Adjustments In Life Famous Quotes & Sayings
List of top 30 famous quotes and sayings about adjustments in life to read and share with friends on your Facebook, Twitter, blogs.
Top 30 Quotes About Adjustments In Life
#1. A lot of people just thought I'd be a .260 hitter all my life. I was kind of like, 'Let me make some adjustments and let me learn the game a little bit.' - Author: Jeff Francoeur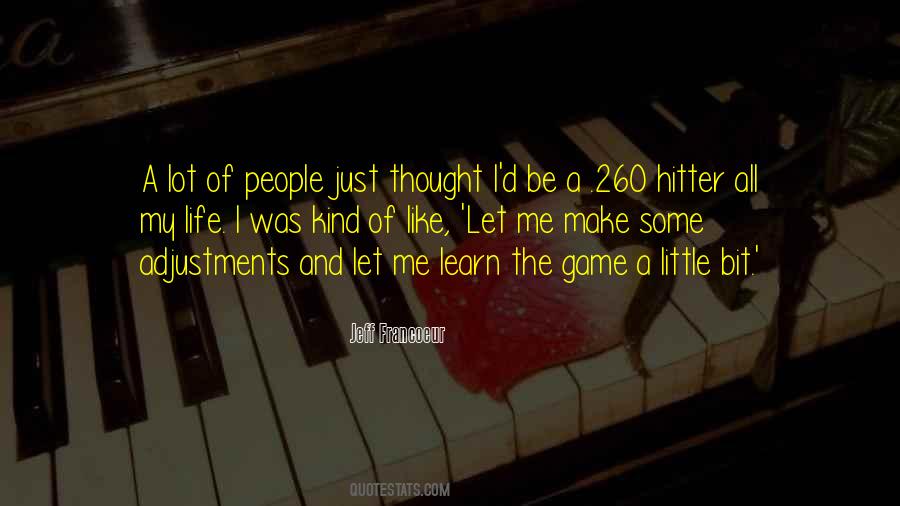 #2. Change, even if unwelcome, forces us to reevaluate what our best options are. Those times of transitions are great opportunities to look for recurring patterns in your life and make adjustments to build on the good and reduce the bad. - Author: Dan Miller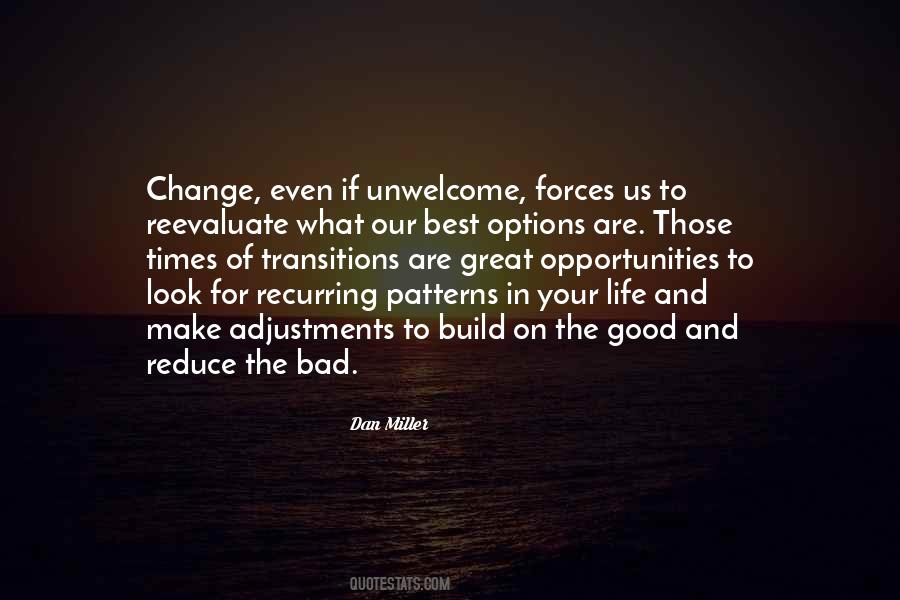 #3. As we progress through the Steps, we will discover that true and lasting change does not happen by trying to alter our life conditions. Although it is tempting to think so, outside adjustments cannot correct inside problems. - Author: Friends In Recovery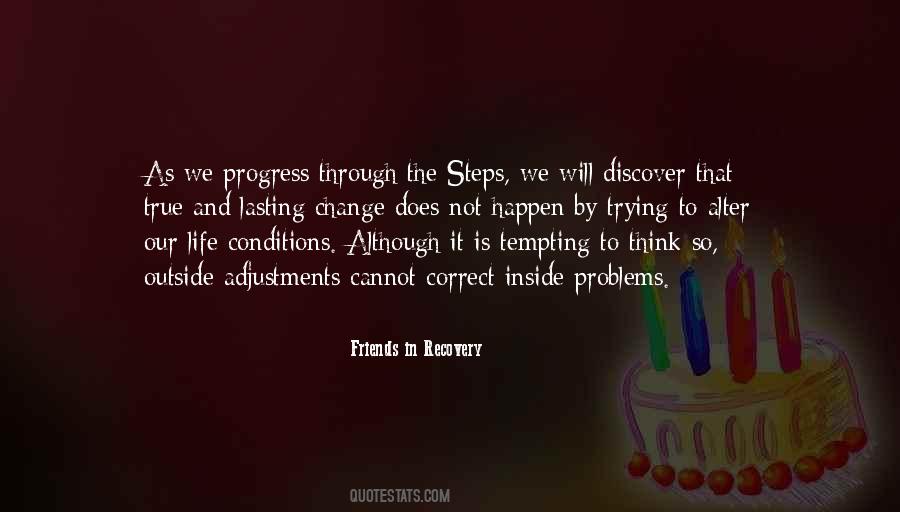 #4. Life is a series of adjustments; You can make changes along the way, but if you dodn't start moving forward you'll never get anywhere! - Author: Kimora Lee Simmons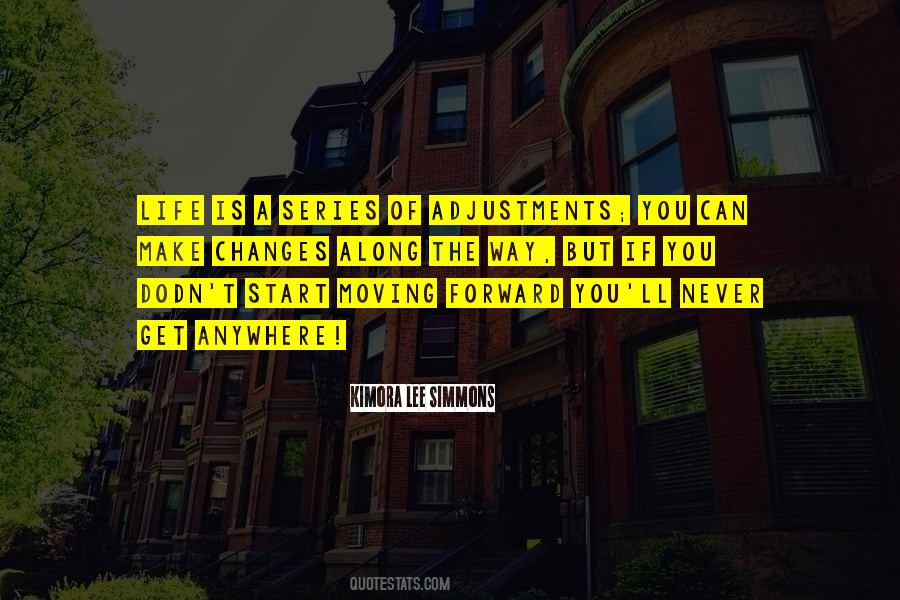 #5. The journey of the flame is what brings the Games closer to society and allows society to take part in the Games. - Author: Jacques Rogge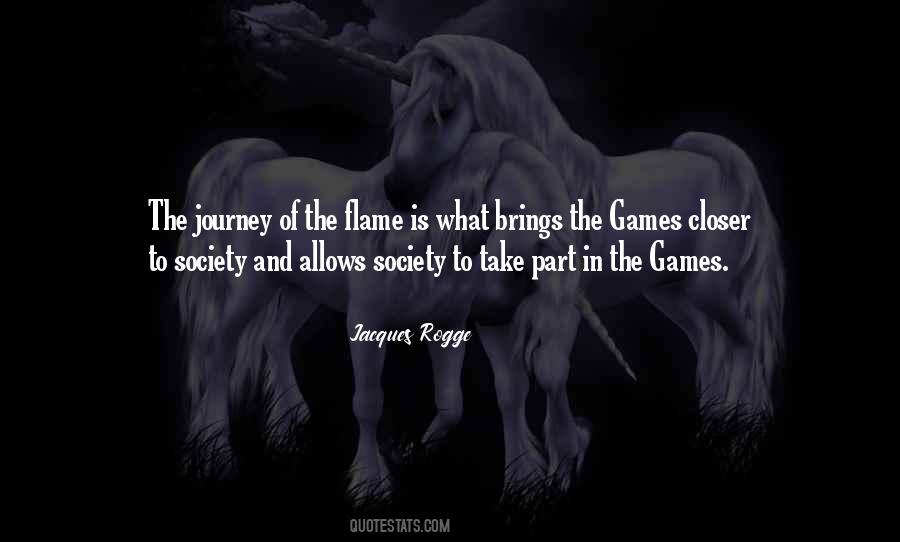 #6. It's just a matter of, for me, getting my mind where it needs to be. Certainly I've made a lot of adjustments in my life, and I've gone through a lot. A lot. - Author: Tiger Woods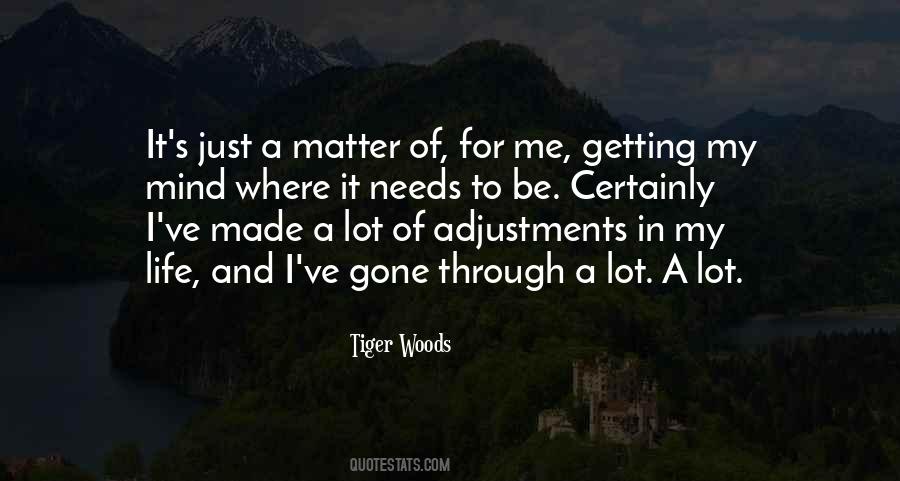 #7. If ever he had a moment's doubt that he would love and admire her forever, no matter whether she chose him or not, that doubt faded away like a wisp of smoke. - Author: Sylvain Reynard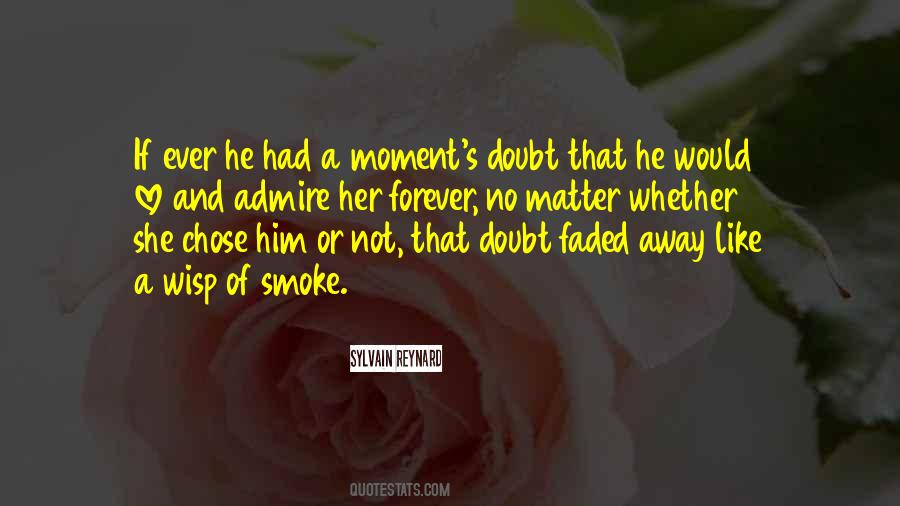 #8. Life is belt of adjustments, stay true to yourselves and not go down the wrong path of scandals.Look into the situation before jumping in it. - Author: Kishore Bansal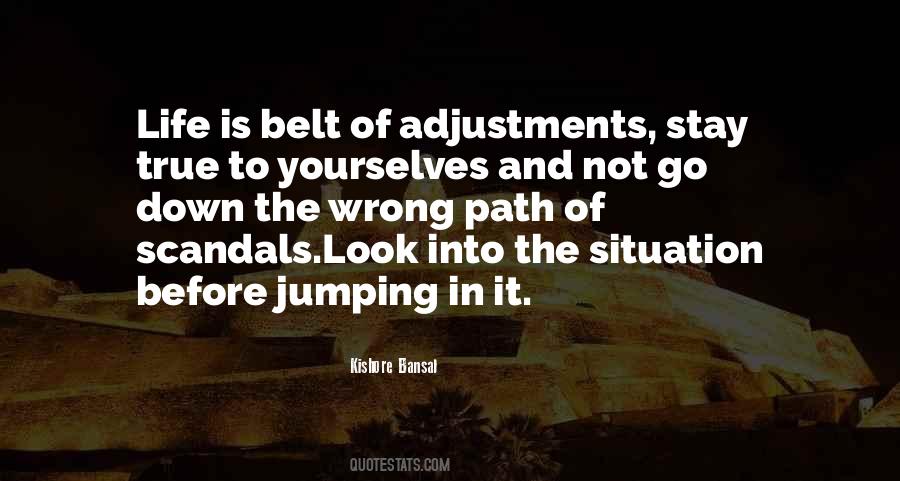 #9. If one were to just understand the worldly life and what it is, he would attain liberation [moksha]. The worldly life is 'relative'. And "All these relatives are temporary adjustments". - Author: Dada Bhagwan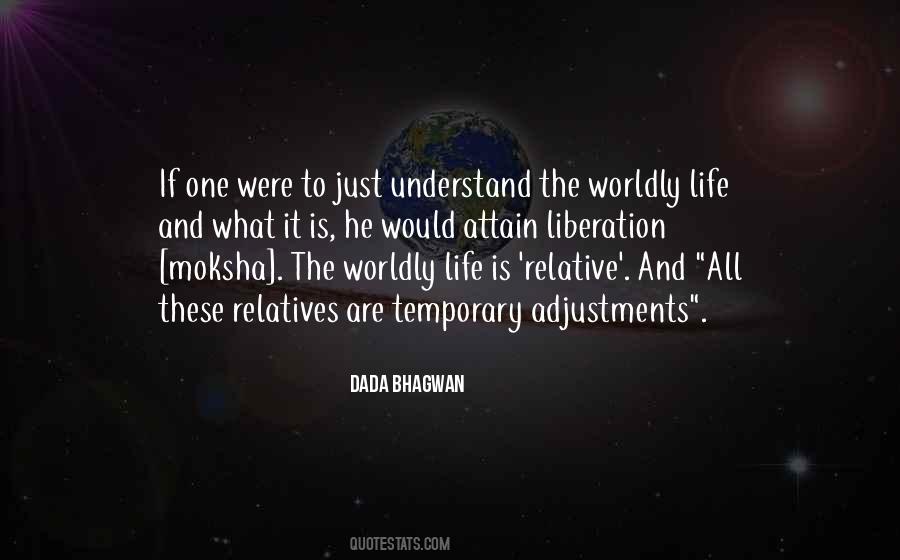 #10. People who pay attention to their lives, watch for clues from their dreams, and then make adjustments in waking life based on the information in dreams, can follow the highest path in the direction that their lives are ultimately meant to go. - Author: Teresa DeCicco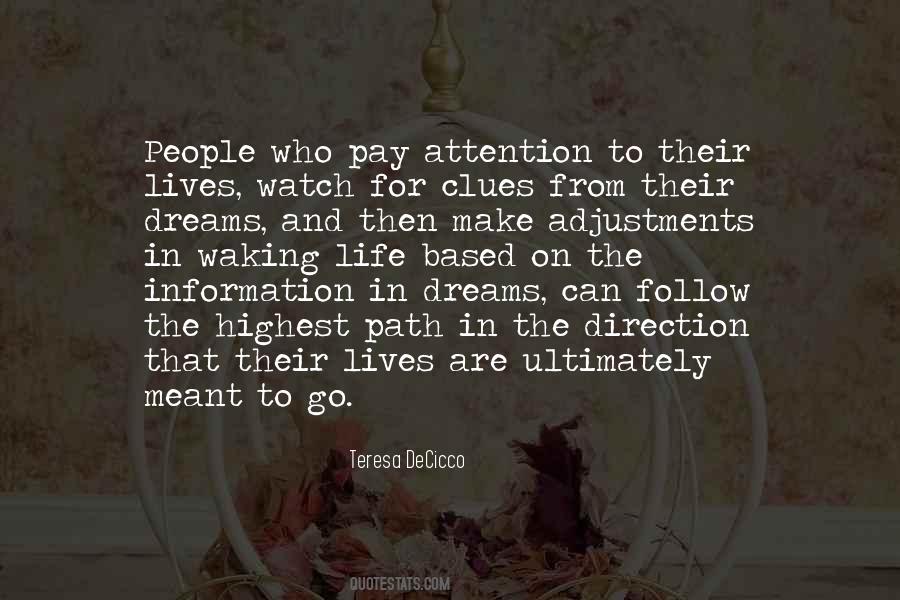 #11. We all play chess with Fate as partner. He makes a move, we make a move. He tries to checkmate us in three moves, we try to prevent it. We know we can't win, but we're driven to give him a good fight. - Author: Isaac Bashevis Singer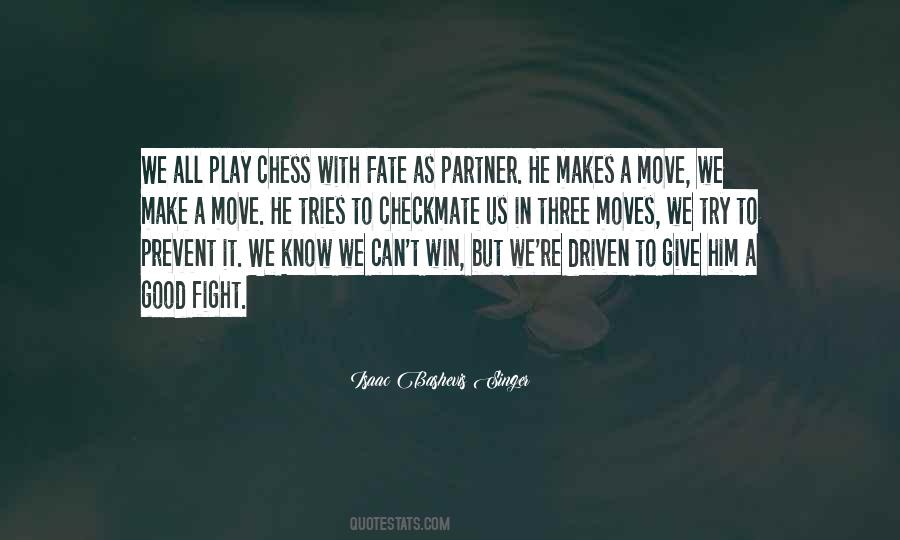 #12. Trust me, she knew who she was dancing with the entire time. She just chose to see good in everybody. I personally don't think she should change that about herself. It's possible her energy could even bring out the best in the devil. - Author: Unknown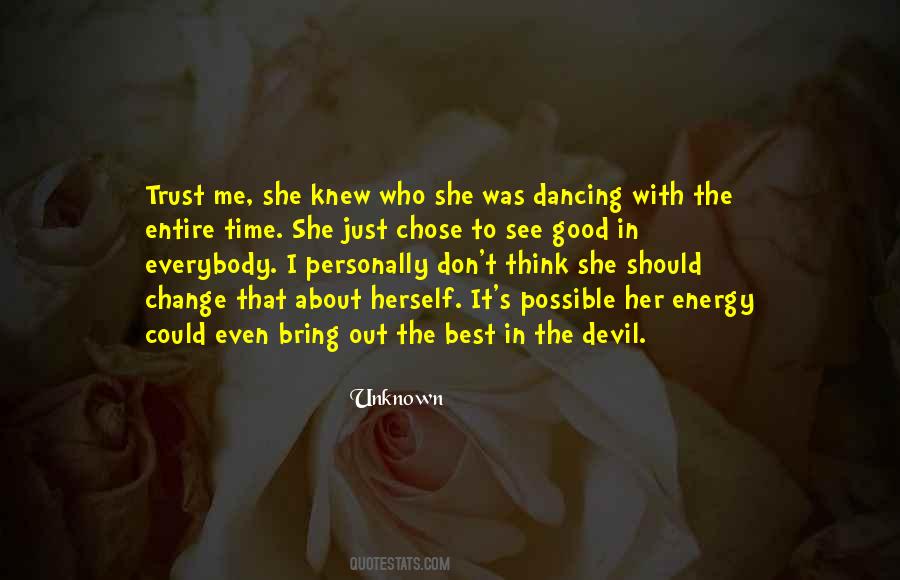 #13. If you are thinking about making some adjustments in you life to allow you to help change the world, my heartfelt recommendation is not to spend too much time thinking about it. Just dive in. - Author: John Wood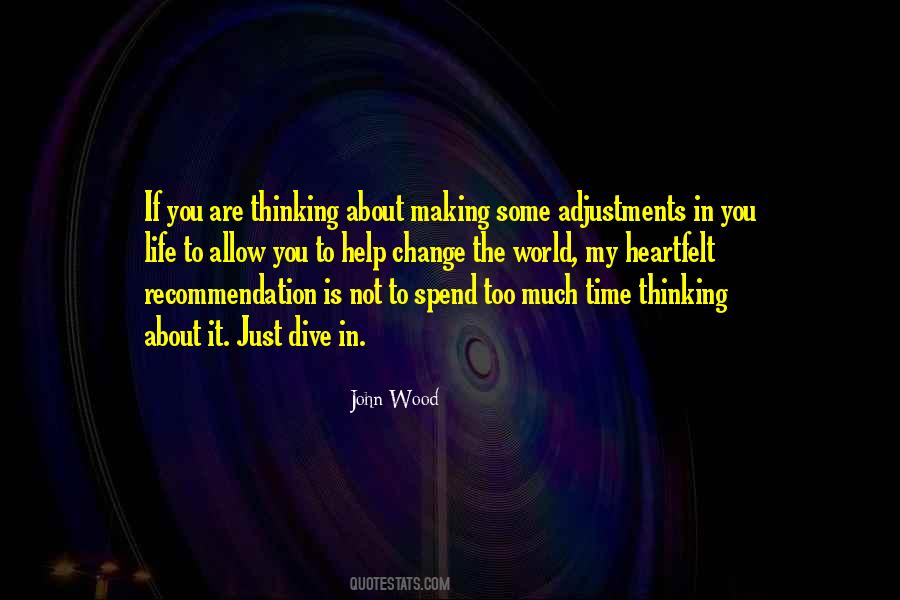 #14. The real world is not easy to live in. It is rough; it is slippery. Without the most clear-eyed adjustments we fall and get crushed. A man must stay sober; not always, but most of the time. - Author: Clarence Day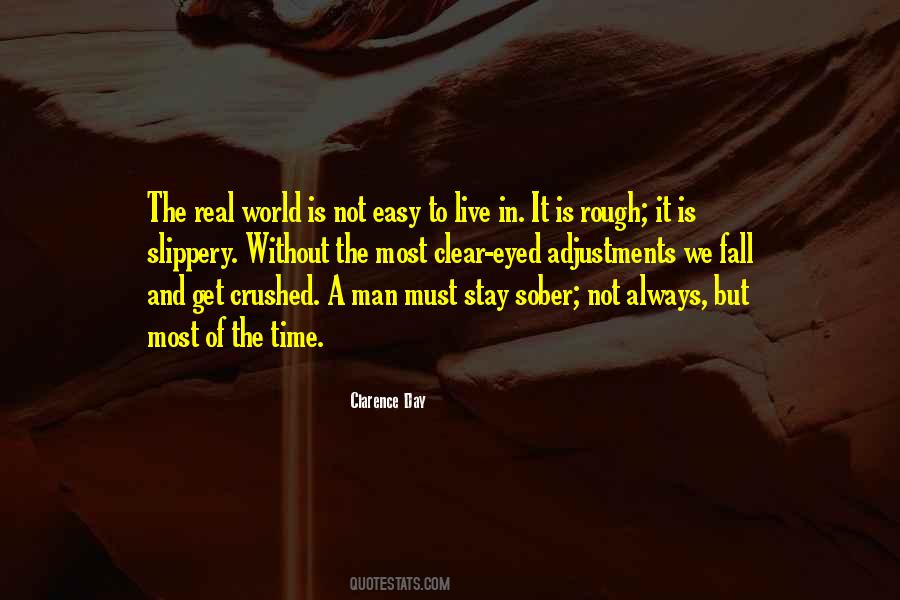 #15. Make adjustments and improvements to enhance the effectiveness of meetings or surpassing of your target. Learn to define, quantify and be specific about what, how and when you want to succeed in each area of your life. - Author: Archibald Marwizi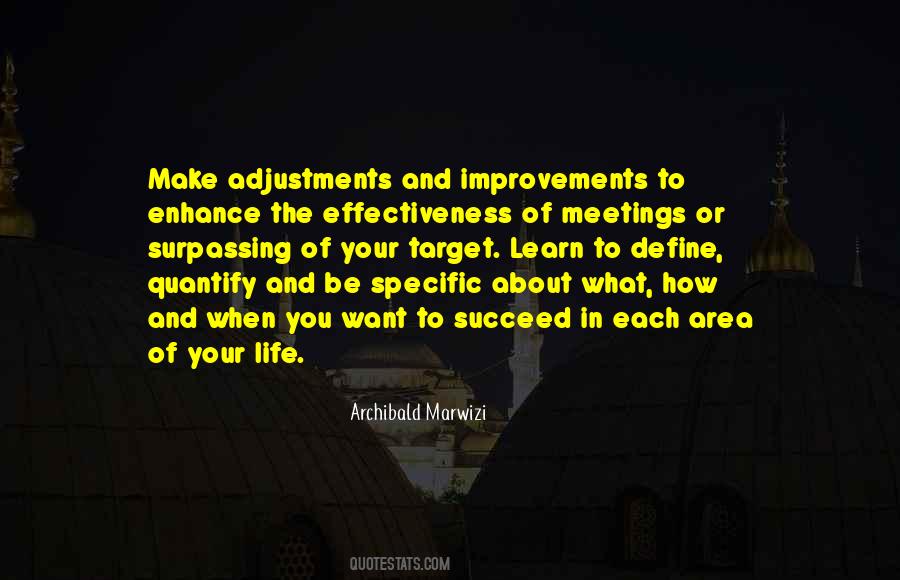 #16. To succeed in baseball, as in life, you must make adjustments. - Author: Ken Griffey Jr.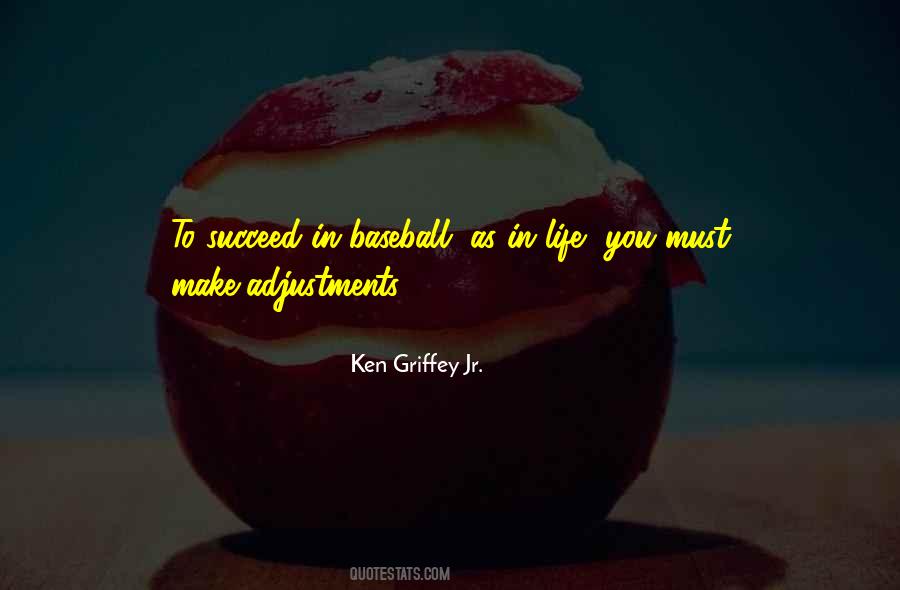 #17. She's against it on principle, and life isn't run on principles but by adjustments - Author: Margaret Atwood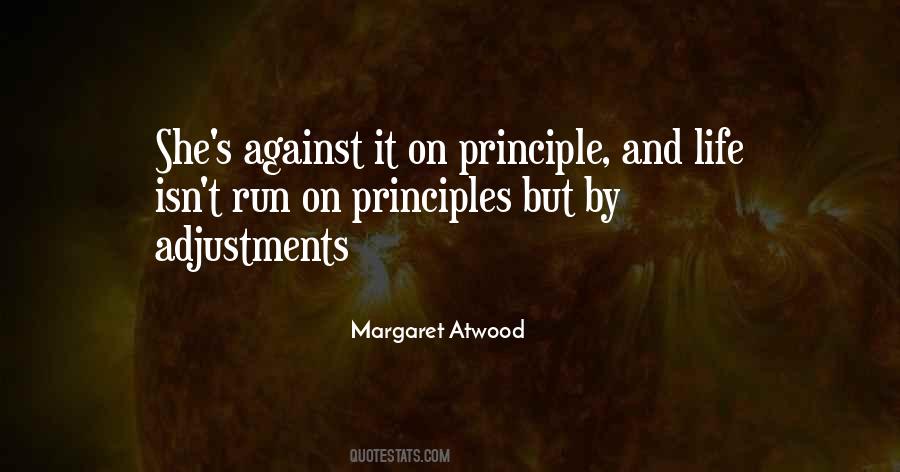 #18. They say when you are missing someone that they are probably feeling the same, but I don't think it's possible for you to miss me as much as I'm missing you right now - Author: Edna St. Vincent Millay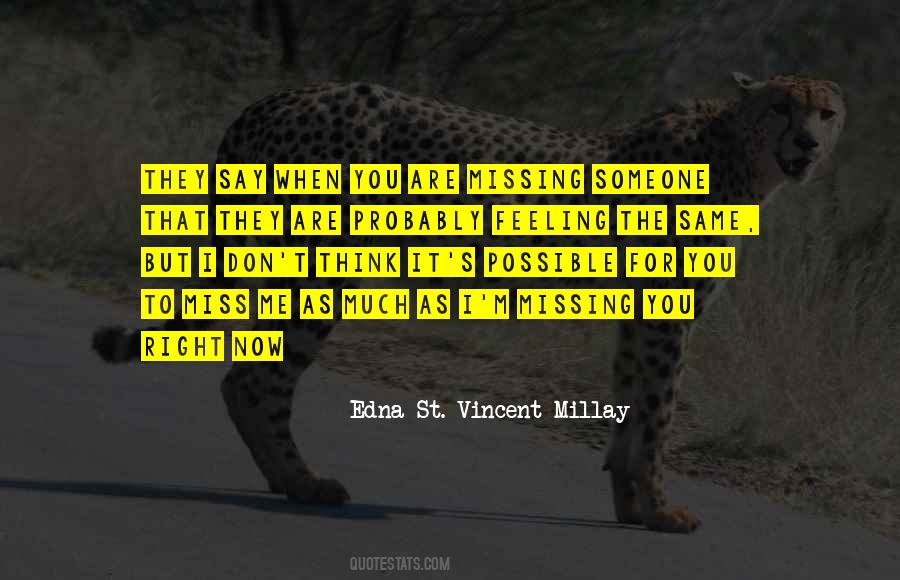 #19. Every year I try to pitch a show, and I try to do something outside of YouTube, and sometimes it works and sometimes it doesn't. - Author: Shane Dawson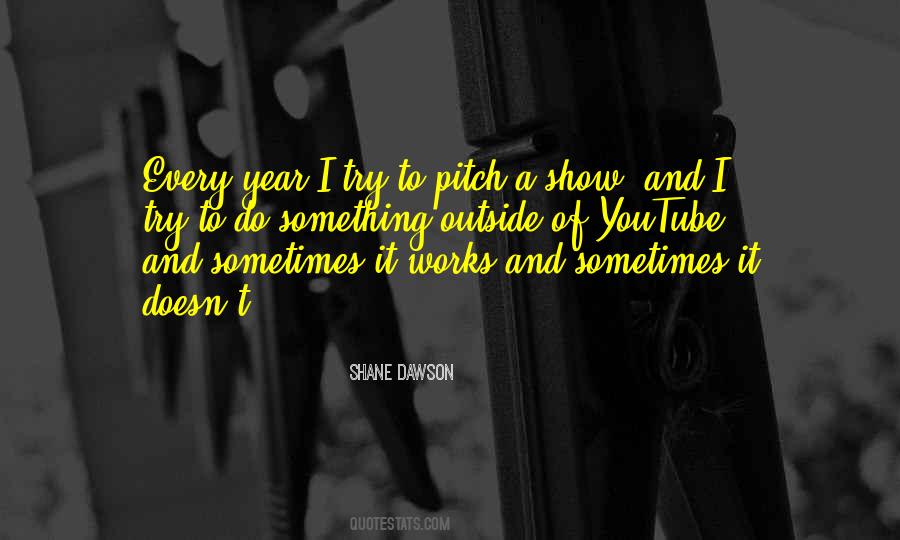 #20. When you refuse to pay attention to what life is saying to you, life will make its point very clear. Life wants us to be aware of ourselves so we can make the necessary adjustments in order to live more harmoniously. - Author: Iyanla Vanzant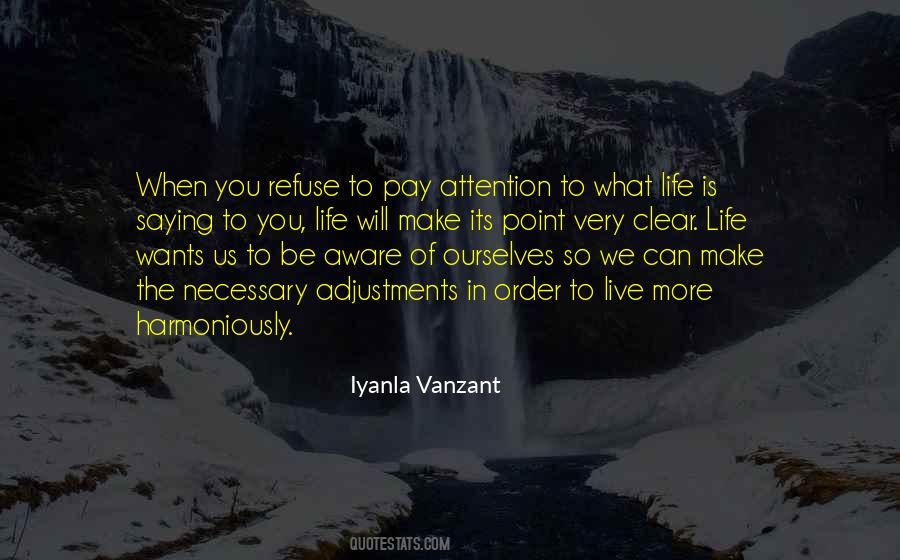 #21. Our health care approaches squander billions on extravagant treatment regimes that end up accomplishing little, as a society we refuse to adopt the small, even tiny adjustments that could easily reduce the clawing uncertainties that now degrade millions. - Author: Robert Martensen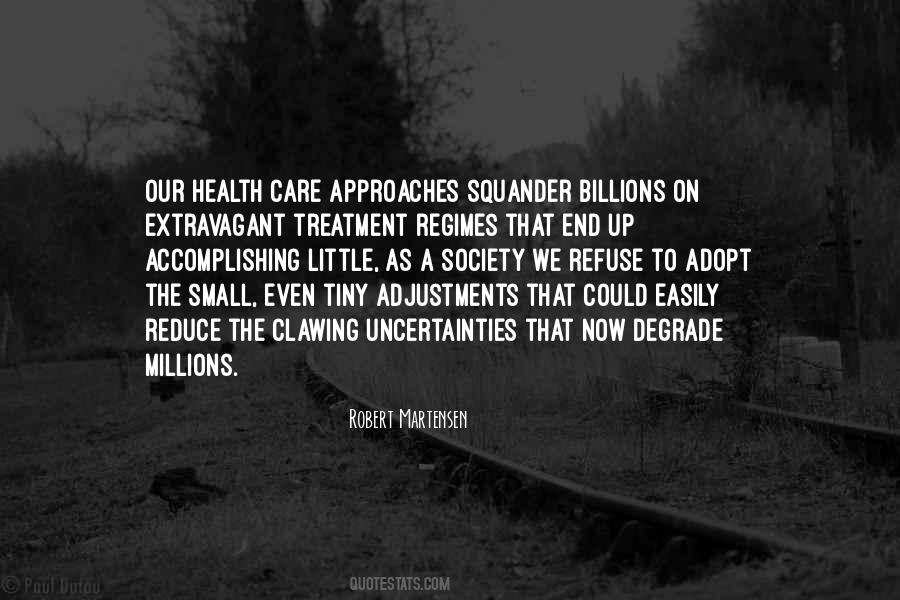 #22. When you have defined your mission, values and attitudes in the context of leadership influence and excellence, you also need to conduct a personal audit, checking how aligned they are to your current leadership practices. Where necessary, begin to make adjustments. - Author: Archibald Marwizi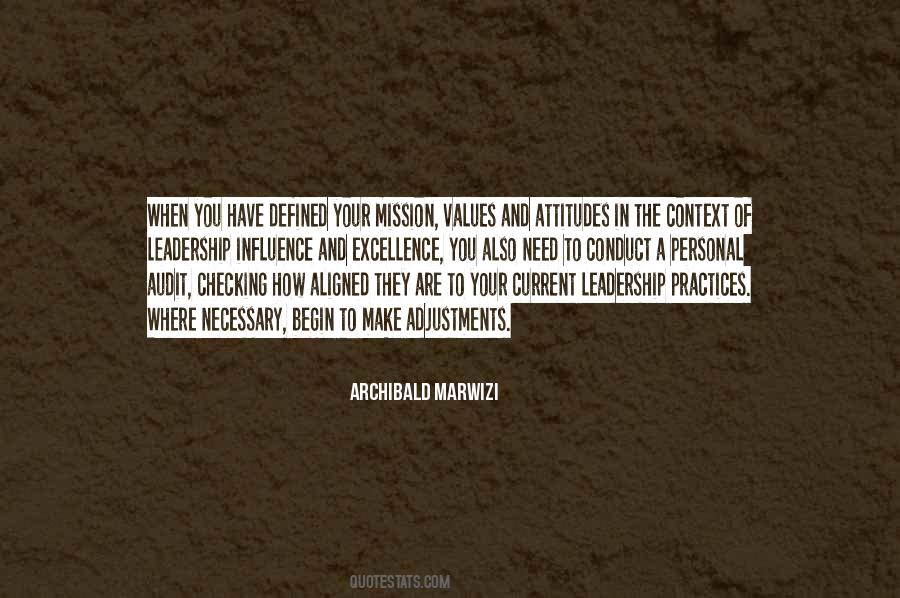 #23. Life is all about adjustments and love is, to be sensitive to the needs of the other than your own needs. - Author: Henrietta Newton Martin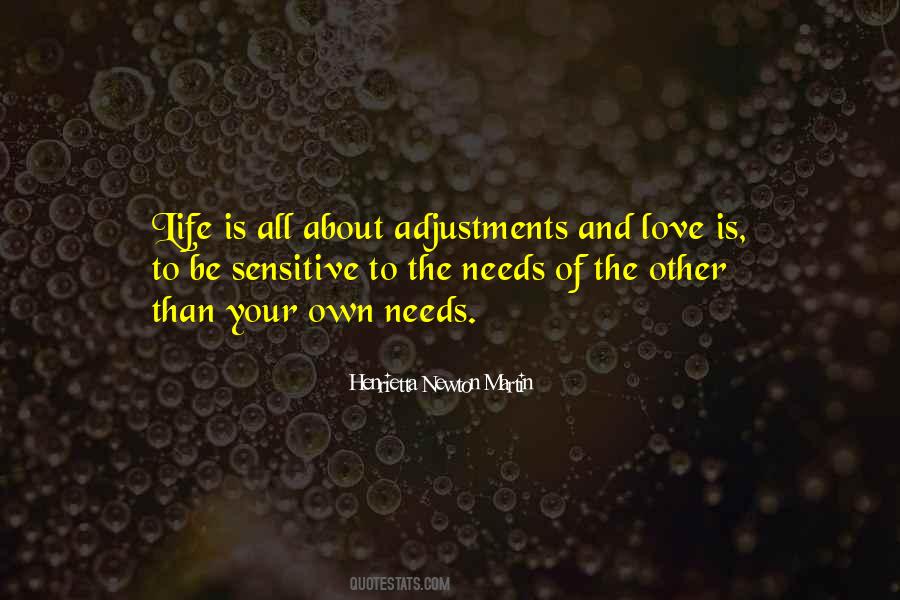 #24. In life, when you start to fall, you don't have to go crazy, scolding yourself and further throwing yourself off balance. Instead, simply make adjustments. - Author: Brenda Strong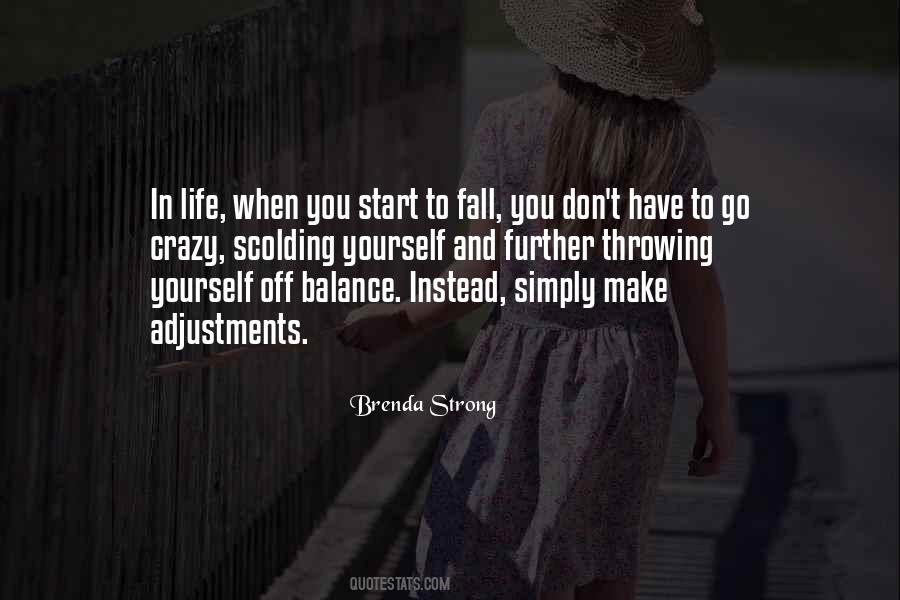 #25. Father Alexander Schmemann is an Orthodox scholar who wrote a book called For the Life of the World. He says the liturgy is a journey that proceeds from the kingdom of this world into a brief encounter with the kingdom of God, and then back out again to bear witness to it. - Author: Ian Morgan Cron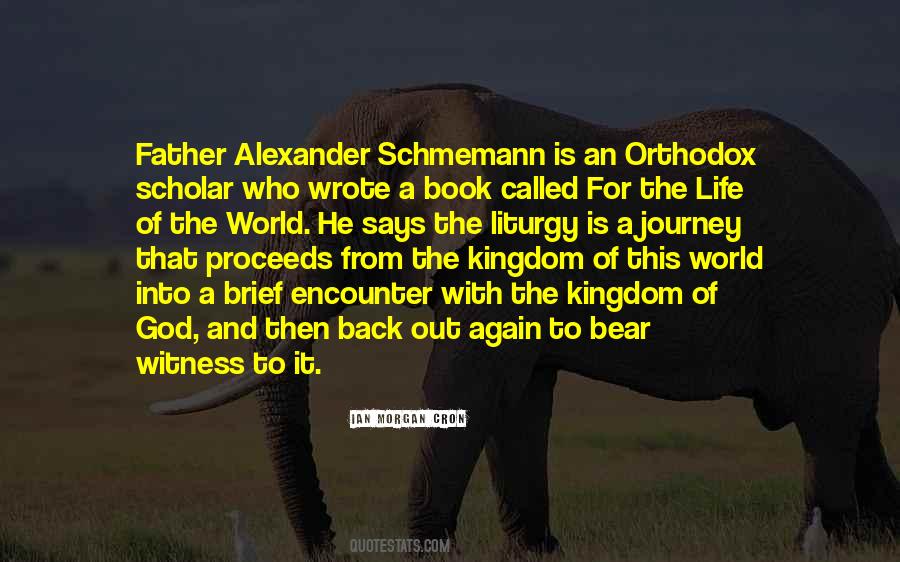 #26. We all eventually find that life is a series of adjustments, but anything can be overcome when there is love around you. Once can be strong on their own, but there is greater strength in knowing when to rely on others. - Author: Starla Huchton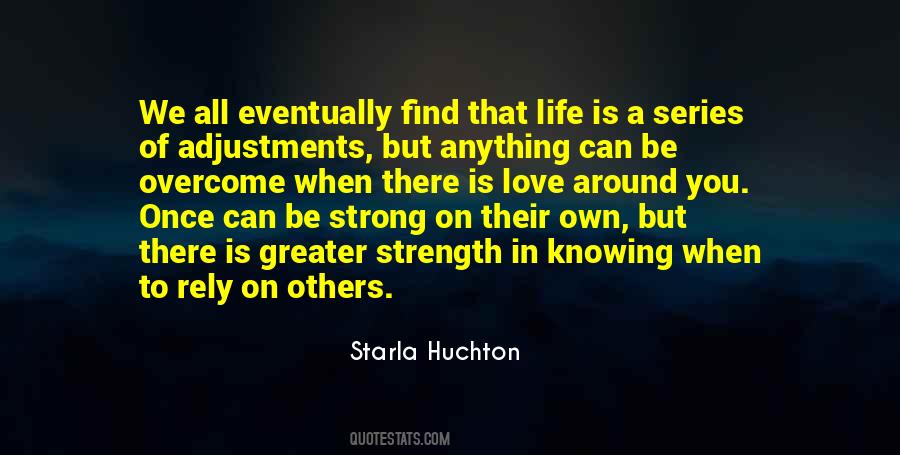 #27. Adjustments are necessary along the way because life isn't always rosy, but it is always worth living. - Author: Nick Vujicic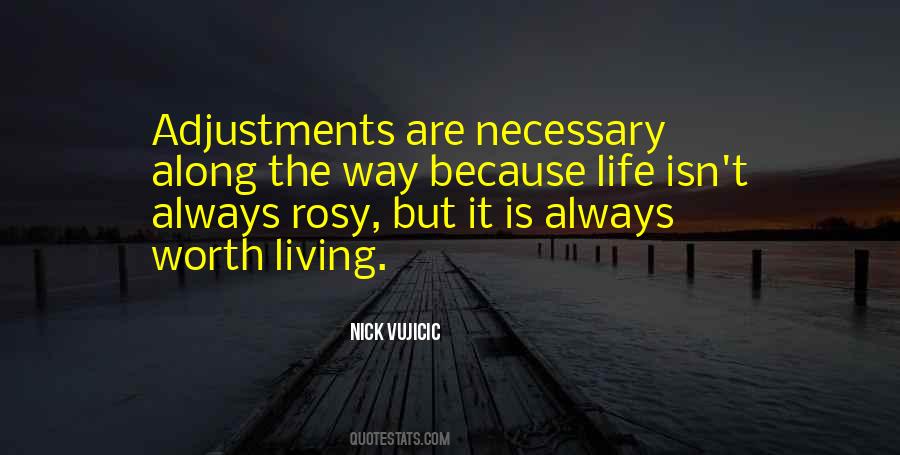 #28. Being able to use the word "geek" has helped me a lot to define myself, but not as a mold for me to fit myself into, as a template to help accentuate my differences. - Author: Jon Katz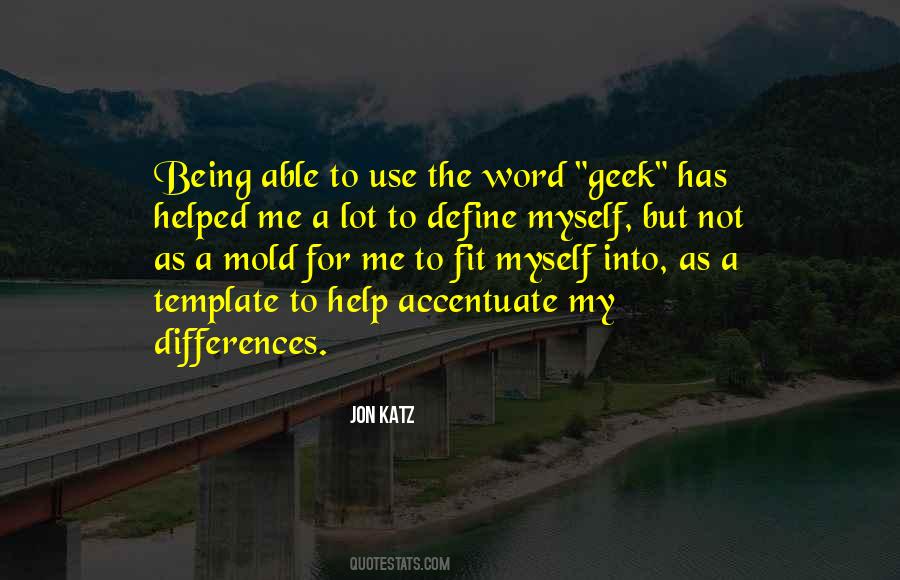 #29. Remain flexible and teachable so that you can make necessary adjustments in life. Mz Liz - Author: Mz Liz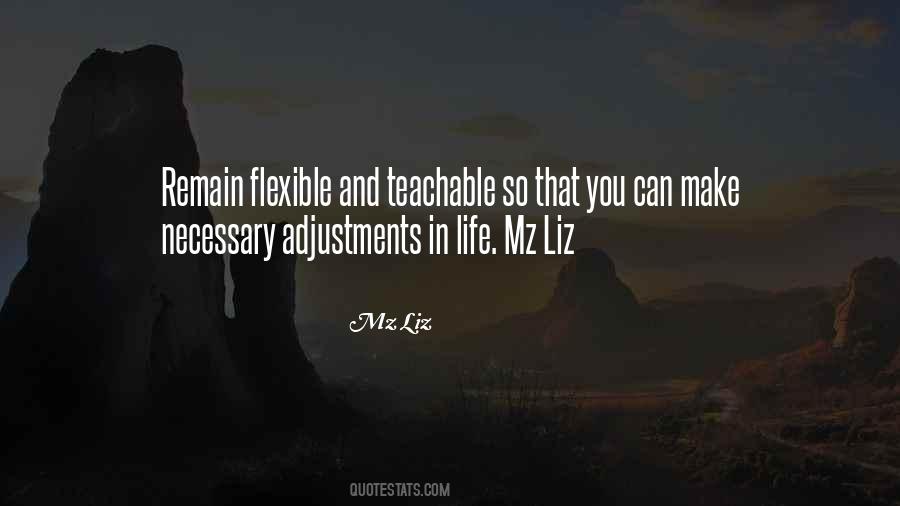 #30. Every road has unexpected curves. We can allow them to interrupt our journey, while wishing they weren't there. Or, we can make adjustments, while all along continuing to move ahead. Ultimately, the choice is ours. - Author: Charles F. Glassman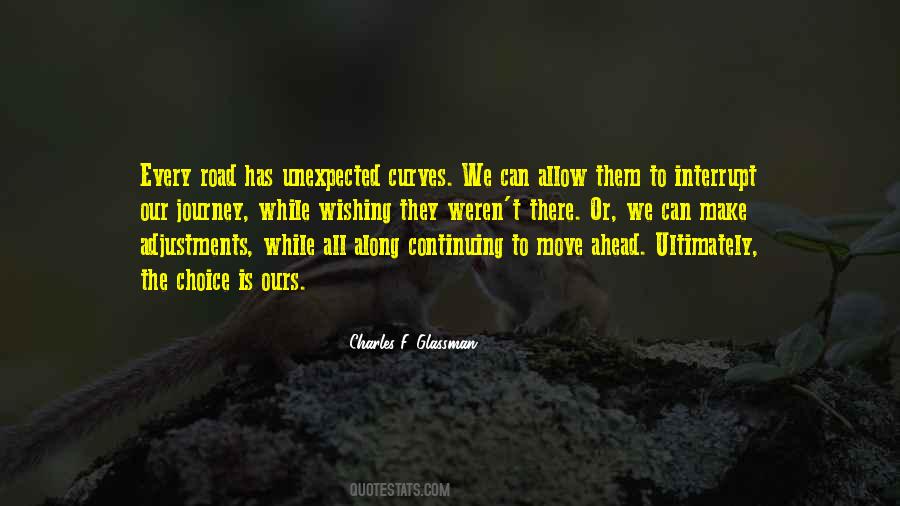 Famous Authors
Popular Topics