Ability Motivation Famous Quotes & Sayings
List of top 38 famous quotes and sayings about ability motivation to read and share with friends on your Facebook, Twitter, blogs.
Top 38 Quotes About Ability Motivation
#1. Think about what artists, novelists and poets have in common: the ability to engage in metaphorical thinking, linking seemingly unrelated ideas, such as, 'It is the east, and Juliet is the Sun.' - Author: Vilayanur S. Ramachandran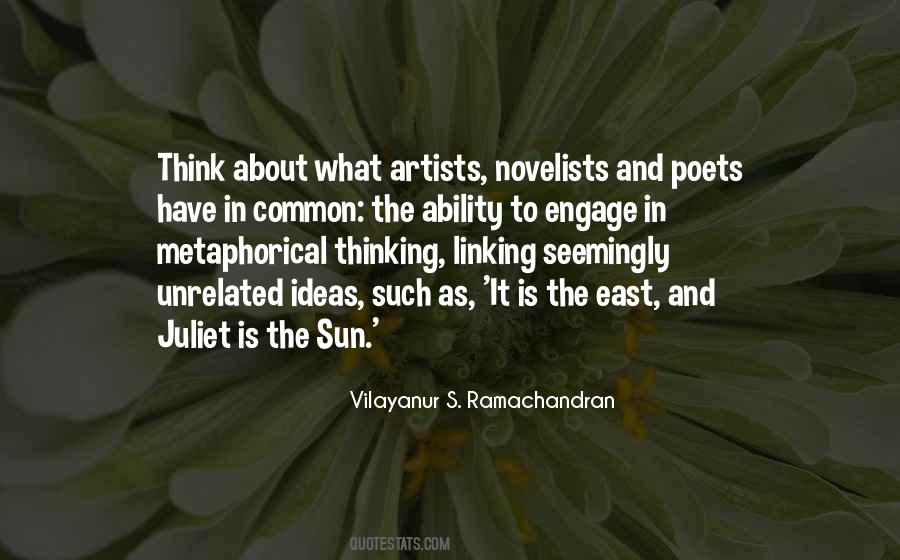 #2. If you're not getting any motivation from anyone around you in life and you feel alone, rely on yourself and your own ability. - Author: Shannon Leto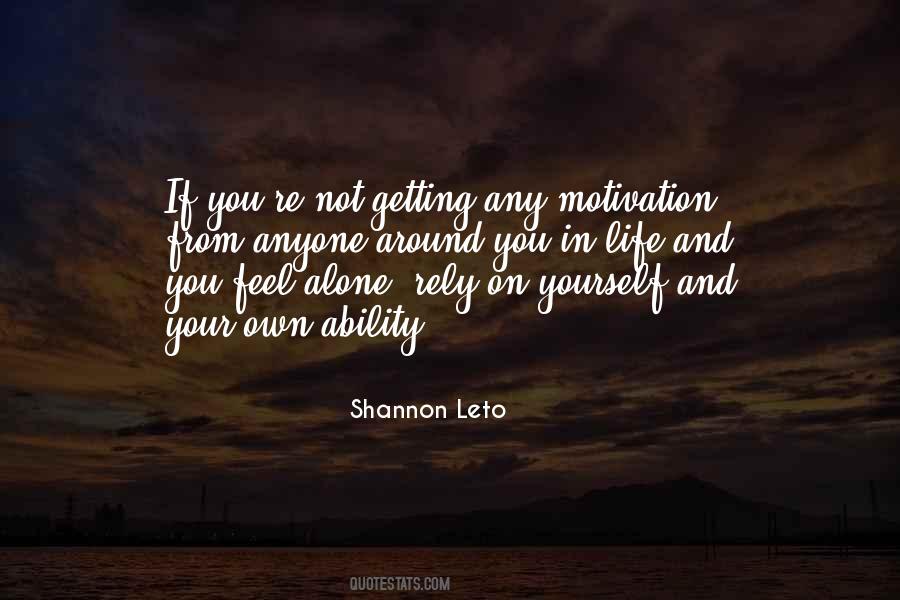 #3. Change is never a matter of ability, it's always a matter of motivation. - Author: Tony Robbins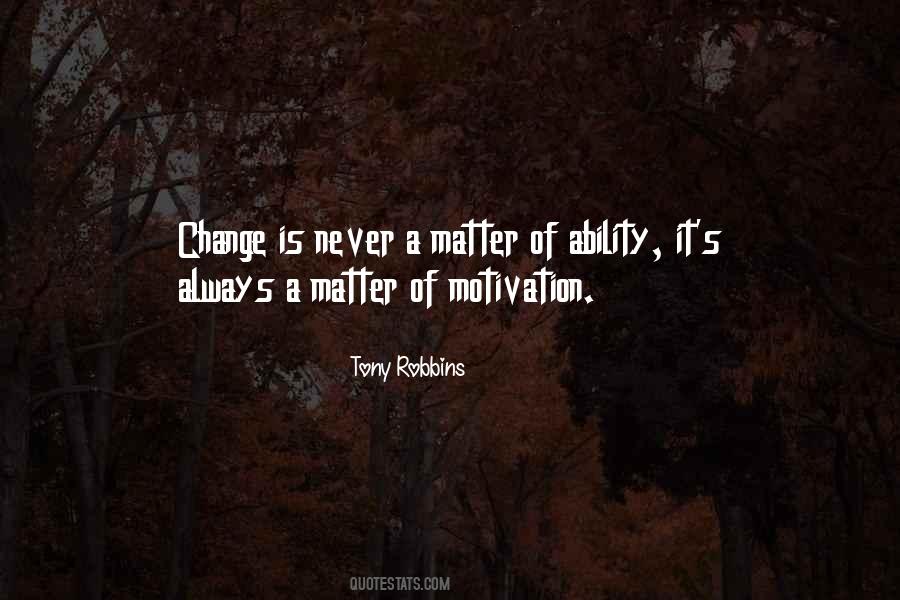 #4. Always believe in your ability to surprise yourself - Author: Samer Chidiac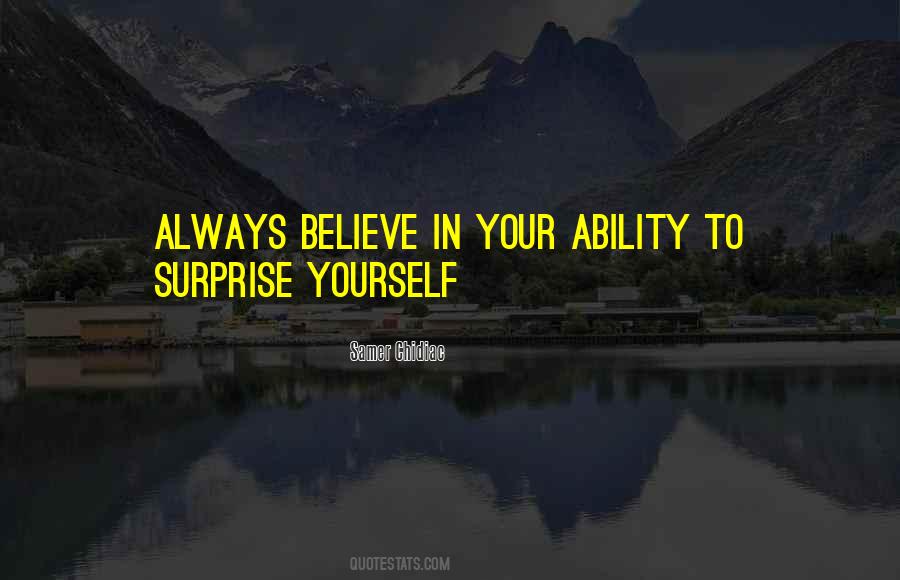 #5. It's motivation. Some people are gifted at specific things, but I had to develop. The thing I'm most talented at is the ability to learn. - Author: Kanye West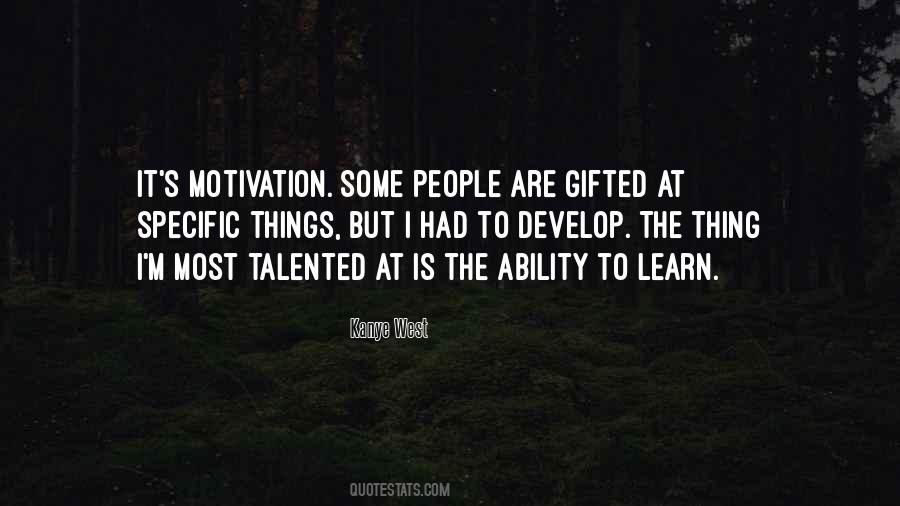 #6. Big goals only increase motivation," explains Latham,14 "when the person setting those goals is confident in their ability to achieve them. This means breaking big goals apart into achievable subgoals. - Author: Peter H. Diamandis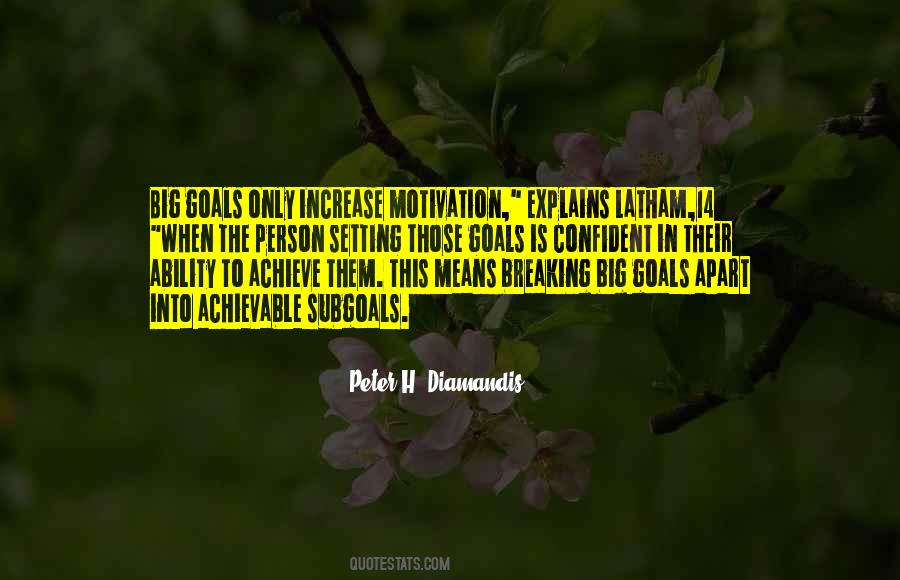 #7. Being gifted intellectually is only a small part of the equation of success. Concentrate on the factors you have control over: persistence, self-discipline, confidence. Far more failures are due to lack of will than lack of ability. - Author: Terry Bradshaw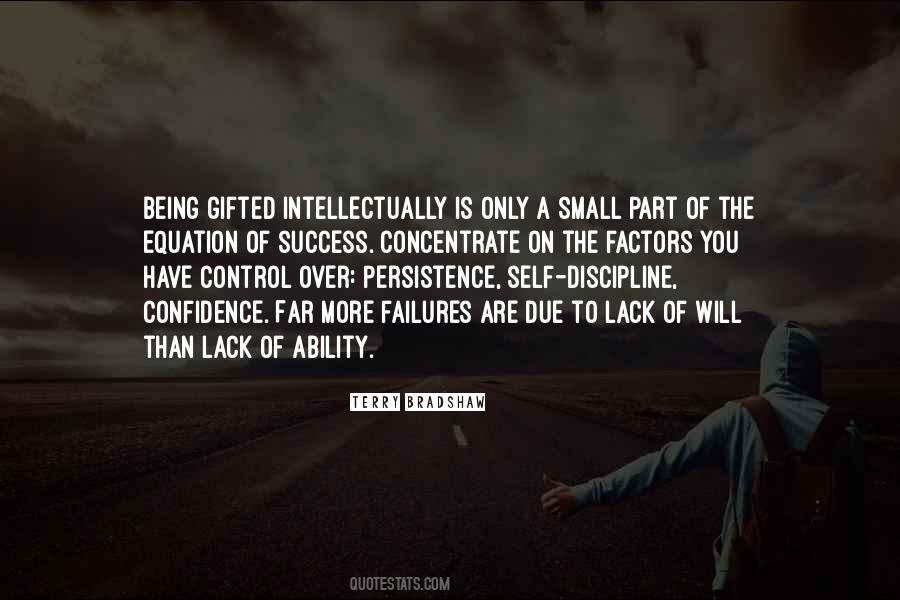 #8. Constantly scanning the world for the negative comes with a great cost. It undercuts our creativity, raises our stress levels, and lowers our motivation and ability to accomplish goals. - Author: Shawn Achor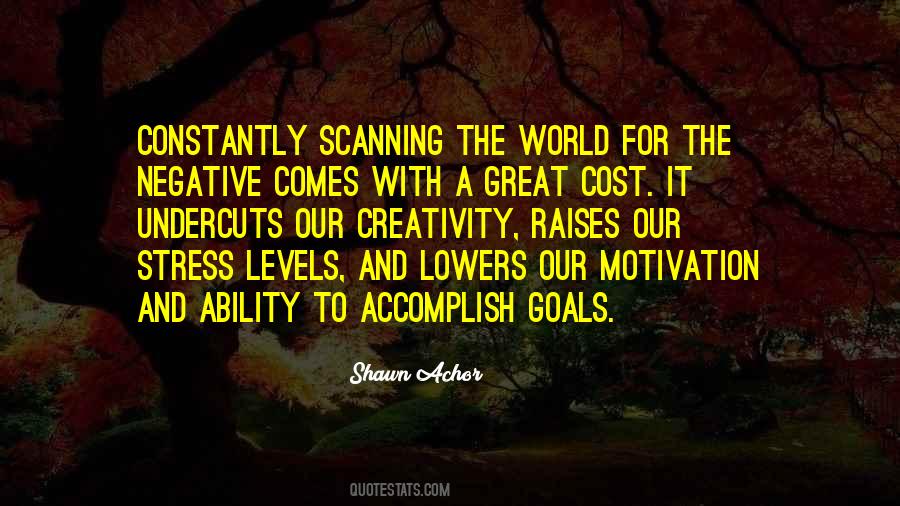 #9. Rise in great might to fulfill your special specific mission. - Author: Lailah Gifty Akita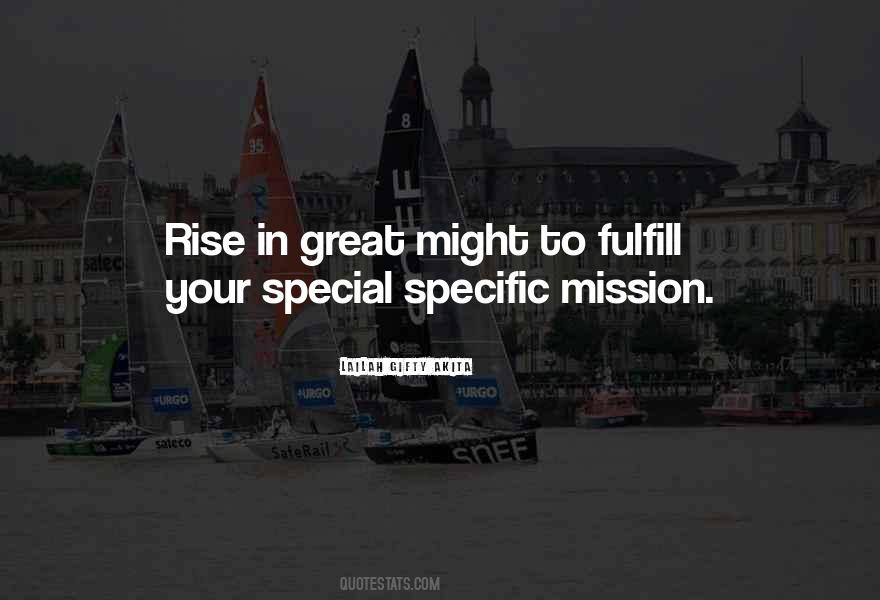 #10. Ability does catches my attention, but its a politeness in the person that I remember. - Author: Amit Kalantri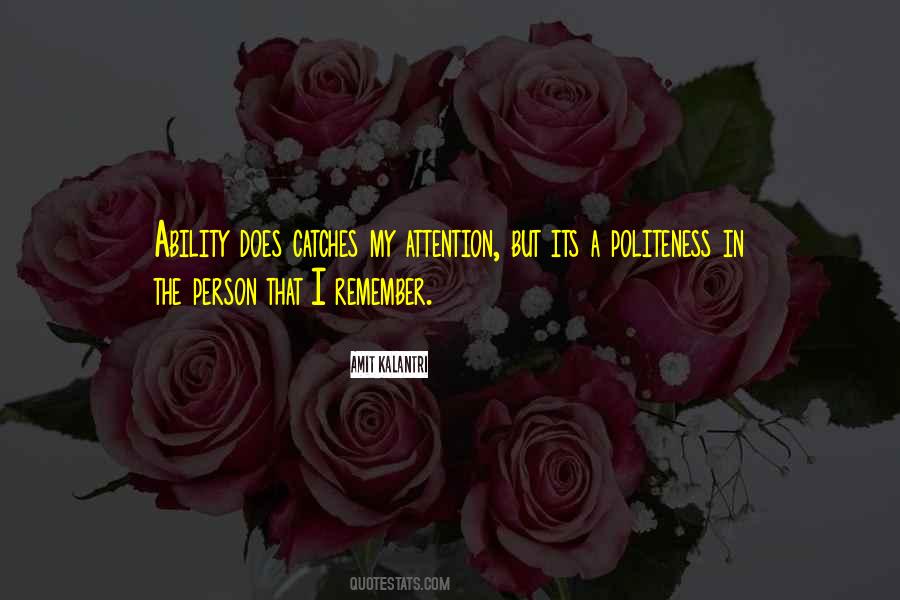 #11. You ought to pursue love and spiritual sacred-gifts. - Author: Lailah Gifty Akita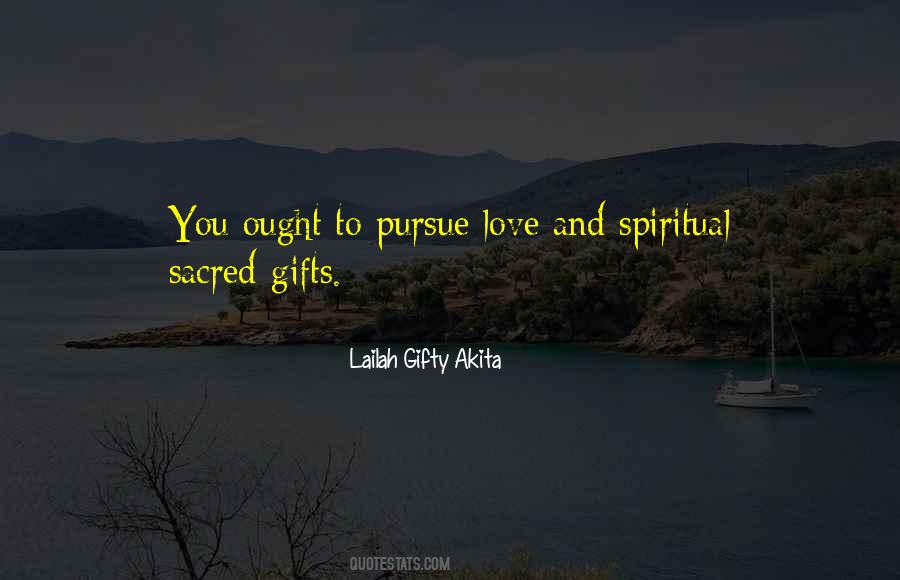 #12. Take away someone's fear, or low intelligence, or dishonesty ... and you take away their compassion. Take away someone's aggression and you take away their motivation, or their ability to assert themselves. Take away their selfishness and you take away their sense of self-preservation. - Author: Veronica Roth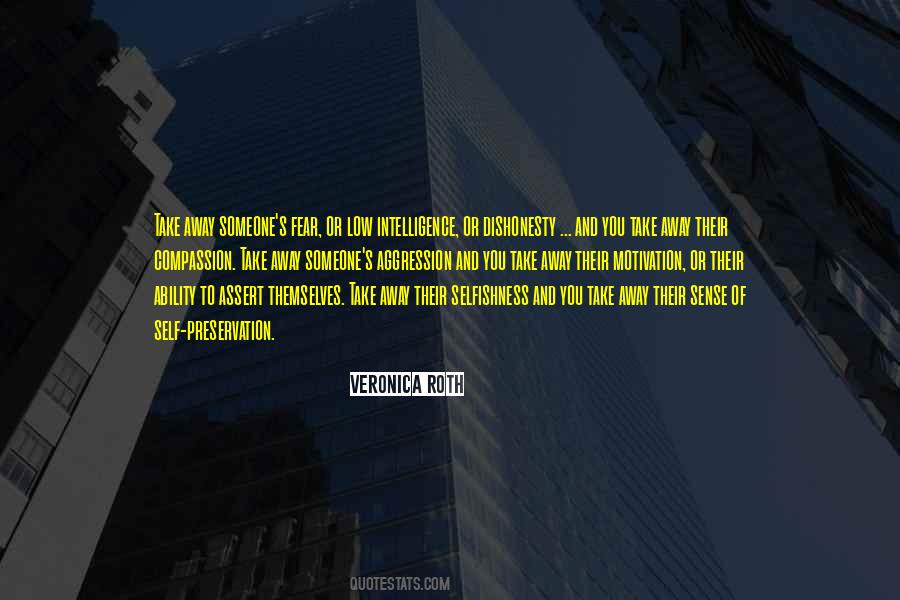 #13. I keep my feet on the ground, keep dedicated, keep focused, underestimate nobody and obviously you need the ability, talent and everything else that goes with it. - Author: Joe Calzaghe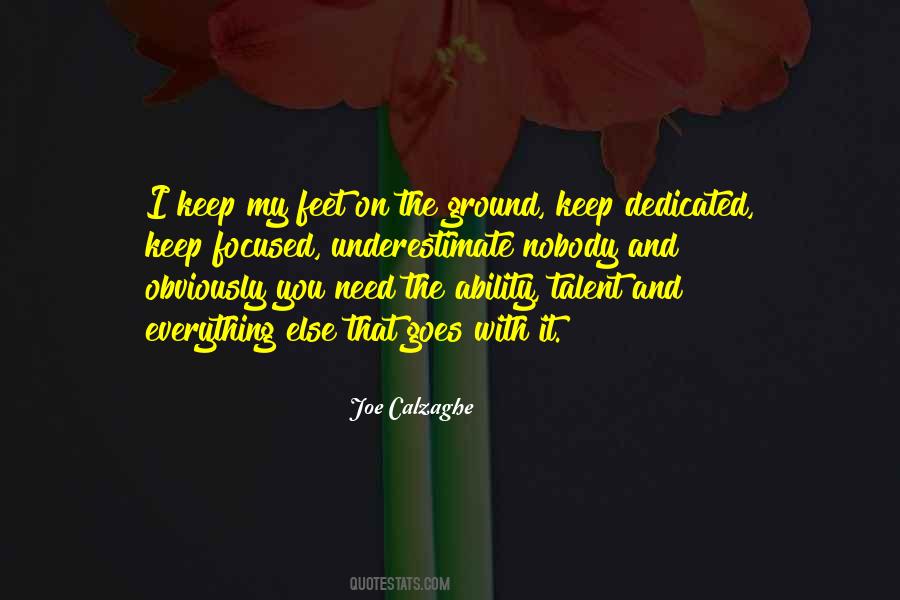 #14. When we honestly take stock of our ability, we are then granted the opportunity to improve our circumstance. Accessing where you stand is the only way to stand somewhere else. - Author: Chris Matakas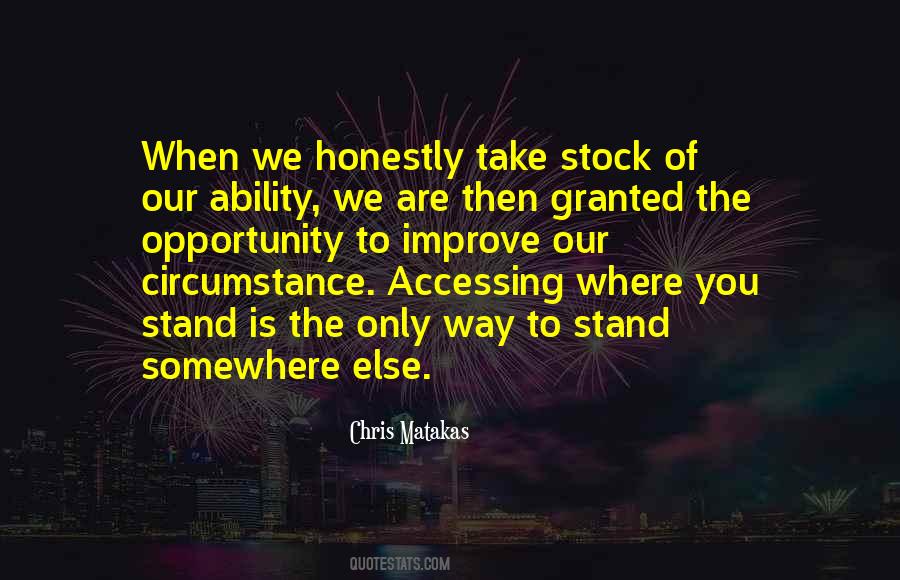 #15. The one strongest, most important part of my game is that I want to be the best. I won't accept anything less that that. My ability to concentrate and work toward hat goal has been my greatest asset. - Author: Jack Nicklaus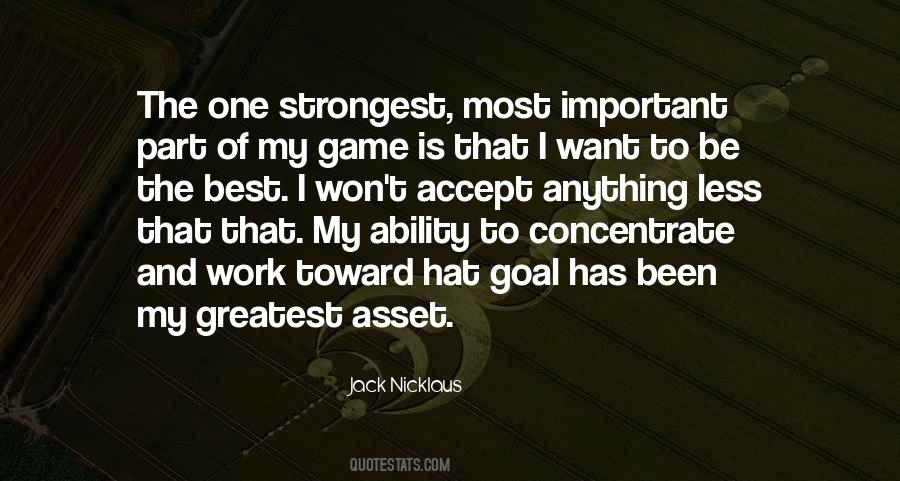 #16. The ability to stay calm and focused in the midst of change is what distinguishes great leaders from those just collecting a paycheck. - Author: Todd Stocker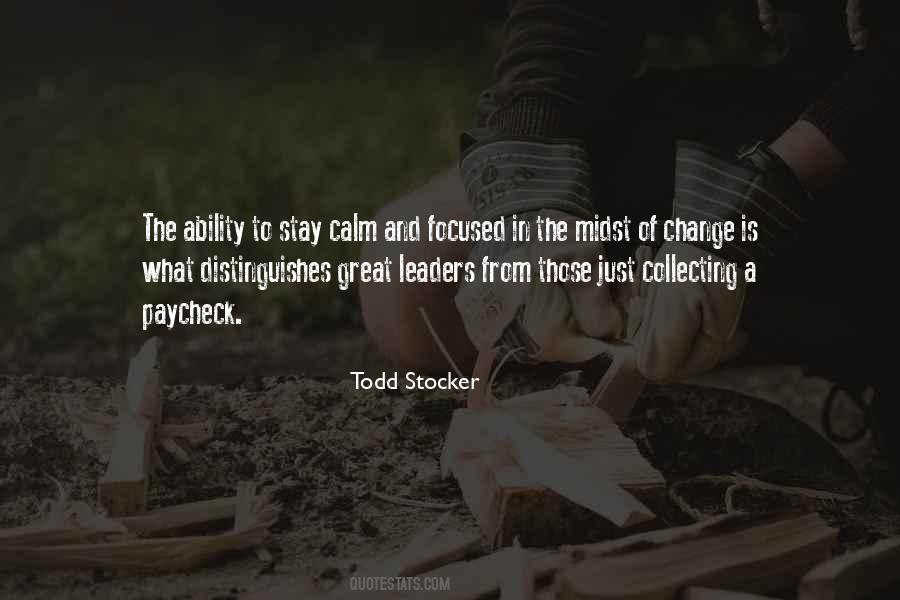 #17. I do not say that all men are equal in their ability, character and motivation. I do say that every American should be given a fair chance to develop all the talents they may have. - Author: John F. Kennedy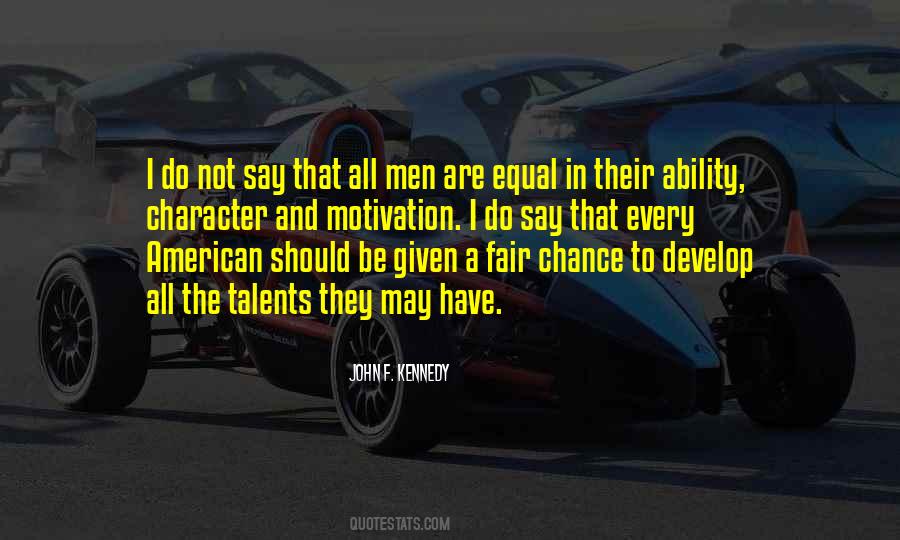 #18. The most common reasons teams or individuals underperform are: Lack of clarity and focus Lack of ability Lack of confidence Lack of direction Lack of motivation - Author: Anonymous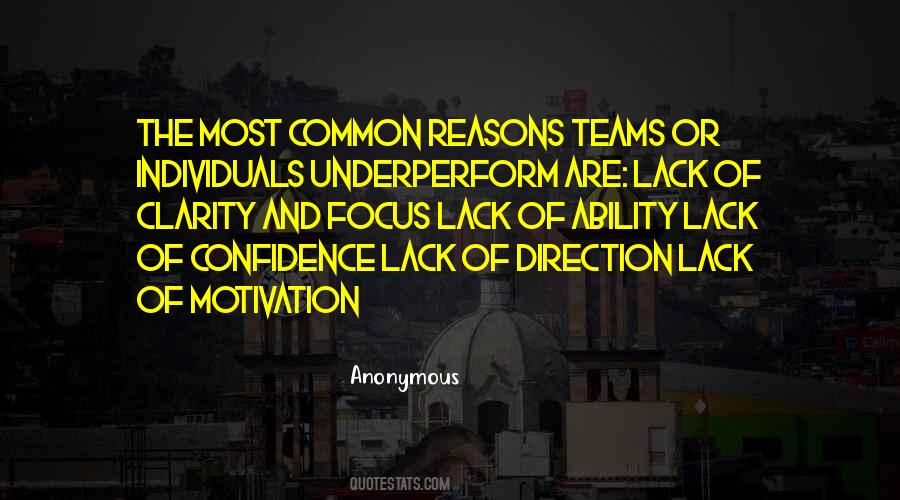 #19. We must have a pure, honest, and warm-hearted motivation, and on top of that, determination, optimism, hope, and the ability not to be discouraged. The whole of humanity depends on this motivation. - Author: Dalai Lama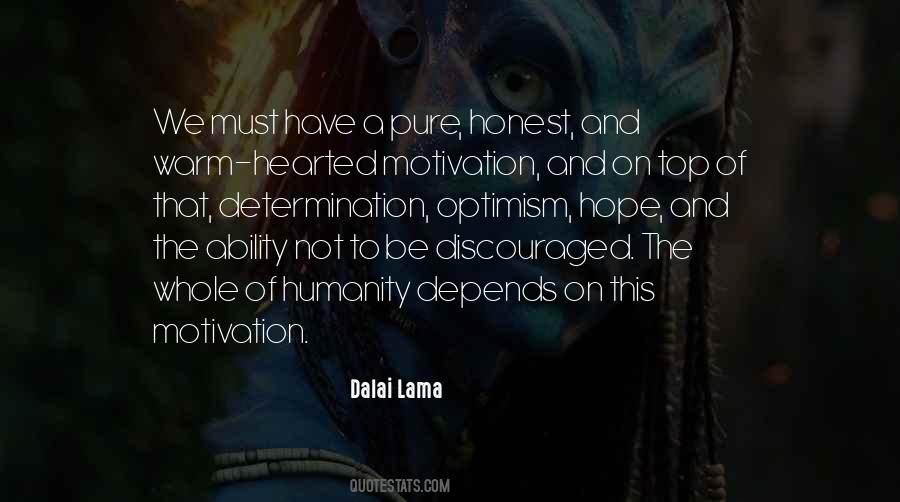 #20. Motivation + preparation and training has given me the ability to hit my flow easily and efficiently. It's real, tangible, and available to you, too. - Author: Monica Leonelle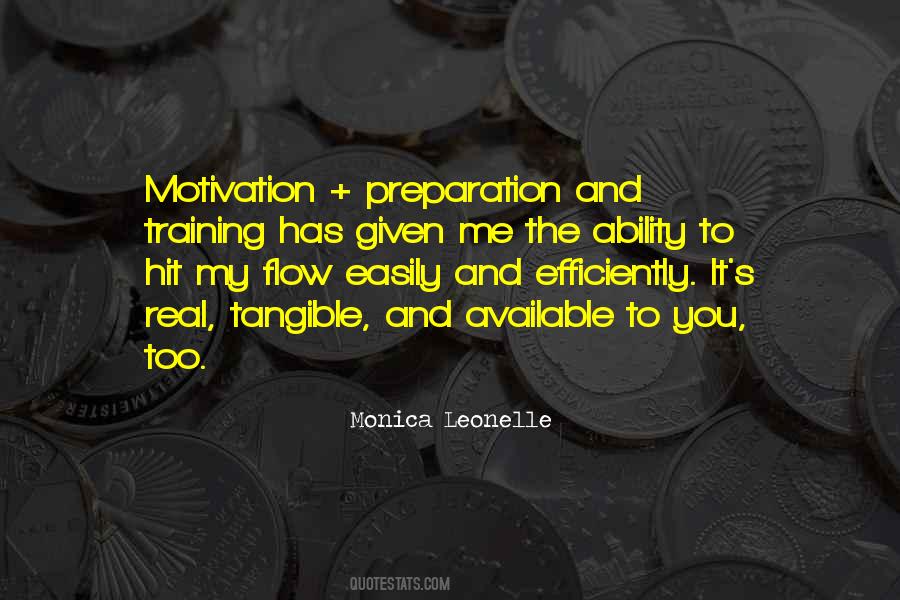 #21. Spirituality is the ability to say - It is OK, in every circumstance. - Author: Rajesh Nanoo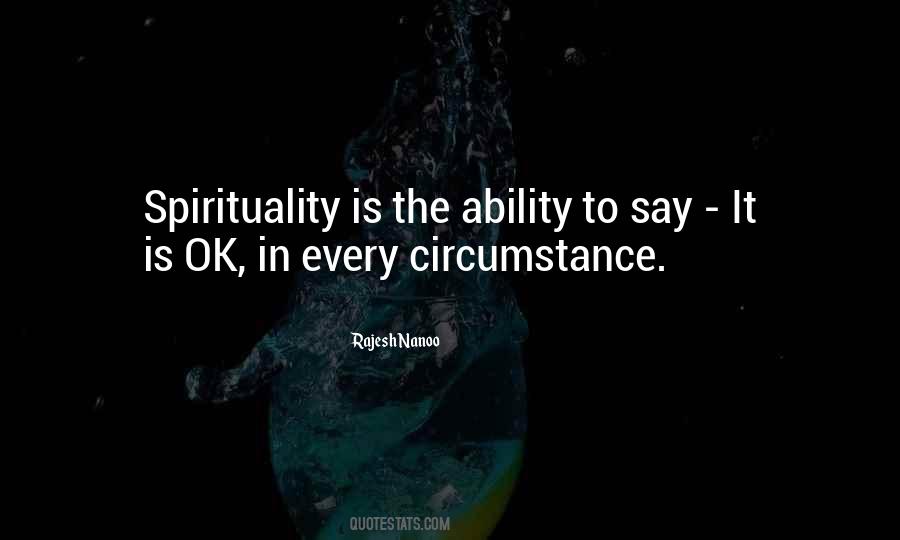 #22. My newfound motivation had me feeling confident in my ability and I headed to Mackay with a plan. - Author: S.A. Tawks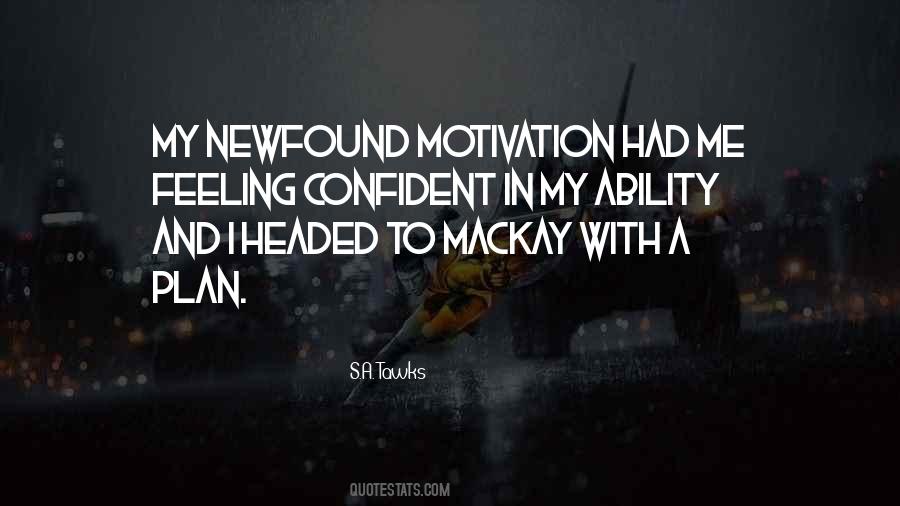 #23. That's universal - we all want to bring every good thing to our children. But what's not universal is our ability to provide every good thing. - Author: Melinda Gates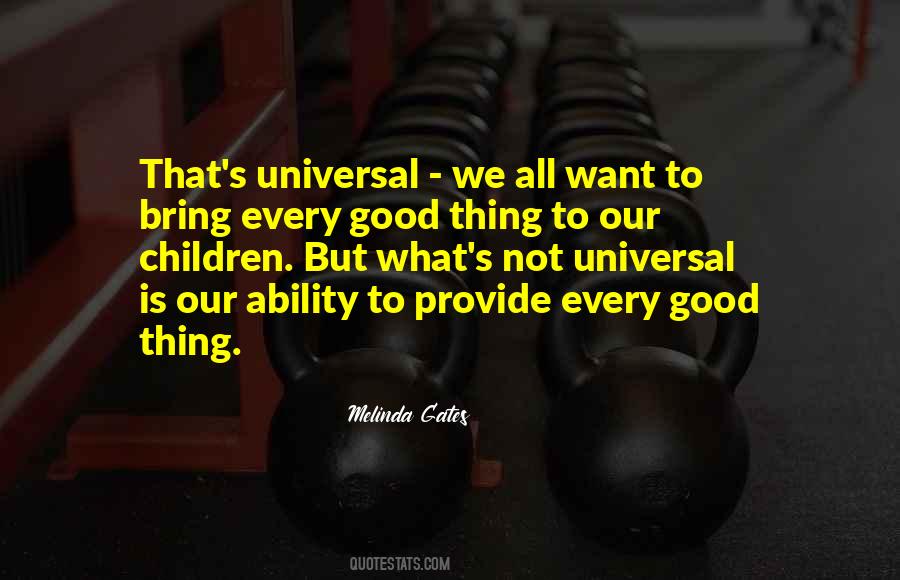 #24. What kind of impression are you leaving on people? Activate the ability for your first impression and last impression! - Author: John Di Lemme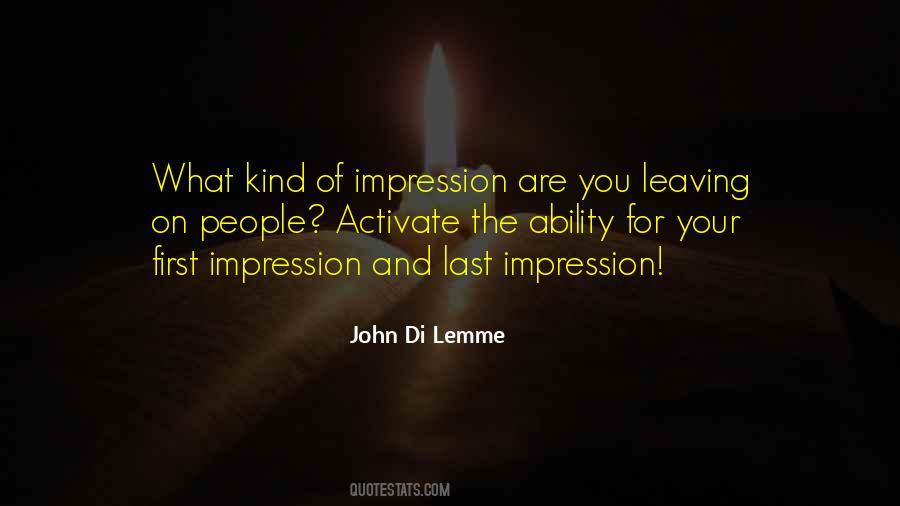 #25. Not every child has an equal talent or an equal ability or equal motivation, but they should have the equal right to develop their talent and their ability and their motivation, to make something of themselves. - Author: John F. Kennedy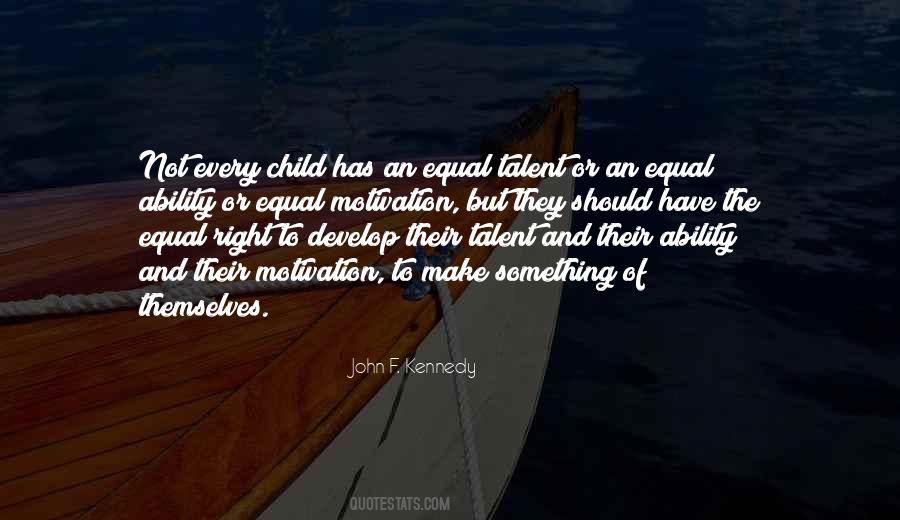 #26. What spurs a person to get more serious is highly individual, but I have found that no matter what a person's level of ability, motivation must come from within, or it will not last. - Author: Grete Waitz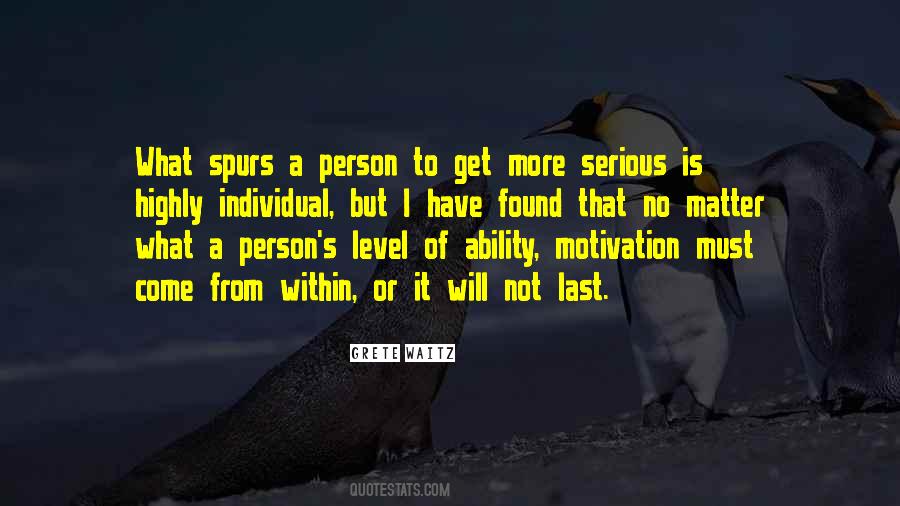 #27. Today is sacred - for it will never come again. What could be more important than living this day with attention and the intention to be of benefit, to the best of your ability, to all you encounter? - Author: John Bruna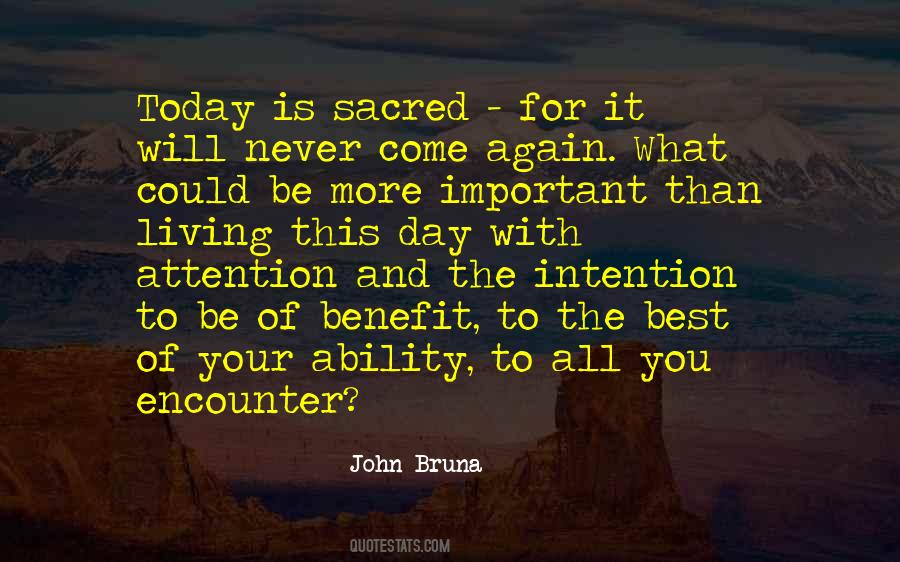 #28. What you are capable of achieving is determined by your talent and ability. What you attempt to do is determined by your motivation. How well you do something is determined by your attitude. - Author: Lou Holtz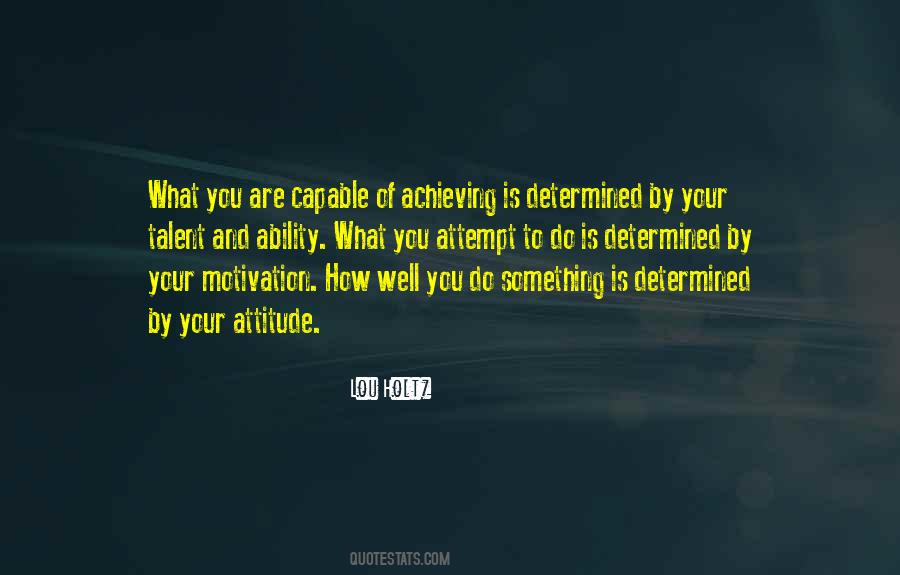 #29. I don't try to knock people out, but I have the ability to press him and get the cheese. - Author: Adrien Broner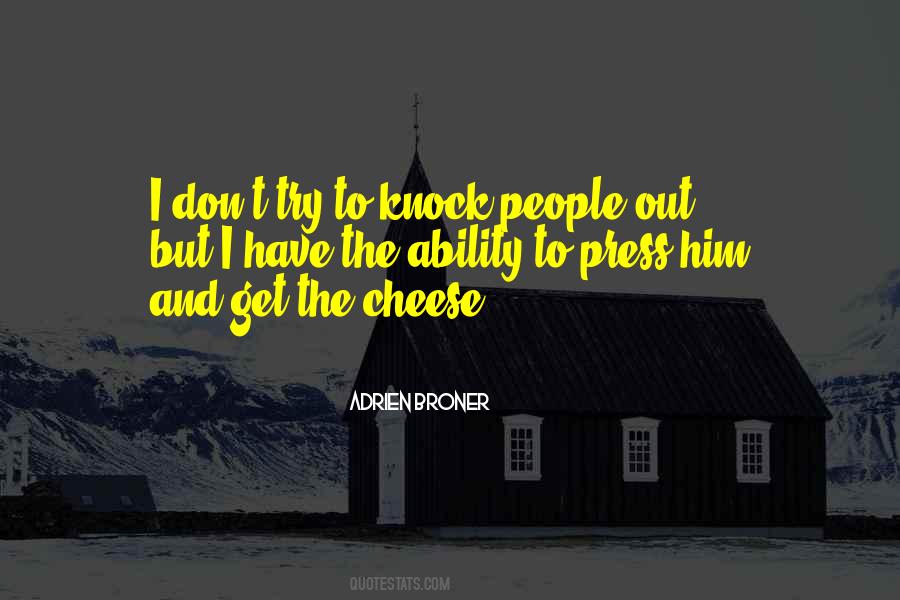 #30. Leaders are limited by their vision rather than by their abilities. - Author: Roy T. Bennett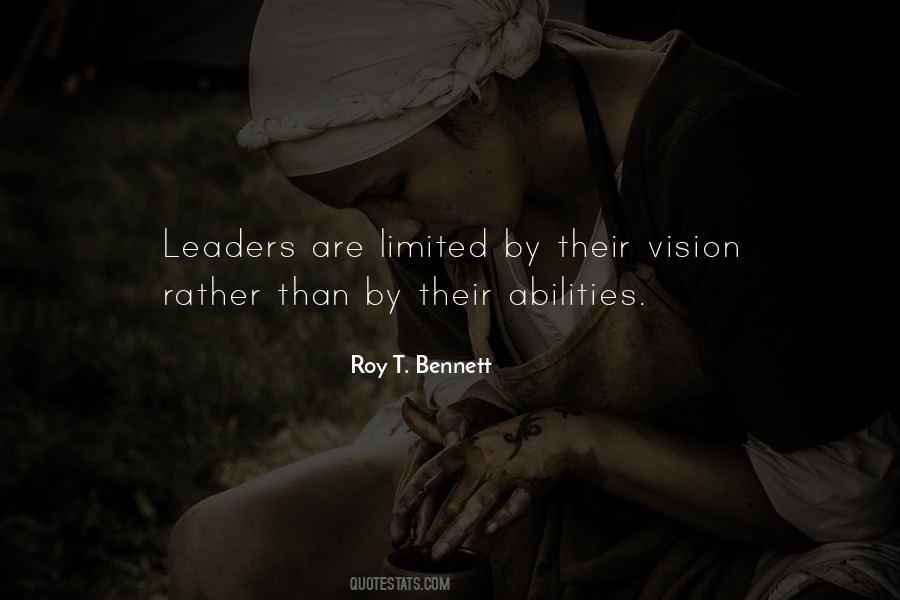 #31. The issue isn't, Am I good enough? No. The issue is, Do I not have any other choice? Will and desire don't matter. Ability doesn't matter. Need is the only thing that matters. - Author: Dana Spiotta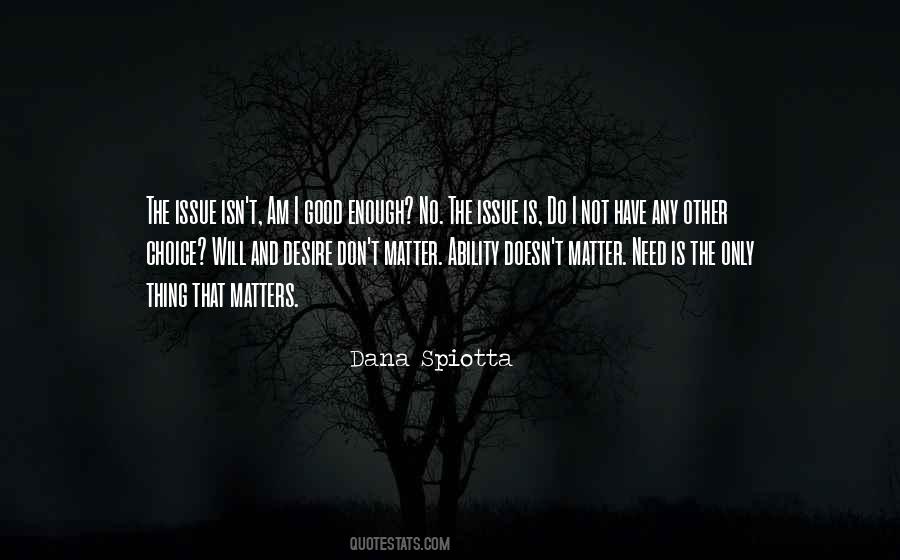 #32. The most self-damaging words in the English language are: try, might, and if. These are words of uncertainty. Will you fail? That is possible. But continue doubting your abilities and you'll never succeed. - Author: Dannika Dark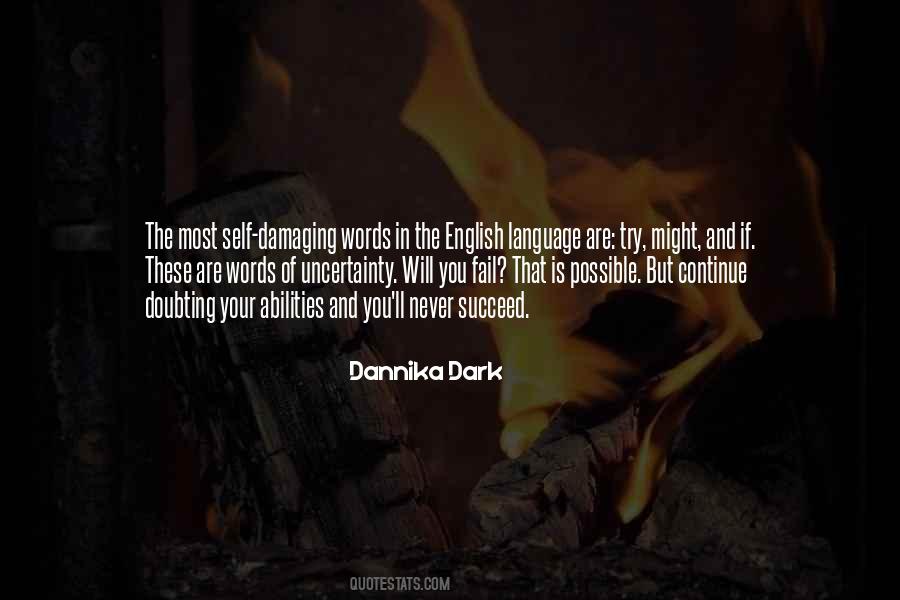 #33. It is not lack of ability, but lack of motivation, lack of focus, and lack of self-confidence that prevents most aspiring authors from finishing what they started. - Author: Gudjon Bergmann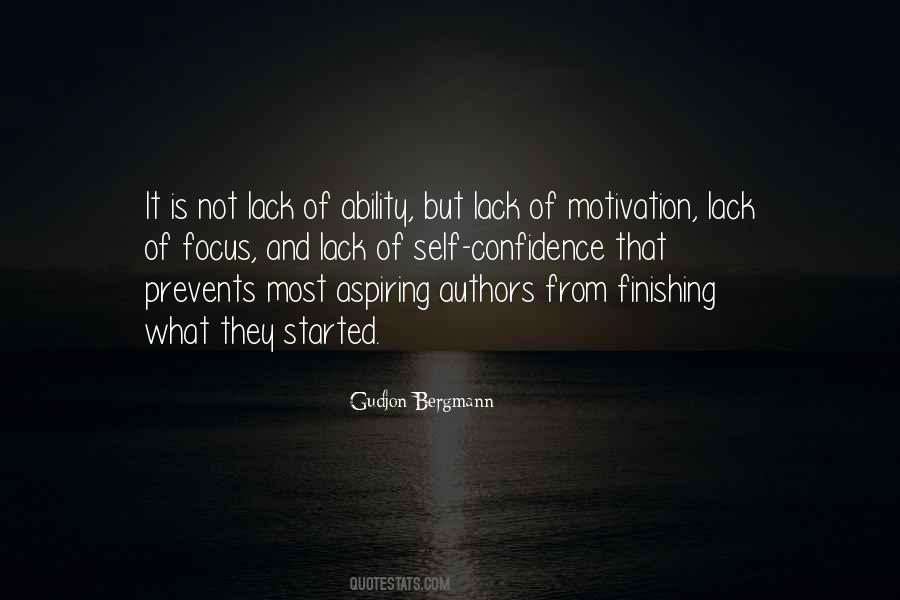 #34. ~ Inspiration comes from the life lessons we view in everyday life. Everyone has the ability to be an
inspiration.
~ Motivation is the drive to be more than ordinary.
Motivate your dreams to become reality.
~If your dreams are never realized, they will only exist as fantasy. - Author: D'Juana L. Manuel-Smith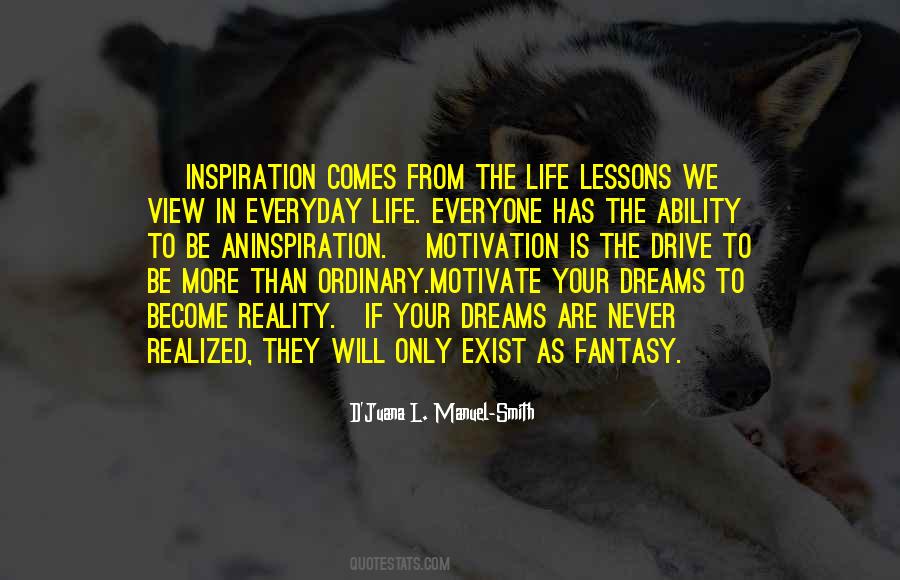 #35. highly successful people have three things in common: motivation, ability, and opportunity. If we want to succeed, we need a combination of hard work, talent, and luck. - Author: Adam M. Grant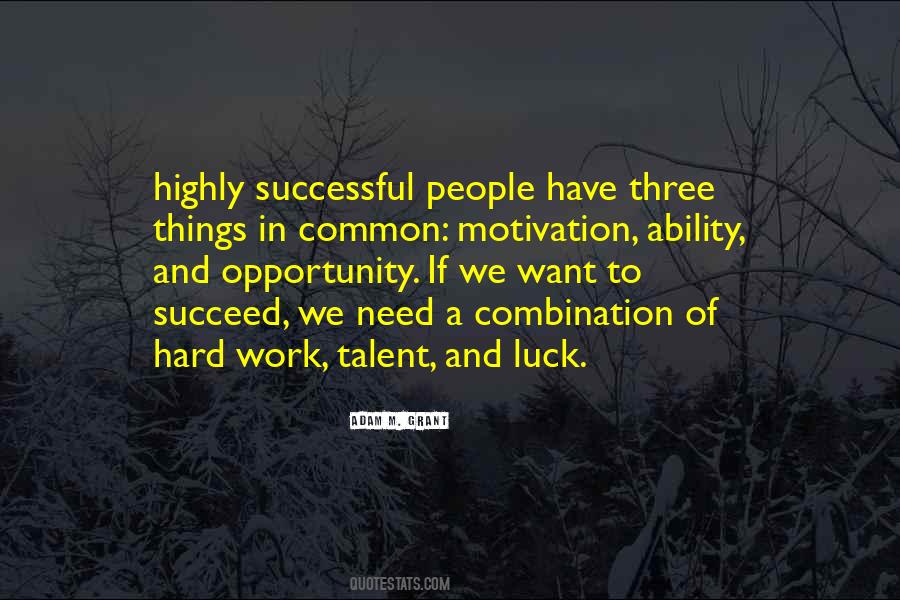 #36. Don't let yourself stagnate or reach a plateau. Keep learning, keep improving. Be open to change. Your ability to constantly raise the bar higher and set standards will help you evolve and take you to the next level. - Author: Roopleen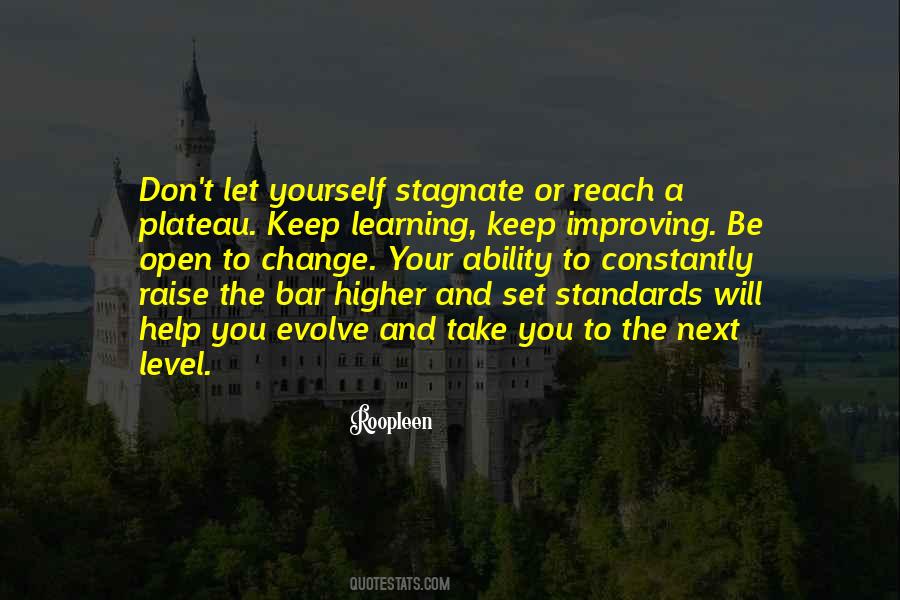 #37. Education gives you the ability to know it. Intelligence gives you the capacity to fix it. Wisdom lets you know when to do it. - Author: Bobby F. Kimbrough Jr.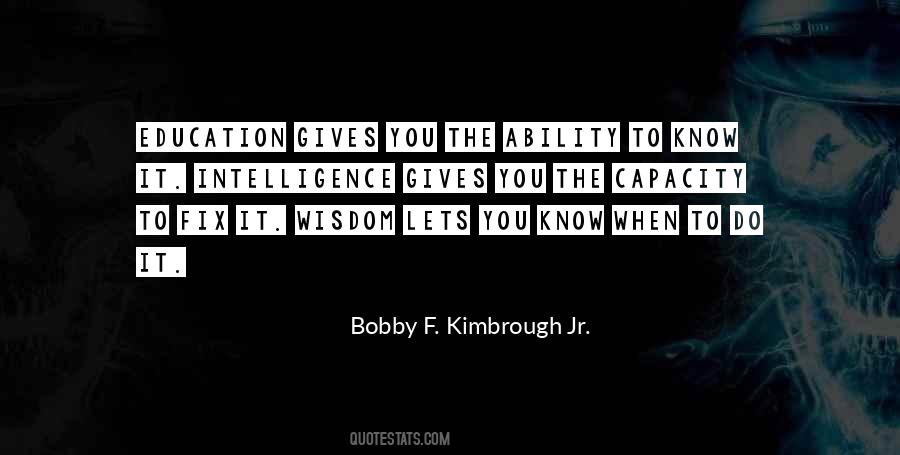 #38. Ability is what you're capable of doing. Motivation determines what you do. Attitude determines how well you do it. - Author: Raymond Chandler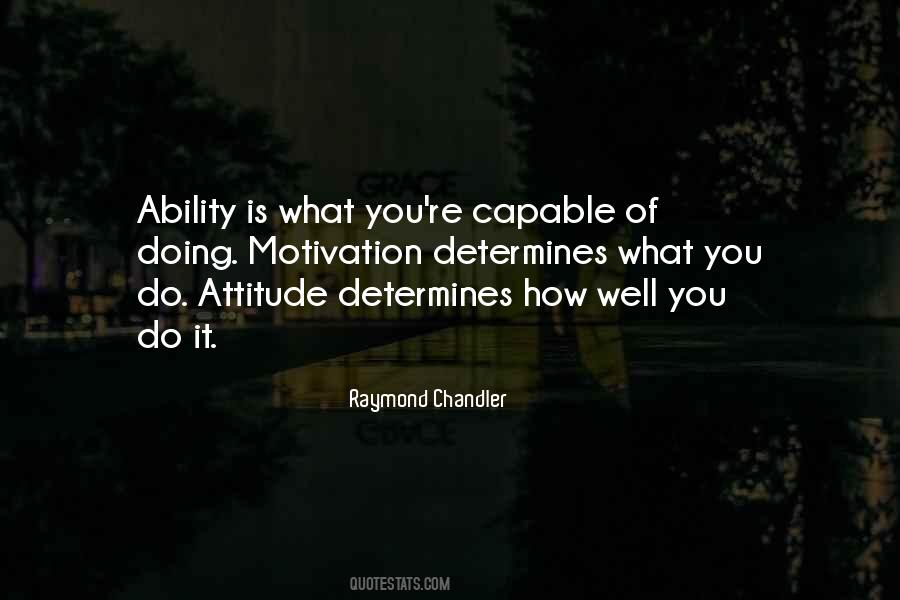 Famous Authors
Popular Topics