Prosperous Life Famous Quotes & Sayings
List of top 40 famous quotes and sayings about prosperous life to read and share with friends on your Facebook, Twitter, blogs.
Top 40 Prosperous Life Quotes
#1. Lord, make my way prosperous not that I achieve high station, but that my life be an exhibit to the value of knowing God. - Author: Jim Elliot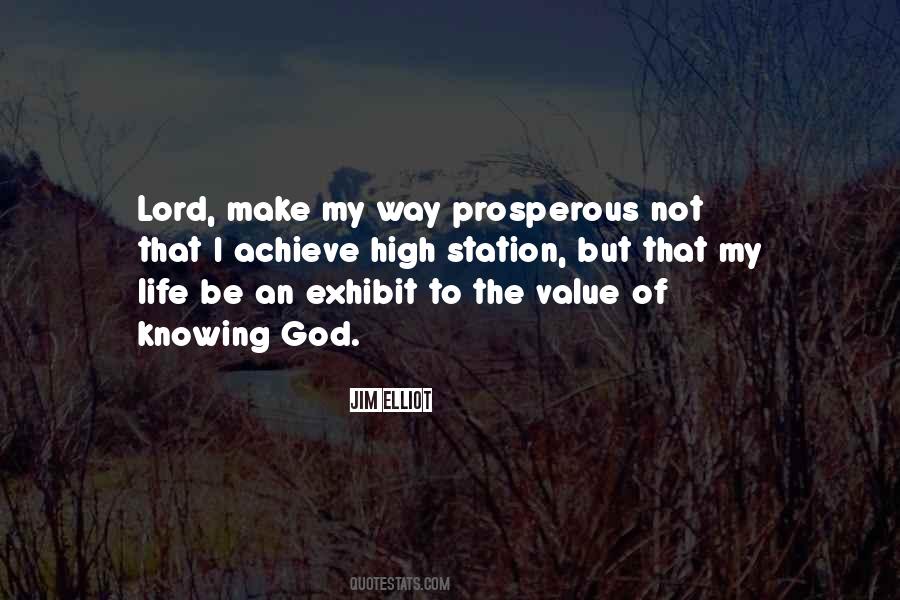 #2. Such was life that morning: nothing really mattered that much, not the good things and not the bad ones. We were in the business of mutual amusement, and we were reasonably prosperous. (pg. 18) - Author: John Green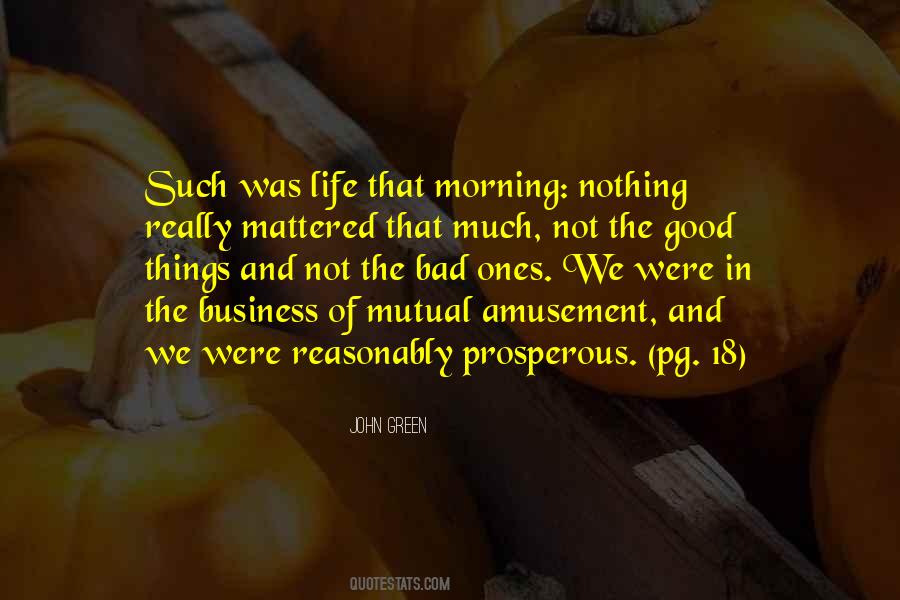 #3. Gather the best you have to offer and create a heartfelt, prosperous life full of purpose. - Author: Gail McMeekin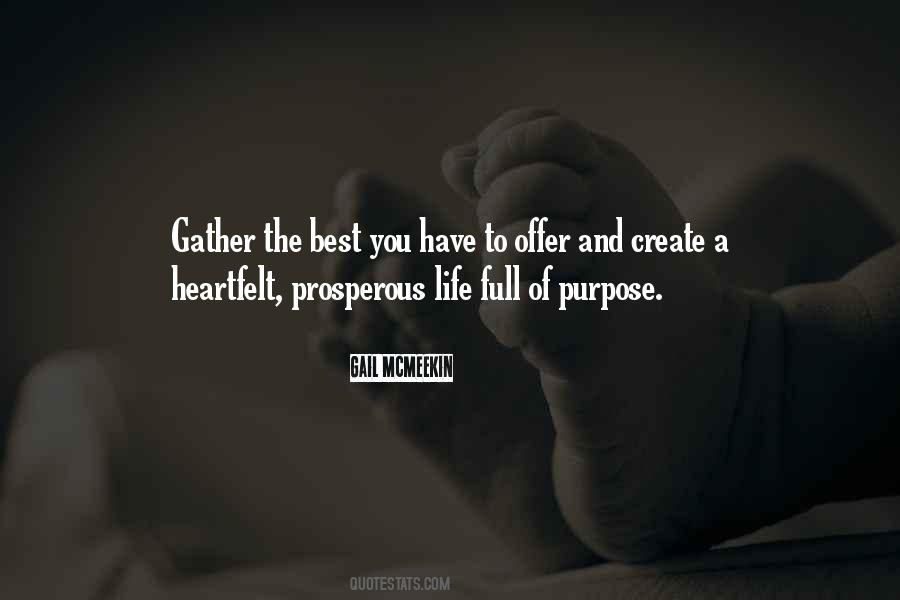 #4. We have an opportunity to focus global attention on what should be obvious: every mother, and every child, counts. They count because we value every human life. The evidence is clear that healthy mothers and children are the bedrock of healthy and prosperous communities and nations. - Author: Lee Jong-wook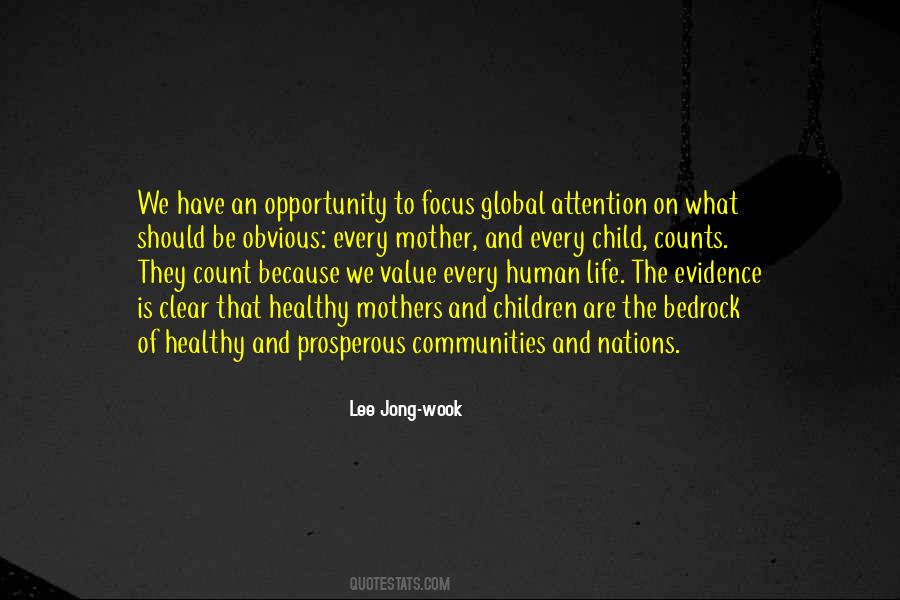 #5. Whether serving in the military, building industry, organizing politically, or making their way in any other part of American culture, the Irish were determined to create a free and prosperous life for themselves. This Irish-American struggle led to social and political progress for all Americans. - Author: Rashers Tierney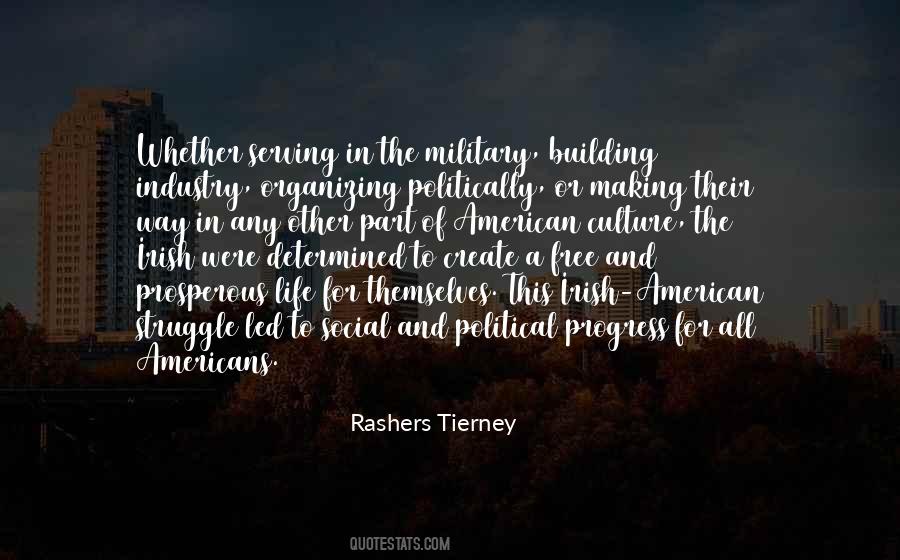 #6. The surface of American life looks smooth, prosperous, peaceful. But underneath, fault-line shifts in family and work life have led us into what some have called 'advanced insecurity.' - Author: Arlie Russell Hochschild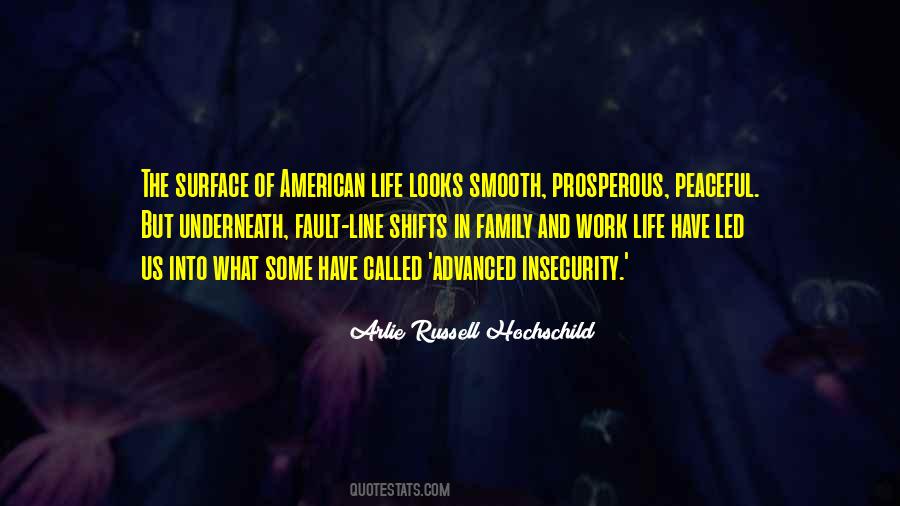 #7. Stability and a prosperous life cannot be set off against a set of political rights and freedoms. - Author: Dmitry Medvedev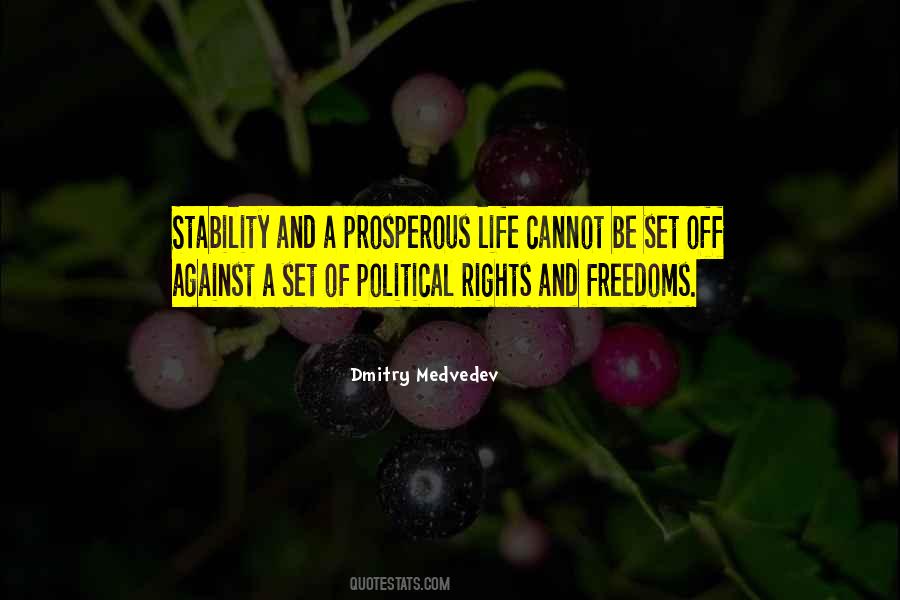 #8. Life is full of chances and changes, and the most prosperous of men may in the evening of his days meet with great misfortunes. - Author: Aristotle.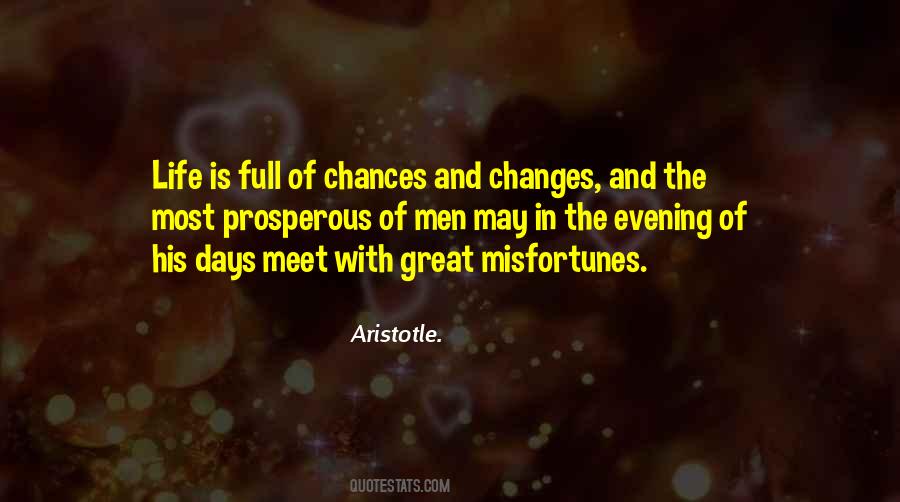 #9. Come on 'long prosperous life!' - Author: Mitch Hedberg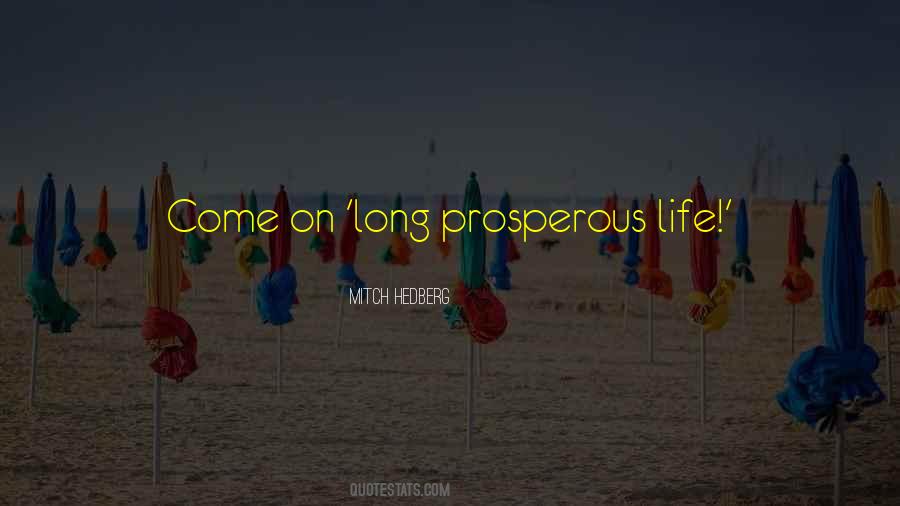 #10. I understand what it takes to make a bright and prosperous future for America again. I spent my life in the private sector, not in government. I'm a guy who wants to help with the experience I have, the American people. - Author: Mitt Romney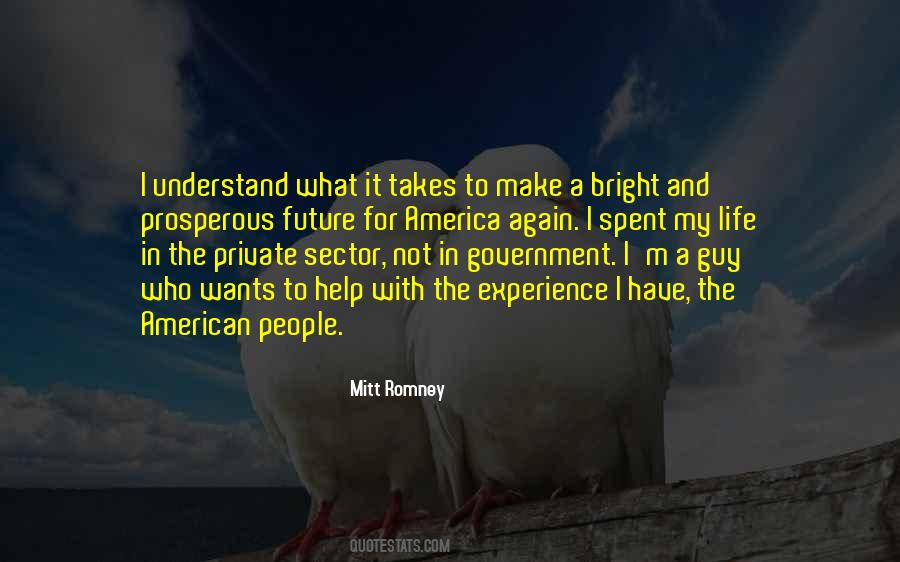 #11. We are all facing the end one day or another. I say, live a good and prosperous life, make sure your choices count, make them count. - Author: Steve Carell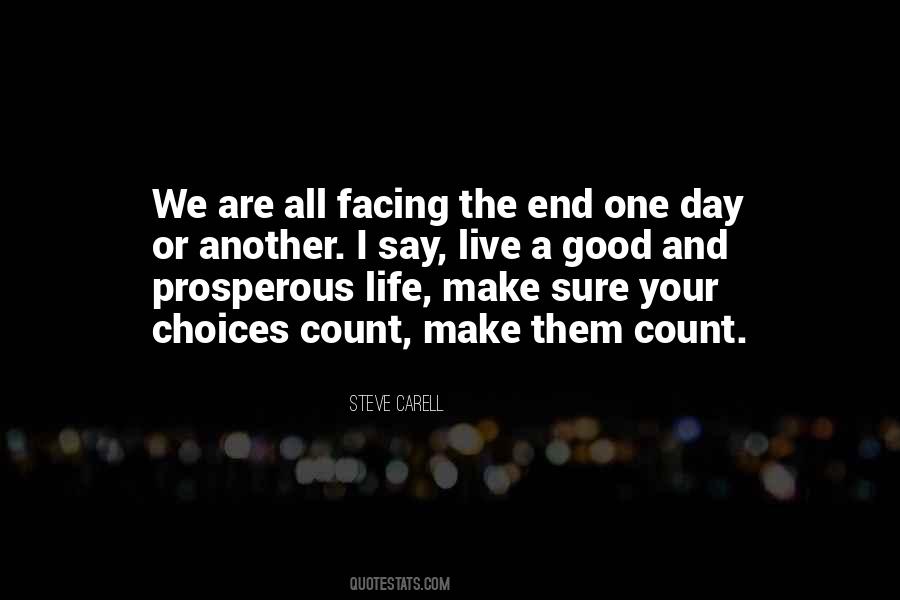 #12. When I chased after money, I never had enough. When I got my life on purpose and focused on giving of myself and everything that arrived into my life, then I was prosperous. - Author: Wayne Dyer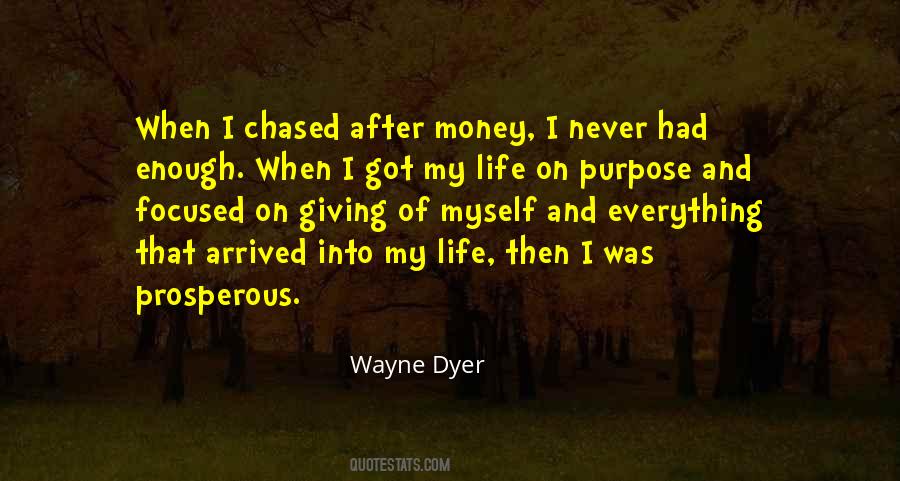 #13. Today we have different idols. . . We have trusted in human reason, science, and technology to solve our problems and progress toward a better world and a prosperous life. Yet idolatry brings death. - Author: Craig G. Bartholomew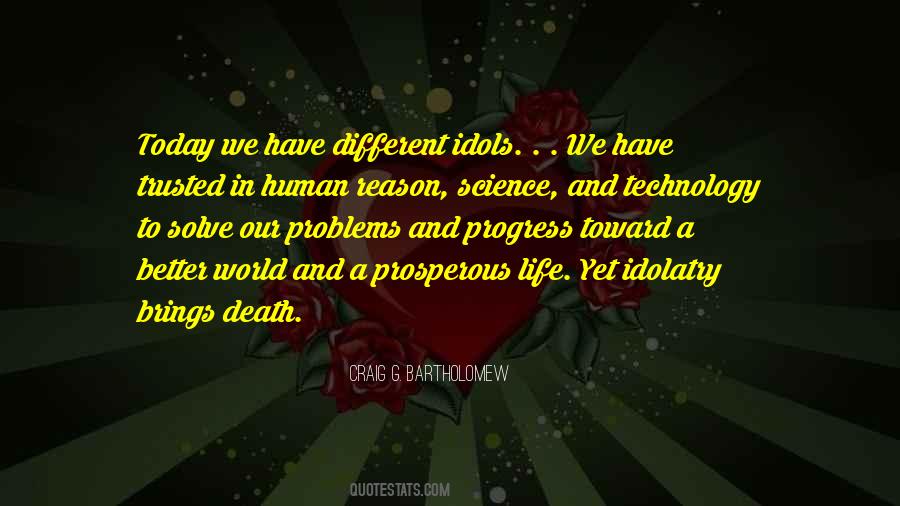 #14. Many people become prosperous only to realize that Success is more Fulfillment than Achievement. - Author: R.v.m.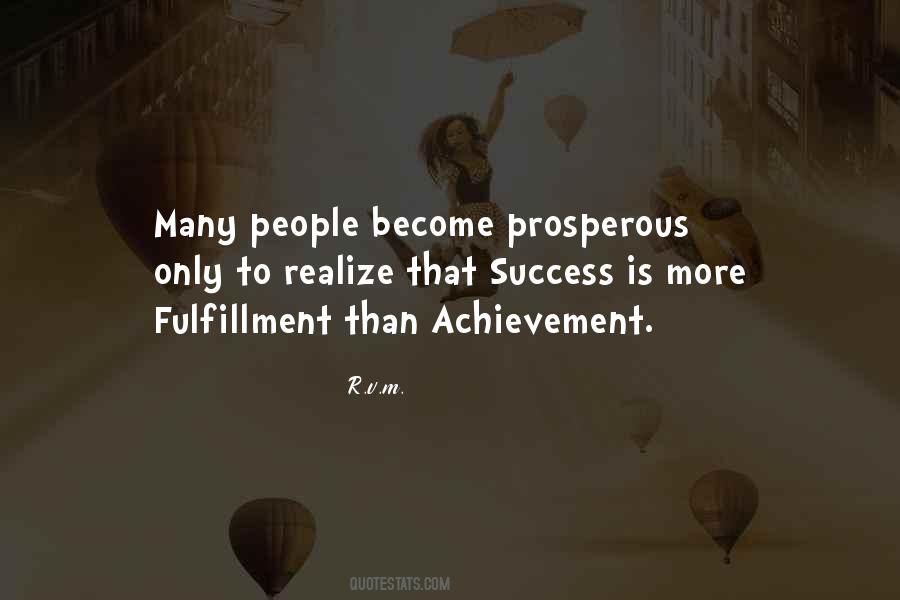 #15. But if men do not believe in more than one life, how will they avoid despair? What just God would create some men wretched, and others happy and prosperous, if one life was all they could have? - Author: Marion Zimmer Bradley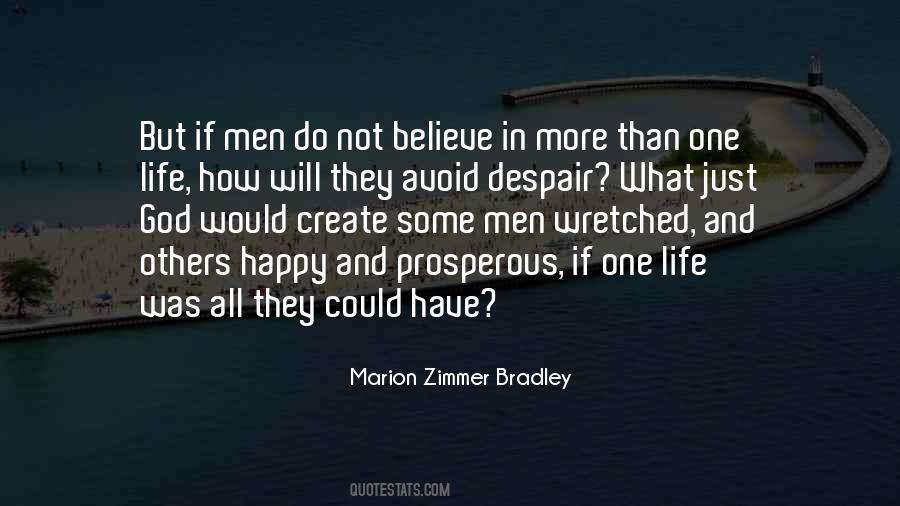 #16. The Universe is like a loving parent who wants us to have everything we need. Claim your power and be prosperous. - Author: Hina Hashmi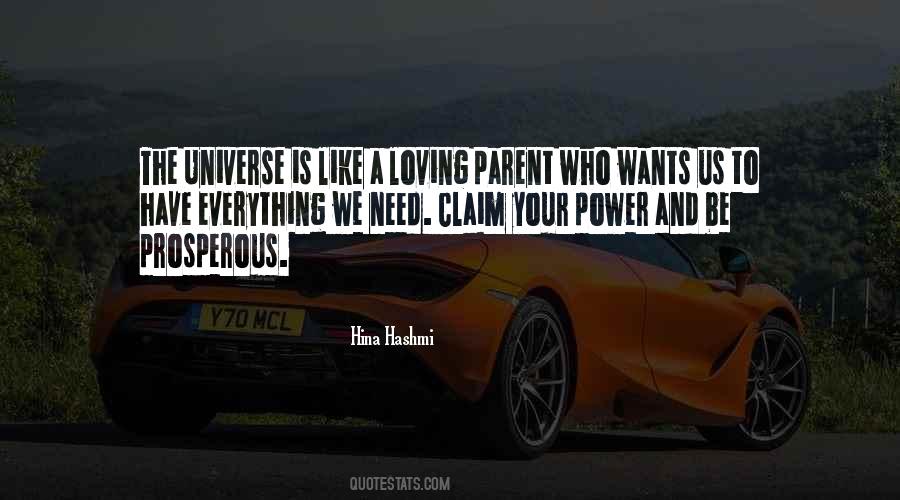 #17. If you feel just one thing in your life-that life is nothing but the gift of God-you are divine and the most courageous person. Try it! Try it as a thought. The moment you feel that life is a gift, you'll become prosperous. - Author: Harbhajan Singh Yogi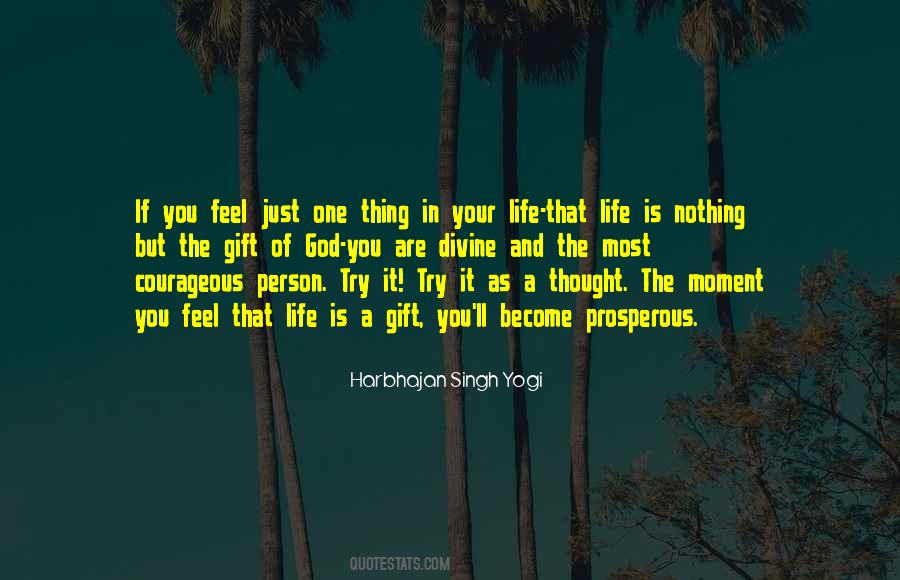 #18. I was shaped by the west and have lived most of my life in it, and nothing would gratify me more than to see it in all its subregions and subcultures both prosperous and environmentally healthy, with a civilization to match its scenery. - Author: Wallace Stegner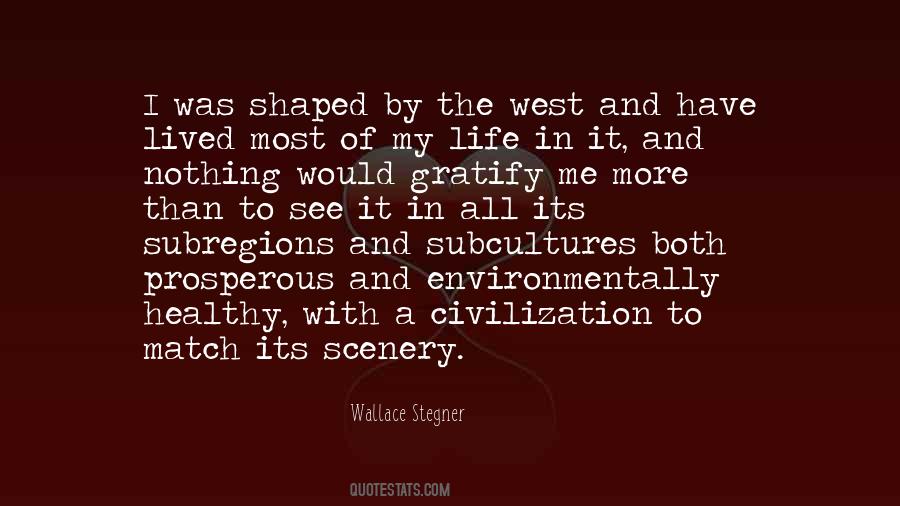 #19. I always felt that with luxury came cruelty. I do my best to live a happy, prosperous life, but I don't indulge in a lot of luxury. - Author: Alison Eastwood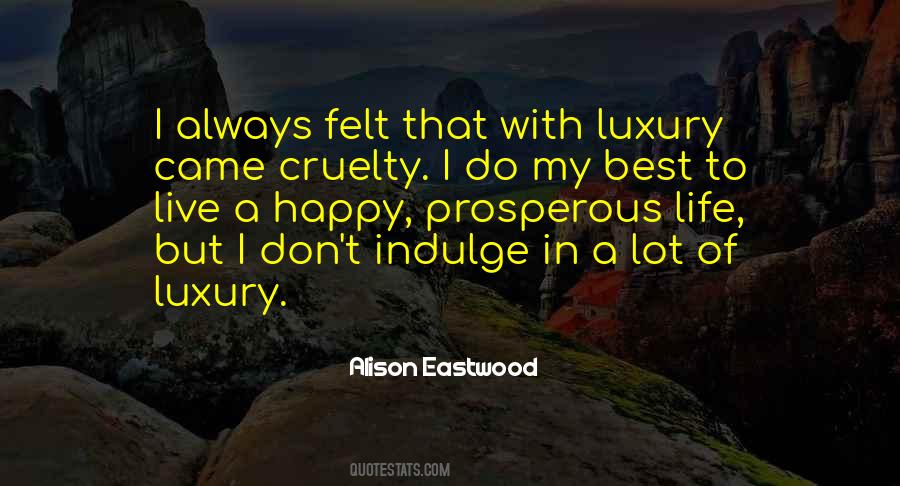 #20. Get up in the morning and invite good things into your life. I am blessed. I am strong. I am talented. I am wise. I am disciplined. I am focused. I am prosperous. - Author: Joel Osteen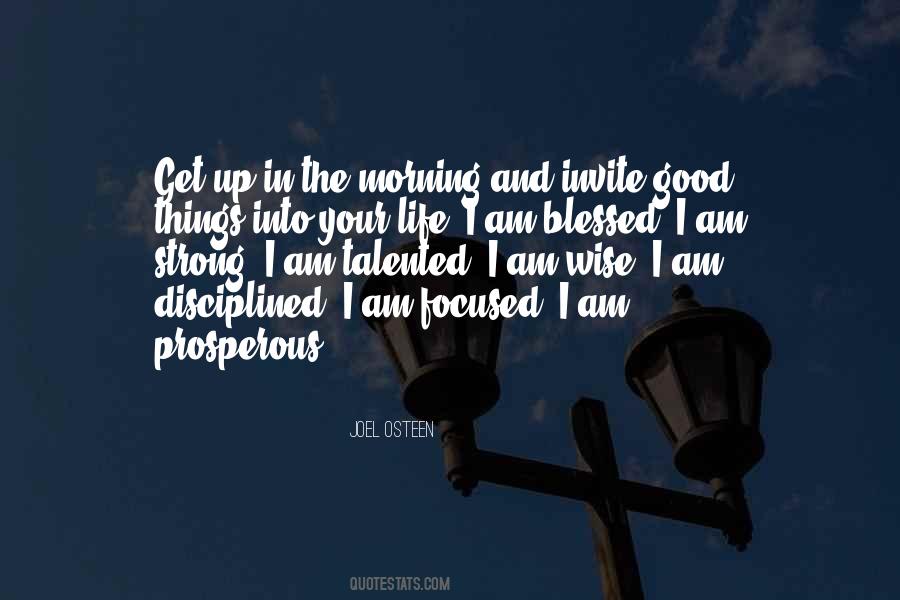 #21. To be prosperous and happy in life, Henry, it is simple. Pick one woman, pick it well, and surrender. - Author: Elizabeth Gilbert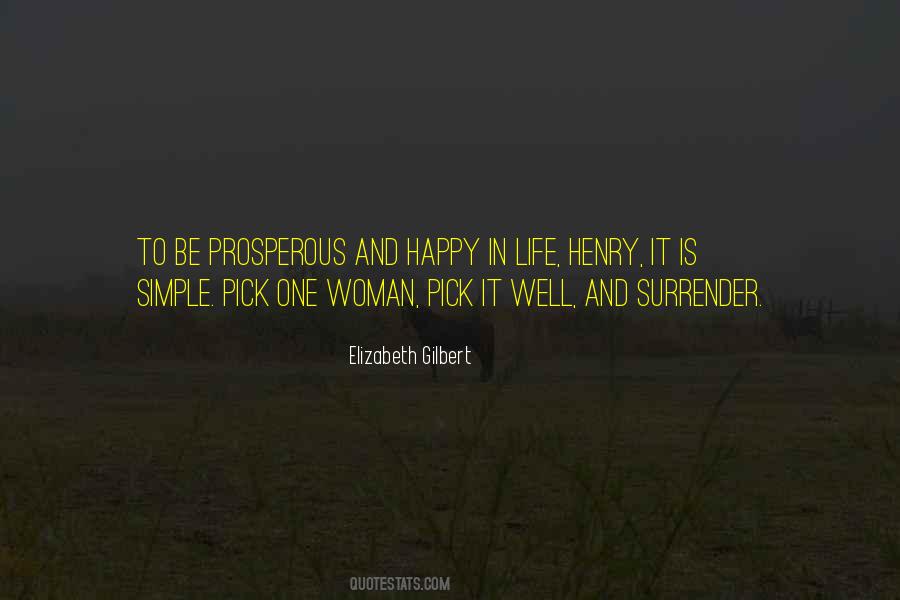 #22. The fault of this country is the want of measure in political life. Flat acquiescence in illegality, followed by sanguinary reaction - that, senores, is not the way to a stable and prosperous future. - Author: Joseph Conrad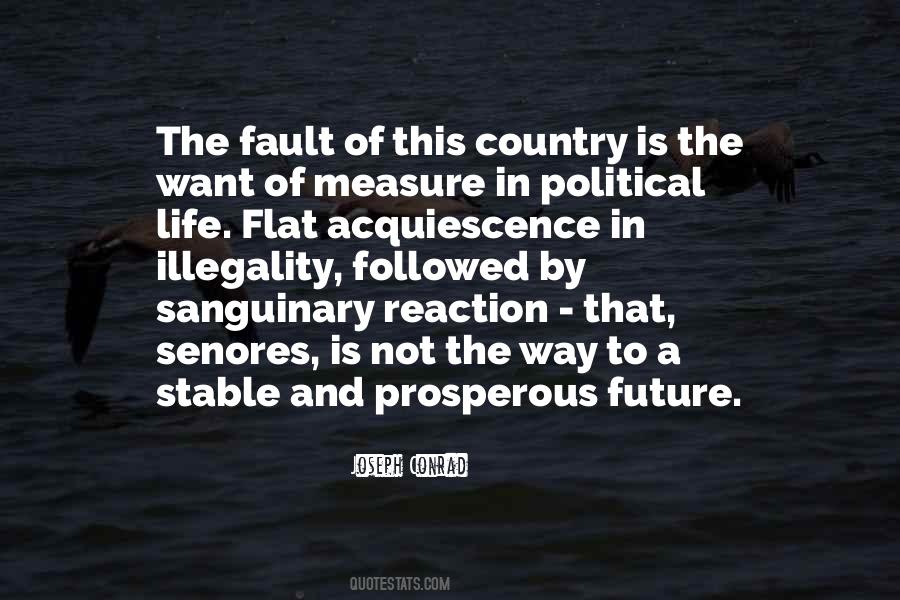 #23. It seems odd that a story about a gift-the possibility of a new life in a new and prosperous country-begins with a thief, but in some ways this one does. - Author: Kimball Taylor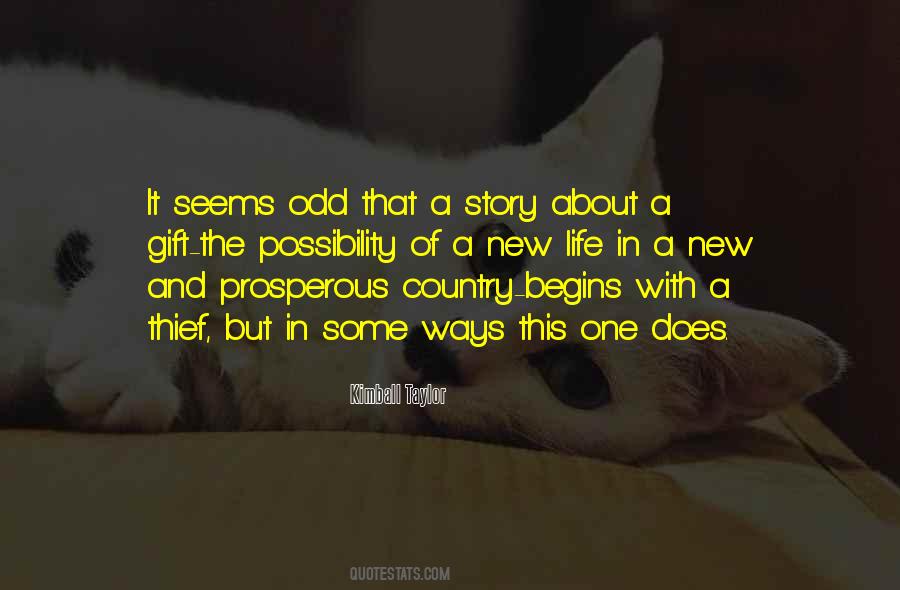 #24. You deserve to have a prosperous and abundant life! - Author: Lynn A. Robinson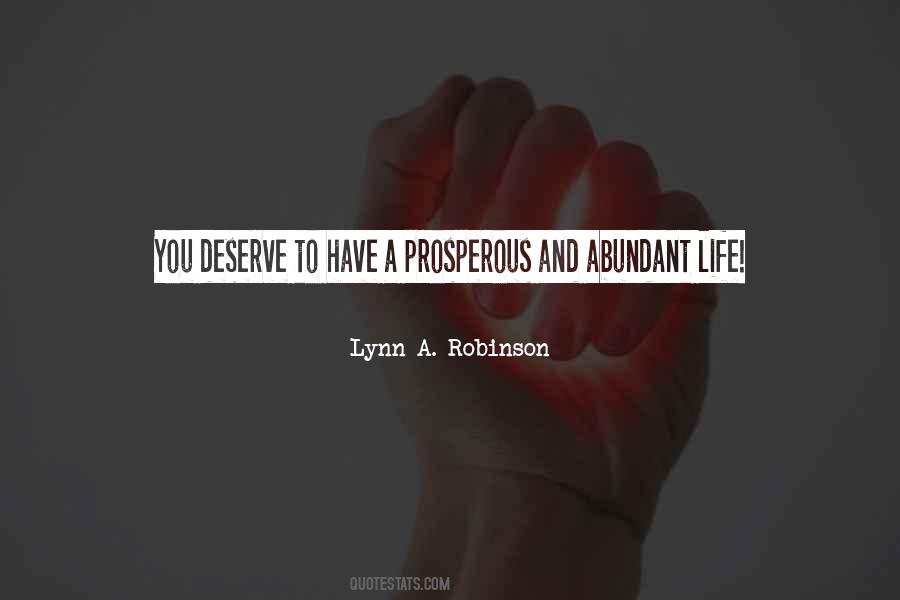 #25. Apply yourself both now and in the next life. Without effort, you cannot be prosperous. Though the land be good, You cannot have an abundant crop without cultivation. - Author: Plato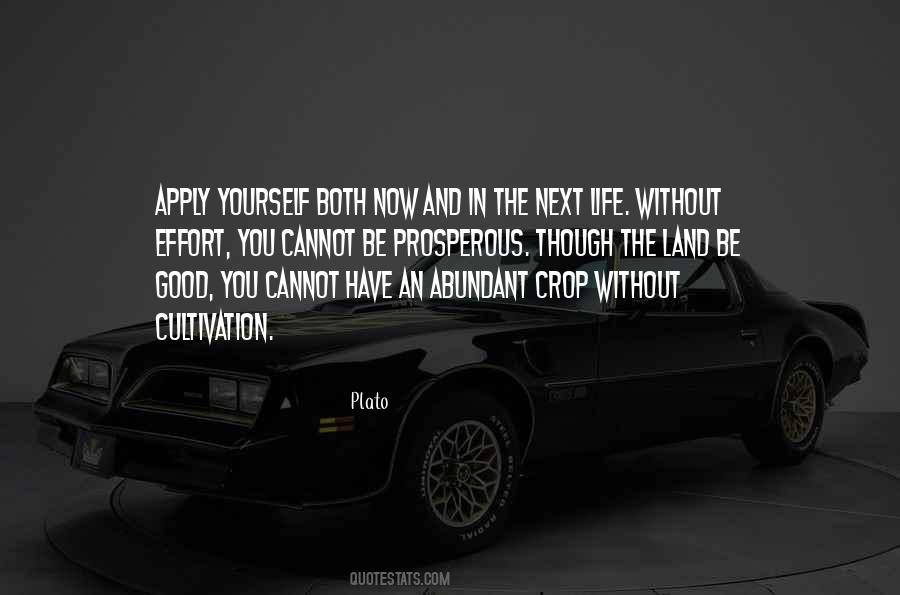 #26. Life is parallel to Hell but I must maintain and be prosperous, though we live dangerous. - Author: Nas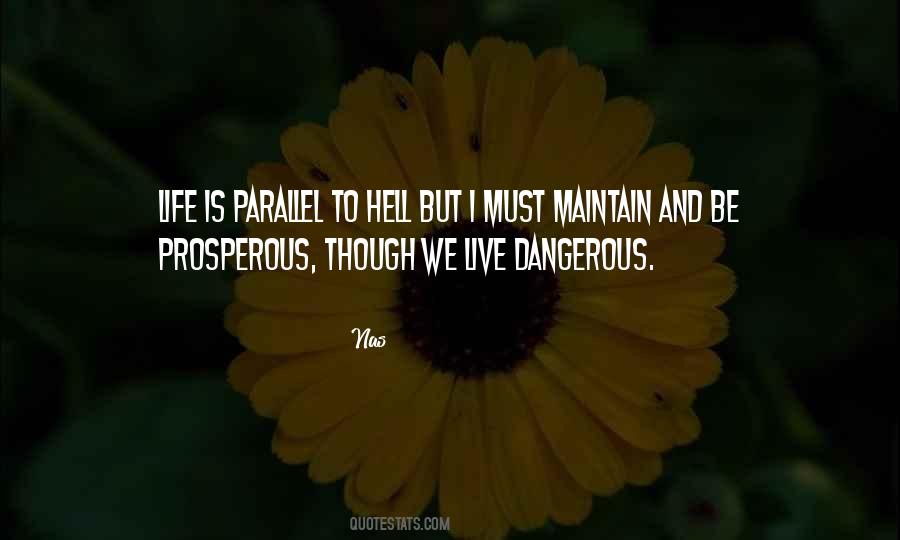 #27. Very little effort is needed to create a prosperous life. Focus on positivity, prosperity, and love. - Author: Debasish Mridha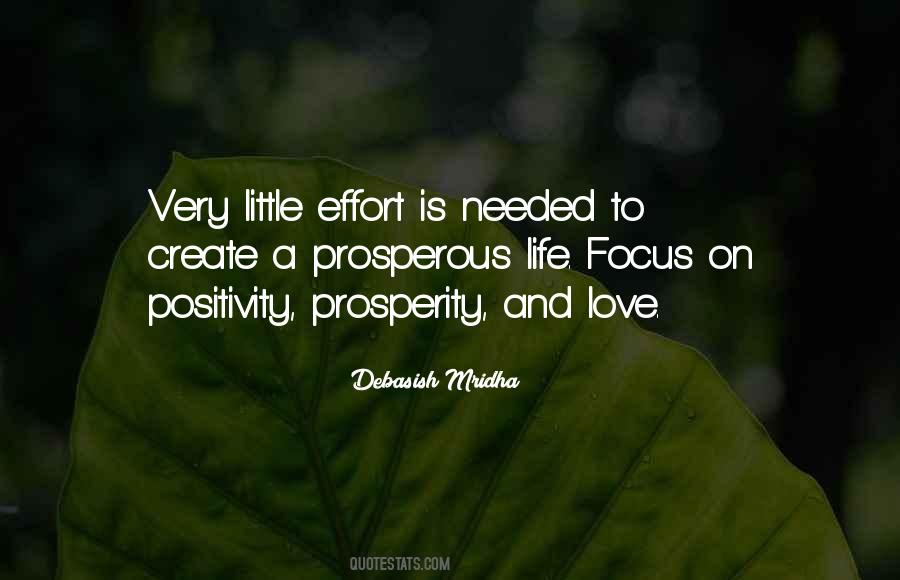 #28. Since I became First Minister, I have made clear my priority to alleviate poverty and tackle inequality in Scotland. Ensuring that everyone can do better in life will not only make Scotland fairer, but it will also make it a more prosperous place. - Author: Nicola Sturgeon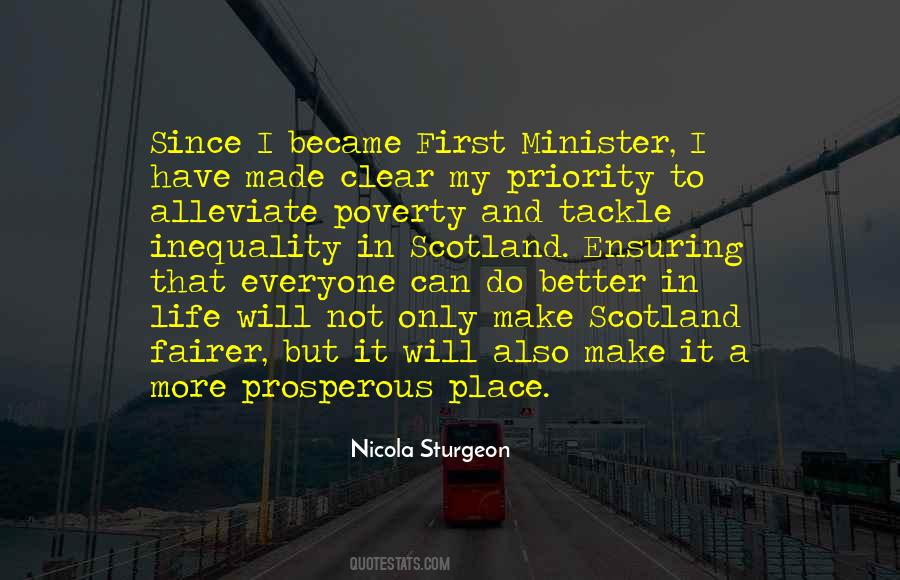 #29. Whatever you choose for yourself, give to another. If you choose to be happy, cause another to be happy. If you choose to be prosperous, cause another to prosper. If you choose more love in your life, cause another to have more love in theirs. - Author: Neale Donald Walsch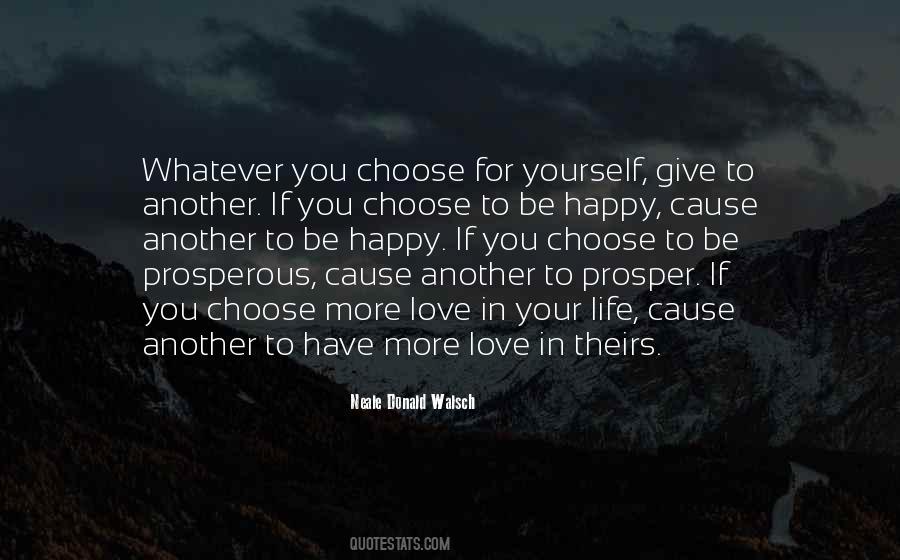 #30. I had thought that successful people, wealthy people, prosperous people, don't stretch themselves and they don't live a life of pressure. Well I was wrong. - Author: Sunday Adelaja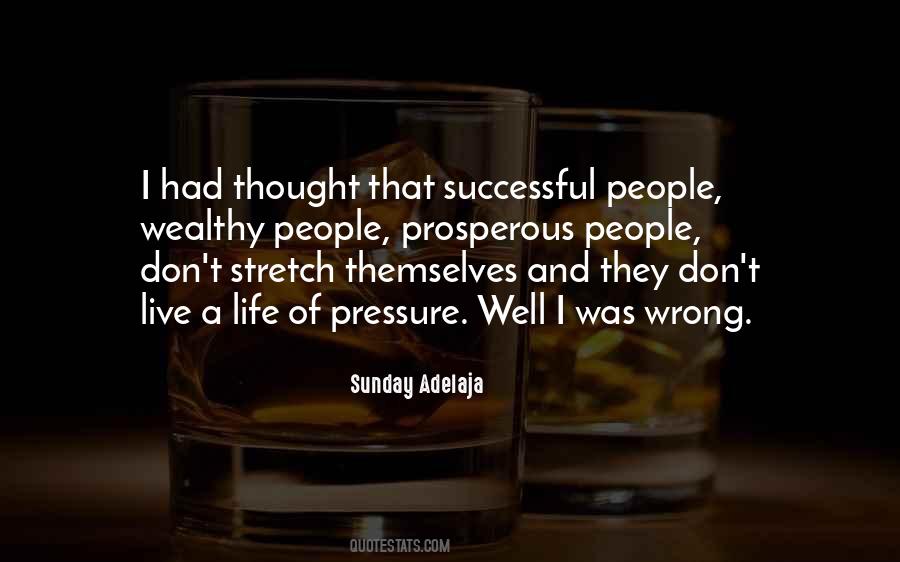 #31. I'm not an environmentalist. I'm a cultural repairman. It's all about efficient and restorative use of resources to make the world secure, prosperous and life-sustaining. - Author: Amory Lovins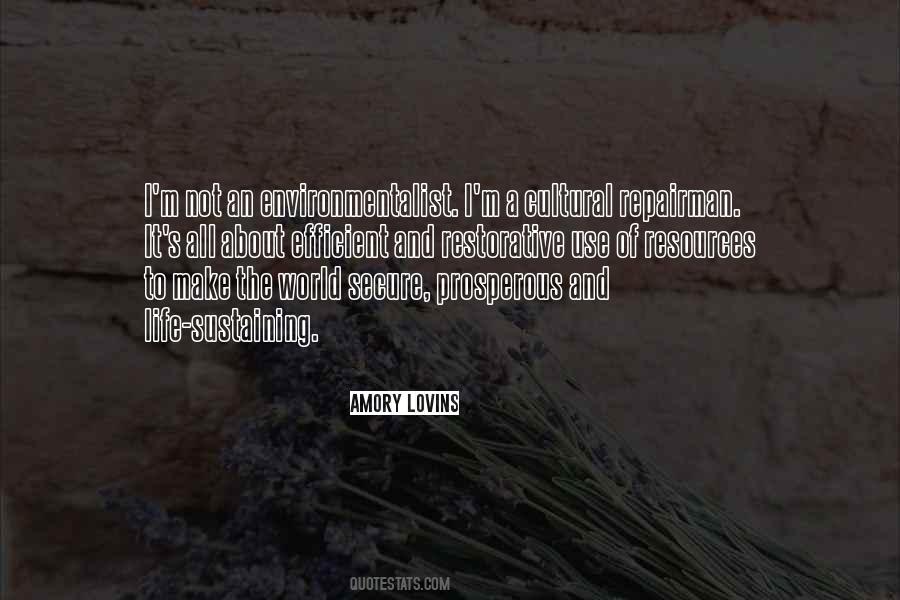 #32. If we want a joyous life, we must think joyous thoughts. If we want a prosperous life, we must think prosperous thoughts. If we want a loving life, we must think loving thoughts. Whatever we send out mentally or verbally will come back to us in like form. - Author: Louise L. Hay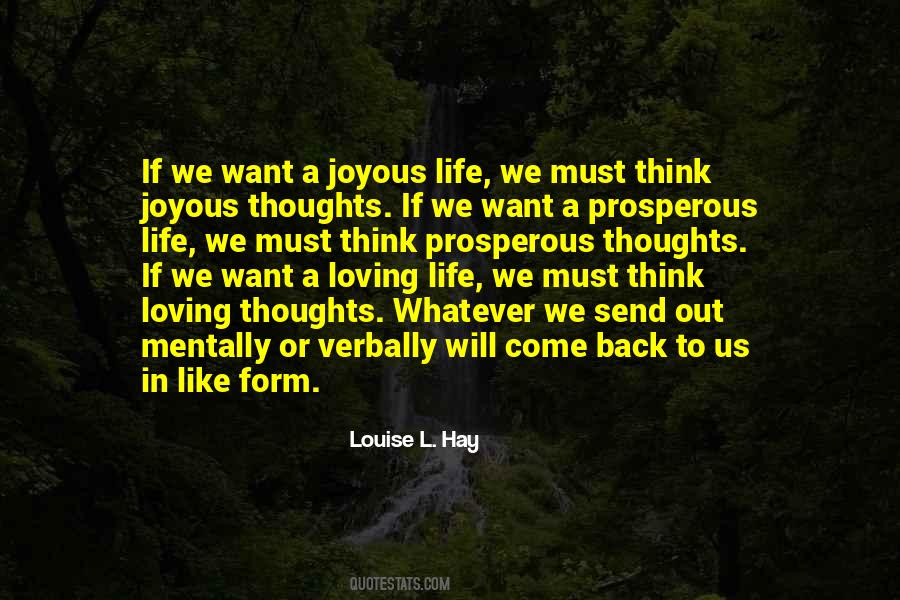 #33. Anyone that wants to live a successful life and a prosperous life has to know that life is wired in such a way that for you to survive and make it in life, CHANGE must be your constant companion. - Author: Sunday Adelaja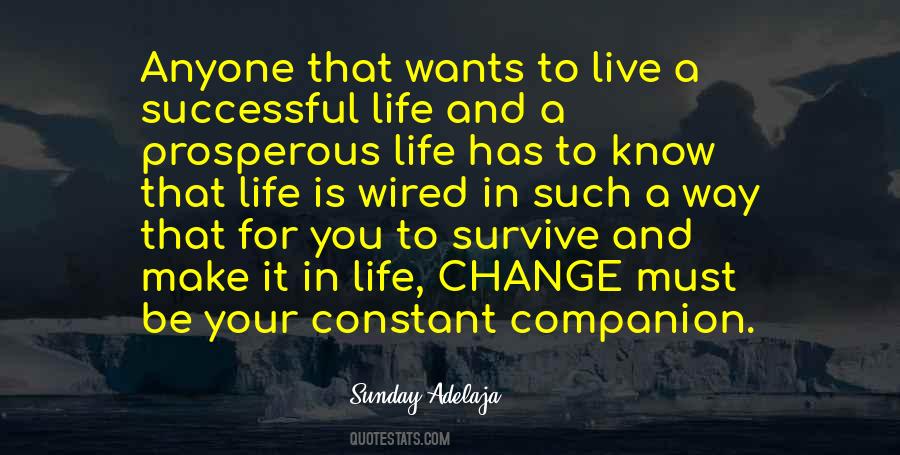 #34. Our ultimate aim in life is not to be healthy, wealthy, prosperous, or problem free. Our ultimate aim in life is to bring glory to God. - Author: Anne Graham Lotz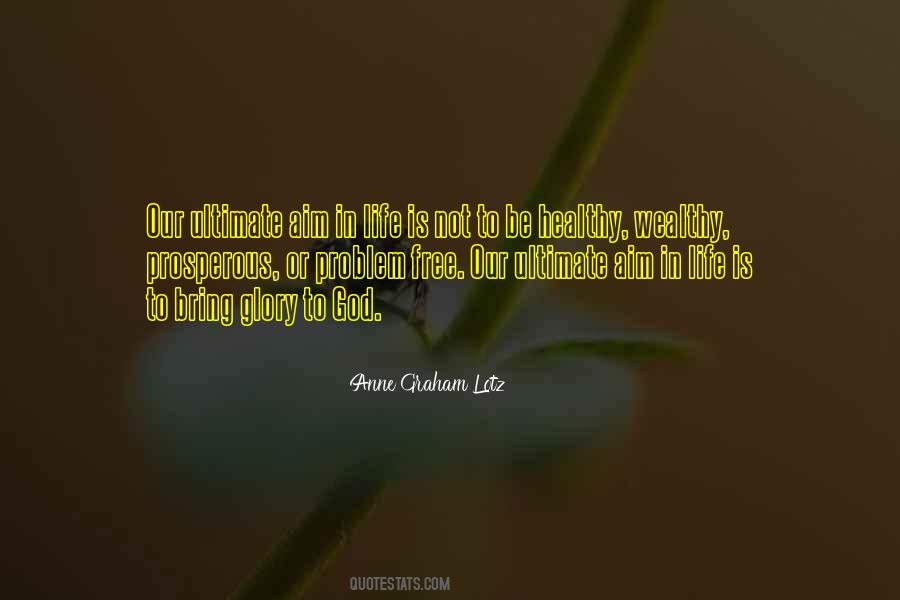 #35. When men are prosperous, they are in love with life. Nature grows beautiful, the arts begin to flourish, there is work for painter and sculptor, the poet is born, the stage is erected - and this life with which men are in love is represented in a thousand forms. - Author: Robert Green Ingersoll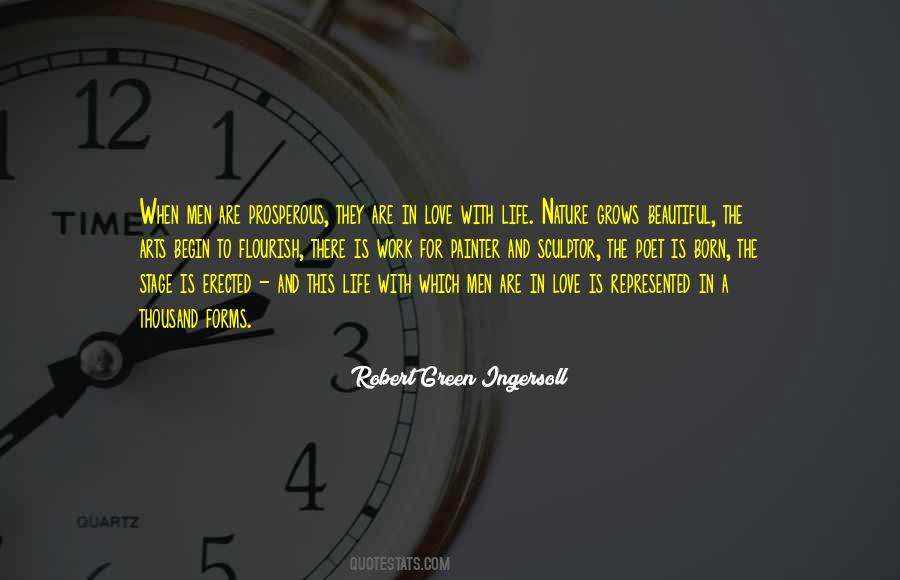 #36. I'm writing this memoir from the perspective of somebody who's prosperous and has means. Having said that, one of the things that I think I discovered about those additional years is that I don't think they really are added to the end of life. - Author: Anna Quindlen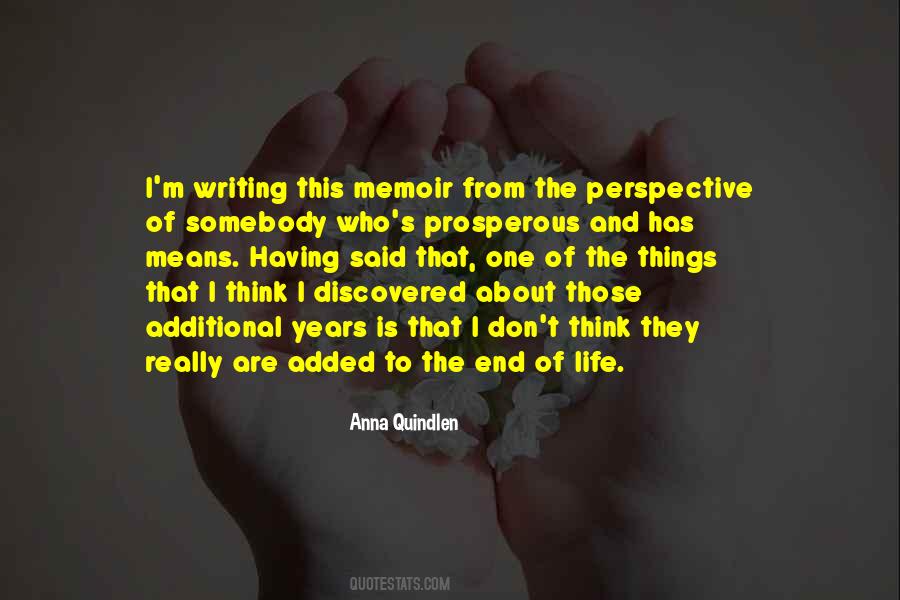 #37. Other than the love of God; the greatest love is self love. You have to love yourself more than you love someone else in order to succeed in a prosperous life. - Author: Barbara Hart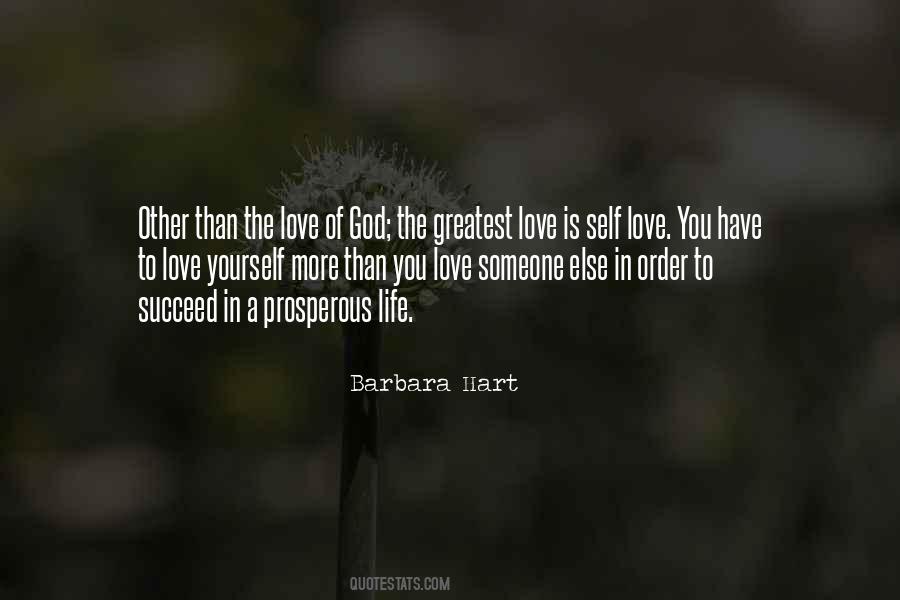 #38. Life gives everybody equal chance to become successful and prosperous. - Author: Sunday Adelaja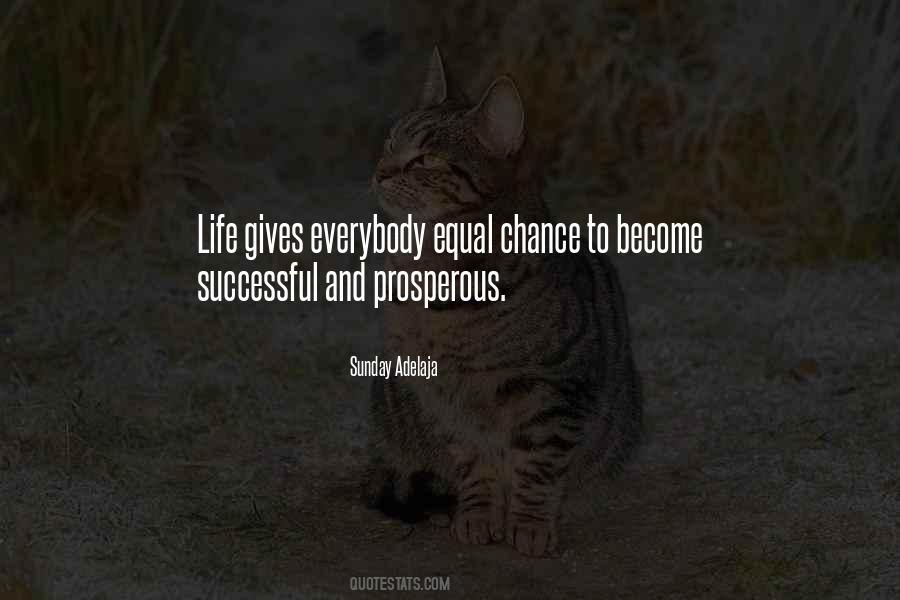 #39. The tools of 'The Prosperous Heart' help people to embrace the life that they actually have, where they often find that they already have 'enough.' - Author: Julia Cameron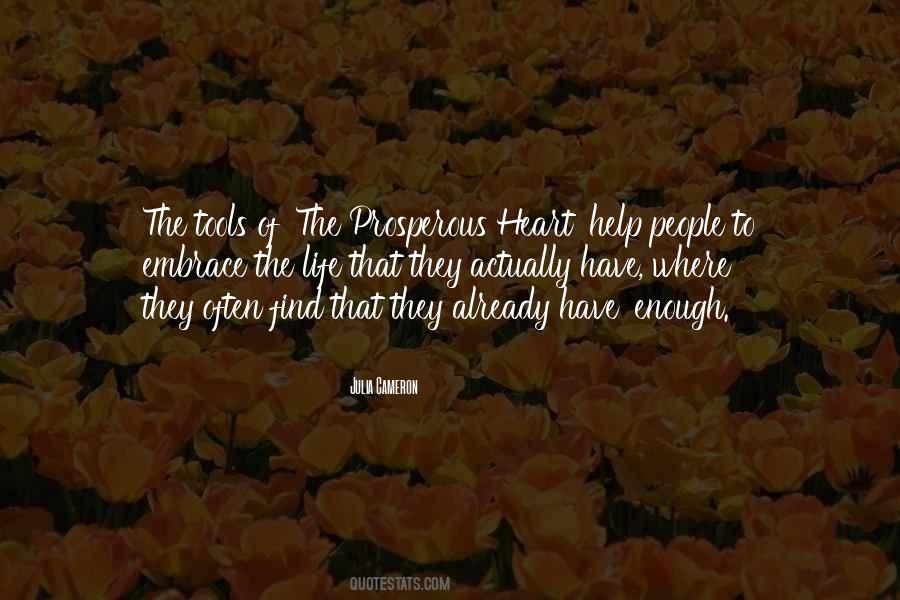 #40. We have within us, a power that is greater than anything we shall ever contact in the outer, a power that can overcome every obstacle in our life and set us safe, satisfied and at peace, healed and prosperous, in a new light, and in a new life. - Author: Ernest Holmes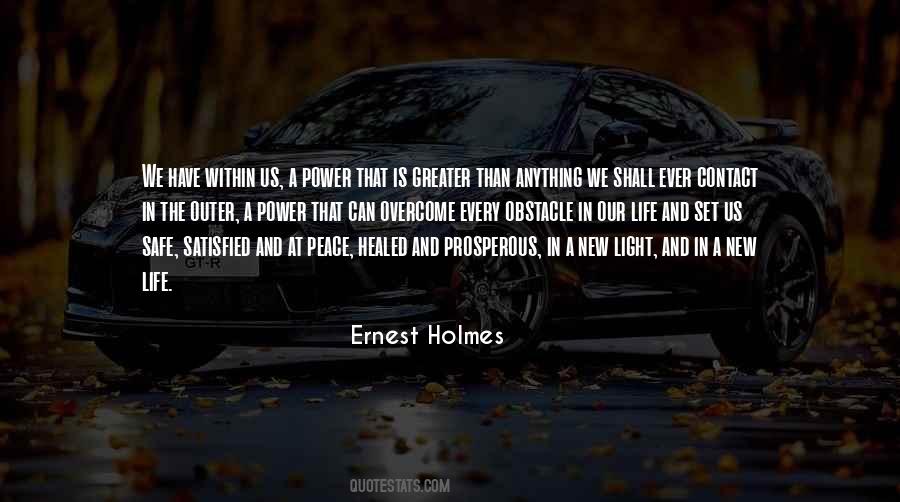 Famous Authors
Popular Topics