Our Daily Bread Best Famous Quotes & Sayings
List of top 32 famous quotes and sayings about our daily bread best to read and share with friends on your Facebook, Twitter, blogs.
Top 32 Our Daily Bread Best Quotes
#1. The Bible is to your soul what bread is to your body. You need it daily. One good meal does not suffice for a lifetime. - Author: Billy Graham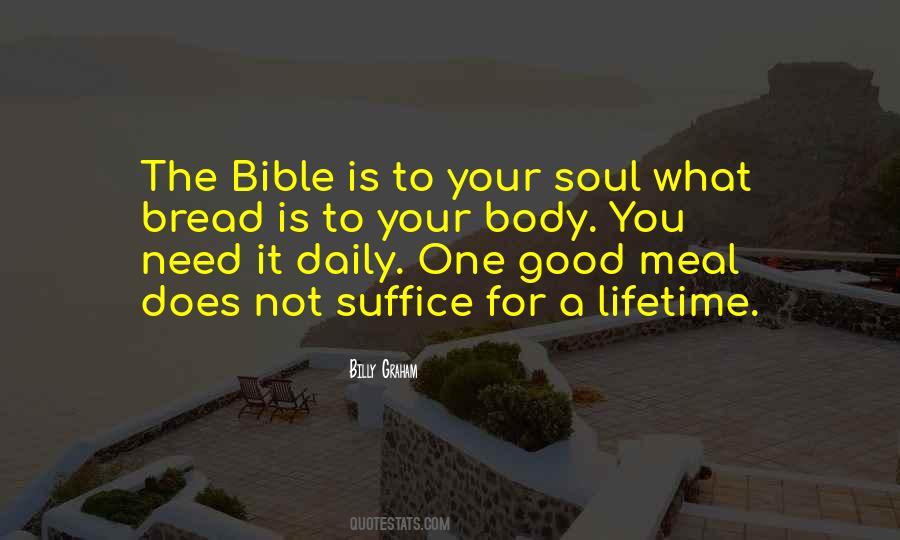 #2. Make us worthy, Lord, to serve those people throughout the world who live and die in poverty and hunger. Give them through our hands, this day, their daily bread, and by our understanding love,give them peace and joy. - Author: Mother Teresa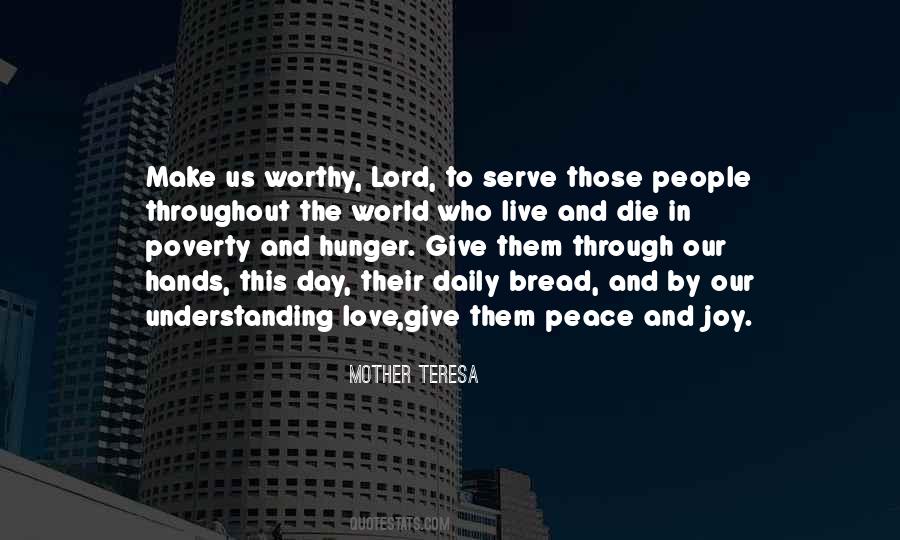 #3. Daily sitting is our bread and butter, the basic stuff of dharma. Without it we tend to be confused. - Author: Charlotte Joko Beck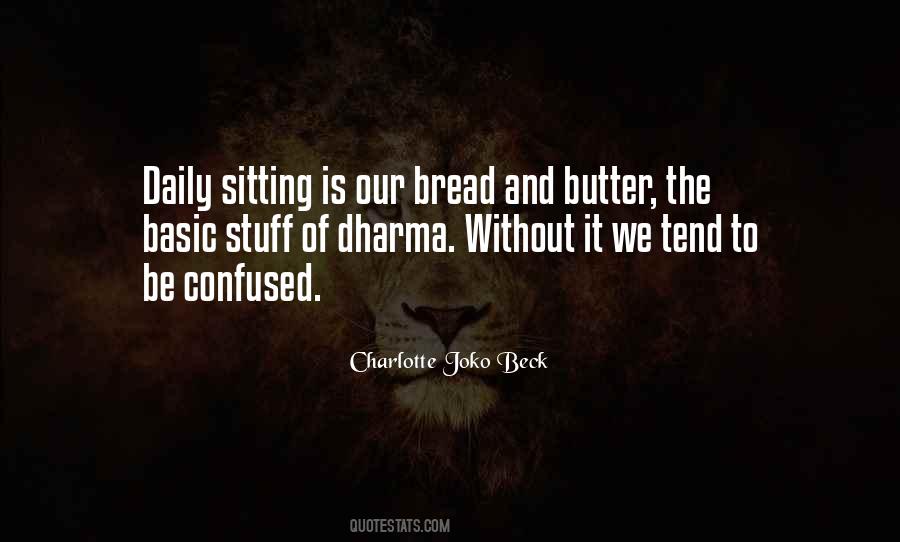 #4. Father, your Son taught us to pray, "Hallowed be thy name" before "Give us this day our daily bread." Help me pray not "You've got to do this, God!" but "Be glorified in my life." That is hard at first; then it is freedom itself. Amen. - Author: Timothy J. Keller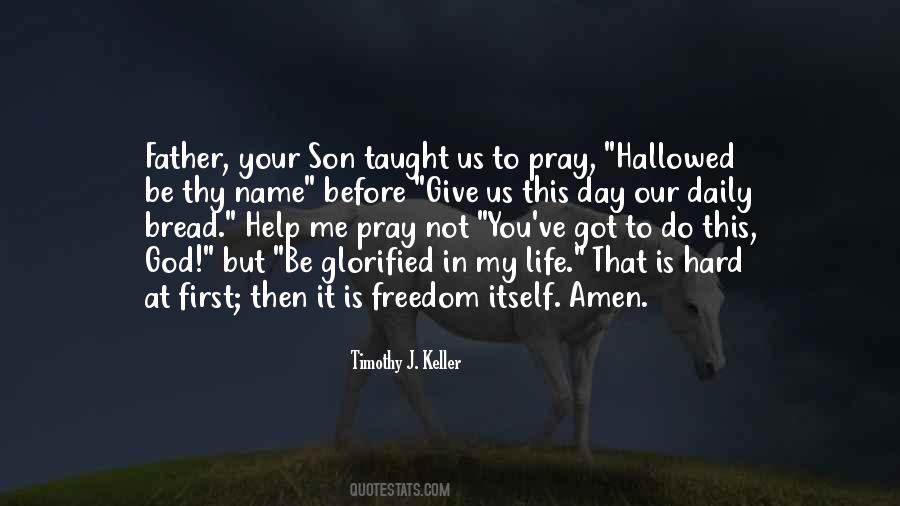 #5. Thank God for your daily bread.
God is all sufficient and great provider. - Author: Lailah Gifty Akita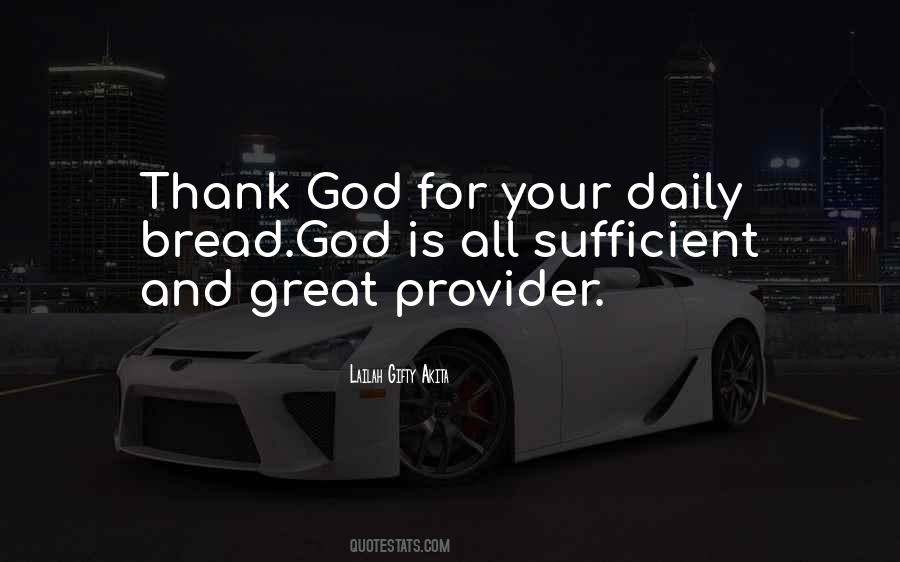 #6. This is now your daily bread. It will never be withheld from you. You may eat as much and as often as you like. There is no end to My love. - Author: Rick Joyner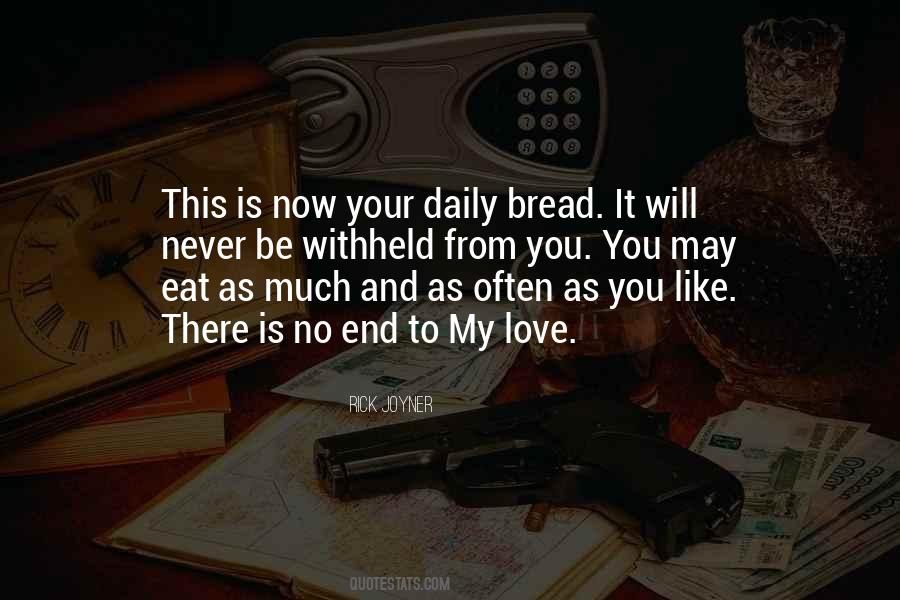 #7. Have your fun, my dear; but if you must earn your bread, try to make it sweet with cheerfulness, not bitter with the daily regret that it isn't cake. - Author: Louisa May Alcott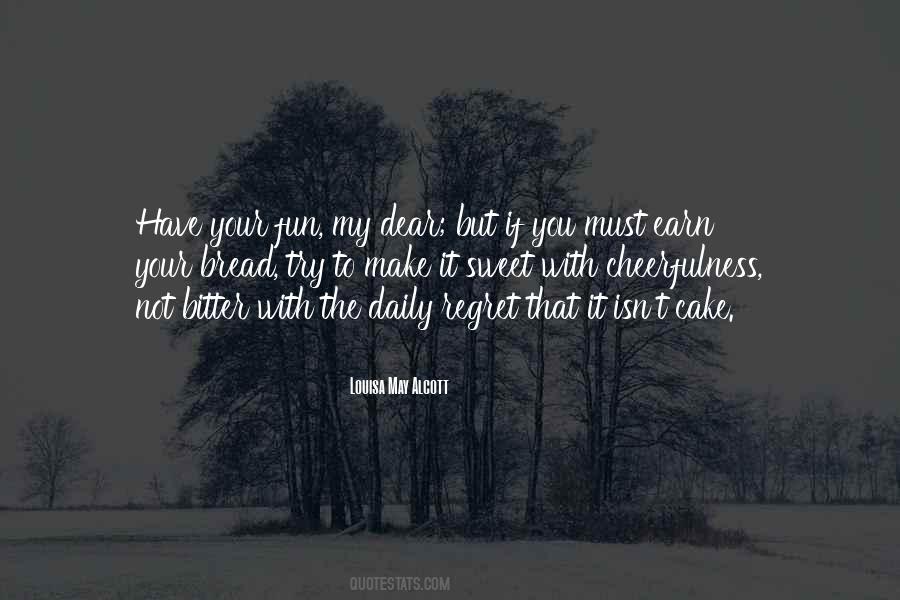 #8. compatriots needed to weave into the social fabric bakeries close to home or bread trucks that deliver; like a sort of societal gluten, sources of bread constitute networks of sociability that structure daily life. - Author: Steven Laurence Kaplan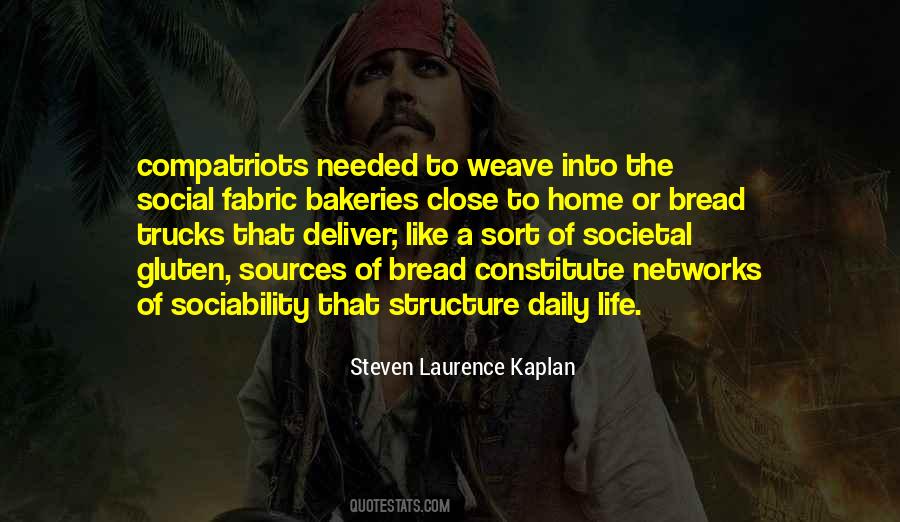 #9. God meant for the Bible to be bread for our daily use, not just cake for special occasions. - Author: Suzanne Woods Fisher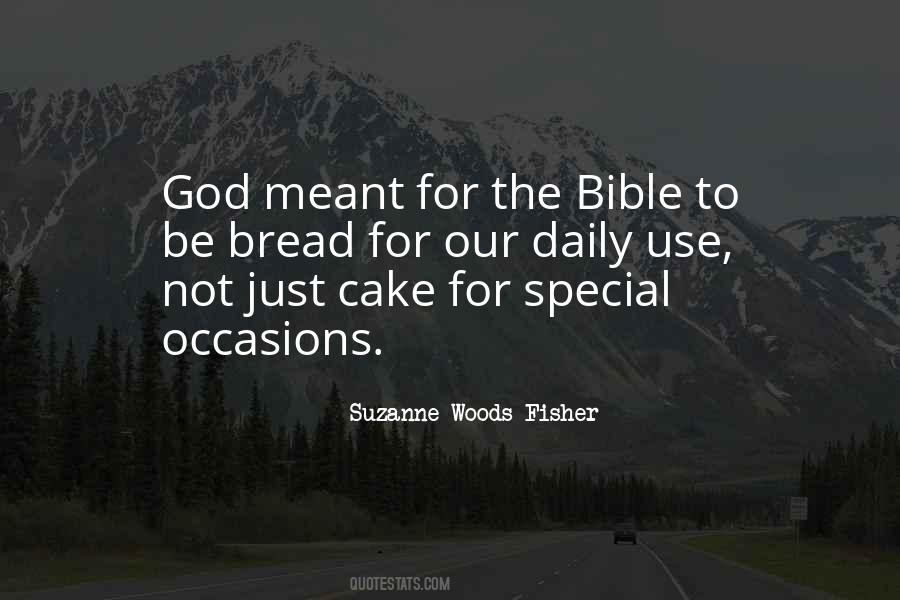 #10. To be obliged to beg our daily happiness from others bespeaks a more lamentable poverty than that of him who begs his daily bread. - Author: Charles Caleb Colton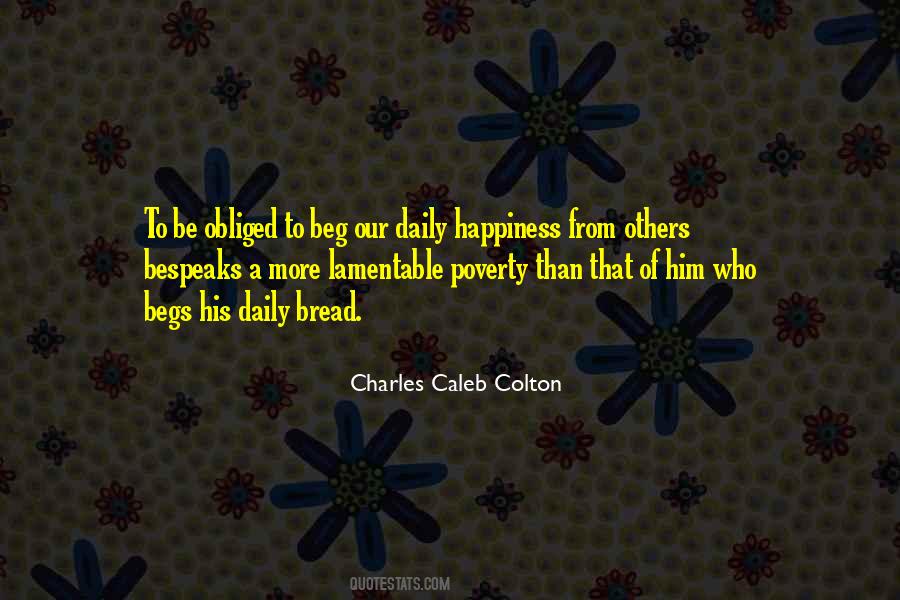 #11. I seemed to hold two lives - the life of thought, and that of reality; and, provided the former was nourished with a sufficiency of the strange necromantic joys of fancy, the privileges of the latter might remain limited to daily bread, hourly work, and a roof of shelter. - Author: Charlotte Bronte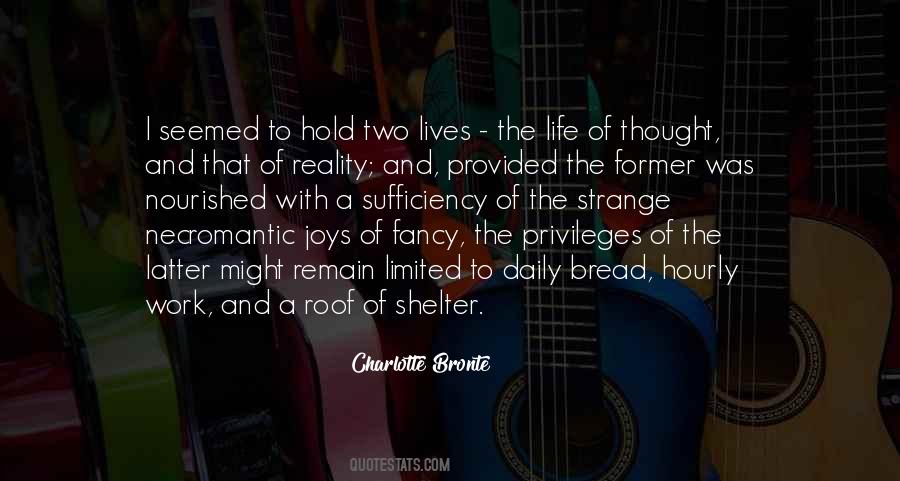 #12. The normal Christian life is a life of regular, daily answer to prayer. In the model prayer Jesus taught His disciples to pray daily for bread, and expect to get it, and to ask daily for forgiveness, for deliverance from the evil one, and for other needs, and daily to get the answers they sought. - Author: John R. Rice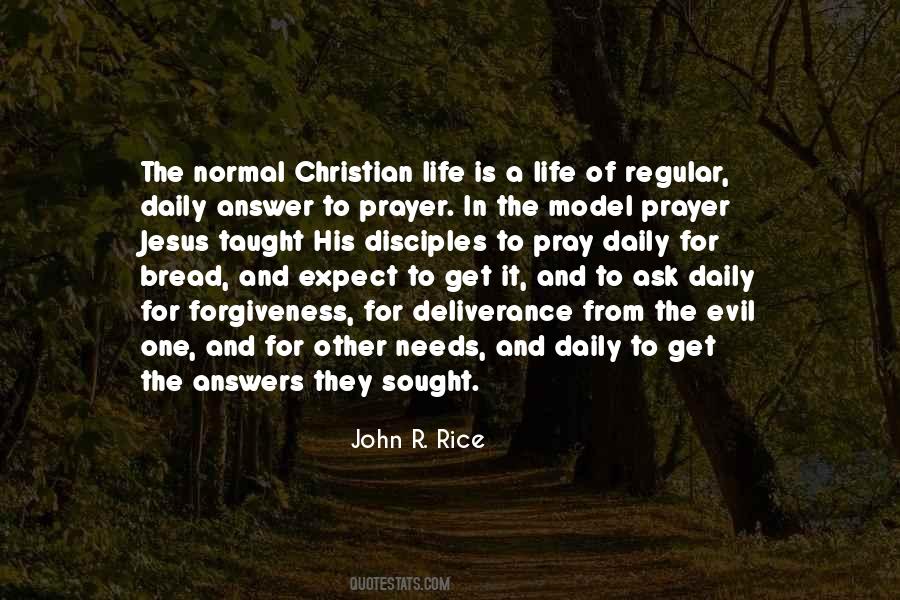 #13. Jesus can transform our routine into meaningful service for Him. - Author: Our Daily Bread Ministries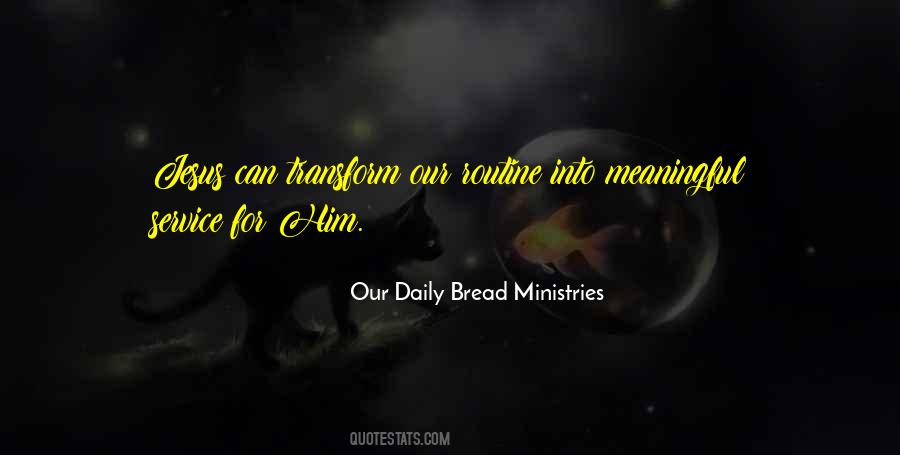 #14. Work is about a search for daily meaning as well as daily bread, for recognition as well as cash, for astonishment rather than torpor; in short, for a sort of life rather than a Monday through Friday sort of dying. - Author: Studs Terkel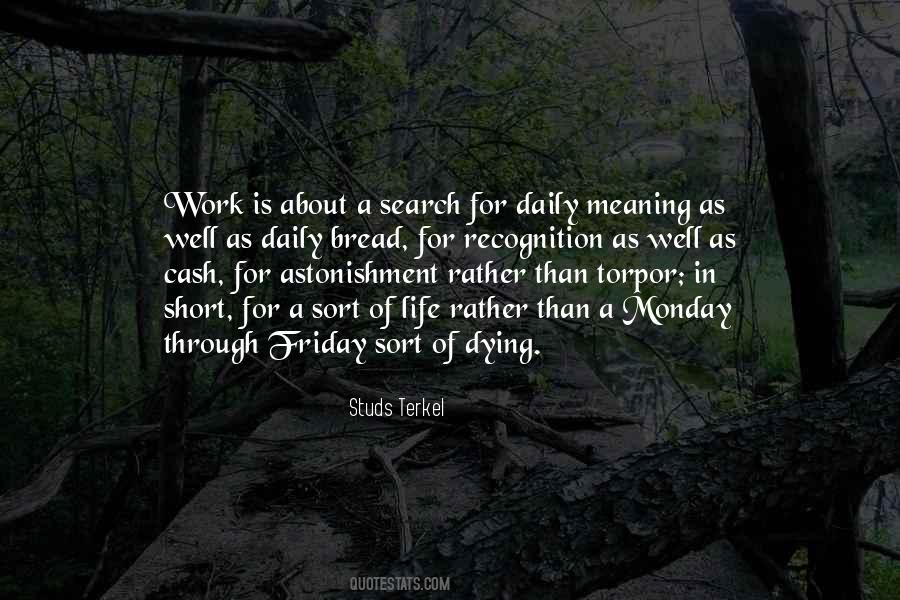 #15. Listen, I am someone who had chosen to earn their daily bread killing other people. I'm inclined to give people a bit of leeway when it comes to their actions and decisions. - Author: Jo Nesbo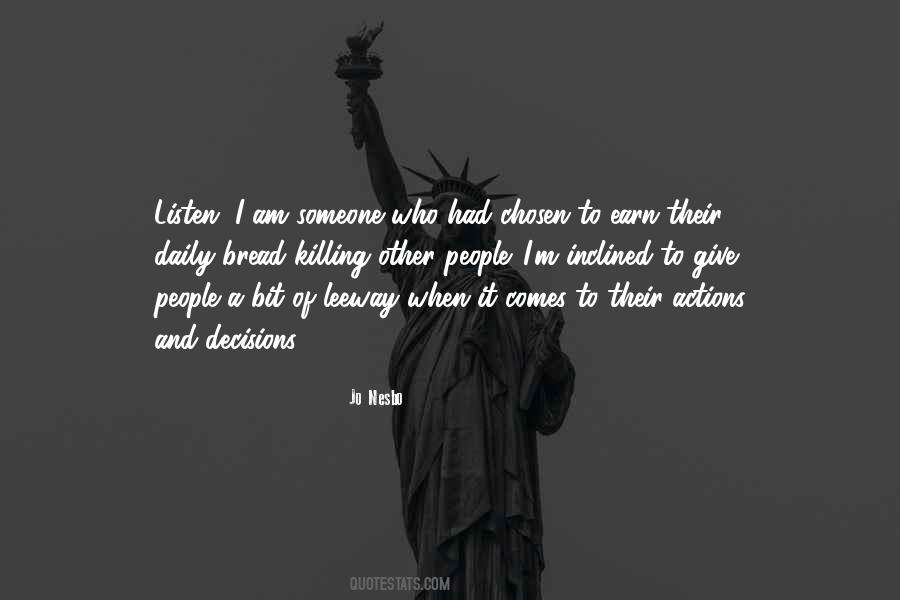 #16. A man must earn his daily bread by some means some-where, and if his bread fails to nourish his soul, at least his body will be nourished while his soul suffers. - Author: Jose Saramago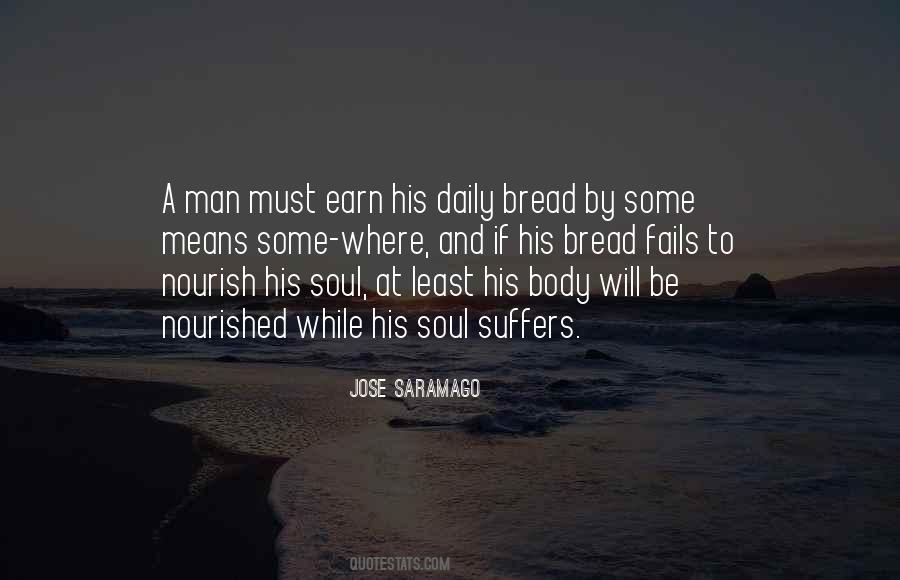 #17. Bad business should be done without guilt if it is a source of income. - Author: Michael Bassey Johnson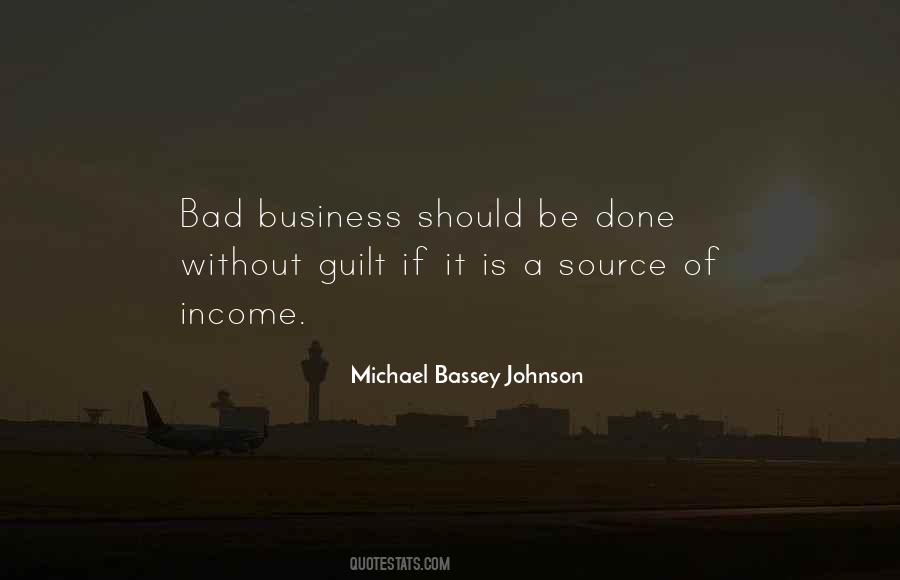 #18. What is such a believer, whose very life depends upon the daily bread of the living Word of God, supposed to do when God is silent? - Author: Mike Mason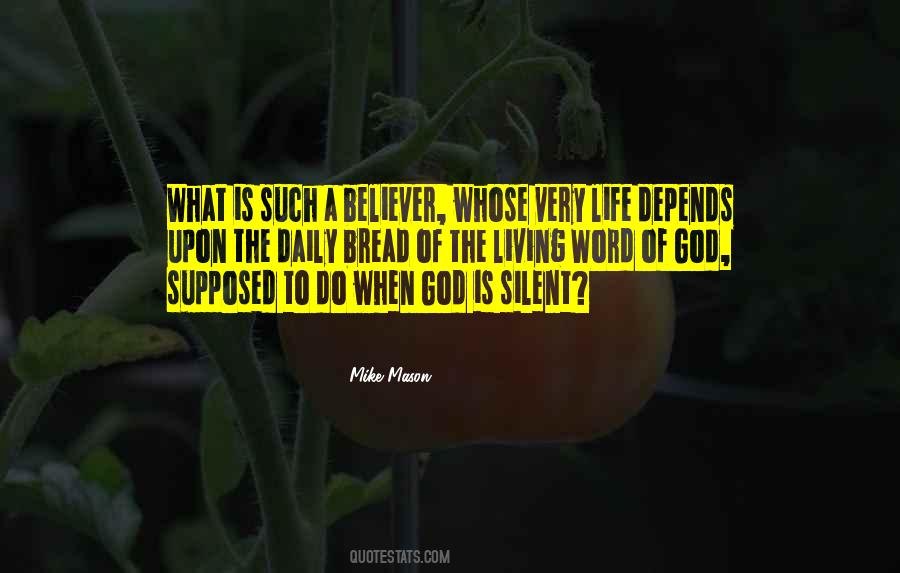 #19. This business of earning your daily bread is really sad and wearisome. People come up with the most pious lies about work. It's just another abominable form of idolatry, a dog licking the rod that beats it: work. - Author: Luther Blissett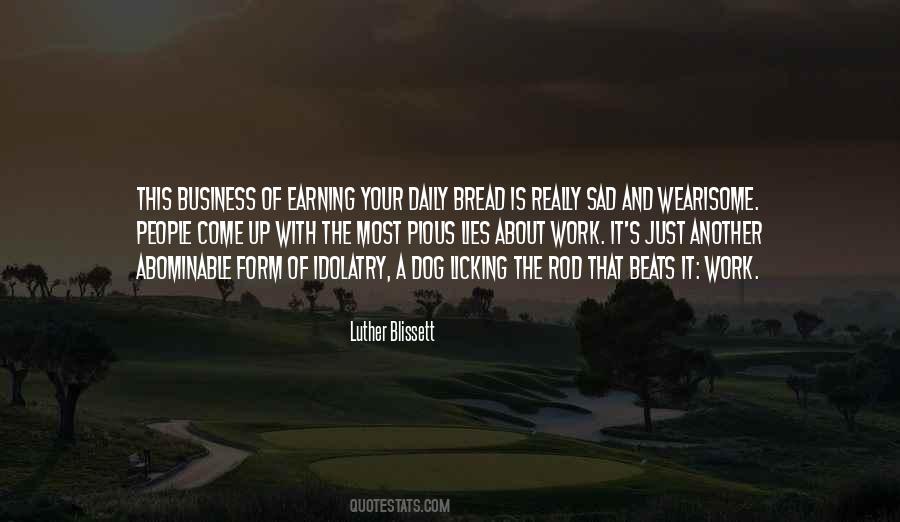 #20. The opportunities of America opened out to me the public schools. They carried me to the professional training of an American university. I began by working with my own hands for my daily bread. - Author: Herbert Hoover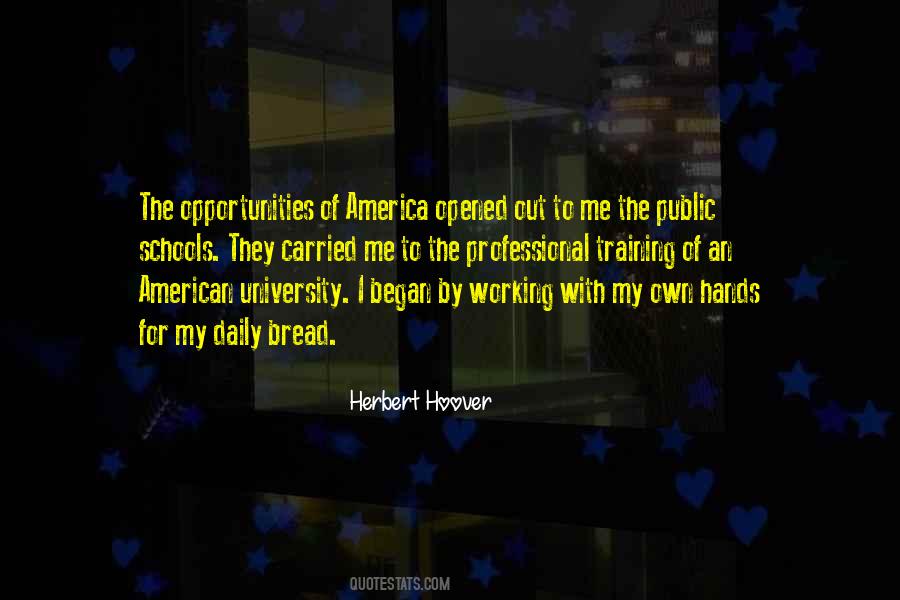 #21. Lord, You are the only lens that can correct the vision of a life. And if I don't hunger daily for the bread of Your Word, I'll develop sight deficiency. Make me Word reflective - that I may have the right perspective. - Author: Ann Voskamp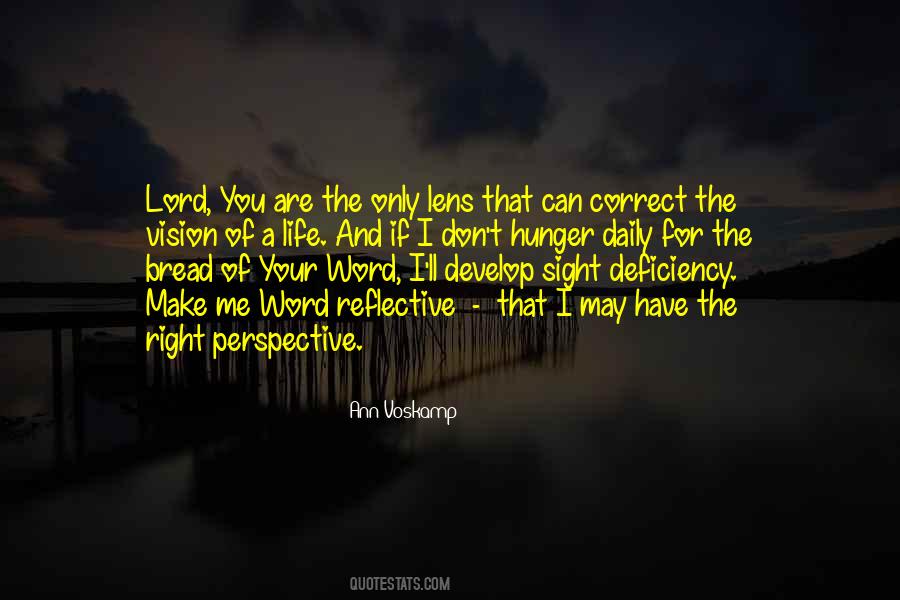 #22. If I can't get a permit to carry a gun, then I'll drag it along behind me. Do you need a permit for that too? - Author: Kalle Paatalo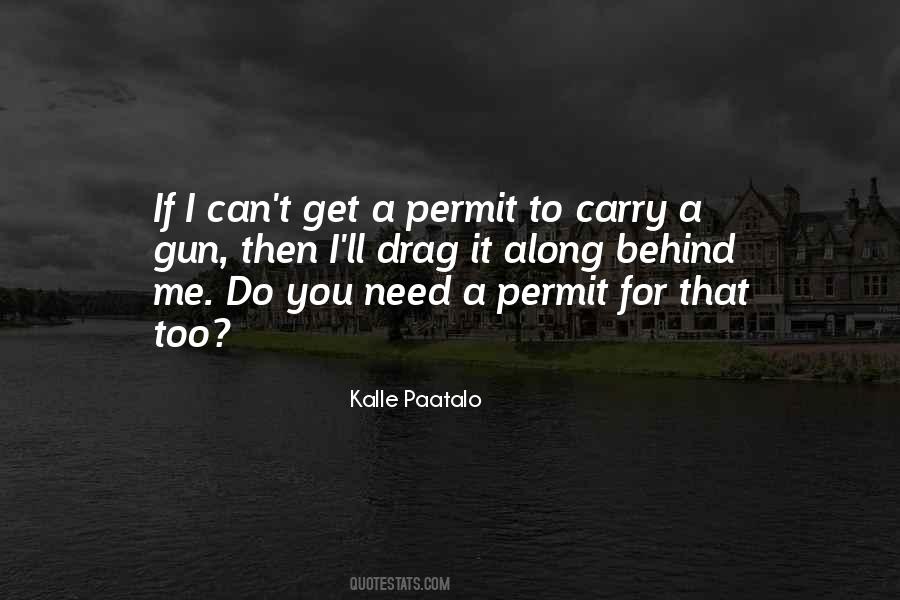 #23. While earning your daily bread, be sure you share a slice with those less fortunate. - Author: H. Jackson Brown Jr.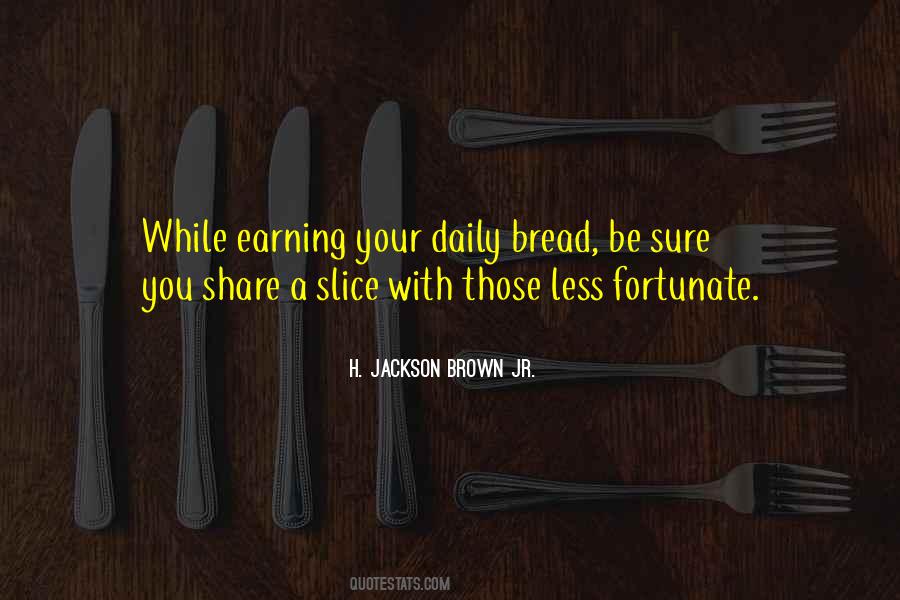 #24. Love is God's loaf; and this is that feeding for which we are taught to pray, "Give us this day our daily bread." - Author: Henry Ward Beecher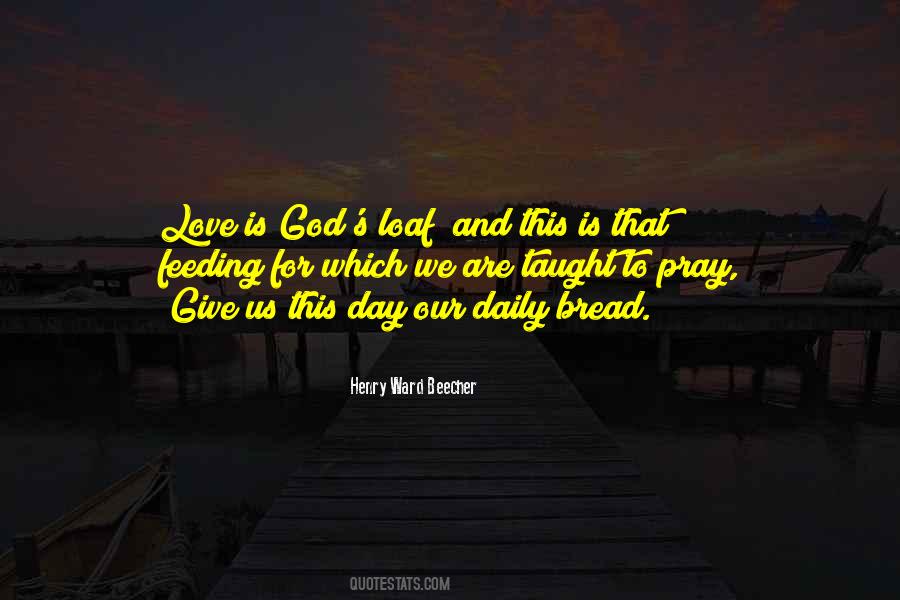 #25. Why ask for your daily bread when you own the bakery? - Author: Randy Alcorn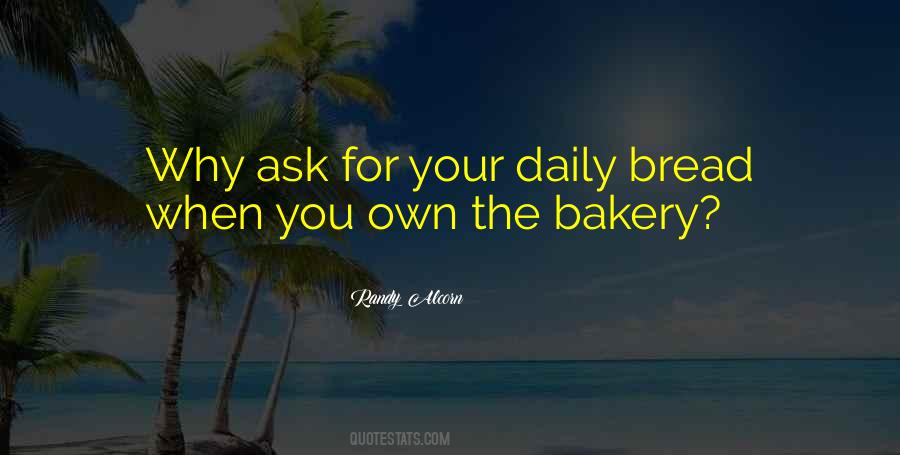 #26. The best things are nearest: breath in your nostrils, light in your eyes, flowers at your feet, duties at your hand, the path of God just before you. Then do not grasp at the stars, but do life's plain common work as it comes certain that daily duties and daily bread are the sweetest things of life. - Author: Robert Louis Stevenson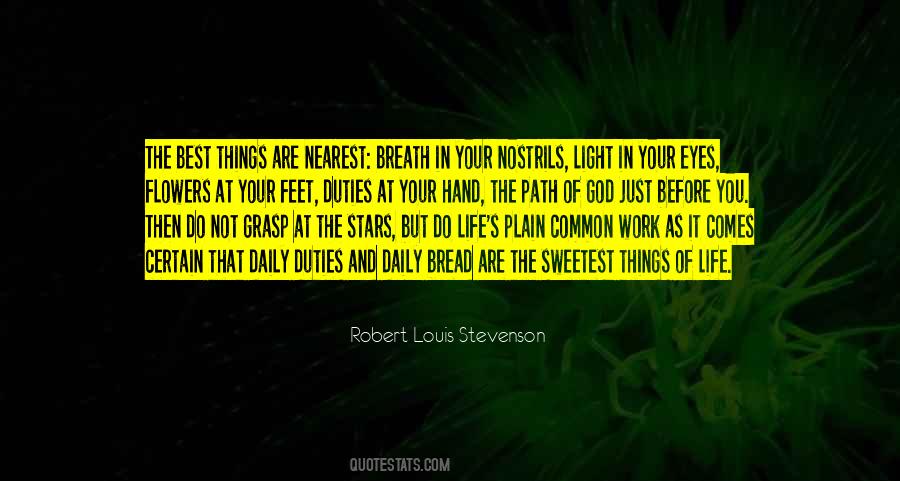 #27. Youth eats all the sugared fancy cakes and regards them as its daily bread. But there'll come a time when you'll start asking just for a crust. - Author: Ivan Turgenev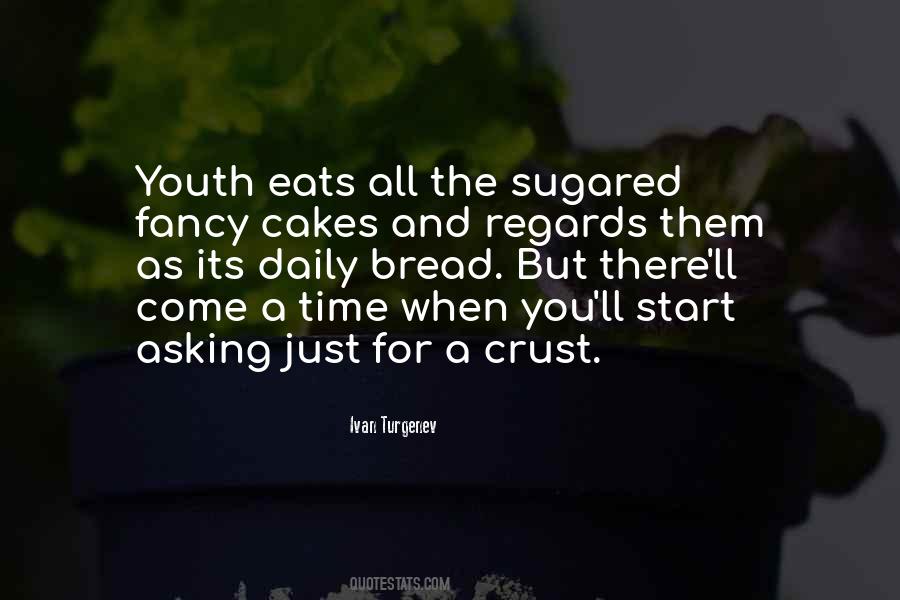 #28. Never go hungry while the daily bread of grace is on the table of mercy. - Author: Charles Haddon Spurgeon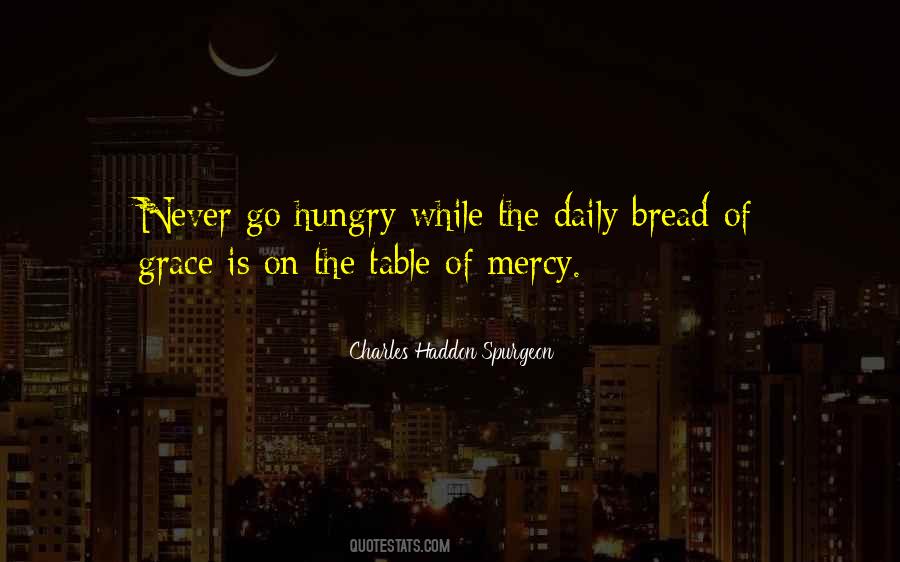 #29. Every day, to earn my daily bread I go to the market where lies are bought Hopefully I take up my place among the sellers. - Author: Bertolt Brecht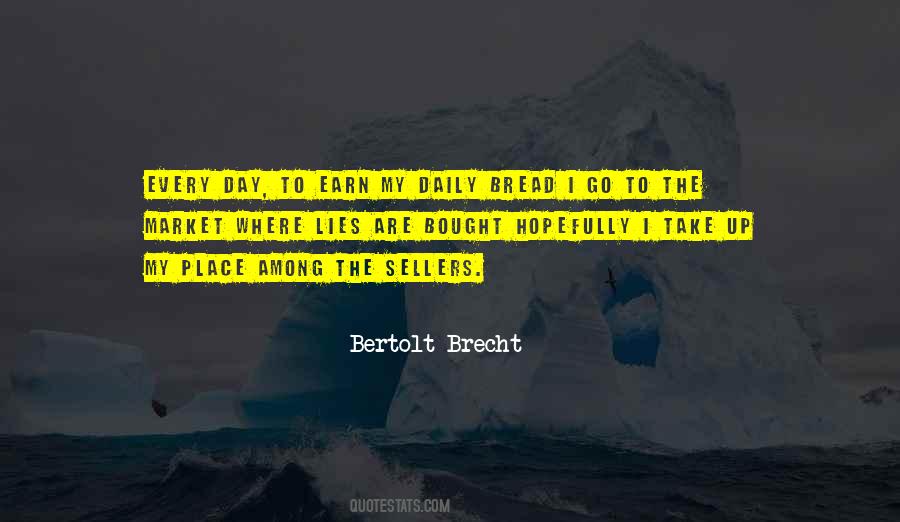 #30. It is not accidental that all phenomena of human life are dominated by the search for daily bread - the oldest link connecting all living things, man included, with the surrounding nature. - Author: Ivan Pavlov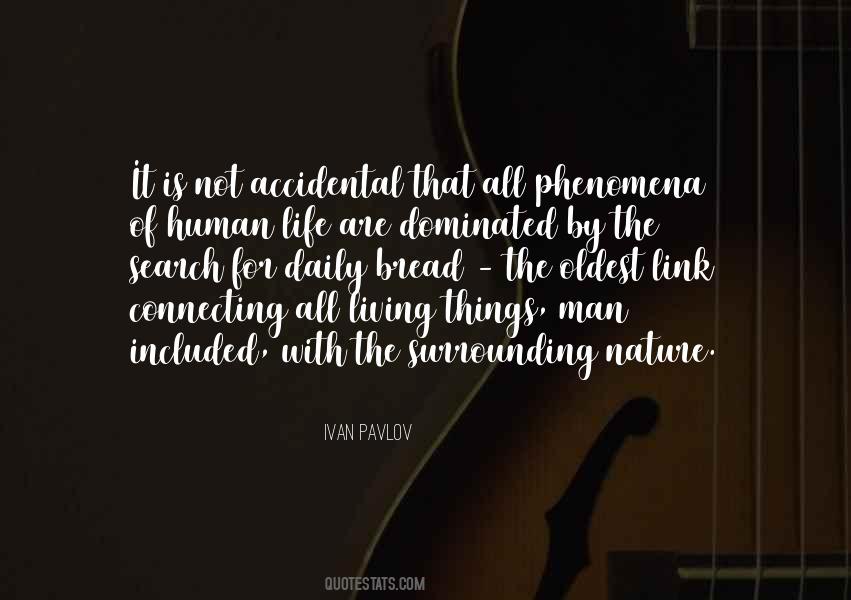 #31. God gives us the ingredients for our daily bread, but he expects us to do the baking! - Author: Chip Ingram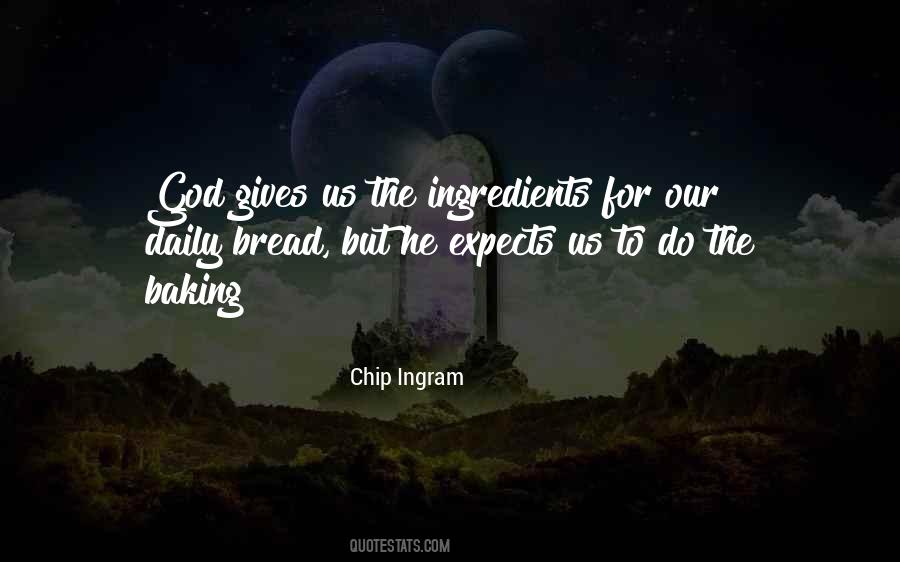 #32. The best poet is the man who delivers our daily bread: the local baker ... - Author: Pablo Neruda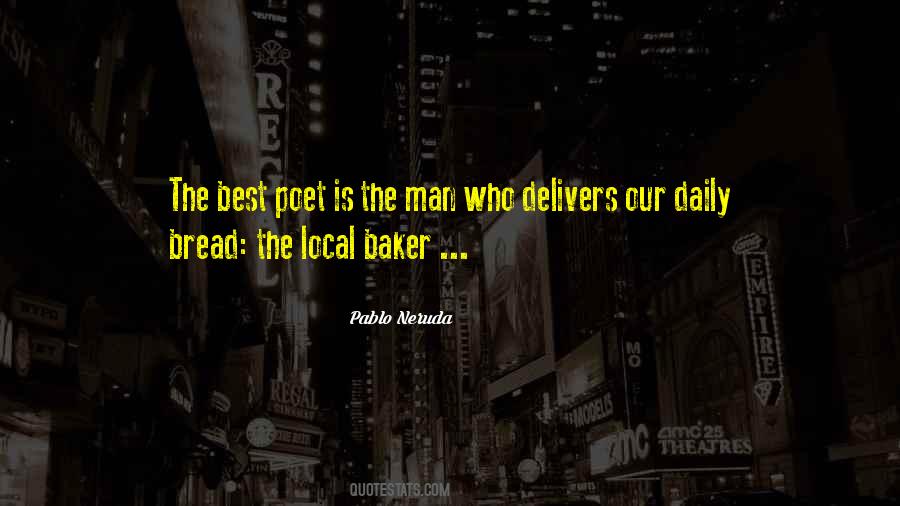 Famous Authors
Popular Topics