Not Intended Famous Quotes & Sayings
List of top 100 famous quotes and sayings about not intended to read and share with friends on your Facebook, Twitter, blogs.
Top 100 Not Intended Quotes
#1. You know those moments, whether you're in them or not, you feel something more than what you intended to feel, what you wanted to feel. - Author: Shey Stahl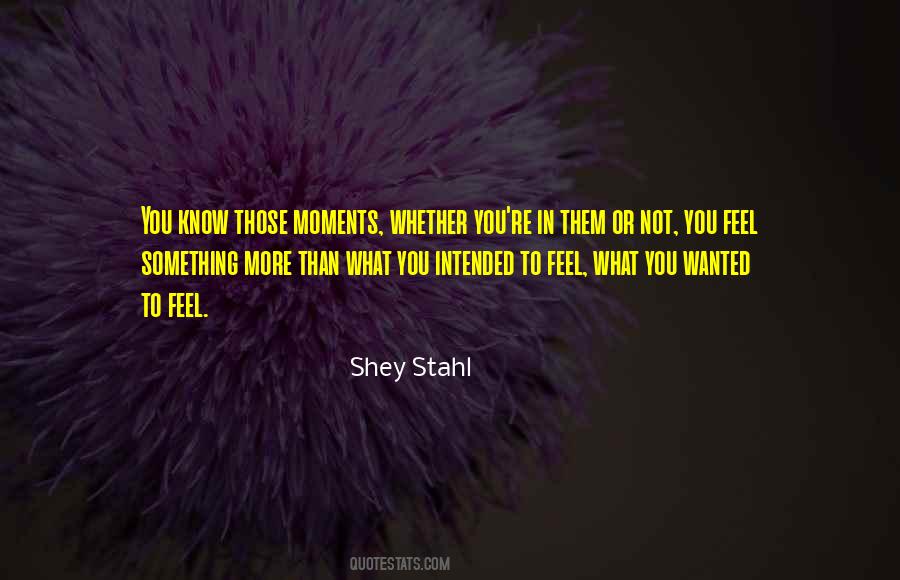 #2. Educating the masses was intended only to improve the relationship between the top and the bottom of society. Not for changing the nature of the relationship. - Author: John Ralston Saul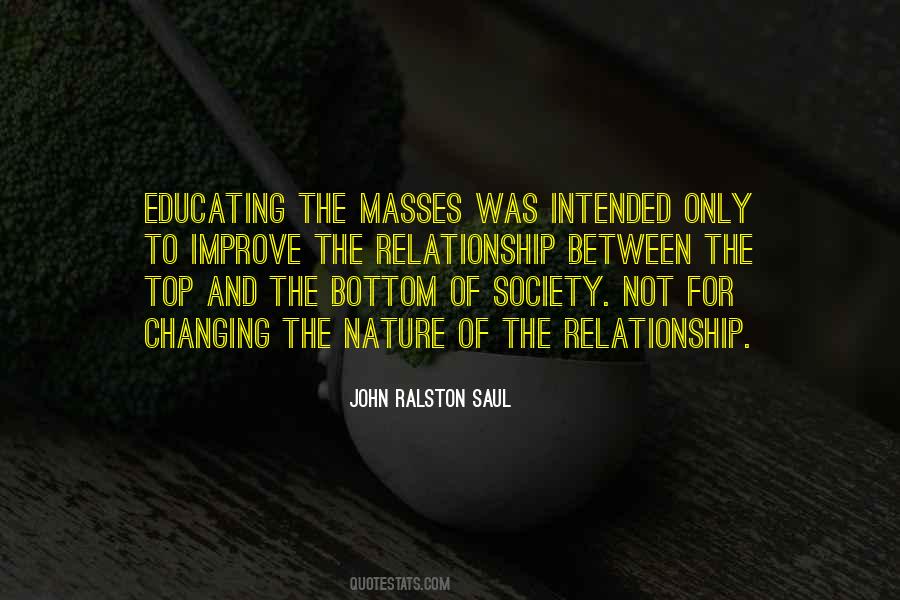 #3. Bear one another's burdens, and so fulfill the law of Christ. Ladies and gentlemen, this is what Christianity is all about. God never intended for us to walk this world alone, and Christ did not die for us to keep His love all to ourselves. - Author: Jen Stephens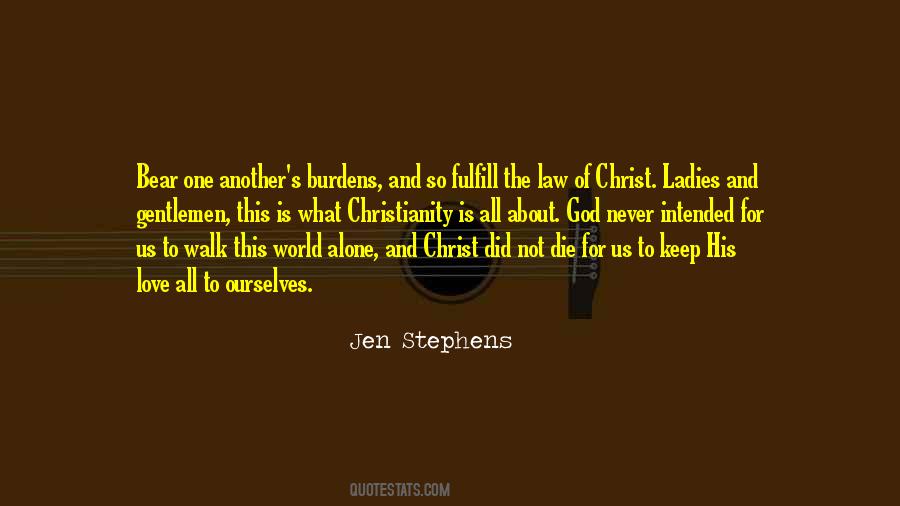 #4. The Grimm collections were never intended for children. Not because kids were excluded, but because the division we make today of children's literature didn't exist then. The idea of protecting children from tales with violence didn't occur until the earlier part of the 19th century. - Author: Jack Zipes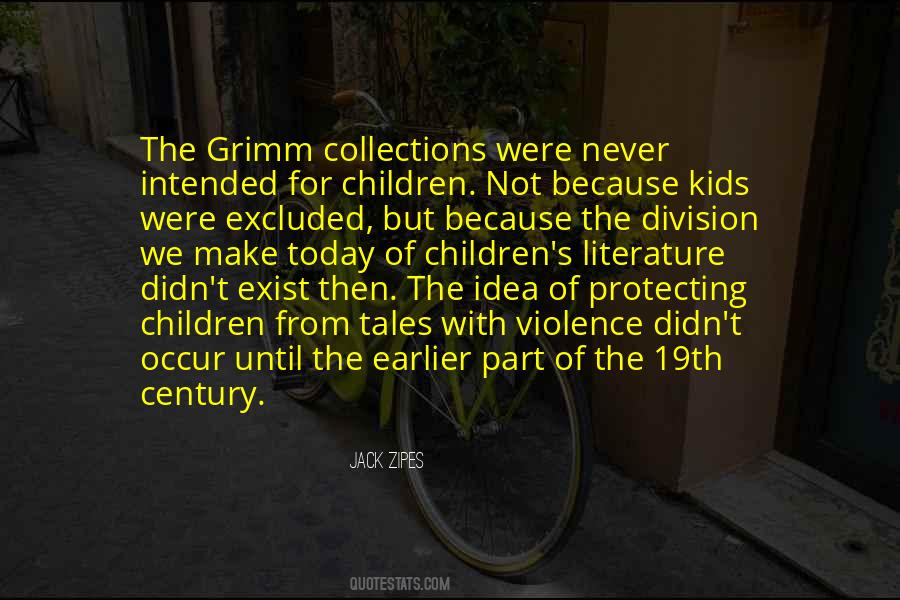 #5. The greatest thing in family life is to take a hint when a hint is intended-and not to take a hint when a hint isn't intended. - Author: Robert Frost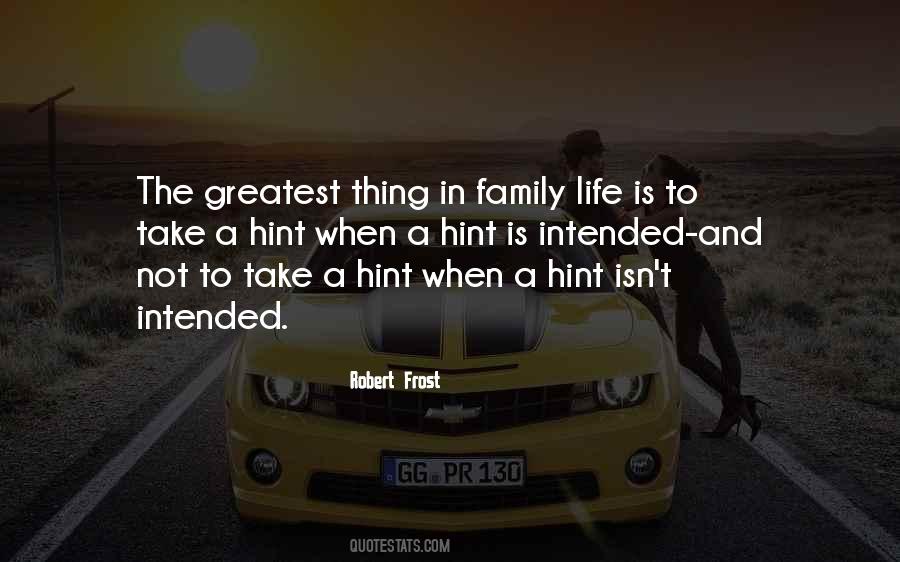 #6. I do not feel obliged to believe that the same God who has endowed us with sense, reason, and intellect has intended us to forgo their use. - Author: Galileo Galilei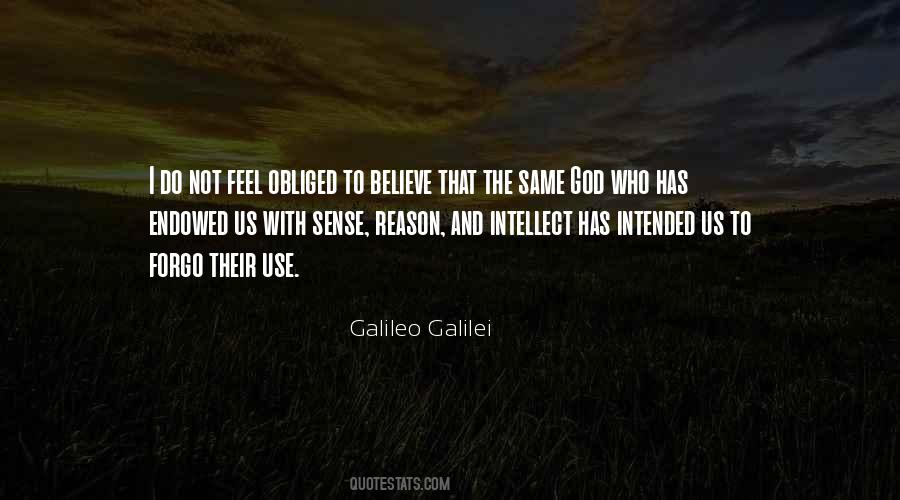 #7. As this world was not intended to be a state of any great satisfaction or high enjoyment, so neither was it intended to be a mere scene of unhappiness and sorrow. - Author: Joseph Butler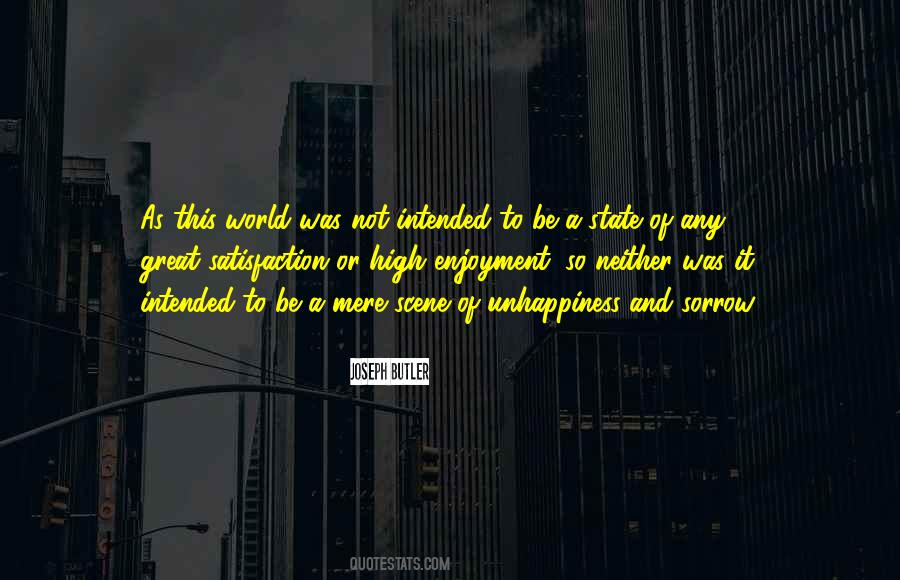 #8. So when you say who does Christ die for? He died for the church, okay. I don't think God's death on the cross through Christ was a failure, if you are saying that. I do not believe that anybody he intended to die for is failing in that area. - Author: Rick Warren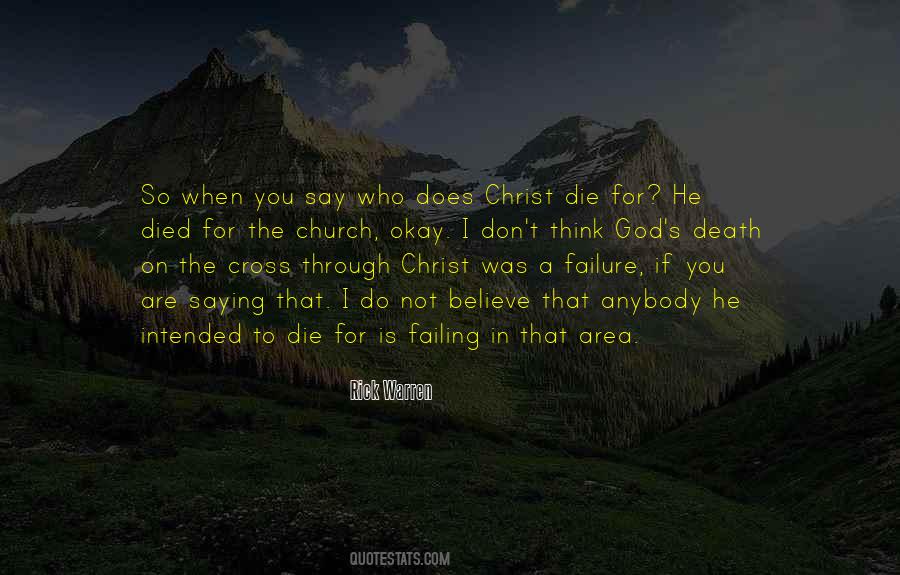 #9. Every artist learns through imitation, but I rather doubt the aim of these things is artistic development. I assume they're either homages or satiric riffs, and are not intended to be taken too seriously as works in their own right. Otherwise I should be talking to a copyright lawyer. - Author: Bill Watterson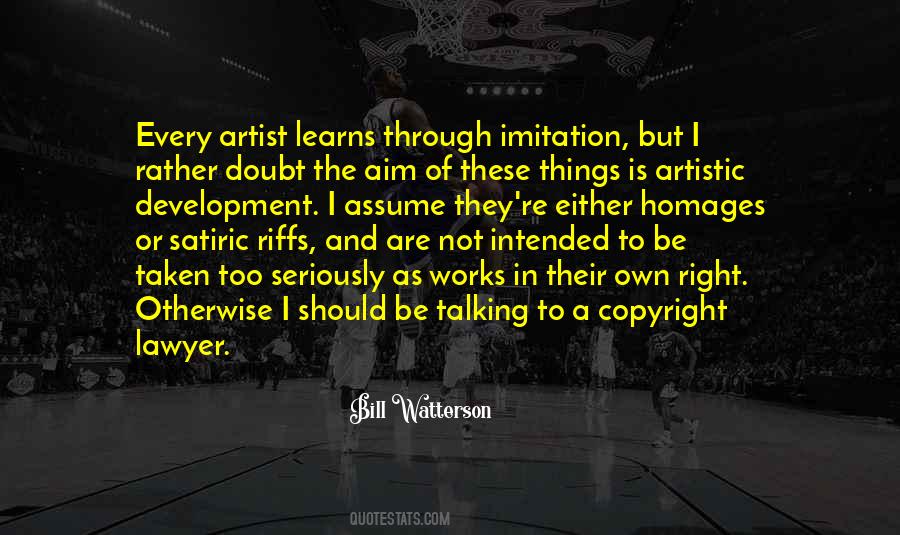 #10. I feel that the Second Amendment is the right to keep and bear arms for our citizenry. This not for someone who's in the military. This is not for law enforcement. This is for us. And, in fact, when you read that Constitution and the Founding Fathers, they intended this to stop tyranny. - Author: Sharron Angle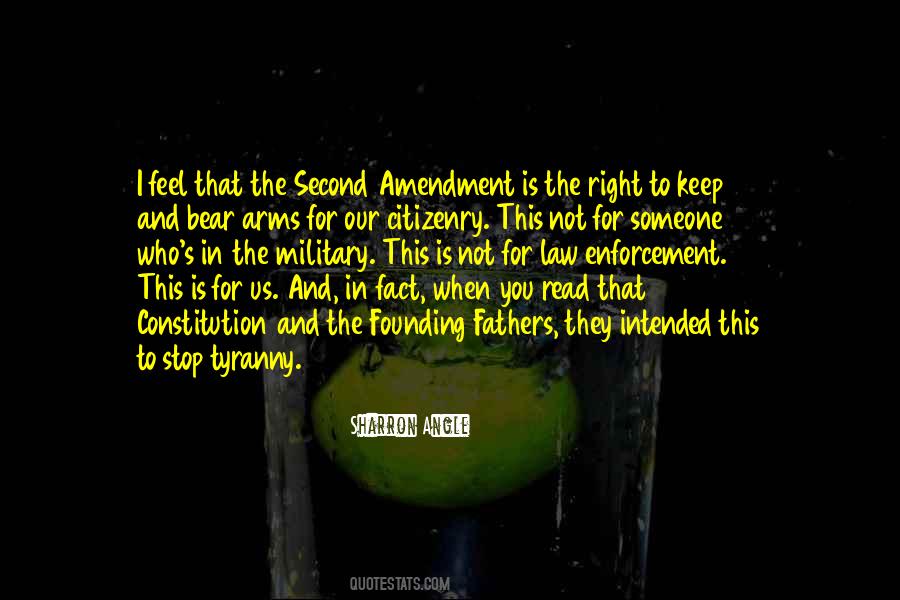 #11. Since the end of human action, as distinct from the end products of fabrication, can never be reliably predicted, the means used to achieve political goals are more often than not of greater relevance to the future world than the intended goals. - Author: Hannah Arendt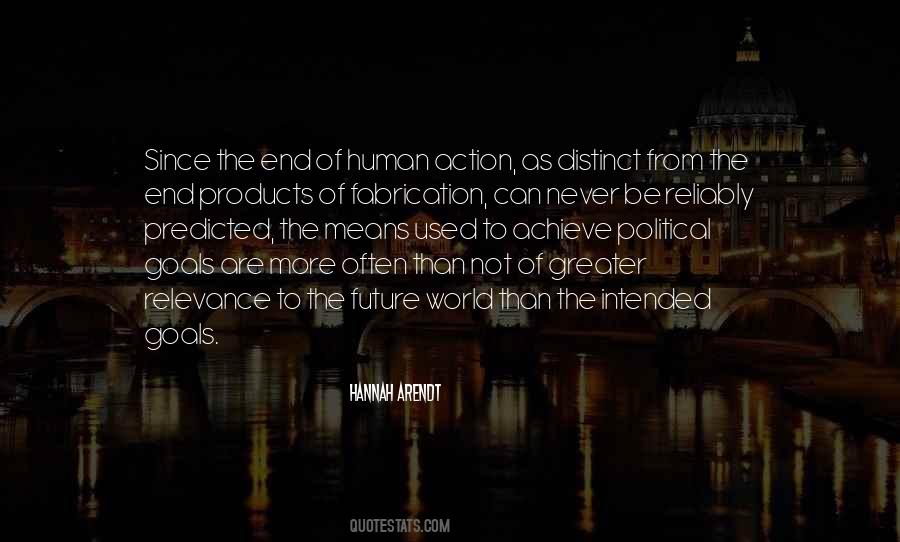 #12. The simple fact is we do not live in a democracy. Certainly not the kind our Founding Fathers intended. We live in a corporate dictatorship represented by, and beholden to, no single human being you can reason with or hold responsible for anything. - Author: Steven Van Zandt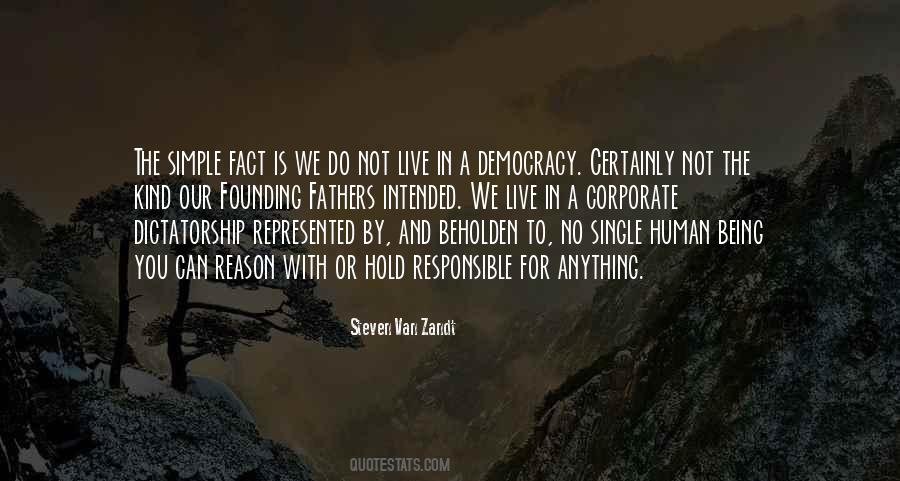 #13. My host at Richmond, yesterday morning, could not sufficiently express his surprise that I intended to venture to walk as far as Oxford, and still farther. He however was so kind as to send his son, a clever little boy, to show me the road leading to Windsor. - Author: Karl Philipp Moritz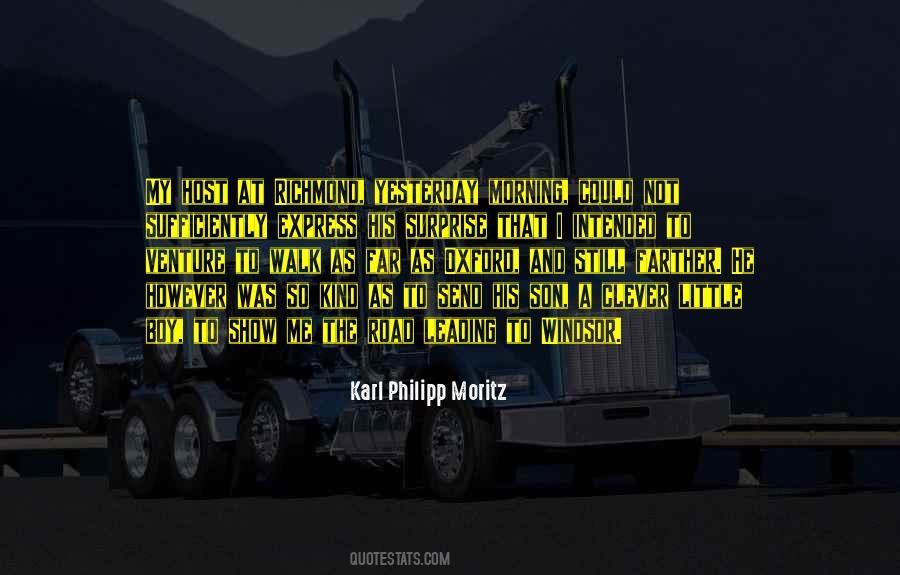 #14. Men were not intended to work with the accuracy of tools, to be precise and perfect in all their actions. - Author: John Ruskin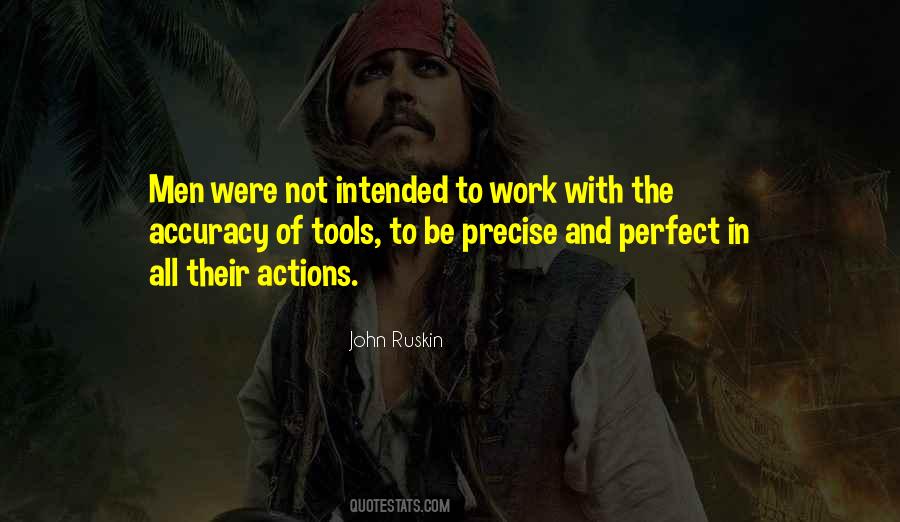 #15. If you should choose to look at those files, you will have to live with the consequences of your choices while, at the same time, being mindful that these choices will not only effect you, but will also infect, sorry, I intended to say effect, our entire family. - Author: Donna K. Childree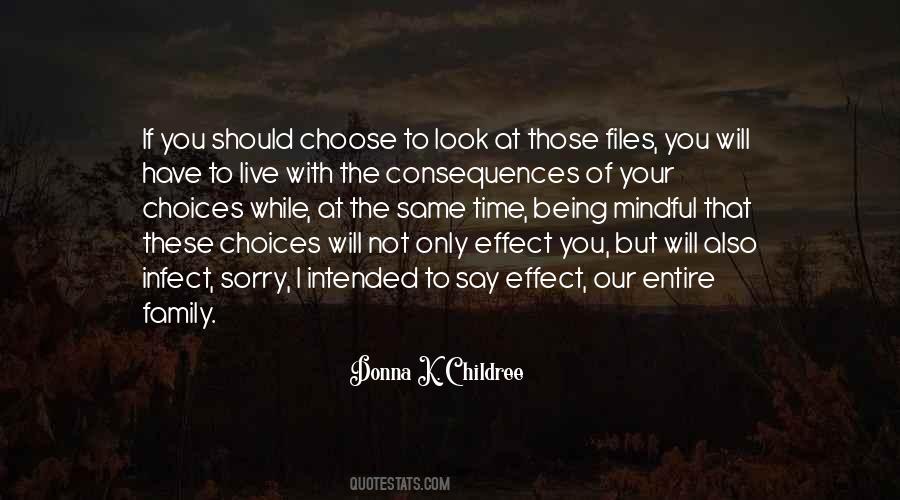 #16. The First Amendment was not intended to withdraw the Christian religion as a whole from the protection of Congress. - Author: Joseph Story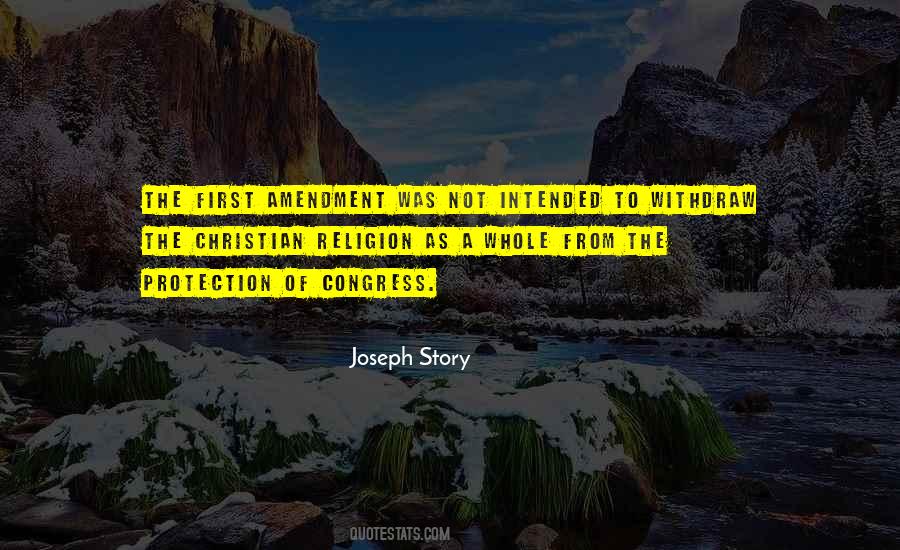 #17. Regulated" rights are not rights. They are niceties and platitudes intended to keep the populace thinking their individual autonomy is respected by their government. - Author: A.E. Samaan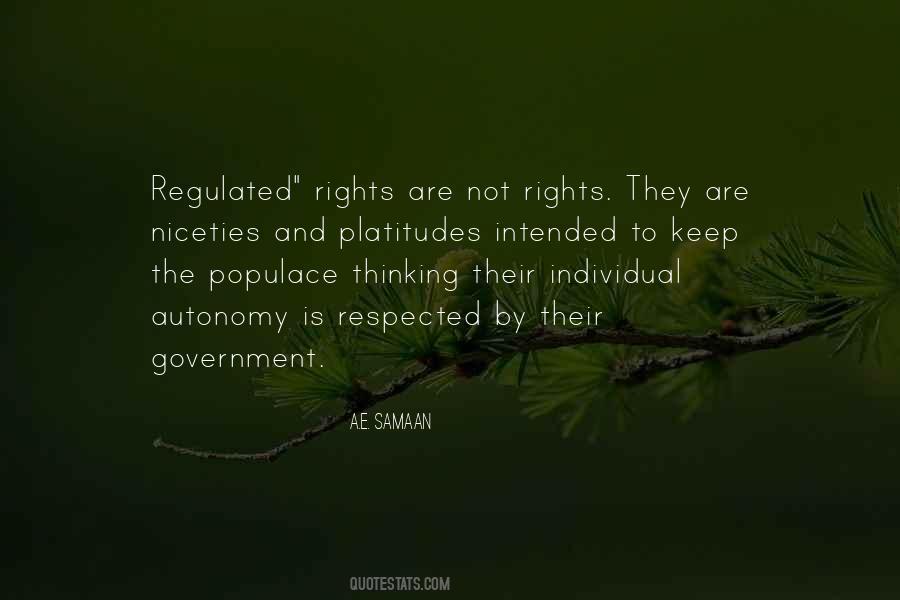 #18. Differences are not intended to separate, to alienate. We are different precisely in order to realize our need of one another. - Author: Desmond Tutu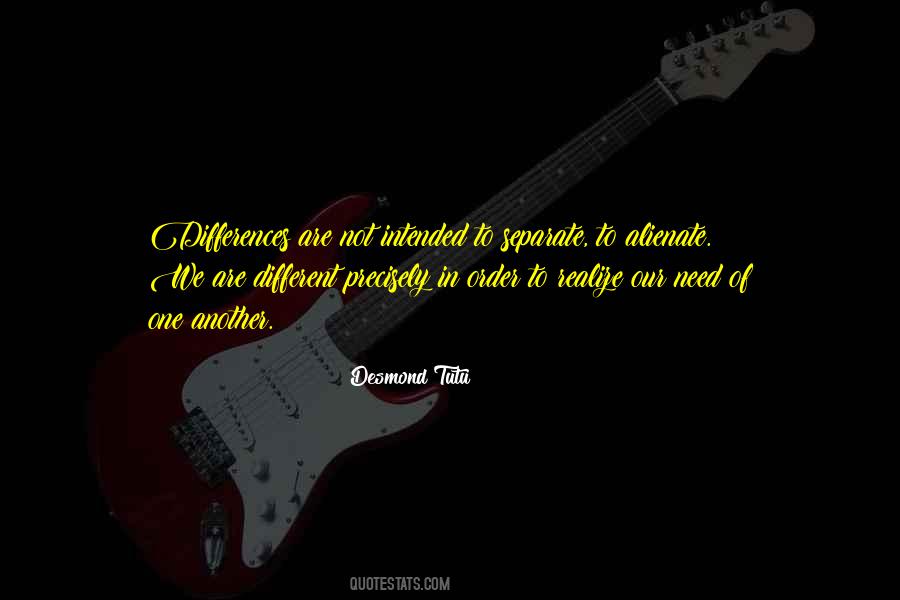 #19. For a long time, I thought I was ugly and disfigured. This made me shy and timid, and I often reacted to insults that were not intended. - Author: Alice Walker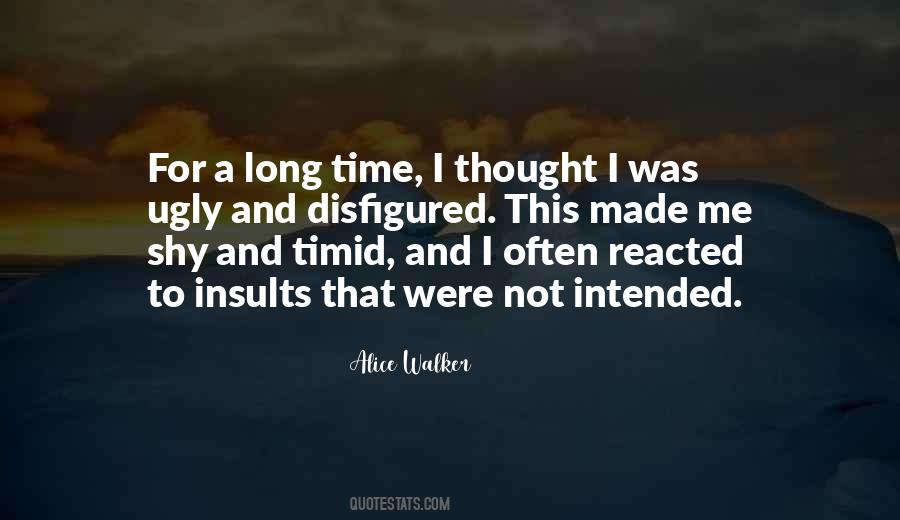 #20. This was why he couldn't let Richard know it was the chimes themselves that were loose. Richard would not have accepted what Zedd intended, what Zedd knew he must do. - Author: Terry Goodkind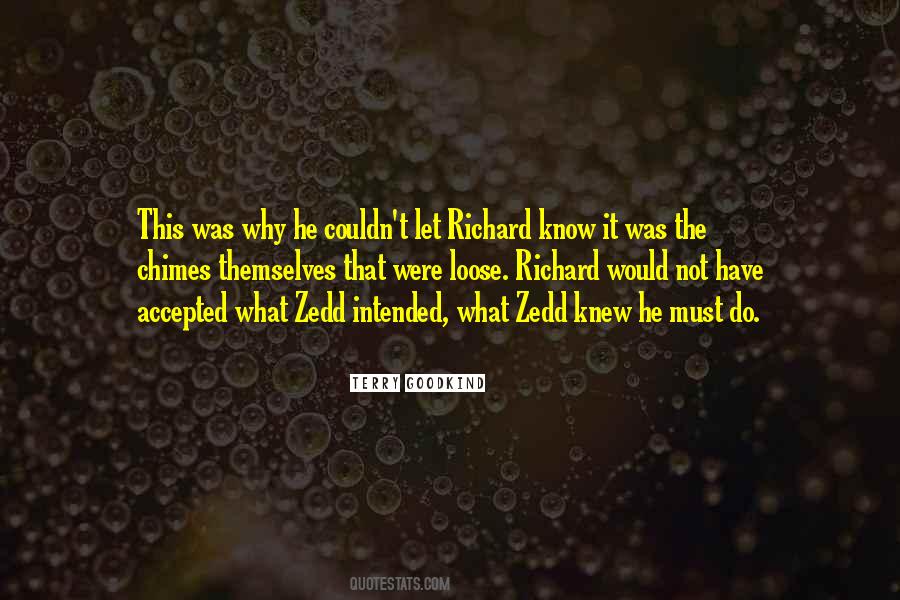 #21. All of this is because our conscious mind is intended as a focusing tool, not a storage place. When we seek to keep all the things we have to do in our head, they constantly pull at our attention and become a large source of our stress. - Author: Matt Perman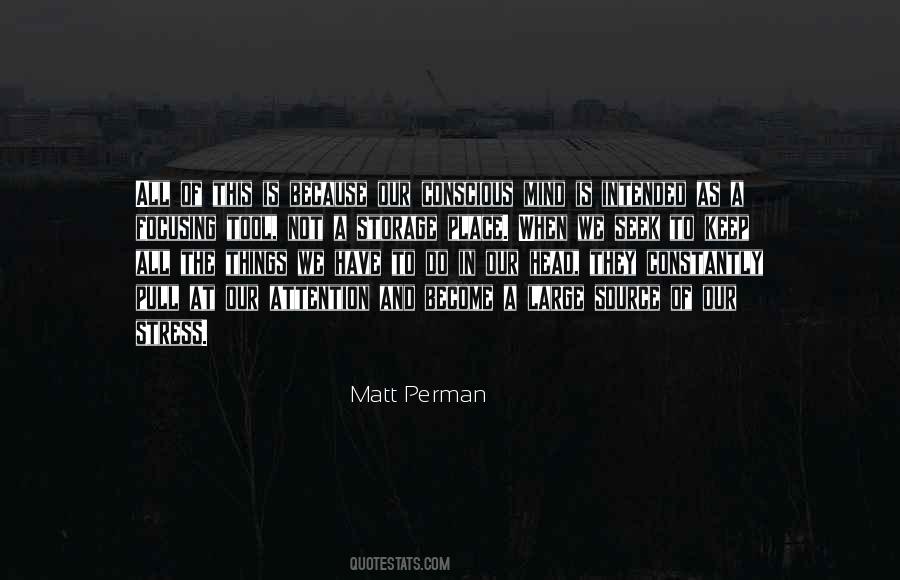 #22. Freedom is the natural condition of the human race, in which the Almighty intended men to live. Those who fight the purpose of the Almighty will not succeed. They always have been, they always will be beaten. - Author: Abraham Lincoln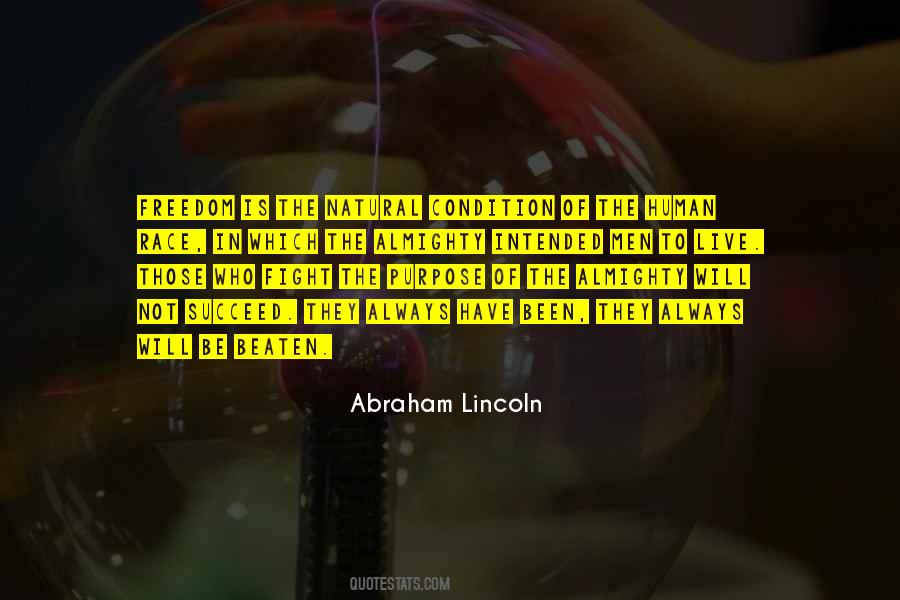 #23. Carelessness is not fatal to journalism, nor are cliches, for the eye rests lightly on them. But what is intended to be read once can seldom be read more than once; a journalist has to accept the fact that his work, by its very todayness, is excluded from any share in tomorrow. - Author: Cyril Connolly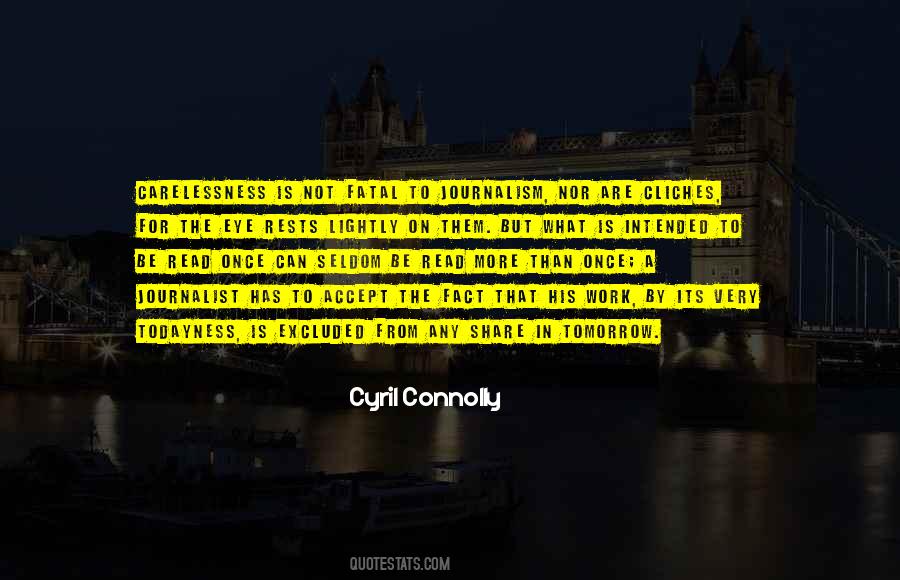 #24. Christianity is an intimate, growing relationship with the person of Jesus Christ. It is not a set of doctrines to believe, habits to practice, or sins to avoid. Every activity God commands is intended to enhance His love relationship with His people. - Author: Henry T. Blackaby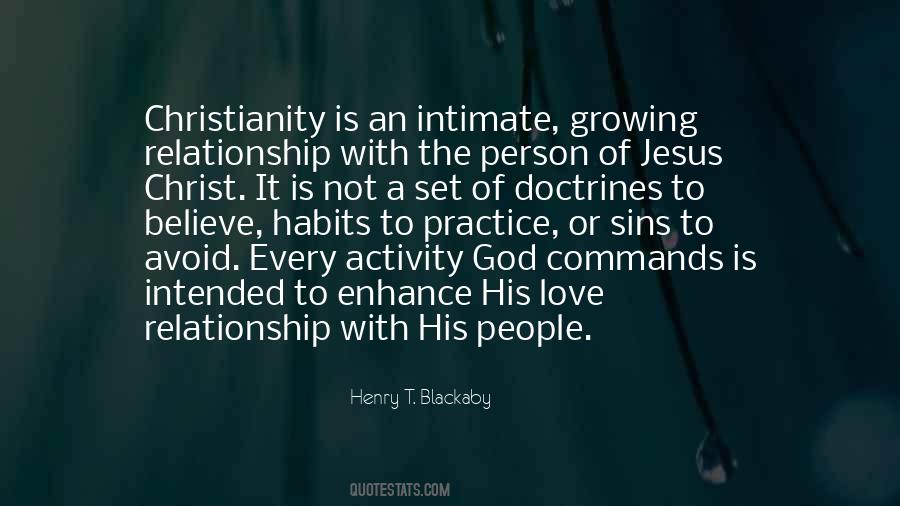 #25. Priests are not men of the world; it is not intended that they should be; and a University training is the one best adapted to prevent their becoming so. - Author: Samuel Butler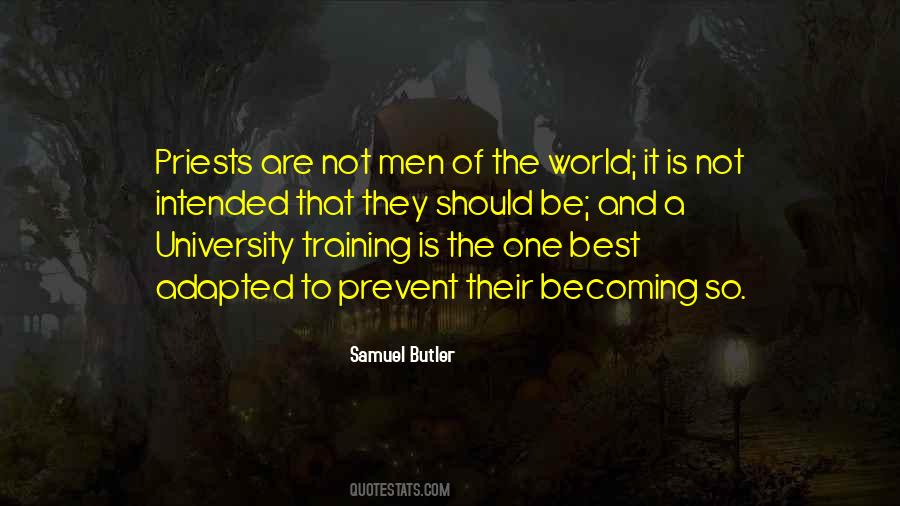 #26. Eliot had only one pair of shoes, black ones. They had a crackle finish as a result of an experiment. Eliot once tried to polish them with Johnson's Glo-Coat, which was a floorwax, not intended for shoes. - Author: Kurt Vonnegut Jr.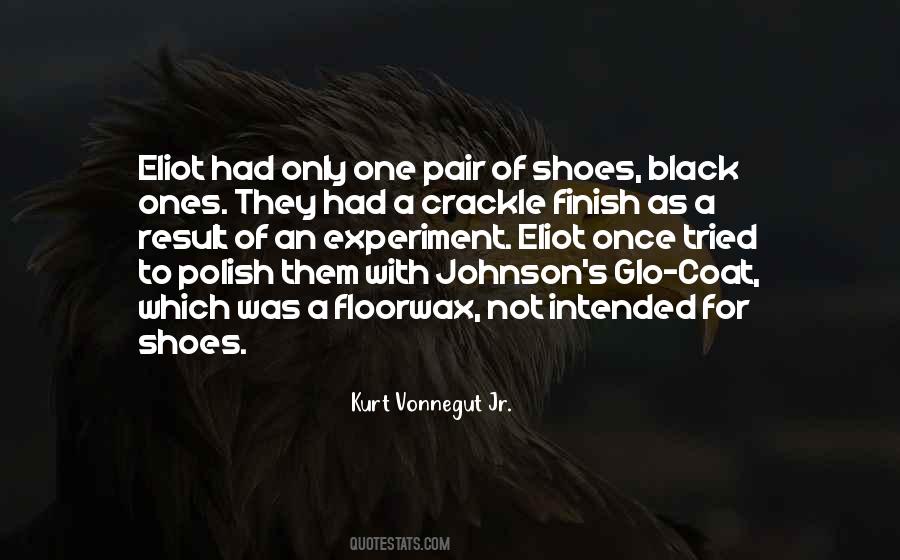 #27. You were intended not only to work, but to rest, laugh, play, and have proper leisure and enjoyment. To develop an all-around personality you must have interest outside of your regular vocation that will serve to balance your business responsibilities. - Author: Grenville Kleiser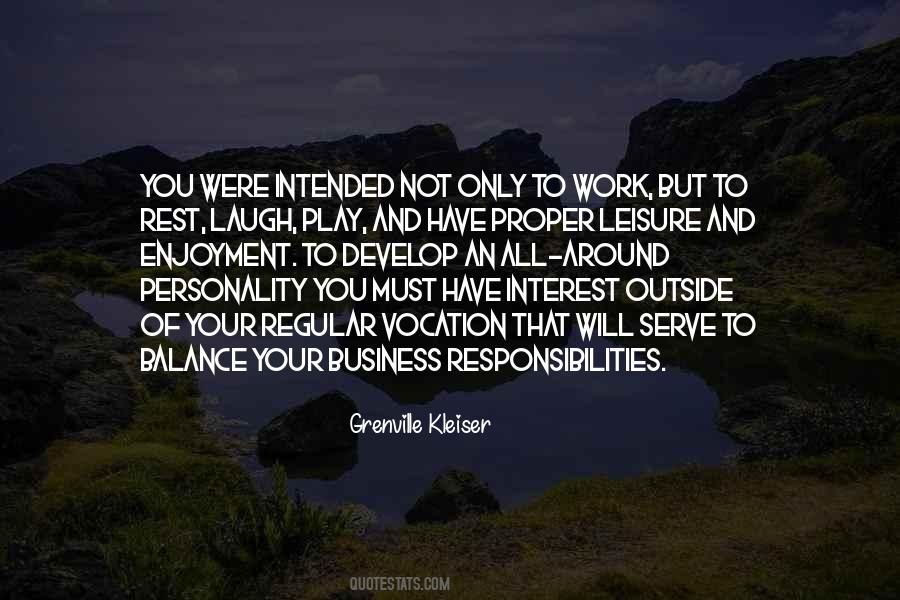 #28. Charles Beard warned us that governments-inc luding the government of the United States-are not neutral, that they represent the dominant economic interests, and that their Constitutions are intended to serve these interests. - Author: Howard Zinn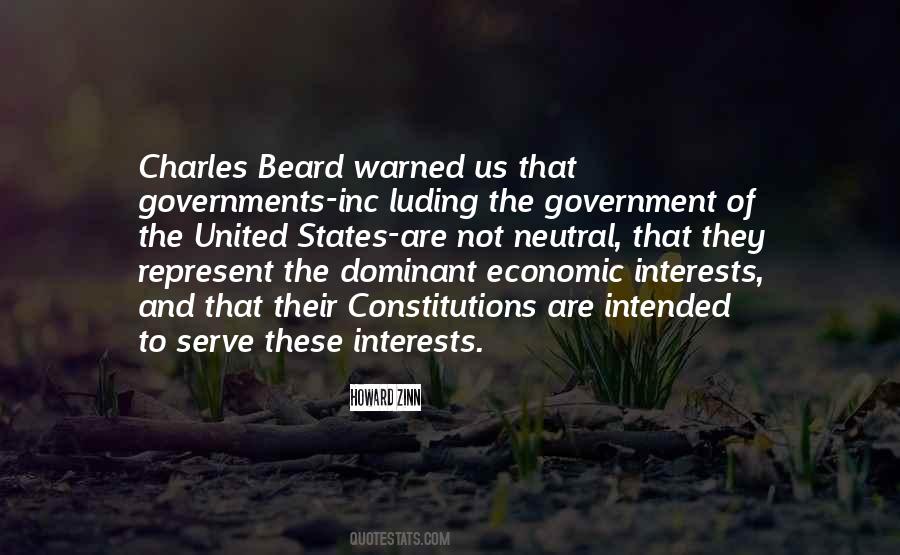 #29. The arrow will not always find the mark intended. - Author: Horace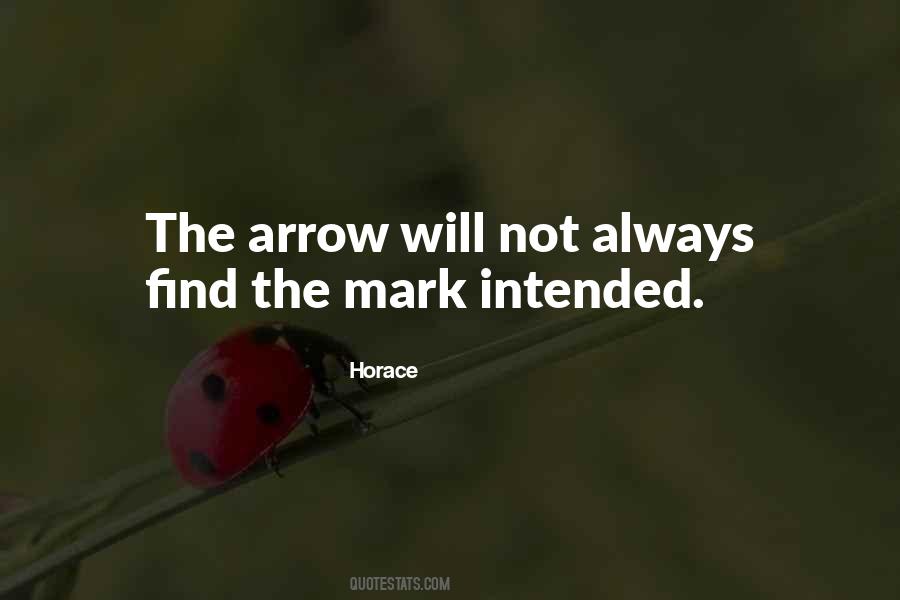 #30. We construct our lives for one person, and when at length it is ready to receive her that person does not come; presently she is dead to us, and we live on, prisoners within the walls which were intended only for her. - Author: Marcel Proust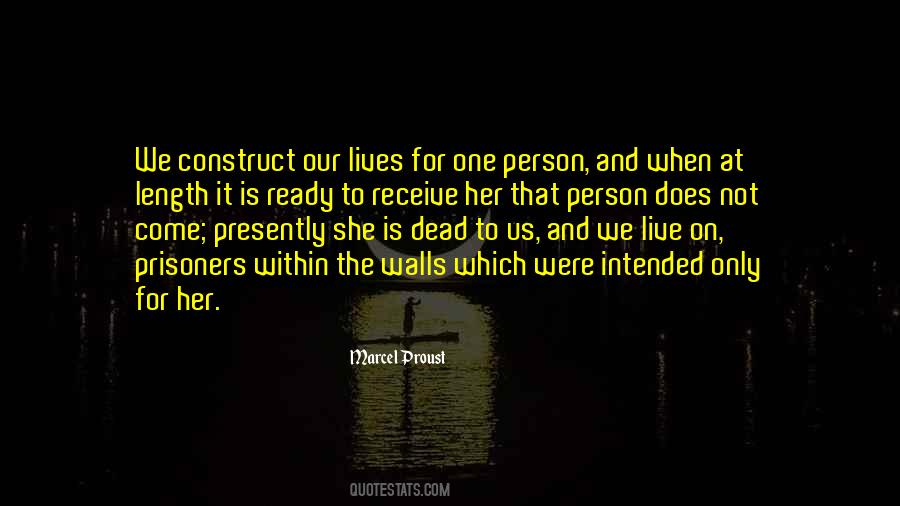 #31. When you think about Twitter and you think what a dumb stupid throwaway technology, and then you have the Iranian elections and it actually saves the day - you can't prejudge technologies now because they have effects you may not have intended. - Author: Douglas Coupland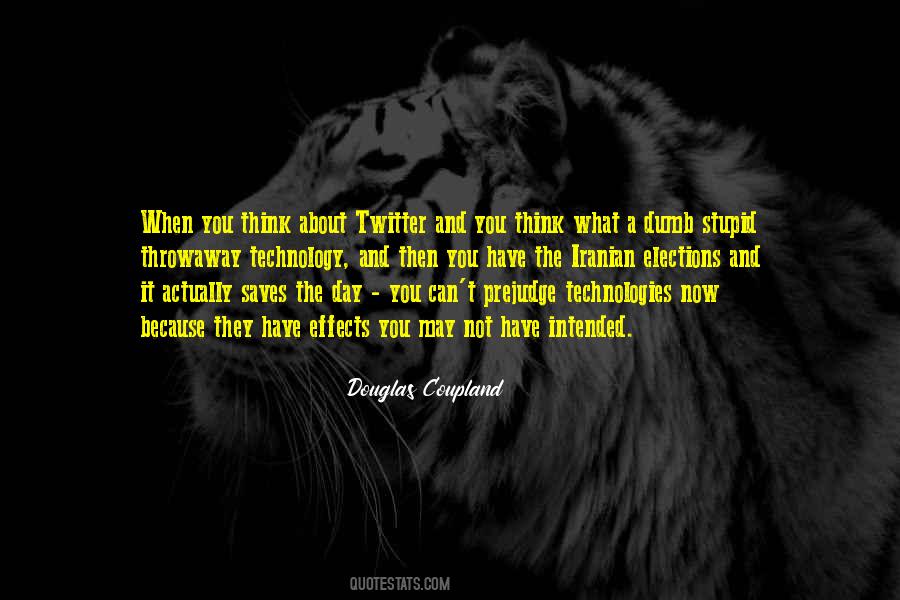 #32. Holocaust Memorial Day is intended as an inclusive commemoration of all the individuals and communities who suffered as a result of the Holocaust - not only Jews, but also Gypsies, Slavs, homosexuals, political prisoners and dozens of ethnic and other minorities. - Author: Jack Straw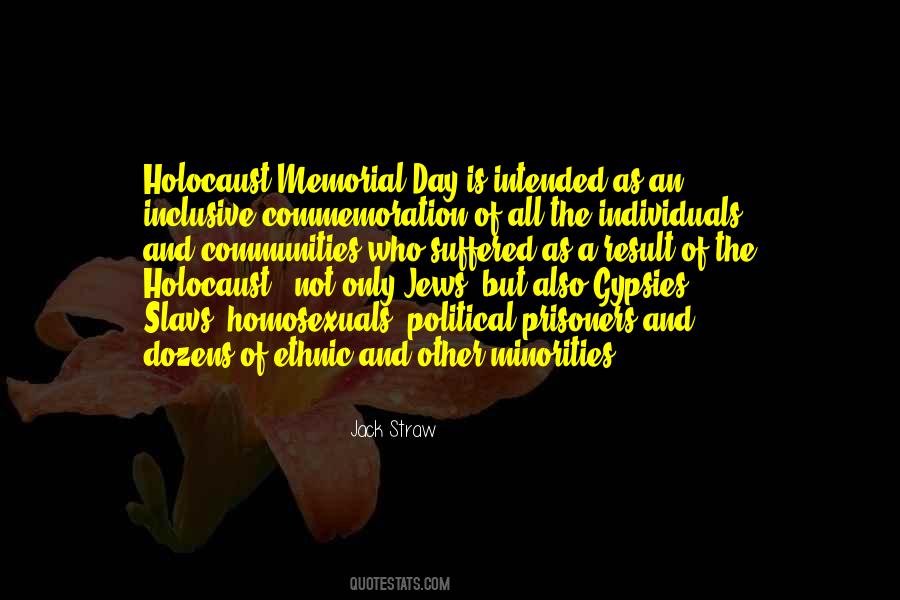 #33. Treating 'water' as a name of a single scattered object is not intended to enable us to dispense with general terms and plurality of reference. Scatter is in fact an inconsequential detail. - Author: Willard Van Orman Quine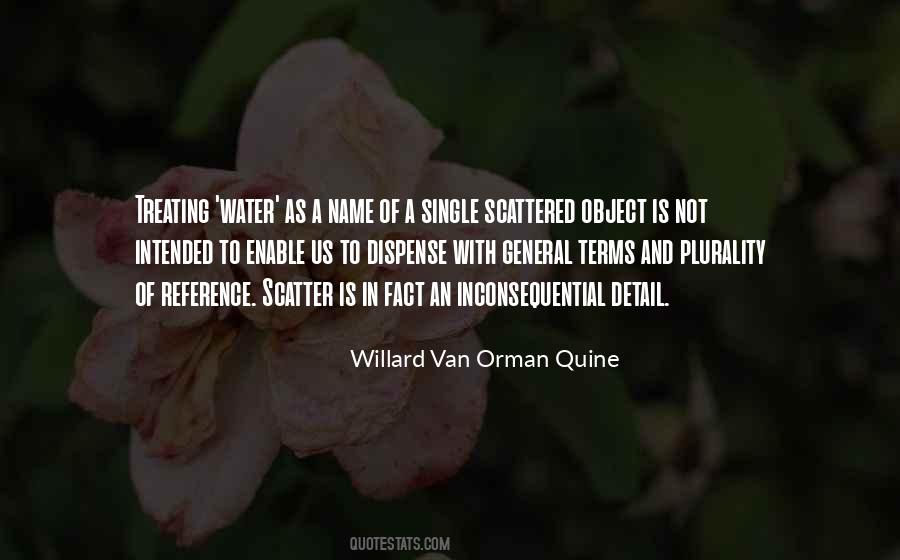 #34. What restricts the use of the word 'lady' among the courteous is that it is intended to set a woman apart from ordinary humanity, and in the working world that is not a help, as women have discovered in many bitter ways. - Author: Judith Martin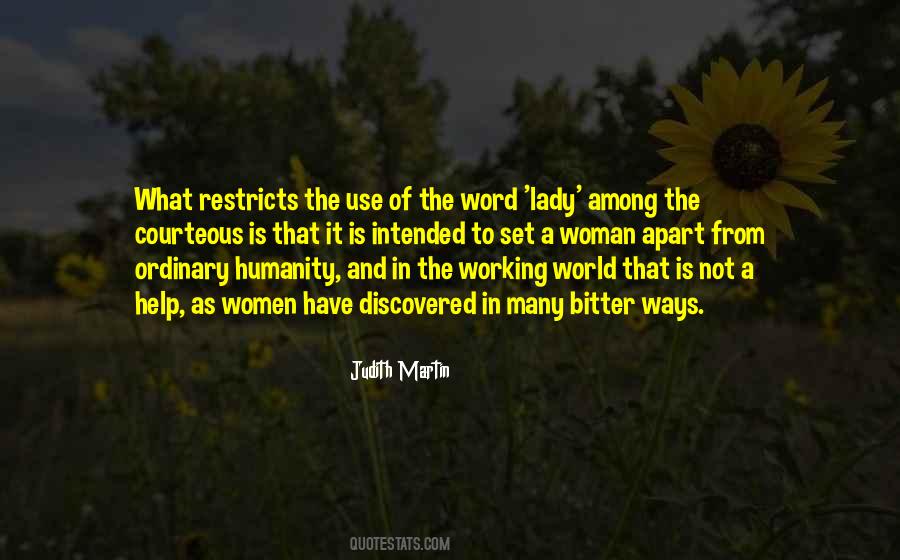 #35. Cartoons are not real drawings, because they are drawings intended to be read. - Author: Chris Ware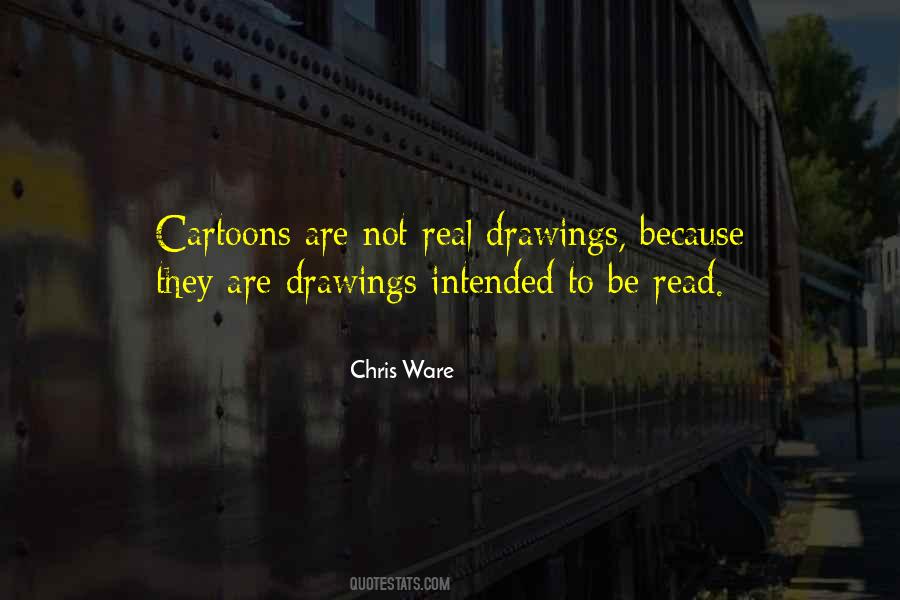 #36. Creativity and expression of one's art can only be measured by the audience to whom it was intended for. Not everyone is going to like my "art" and I don't really care about that. - Author: Anne-Rae Vasquez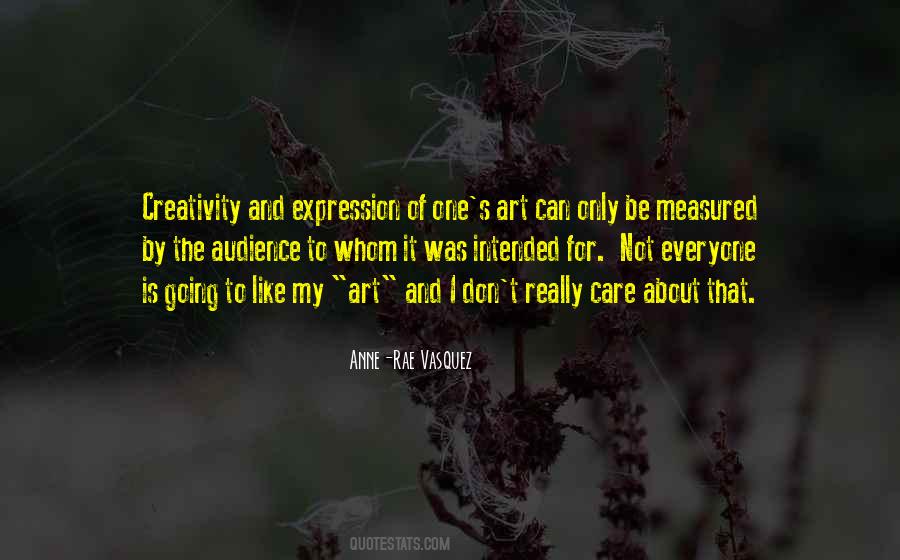 #37. He who takes offense when offense was not intended is a fool, yet he who takes offense when offense is intended is an even greater fool for he has succumbed to the will of his adversary. - Author: Brigham Young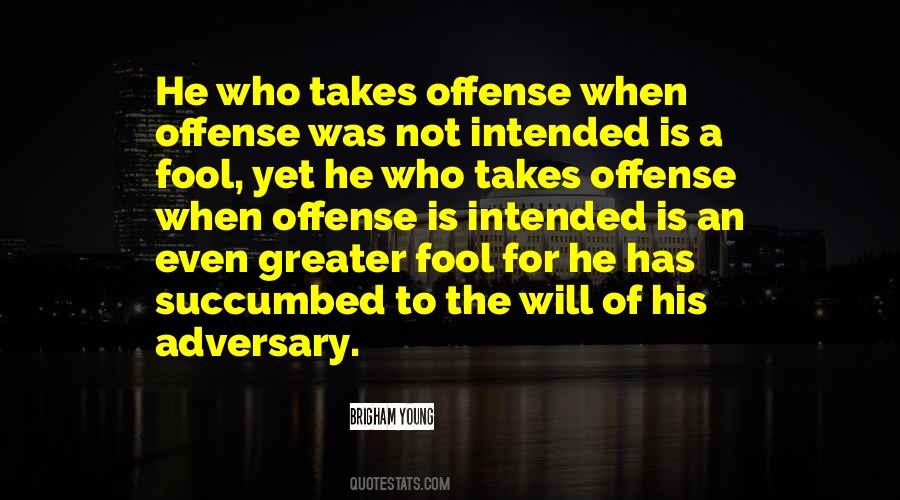 #38. Then the imitative poet who aims at being popular is not by nature made, nor is his art intended, to please or to affect the rational principle in the soul; but he will prefer the passionate and fitful temper, which is easily imitated? Clearly. And - Author: Plato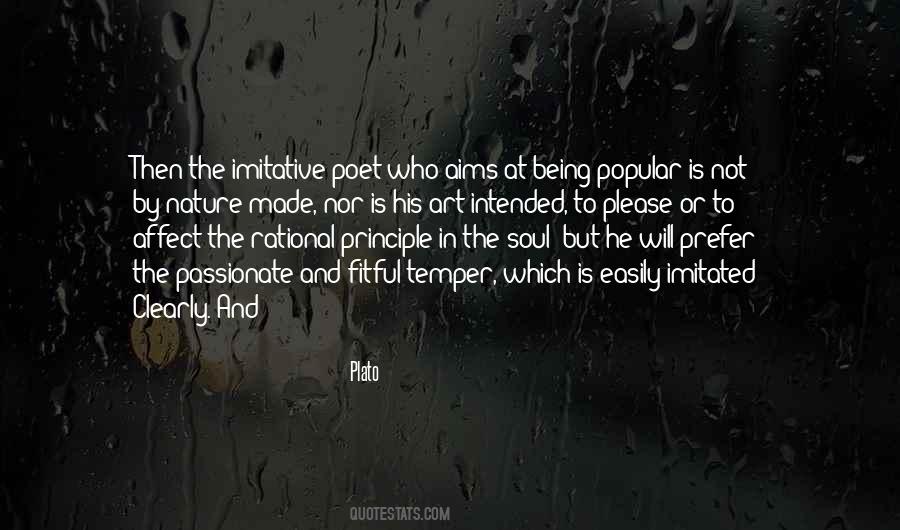 #39. This was how God had intended it to be. A precious gift. A sacred oneness.
I love you. He said the words in the way he held her, his rock hard arms so gentle they felt like air around her. I love you. His hands told her-not merely touching her, but worshiping her. - Author: Catherine Anderson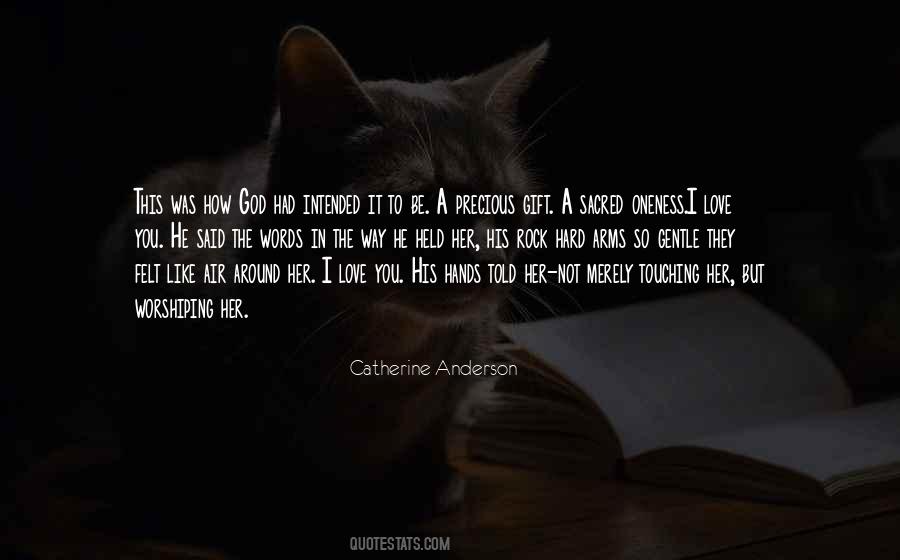 #40. I have always intended to live forever; but not until now, to live now. - Author: Galway Kinnell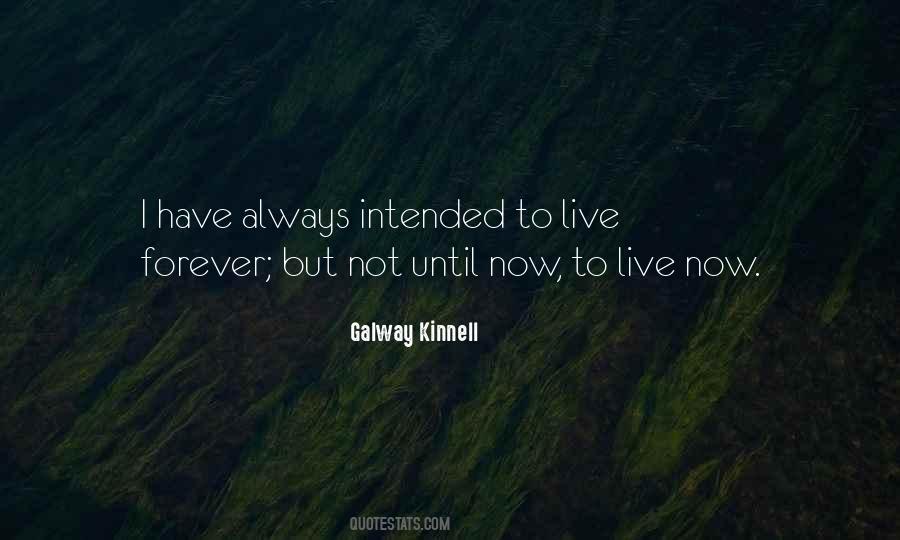 #41. Congress is functioning the way the Founding Fathers intended-not very well. They understood that if you move too quickly, our democracy will be less responsible to the majority. - Author: Barber Conable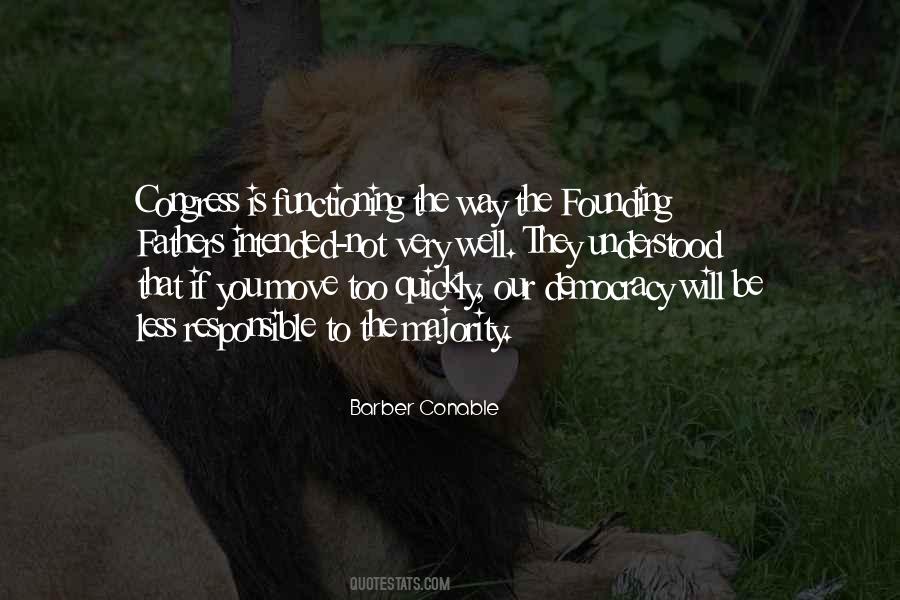 #42. There is not one blade of grass, there is no color in this world that is not intended to make us rejoice. - Author: John Calvin
#43. Tax dollars intended for science education must not be used to teach creationism as any sort of real explanation of nature, because any observation or process of inference about our origin and the nature of the universe disproves creationism in every respect. - Author: Bill Nye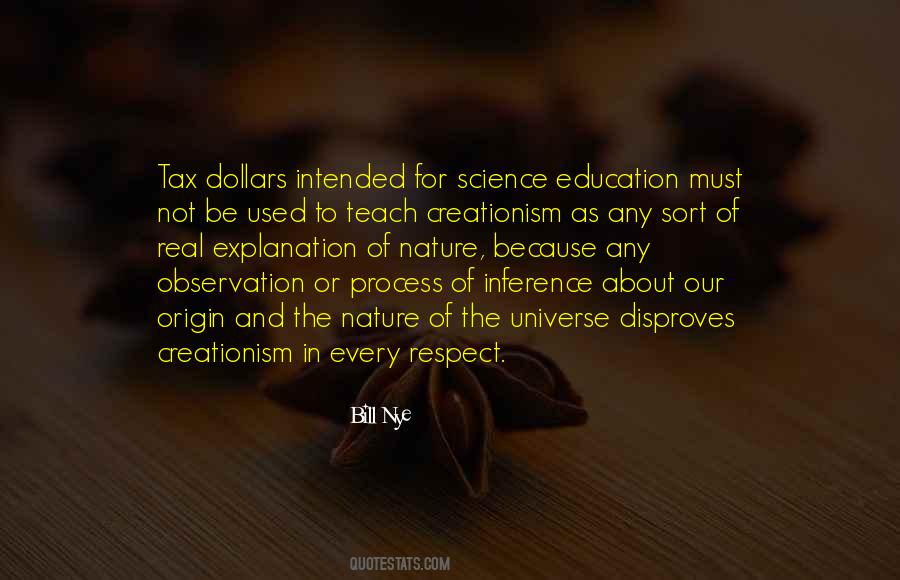 #44. It is no secret that those of us in the Northwest believe the Administration's proposal to drive up the cost of electricity in our region is not only misguided, but also will not achieve the intended goal of raising money for the treasury. - Author: Greg Walden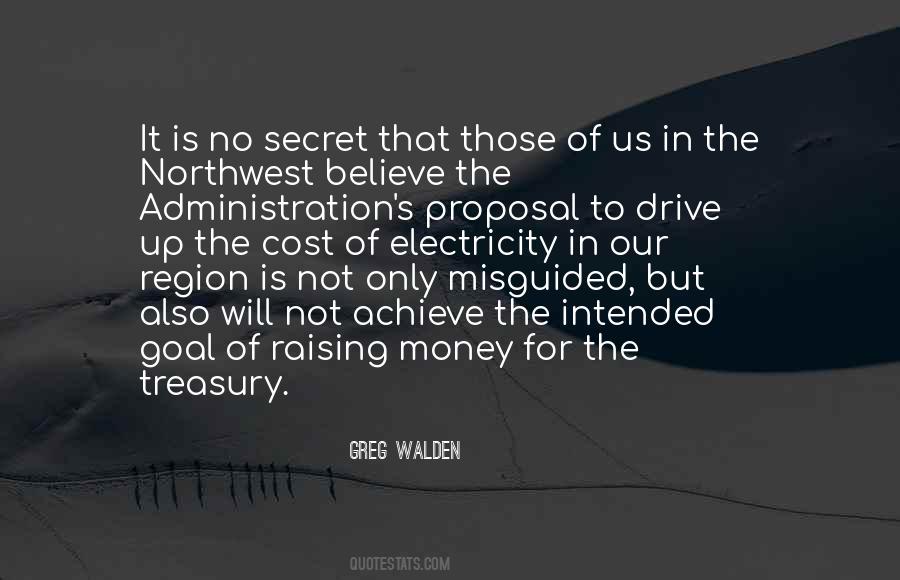 #45. Man does not appear to me to be intended to enjoy felicity so unmixed; happiness is like the enchanted palaces we read of in our childhood, where fierce, fiery dragons defend the entrance and approach; and monsters of all shapes and kinds, requiring to be overcome ere victory is ours. - Author: Alexandre Dumas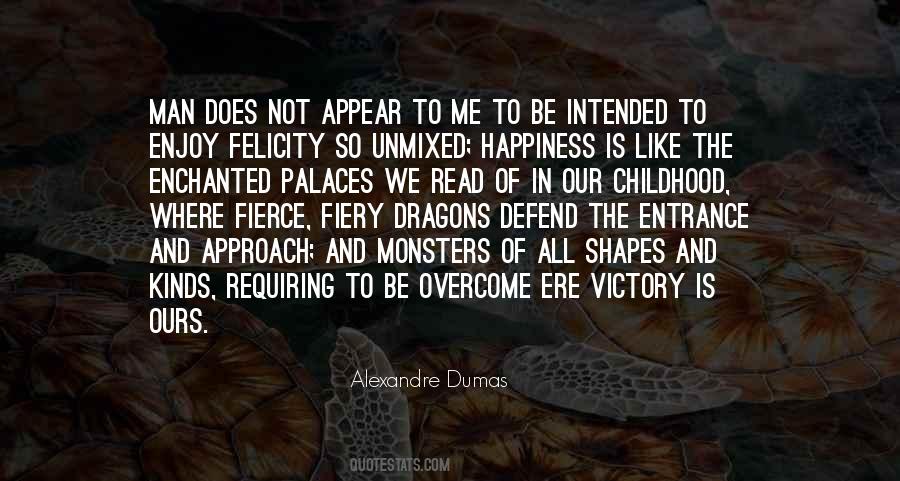 #46. It should not be believed that all beings exist for the sake of the existence of man. On the contrary, all the other beings too have been intended for their own sakes and not for the sake of anything else. - Author: Maimonides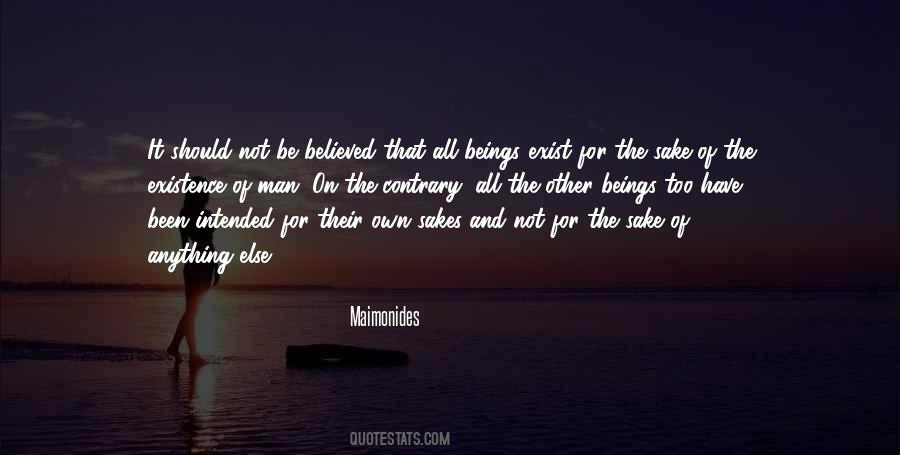 #47. I do not think I liked being a child very much. It seemed like something one was intended to endure, not enjoy: a fifteen-year-long sentence to a world less interesting than the one that the other race inhabited. - Author: Neil Gaiman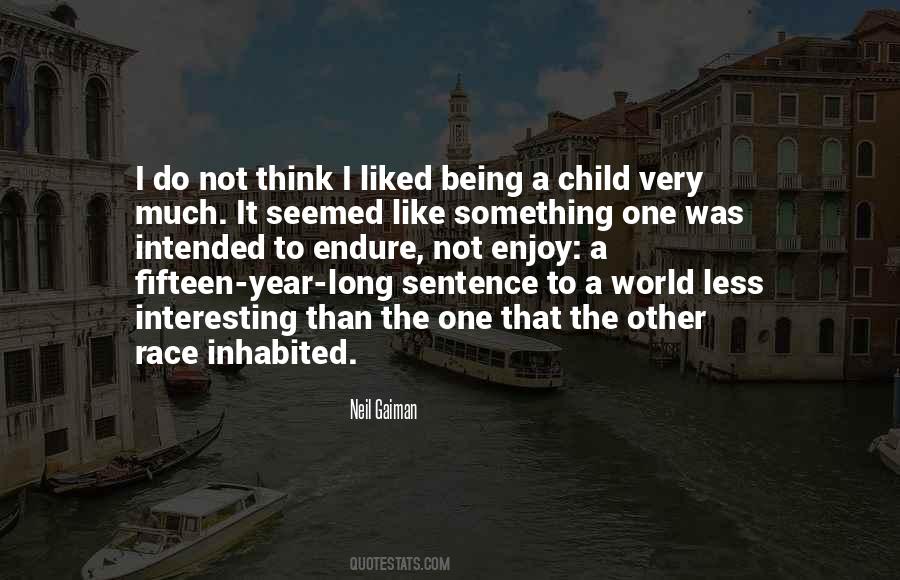 #48. Her body was designed for pleasure, not speed, and Coop intended to take his time with it. - Author: Cindy Spencer Pape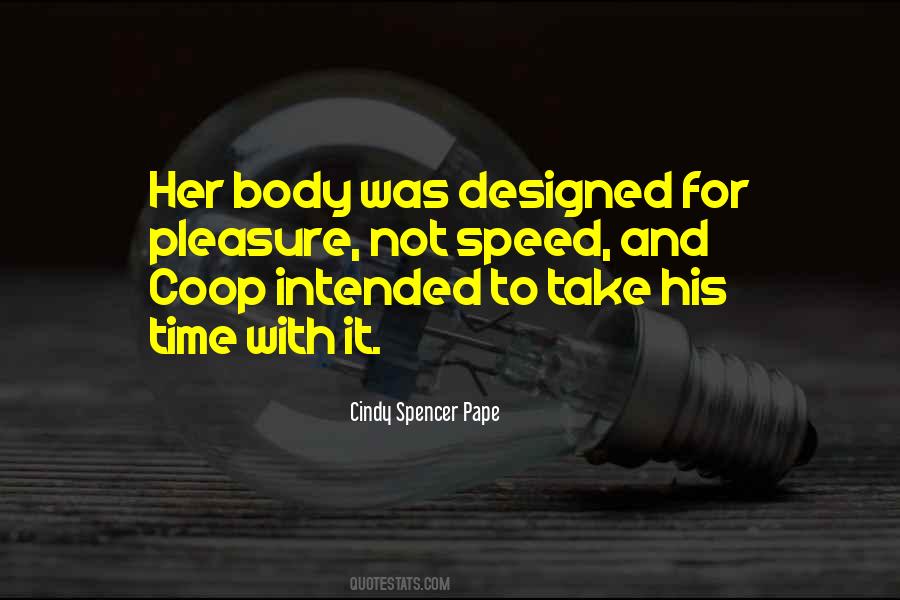 #49. The truth is, those people we feel drawn to most might not be intended as love interests, but rather as life-changing, life-altering presences that come into our lives for reasons we can't yet understand. - Author: Tonya Hurley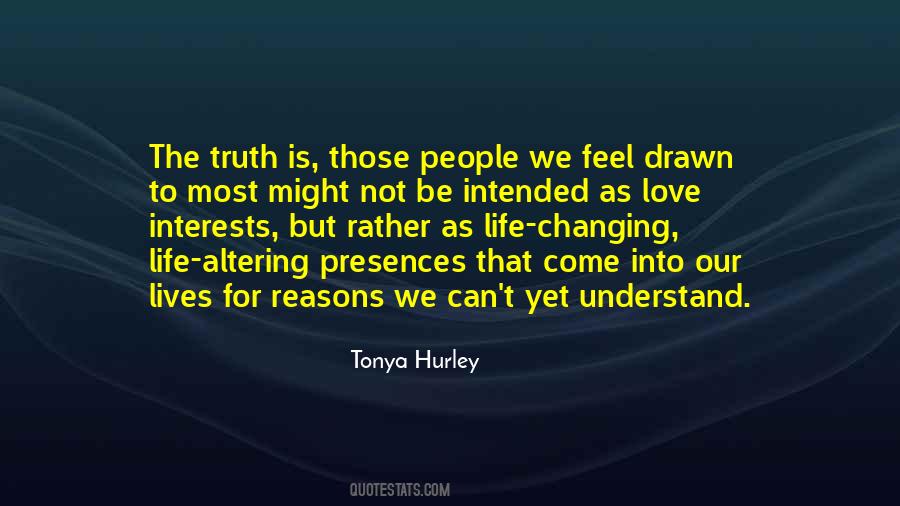 #50. The enemy bombards our front not only with a drumfire of artillery, but also with a drumfire of printed paper. Besides bombs, which kill the body, his airmen also throw down leaflets which are intended to kill the soul. - Author: Paul Von Hindenburg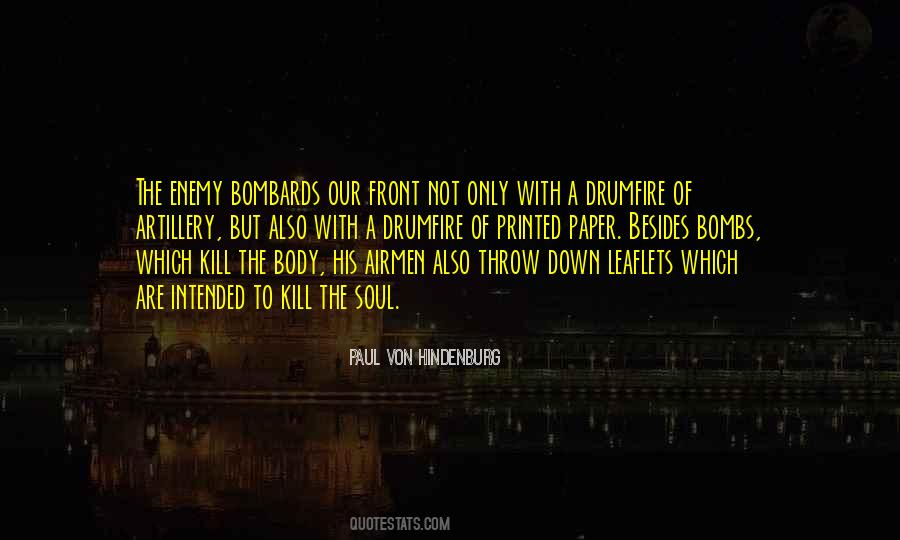 #51. The importance of my legacy is not the golf course, it's what my life is, and what my life is intended to be. The game of golf is a game. My family is my life. - Author: Jack Nicklaus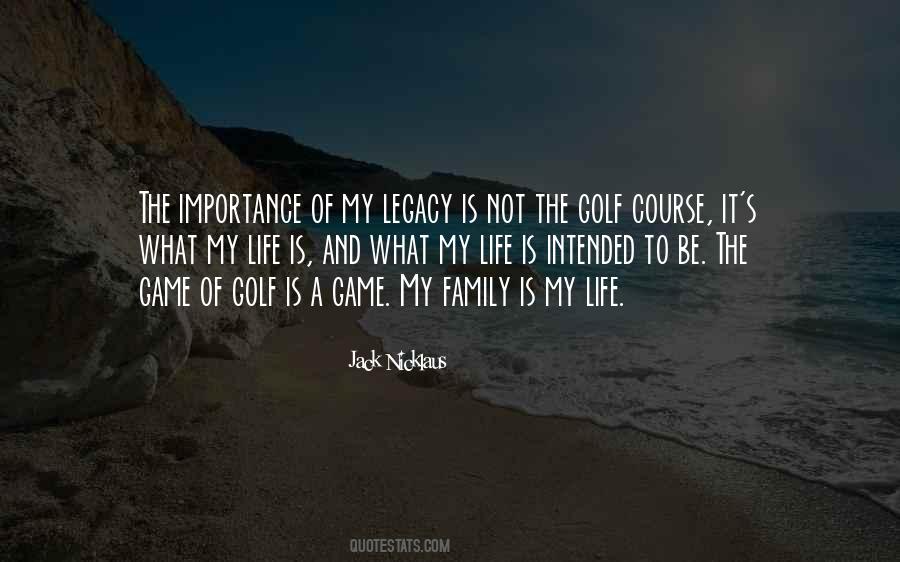 #52. As Abby finally turned and fled the frigid temperatures of the roof, she realized she still didn't know if the Fallen were good or evil. Whether they intended to kill the humans or not.
All she knew was that, at the tender age of thirteen, Abby Rhodes had just fallen head over heels in love. - Author: Rosalie Lario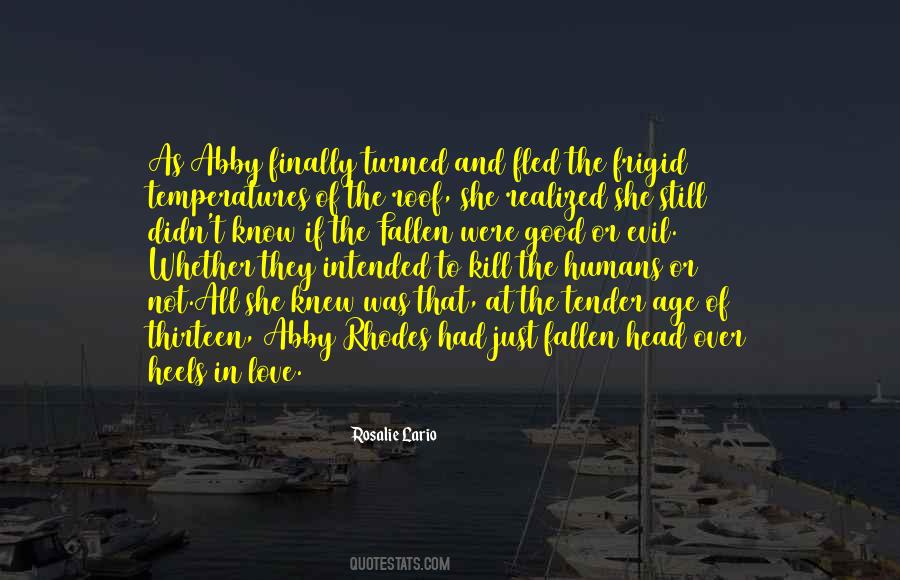 #53. And while you bring all countries with you, you come with a purpose of leaving all other countries behind you - bringing what is best of their spirit, but not looking over your shoulders and seeking to perpetuate what you intended to leave behind in them. - Author: Woodrow Wilson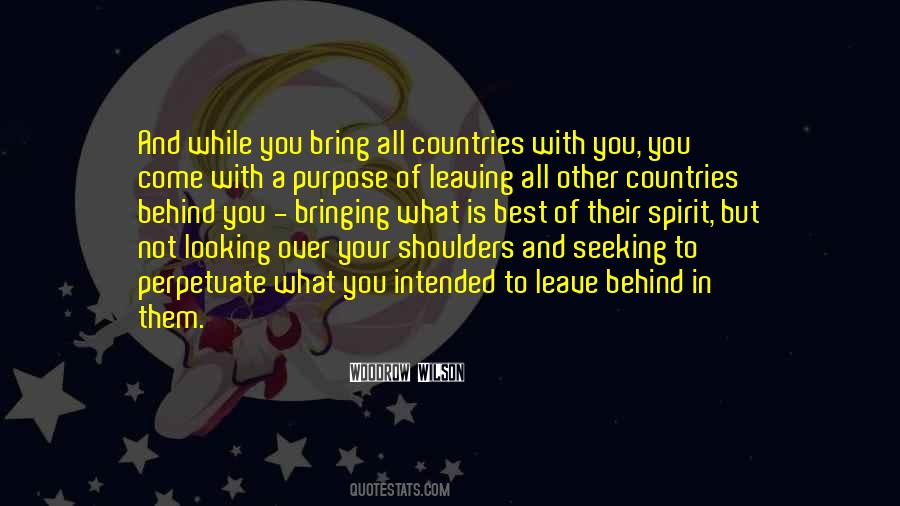 #54. What the Founding Fathers created in the Constitution is the most magnificent government on the face of the Earth, and the reason is this: because it was intended to preserve the American society and the American spirit, not to transform it or destroy it. - Author: Mark Levin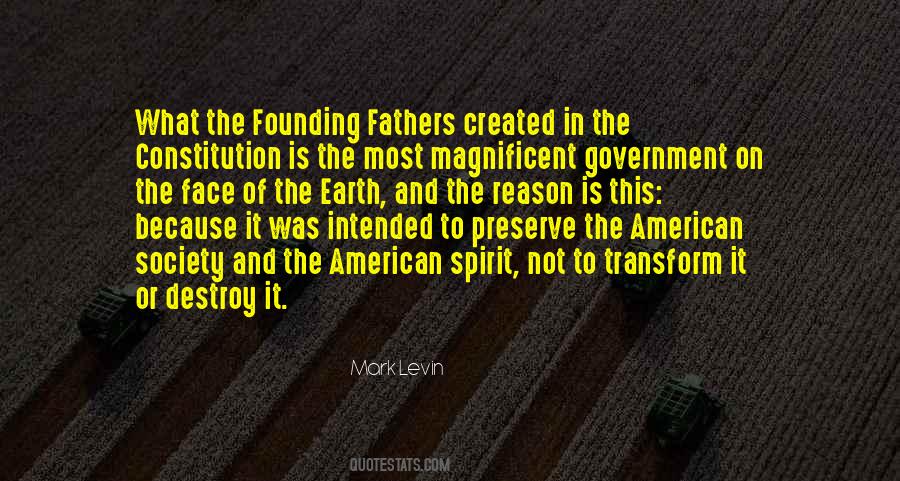 #55. If you will here stop and ask yourselves why you are not as pious as the primitive Christians were, your own heart will tell you, that it is neither through ignorance nor inability, but purely because you never thoroughly intended it. - Author: William Law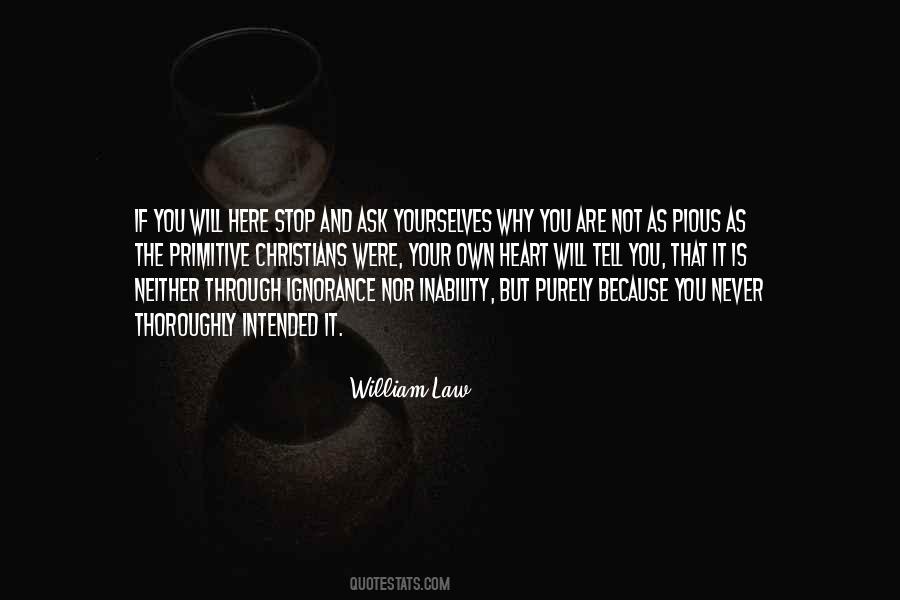 #56. If it is permissible to write plays that are not intended to be seen, I should like to see who can prevent me from writing a book no one can read. - Author: Georg C. Lichtenberg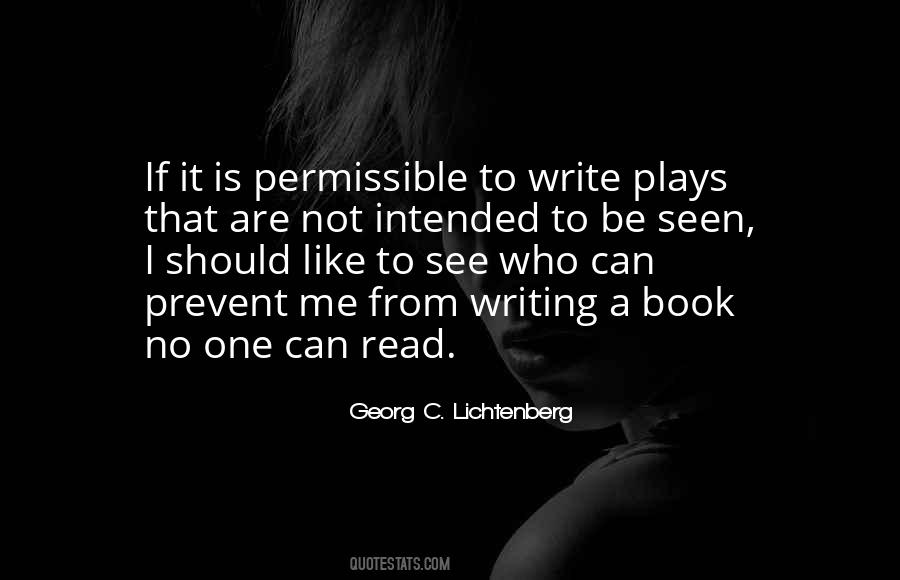 #57. It's not until you become seriously ill and you nearly die and you're at home for 6 months, that you suddenly stop to realize that this isn't the way I intended it to be in the beginning. Everything that you've done falls away and start wondering why you went through all that rock business stuff. - Author: Chris Rea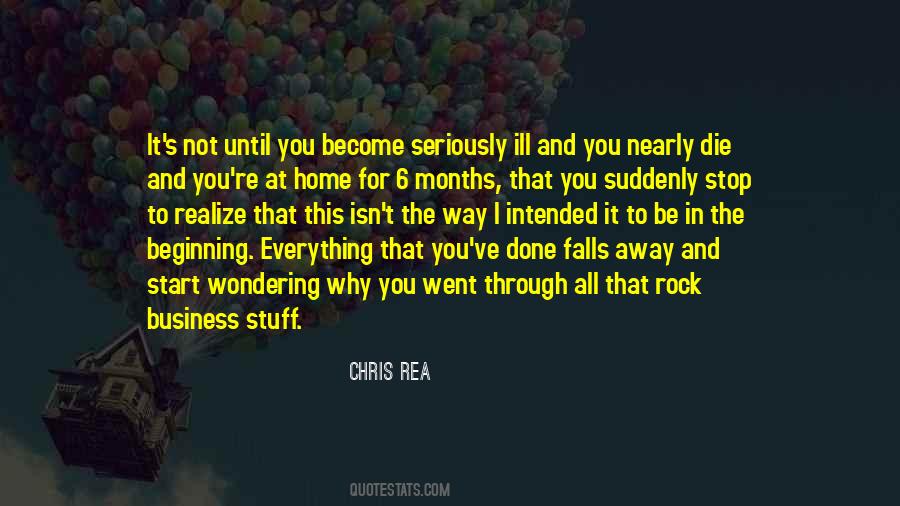 #58. I more or less intended it (the farewell tour) to be for the United Kingdom and not so much over here, but everywhere I've worked, they've been aware this is my final tour ? my final year ? which in all likelihood is gonna be the case. - Author: Don Williams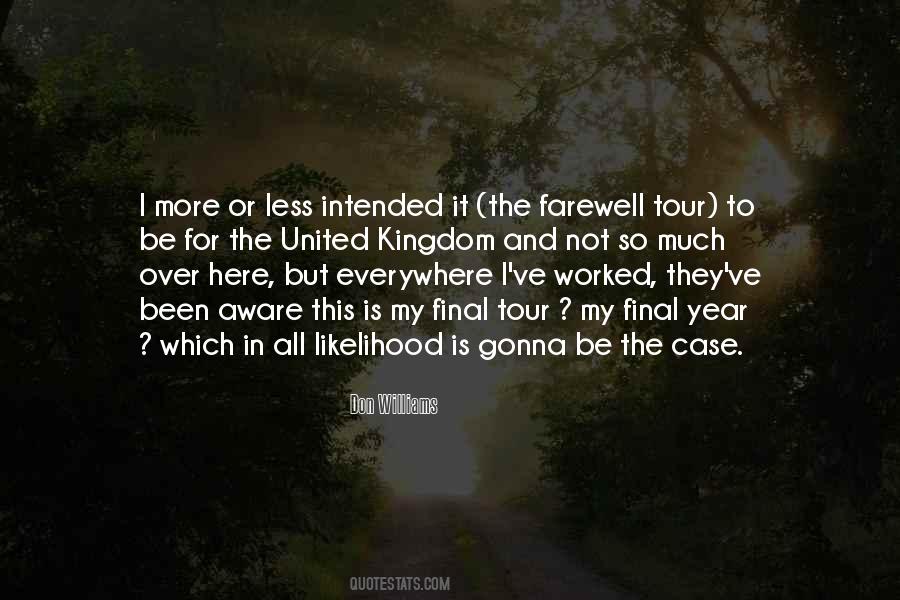 #59. Any ad consciously attended to is comical. Ads are not meant for conscious consumption. They are intended as subliminal pills for the subconsious in order to exercise an hypnotic spell, especially on sociologists. - Author: Marshall McLuhan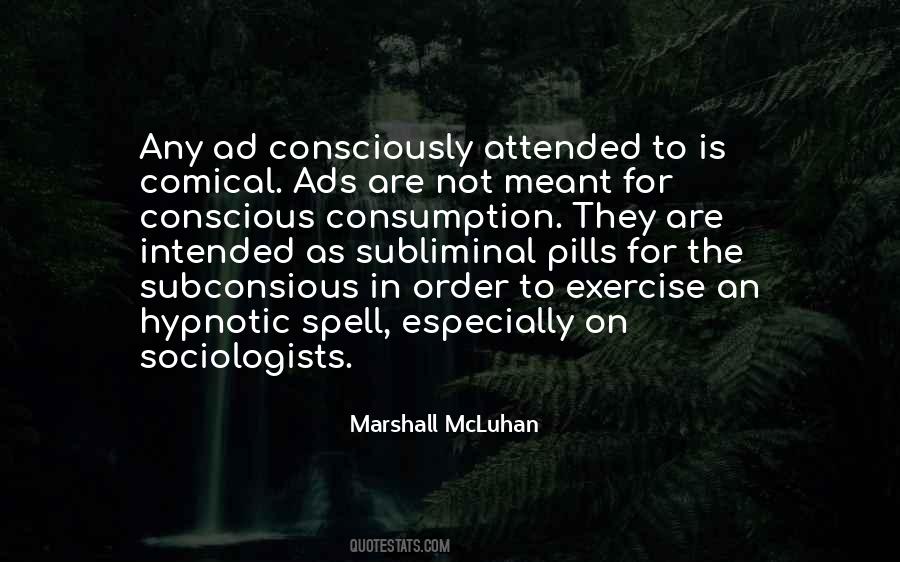 #60. The public for which masterpieces are intended is not of this earth. - Author: Thornton Wilder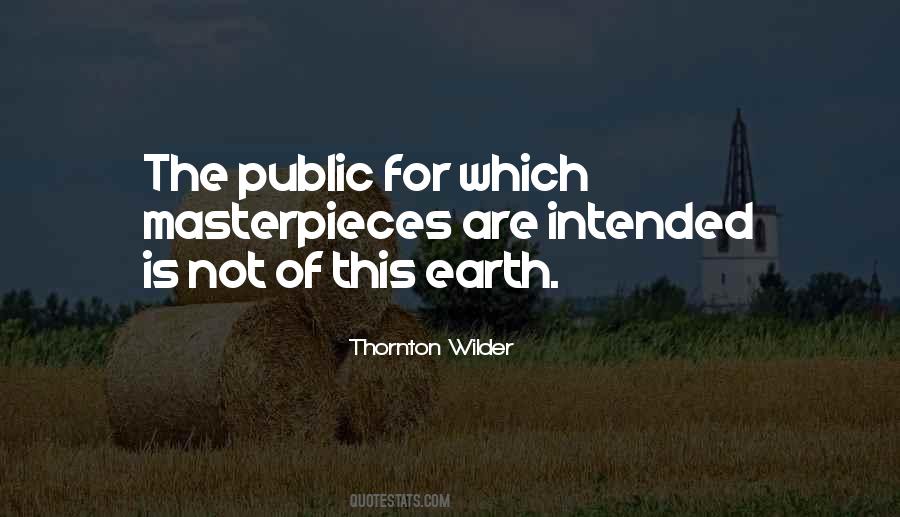 #61. I needed to be accepted, not humored. I intended to act. - Author: Gene Tierney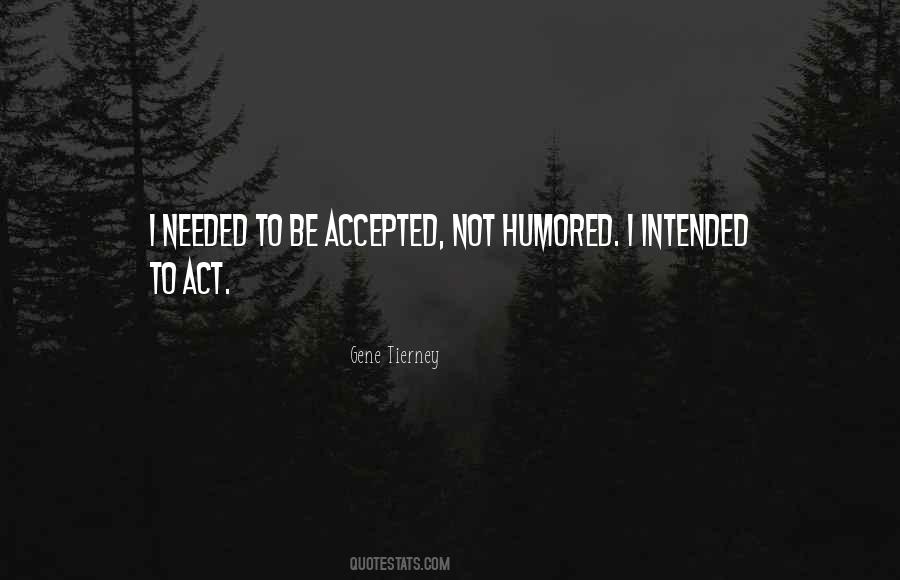 #62. I do sometimes accuse people of ignorance, but that is not intended to be an insult. I'm ignorant of lots of things. Ignorance is something that can be remedied by education. - Author: Richard Dawkins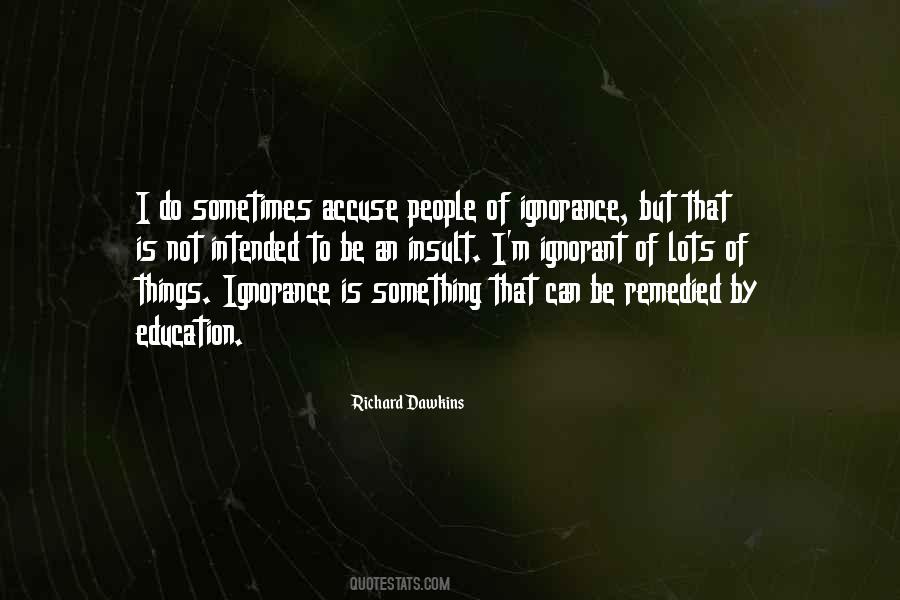 #63. Marilyn Manson has always been intended to confuse some, anger some and make some people feel at home. There's no way to misunderstand what I do - but everyone can understand it differently. That's the only way I've learned to embrace art - it has to be a question mark, not an answer. - Author: Marilyn Manson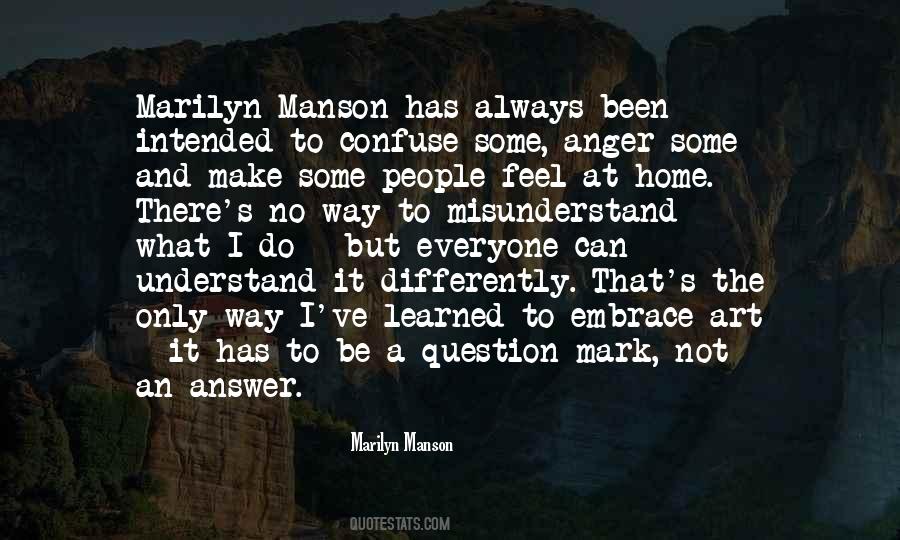 #64. For The Accursed is intended as a work of inquiring moral complexity, and not a "sensationalist" rehashing of an old, dread scandal far better left to molder in the grave! - Author: Joyce Carol Oates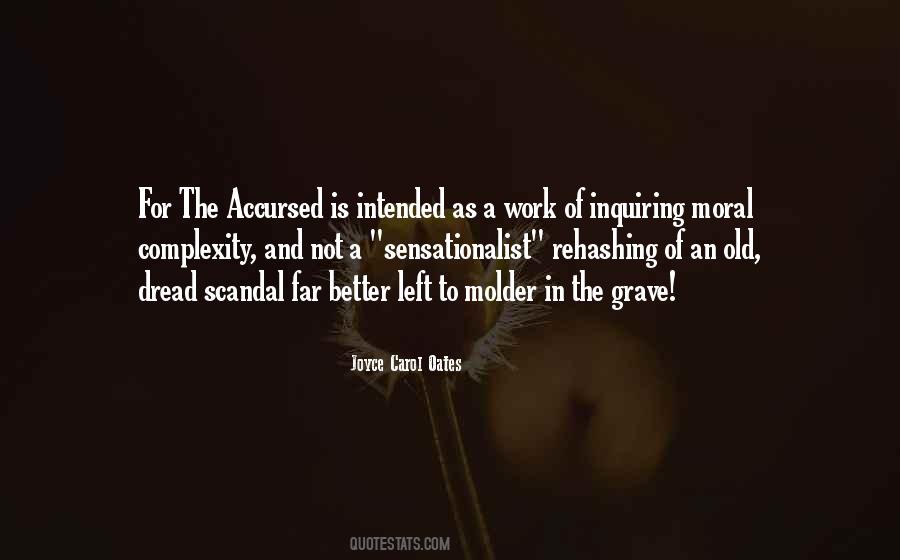 #65. If you think of this world as a place simply intended for our happiness, you find it quite intolerable: think of it as a place for training and correction and it's not so bad. - Author: C.S. Lewis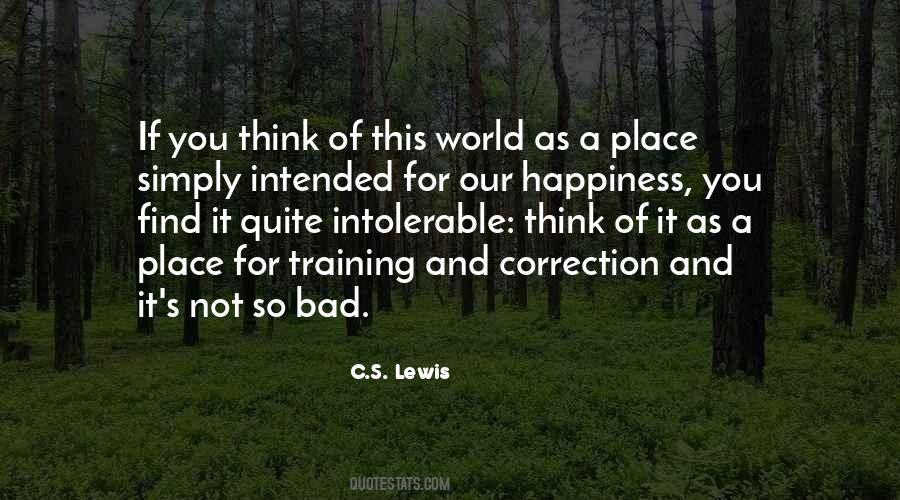 #66. When you don't manage your life well, you become angry and frustrated as things don't go as intended, and our bad mood is a sign showing we were not able to resolve the conflict. - Author: Jorge Bucay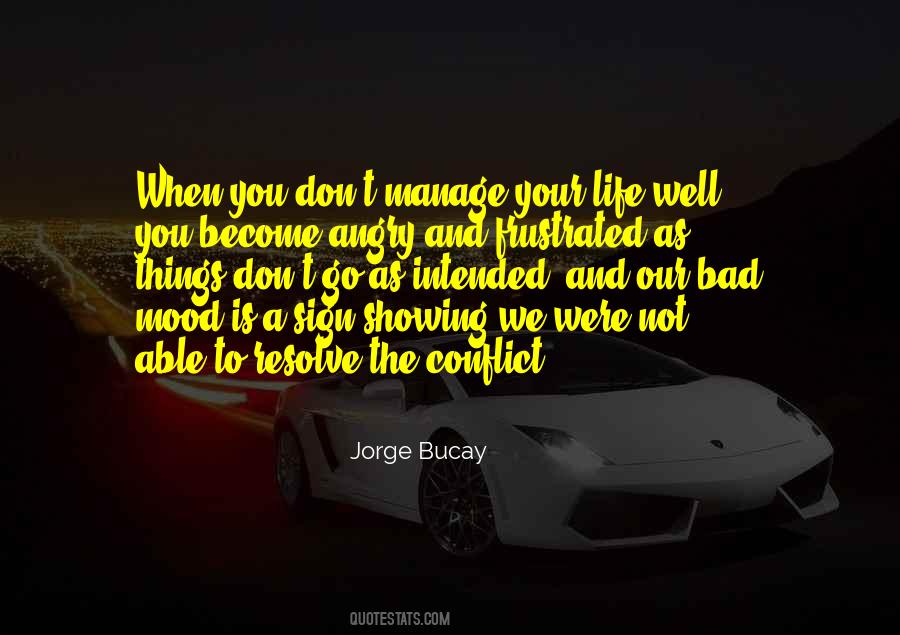 #67. There is the intent of the writer and the interpretation by the artist. What the writer intended and what the artist interprets is not a 1-to-1 translation. It's a crossing of ideas that generates the stories that you see in print. - Author: Jim Lee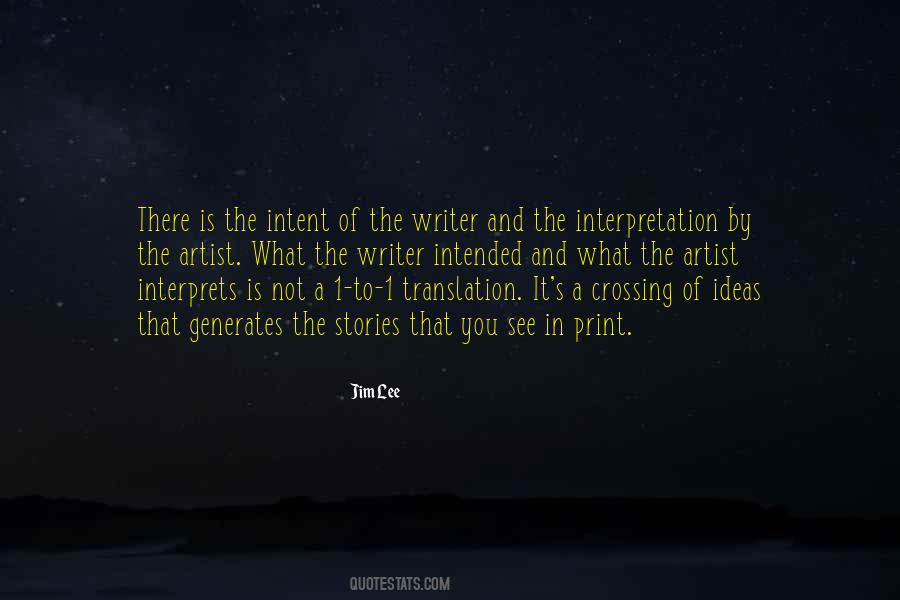 #68. Voting for a political party with a cross stuck on it doesn't mean it reflects true Christianity (at least not how Christ intended it) nor does 'biblical governance' guarantee Christian governance. - Author: Christina Engela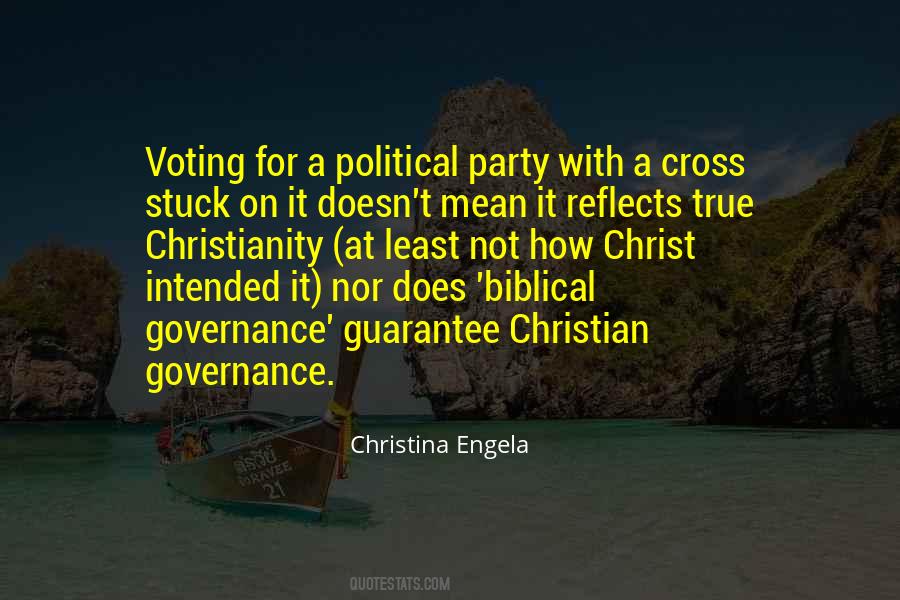 #69. Until you realize who you are, you will not be able to start living the life you are intended to live - Author: Sunday Adelaja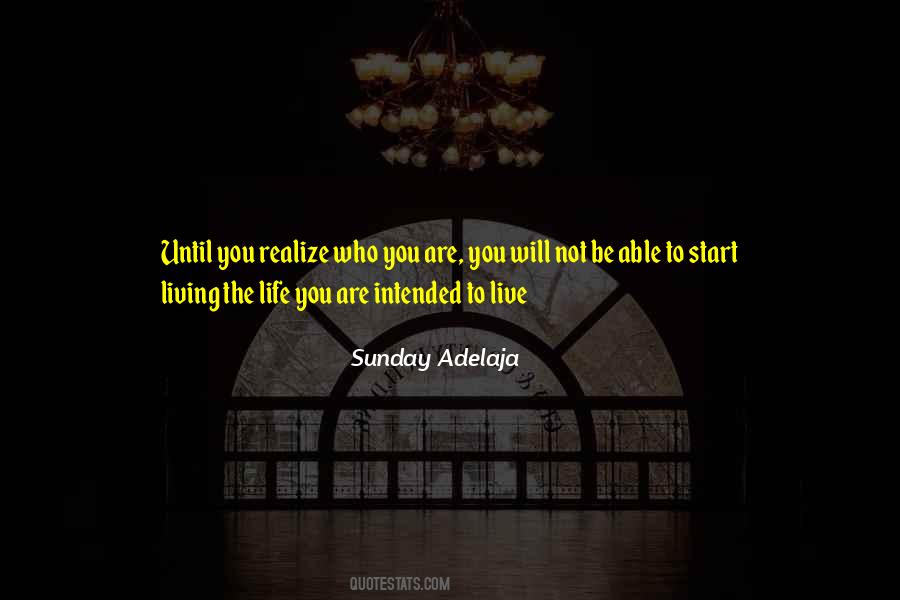 #70. God's love was intended to be demonstrated, not dictated. - Author: Richard Stearns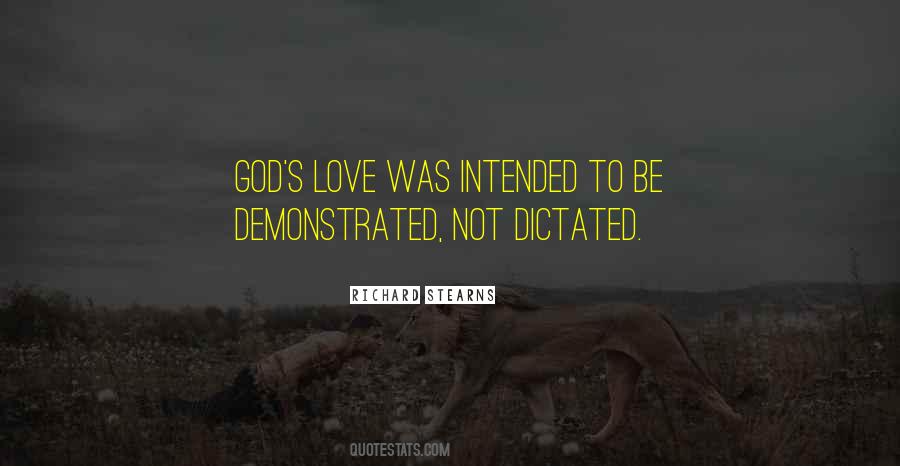 #71. If you're involved with imagination and the creative process, it's not such a difficult thing to believe in a God. But I'm not involved in any religions, and I've never intended to make religious records or records that preach some kind of point of view. - Author: Nick Cave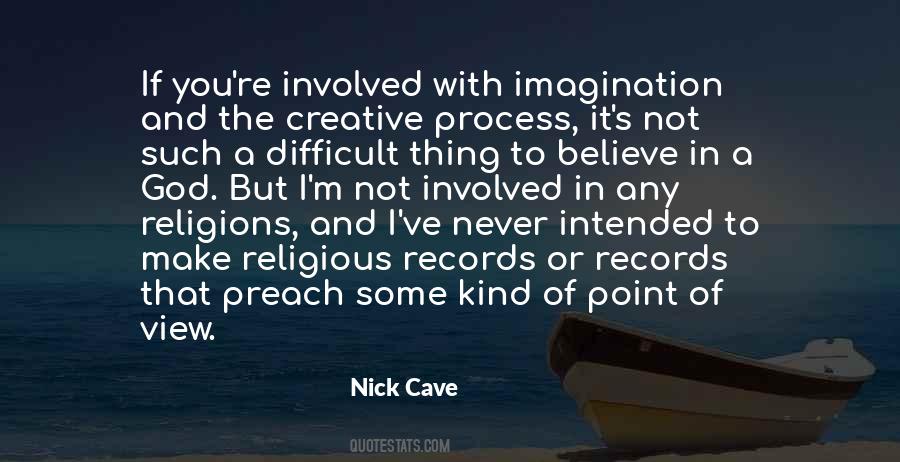 #72. The belief that public health measures are not intended for people like us is widely held by many people like me. Public health, we assume, is for people with less - less education, less-healthy habits, less access to quality health care, less time and money. - Author: Eula Biss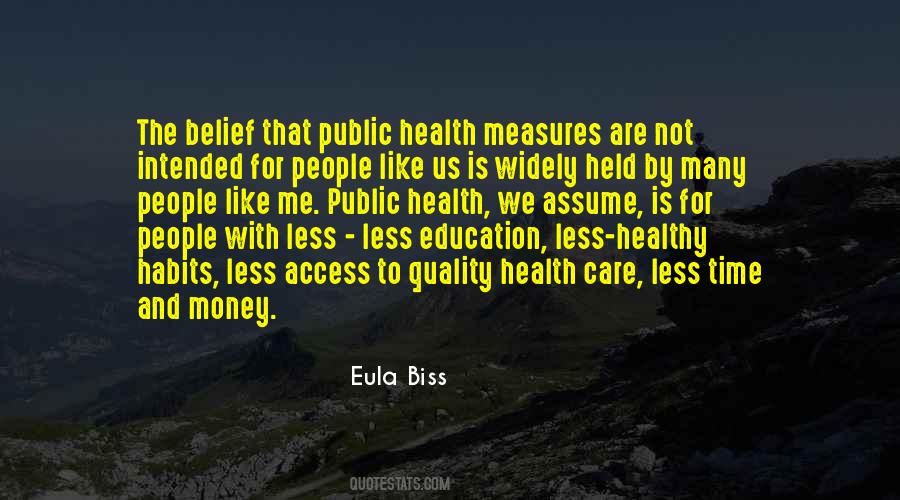 #73. As a parent who raised his children in dysfunction, I know the parental wounds my children received were not intentional; often they were my best expression of love, sometimes coming out sideways, not as I intended. - Author: David W. Earle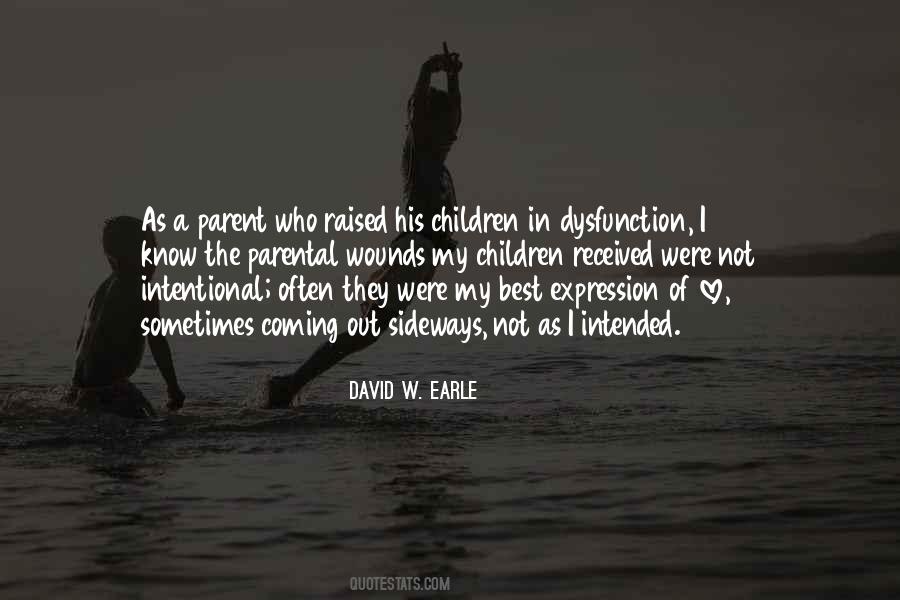 #74. Apple stores are intended not just to move boxes, but to enrich lives. - Author: Steve Jobs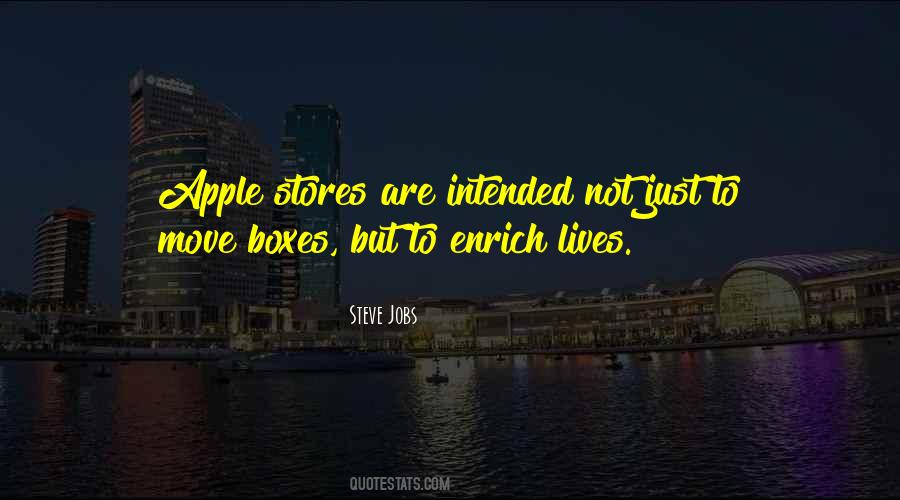 #75. The United States is not nearly so concerned that its acts be kept secret from its intended victims as it is that the American people not know of them. - Author: Ramsey Clark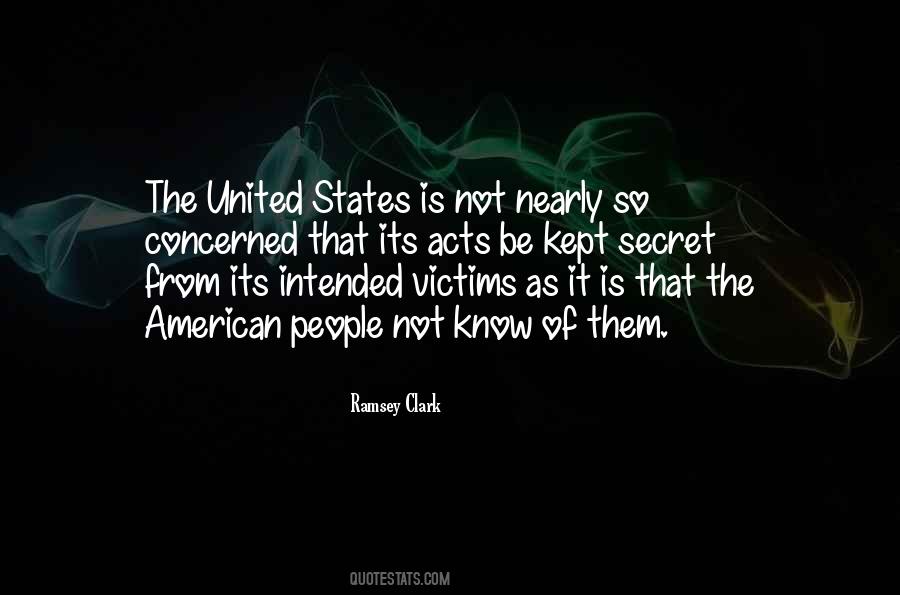 #76. I love when people get songs wrong. I love when people take something from a song that's totally not what I intended! - Author: Richard Marx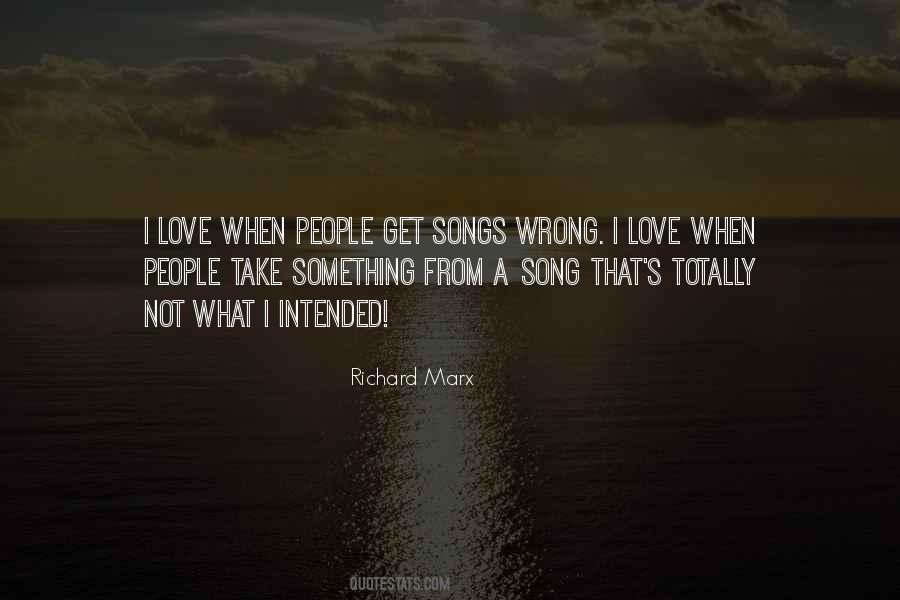 #77. Human beings are more or less formulas. Pun intended. We are not any one thing that is mathematically provable. We are more or less than we are anything. We are more or less kind, or more or less not. More or less selfish, happy, wise, lonely. - Author: Adi Alsaid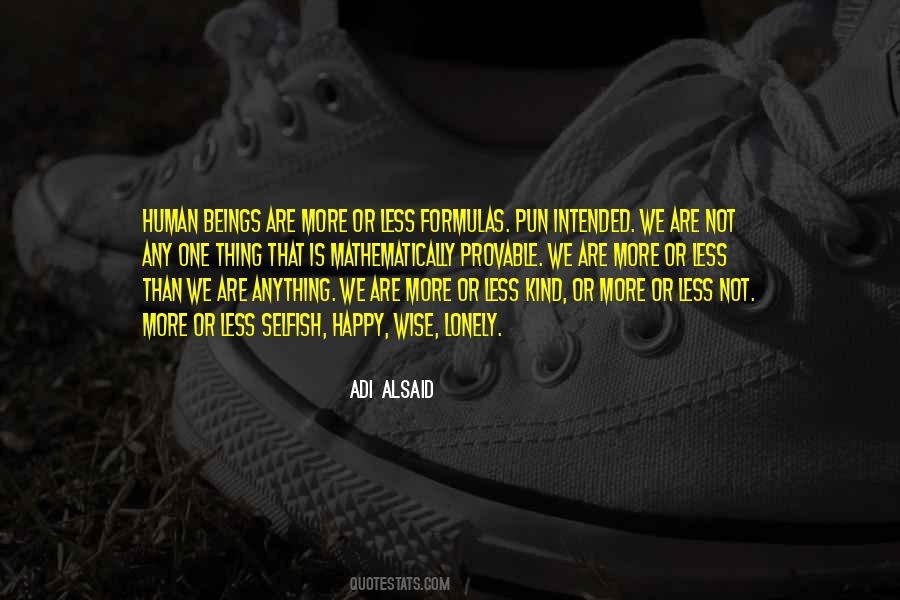 #78. Making an investment decision is like formulating a scientific hypothesis and submitting it to a practical test. The main difference is that the hypothesis that underlies an investment decision is intended to make money and not to establish a universally valid generalization. - Author: George Soros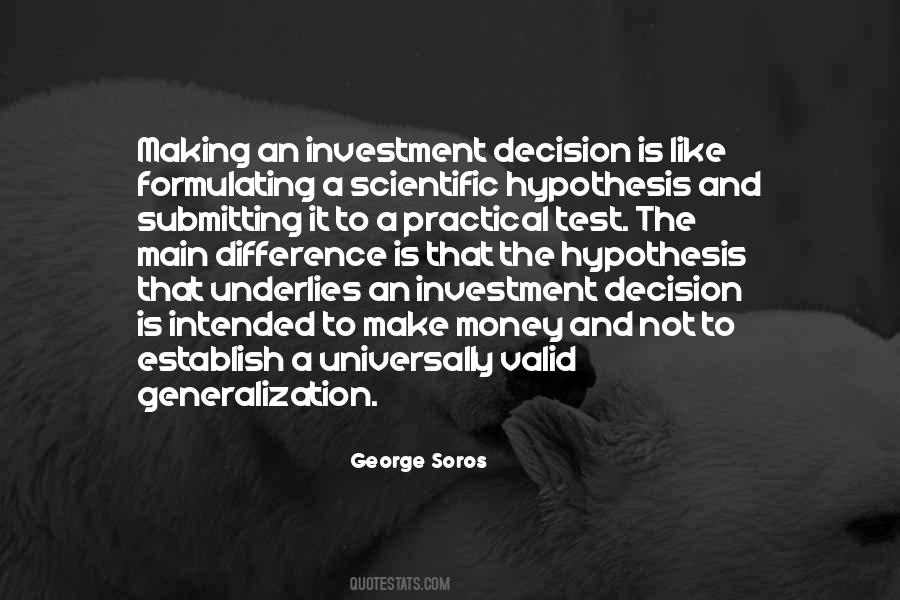 #79. I often visit Maria Tatar's 'The Grimm Reader' for a cold dose of courage. Her translations come from the Brothers Grimm, whose now-famous collection of 'Kinder- und Hausmarchen' ('Children's and Household Tales') was first published in 1812. The book was not intended for young readers. - Author: Kate Bernheimer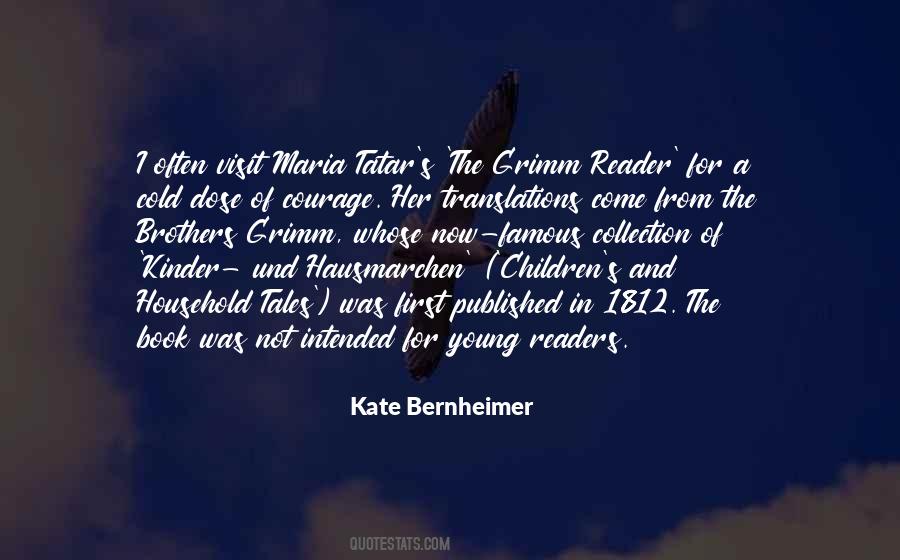 #80. I am more interested in how people interpret the phrase 'Elect The Dead' than what I may or may not have intended. I named the album after the track, which is a spiritual song about love, life and death and is the heaviest song on the album without having any heavy instruments. - Author: Serj Tankian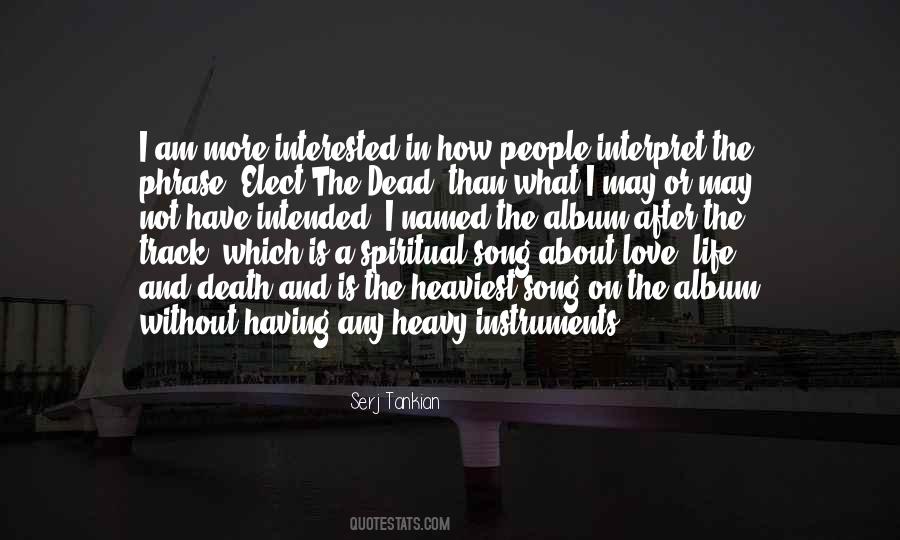 #81. I am inclined to think that the authority of Holy Scripture is intended to convince men of those truths which are necessary for their salvation, which, being far above man's understanding, can not be made credible by any learning, or any other means than revelation by the Holy Spirit. - Author: Galileo Galilei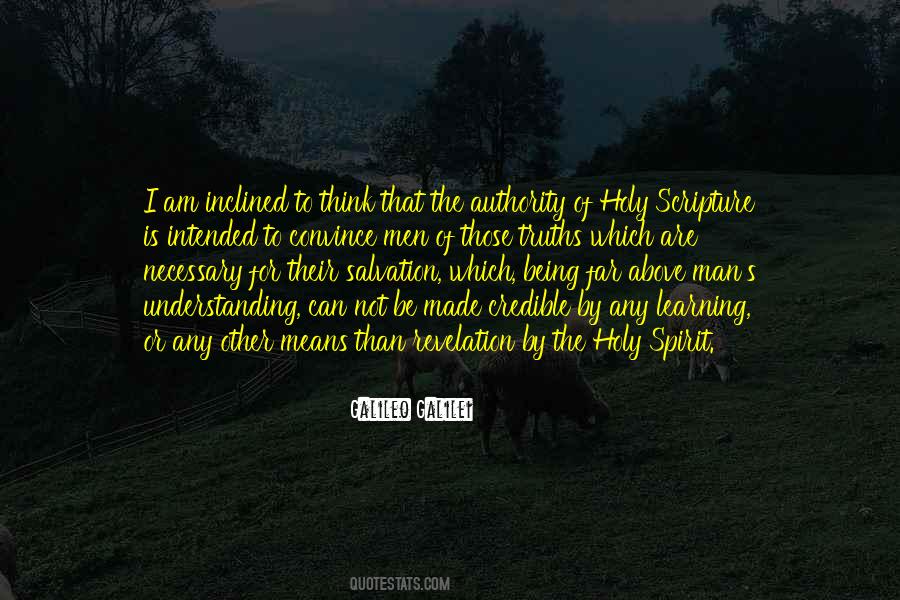 #82. Satan's temptation may be summed up as appealing to man in this way: it made man desire to have what God had forbidden, to know what God had not revealed, and to be what God had not intended for him to be - Author: Henry Clarence Thiessen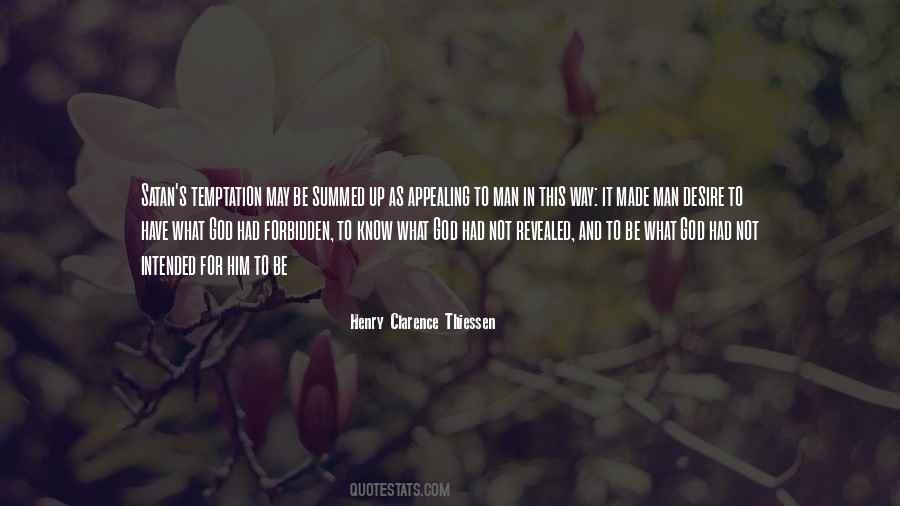 #83. A being who can create a race of men devoid of real freedom and inevitably foredoomed to be sinners, and then punish them for being what he has made them, may be omnipotent and various other things, but he is not what the English language has always intended by the adjective holy. - Author: John Stuart Mill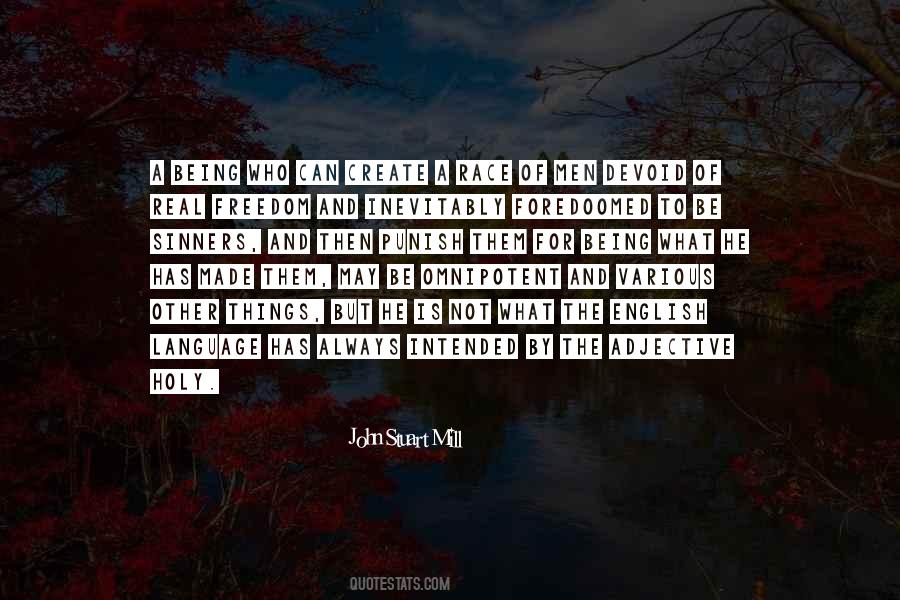 #84. We are not made for the mountains, for sunrises, or for the other beautiful attractions in life - those are simply intended to be moments of inspiration. We are made for the valley and the ordinary things of life and that is where we have to prove our stamina and strength. - Author: Oswald Chambers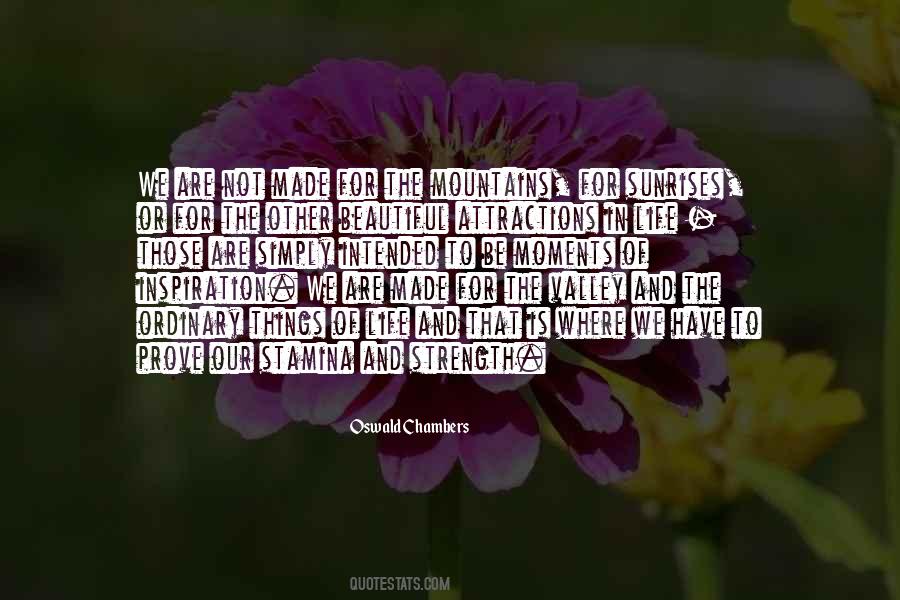 #85. The end does not justify the means. If we try to be someone we are not in order to achieve a result, then the result cannot help but be something other than what we intended. - Author: Marianne Williamson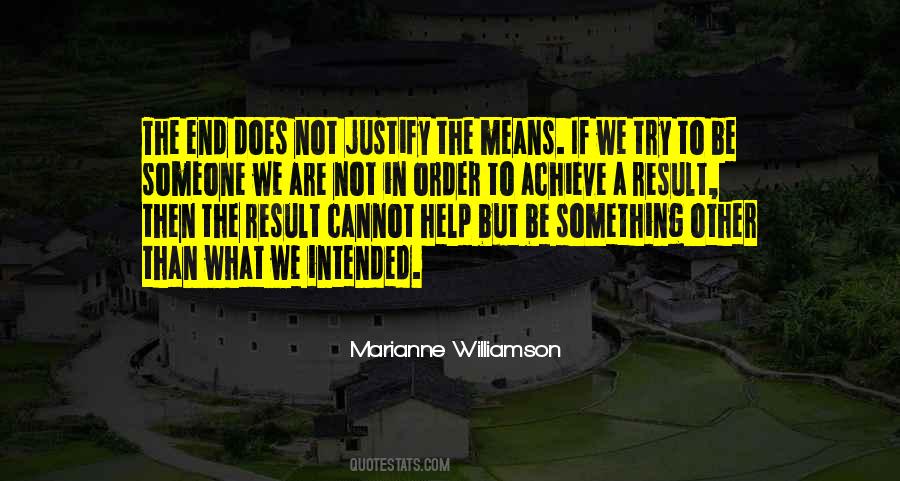 #86. My music has to do with beauty, and it's intended to, if not lift the spirits, then be a kind of a balm to the spirits. - Author: Nick Cave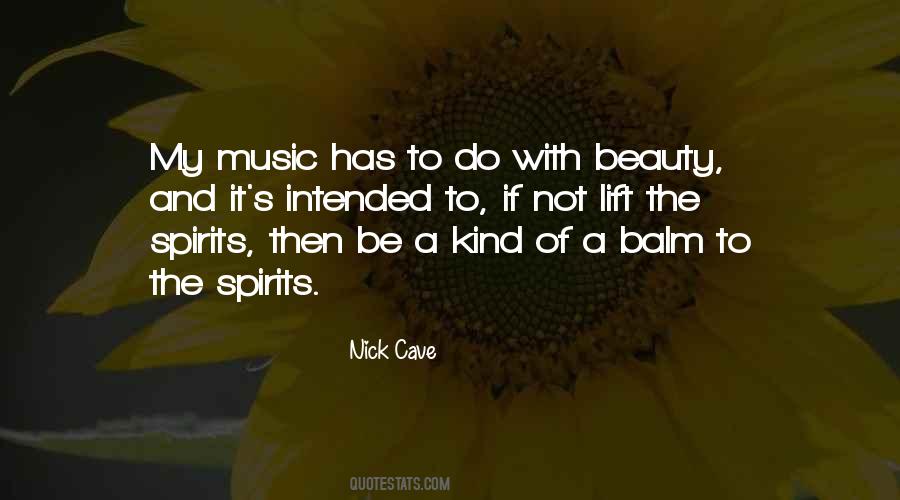 #87. Like a hammer, religion is a tool. It is designed to help you construct your spirituality, but like a hammer, it can also be used as a murder weapon. If you are using it for anything other than constructing your own spirituality, then you are not using it as it was intended. - Author: Karlyle Tomms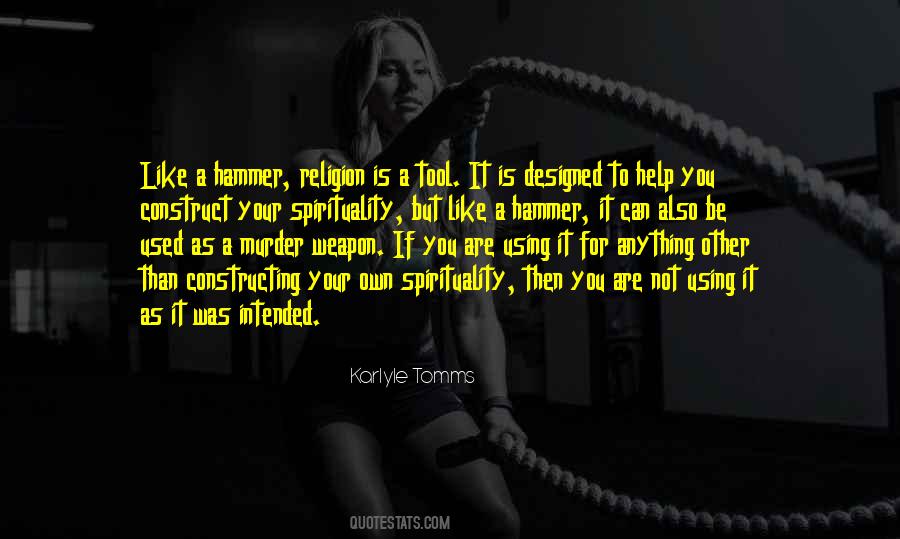 #88. The door to the soul is unlocked; you do not need to please the doorkeeper, the door in front of you is yours, intended for you, and the doorkeeper obeys when spoken to. - Author: Robert Bly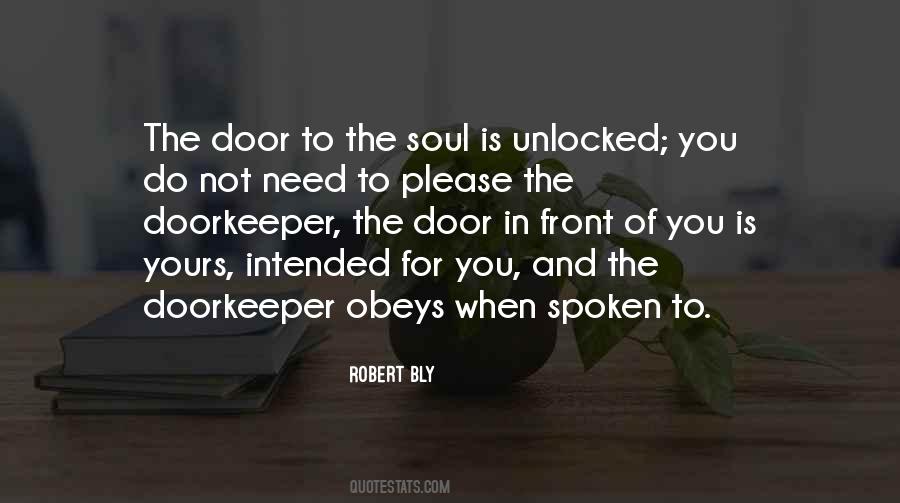 #89. And not only an architect, as General Compson said, but an artist since only an artist could have borne those two years in order to build a house which he doubtless not only expected but firmly intended never to see again. - Author: William Faulkner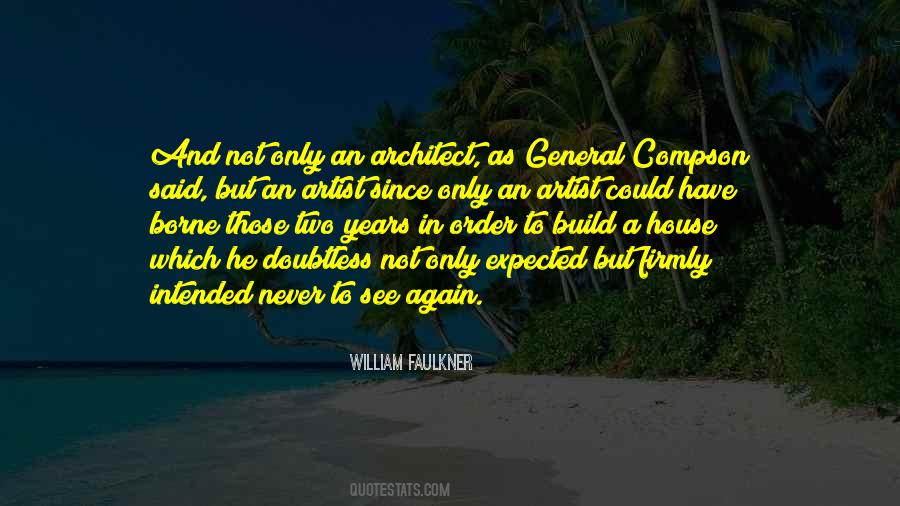 #90. I never intended to become a professional pilot. But, as I became more curious about aircraft, and, well, not being John Travolta, I realized that the only way I was ever going to fly a jet is if I got a job. - Author: Bruce Dickinson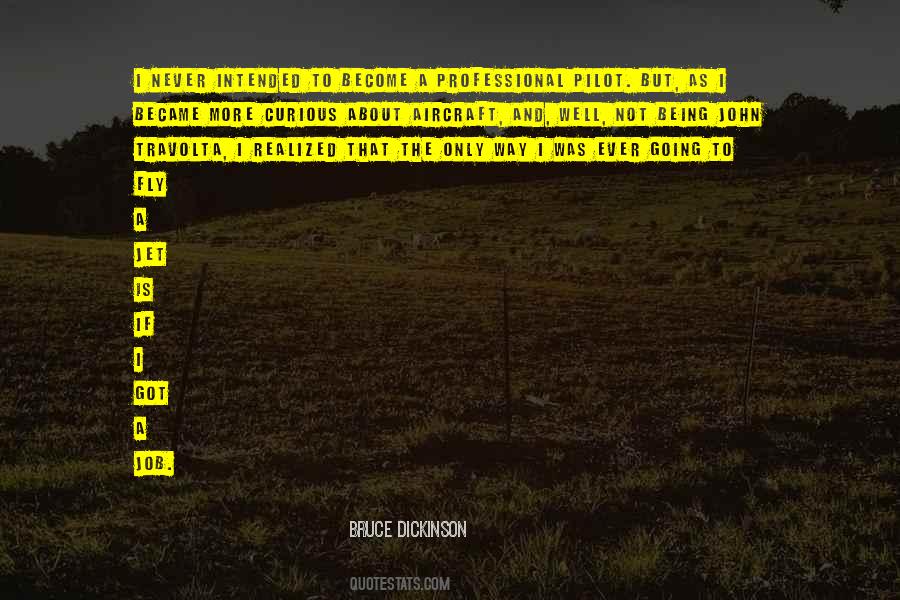 #91. We live in a world of our own creation. We've made our bed, ladies and gentlemen, whether we intended to or not. Now, we get the honor of lying down in it. - Author: Mira Grant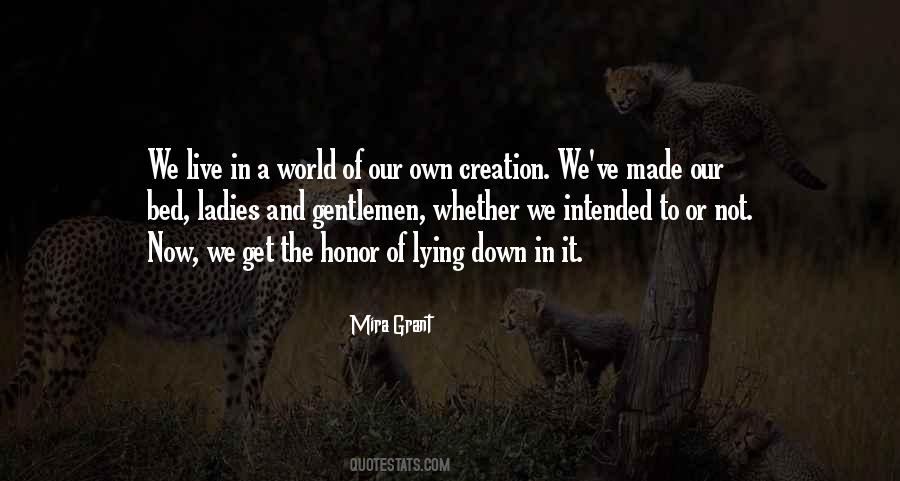 #92. Man was not intended to live alone ... marriage is the best cure for that wretched lingering over one's work. I think I must feel more settled than you all. I would immensely like to see you all married like myself and anchored. - Author: John Everett Millais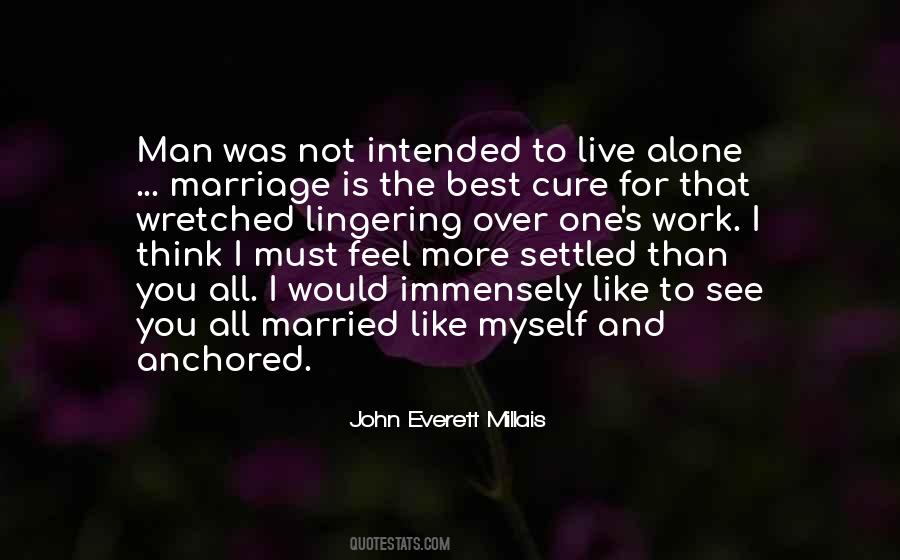 #93. Plan your work and work your plan" we used to say in my first Silicon Valley sales job. Identify the steps you need to take to get where you are going. Without a map who knows where you'll end up! Certainly not where you intended to be. - Author: Ann-Marie Heidingsfelder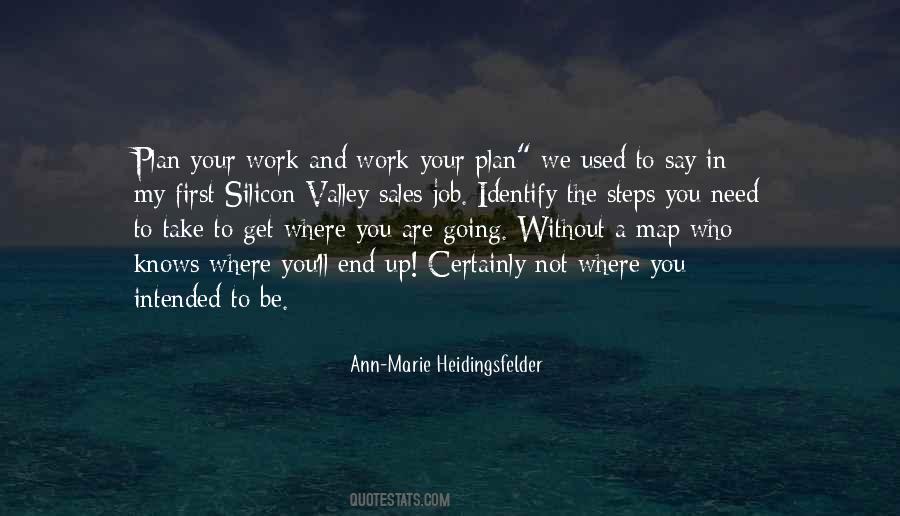 #94. There is no politically neutral fence available for us to sit on, and our attempts to do so have the consequence (intended or not) of supporting the existing political system. - Author: Anne Kearney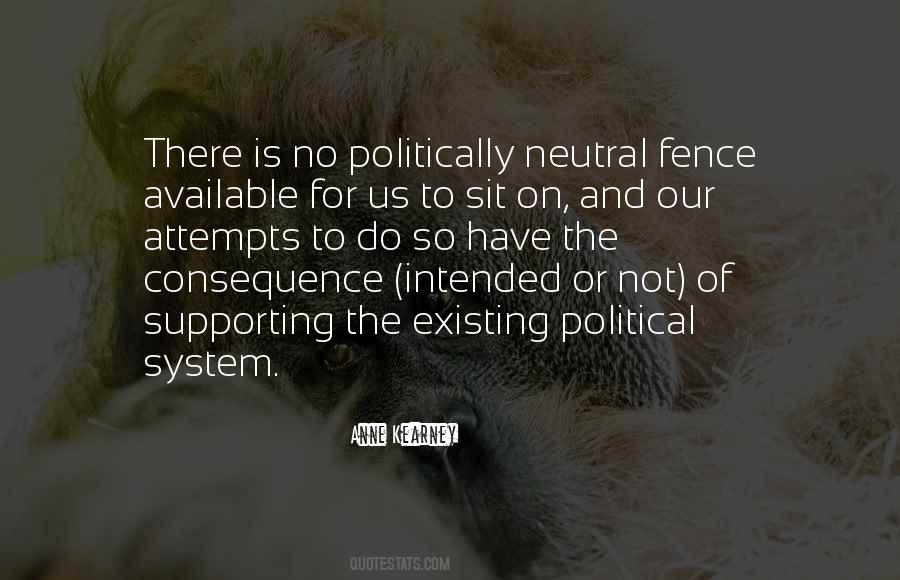 #95. Journalists were never intended to be the cheerleaders of a society, the conductors of applause, the sycophants. Tragically, that is their assigned role in authoritarian societies, but not here - not yet. - Author: Chet Huntley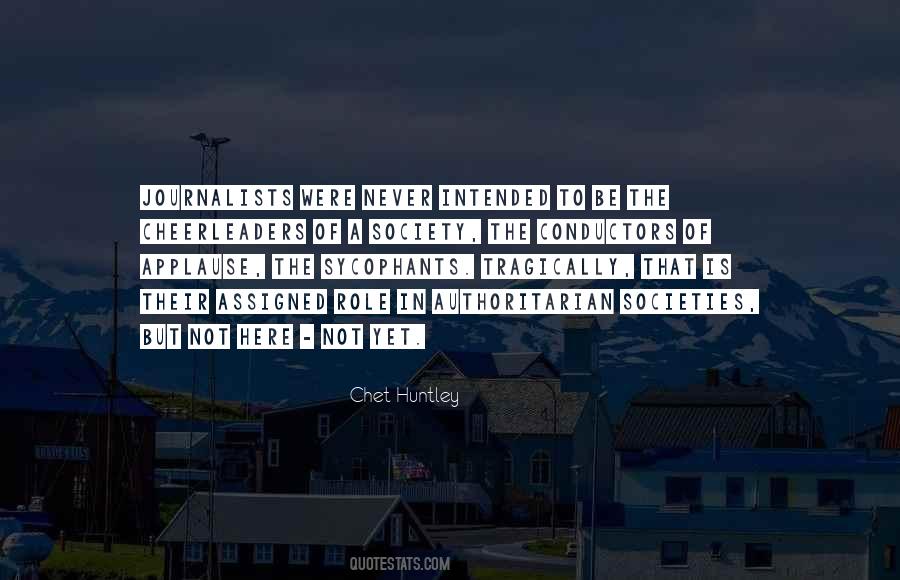 #96. If Nicholas be not always found to be blameless or agreeable, he is not always intended to appear so. He is a young man of an impetuous temper and of little or no experience; and I saw no reason why such a hero should be lifted out of nature. - Author: Charles Dickens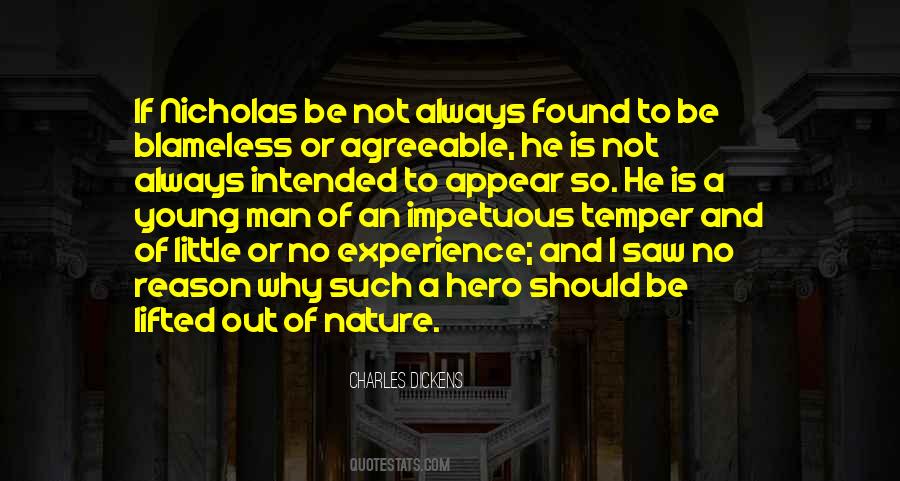 #97. I figured out some basic stuff: that form and colour defines your perception of the nature of an object, whether or not it is intended to. - Author: Jonathan Ive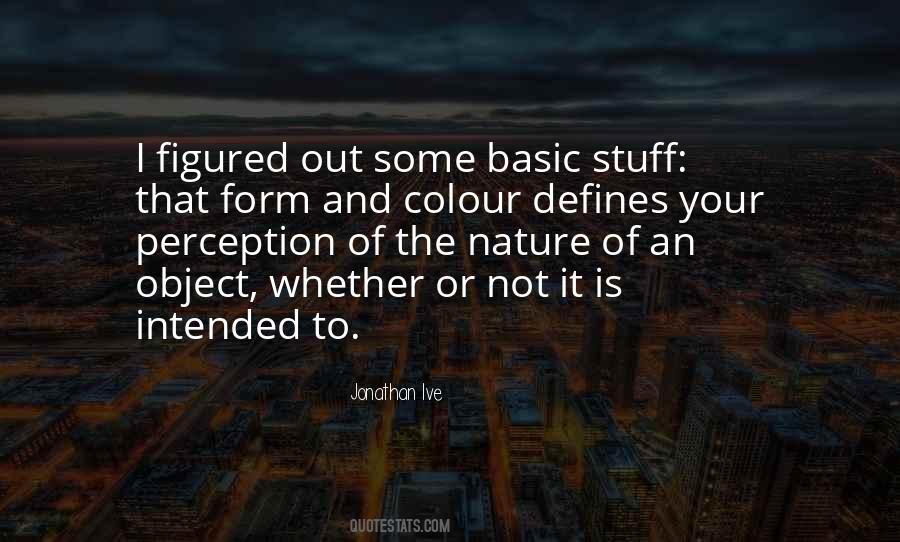 #98. If users are not doing what the designer intended (when users are investing time, effort, etc in your product), the designer may be asking them to do too much. - Author: Nir Eyal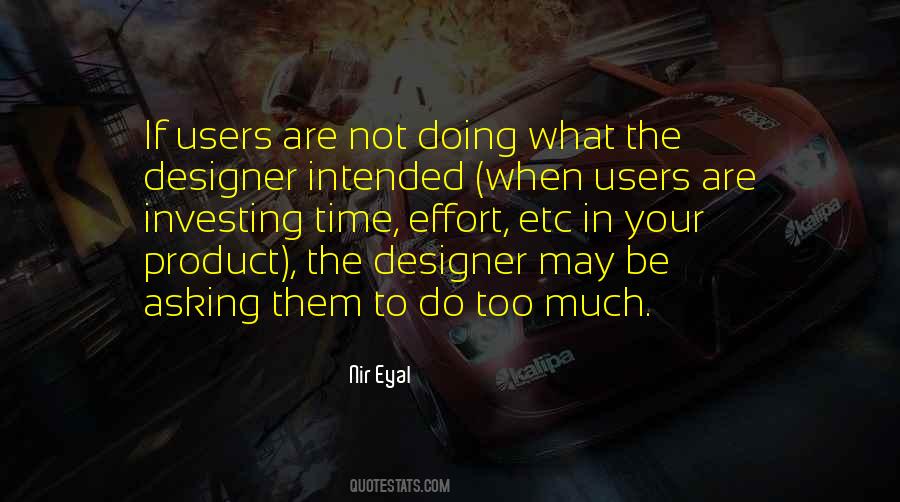 #99. An argument is a connected series of statements intended to establish a definite proposition ... A contradiction is just the automatic gainsaying of anything the other person says.
No, it's not ... - Author: Graham Chapman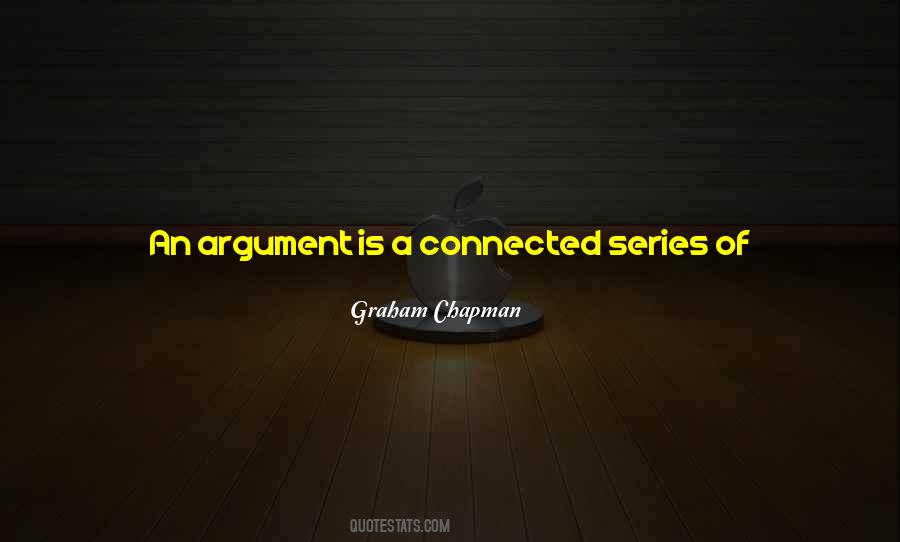 #100. The conscious mind is intended as a focusing tool, not a storing place. - Author: Matthew Perman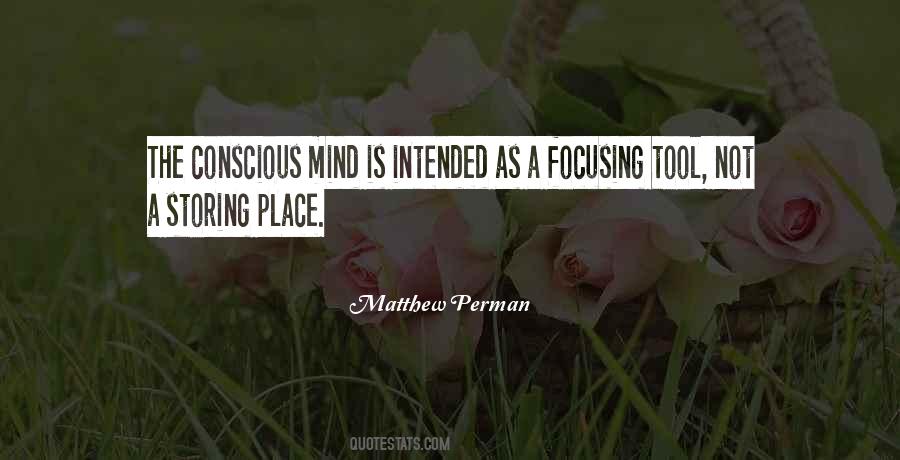 Famous Authors
Popular Topics