Non Partisan Famous Quotes & Sayings
List of top 46 famous quotes and sayings about non partisan to read and share with friends on your Facebook, Twitter, blogs.
Top 46 Non Partisan Quotes
#1. One of the expedients of party to acquire influence, within particular districts, is to misrepresent the opinions and aims of other districts. - Author: George Washington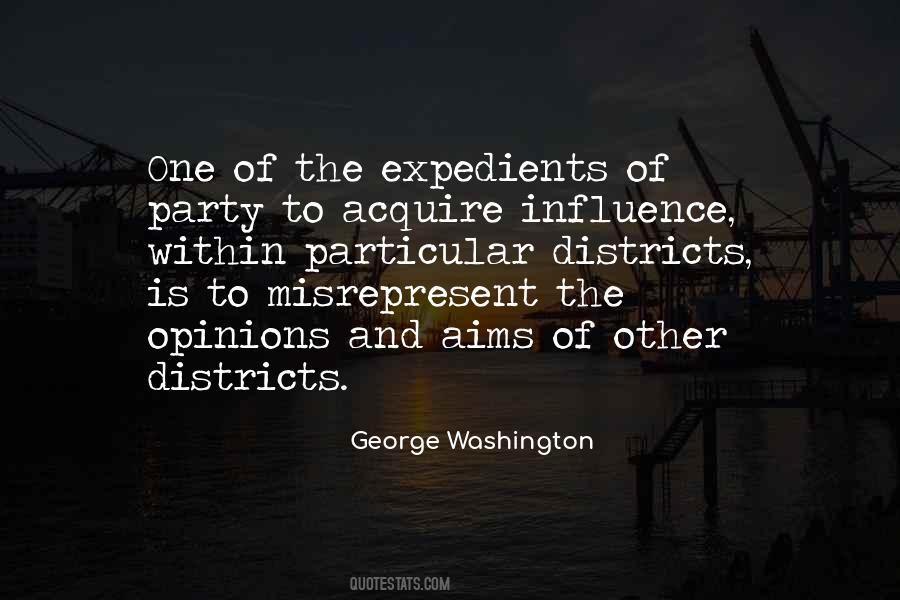 #2. I'm a partisan, too. I'm in favor of AUTHENTICITY. US State Department veteran and U.N. refugee official Wendy Chamberlain - Author: Ron Suskind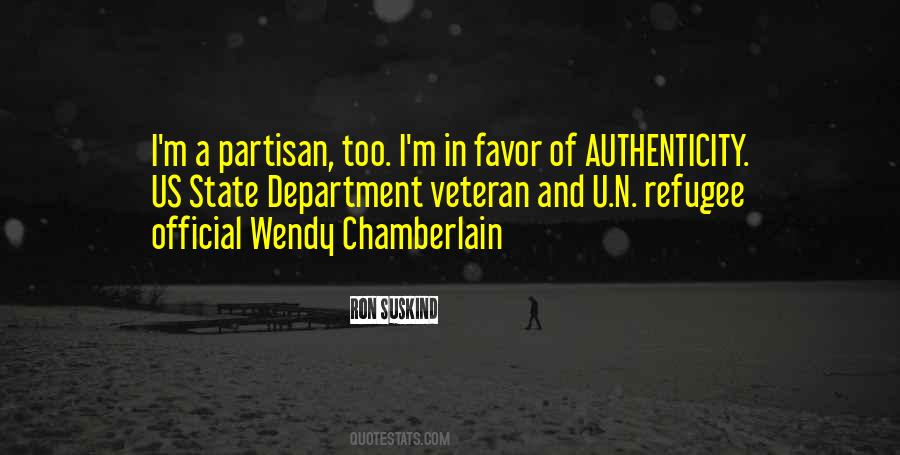 #3. I live, I am partisan. This is why I hate those who do not take sides; I hate those who are indifferent - Author: Antonio Gramsci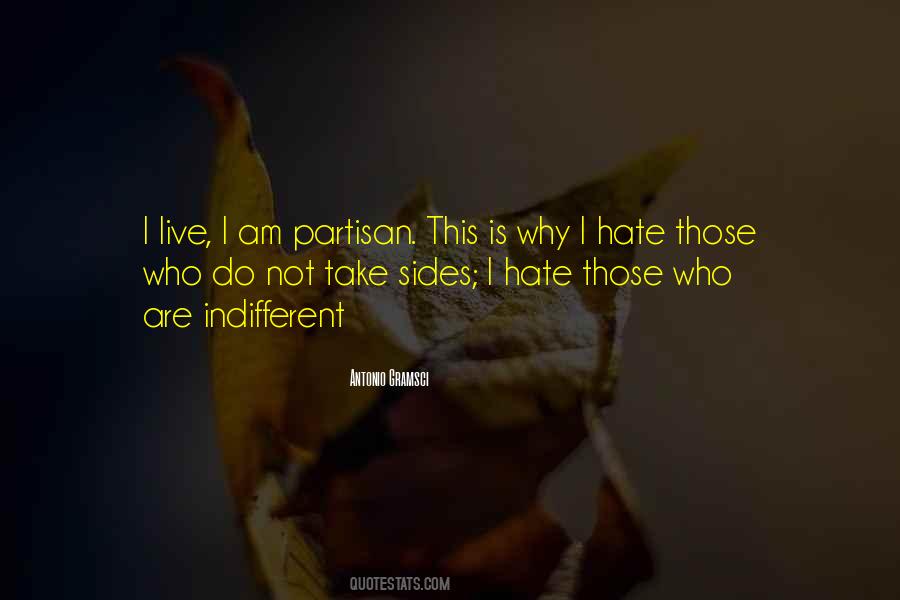 #4. Frankly, if independents and Democrats want to work with us on conservative ideas, I can do that better at Heritage than as a partisan inside. - Author: Jim DeMint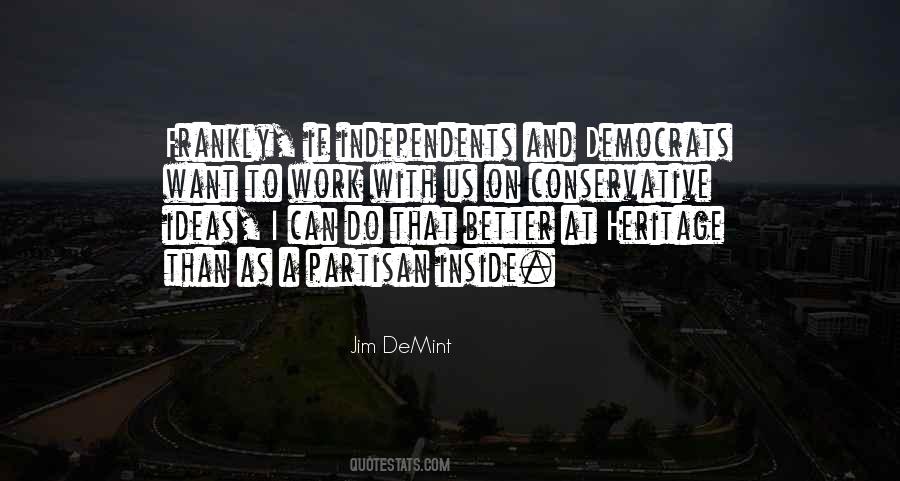 #5. It's nice to say let's be bipartisan. But we're a partisan nation. We were raised as a partisan nation. - Author: Colin Powell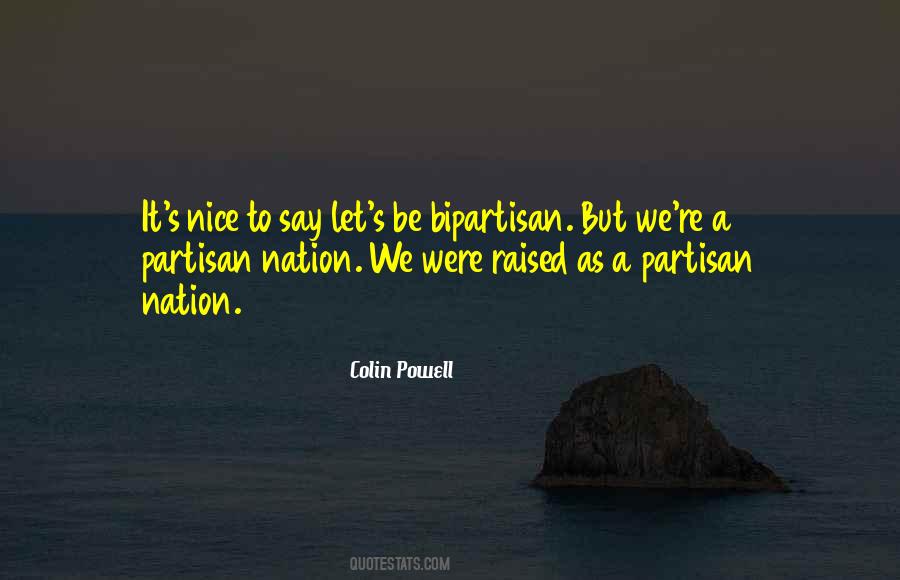 #6. Just last week, I was successful in passing two bi-partisan amendments through the House of Representatives that aim to address the even larger problem of cracking down on countries who export the materials to create meth into the United States. - Author: Mark Kennedy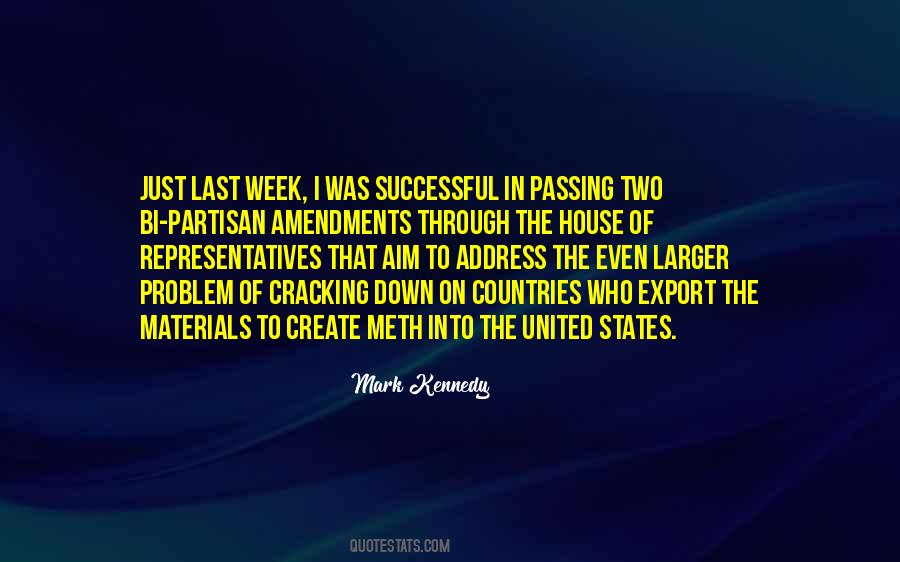 #7. The mid-19th century was noted for a partisan, rather than a consensus press, but this partisanship was able to turn out voters consistently. - Author: Harold Holzer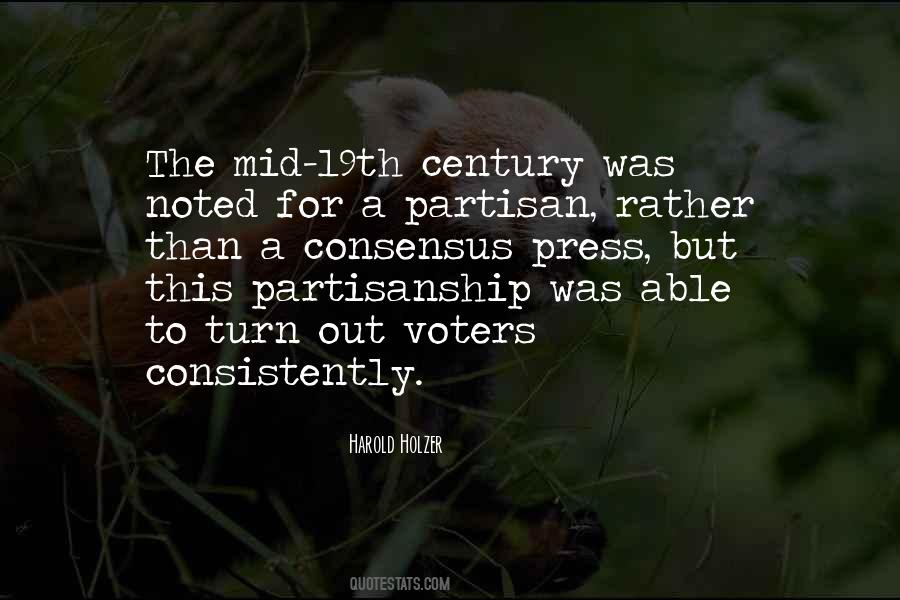 #8. Some of the published news was distorted, but distortion is inherent in partisan journalism, the same as it is in political rallies. - Author: E.B. White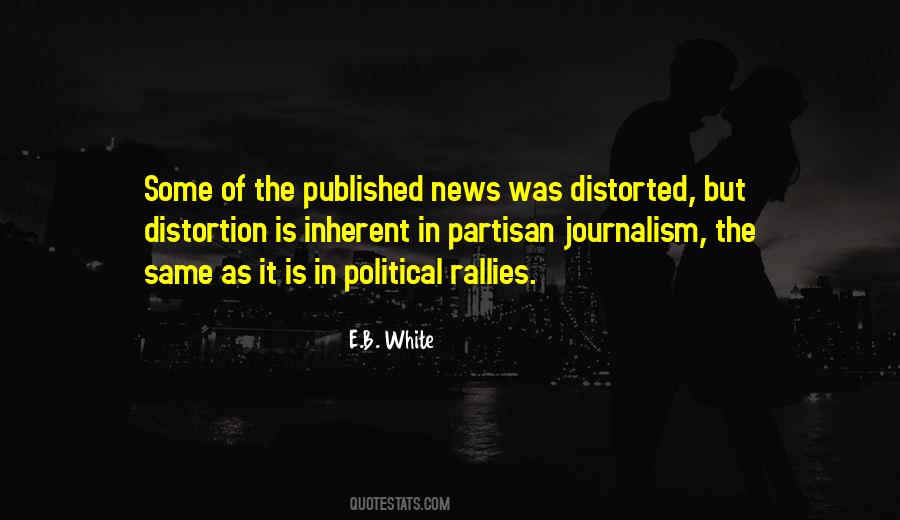 #9. I loved September 12th. I loved the way - it's awful but, boy, did I love that day when we all came together. All the bickering stopped. All the partisan, cheap partisan warfare stopped. - Author: Daniel Silva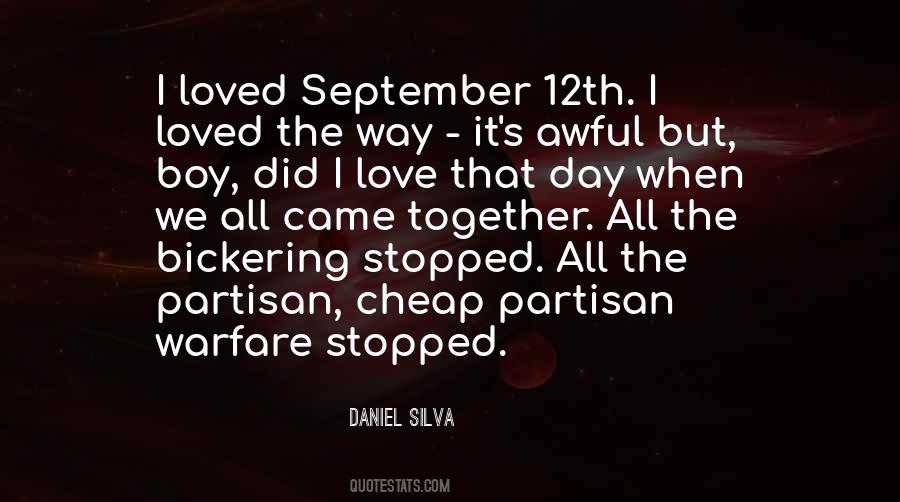 #10. Truth becomes a relative and disputable term in the alternate reality of partisan politics - Author: Michael Rejebian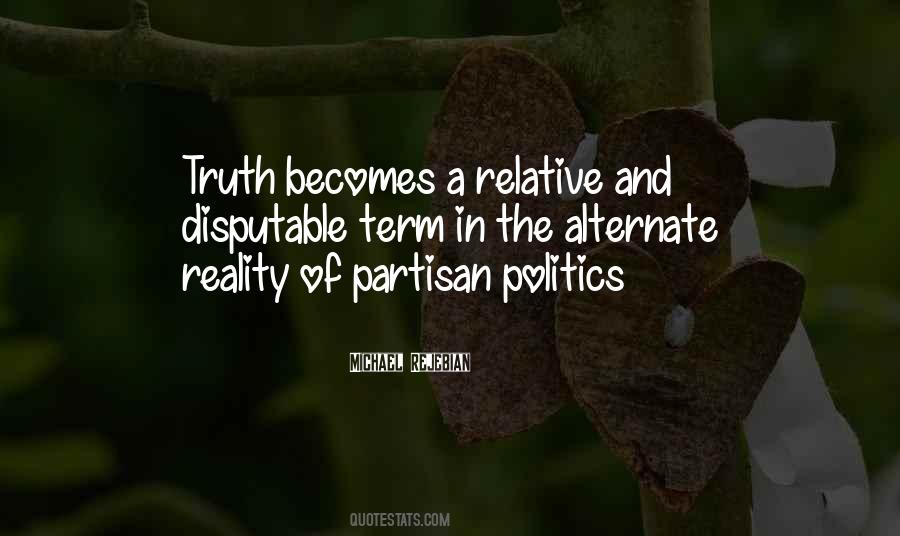 #11. I want to figure out how we put California and America back on track - how we bridge this partisan divide that is so polarizing. - Author: Antonio Villaraigosa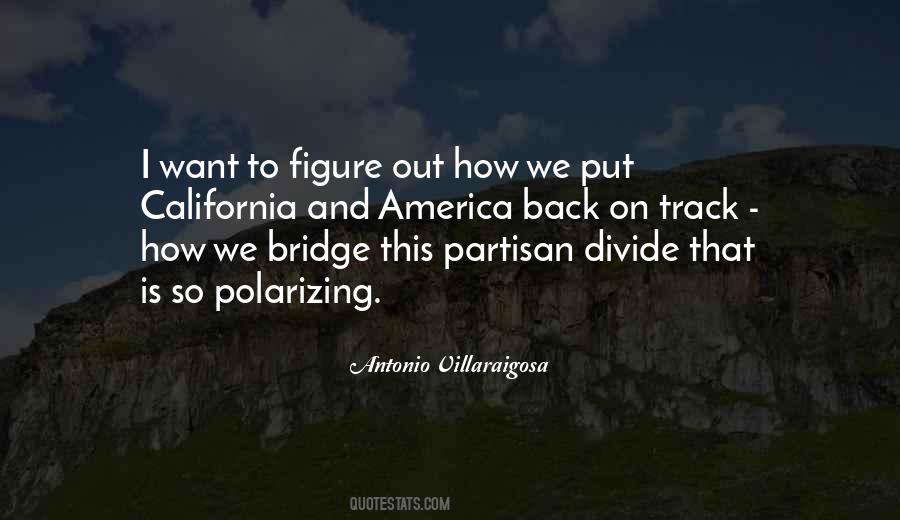 #12. Every citizen's vote should count in America, not just the votes of partisan insiders in the Electoral College. The Electoral College was necessary when communications were poor, literacy was low and voters lacked information about out-of-state figures, which is clearly no longer the case. - Author: Gene Green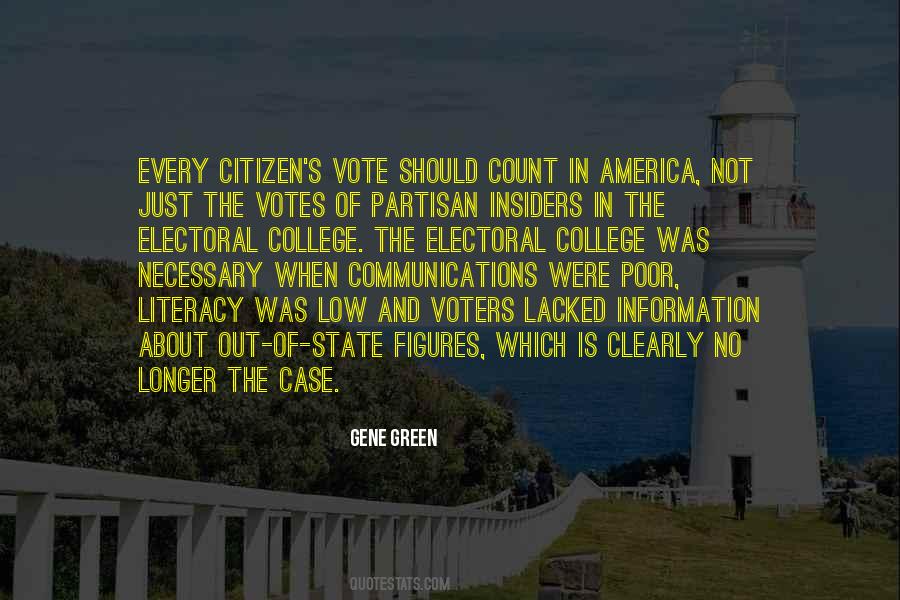 #13. While once it was the rank and file that cheered with all the partisan passions at their heights, today it is the party leaders who are cheering themselves; and all by themselves. The mob that is their audience is in one vast universal trance, thinking about something else. - Author: Gilbert K. Chesterton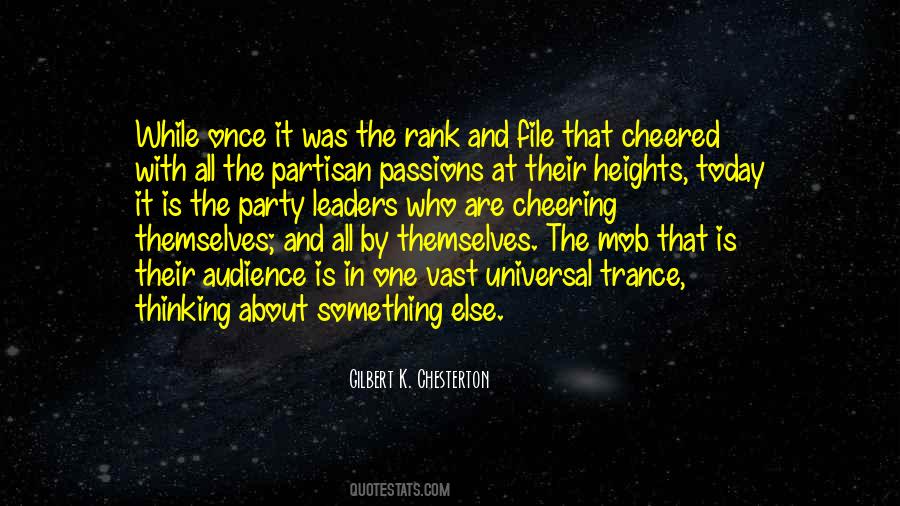 #14. Further-more, partisan attachments powerfully shape political perceptions, beliefs and values, and incumbents enjoy advantages well beyond the way in which their districts are configured. - Author: Thomas E. Mann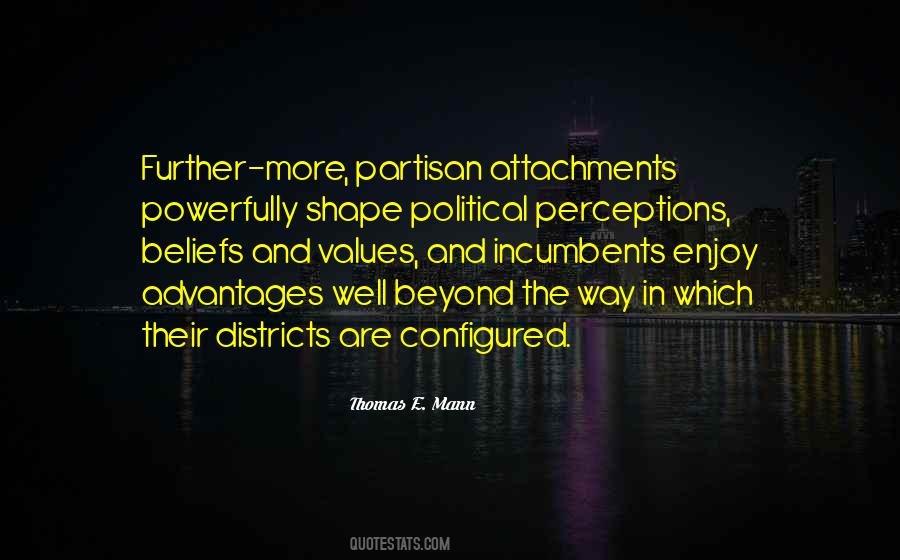 #15. When a big event happens, people turn on to CNN, not only because they know there will be people there covering an event on the ground, but because they know we're going to cover it in a way that's non-partisan, that's not left or right. - Author: Anderson Cooper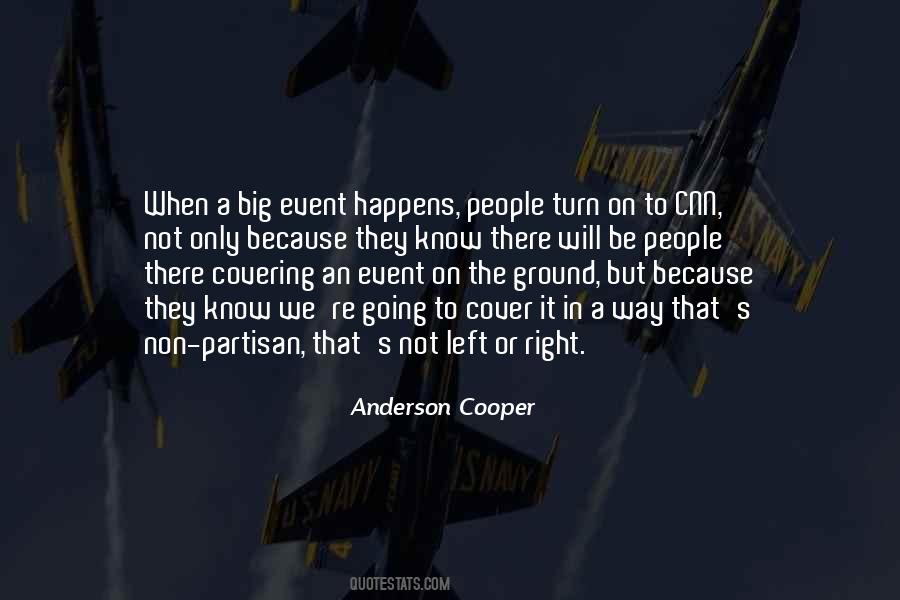 #16. Disease is a non-partisan problems that requires a non-partisan solution. - Author: Michael J. Fox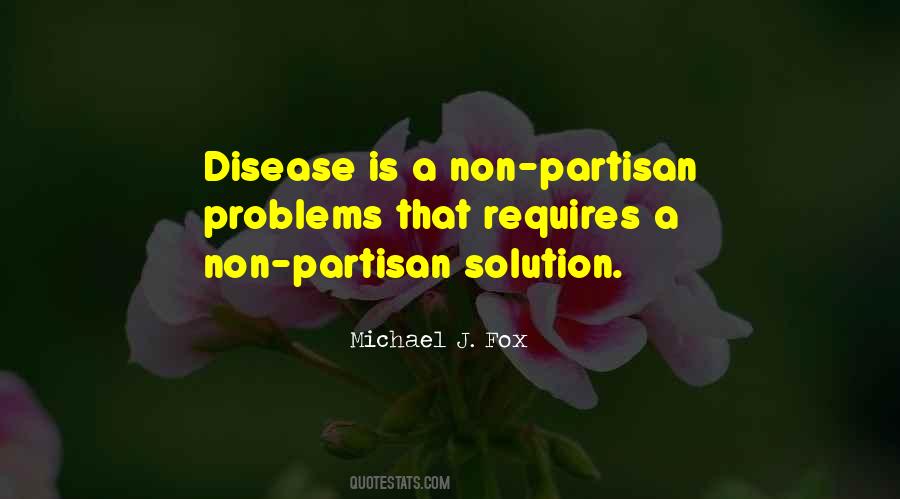 #17. Most Evangelicals claim to be politically non-partisan, and say they only identify with the Republican Party because the Republicans are committed to 'family values.' - Author: Tony Campolo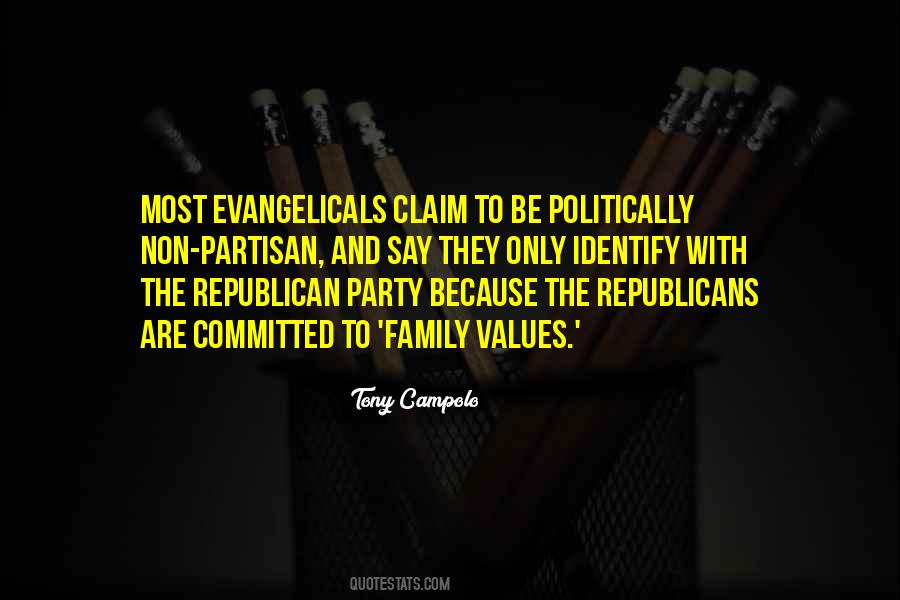 #18. I was confident that it [would] not in any way affect my ability to be impartial, objective and non-partisan. - Author: Calvin Cheng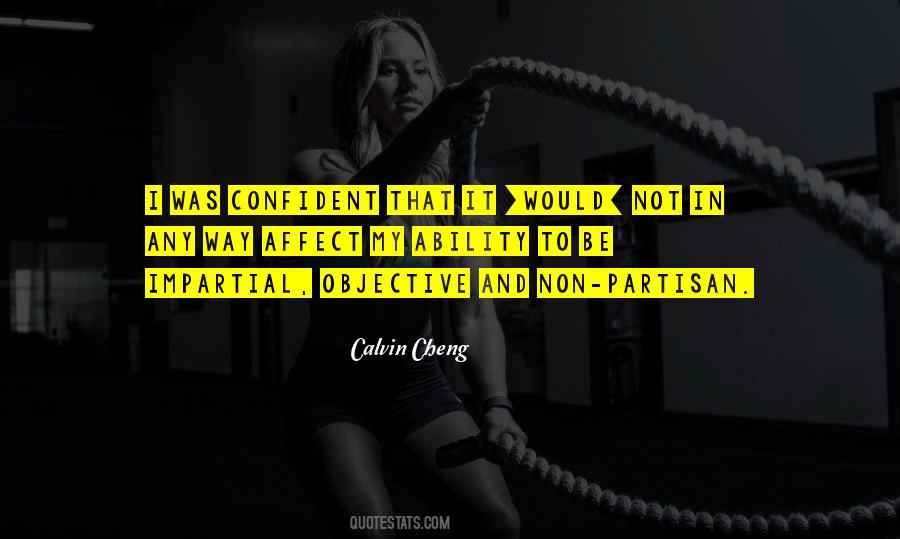 #19. Surely to root politics out of art is a highly necessary undertaking: for the freedom of art, like that of science, depends entirely upon its objectivity and non-practical, non-partisan passion. - Author: Wyndham Lewis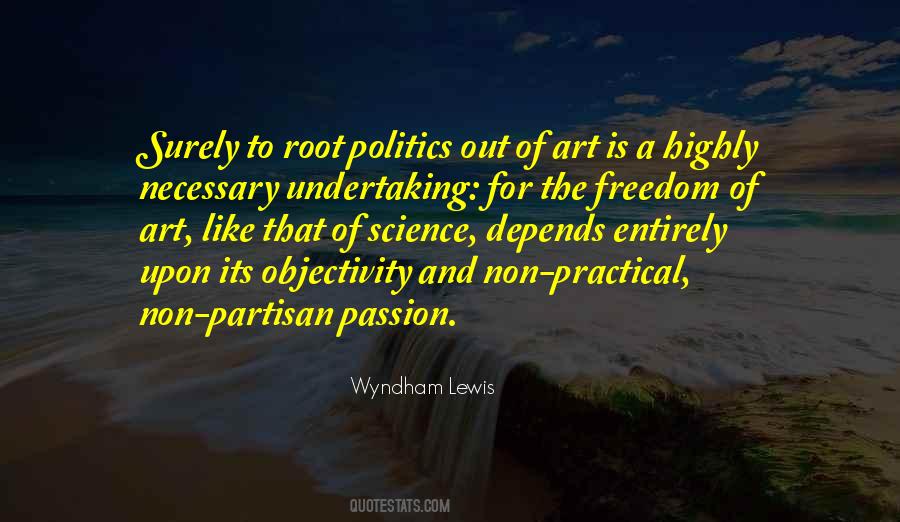 #20. I've been the co-chair of the Non-Partisan Women's Caucus and vice-chair for several years, taking a leadership role in this women's organization. - Author: Gwen Moore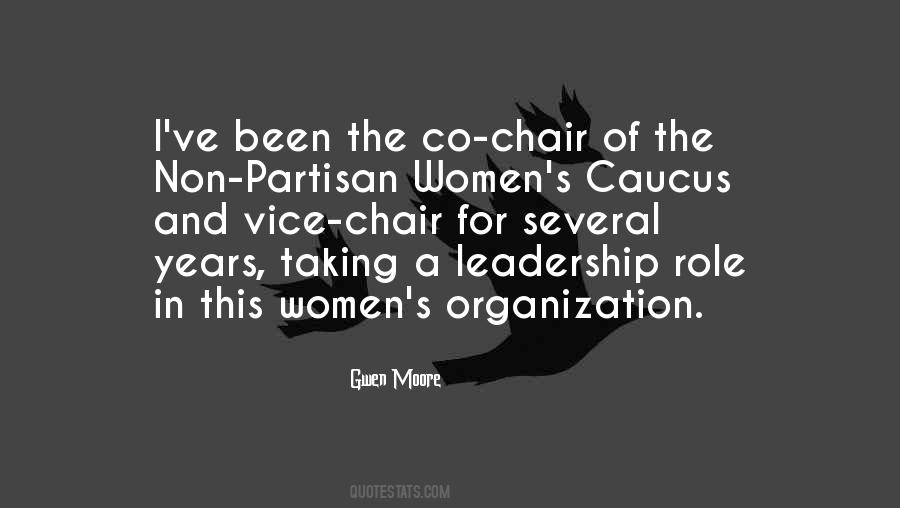 #21. One of the reasons I wanted to leave my position at Common Cause and return to politics was to regain the freedom to speak out politically - to not be constrained by a non-partisan organization. - Author: Chellie Pingree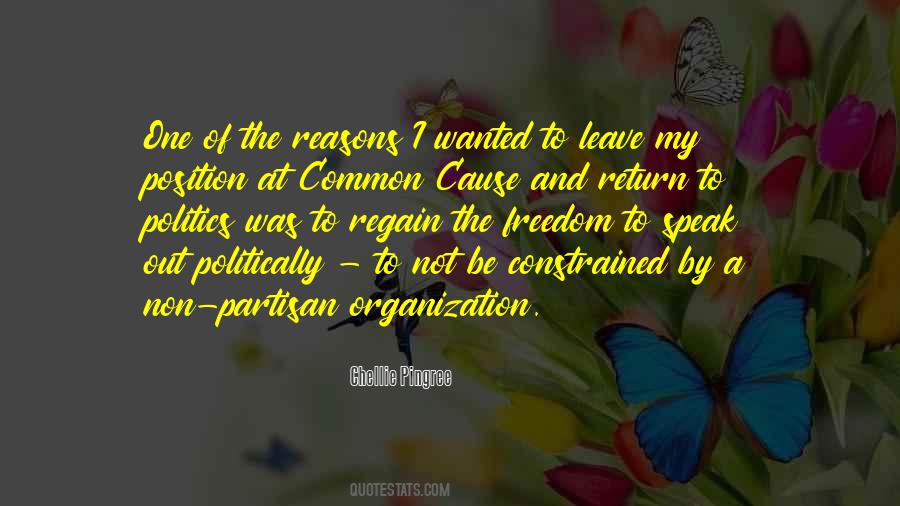 #22. After President Obama's election, efforts at othering Obama quickly became about smearing his non-partisan allies and ambassadors. - Author: Christine Pelosi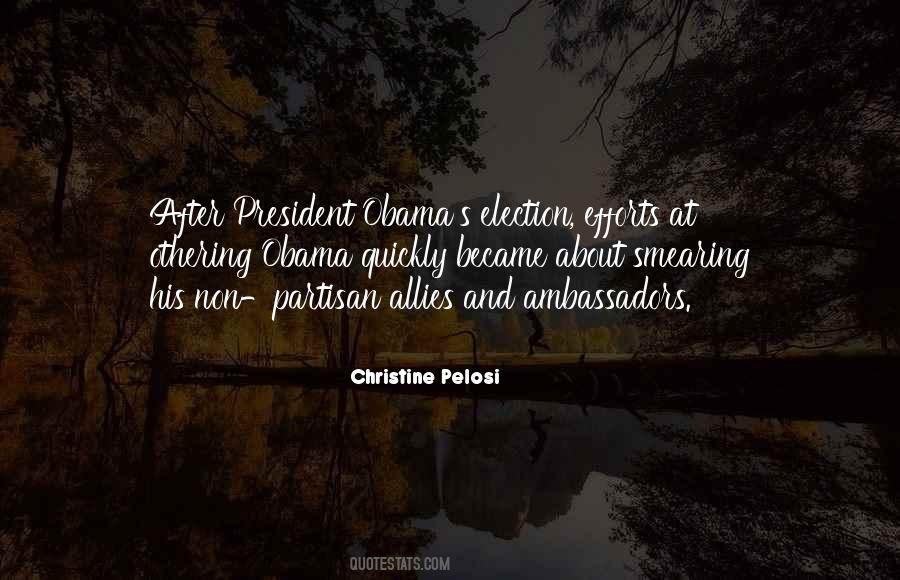 #23. Lift the curtain and 'the State' reveals itself as a little group of fallible men in Whitehall, making guesses about the future, influenced by political prejudices and partisan prejudices, and working on projections drawn from the past by a staff of economists. - Author: Enoch Powell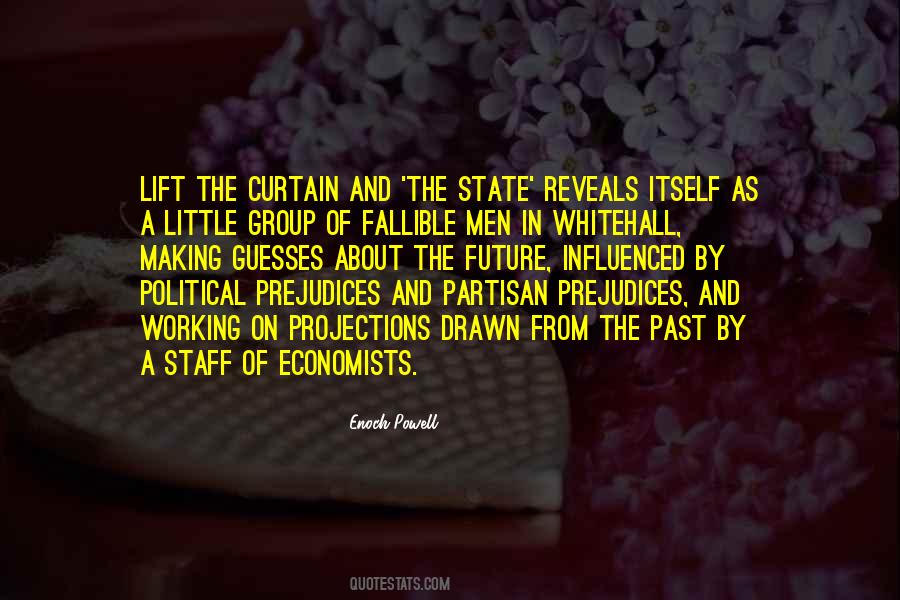 #24. Those who consider the Devil to be a partisan of Evil and angels to be warriors for Good accept the demagogy of the angels. Things are clearly more complicated. - Author: Milan Kundera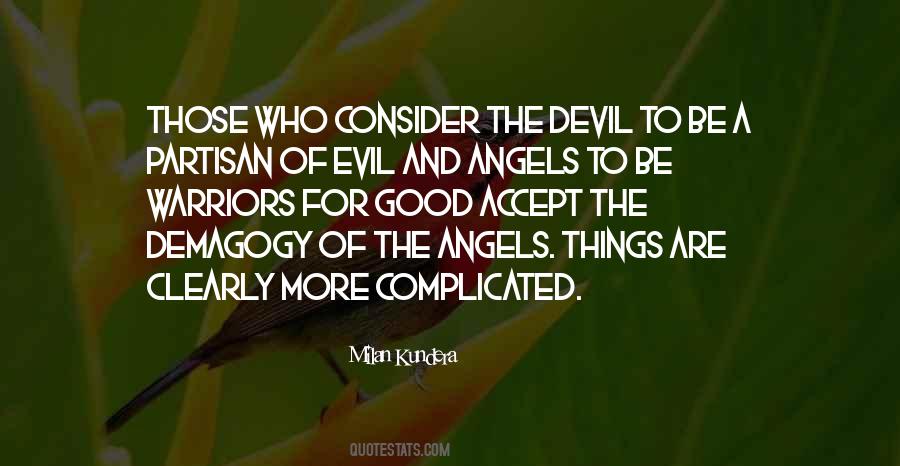 #25. I don't know if I'm partisan to the underdog or whether I'm the underdog. - Author: Studs Terkel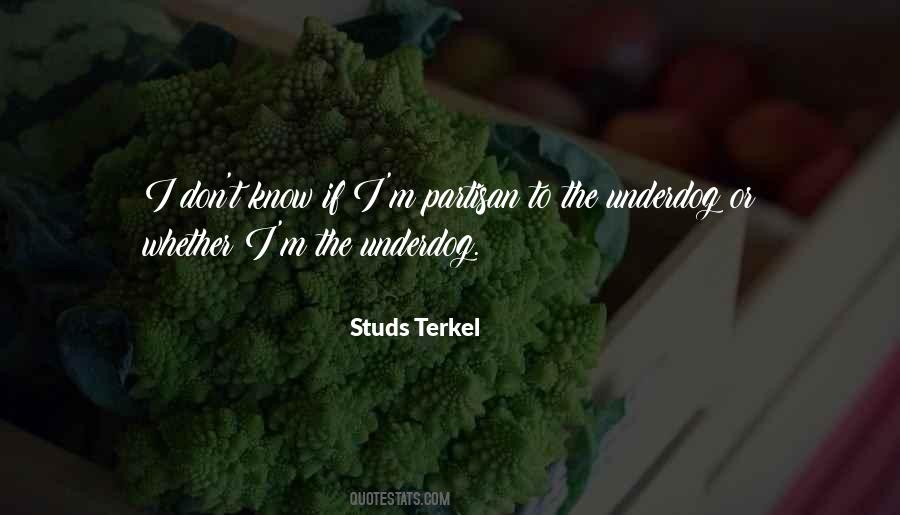 #26. There's no such thing as a partisan base. - Author: Stephanie Herseth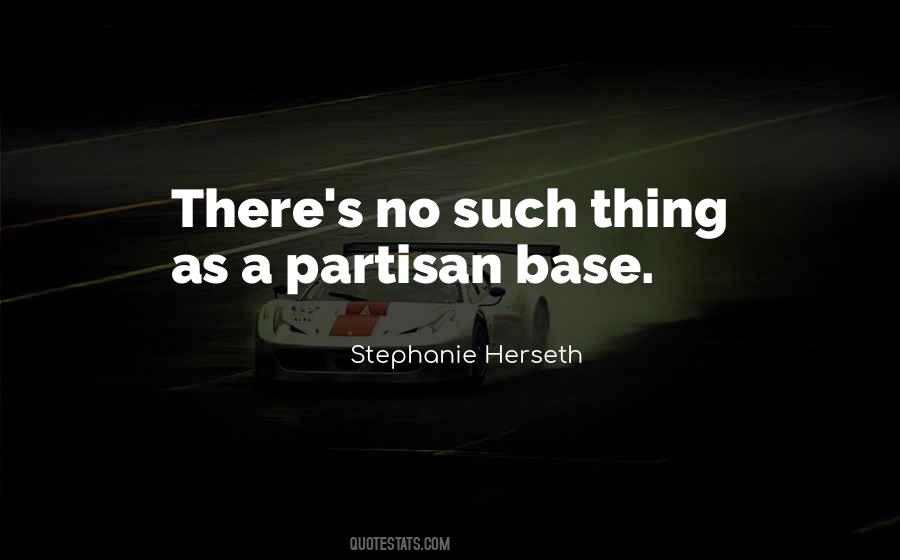 #27. In Washington, when you're a leader, you have to put aside partisan politics to do what's right for the people. - Author: George Pataki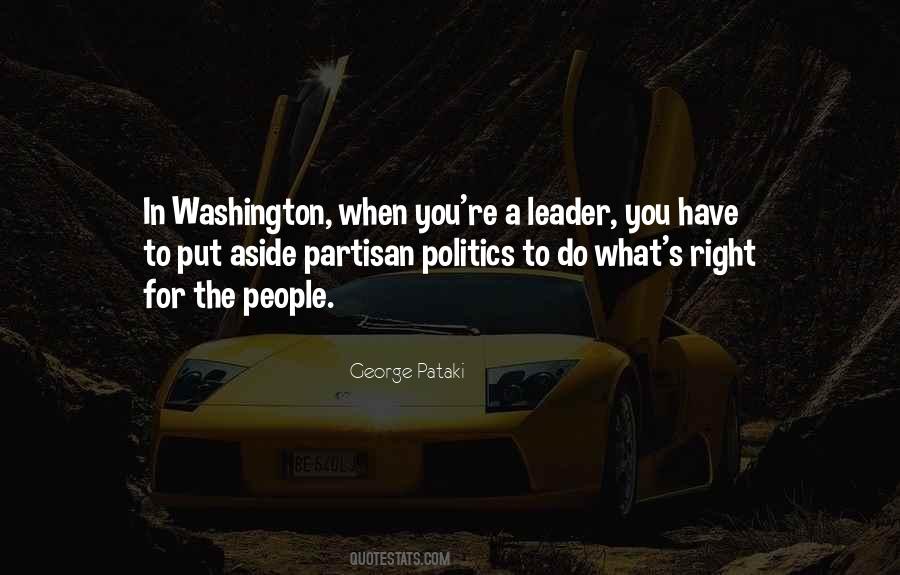 #28. A new political-entertainment class has moved into the noisy void once occupied by the sage pontiffs of yore, a class just as polarized as our partisan divide: one side holding up a fun-house mirror to folly, the other side reveling in its own warped reflection. - Author: James Wolcott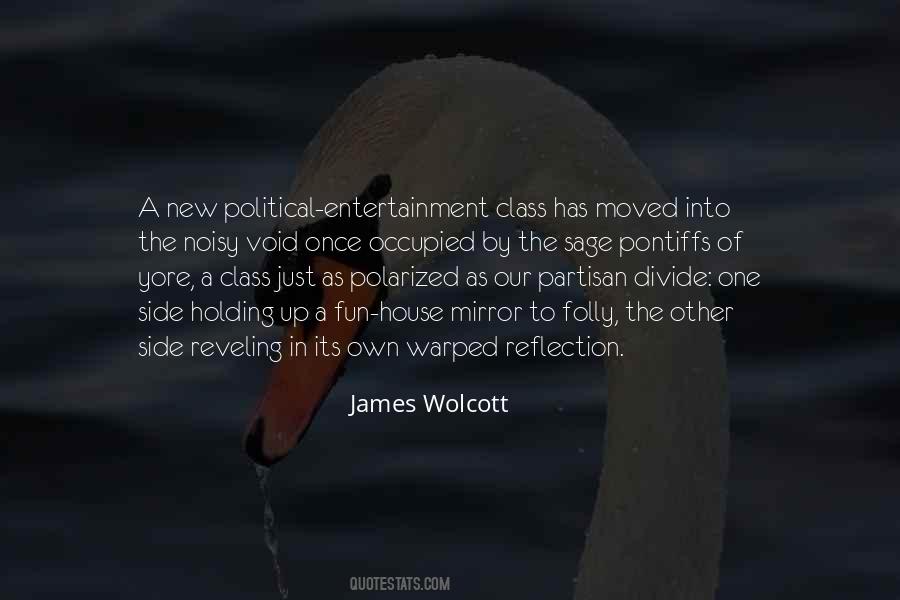 #29. I've never been a partisan, I've never been a Republican, I've never been a Democrat, ever, which is why I was very frustrated being called a gay Republican when I never attached myself to that. - Author: Andrew Sullivan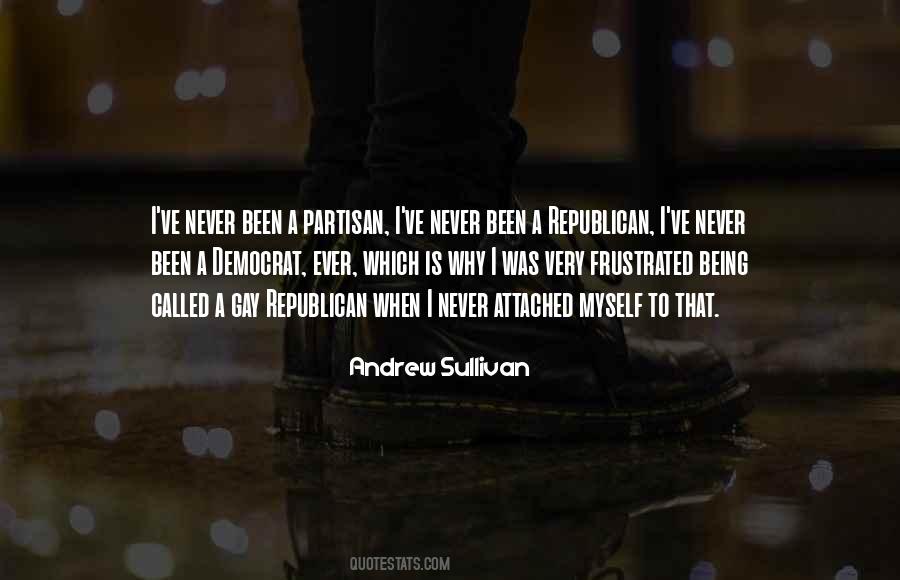 #30. I was a little girl fighting as a partisan against Nazi-Fascism. - Author: Oriana Fallaci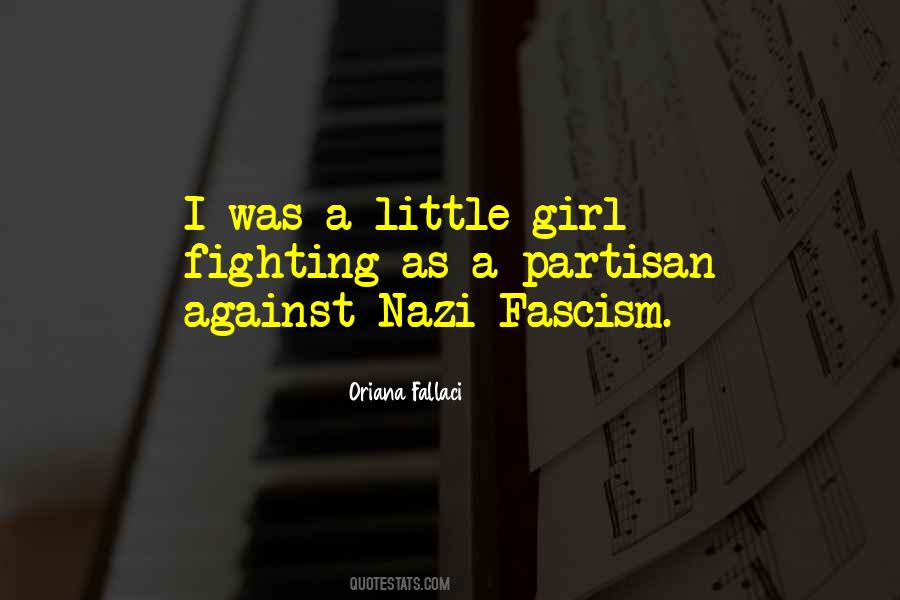 #31. The country has sorted itself ideologically into the two political parties, and those partisan attachments have hardened in recent years. It will take an extraordinary event and act of leadership to break this partisan divide. I thought 9/11 might provide such an opportunity, but it was not seized. - Author: Thomas E. Mann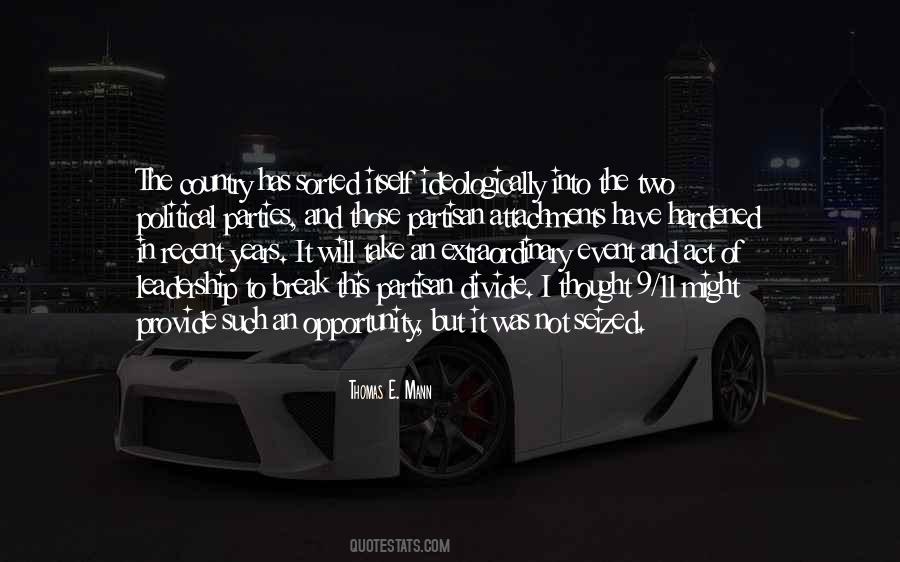 #32. Theater is perhaps one of the few places left where we are in a dialogue right now. Everything has become so partisan, and the rhetoric has become so heated, that conversation is almost impossible. - Author: Paula Vogel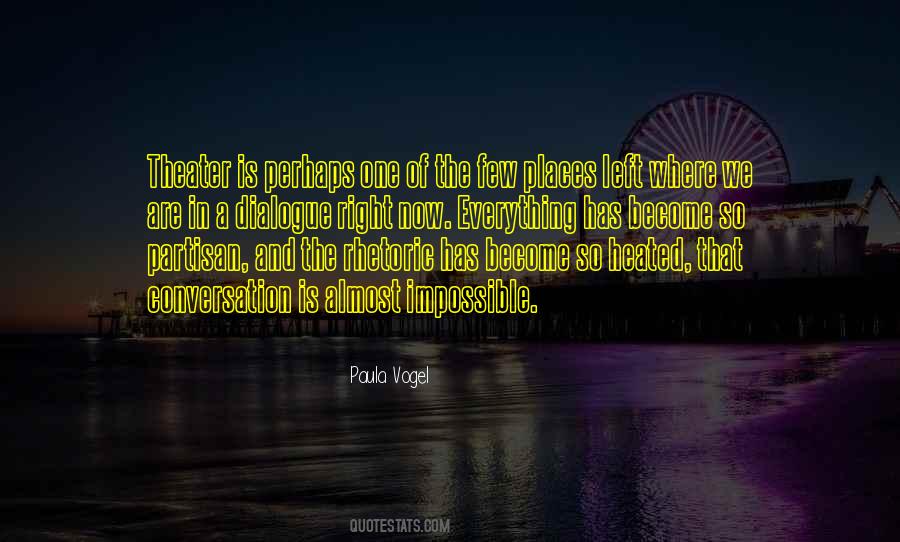 #33. If politics left out the manipulation of money, I would perhaps view it more than a partisan traffic jam that never ends. - Author: Zephyr McIntyre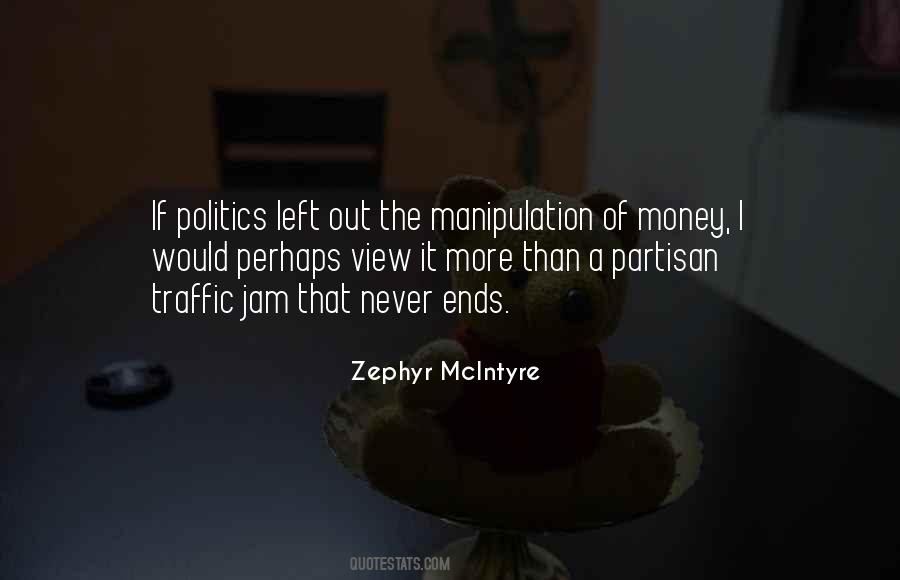 #34. Motivated more by partisan politics than by national security, today's Democratic leaders see America as an occupier, not a liberator. And nothing makes this Marine madder than someone calling American troops occupiers rather than liberators. - Author: Zell Miller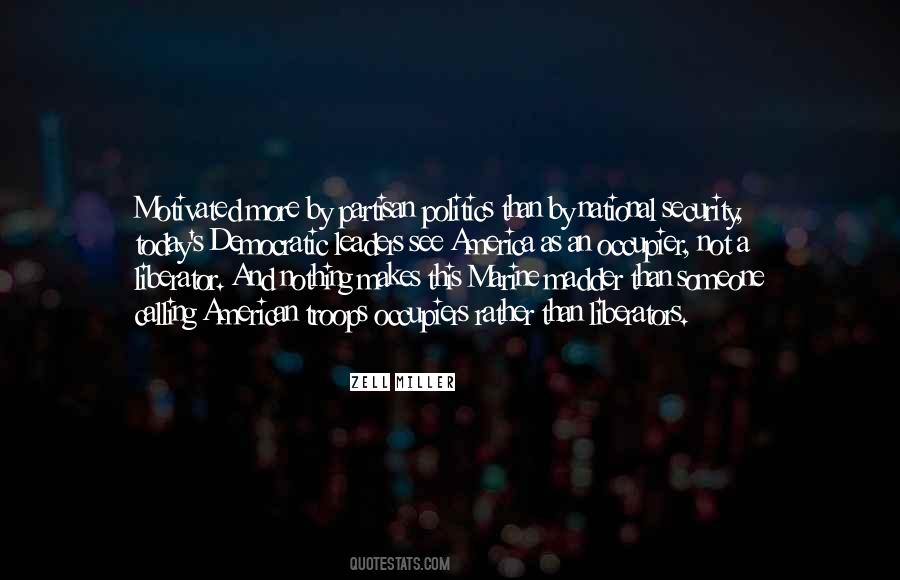 #35. Our citizens have the right to protection from the incompetency of public employees who hold their places solely as the reward of partisan service. - Author: Grover Cleveland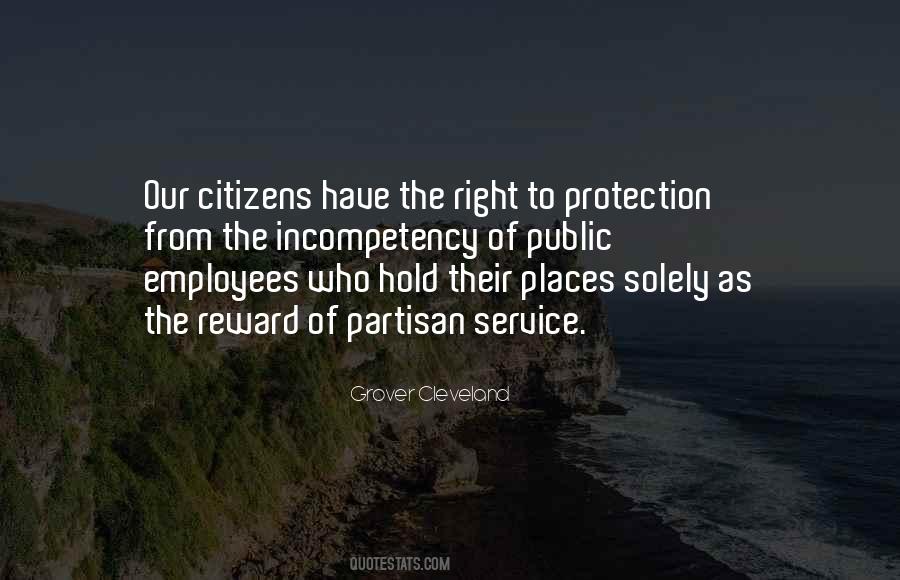 #36. It is not the principled partisan, however obnoxious he may seem to his opponents, who degrades our public debate, but the preening, self-styled statesman who elevates compromise to a first principle. - Author: Tom DeLay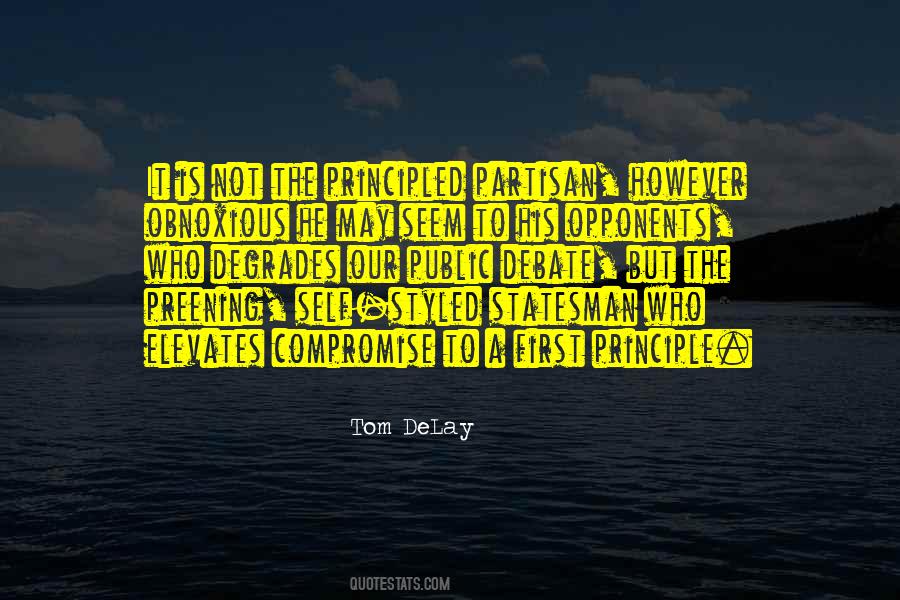 #37. I am not a rabid partisan. - Author: Joe Wilson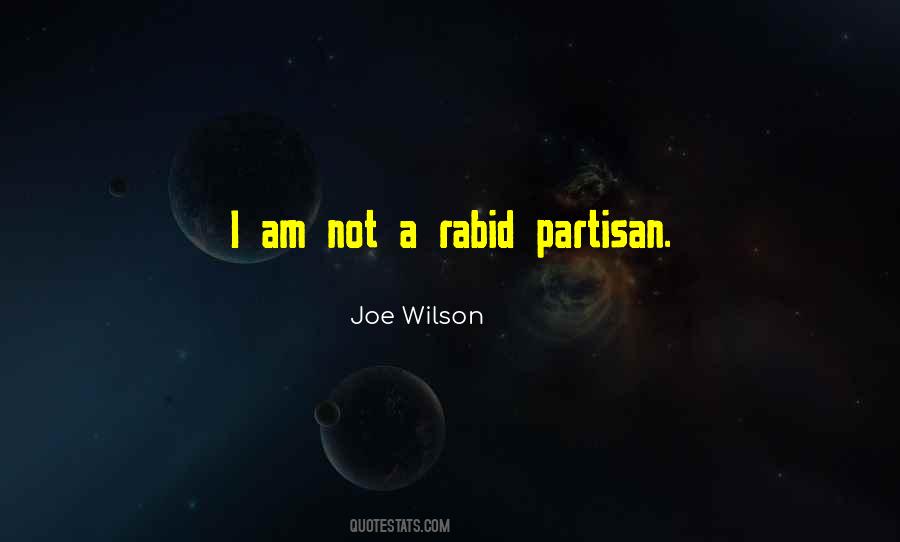 #38. True Christianity is not defined on the basis of external moralism, religious traditionalism, or partisan politics, but on the basis of a personal love for Jesus Christ and a desire to follow Him no matter what the cost (John 14:15). - Author: John F. MacArthur Jr.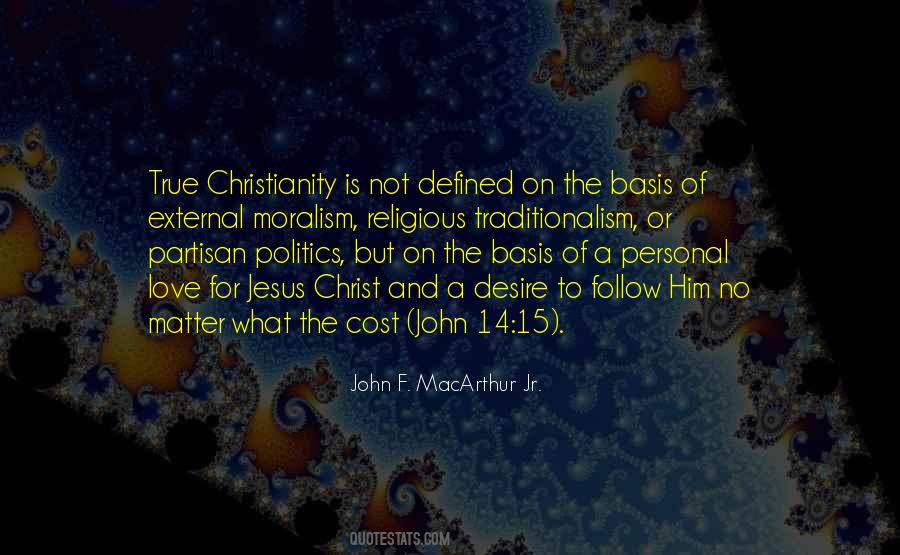 #39. I think that Minnesota is different because we are proving that tri-partisan government could work, that you do not need to necessarily be a Democrat or a Republican to be successful at governing. - Author: Jesse Ventura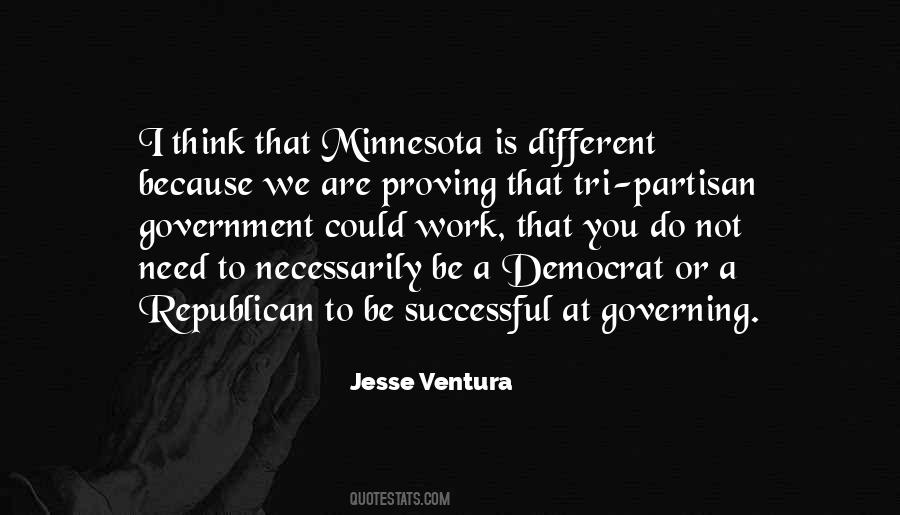 #40. Partisan politics has no place in the classroom. - Author: Juan Cole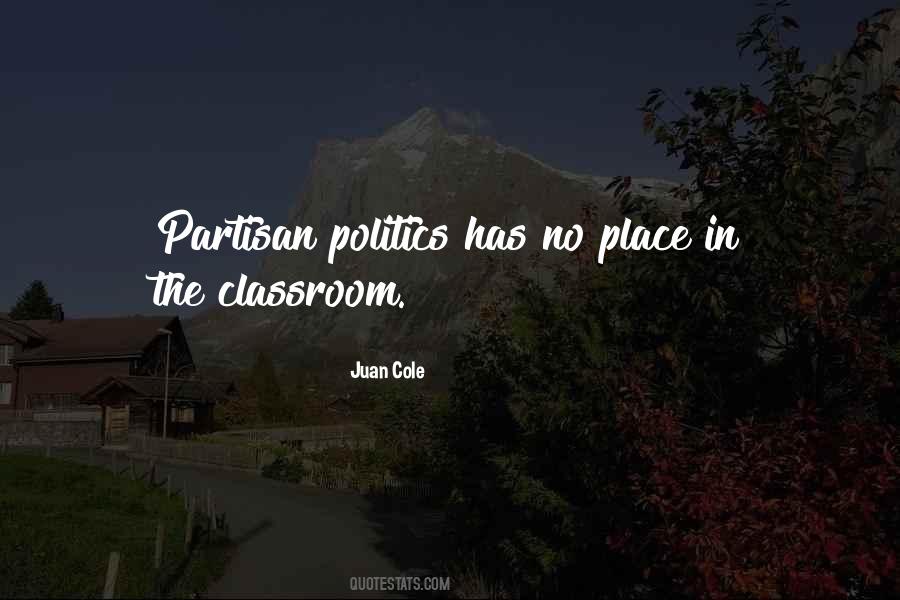 #41. Congress suffers a great deal of criticism for its partisan acrimony. But while we may disagree politically, and air our opposition in this chamber, it is the conversation behind the scenes that cements and defines our relationships. - Author: Kay Bailey Hutchison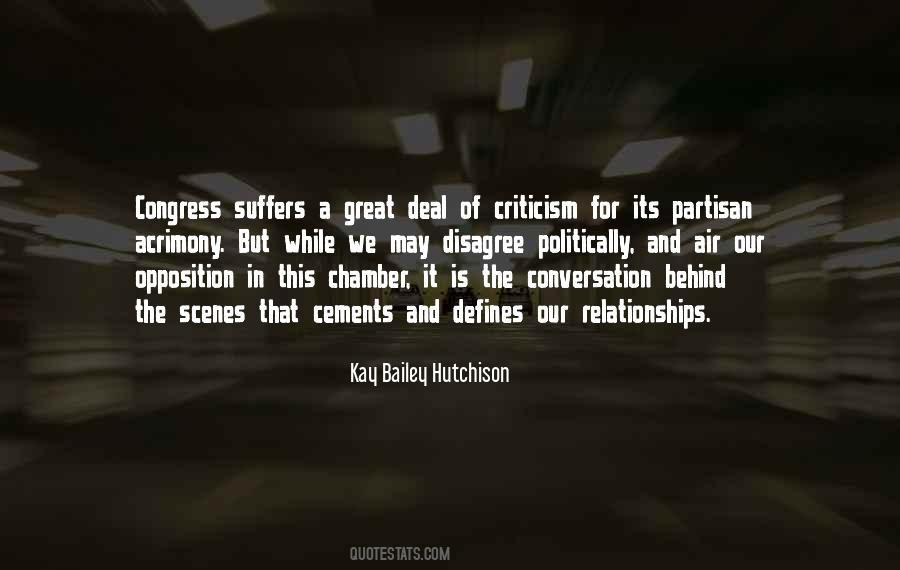 #42. In the beginning I thought, and still think, he did great good in giving support and encouragement to this movement. But I did not believe then, and have never believed since, that these ills can be settled by partisan political methods. They are moral and economic questions. - Author: Ray Stannard Baker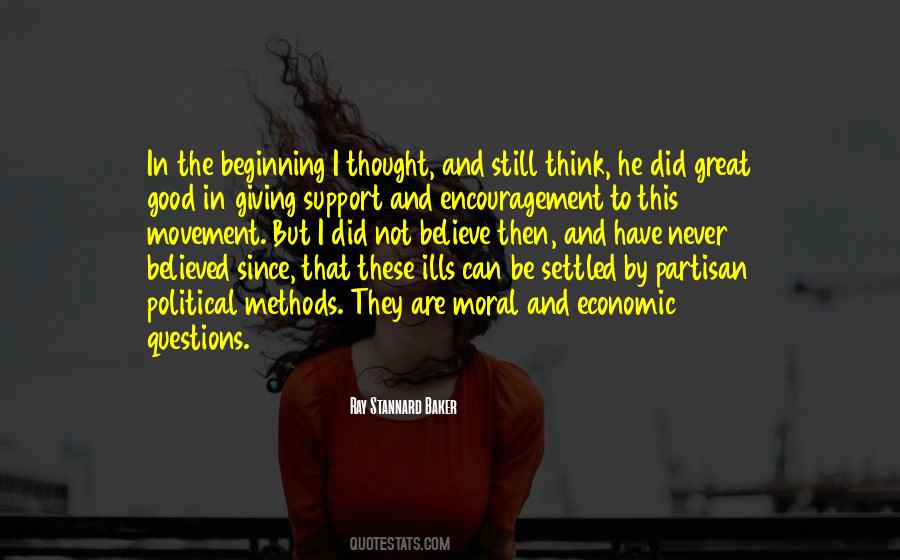 #43. One of the reasons MSNBC is plummeting is that I, not long ago, refused to play any content from them. I figured, why? I mean, it's genuine depraved partisan politics insanity, genuine extremist radical ignoramuses on that network. - Author: Rush Limbaugh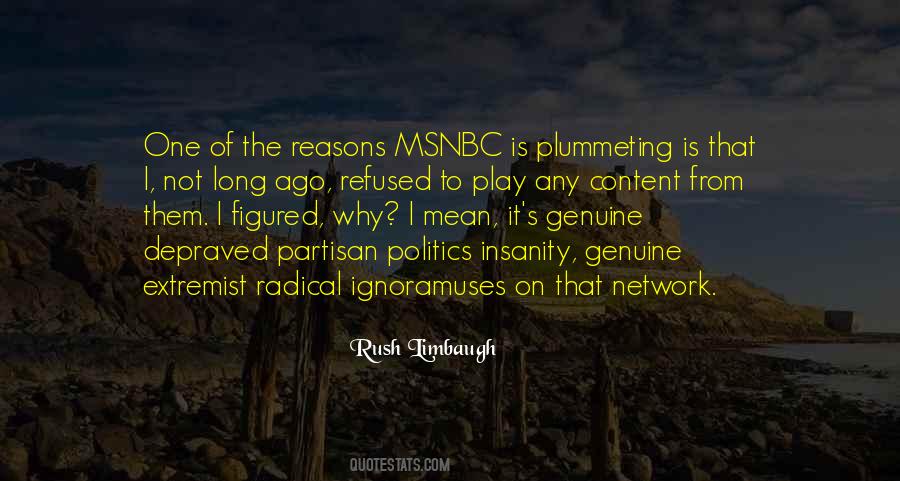 #44. I have also come to understand Congress' need for a bipartisan as well as a partisan capacity. - Author: David Price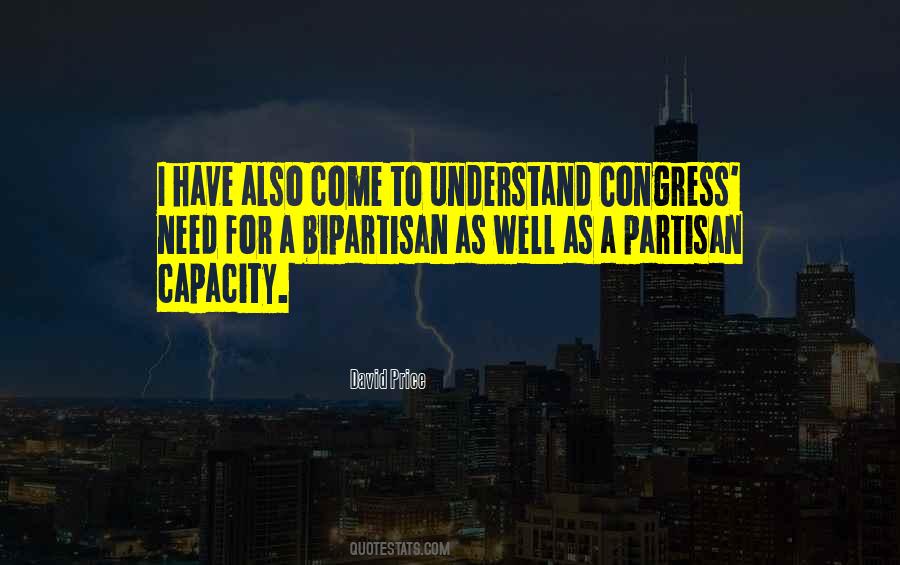 #45. I think he could have made most of the trips and gone to most of the fund-raisers if he would have avoided the partisan rhetoric and talked to the country as President in each of these appearances rather than to the narrow partisan audiences. - Author: Robert Teeter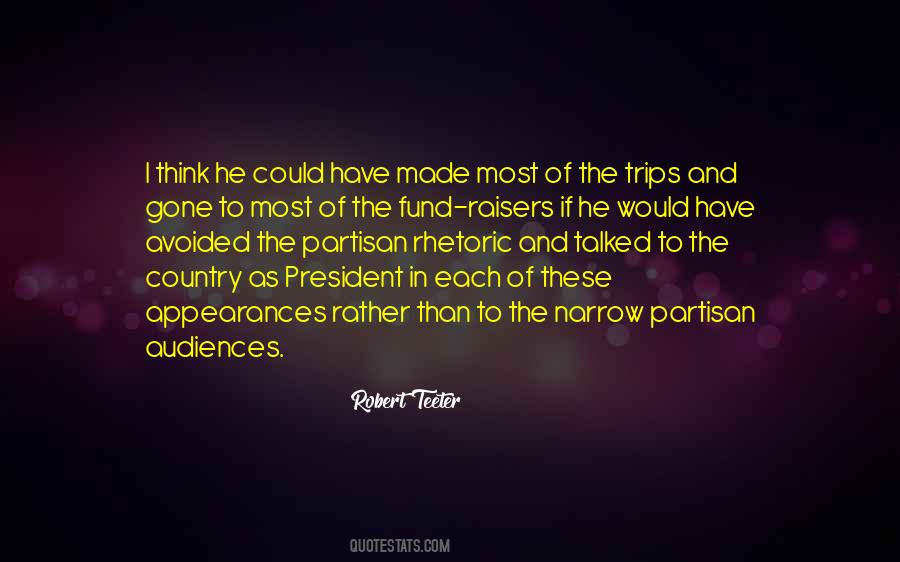 #46. I believe that on such an issue as this no one is or can be completely truthful. It is difficult to be certain about anything except what you have seen with your own eyes, and consciously or unconsciously everyone writes as a partisan - Author: George Orwell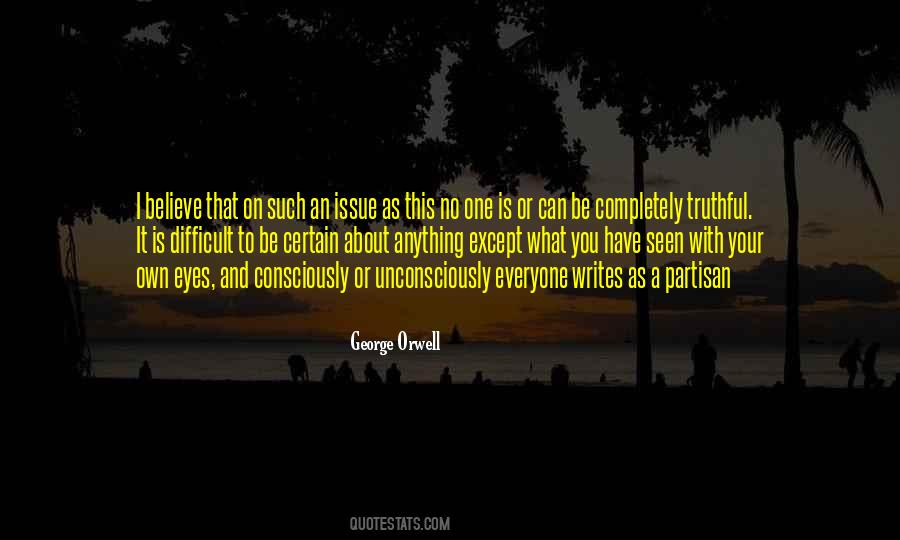 Famous Authors
Popular Topics