My Father Passed Away Famous Quotes & Sayings
List of top 31 famous quotes and sayings about my father passed away to read and share with friends on your Facebook, Twitter, blogs.
Top 31 My Father Passed Away Quotes
#1. Hey," I say back. It's a Hey of Almost Forgiveness. "I've got something I want to show you. Will you come somewhere with me?" Oh, all right. As long as it's anywhere. "Okay. - Author: Deb Caletti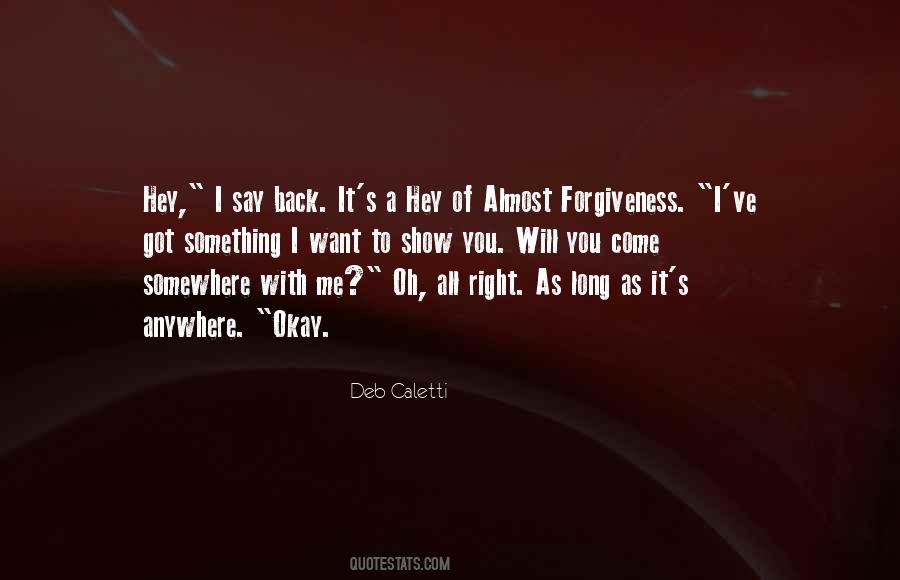 #2. I pressed my father's hand and told him I would protect his grave with my life. My father smiled and passed away to the spirit land. - Author: Chief Joseph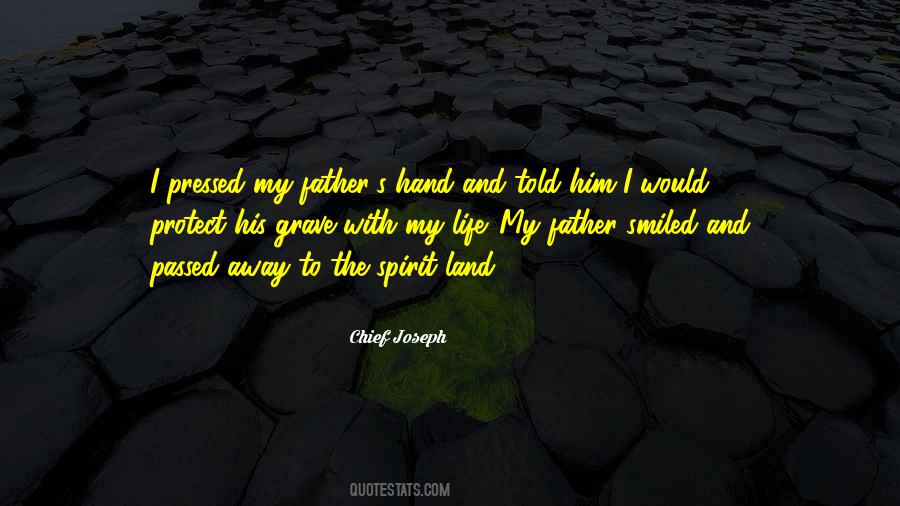 #3. I remember when my father passed away, we drove the funeral procession past the bank so he could say one last goodbye. That's how much the bank meant to my father. - Author: Alexi Giannoulias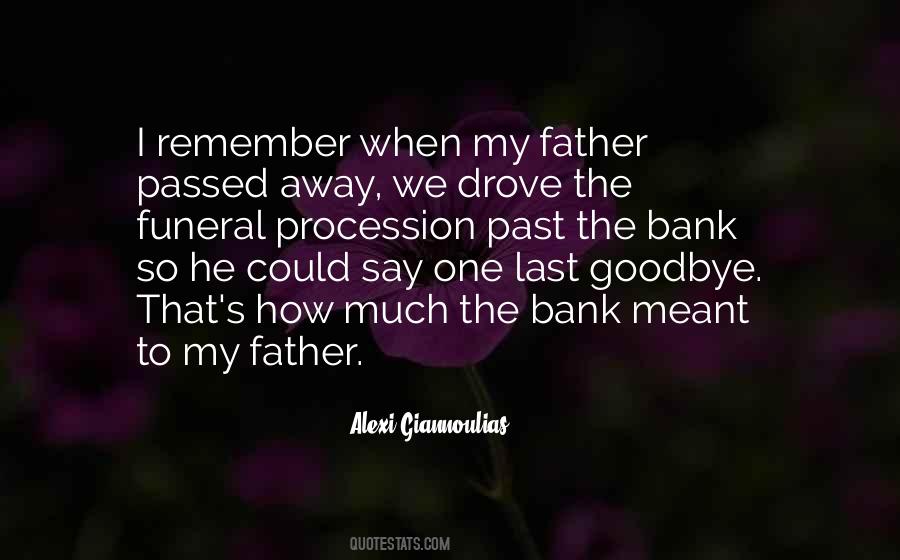 #4. What a treasure that smile was, passed down through the ages from father to son, tucked away in hope chests during son-less generations, buffed and displayed proudly whenever company was over. - Author: Maggie Stiefvater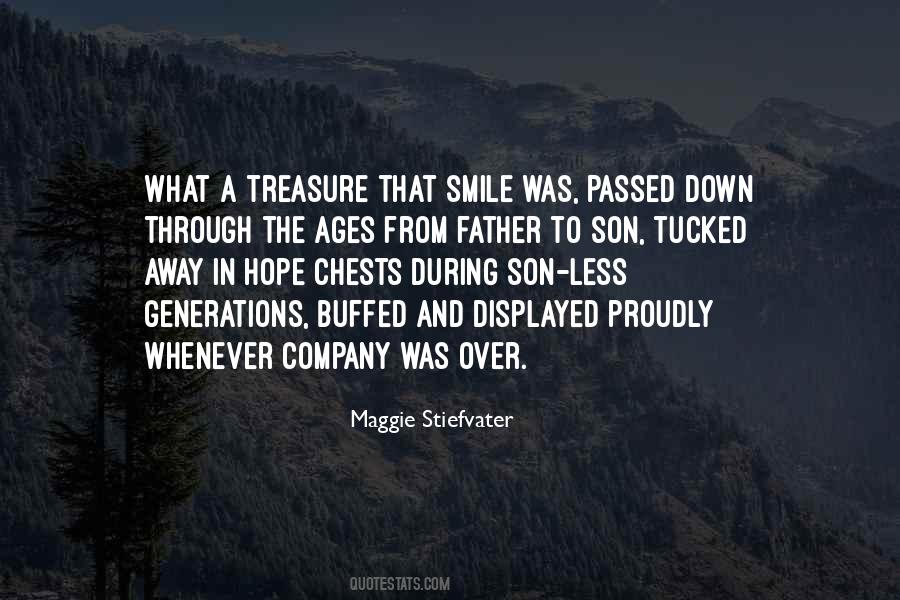 #5. When the Holy Father passed away in 2005, Laura, Dad, Bill Clinton, and I flew together to his funeral in Rome. It was the first time an American president had attended the funeral of a pope, let alone brought two of his predecessors. - Author: George W. Bush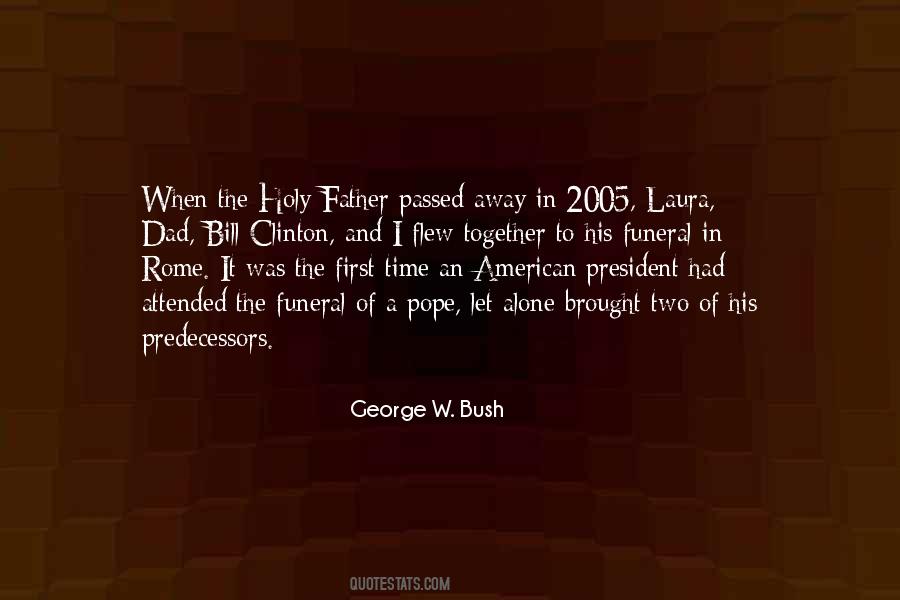 #6. In 1991, my father passed away and I went on a spiritual quest. It was a light one, not too terribly deep because I'm not terribly deep, and neither was my father. - Author: Mike Myers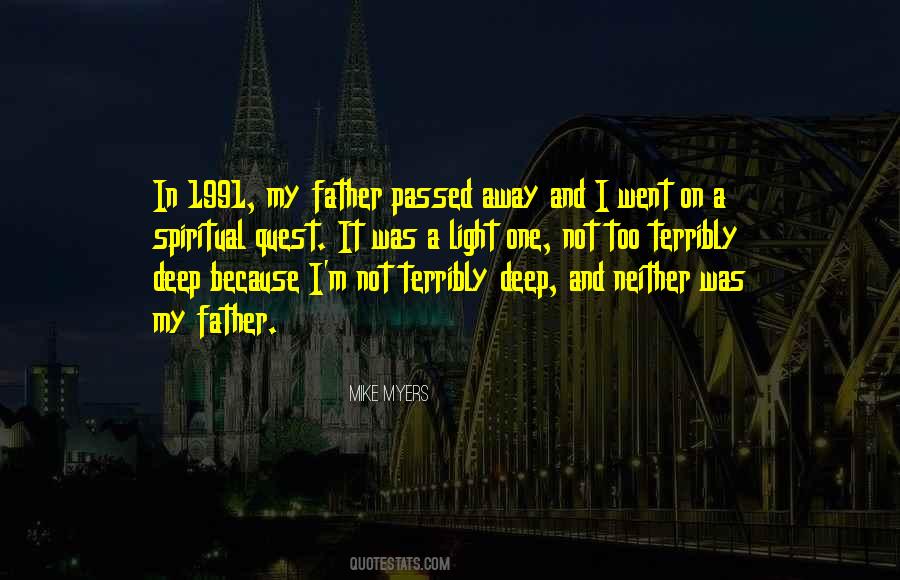 #7. I made a decision when my father passed away that I was going to be who God made me to be and not try to preach like my father. - Author: Joel Osteen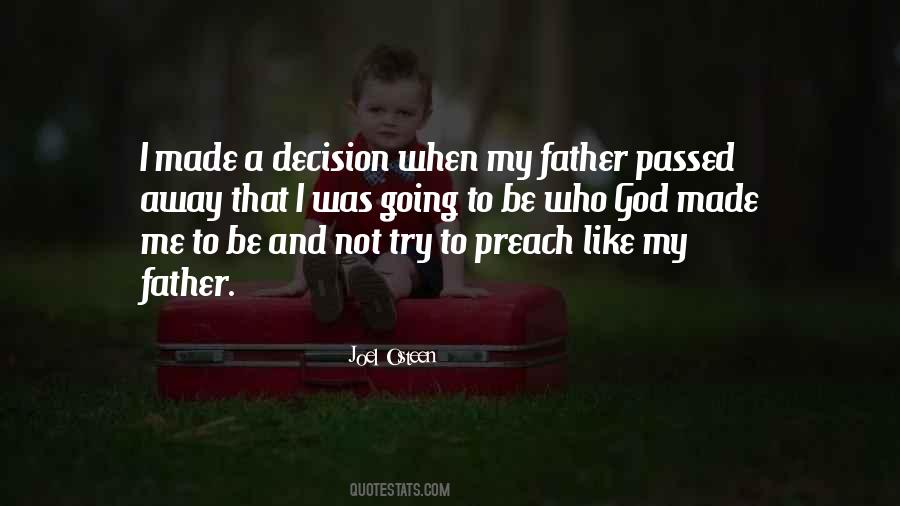 #8. No, my father passed away when I was 13 years old. I was very young. - Author: Carlos Slim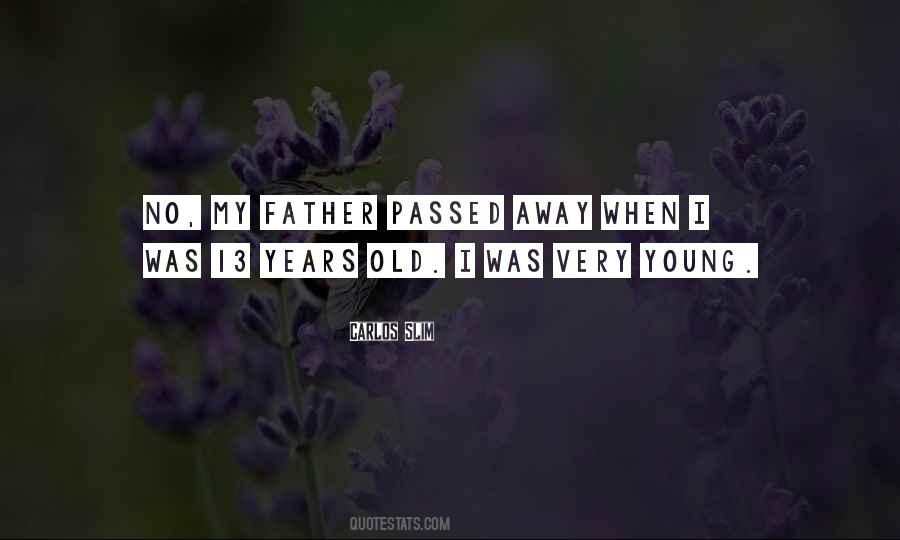 #9. Evangelicals have to face it (like Roman Catholics of 16th century had to): Increasingly, our version of Good News is neither news nor good. - Author: Samir Selmanovic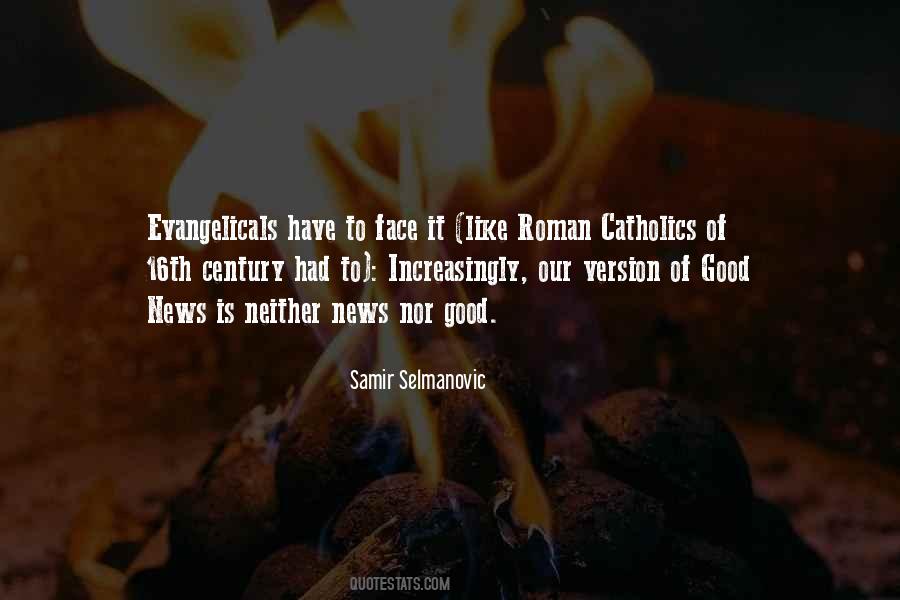 #10. My father passed away before he saw me perform. I can't help but wonder what he would think of all this. I go to a job in full makeup. - Author: Ty Burrell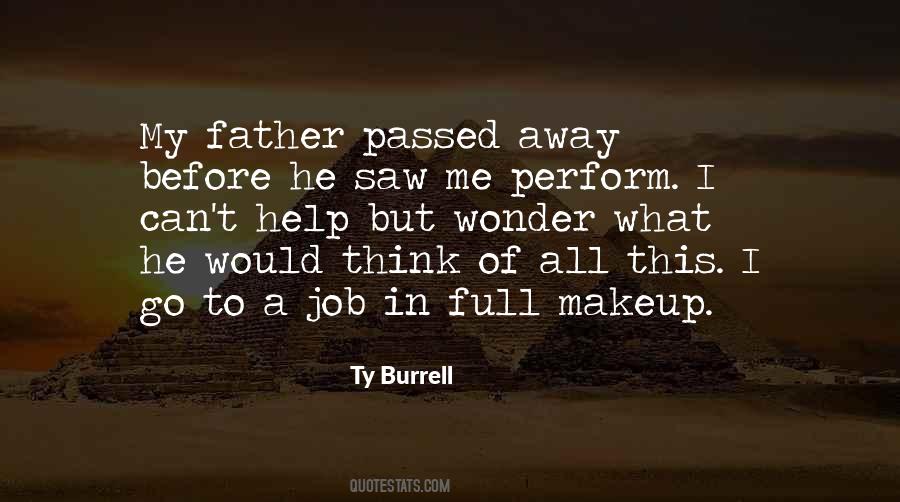 #11. The day I won an Emmy was also the day my father passed away. I received a call from my sister on the way to the ceremony and had to turn my car around and catch the first flight back to Karachi. - Author: Sharmeen Obaid-Chinoy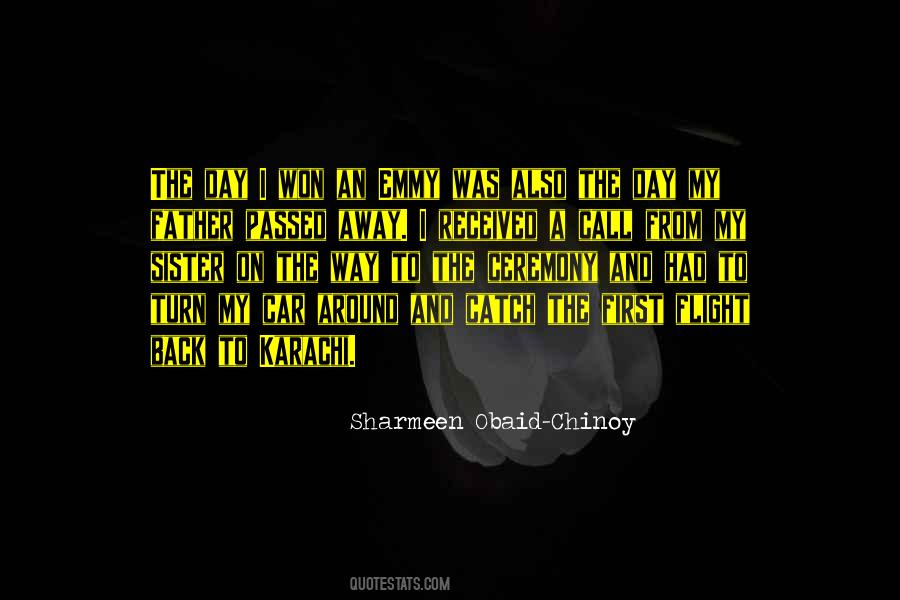 #12. My father has passed away. He was African-American. My mother is white. So I was adopted by a couple that was of a similar dynamic as my biological parents. - Author: Keegan-Michael Key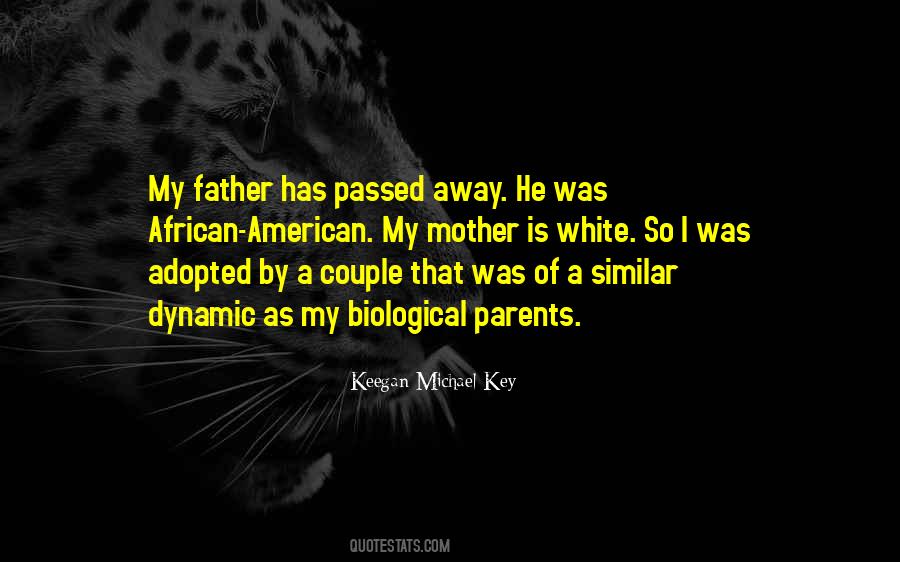 #13. Everything I do is autobiographical in some way. 'Wayne's World' was me growing up in the suburbs of Toronto and listening to heavy metal, and 'Austin Powers' was every bit of British culture that my father, who passed away in 1991, had forced me to watch and taught me to love. - Author: Mike Myers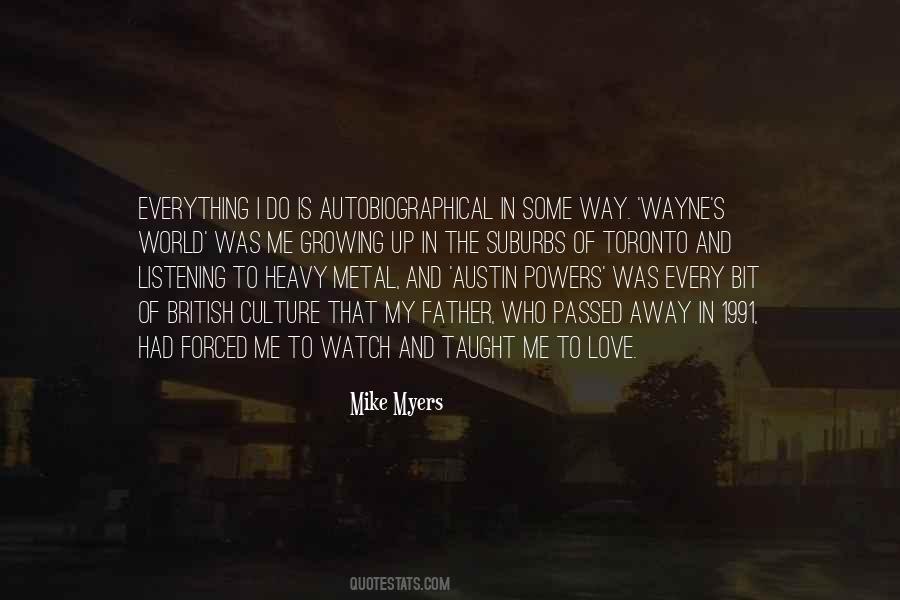 #14. When my father passed away, he had his organs donated. In that painful moment, I was deeply comforted knowing that my father would be able to give others a second chance at life. That is why I encourage everyone to sign up to be a donor. - Author: John Perez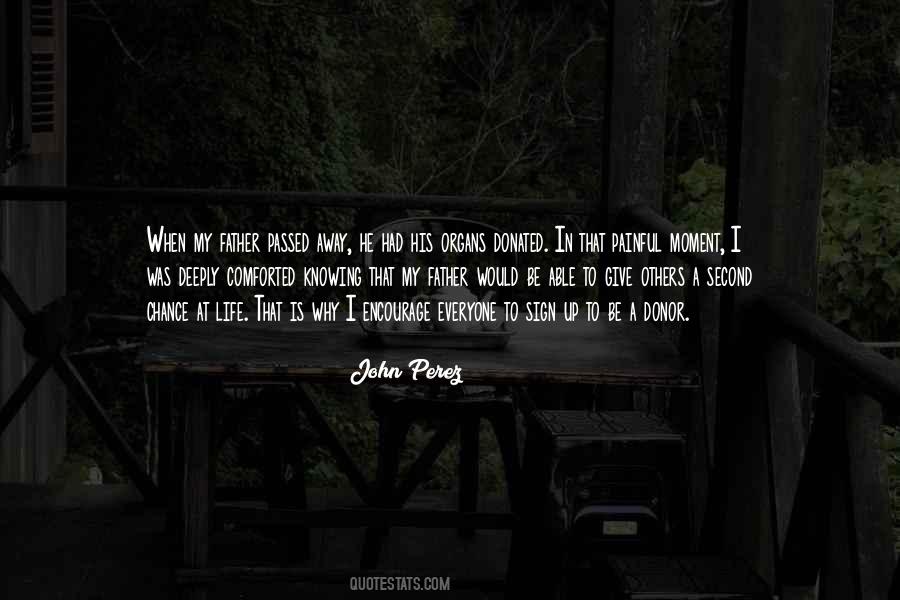 #15. The rain is the sky crying for the death of summer. - Author: Fabian Black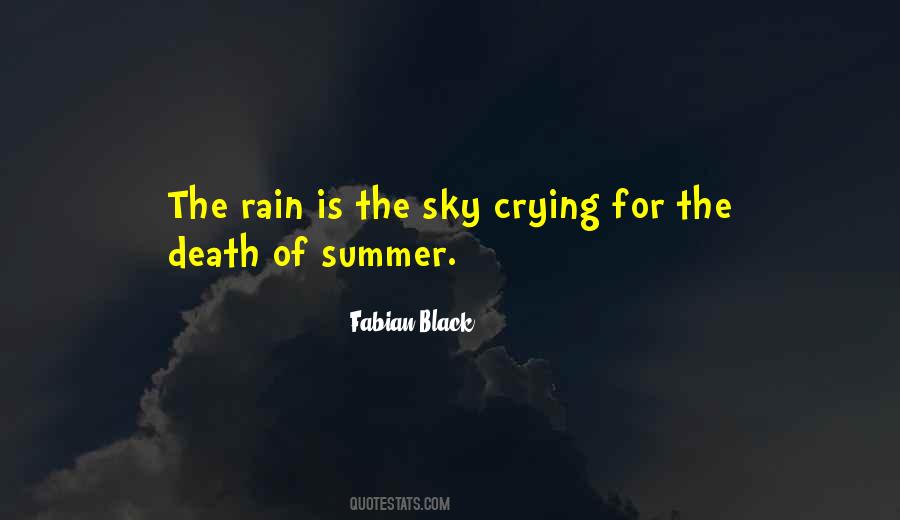 #16. I'm from California, but my father, who passed away when I was young, was from Newark. When I was kid, we would go back east and catch Yankees games. His side of the family are big Yankees fans. But, the real connection came in '97 when I moved to New York and became friends with the team. - Author: Carson Daly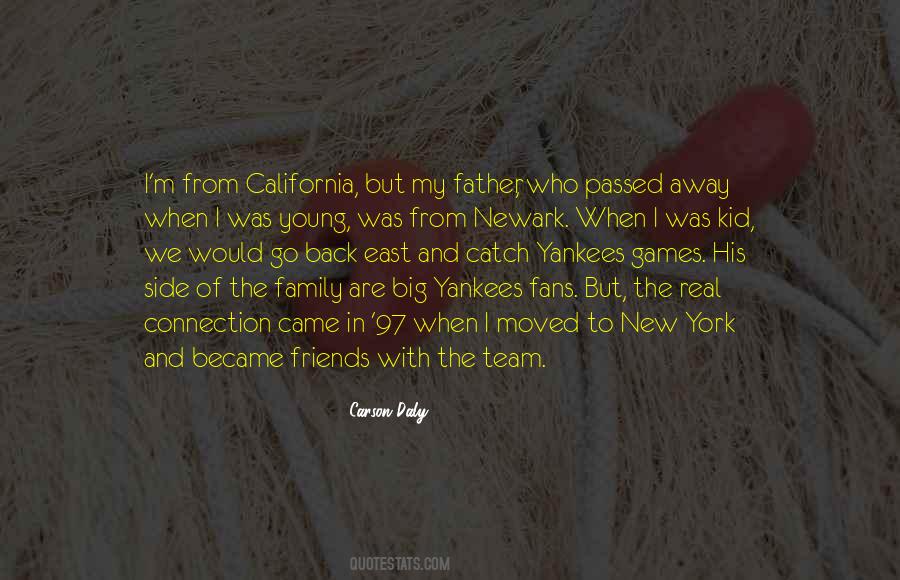 #17. I have lived with extraordinary women, whether it was my grandmother, my mother. My father passed away when I was 16 ... I was witness to a woman who single handedly brought up the entire family and managed to do everything ... She was an extraordinary role model for me. - Author: Christine Lagarde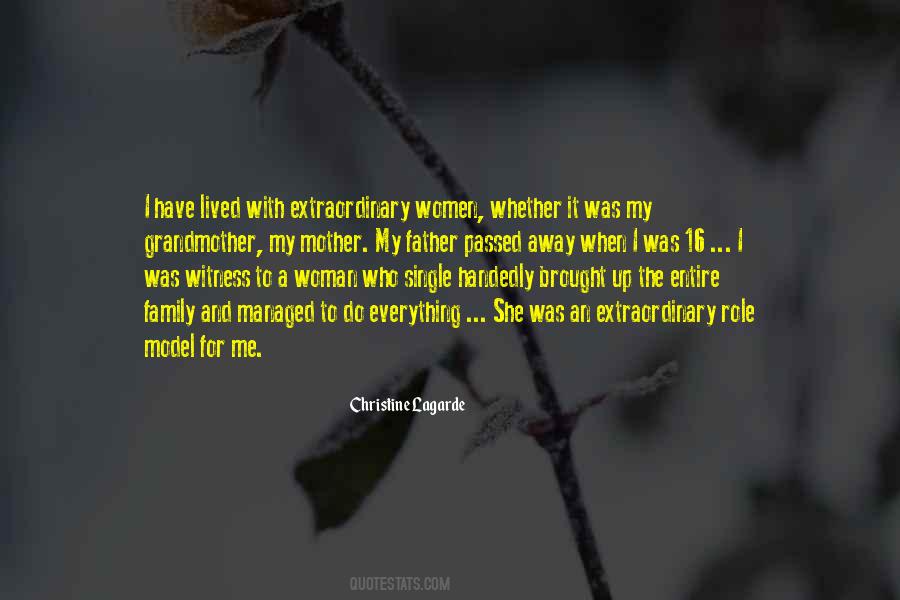 #18. When my father passed away two or three years ago, I didnt listen to music for four days - thats a long time for me. - Author: Carlos Santana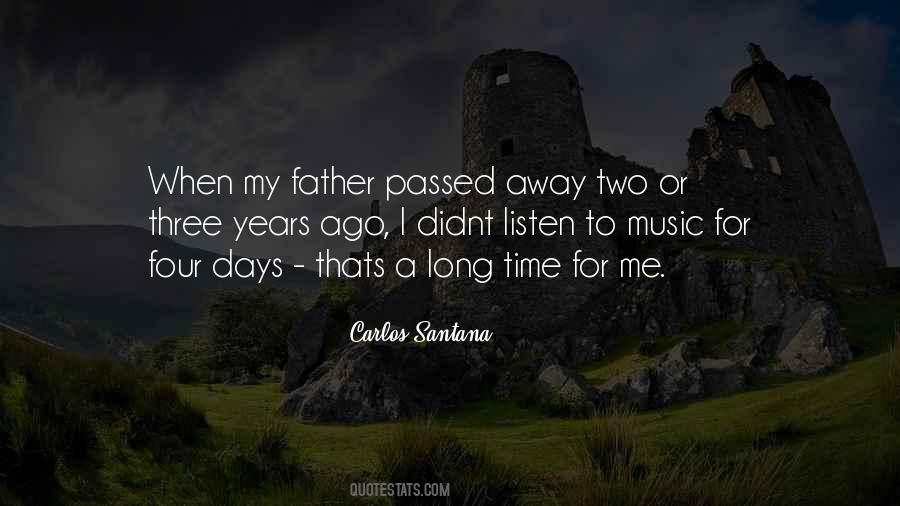 #19. My family joins me in sharing the difficult news that Gerald Ford, our beloved husband, father, grandfather and great grandfather has passed away at 93 years of age. His life was filled with love of God, his family and his country. - Author: Betty Ford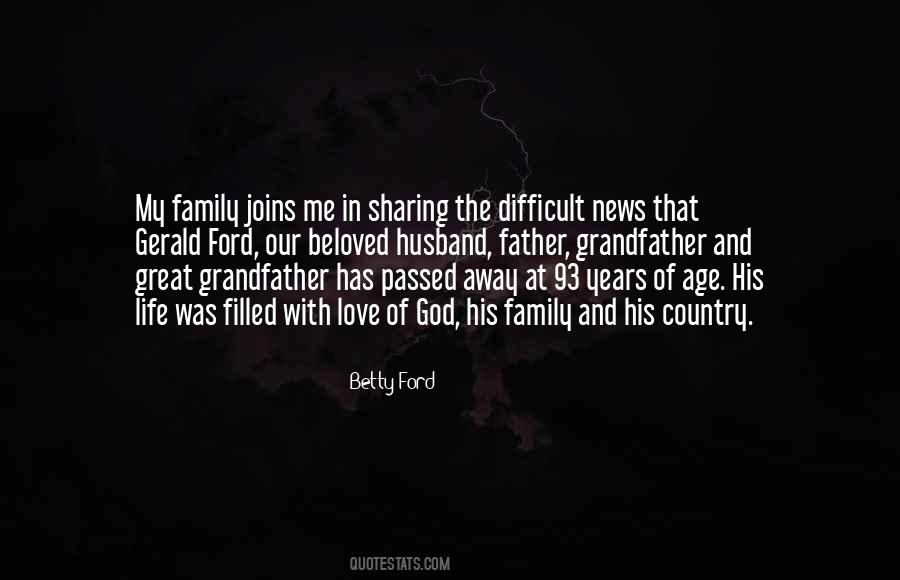 #20. My father passed away a few days before my election. This man, an African American born to a poor single mother in 1936 in the South, would worry in the last years of his life that he had better life chances when he was growing up than a young man born in the same circumstances would have today. - Author: Cory Booker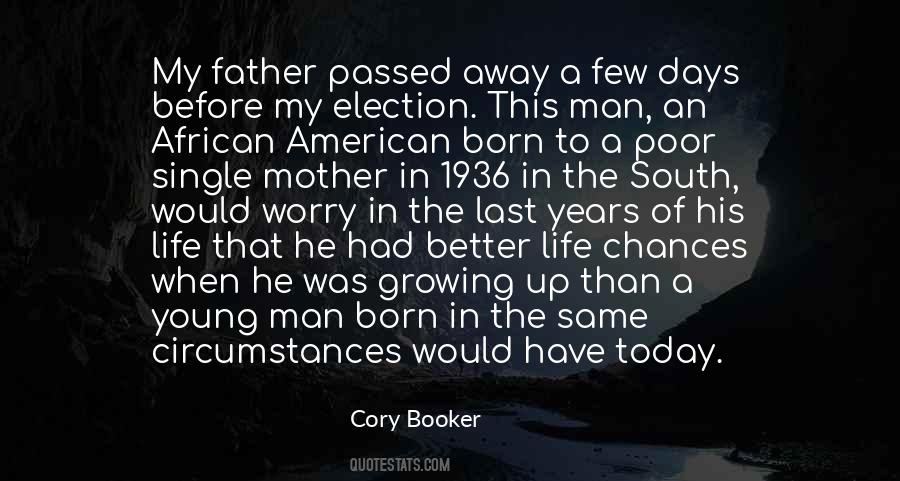 #21. When my father passed away and then when later on I gave birth, those are sort of ground-breaking experiences that put everything else into perspective. - Author: Christine Lagarde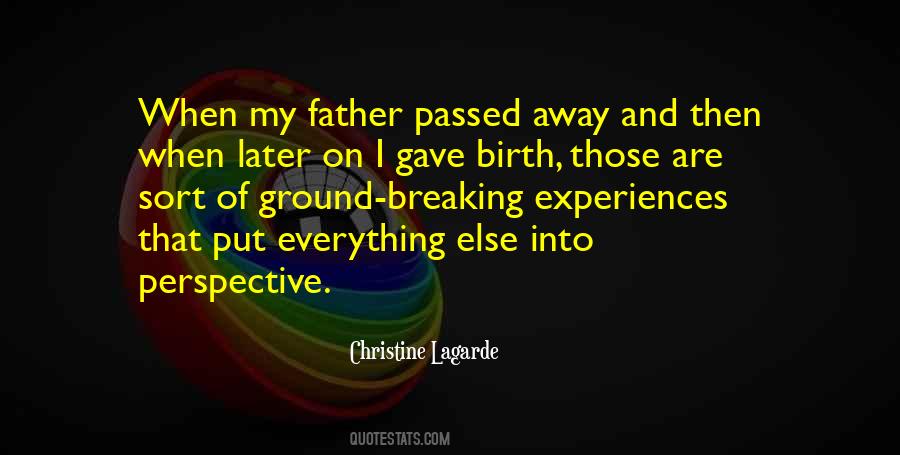 #22. You have to let individuals make their own choices and respect that, even if it's your own child. And that's what was taken away from me. My father passed away thinking I still had to go back to his way of believing. - Author: Ayaan Hirsi Ali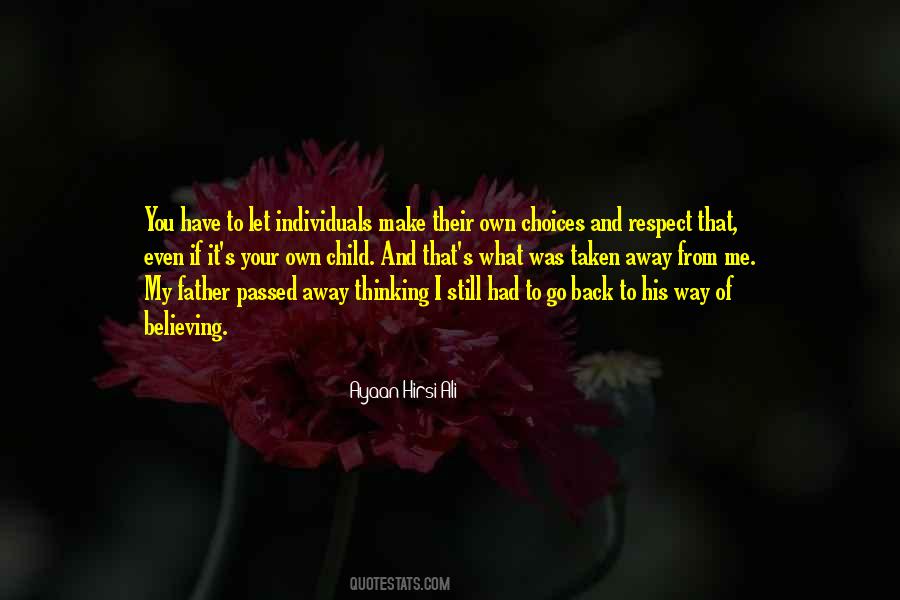 #23. My father passed away a couple of years ago, but he was very old. He was almost a 100 years old. And, you know, he had a very good life. He came to America and he had a good life. - Author: Christopher Walken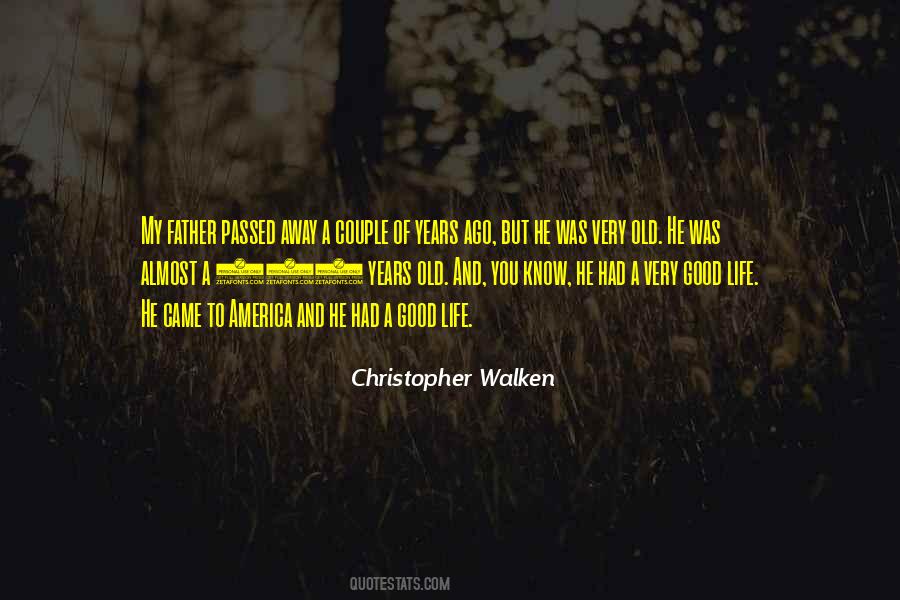 #24. The sword of Gryffindor was hidden they knew not where, and they were three teenagers in a tent whose only achievement was not, yet, to be dead. - Author: J.K. Rowling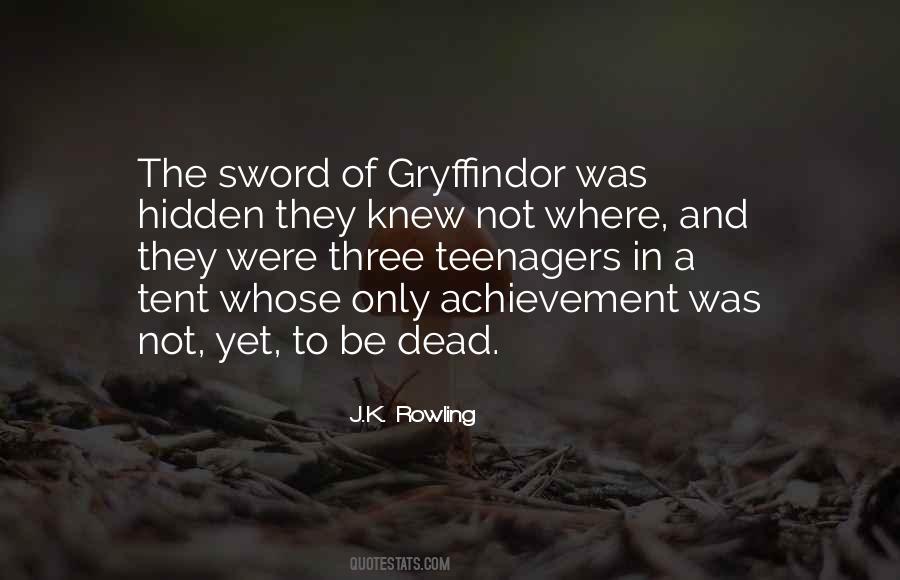 #25. I was very empty after my father passed away. It was an emotional time, as it would be for anyone, but to be in the studio every day was kind of cathartic and healing and it just seemed very natural to continue. - Author: Dhani Harrison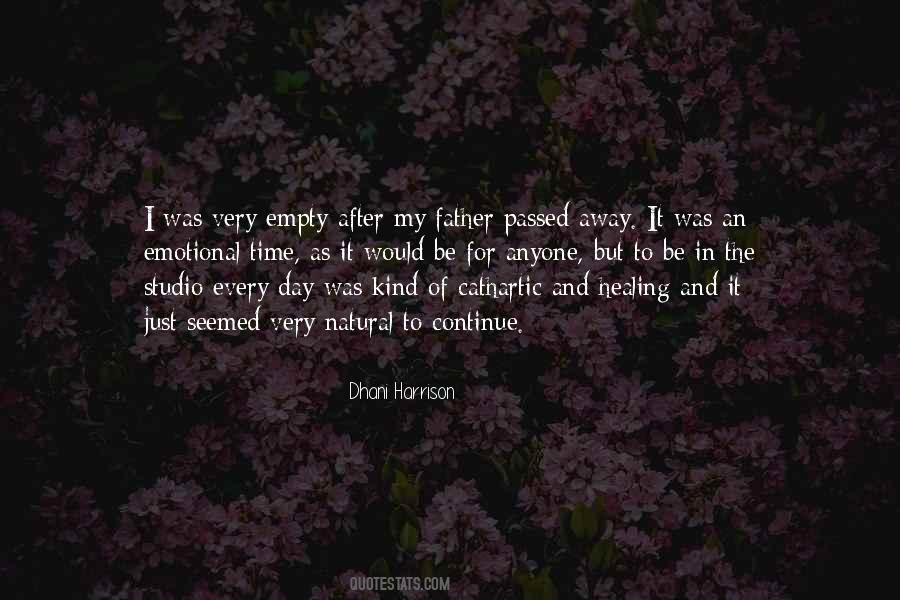 #26. My parents were married my whole life until my father passed away a few years ago. - Author: Paul Rudd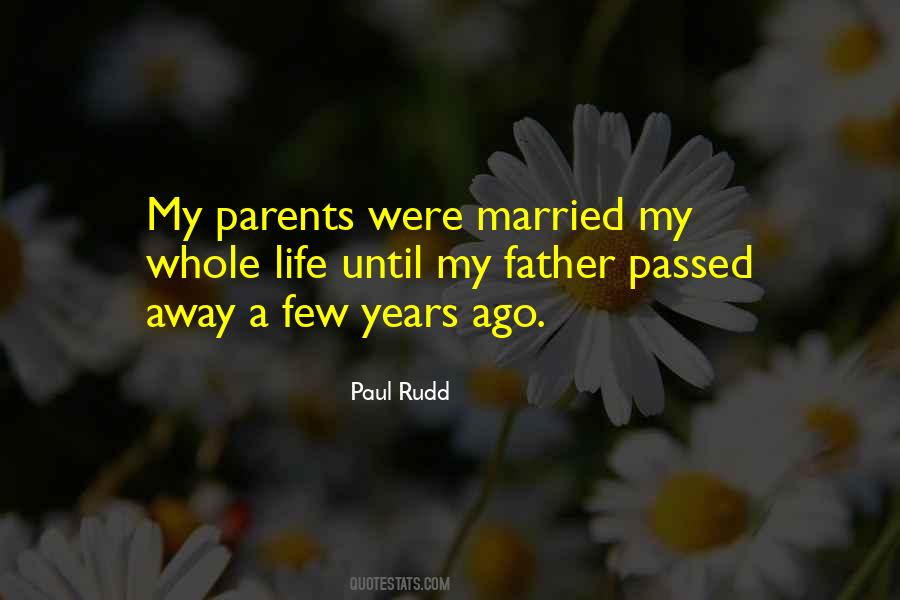 #27. Michael and I had great role models. Though his father has passed away, his parents had an amazingly strong marriage, as do mine. Both weathered really tough times. For us it has been normal to stay together through difficulties. We grew up witnessing that firsthand. - Author: Tracy Pollan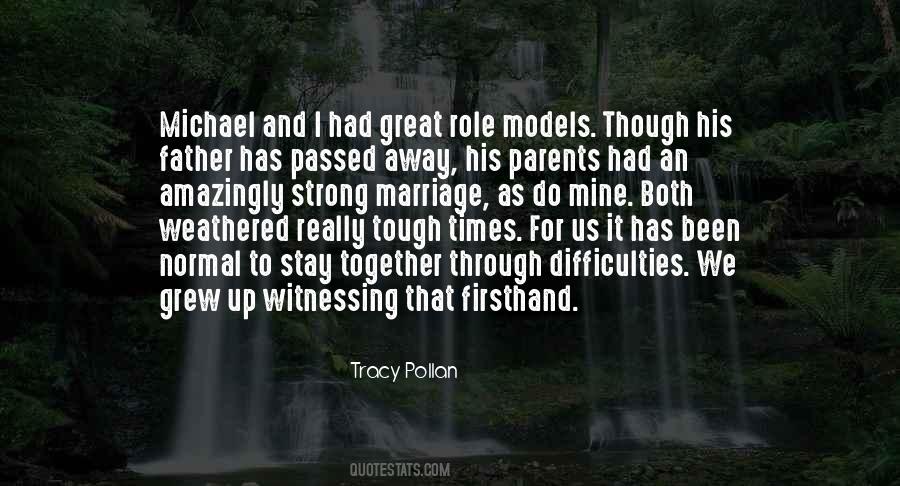 #28. A clown can get away with murder. - Author: John Wayne Gacy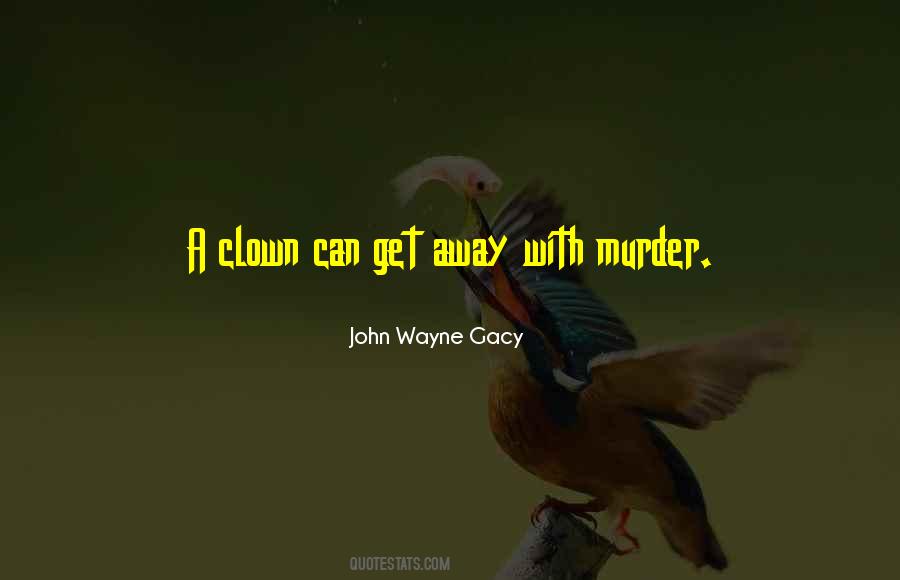 #29. I don't know how many companies I've bought in my life, and most of them I've bought from children whose father has passed away, and they say, 'Now we're free, would you like to buy it?' - Author: Olav Thon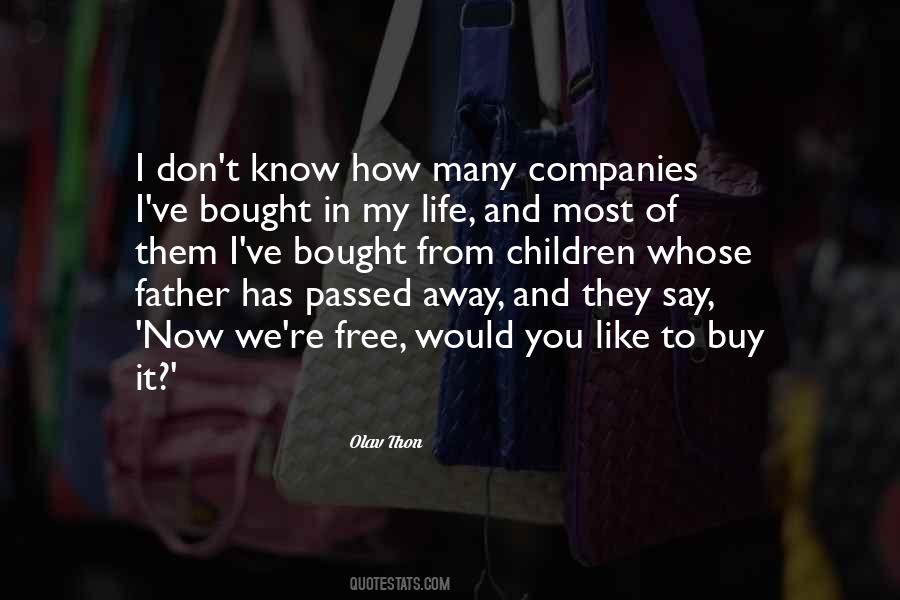 #30. Well, unfortunately, my father passed away before my first book was published, so he never lived to see me as an author. But I think my mum was suitably pleased because she was mad about words. If she ever came across a word that she didn't know, she would always look it up in the dictionary. - Author: Geraldine McCaughrean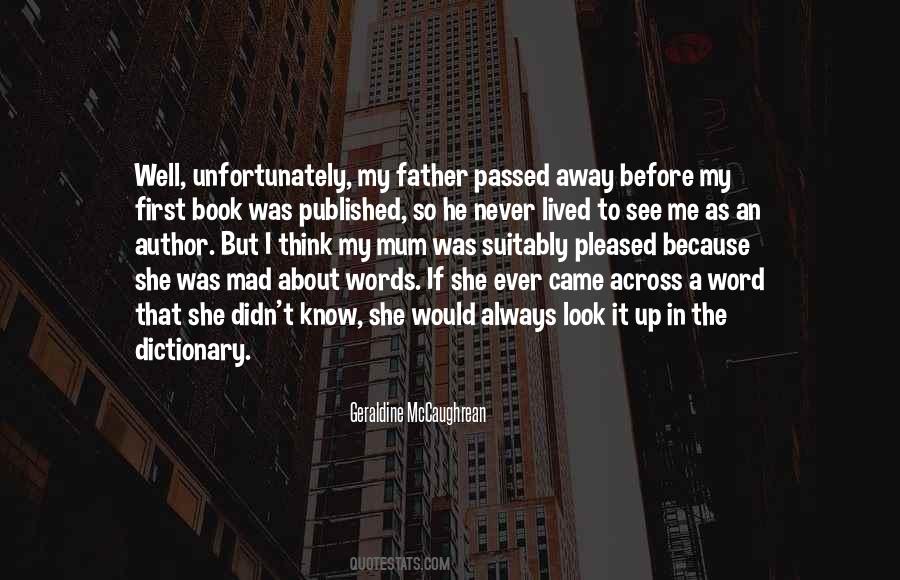 #31. My father passed away in 2002, but yes, we were pretty close. I loved him a lot. - Author: T.I.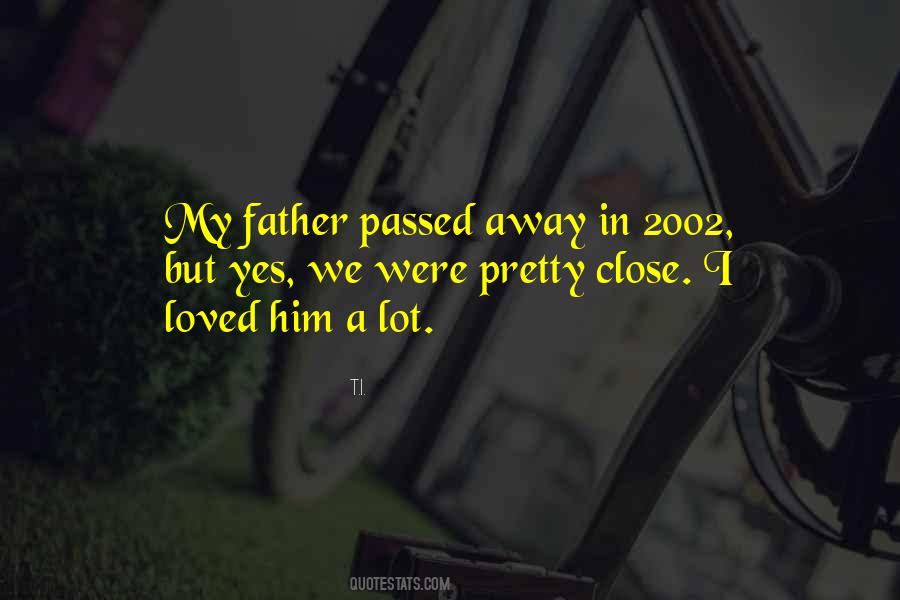 Famous Authors
Popular Topics