Moon Watching Famous Quotes & Sayings
List of top 34 famous quotes and sayings about moon watching to read and share with friends on your Facebook, Twitter, blogs.
Top 34 Moon Watching Quotes
#1. I sat there in the boat under her stars and her moon gated on all sides by the mountains watching the last bits of her breath float up and away. - Author: Nova Ren Suma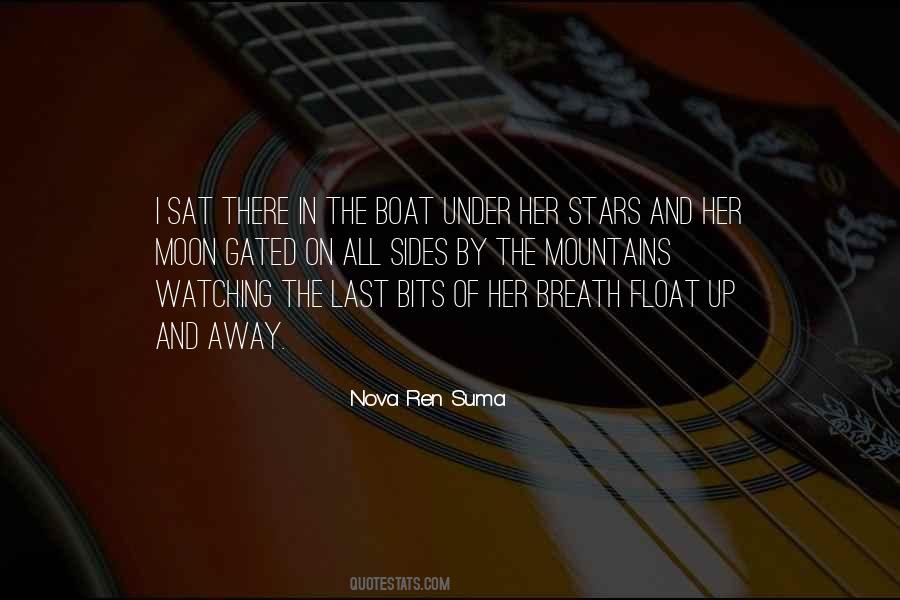 #2. Under the night rug, the star rug, moon as lantern, man in the moon watching over us, dog star at his heels, we lay. - Author: Jeanette Winterson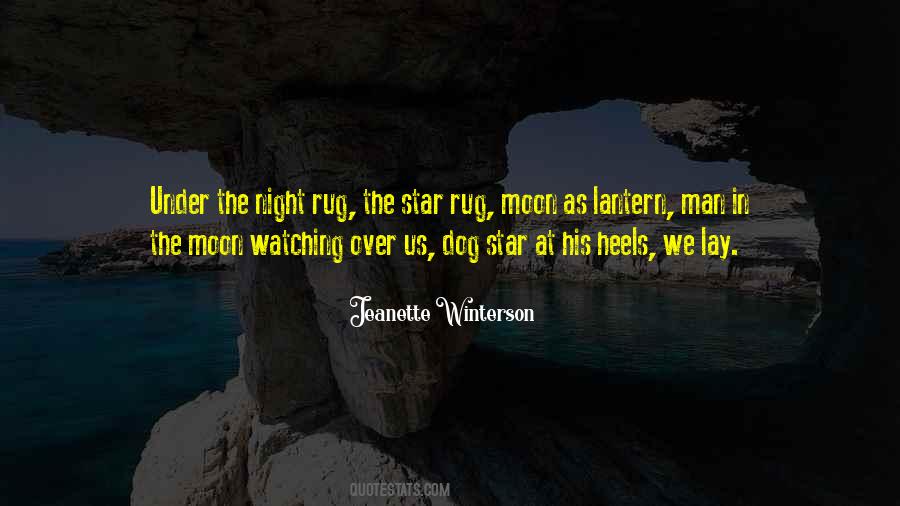 #3. I don't know if You can hear me,
Or if You're even there,
I don't know if You will listen
To a gypsy's prayer,
Yes, I know I'm just an outcast,
I shouldn't speak to You
But still I see Your face and wonder
Were You once an outcast too? - Author: Stephen Schwartz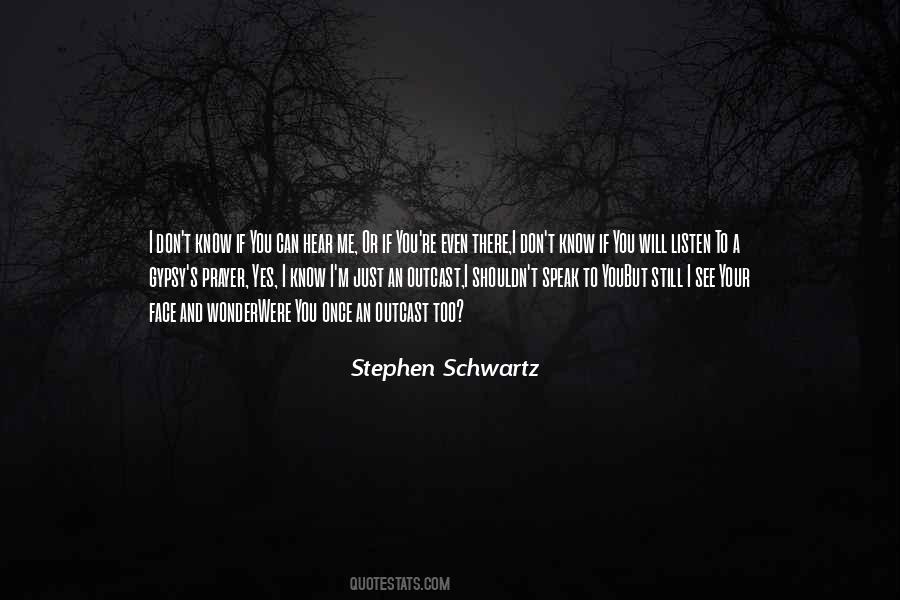 #4. A moon shining a broken road oversea; a lone woman naked to her waist waits at the edge of moonlight; a shadow person watching for meaning somewhere. - Author: Keri Hulme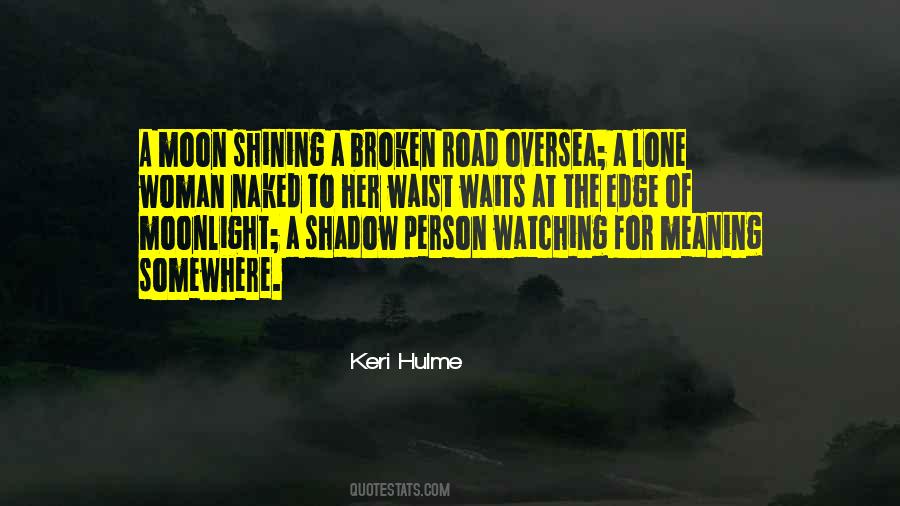 #5. Wealth isn't always measured in dollar signs. We each have time, talent and creativity, all of which can be powerful forces for positive change. Share your blessings in whatever form they come and to whatever level you have been blessed. - Author: Jon M. Huntsman Sr.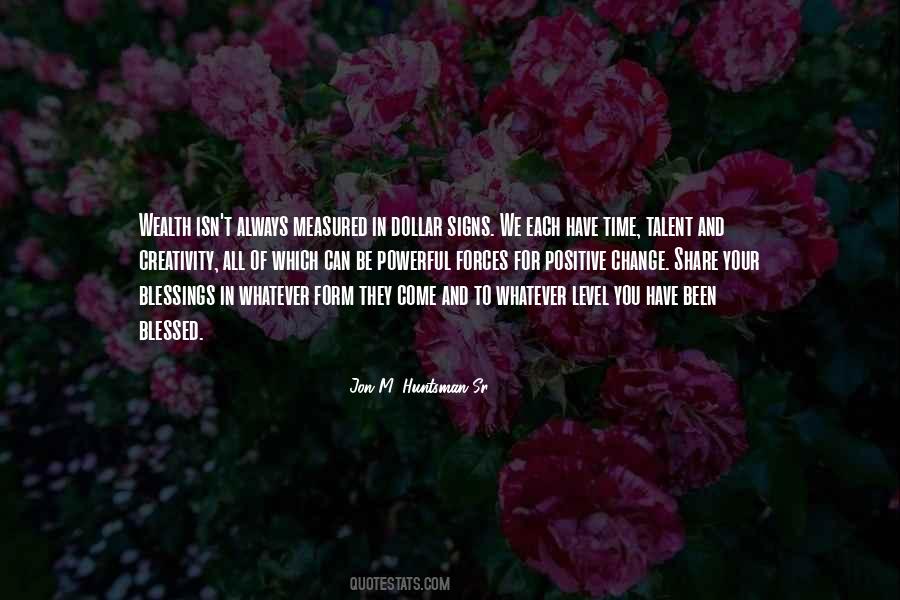 #6. I'm a lightweight better be careful what you say
With every word I'm blown away
You're in control of my heart - Author: Demi Lovato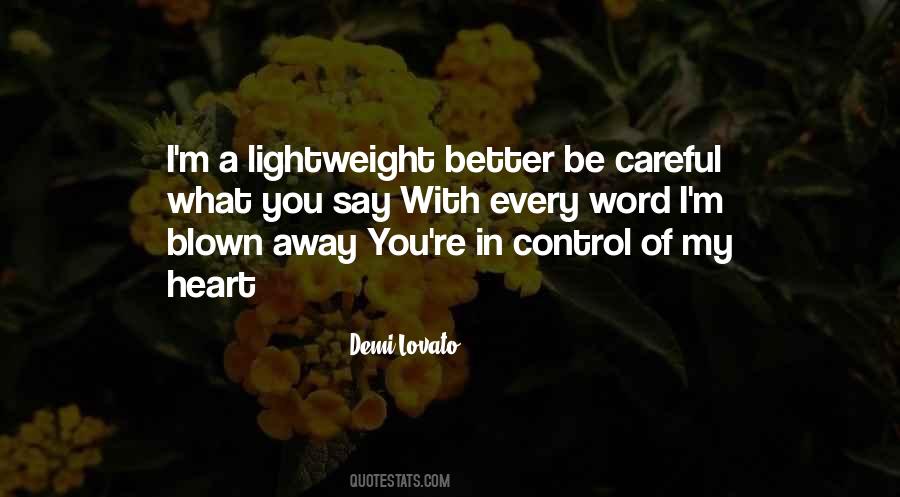 #7. Flowers were blooming, withered soon.. Rains kept falling, wasn't forever.. Dogs were barking, just for sometime.. Sun, moon & stars were invisible at times, but they kept watching you.. Let them shine for you, before it's too late.. - Author: Heshan Udunuwara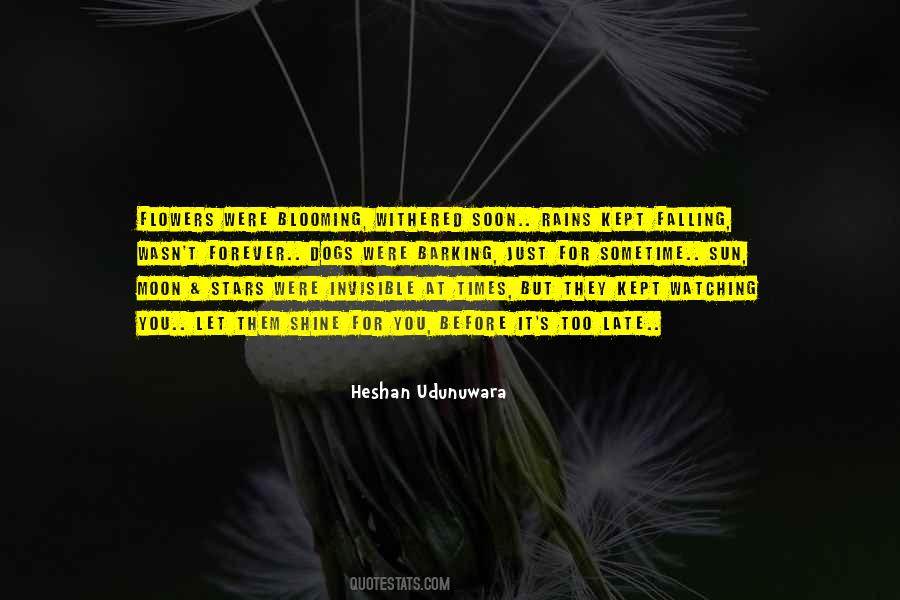 #8. I know it sounds selfish, wanting to do something no one else has done. But that's what you're out here for - to separate yourself from everyone else. - Author: Jack Nicklaus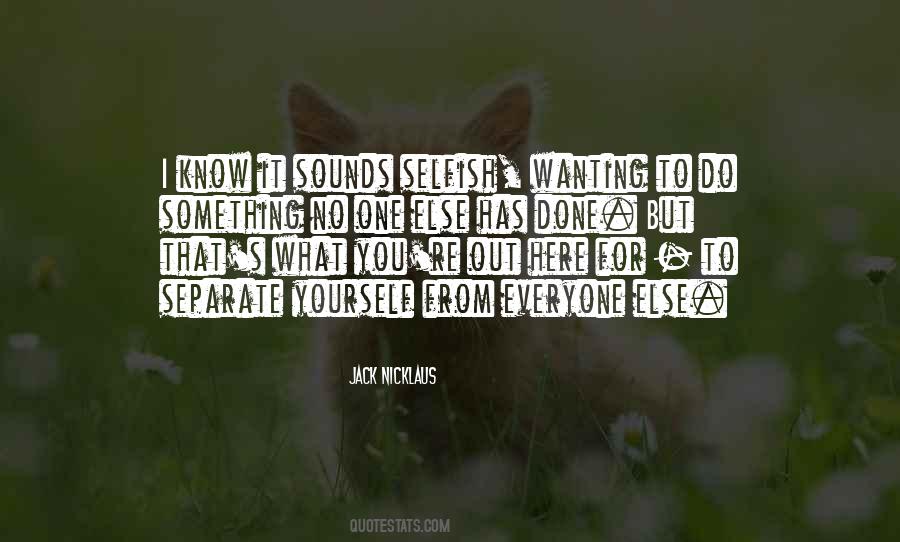 #9. I try to get centered: Watching white moon face The stars never feel anger Blah, blah, blah, the end - Author: Chuck Palahniuk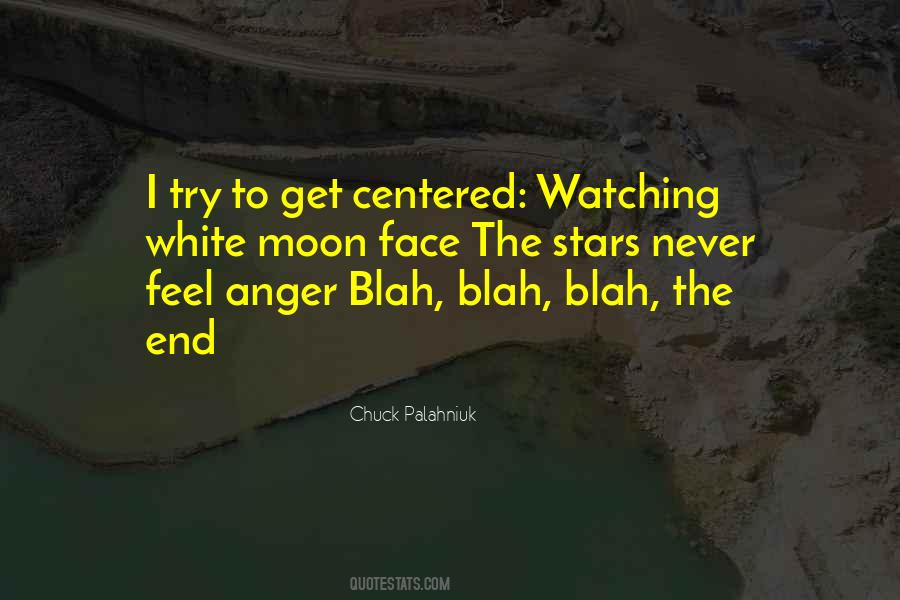 #10. I went home and tried to sleep, but couldn't, so I stared up at the moon, watching how it's trailing edge faded into darkness, so close to being full, but not quite there. A pregnant moon, Grandma called it. Full almost to bursting, and ready to give birth to something unthinkable. - Author: Neal Shusterman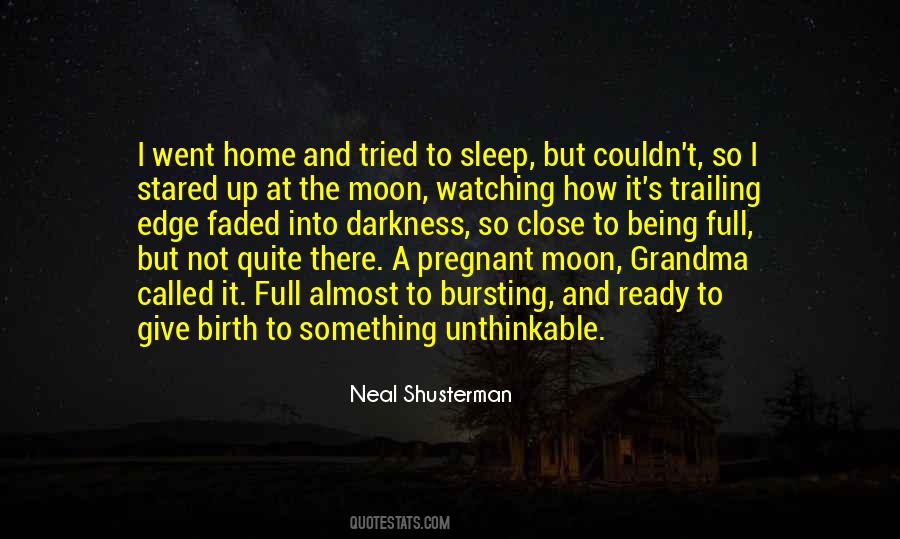 #11. When will I have sufficient leisure/wealth to sit on hay-bale watching moon rise, while in luxurious mansion family sleeps? At that time, will have chance to reflect deeply on meaning of life etc., etc. Have a feeling and have always had a feeling that this and other good things will happen for us! - Author: Anonymous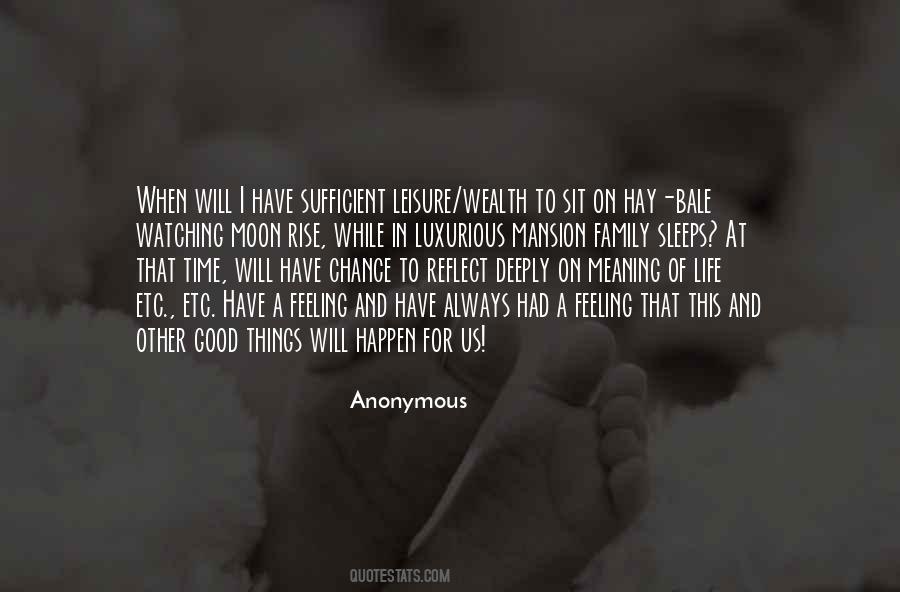 #12. if he had used all his power to guard Mordor, so that none could enter, and bent all his guile to the hunting of the Ring, then indeed hope would have faded: neither Ring nor bearer could long have eluded him. But - Author: J.R.R. Tolkien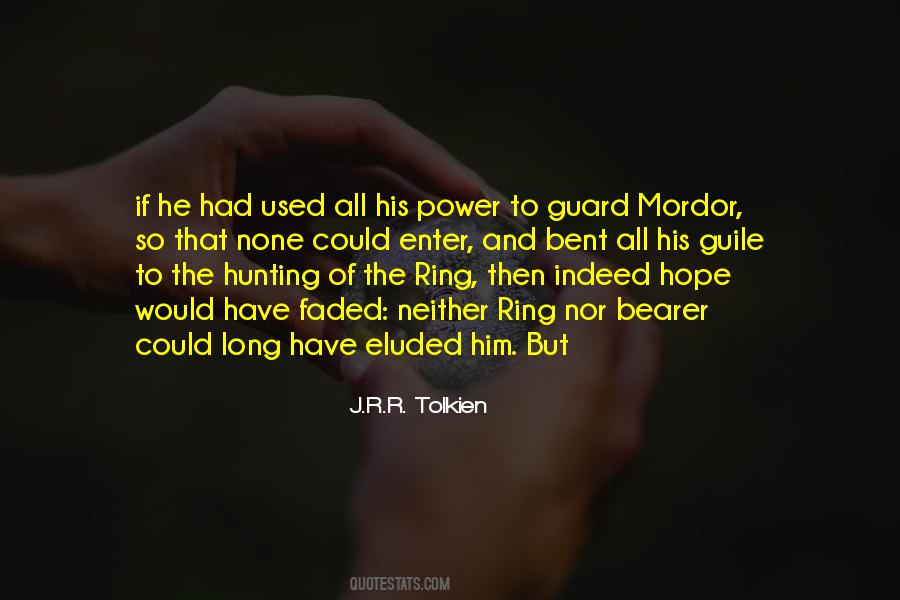 #13. Many worlds, but one God
His power is the sun in every land,
His forgiveness the moon watching over every night,
His love the star in every corner of the heavens. - Author: Laura Whitcomb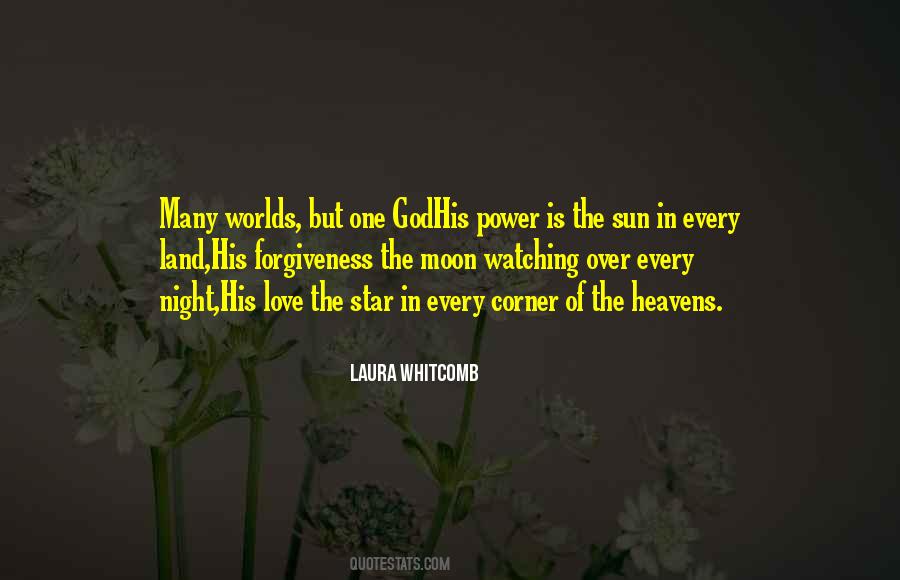 #14. It seems a stray bullet actually pierced the testicle of a Union soldier and lodged itself in the ovaries of a woman standing approximately 100 ft. away. She's alright, the baby's doing fine ... ofcourse the soldier's a little pissed off ... - Author: Tom Waits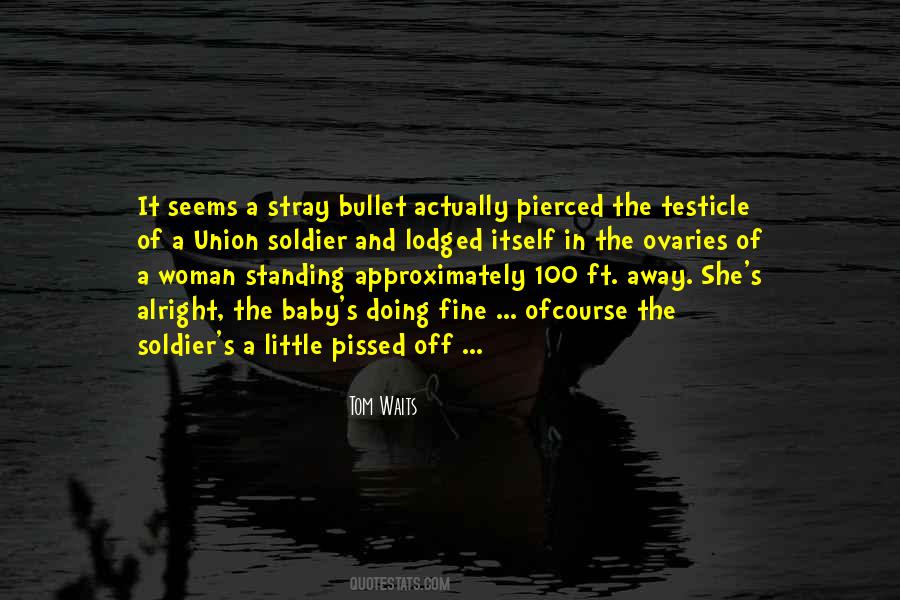 #15. I know the ugly faces the moon makes when it thinks no one is watching. - Author: Caitlin R. Kiernan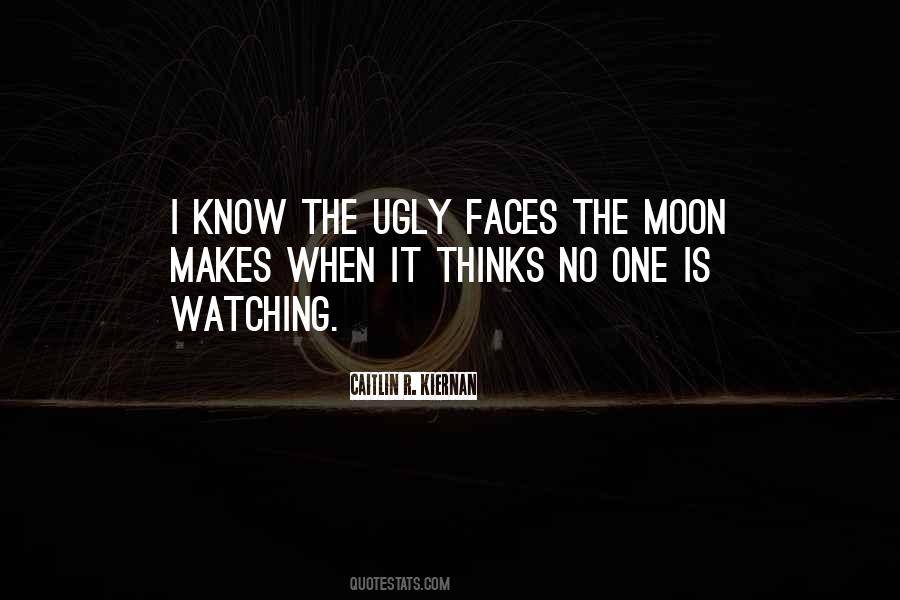 #16. Home is watching the moon rise over the open, sleeping land and having someone you can call to the window, so you can look together. Home is where you dance with others, and dancing is life. - Author: Stephen King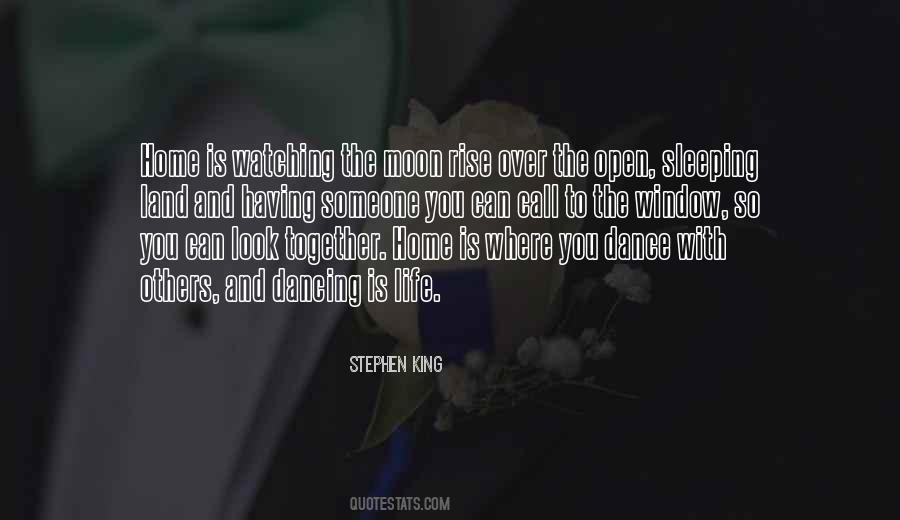 #17. Perhaps these ancient observatories like Stonehenge perennially impress modern people because modern people have no idea how the Sun, Moon, or stars move. We are too busy watching evening television to care what's going on in the sky. - Author: Neil DeGrasse Tyson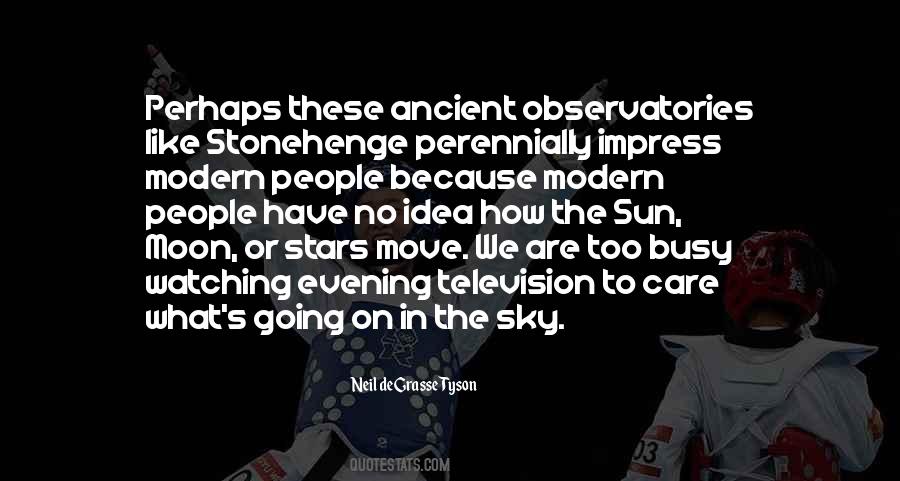 #18. Kaye: You know what the sun looks like? Janet: No, What? Kaye: Like he slit his wrists in a bathtub and the blood is all over the water. Janet: That's gross, Kaye. Kaye: And the moon is just watching. She's just watching him die. She must have driven him to it. - Author: Holly Black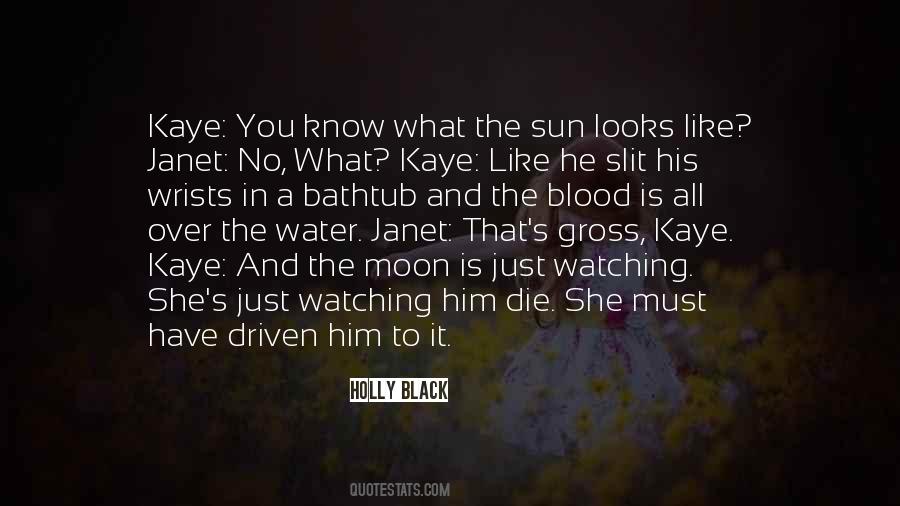 #19. I think I was very interested in the space program as a kid, watching the first Apollo missions to the moon, and it's something I thought that would be a lot of, of fun and exciting and a very worthwhile job. - Author: Mark Kelly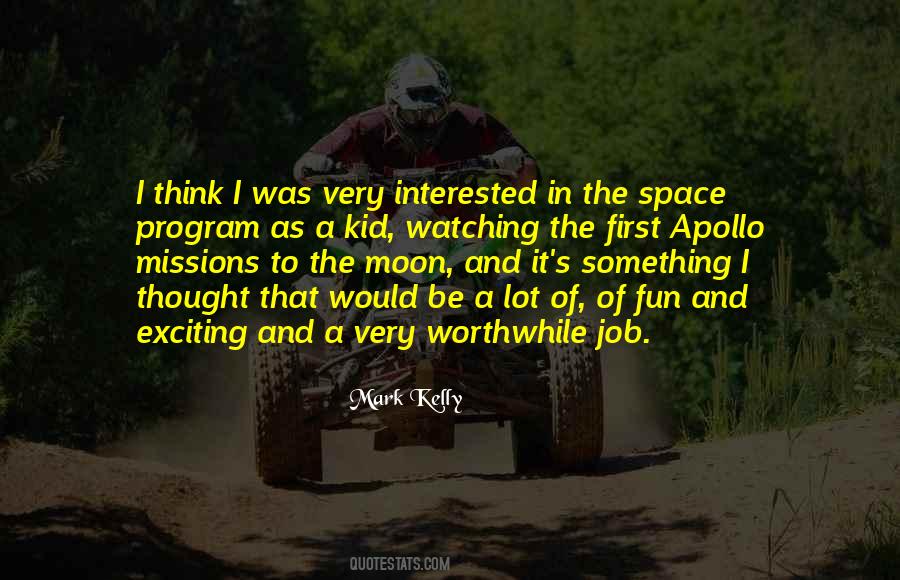 #20. During one new moon at perigee, I stood on high ground, watching salt ponds overflow, cover the beach, and meet the ocean. Because the moon was invisible, the water was black as it drowned the sand, and the event felt primal - which in fact it was, because it was nature. - Author: Luanne Rice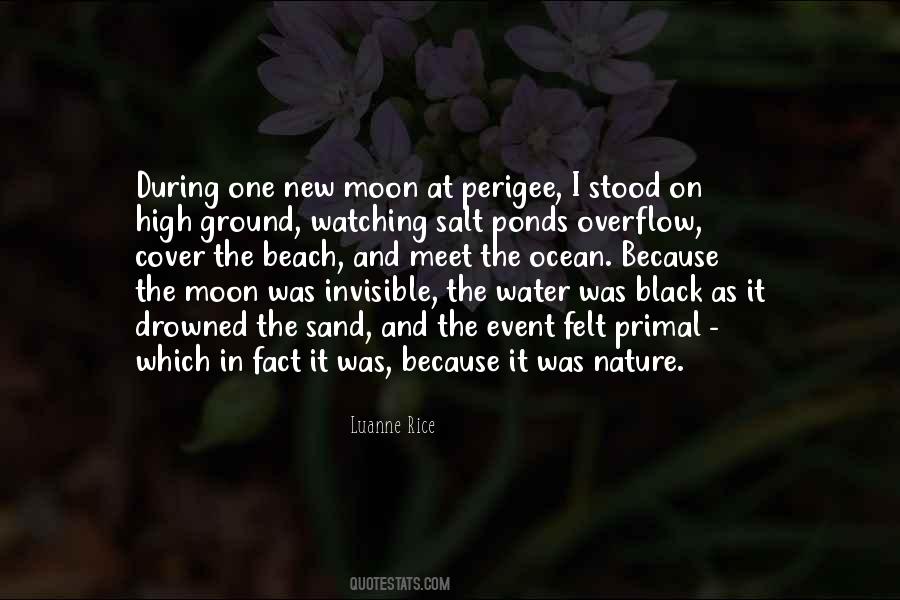 #21. Don't even try to talk to me when I'm watching the moon. That's my moon, baby. - Author: Wendelin Van Draanen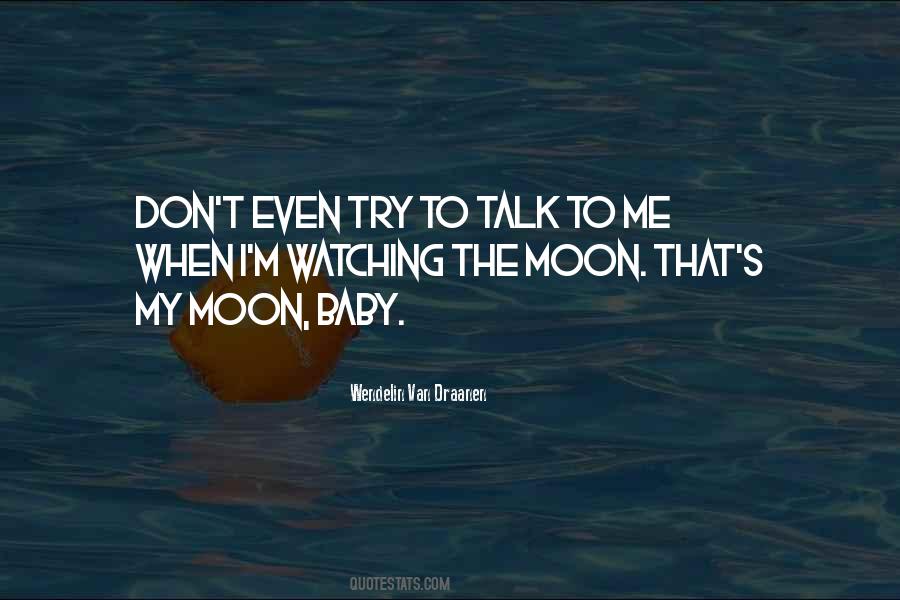 #22. I grew up watching a lot of the coverage of the early U.S. space program, all the way back starting with Mercury and then through Gemini and Apollo and of course going to the moon as the main part of the Apollo program. - Author: Linda M. Godwin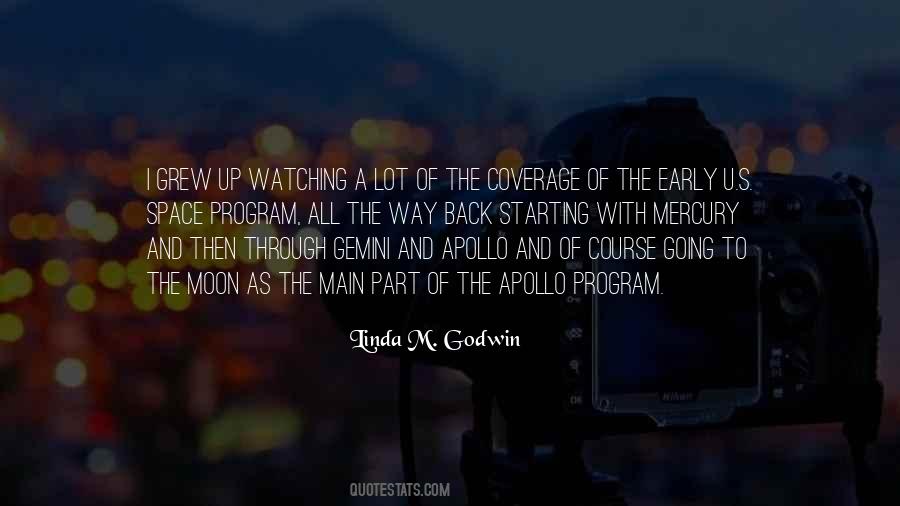 #23. I am watching the Earth. The visibility is good. I feel well and cheerful. The machine is functioning normally. - Author: Yuri Gagarin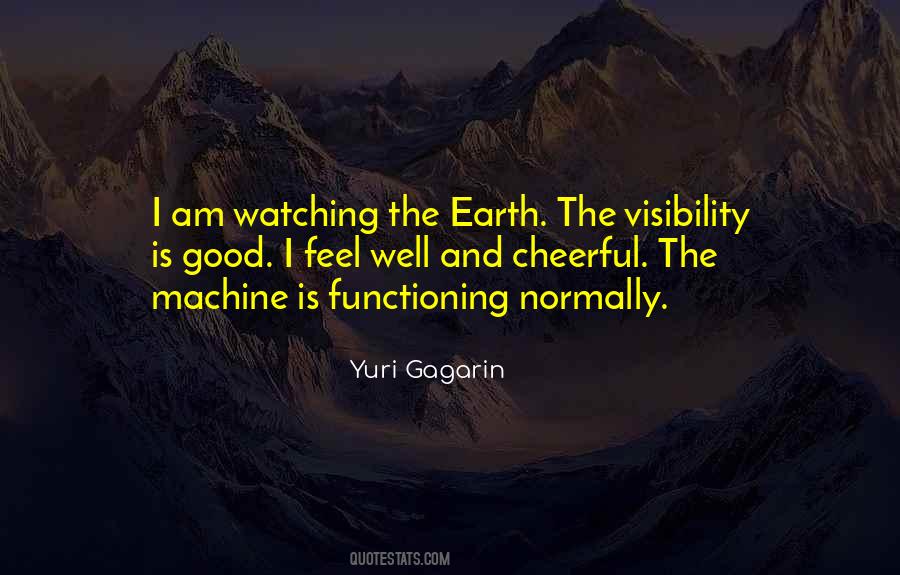 #24. Some people in the town did not seem to care about the festival and were watching football on TV. The players were dotted about in neon green. They looked unreal, the way they might be seen by the forgotten man in the moon and the rabbit if they were watching the floodlit pitch forlornly from above. - Author: Olivia Sudjic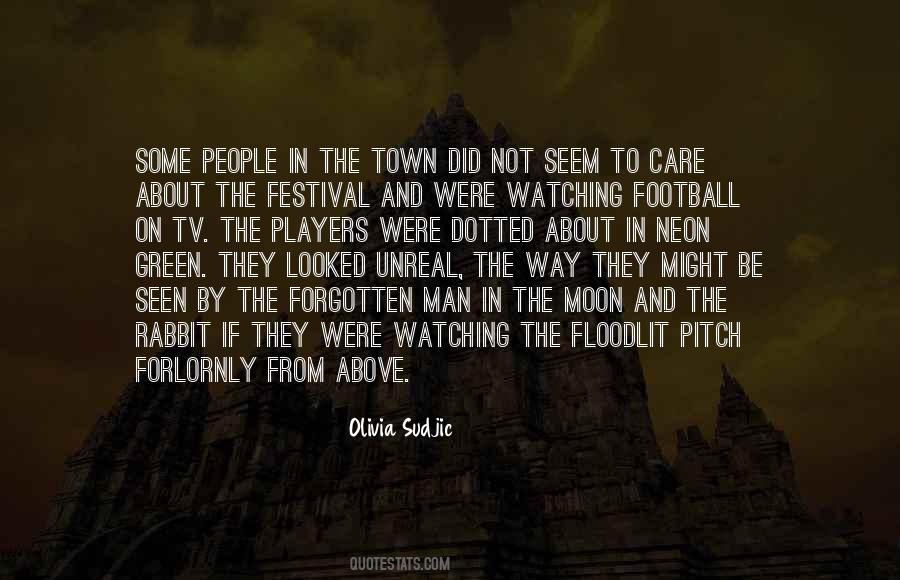 #25. Under a pulsating full moon, the gussied-up Billie Jean King National Tennis Center seems much softer and prettier at night, with the fountains bubbling and fans without tickets to the big stadium sitting in the plaza and watching a big screen. - Author: George Vecsey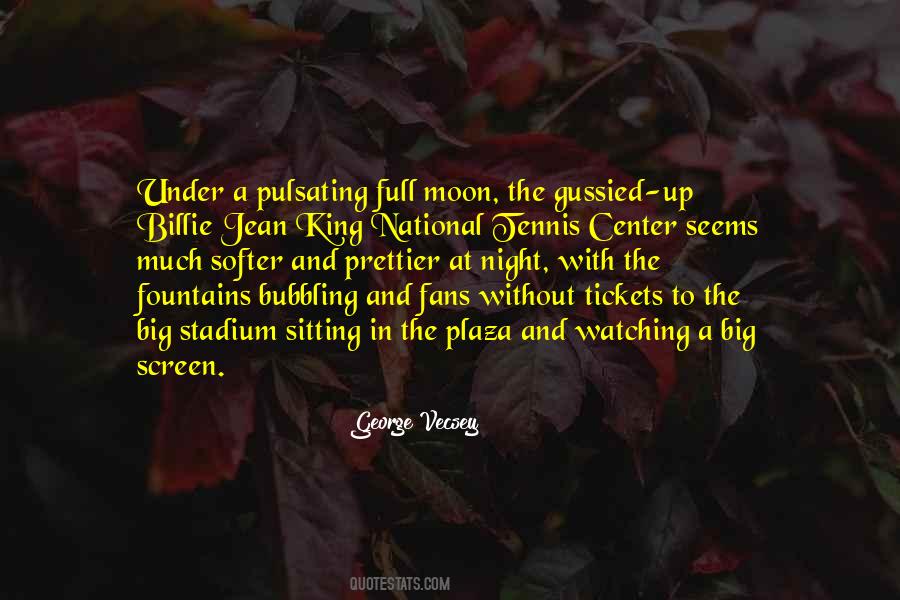 #26. I do try to go home as much as possible after each show. I've got my own plane. I'm very fortunate. - Author: Bob Seger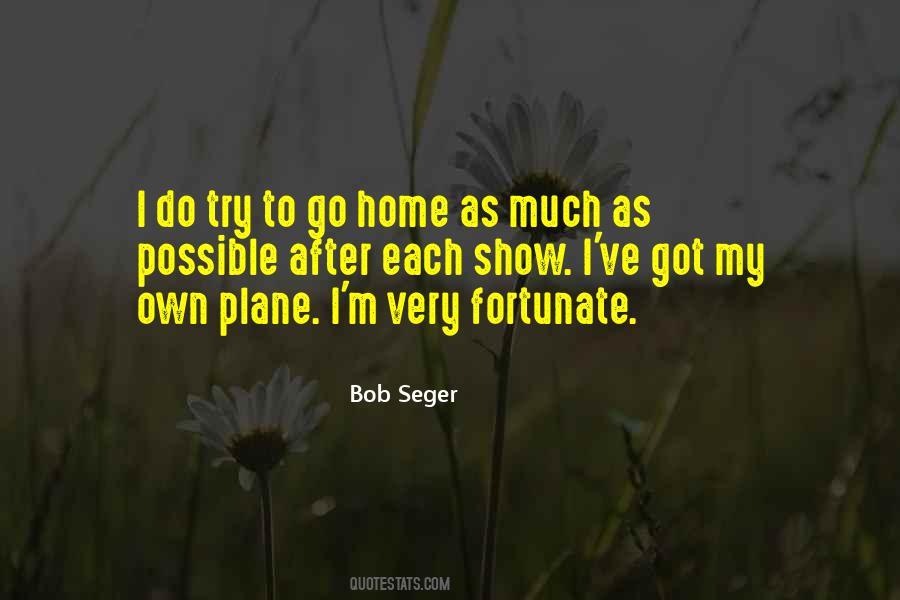 #27. Style, after all, is a kind of humor,
Something truly beneath contempt... - Author: Larry Levis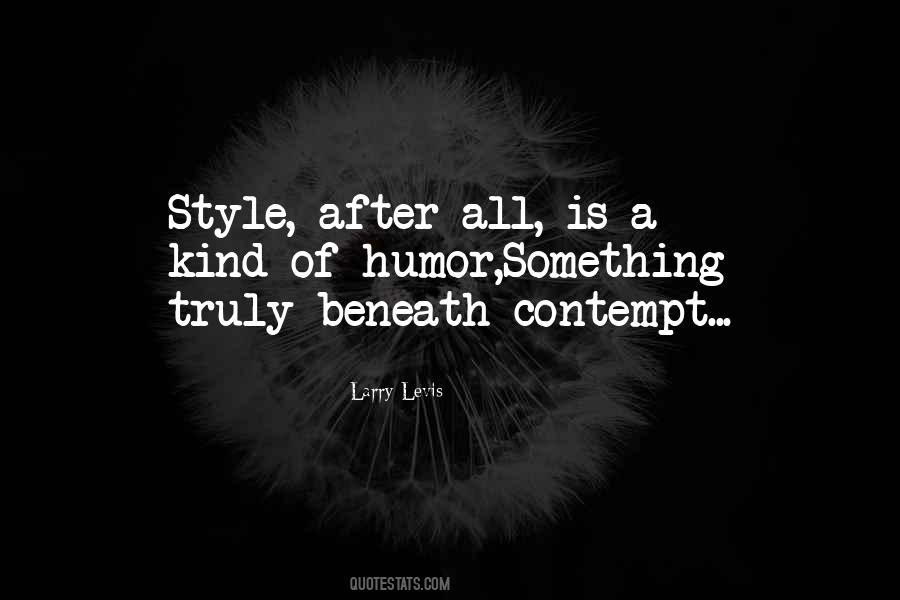 #28. Pray when you feel like it, pray when you don't feel like it, pray until you do feel like it! - Author: W. Graham Scroggie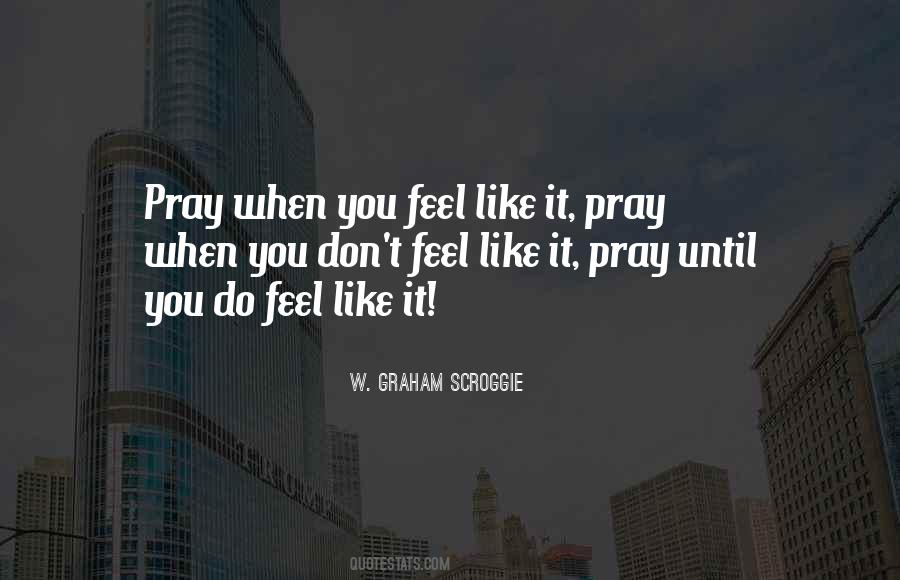 #29. Faith is only as good as the one in whom it's invested. - Author: Lee Strobel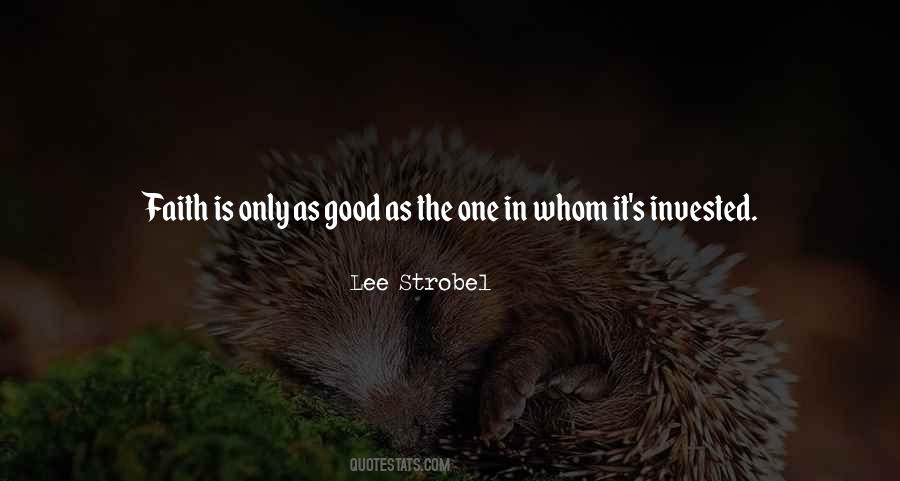 #30. When I grew up, I saw the moon landing, and I was fascinated watching them as a child, and that's what really turned me onto space and science fiction, and I started watching things like 'Lost In Space,' and that led me to 'Star Trek,' which was a major influence on my life. - Author: Ronald D. Moore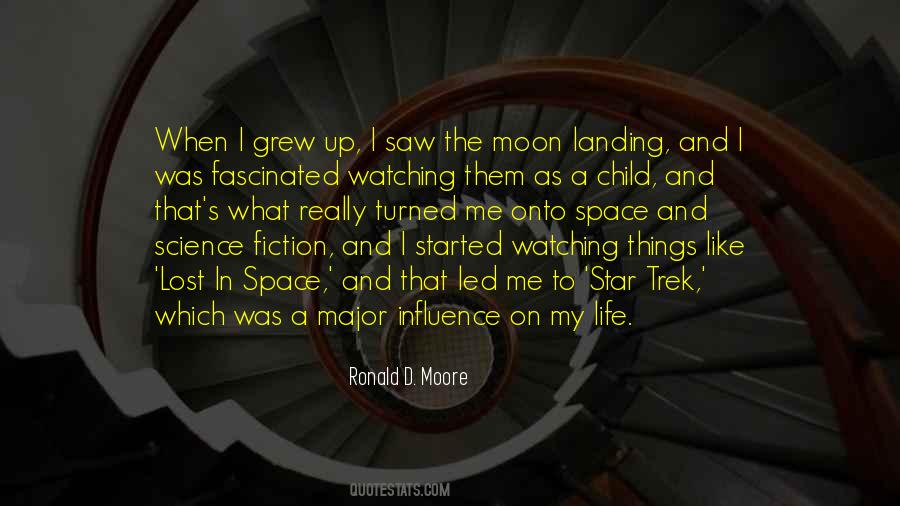 #31. Just because you don't see it right away doesn't mean it's not there. So laugh under the stars. Dance in the rain. Howl at the moon. You never know who's watching. - Author: Erica Hayes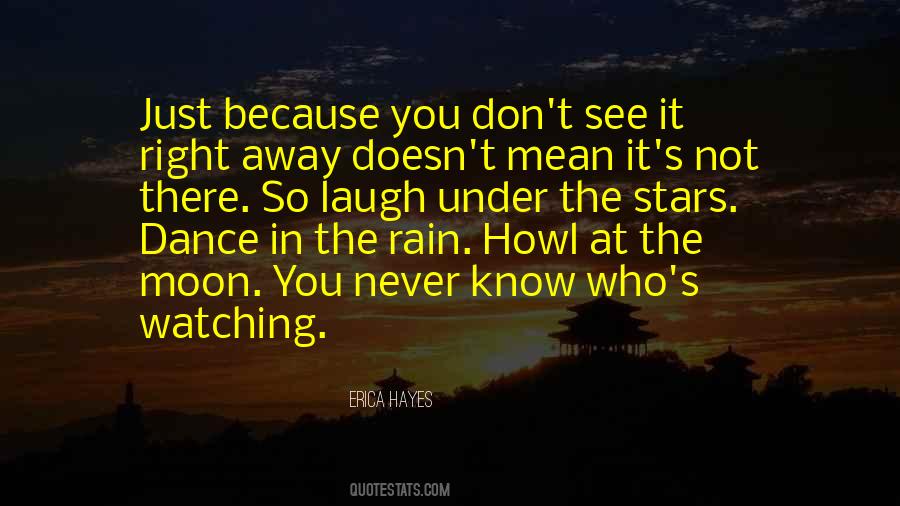 #32. When less than four years old I was standing with my nurse, Mary Ward, watching the shadows on the wall from branches of an elm behind which the moon had risen. I have never forgot those shadows and am often trying to paint them. - Author: Samuel Palmer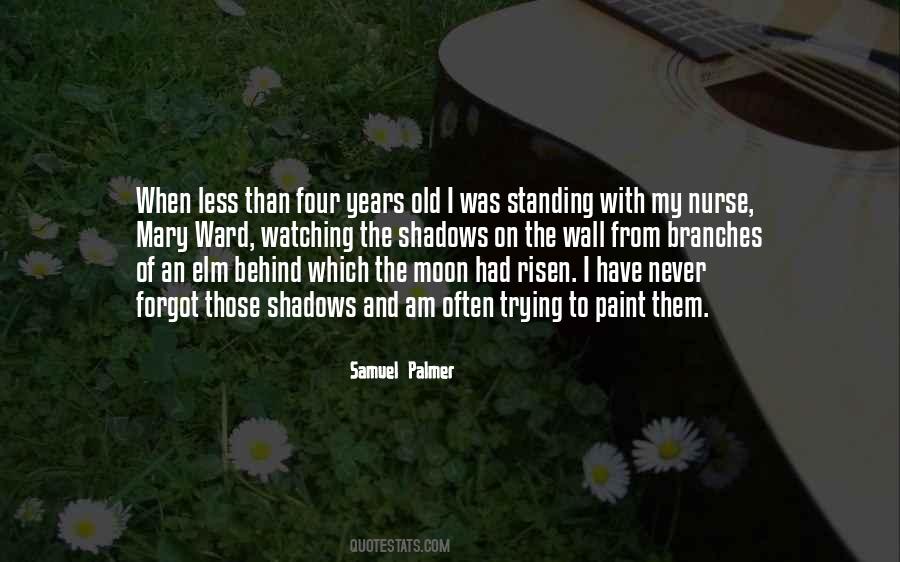 #33. Watching the moon at midnight, solitary, mid-sky, I knew myself completely, no part left out. - Author: Izumi Shikibu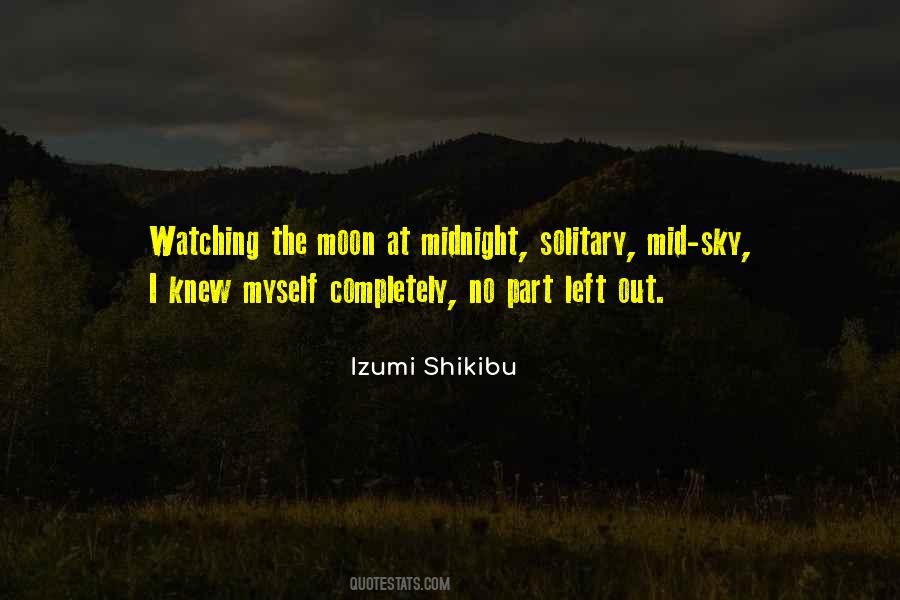 #34. The moon is a loyal companion. It never leaves. It's always there, watching, steadfast, knowing us in our light and dark moments, changing forever just as we do. - Author: Tahereh Mafi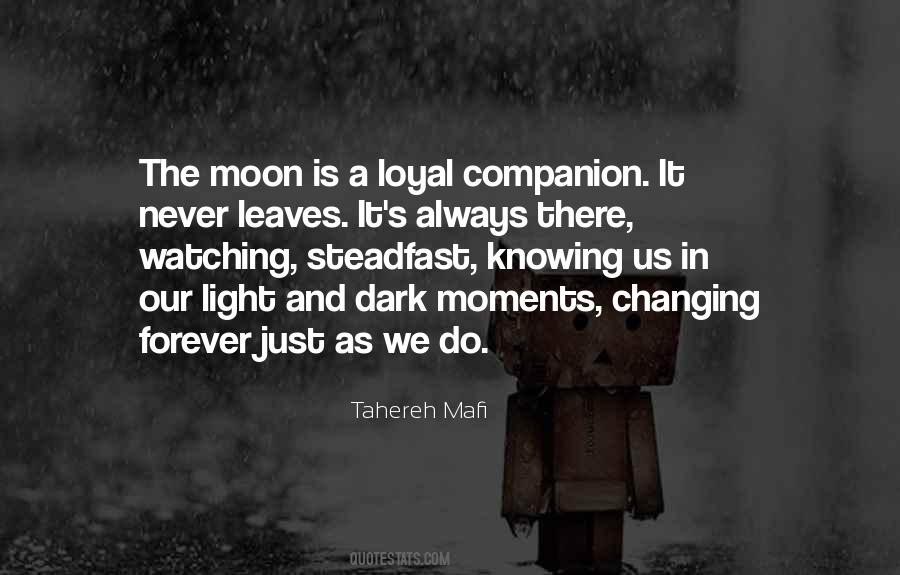 Famous Authors
Popular Topics