Military Honor Famous Quotes & Sayings
List of top 36 famous quotes and sayings about military honor to read and share with friends on your Facebook, Twitter, blogs.
Top 36 Military Honor Sayings
#1. Verily, there is no dishonor in death at the hands of a far superior enemy. - Author: Wayne Gerard Trotman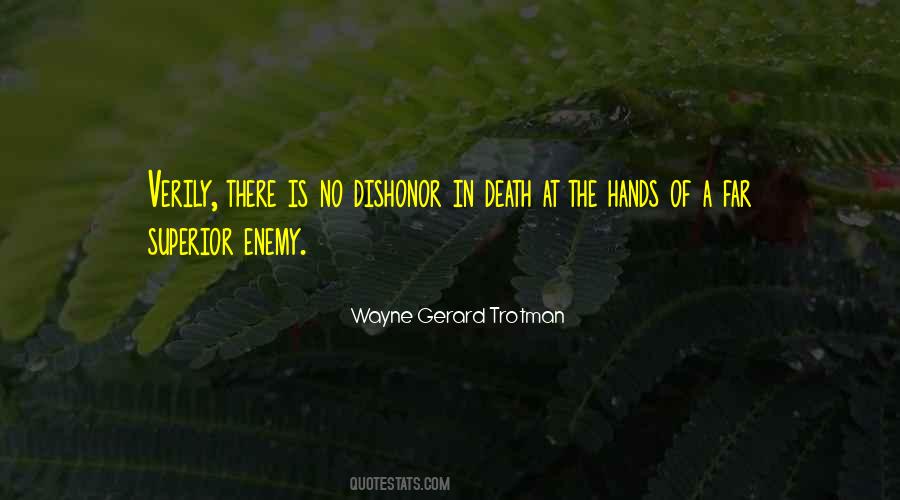 #2. In Leading with Honor, Lee uses gripping stories from the POW camps to engage the reader and teach invaluable principles of leadership. I highly recommend this book for developing leaders at all levels in any organization, military of civilian. - Author: William R. Looney III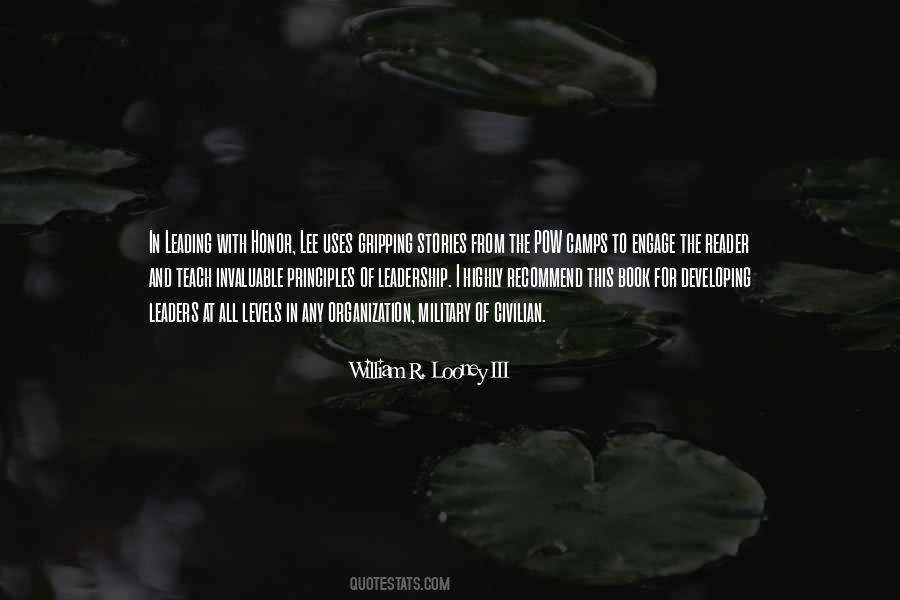 #3. May any praise of your character come from others instead of yourself. - Author: Joyce Rachelle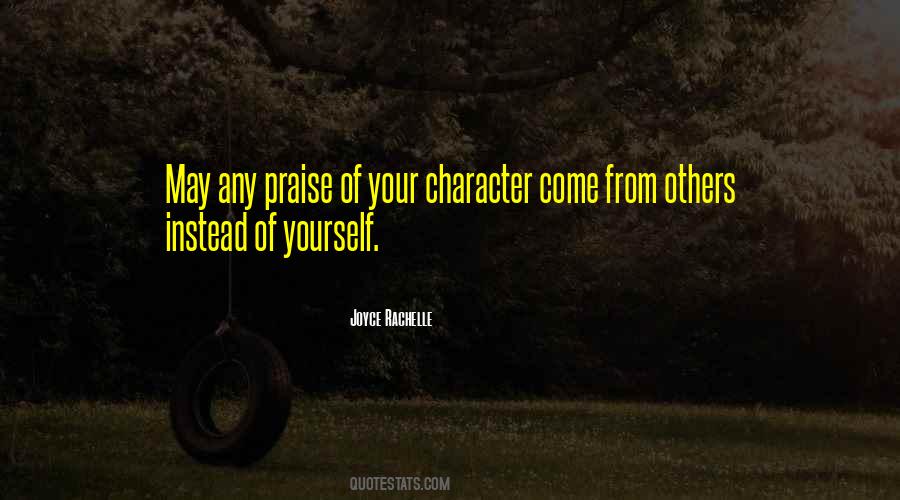 #4. America is the best half-educated country in the world. - Author: Nicholas M. Butler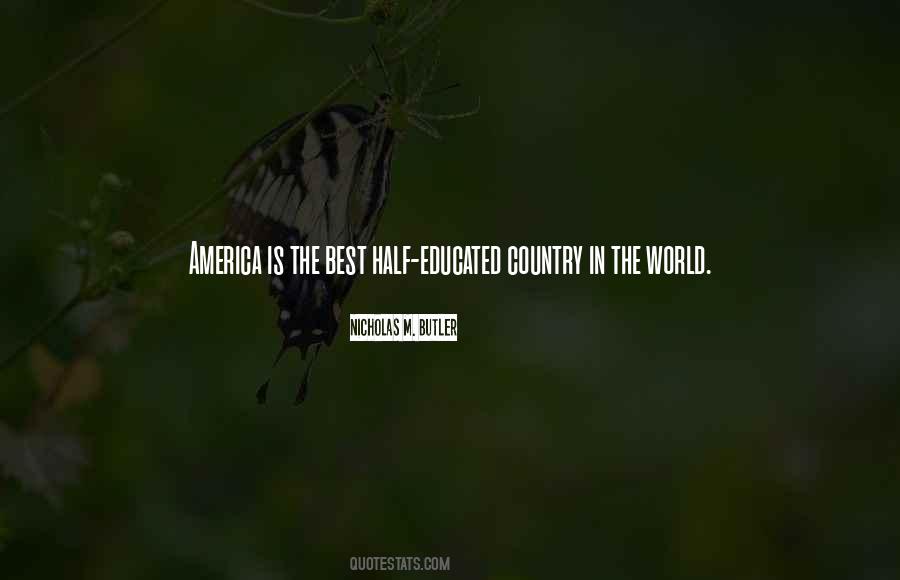 #5. As the human population continues to grow, it will become harder if not impossible for the human species to manage itself.

This has potentially catastrophic implications. - Author: Virginia Arthur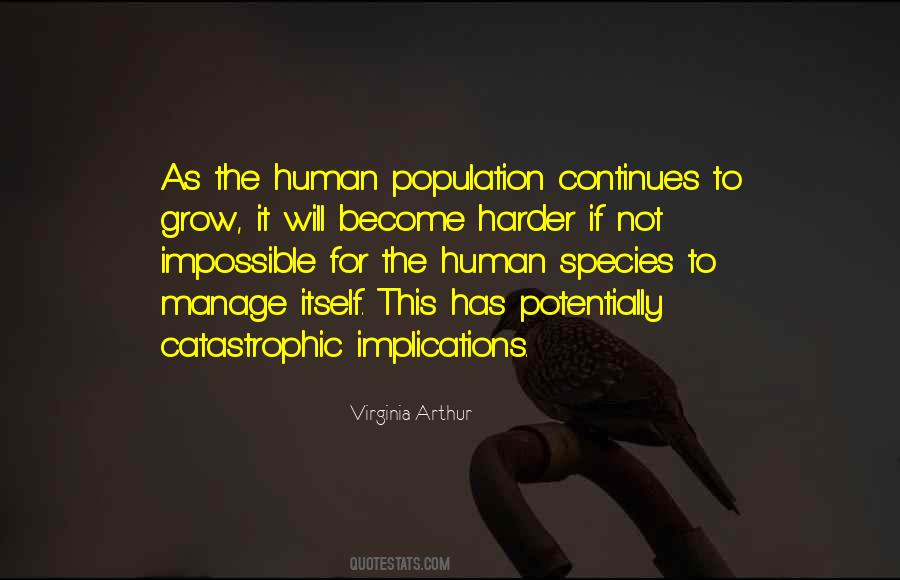 #6. When I was growing up in Virginia, the Civil War was presented to me as glorious with dramatic courage and military honor. Later, I realized how death was central to the reality. It was at the core of women's lives. It's what they talked about most. - Author: Drew Gilpin Faust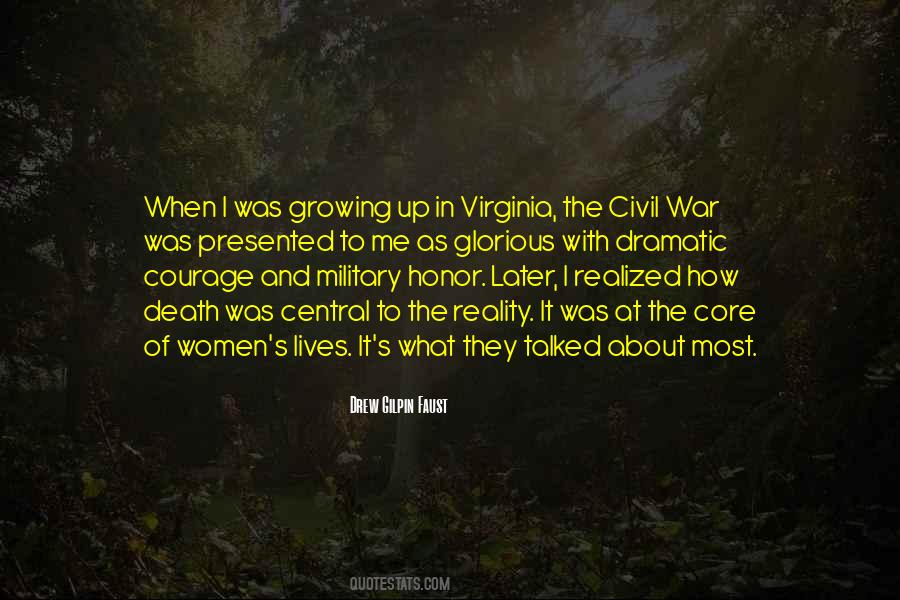 #7. In some ways, I had a traditional 'old South' upbringing, meaning that I spent some time in a military school, and acquired an inoculum of the military ethic that is still with me today: honor, duty, loyalty. - Author: E. O. Wilson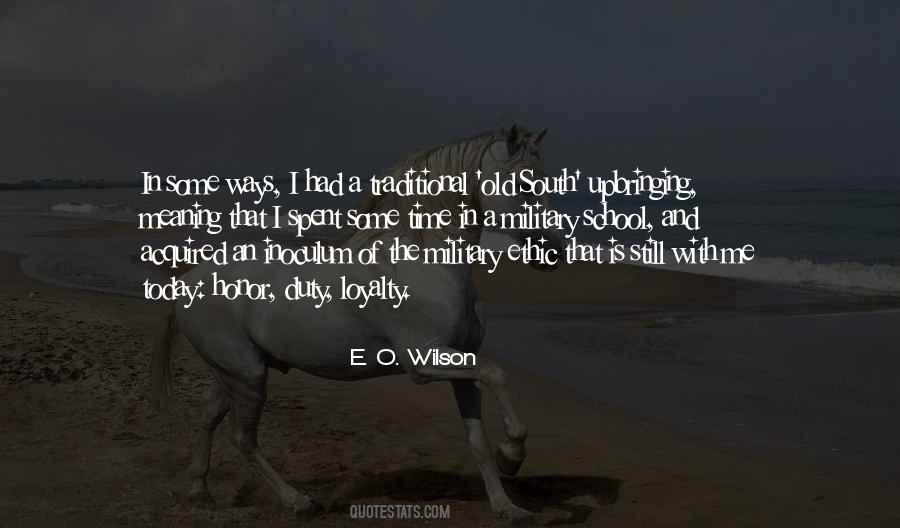 #8. I was a military spouse, and I lived on military pay. It is very difficult to do that. But we do that with honor and with gratitude for the chance to serve this country. - Author: Carol Shea-Porter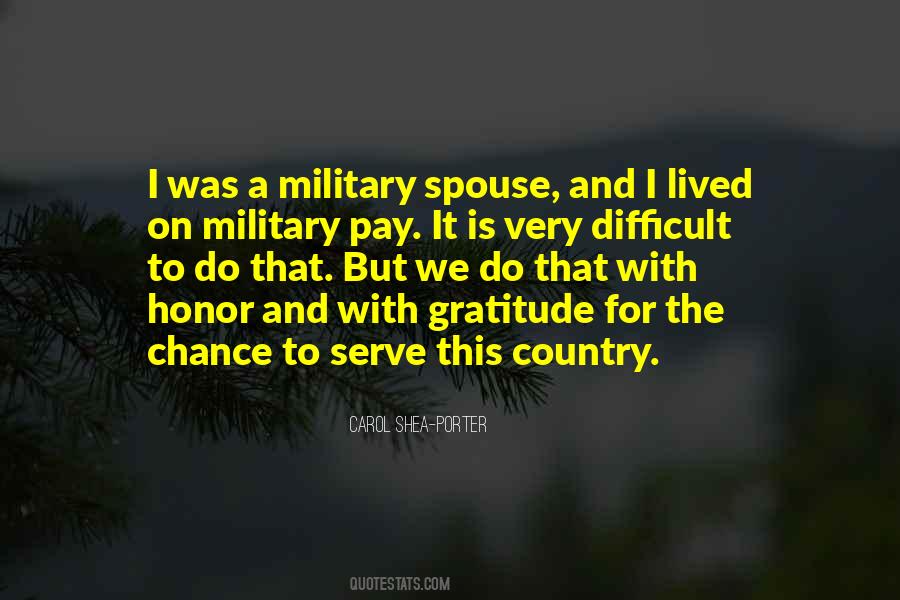 #9. I feel the ground slipping under my feet, and just as I am about to fall off the precipice, you draw out a rope and pull me into the safety net of your embrace. That's the thing - I can never trust you to rescue me, and yet you do. Unfailingly. - Author: Rosalyn D'Mello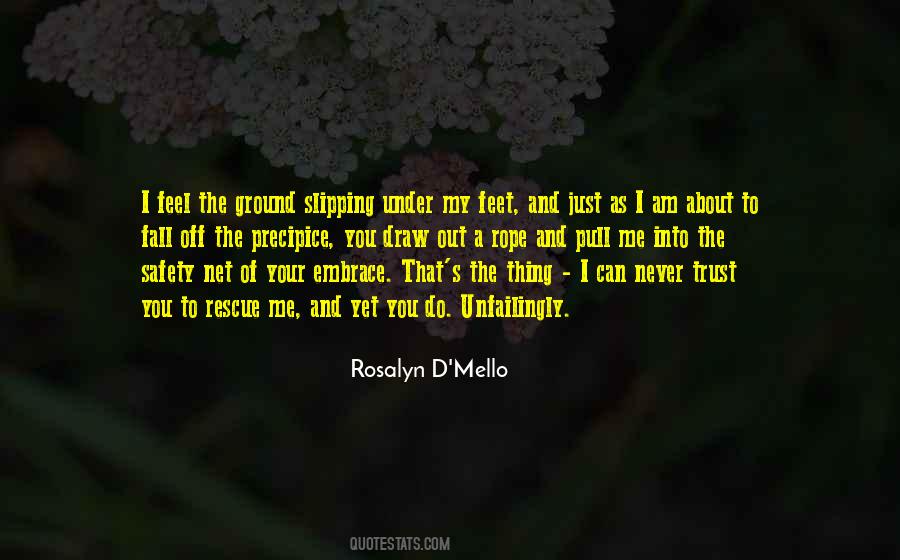 #10. South Jersey is home to Joint Base McGuire-Dix-Lakehurst, one of the finest military installations in the world, and it was my honor to represent the base and all of those who serve there. - Author: Jon Runyan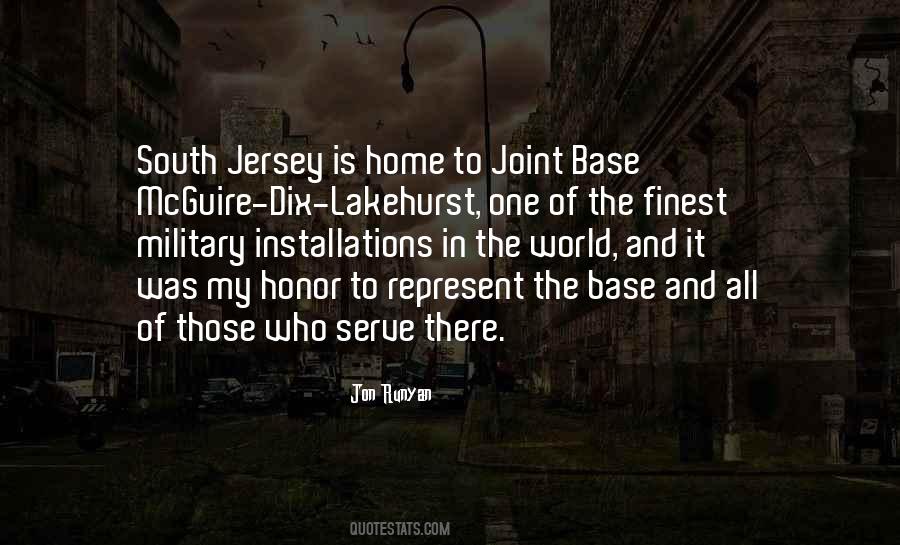 #11. The faces of these young people, especially those who were military men, bore that expression of condescending respect for their elders which seems to say to the older generation, "We are prepared to respect and honor you, but all the same remember that the future belongs to us. - Author: Leo Tolstoy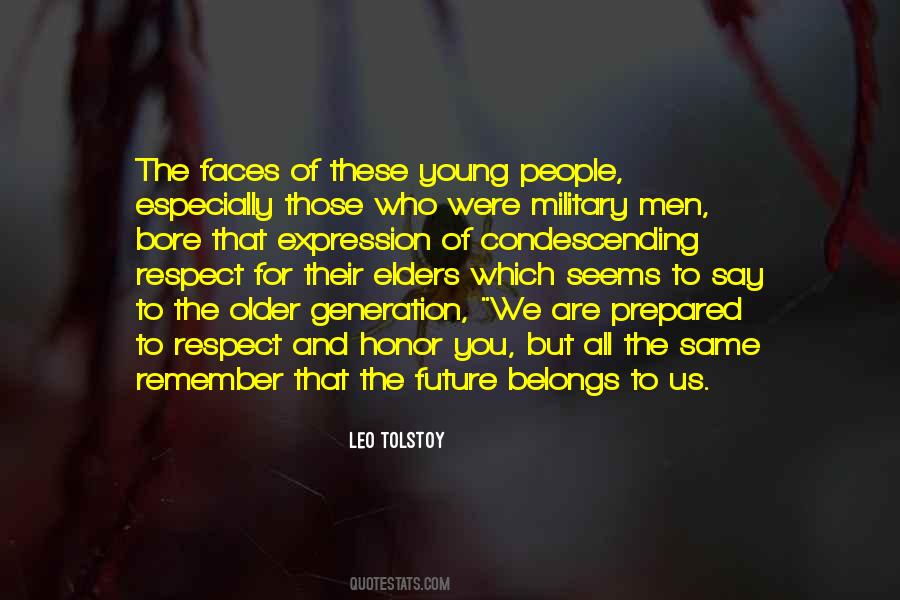 #12. Our bodyguard is a born-again Christian with a father complex, a drinking problem, intellectual limitations and not enough backbone to do his military service with honor. In short, a guy we should be pleased is going to be reelected today. - Author: Jo Nesbo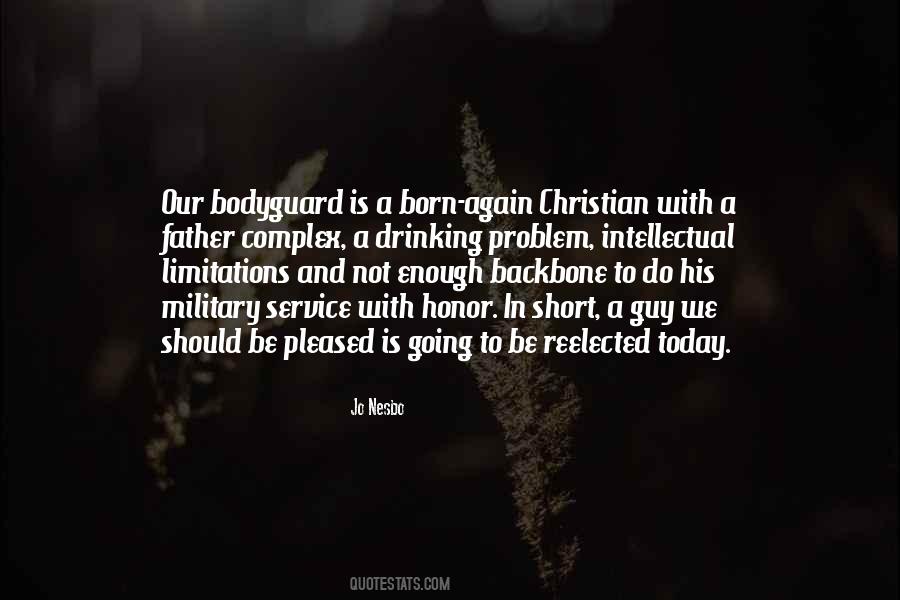 #13. Worth, courage, honor, these indeed
Your sustenance and birthright are. - Author: Edmund Clarence Stedman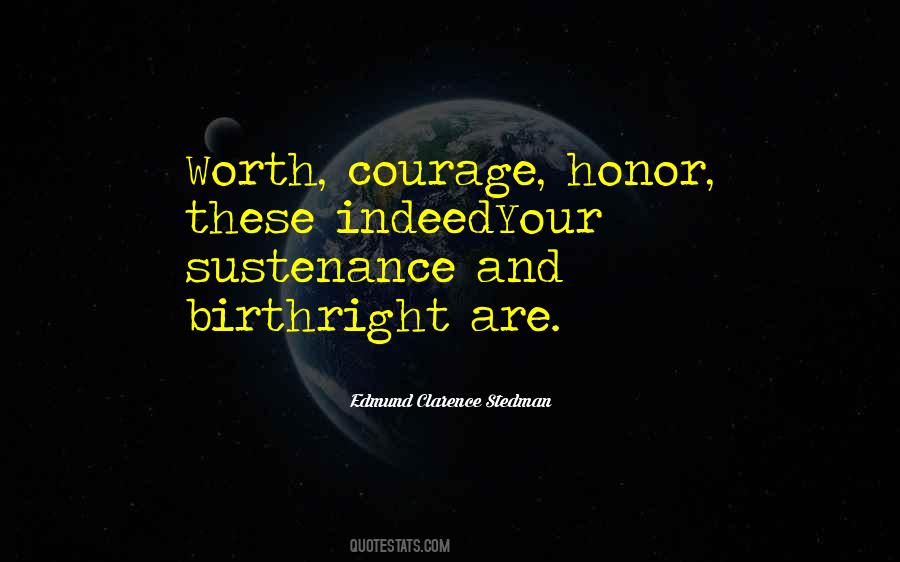 #14. Where the Army we loved sold us out for careerist brass, a war-porn-fixated media and military-industrial-complex corporate greed; where the only honor and integrity seemed to exist among the troops on the line. - Author: Luis Carlos Montalvan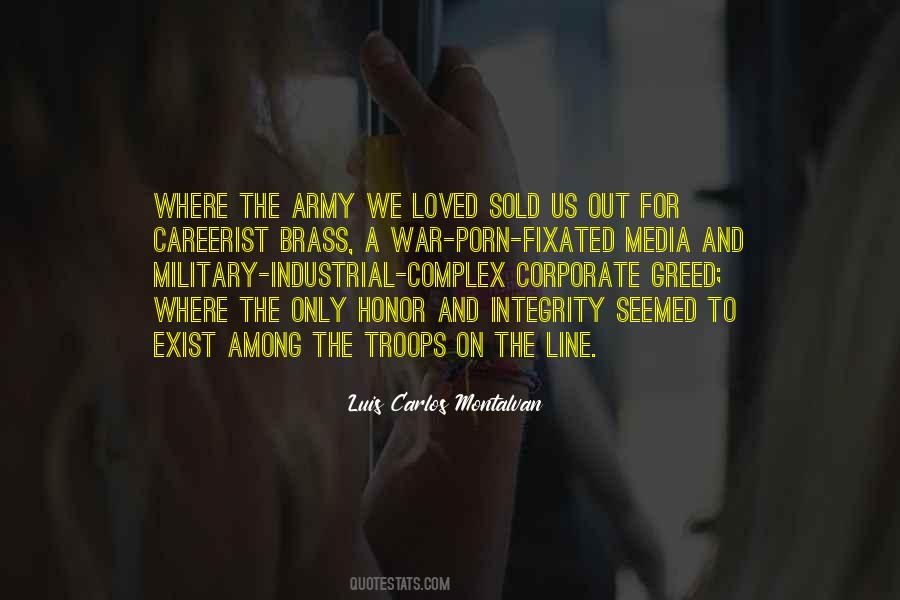 #15. To honor our national promise to our veterans, we must continue to improve services for our men and women in uniform today and provide long overdue benefits for the veterans and military retirees who have already served. - Author: Solomon Ortiz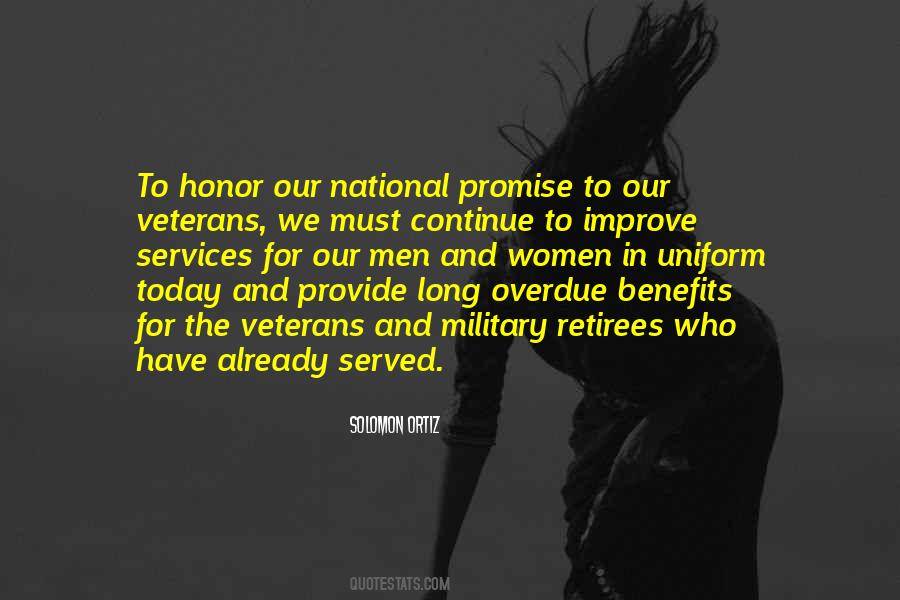 #16. Have you ever stopped to ponder the amount of blood spilt, the volume of tears shed, the degree of pain and anguish endured, the number of noble men and women lost in battle so that we as individuals might have a say in governing our country? Honor the lives sacrificed for your freedoms. Vote. - Author: Richelle E. Goodrich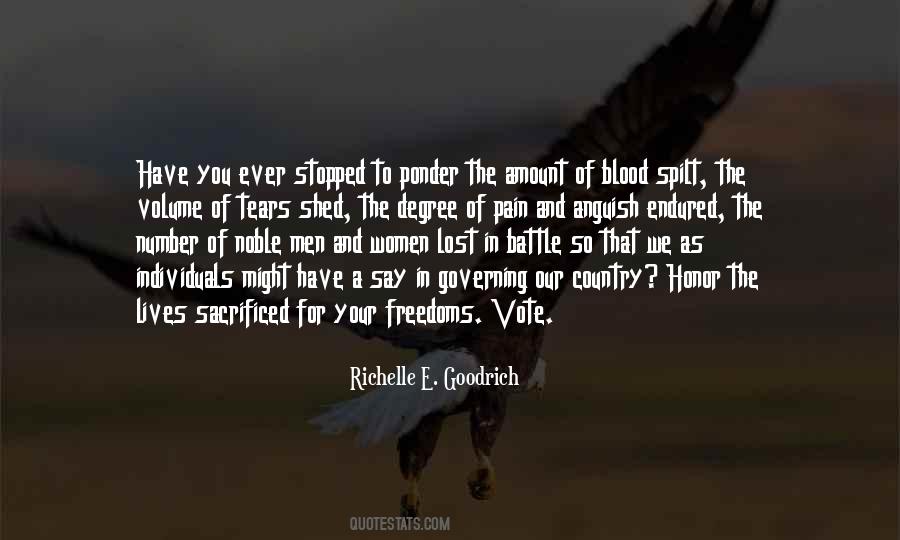 #17. The appropriate place to really render honors, and to acknowledge the sacrifice that somebody has made is at the gravesite. And it's at the gravesite because that's where friends and family can be. That's where members of the military unit can gather. - Author: Brian Whitman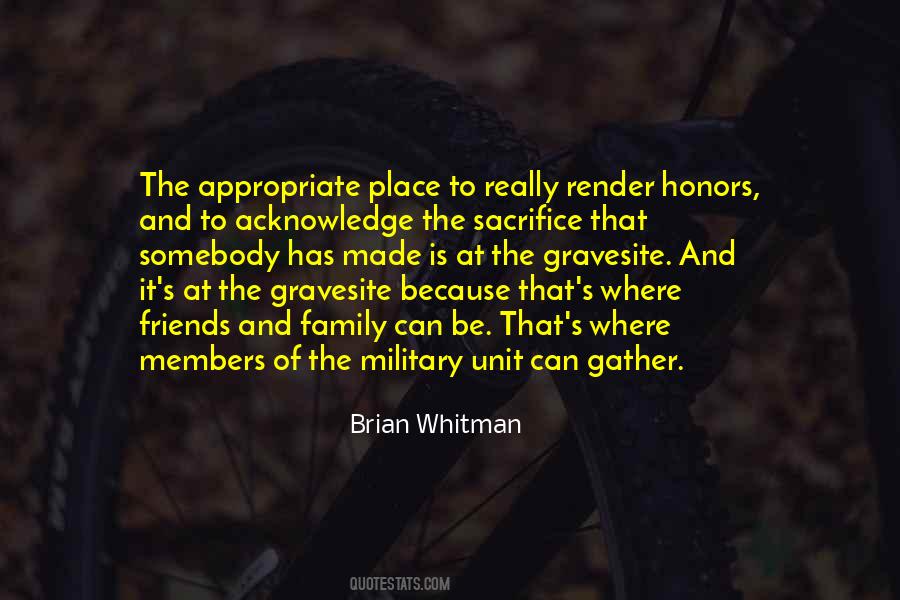 #18. Of course, for me, having served 22 years in the military and to have the opportunity to continue to serve my country is a great honor and is a privilege. So that's what makes it special each and every day. - Author: Allen West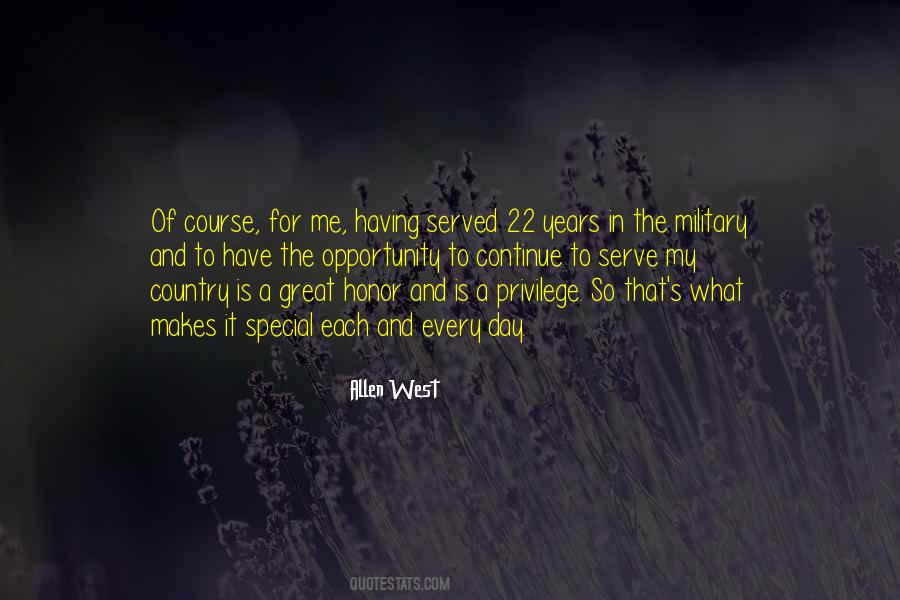 #19. Either my water just broke or I wet myself. - Author: R.K. Lilley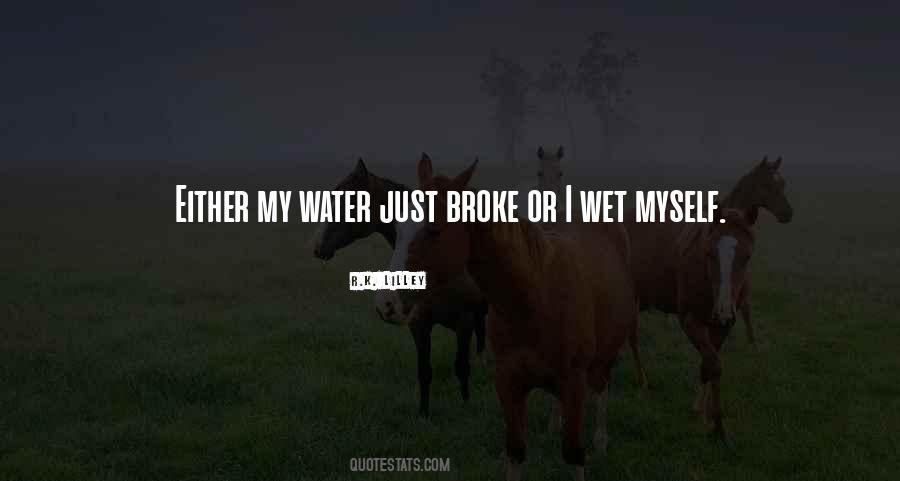 #20. The roll of honor consists of the names of meant who have squared their conduct by ideals of duty. - Author: Woodrow Wilson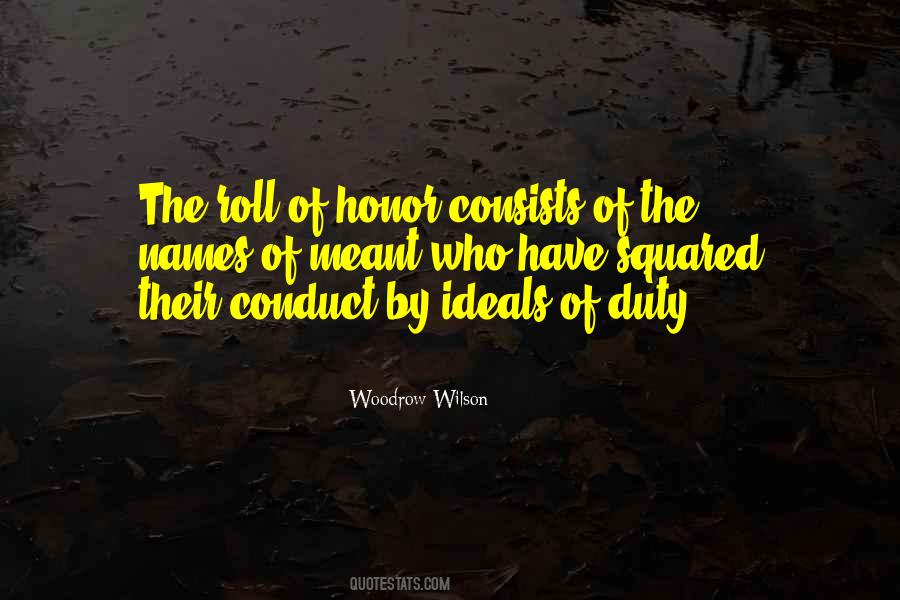 #21. The thing about a marine is that they can be the nicest men and women you will ever meet, but when it comes to their duty there are none fiercer. - Author: Joshua Mcnutt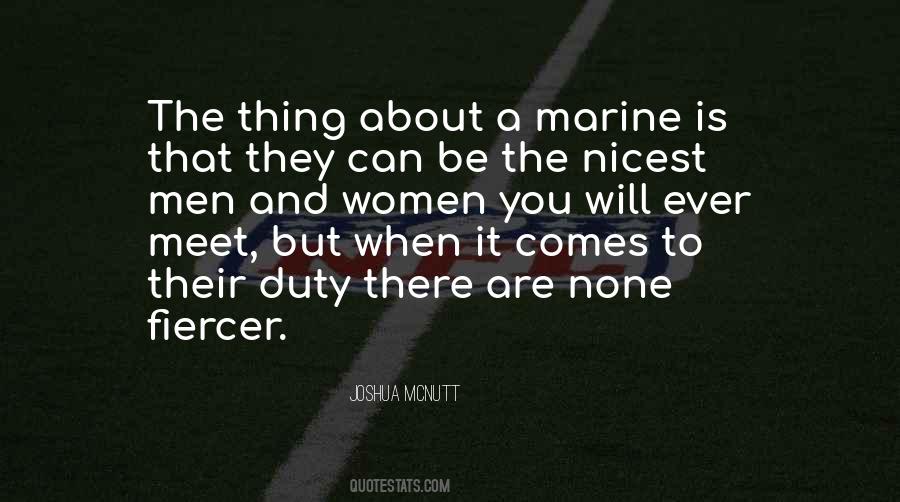 #22. Men like him, the kind of guys who left the womb fighting? They didn't get fairy-tale endings. They burned bright until they burned out - and he was burning out. - Author: Tonya Burrows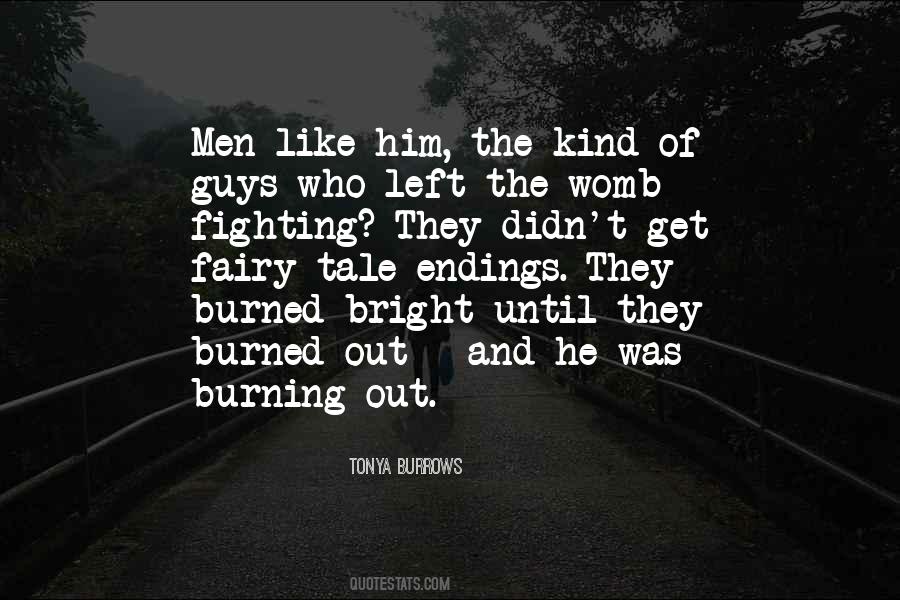 #23. If it looks like art, chances are it's somebody else's art. - Author: Chuck Close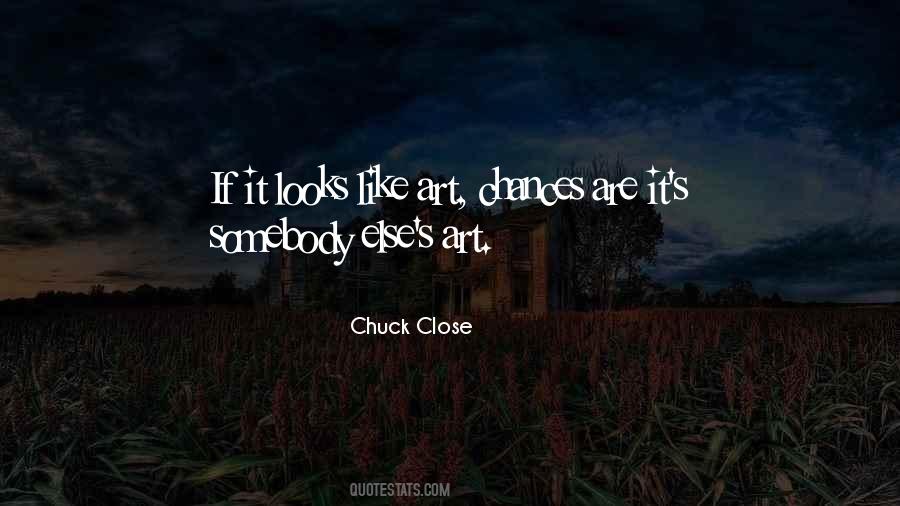 #24. You know, rural Americans are a special people. Their labor puts food on our table and fuel in our gas tanks. Their service in our military sets a powerful example of leadership, honor and sacrifice. Their spirit of community inspires us all. - Author: Tom Vilsack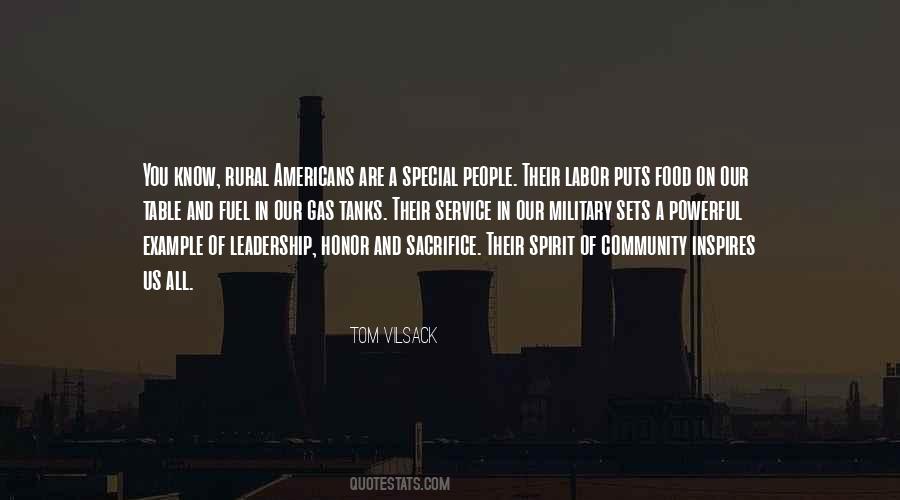 #25. A person cannot be a Marine without honor. - Author: Carl Epting Mundy Jr.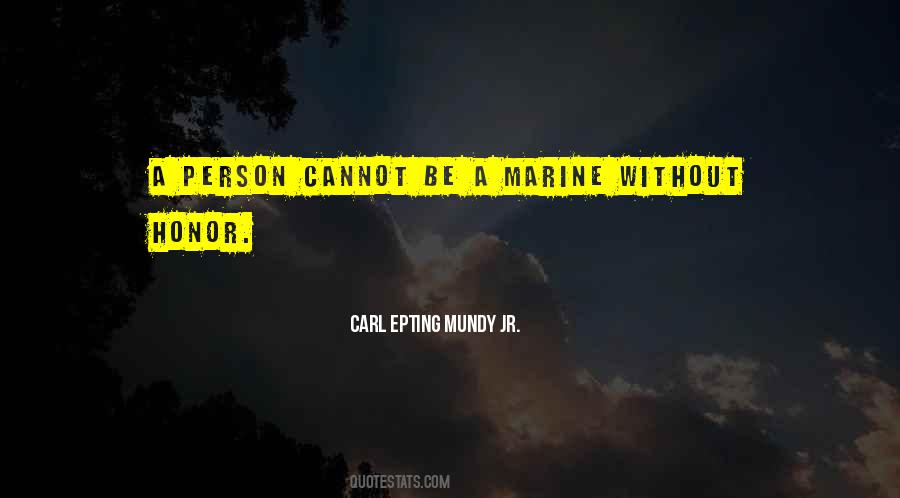 #26. I've received many honors and I'm grateful for them; but I've already received the highest award I'll ever receive, and that has been the privilege and honor of serving very proudly in the United States Navy. - Author: Grace Hopper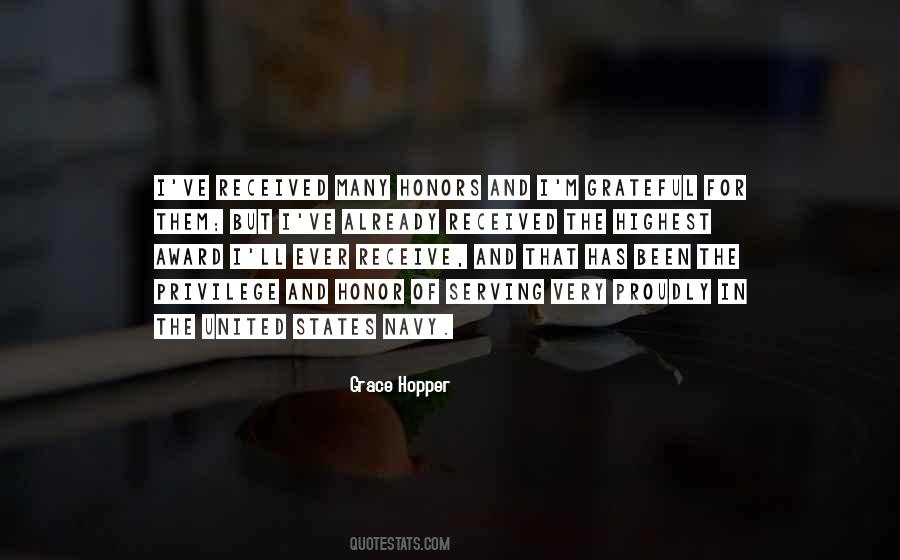 #27. The nation's honor is dearer than the nation's comfort. - Author: Woodrow Wilson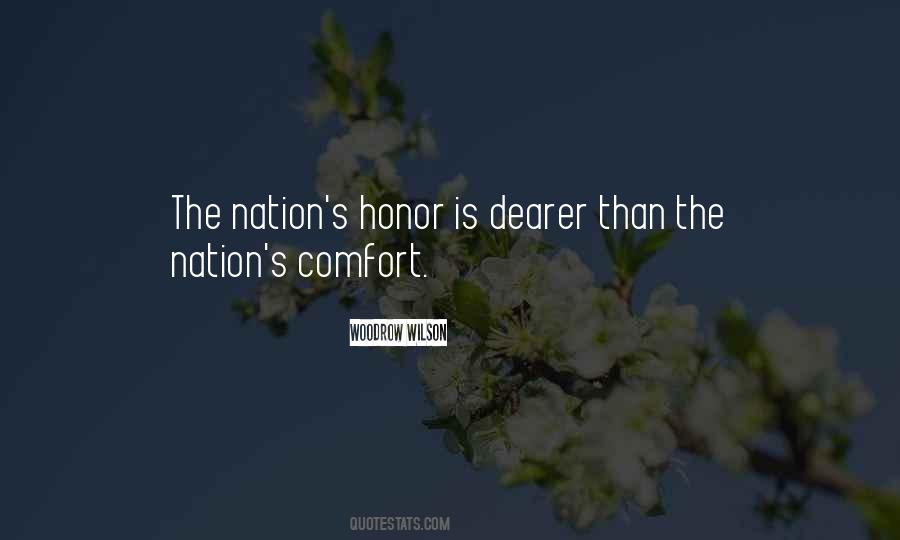 #28. Back when I was young, lists seemed like fences on the open range. But secretly, I was pleased to be corralled among other literary thoroughbreds. - Author: Clive Sinclair
#29. Honor Lost

Ambulant sunshine pierced
the soot covered glass ~
the feeble man wandered by
in this ritual morning pass ... - Author: Muse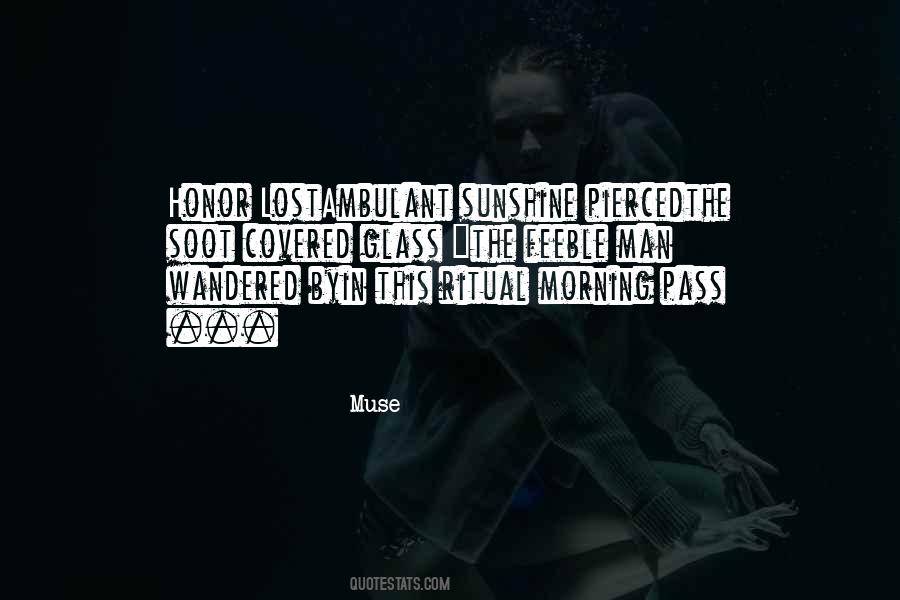 #30. We respect and honor very deeply those people who decide to serve their country in the military. But we certainly don't denigrate people who choose a different course, particularly when we have an all-volunteer army. - Author: Mitt Romney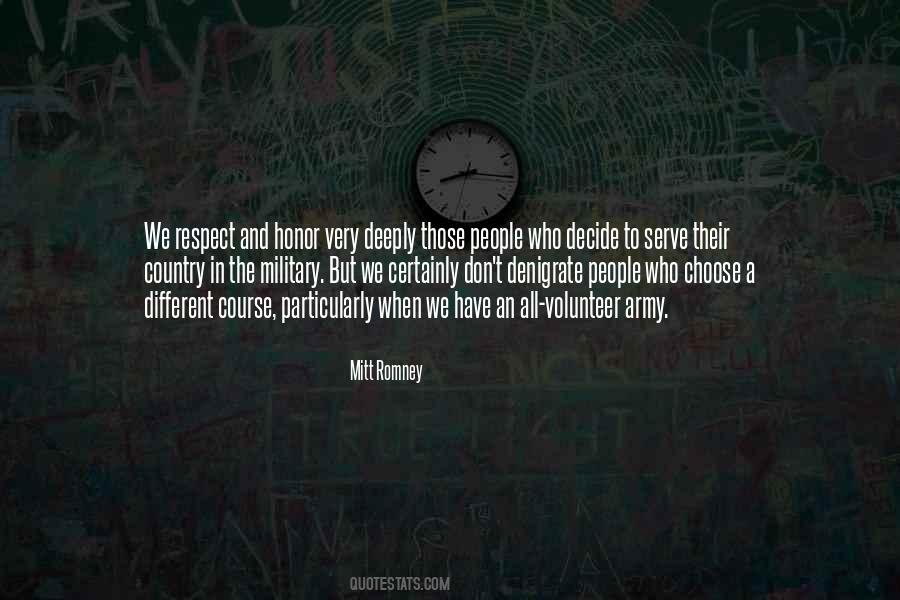 #31. Those who boast about honor shouldn't lack in it. - Author: Drake R. Todd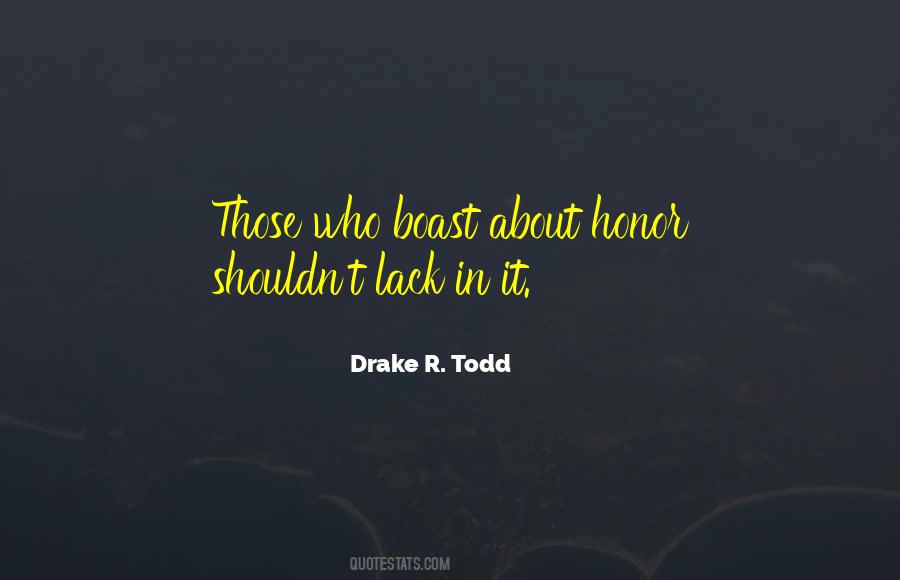 #32. As a son of an airman who was stationed at Davis-Monthan Air Force Base in Tucson and a member of the House Armed Services Committee, it is my honor to nominate young people to our military academies. - Author: Ron Barber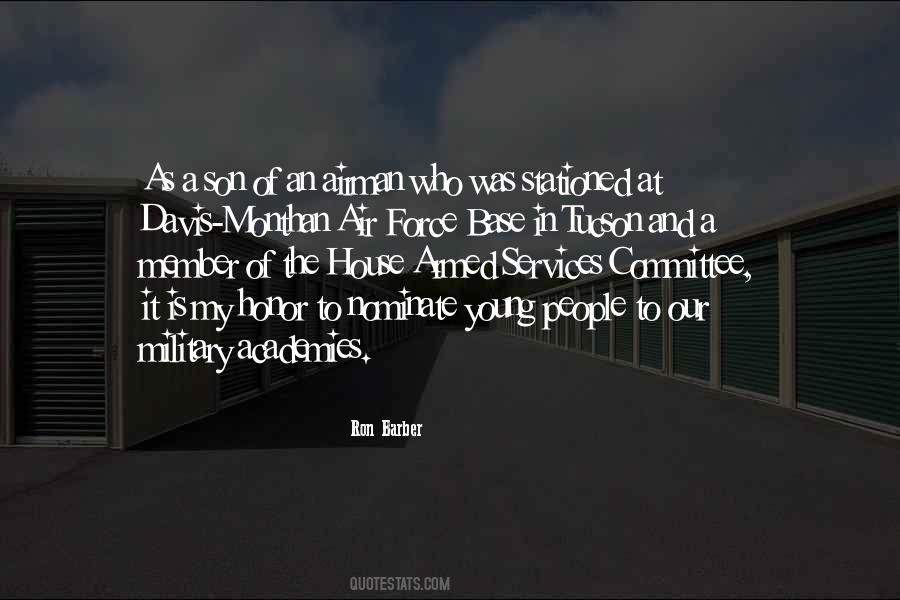 #33. There's no doubt West Point impacted who I am ... It has an enormous emphasis, not only on military aspects, but character development. Whether it's the honor code, or the interactions you have, both with the cadet leadership and the academy leadership, every place you are is a character test. - Author: Mike Pompeo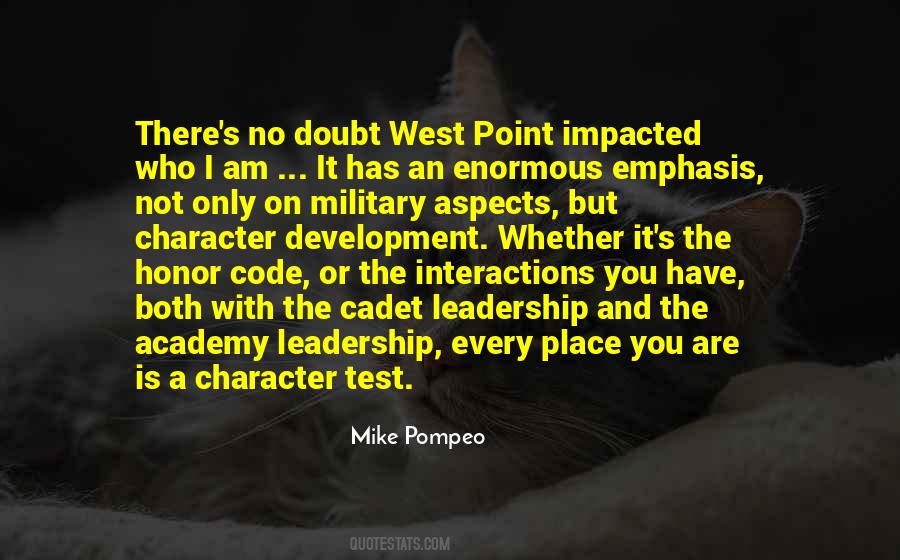 #34. For me, it's an honor for the military to ask me to go to Iraq, Afghanistan, or GITMO. I'm happy to go. - Author: R. Lee Ermey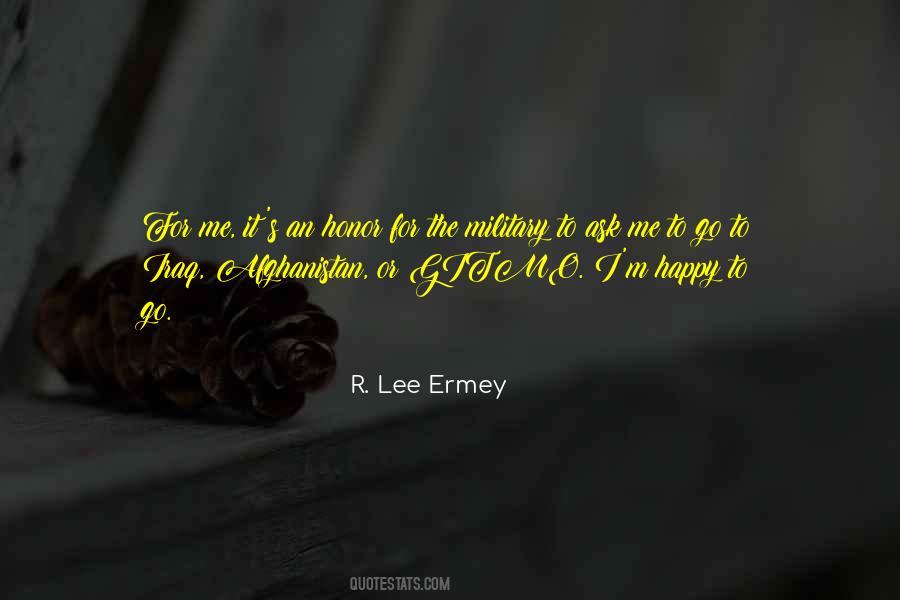 #35. Although not a very old man, I have yet lived a great deal in my life, and I have known sorrow too bitter and joy too keen to allow me to become either cast down or elated for more than a very brief period over any success or defeat. - Author: Theodore Roosevelt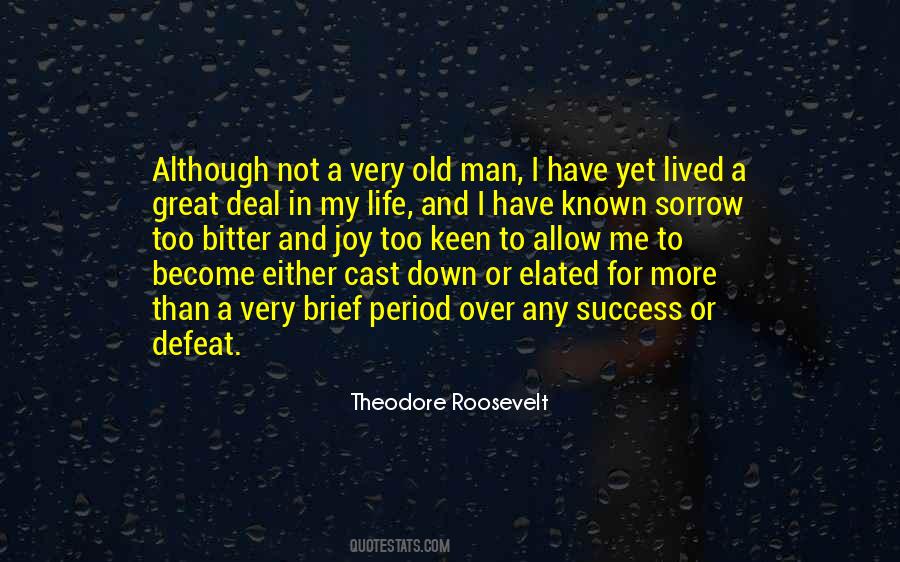 #36. You only get a chance to live your dream once, and I'm living mine right now. - Author: Chris Paul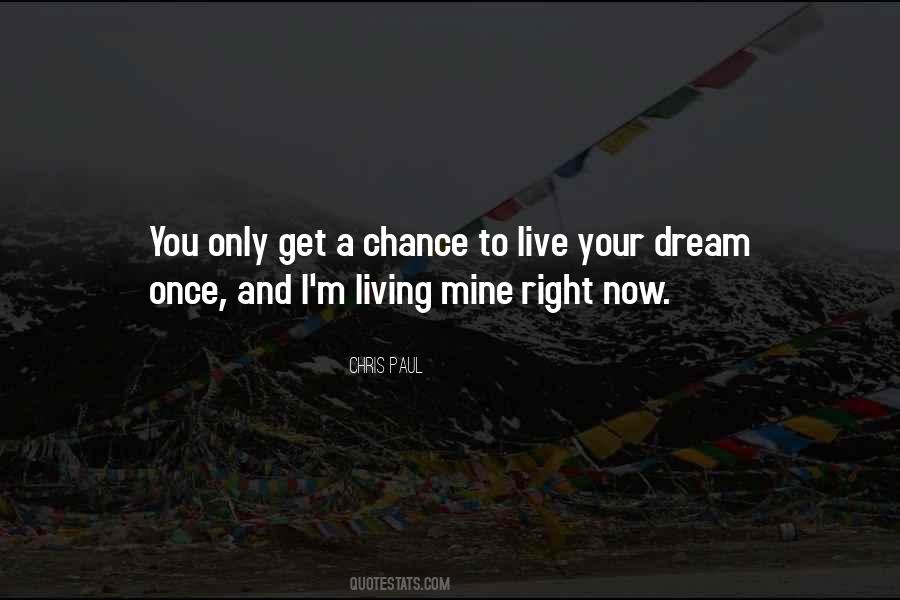 Famous Authors
Popular Topics