List of top 16 famous quotes and sayings about jon huntsman sr to read and share with friends on your Facebook, Twitter, blogs.
Top 16 Jon Huntsman Sr Quotes
#1. Only the gospel can do two seemingly contradictory things: destroy pride and increase courage. Destroy self-exaltation and increase confidence. Destroy the pushiness of self-assertion and deliver from the paralysis of self-doubt.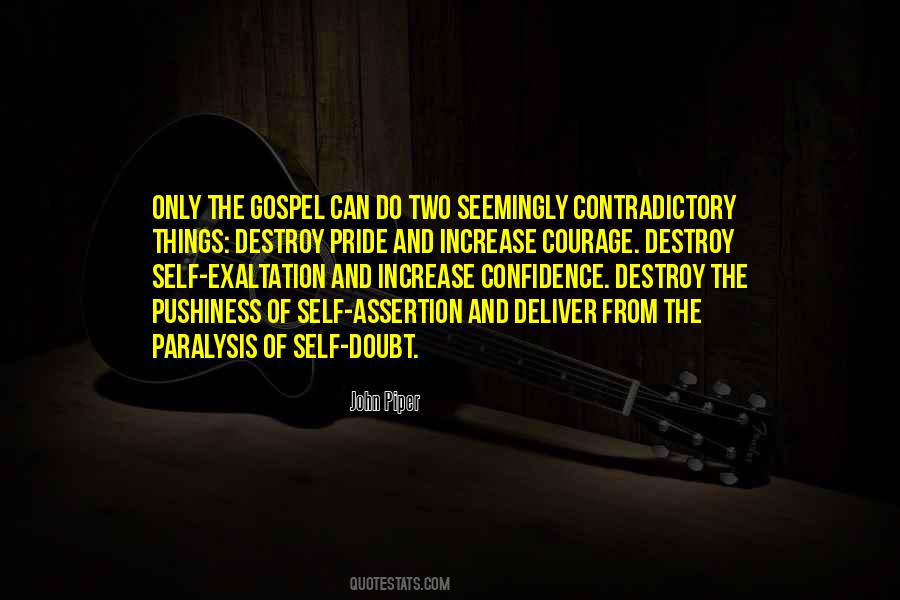 #2. It's like a kettle. If it's a kettle, you turn the kettle off, you know what I mean? I wish I could put a hole in my head and let the steam come out. The steam was getting so high and the pressure was just getting a little bit much for me.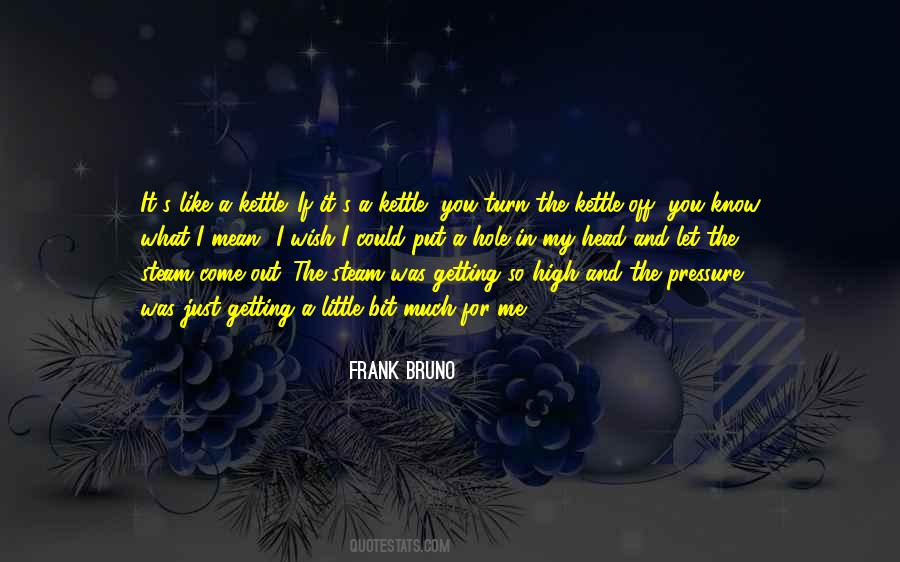 #3. Engaging in activities devoid of difficulty, lounging in risk-free zones, is life without great meaning.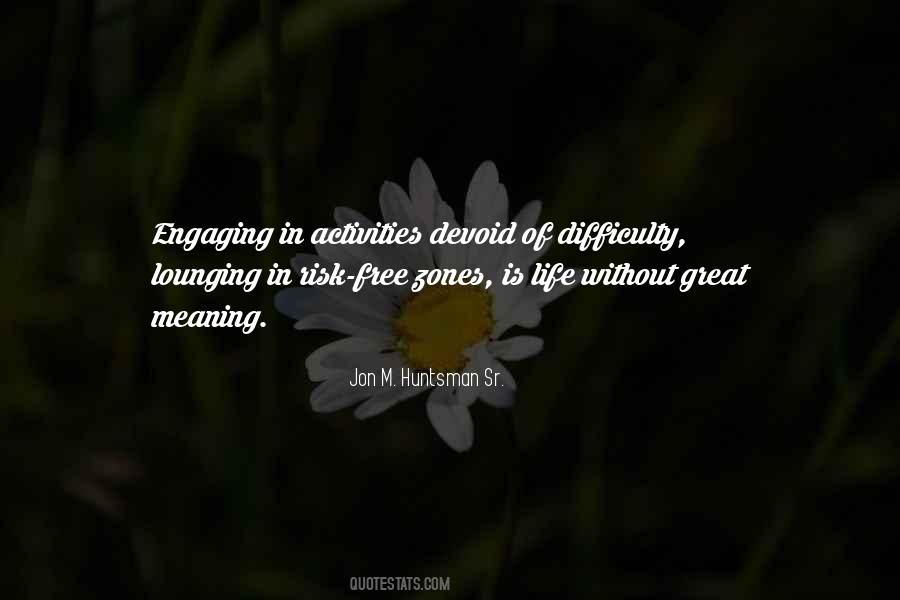 #4. A crisis creates the opportunity to dip deep into the reservoirs of our very being, to rise to levels of confidence, strength, and resolve that otherwise we didn't think we possessed.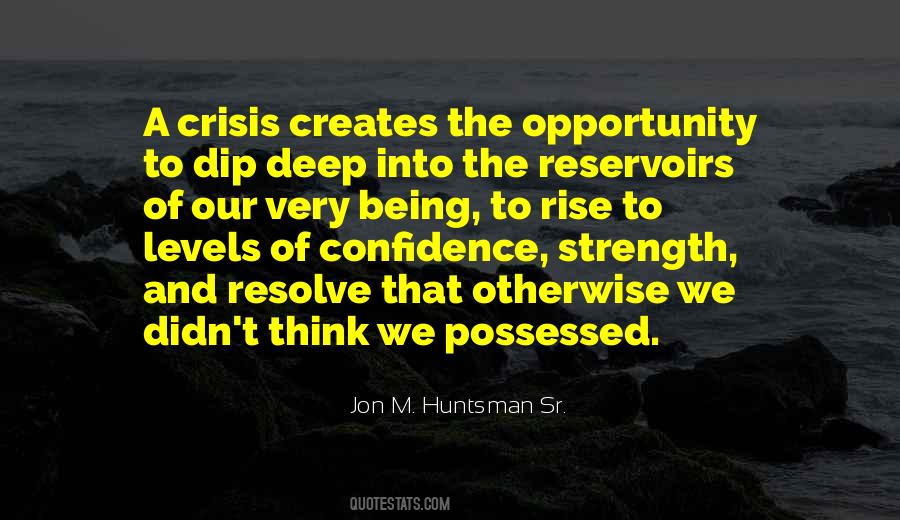 #5. No man is an island, No man stands alone; Each man's joy is joy to me, Each man's grief is my own. We need one another, So I will defend Each man as my brother, Each man as my friend.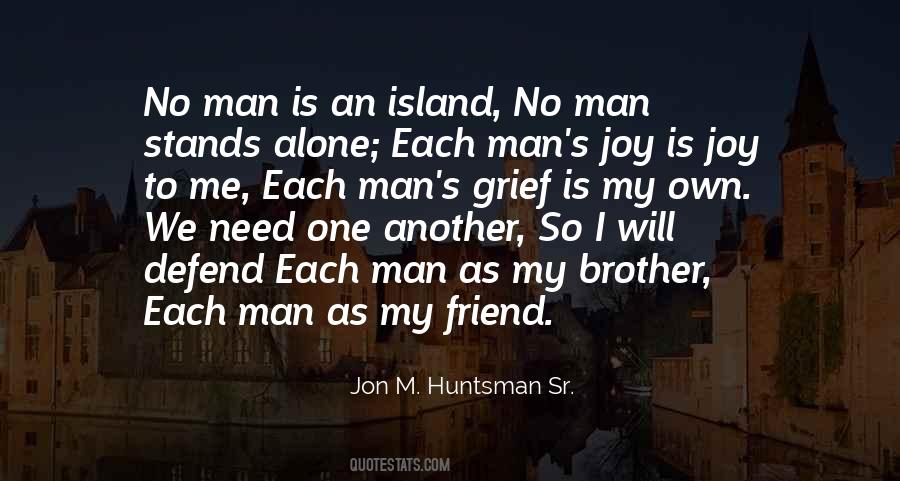 #6. Once dishonesty is introduced, distrust becomes the hallmark of future dealings or associations.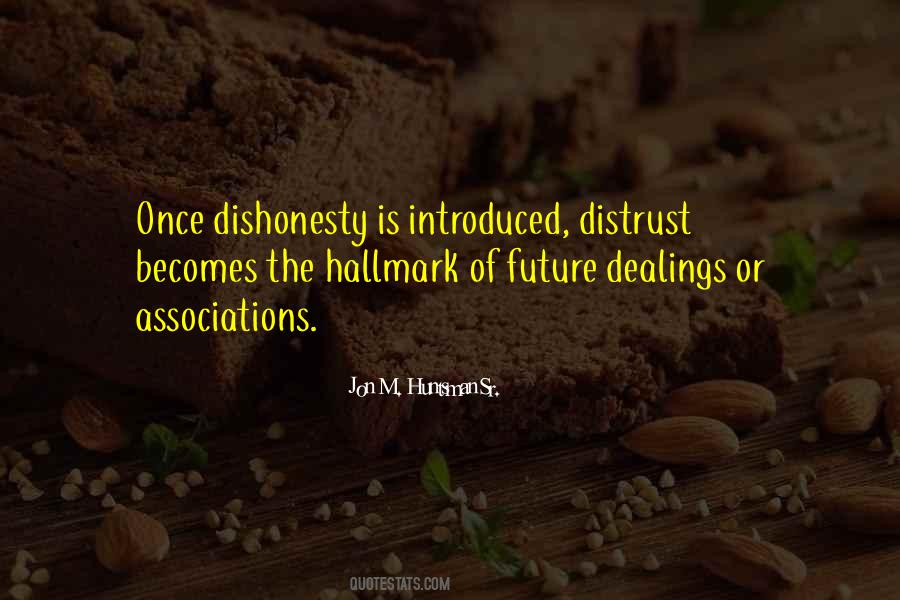 #7. Wealth isn't always measured in dollar signs. We each have time, talent and creativity, all of which can be powerful forces for positive change. Share your blessings in whatever form they come and to whatever level you have been blessed.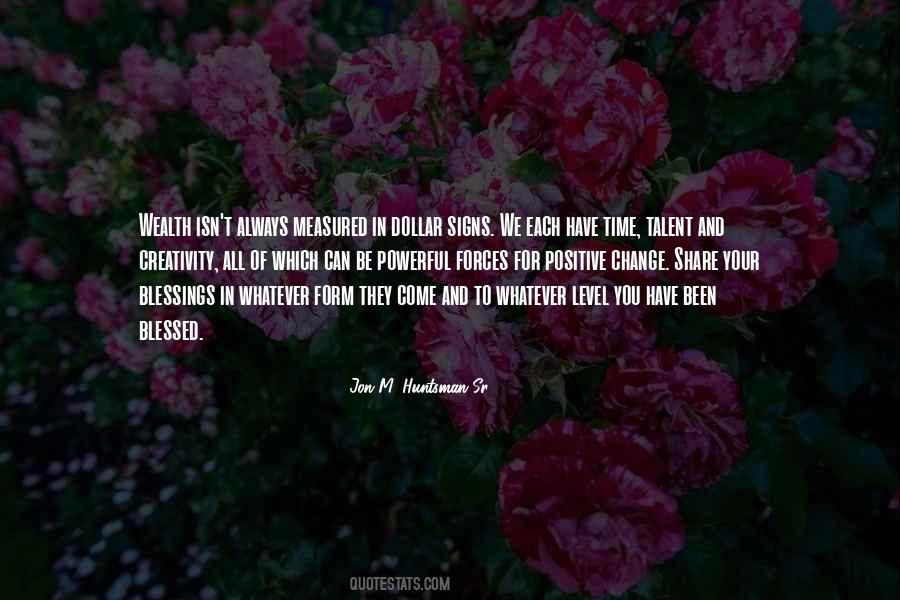 #8. The Gods and Goddesses of myth, legend and fairy tale represent archetypes, real potencies and potentialities deep within the psyche, which, when allowed to flower permit us to be more fully human.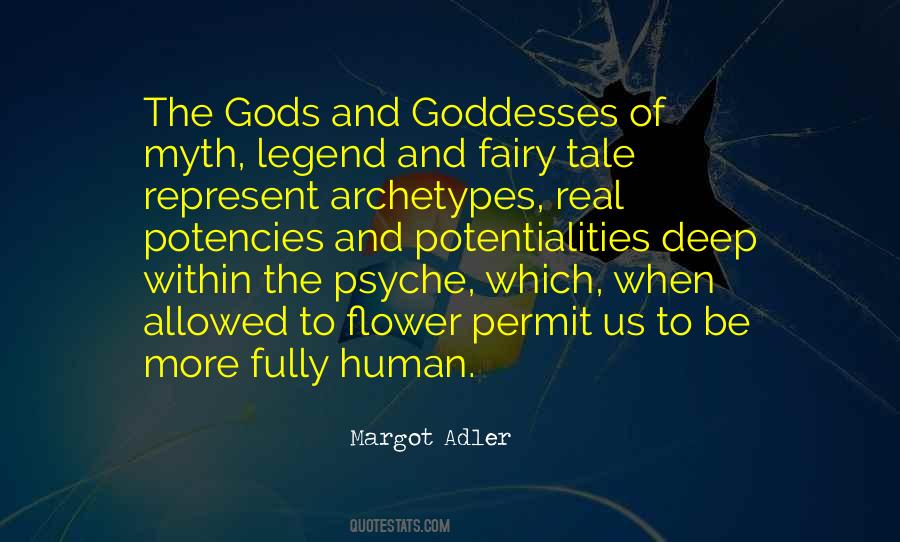 #9. A vacation should be just long enough that your boss misses you, and not long enough for him to discover how well he can get along without you.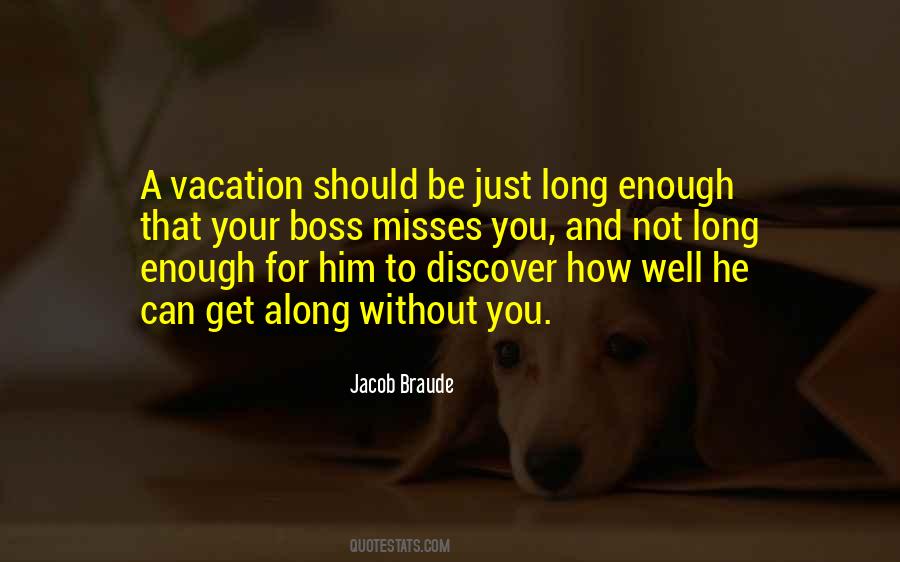 #10. Humans seldom have created anything of lasting value unless they were tired or hurting.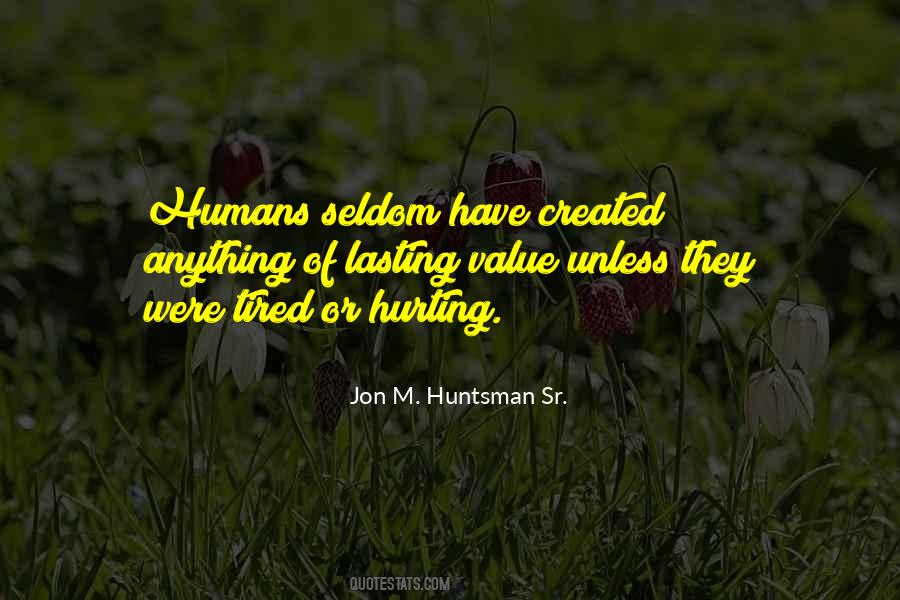 #11. Most of us care about one another. Human beings have considerably more in common with one another than they do differences. One's religion, political persuasion, family, financial and social status, or vocation does not hamper the common thread of personal decency running through most of humankind.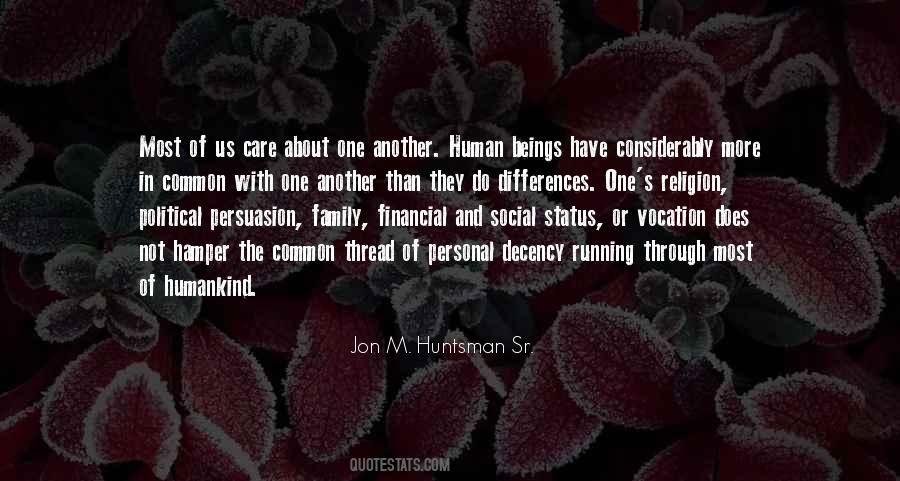 #12. Preach the Gospel, and if you must, use words, comes to mind.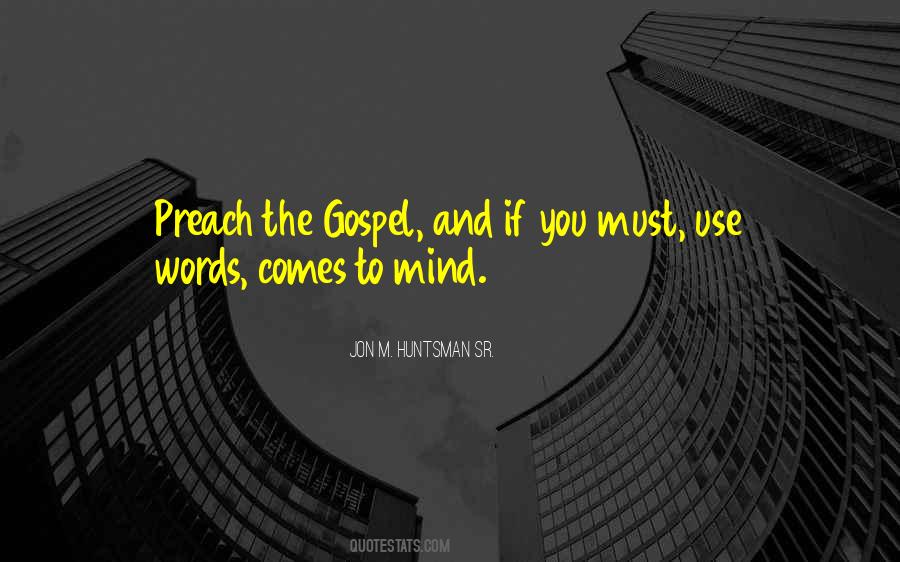 #13. Gray is not a substitute for black and white. You don't bump into people without saying you're sorry. When you shake hands, it's supposed to mean something. If someone is in trouble, you reach out.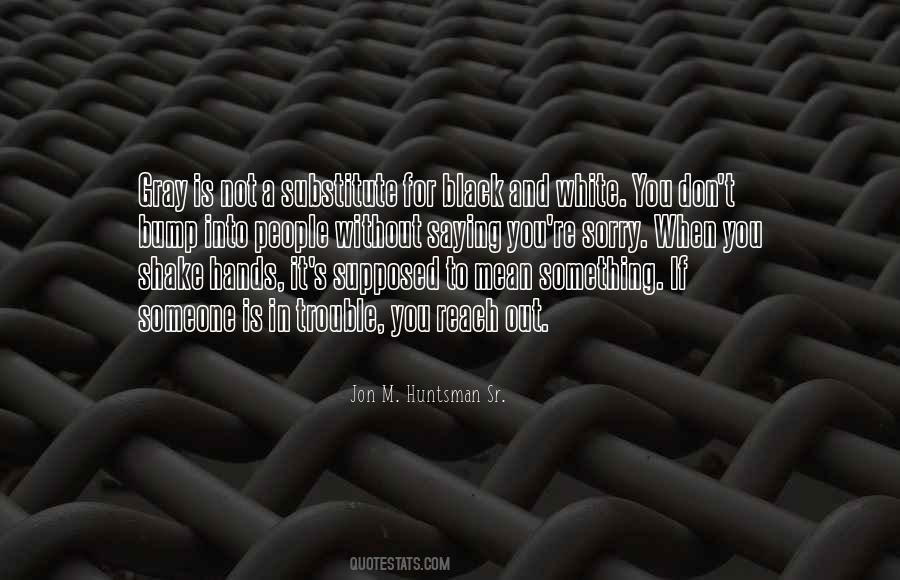 #14. Life is not a game of Solitaire; people depend on one another. When one does well, others are lifted. When one stumbles, others also are impacted. There are no one-man teams - either by definition or natural law. Success is a cooperative effort; it's dependent upon those who stand beside you.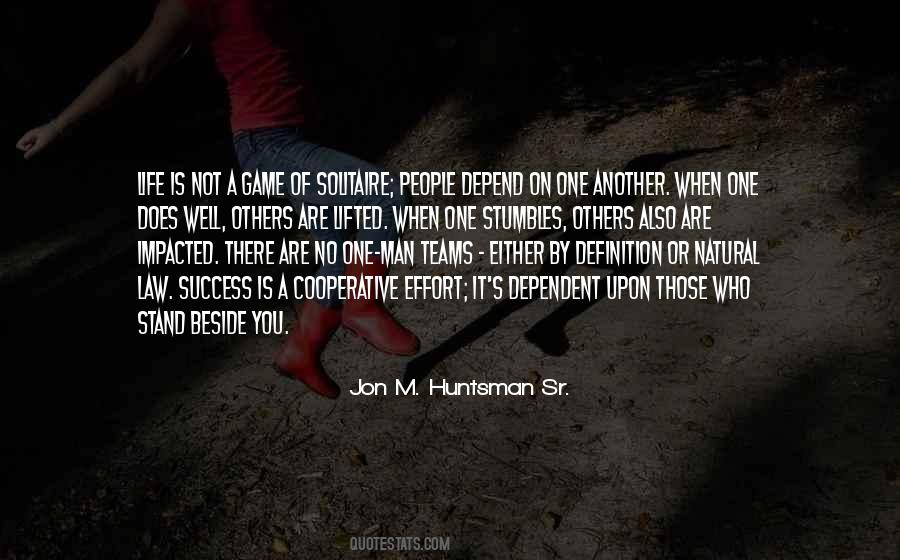 #15. When things get too much for me, I put a wild-flower book and a couple of sandwiches in my pockets and go down to the South Shore of Staten Island and wander around awhile in one of the old cemeteries down there. (Mr Hunter's Grave, 1956)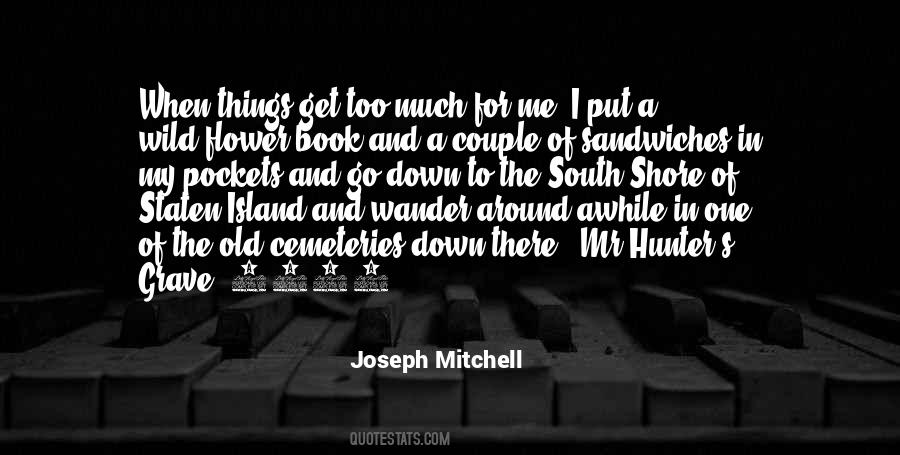 #16. The sea has testified that Africa and Europe have kissed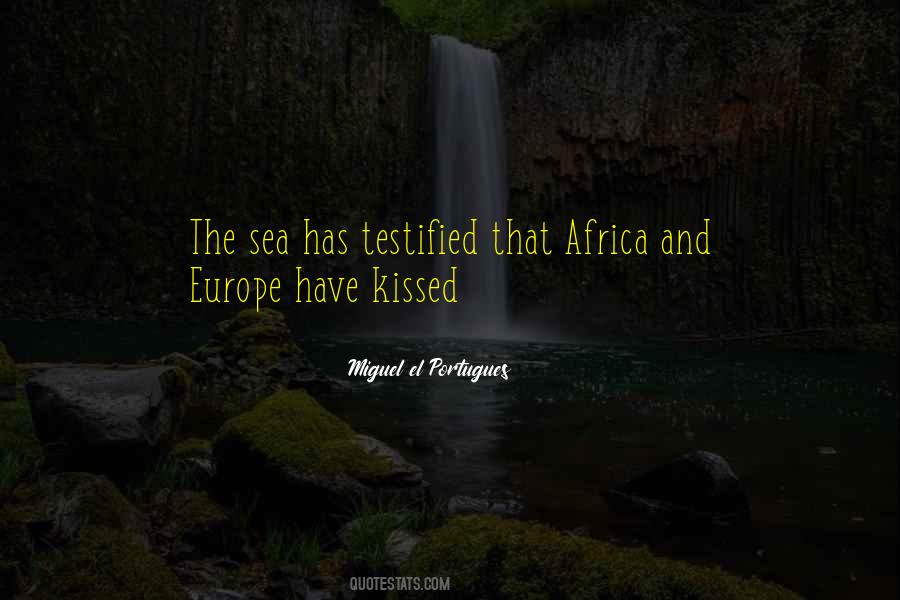 Famous Authors
Popular Topics