List of top 30 famous quotes and sayings about it's all going to be okay to read and share with friends on your Facebook, Twitter, blogs.
Top 30 It's All Going To Be Okay Quotes
#1. Moving [to the White House], whatever stresses would be on my husband and me, we could handle; we are grown-ups. But it wouldn't be until the day that my kids came home and said to me, "I like it here," that I'd feel like I could breathe and know that we're all going to be okay here.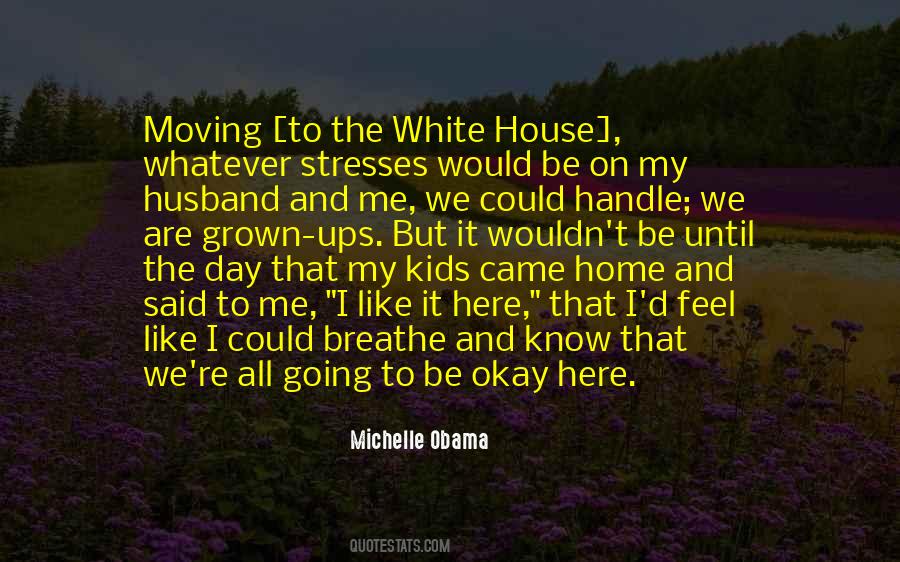 #2. I kind of wanted to tell them that. Like, it's okay, I know I'm weird-looking, take a look, I don't bite. Hey, the truth is, if a Wookiee started going to the school all of a sudden, I'd be curious, I'd probably stare a bit!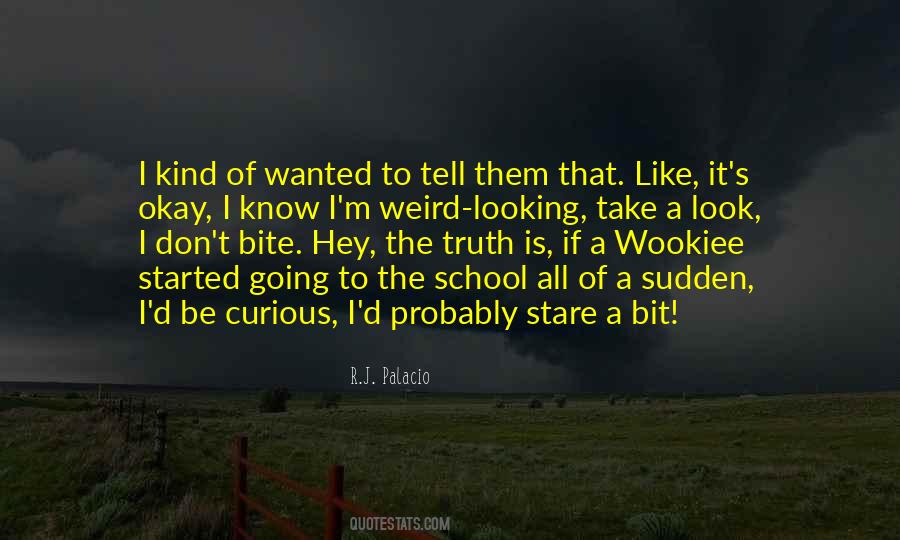 #3. For those of us who question, your whole life becomes a question. Do you then reach some level of understanding, and then it's static? I don't think so" (age twenty-two, unlabeled)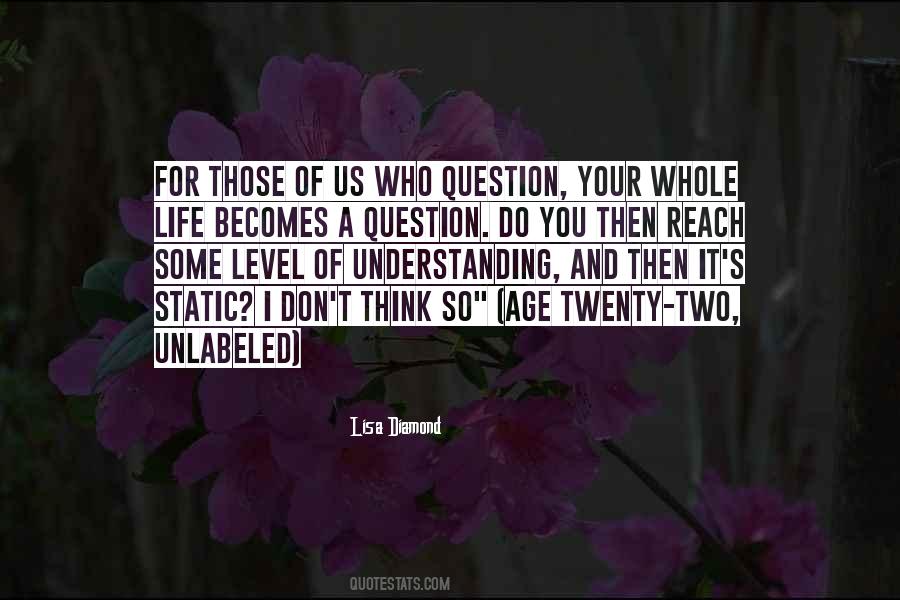 #4. There are infinite shades of grey. Writing often appears so black and white.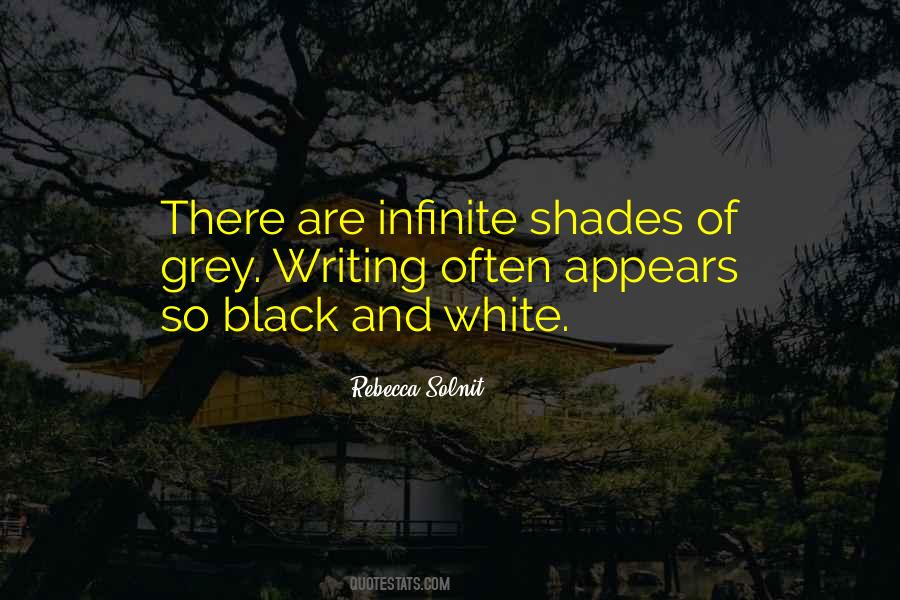 #5. Children, we should always eat our food sitting down. Do not eat standing or walking around.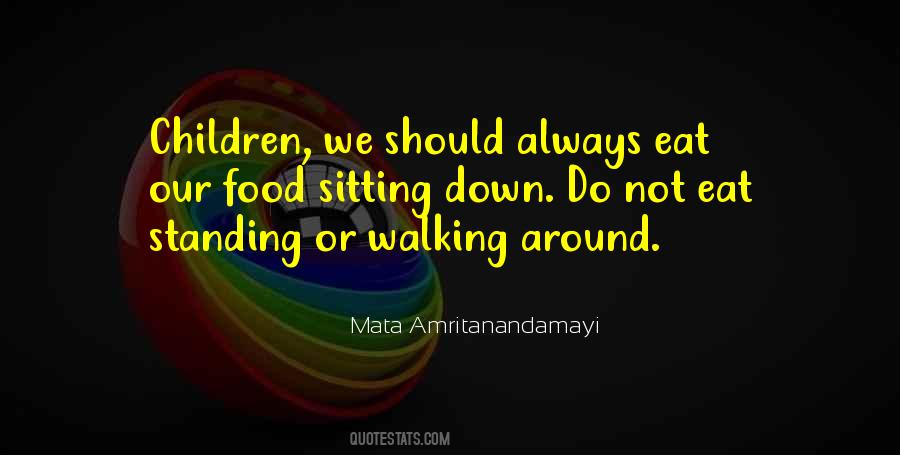 #6. I felt the Lord telling me just to be patient all year. Whether it happened this year, next, or never, everything was going to be okay.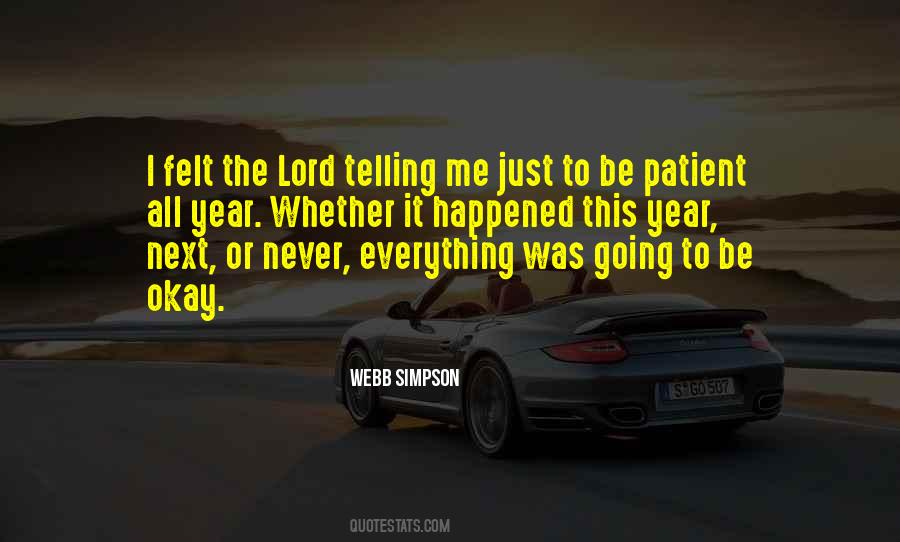 #7. I call it God Light, because it reminds me of heaven. Every time the light shines through the window we built or any window at all, you'll know I'm right there with you, okay? That's going to be me. I'll be the light in the window.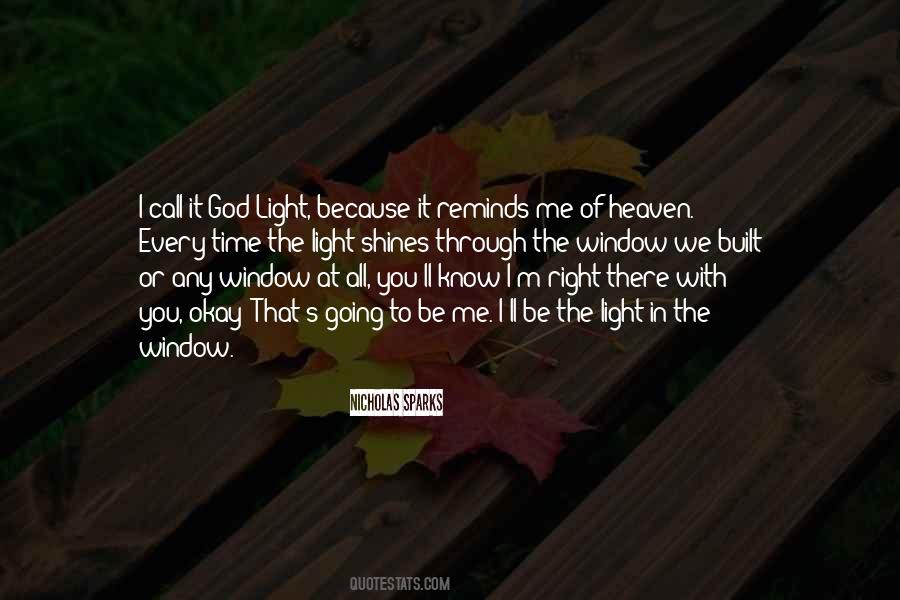 #8. We're going to be okay.
Here's the thing about being a spy: sometimes all you have are your lies. They protect your cover and keep your secrets, and right then I needed to believe that it was true even when all the facts said otherwise.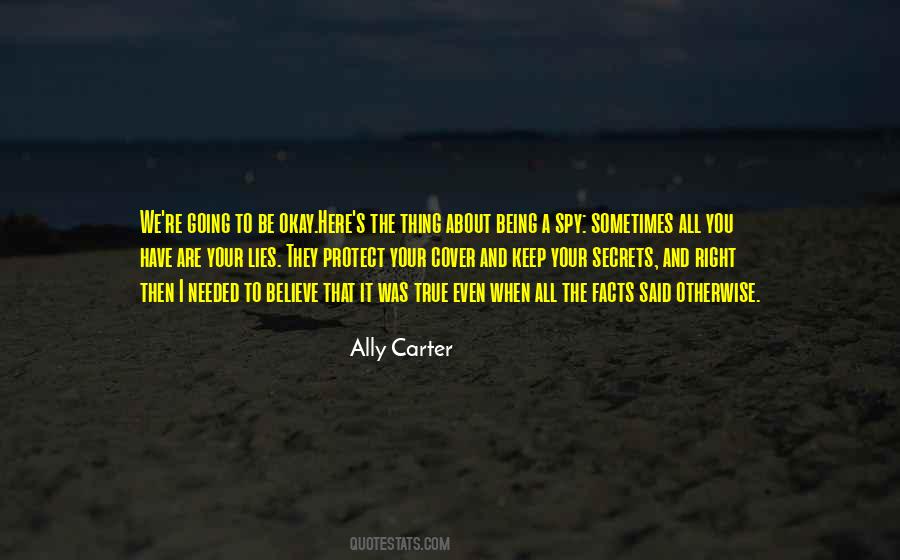 #9. It's going to be all right. You're going to be all right. She's going to leave. You don't have to worry about her again. I won't let any vampire hurt you. I can do this. I'll stay big, and make sure no one hurts you again. It'll be okay. I'll make sure you're safe.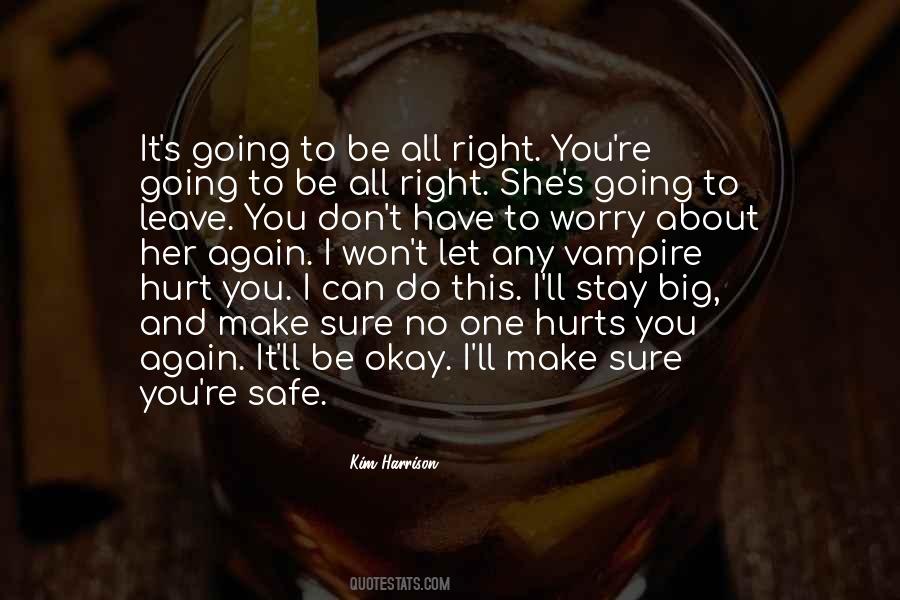 #10. One of the shocking things when I go back to Canada is they cut off the tall trees - it's sort of like everyone's the same. Everyone's going to be the same, we're all okay. Just the, sort of, cultural, 'We're all okay.'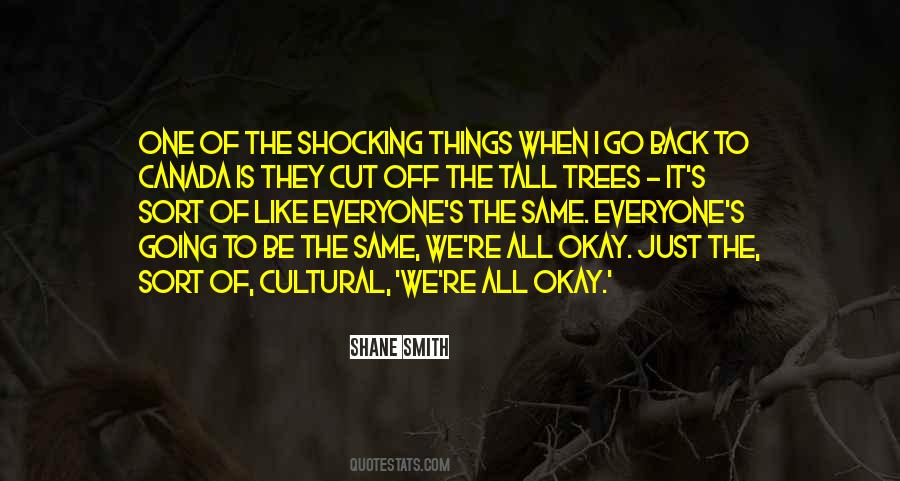 #11. There comes a moment in every person's life when they realise they adore me.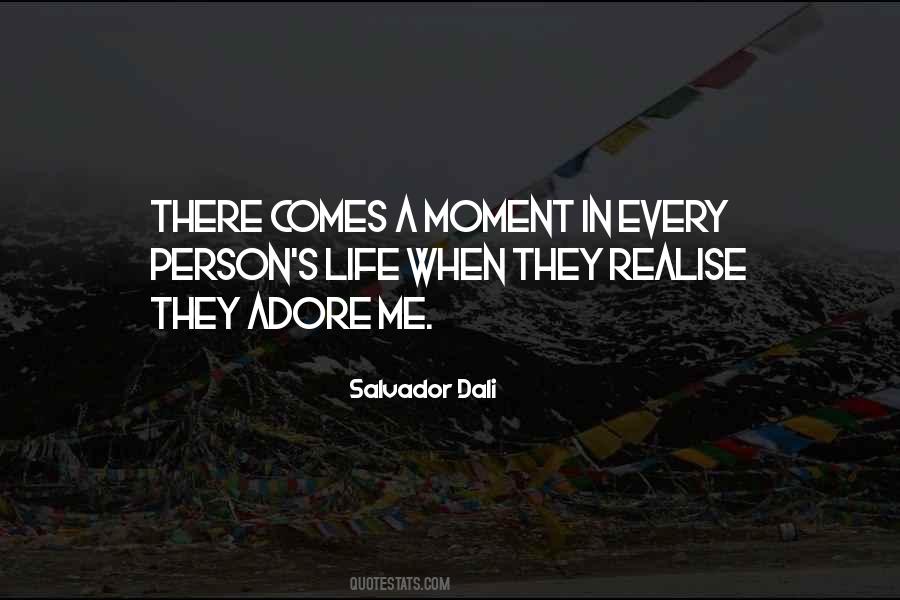 #12. I've learned from my pets that it's okay to sit around, and people don't love you any less if you sit around all the time. In fact they might love you more, 'cos they always know where you're always going to be: you're always going to be laying in bed.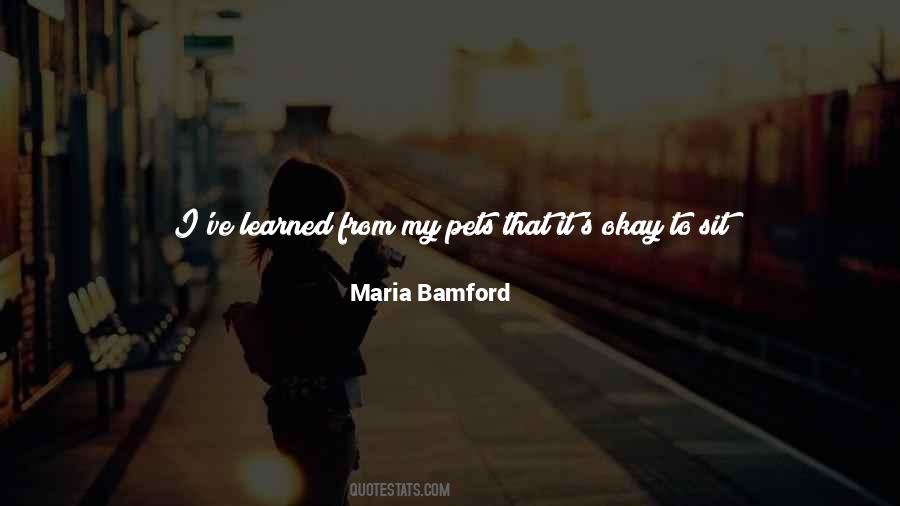 #13. It's going to be okay." Baz wraps both arms around him. "It's all right, love."
Everything is starting to make sense.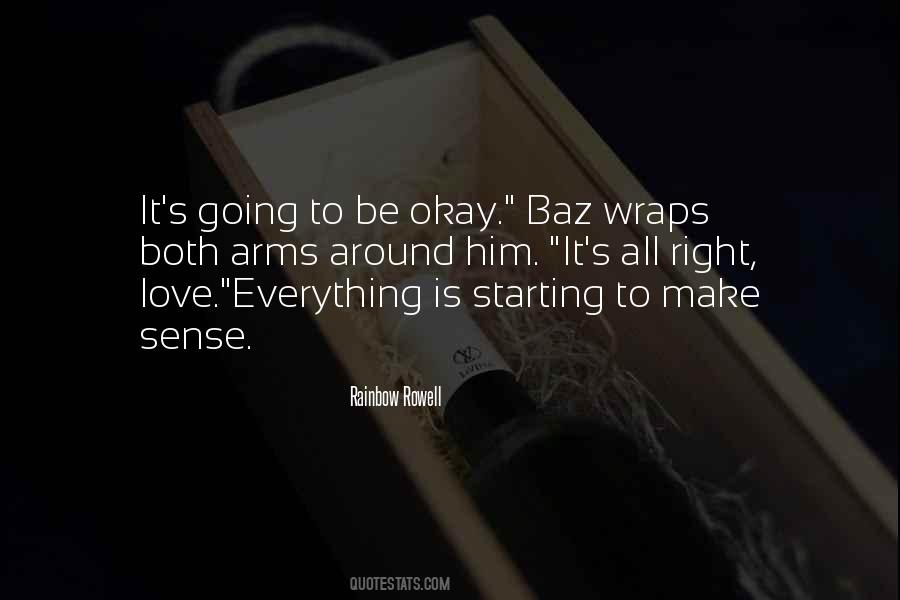 #14. I don't feel good anymore with this skin... probably a new title... a new chapter.. something new will be more okay than that... to much honesty... I am not on this... After all if you don't know this fact, I am going to point it to you...
Marriage is successful if it's build on a lie...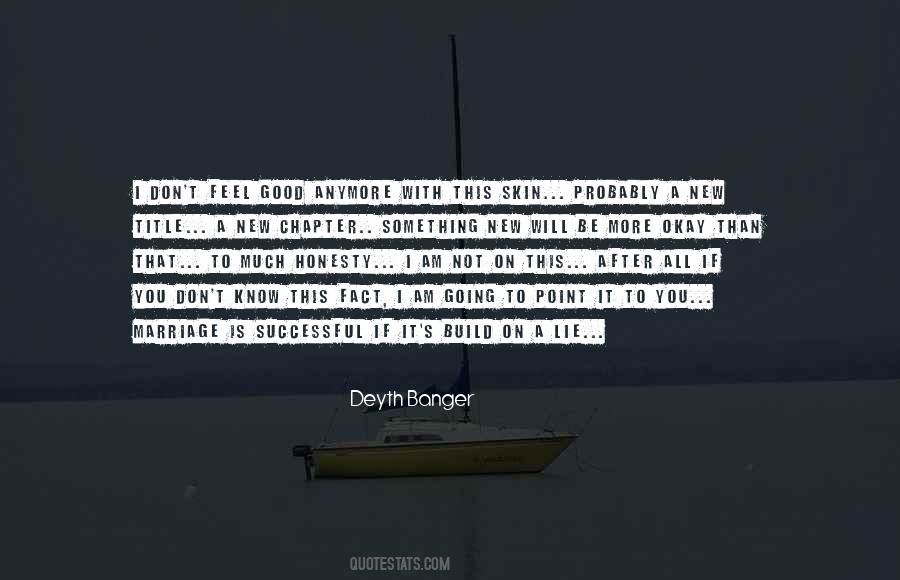 #15. It's going to hurt and it will feel raw for a long time, but that's life reminding you it will all be okay.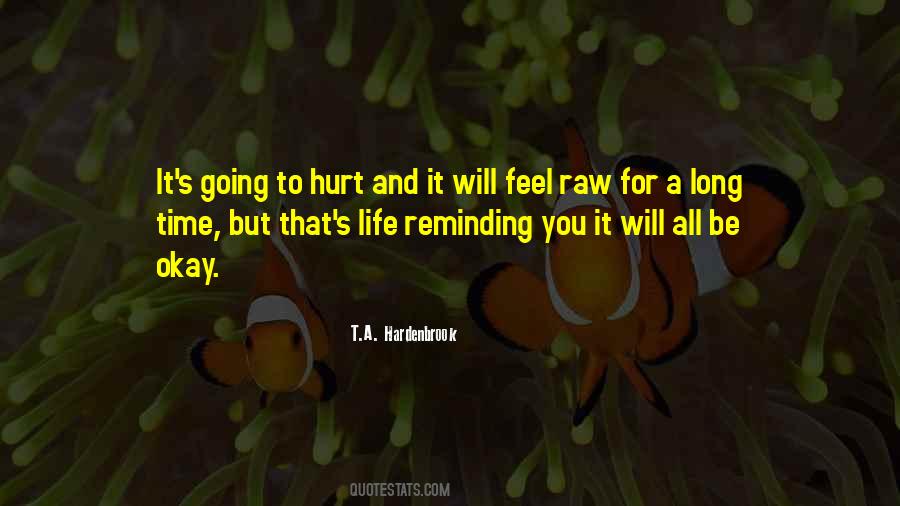 #16. You don't have to wear a sparkly dress all the time! You can wear something that's plain, really, it's okay. No one is going to be mad at you.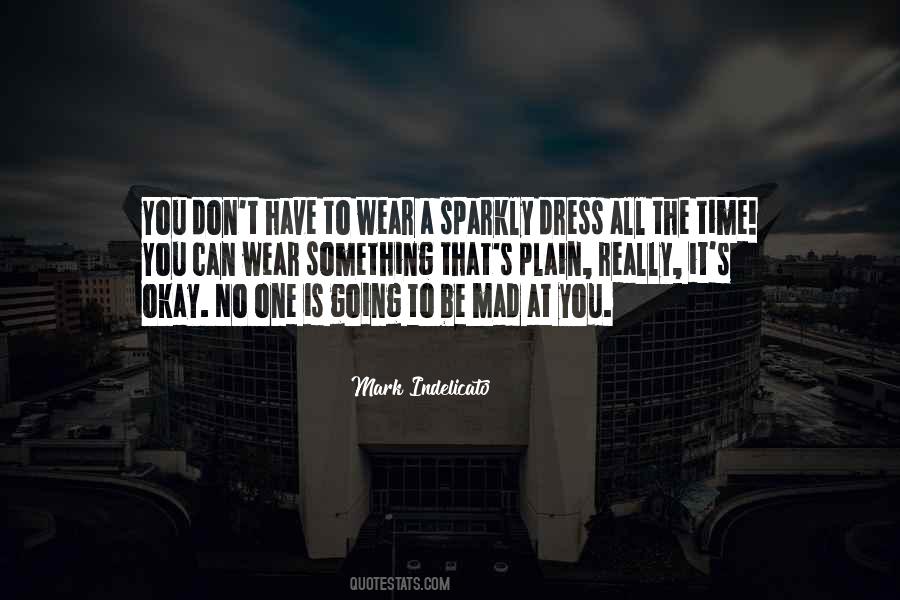 #17. I feel like I get really stressed out sometimes. I just want someone to tell me, "Relax, it's all going to be okay." I think that's all we really need.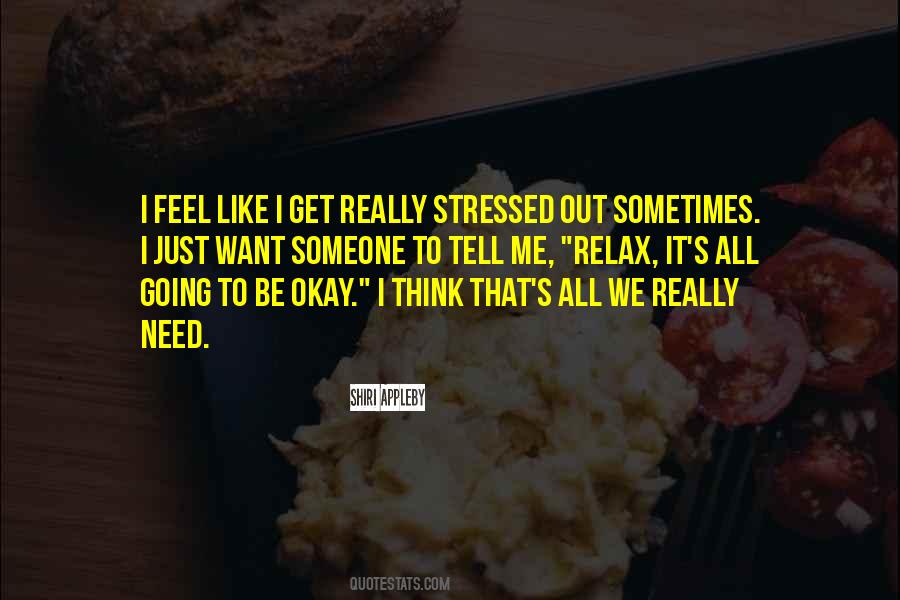 #18. It's going to be okay, I told her, even though I was pretty sure we were all going to be skewered on L'Occhio silver daggers any minute now.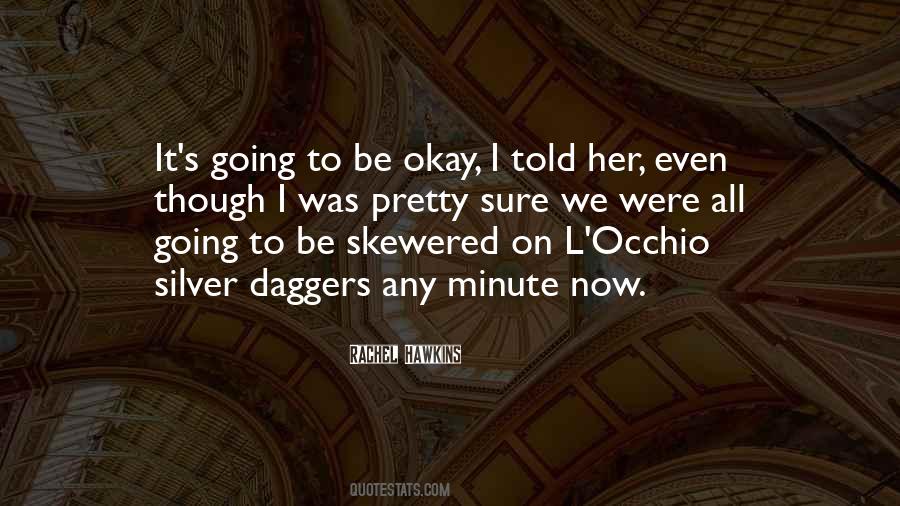 #19. Okay kids," Ralphie said, trailing me. "Don't be too late. Don't do any drugs, drive smart and even if all the other kids are doing it, think twice. If you're going to be over your curfew then make sure you call your Daddies or we'll get worried.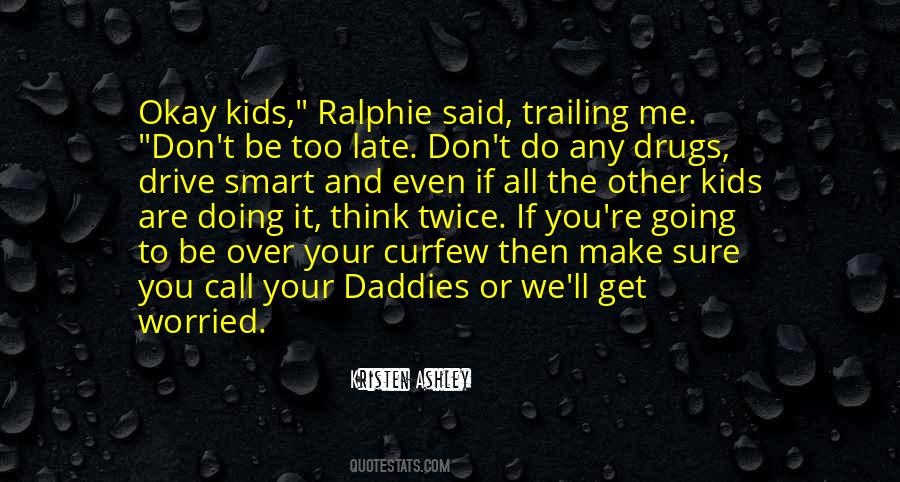 #20. I tell her she's beautiful and perfect and she's going to be okay. I tell her she doesn't need to change herself to fit in with shallow girls or to matter to someone. I tell her everything I wish I had ever known. I tell her I love her, and I realize as I say it that I love me, too.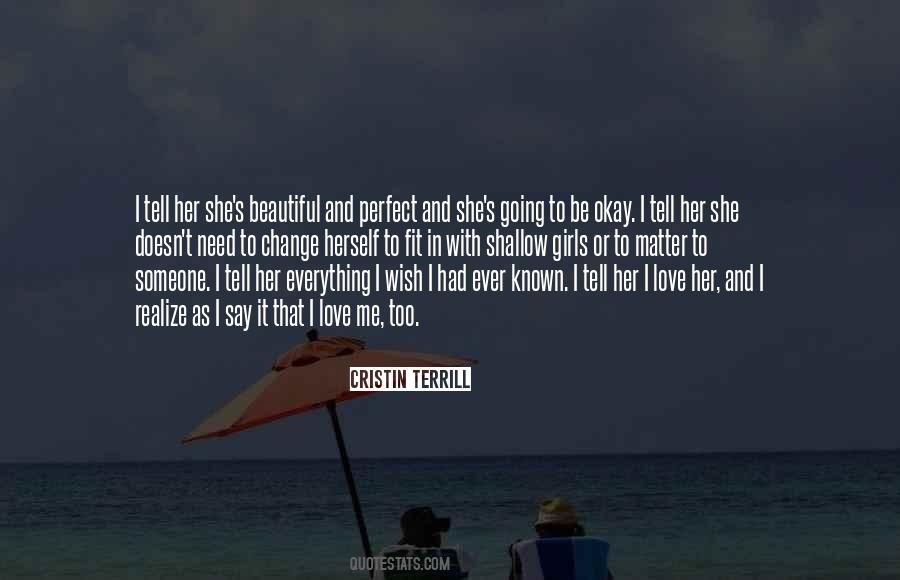 #21. I'm not sure why I've decided to do this. I'm not any stronger than I was, and nothing else has changed. But all the same, this time I'm not going to run away. It's okay to feel weak sometimes. It's okay to be afraid. The important thing is that we face our fears. That's what makes us strong.-Yuki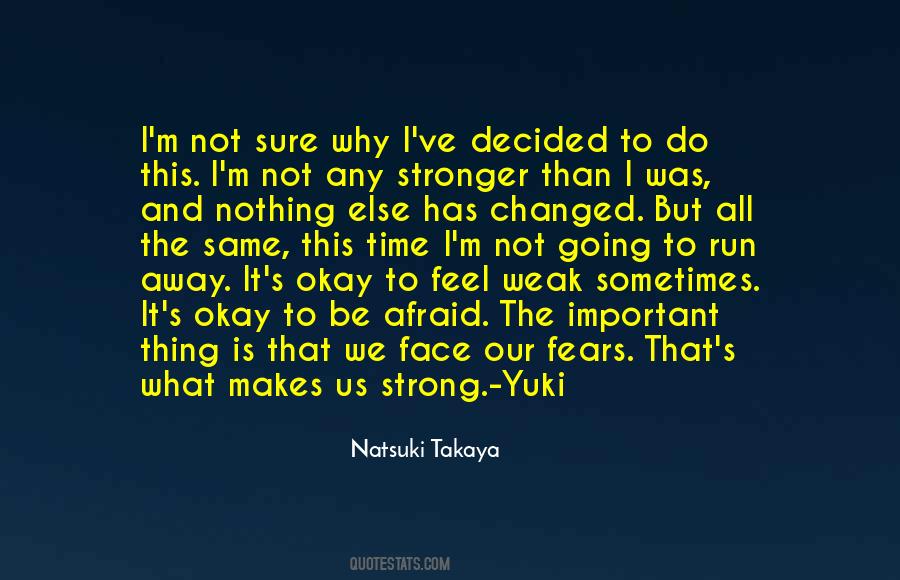 #22. It's all going to be okay. She would like to hear that now, even if it was a lie. Because some lies are beautiful. Stories do not tell you that.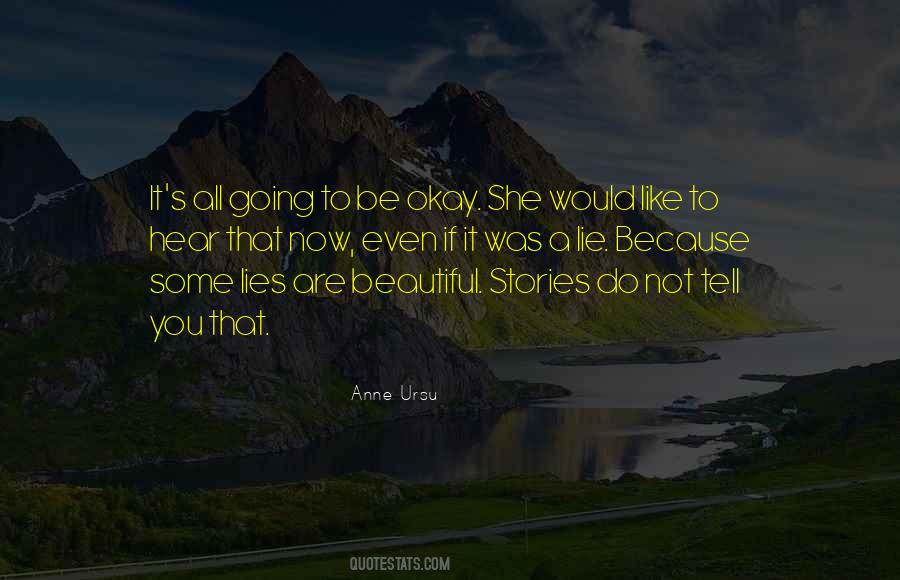 #23. [T]he only way to shrink the trade deficit is for the government to prohibit us from buying whatever we want.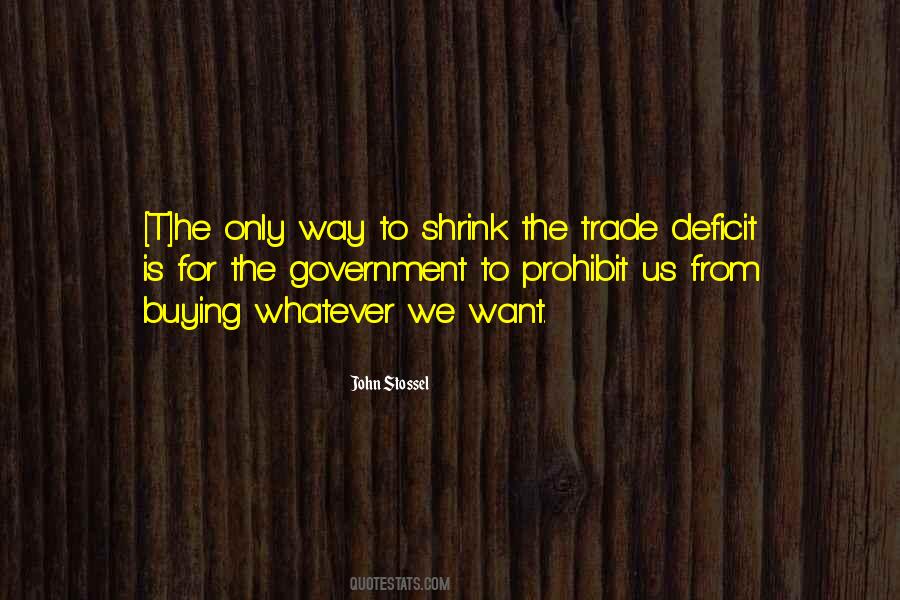 #24. Okay, Frey, actually, I am hiding something and it's my something to hide and you can be a big, strong guy but if I have something on my mind I won't wish to share, I don't have to share it. So suck it up because I'm not going to share it. All right?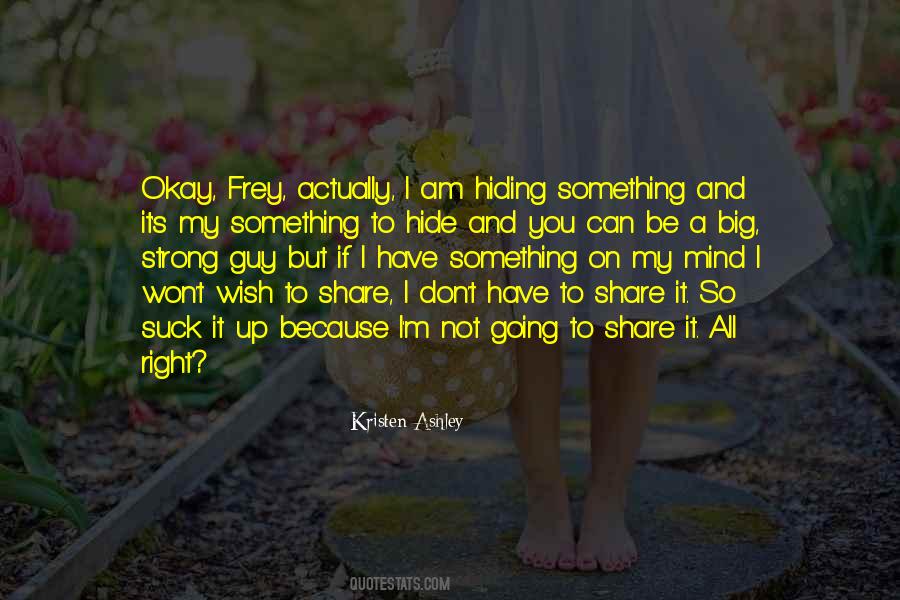 #25. I think that we Americans, at least in the Southern col[onie]s, cannot contend with a good grace for liberty until we shall have enfranchised our slaves, Laurens told a friend right before the signing of the Declaration of Independence.64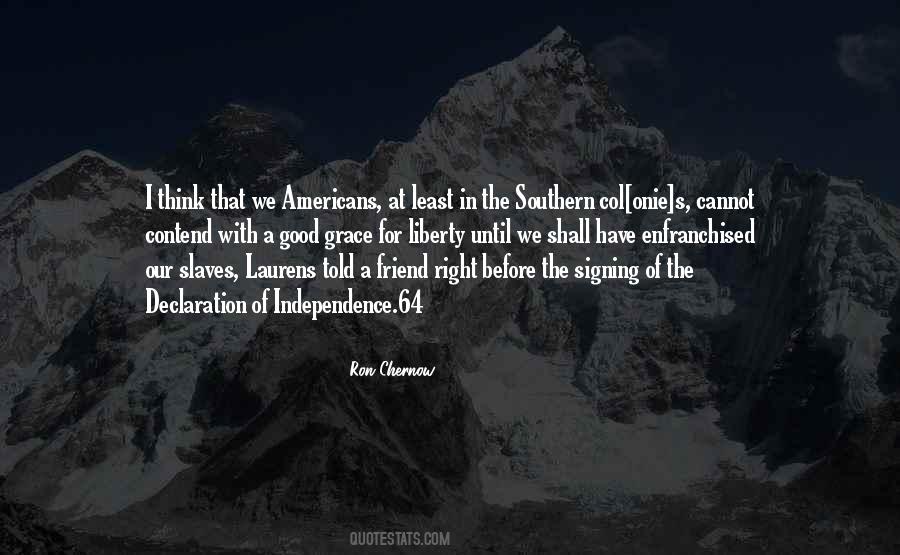 #26. Just when we thought everything was going to be okay, we all fell apart.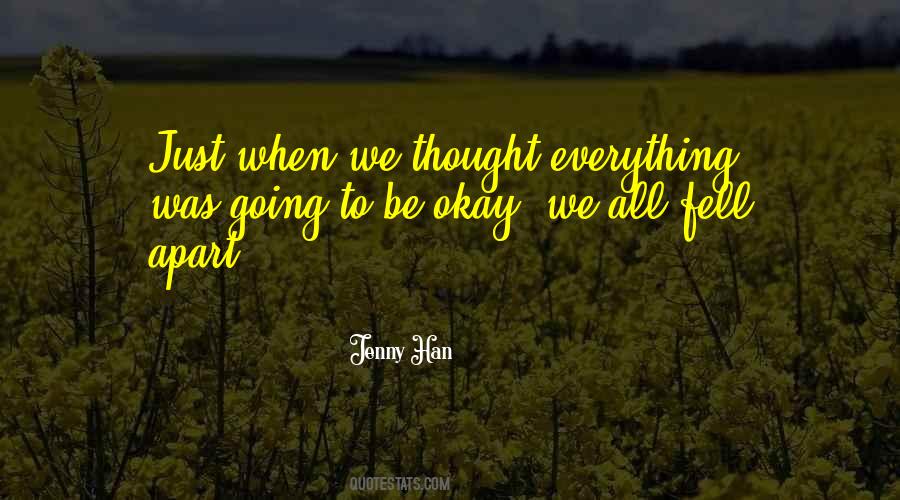 #27. It's all going to be okay.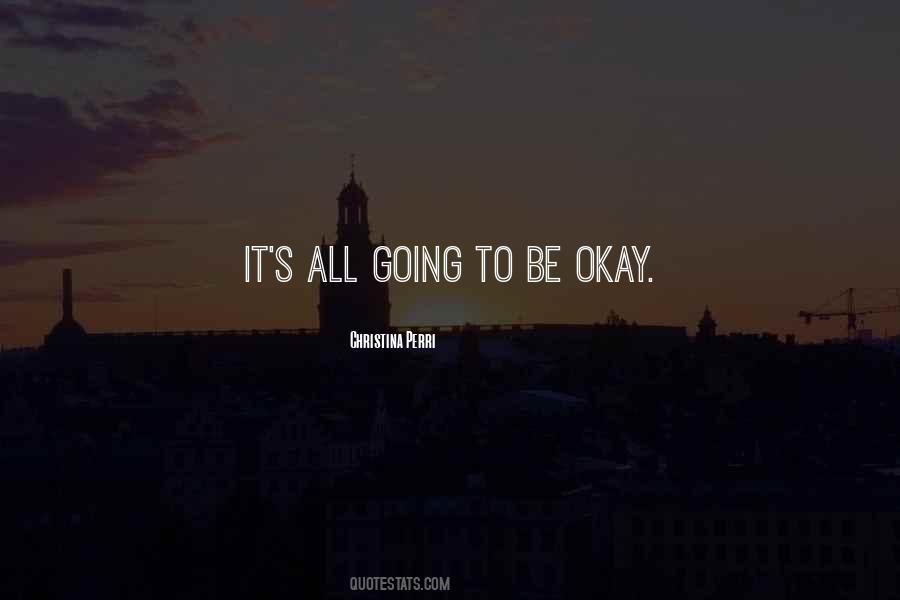 #28. I think the key to making records generally is to make 'em for yourself, regardless of the climate in the business.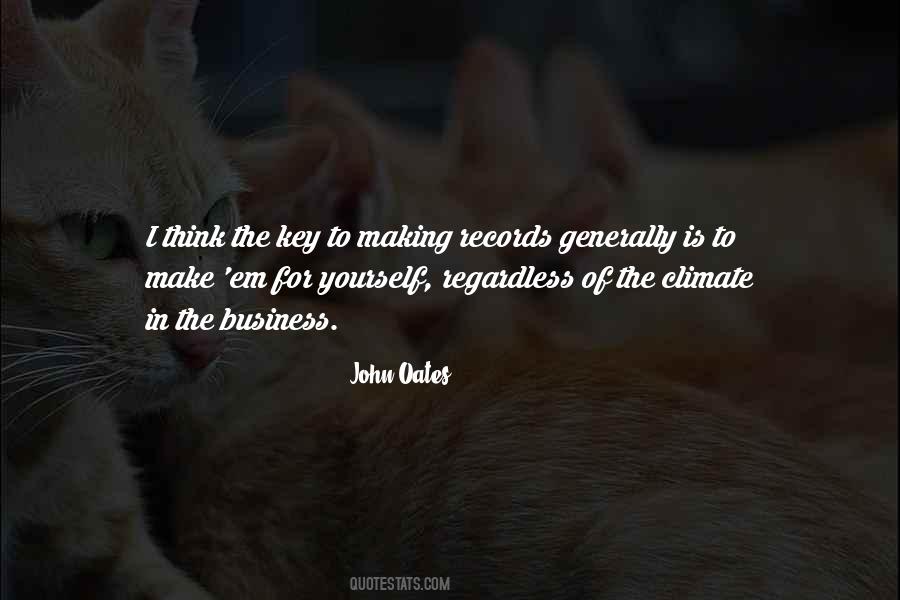 #29. I'll be a story in your head. That's okay. We're all stories in the end. Just make it a good one, eh? 'Cause it was, you know. It was the best. The daft old man who stole a magic box and ran away. Did I ever tell you that I stole it? Well I borrowed it. I was always going to take it back.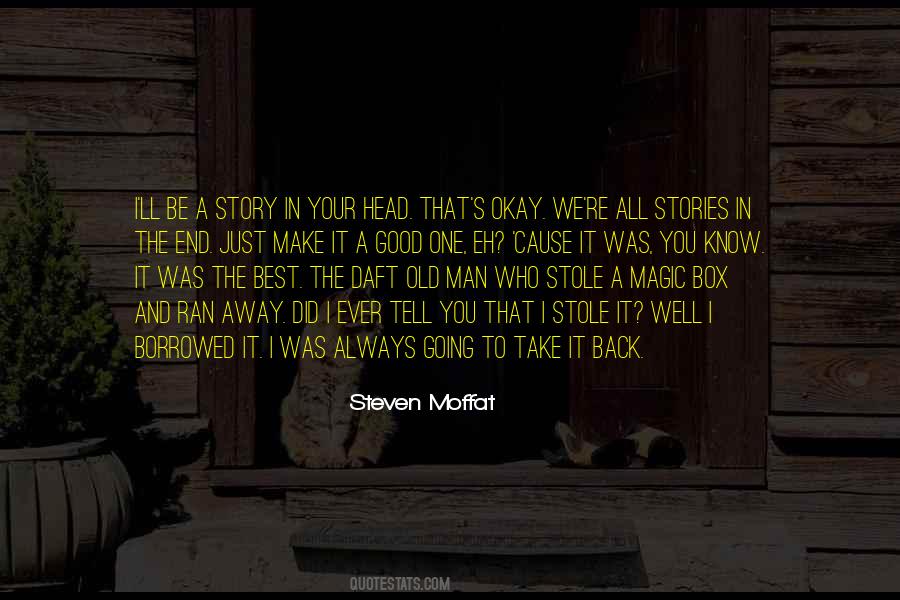 #30. In this world only the paranoid survive.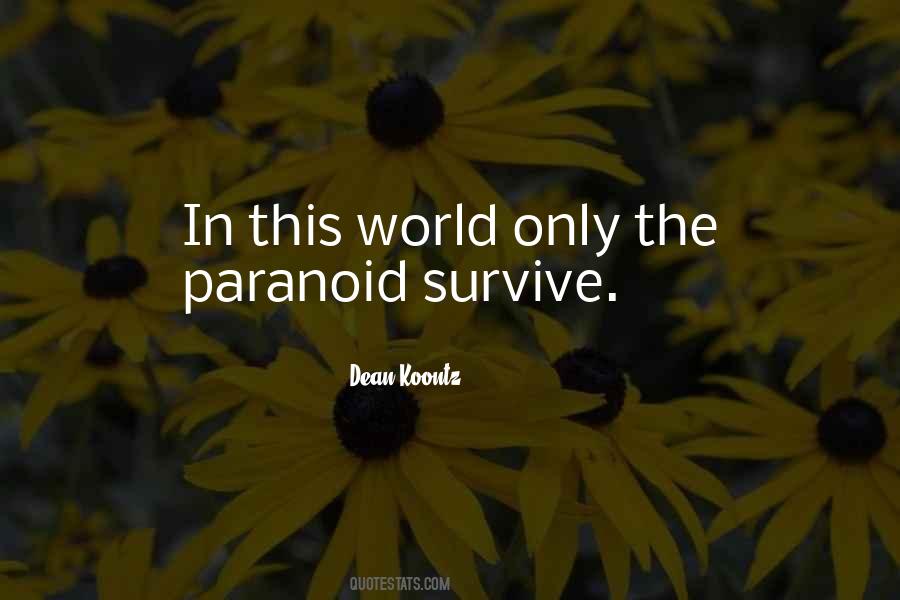 Famous Authors
Popular Topics