List of top 60 famous quotes and sayings about how important education is to read and share with friends on your Facebook, Twitter, blogs.
Top 60 How Important Education Is Quotes
#1. What I have learned from my own experience is that the most important ingredients in a child's education are curiosity, interest, imagination, and a sense of the adventure of life.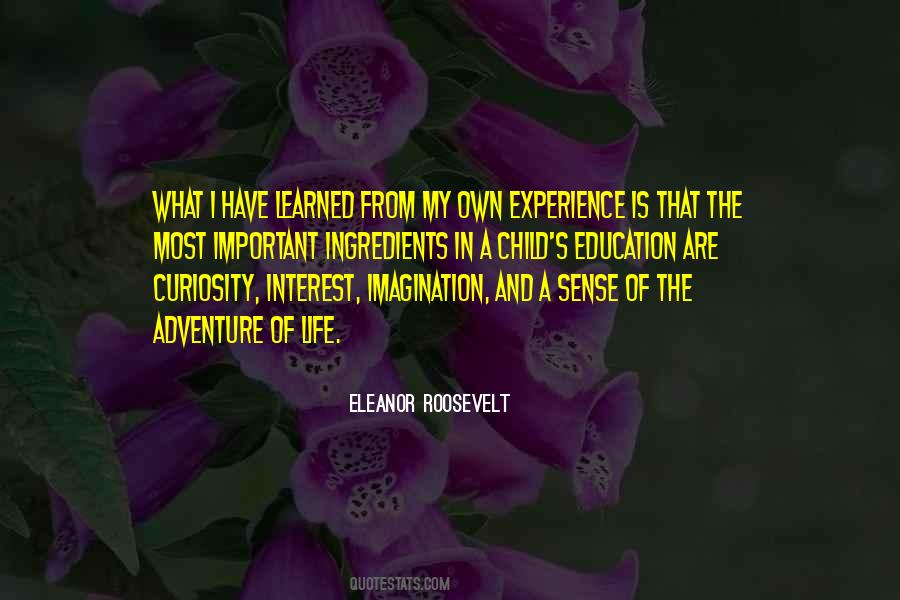 #2. Do what is right, not what is important.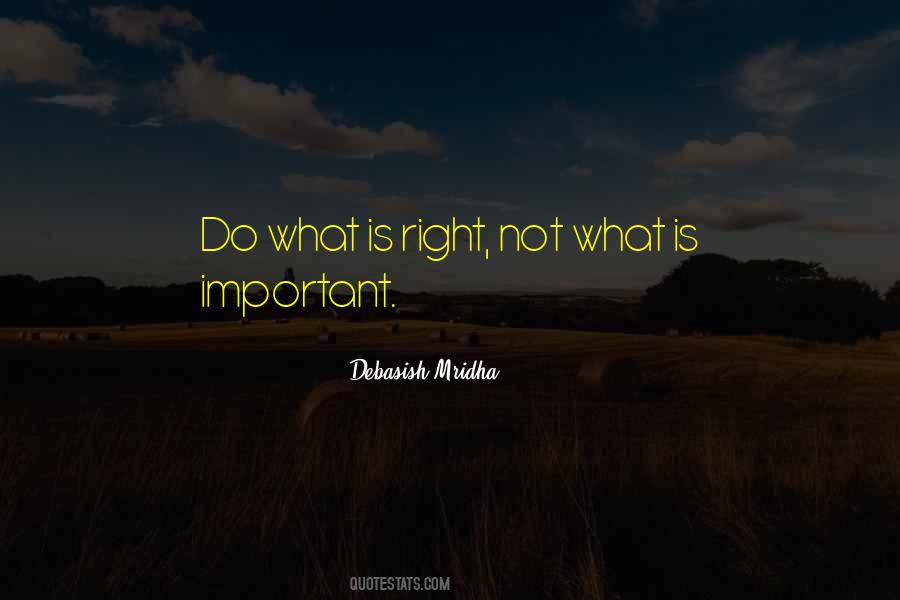 #3. I was born in 1940 in Hathazari, Chittagong, which is now part of Bangladesh. Education was always important to my parents, and with what little we had, they were able to provide an education for their children.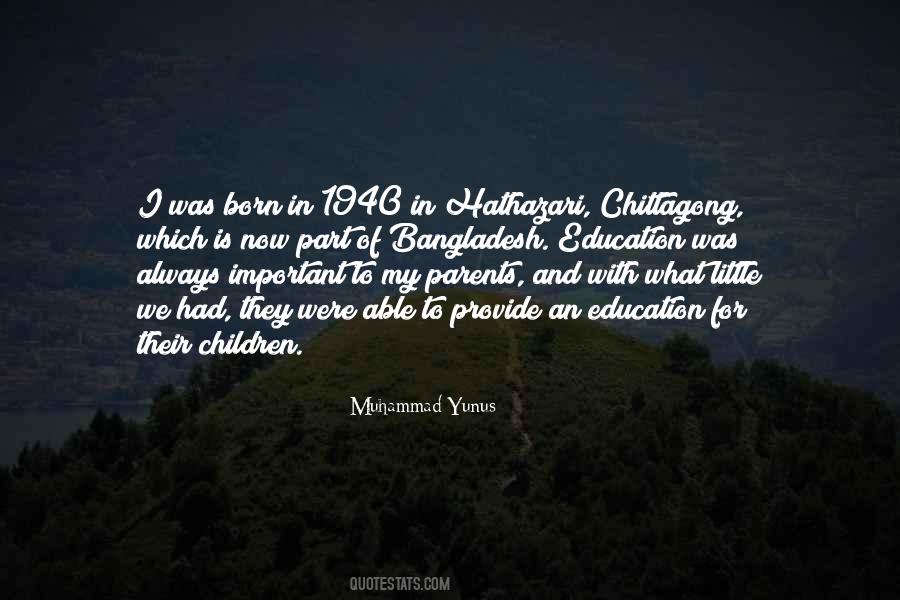 #4. Economists who have studied the relationship between education and economic growth confirm what common sense suggests: The number of college degrees is not nearly as important as how well students develop cognitive skills, such as critical thinking and problem-solving ability.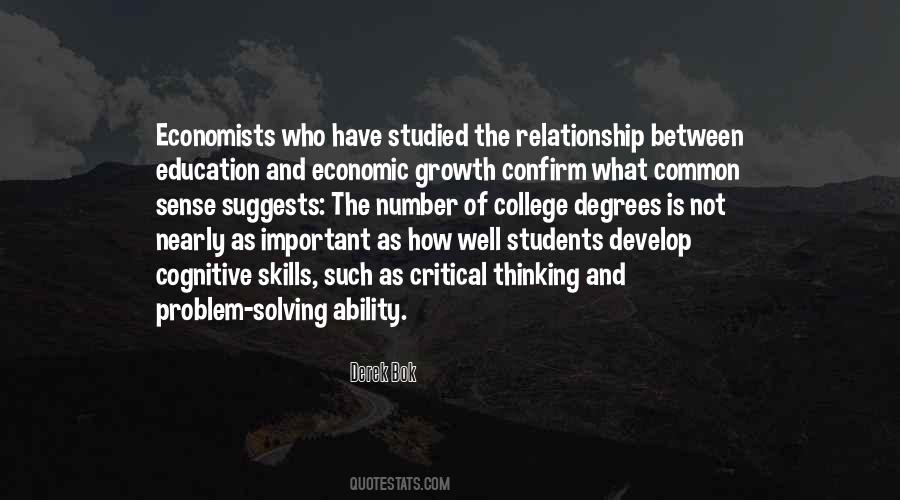 #5. Good character is more important than wealth, good looks, popularity and even education. These things do not guarantee happiness and often they become obstacles to developing good character.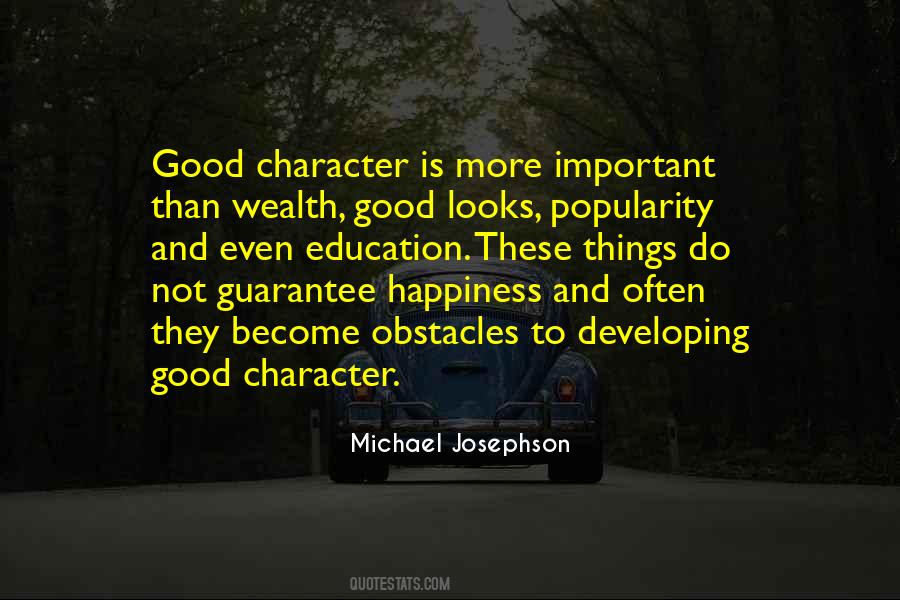 #6. Acting was important, but it was not as important as getting an education, and I credit my parents with a lot of that.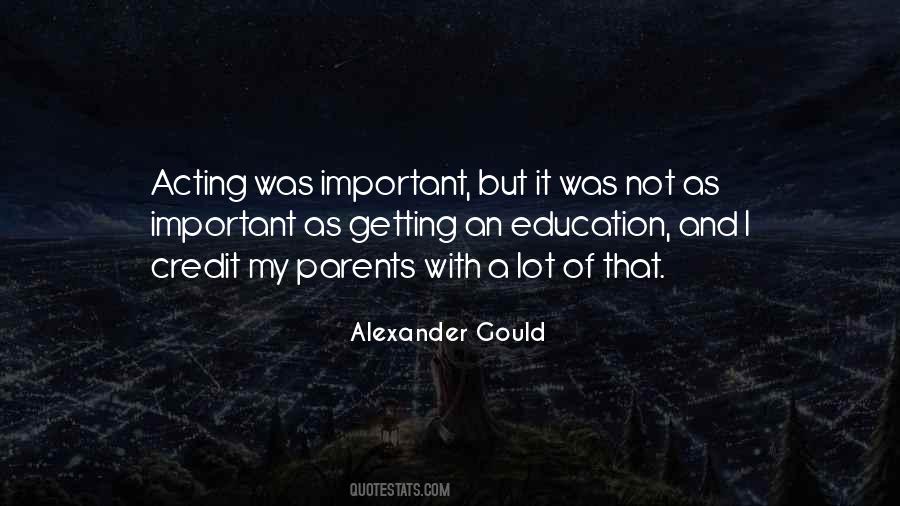 #7. It isn't important who is going to hurt me, but its important who is going to love me.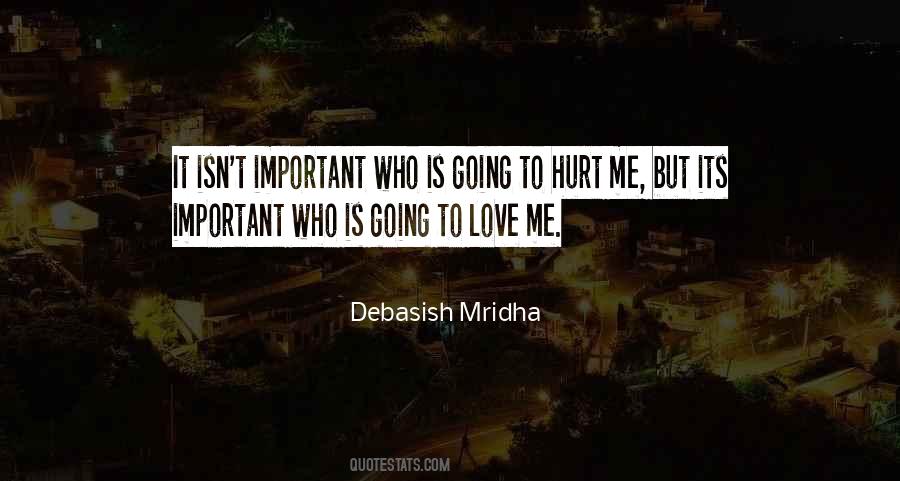 #8. The experience of the race shows that we get our most important education not through books but through our work. We are developed by our daily task, or else demoralized by it, as by nothing else.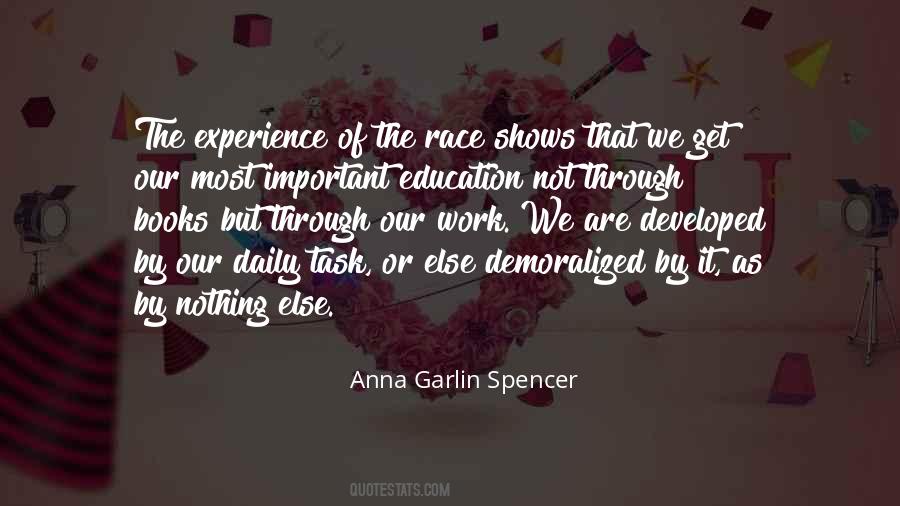 #9. Pell Grants are, and have been, critically important tools in making higher education a possibility for lower- and middle-income students.
#10. Curiosity is very important I think, and I think too much of education, starting with childhood education, is either designed to kill curiosity or it works out that way anyway.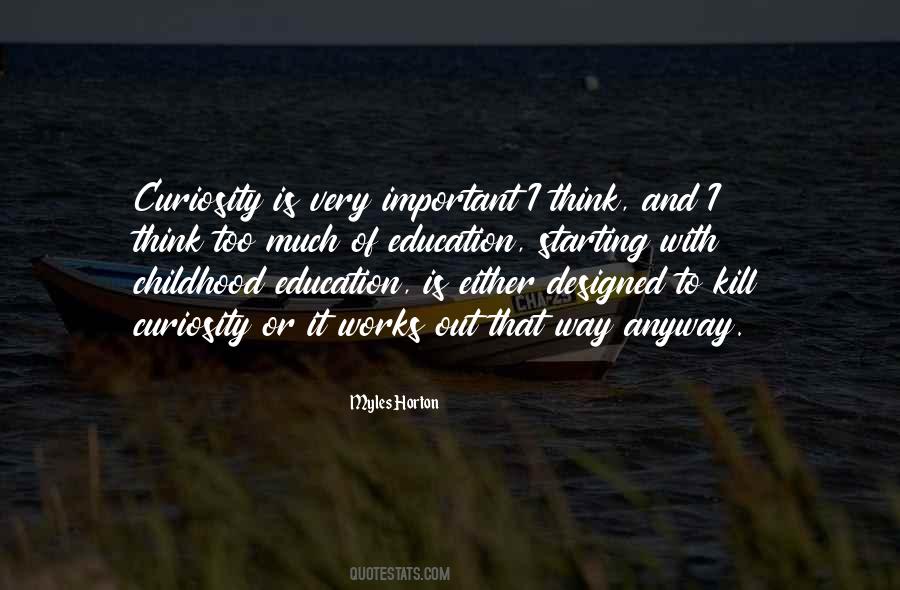 #11. There were a lot of negatives, of course, but there were positives to living a life unfettered by possessions. It gave us the chance to focus on education, which was very important in the Soviet Union.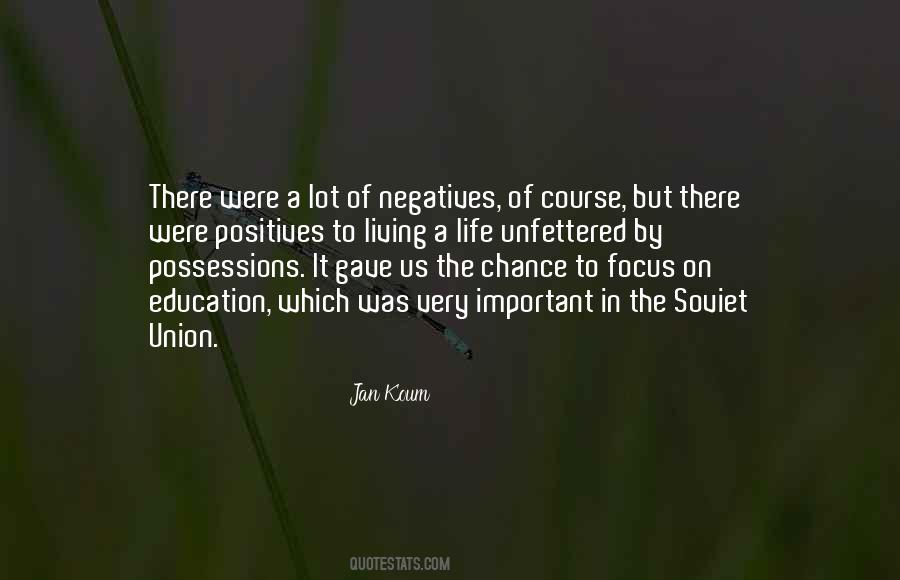 #12. Education is not so important as people think.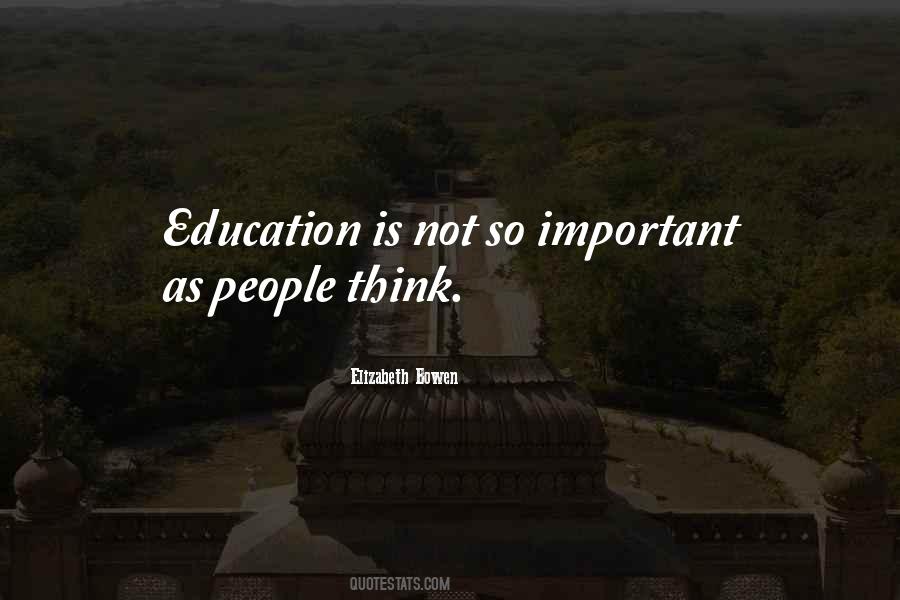 #13. The empirical is very important, but merit is inherent and not acquired. A university is massively important because you can see where you stand naturally in the ranks, and try yourself out, but education is just reading and understanding what you read.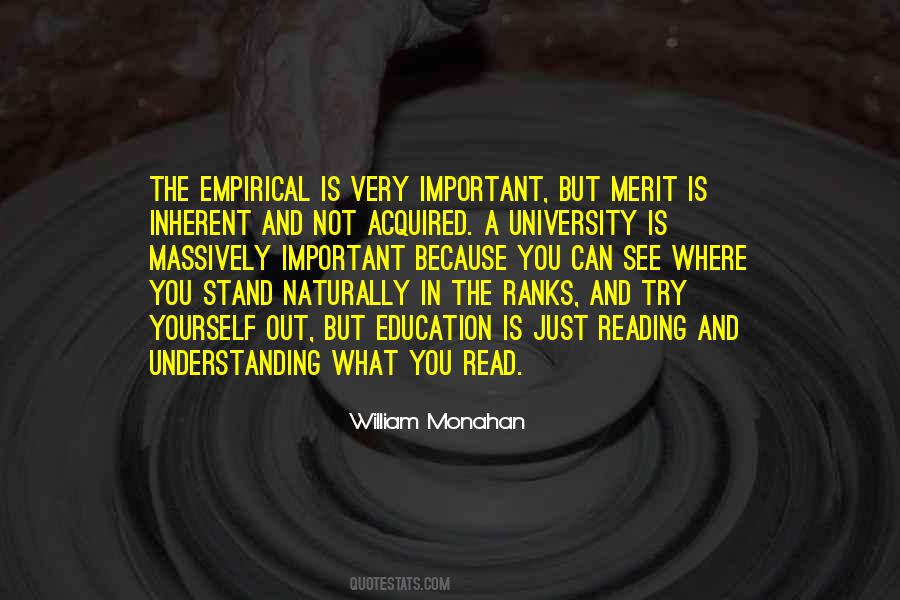 #14. The quality of the relationships that students have in class with their peers and teachers is important to their success in school.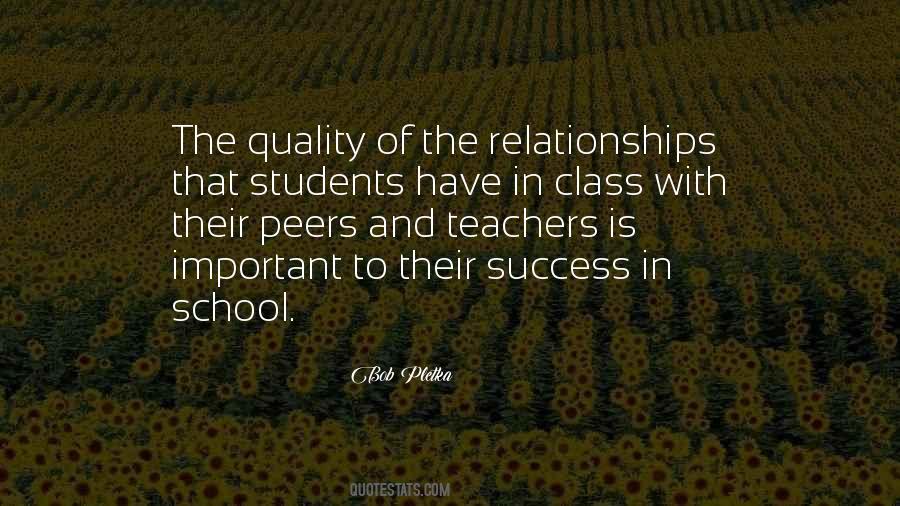 #15. Second, this law has become a special symbol of our Nation's most important purpose: to fulfill the individual - his freedom, his happiness, his promise.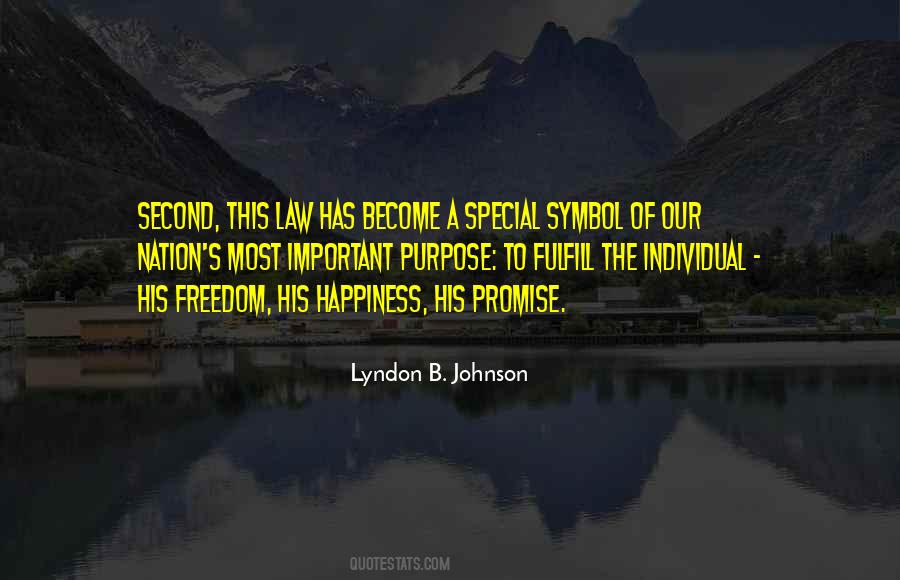 #16. Everything that happens to me in my life, be it good or bad, it's all education, and it's important for that to become part of what you do. It all feeds the beast.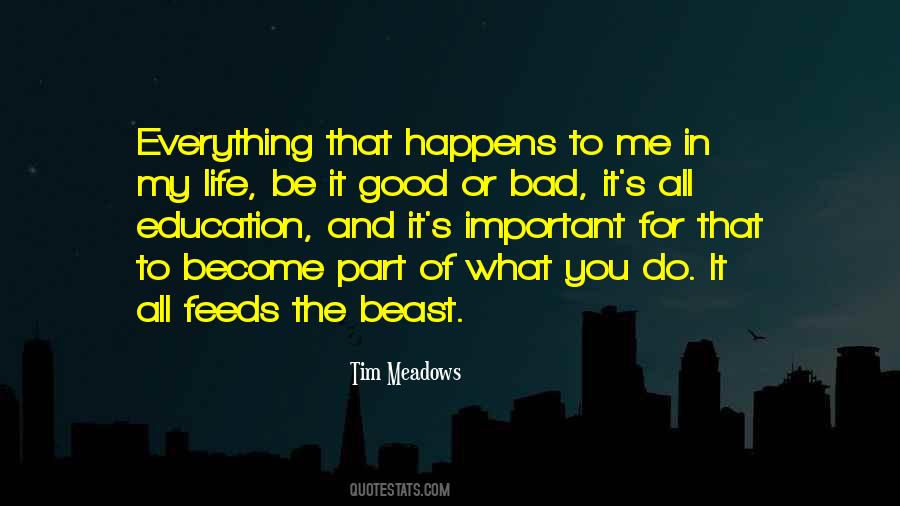 #17. These are important reforms. Infrastructure, education, health, hospitals, closing the gap with indigenous Australians. Also the Apology to the first Australians. As Prime Minister of the country I am proud of each and every one of these achievements.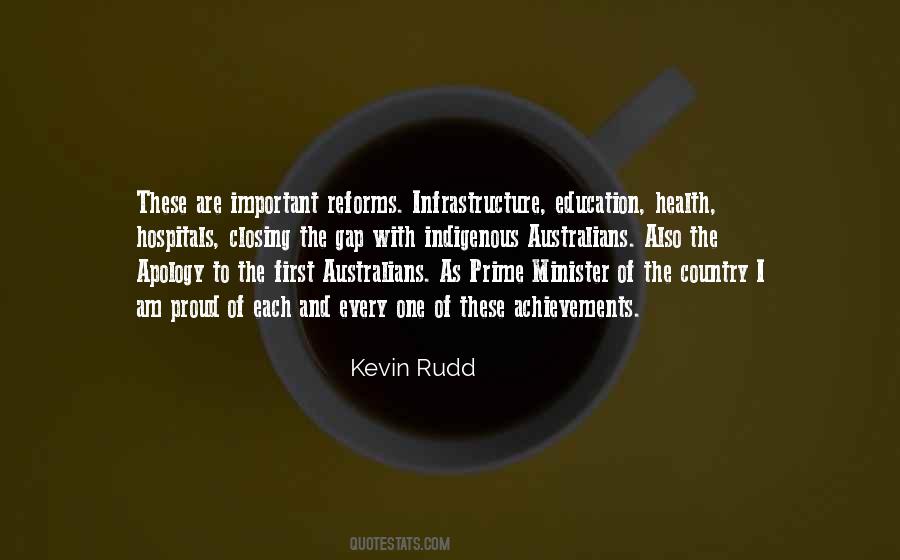 #18. The most important method of education always has consisted of that in which the pupil was urged to actual performance.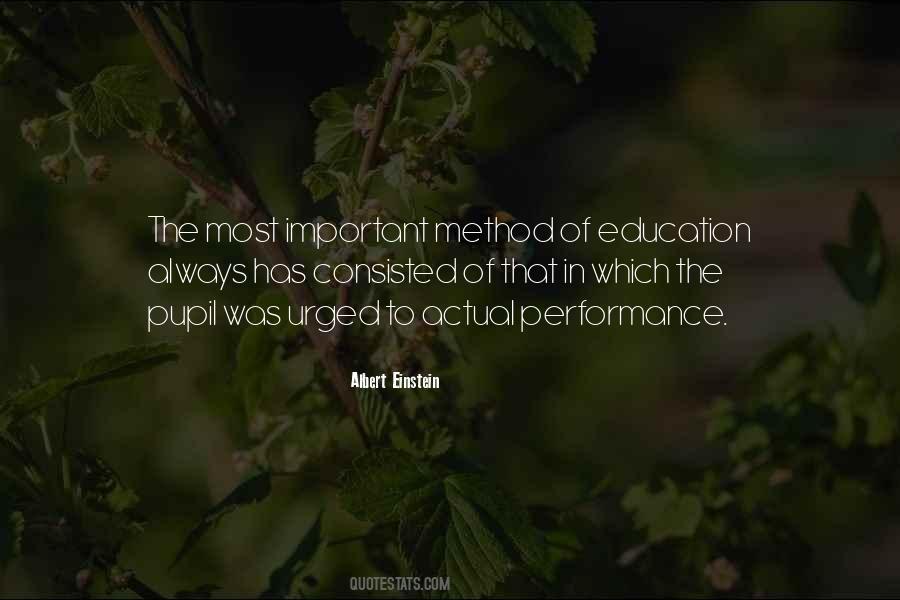 #19. Of course education becomes very very important and that's for our human resource development.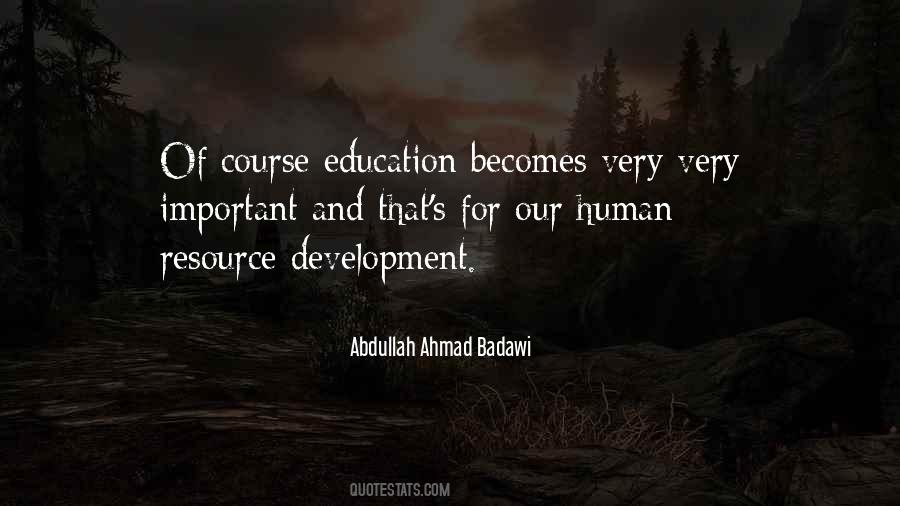 #20. I love you, that is important to me. You love me or not its your matter. Remember I can control only myself, not you at all.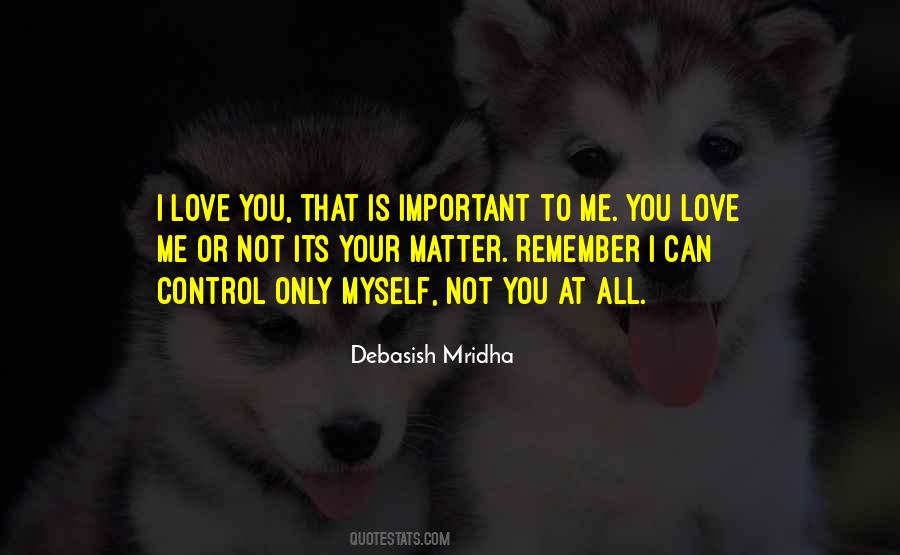 #21. How much others love you is not very important, but how much you love yourself will define your success.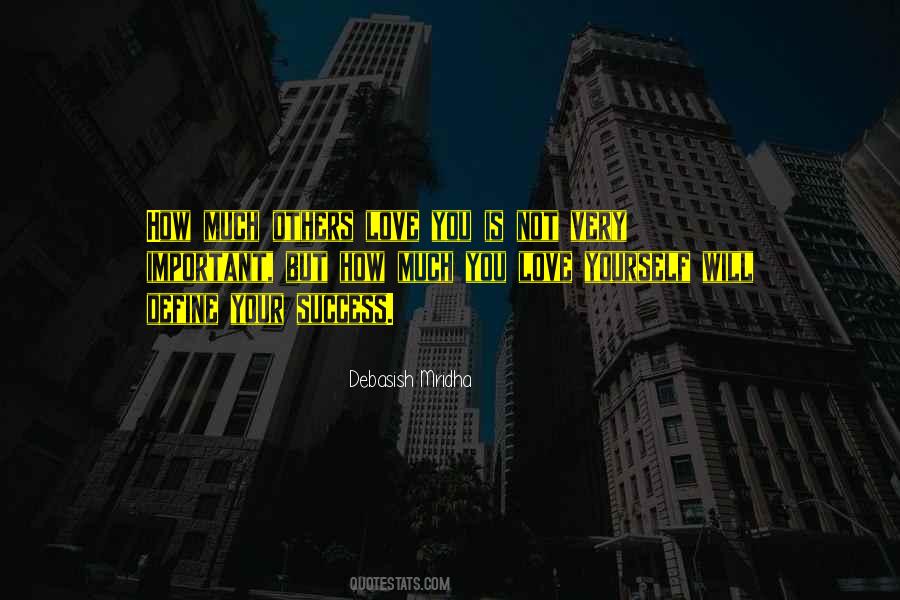 #22. Education is among the most important problems we face because it's the ultimate 'gateway' problem. That is, it drives virtually every global problem that we face as a species. But there's a flip-side: if we can fix education, then we'll dramatically improve the other problems, too.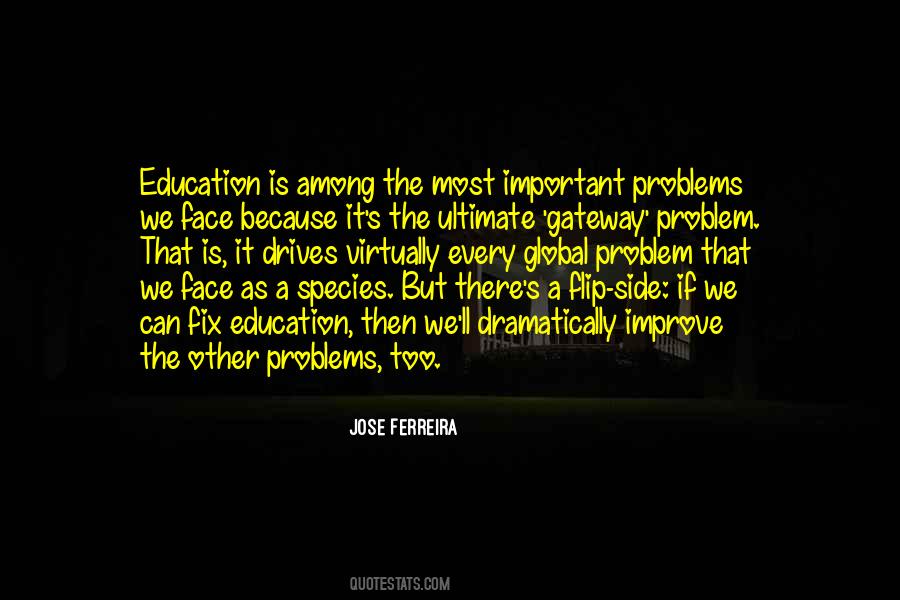 #23. I say statecraft is soulcraft. Just as all education is moral education because learning conditions conduct, most legislation is moral legislations because it conditions the action and the thought of the nation in broad and important spheres in life.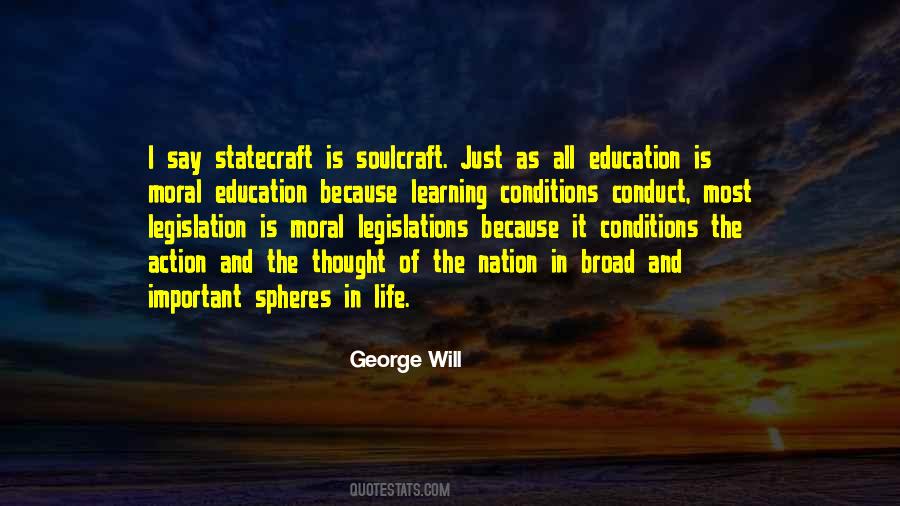 #24. Never before have self-suffiency and education been so important, and they are virtually inseparable from survival.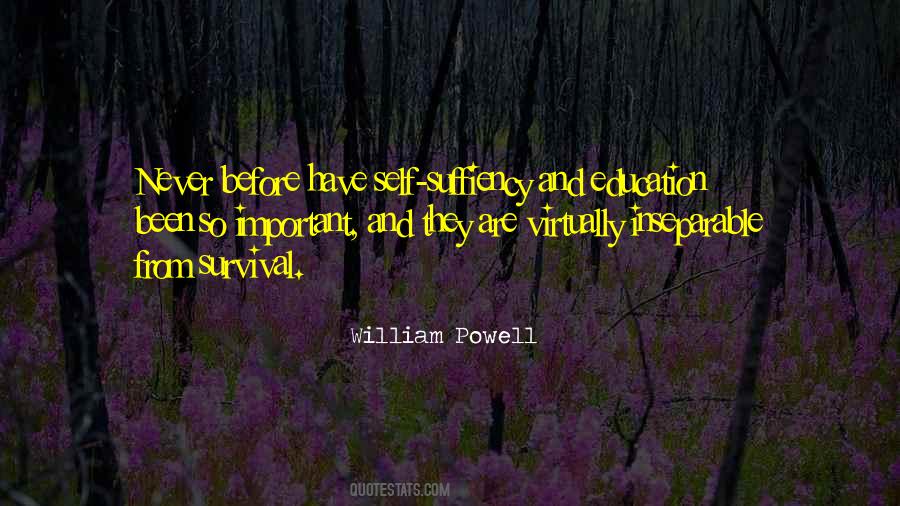 #25. Dad was a chemistry professor at Saint Olaf College in Minnesota, then Oxford College in Minnesota, and a very active member of the American Chemical Society education committee, where he sat on the committee with Linus Pauling, who had authored a very phenomenally important textbook of chemistry.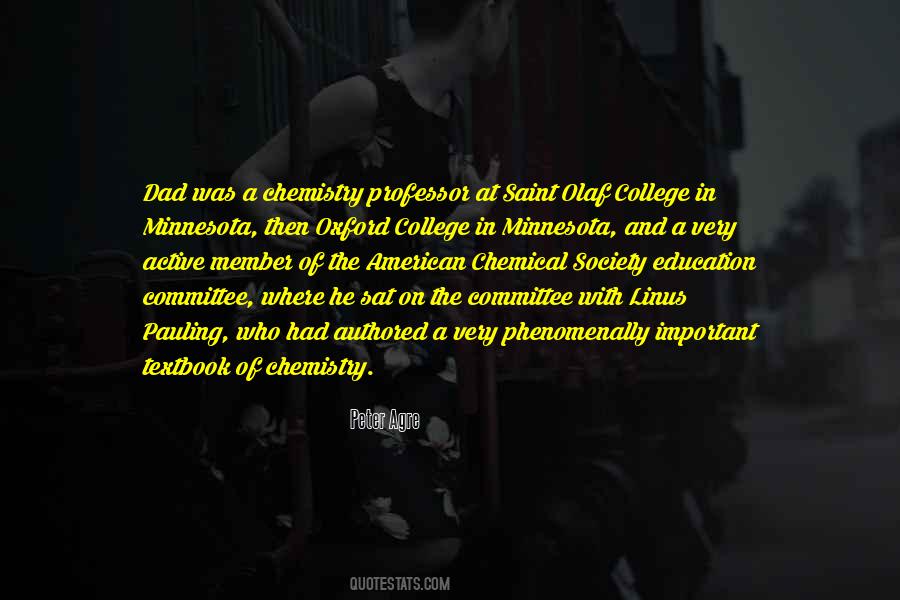 #26. Public education is so important - resisting privatization and charterization, high-stakes testing, and defunding. It's important for New York, but it's also important for the country.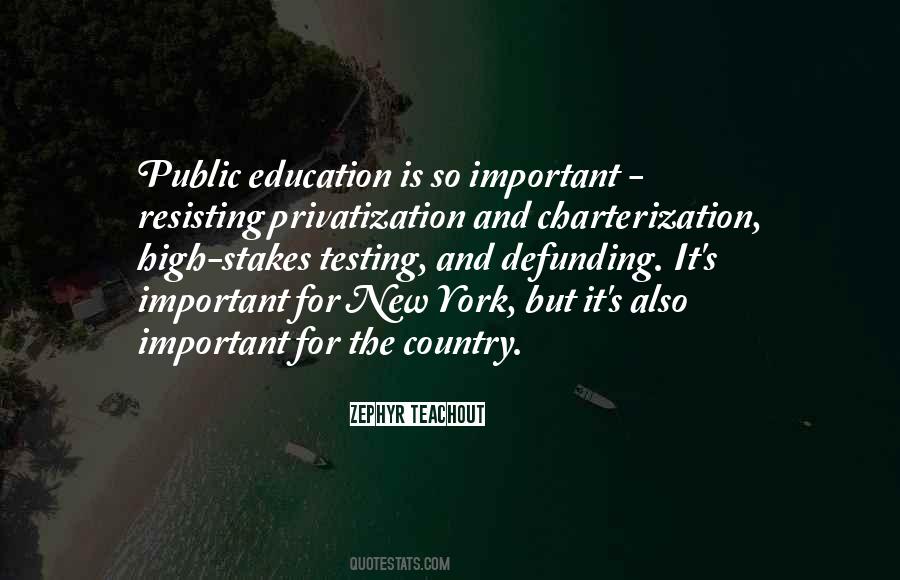 #27. What is most important and valuable about the home as a base for children's growth into the world is not that it is a better school than the schools, but that it isn't a school at all.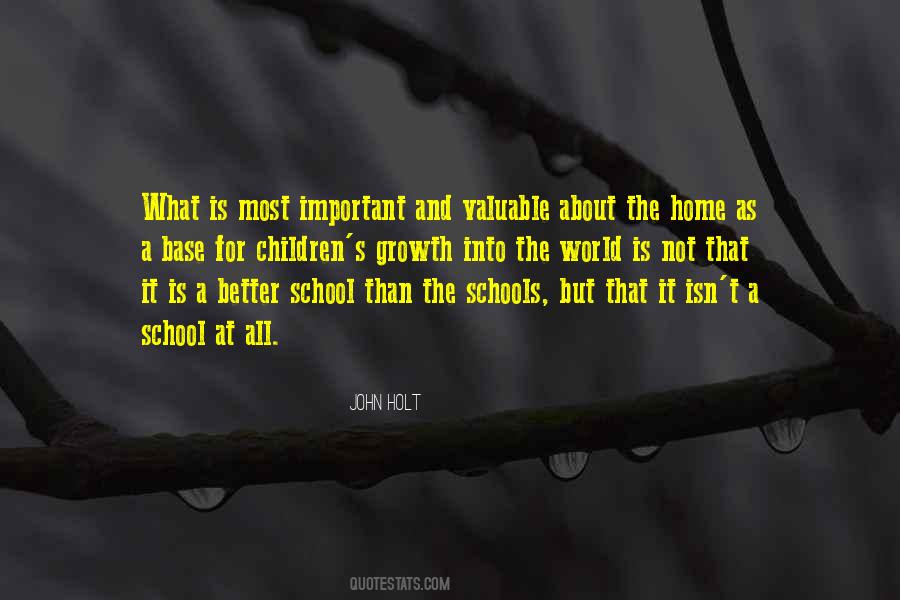 #28. Concentrate on what is important, not what is urgent.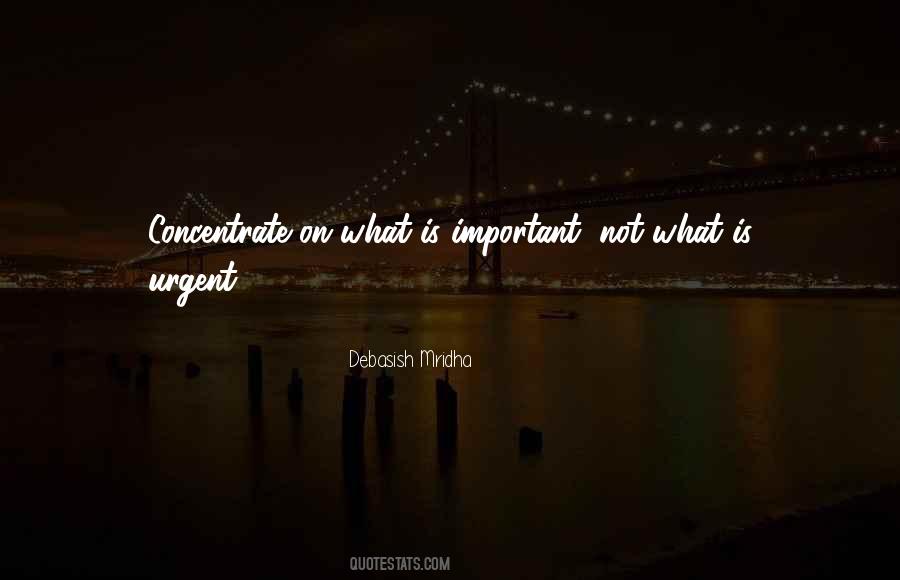 #29. Clear language engenders clear thought, and clear thought is the most important benefit of education.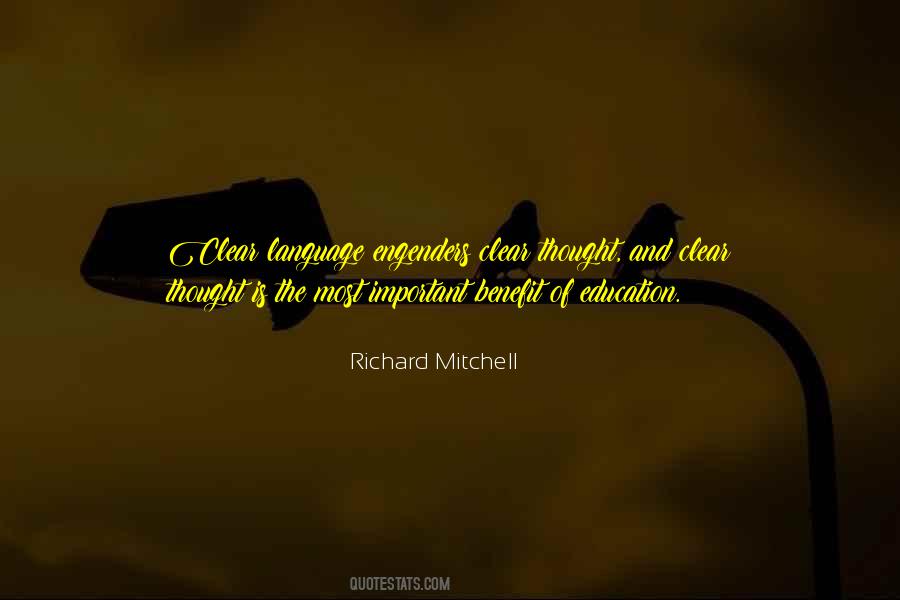 #30. Spreading knowledge is very important for the future of humanity.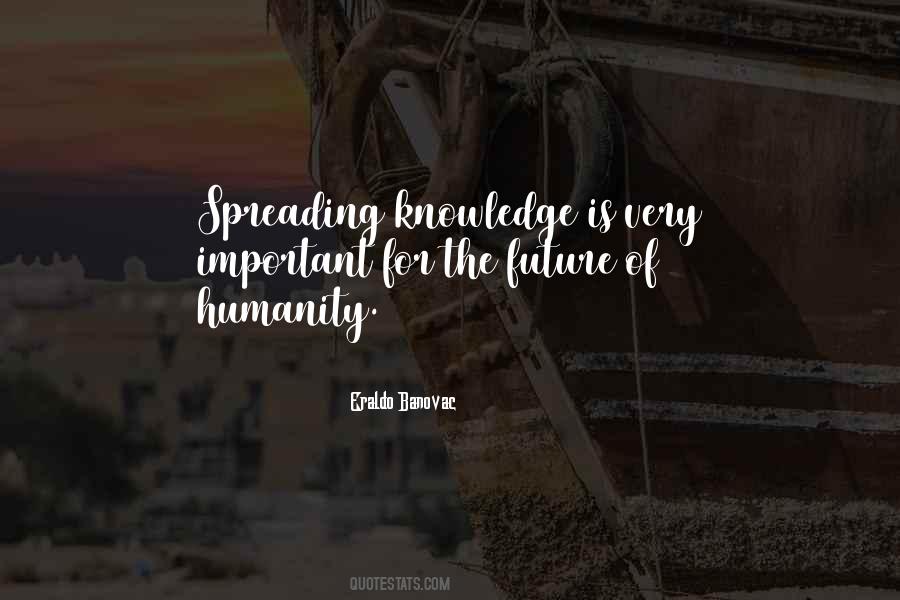 #31. The most important thing about a child's education is to have a great teacher in front of the classroom and a lot of choice and accountability with parents.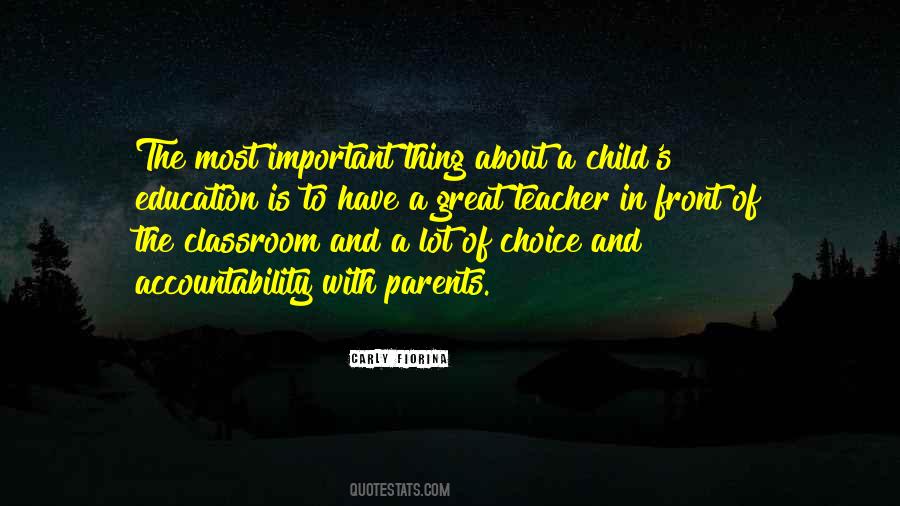 #32. With the enactment of the bipartisan No Child Left Behind Act, we have taken an important step toward achieving federal education policies that will allow students to learn and achieve at the highest possible level.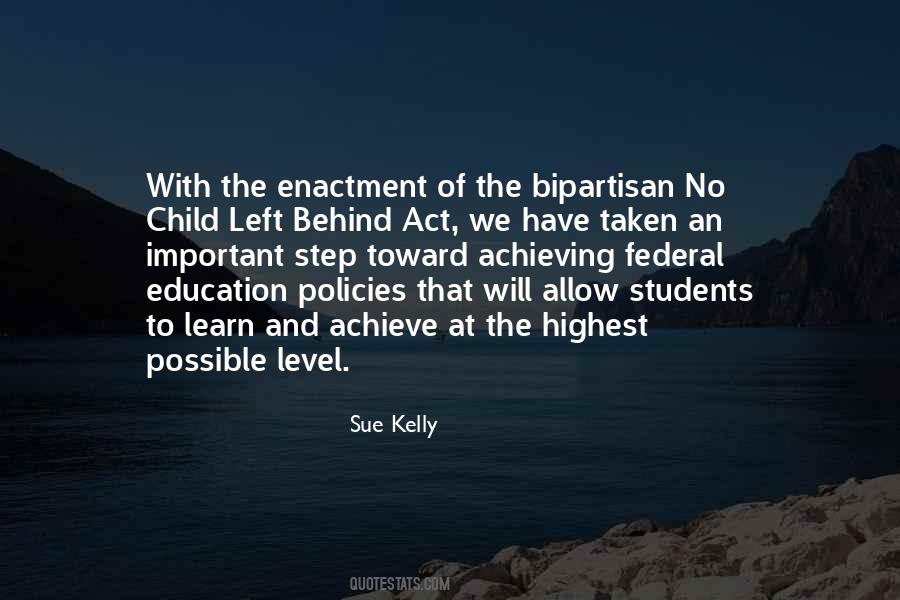 #33. Failing to win is not important, but failing to participate is.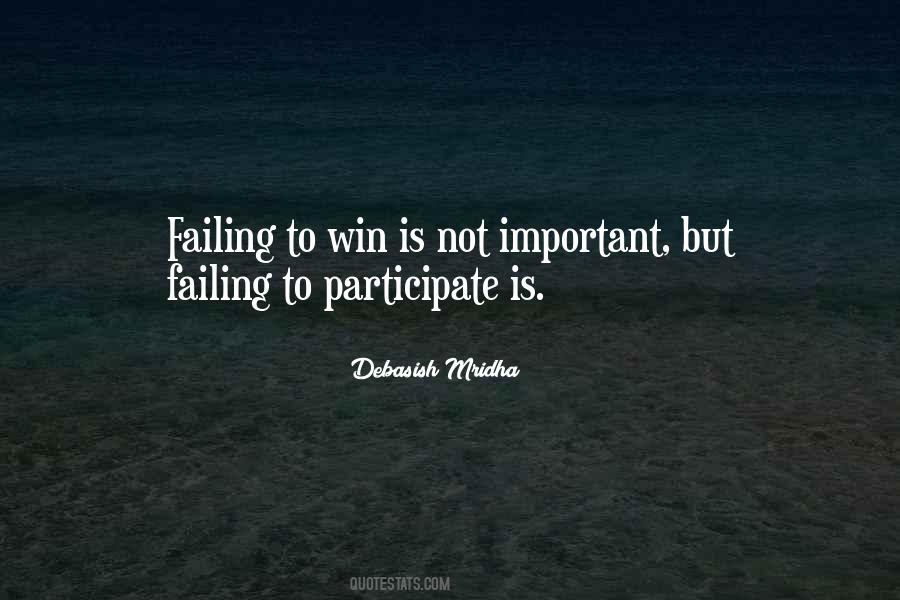 #34. Philanthropy is an important subject of liberal education because it examines the role of good works in shaping our conceptions of the good society and the good life.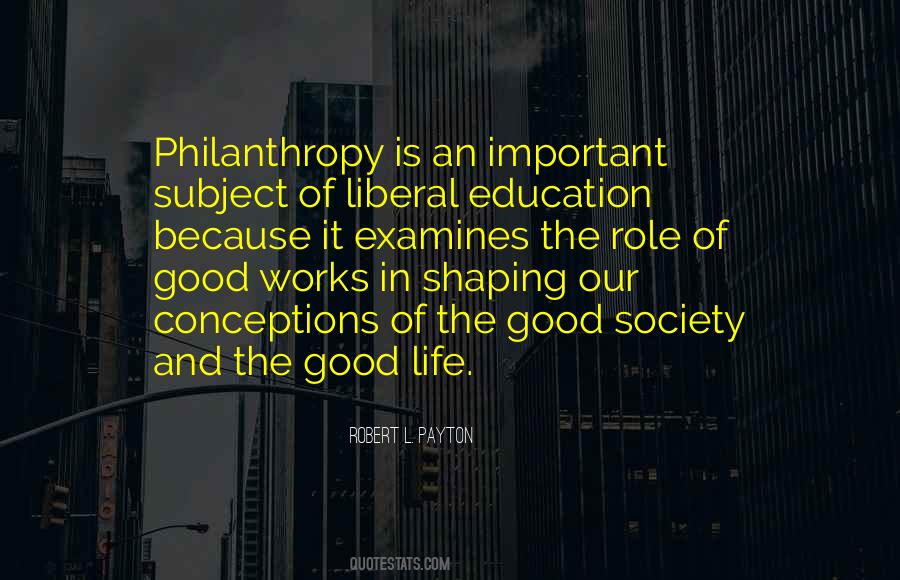 #35. Obviously, education is hugely important, along with healthcare. They're the basics and you're hurting your own country if you don't pour money into them.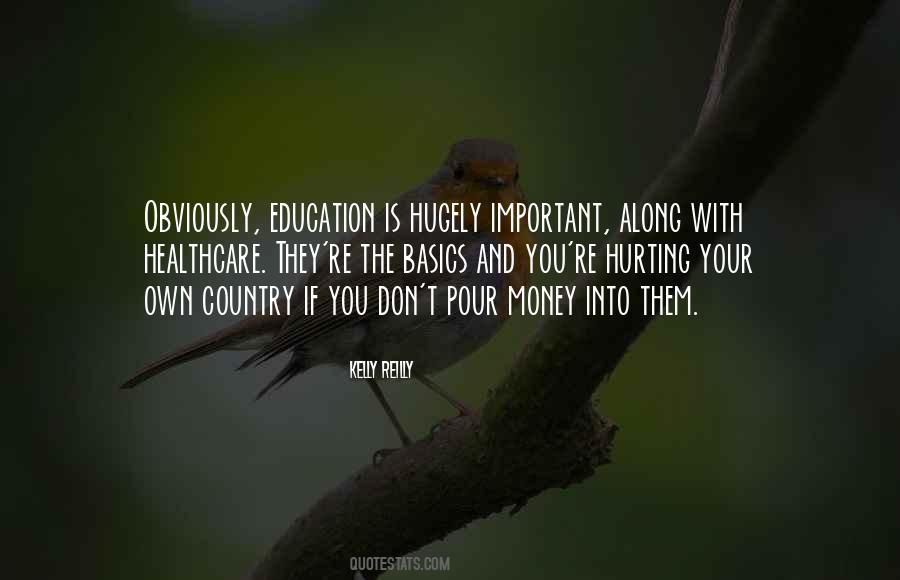 #36. I think art education, especially in this country, which government pretty much ignores, is so important for young people.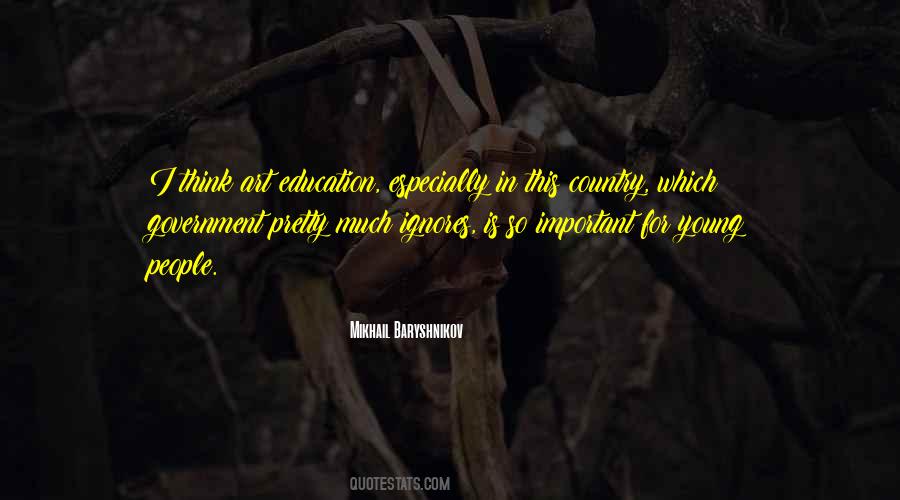 #37. The most important lesson in life is to learn to love those who are hurting you. Because those people who are hurting you, in reality they are hurting themselves. Be kind to them.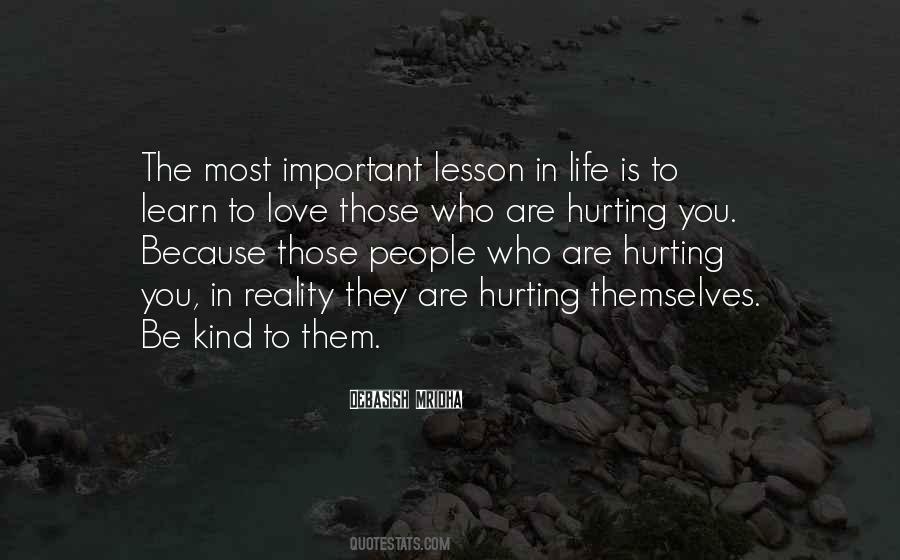 #38. The most important fact about the subject of education is that there is no such thing. Education is not a subject and it does not deal in subjects. It is instead the transfer of a way of life.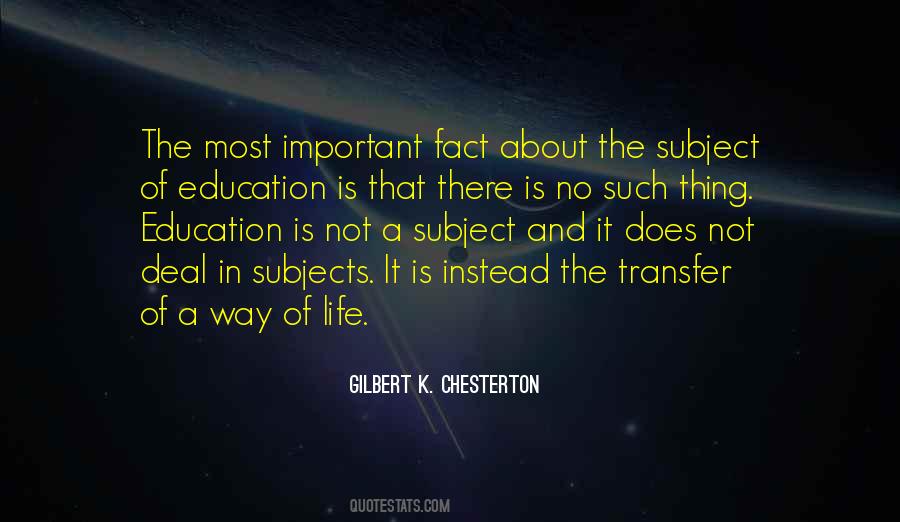 #39. Every moment is important, like the moment that takes away your life.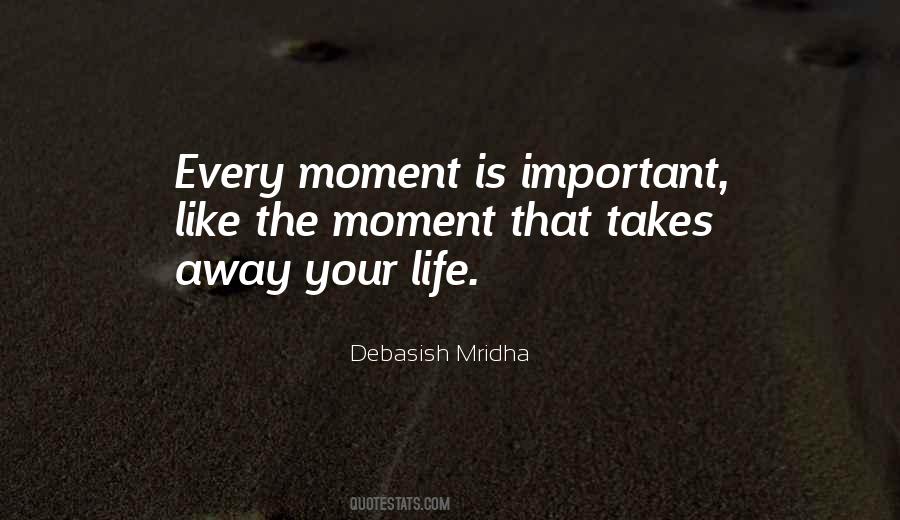 #40. I think that era of mechanically figuring out of how to bring a particular evocative image to the screen was a really important part of my education.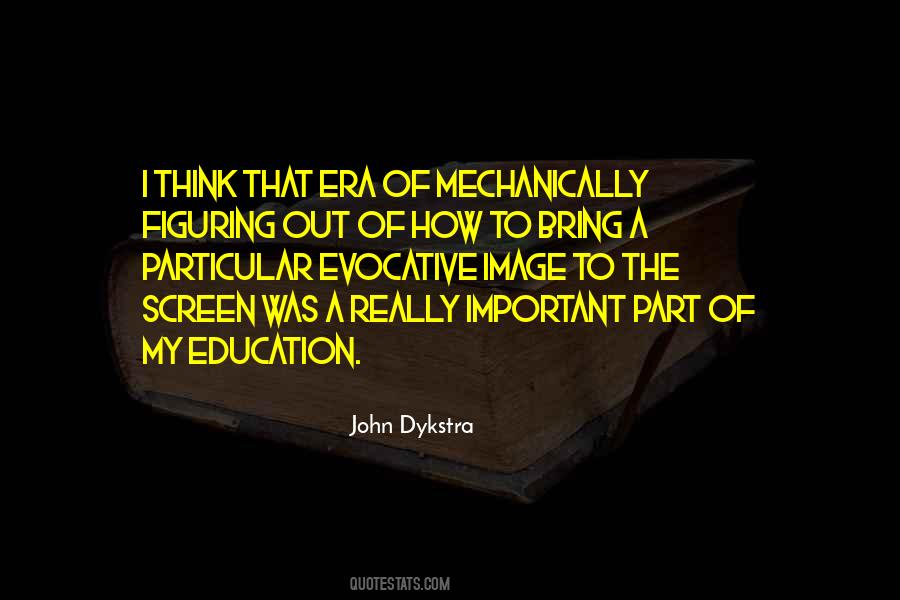 #41. For success, optimism is more important than opportunity.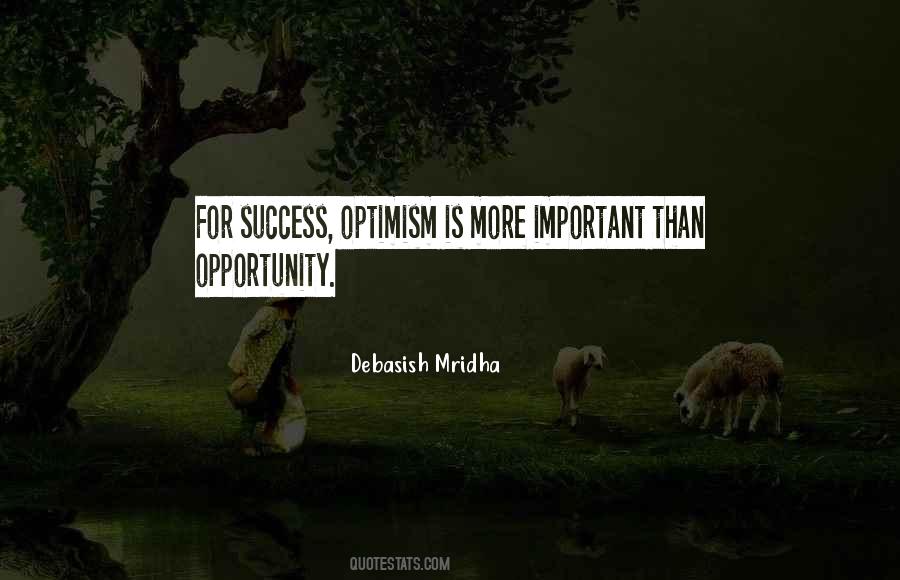 #42. During his weekly address to the nation, President Obama discussed higher education and said, 'The most important skill you can sell is your knowledge.' Or as English majors working at Starbucks put it, 'No it's not.'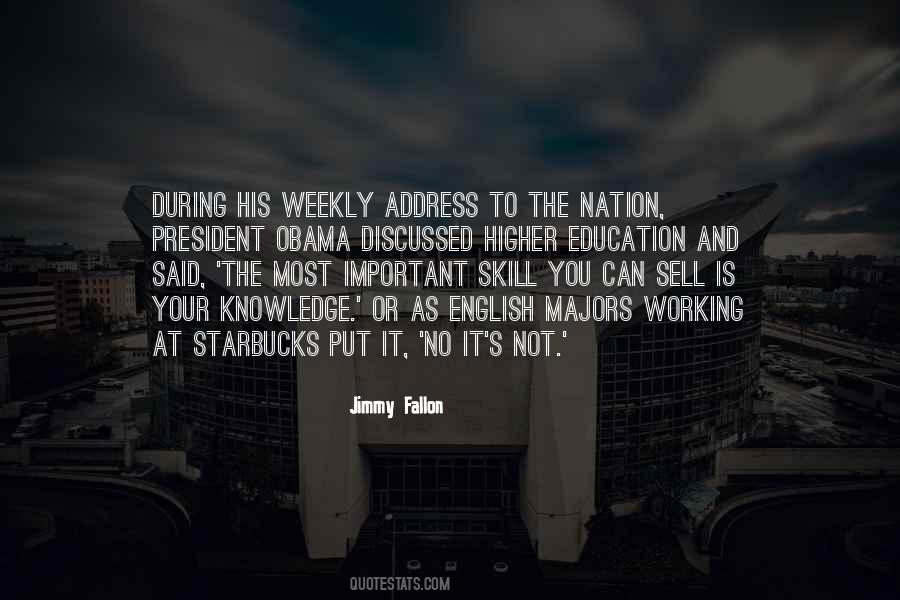 #43. It feels important to go school; not necessarily to further my education, but more like a hobby.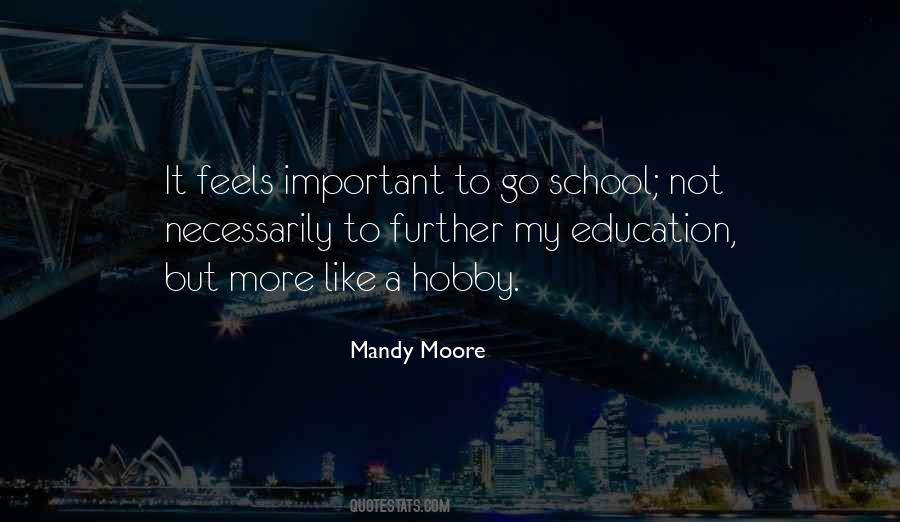 #44. The education of the doctor which goes on after he has his degree is, after all, the most important part of his education.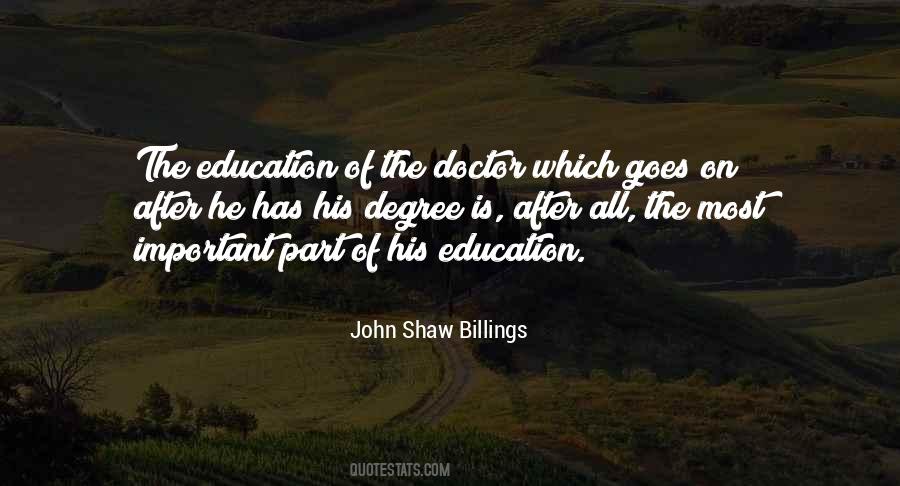 #45. In the practical use of our intellect, forgetting is as important as remembering.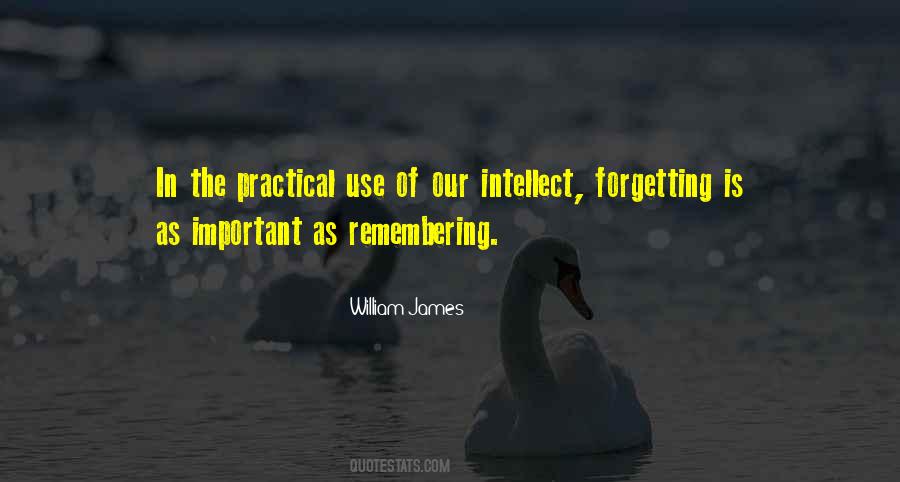 #46. Looking back, I realize that nurturing curiosity and the instinct to seek solutions are perhaps the most important contributions education can make.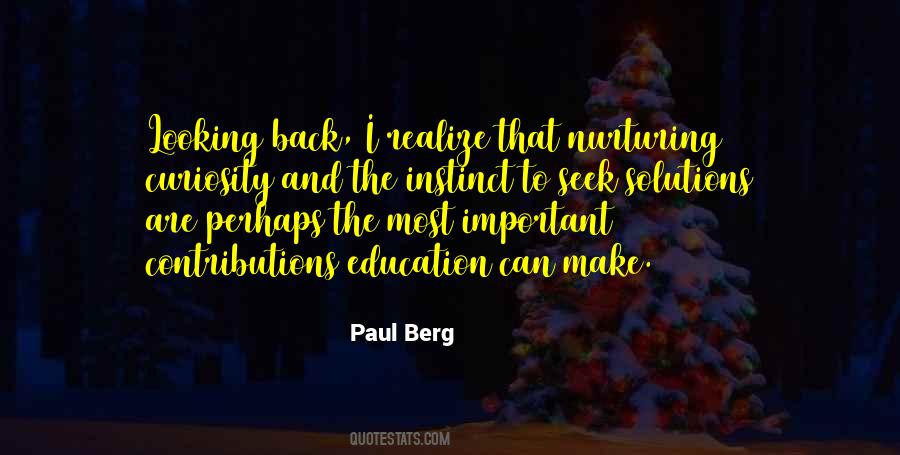 #47. My mom was really vigorous about making sure that we saw things and that we questioned things. Education was so important to both of my parents.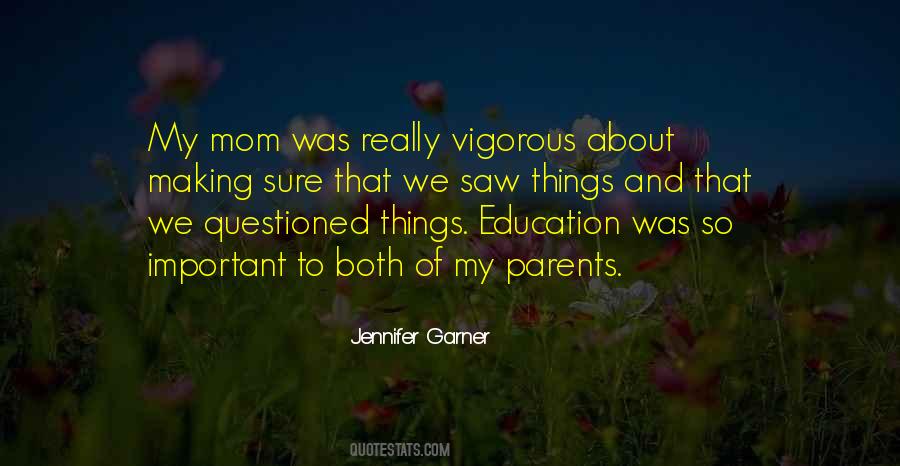 #48. The challenge to people like me is, how do you use your capabilities and resources to help support things that are important to you, whether it's the arts or education or homelessness?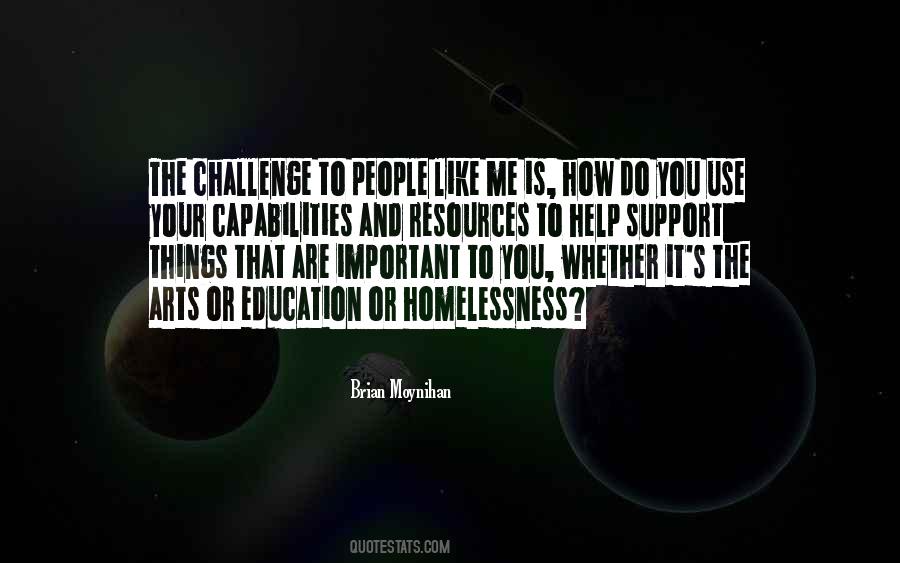 #49. I wouldn't have minded school if they taught you important things like how to have good sex and what brand of wine is the best ... But for some reason they were hell bent on teaching me algebra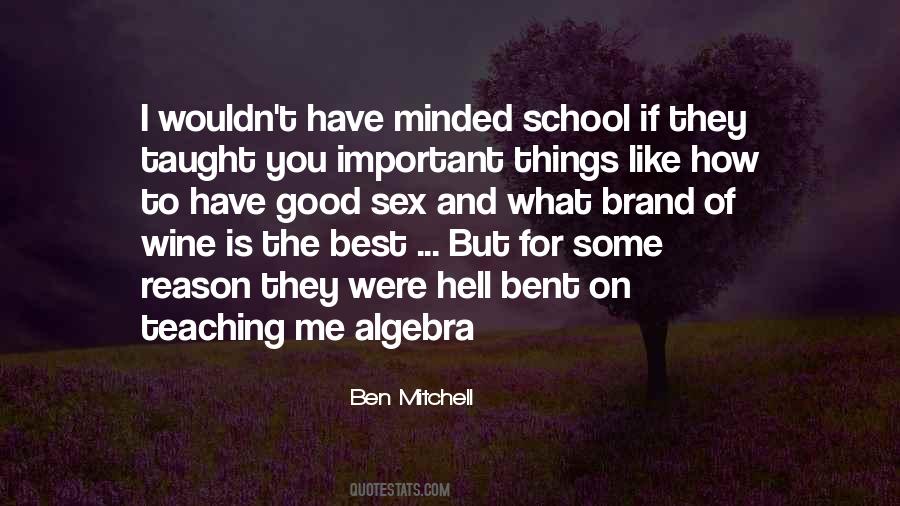 #50. The most important question is, what is really most important for you in life and how to get there.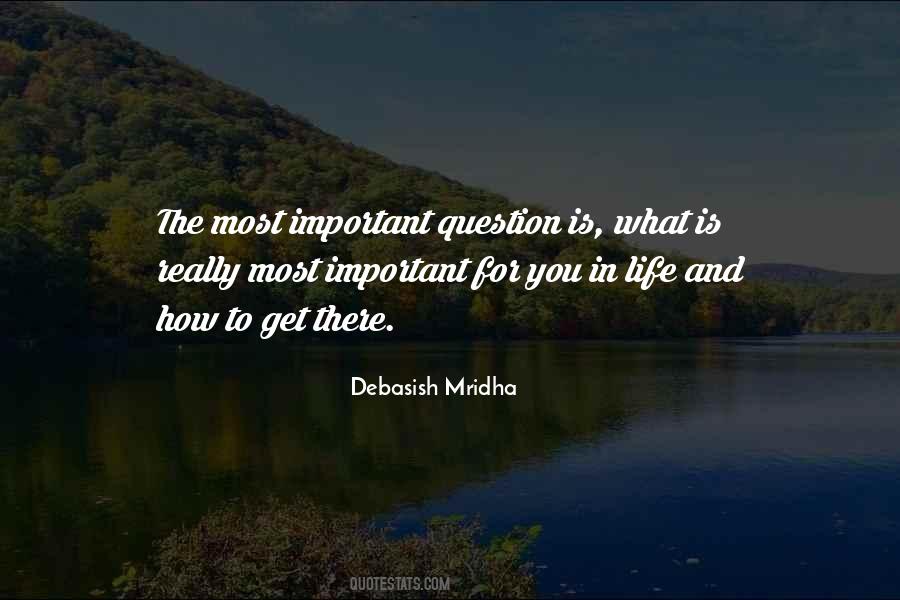 #51. The amount of money we spend on education is important, but not nearly as important as how the money is spent.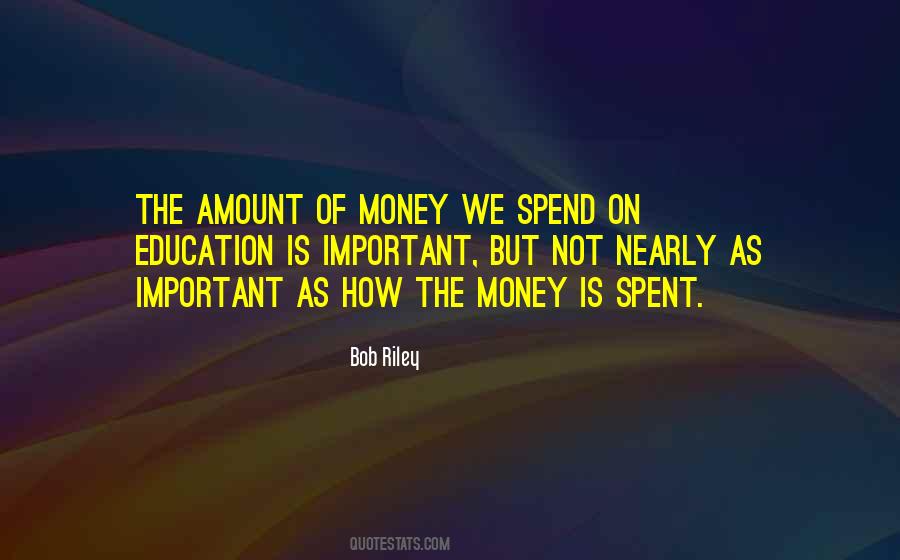 #52. The most important purpose of education is to learn how to find the beauty of life.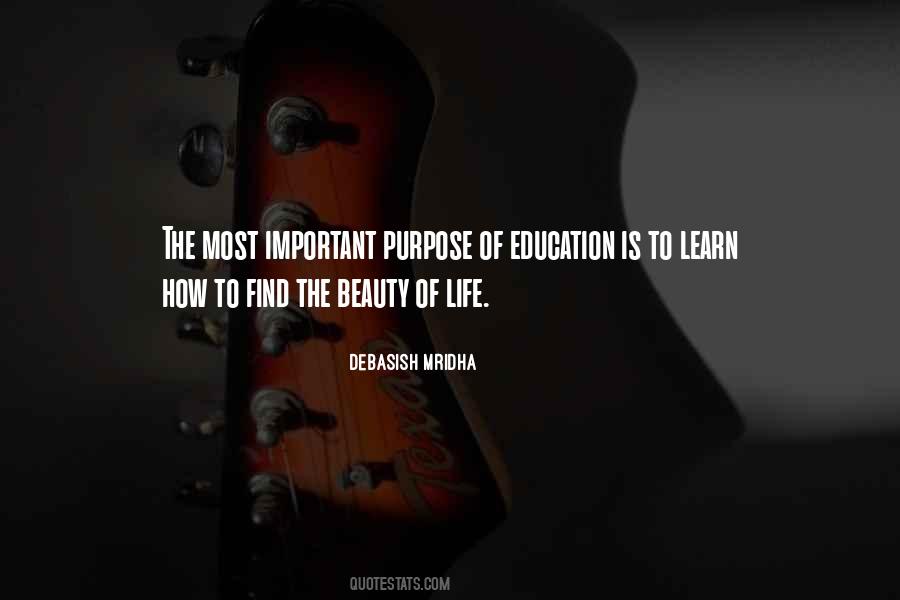 #53. It is not important how much money you gave away. It is important what good it will do on the way.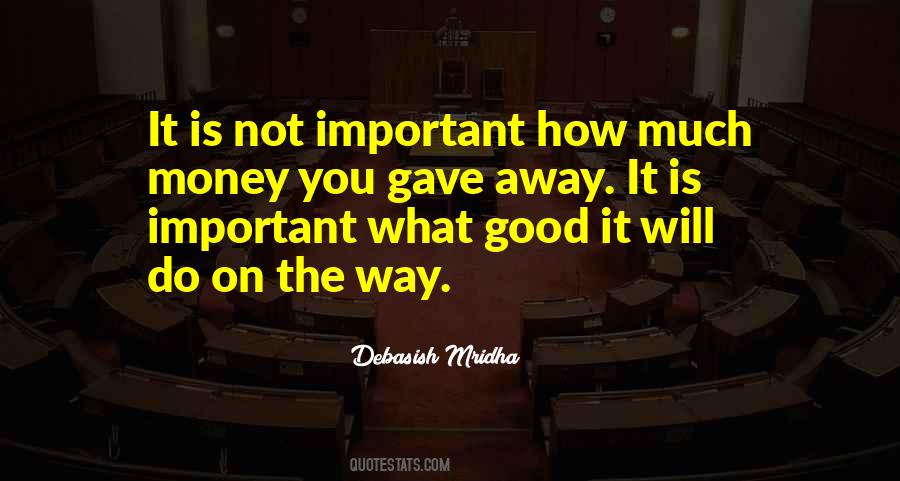 #54. Education is gathering information and reading ... No human being can thrive without some form of education. How you get it is up to you - the important thing is that you get it.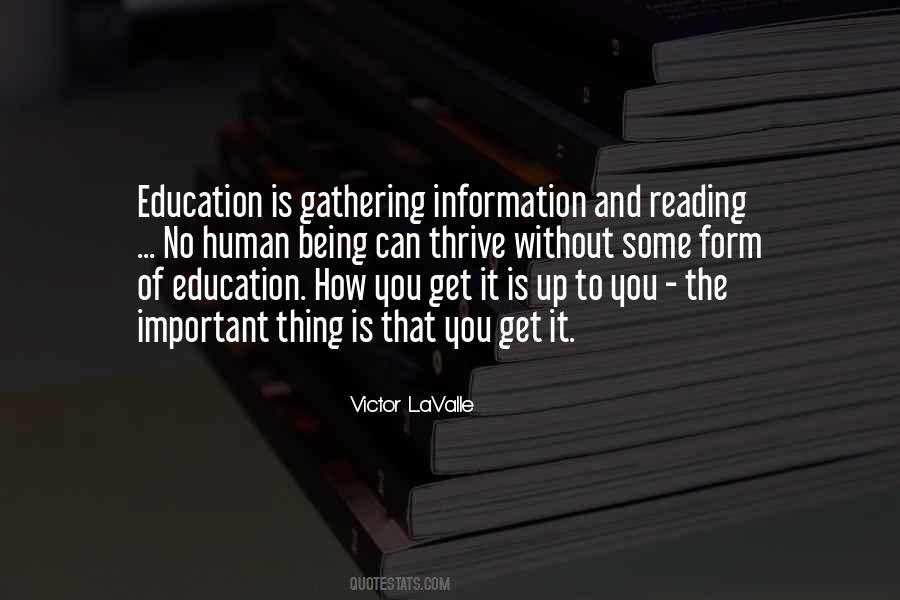 #55. More often than not, how you give is more important than what you give.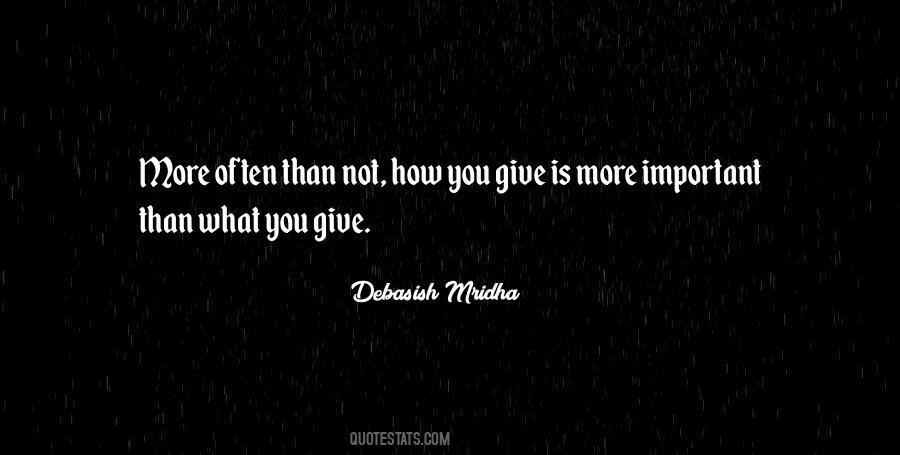 #56. We know everything about what you know and how you learn best because we get so much data. And education is the highest-stakes media product in your life. It's infinitely more important than your Facebook friends' status updates or your Google search results because it's your future.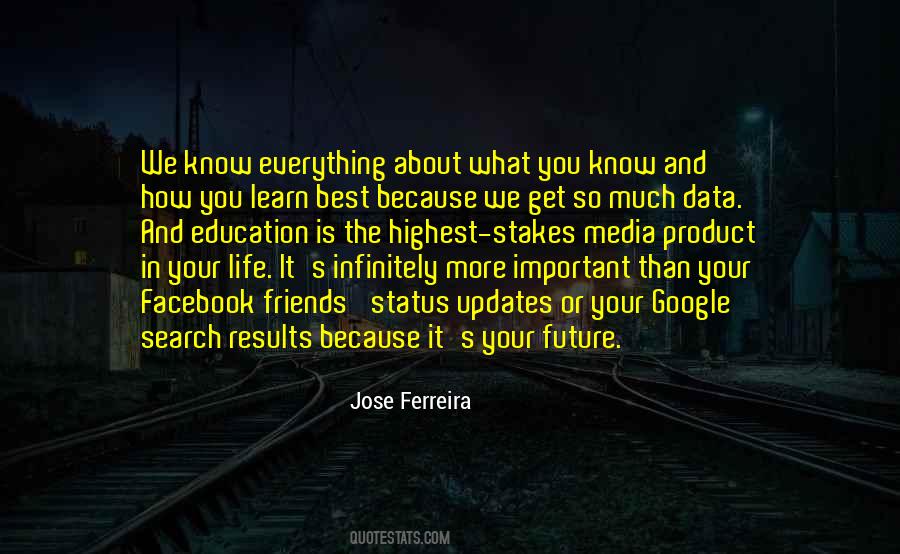 #57. It isn't important how much you are giving but it is very important that you are giving.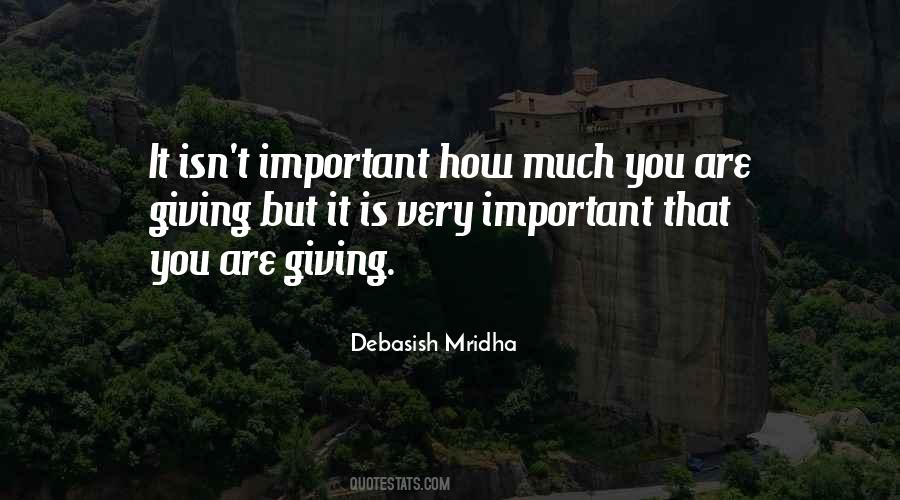 #58. When someone takes away your pens you realise quite how important education is.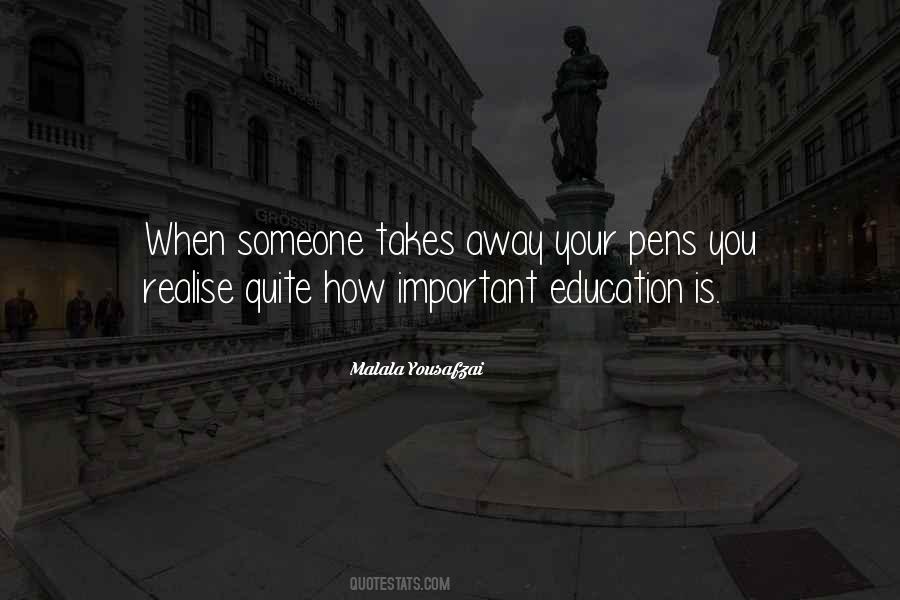 #59. Life is not a holiday, but an education. And the most important lesson we can learn is how to love. How to love better.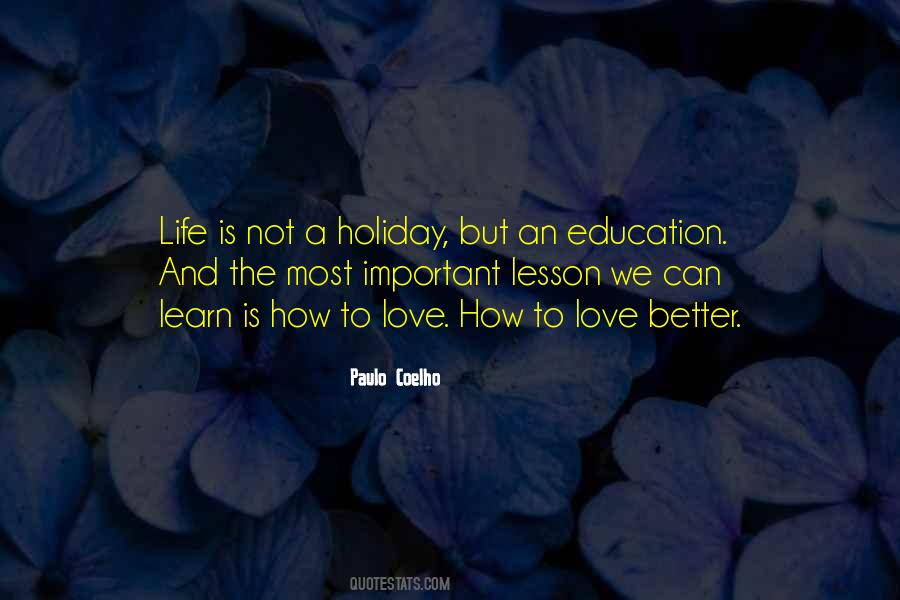 #60. It is not time to tell the leaders to realize how important education is - they already know it - their own children are in good schools. Now it is time to call them to take action.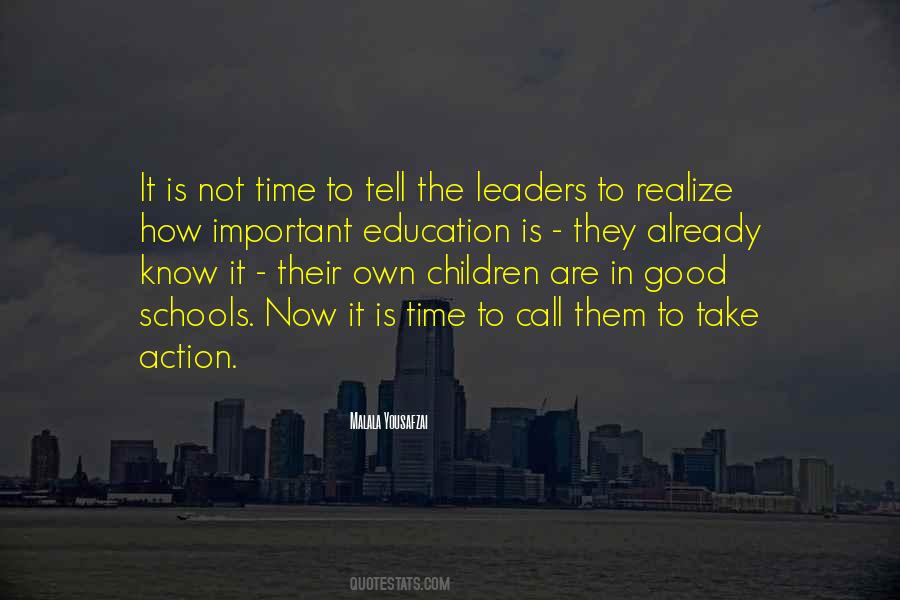 Famous Authors
Popular Topics