Horse Breeding Famous Quotes & Sayings
List of top 12 famous quotes and sayings about horse breeding to read and share with friends on your Facebook, Twitter, blogs.
Top 12 Horse Breeding Quotes
#1. Conformation ... but not much else. Breeding, but too small a heart. You saw it everywhere - in men, in horses, and in women. - Author: Beryl Markham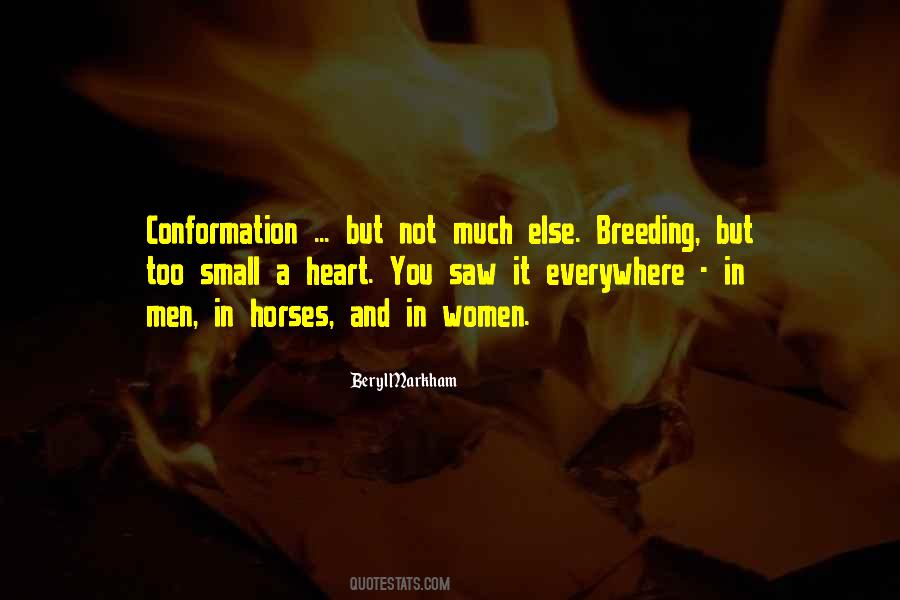 #2. As a teenager, I developed a great interest in not only horse breeding but also horse racing and used to bet based on red-hot tips. I realized that becoming a bookmaker would be very lucrative, but Dad put his foot down, saying it was an inappropriate career. - Author: Cyrus S. Poonawalla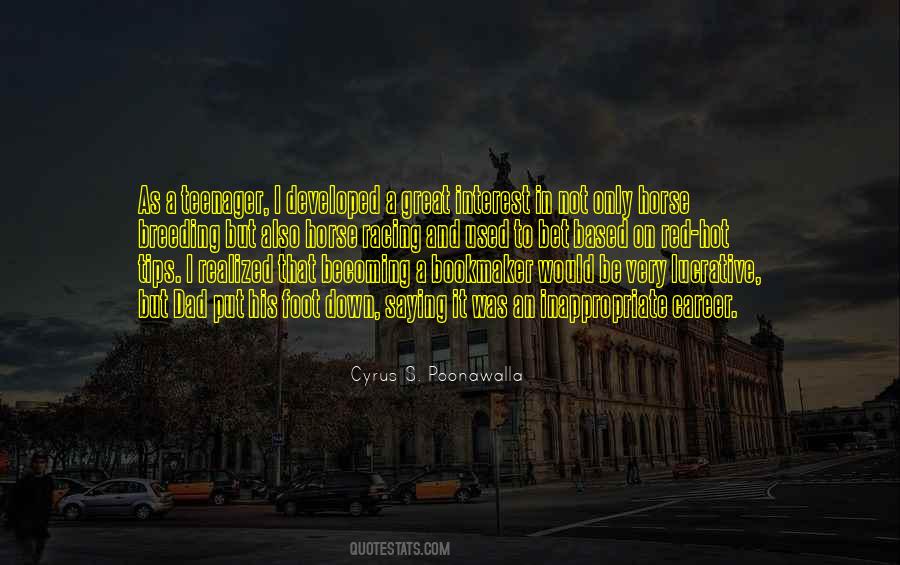 #3. I bought my first horse when I was 15. I always loved racing and I started studying about breeding and I've been doing it now for 30 years, so I have some credibility. - Author: David Cassidy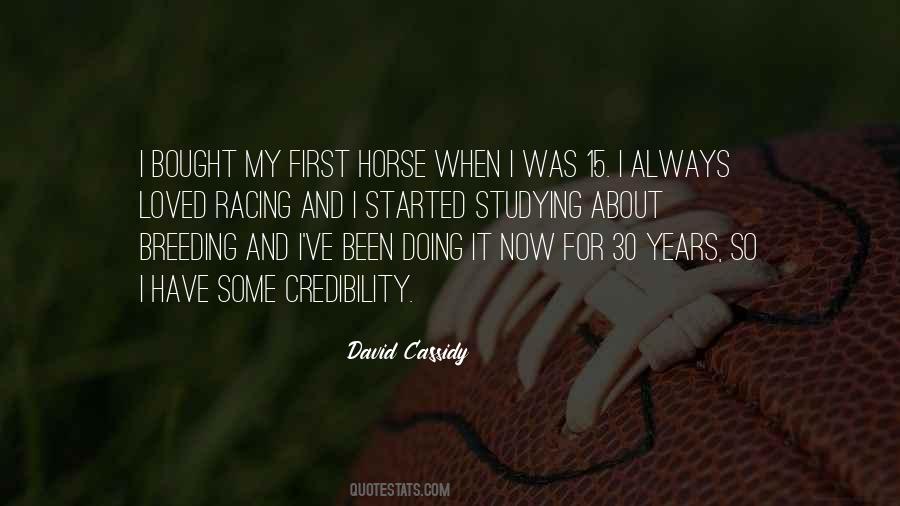 #4. Along with my passion for horse breeding, I was a horse racing enthusiast ... In 1974 I was elected as a committee member and subsequently as a steward of the Turf Club. I had a burning desire to clean up the sport, which had always carried the stigma of gambling and manipulation. - Author: Cyrus S. Poonawalla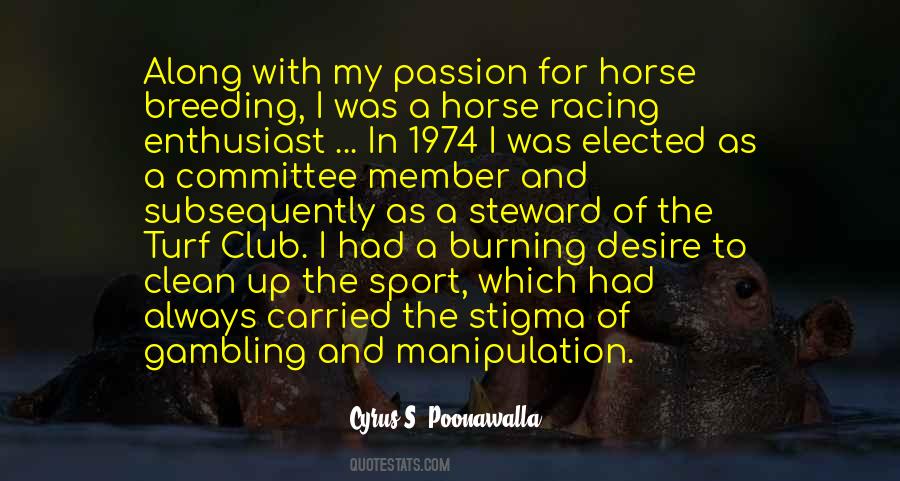 #5. Most of us, in our civilized society, rely too heavily on reasoning capacity to make things happen. We've been raised to believe that logic will prevail. Logic, in and of itself, will rarely influence people. Most often logic doesn't work. - Author: Herb Cohen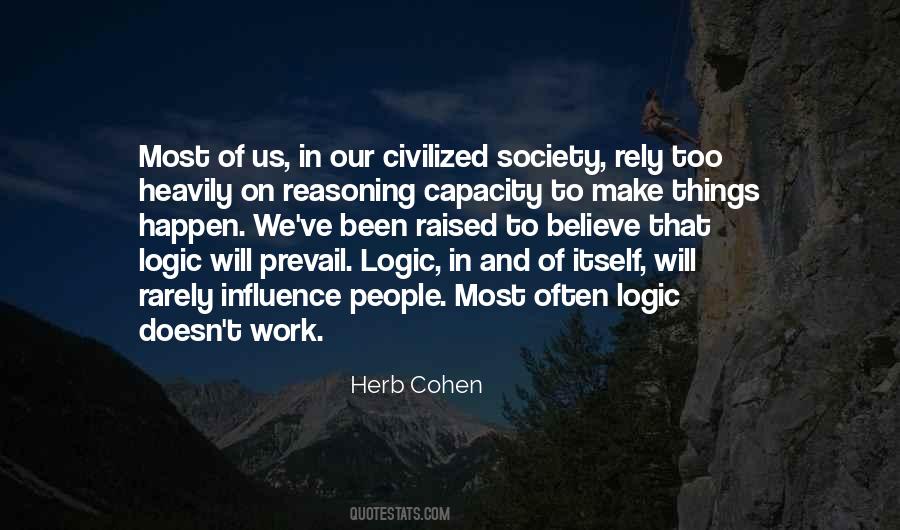 #6. People are different. Move on already... - Author: Athina D.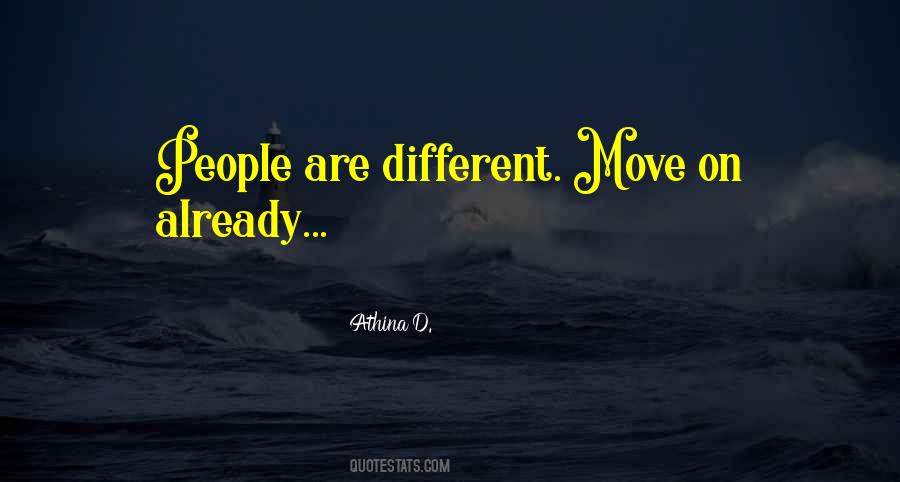 #7. I wanted to show how lightness was possible in the 1960s, but how life is more difficult in the 2000s. - Author: Christophe Honore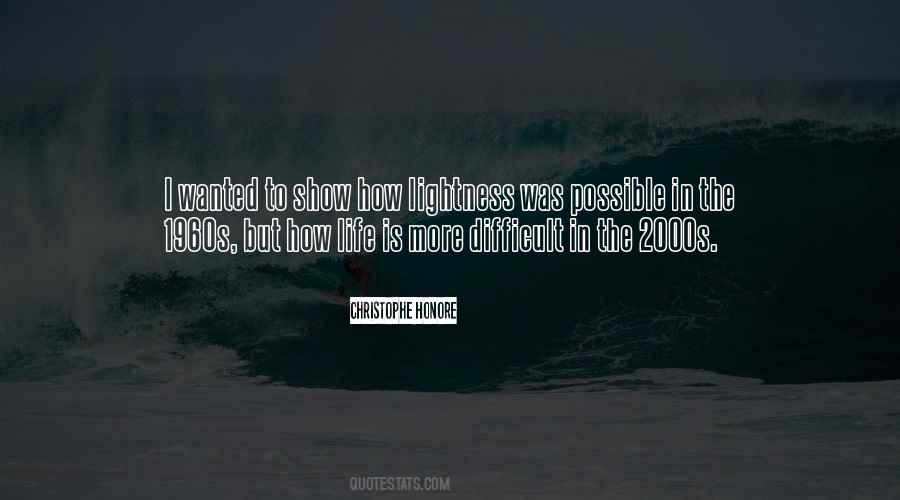 #8. What America needs is a good five-cent cigar. - Author: Thomas R. Marshall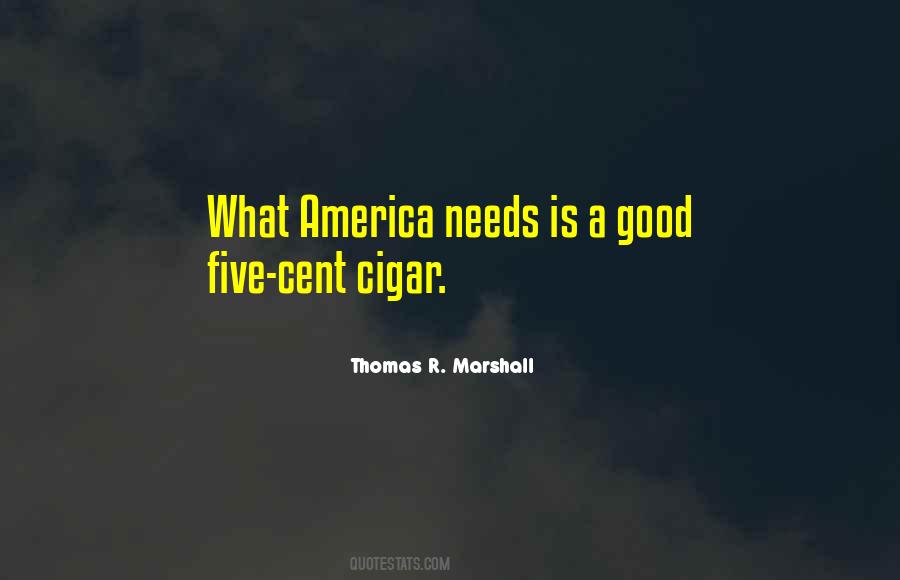 #9. The lower classes are such fools. They waste their money on the pools. I bet, of course, but that's misleading. One must encourage bloodstock breeding. - Author: Bernard Fergusson, Baron Ballantrae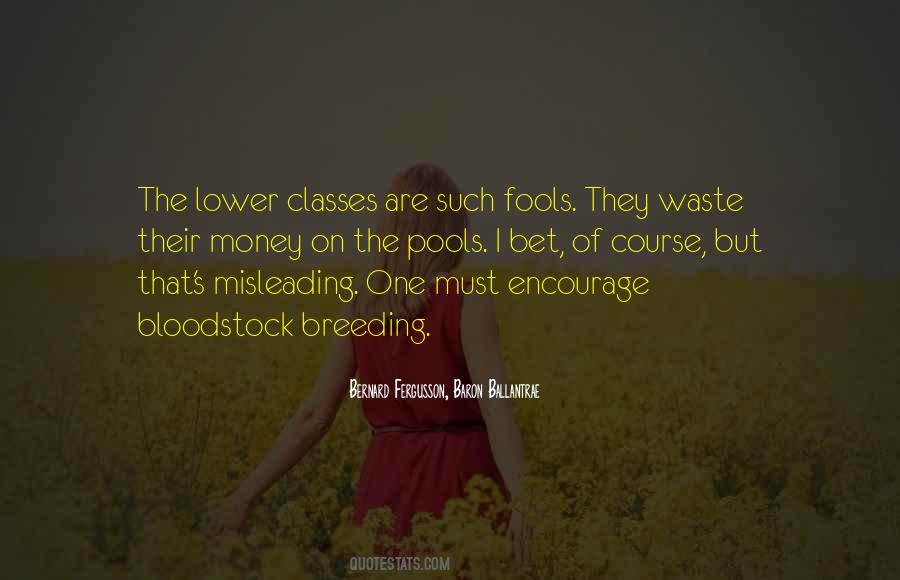 #10. Whether the ice caps melt, or expand - whatever happens - the anthropogenic global warming theorists claim it confirms their theory. A perfect example of a pseudo-science like astrology. - Author: Frank Tipler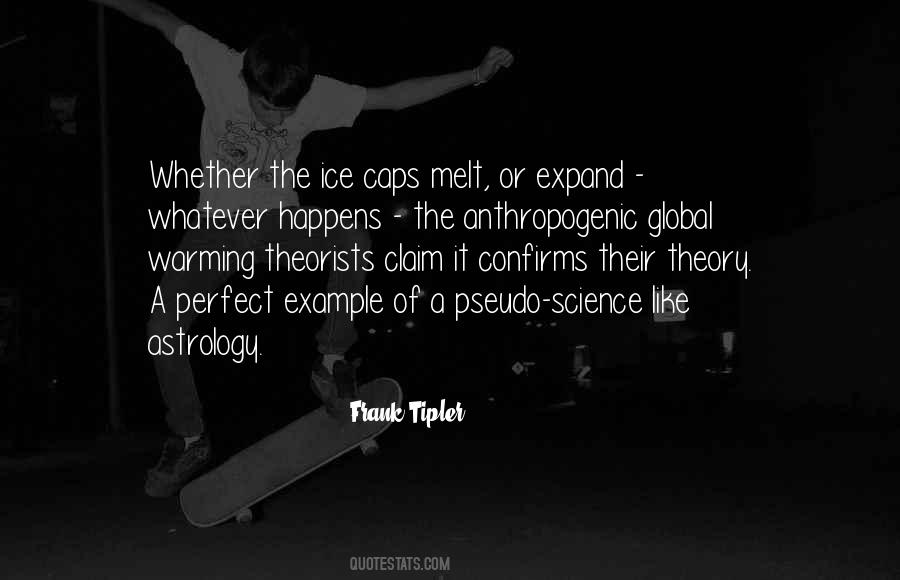 #11. The best bet for the horses would be to stop betting on the Derby and other horse races, and to stop breeding, racing and killing thoroughbreds altogether - Author: Ingrid Newkirk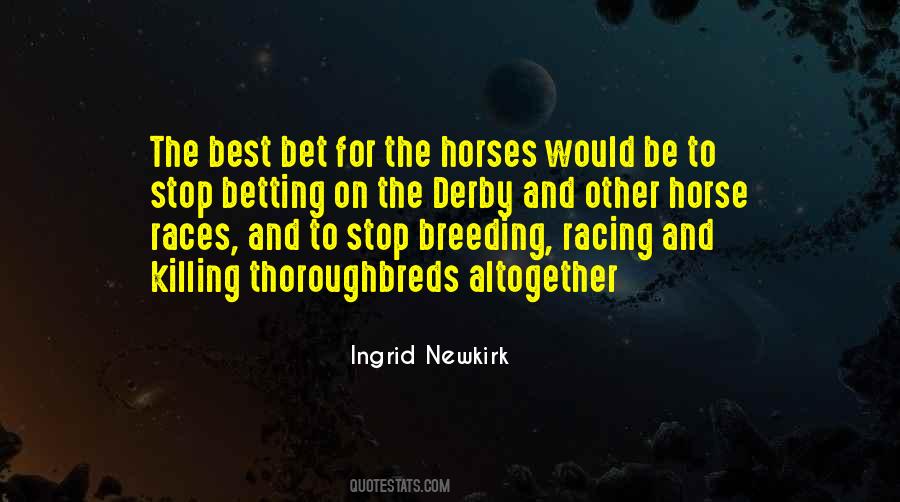 #12. The folkish philosophy of life must succeed in bringing about that nobler age in which men no longer are concerned with breeding dogs, horses, and cats, but in elevating man himself. - Author: Adolf Hitler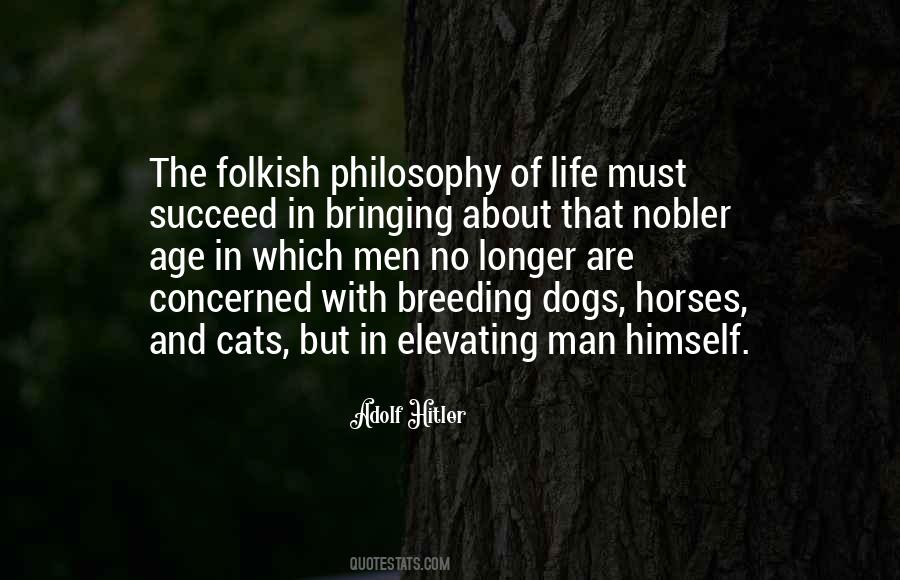 Famous Authors
Popular Topics