God Rewards Famous Quotes & Sayings
List of top 81 famous quotes and sayings about god rewards to read and share with friends on your Facebook, Twitter, blogs.
Top 81 God Rewards Quotes
#1. God Most High has said, "Is the reward of virtue aught save virtue?" ... Know, O man, that the covenant of servanthood is incumbent upon you, and that the covenant of Lordship is incumbent upon His magnanimity, as He Most High has said, " ... and fulfill your covenant, I shall fulfill My covenant." - Author: Ibn Ata Allah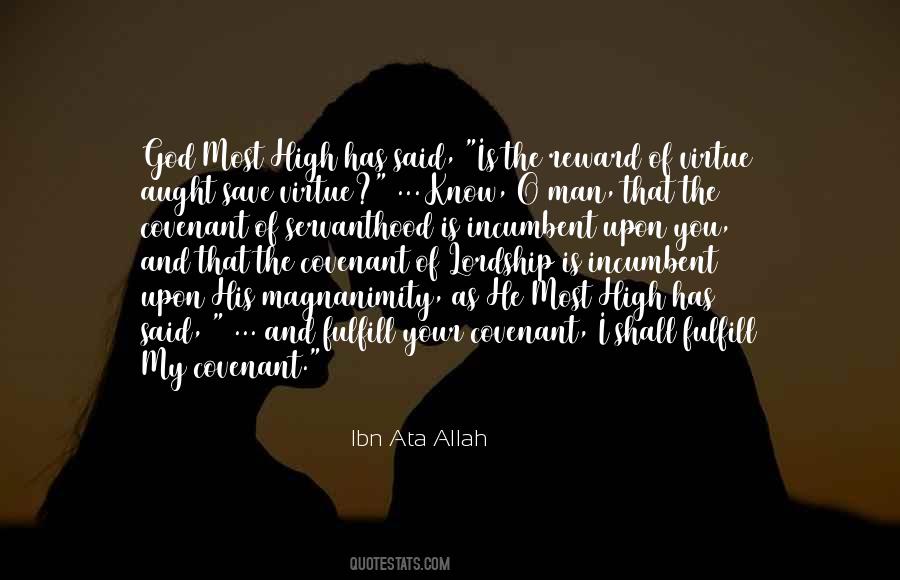 #2. Don't obey God to get things. Obey God to get God. He is your shield and your very great reward. - Author: Mike Pilavachi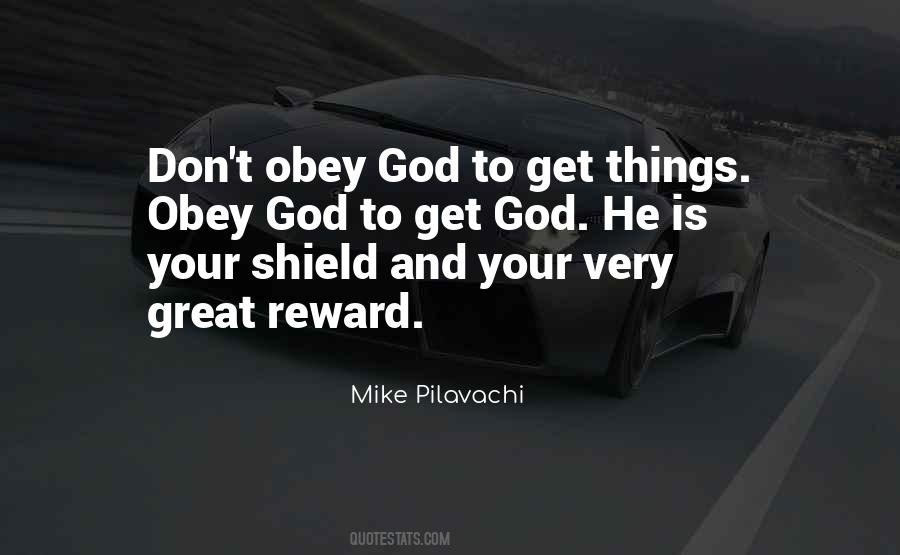 #3. Human nature, gentleman. It is original sin that leads men to misfortune, every time. I am a speculator in the market, gentlemen, and that is part of God's plan. Men only learn through suffering. So I punish human weakness, and God rewards me. - Author: Edward Rutherfurd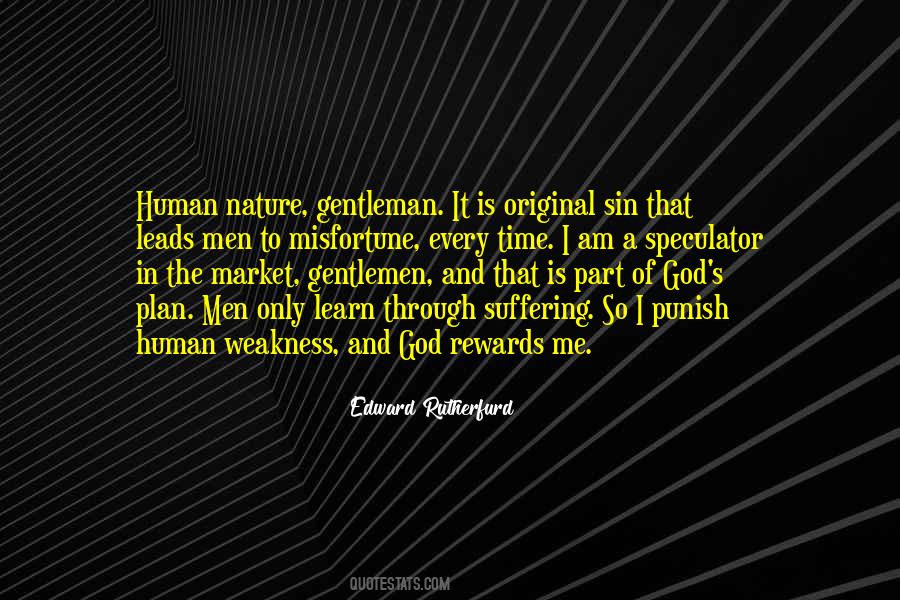 #4. Our time on earth is not well spent by counting rewards before God has given them to us, but rather, by looking for our faults and repenting of them - Author: Dan Schilling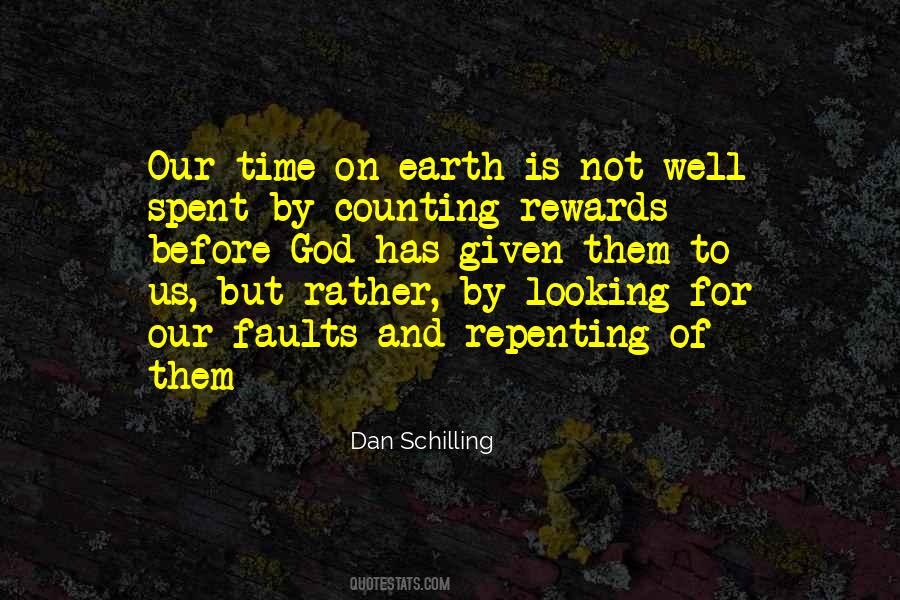 #5. God rewards the person who is diligent. And for those who will take time in their day to seek the Lord, for those who will take time to read His Word, for those who will take time to wait upon Him, He will reveal His truths to them. - Author: Greg Laurie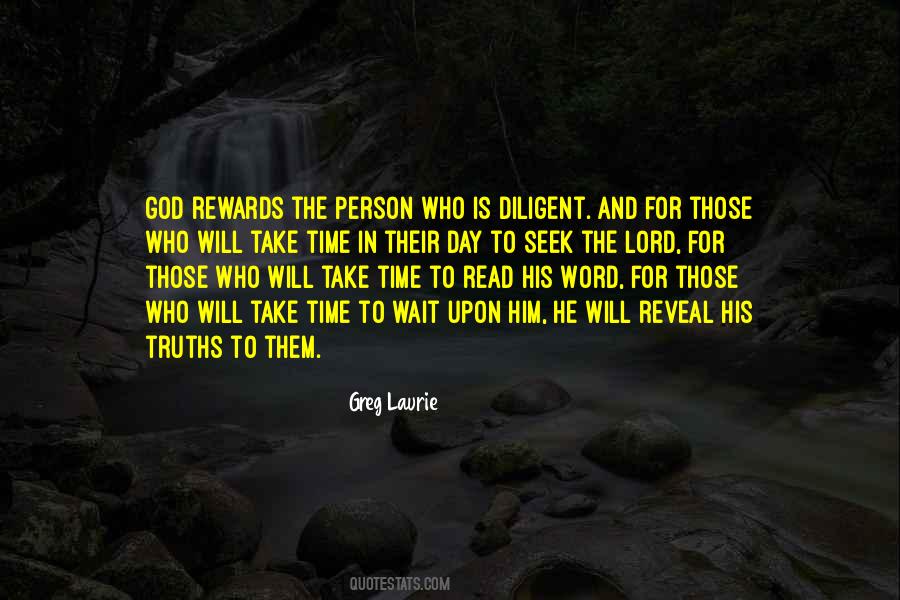 #6. If God rewards the faithful with earthly rewards, then what leverage does the devil have? - Author: James Rozoff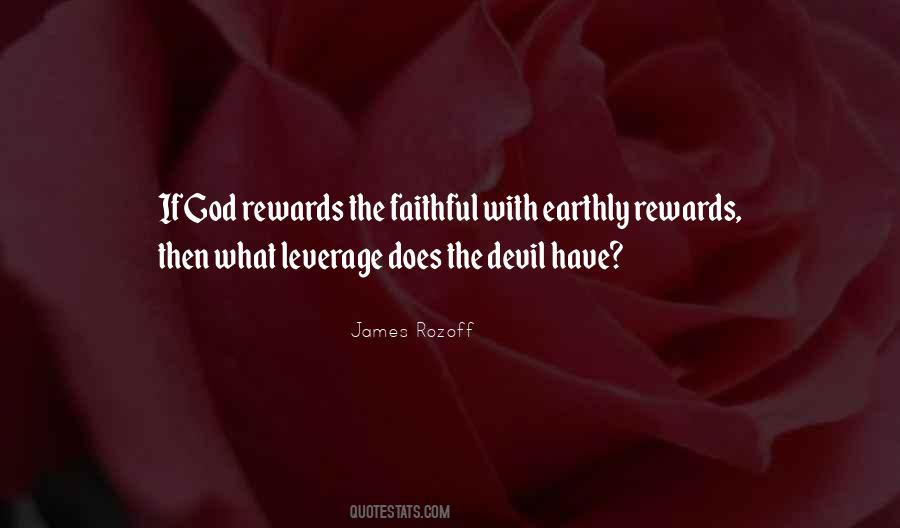 #7. When you faithfully follow the three duties of a Christian, God rewards you openly. - Author: Jentezen Franklin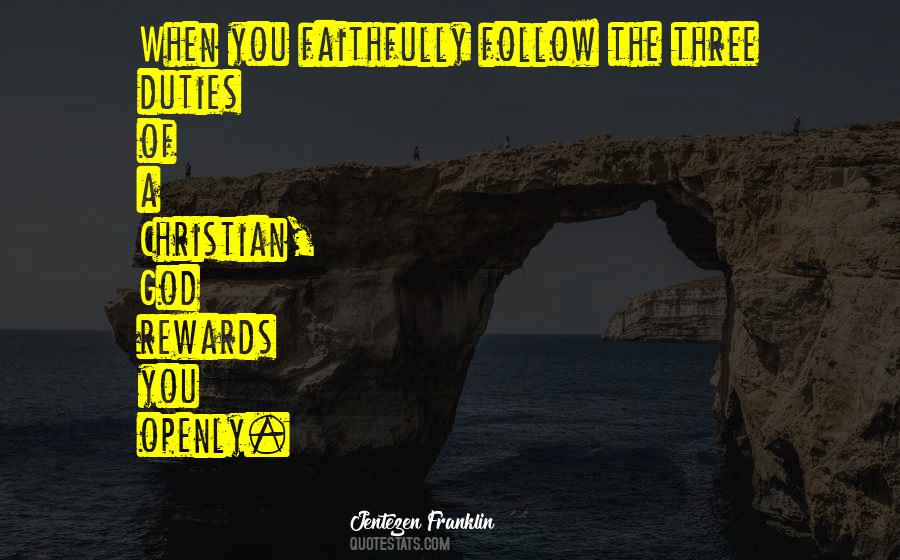 #8. To know God, you must appreciate the salvaging will of His son. Through Christ, we become true leaders worthy of rewards! - Author: Israelmore Ayivor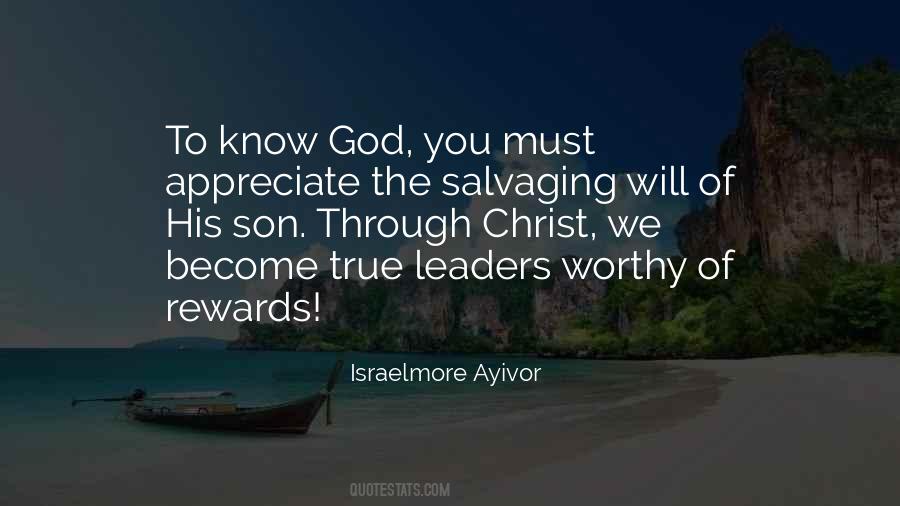 #9. Thank God I have four sons. The mother/daughter relationship is one of mankind's great mysteries, and for womankind, it can be hellaciously complicated. My mother and I are quintessential examples of the rewards and frustrations, and the joys and infuriations it can yield. - Author: Melissa Gilbert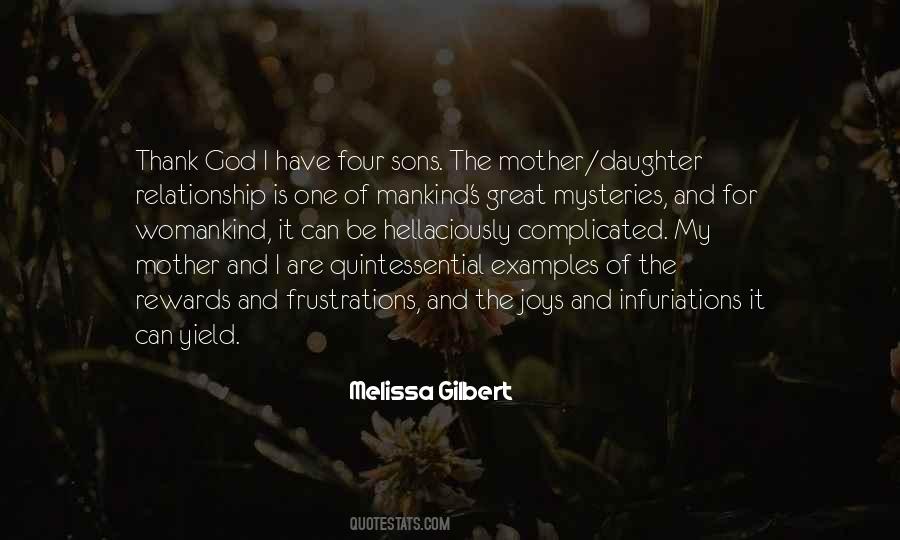 #10. We will drink what we thirst for and eat what we hunger for if we allow ourselves to be used for what we were created for! - Author: Israelmore Ayivor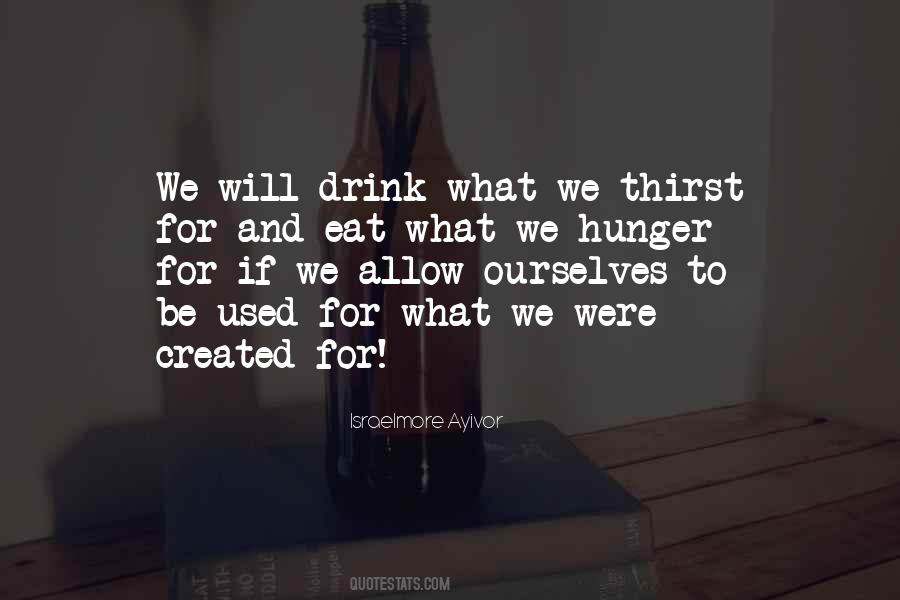 #11. God has reserved momentous victories and great rewards for us, but we'll never make it to our milestones if we can't make it through our moments. - Author: Beth Moore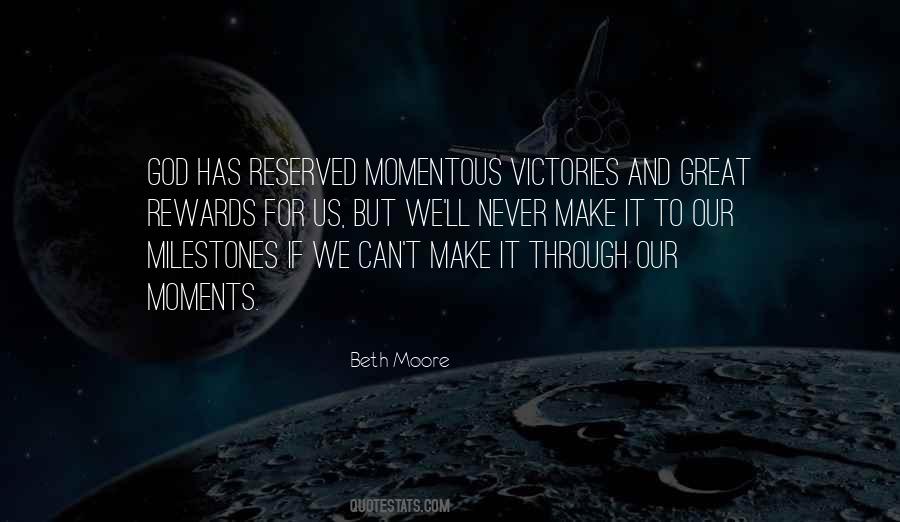 #12. There is no reward from God to those who seek it from men. - Author: Charles Spurgeon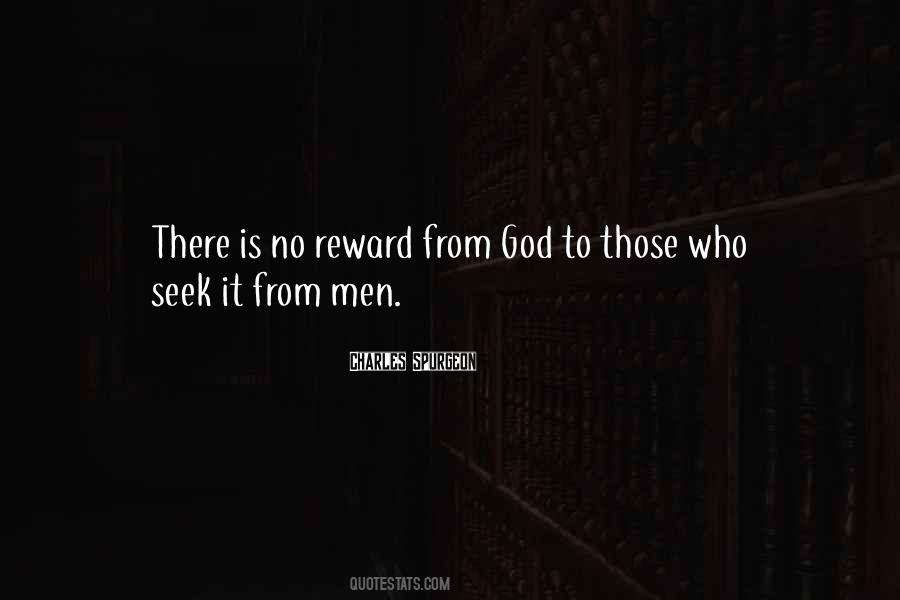 #13. When I rely on my faith, I know God wants to reward and bless me but not because of some great act that I did but because of who He is. - Author: Torii Hunter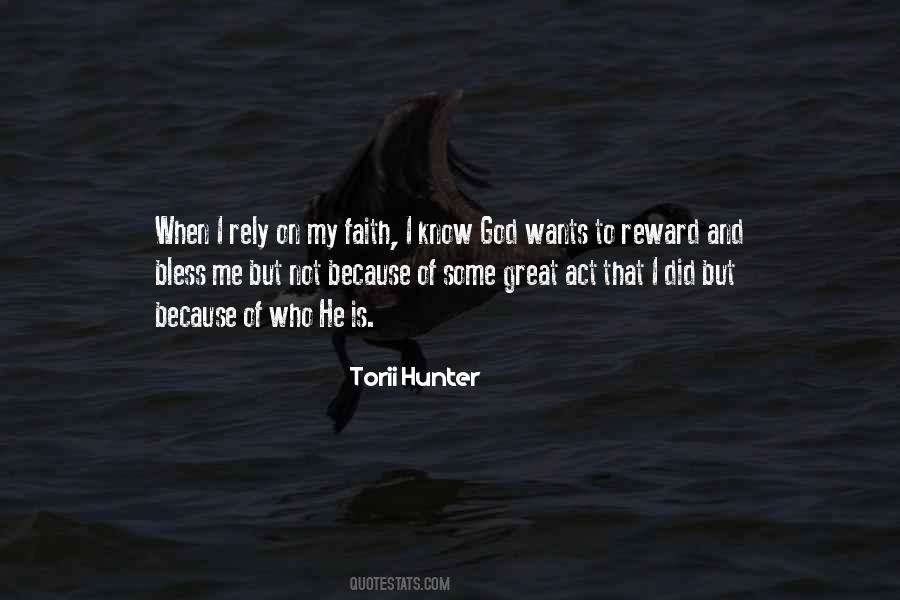 #14. God is not limited to any person, but calls freely whomsoever He pleases, and bestows on those who are called whatever rewards He thinks fit. - Author: John Calvin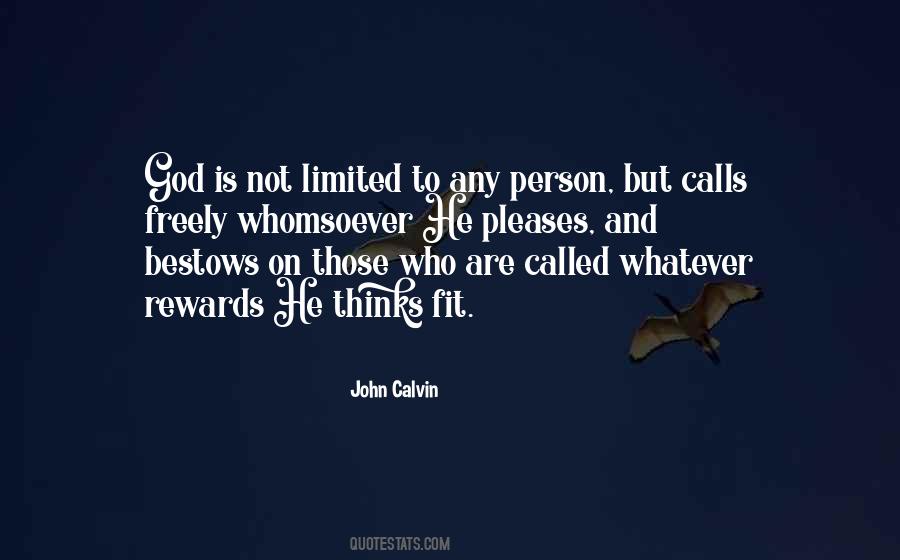 #15. Grandchildren are God's reward for not killing your kids. - Author: Tony Campolo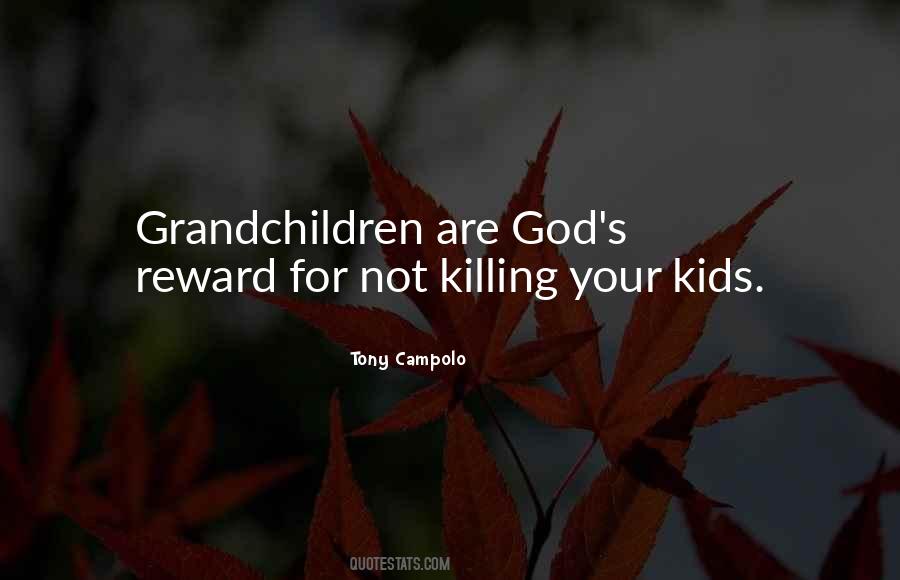 #16. One of the greatest rewards that we ever receive for serving God is the permission to do still more for Him. - Author: Charles Spurgeon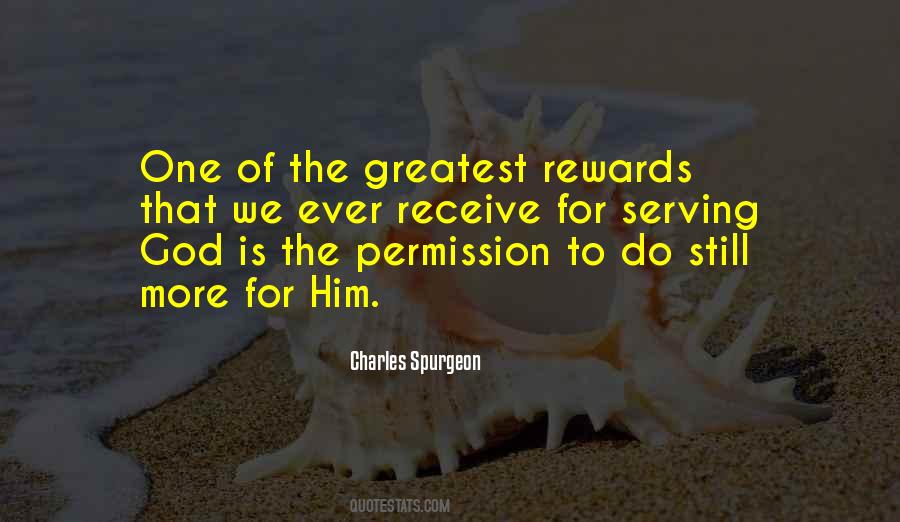 #17. If God thought it necessary to offer rewards for love, your God must be immoral. - Author: Fyodor Dostoyevsky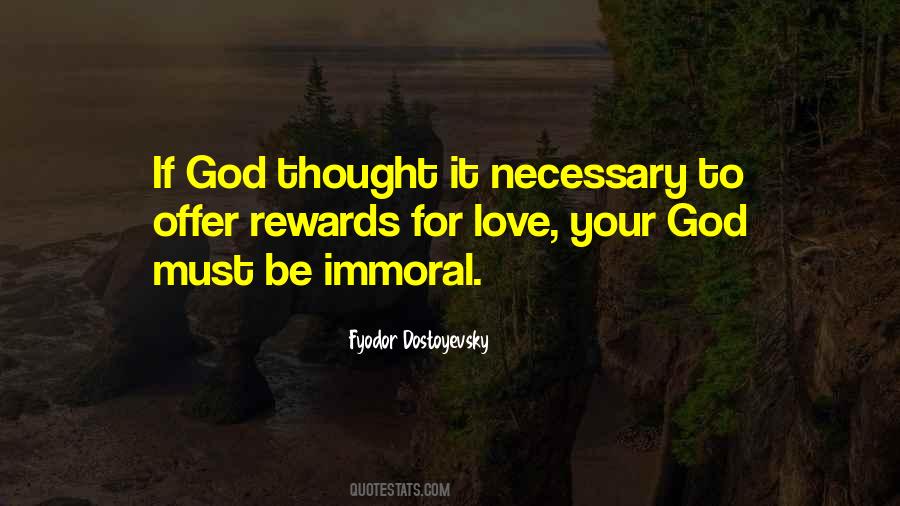 #18. 6And without faith it is impossible to please him, for whoever would draw near to God m must believe that he exists and m that he rewards those who seek him. - Author: Anonymous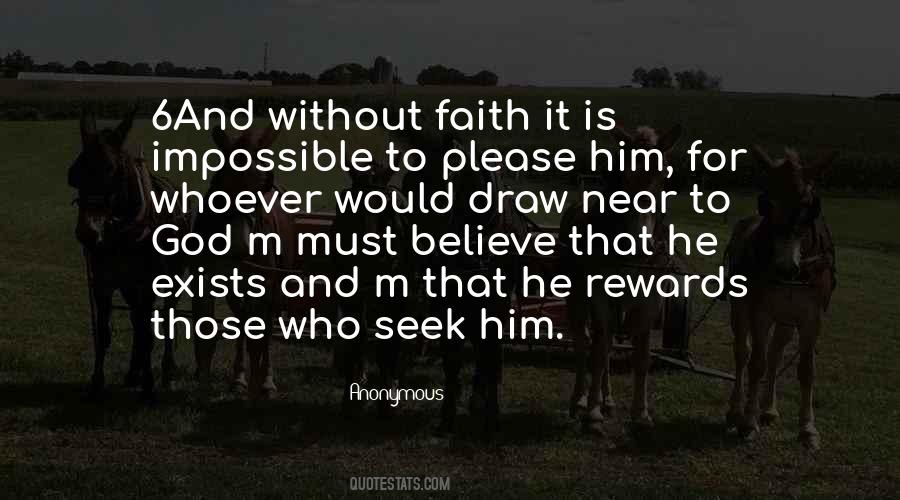 #19. He who forgiveth, and is reconciled unto his enemy,
shall receive his reward from God; for he loveth not the unjust doers. - Author: Thomas Szasz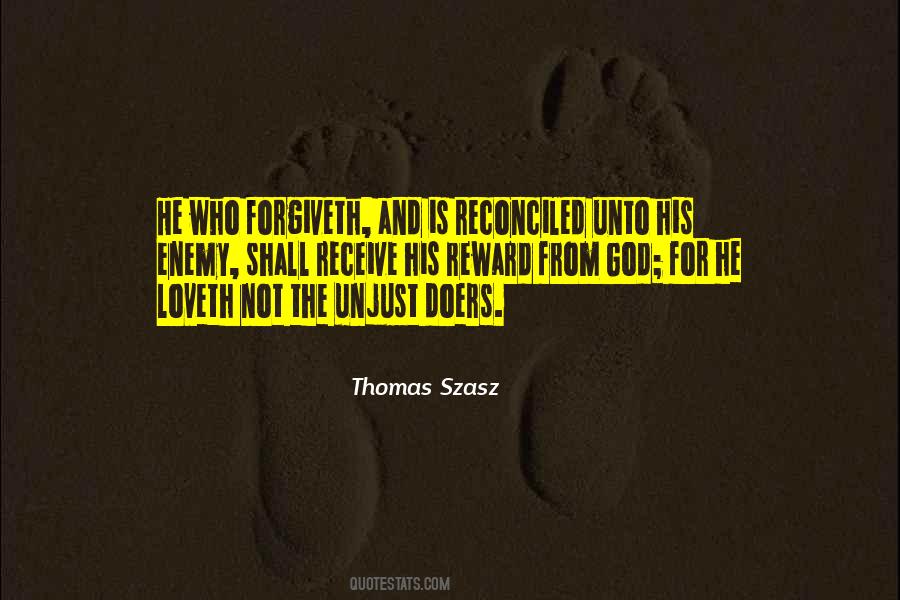 #20. I cannot believe there is a god who punishes and rewards, for I see honest folk unlucky, and rogues unlucky. - Author: Napoleon Bonaparte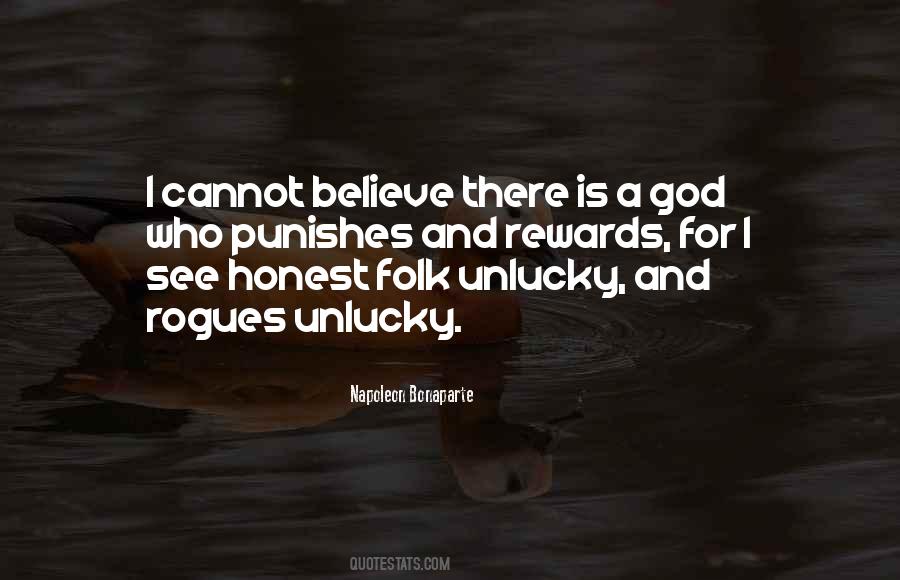 #21. Put in the work. Reap the rewards - Author: Bobby F. Kimbrough Jr.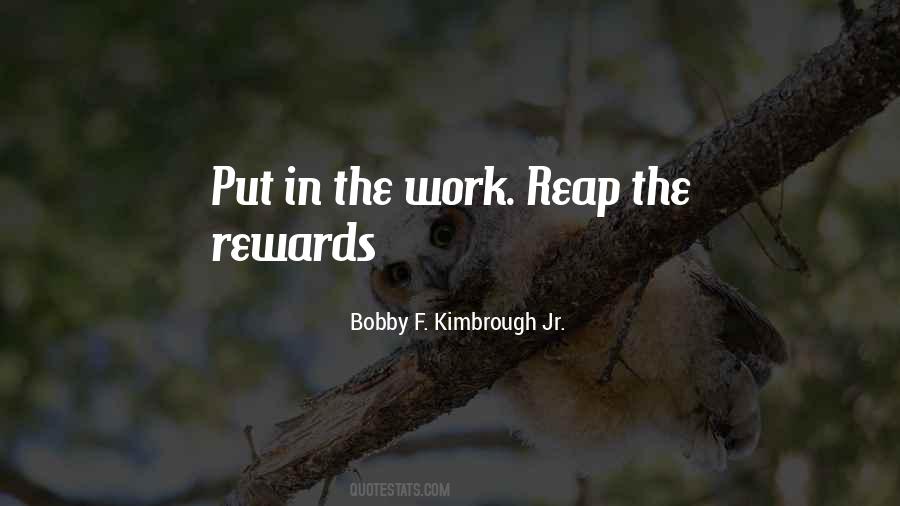 #22. Peace is worth more than all worldly possessions; in addition, God rewards it even in this life. - Author: Vincent De Paul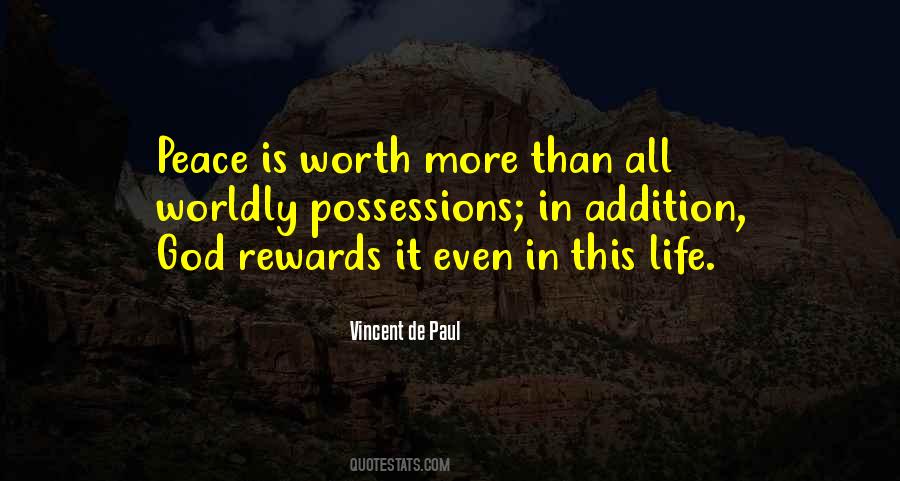 #23. The presence of God is the finest of rewards. - Author: Yann Martel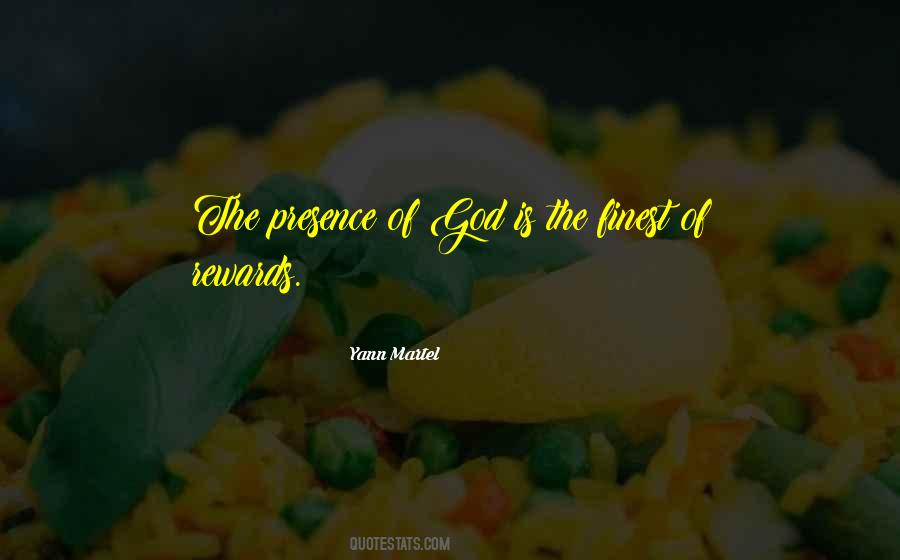 #24. Faith is a gift of God, which man can neither give nor take away by promise of rewards or menace of torture. - Author: Thomas Hobbes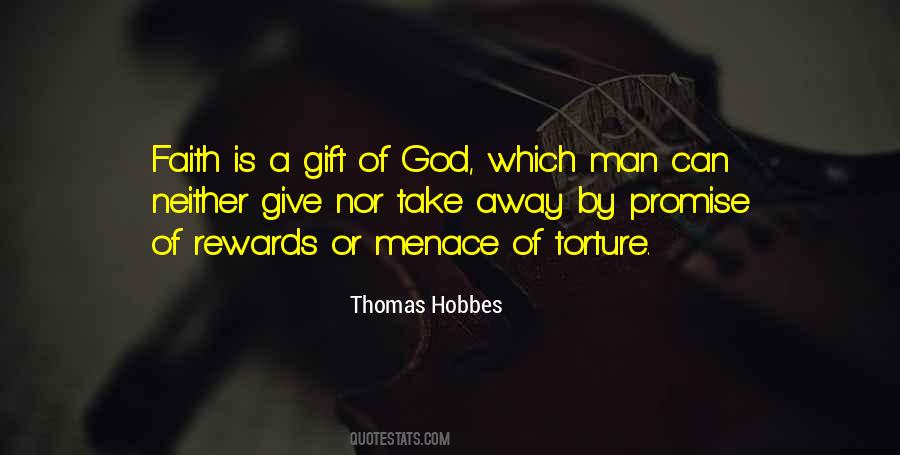 #25. 147Why should God make you suffer torment if you are thankful and believe in Him? God always rewards gratitude and He knows everything. - Author: Anonymous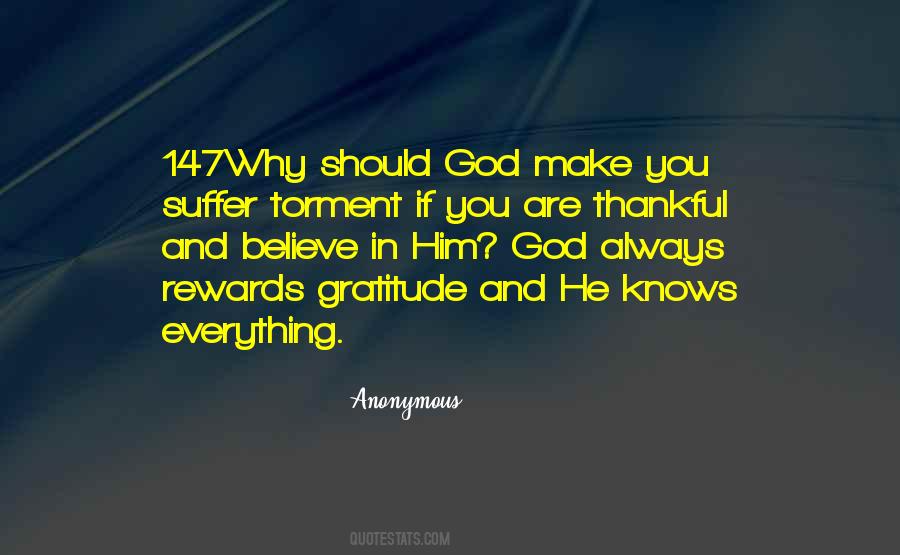 #26. Do you really mean the only reason you try to be good is to gain God's approval and reward? That's not morality, that's just sucking up. - Author: Richard Dawkins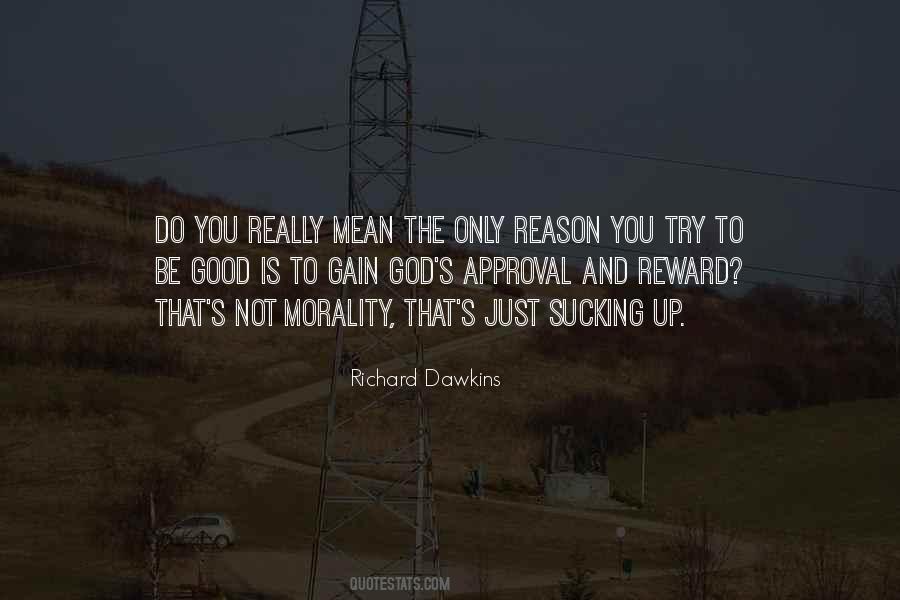 #27. Happy are they who freely mingle prayer and toil till God responds to the one and rewards the other. - Author: Samuel I. Prime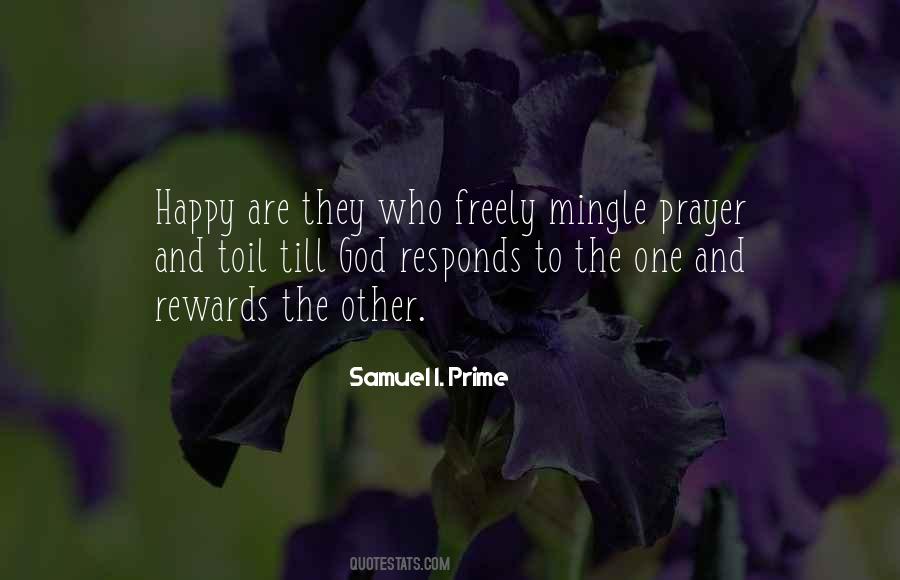 #28. I do not believe in the God of theology who rewards good and punishes evil. - Author: Albert Einstein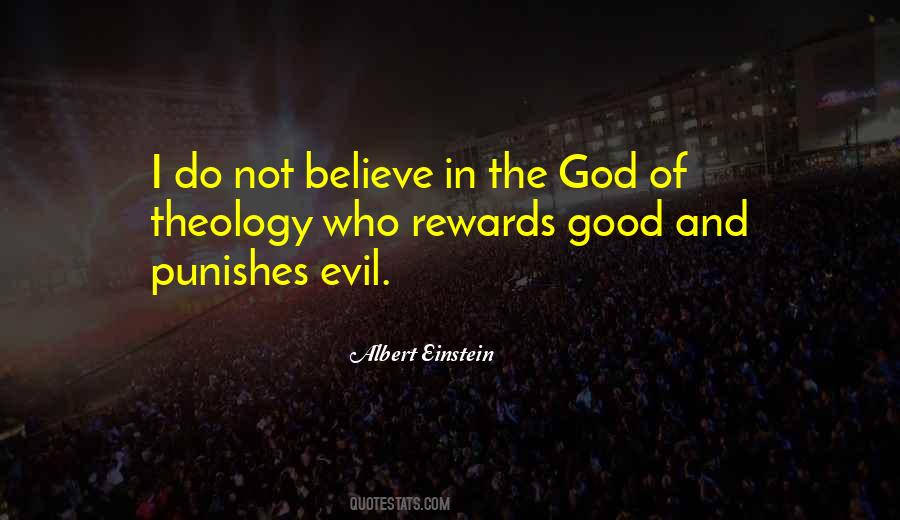 #29. God always rewards openly what was done in the secret. - Author: Sunday Adelaja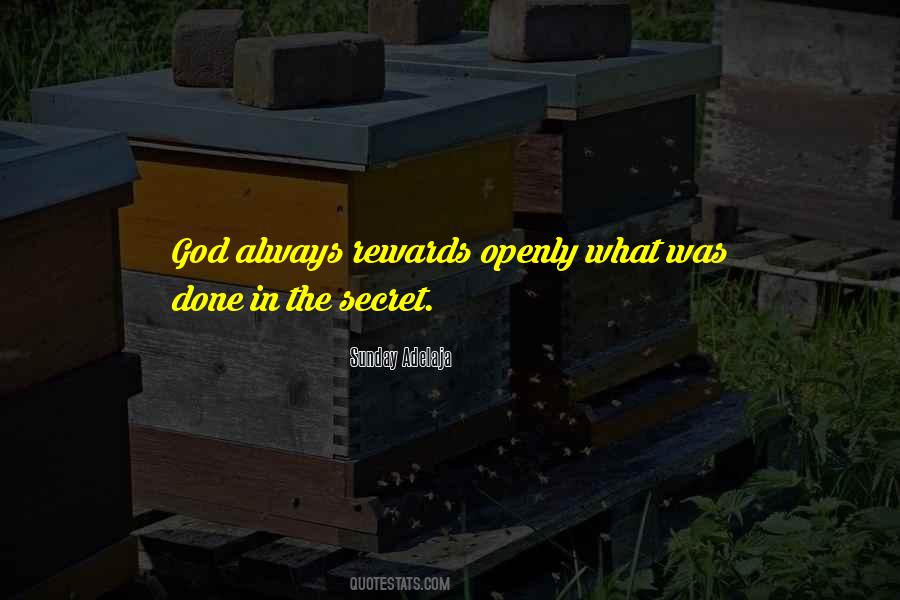 #30. You know the truth, Miriam. God rewards those who serve him and cultivate his will. If anything goes wrong, and we die, he'll reward us by making sure we're never apart again. We'd be together forever, honey, forever ... - Author: Matthew S. Williams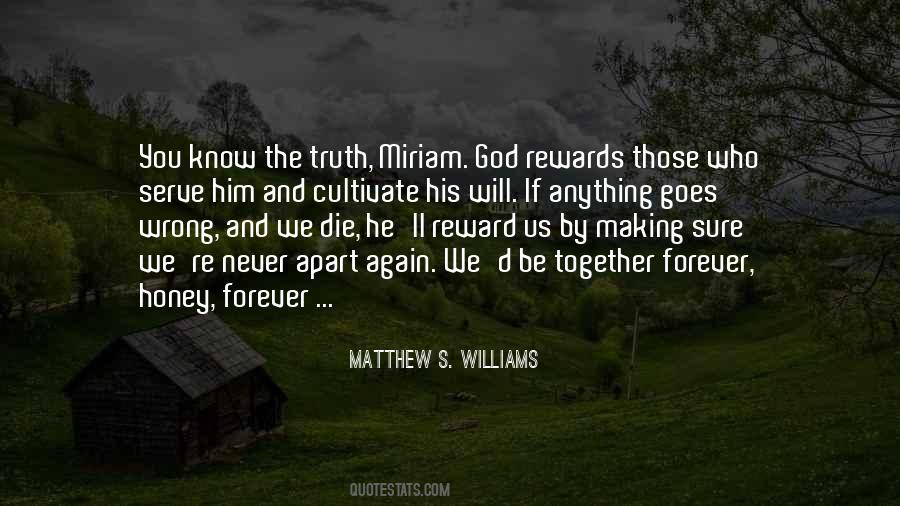 #31. God's Law of Cause and Effect: Your rewards in life will always be equal to the amount and quality of service rendered, in the long run. - Author: Denis Waitley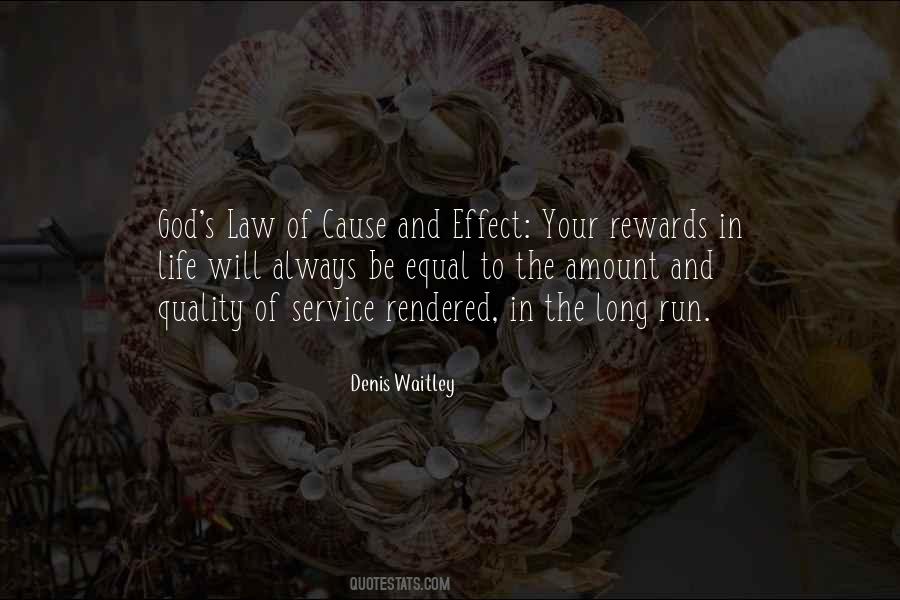 #32. TO worship God even for the sake of salvation or any other reward is equally degenerate. Love knows no reward. Give your love unto to God, but do not ask anything in return even from Him through pray. - Author: Swami Vivekananda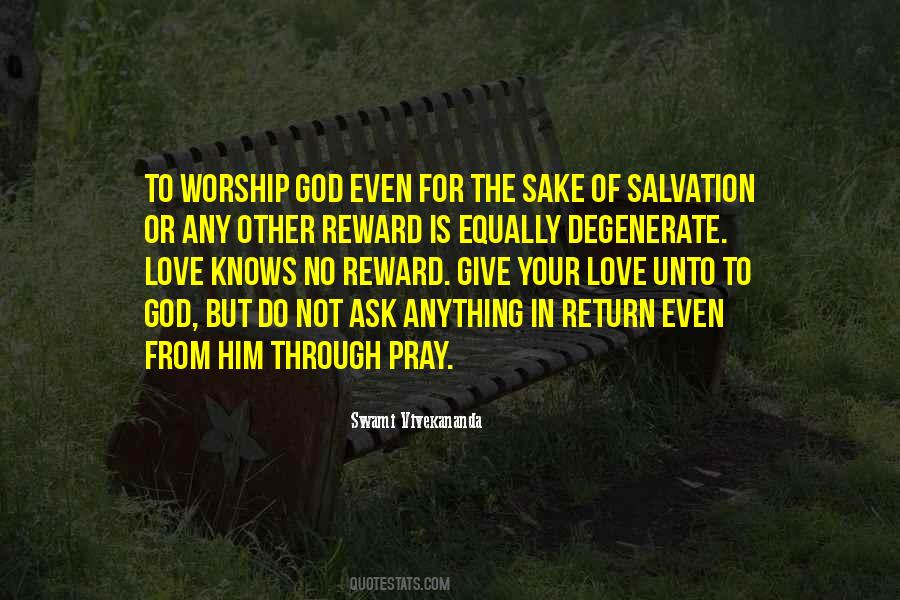 #33. The God understood as a father figure, who guided ultimate personal decisions, answered our prayers, and promised rewards and punishment based upon our behavior was not designed to call anyone into maturity. - Author: John Shelby Spong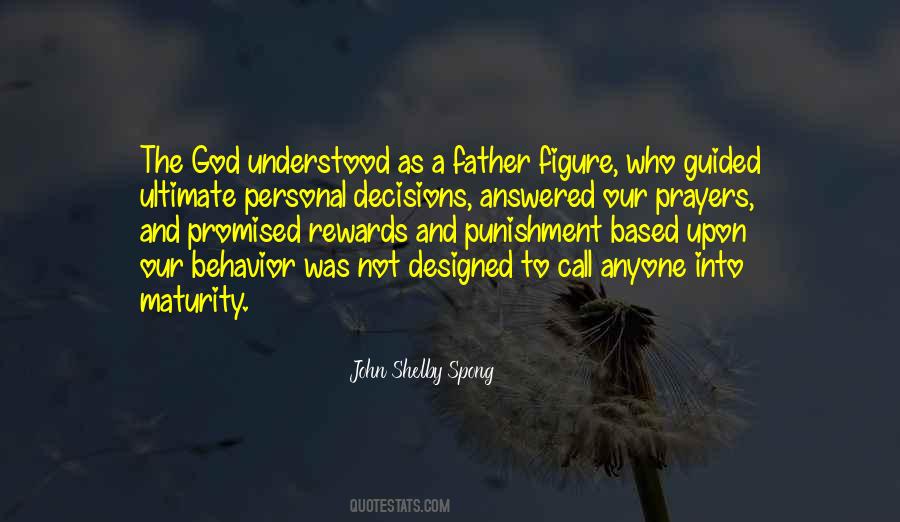 #34. If we wish to be happy, monsieur, we must never comprehend duty; for, as soon as we comprehend it, it is implacable. One would say that it punishes you for comprehending it; but no, it rewards you for it; for it puts you into a hell where you feel God at your side. - Author: Victor Hugo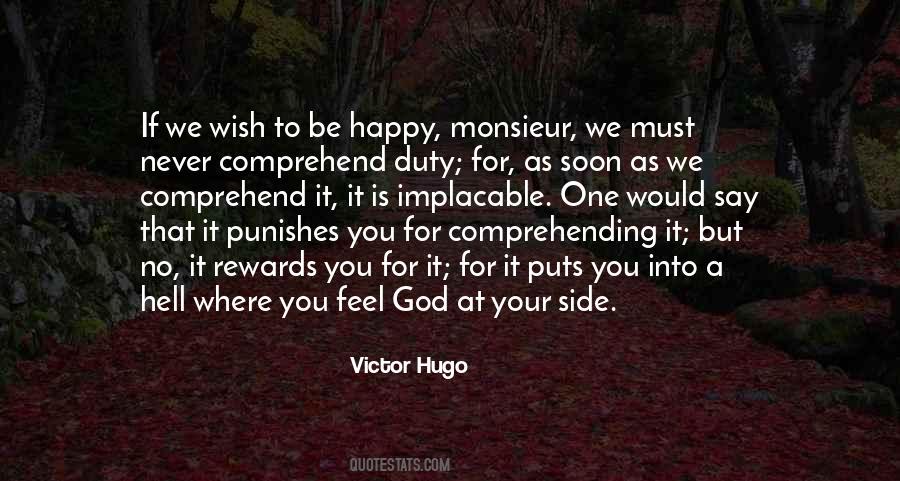 #35. God makes it easy to begin: just do it! God also makes it easy to progress in prayer, for he rewards our efforts with peace and joy. And he makes it easiest of all at the end, for it gradually becomes more natural and delightful. - Author: Peter Kreeft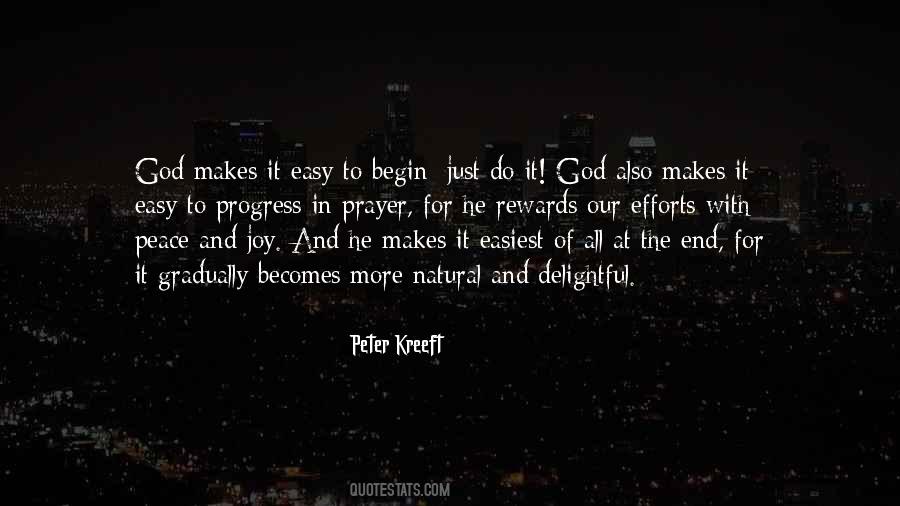 #36. I don't like to lose-at anything ... Yet I've grown most not from victories, but setbacks. If winning is God's reward, then losing is how he teaches us. - Author: Serena Williams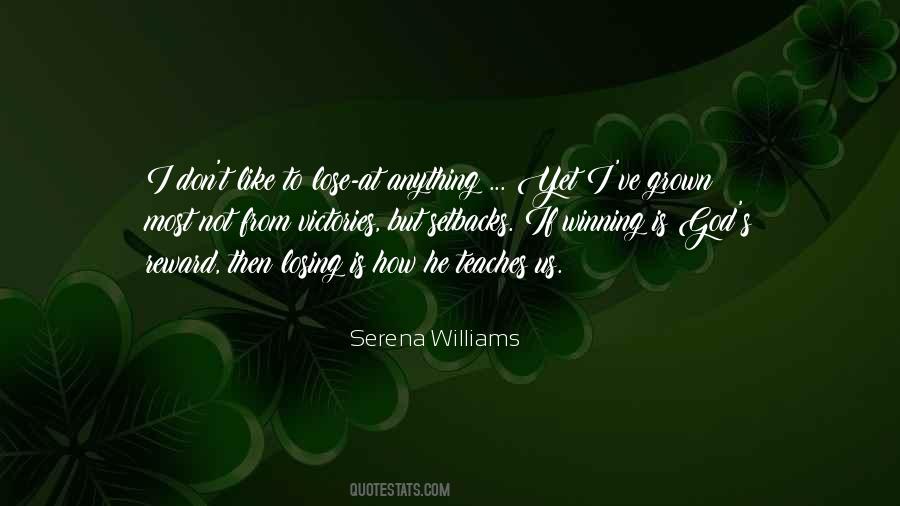 #37. One reason there are so many unhappy Christians is they feel God should be doing them favors and heaping upon them material rewards and benefits, rather than working as a Carpenter to shape their lives back into His own image. - Author: Jamie Buckingham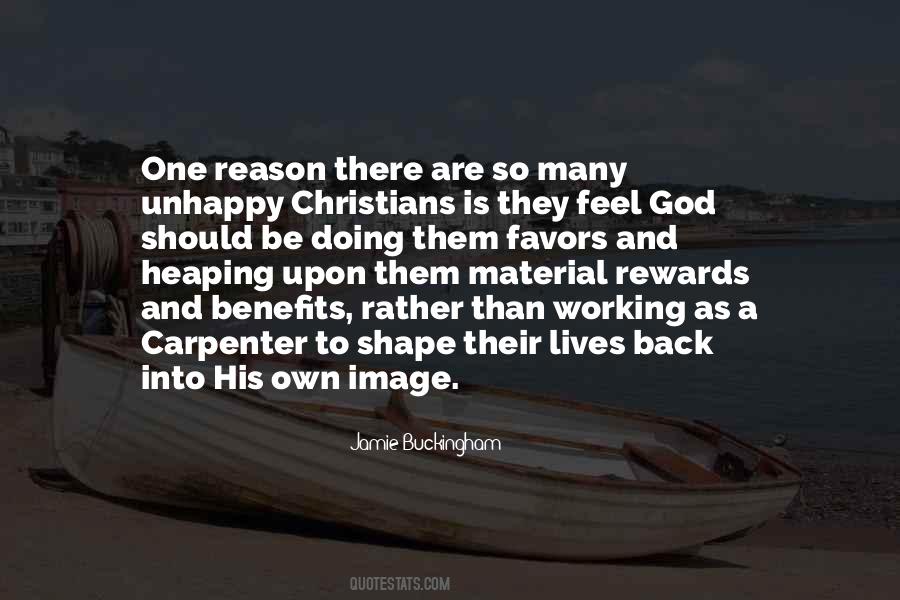 #38. God rewards according to the mannerin which He is conceived or approached. - Author: Sathya Sai Baba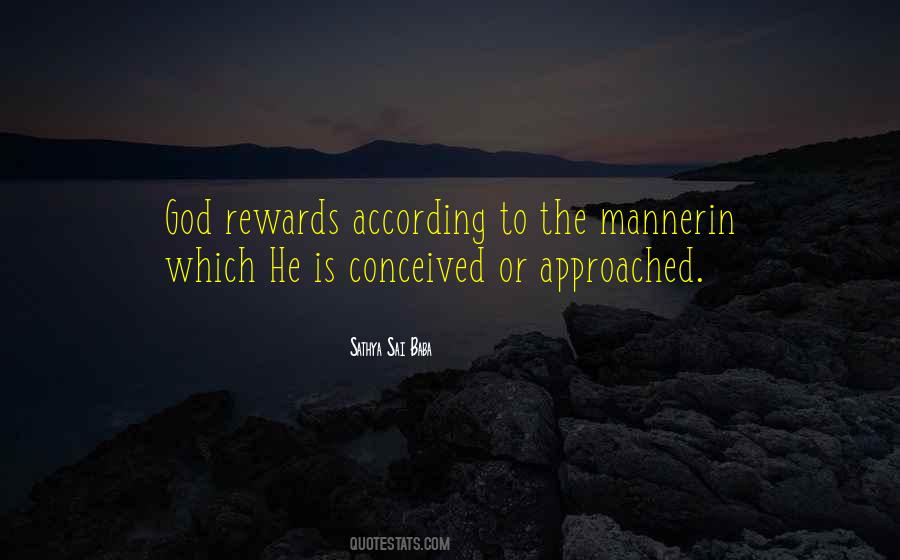 #39. I am constantly surprised at how I keep taking the gifts God has given me - my health, my intellectual and emotional gifts - and keep using them to impress people, receive affirmation and praise, and compete for rewards, instead of developing them for the glory of God. - Author: Henri J.M. Nouwen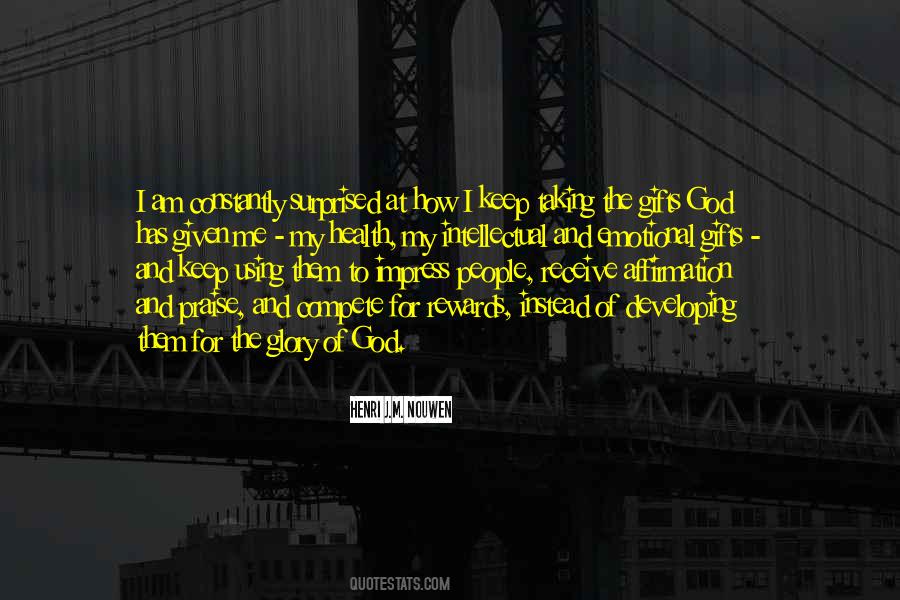 #40. Whoever would draw near to God must believe that he exists and that he rewards those who seek him (Hebrews 11:6, emphasis added). Call that payoff contentment, satisfaction, peace, or excitement - it all adds up to one word: happiness - Author: Randy Alcorn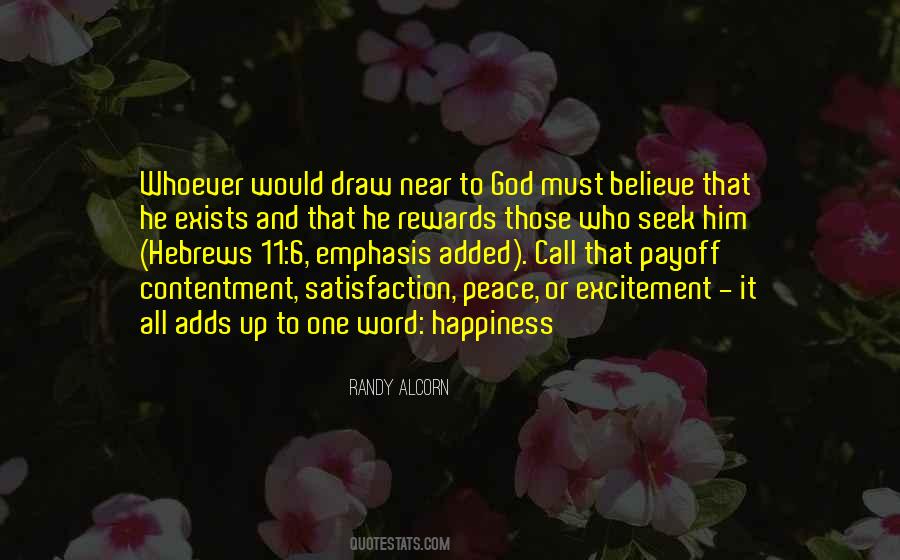 #41. The idea that there is a God who rewards and punishes, and who can reward, if he so wishes, the meanest and vilest of the human race, so that he will be eternally happy, and can punish the best of the human race, so that he will be eternally miserable, is subversive of all morality. - Author: Robert Green Ingersoll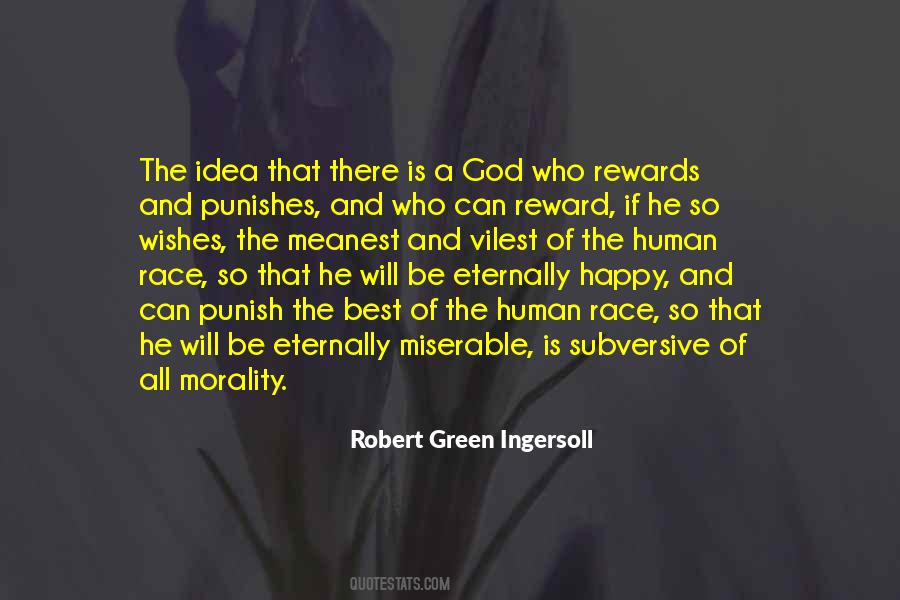 #42. God is love, and when we pray we are drawing near to love, and all our hatred must melt away like the snow melts when the sun shines on it in spring. Leave Lucien to God, Annette. He rewards both good and evil, but remember, He loves Lucien just the same as He loves Dani. - Author: Patricia St. John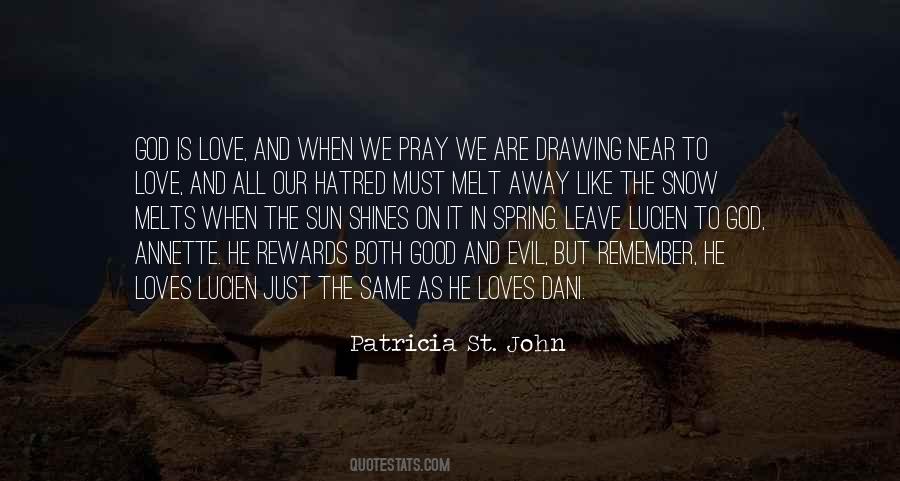 #43. If you ever have to sacrifice something good, have faith that God will reward you with something GREAT - Author: Rita Zahara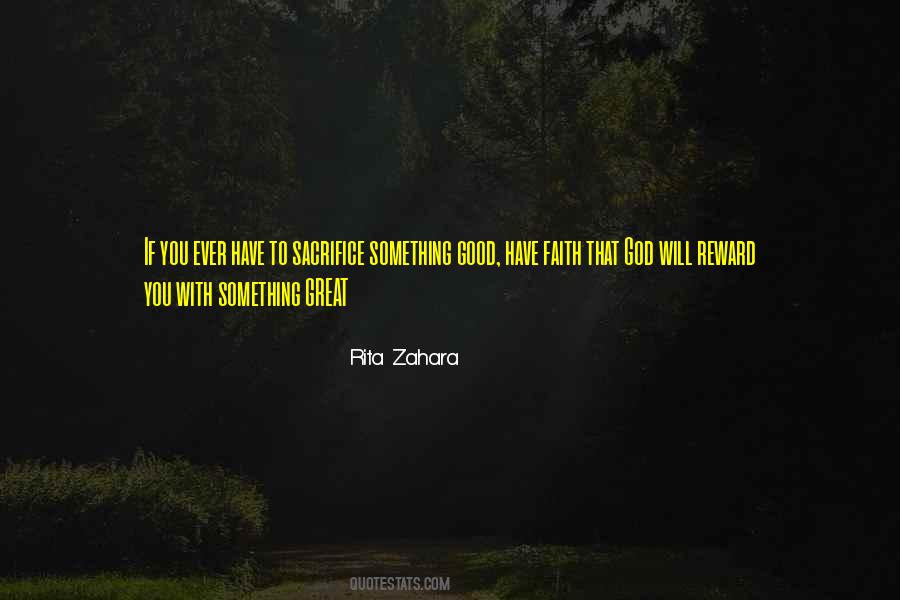 #44. The primary reward of the gospel - God himself - Author: David Platt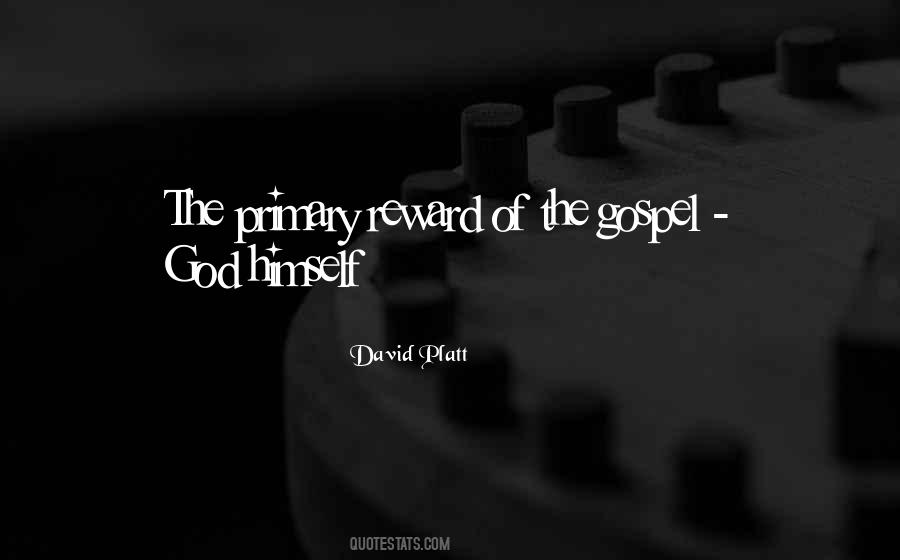 #45. If you suffer [death] in the way of God, it will be your profit in this world, and your reward in the next. - Author: Hassan Al-Banna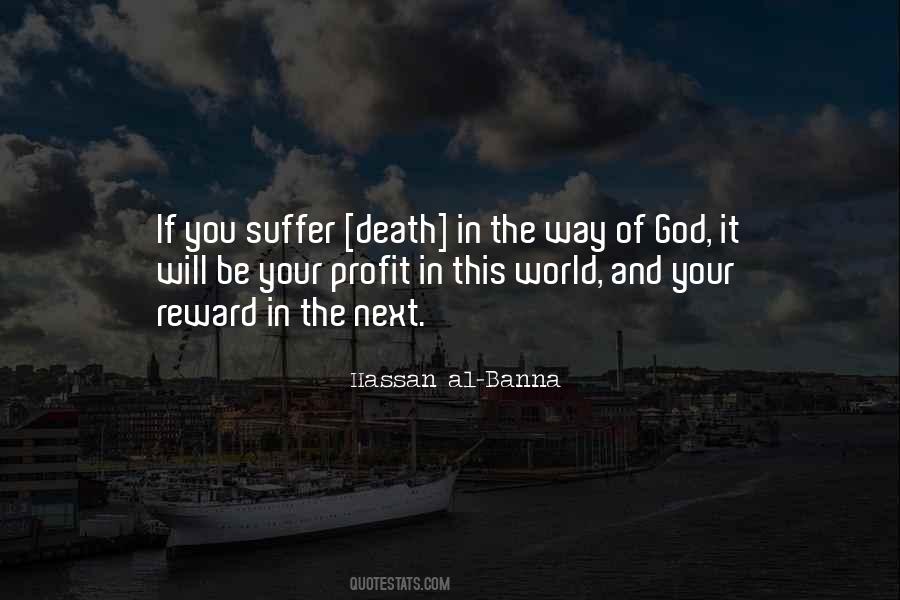 #46. Liberty must be a mighty thing; for by it God punishes and rewards nations. - Author: Sophie Swetchine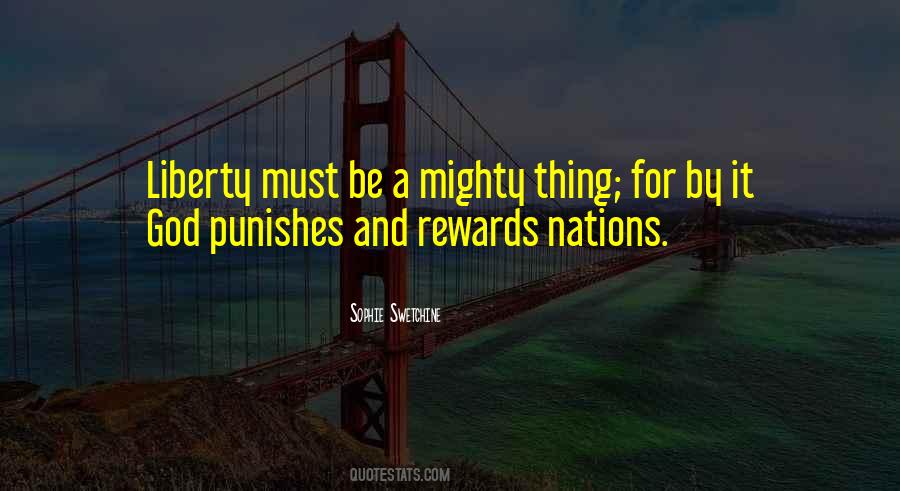 #47. Comfortless was my religion, anxiety of the anxieties, for I believed God was not love, but courage. Love came only as a reward. - Author: Norman Mailer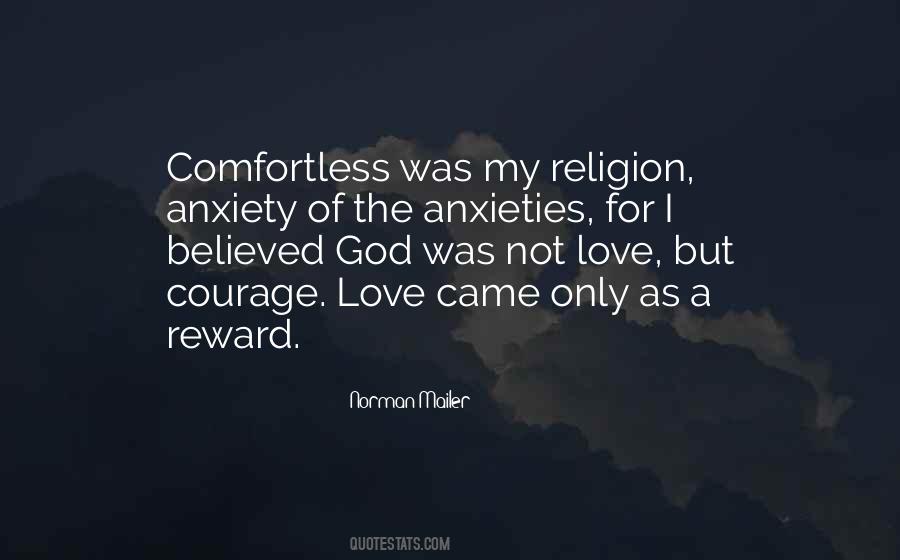 #48. I know a lot of people who are struggling musicians; it's a hard life, and I've risked being that. The rewards are tremendous now that I've made it, I thank God every day. But I put it all on the line for it. - Author: Kid Rock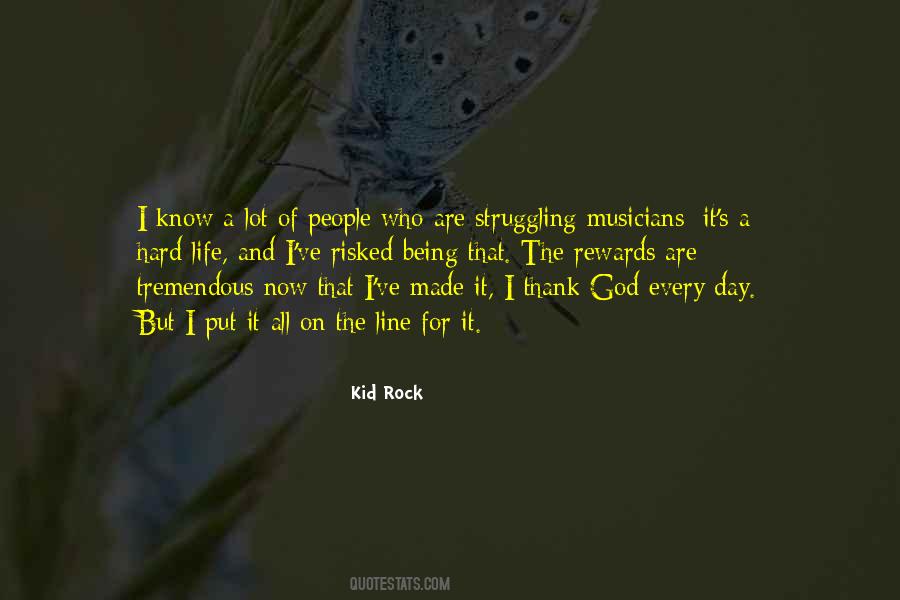 #49. It is impossible to please God without faith. Anyone who wants to come to him must believe that God exists and that he rewards those who sincerely seek him. Hebrews 11:6 - Author: Tony Dungy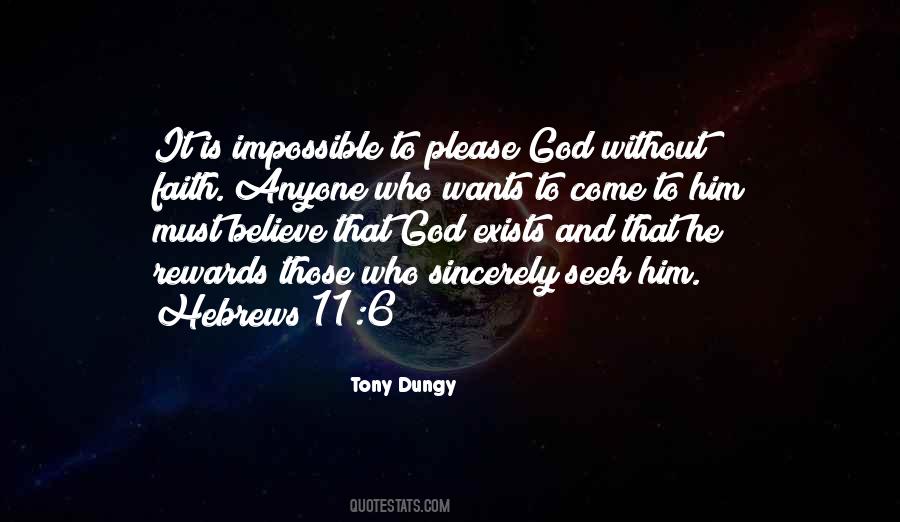 #50. Verily God does not reward man for what he does, but for what he is. - Author: Zhuangzi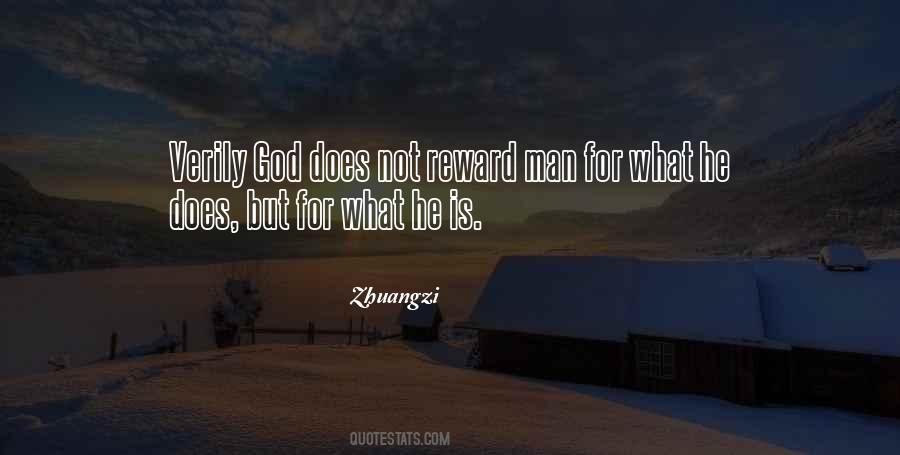 #51. If you have been healed or saved or blessed through TBN and have not contributed to (the) station, you are robbing God and will lose your reward in heaven. - Author: Paul Crouch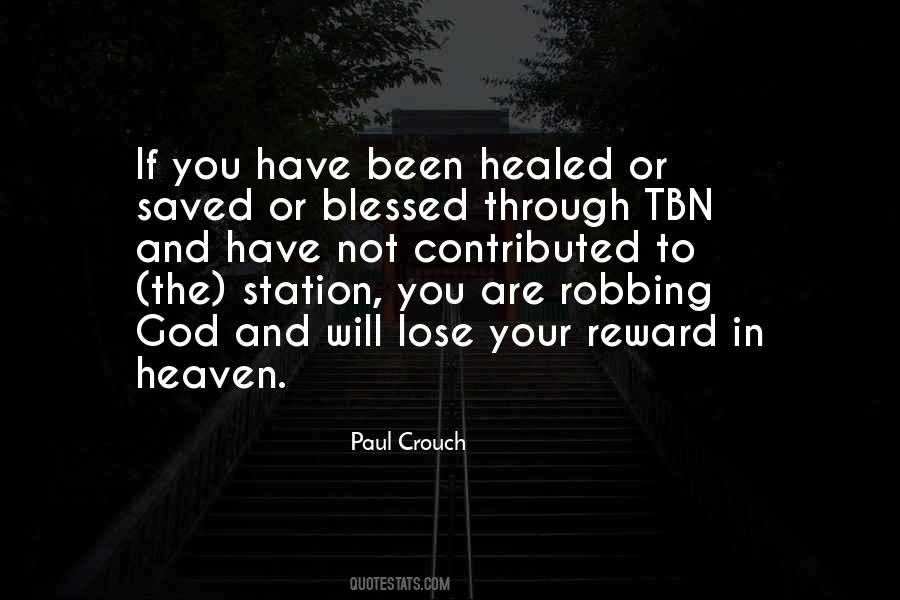 #52. There is no inconsistency in saying that God rewards good works, provided we understand that nevertheless men obtain eternal life gratuitously. - Author: John Calvin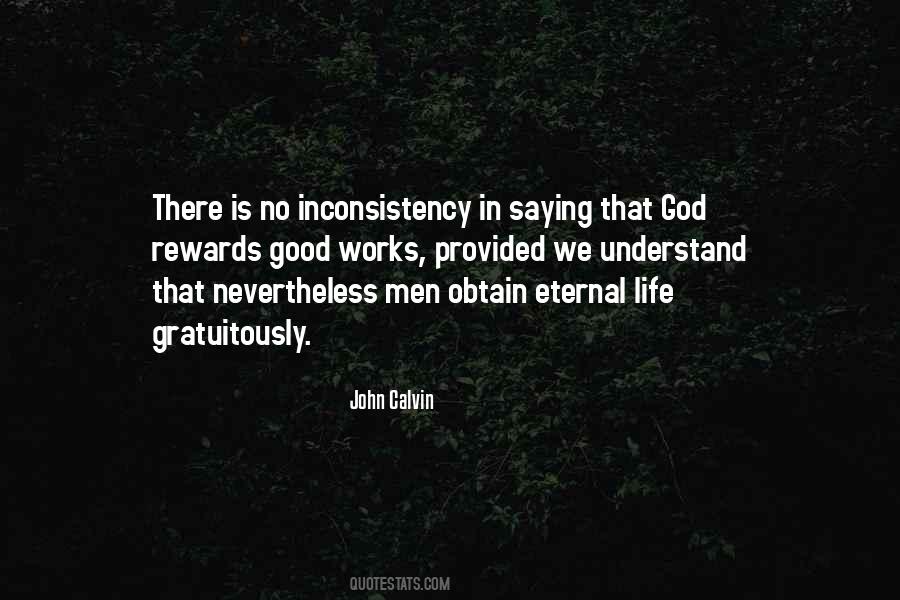 #53. 6 And it is impossible to please God without faith. Anyone who wants to come to him must believe that God exists and that he rewards those who sincerely seek him. - Author: Anonymous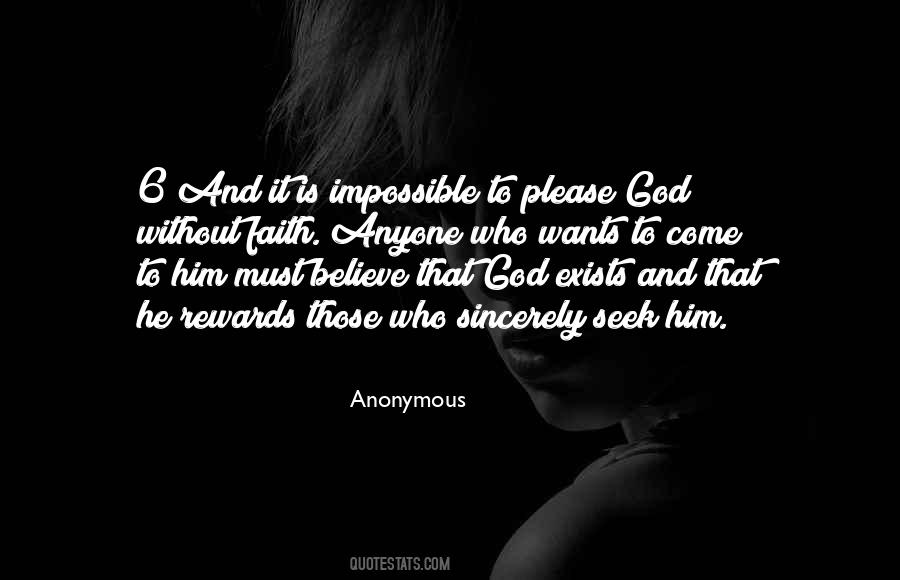 #54. It is a basic tenet throughout the Scriptures that God rewards diligence, faithfulness, endurance, and steadfastness. - Author: Rick Joyner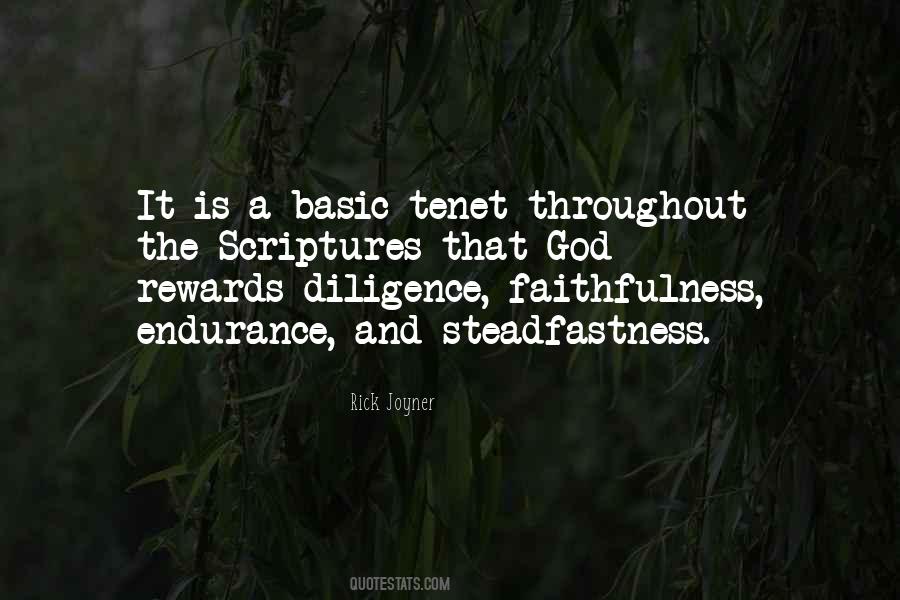 #55. His Majesty [the Lord] ... rewards great services with trials, and there can be no better reward, for out of trials springs love for God. - Author: Teresa Of Avila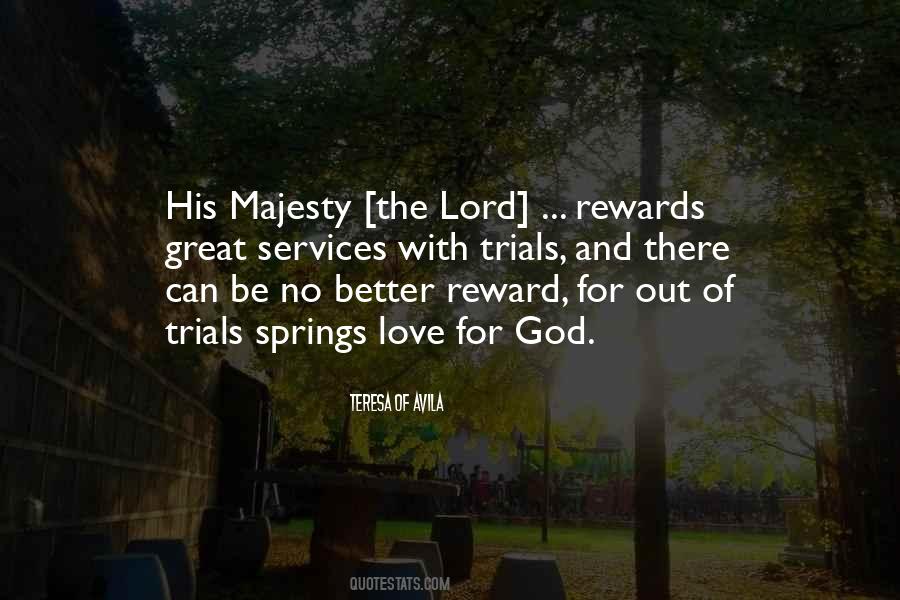 #56. If we knew that god exists, such knowledge would make morality impossible. For, if we acted morally from fear or fright, or confident of a reward, then this would not be moral. It would be enlightened selfishness. - Author: Immanuel Kant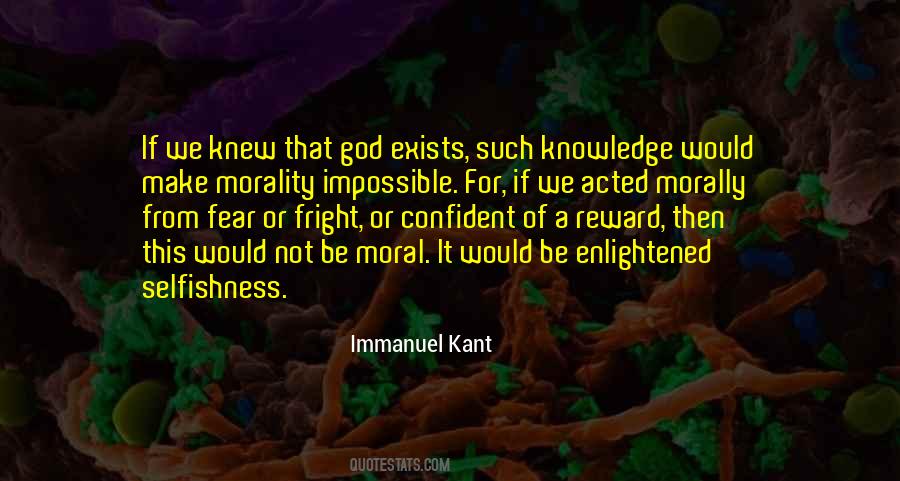 #57. Love hunger and thirst for the sake of Christ. Insofar as you pacify your body, so much much will you do make your soul virtuous. God, who rewards thoughts, words, and deeds, will give good in return for even a small thing which you gladly suffer for His sake. - Author: Gennadius Of Constantinople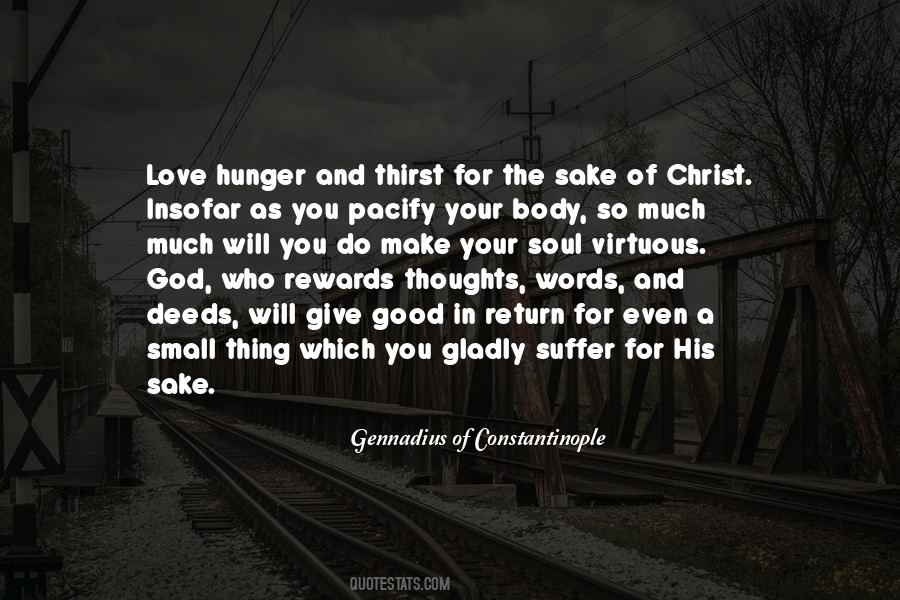 #58. If there is a god maybe it rewards those who don't believe on the basis of insufficient evidence
and punishes those who do. - Author: Peter Boghossian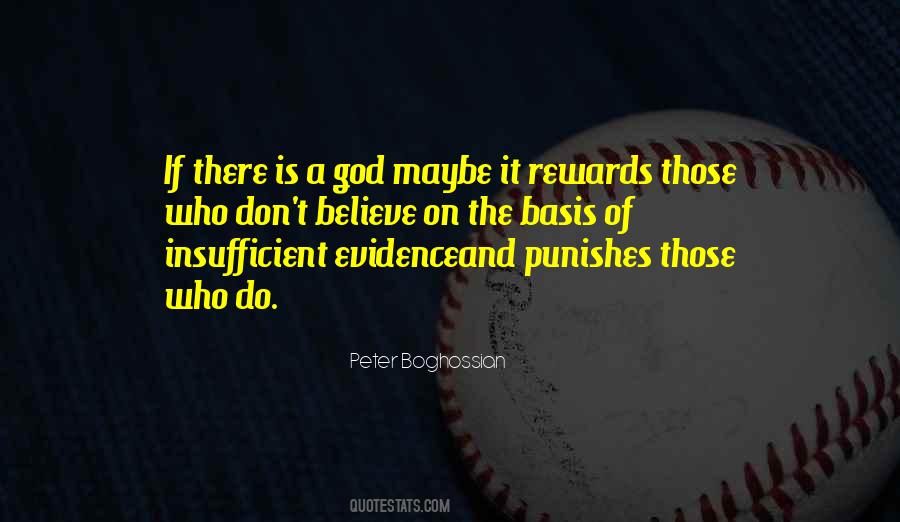 #59. If God rewards us on earth for good deeds - the Old Testament suggests it's so, and the Puritans certainly believed it - then maybe Satan rewards us for evil ones. - Author: Stephen King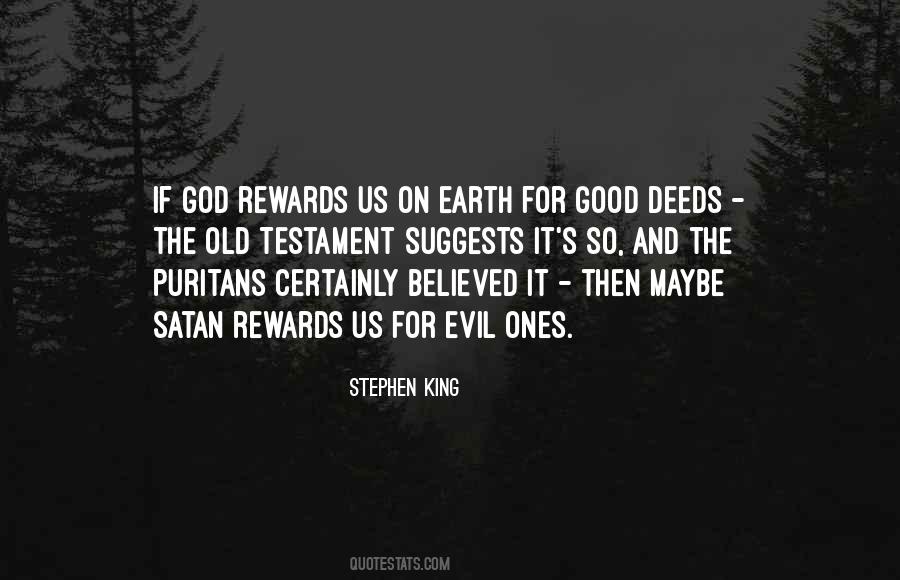 #60. God's purpose for man is to acquire a seeing eye and an understanding heart." "God gave you life and bestowed upon you his attributes; eventually you will return to him." "The rewards of life and devotion to God are love and inner rapture, and the capacity to receive the light of God. - Author: Rumi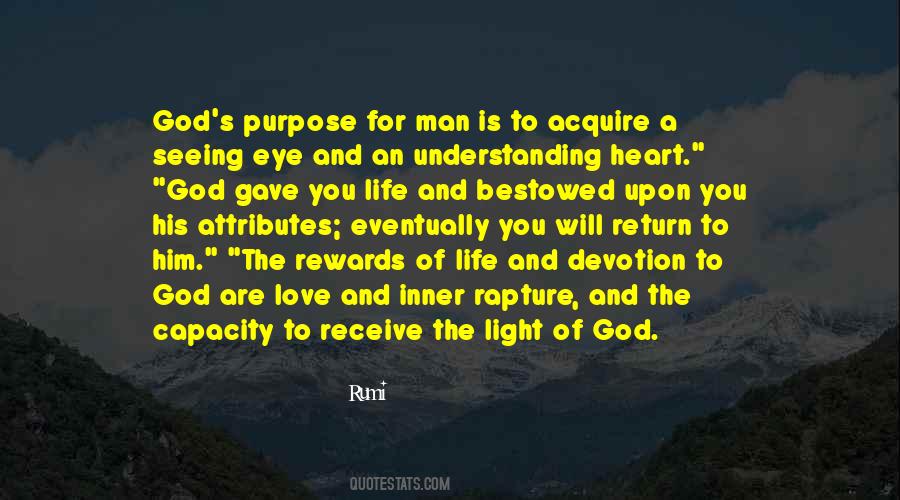 #61. Our rewards in heaven are a result of God's crowning His own gifts. - Author: Saint Augustine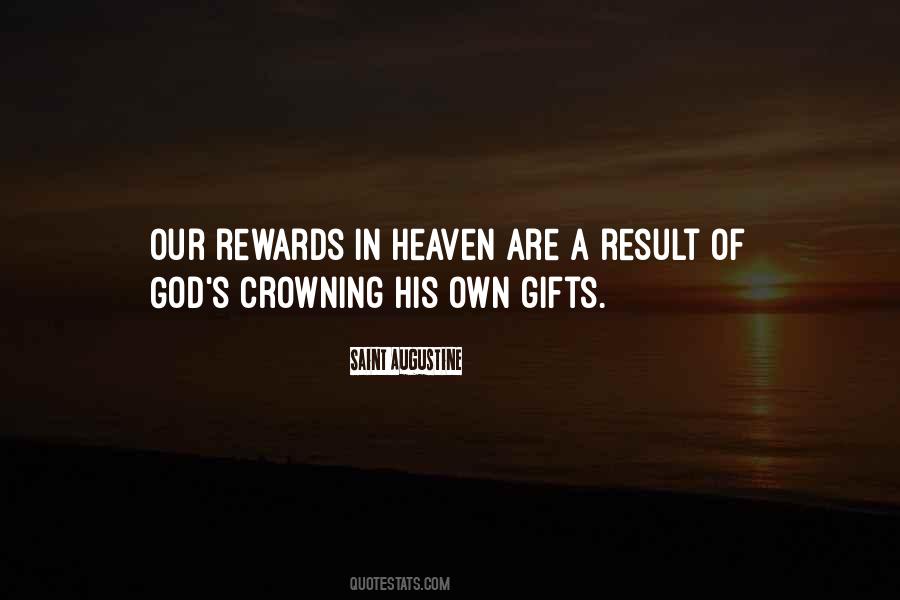 #62. The most wonderful pleasure on earth is in saving treasures in heaven ... The most wonderful treasure lies in the pleasure of doing so ... Live life so well! - Author: Israelmore Ayivor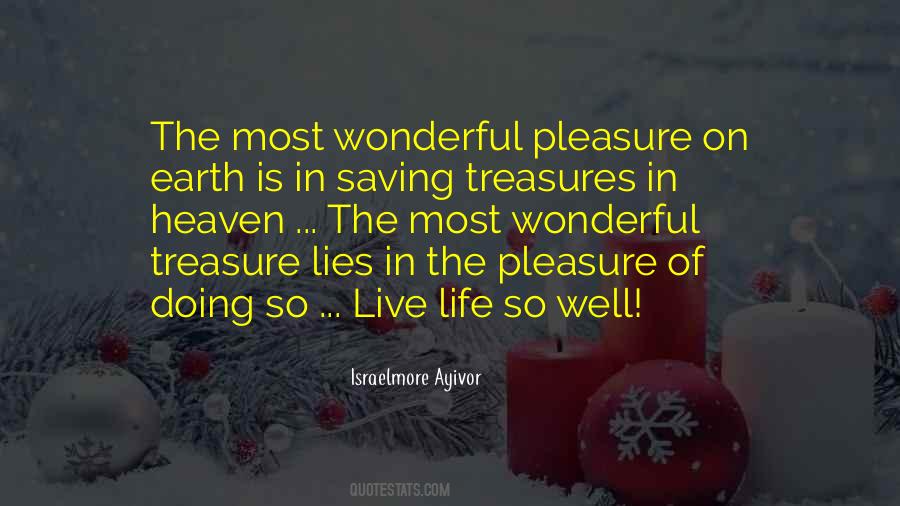 #63. God rewards those who put Him first and seek to do His will. - Author: Jim George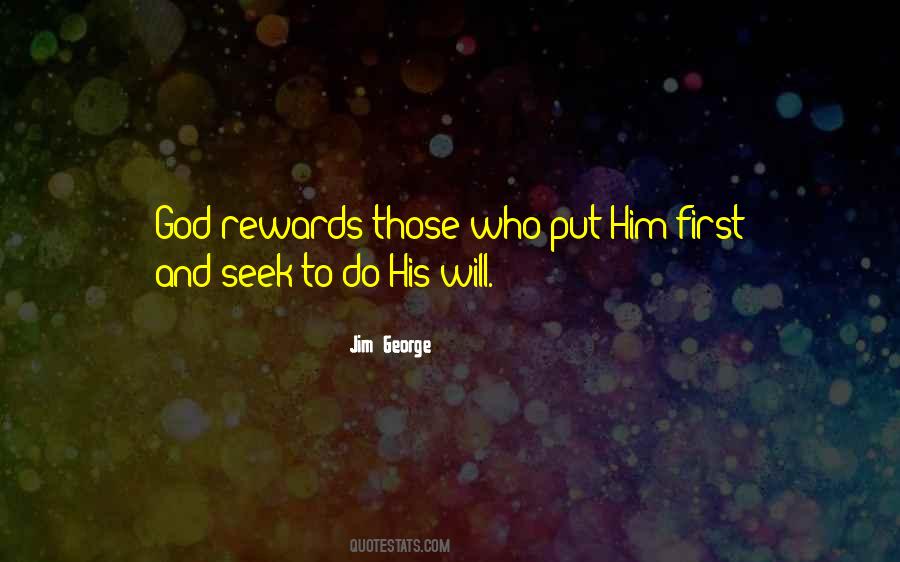 #64. For the worthy there are many rewards on God's earth, but God has specially reserved love for the unworthy. - Author: Rabindranath Tagore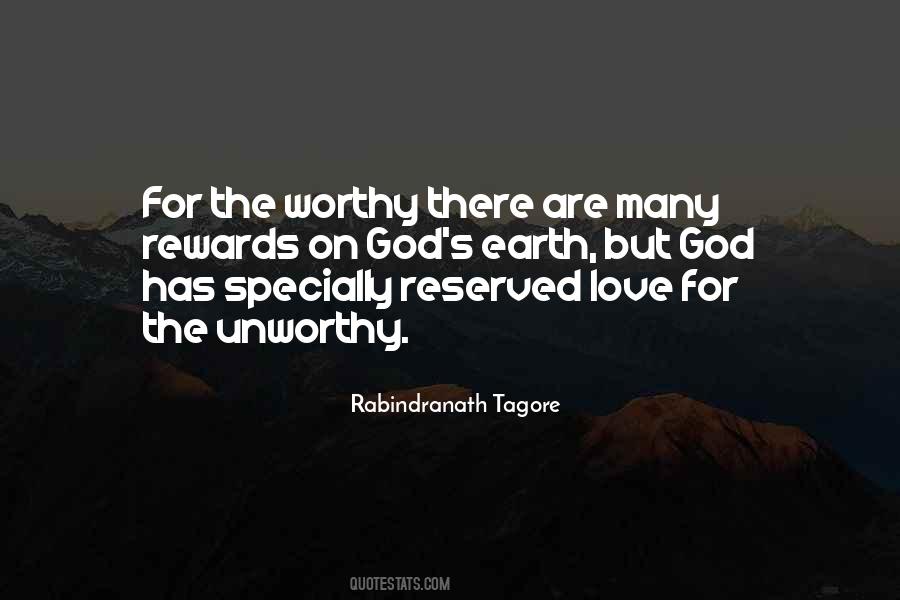 #65. It is man's duty to love and to fear God, even without hope of reward or fear of punishment. - Author: Maimonides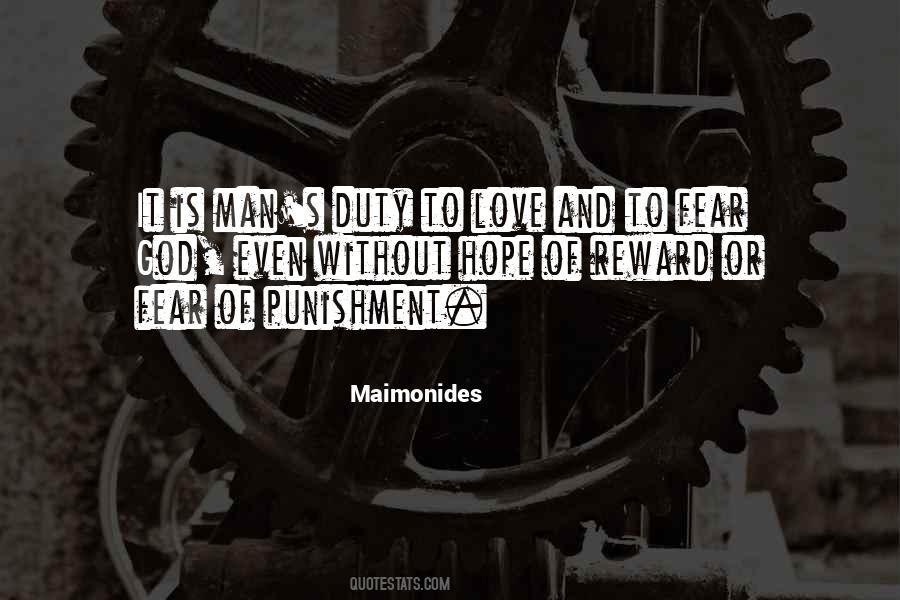 #66. If God permits virtue to be persecuted on earth, it is not for us to question his intentions. It may be that his rewards are held over for another life, for is it not true as written in Holy Scripture that the Lord chastenenth only the righteous! And after all, is not virtue it's own reward? - Author: Marquis De Sade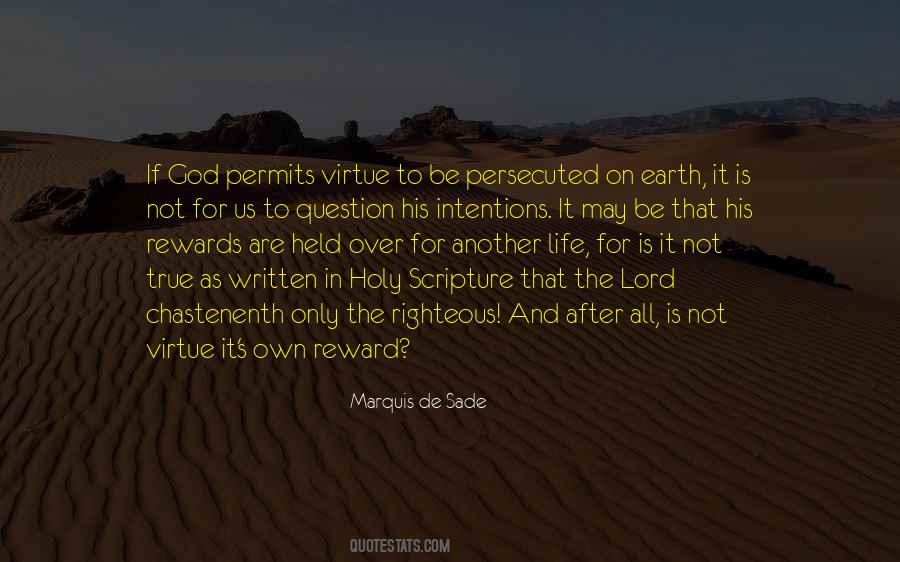 #67. I'll follow, as they say, for reward. He that rewards me, God reward him. If I do grow great, I'll grow less; for I'll purge, and leave sack, and live cleanly, as a nobleman should do. - Author: Francis Bacon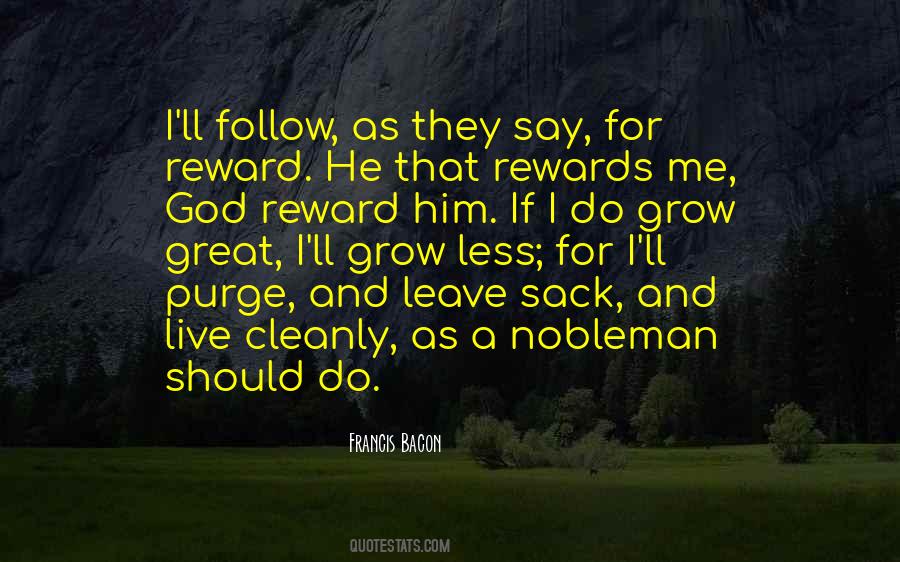 #68. The errors of God, like those of great artists, or of true lovers, bring forth so many joyful rewards, that at times it is worth wishing for them. - Author: Paulo Coelho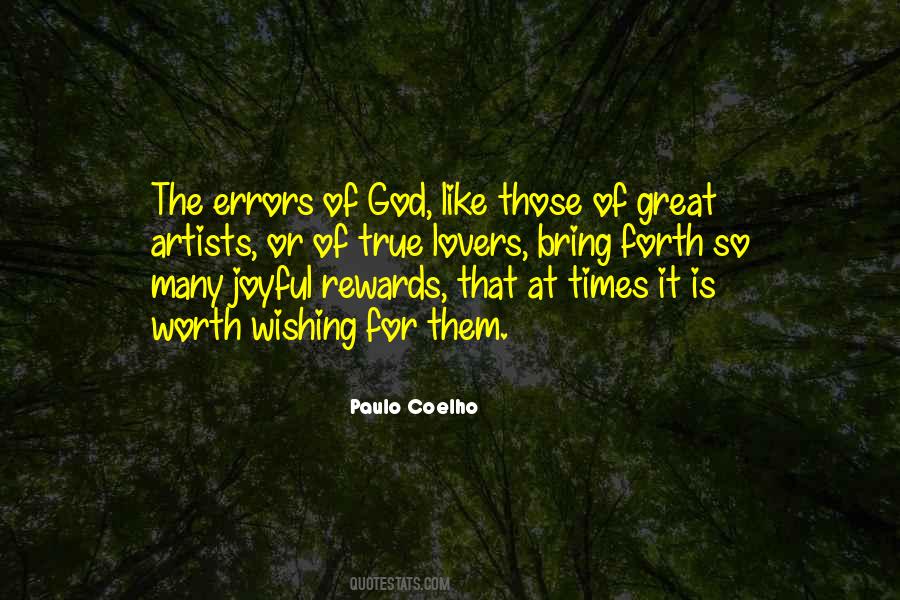 #69. God rewards a person not for the deeds he does openly, but according to the thoughts and actions he has in secret. - Author: Sunday Adelaja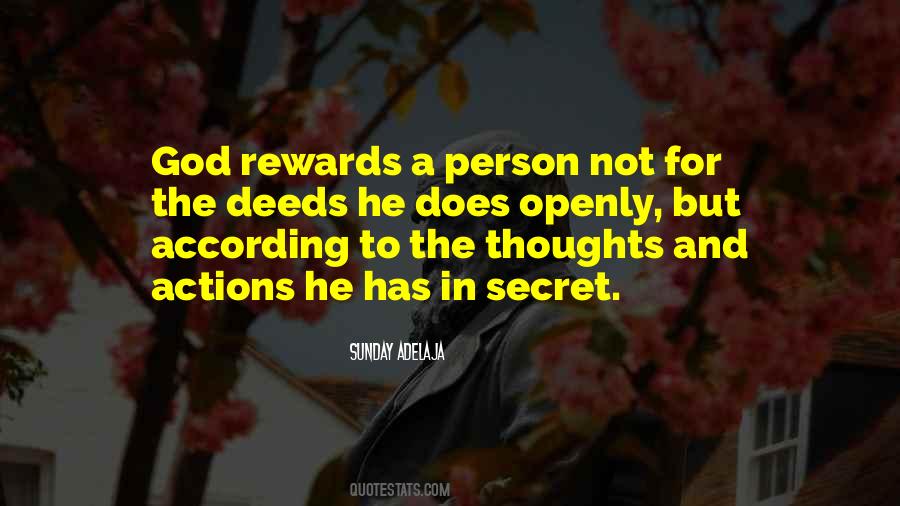 #70. For you all think God is one who rewards good and punishes evil, but I say to you that God is one who loves you and has compassion for everyone. You just have to pray to Him and believe in Him. He will always be your guiding light. - Author: Martin Luther King Jr.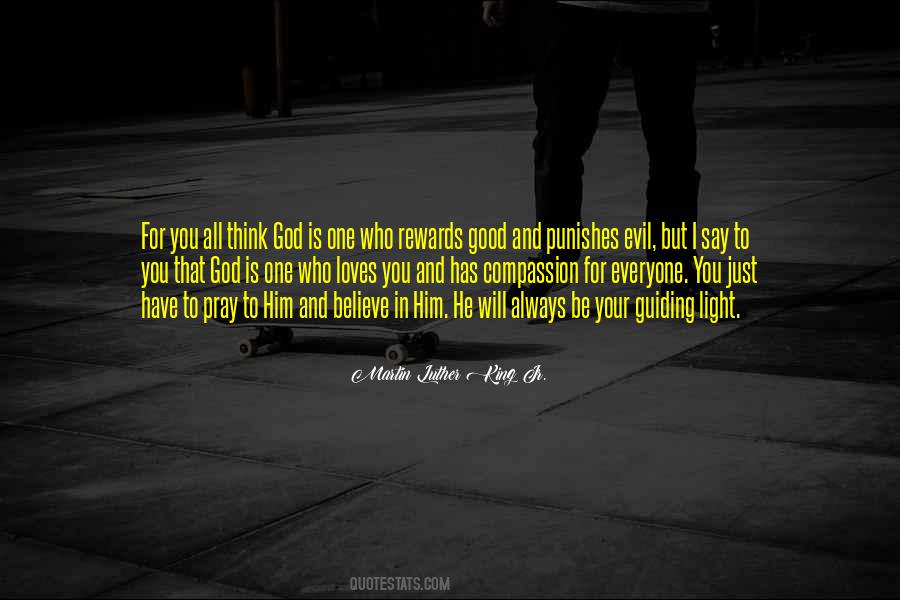 #71. We don't honor just to get a reward; we honor because it is the heart of God, and it is our delight. - Author: John Bevere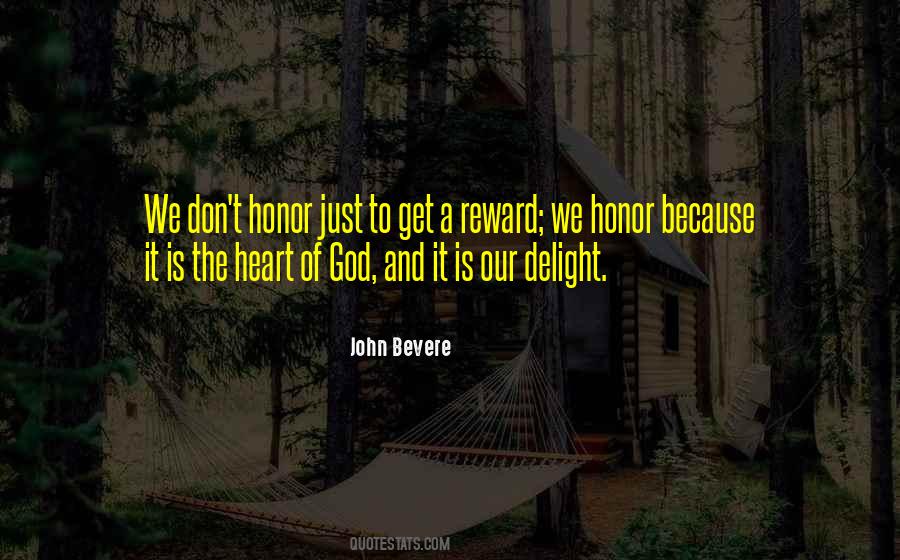 #72. Giving in to fear alters God's best plan for your life. So use the power of God's Word to do what He wants you to do ... even if you have to do it afraid! The rewards are great. - Author: Joyce Meyer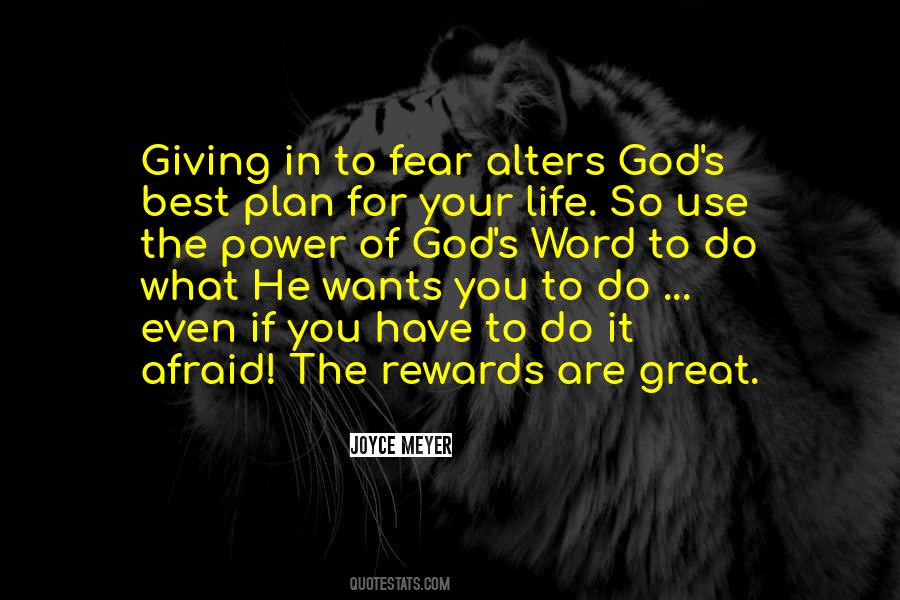 #73. Without faith it is impossible to please God, for the one who draws near to Him must believe that He exists and rewards those who seek Him. - Author: Chris Fabry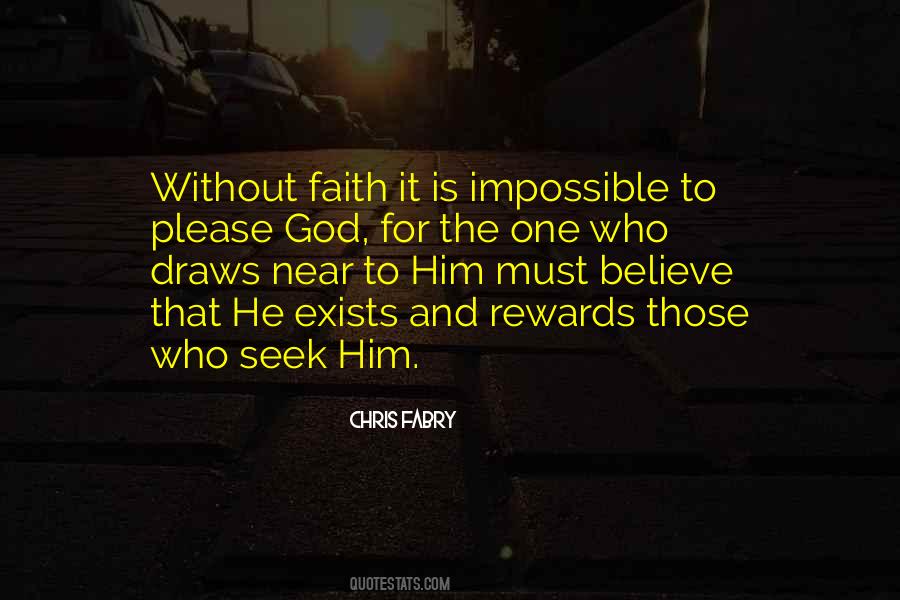 #74. God rewards gamblers and fools. The crucial thing, when you win, is knowing which you were. - Author: Mark Twain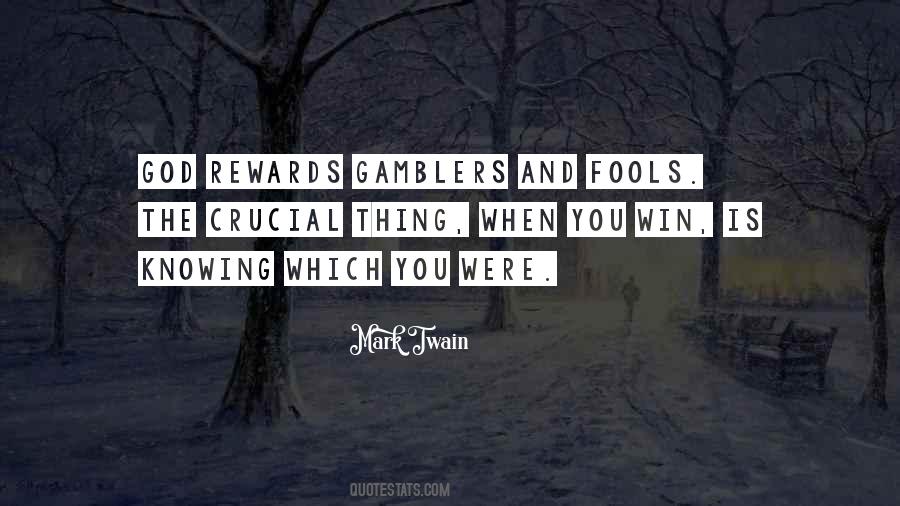 #75. There will be no danger of idolatry. The earth and the heavens and all things will declare the glory of God, and the essence of our joy in them will be joy in him. What makes our reward truly great is the greater fullness of our fellowship with God. - Author: John Piper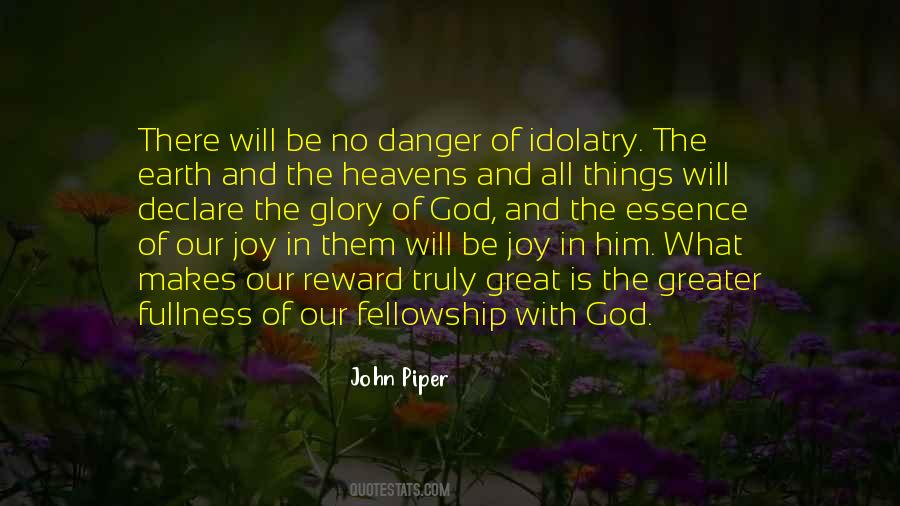 #76. The Spirit's fullness is not the reward of our faithfulness, but God's gift for our defeat. He was not given to the disciples in Acts 28 as the culmination and reward of their wonderful service, but in Acts 2 when they had proved themselves cowards, meeting behind closed doors. - Author: Roy Hession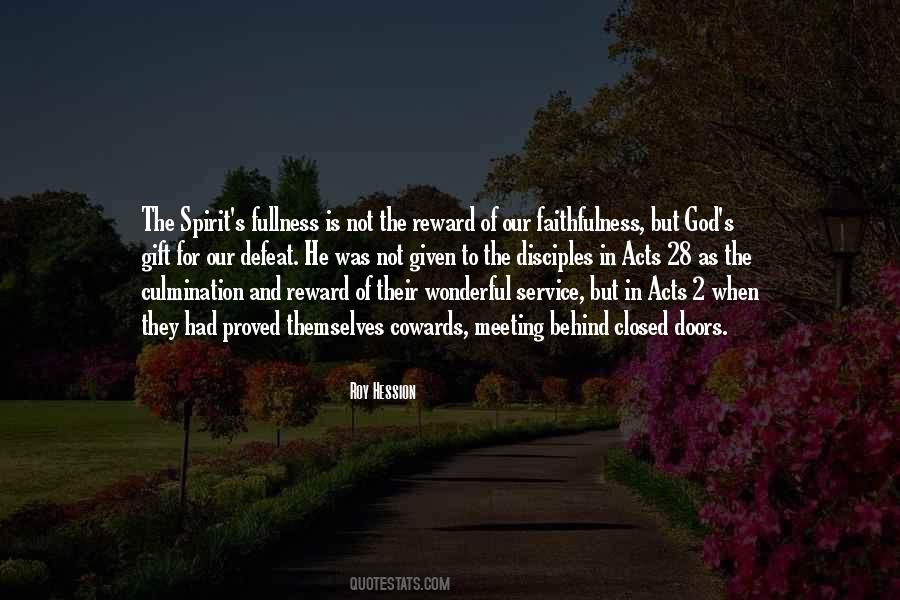 #77. Before we can know God and understand his great plan it is first necessary for us to believe that he exists and that he rewards all who diligently seek him. - Author: Joseph Franklin Rutherford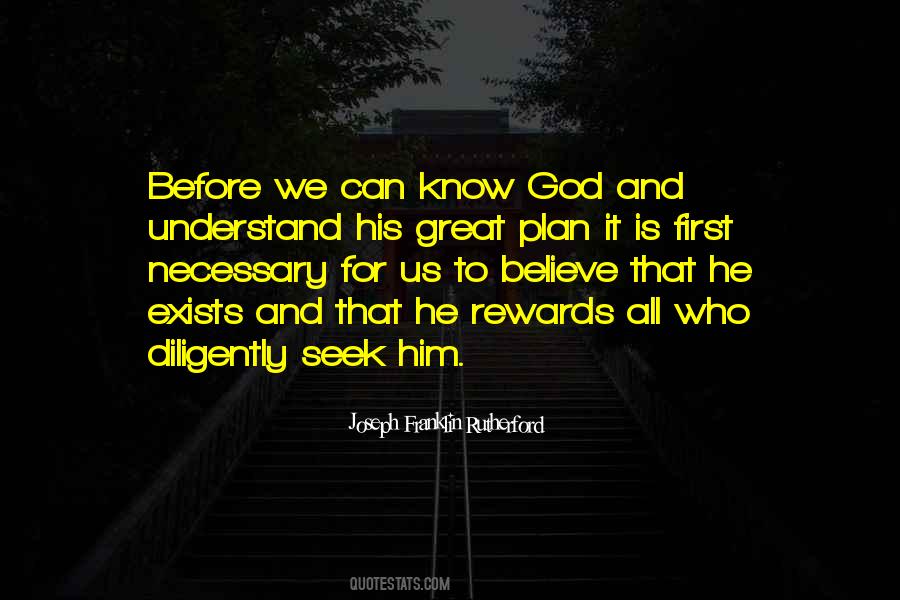 #78. If God had good intentions, he would have rewarded the sex. - Author: M.F. Moonzajer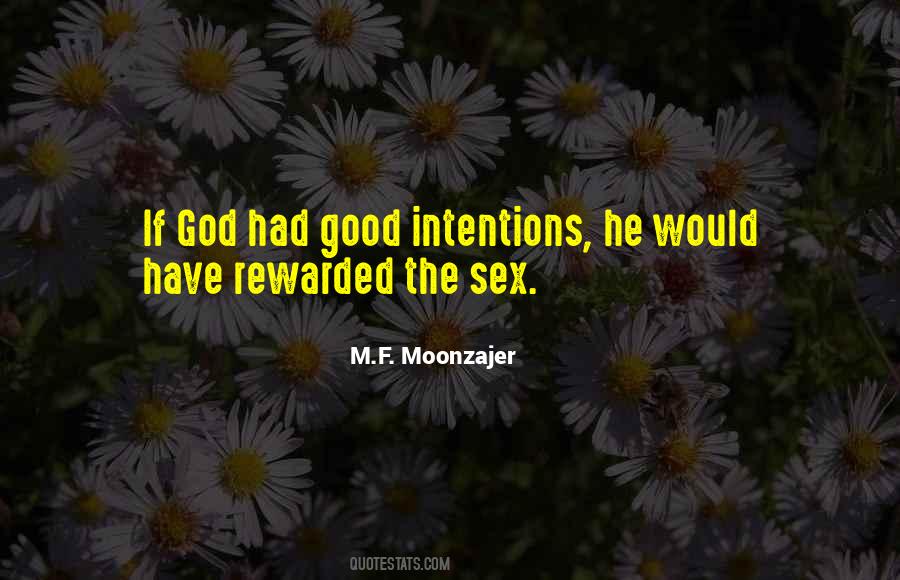 #79. Faith is a gift of God bestowed as a reward for personal righteousness. - Author: Bruce R. McConkie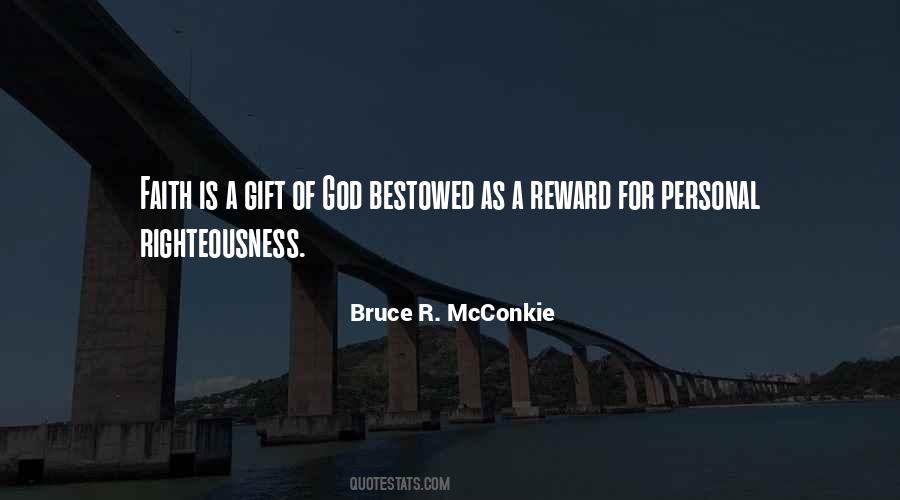 #80. By electing a covenant people, God demonstrated to humankind that striving for him is not a vain thing. He rewards those individuals who seek him according to his divine attributes, the highest wisdom, and the ultimate standard of fairness. - Author: James Mikolajczyk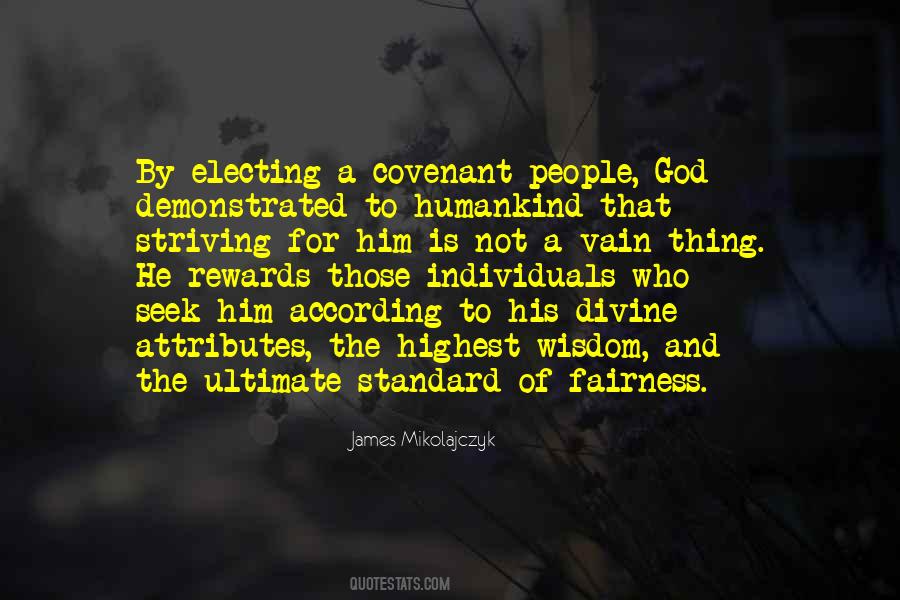 #81. A man who has no assured and ever present belief in the existence of a personal God or of a future existence with retribution and reward, can have for his rule of life, as far as I can see, only to follow those impulses and instincts which are the strongest or which seem to him the best ones - Author: Charles Darwin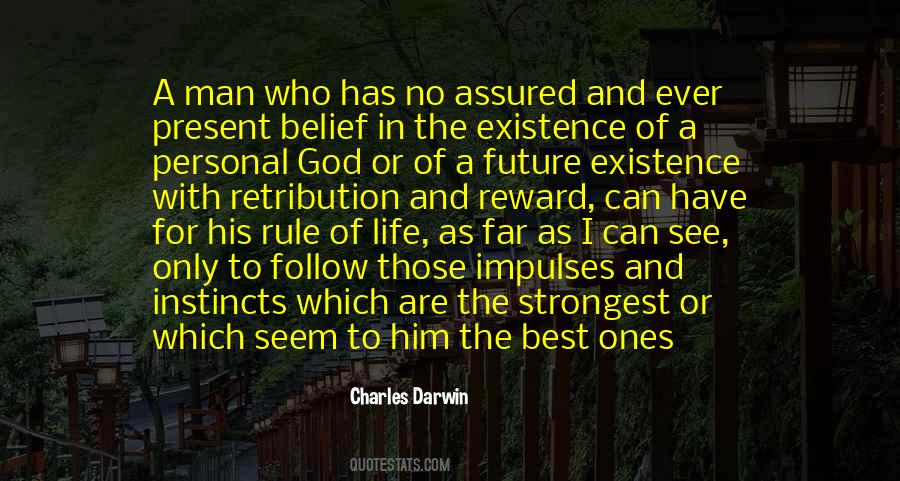 Famous Authors
Popular Topics