God Peace Of Mind Famous Quotes & Sayings
List of top 44 famous quotes and sayings about god peace of mind to read and share with friends on your Facebook, Twitter, blogs.
Top 44 God Peace Of Mind Quotes
#1. Is God giving you victory this day, if not this whole day, how about this very minute? - Author: Rosaria Champagne Butterfield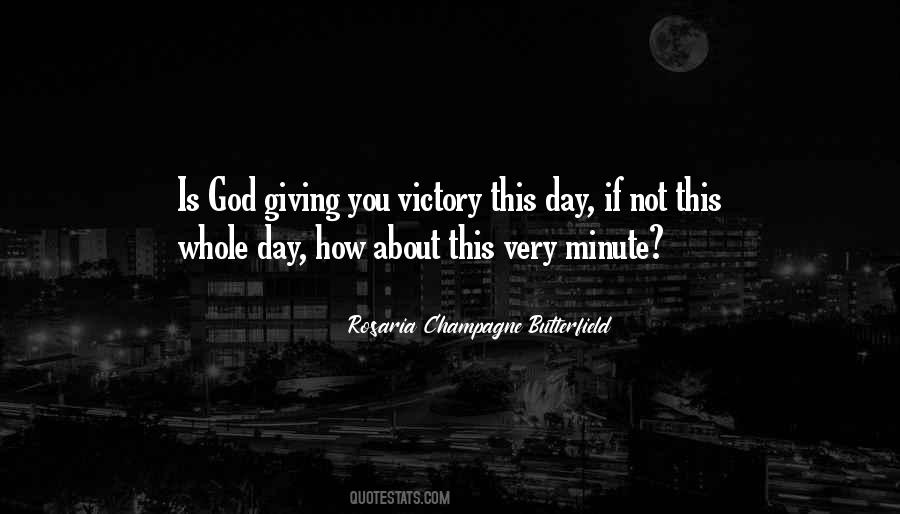 #2. Gun producer and the killer is the same thing! Be ethical, stop producing guns! Be human, for God's sake, for there shall never be peace of mind for the wicked! - Author: Mehmet Murat Ildan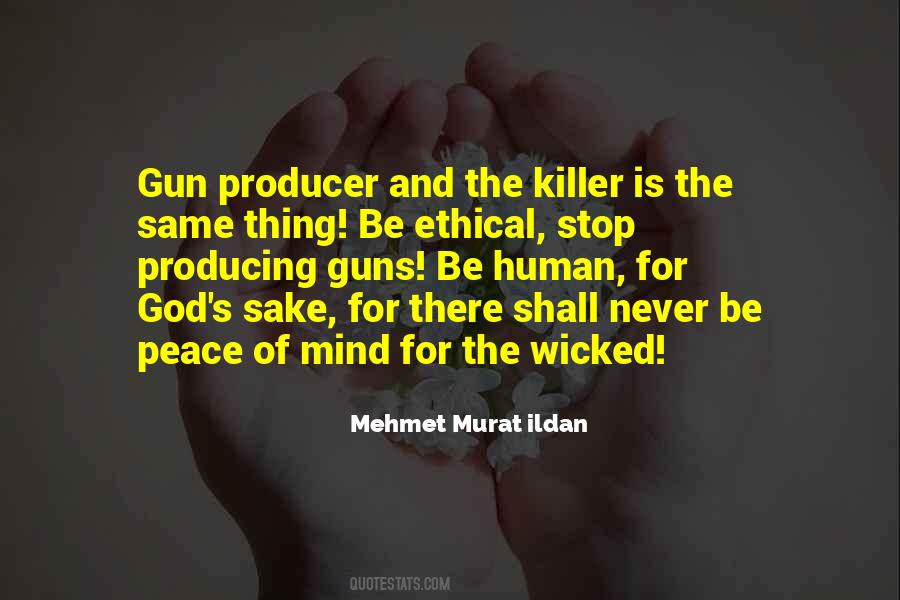 #3. Being a fool for God was not merely alright but liberating. - Author: Joy Davidman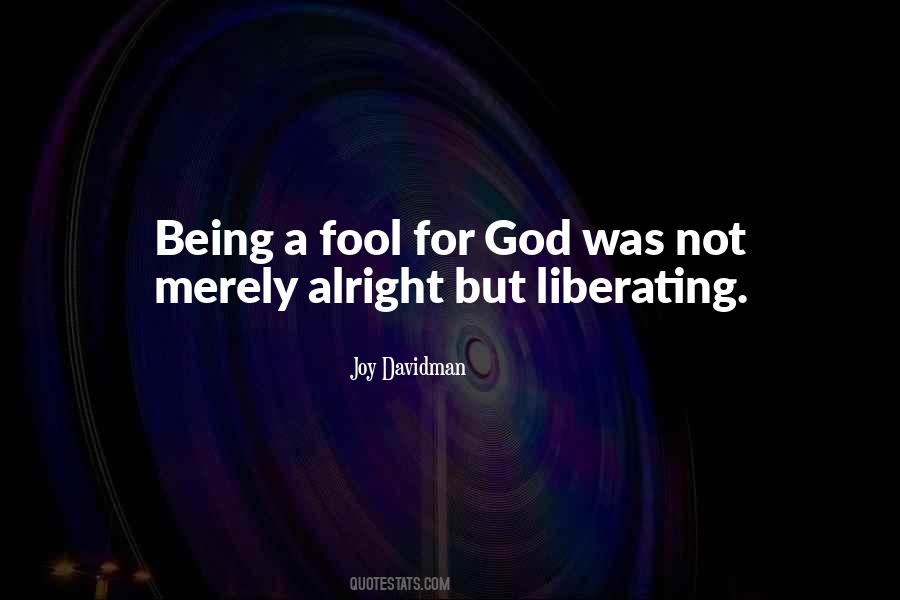 #4. The first step to that kingdom of God within is to find peace within even among chaos. - Author: N.K.David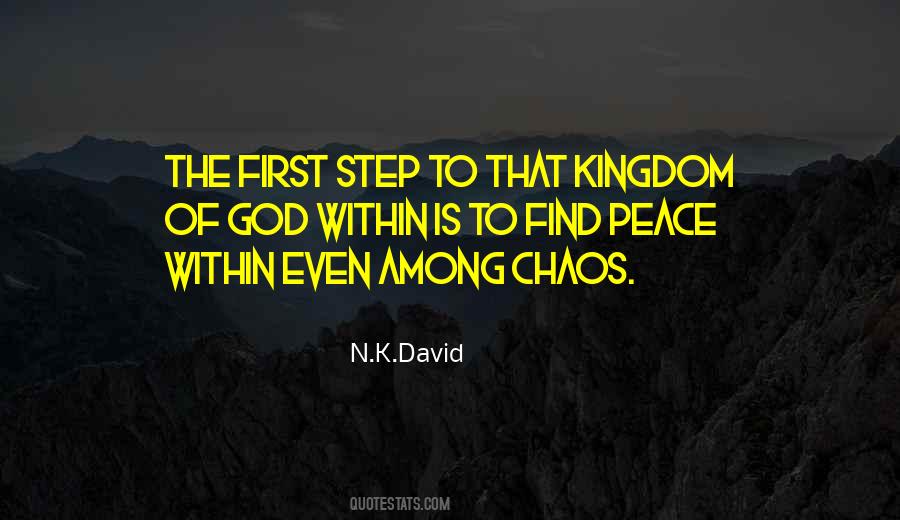 #5. Inner joy and peace are from the Holy Spirit (Galatians 5:22). If I'm disappointed in my human husband, it is because I have dis - as in wrongly - appointed him to God's position in my mind. That's just all kinds of wrong. - Author: Megan Tippy-Clansen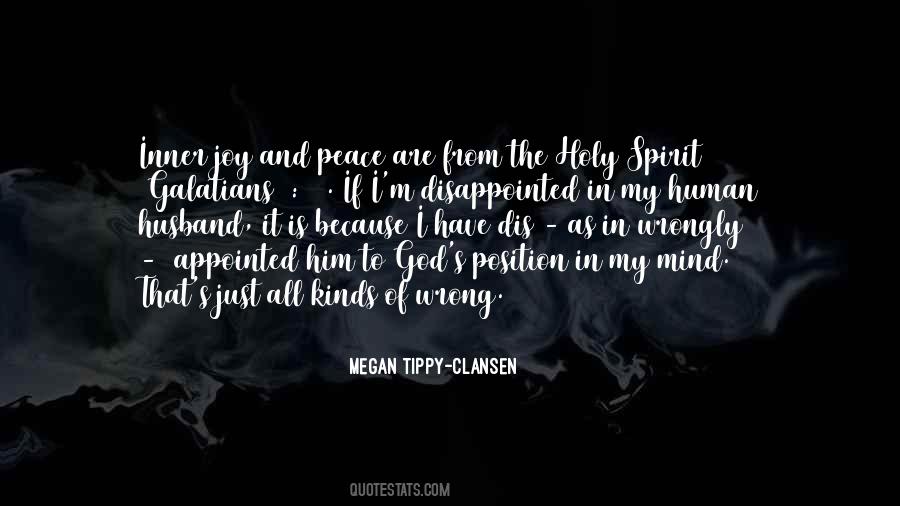 #6. God's dream for us is not simply peace of mind, but peace on earth. - Author: Marcus Borg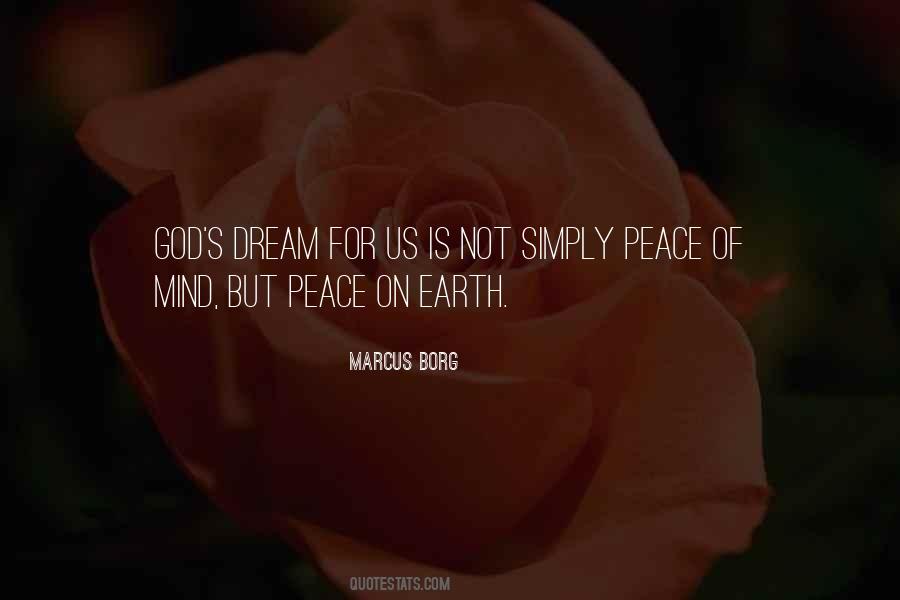 #7. Money can come and go, and fame comes and goes. Peace of mind and a relationship with God is far more important, so this is the precedent that we've set in our lives. The bottom line is, we all die, so Jesus is the answer. - Author: Phil Robertson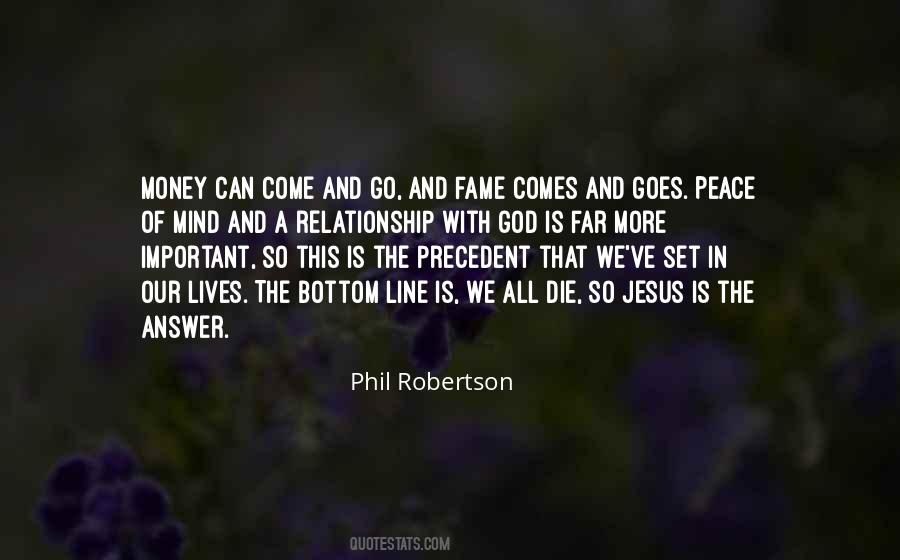 #8. Unless and until we rest in God, we will never risk for God. - Author: Mark Buchanan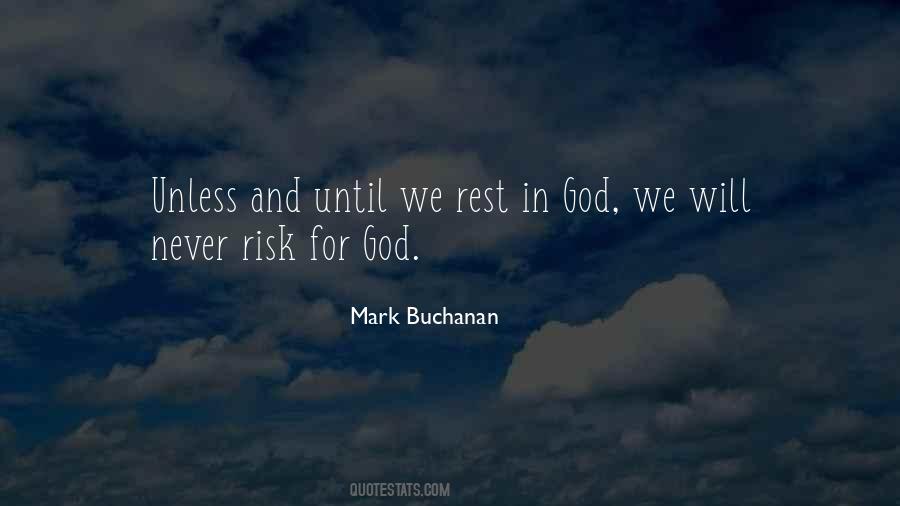 #9. Peace with God and the peace of God in a man's heart and the joy of fellowship with Christ have in themselves a beneficial effect upon the body and mind and will lead to the development and preservation of physical and mental power. - Author: Billy Graham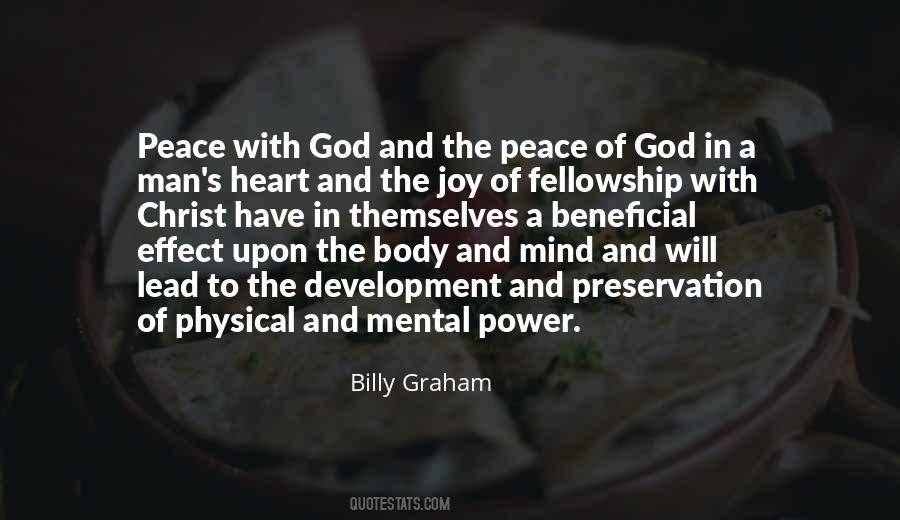 #10. Pressure bursts pipes. I thank God for giving me peace of mind to overcome pressure. The difference between winning and losing is when pressure hits. - Author: Evander Holyfield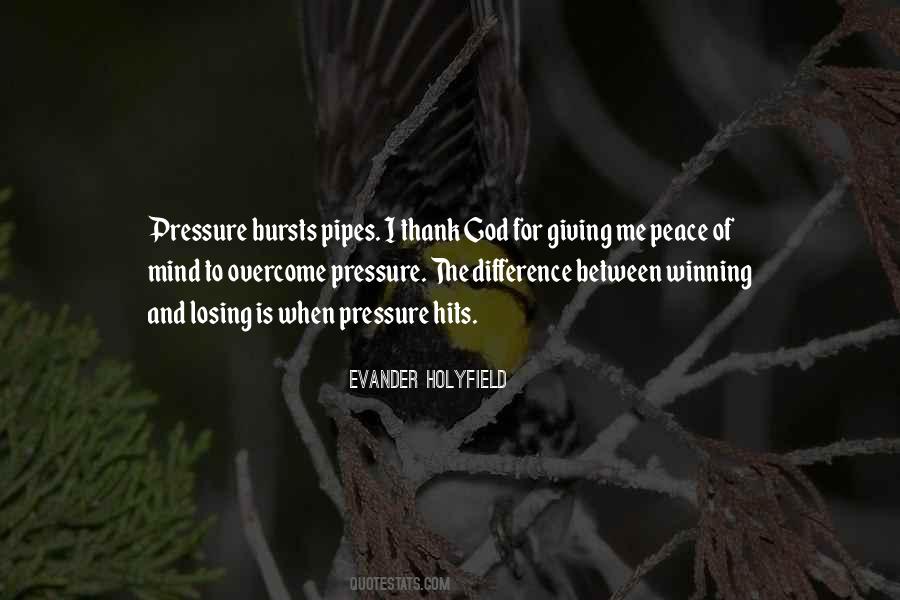 #11. They complain that they have lost their evidences, or that they have not present peace of mind, or that they have no enjoyment in the means of grace, or that conscience is not so tender, or that they have not so much zeal for God's glory. - Author: Charles Haddon Spurgeon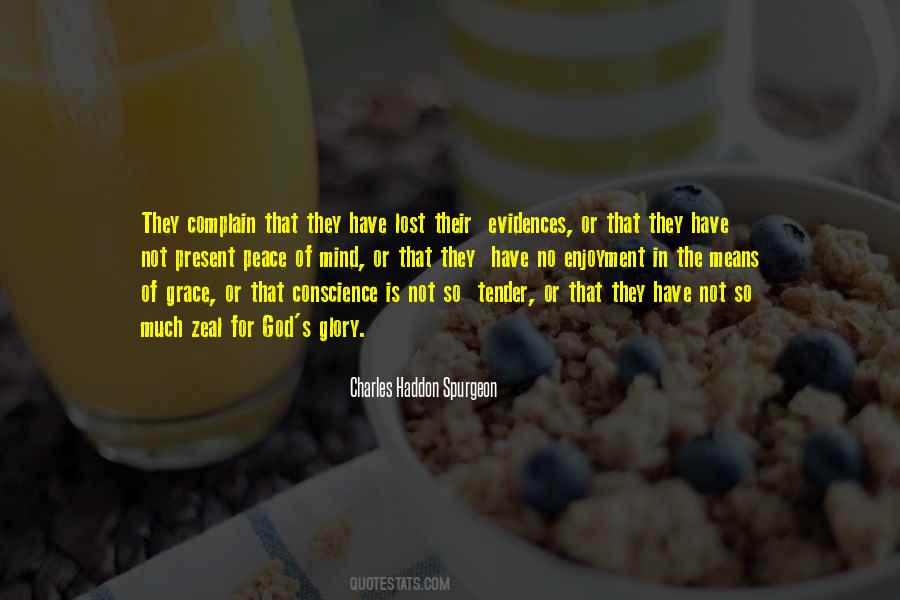 #12. Father God, keep my mind and heart fixed on You so that I can experience the fullness of Your peace, amen. - Author: Charles F. Stanley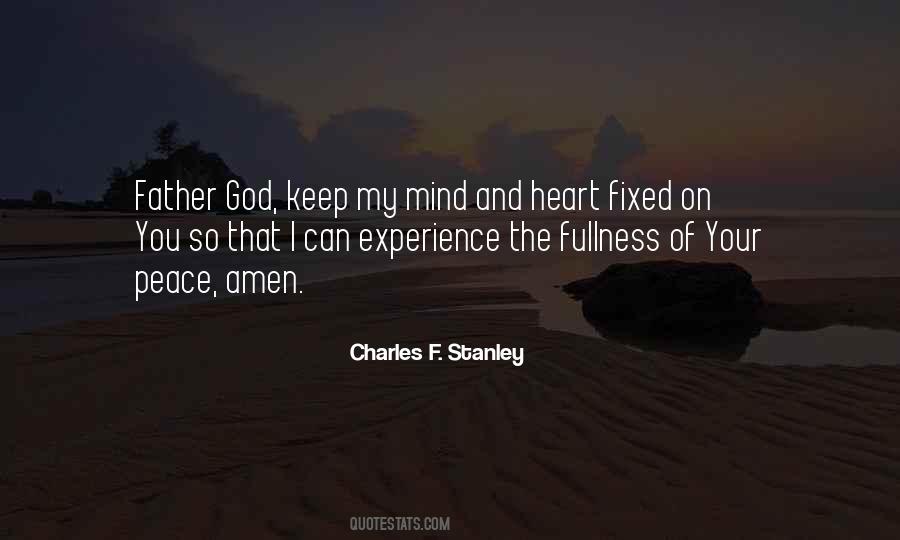 #13. It brings hope and peace of mind knowing that God gave His only begotten Son for us. I'm able to look back and know that on this day Jesus was born and gave us the opportunity to have eternal life. - Author: Adrian Peterson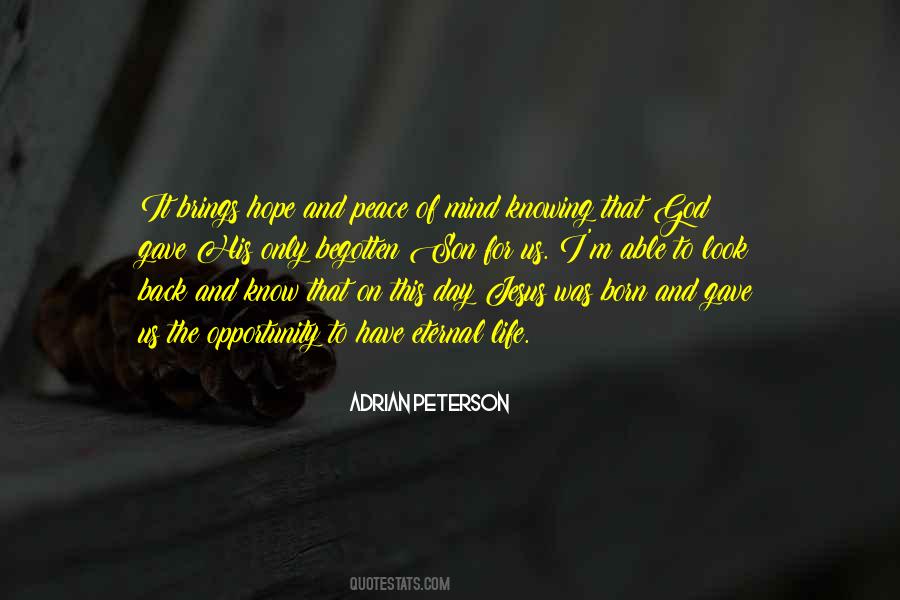 #14. Dear God, Lisa, give me back my peace of mind! - Author: Sara Craven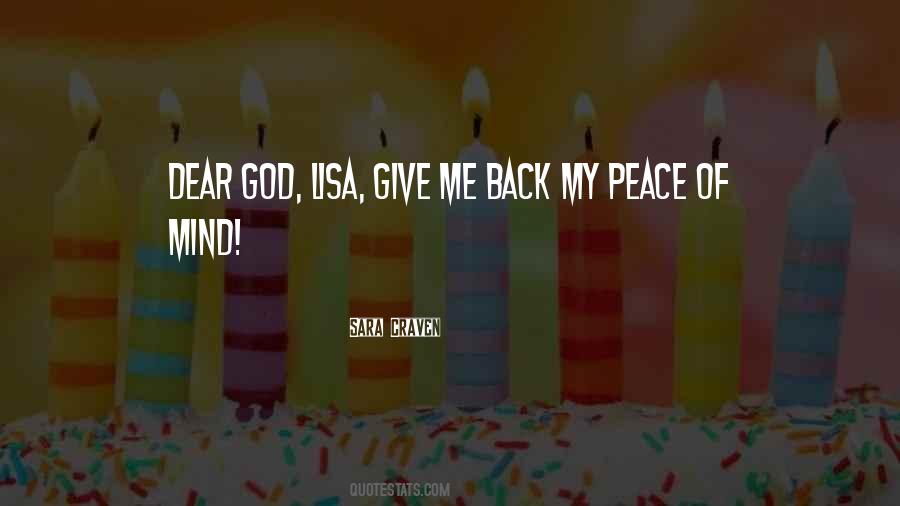 #15. What does a man seek in this world? A position, or a throne? Man seeks peace of mind and the fear of Almighty God. As long as one knows that there is ajudgement day, he tries to keep his conscience clear and do what he can. - Author: King Hussein I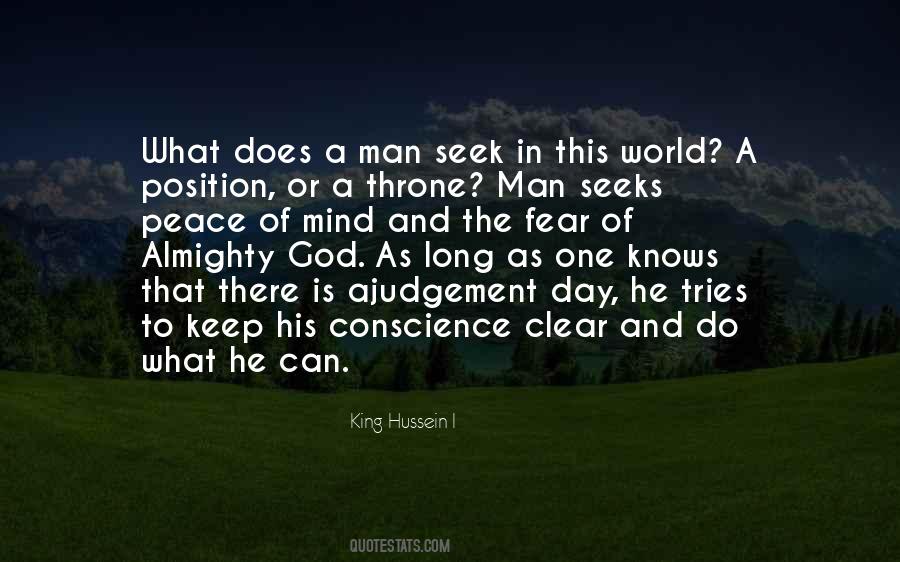 #16. For most men the world is centered in self, which is misery: to have one's world centered in God is peace. - Author: Donald Hankey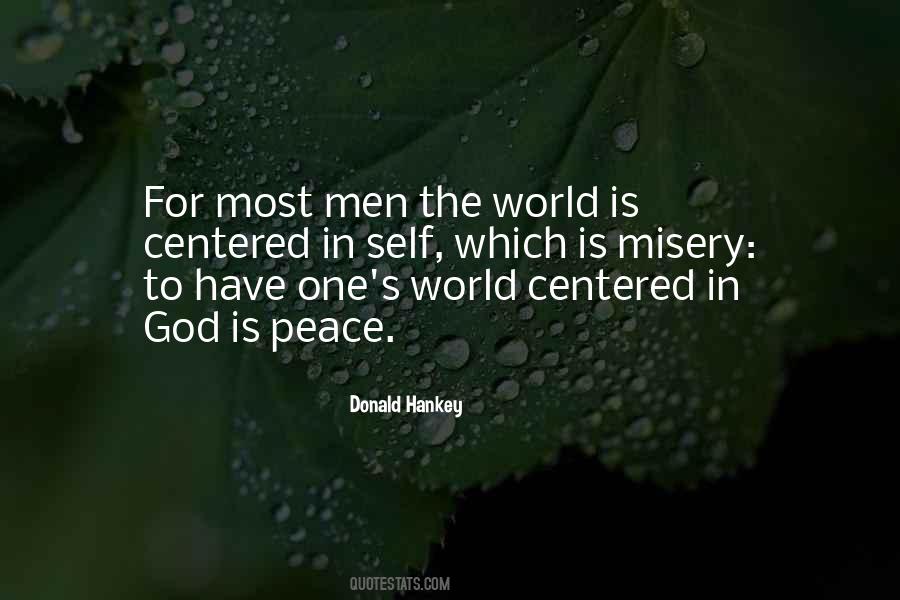 #17. The mind or the minding of the spirit is life and peace precisely because it locates us in a world adequate to our nature as ceaselessly creative beings under God. The - Author: Dallas Willard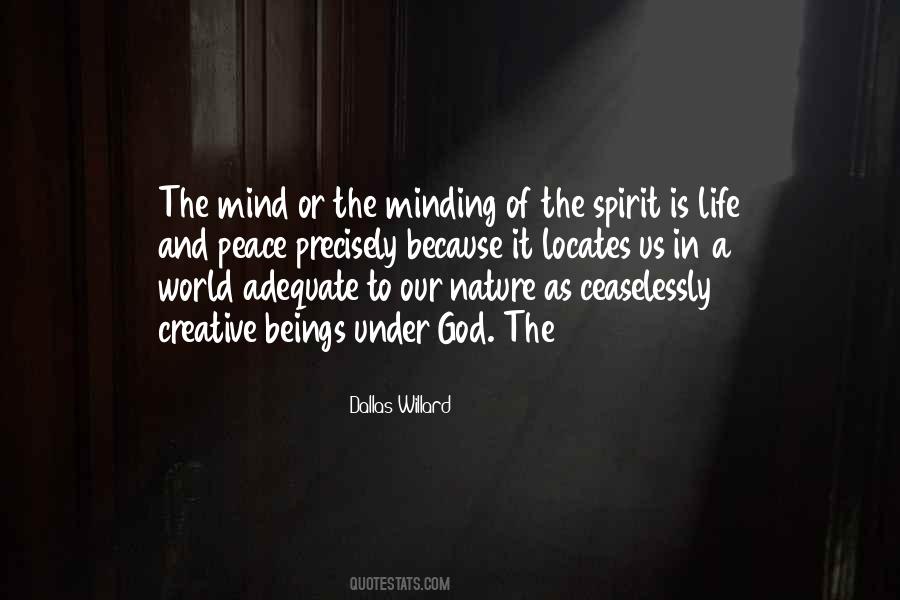 #18. You will never know the peace with God, peace of conscience, peace of mind, and peace of soul until you stand at the foot of the cross and identify yourself with Christ by faith ... this is peace with God. - Author: Billy Graham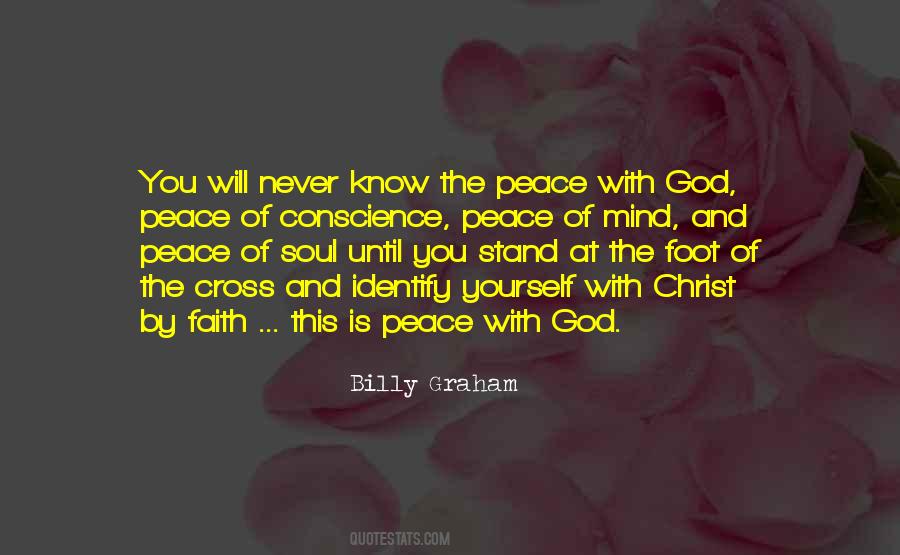 #19. God demands a conversion of the mind and heart as the basis of peace and security (cf. Is 26:3), not the superstitious veneration of a stone building or a traditionally sacred site - Author: R.K. Harrison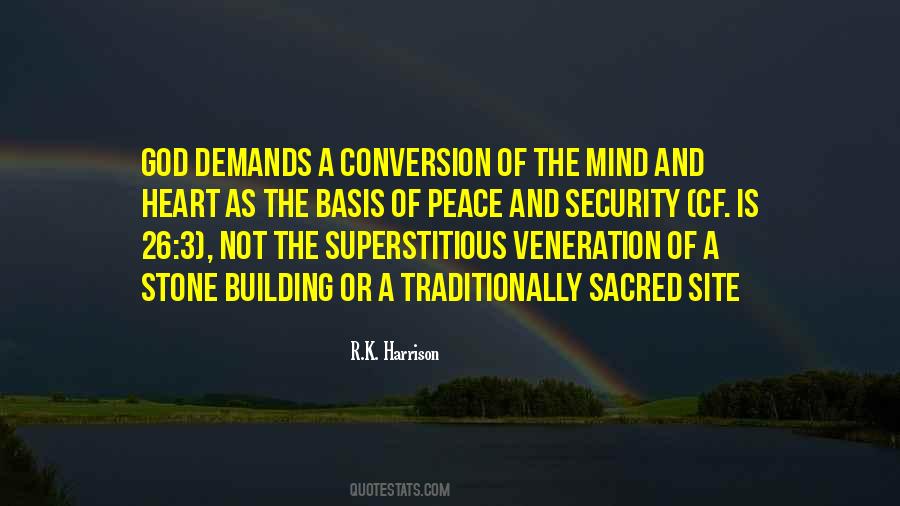 #20. Successful living does not mean accumulating material things, it means inner peace of mind; it means that gift of being able to adjust oneself to everyone else; it also means that all your needs for daily living will be taken care of by God. - Author: Albert E Cliffe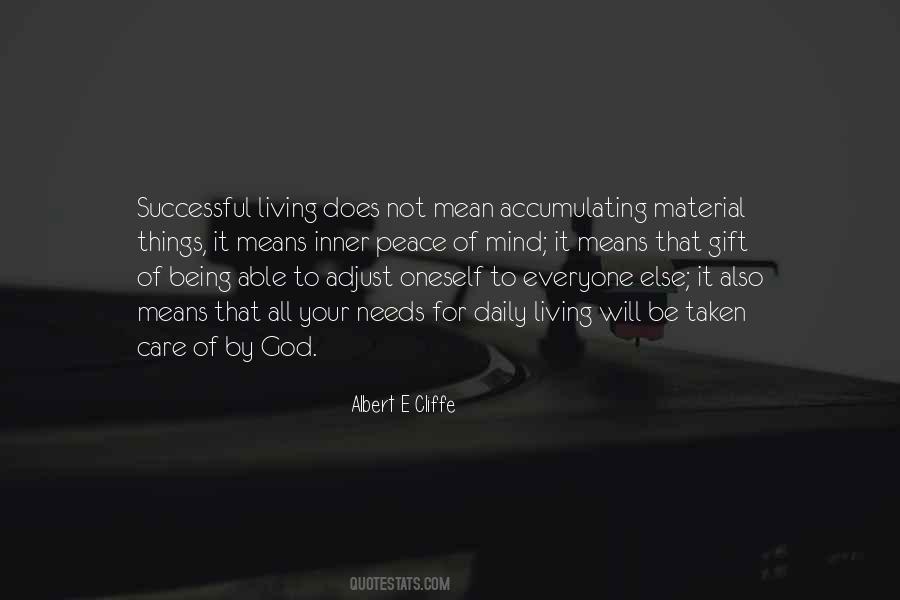 #21. A pure mind in a chaste body is the mother of wisdom and deliberation; sober counsels and ingenuous actions; open deportment and sweet carriage; sincere principles and unprejudiced understanding; love of God and self-denial; peace and confidence; hol - Author: Jeremy Taylor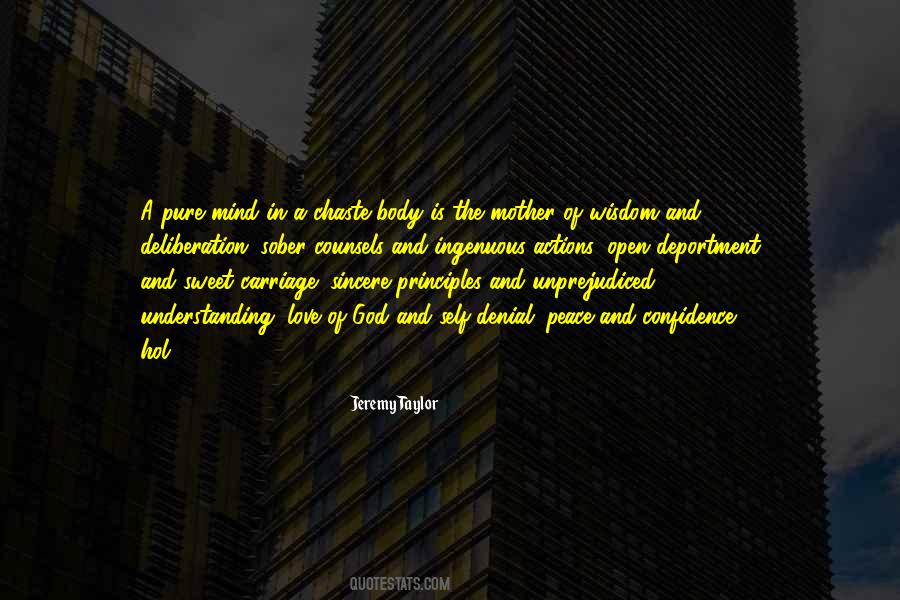 #22. Act with God's compassion, mercy and forgiveness in mind and you will always be right. Act with revenge in your heart and you will always be wrong. - Author: Shannon L. Alder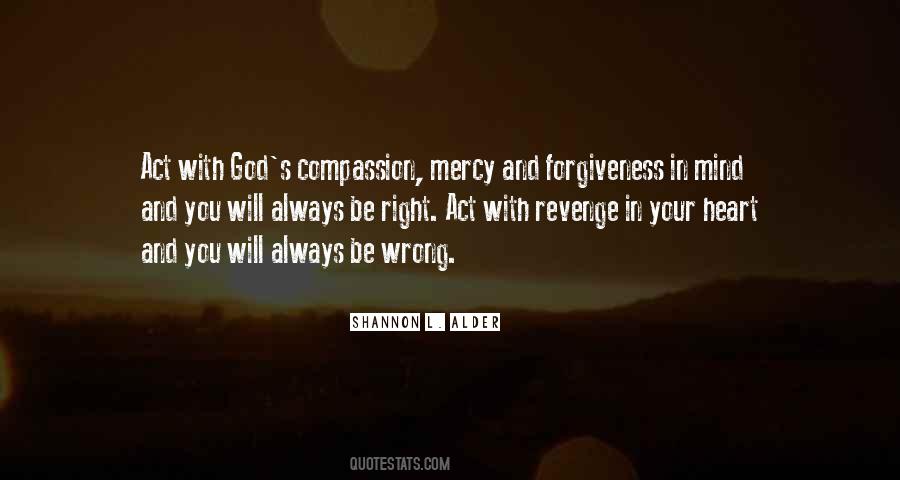 #23. If that type of bad God did exist, then we could go on living in good health. If we could push the responsibility for our misery onto God, then we would have that much more peace of mind, wouldn't we? - Author: Tatsuhiko Takimoto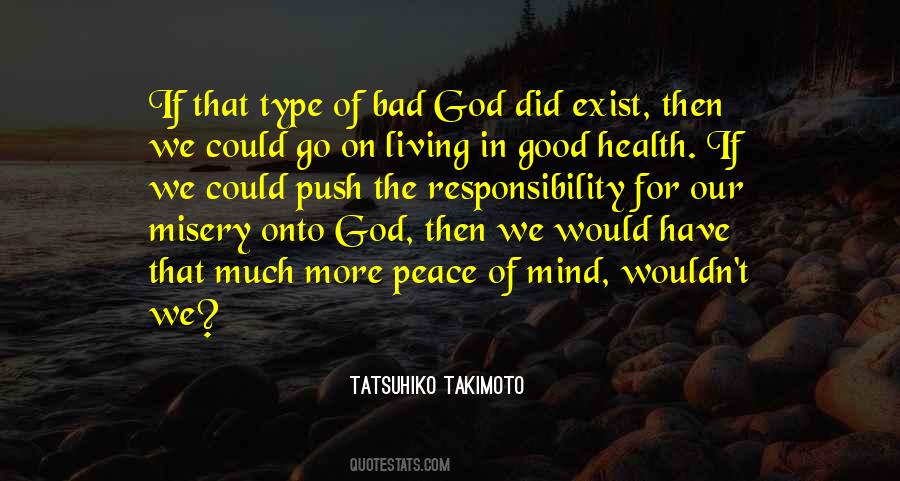 #24. My field was God's earth. Wherever I ploughed, there was my field. Land was free. It was a thing no man called his own. Labor was the only thing men called their own. - Author: Leo Tolstoy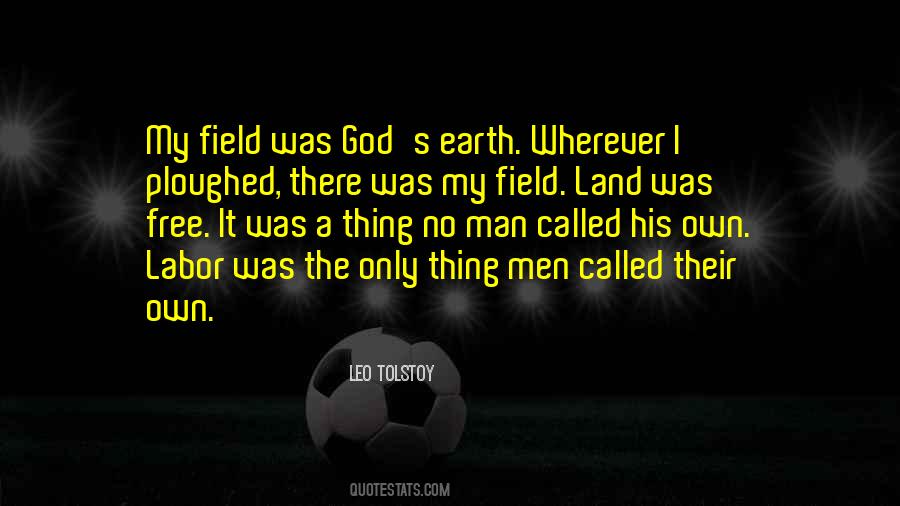 #25. God's presence in our lives is the peace of mind and joy at heart. - Author: Lailah Gifty Akita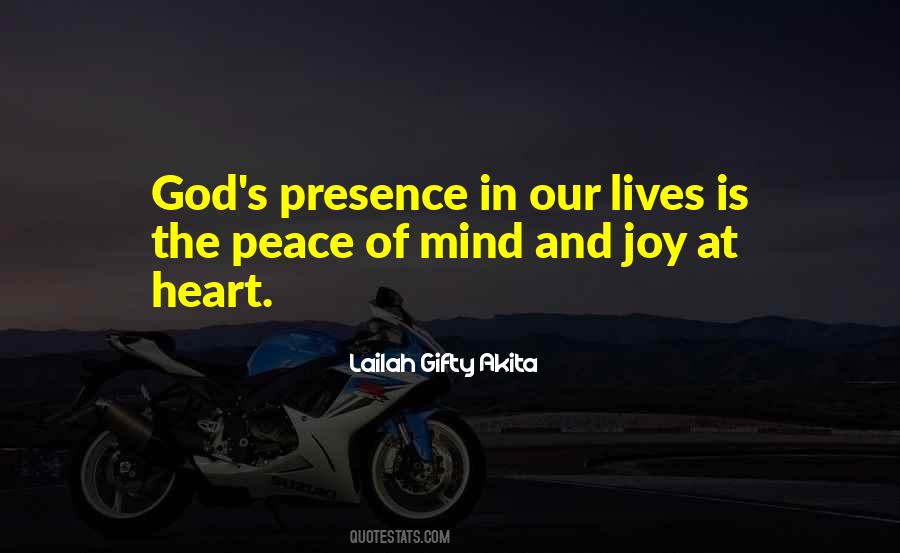 #26. Never give anybody permission to disturb your peace.
Always ignore negative comment.
Dwell on positive thoughts and occupied your mind with songs of praise. - Author: Lailah Gifty Akita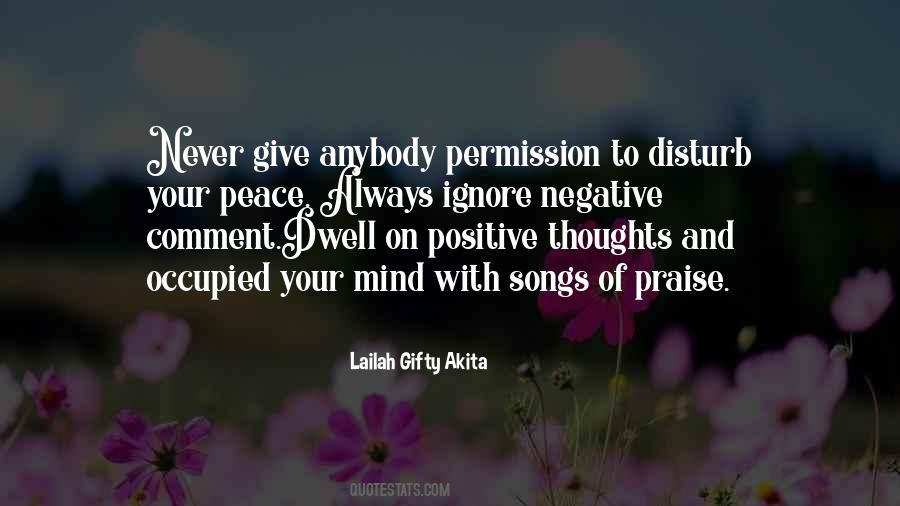 #27. The peace of God is with them whose mind and soul are in harmony, who are free from desire and wrath, who know their own soul. - Author: Anonymous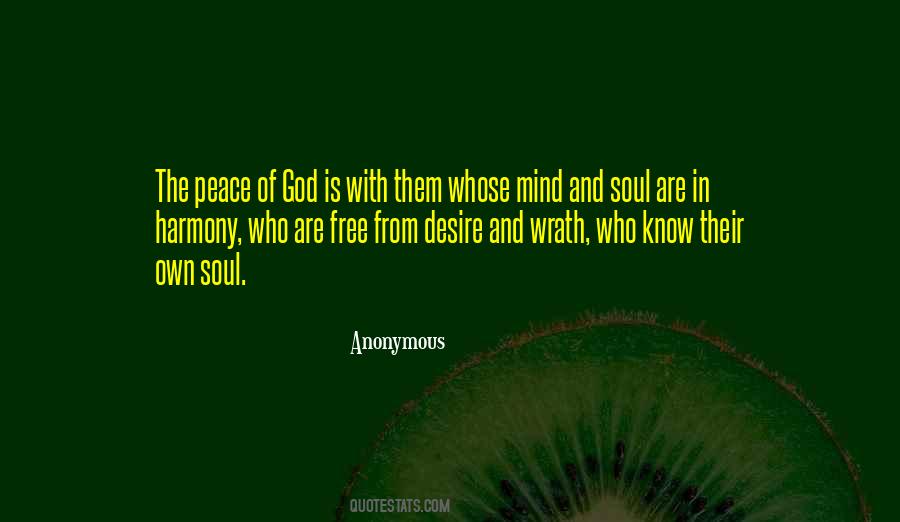 #28. Today I will not be tempted to wander the byroads of pain, but rather I will set my feet upon the path of joy and peace. May the spirit of God protect my mind from any forces of fear that would divert my thinking. - Author: Marianne Williamson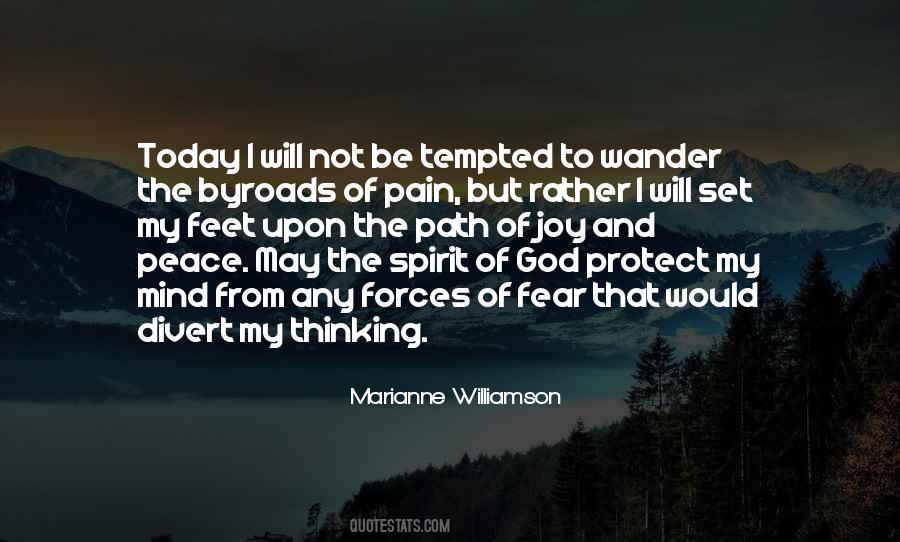 #29. If our minds are stayed upon God, His peace will rule the affairs entertained by our minds. If, on the other hand, we allow our minds to dwell on the cares of this world, God's peace will be far from our thoughts. - Author: Woodrow M. Kroll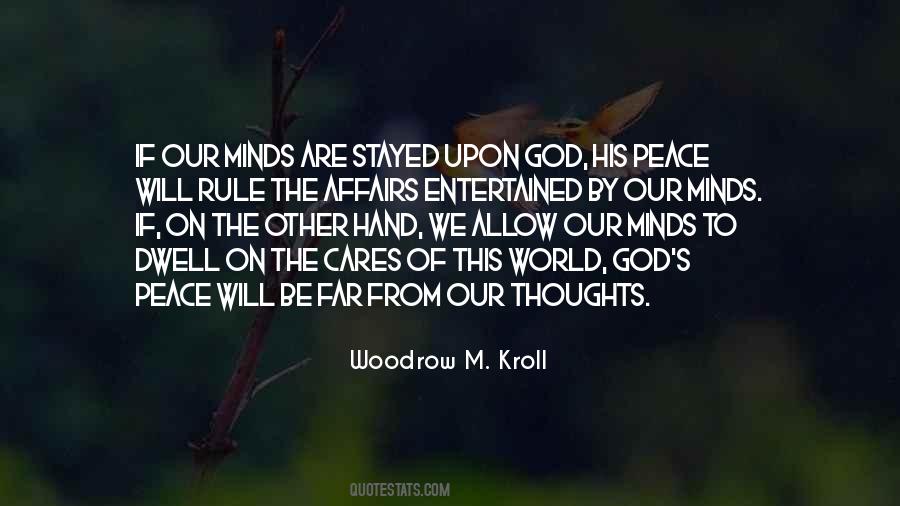 #30. There is only one way to bring peace to the heart, joy to the mind, and beauty to the life; it is to accept and do the will of God. - Author: William Barclay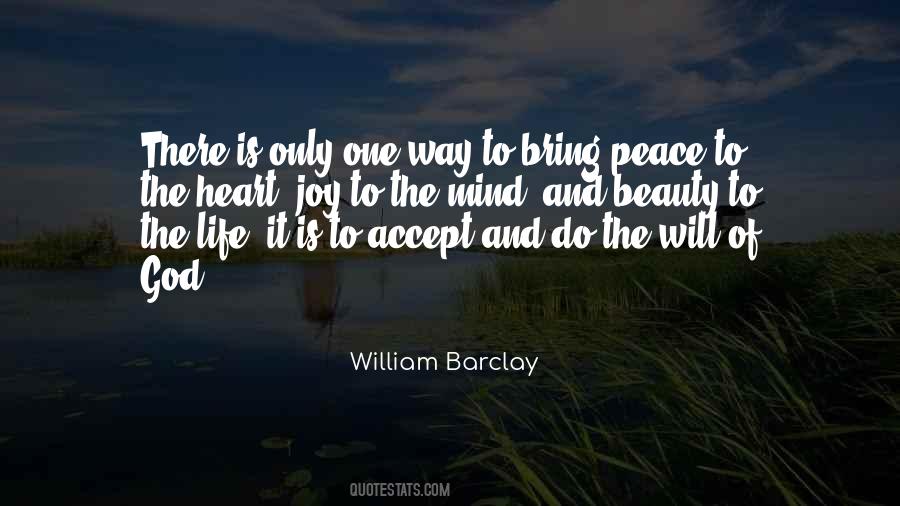 #31. God doesn't offer his Word as a magic fix-all pill that we can ingest and feel better. Rather, God's Word is the way in which we are invited to encounter the real 'person' of God. - Author: Ken Gire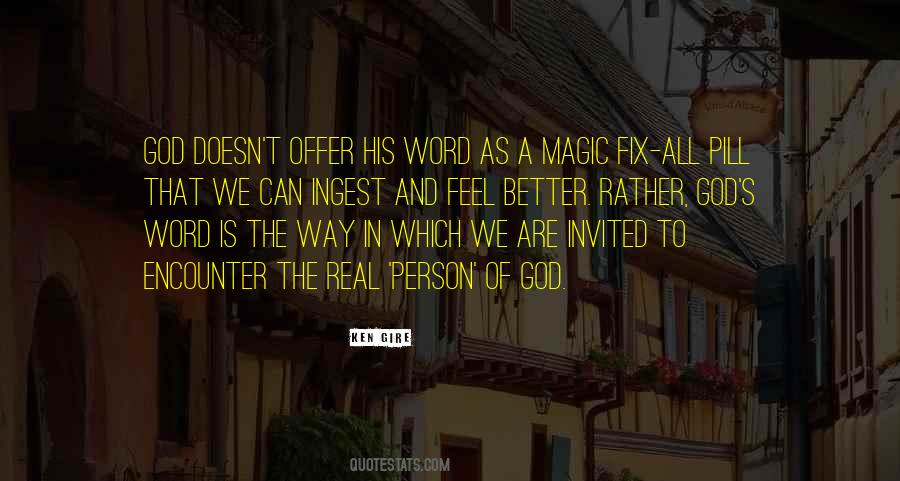 #32. Faith is about trust in something deeper. Maybe I have given you the wrong impression when I pray to the Saints, but it always allows peace of mind for me. I know they intercede before God, but I also know that God is listening, and just knowing this makes all the difference. - Author: Olga Soaje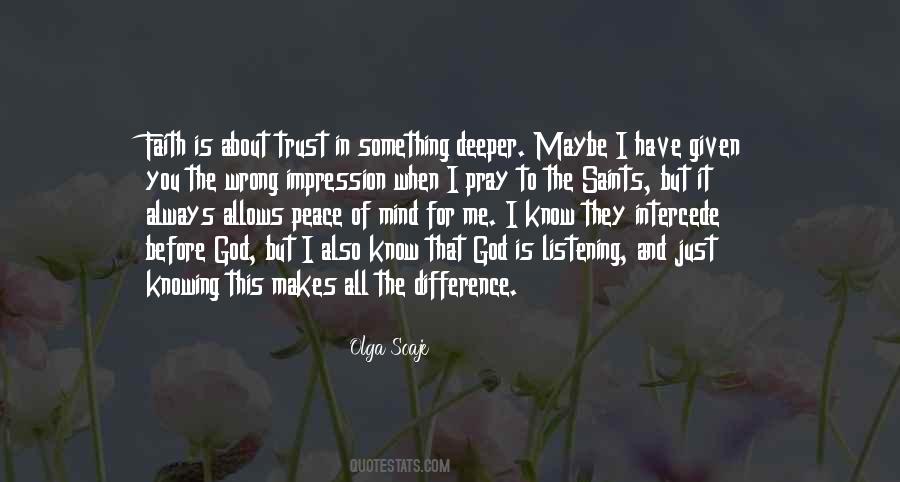 #33. The purpose of God is far greater than your own personal fulfillment or your peace of mind, or even your happiness, your family, your career or even your dreams and ambitions. - Author: Moroaswi Tumiso Victor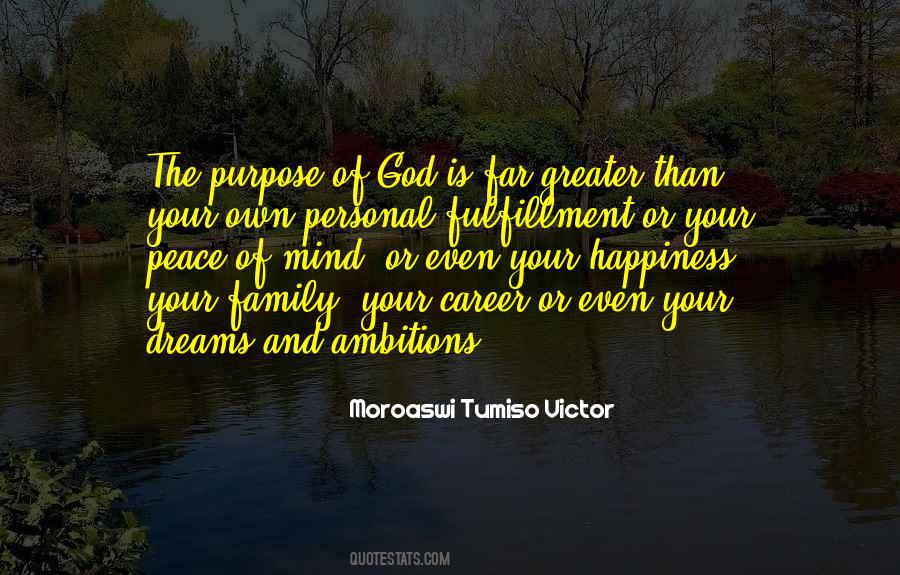 #34. Disperse the sorrow of my sadden'd mind
O Lord, help me some blessed peace to find! - Author: Timothy Salter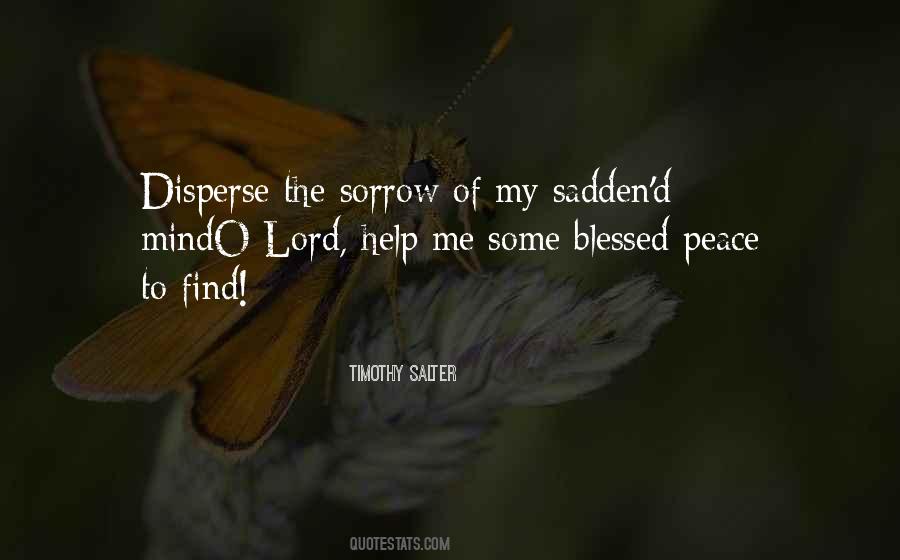 #35. Even the holy men who lived before the coming of Christ understood that God had in mind plans of peace for the human race. - Author: Saint Bernard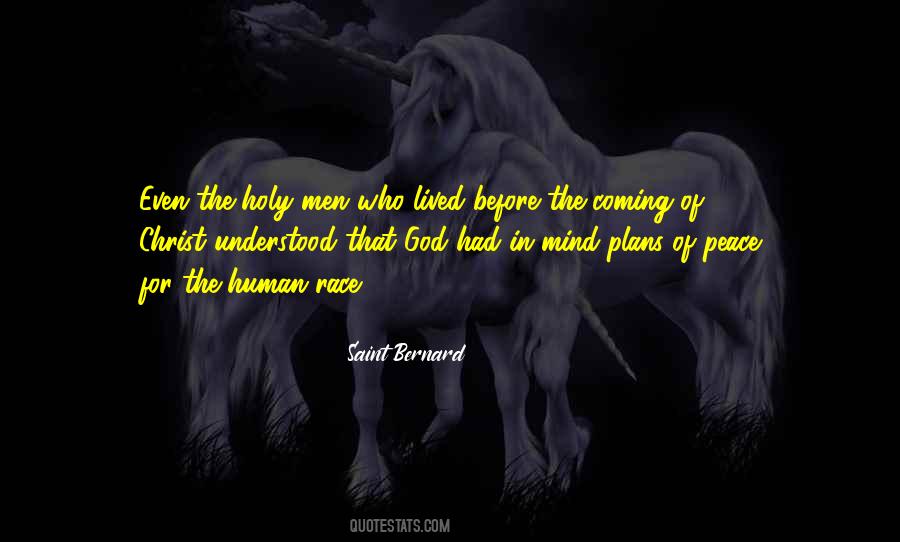 #36. Give your body and mind to worldly enjoyments, and the world will destroy them both. Devote them to God and his service, and you will enjoy bodily health, peace of mind, and spiritual joy. - Author: Swami Prabhavananda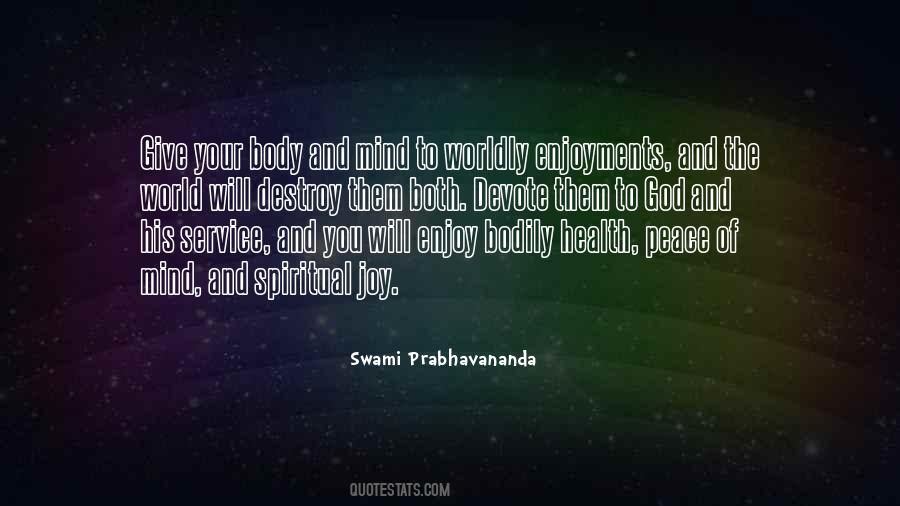 #37. Faith in God's promises is the only way to find peace in the midst of trouble. "You will keep him in perfect peace, whose mind is stayed on You, because he trusts in You" (26:3 NKJV). - Author: Warren W. Wiersbe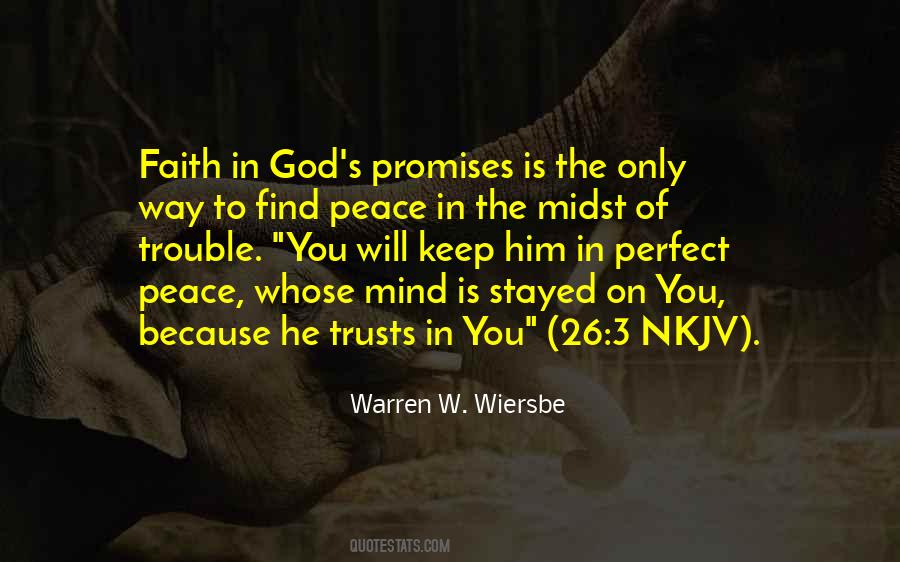 #38. I firmly believe that in every situation, no matter how difficult, God extends grace greater than the hardship, and strength and peace of mind that can lead us to a place higher than where we were before. - Author: Andy Griffith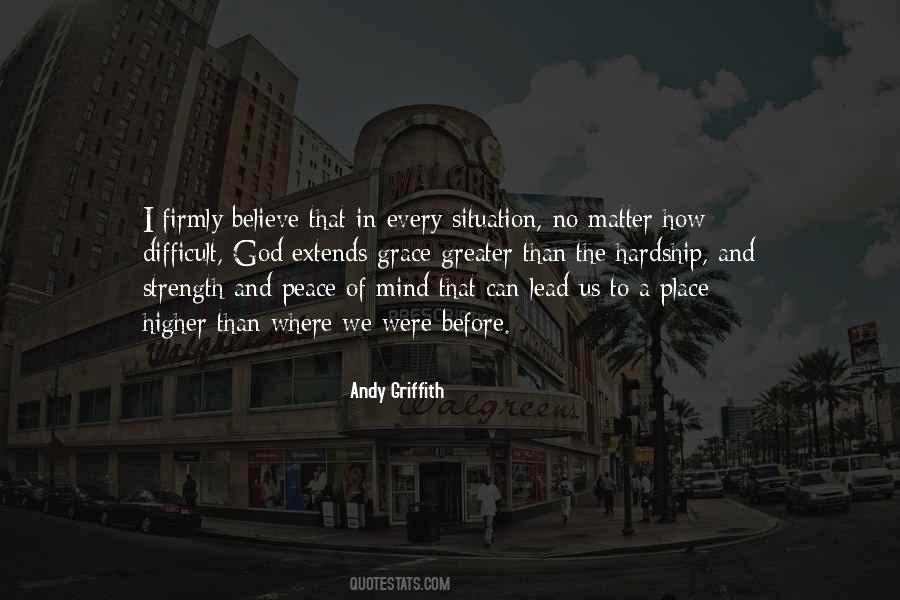 #39. God doesnt give you something, someone else is suppose to have. - Author: Tyrese Gibson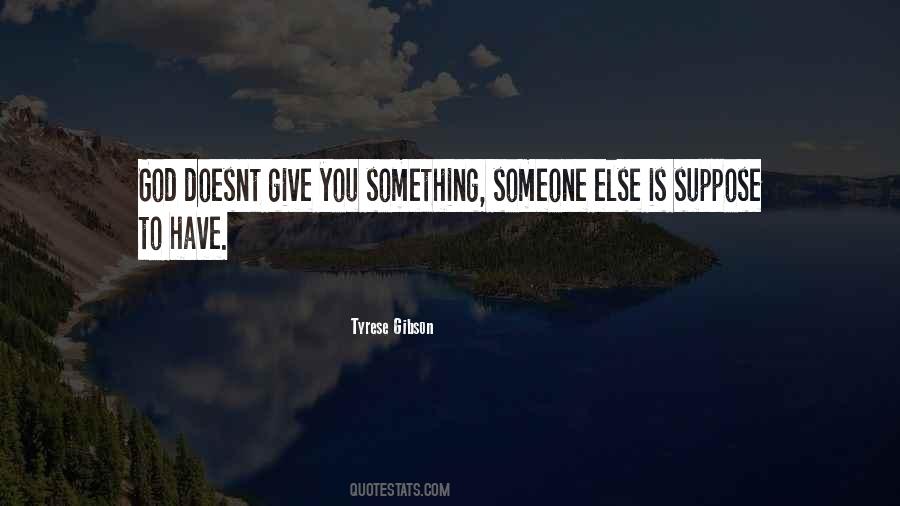 #40. I find joy and peace in the presence of God and the Holy Spirit sustains that worship, renewing my mind and restoring my heart ... His radiance inspires us and enables us to bring Him the adoration due His name. - Author: Laura Story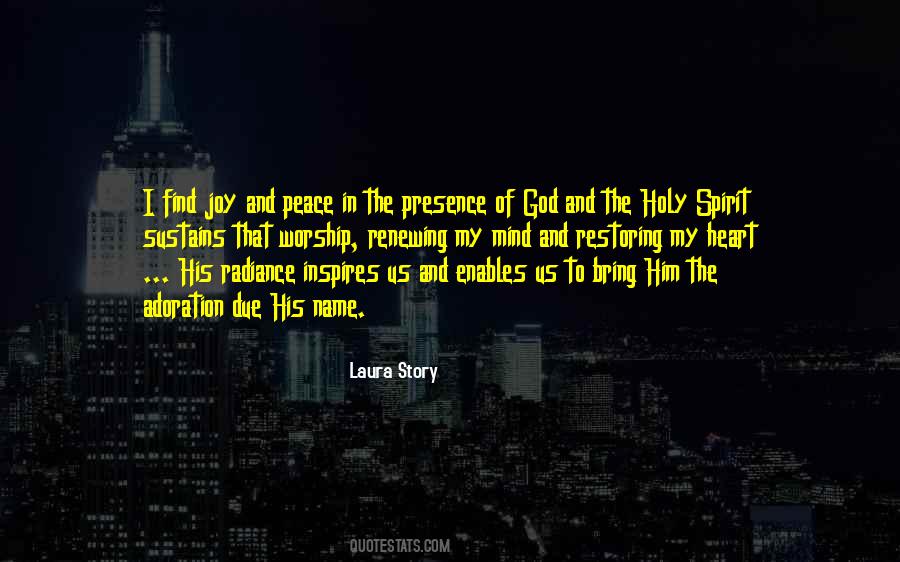 #41. I do believe in God. But you won't find me visiting temples every now and then. I believe in self-realization. Peace of mind matters a lot to me. What's the point in doing something just for the sake of it? I'd rather do something I like doing as long as I'm being true to myself. - Author: Virat Kohli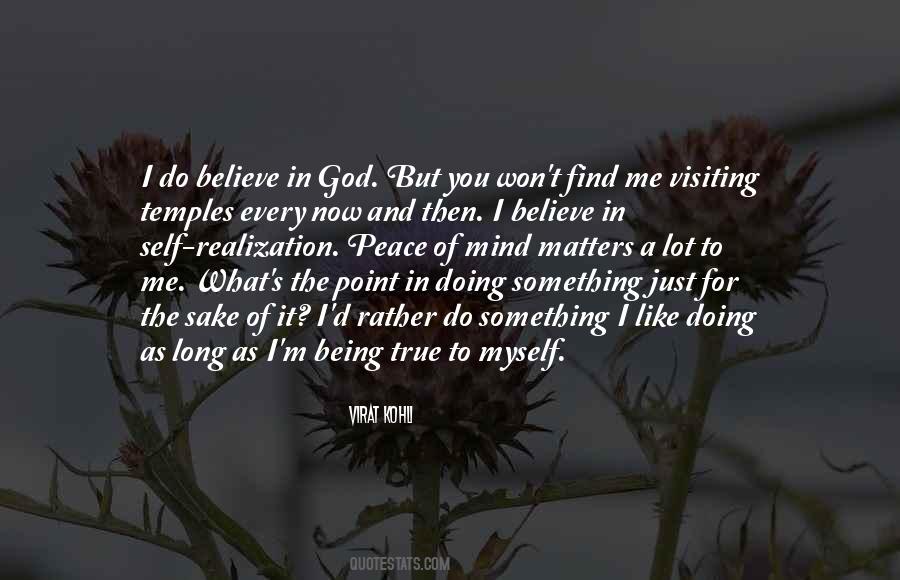 #42. It is much safer to be subject than it is to command. Many live in obedience more from necessity than from love. Such become discontented and dejected on the slightest pretext; they will never gain peace of mind unless they subject themselves wholeheartedly for the love of God. - Author: Thomas A Kempis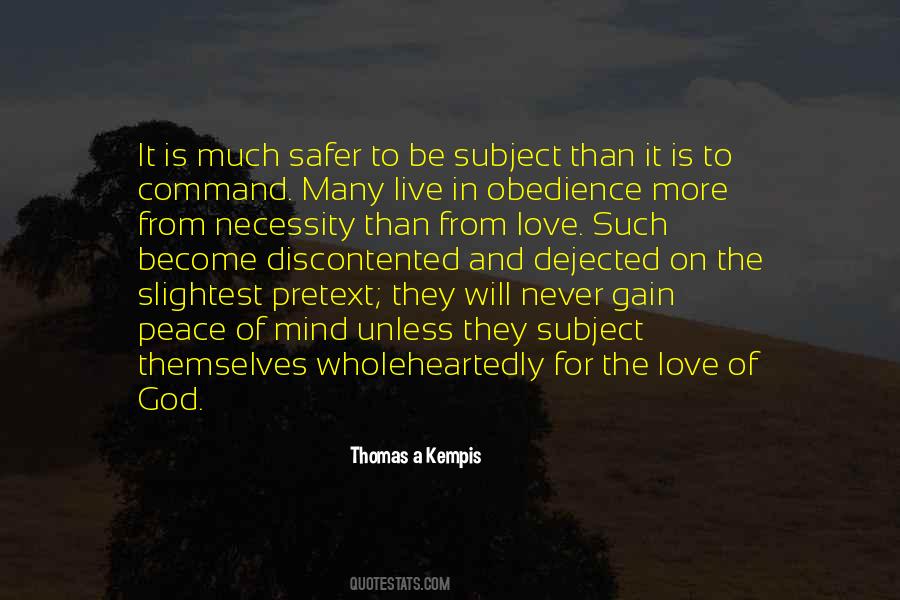 #43. Something is happening because of silence, because of peace, because of silence; if your mind is silent, if your mind is quiet, there is God, there is silence, this is the silence that is contagious. - Author: H.W.L. Poonja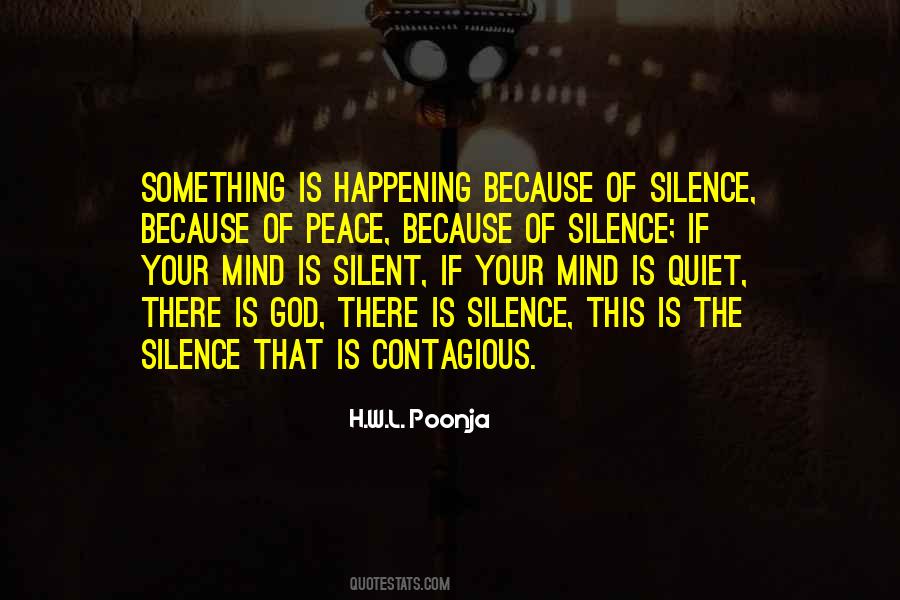 #44. The Hebrews knew that by rest, God meant not only the protection of their boundaries from invading hordes but the emotional, mental, and spiritual confidence they would have knowing that God was irreversibly with them. Rest was inseparable from God's presence. One always accompanies the other. - Author: Will Davis Jr.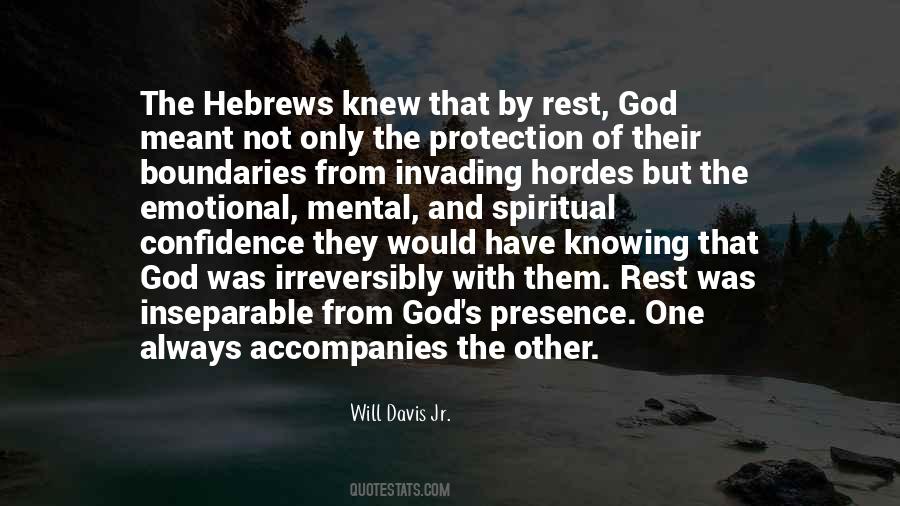 Famous Authors
Popular Topics