Fussiness Famous Quotes & Sayings
List of top 11 famous quotes and sayings about fussiness to read and share with friends on your Facebook, Twitter, blogs.
Top 11 Fussiness Quotes
#1. One hand I extend into myself, the other toward others. - Author: Dejan Stojanovic
#2. We all want things that are not necessarily essential, but we always choose those actions which we think will best improve the situation from our viewpoint. This means that the ideas that men hold determine their choice of actions. This means that the most important thing in the world is ideas. - Author: Percy L. Greaves Jr.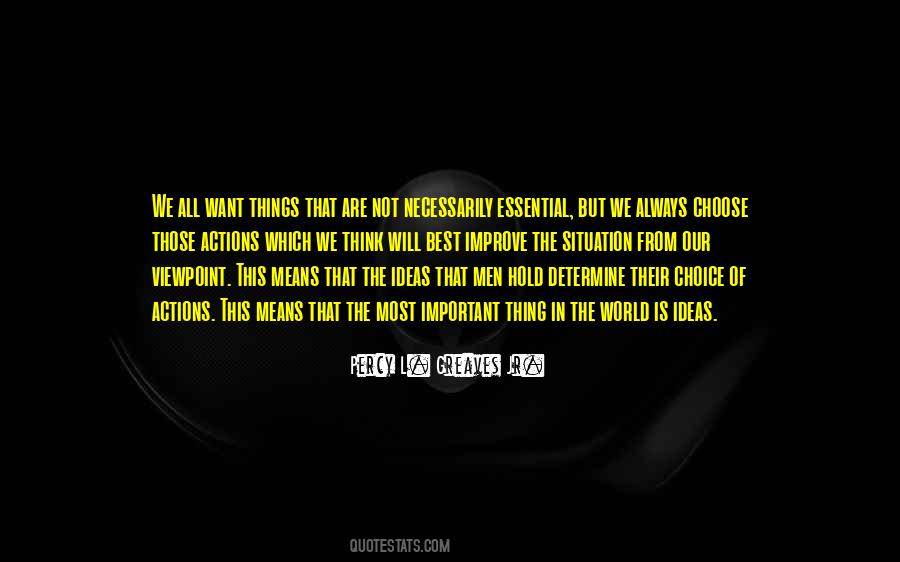 #3. We have known the bitterness of defeat and the exultation of triumph, and from both we have learned there can be no turning back. We must go forward to preserve in peace what we won in war. - Author: Douglas MacArthur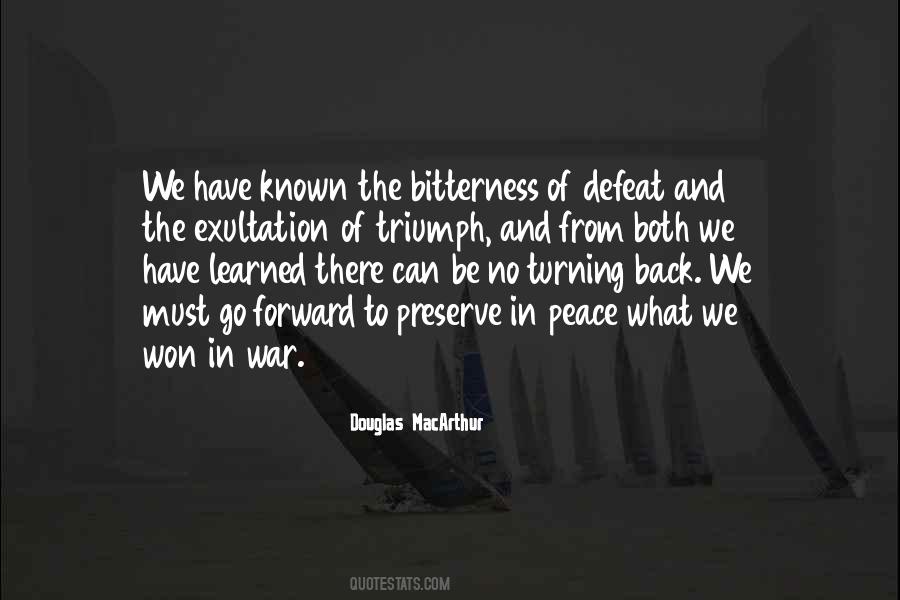 #4. When I went into the computer shop to change my last laptop, the 19-year-old kid behind the counter looked at my six-year-old model and described it as 'vintage.' 'Vintage?' I wanted to scream. 'Son, I've got shirts older than you! I own underpants that have seen more of the world!' - Author: John Niven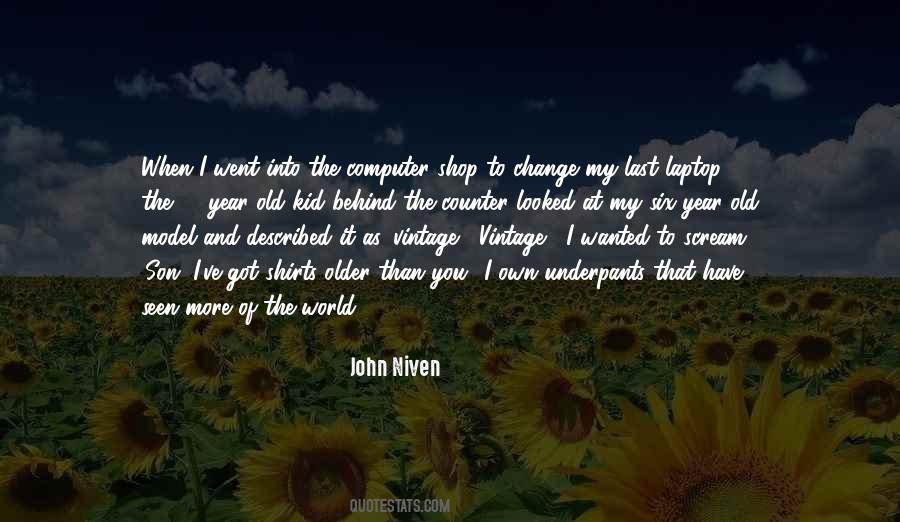 #5. When we exclude God from our intents and plans, we leave our "house of bread". - Author: Sunday Adelaja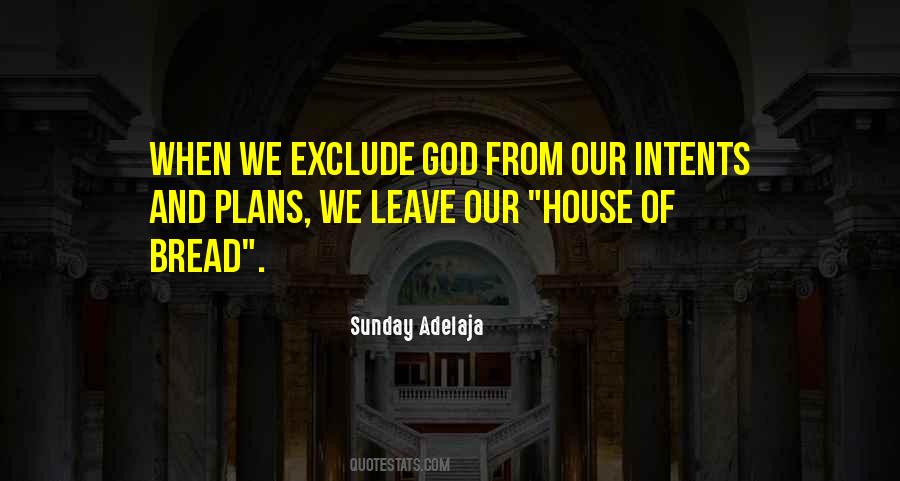 #6. Our tongues danced - not a waltz or a minuet, but a war dance, a death dance of bone drums and screaming fiddles. - Author: Sarah J. Maas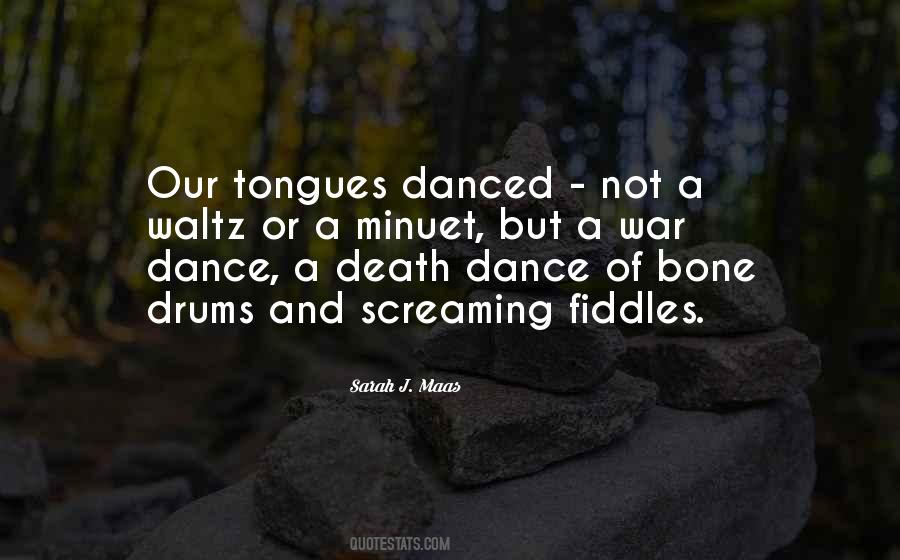 #7. It is easy to think you have a heart for orphans on the other side of the world, but to resent the demands of the children in your living room. You cannot have a heart for the gospel and fussiness about your life at the same time. - Author: Rachel Jankovic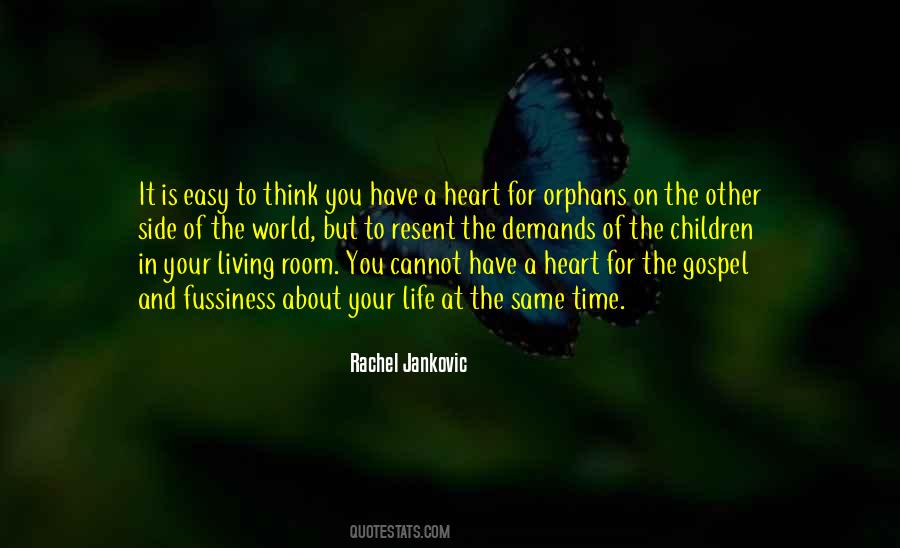 #8. Rabbit and Owl are aging bachelors whose respective megalomania and fussiness are tempered only by their mutual friendship, of which the less said, the better. - Author: Frederick C. Crews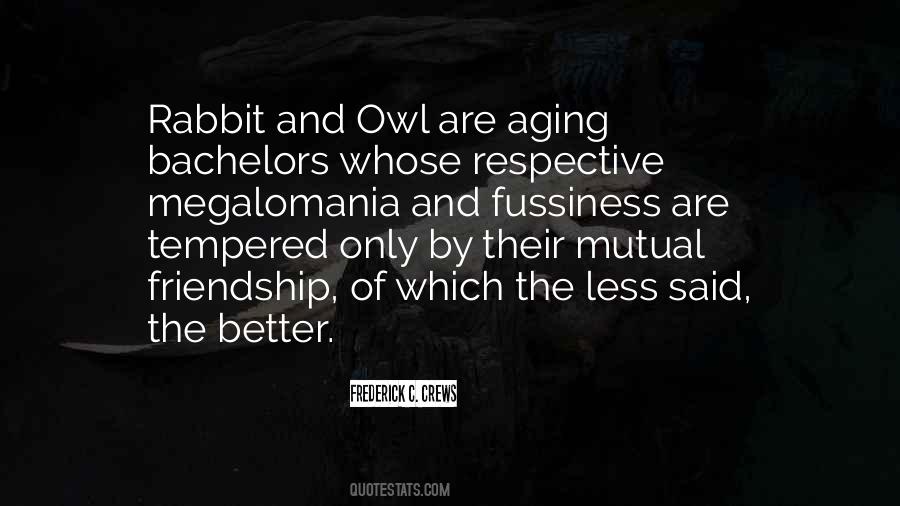 #9. I hate writing, I hate pens and paper and all that fussiness. I have done well enough without it too, I think. Oh, I am lying to myself. I have feared writing. But books have saved me sometimes, that is the truth - my Samaritans. - Author: Sebastian Barry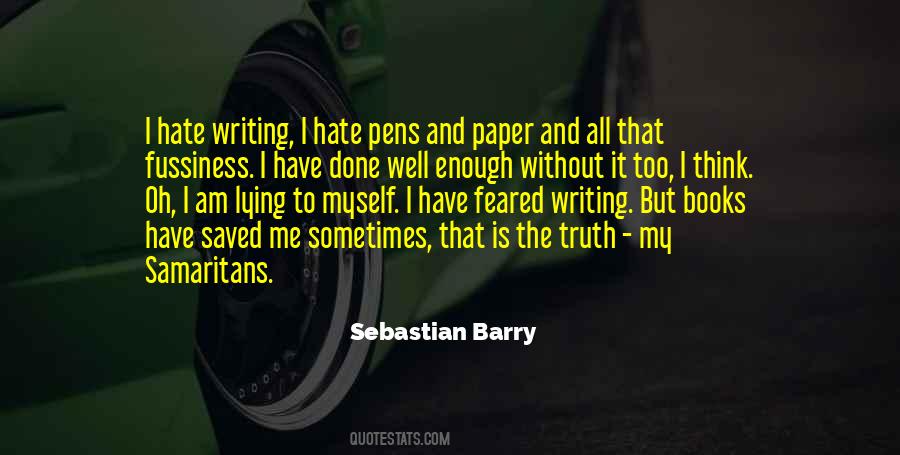 #10. The fact is, there's a great deal of hair-splitting fussiness when it comes to fly-fishing, most of it as silly as a top hat. - Author: Justin Cronin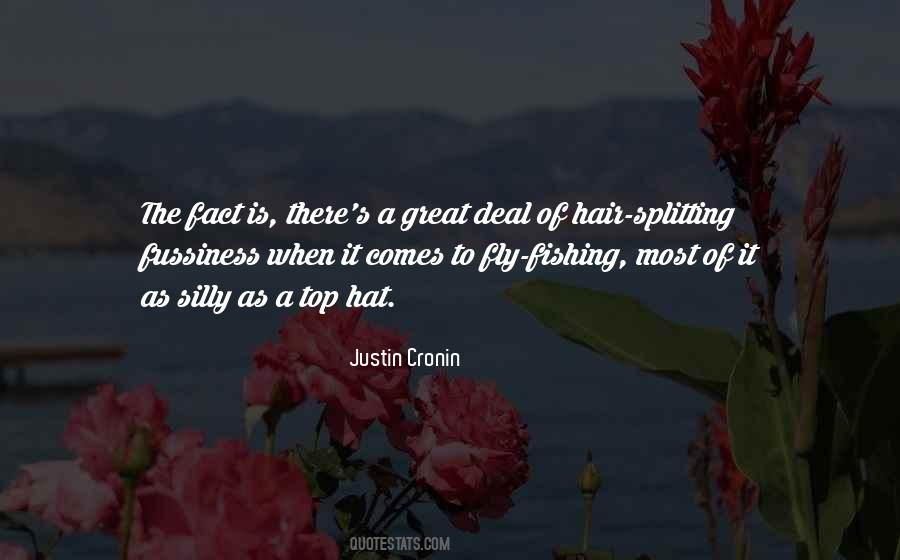 #11. It was worth repeating, because it constituted the First Law of Sentient Ordnance: Thou shalt not blow up the wrong planet. On that point the programmers had been insistent to the point of fussiness. Accordingly, - Author: Tom Holt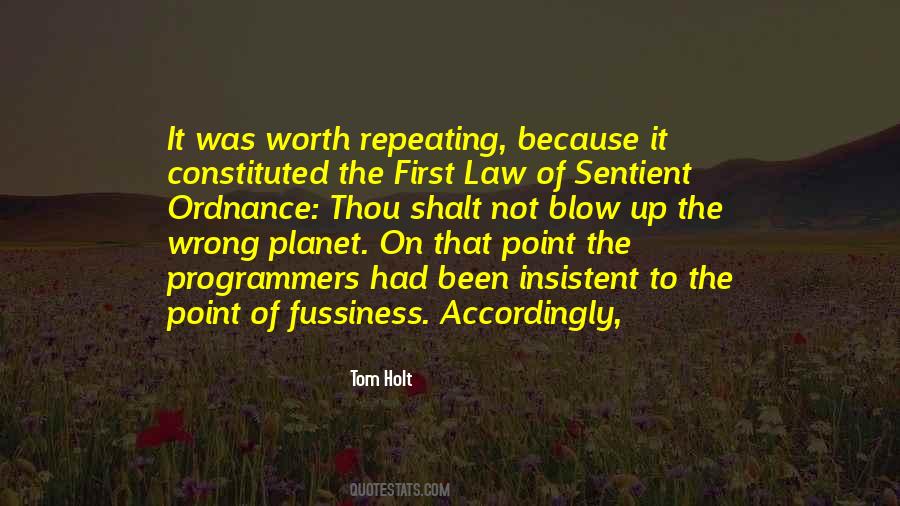 Famous Authors
Popular Topics