Friends Are Necessary Famous Quotes & Sayings
List of top 34 famous quotes and sayings about friends are necessary to read and share with friends on your Facebook, Twitter, blogs.
Top 34 Friends Are Necessary Quotes
#1. Sometimes lies are most necessary with our friends. - Author: Brent Weeks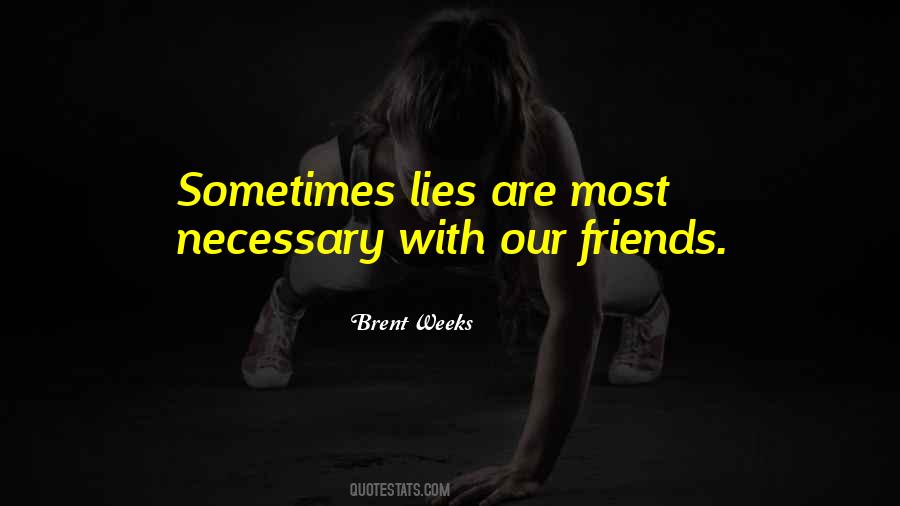 #2. Two main categories of people are needed in your circle; those who give you the necessary support to accomplish your dreams and those who become beneficiaries of what you achieve. - Author: Israelmore Ayivor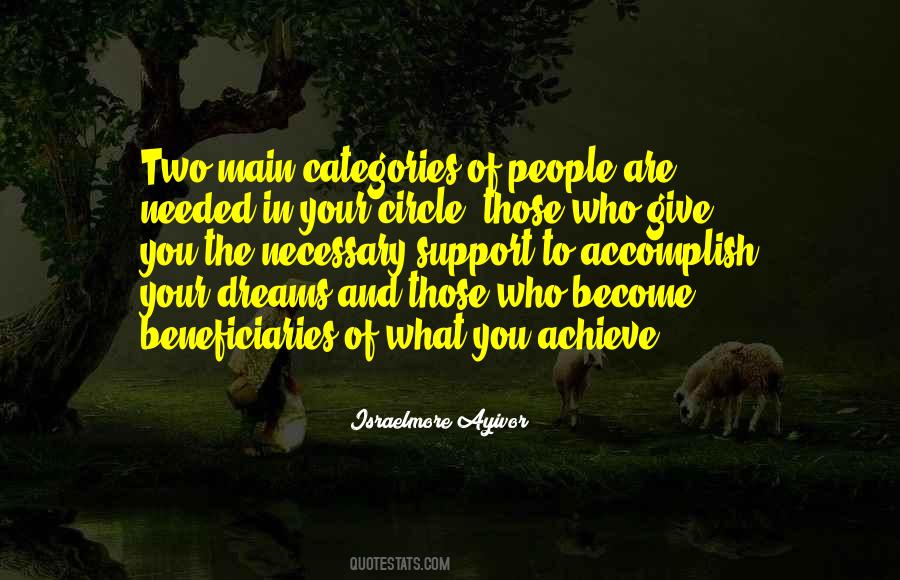 #3. Death is an old friend; I know him well. I lived with him, ate with him, slept with him; to meet him again does not frighten me death is as necessary as birth, as happy in its own way. - Author: Robert A. Heinlein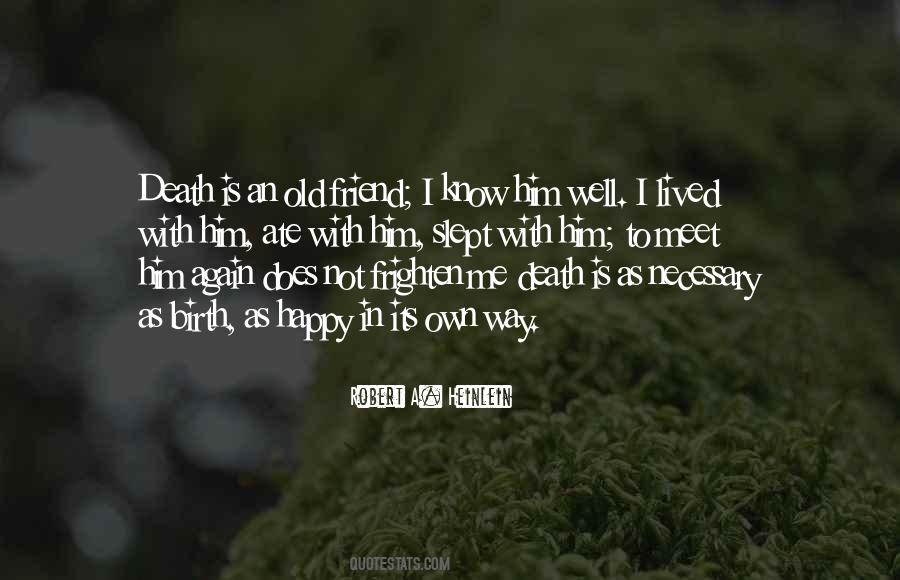 #4. Certain faults are necessary for the existence of the individual. We would resent it if old friends were to get rid of certain peculiarities. - Author: Johann Wolfgang Von Goethe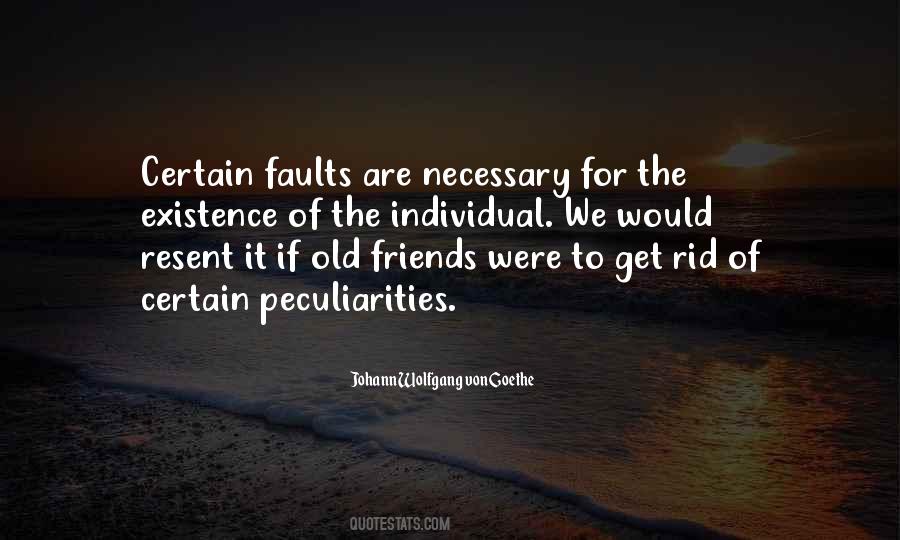 #5. May I gain no victory that harms me or my opponent. May I reconcile friends who are mad at each other. May I, insofar as I can, give all necessary help to my friends and to all who are in need. May I never fail a friend in trouble.
Prayer on the Golden Rule (abridged) - Author: Eusebius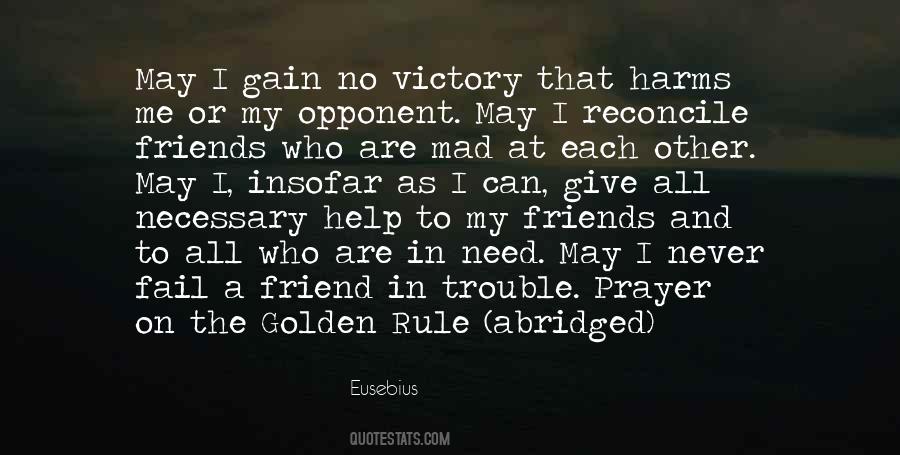 #6. A man's needs are few. The simpler the life, therefore, the better. Indeed, only three things are truly necessary in order to make life happy: the blessing of God, the benefit of books, and the benevolence of friends. - Author: Thomas Chalmers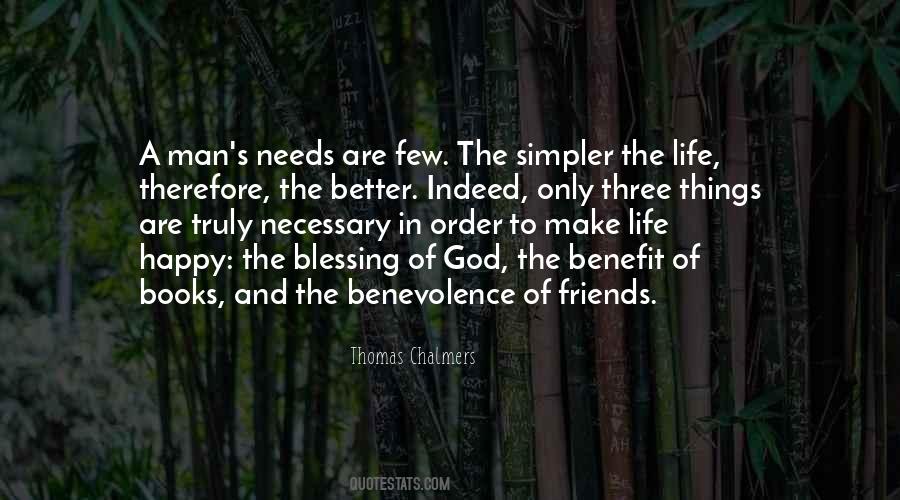 #7. He is a friend who, in dubious circumstances, aids in deeds when deeds are necessary. - Author: Plautus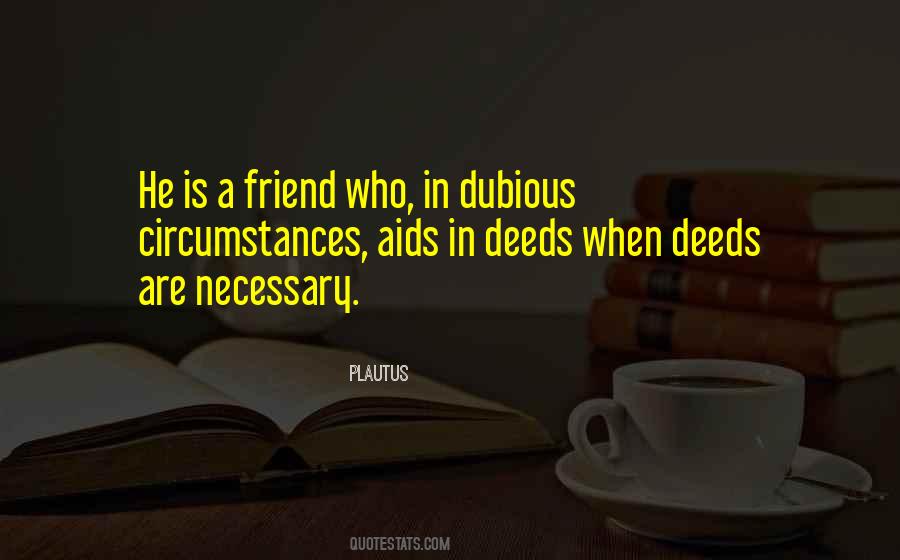 #8. Through [my friends] I discovered what it was to love people. There was an art to it ... which was not really all that different from the love that is necessary in the making of art. It required the effort of always seeing them for themselves and not as I wished them to be ... - Author: Lucy Grealy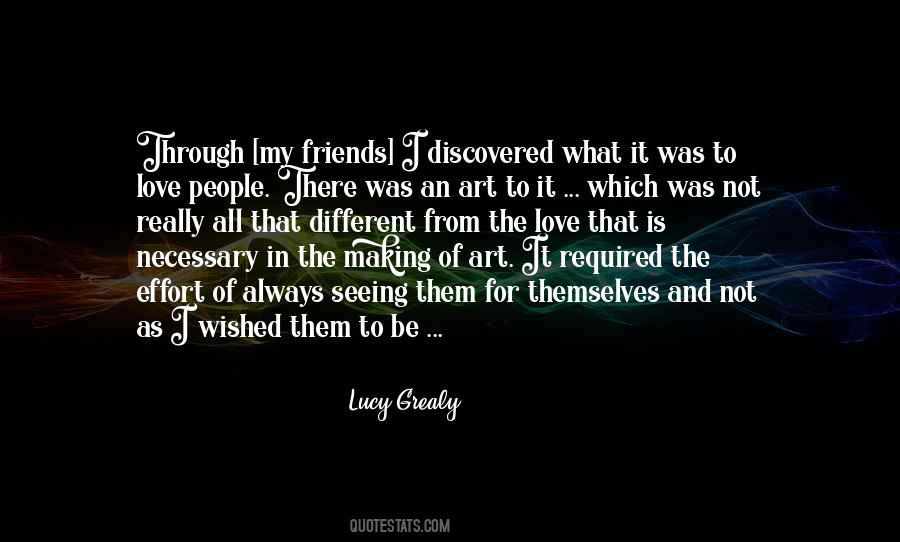 #9. Friendship is a thing most necessary to life, since without friends no one would choose to live, though possessed of all other advantages. - Author: Aristotle.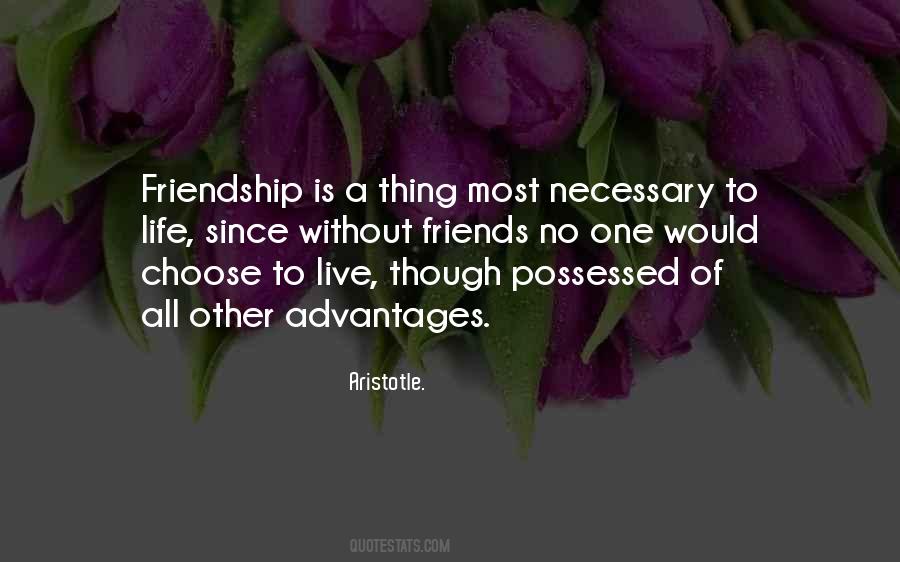 #10. Asking anyone what she or he is reading is a necessary part of conversation, exchanging news. So I take recommendations from friends - and I always pass along a book I've loved. - Author: Marianne Wiggins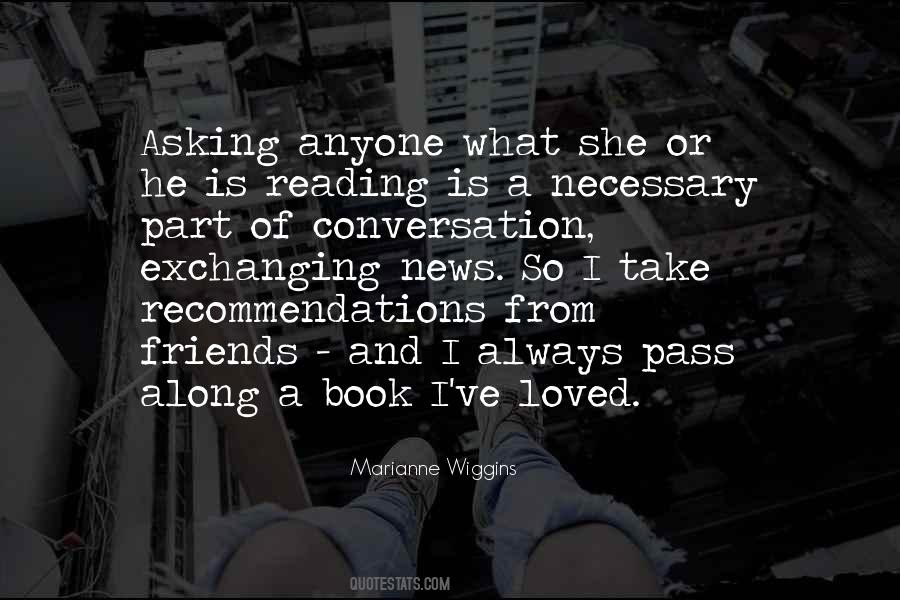 #11. A number of his friends whose wilfully overburdened lives inhibited the enjoyment of all but necessary pleasures somehow found time to take afternoon tea with the Ackroyds in their neat Edwardian villa in Swiss Cottage with its comfortable sitting-room and atmosphere of timeless indulgence. - Author: P.D. James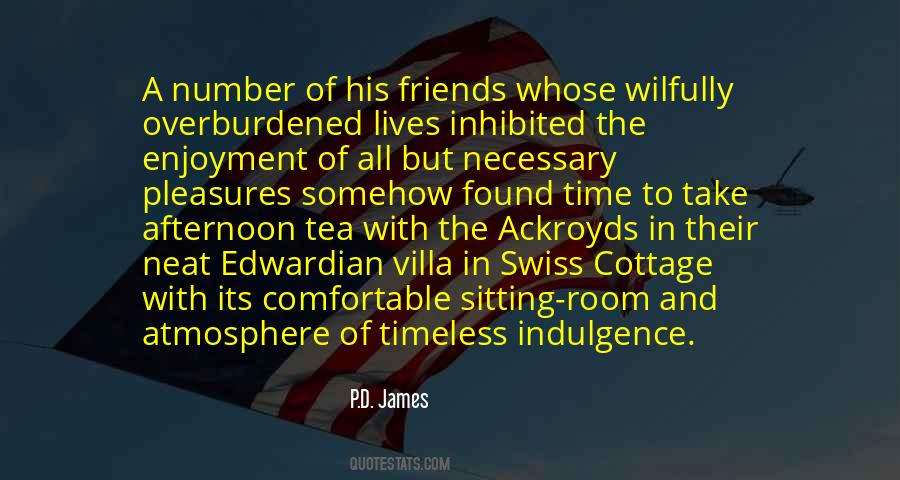 #12. It is necessary to me, not simply to be but to utter, and I require utterance of my friends. - Author: George Eliot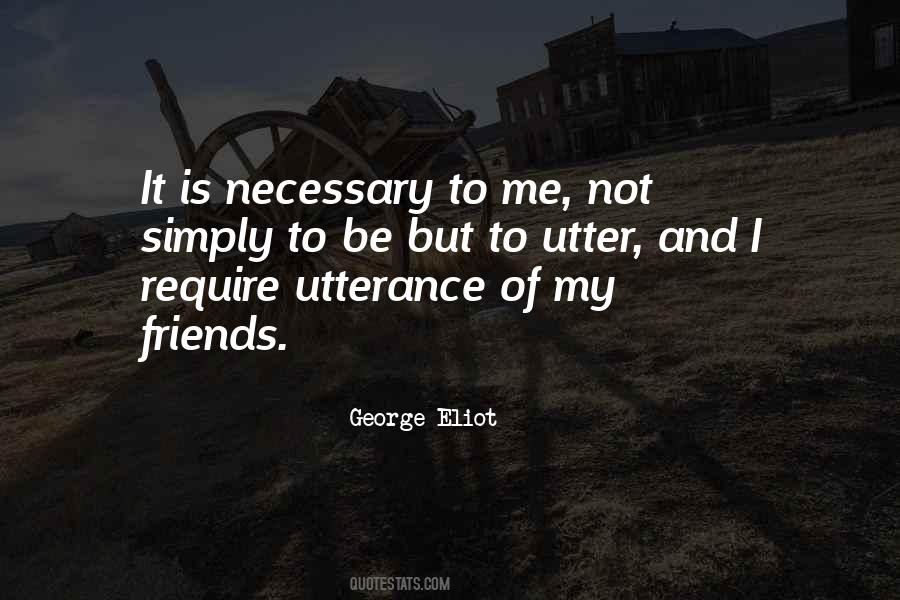 #13. I think that France has not made it clear enough recently to our German friends how important it is to introduce euro bonds as a tool against speculation. And how the necessary budget discipline needs to be accompanied by growth. - Author: Francois Hollande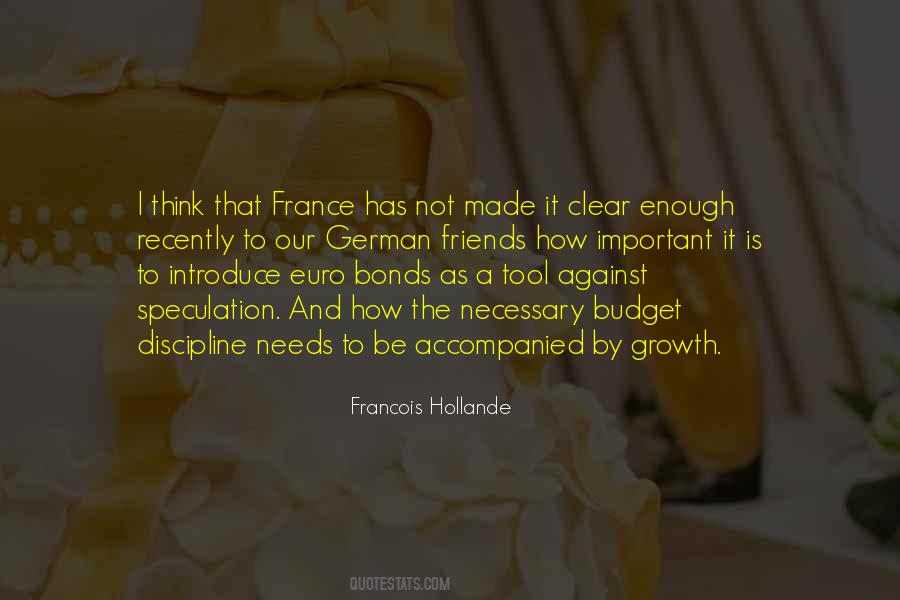 #14. Certain flaws are necessary for the whole. It would seem strange if old friends lacked certain quirks. - Author: Johann Wolfgang Von Goethe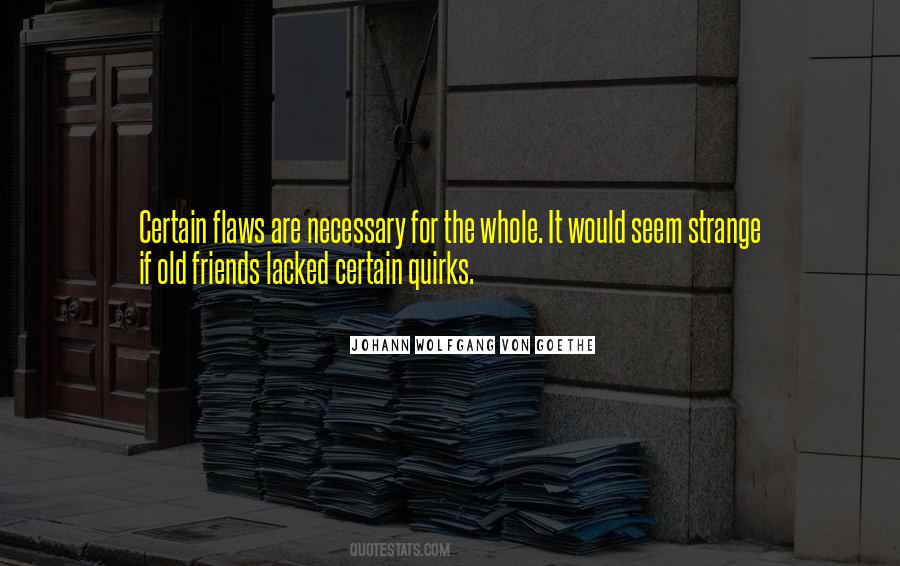 #15. Caring for friends opens the heart, and gifts us with the privilege of sharing the fruits of our self-imposed and necessary solitude. - Author: Max Elliott Slade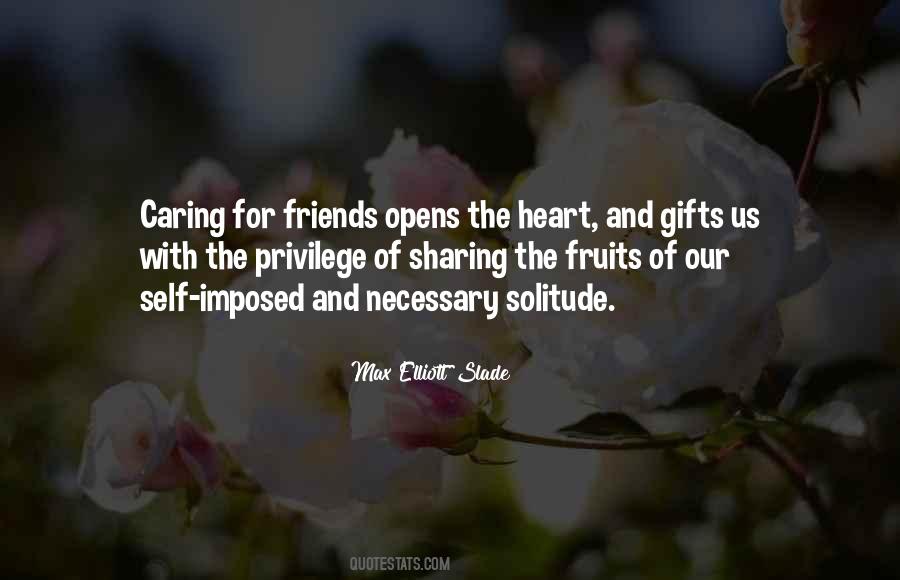 #16. My friends, God is necessary for me if only because he is the one being who can be loved eternally. - Author: Fyodor Dostoyevsky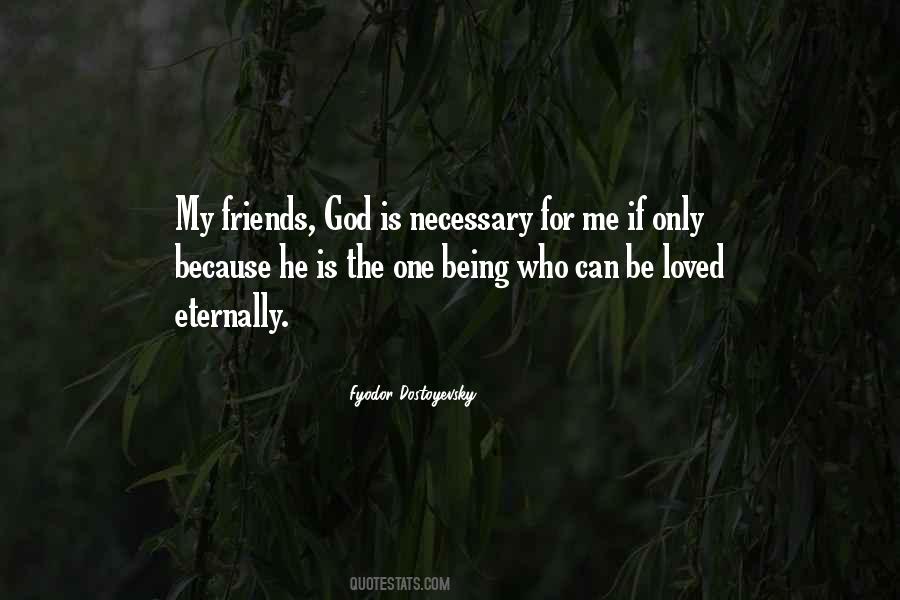 #17. Learn to raise capital by any means necessary. That's your primary job as an entrepreneur. You must continually raise capital from family and friends, banks, suppliers, customers and investors. - Author: Richard Branson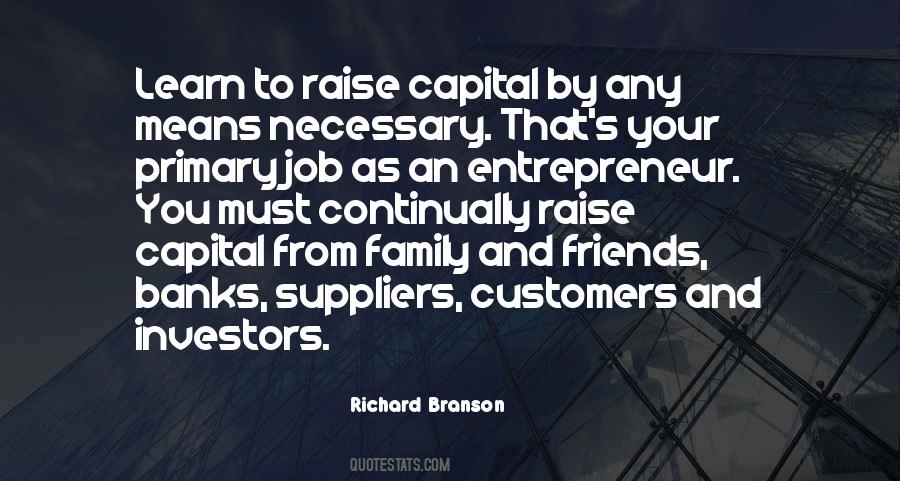 #18. It is not necessary to have enemies if you go out of your way to make friends hate you. - Author: Frank Dane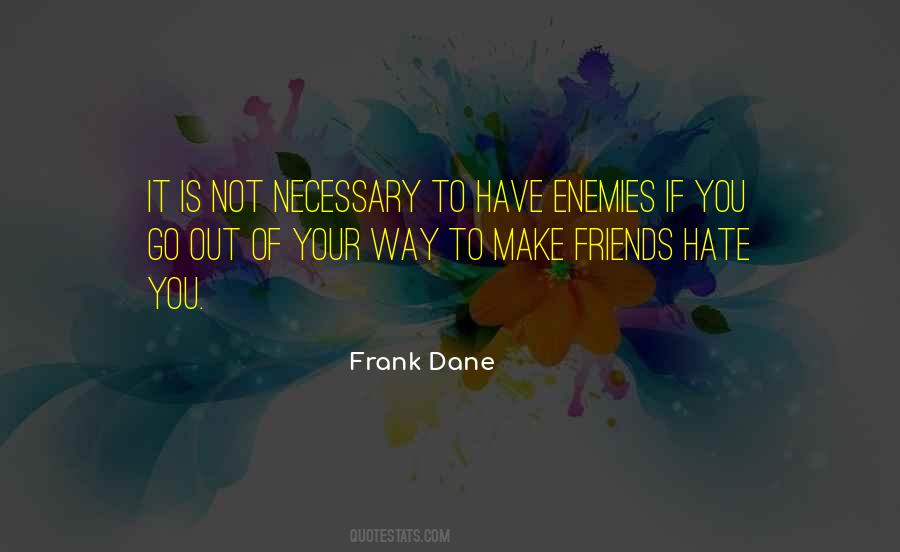 #19. When we're trying to solve difficult national issues its sometimes necessary to talk to adversaries as well as friends. Historians have a word for this: diplomacy. - Author: Madeleine Albright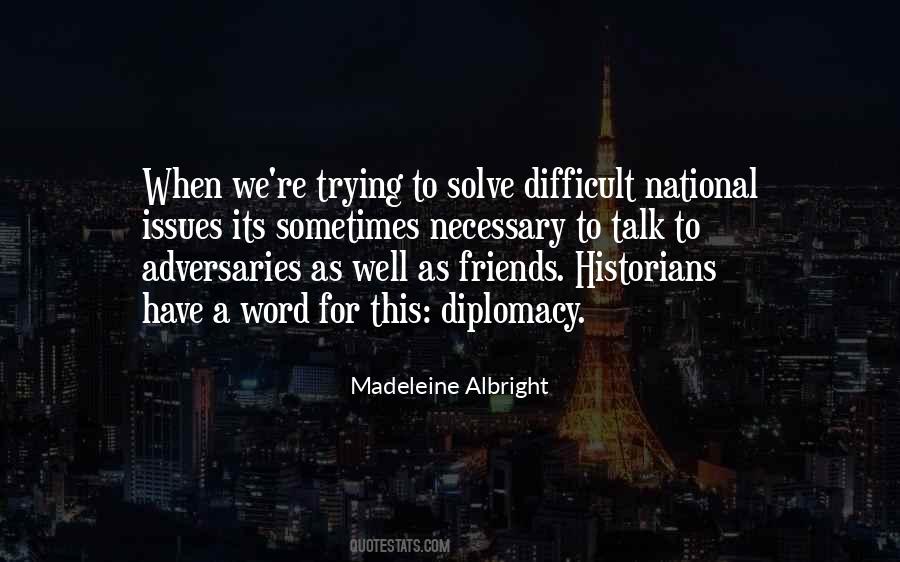 #20. Is it possible, that is, to love God no matter what? Job, through three tough tests - the loss of his possessions and children, the loss of his health, and the loss of his friends and their respect - answers in the affirmative. Yes, it is possible. In fact, it is necessary - Author: Sidney Greidanus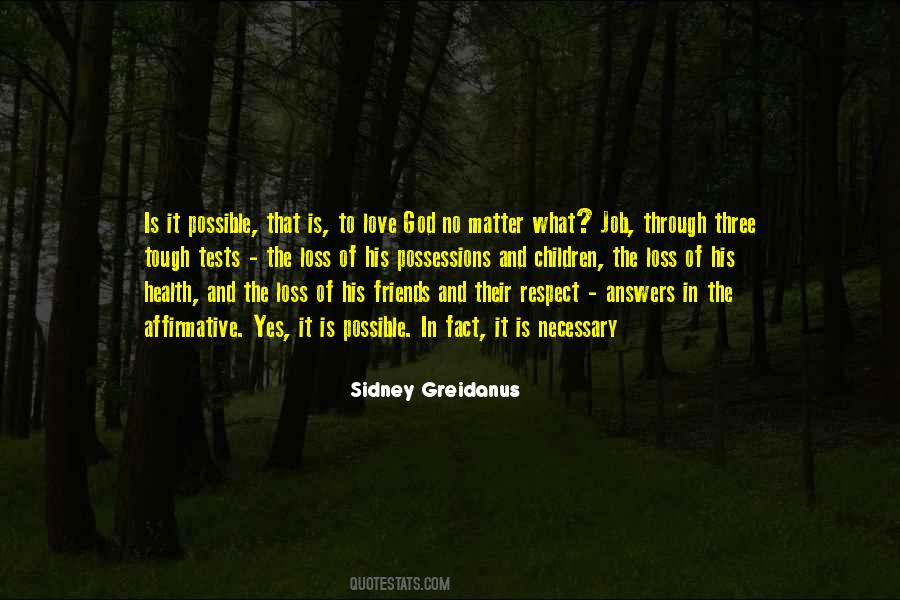 #21. No man is so perfect, so necessary to his friends, as to give them no cause to miss him less. - Author: Jean De La Bruyere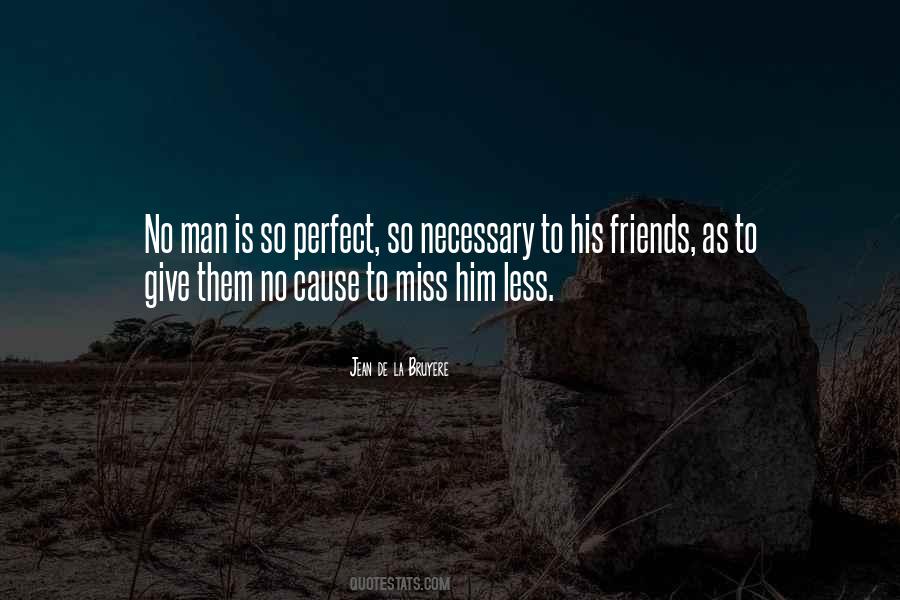 #22. Deliberately seeking solitude-quality time spent away from family and friends-may seem selfish. It is not. Solitude is as necessary for our creative spirits to develop and flourish as are sleep and food for our bodies to survive. - Author: Sarah Ban Breathnach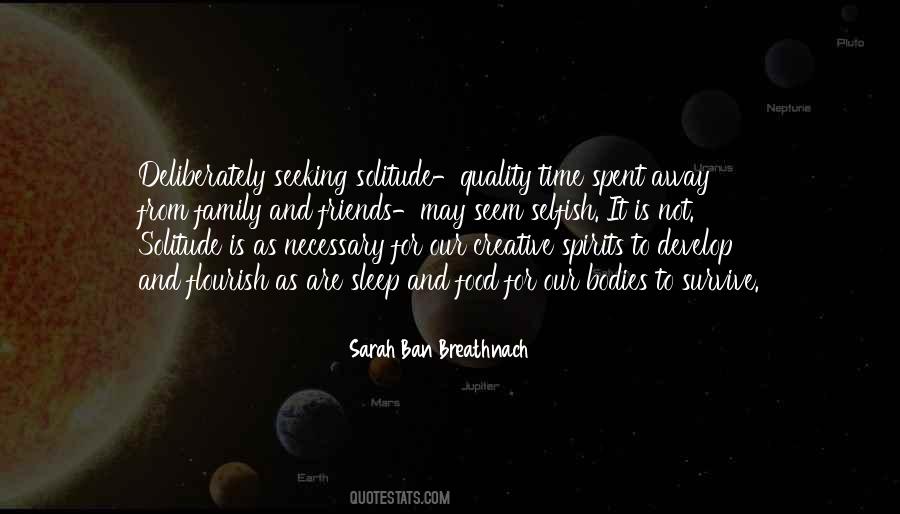 #23. We are, heart and soul, friends to the freedom of the press ... It is a precious pest, and a necessary mischief, and there would be no liberty without it. - Author: Fisher Ames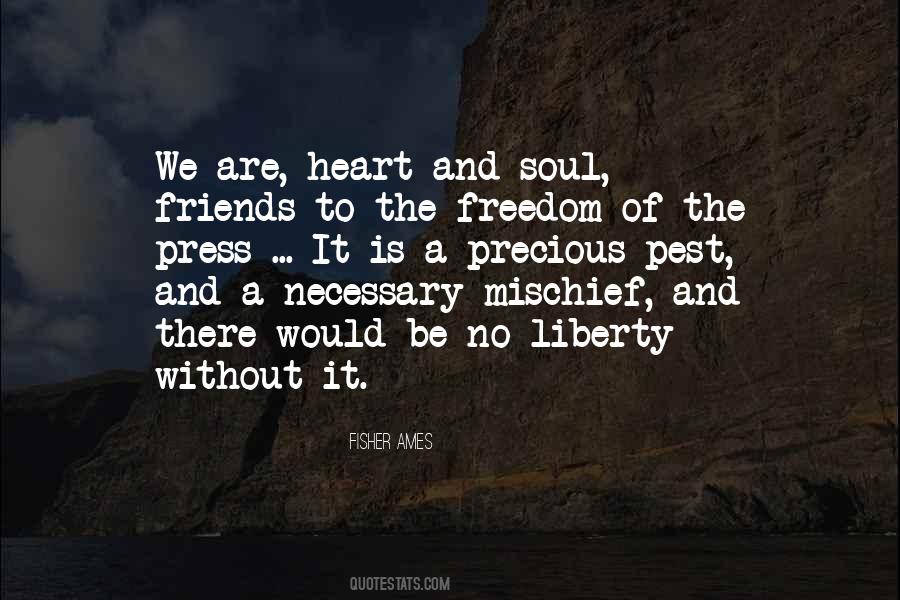 #24. It's not necessary with your friends to discuss something you know you will disagree profoundly on. - Author: Ruth Rendell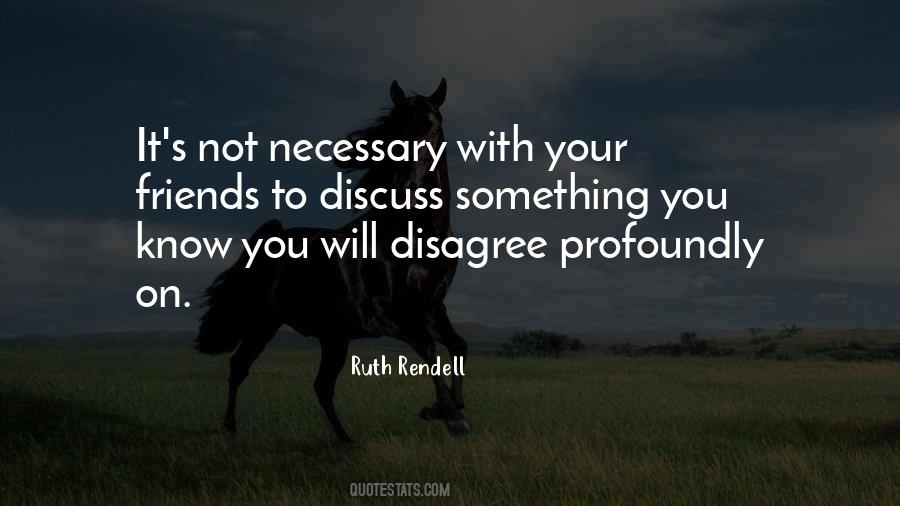 #25. Good health and sufficient money are necessary for a base level of happiness, but you need to be right with your family, friends, and romantic partners to truly enjoy life. The - Author: Scott Adams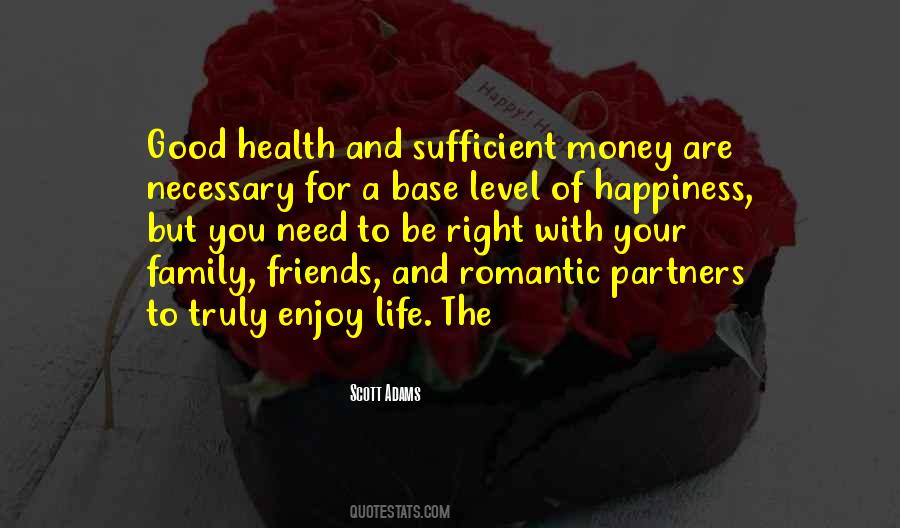 #26. Friends are necessary to a happy life. When friendship deserts us, we are as helpless as a ship left by the tide high upon the shore. When friendship returns to us, it's as though the tide came back, giving us buoyancy and freedom. - Author: Harry Emerson Fosdick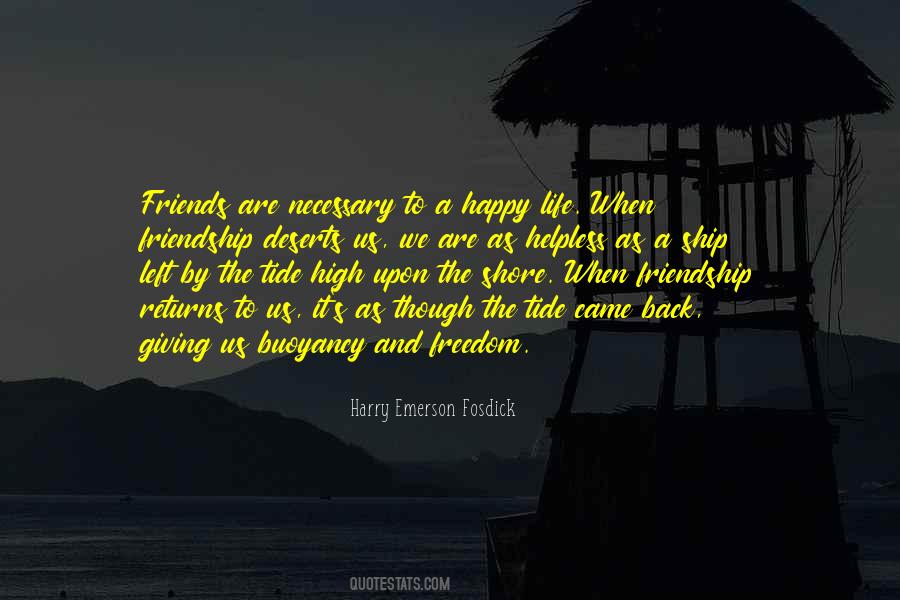 #27. There is no need to outrun the lion. All that is necessary for a man to do in order to survive is to outrun his friends. - Author: Michael Dobbs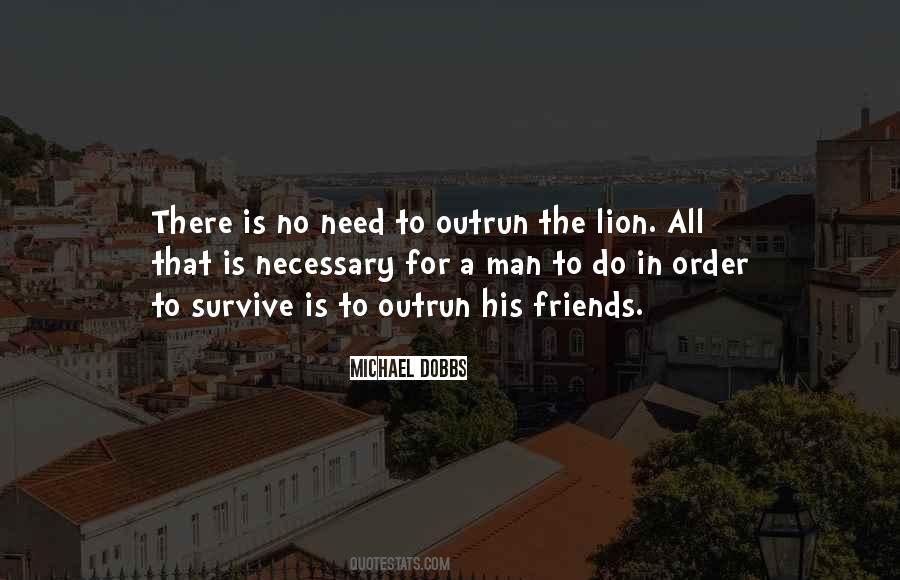 #28. Don't be dismayed at good-byes. A farewell is necessary before you can meet again. And meeting again, after moments or lifetimes, is certain for those who are friends. - Author: Richard Bach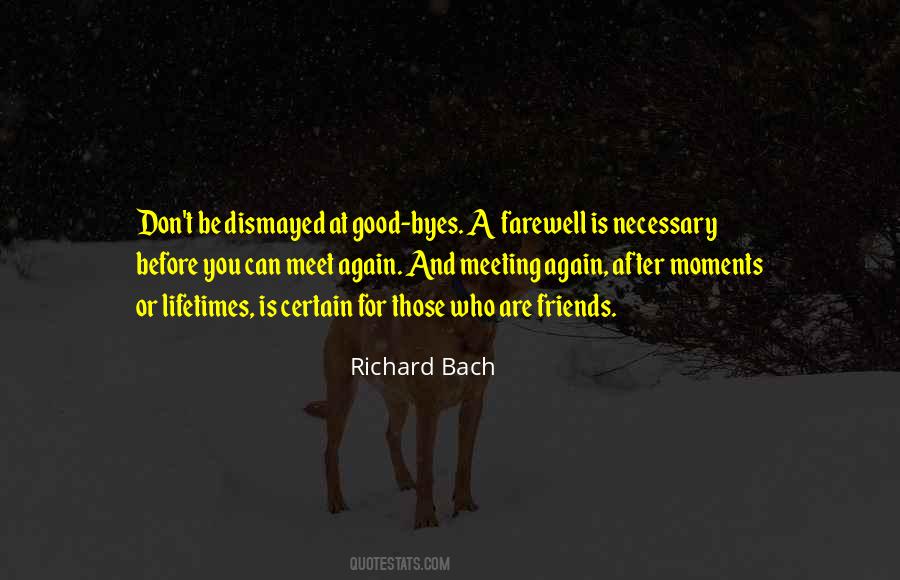 #29. As I said, either friends or the country, some . . . either some very dear person or some very dear place seems necessary to relieve life's daily grey, and to show that it is grey. If possible, one should have both. - Author: E. M. Forster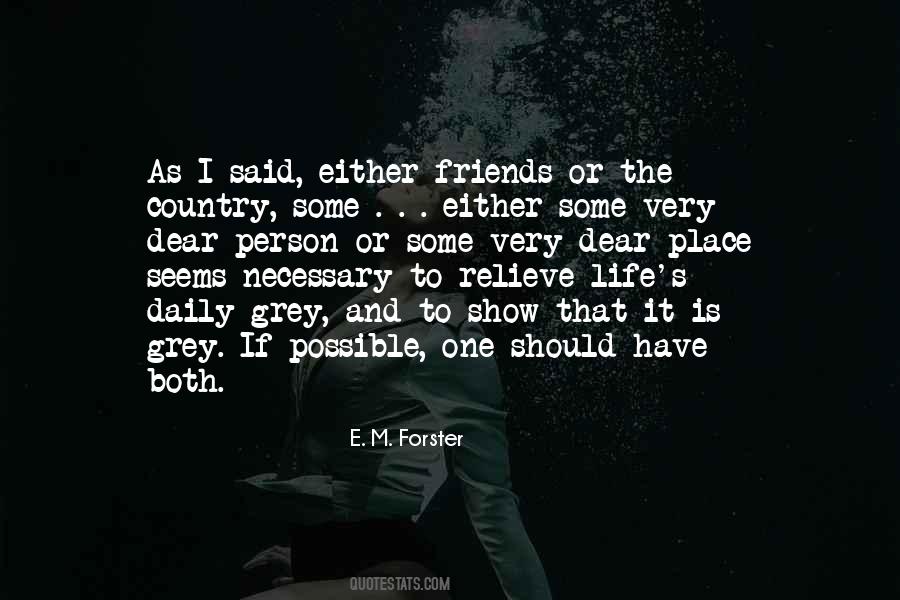 #30. I have everything in the world that is necessary to happiness
good faith, good friends, and all the work I can possibly do. - Author: Anna Howard Shaw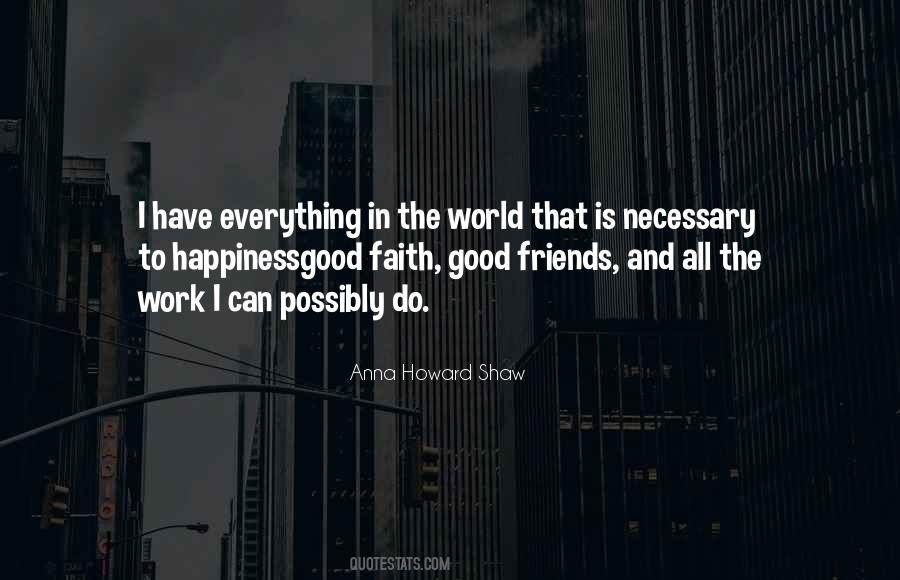 #31. You don't have to live happily ever after with every single person in your life in order to live happily ever after. Some unfortunate endings are necessary. - Author: Joyce Rachelle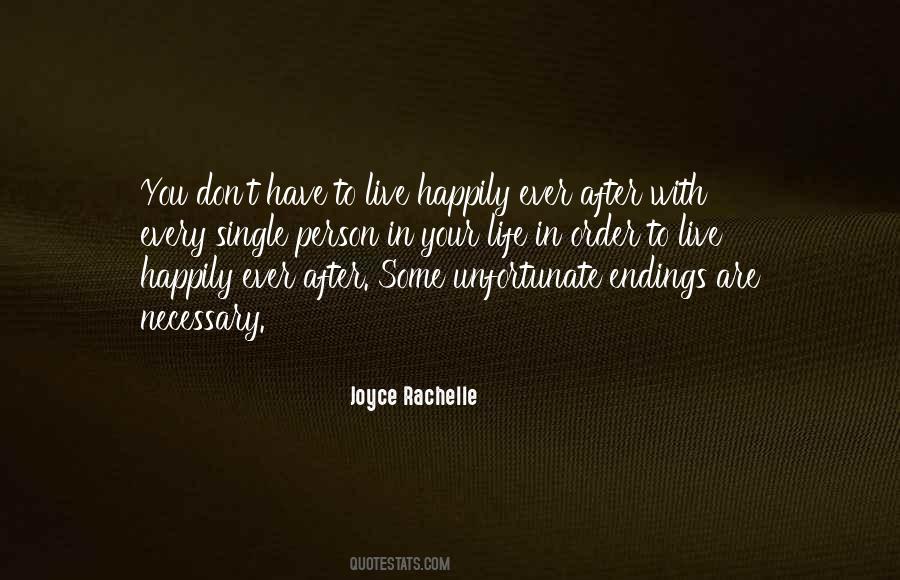 #32. She was as necessary as the sun to me - Author: Tiffany Baker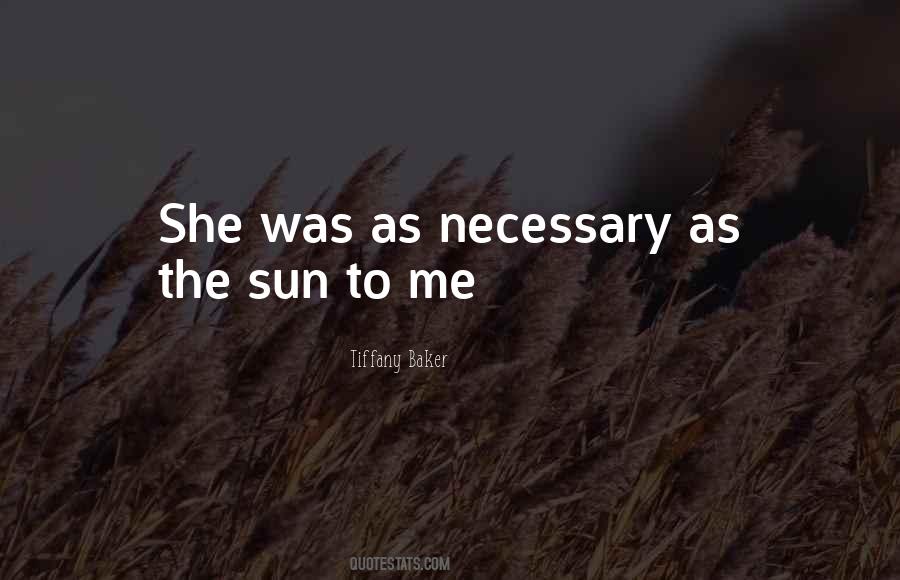 #33. That's what best friends did for each other. No coddling, just straight talk, mockery, and having each other's back. And providing vodka when necessary and not pregnant. - Author: L.B. Gregg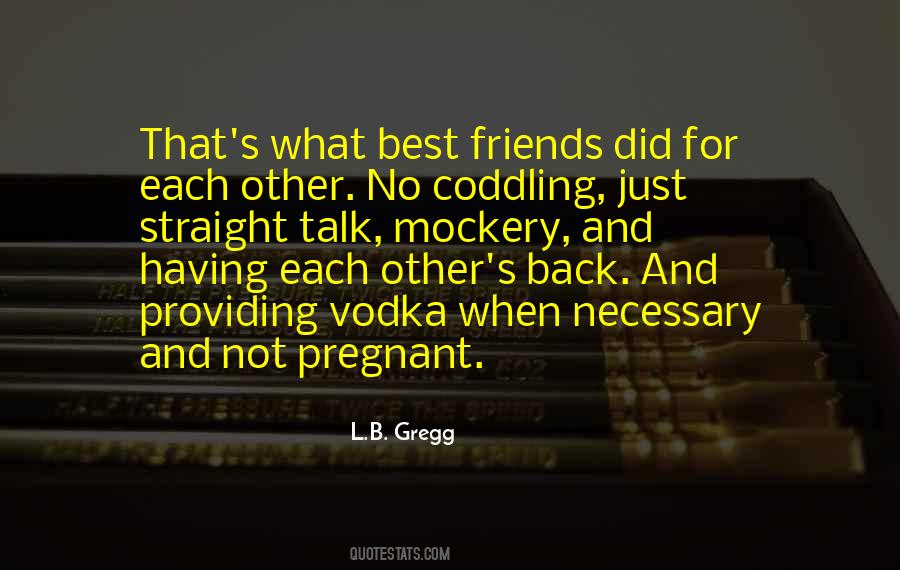 #34. Eating is the purest mode of consumption. Our purchases are statements about our social class, our friends, and our beliefs. Buying something as continually necessary as food is an ongoing act of self-definition. - Author: Evan D.G. Fraser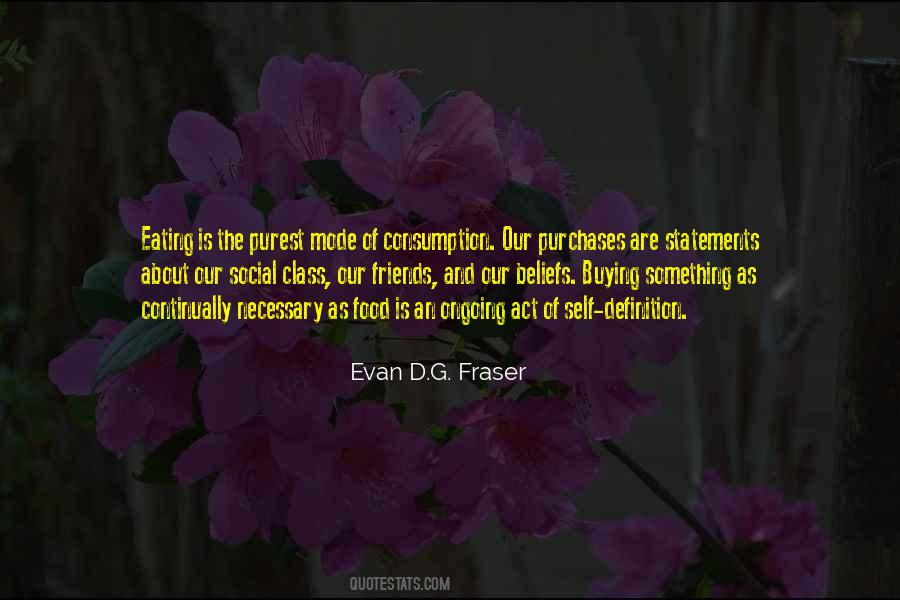 Famous Authors
Popular Topics