Forgive Never Forget Famous Quotes & Sayings
List of top 64 famous quotes and sayings about forgive never forget to read and share with friends on your Facebook, Twitter, blogs.
Top 64 Forgive Never Forget Quotes
#1. But I promise," she breathed into the soil, "I promise that I will stop him. I promise that I will never forgive, never forget what they did to you. I promise that I will free Eyllwe. I promise that I will see your father's crown restored to his head. - Author: Sarah J. Maas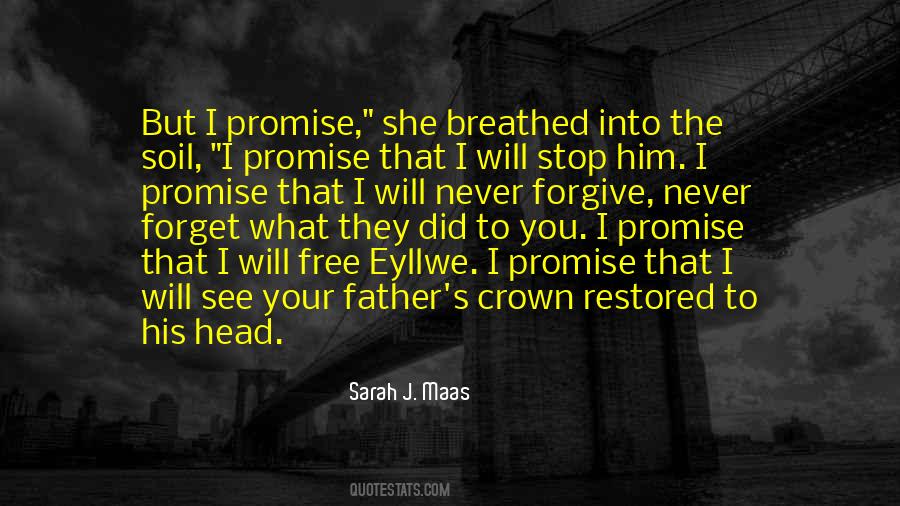 #2. Forgive & forget, live for the moment and never regret - Author: Rebecca Taylor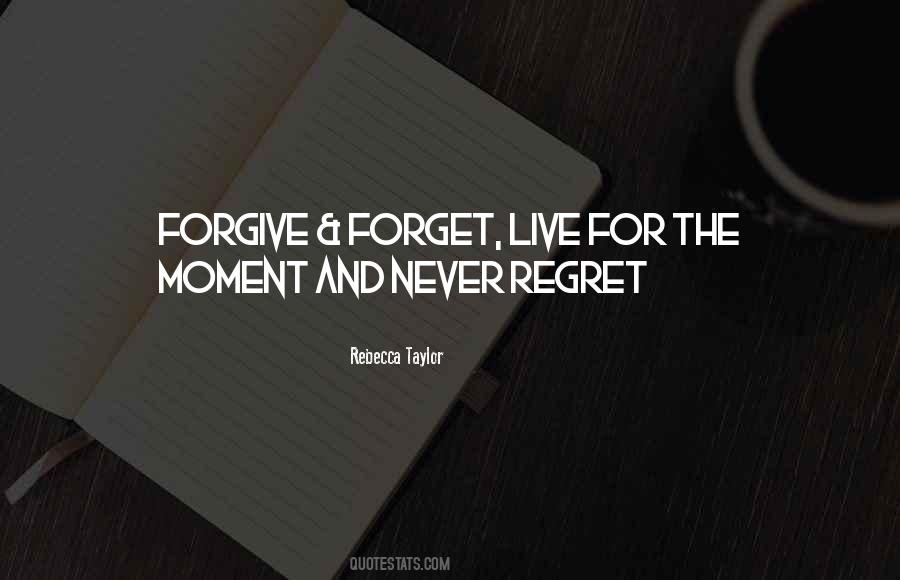 #3. If you could forget and forgive what happened."
He snatched the chalk with nervous, trembling fingers, and breaking it, wrote the initial letters of the following phrase, "I have nothing to forget and to forgive; I have never ceased to love you. - Author: Leo Tolstoy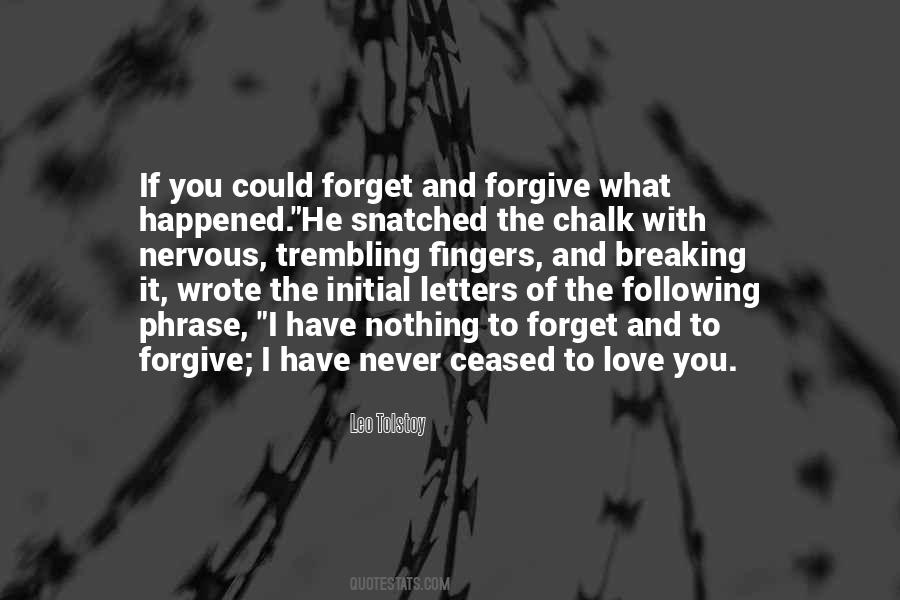 #4. Accept love with love, but never forget to forgive hate with love. - Author: Debasish Mridha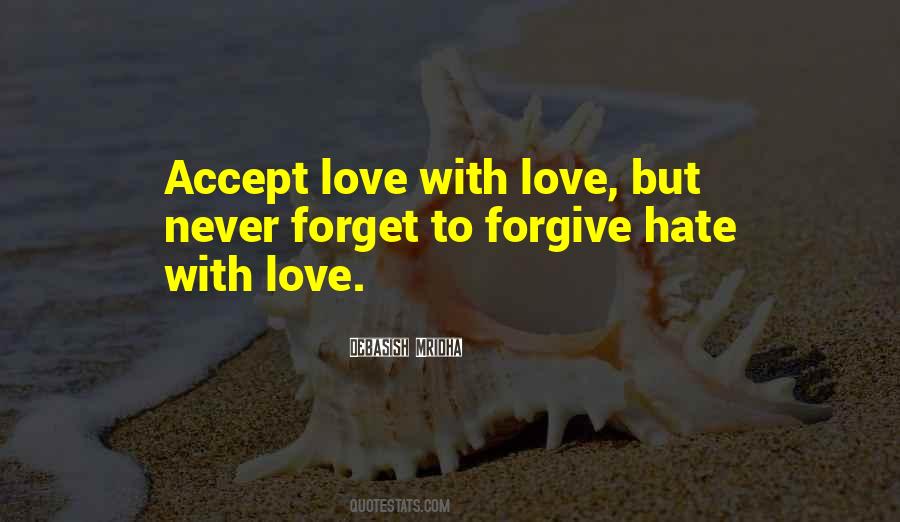 #5. For your loss, never regret.
But forgive and forget. - Author: Debasish Mridha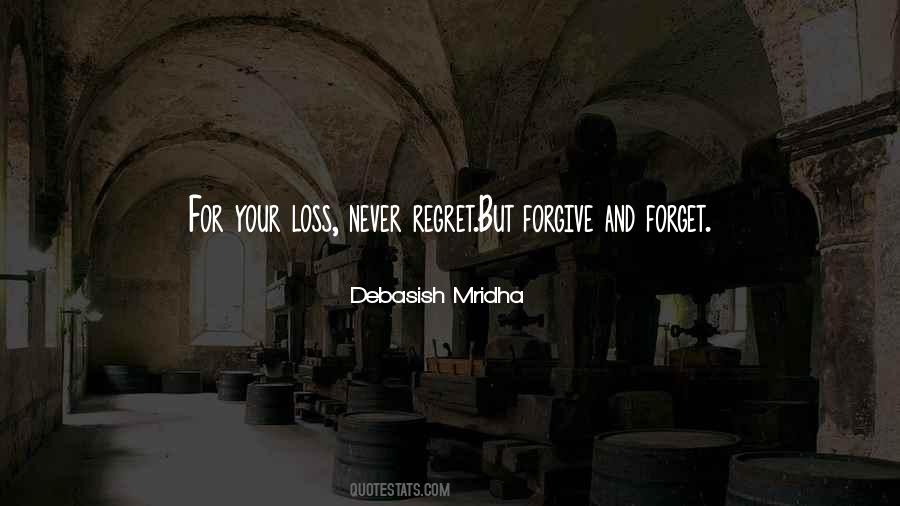 #6. Things happen. Things that you think you'll never get over. But you do. You move on. It gets better with time. You forget. Forgive. Whatever. Life goes on and you go on with it. - Author: Sophie Jordan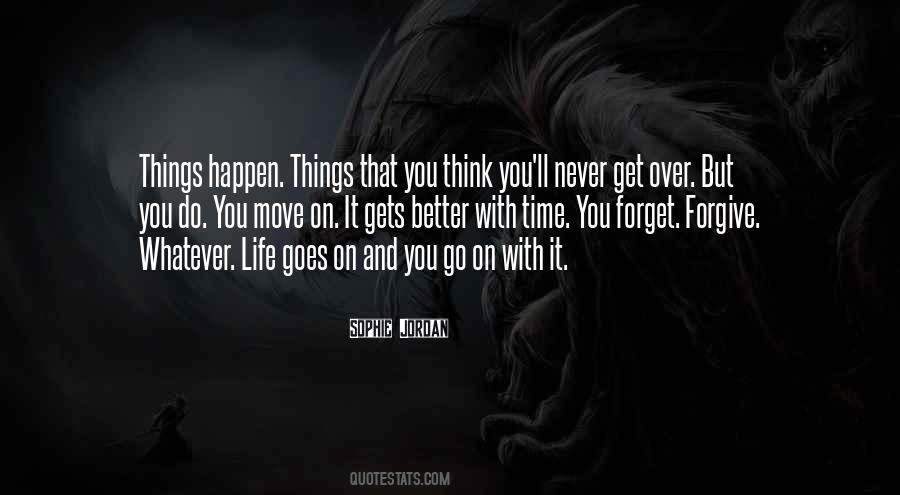 #7. I never forgive, but I always forget. - Author: Arthur Balfour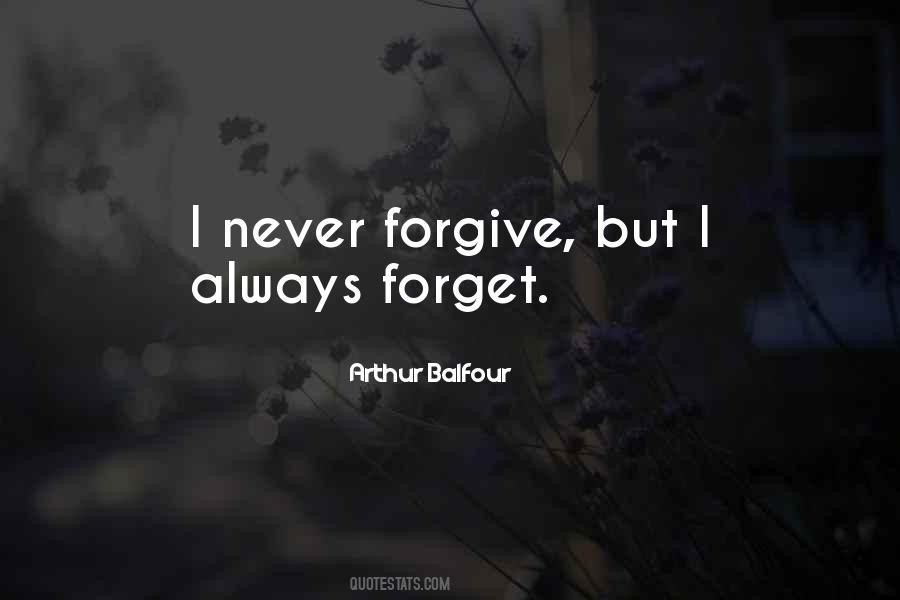 #8. The best way to get along is never to forgive an enemy or forget a friend. - Author: Walter Winchell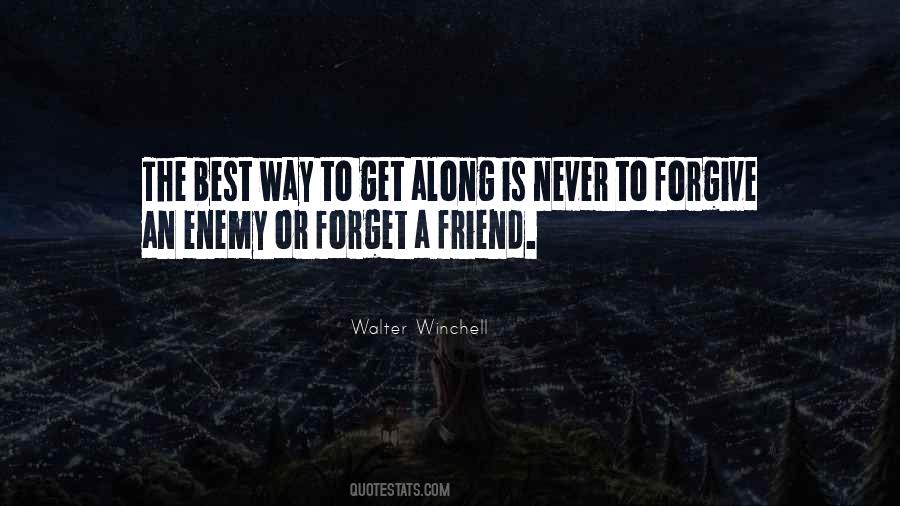 #9. Every person has a life mission to fulfill. Never attempt to destroy what God has put in another person to do. You don't know God's plans, but Satan will most certainly use you to stop his plans. - Author: Shannon L. Alder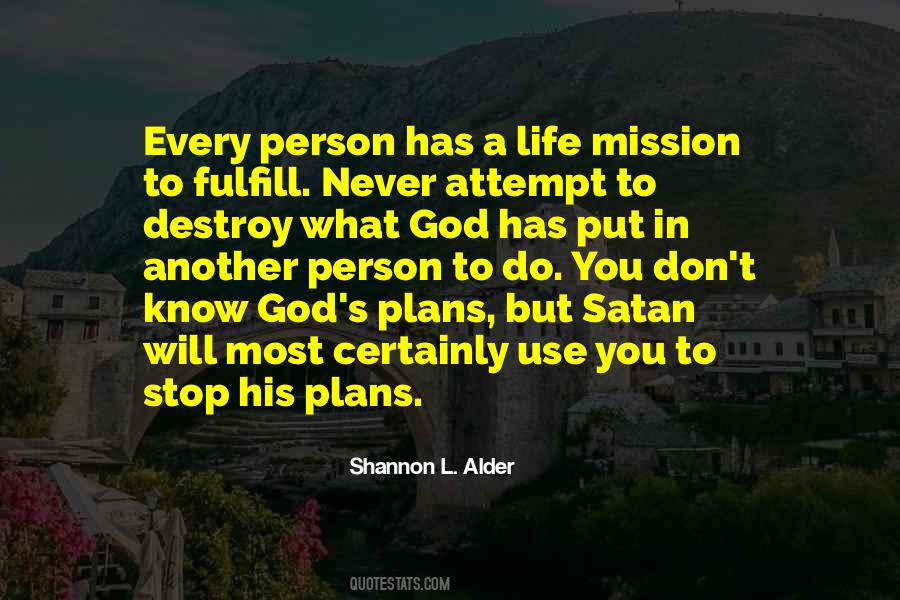 #10. Never forget that to forgive yourself is to release trapped energy that could be doing good work in the world. - Author: D. Patrick Miller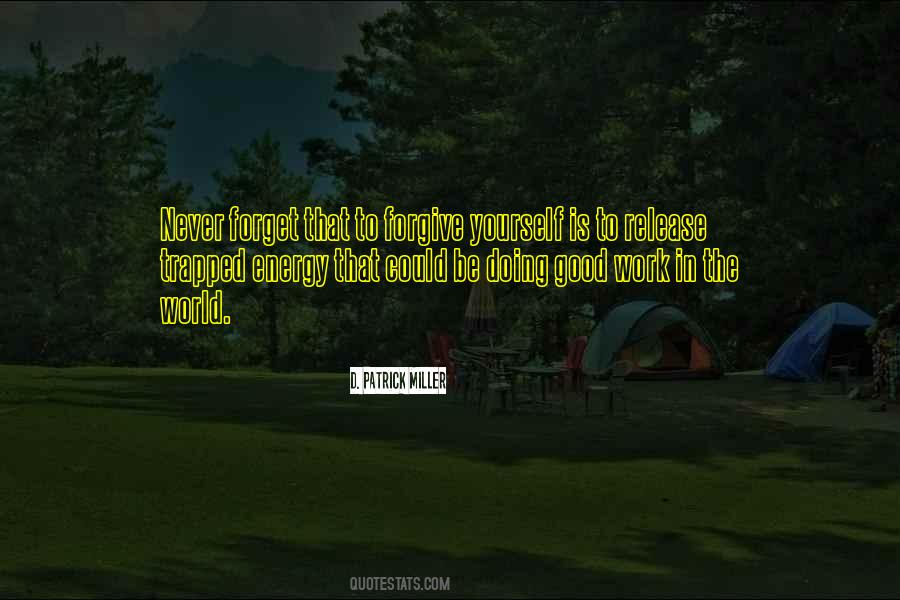 #11. Never forgive, never forget. - Author: Sarah J. Maas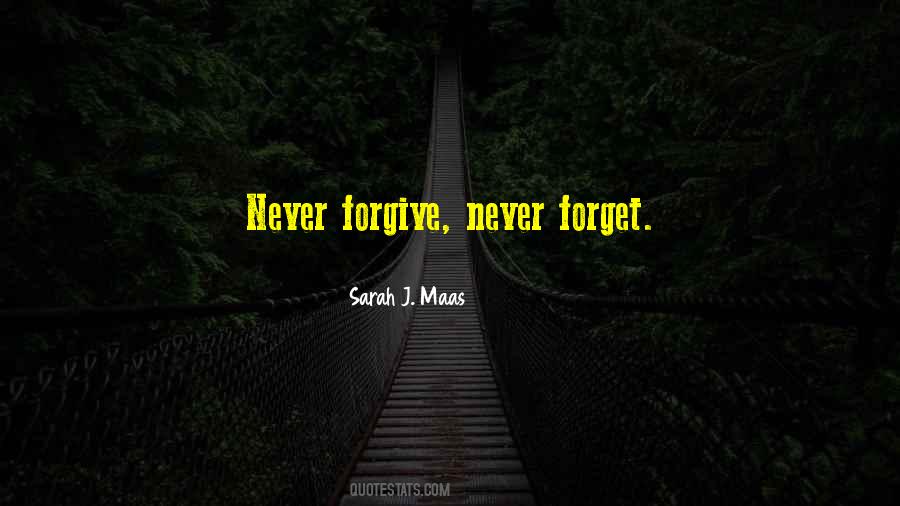 #12. It is certainly a good thing always to forgive with generosity, but it is no doubt just never to forget the wrongs received: they belong to the route that leads to inner maturity. - Author: Fausto Cercignani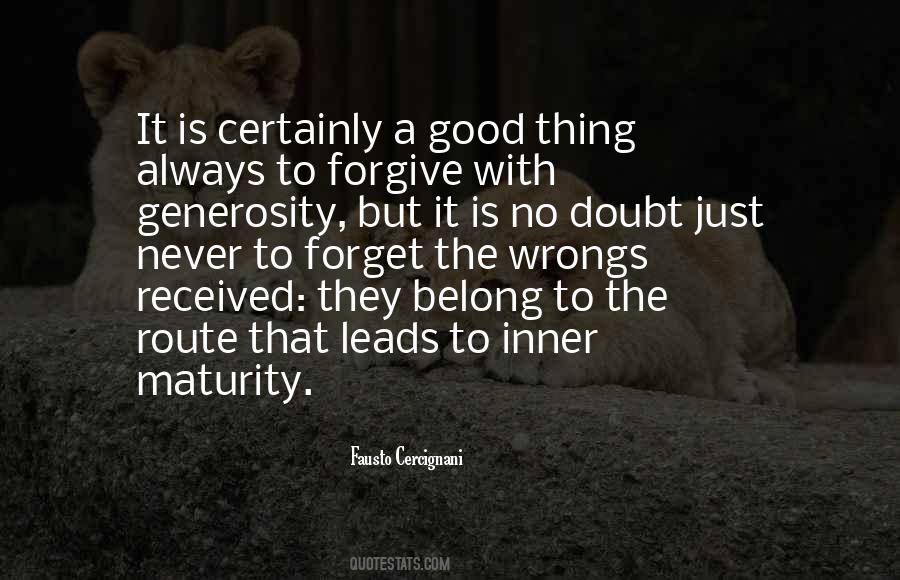 #13. Never express anger with a friend or a subordinate in public," Vedris always said. "They might forgive a private expression of anger or a deserved scolding, but they never forget a public humiliation. It is the surest way to destroy a friendship and to create enemies. - Author: Tamora Pierce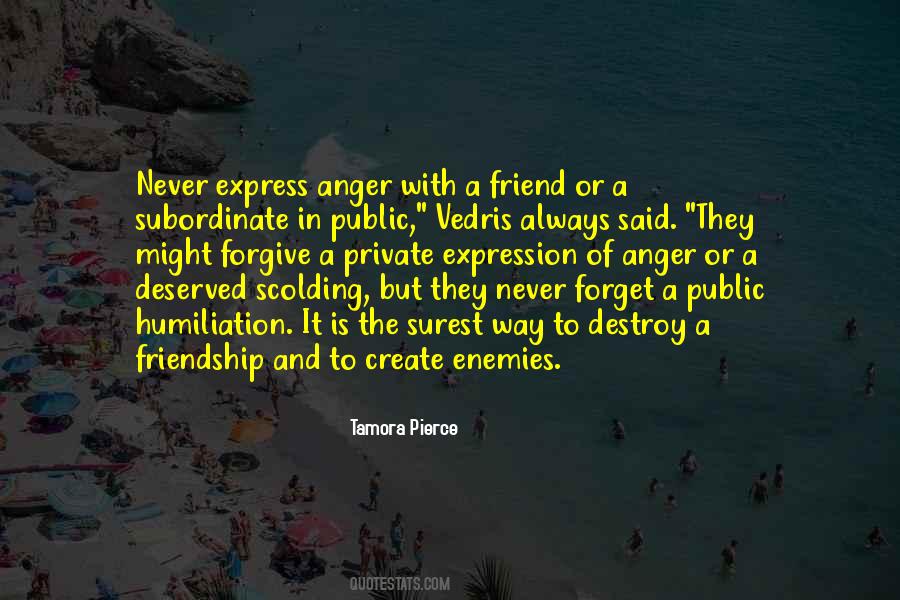 #14. The words 'I will forgive you, but I'll never forget what you've done' never explain the real nature of forgiveness. - Author: Martin Luther King Jr.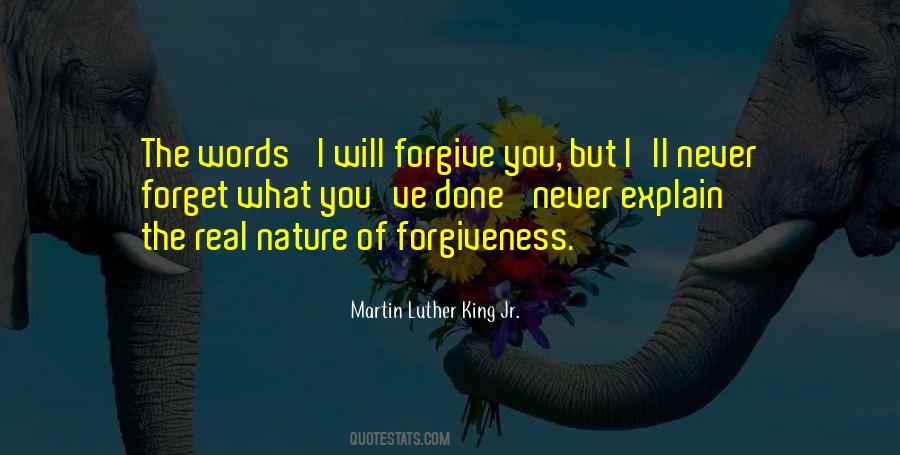 #15. Never forget that when connections get destroyed by means of bad communication, it's good communication that resolves them. Don't be shy to say "I am sorry" and "please forgive me". That's a good communication! - Author: Israelmore Ayivor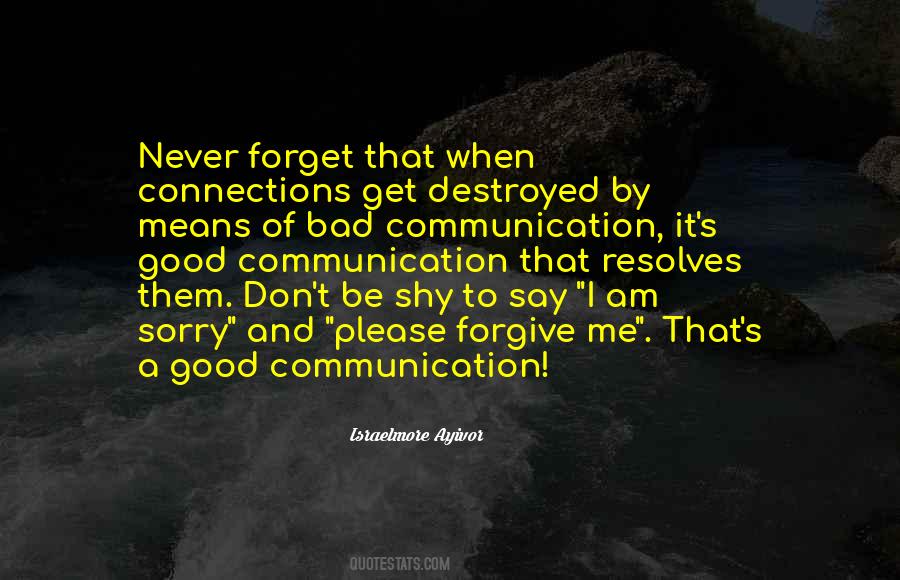 #16. One should hate very little, because it's extremely fatiguing. One should despise much, forgive often and never forget. Pardon does not bring with it forgetfulness; at least not for me. - Author: Sarah Bernhardt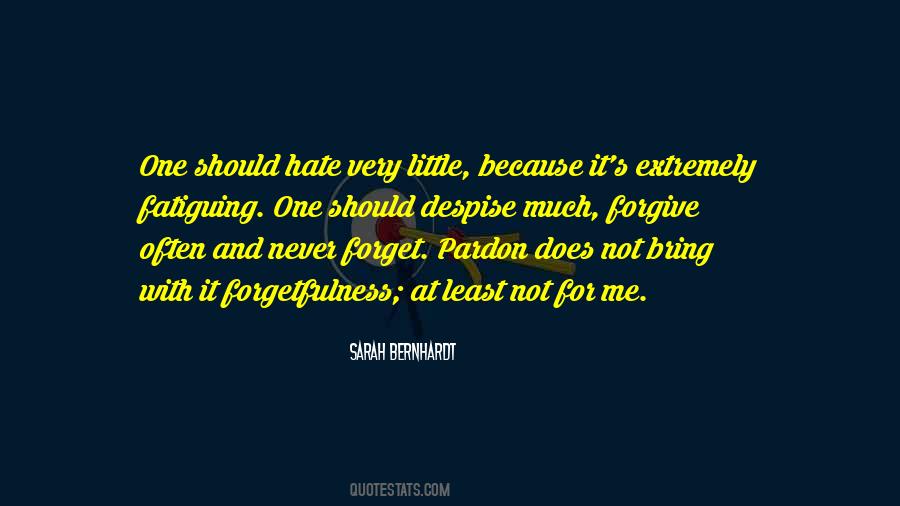 #17. I wish I could tell you what happened, but I can't. Someday I will, but I can't right now and I need you to accept that. Please. And I'm not apologizing to you,because I don't want you to forget what happened and you should never forgive me for it. EVER. Never make excuses for me, Sky. - Author: Colleen Hoover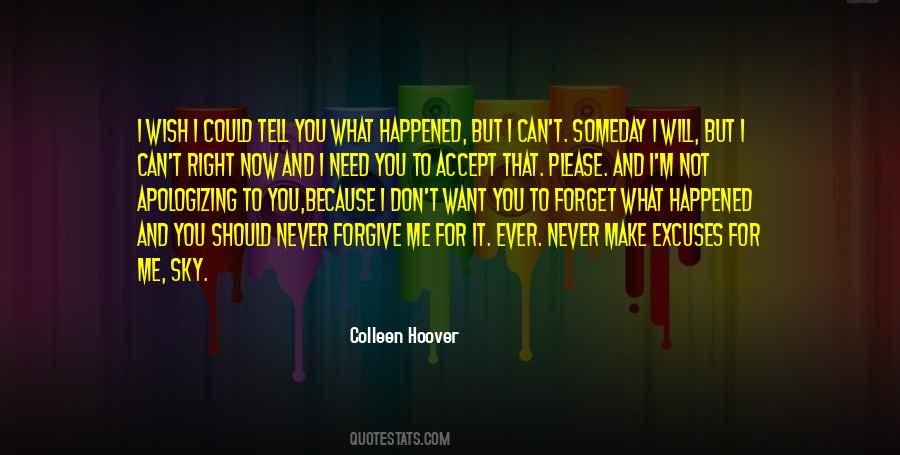 #18. Yes! Oh, yes! Of course I forgive you! And I love you, Marnie. I shall never forget you, ever! - Author: Joan G. Robinson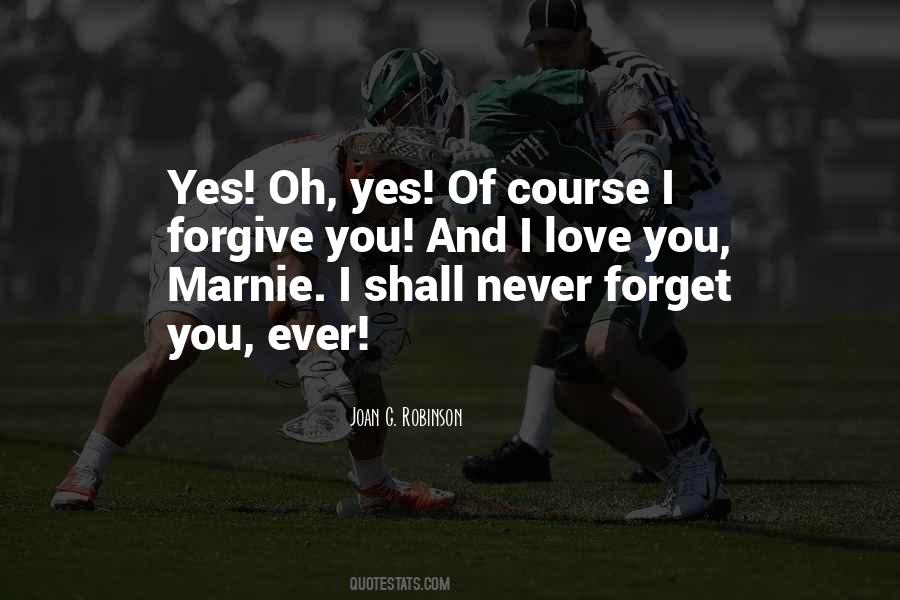 #19. We ought to hate very rarely, as it is too fatiguing; remain indifferent to a great deal, forgive often and never forget. - Author: Sarah Bernhardt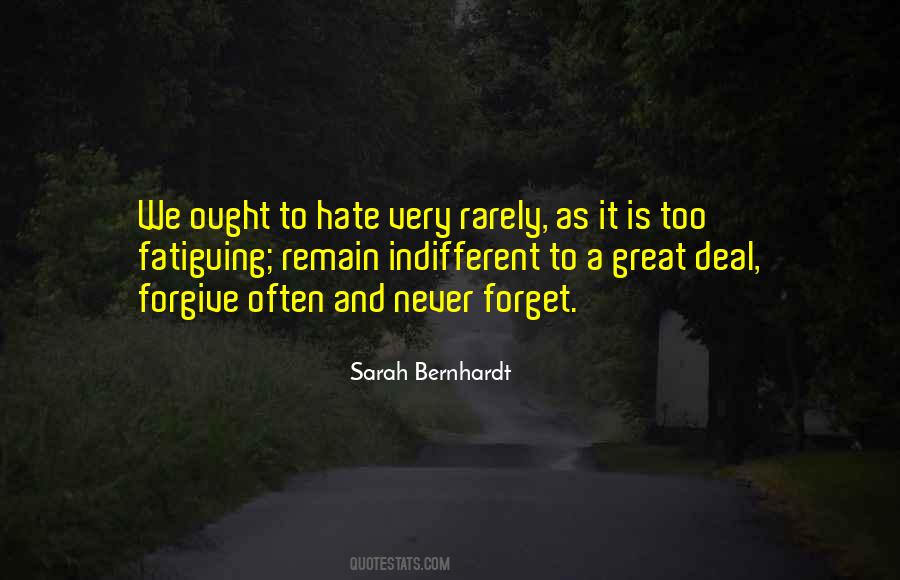 #20. What was the point of being able to forgive, when deep down, you both had to admit you'd never forget? - Author: Jodi Picoult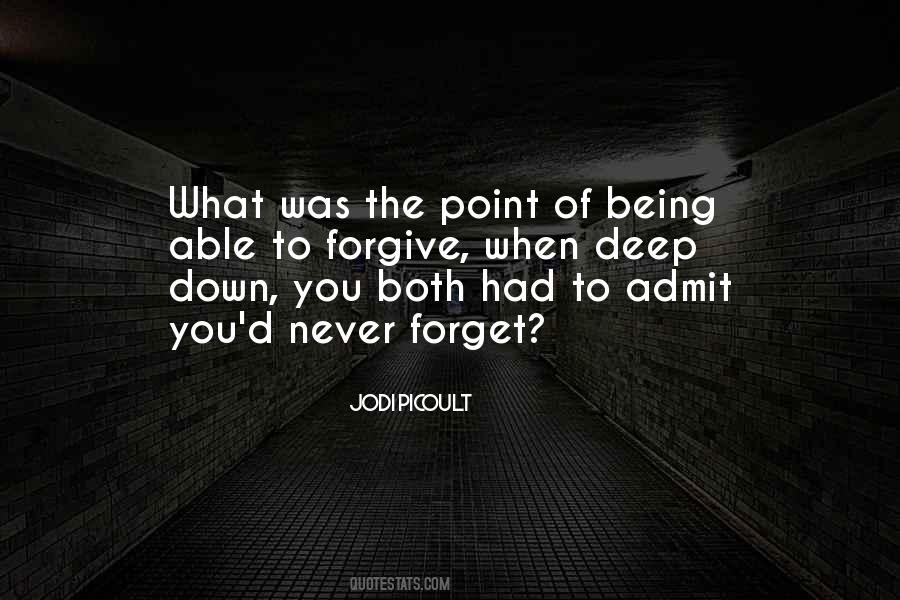 #21. I may forgive, but I'll never forget. Sometimes the hurt runs so deep, that it may take a lifetime to flush it out. - Author: Emma Paul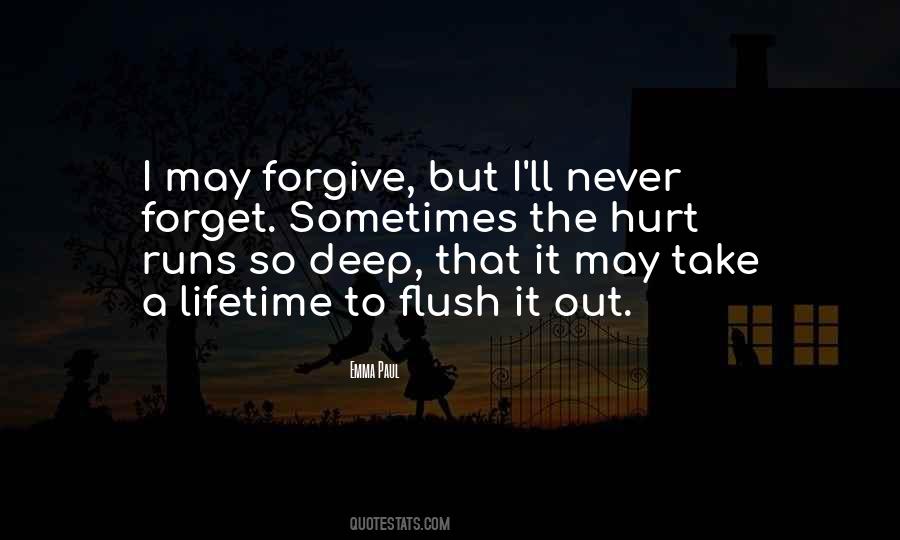 #22. People might forget if you help someone but people will never forgive if you hate someone. - Author: Debasish Mridha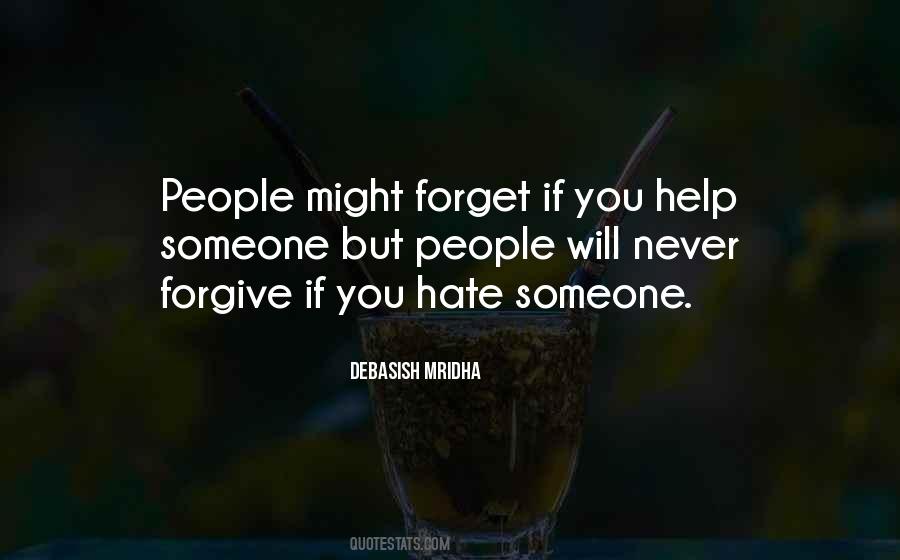 #23. I will never forget what you did to me. I will never forgive it. I will never stop mourning what you stole from me. But I realize now I can't steal it back and I'm done spending every day trying to. - Author: Katja Millay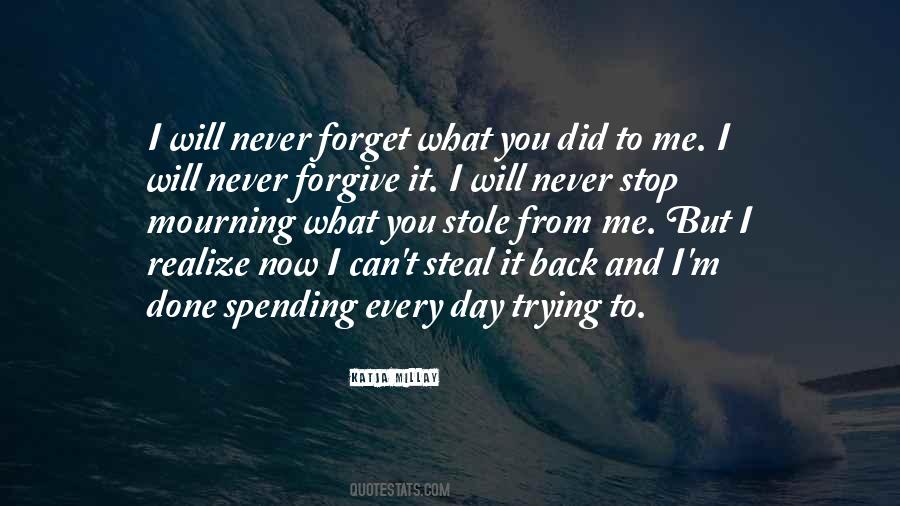 #24. You can forget what people said and did, but you never forget how they made you feel. You can forgive the people who hurt you, but you will remember what they taught you. - Author: J.C. Reed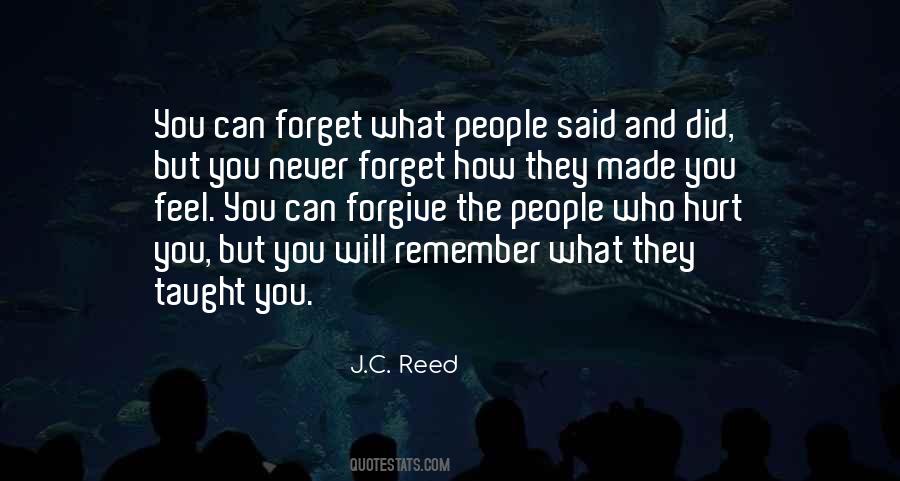 #25. The key to success in politics: Never forget, seldom forgive. - Author: Ed Koch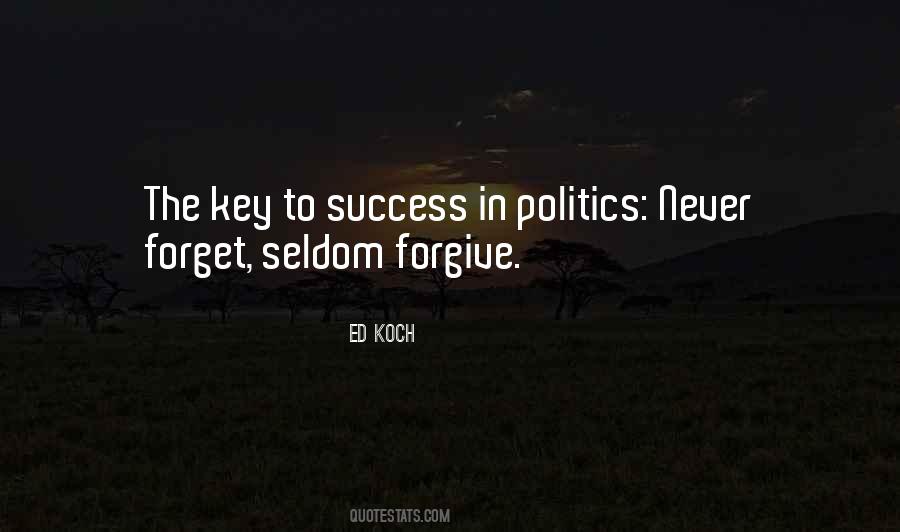 #26. I'm trying to forget just as much as you probably are. Look, I'm not stupid. I know that we can never be the same. But I still wouldn't change anything. It was the plan and it worked. You're not dead and that's worth it to me. Maybe you'll forgive me someday. - Author: James Dashner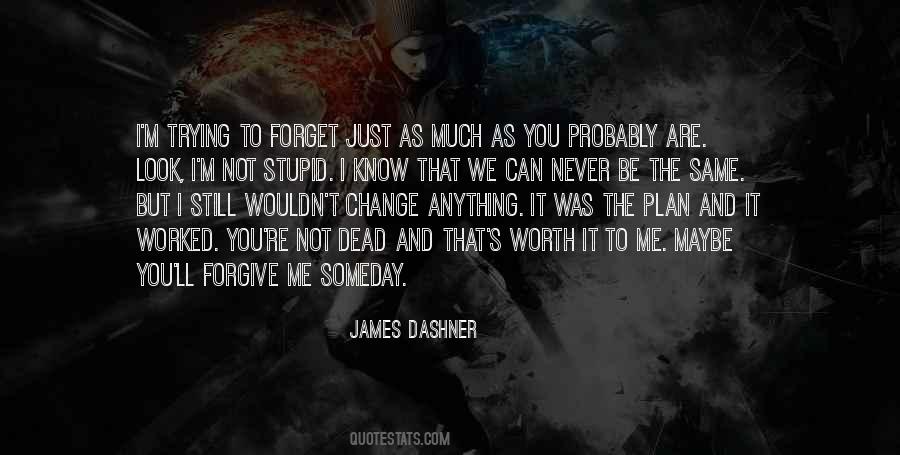 #27. Listen. Slide the weight from your shoulders and move forward. You are afraid you might forget, but you never will. You will forgive and remember. - Author: Barbara Kingsolver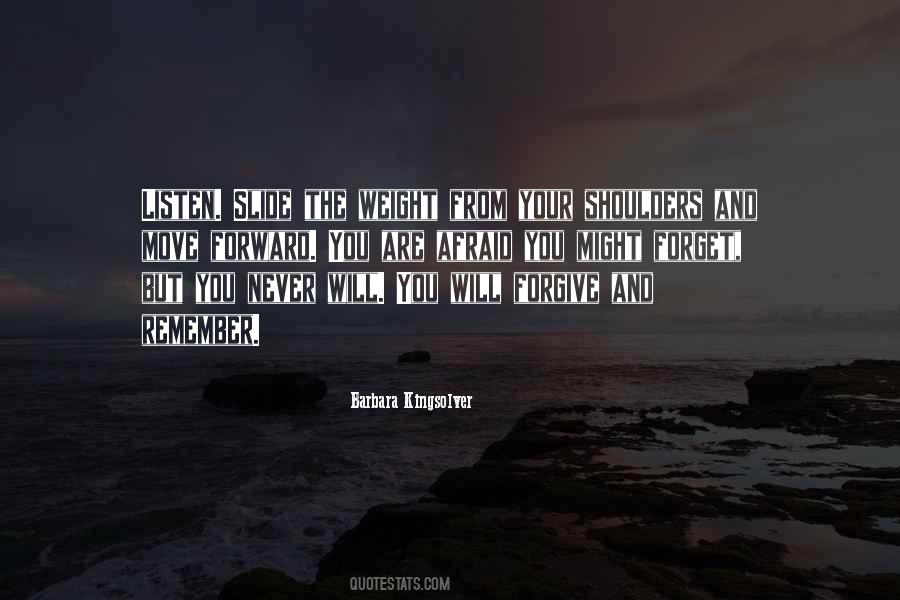 #28. Never forget, God is more interested in our holiness than He is in our happiness. The next time you feel the sting of God's correction, ask yourself the question, "Of what do I need to repent?" When you do, God will forgive. That is the way He is. - Author: Todd Friel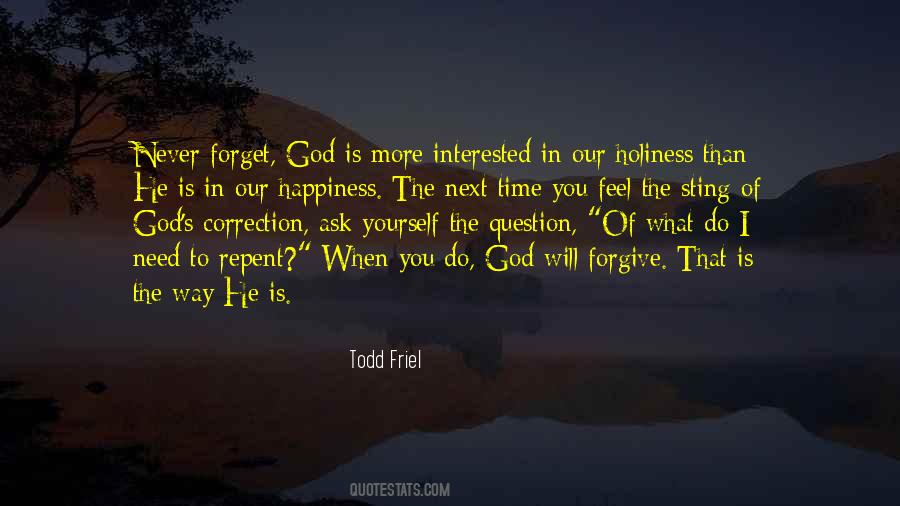 #29. From now on, there would be no other oaths but this, no other contracts, no other obligations. Never forgive, never forget. - Author: Sarah J. Maas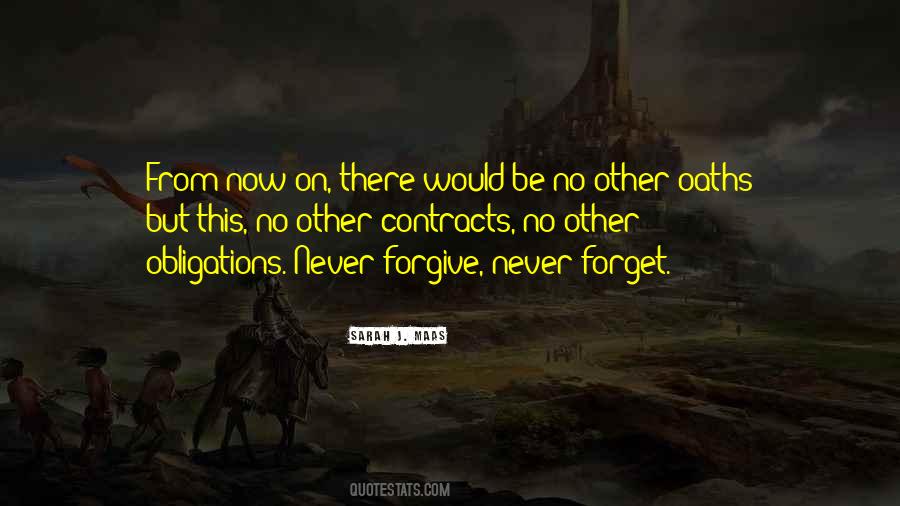 #30. I always forgive, but I never forget. - Author: Randy Moss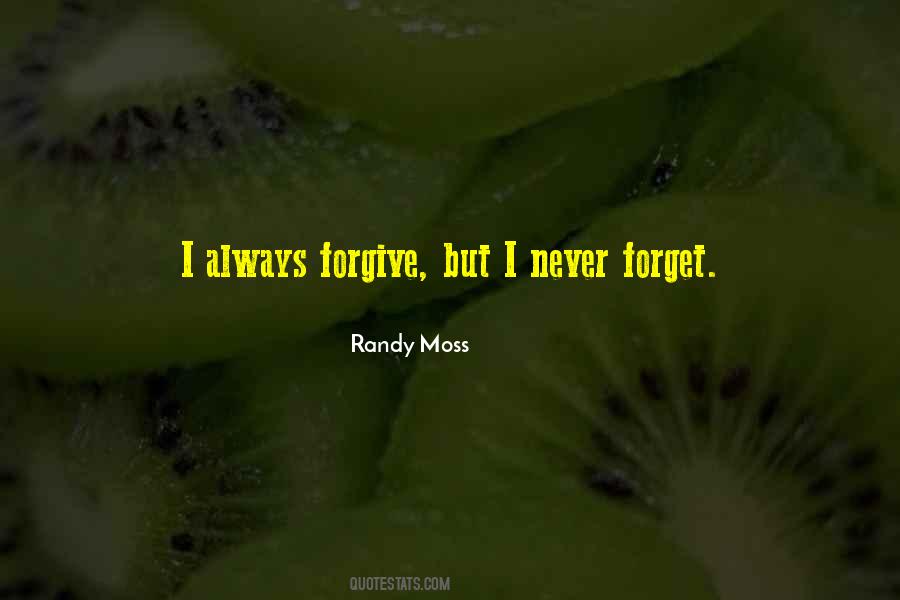 #31. One does not have to forgive if forgiveness is not one of his virtues. But one can forget and never come back to the issue. - Author: Boris Zubry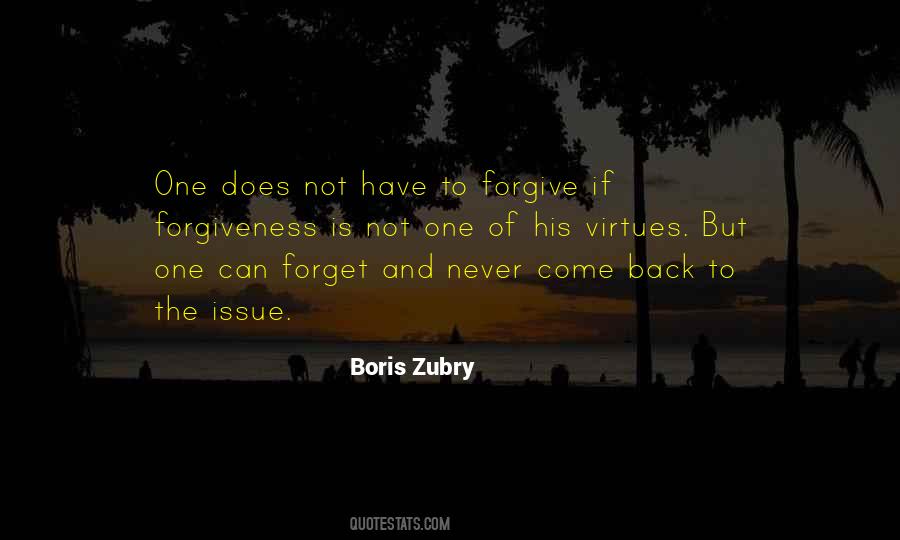 #32. We will never forgive and we will never forget. - Author: Frank Herbert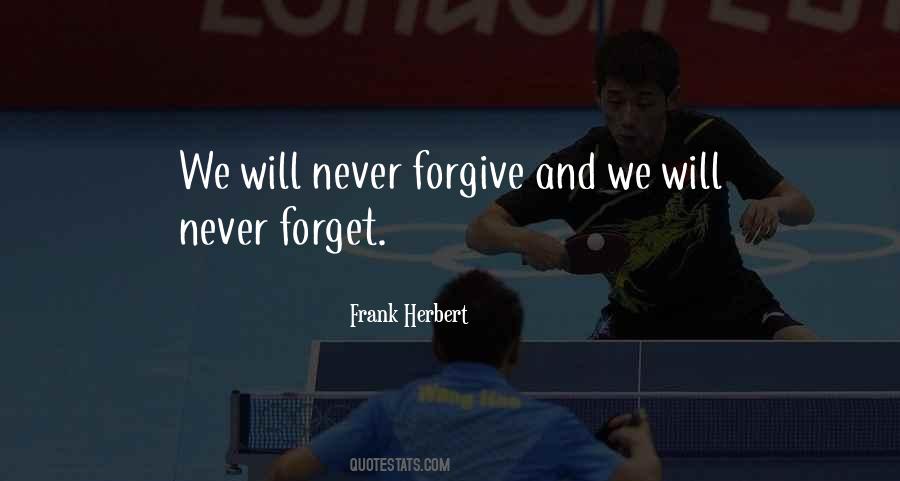 #33. Men can beat each other to a pulp and still walk away friends. With a woman, once an enemy, always an enemy. Women will sit like a spider, for years, waiting for the chance to strike. They never forget and seldom forgive. - Author: Sherrilyn Kenyon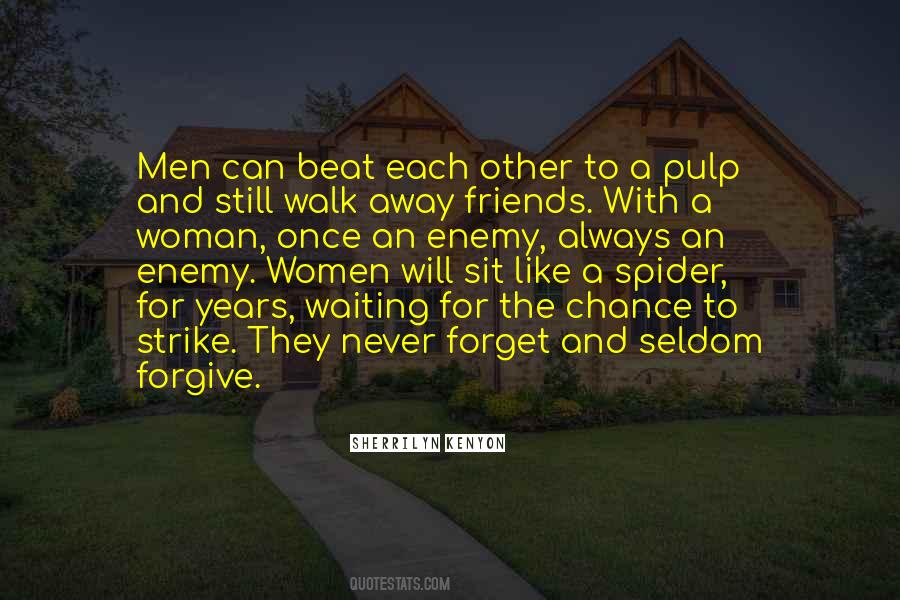 #34. Any fool knows men and women think differently at times, but the biggest difference is this. Men forget, but never forgive; women forgive, but never forget. - Author: Robert Jordan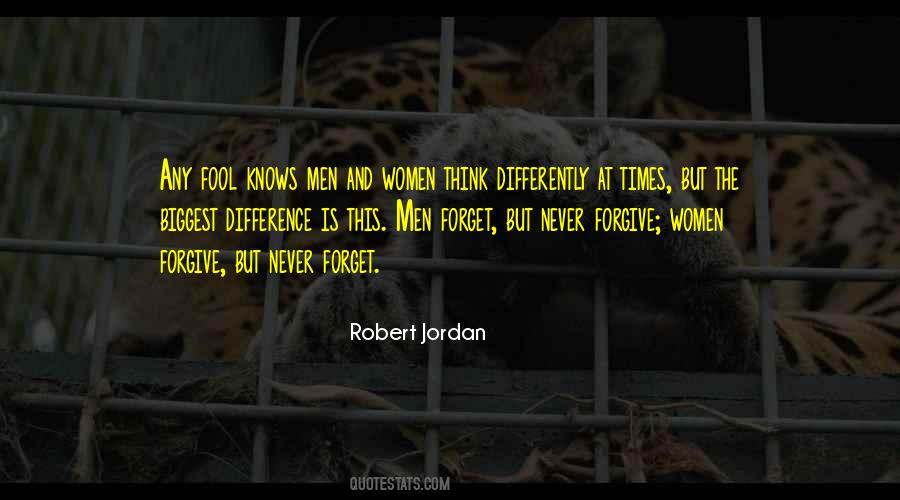 #35. Never forget the nine most important words of any family-
I love you.
You are beautiful.
Please forgive me. - Author: H. Jackson Brown Jr.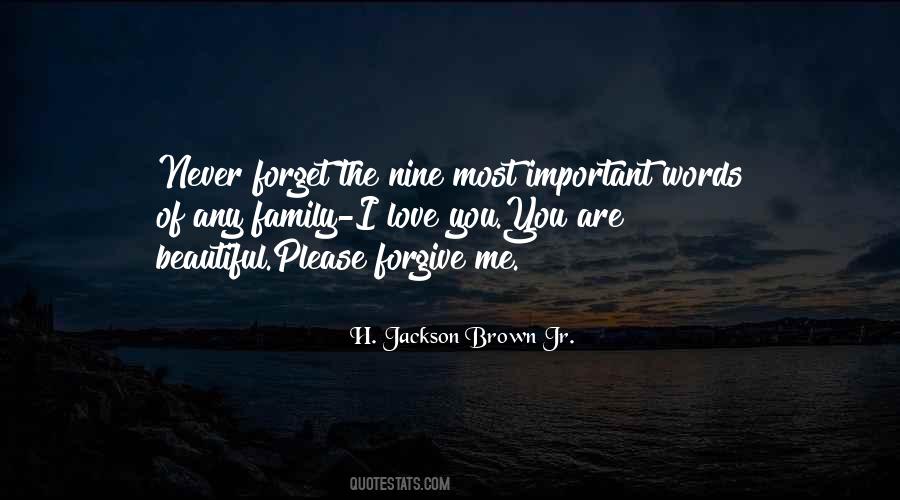 #36. You should never forget. But you should try to forgive. - Author: Michelle Madow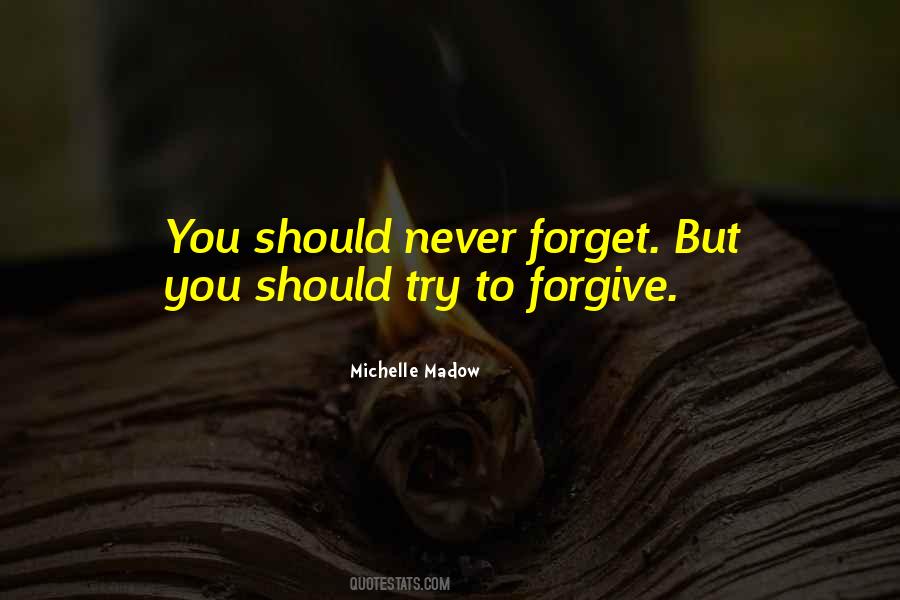 #37. Don't be shy to say "I am sorry"; Never feel too big to say "Please forgive me"; Don't think it's unnecessary to say "thank you"; Never feel bad to admit "I am wrong"! That's a good tactics is communication! - Author: Israelmore Ayivor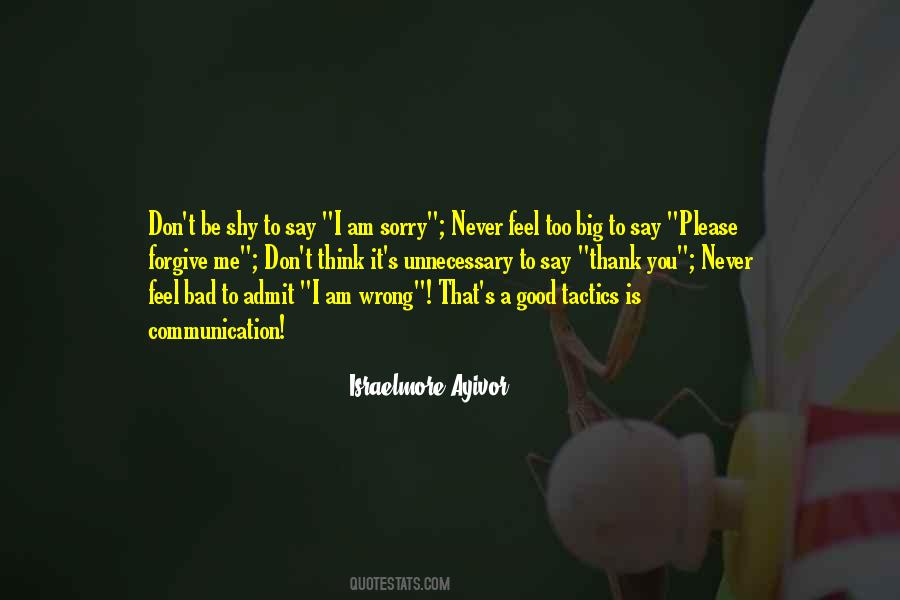 #38. All men are chums who will never leave each other in the lurch. A chum doesn't forgive, he just forgets - women forgive everything but never forget. Being forgiven is very unpleasant. - Author: Tove Jansson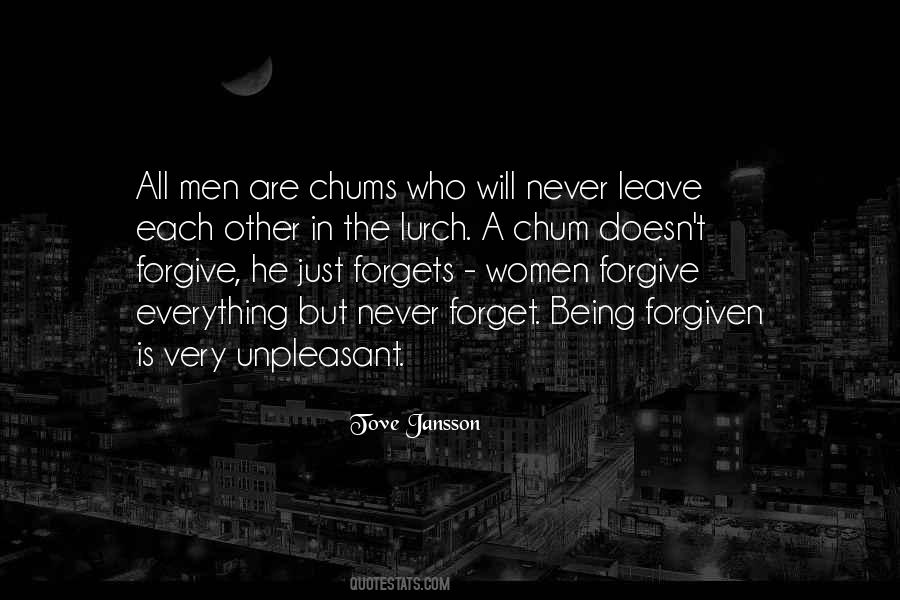 #39. I will never remember anything
I know how to forget and forgive
Life has turned into miracle,now
I know, when I am dead
Nobody would remember me,
they all will forget
I am an immortal soul
I will forgive them, all
Shapeshifting in wind of change. - Author: Santosh Kalwar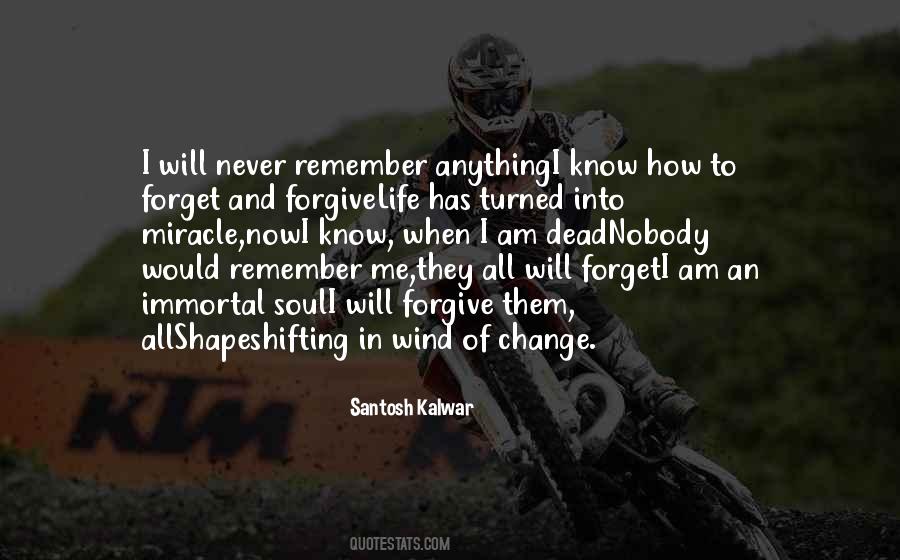 #40. I'ma forgive all the people that took my kindness as weakness. I'ma forgive anyone who never hit me back. I'ma forgive all ya'll. I won't forget. - Author: Behdad Sami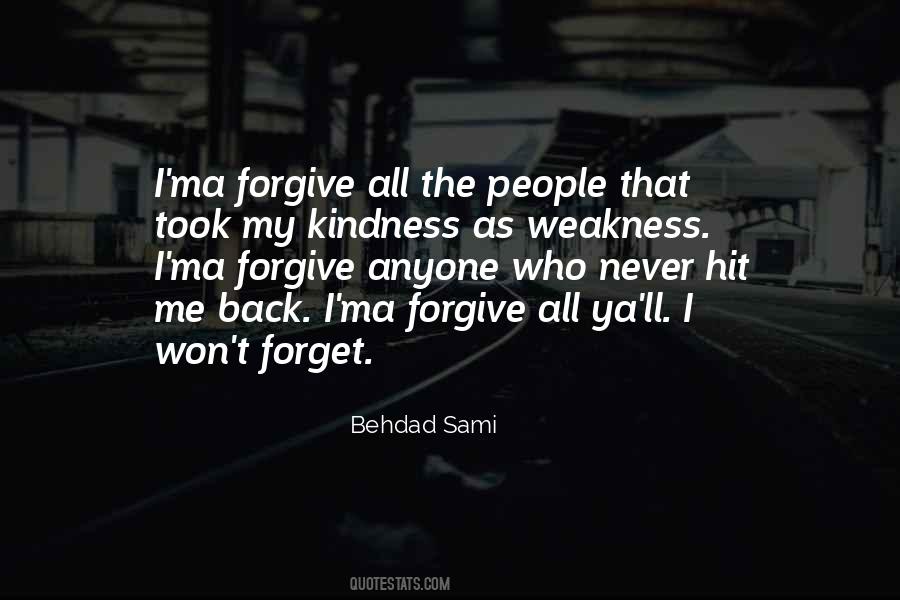 #41. Always forgive, but never forget, else you will be a prisoner of your own hatred, and doomed to repeat your mistakes forever. - Author: Wil Zeus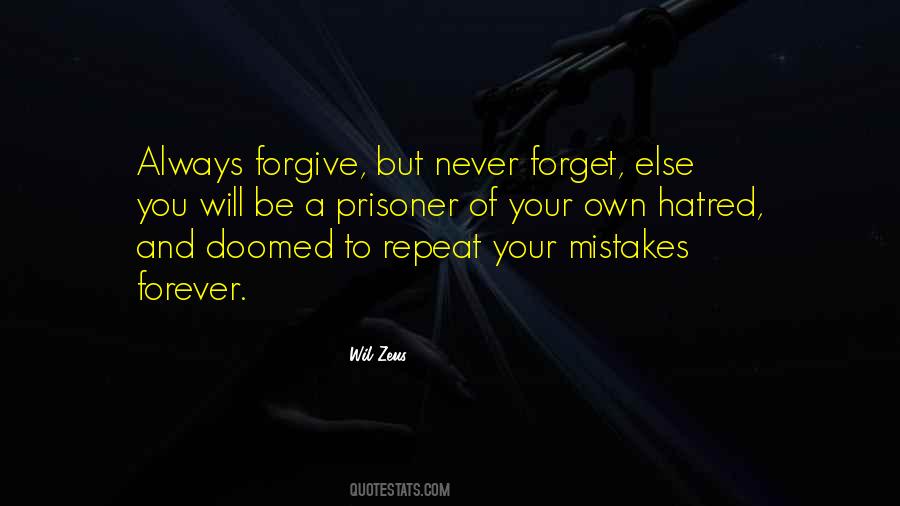 #42. Forgive and forget, but never forget to forgive. You may find a happier heart is the key to a happier life. - Author: Mahatma Gandhi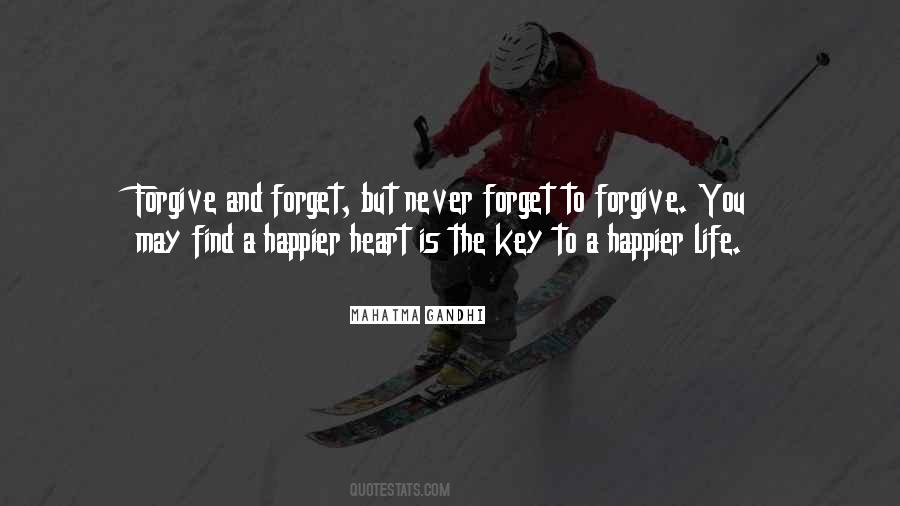 #43. Very well, Mr. Baggins,' said the leader, pushing the barrier aside. 'But don't forget I've arrested you.'
'I won't,' said Frodo. 'Never. But I may forgive you. - Author: J.R.R. Tolkien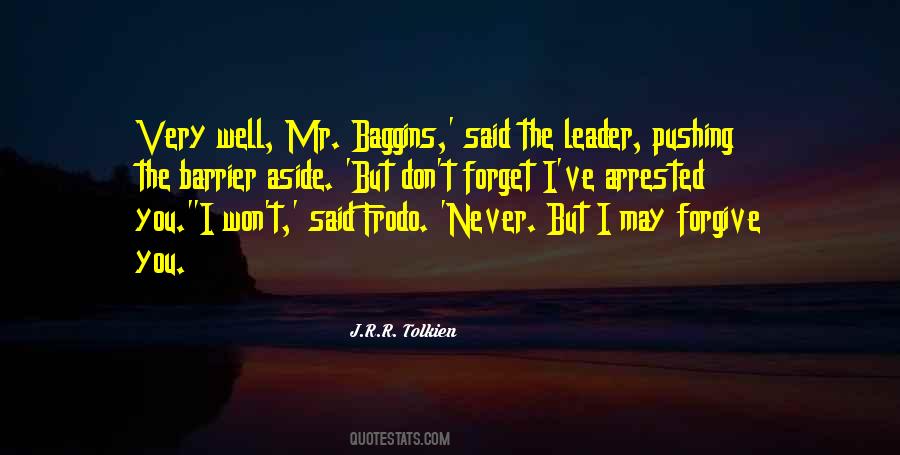 #44. I never forget. I never forgive. I can wait. I find it very easy to harbor a grudge. I have scores to settle. - Author: Tom Wolfe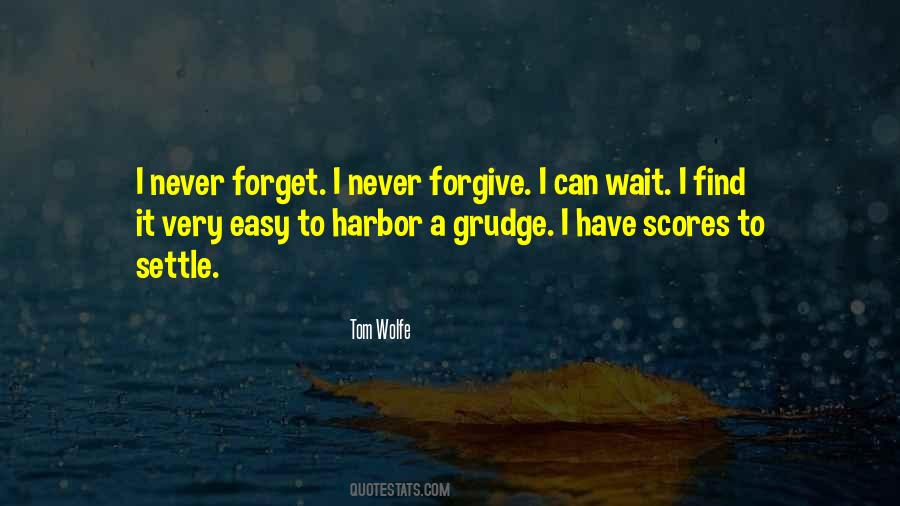 #45. To forgive' is divine they say, and 'to forget', attracts blessings, but to go a step further, and learn a lesson from a bad encounter/ experience is an act of wisdom;and promise oneself that you will never allow yourself to be exposed to such a thing or a person or even an idea again. - Author: Henrietta Newton Martin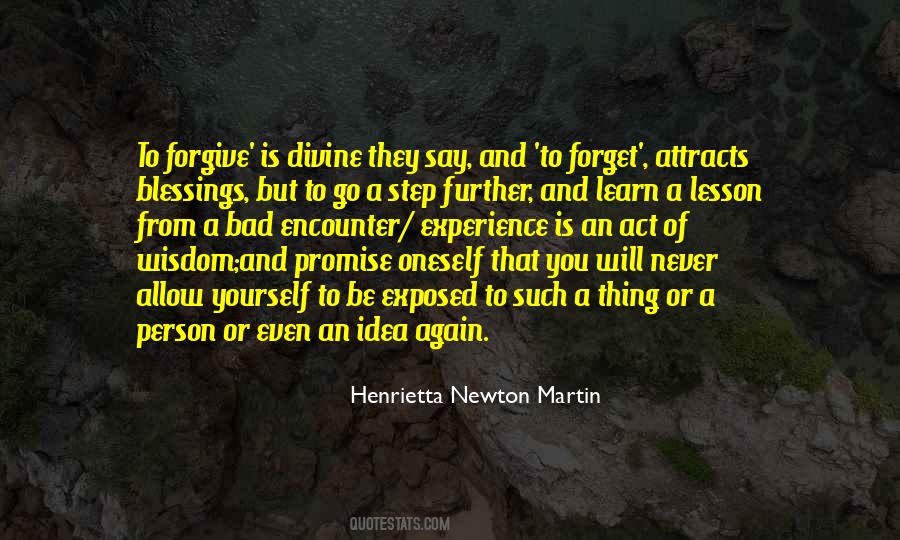 #46. One can forgive but one should never forget. - Author: Marjane Satrapi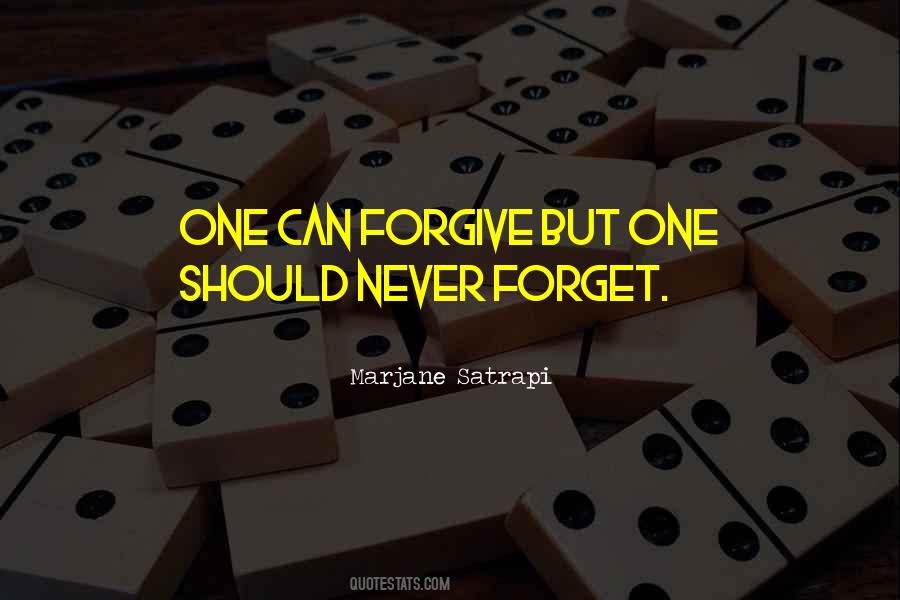 #47. Never forget to forgive yourself; always remember to love yourself. - Author: Debasish Mridha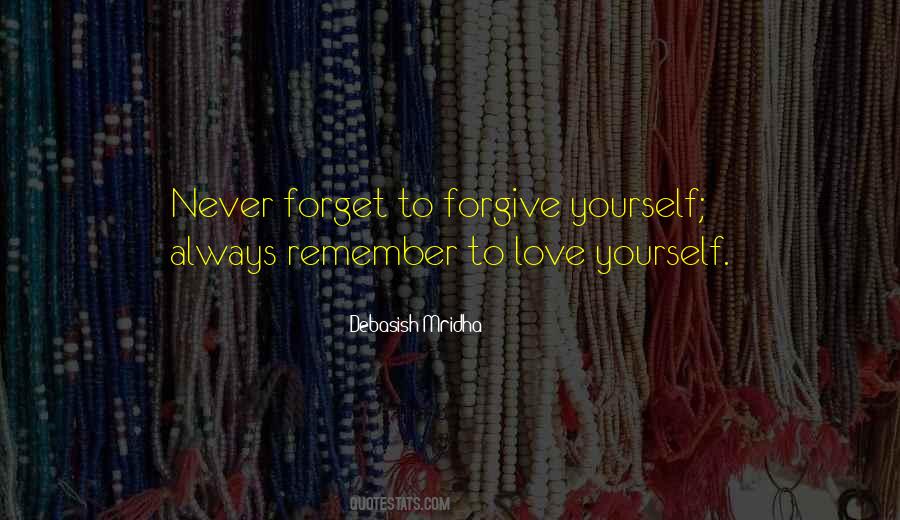 #48. Children never forget injustice. They forgive heaps of things grown-up people mind; but that sin is the unpardonable sin. - Author: Virginia Woolf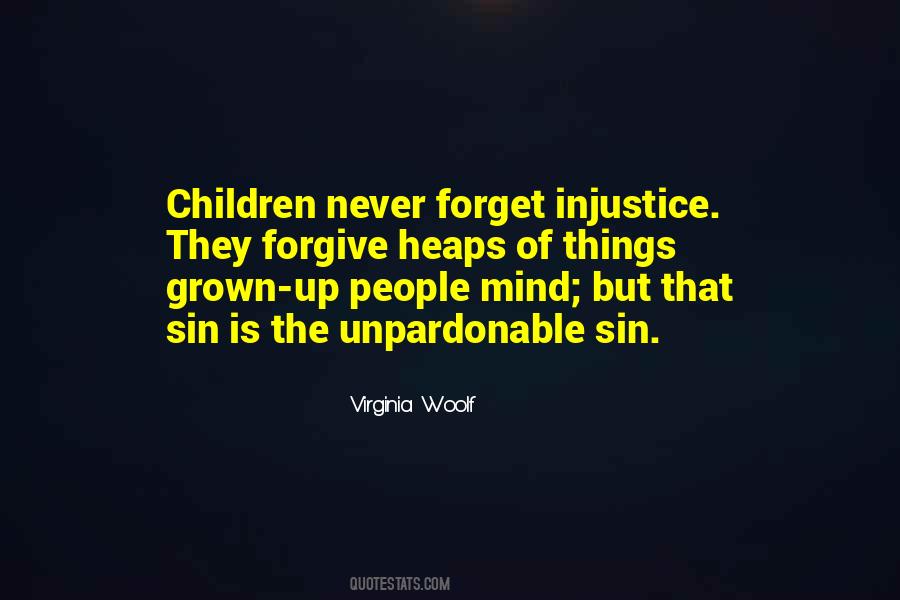 #49. I've tried so hard to use those two annoying F words; forgive and forget. It never works. - Author: Calia Read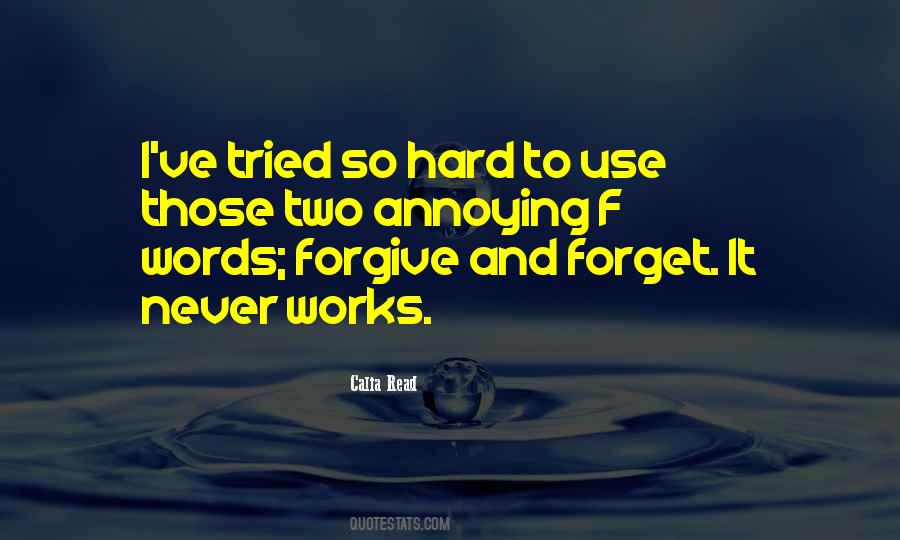 #50. Anything worth having is hard to keep,
I love you like my coffee, so hot and so sweet.
So, let's stick it out so we never regret it,
I could forgive the past-but I never forget it. - Author: Ghostface Killah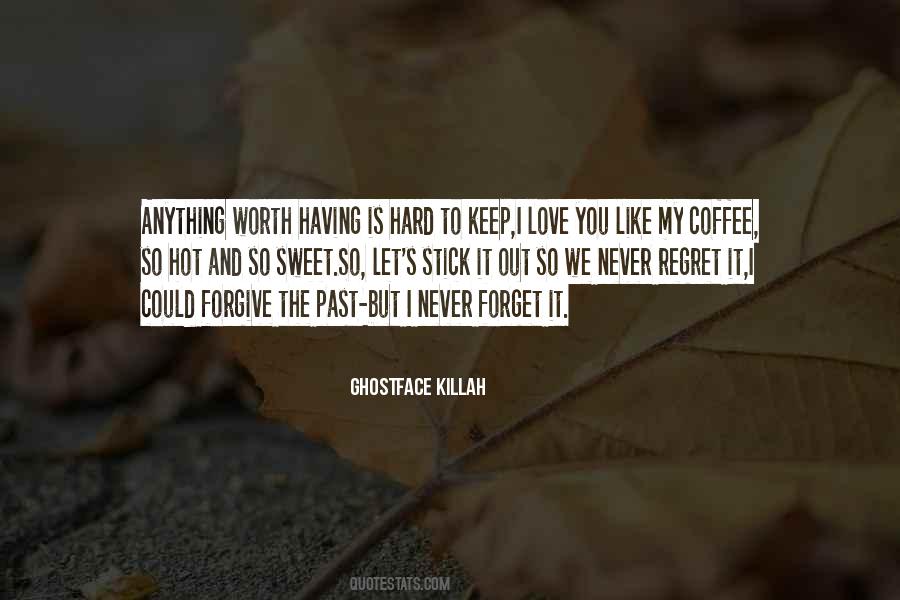 #51. In my eyes you're perfect, until you lie to me. Betraying my trust is something I can forgive, but never forget. Stay perfect. - Author: D.C. Akers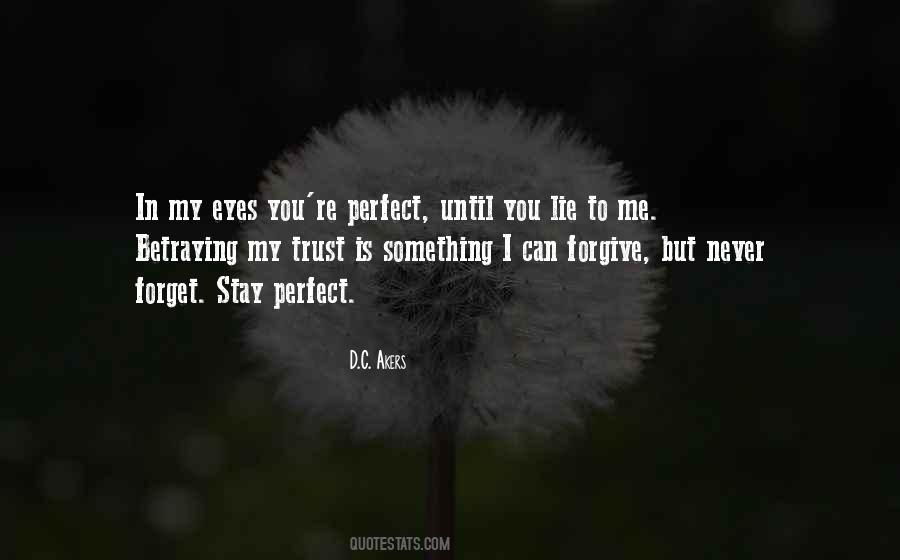 #52. Hittite law emphasized restitution rather than revenge. Humankind lost a certain useful practicality when it chose the other Semitic response - never to forgive and never to forget. - Author: Frank Herbert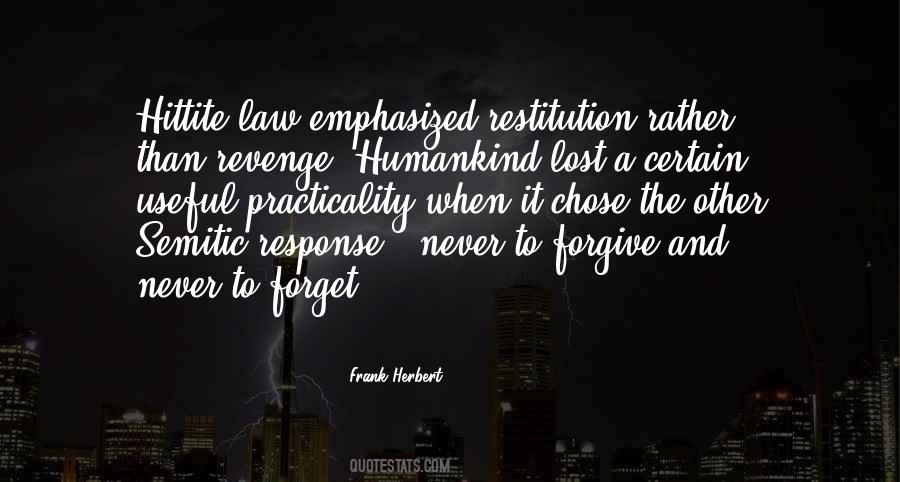 #53. I can forgive, but I cannot forget, is only another way of saying, I will not forgive. Forgiveness ought to be like a cancelled note - torn in two, and burned up, so that it never can be shown against one. - Author: Henry Ward Beecher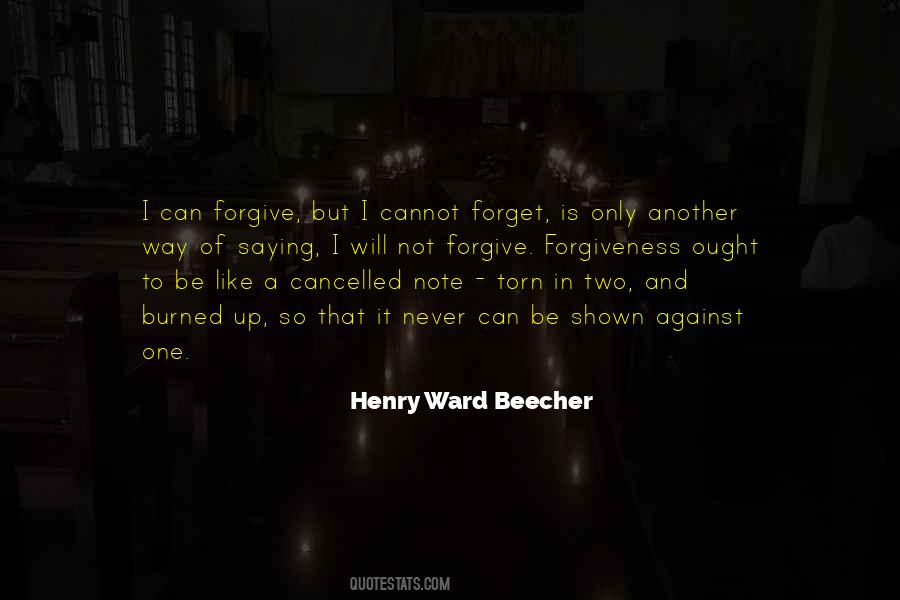 #54. But please don't cry, dry your eyes, never let up
Forgive but don't forget, girl keep your head up - Author: Tupac Shakur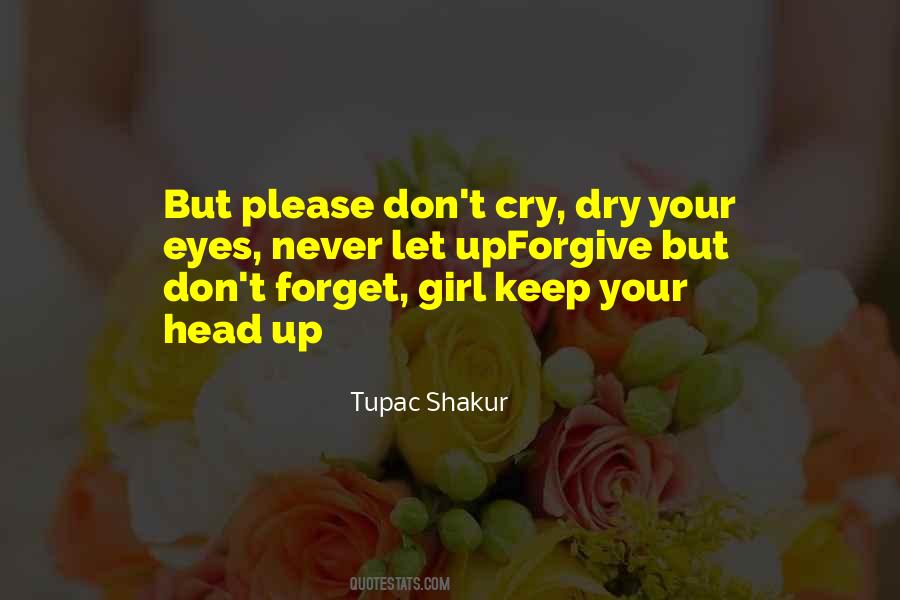 #55. Never forgive, never forget. Do it once and do it right. You reap what you sow. Plans go to hell as soon as the first shot is fired. Protect and serve. Never off duty. - Author: Lee Child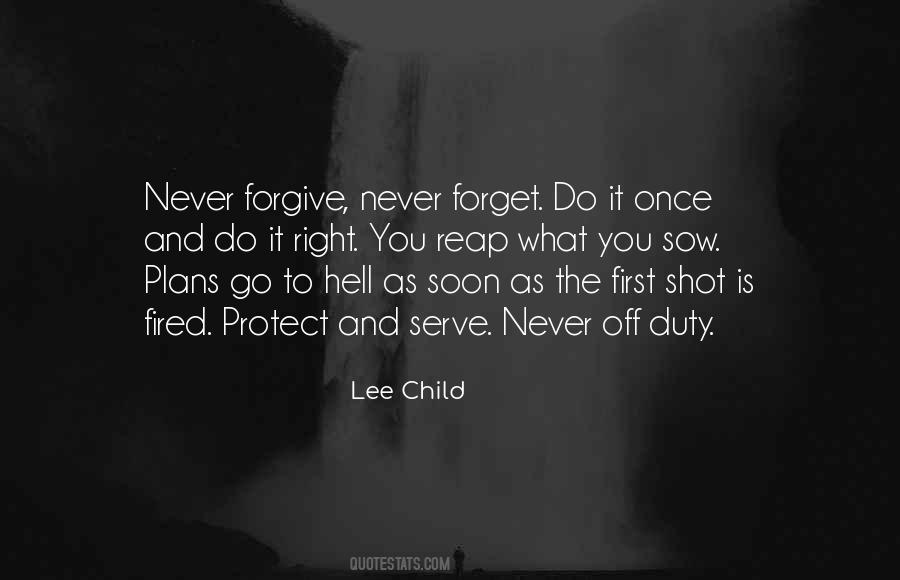 #56. Be courageous enough to forgive yourself; never forget to be compassionate to yourself. - Author: Debasish Mridha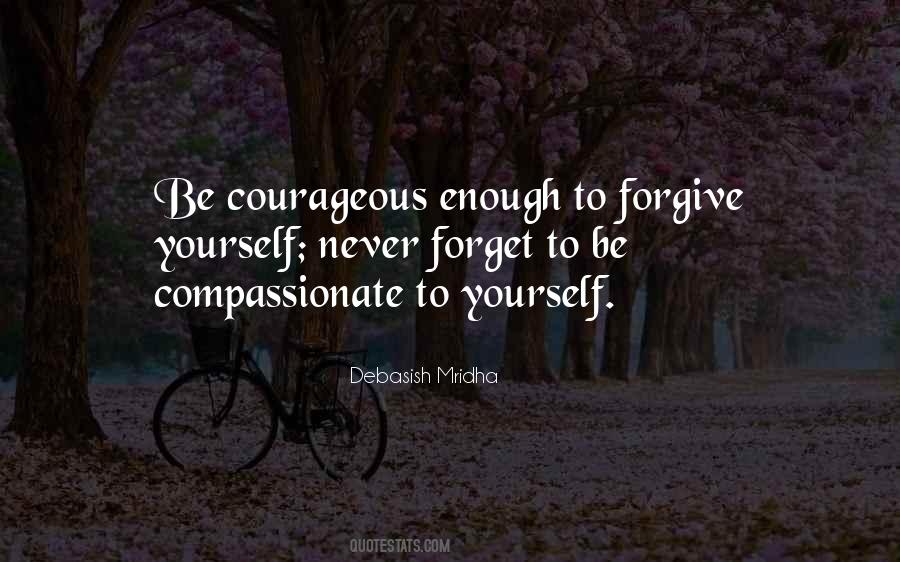 #57. Forgive but never forget........ - Author: Anonymous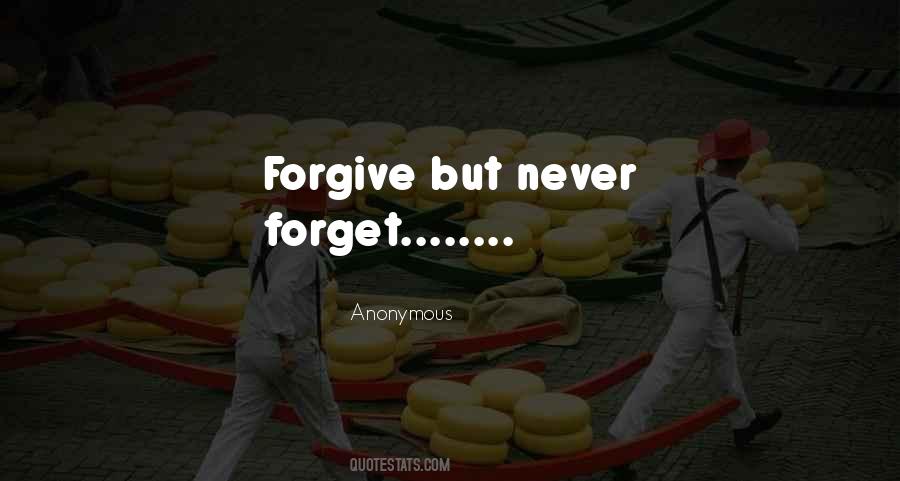 #58. John F. Kennedy says: 'Forgive your enemies, but never forget their names.' I suggest that forgive your enemies and forget their names too! Don't leave any stone in your head; keep only the flowers, only the names of the good men! - Author: Mehmet Murat Ildan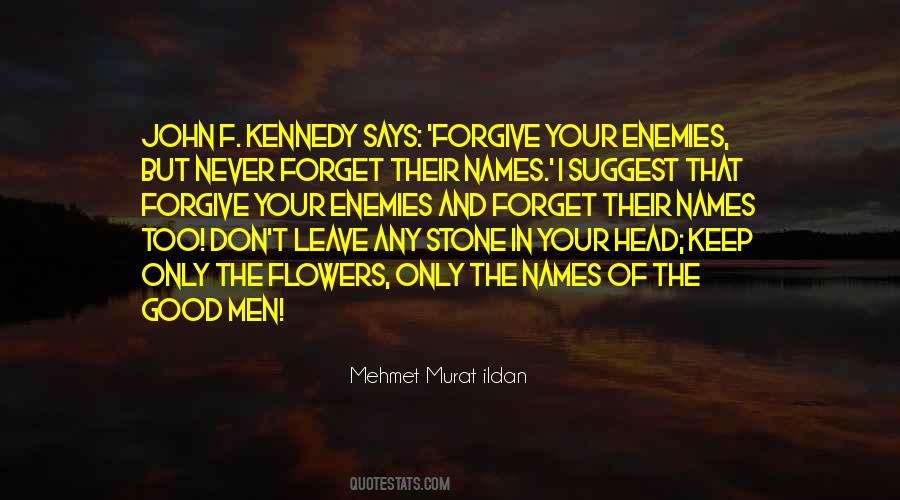 #59. Never forget a Favor, Never forgive a Slight! - Author: Lee Child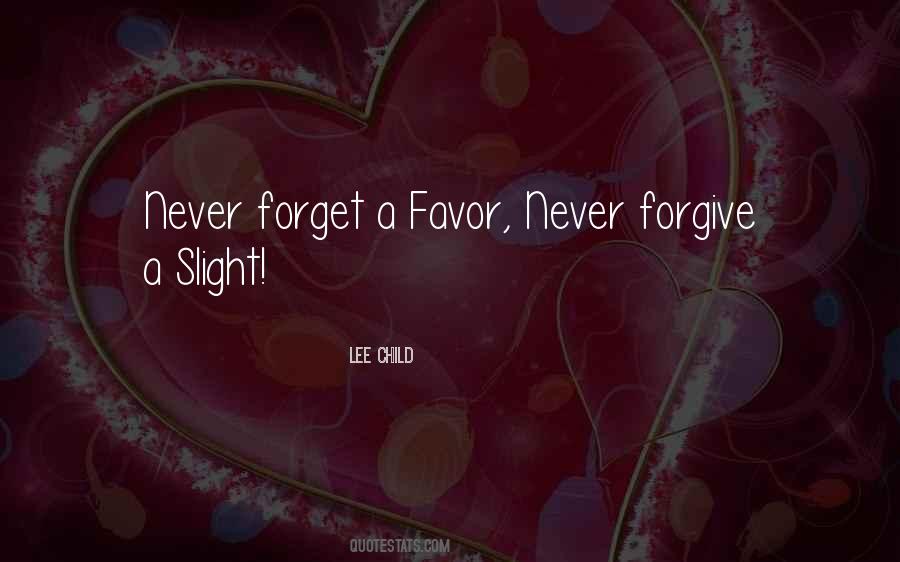 #60. Everything will usually get worse before it gets better, but when it does get better ... remember all who put you down and all who helped you up. Forgive but never forget. Let Karma take care of all the rest. - Author: Timothy Pina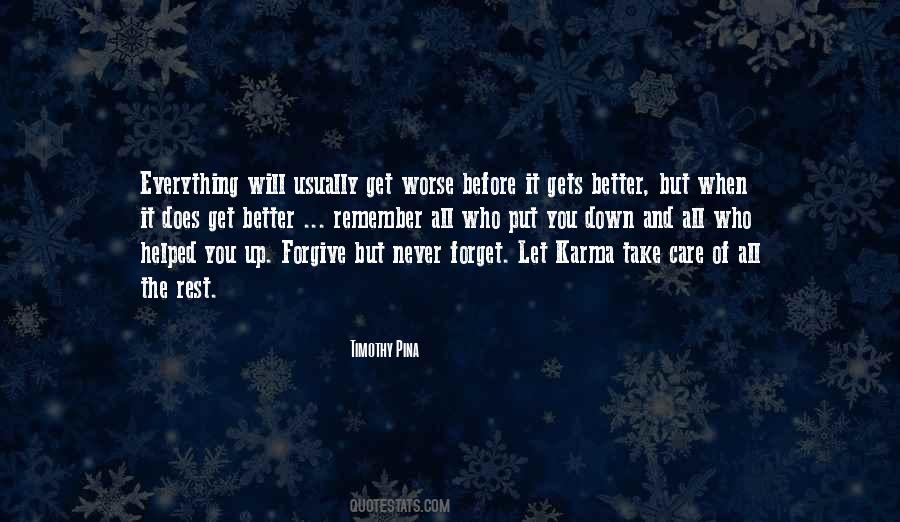 #61. You never forget your first kiss. And that's what makes it so hard to forgive my uncle. - Author: Demetri Martin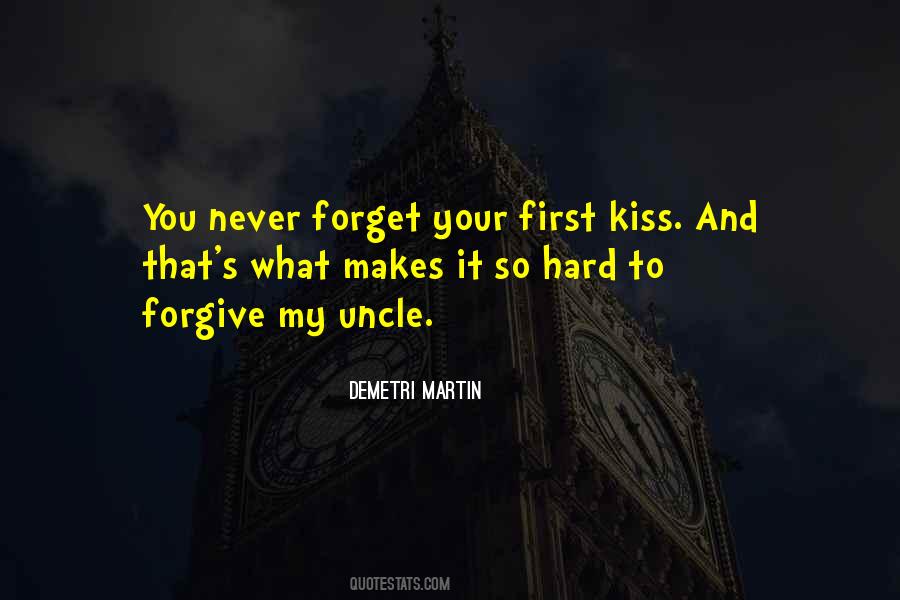 #62. Forget and forgive your past. Focus on your future, but never forget to act at the present moment. - Author: Debasish Mridha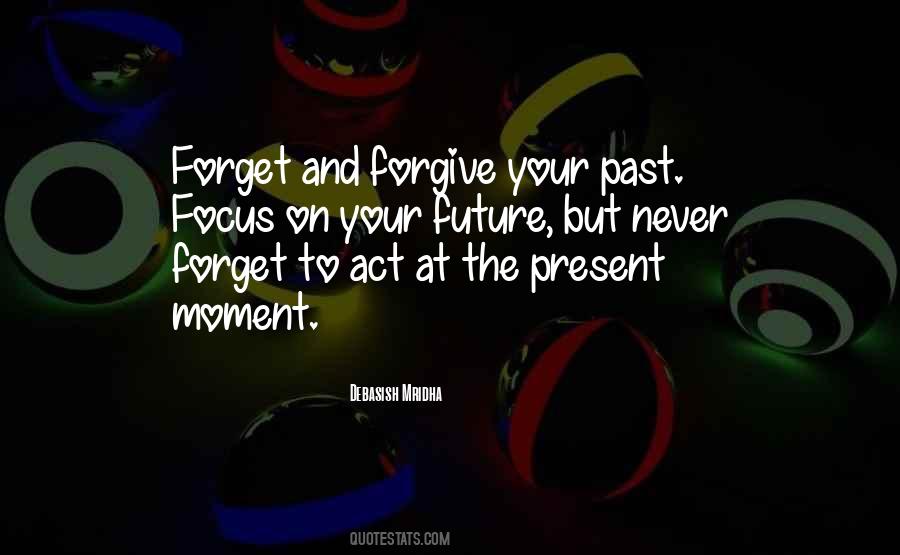 #63. Don't forgive and never forget; Do unto others before they do unto you; and third and most importantly, keep your eye on your friends, because your enemies will take care of themselves! - Author: JR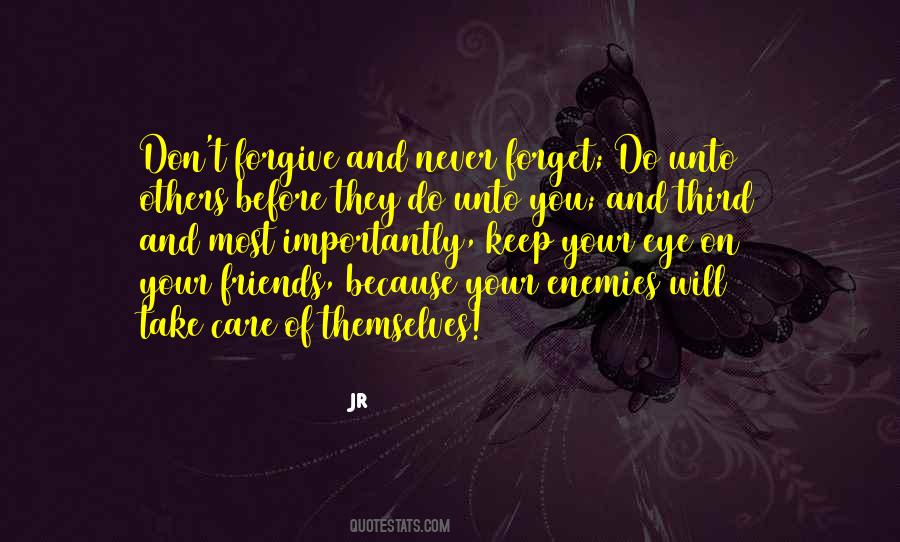 #64. Forgive your enemies, but never forget their names. - Author: John F. Kennedy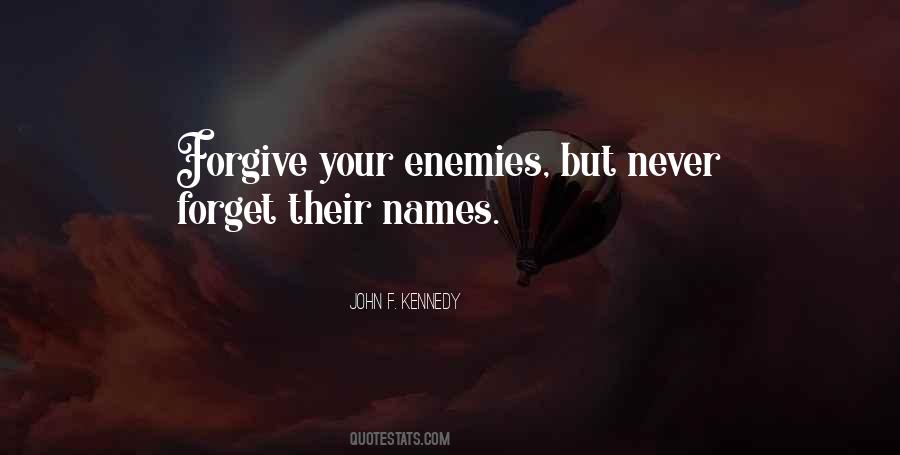 Famous Authors
Popular Topics