Forever And Ever Love Famous Quotes & Sayings
List of top 77 famous quotes and sayings about forever and ever love to read and share with friends on your Facebook, Twitter, blogs.
Top 77 Forever And Ever Love Quotes
#1. For imagine having somebody beside you day and night loving you and forgiving you and petting you forever and ever, that must be a better description of hell than being put into a boiling lake or cauldron of ice that burnt your black. - Author: James Purdy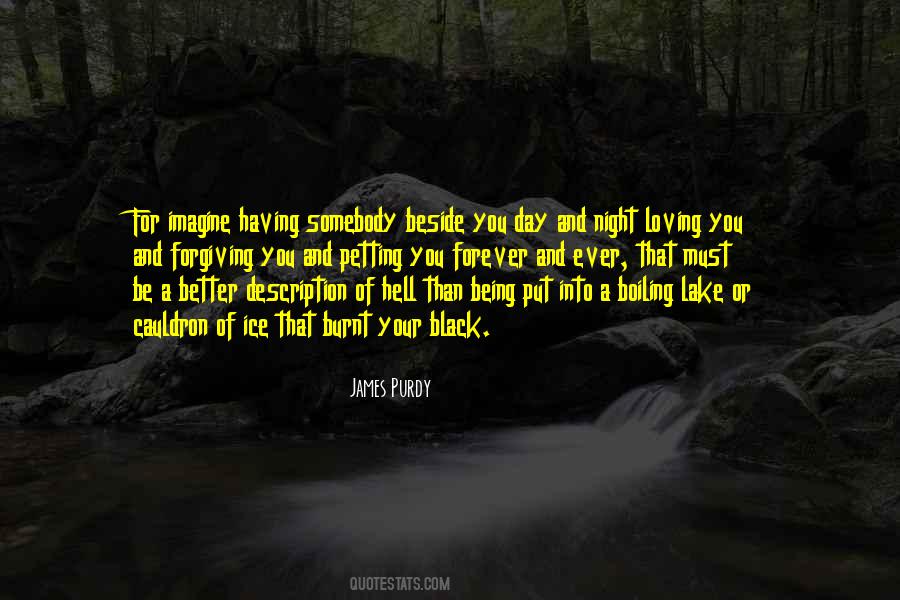 #2. At last, you will not be remembered for roaming the earth as a non-entity, but by every word, and every miracle, and every love, and every seed that ever came from the innermost part of your heart. - Author: Michael Bassey Johnson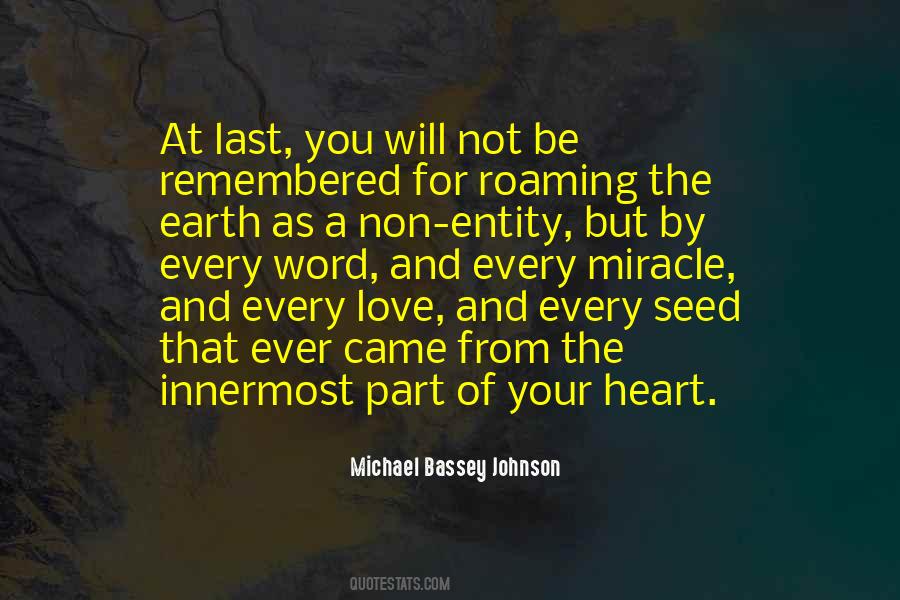 #3. I want someone who is fierce and will love me until death and knows that love is as strong as death, and be on my side forever and ever. I want someone who will destroy and be destroyed by me. - Author: Jeanette Winterson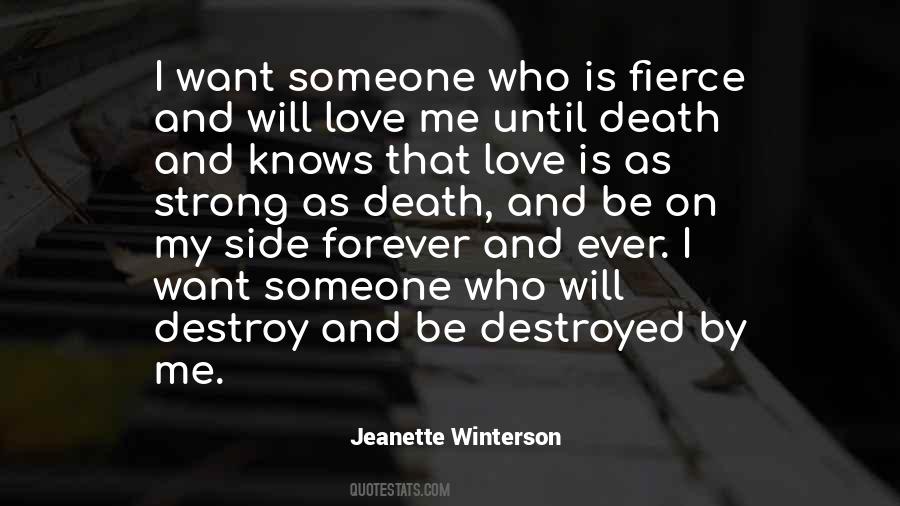 #4. I'm not usually the guy who has people hiding in his bushes and saying, 'Will you love me forever and ever?' - Author: Doug Jones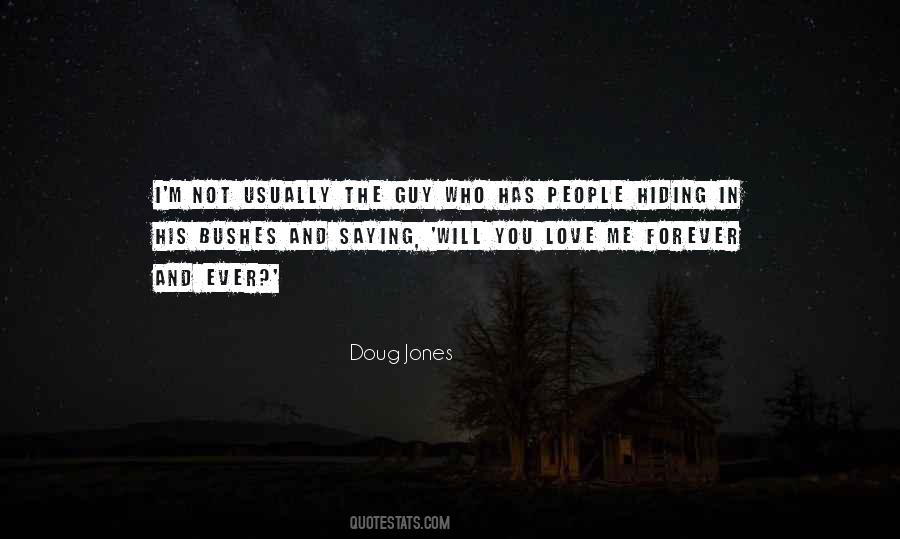 #5. Forever and ever, kid, until you're sick and tired of seeing me. - Author: Marie Lu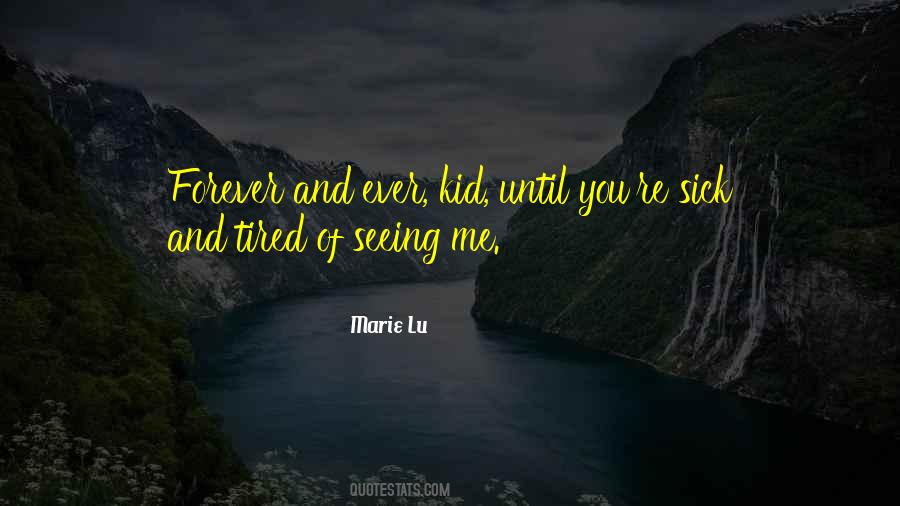 #6. You know I love you too, sweetie. Forever and ever, until the sun fades. - Author: I. W. Gregorio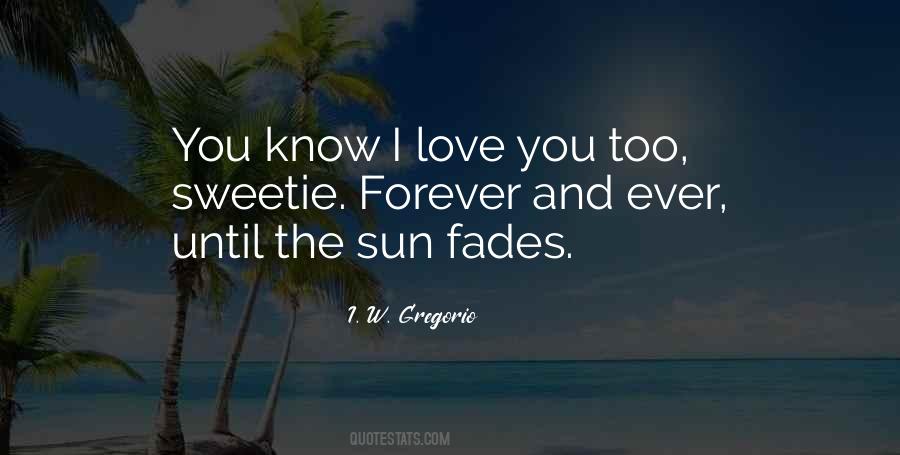 #7. You are the most beautiful woman I've ever seen and I do believe that I coul dget lost in you forever. - Author: Trin Denise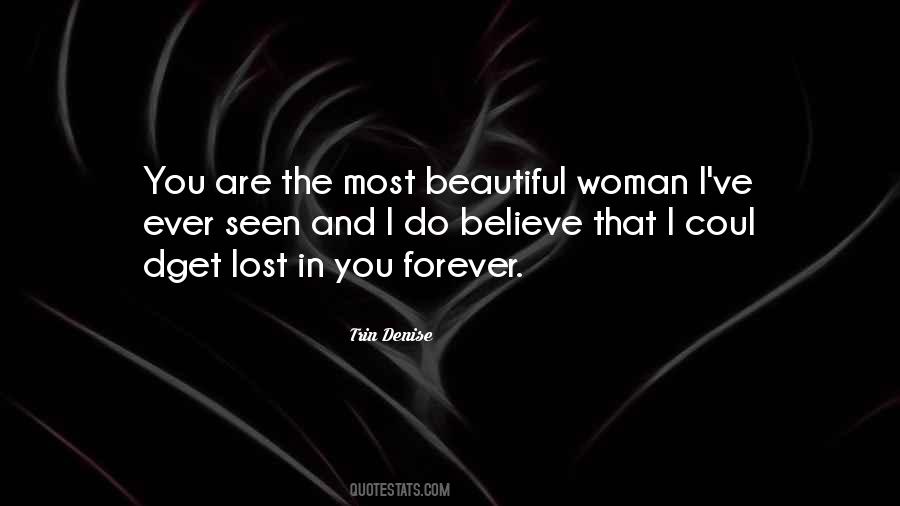 #8. We dreamed a lot of good stuff. Marriage and forever and ever and that kind of thing. It meant everything to me. Not just a lot. Everything. - Author: Walter Dean Myers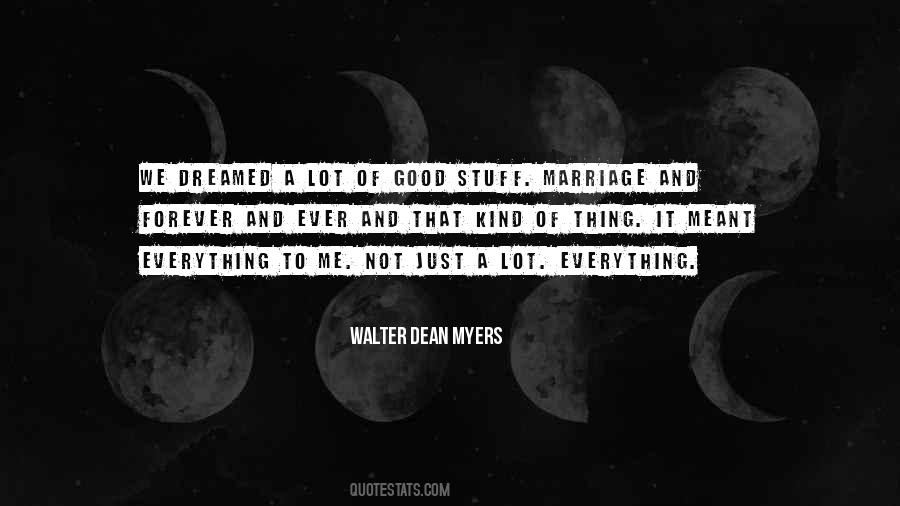 #9. O my soul, how can you refrain from plunging yourself ever deeper and deeper into the love of Christ, who did not forget you in life or in death, but who willed to give Himself wholly to you, and to unite you to Himself forever? - Author: Angela Of Foligno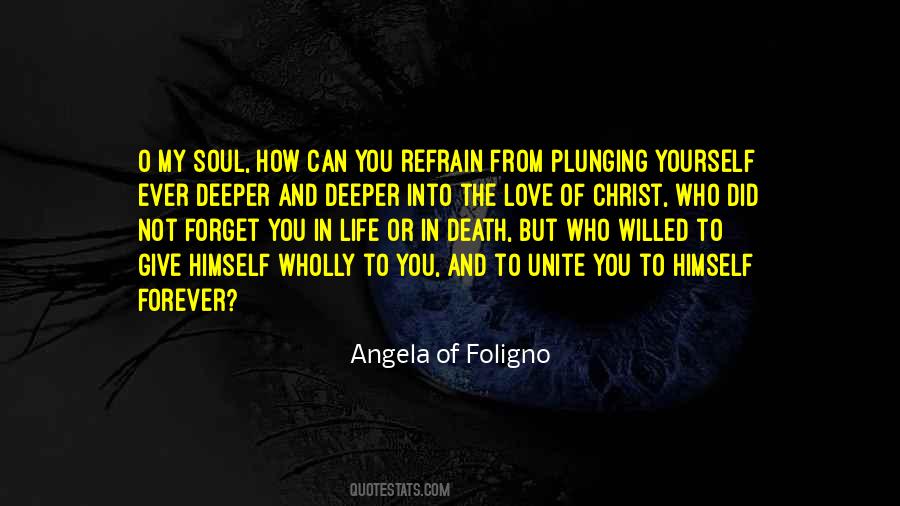 #10. Even before we met and long after we're both gone, my heart lives inside of yours. I'm forever and ever in love with you. - Author: Crystal Woods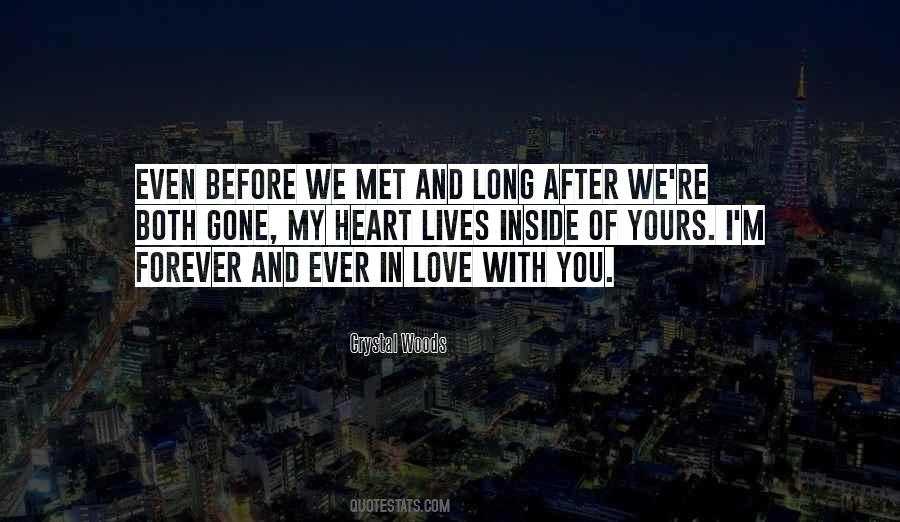 #11. He leans into me and kisses me again. Harder this time. He tastes like eternity, and healing, and completion.
No one else could ever kiss me like this, of that I am positive.
I could breathe in him forever.
I could fall in love forever. - Author: Jessica Park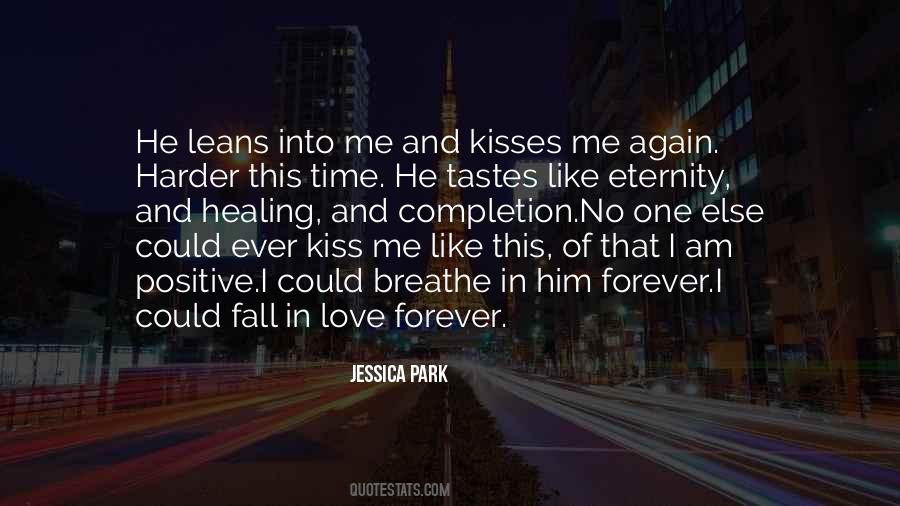 #12. Well, sir, embrace me once, as you would embrace your daughter, and I swear to you that that kiss, the only chaste kiss I have ever had, will make me strong against my love, and that within a week your son will be once more at your side, perhaps unhappy for a time, but cured forever. - Author: Alexandre Dumas-fils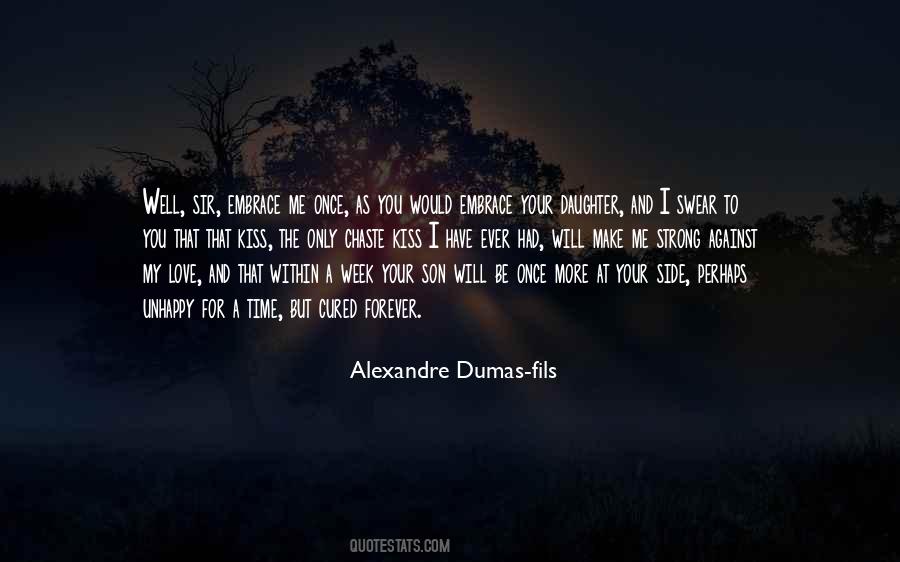 #13. Home is my heart in your hands, and yours in mine. Nothing will ever change that. - Author: T.A. Chase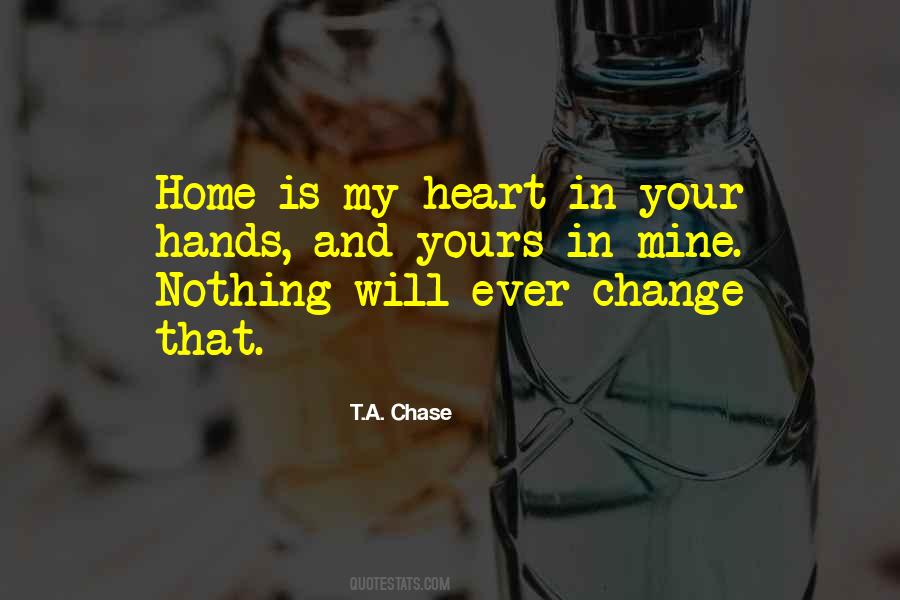 #14. I would rather never make a penny on book sales and know that many had derived some fair pleasure from my writing, than to know that very few had ever taken a chance on my work. I certainly won't last forever, but I'd love to think that my imagination will continue to surface in the minds of others. - Author: Eric Diehl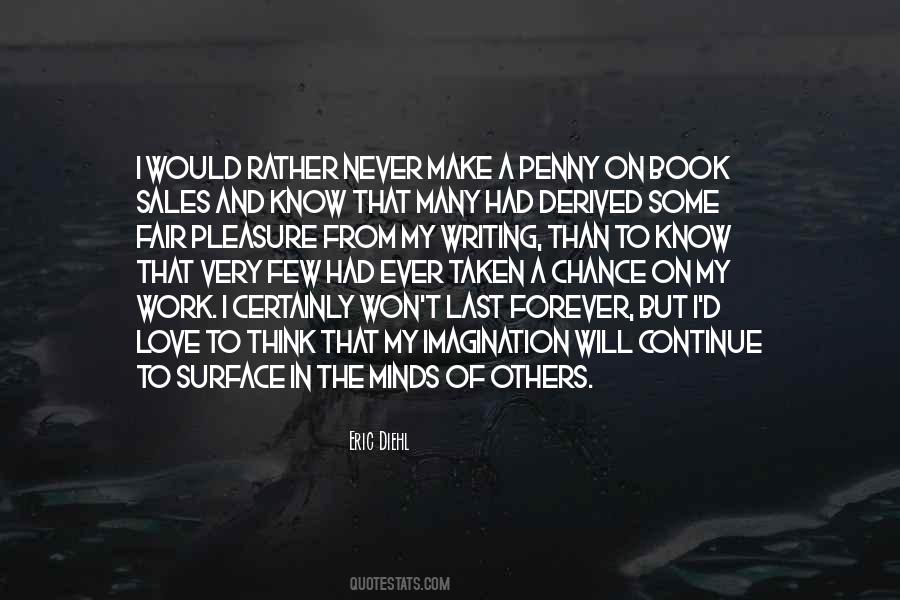 #15. The heart of a child can take forty-nine blows before it's damaged for ever and what's done can never be undone. - Author: Paul Hoffman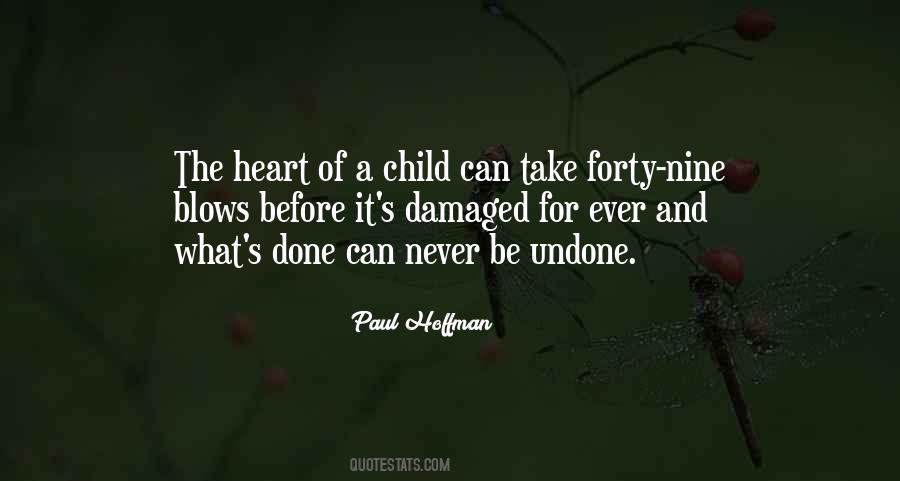 #16. I will stay at Arsenal forever. There will be no transfer for me. I love London. I've got a house there, I'm happy there and I don't see any reason to ever leave the club. - Author: Thomas Vermaelen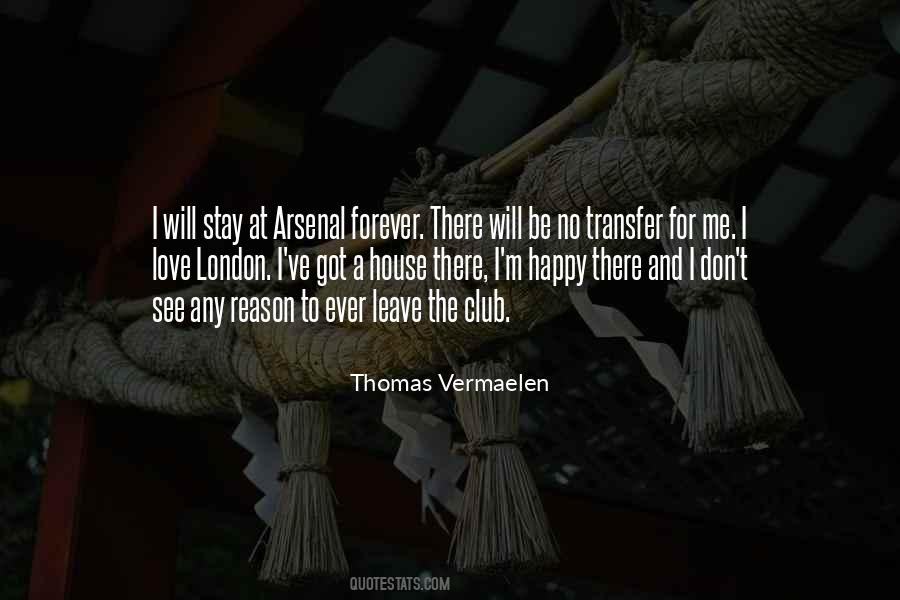 #17. Home isn't a place, Cassie.' The memory crept up on me. 'Home is the people who love you most, the people who will always love you, forever and ever, no matter what. - Author: Jennifer Lynn Barnes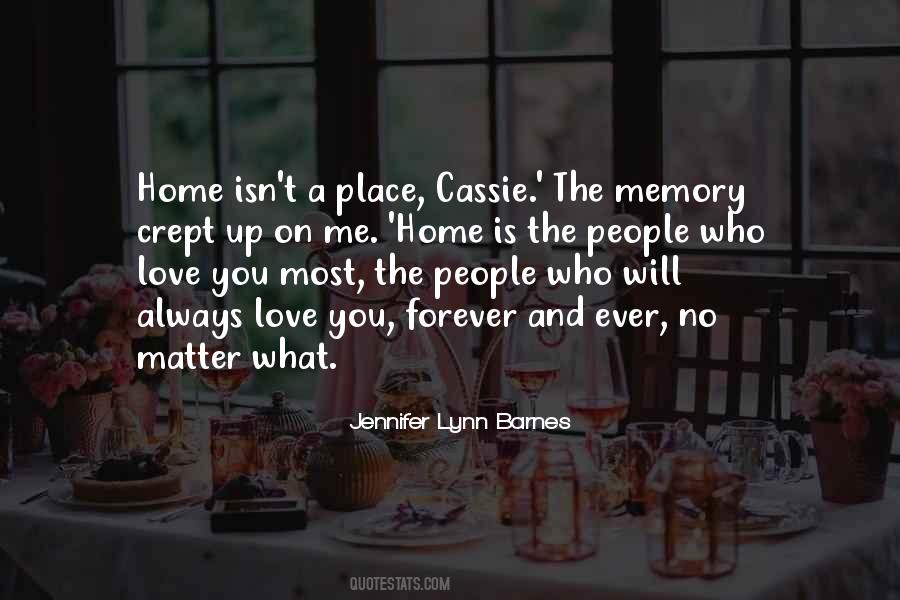 #18. And though I was currently living a fairy tale, some part of my soul knew that happiness couldn't last forever. I didn't deserve a happily ever after, and there weren't many other cards to play when that was the truth. - Author: Alysha Speer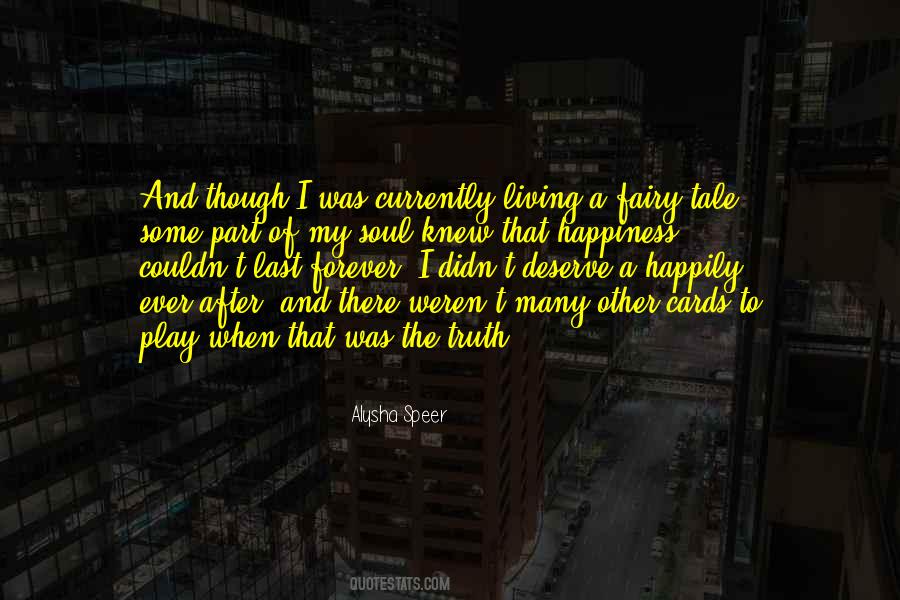 #19. The Mayor's wrong -
He's wrong forever and ever -
It's not that you should never love something so much it can control you.
It's that you need to love something that much so you can never be controlled. - Author: Patrick Ness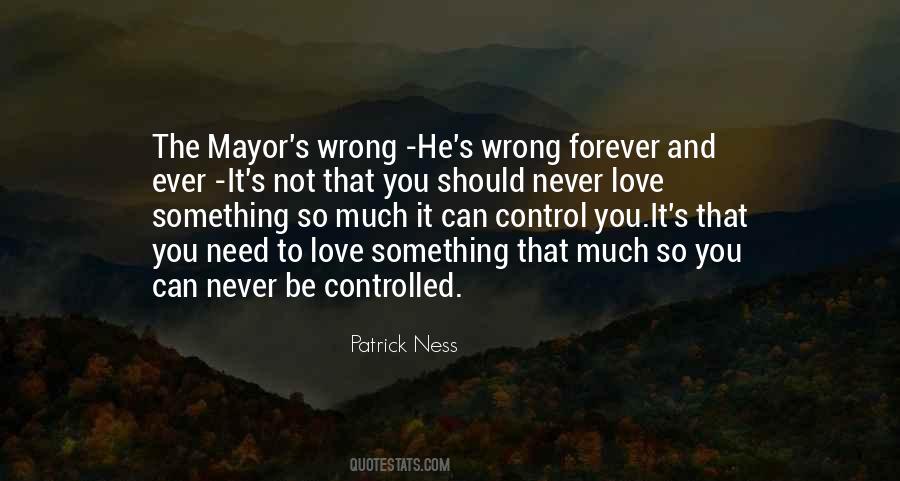 #20. No one would ever know me like he did. Understand and indulge the darkness and the lightness in me. The good and the bad. The strong and the weak. Take all of the parts of me that were toxic and soothe them with the perfect antidote. We had all of the ingredients of forever love. - Author: R.K. Lilley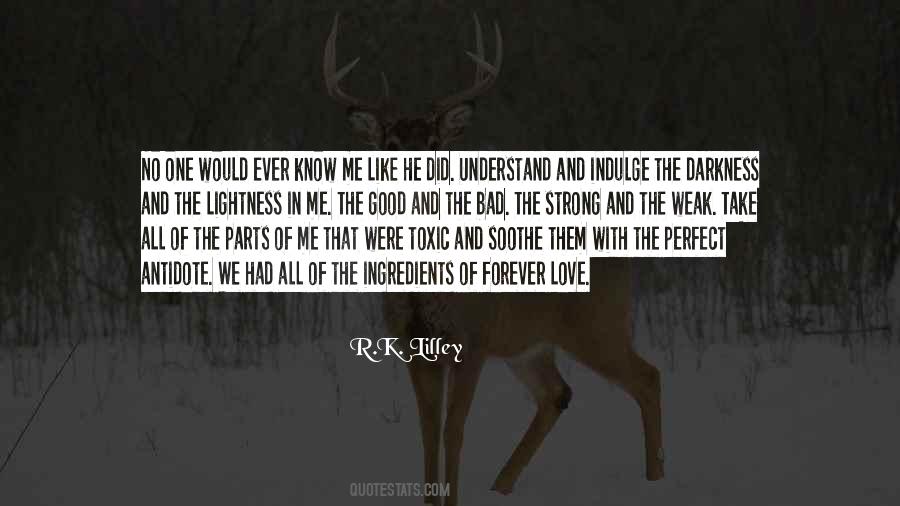 #21. What's meant for you will reach you in time, and if you embrace it with your arms wide open it might just stay with you forever and bless you with more happiness than you could ever envision. - Author: Jayde Scott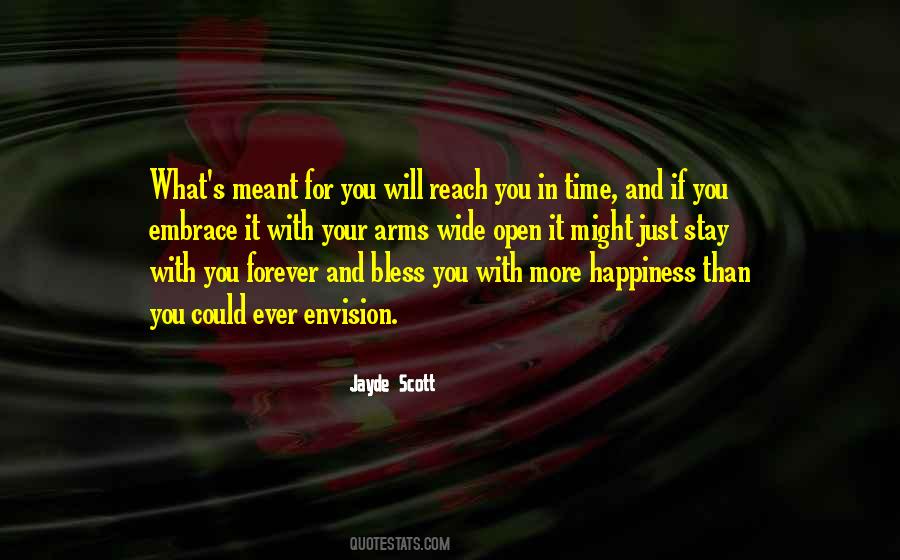 #22. In friendship I shall bind my heart and soul to yours. Forever beside you I shall stand. Together or apart always will I be with you. Eternal friends we shall ever be. - Author: Jen Wylie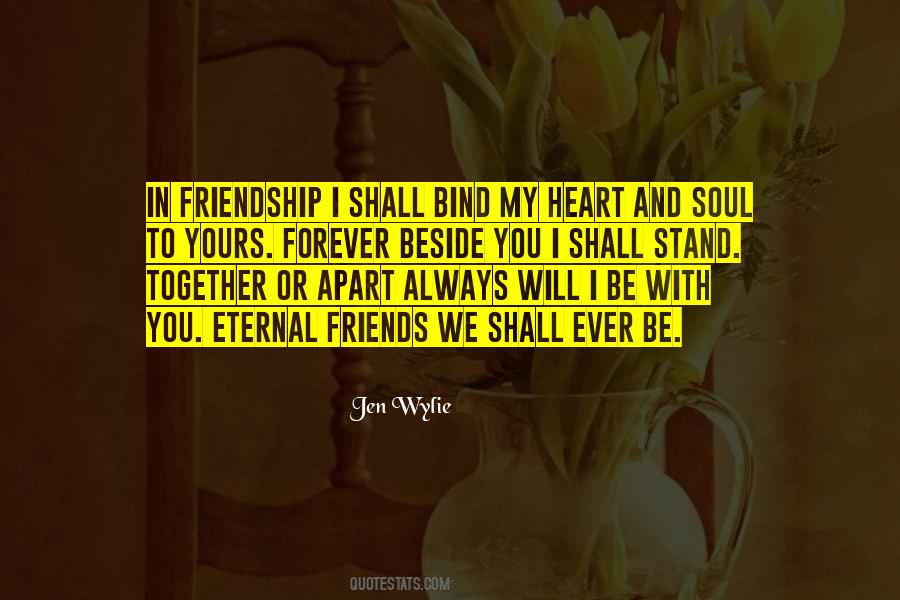 #23. You are my dream, Miracle, and i love you more than anyone I've ever known. I'll spend the rest of my life loving you. Forever. But right now, let's start with tonight. Let me love you tonight. - Author: M. Leighton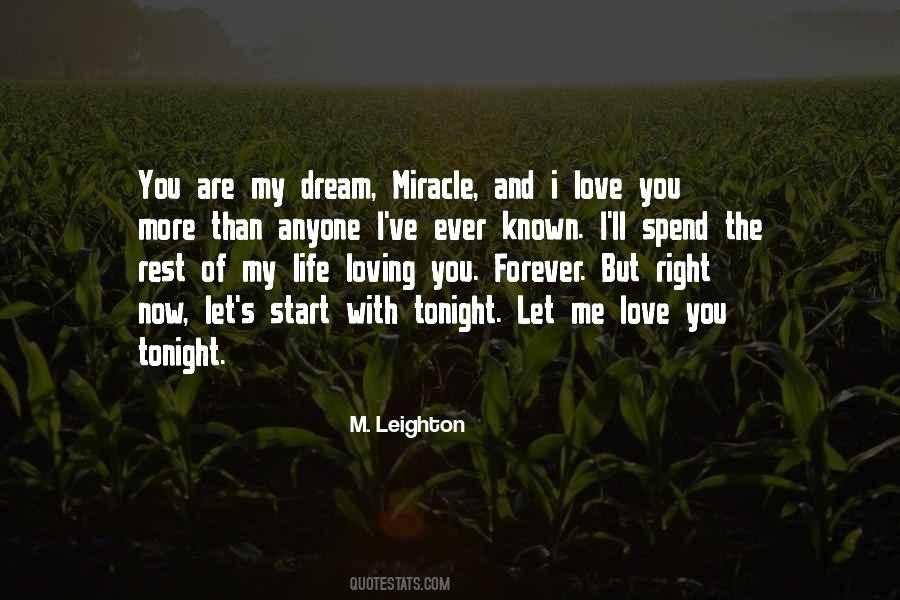 #24. I will love you for ever, whatever happens. Till I die and after I die, and when I find my way out of the land of the dead I'll drift about forever, all my atoms, till I find you again ... - Author: Philip Pullman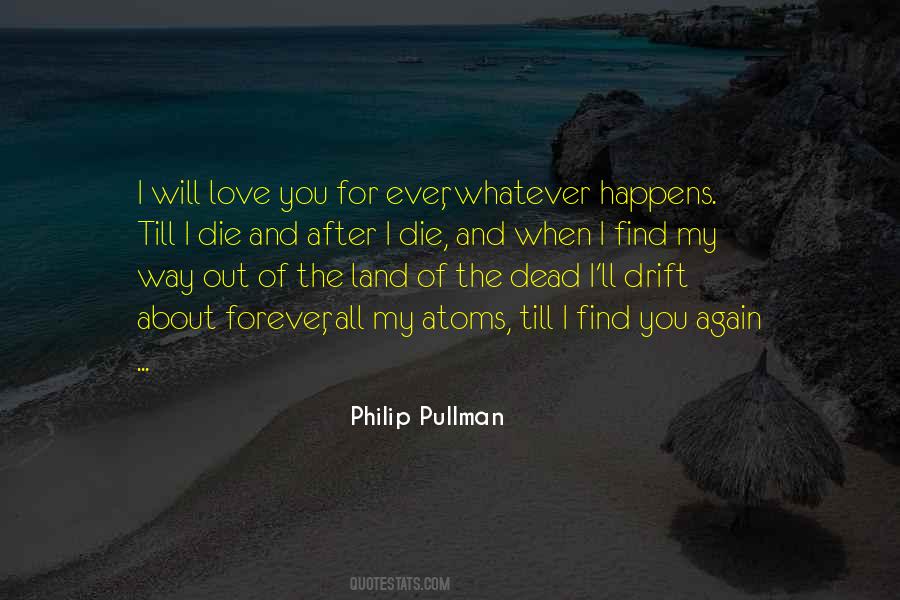 #25. I love you, Fitzwilliam Darcy--with all my heart."
"And I love you, my dearest Elizabeth. Forever and ever. - Author: Regina Jeffers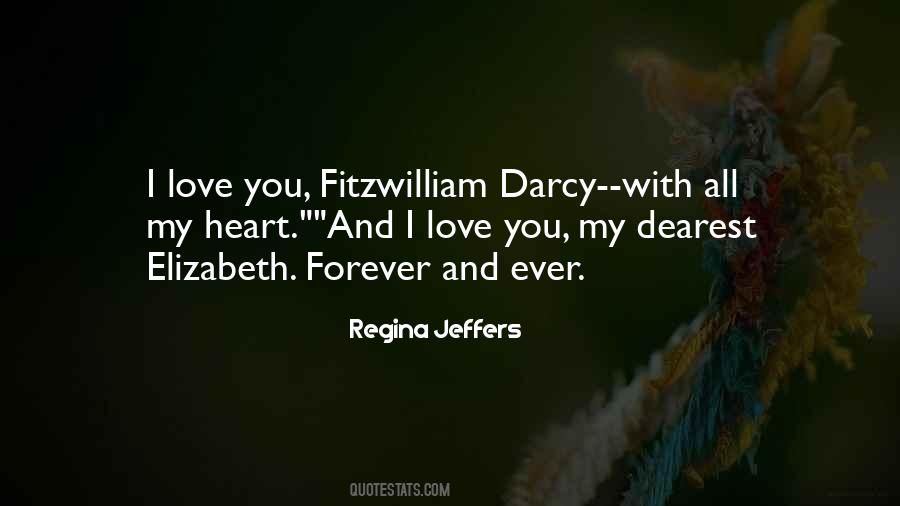 #26. I want to break the rules with you. Kiss you passionately every day. Make you smile when you're about to cry. I want no regrets with us. I want us to laugh together until we can't breathe and it hurts. No man will ever love you the way I'm going to love you, Emily. You're it. My last. My forever. - Author: Gail McHugh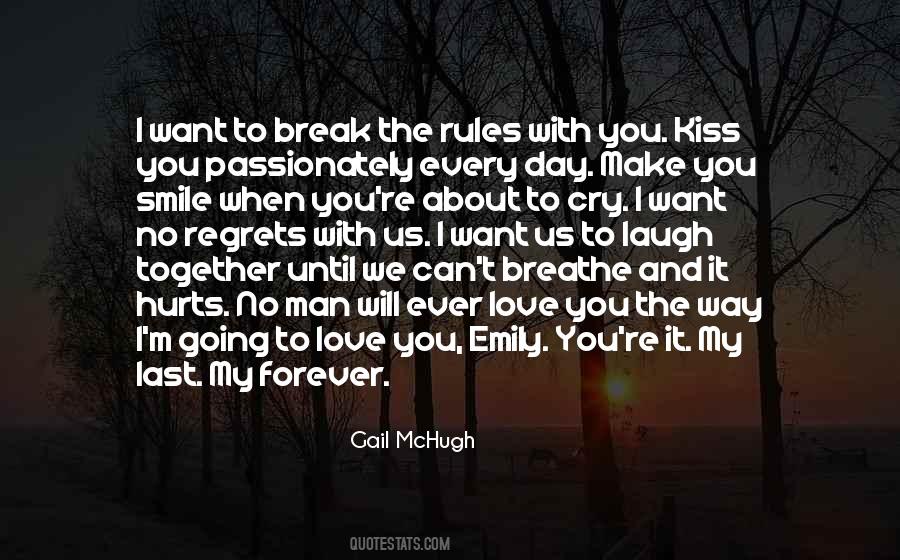 #27. I see myself forever and ever as the ridiculous man, the lonely soul, the wanderer, the restless frustrated artist, the man in love with love, always in search of the absolute, always seeking the unattainable - Author: Henry Miller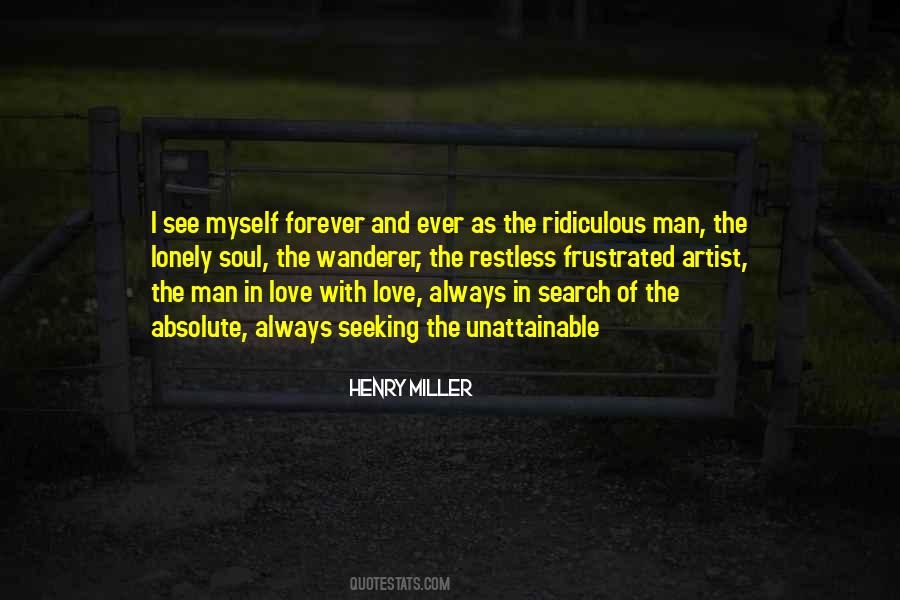 #28. I really want to love somebody. I do. I just don't know if it's possible forever and ever. - Author: Jim Carrey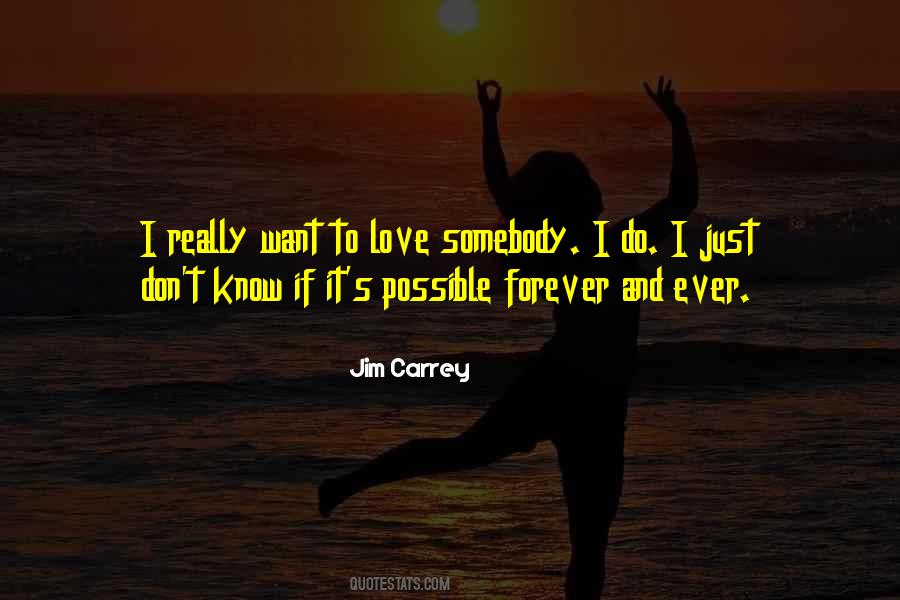 #29. I love you, Axel Reid. I have loved you forever and I will never stop. Made for me, baby. You were made for me. Don't ever leave me. Never again. - Author: Harper Sloan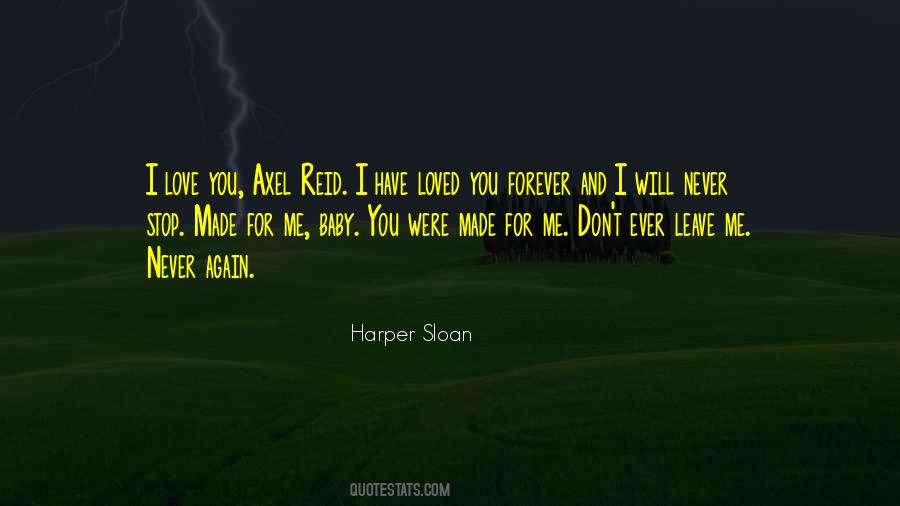 #30. I know for sure now, I love him, all does not feel the same with anyone else, but i know not if i will ever see him again. I will savor the memory of him til the next time or will it be a memory forever and how can i live with the latter? - Author: Maureen Salter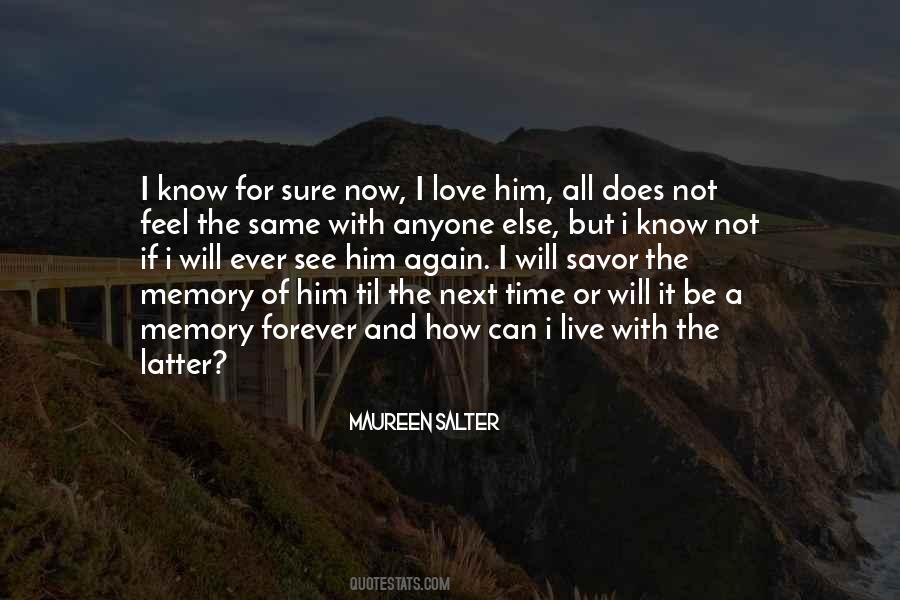 #31. to live with you forever. I want to buy the house on the river from my brothers, and I want you to have the coach house for your studio. I want to love you and make love to you every day and make up for every shitty day you ever had. I love you. - Author: Victoria James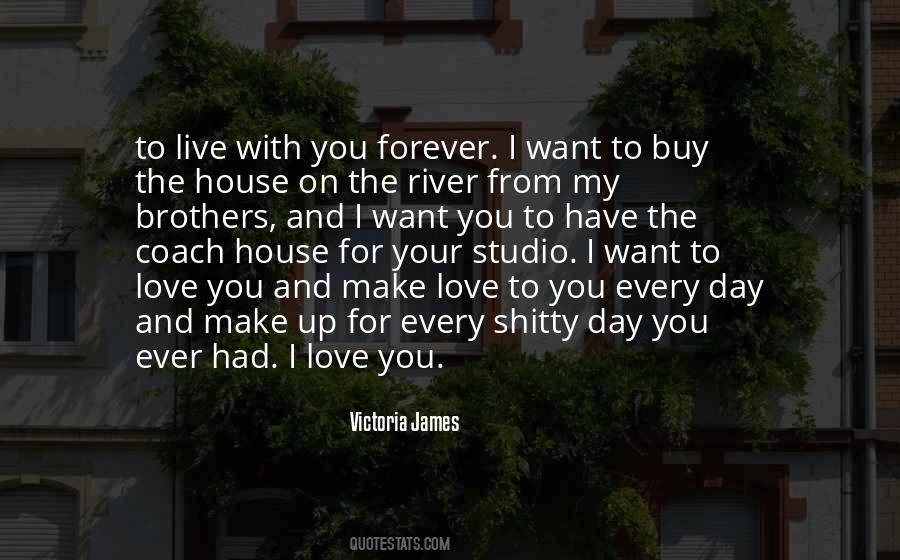 #32. I love you forever' really means 'Just trust me for now,' which is all it ever means, and we just hope to keep renewing the "now," year after year. - Author: Adam Gopnik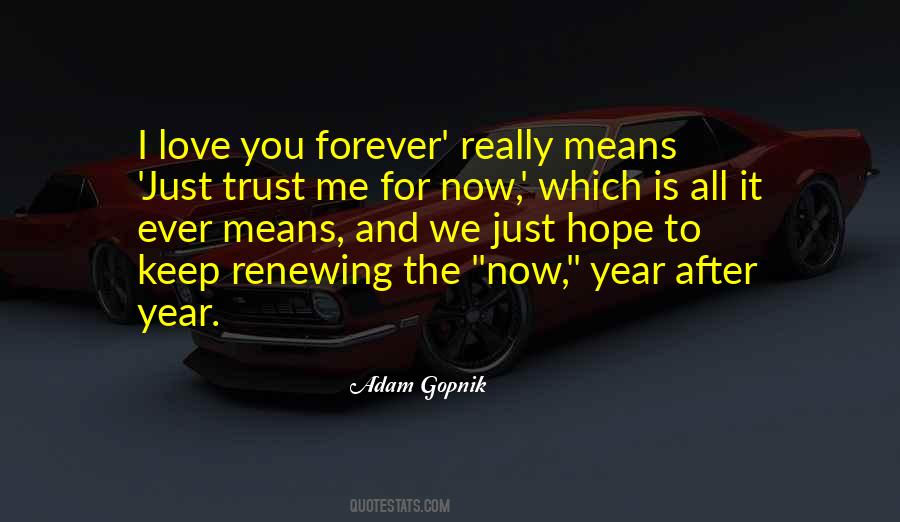 #33. Our "ego" or self-conception could be pictured as a leaking balloon, forever requiring the helium of external love to remain inflated, and ever vulnerable to the smallest pinpricks of neglect. - Author: Alain De Botton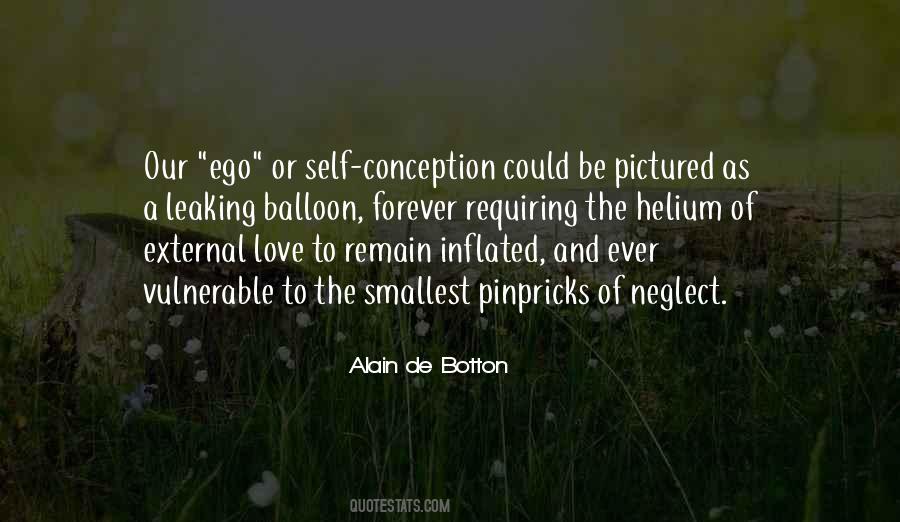 #34. Boy, dont you dare leave me. Stay with me forever and ever. Sleep with me, my love. Kiss me. touch my body, feel me. - Author: Matt Trevitz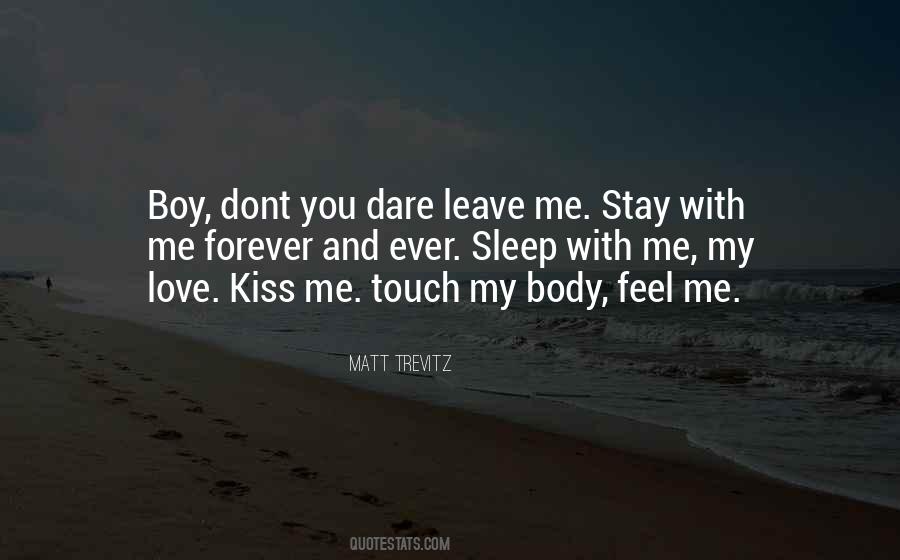 #35. I just don't want you to feel that way, because I love you. I'm in love with you. Forever and ever, and all the corny things I can attach to that. - Author: Jennifer L. Armentrout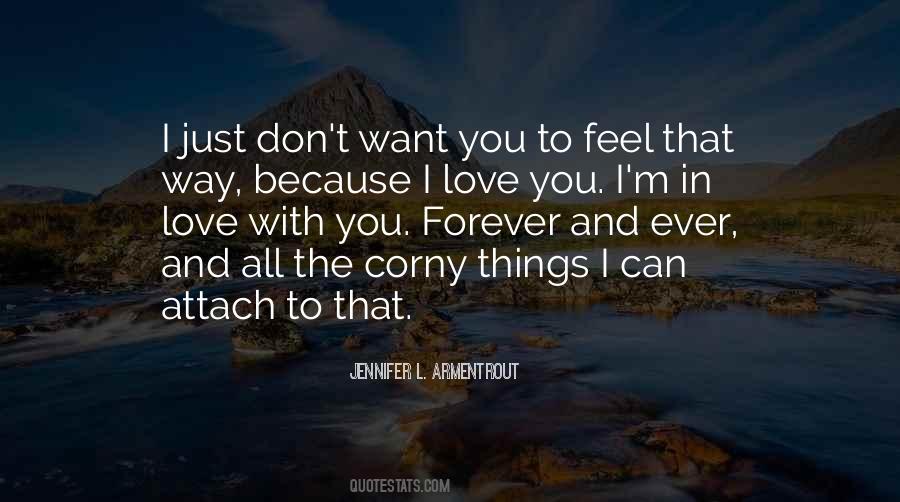 #36. I love you, Gretchen Lang. You are my reflection and my shadow and I will not let you go. We are bound together forever and ever! Until Halley's Comet comes around again. I love you dearly and I love you queerly and no demon is bigger than this! - Author: Grady Hendrix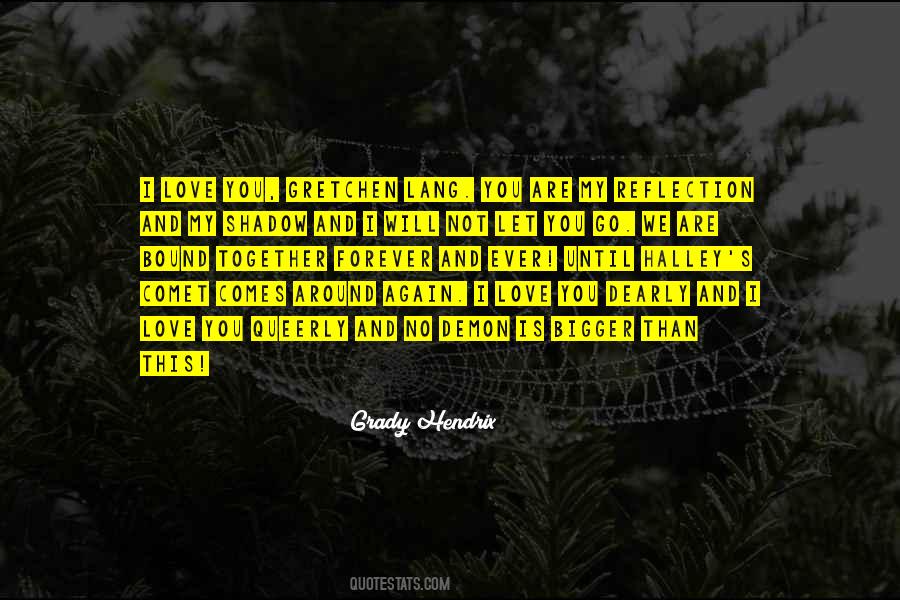 #37. It's not realistic to imagine that any poem will last forever. Our species won't last forever! We try to capture and preserve our impressions of reality because it's all going away: everything we think and remember, everything we've ever felt, everyone we love. - Author: James Arthur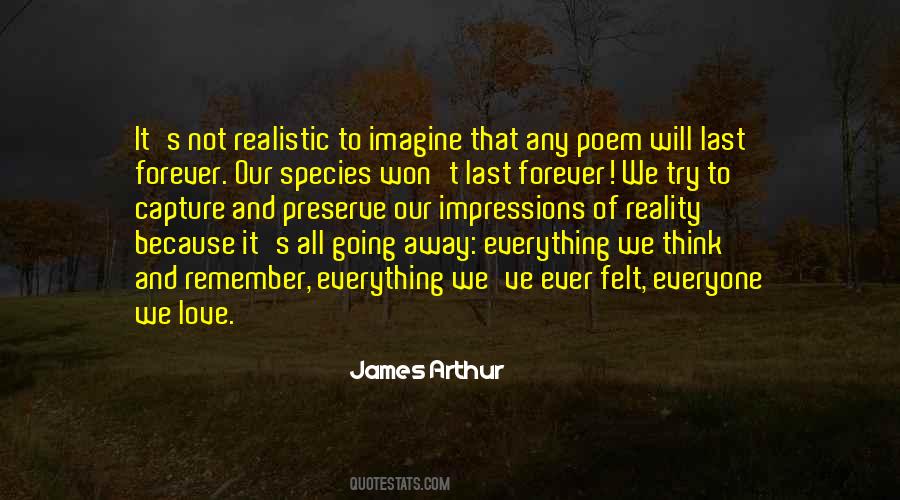 #38. One can never ever forget the one who they loved in their past and that to their First Love!!
'Whenever and whomever it was, your experience with your first love is etched into your memory forever.. - Author: Kumar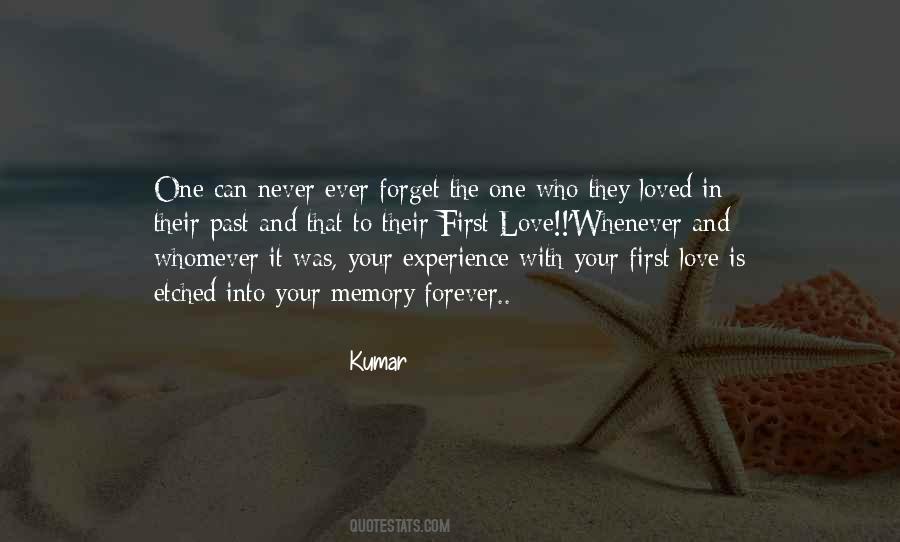 #39. And yet this is farther than I've ever fell; You know me much too well. Funny it don't feel like we just met. It didn't take much time. Forever's more than crossed my mind, and we haven't even said 'I love you' yet. - Author: Toby Keith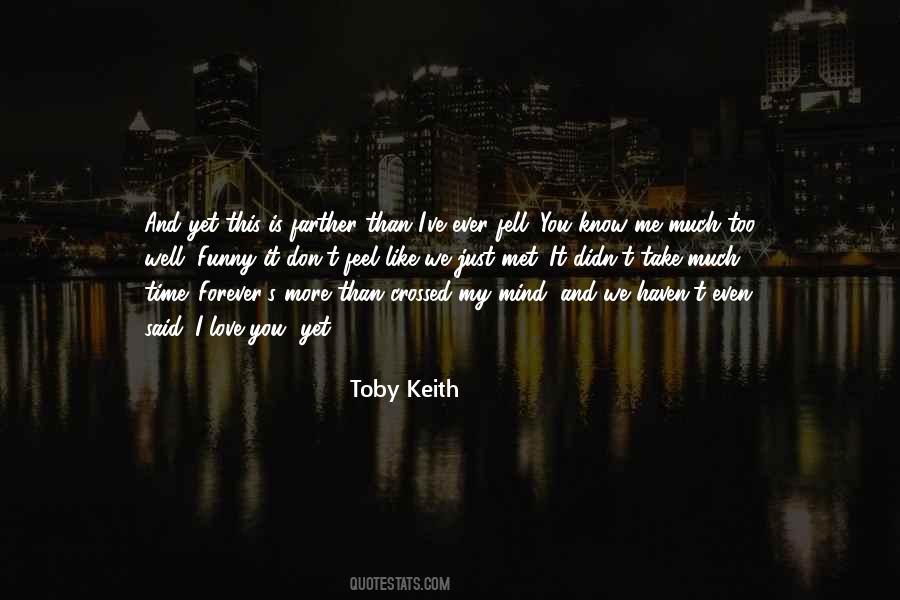 #40. You're everything I've ever wanted, everything I've ever needed. I want to love you forever - I want to be with you forever - I want you to want me forever because you're all I have ever wanted. I love you with my whole heart and I want to grow old with you. - Author: Kimberly Knight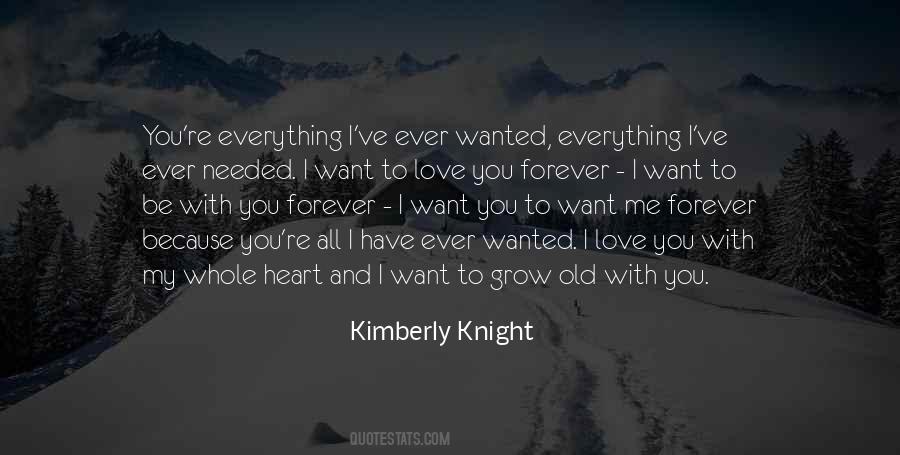 #41. If ever he had a moment's doubt that he would love and admire her forever, no matter whether she chose him or not, that doubt faded away like a wisp of smoke. - Author: Sylvain Reynard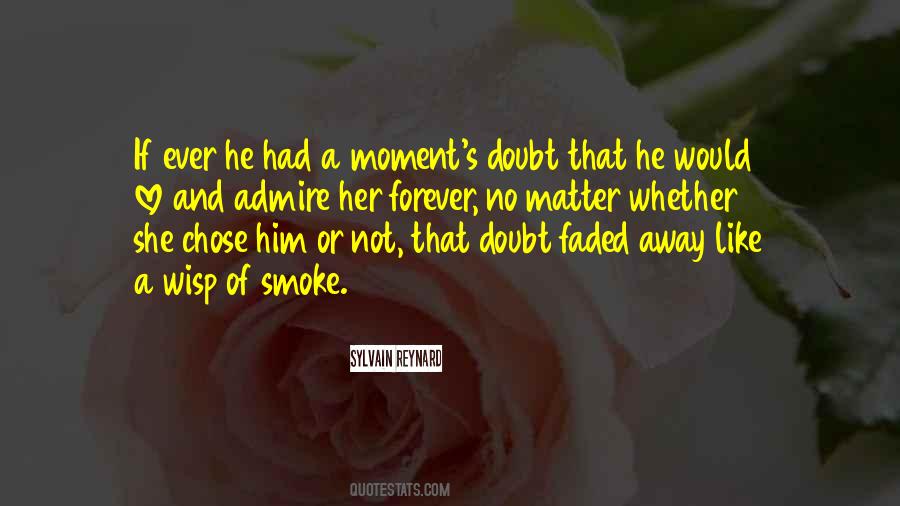 #42. You know I want you. You know that I'd give my soul to pick you up in my arms and keep you here, hidden away from the world, forever and ever. - Author: Agatha Christie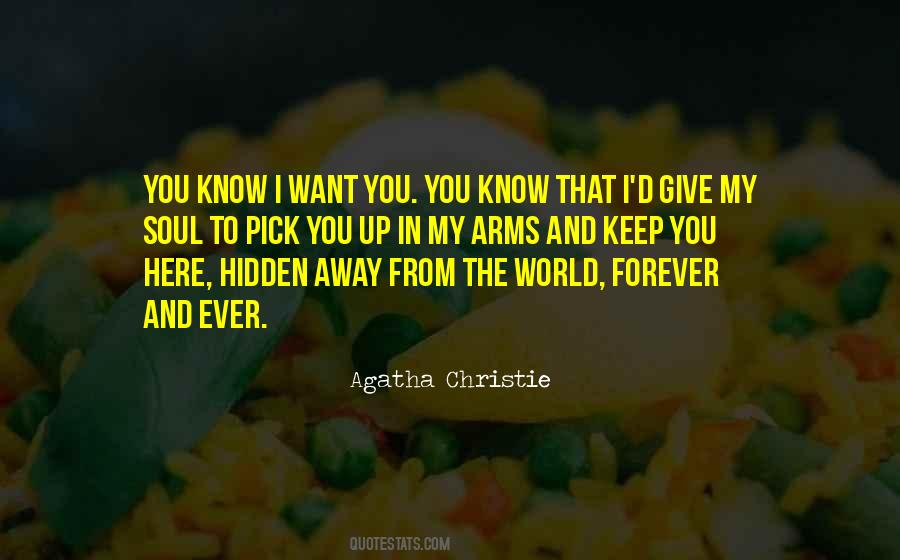 #43. I want my best friend back. I want the best thing that ever happened to me back. And I promise you I will make you fall in love with me all over again. This time, it'll be the forever kind. - Author: Christine Zolendz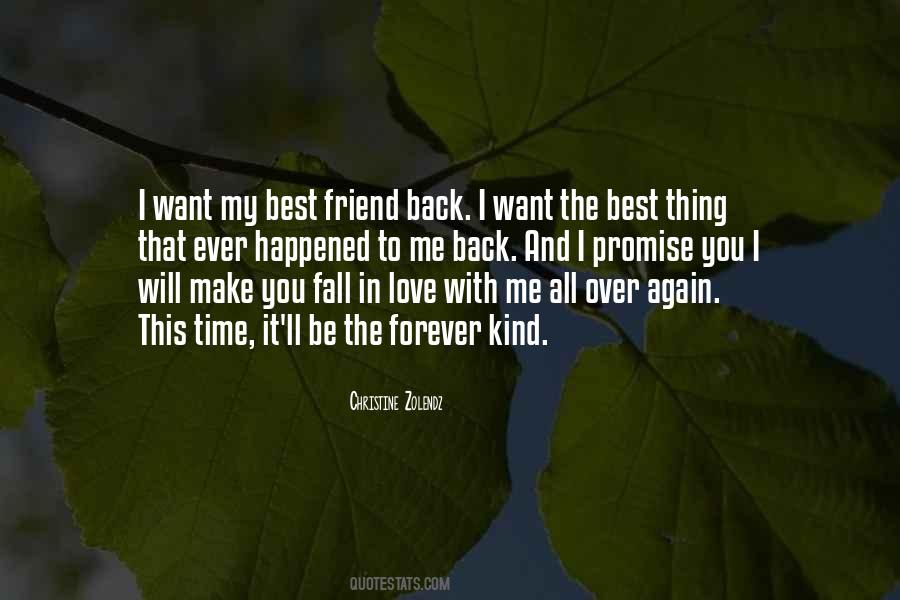 #44. There used to be days that I thought I was okay, or at least that I was going to be. We'd be hanging out somewhere and everything would just fit right and I would think 'it will be okay if it can just be like this forever' but of course nothing can ever stay just how it is forever. - Author: Nina LaCour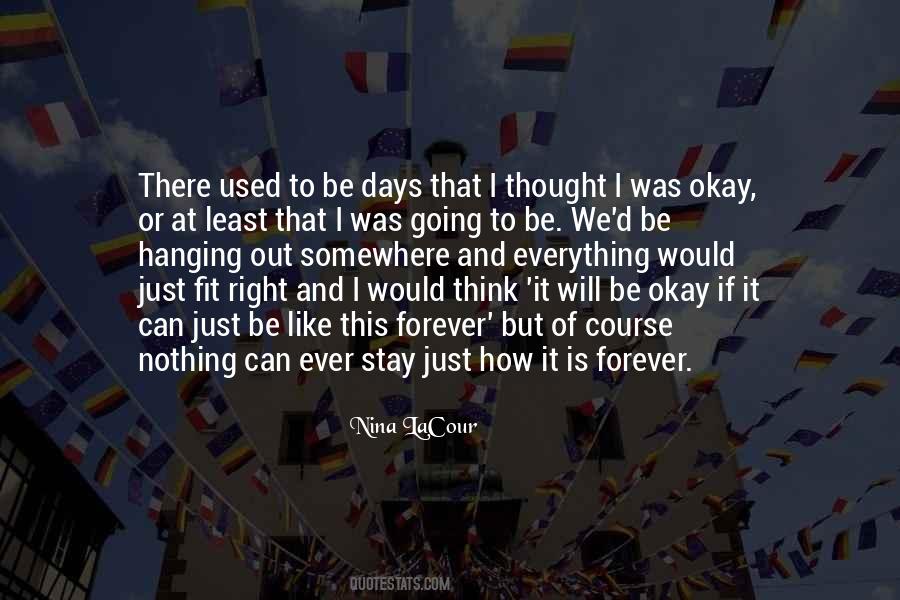 #45. I. Love. You. Period. It's a goddamn soul-shattering love that will never ever be matched. My love for you is unapologetic and forever. - Author: Jewel E. Ann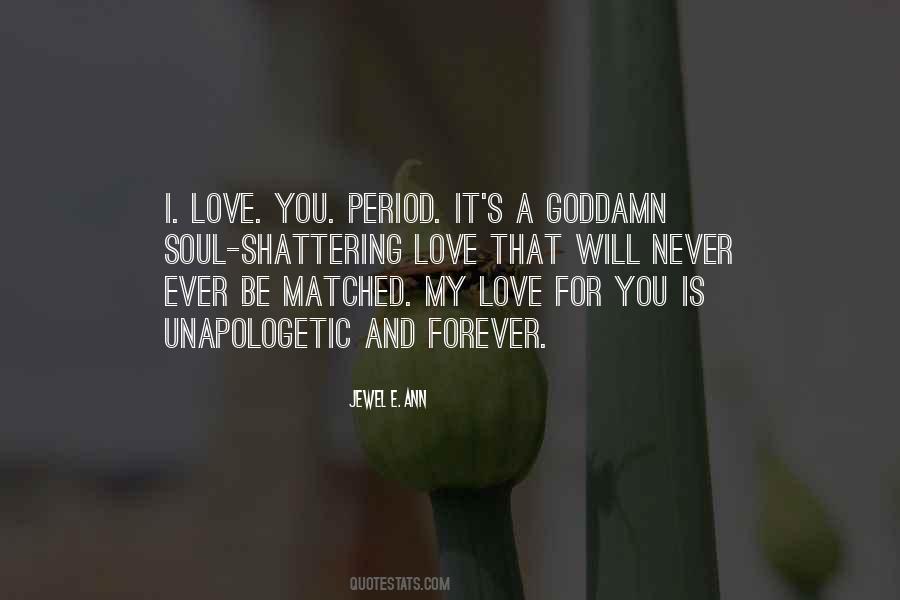 #46. Martha, I wonder if you can ever truly know someone you love until you have been married near forever." It was Martha's turn for an encouraging nod. "Loving someone and coming to know them better," Jack went on, "I think that will be an adventure all its own. - Author: J.D. Robb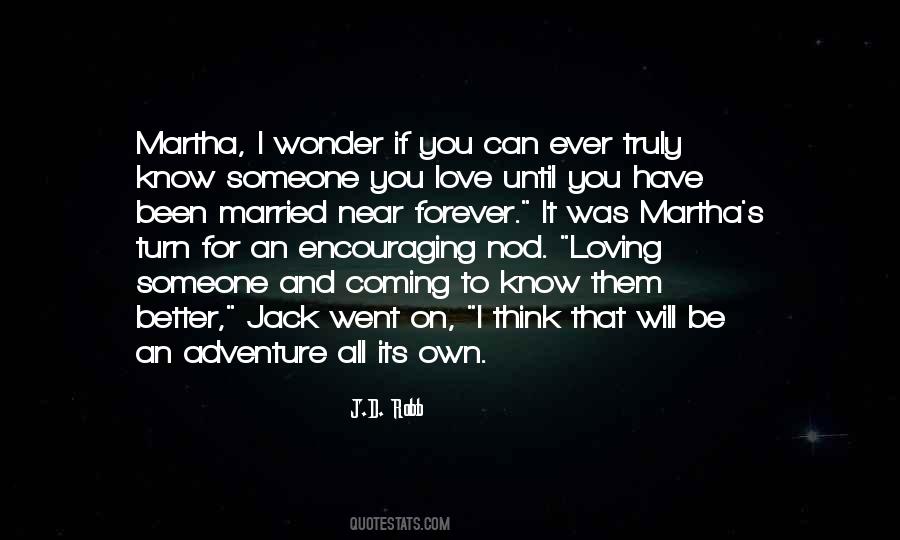 #47. Have you ever lost someone you love and wanted one more conversation, one more chance to make up for the time when you thought they would be here forever? If so, then you know you can go your whole life collecting days, and none will outweigh the one you wish you had back. - Author: Mitch Albom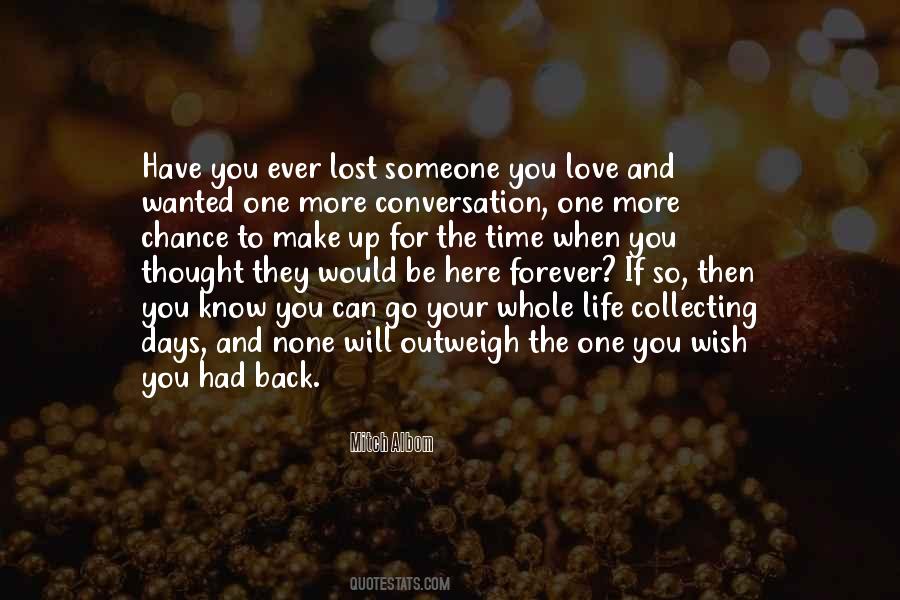 #48. You Are The Milk To My Shake, forever and ever. Love, J - Author: Jenny Han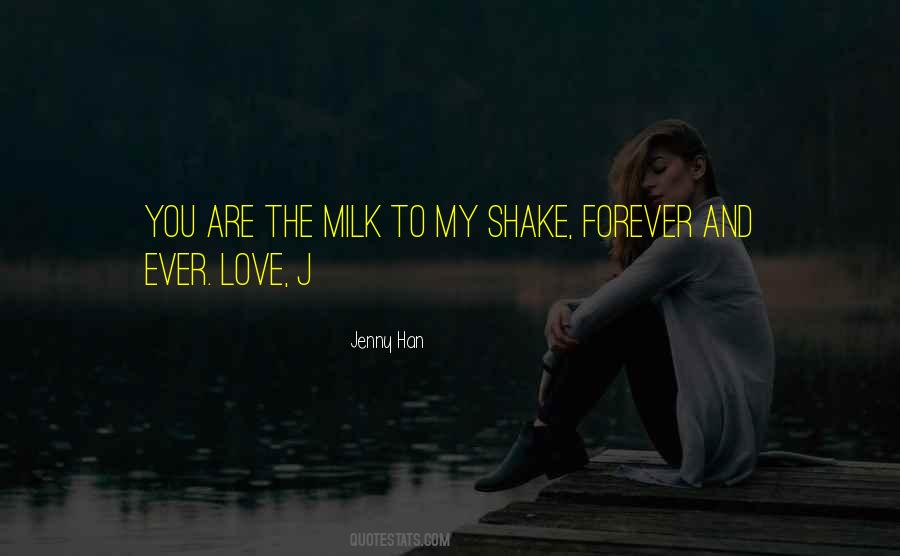 #49. The most honest, ballsy, don't give a shit person I've ever met, and she thought I would love her forever - Author: Chris Hilton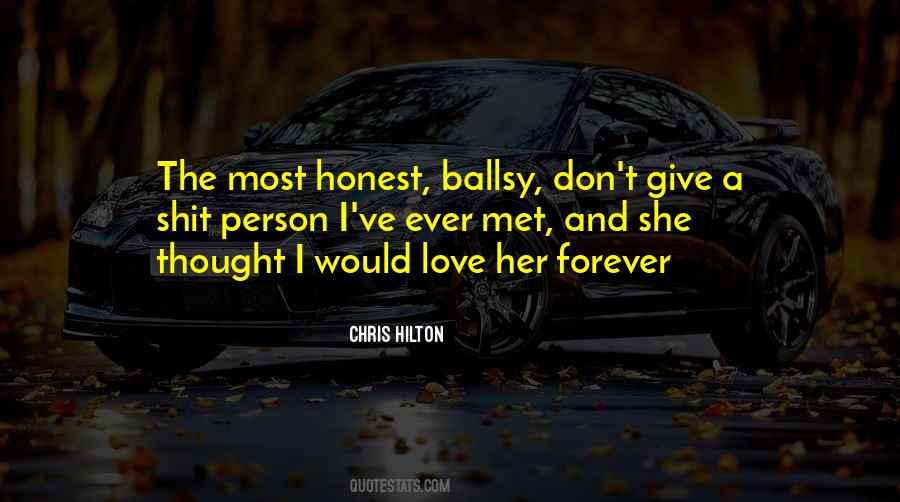 #50. What are the chances you'd ever meet someone like that? he wondered. Someone you could love forever, someone who would forever love you back? And what did you do when that person was born half a world away? The math seemed impossible. - Author: Rainbow Rowell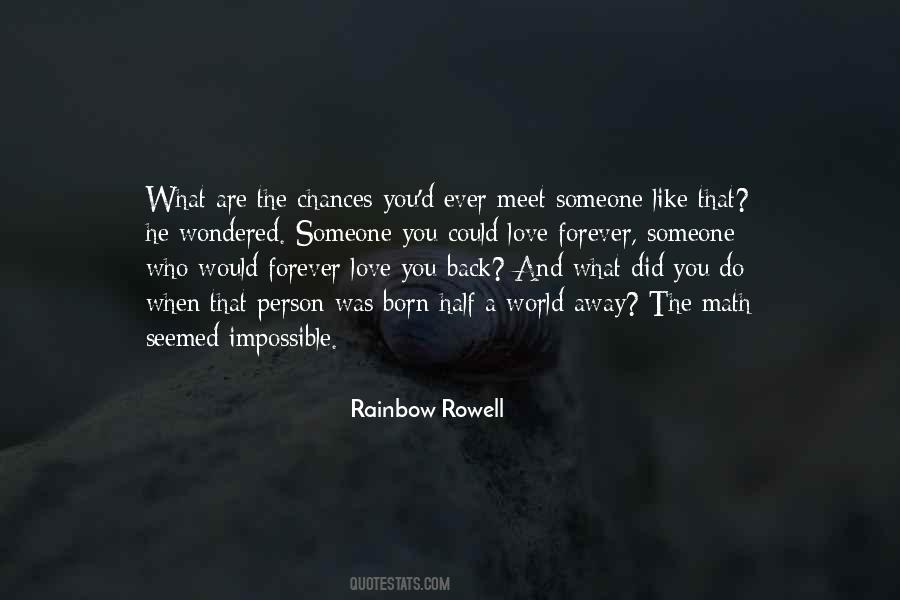 #51. He knew today that his life was forever changed in that one moment and he was clueless as to why or how it was. Never in his life had he ever felt that quick response to anyone. Breathless and unable to look away from her, like if he did she would disappear. - Author: P.J. Fiala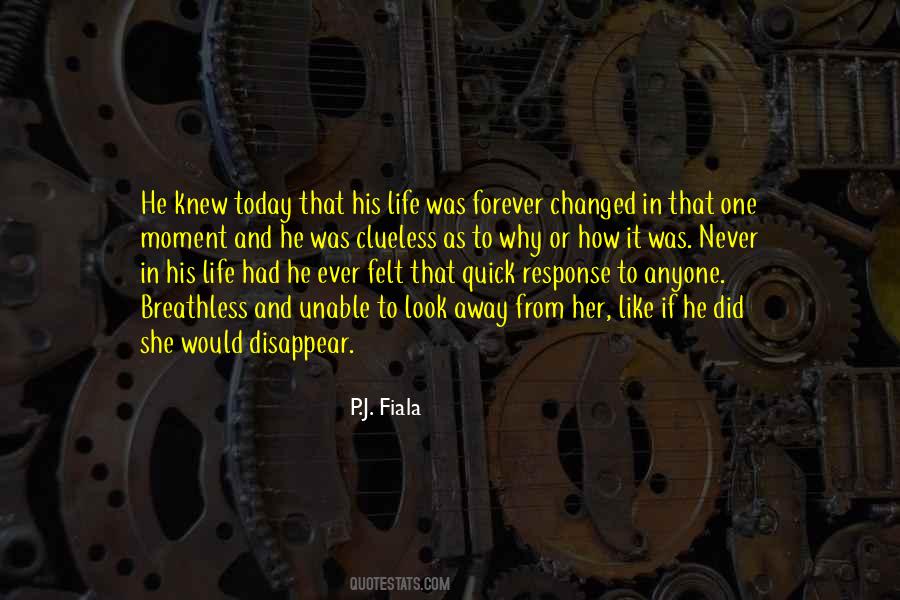 #52. If you think of me and with me,
The infinite power of your mind will never leaver you.
You have me,
I will love you forever,
I will be with you forever and ever,
I am your hope.
I am your soul. - Author: Ilchi Lee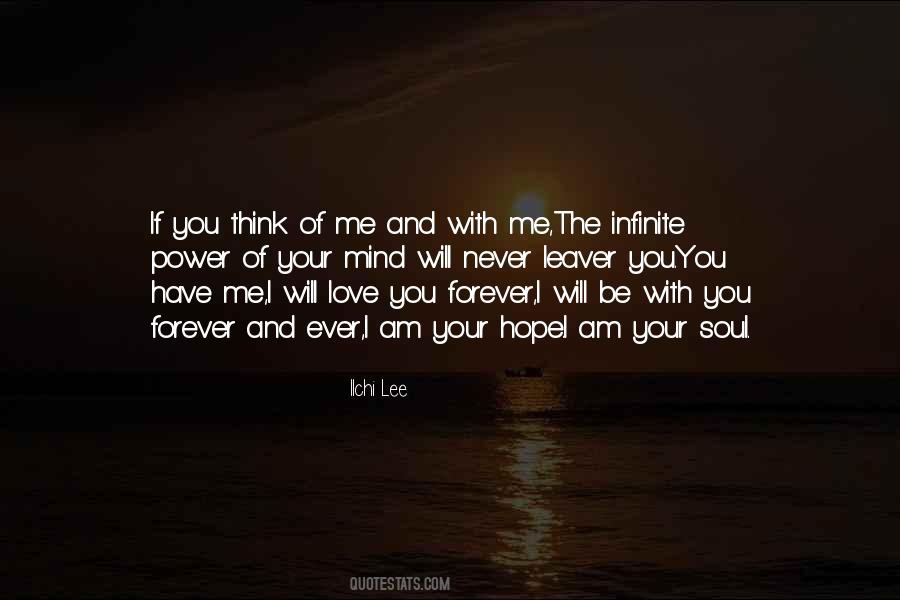 #53. throne, O God, endures forever and ever. Your royal scepter is a scepter of equity; You love righteousness and hate wickedness. - Author: Bart D. Ehrman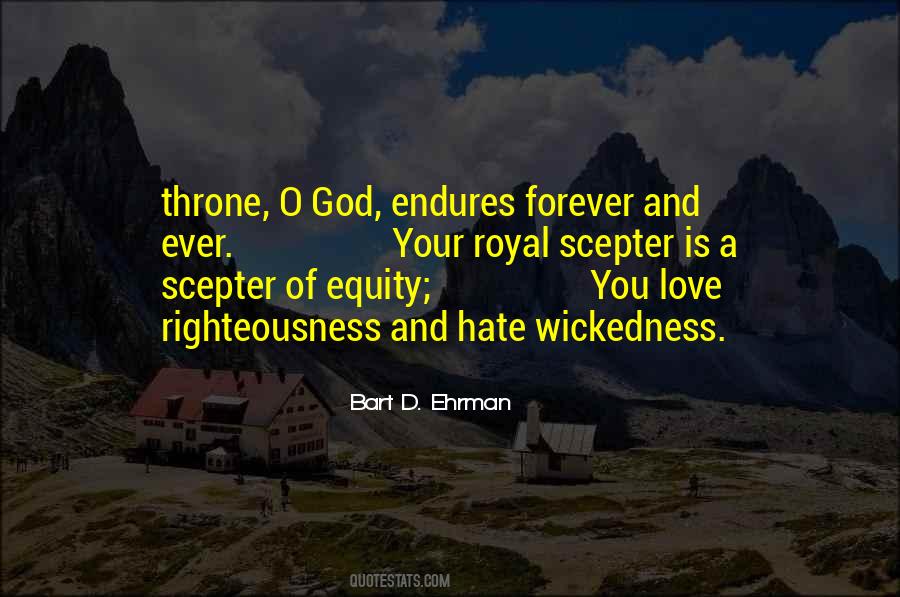 #54. Have you ever met someone and felt like you've known them forever? - Author: Michelle Madow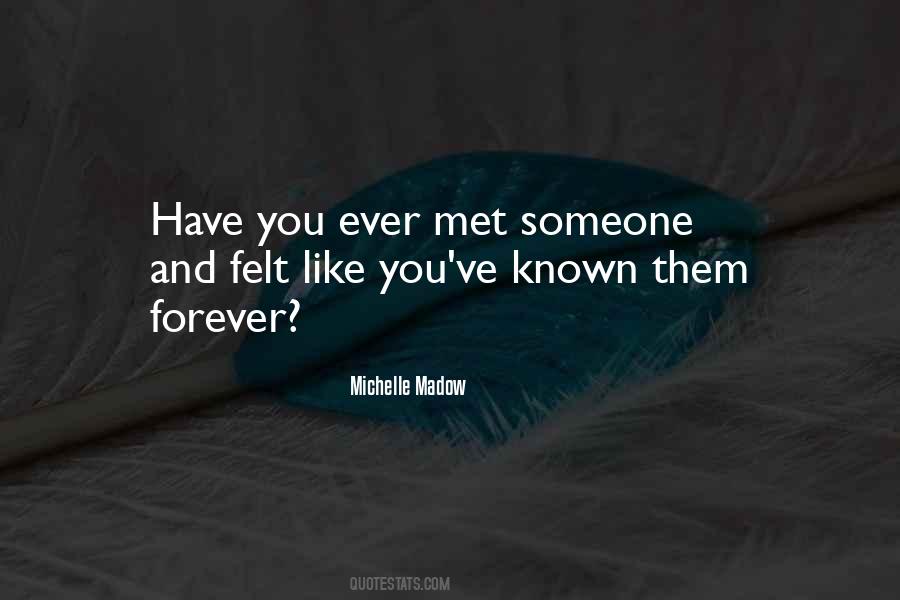 #55. Soon after you're dead - we're not sure how long - but not long, you'll be united with the most ecstatic love you've ever known. As one of the best things in your life was human love, this will be love, but much more satisfying, and it will last forever. - Author: Basil Hume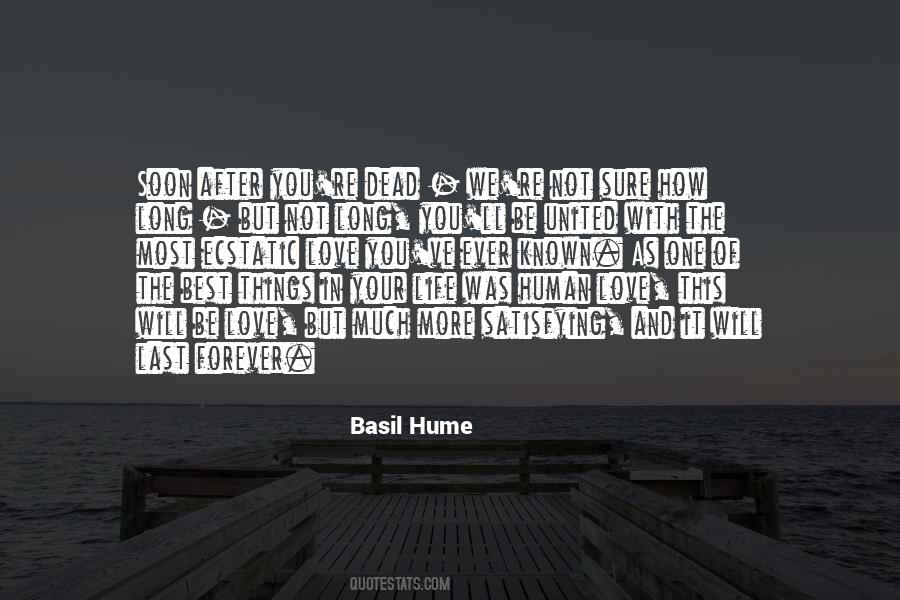 #56. My love for you is indescribable, it means more than words can ever say, and I just wanted to tell you I LOVE U and will FOREVER... - Author: Bernard Dsa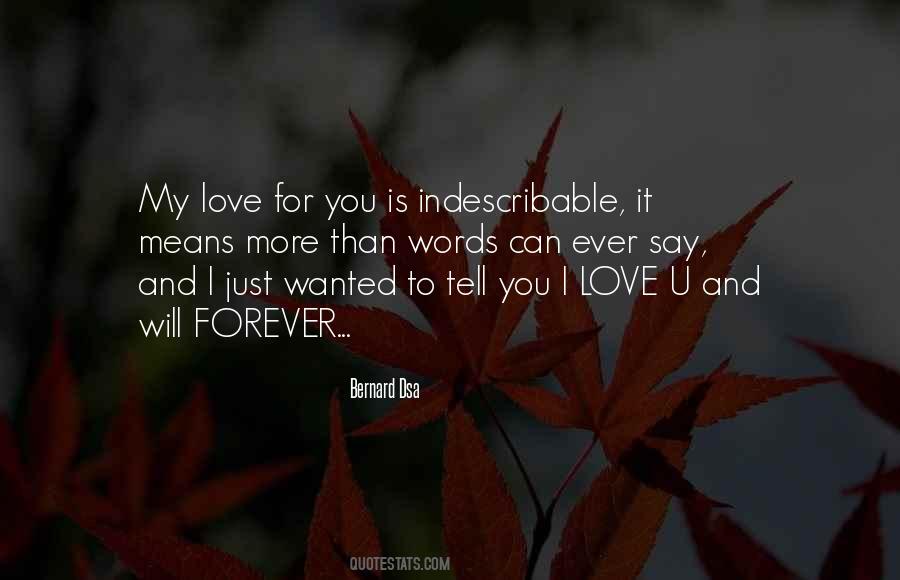 #57. Sunlamps and food and safety. Sounds mighty nice.
I want that for you.
Because I love you.
This might be the most noble thing I've ever done. Noble, for the record, hurts like a blade to the heart.
Je t'aimerais toujours,
Jack
Je t'aimerais toujours. I will love you forever. - Author: Kresley Cole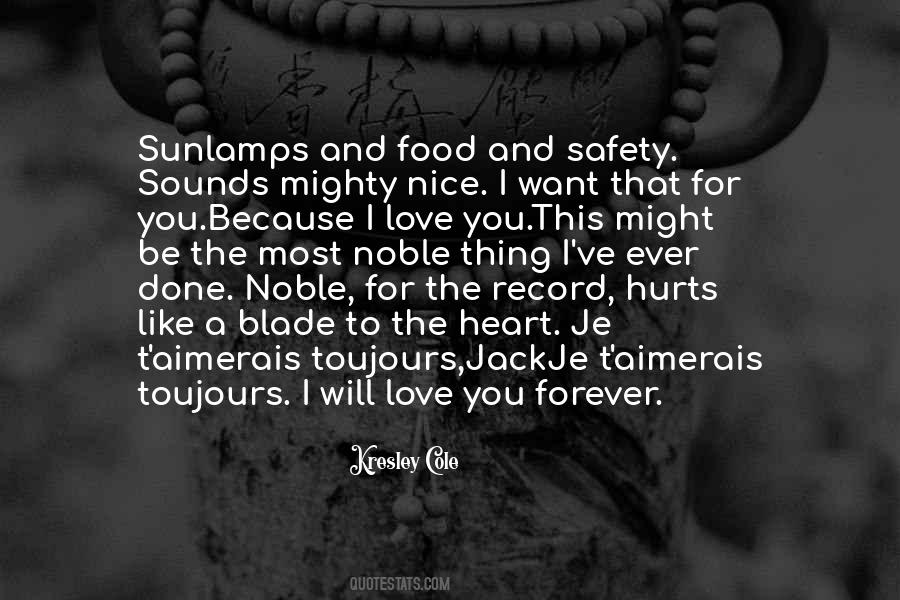 #58. A change in those moments, some switch turned off forever, the end of trust or safety or love, and how do we ever find the switch again? - Author: David Vann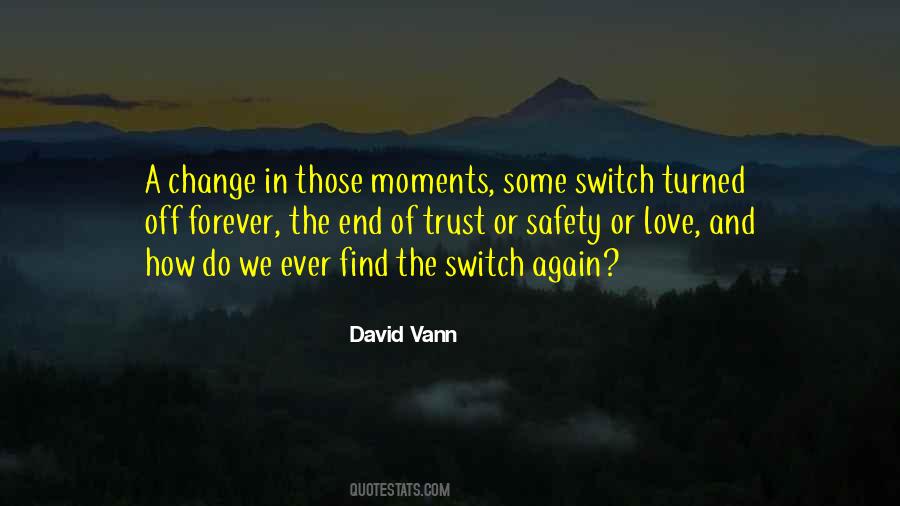 #59. No matter how the road winds and turns, as long as you are there at the end of it I'll be happy, Rowdy. - Author: Jay Crownover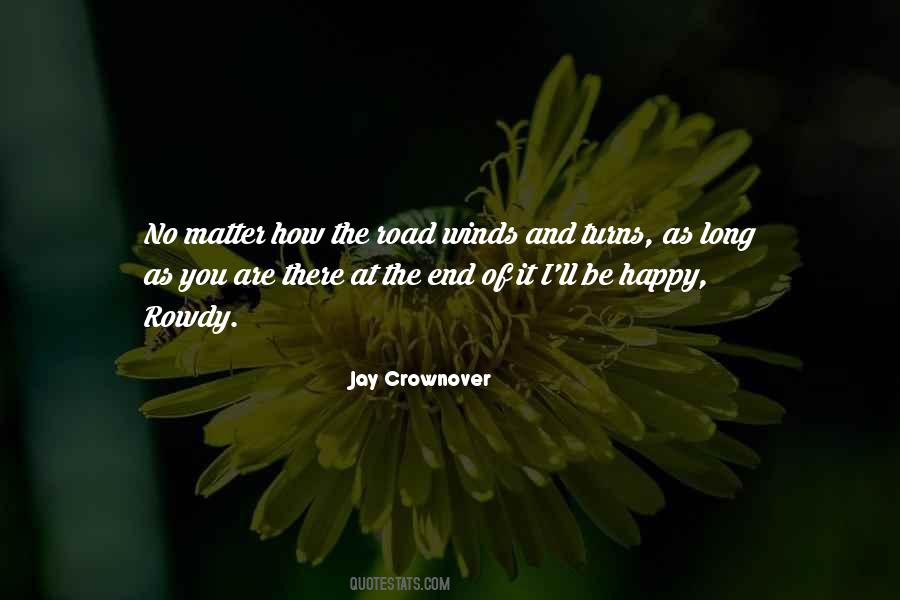 #60. This was my voice, but perfectly wise, calm and compassionate. This was what my voice would sound like if I'd only ever experienced love and certainty in my life. How can I describe the warmth of affection in that voice, as it gave me the answer that would forever seal my faith in the divine? - Author: Elizabeth Gilbert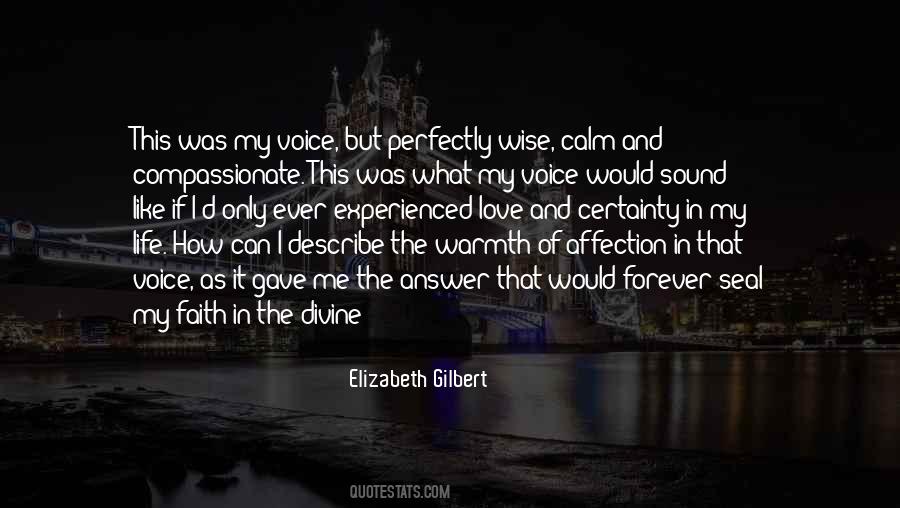 #61. I was going to love her brutally and unconditionally. Forever and ever, amen. - Author: C.D. Reiss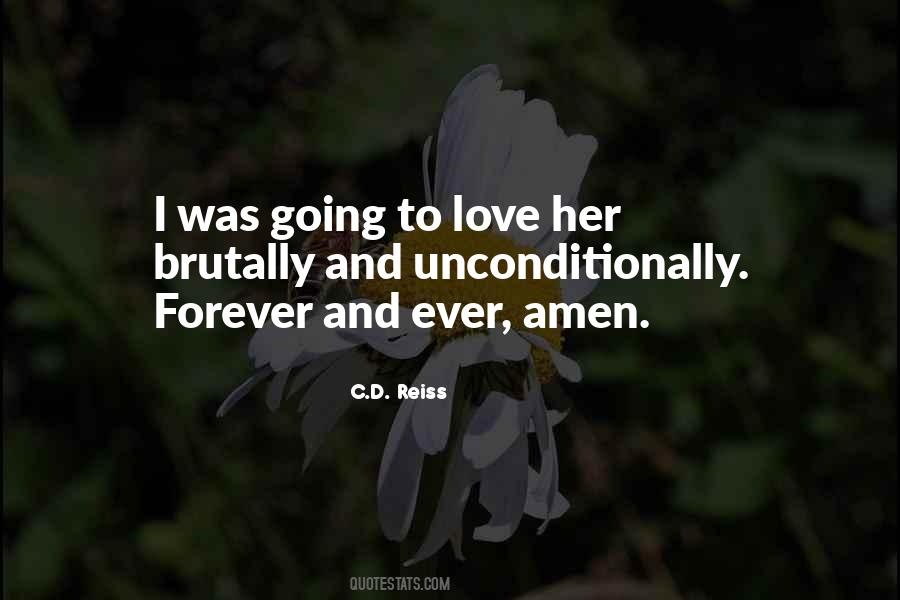 #62. And when her lips met mine, I knew that I could live to be a hundred and visit every country in the world, but nothing would ever compare to that single moment when I first kissed the girl of my dreams and knew that my love would last forever. - Author: Nicholas Sparks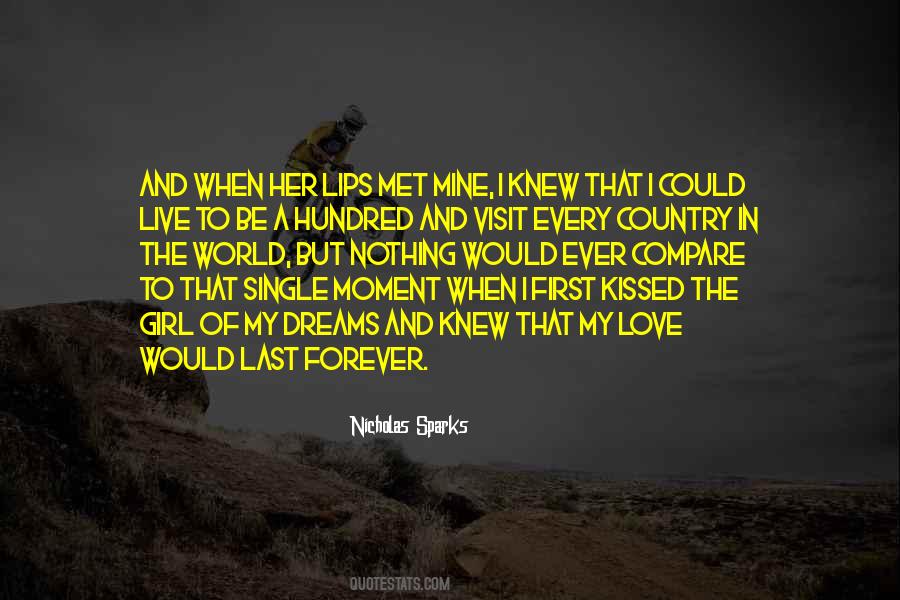 #63. Did you know, I'm still in love with this blue sky until forever and ever, eternally. - Author: Mika.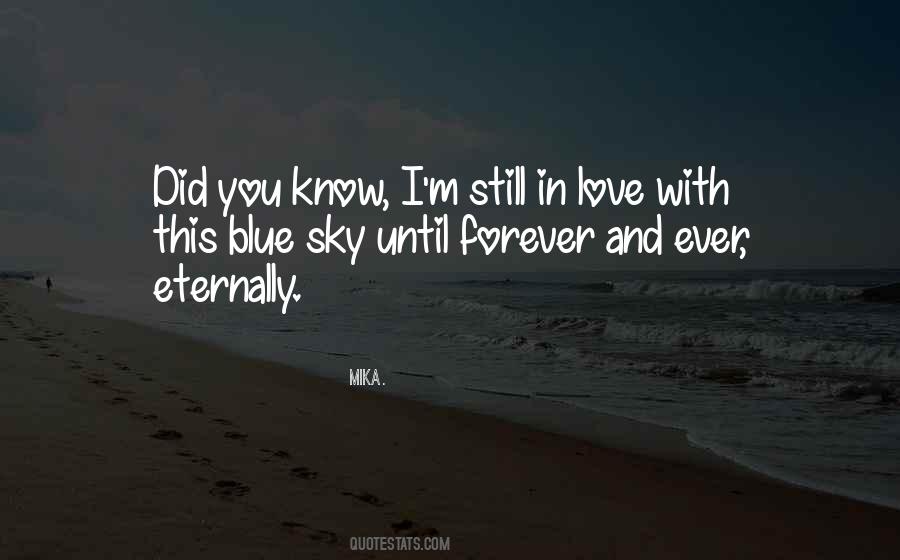 #64. We were both very much the same. We were both very impulsive. We both loved life. We both loved shopping. We both had a love of clothes, obviously, because he was the designer that I kind of wore forever and ever. - Author: Elton John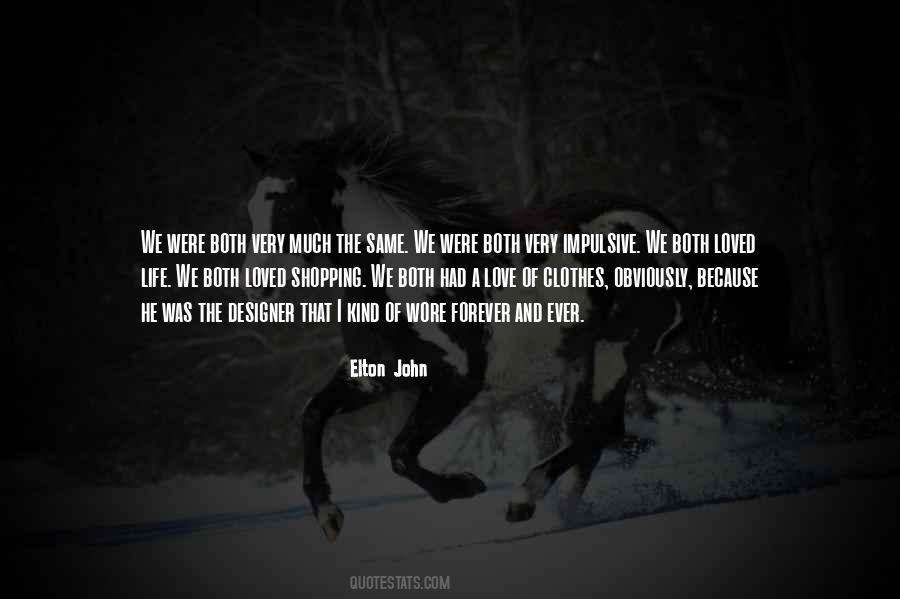 #65. 6 Your throne, O God, is forever and ever; A scepter of righteousness is the scepter of Your kingdom. 7 You love righteousness and hate wickedness; Therefore God, Your God, has anointed You With the oil of gladness more than Your companions. - Author: Anonymous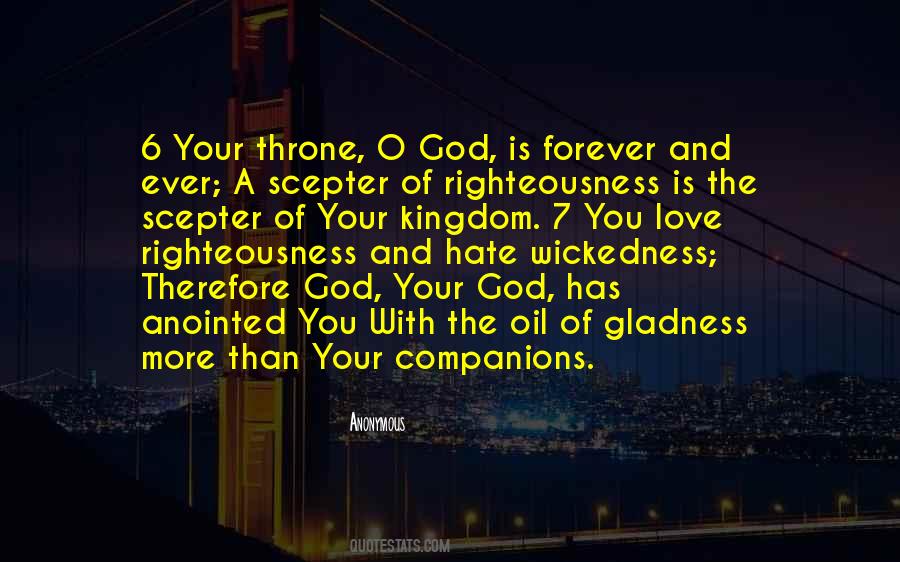 #66. I just want you, to be mine, forever. I want a piece of you no one else has ever had, and I want you to own my heart forever. - Author: Ashley Beale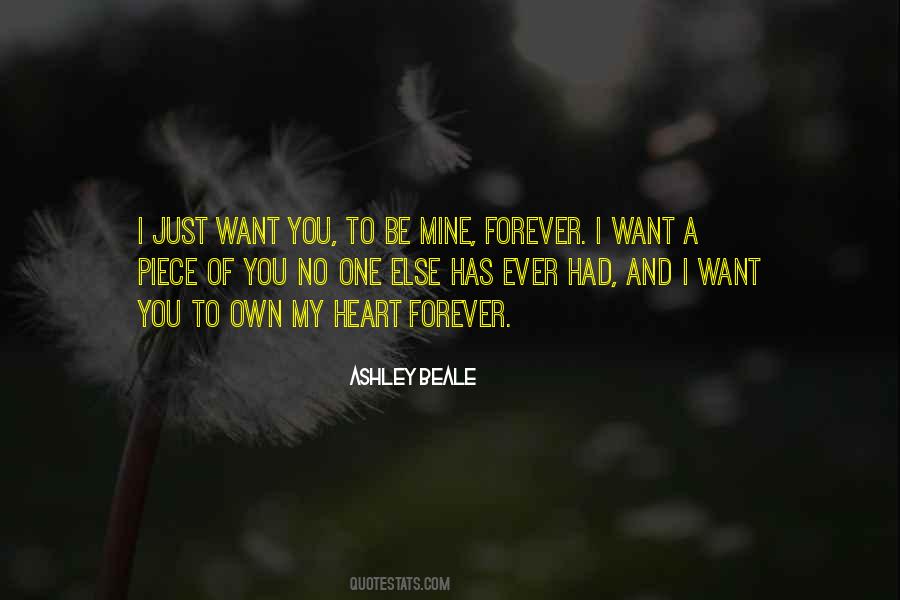 #67. People die, I think, but your relationship with them doesn't. It continues and is ever-changing. - Author: Jandy Nelson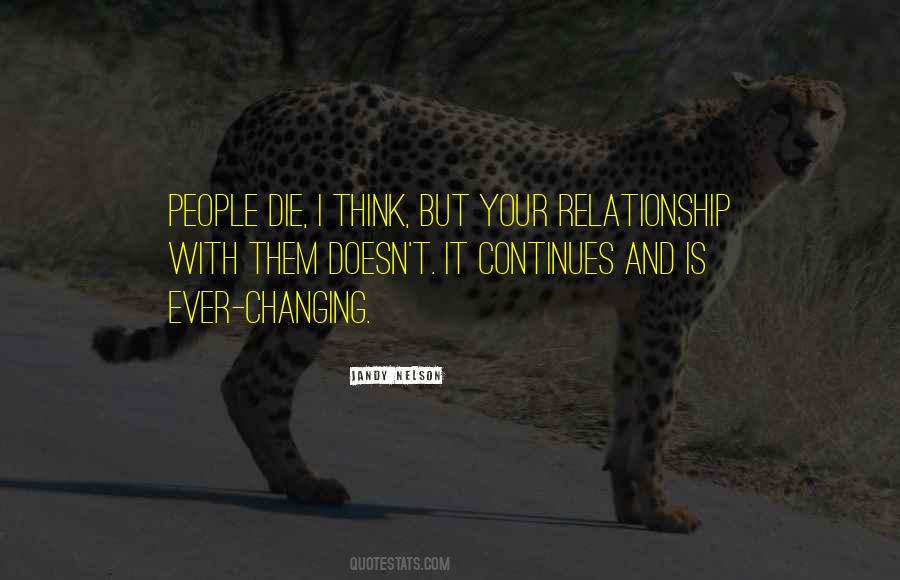 #68. I love that, even after jumping through hoops forever, I can still get that buzz, that hook. That's very healthy, but it's bittersweet, too, because if you don't get the part, you have to deal with the disappointment. I don't think I'll ever negotiate those peaks and troughs wholly healthily. - Author: Gina McKee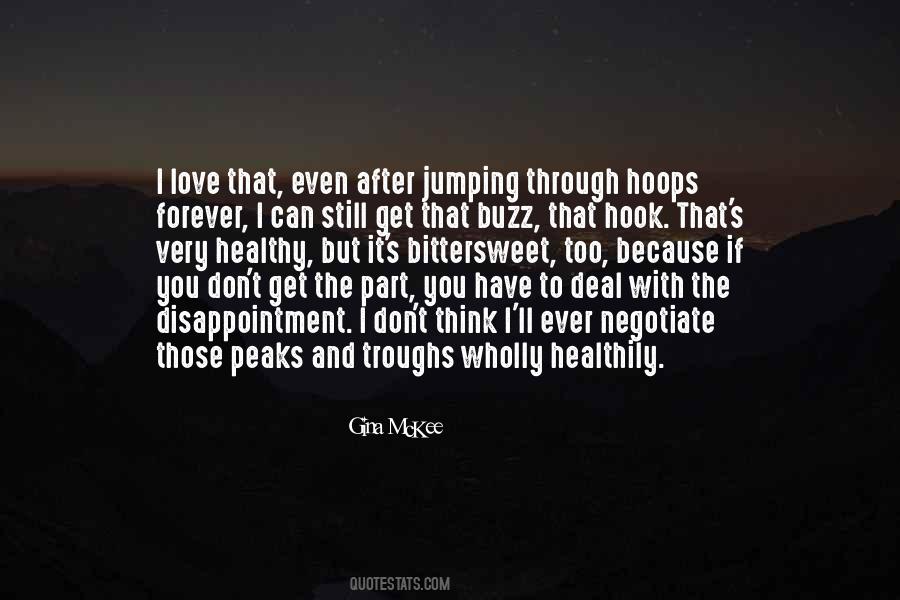 #69. With you, I want it all. If I get a taste of what it could be, I won't ever want to let it go. I fell in love with you when I was sixteen, and that's never changed. But trusting you with my heart again is different. With you, I need to know it's forever. - Author: Abbi Glines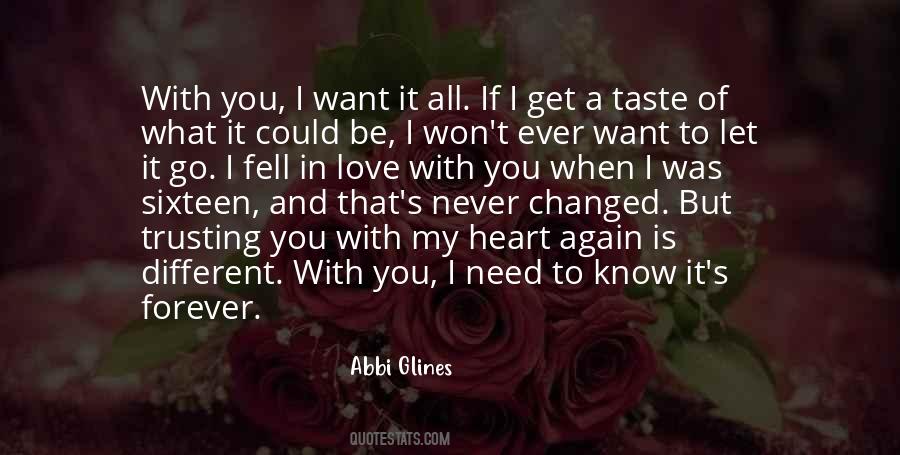 #70. Have you ever loved someone that just dont feel the same. tryin and make somebody care for you the way i do is like tryin to catch the rain, and if love is really forever, i'm a winner at a losing game! - Author: Rascal Flatts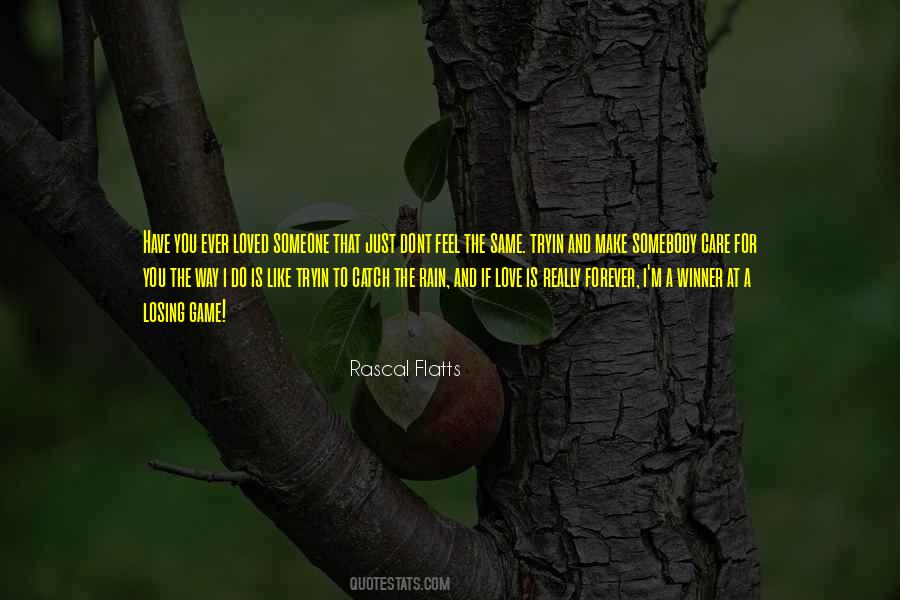 #71. You are gallant and brave and I marvel at how you continue to intrigue and inspire me. How did I ever deserve you?! I will forever and ever find you and love you. You are mine. - Author: Anonymous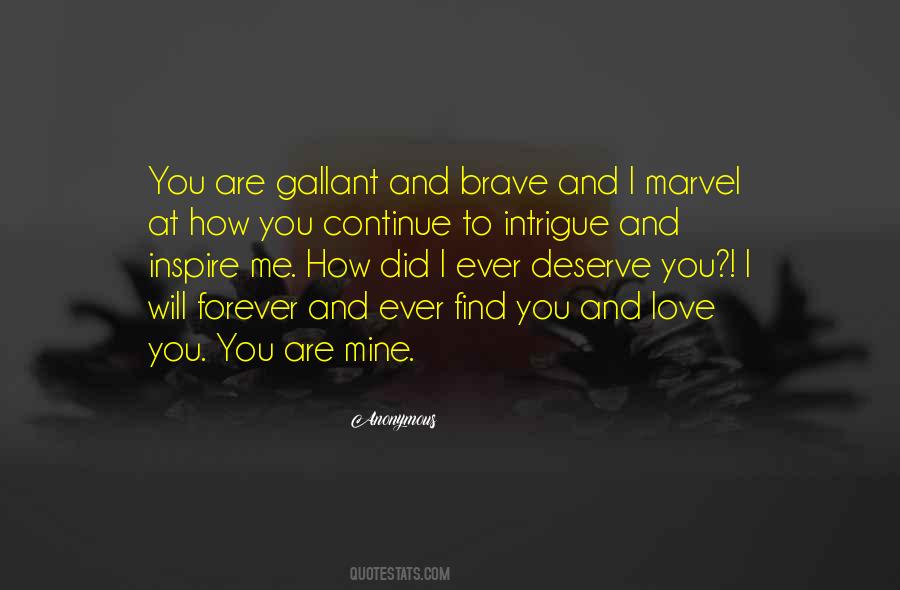 #72. What were the chances you'd ever meet someone like that? he wondered. Someone you could love forever, someone who would forever love you back? And what did you do when that person was born half a world away? - Author: Rainbow Rowell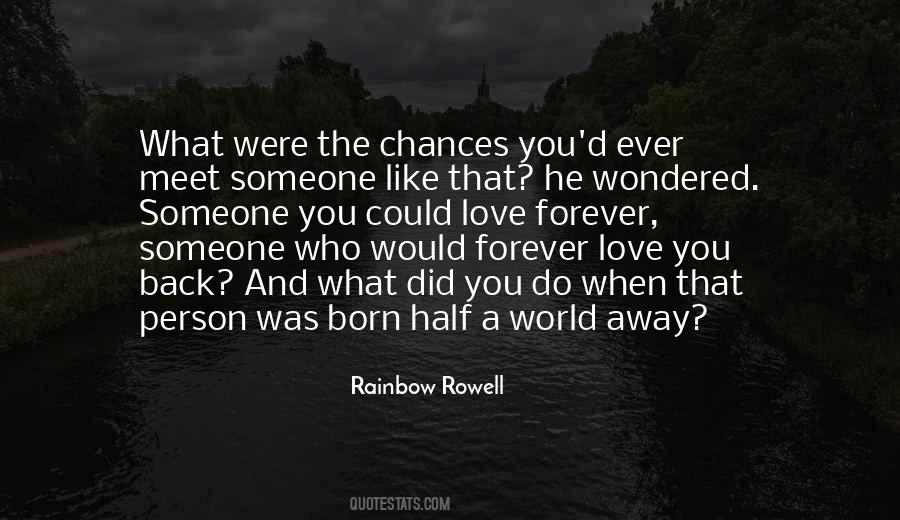 #73. She put Randy Travis on the CD player and sang at the top of her lungs. She found that the wine bottle made an excellent fake microphone and she wondered if anyone would love her forever and ever, amen. - Author: Melissa Ecker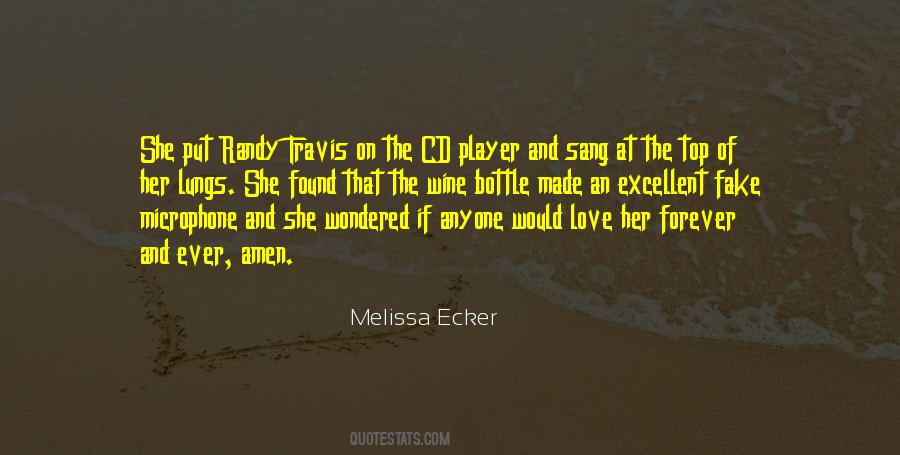 #74. i am like the moon--
sometimes, full.
sometimes, black.

sometimes,
forever and ever alone. - Author: AVA.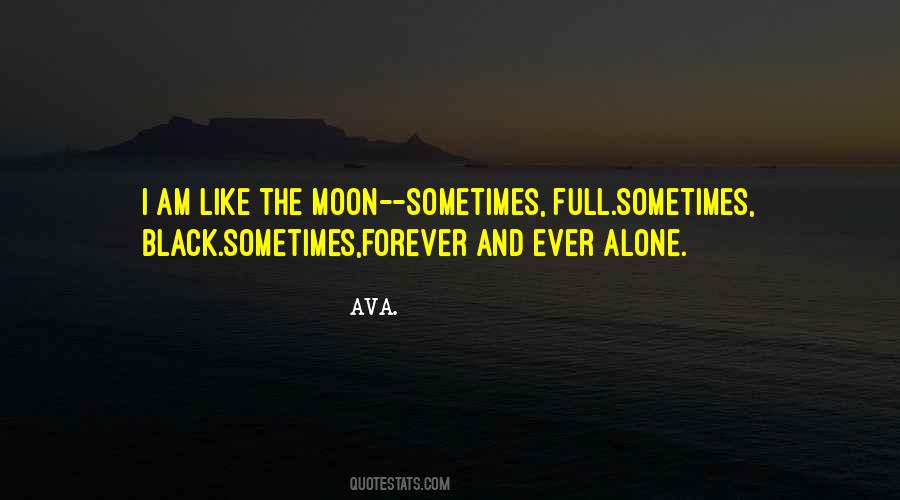 #75. I told you that I needed you. But now I need you to survive. Forever. I won't live through this without you, and I'm selfish for telling you that, but it's the truth. You're my rock, Danika. I can't ever lose you, or I'll follow Jared, I know I will. - Author: R.K. Lilley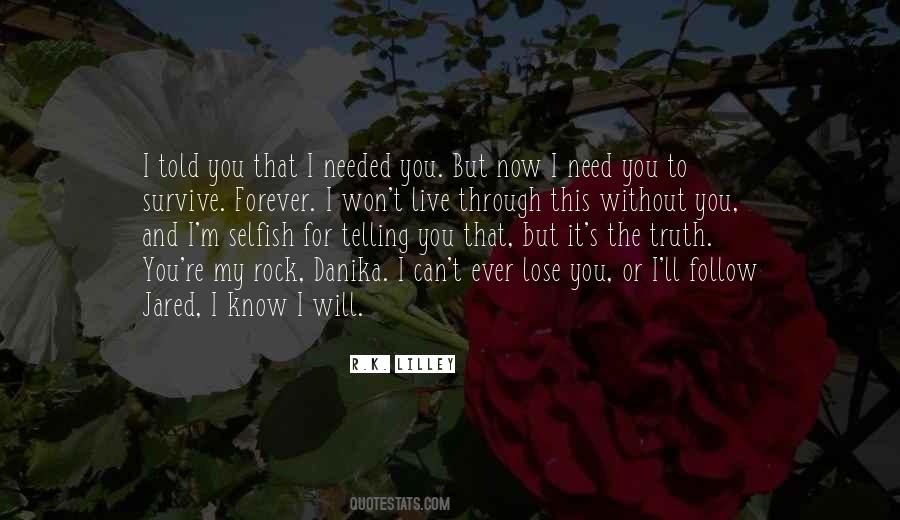 #76. Completely and totally, permanently and without hope, forever and ever I love Brandy Alexander.
And that's enough. - Author: Chuck Palahniuk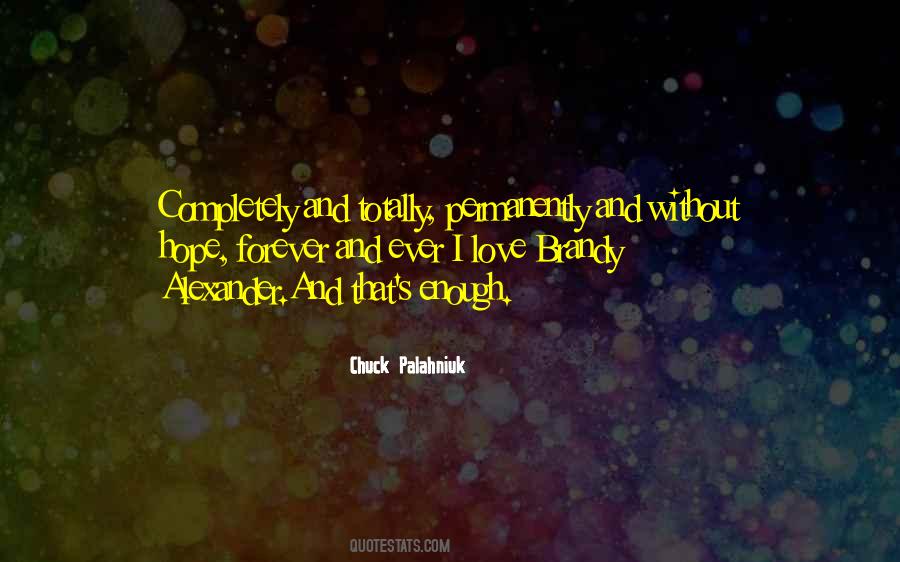 #77. Helpless, I clenched my fists against my back, well aware that every mile, every minute that ticked by, took me ever farther from getting to them in time and closer to losing the red dragon forever. - Author: Julie Kagawa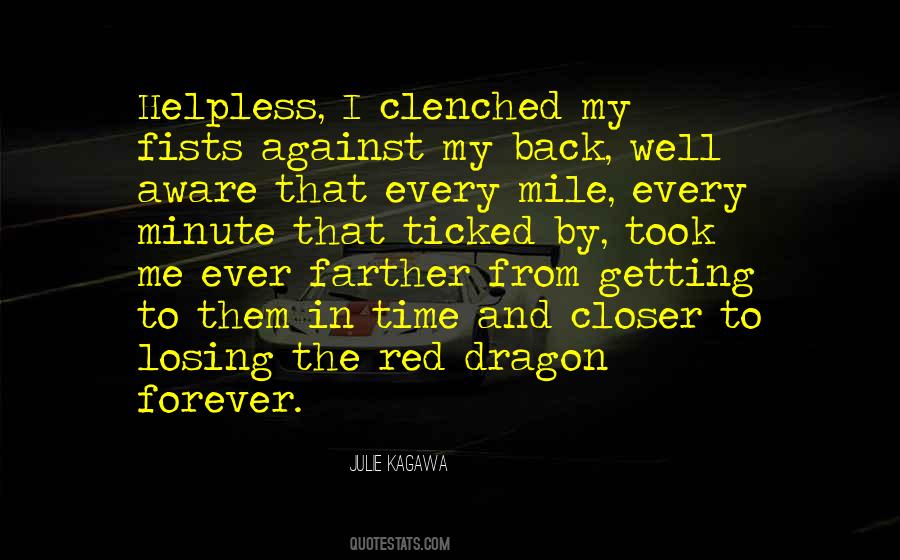 Famous Authors
Popular Topics