Education For Everyone Famous Quotes & Sayings
List of top 42 famous quotes and sayings about education for everyone to read and share with friends on your Facebook, Twitter, blogs.
Top 42 Education For Everyone Quotes
#1. Drs. Margolis and Fisher have done a great service to education, computer science, and the culture at large. Unlocking the Clubhouse should be required reading for anyone and everyone who is concerned about the decreasing rate of women studying computer science. - Author: Anita Borg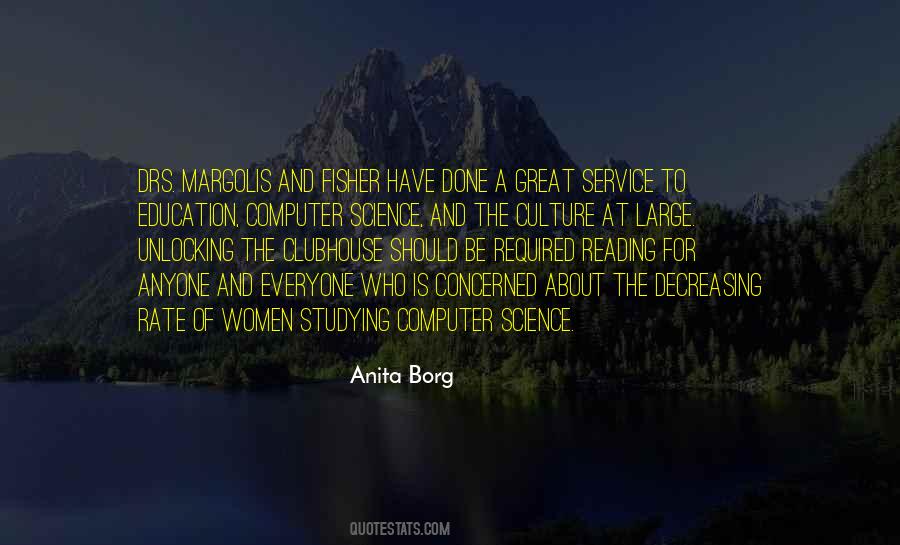 #2. A combination of unrealistic goals, unnecessarily pessimistic expectations, and the wrong incentives for teachers contributes to ensure that education systems in developing countries fail their two main tasks: giving everyone a sound basic set of skills, and identifying talent. - Author: Abhijit V. Banerjee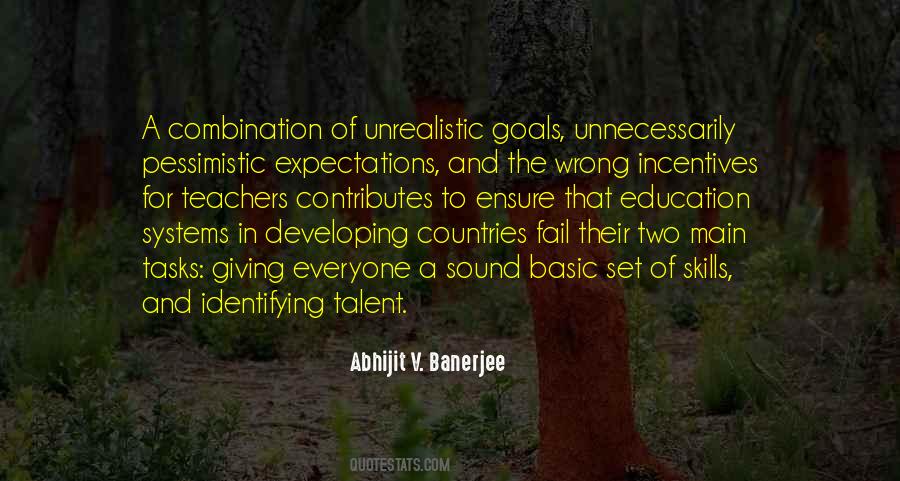 #3. Love anyone and everyone, don't fear for rejection. Love is an inner perception, there is only love, no place for rejection. - Author: Debasish Mridha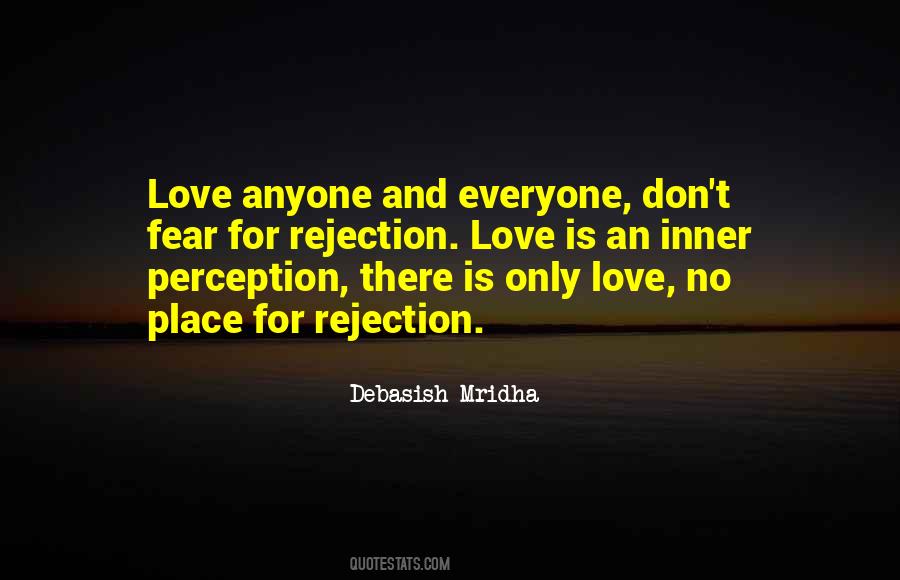 #4. Whether you are talking about cardiac care or education, the fundamental question is: How do you provide it for everyone? - Author: Thulasiraj Ravilla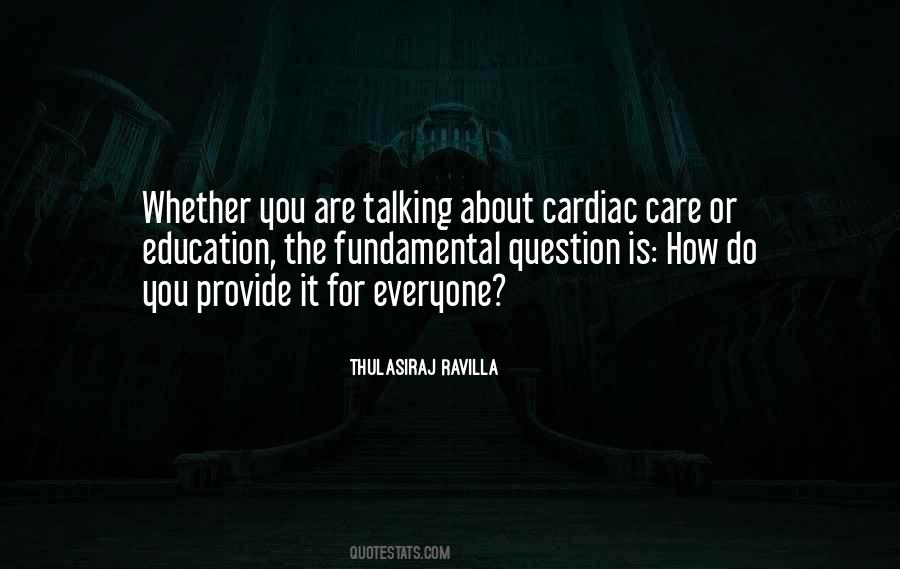 #5. Our life is like a block of ice which is melting away every moment. Before it spends itself, devote it to the service of others. Education in Human Values is designed to prepare everyone for this life of dedicated service. - Author: Sathya Sai Baba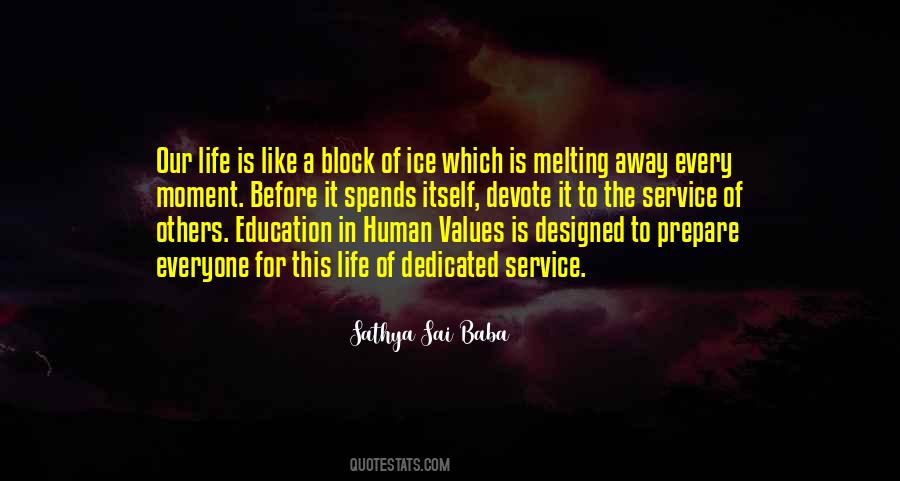 #6. Education - lifelong education for everyone - from toddlers to workers well advanced in their careers - is indeed an excellent investment for individuals and society as a whole. - Author: Ben Bernanke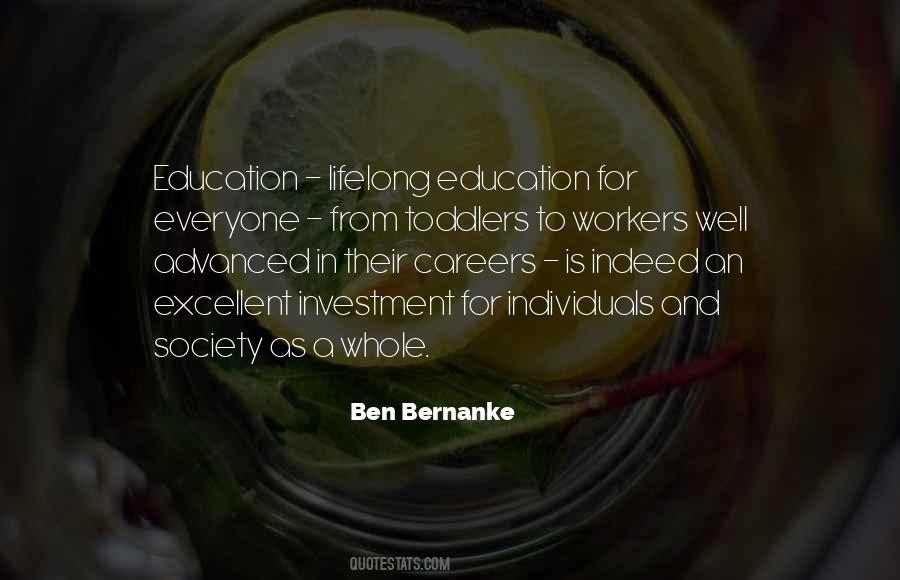 #7. What is done for the children is doubly beneficial, since their success, obvious to everyone, educates the parents as well. - Author: Franz Grillparzer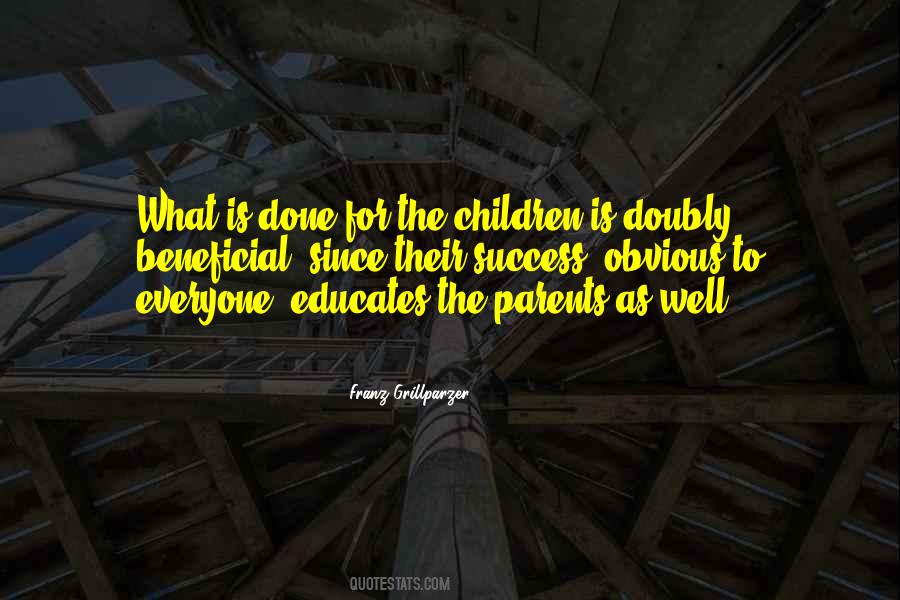 #8. Always look for the kindness in everyone that you can find. - Author: Debasish Mridha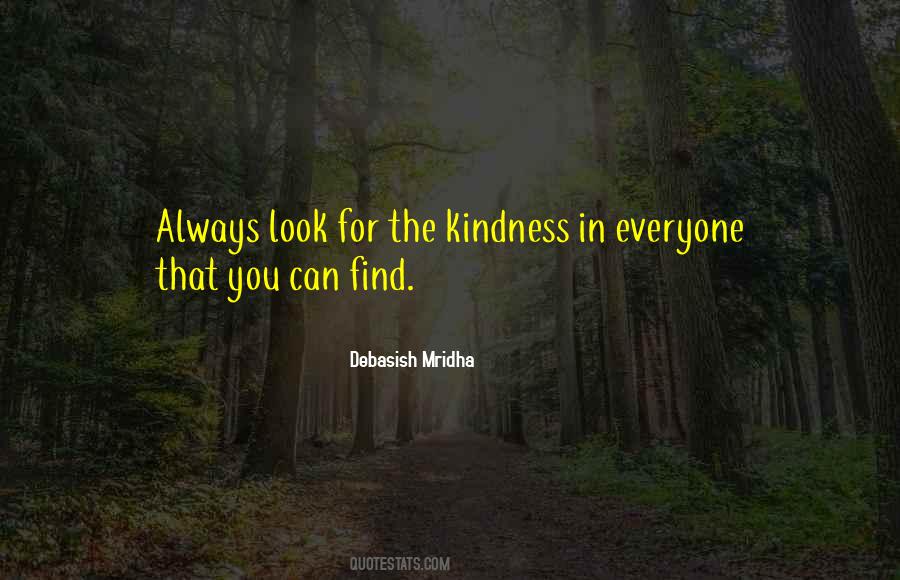 #9. Not everyone has equal abilities, but everyone should have equal opportunity for education. - Author: John F. Kennedy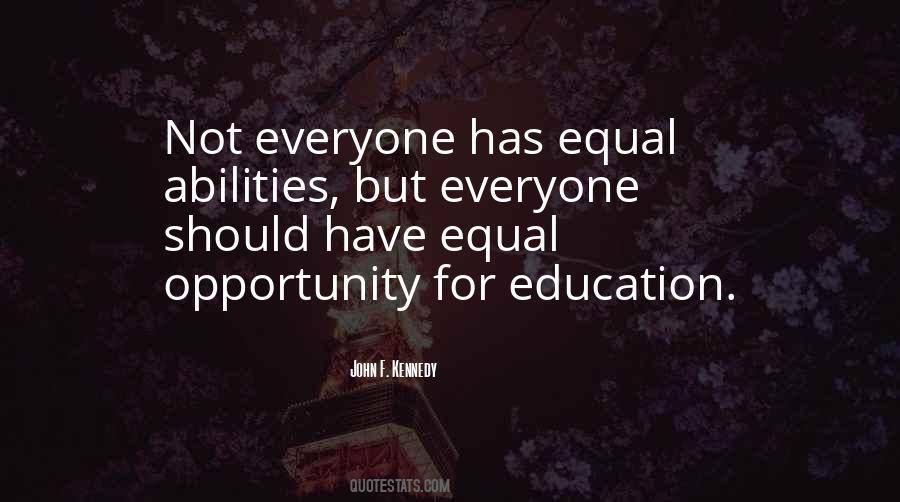 #10. Let us think of education as the means of developing our greatest abilities, because in each of us there is a private hope and dream which, fulfilled, can be translated into benefit for everyone and greater strength of the nation. - Author: John F. Kennedy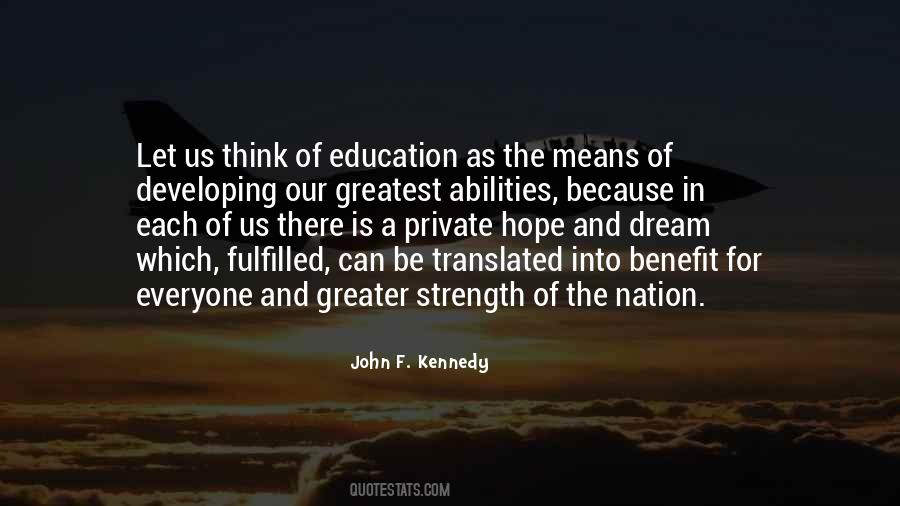 #11. I would like to invite everyone for the Third World War, but fight the war with love, not with the gun, to win the world peace. We all will be a winner. - Author: Debasish Mridha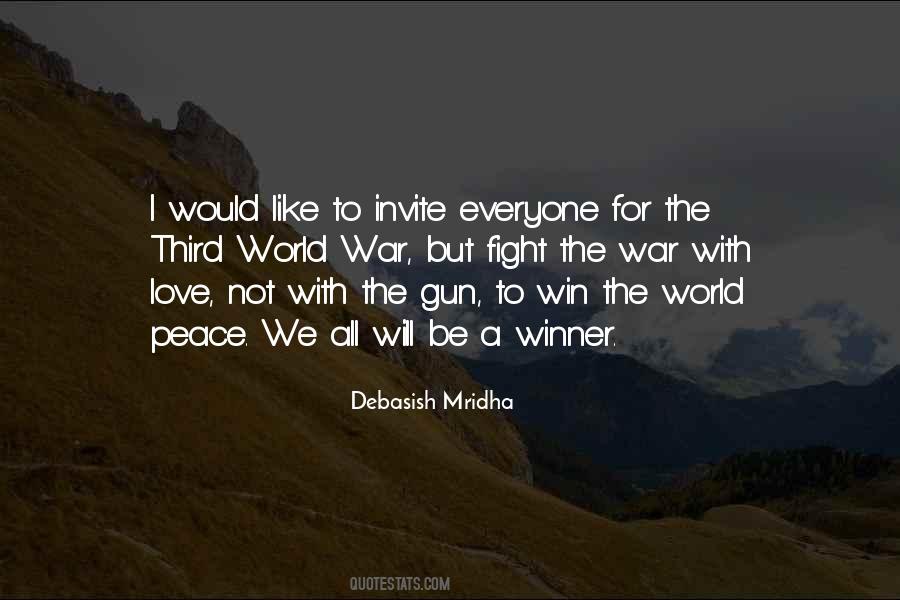 #12. To eradicate blindness, let us create opportunities for everyone to get an education. - Author: Debasish Mridha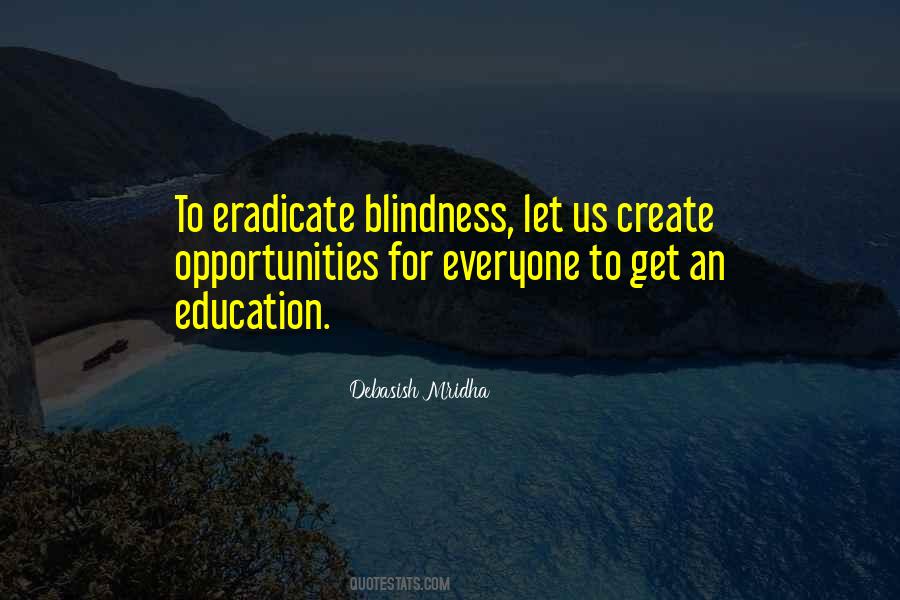 #13. Everyone is longing for love, everyone is suffering from the needs and wants, so be loving, kind, and compassionate to everyone. - Author: Debasish Mridha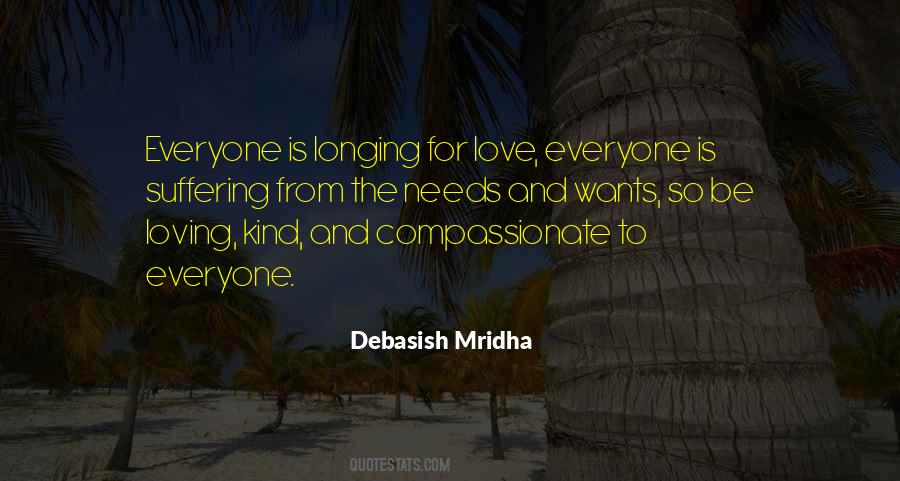 #14. Education is everything. It's for everyone. We all need to be educated. - Author: Jose Andres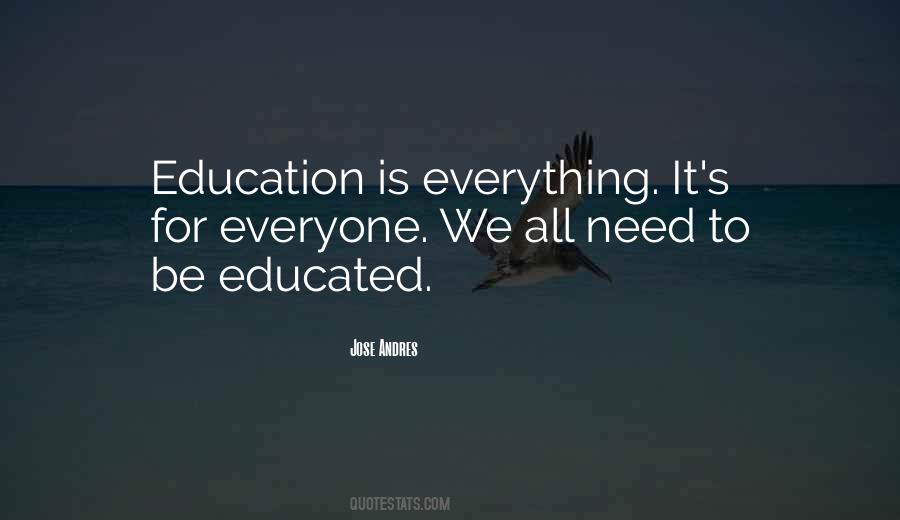 #15. Spread the light of love for everyone. With love and trust, you can change anyone. - Author: Debasish Mridha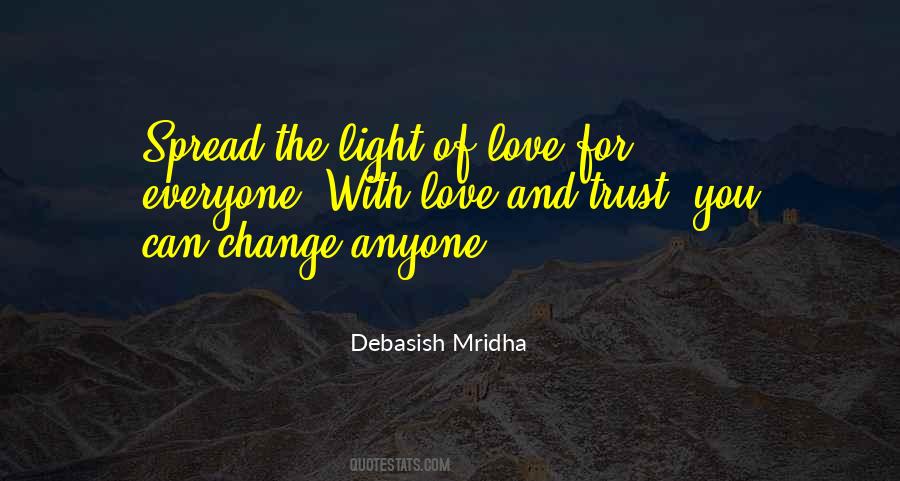 #16. To harness the power of television for the education of our nation's children, everyone must get involved - television programmers, government leaders, teachers, and above all, parents. - Author: Edwin Newman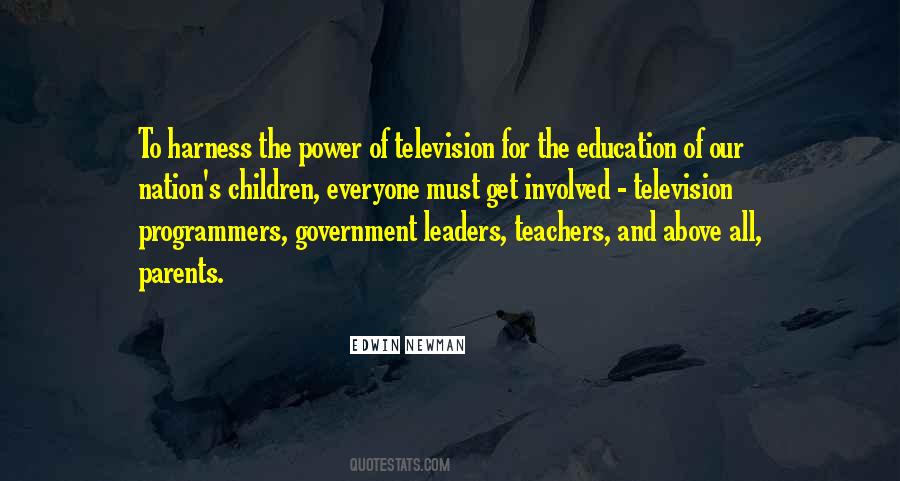 #17. Ruskin's concern for art education applied to the development of the power of the hand and eye for everyone. - Author: Robert Hewison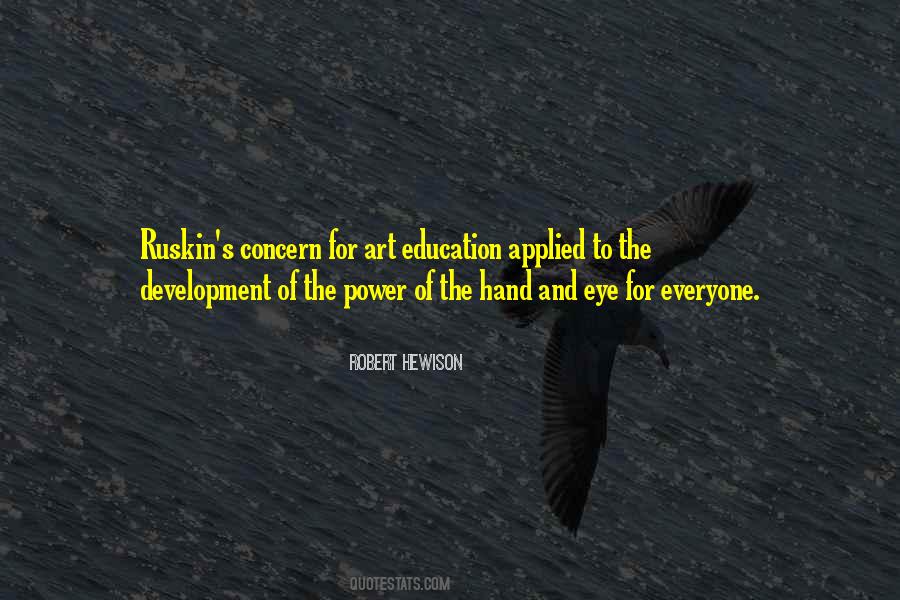 #18. I do not believe I can no longer dress people, but it's more about dressing their insides. Everyone is affected by healthcare. Everyone is affected by education. And for me, a personal inspiration is the preservation of culture. - Author: Donna Karan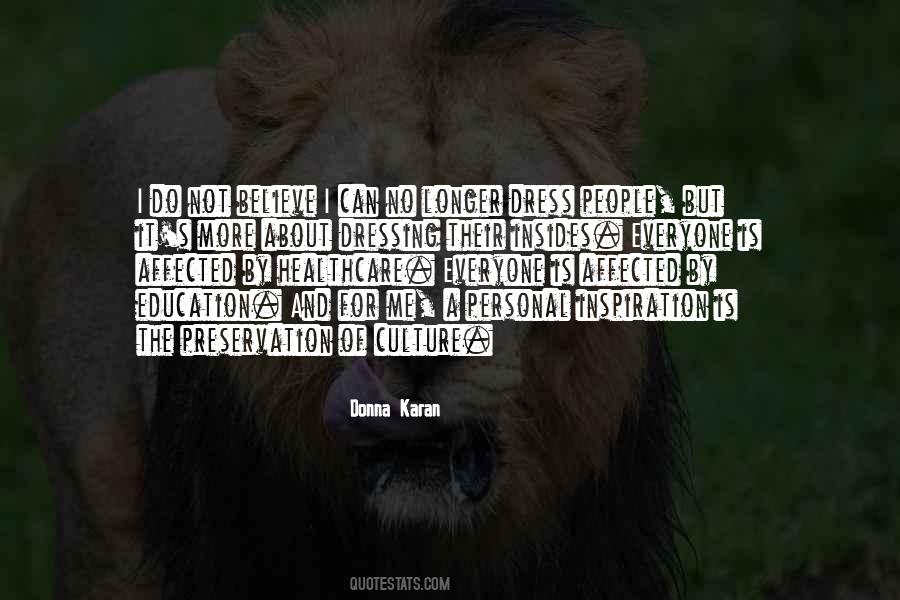 #19. You don't have to become an investment banker as a way of demonstrating that education has worked for you. But librarians have to believe in the values of high culture. Not just high culture but middle culture, low culture, kinds of exciting eye-catching crap of all kinds. Everyone needs that. - Author: Francis Spufford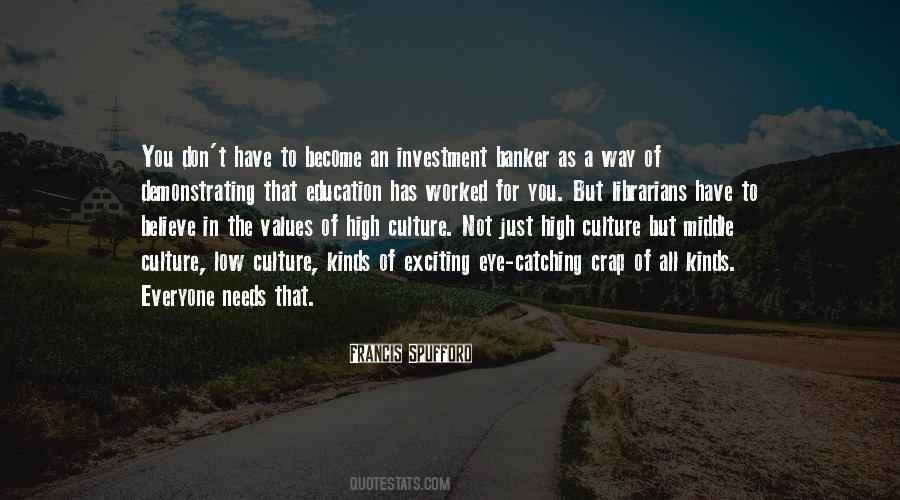 #20. Mexico is a pretty poor country, but they are maintaining a free, high quality public education system, not for everyone of course but pretty substantial. - Author: Noam Chomsky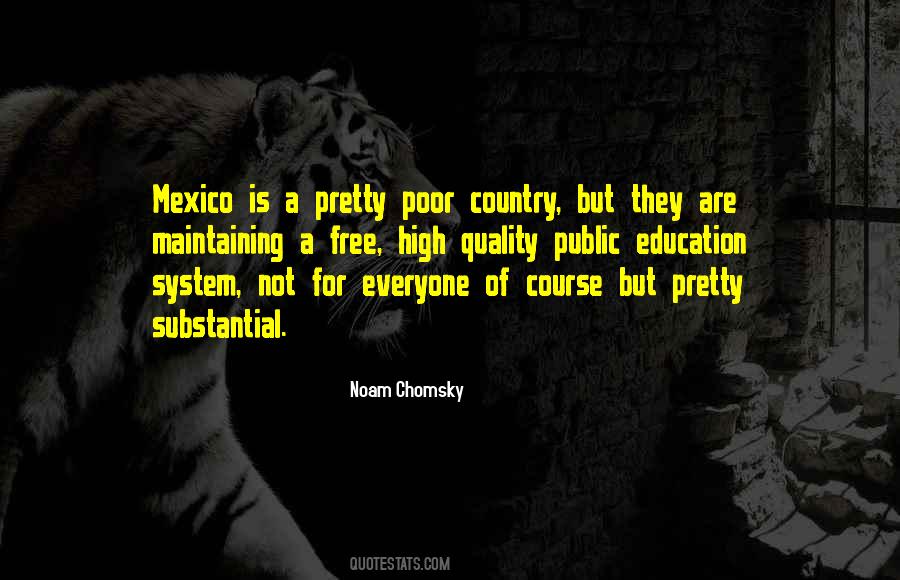 #21. I care about education for everyone, not just the elite. - Author: Sebastian Thrun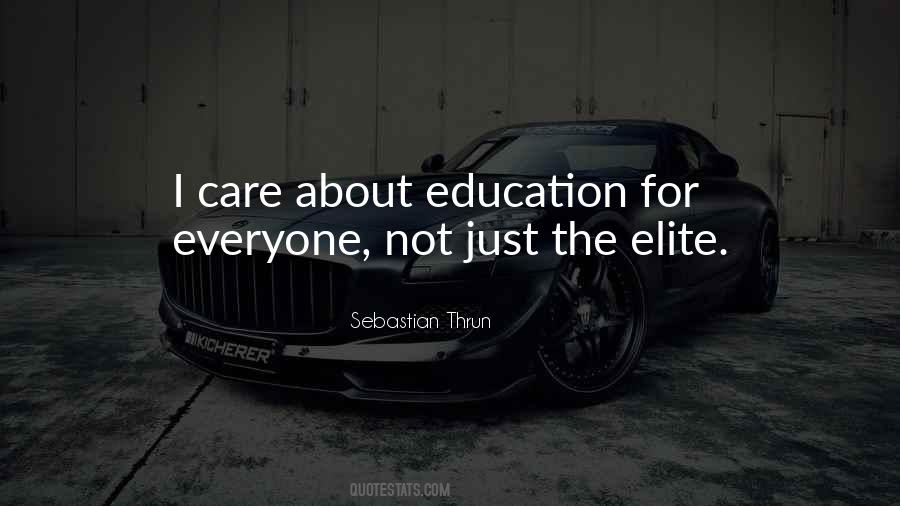 #22. I think we should see whether we are wise trying to educate everybody to a high standard the way we are trying to do now. There has to be a high level of education so everybody is literate, but whether university education is necessary for everyone is open to question. - Author: Robertson Davies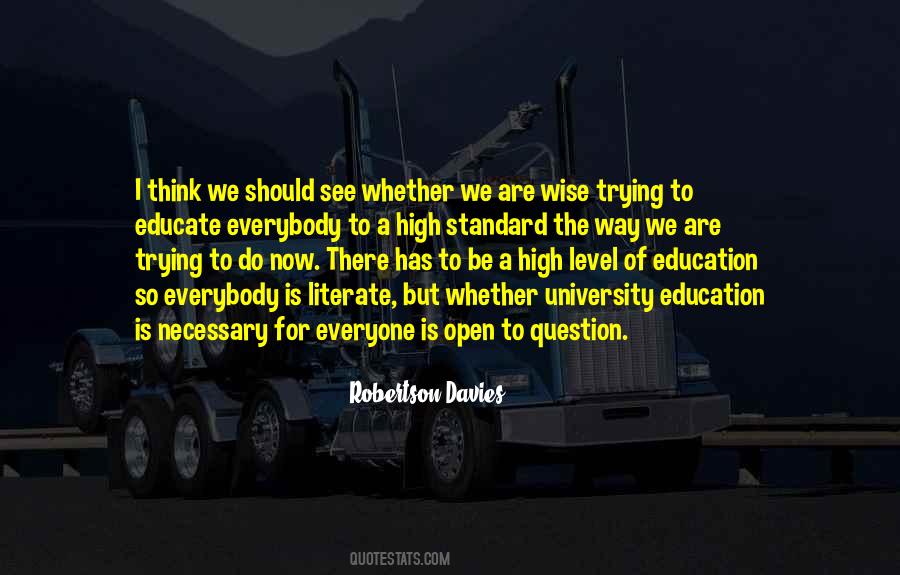 #23. I told everyone that acting's for losers and I needed to get an education. But something kept telling me to give it one last chance. In the end, I lasted a month on the M.B.A. and then decided to quit, come back to L.A., and try again. - Author: Judi Shekoni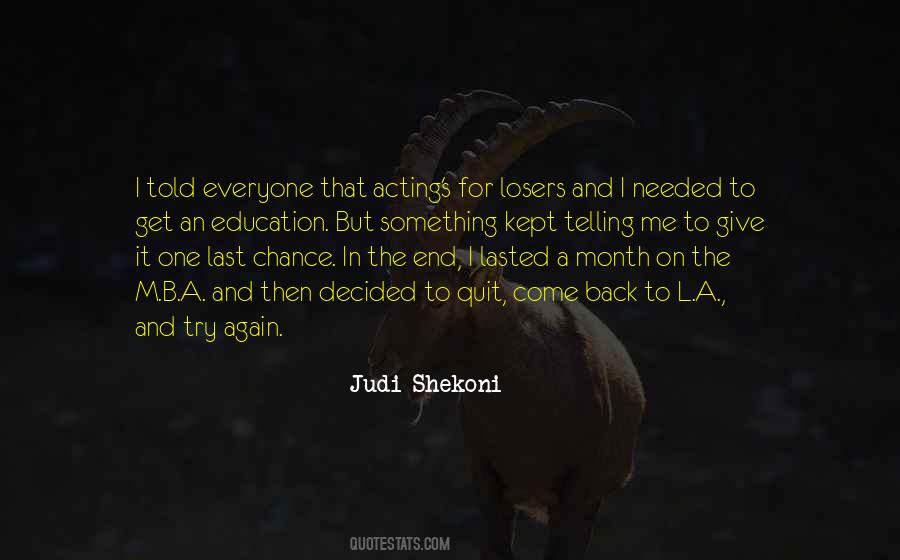 #24. Think of, at the moment of dying, is there will be any enemy for you? None! Everyone will be the best friend. So win all your enemies with your divine love when you are living. - Author: Debasish Mridha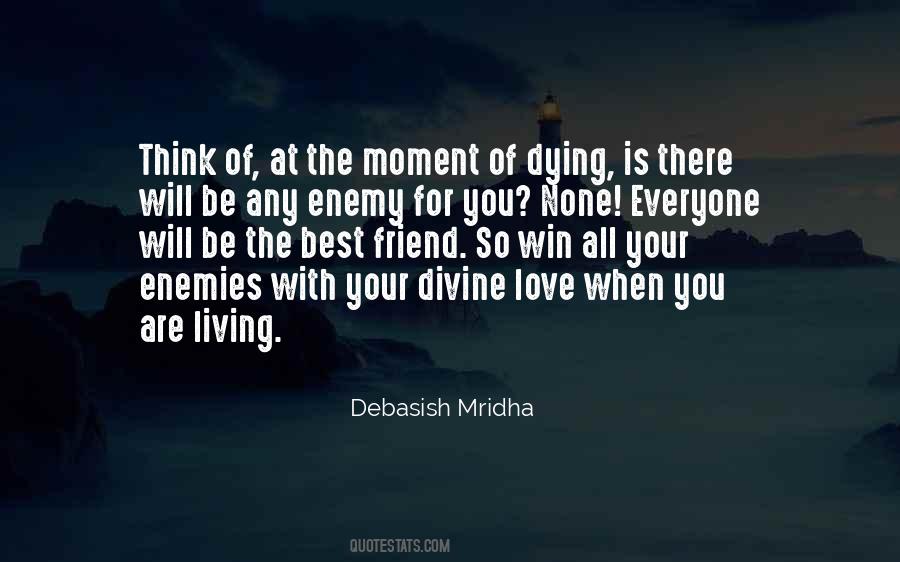 #25. Innovation is often the hidden thing, because we can't put numbers to it. And yet it's the thing that defines the way we live, the things we'd like to have for everyone whether it's health or education. - Author: Bill Gates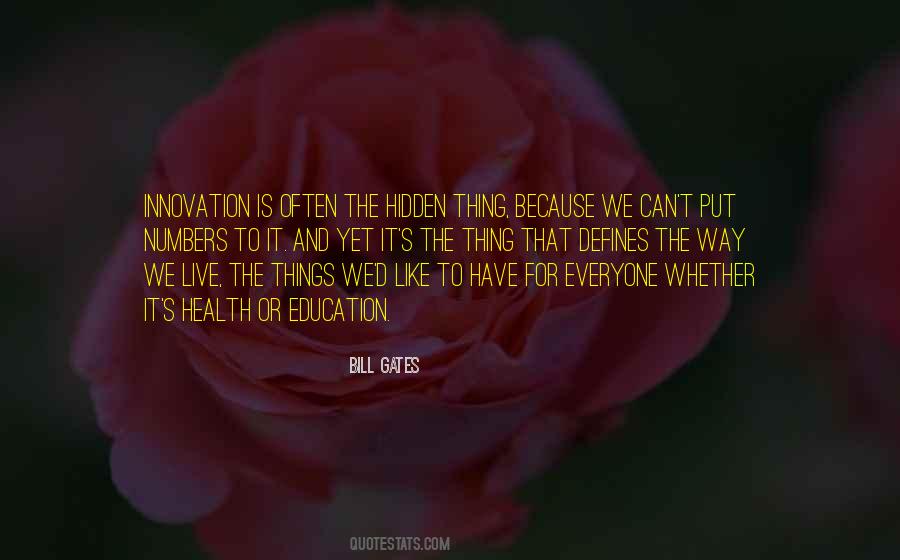 #26. It is our responsibility to be kind to everyone because everyone, everyday is struggling with life for the life. - Author: Debasish Mridha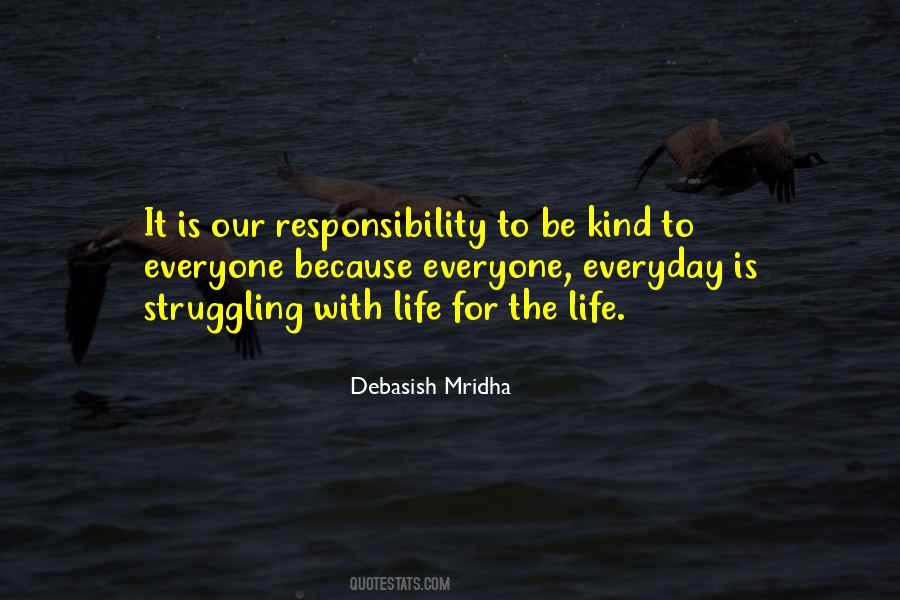 #27. Make your love to change everyone you meet but don't let anyone change your love for a bit. - Author: Debasish Mridha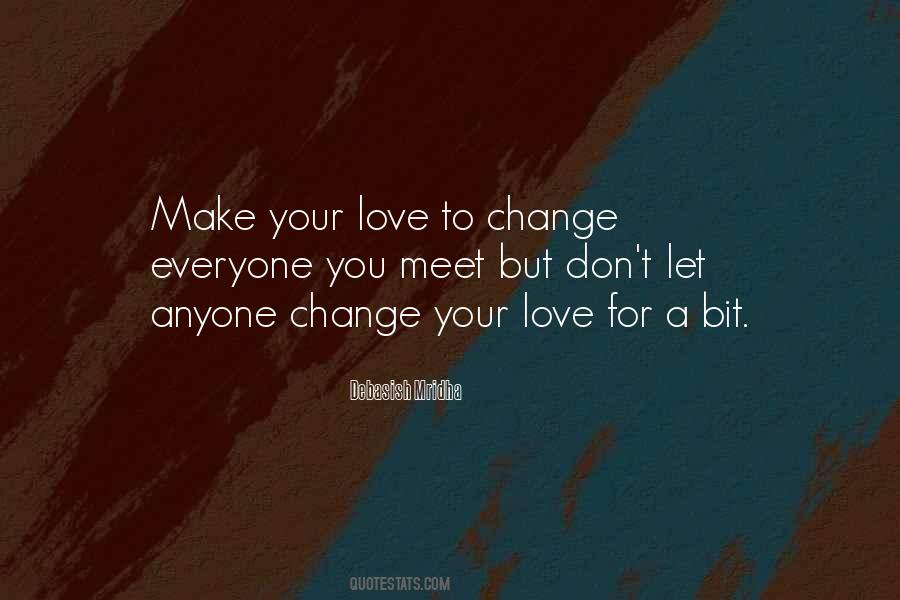 #28. I probably felt more resentment for what I personally was to suffer than for the wrong they were doing to anyone and everyone. But at that time I was determined not to put up with badly behaved people more out of my own interest than because I wanted them to become good people. - Author: Augustine Of Hippo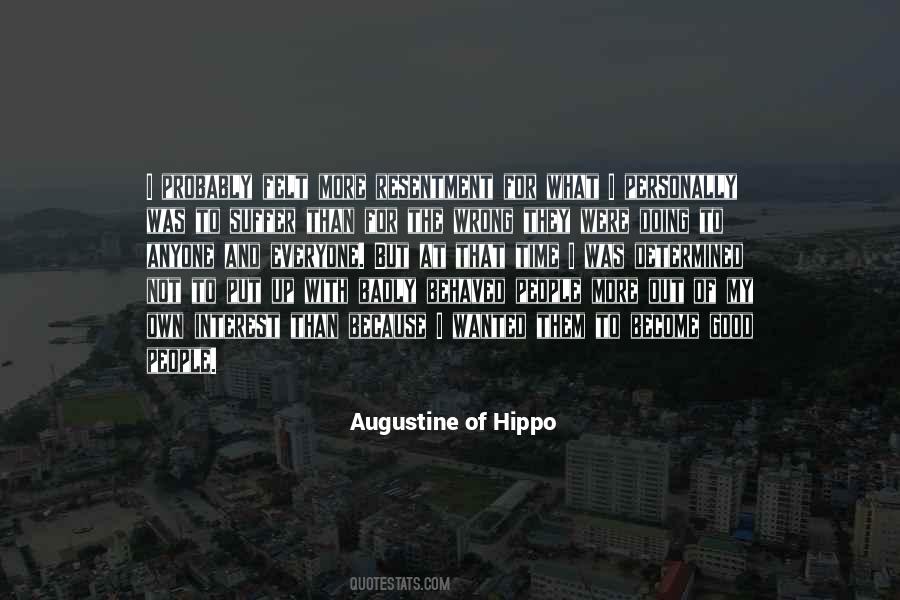 #29. Love seems like such a simple thing to ask for. Such a basic right. It takes no skill, no experience, no money, no education, nothing
it can happen to anyone.
But it doesn't happen to everyone.
Even though everyone, deep down, wants it.
Anyway, I do. - Author: Beth Harbison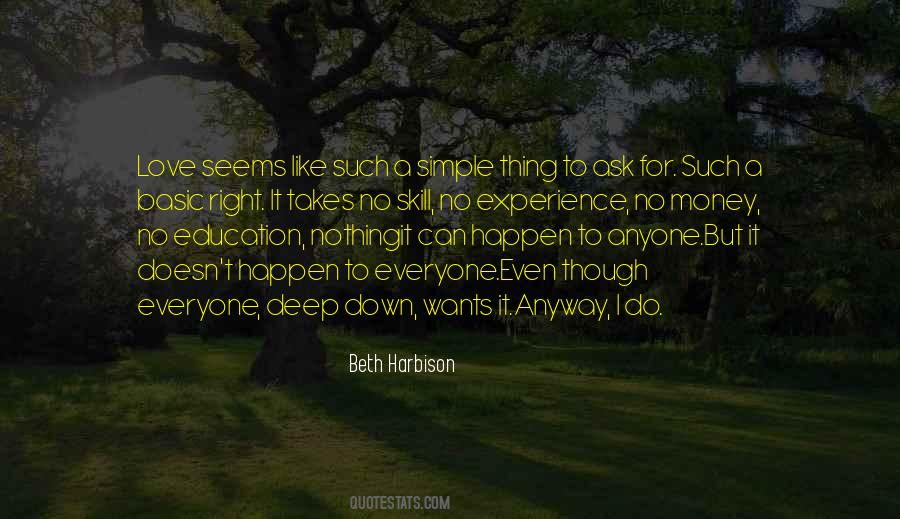 #30. We live in a culture of complaint because everyone is always looking for things to complain about. It's all tied in with the desire to blame others for misfortunes and to get some form of compensation into the bargain. - Author: Alexander McCall Smith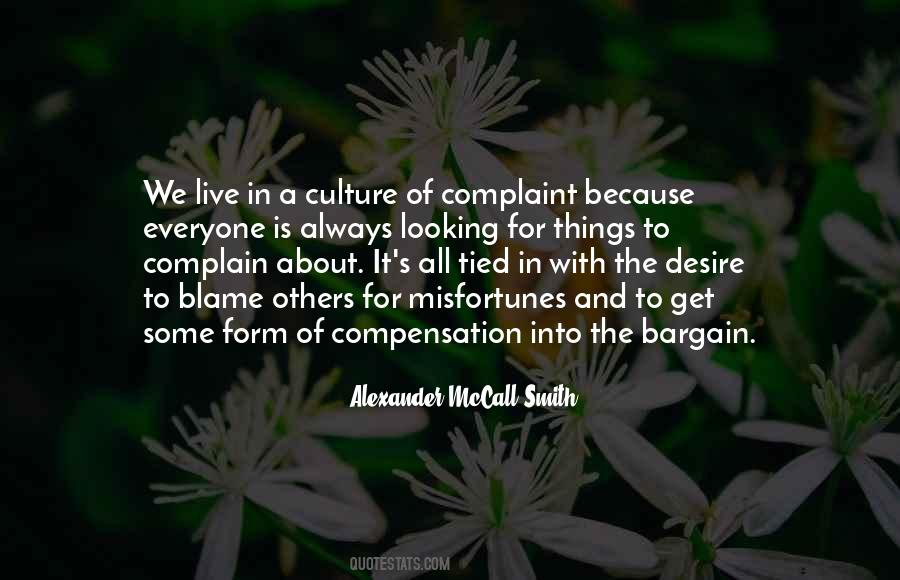 #31. By now, it seems as if everyone has already read Thomas L. Friedman's 'The World Is Flat: A Brief History of the Twenty-First Century.' It changed the way we think about global business, competitiveness and the implication for far-flung economies, governments, education and more. - Author: Andrew Ross Sorkin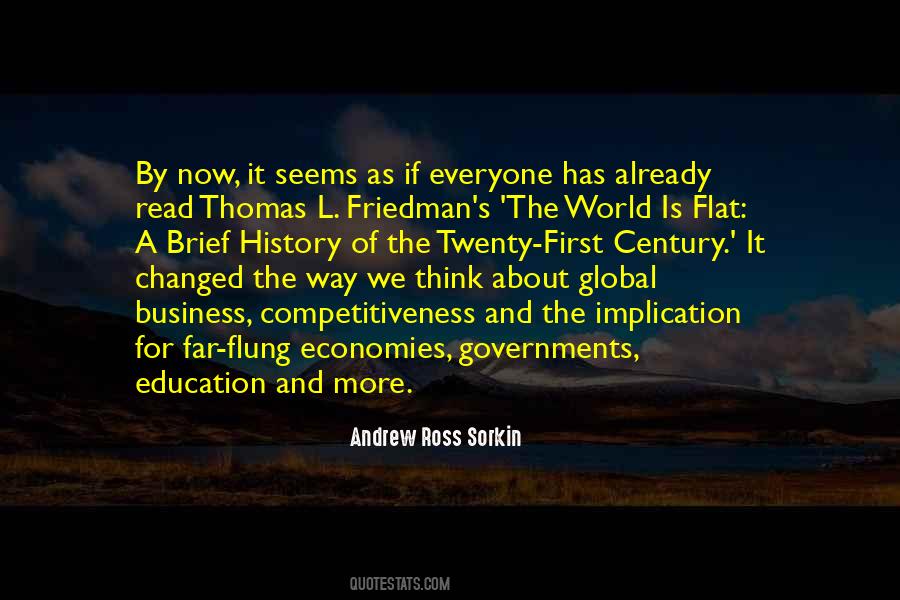 #32. When you give yourself for others, everything and everyone becomes yours. - Author: Debasish Mridha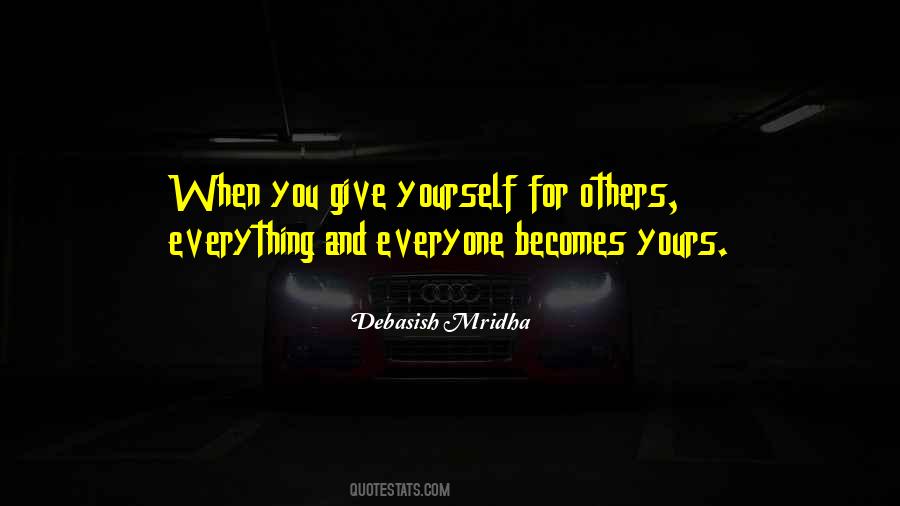 #33. Never lose temper or get angry at a person who deserves your love. Remember everyone is craving for and deserves your love. - Author: Debasish Mridha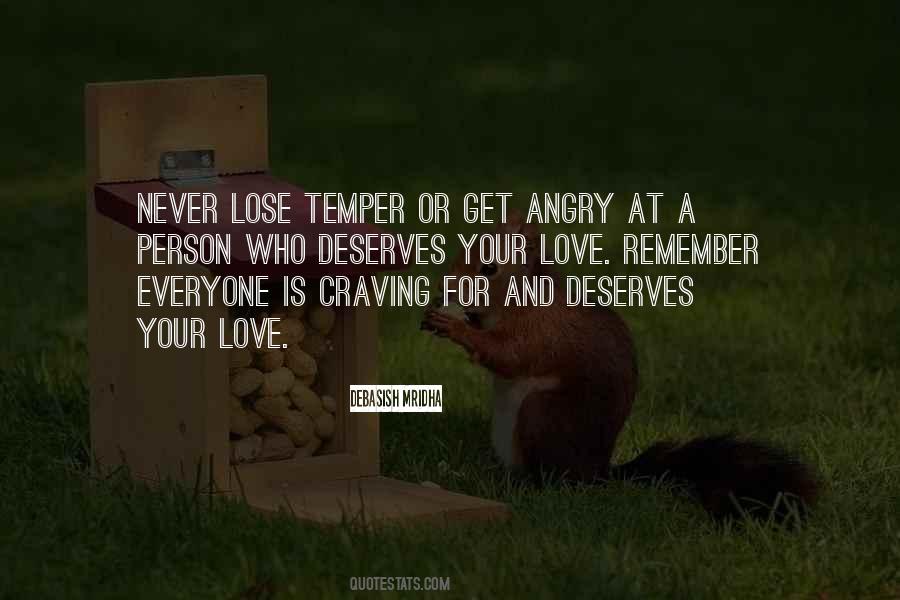 #34. In many U.S. schools, sports instilled leadership and persistence in one group of kids while draining focus and resources from academics for everyone. The lesson wasn't that sports couldn't coexist with education; it was that sports had nothing to do with education. - Author: Amanda Ripley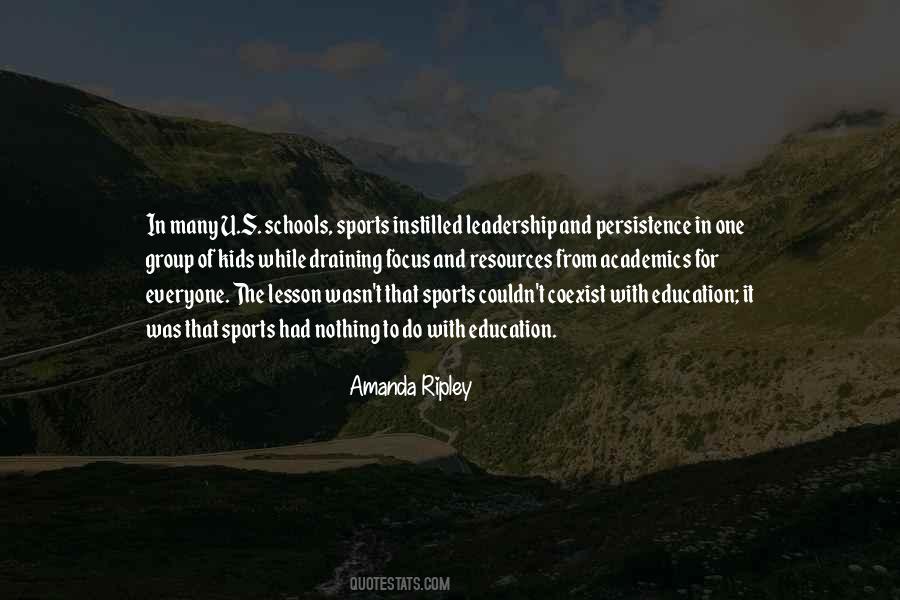 #35. I am running for president to help create a better future. A future where everyone who wants a job can find one. Where no senior fears for the security of their retirement. An America where every parent knows that their child will get an education that leads them to a good job and a bright horizon. - Author: Mitt Romney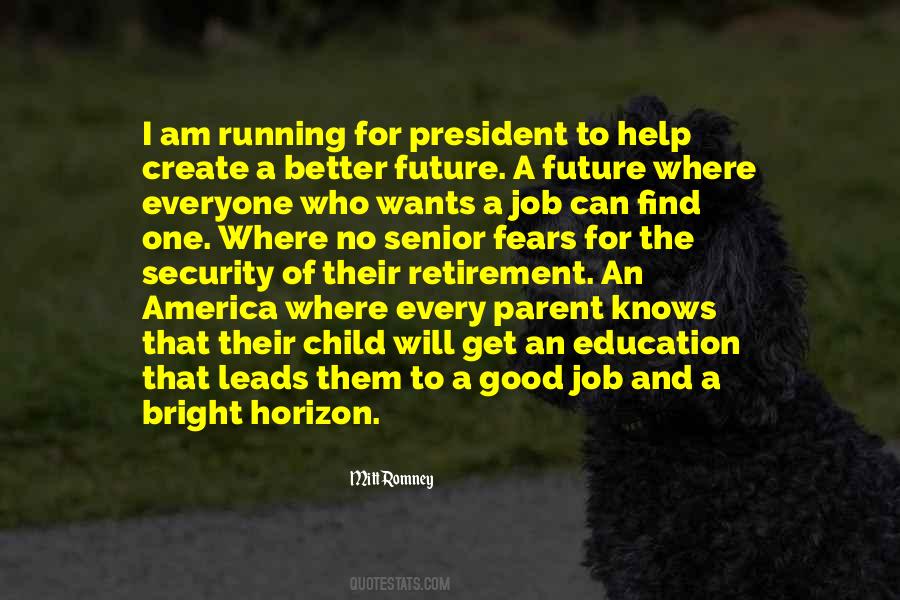 #36. Everyone has a button for sadness and a button for happiness, your condition depends on which one you push the most. - Author: Debasish Mridha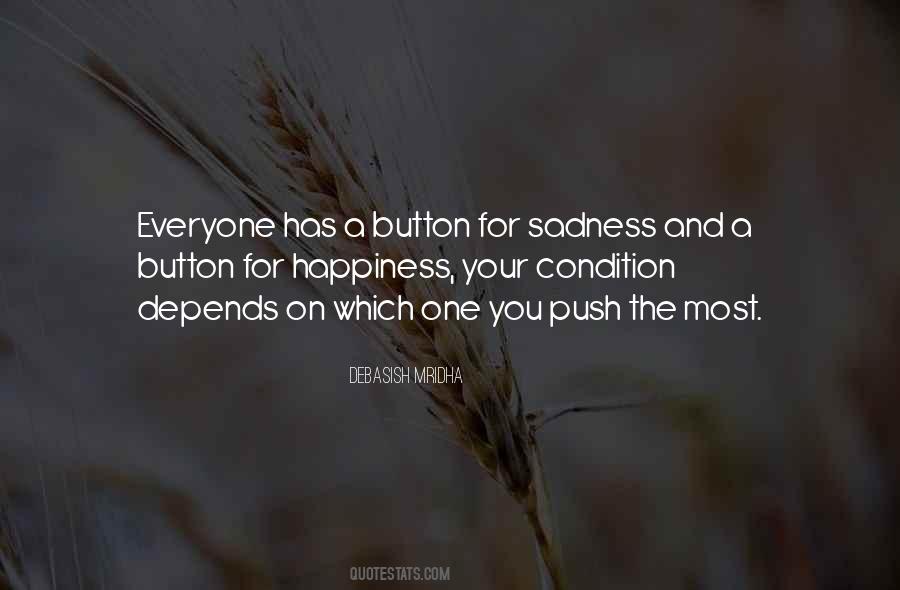 #37. Never look for a reason to be kind, just be kind to everyone. Kindness is the language of heart that everyone can understand. - Author: Debasish Mridha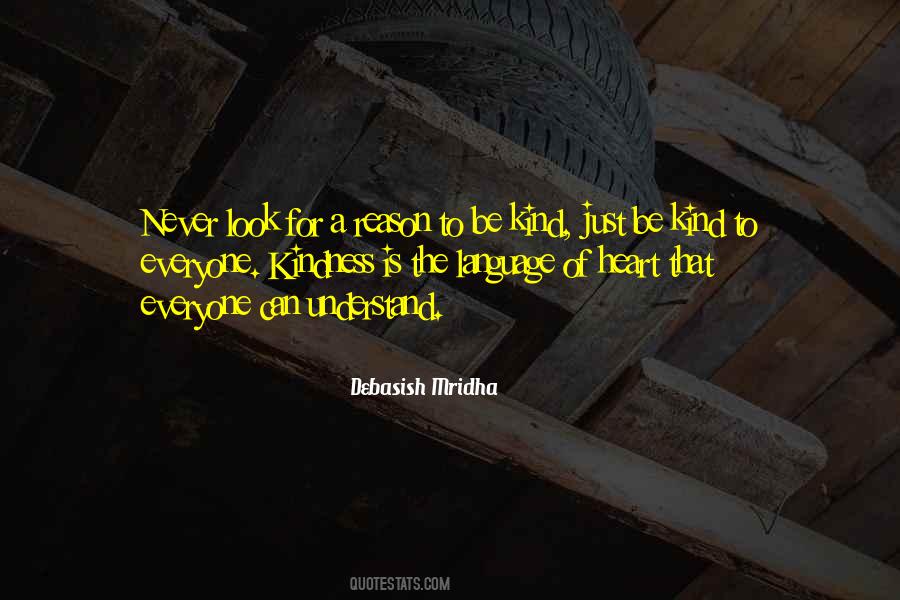 #38. For everyone, everywhere, literacy is, along with education in general, a basic human right. - Author: Kofi Annan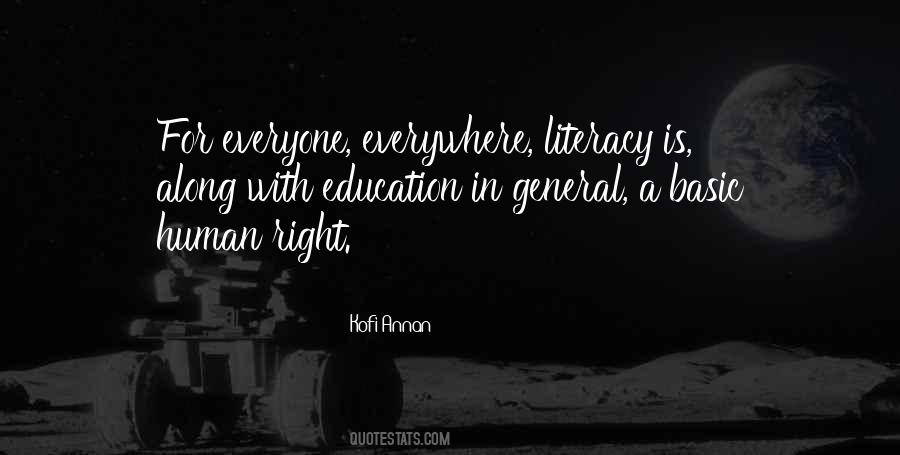 #39. When you're there for others, you're ahead of everyone. - Author: Debasish Mridha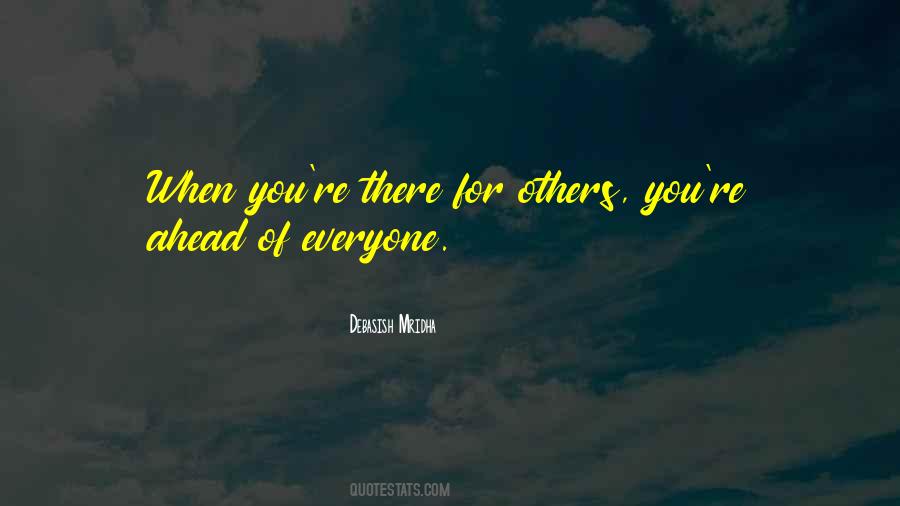 #40. Students who are alien and hostile to the education process ought to be removed. You say, "What will we do with them?" I say that's a secondary issue. The first priority is to stop thugs from making education impossible for everyone else. - Author: Walter E. Williams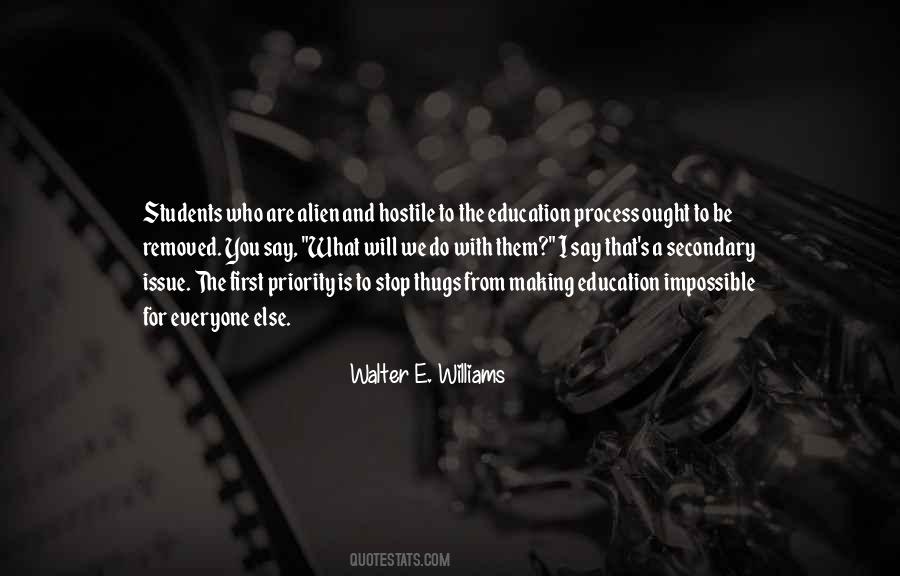 #41. Education promotes equality and lifts people out of poverty. It teaches children how to become good citizens. Education is not just for a privileged few, it is for everyone. It is a fundamental human right. - Author: Ban Ki-moon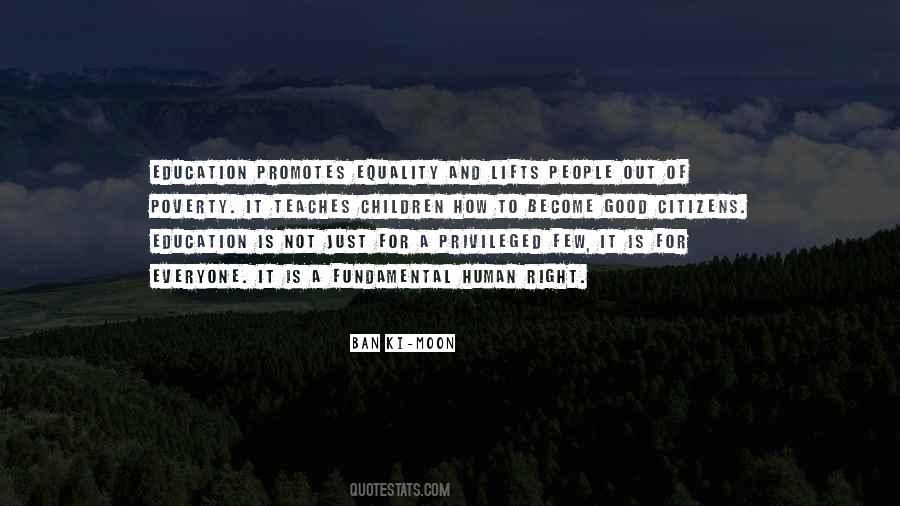 #42. Our society cannot afford a two-tiered system in which the affluent have access to superior education, while everyone else is subjected to a dull and incoherent classroom experience. Academic excellence, educational equity, and fairness demand a strong foundation of knowledge for all learners. - Author: E.D. Hirsch Jr.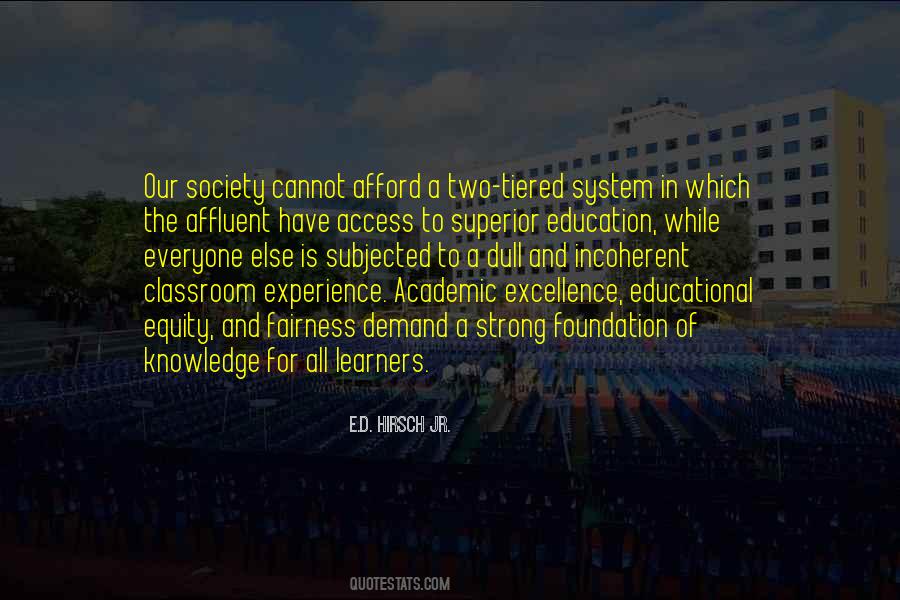 Famous Authors
Popular Topics