Dreams And Goals Inspirational Famous Quotes & Sayings
List of top 34 famous quotes and sayings about dreams and goals inspirational to read and share with friends on your Facebook, Twitter, blogs.
Top 34 Dreams And Goals Inspirational Quotes
#1. The Sun challenges us to Shine,the Clouds remind us to Move,the birds tell us We too can Fly and the sky tells us that there is no limit to our Dreams and Goals.-RVM - Author: R.v.m.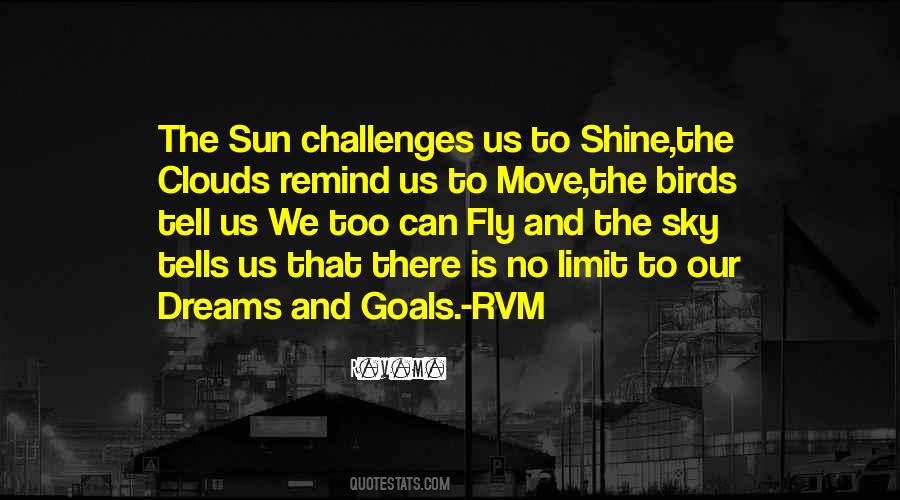 #2. To me, Hell isn't a place; it's a state of mind. It is a psychological self-imprisonment in which fear is the warden. It is a result of not living in alignment with your goals, dreams, and purpose. It is to find yourself in the endless emotional agony of, What if? - Author: Steve Maraboli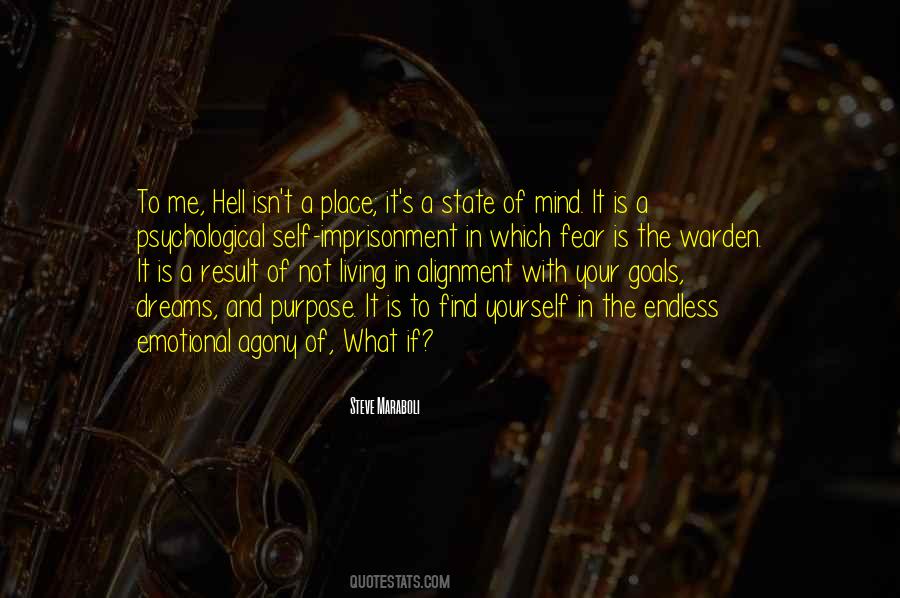 #3. When you find a way to incorporate your goals and dreams with what you enjoy most, then you have found success! - Author: Lindsey Rietzsch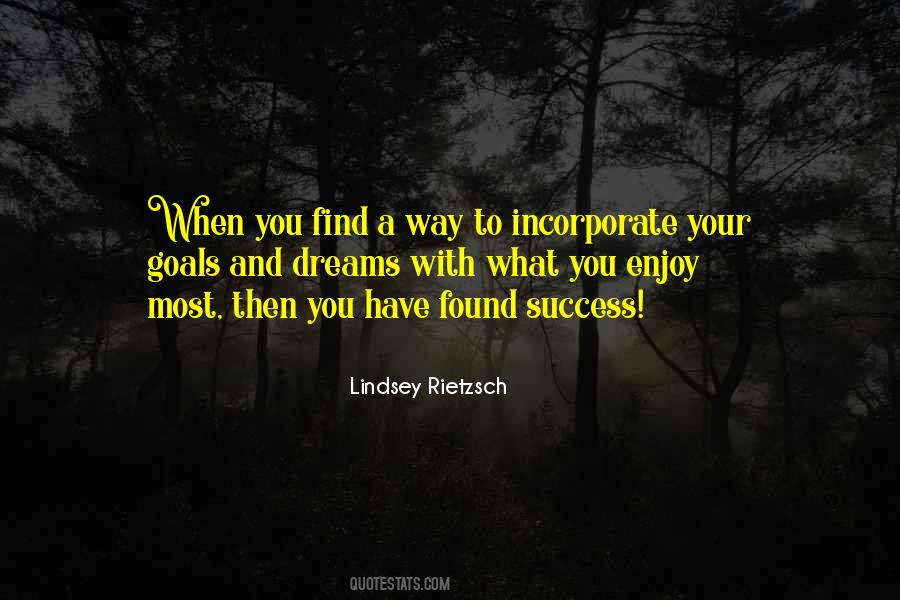 #4. Focus on your goals, not your fear. - Author: Roy Bennett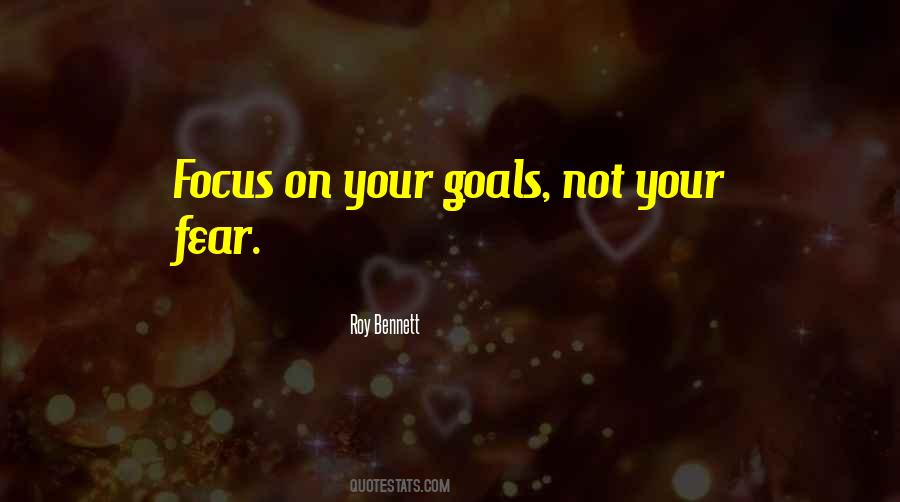 #5. No dream, no journey planed, no goals to dream for and achieve - Author: Hisham Fawzi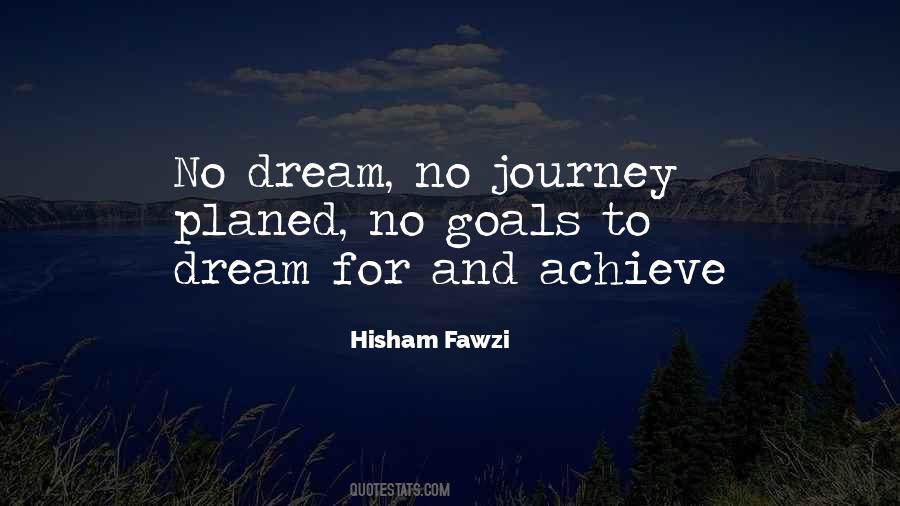 #6. Patience is not passive waiting. Patience is active acceptance of the process required to attain your goals and dreams. - Author: Ray A. Davis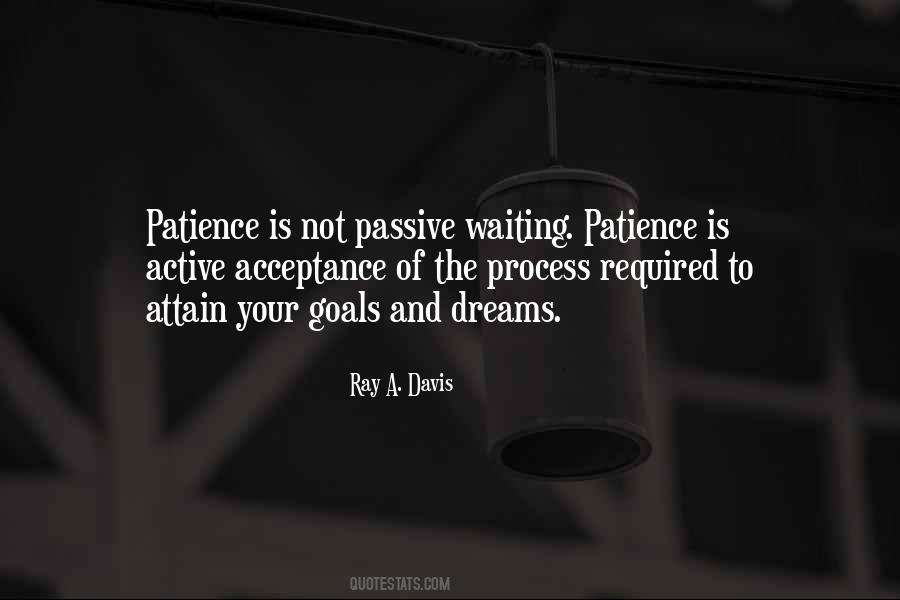 #7. Goals are dreams we convert to plans and take action to fulfill. - Author: Zig Ziglar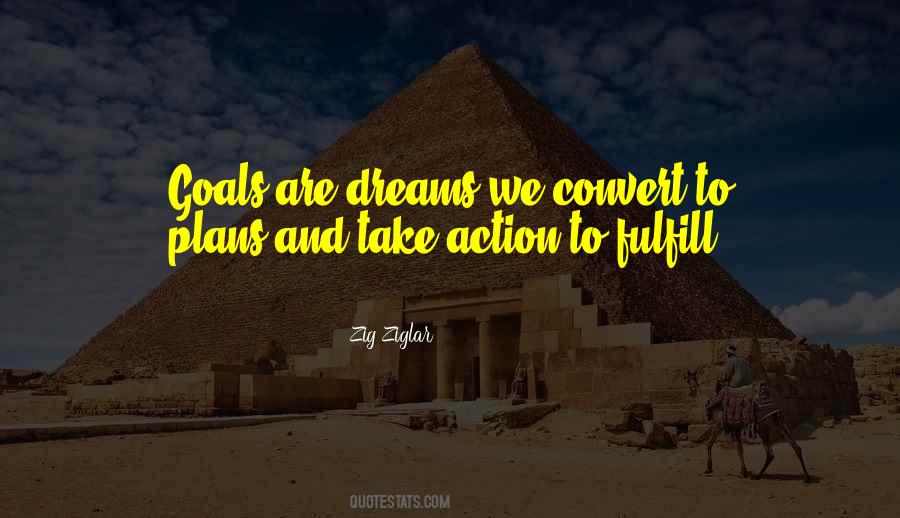 #8. People should not have to sacrifice so much of their personal lives, hopes, dreams and goals just to keep up with corporate pressured morebetterfaster. And tomorrow's workforce won't. - Author: Bill Jensen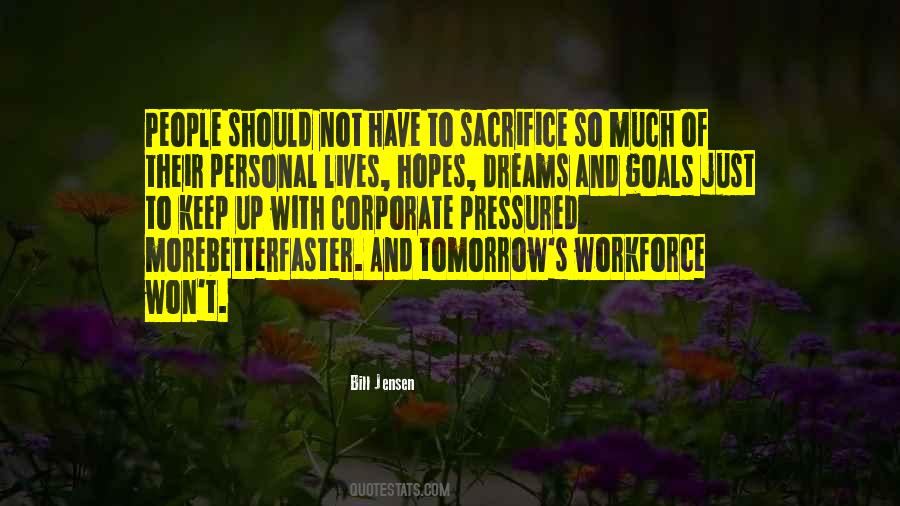 #9. Your complaints, your drama, your victim mentality, your whining, your blaming, and all of your excuses have NEVER gotten you even a single step closer to your goals or dreams. Let go of your nonsense. Let go of the delusion that you DESERVE better and go EARN it! Today is a new day! - Author: Steve Maraboli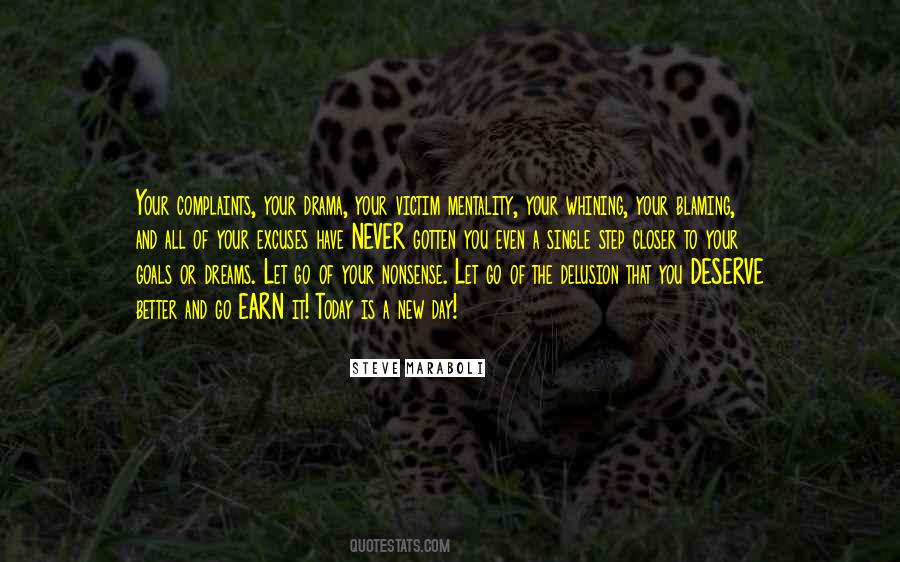 #10. A goal is a written plan.
Write your dreams and visions. - Author: Lailah Gifty Akita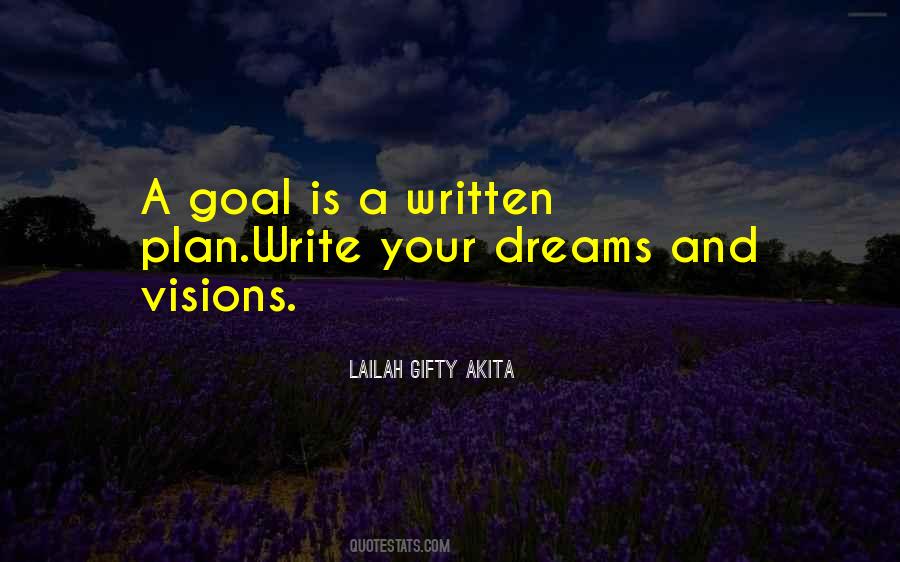 #11. Stop using, "easier said than done", as an excuse to not change! Bringing your life to a higher level is challenging; get over it and rise to the challenge! - Author: Steve Maraboli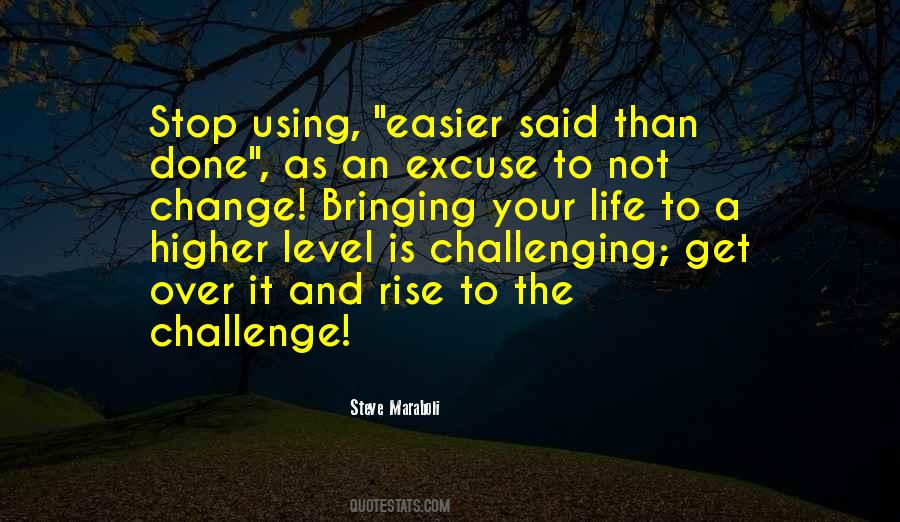 #12. Don't be afraid to have goals and dreams. Even in the face of haters and those who do not believe in you, don't stop dreaming. - Author: Auliq Ice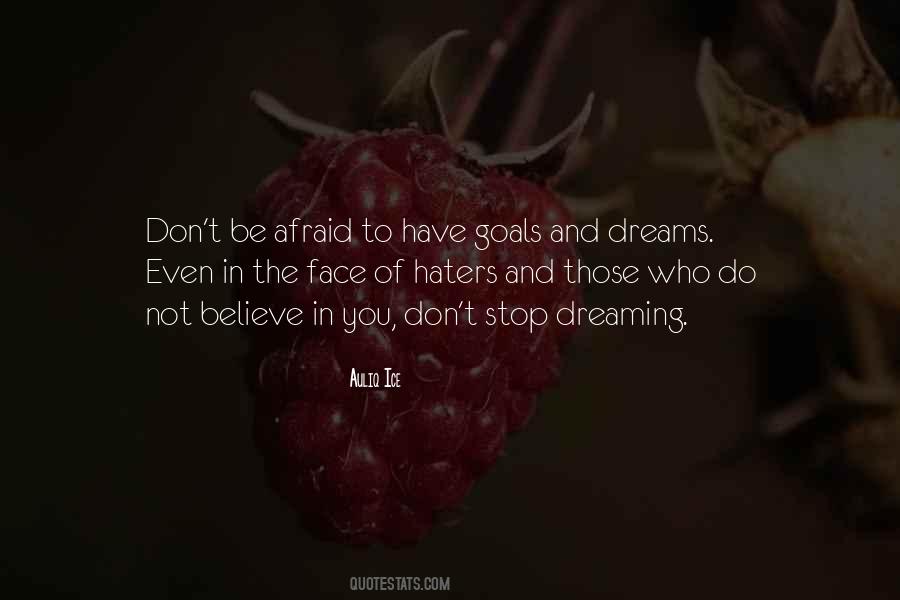 #13. Today you are lifted higher. Understand that you can go further and be better than you ever thought possible. Start by saying yes to all good things. Doors will open for you filled with unlimited opportunities. - Author: Amaka Imani Nkosazana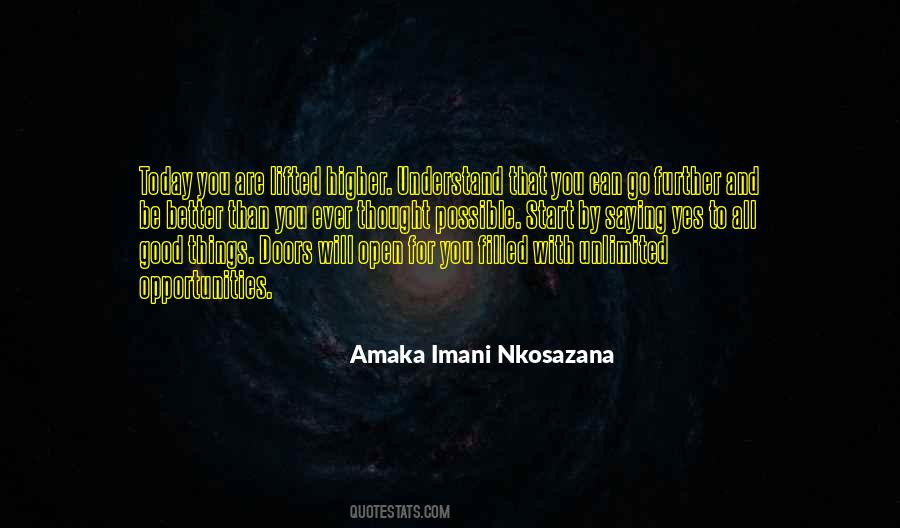 #14. While spirituality provides an efficient and endless fuel for your mind and body, you must burn that fuel with human action towards your goals, dreams, and desires. - Author: Steve Maraboli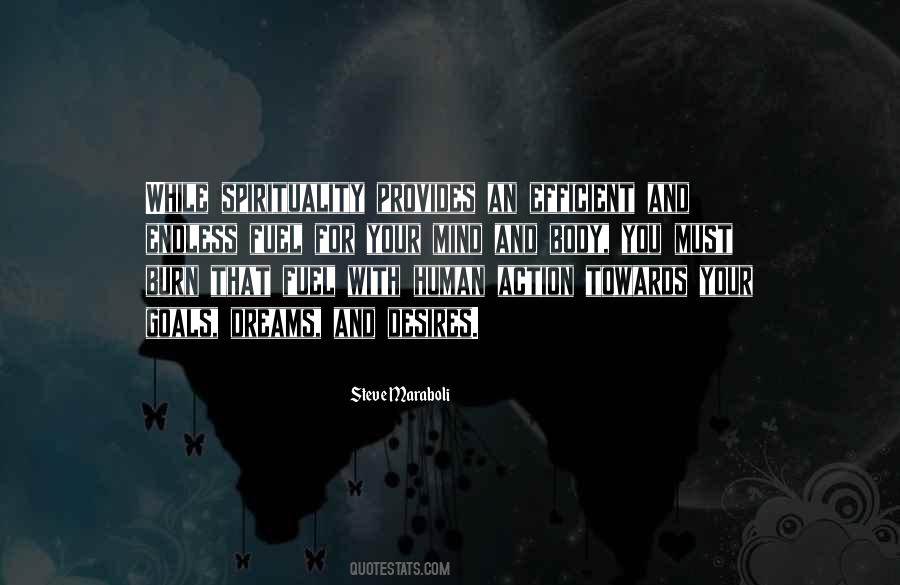 #15. Working for a company must help individuals achieve their dreams and goals more efficiently and effectively than they could achieve them elsewhere. - Author: Bill Jensen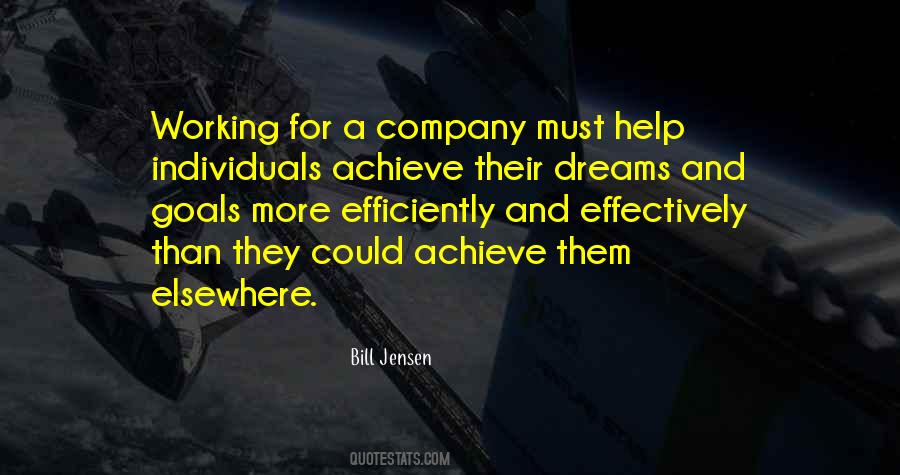 #16. Remember that we're living in a place that is temporary. No matter what you believe in the end of time I don't care about it. As of now.. live your life, cut those negative thoughts and actions, reach your dreams and goals. - Author: Jayson Engay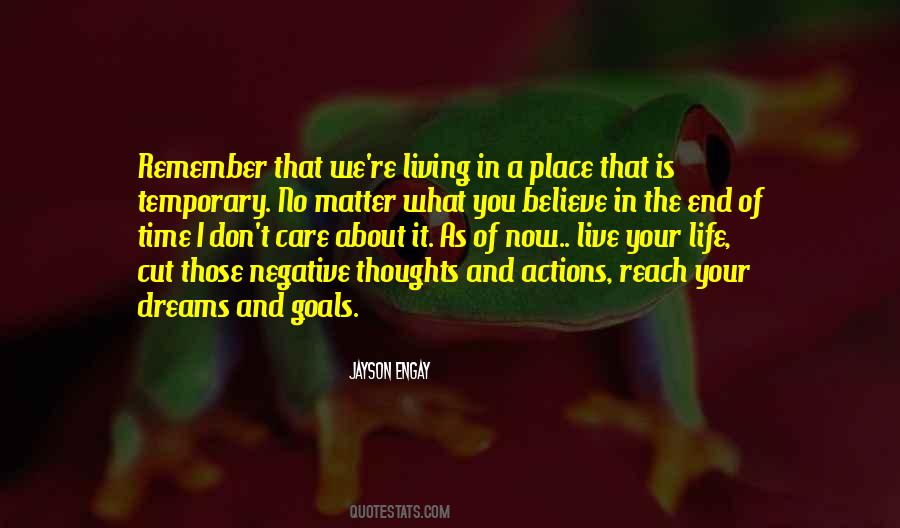 #17. Between the great things we cannot do and the small things we will not do, the danger is that we shall do nothing. - Author: Adolphe Monod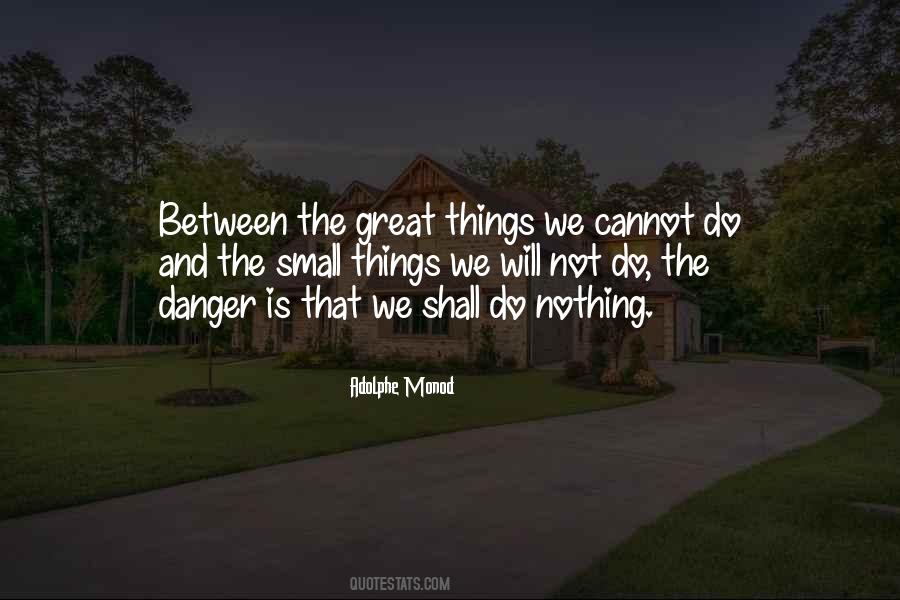 #18. Future strong individuals will not take on personal sacrifices, hardships and corporate crap that sidetrack them from their dreams and goals. - Author: Bill Jensen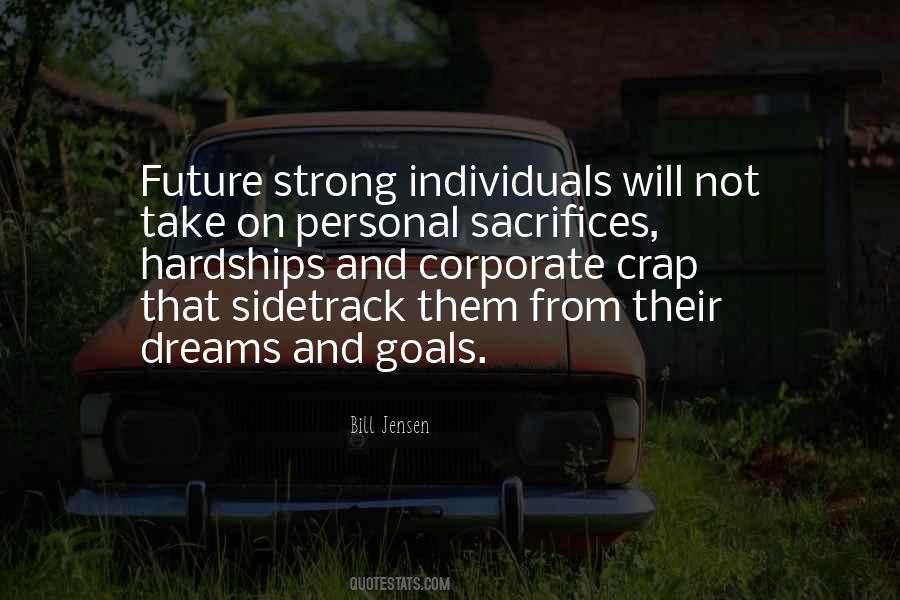 #19. We are designed with a dreaming brain and a hopeful spirit; it is our nature to envision the life of our dreams. And while dreaming comes easy to us, we must never forget that it takes strength, dedication, and courageous action to bring that dream to life - Author: Steve Maraboli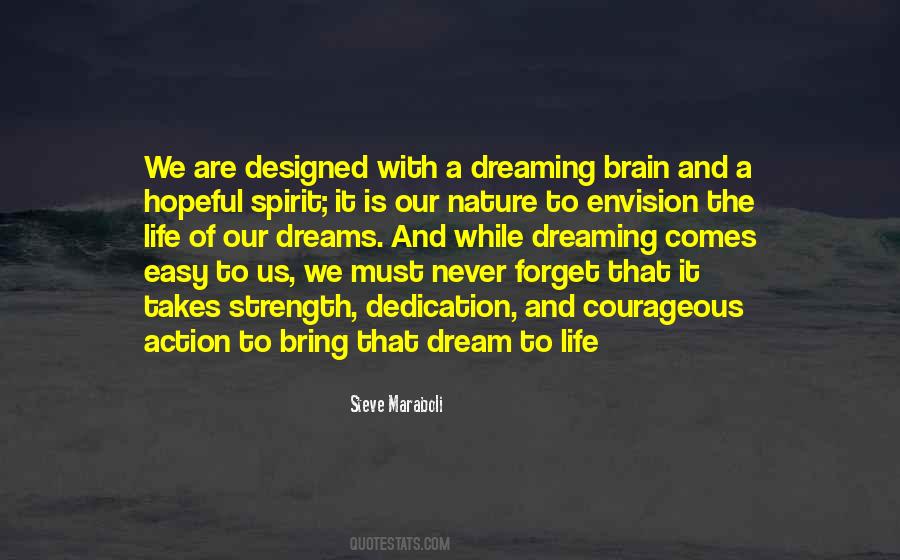 #20. God is already given you the power to crush down the red & white tape says you can't proceed beyond certain places. He's given you the keys to open all the door were been slammed on your face; now is the time to take your very first step towards your dreams and goals. - Author: Euginia Herlihy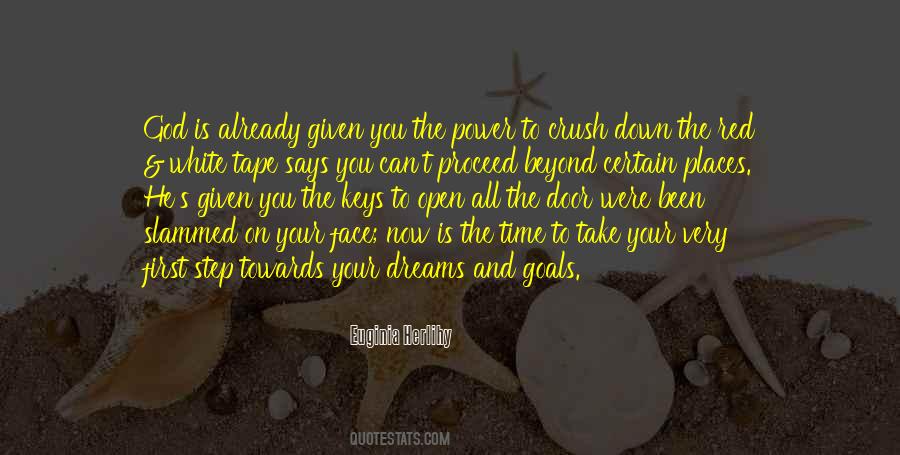 #21. A miracle is when you take action on your goals, and create the visible from the invisible. Transform your thoughts and dreams into the material world, from planning, hard work and determination. - Author: Mark LaMoure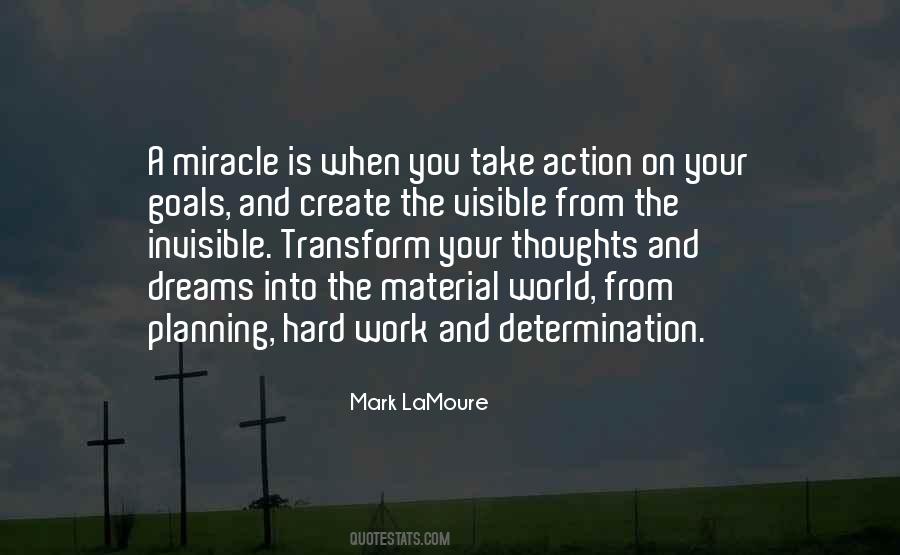 #22. Those who are critical of my goals and dreams simply do not understand the higher purpose to which I have been called. - Author: Andy Andrews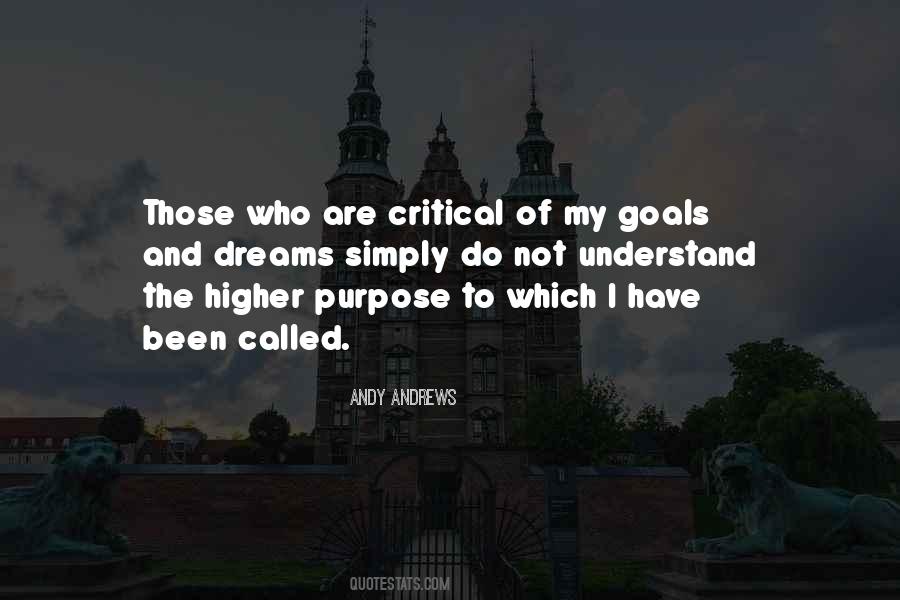 #23. Sometimes in life, we need to be pushed to conquer our fears, challenge our nightmares, realized our dreams and achieved our goals, in order to be the best we can be. - CG Murphy - Author: Courtney Murphy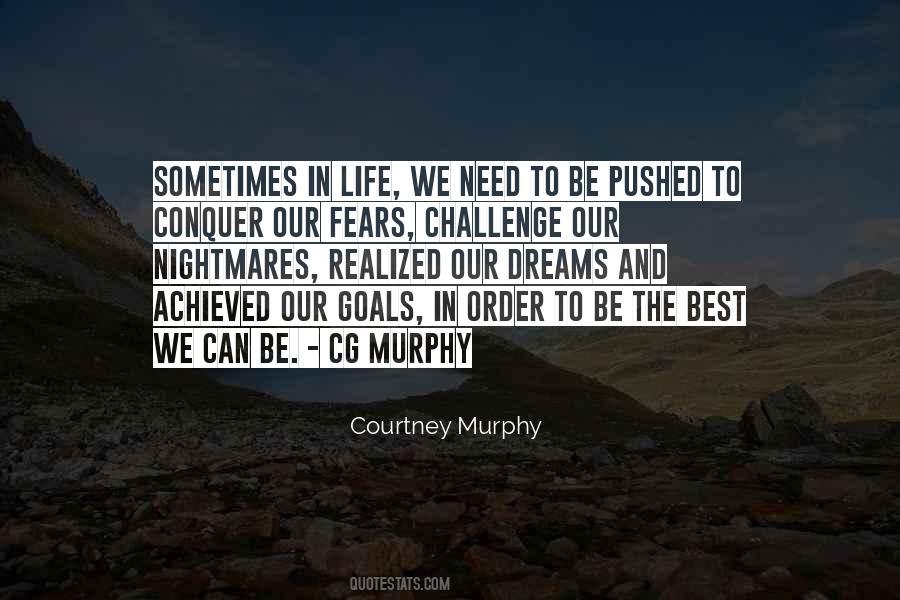 #24. Are you living your dream or someone's dream? - Author: Lailah Gifty Akita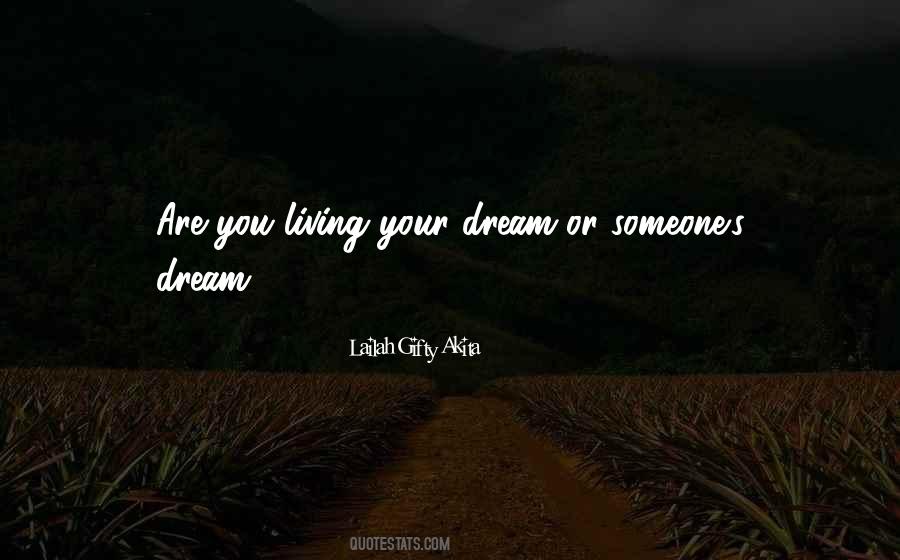 #25. A man must have his dreams - memory dreams of the past and eager dreams of the future. I never want to stop reaching for new goals. - Author: Maurice Chevalier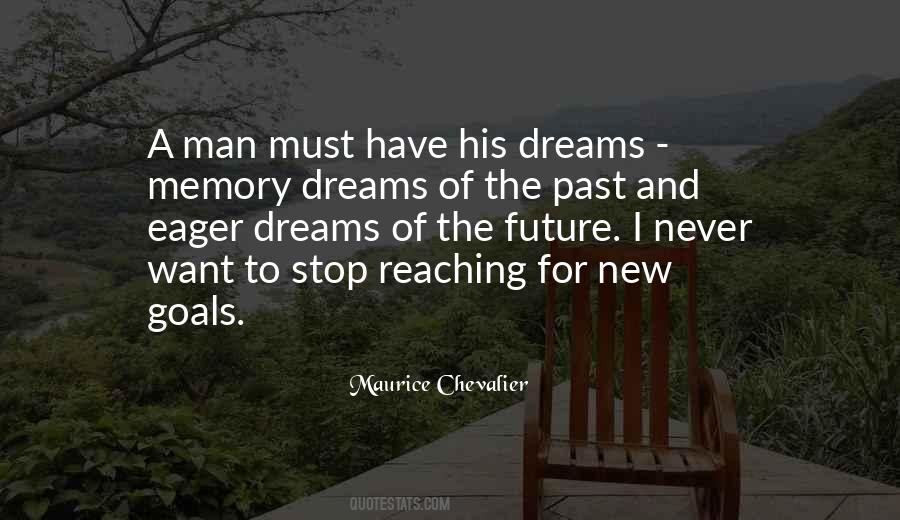 #26. To embark on the journey towards your goals and dreams requires bravery. To remain on that path requires courage. The bridge that merges the two is commitment. - Author: Steve Maraboli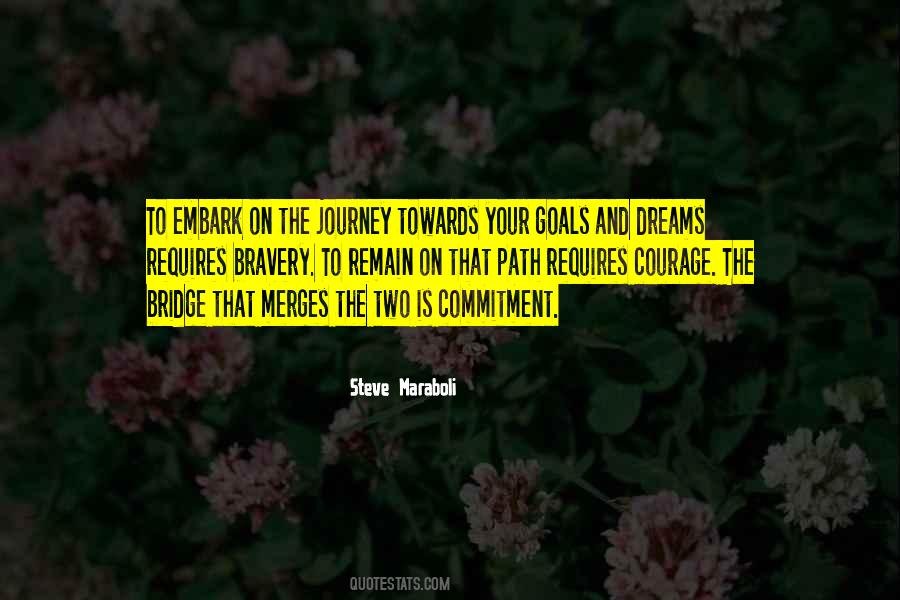 #27. The best way to maximize your time is by not wasting time. This requires planning and having an awareness of how you spend your time throughout the day. - Author: Tasha Hoggatt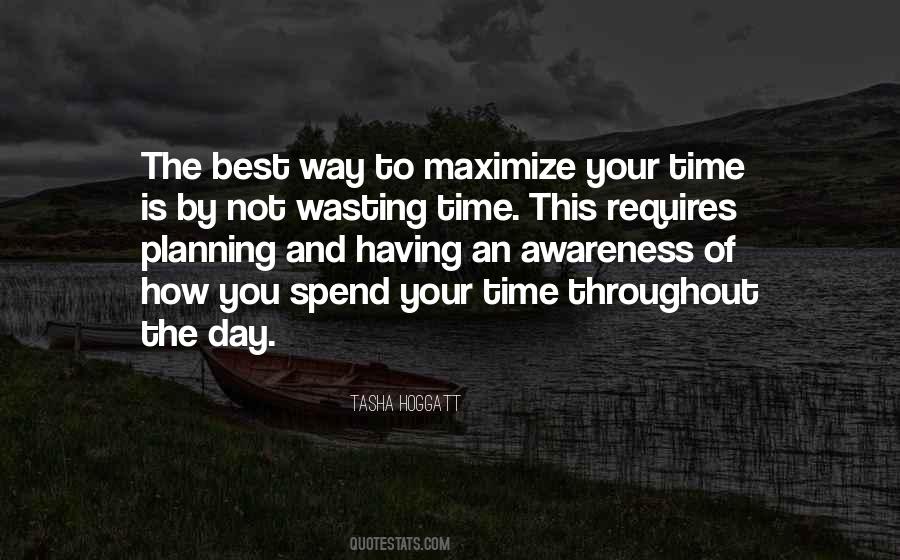 #28. We may place blame, give reasons, and even have excuses; but in the end, it is an act of cowardice to not follow your dreams. - Author: Steve Maraboli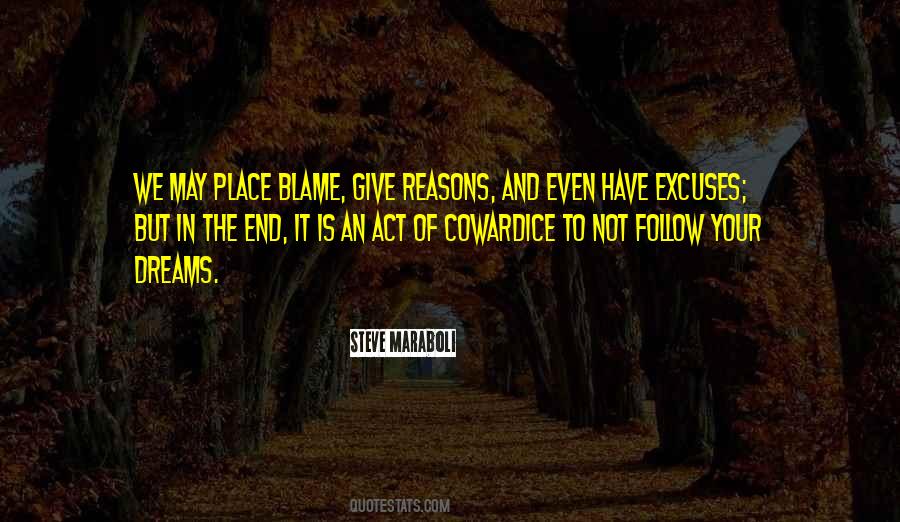 #29. When you fill life with mourning and complaints, your accomplishments will be a little lower than success. - Author: Auliq Ice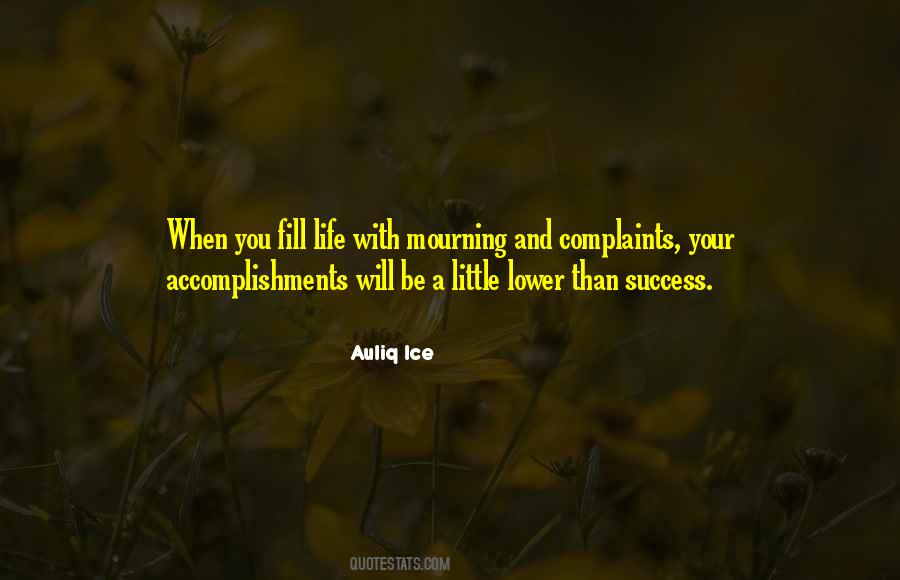 #30. Entrust your dreams and goals to people who will cheer you on and inspire you, who will tell you what you need to hear rather than what you want to hear so you can move forward and fast track. - Author: Rachael Bermingham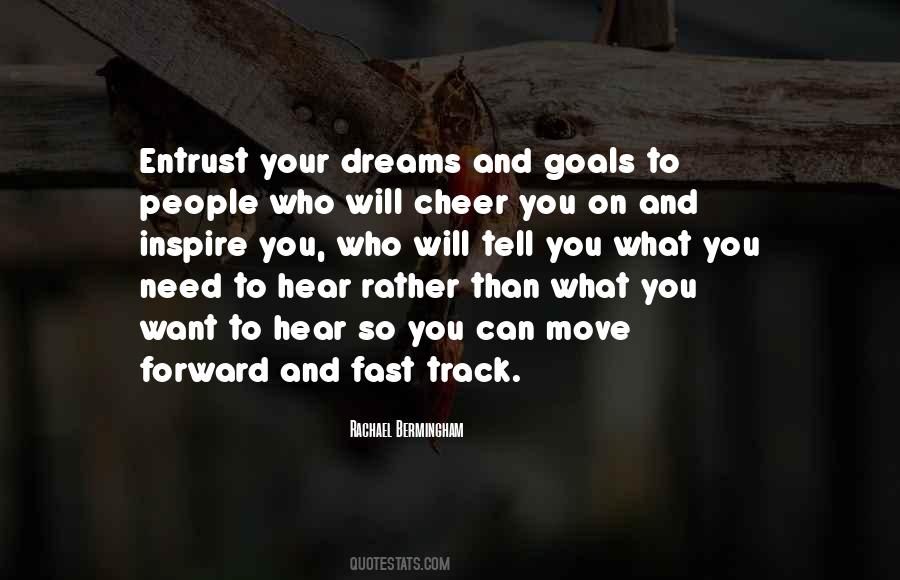 #31. Stop throwing away days, weeks, months, and years by simply day-dreaming about what you wish your life would be. - Author: Steve Maraboli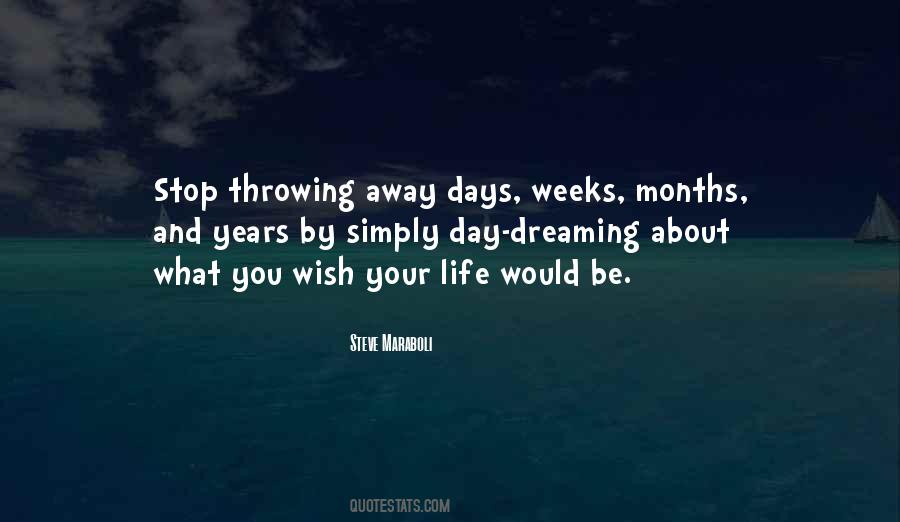 #32. I've got dreams and goals waiting for me to catch up to them - Author: Teresa Garcia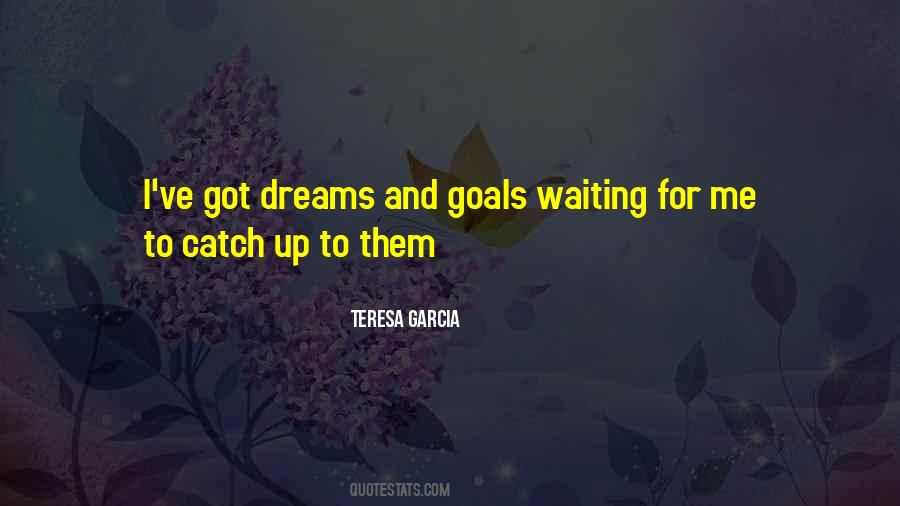 #33. Don't let others hijack your dreams. Be captain of your own ship and master of your own destiny. - Author: Joanne Madeline Moore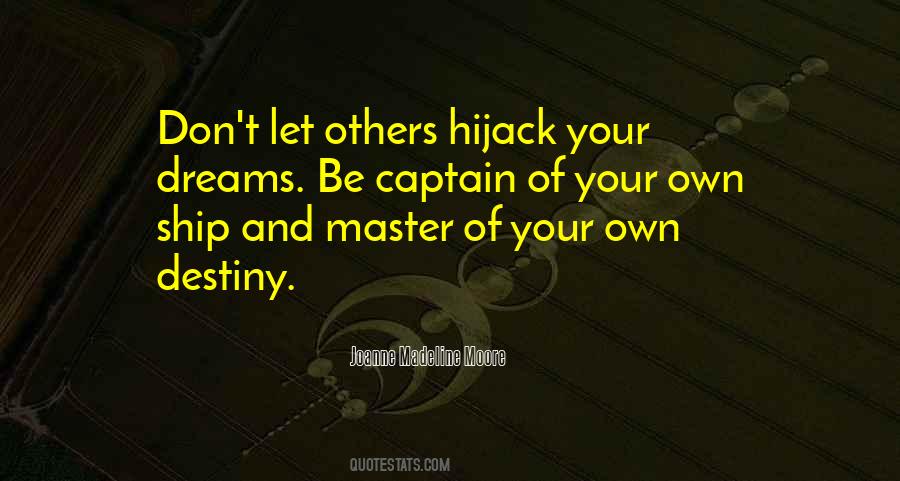 #34. Let today be the day you embrace your beautiful spirit and shine light for those living in the dark. Light their path so the road traveled will be seen more clearly. You never know how much a simple act of kindness is appreciated if you never try. Be that candle for someone today and shine bright. - Author: Amaka Imani Nkosazana
Famous Authors
Popular Topics