Don't Lie To Get What You Want Famous Quotes & Sayings
List of top 30 famous quotes and sayings about don't lie to get what you want to read and share with friends on your Facebook, Twitter, blogs.
Top 30 Don't Lie To Get What You Want Quotes
#1. We know everyone we love is going to die, but we don't know it, can't possibly believe it, she thought, or long ago I would have gone and started digging until I had a hole big enough to lie down in. - Author: Rae Meadows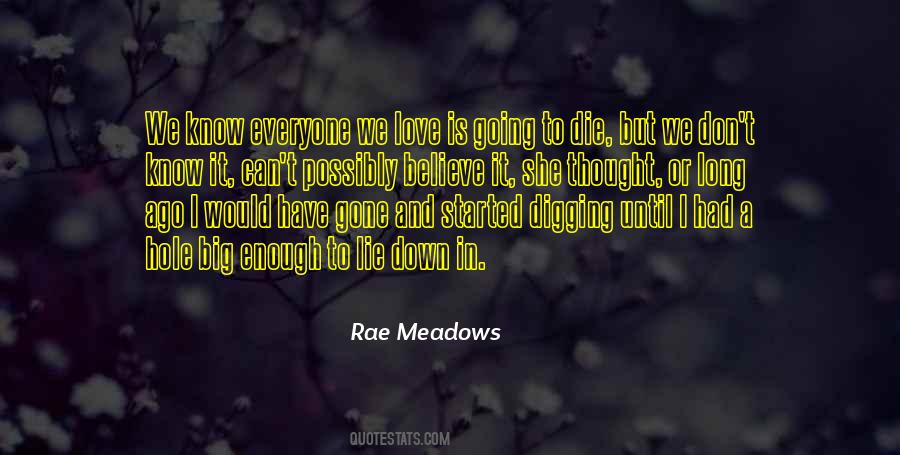 #2. If we don't have that, what do we have to live for? Does it matter if it's a lie if it keeps us alive? - Author: Beth Revis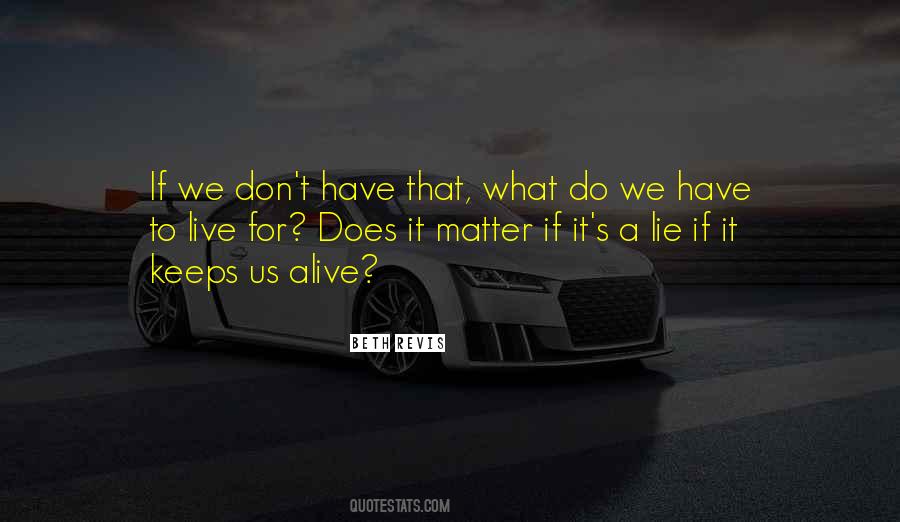 #3. Most people don't care if you're telling them the truth or if you're telling them a lie, as long as they're entertained by it. - Author: Tom Waits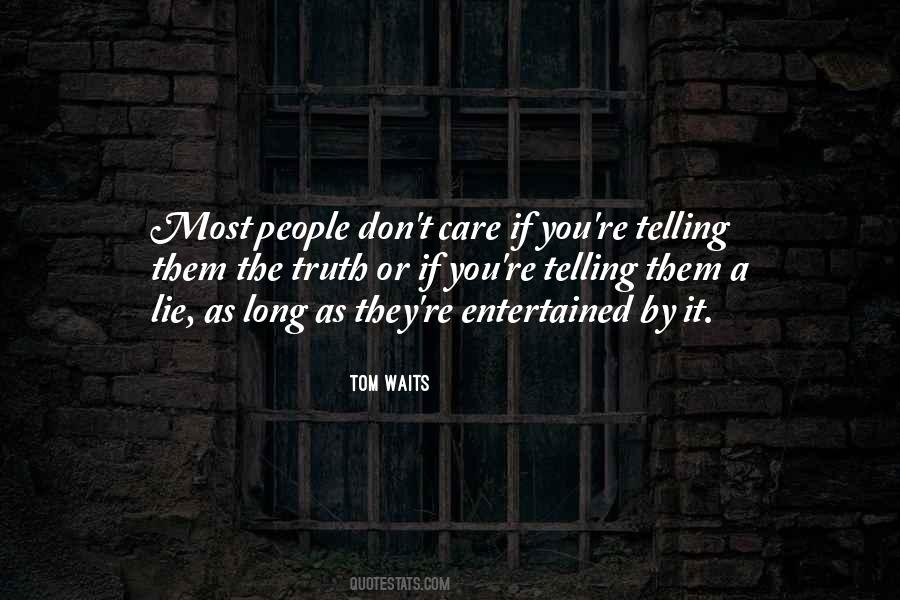 #4. Don't be sorry for the truth. A harsh truth is less damaging than a tender lie, and the worst lies are the ones we tell ourselves. - Author: Dianna Hardy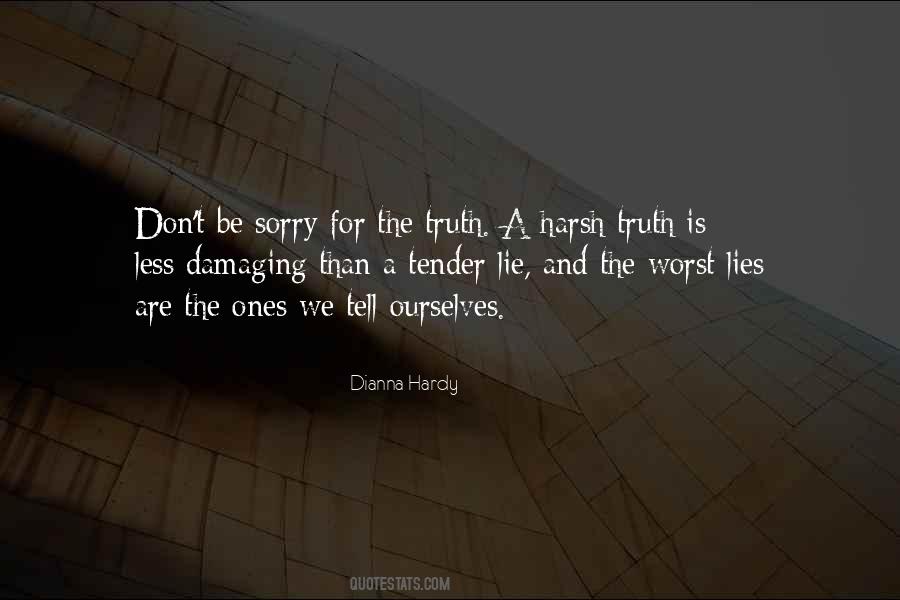 #5. Don't lie!' 'Tell the truth!' are words which we must never say to another person in so far as we consider him our equal. - Author: Milan Kundera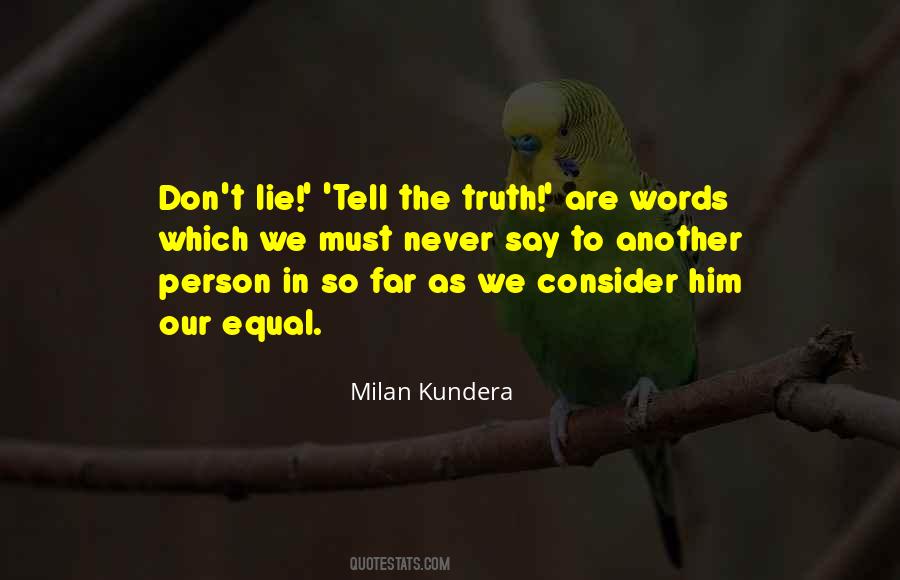 #6. Wrestling is a fraternity, and the boys will work their butts off for you as long as you respect them and don't lie. You can't anyone walk all over you or everybody will walk all over you. - Author: Randy Savage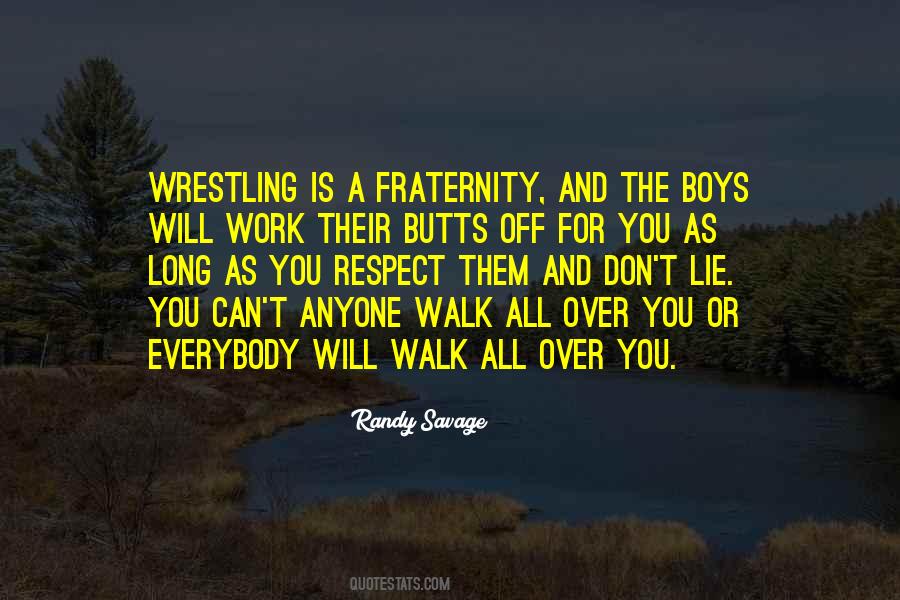 #7. People can choose between the sweet lie or the bitter truth. I say the bitter truth, but many people don't want to hear it. - Author: Avigdor Lieberman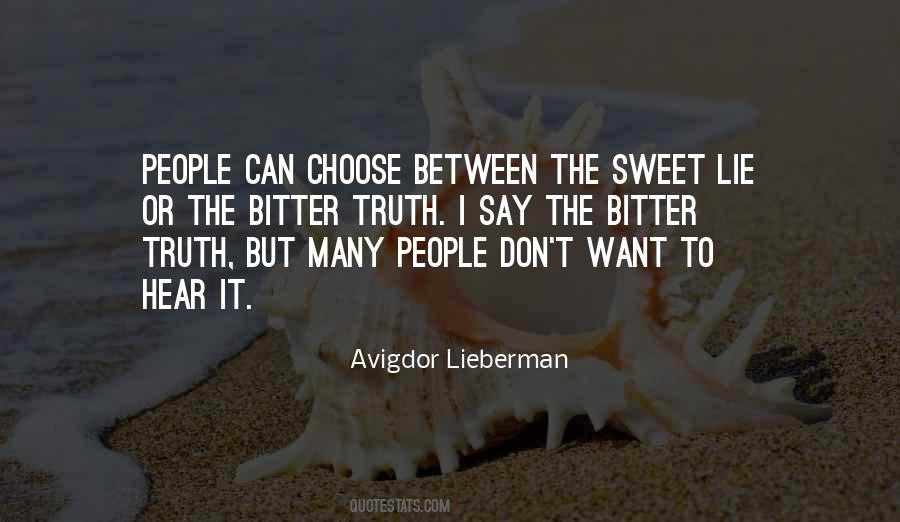 #8. I'm not a bad person. I haven't killed anyone. I (rarely) lie. I don't kick little puppies. So why do people look at me as if the world would be a better place without me? - Author: Gena Showalter
#9. I don't lie and cheat, but I don't always avoid actions that would be lying and cheating if someone else did them. - Author: Robert Breault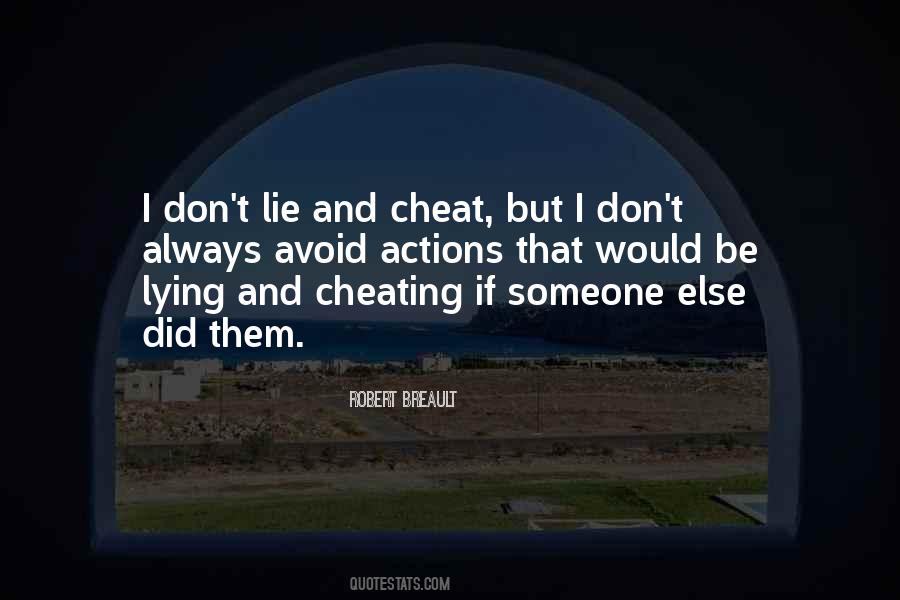 #10. And I suppose you're going to sit beside me every single class?"
"I don't know. You seem like an angry student. I'm not sure I want the prof associating me with you. - Author: K.A. Tucker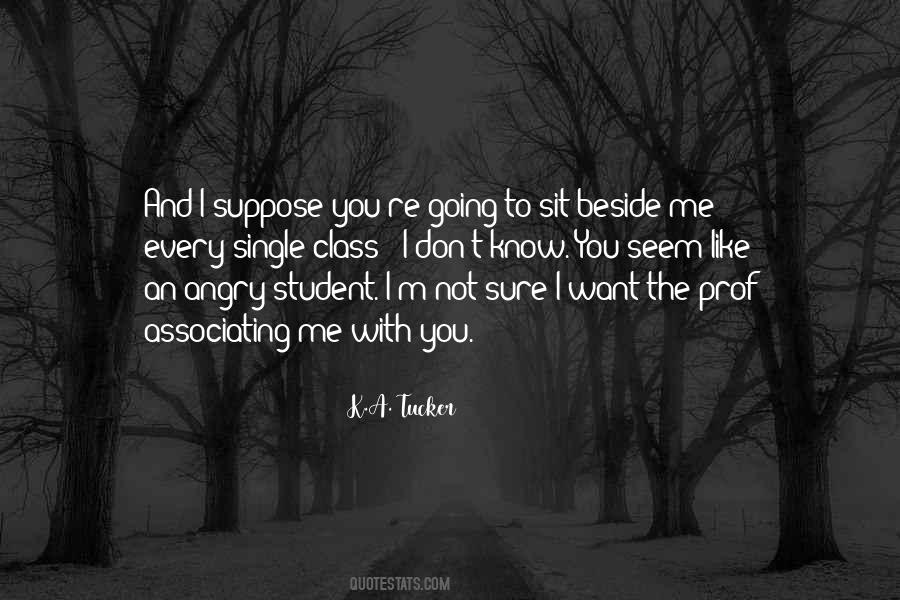 #11. I don't think there's ever been a moment in history where that, as an artistic message, has played very well, because people in their hearts know that's terrible and a lie. - Author: Adam McKay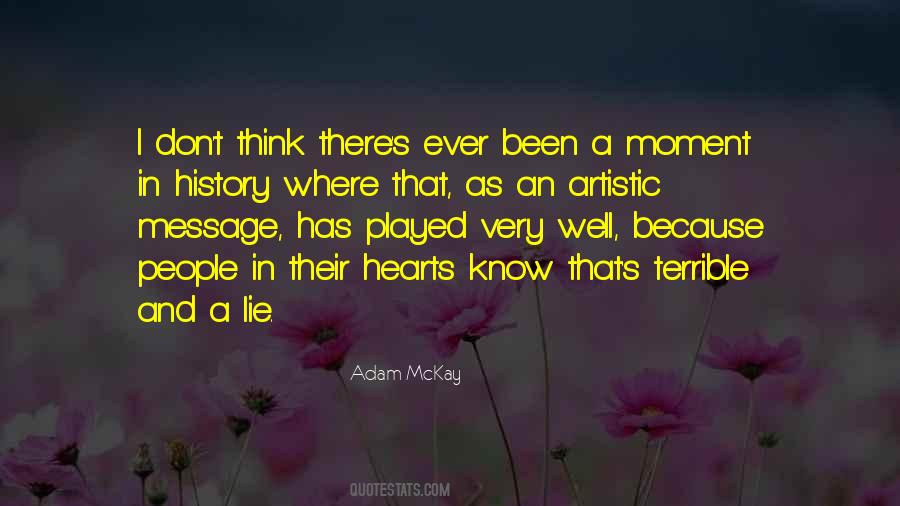 #12. We've all had those phone conversations. Things are heated, you're in a position where you're gonna say something nasty. Instead, you say, "Oh, I've got that thing in the oven." Lie. Get off the phone. Don't perpetuate a bad situation. - Author: Joe Manganiello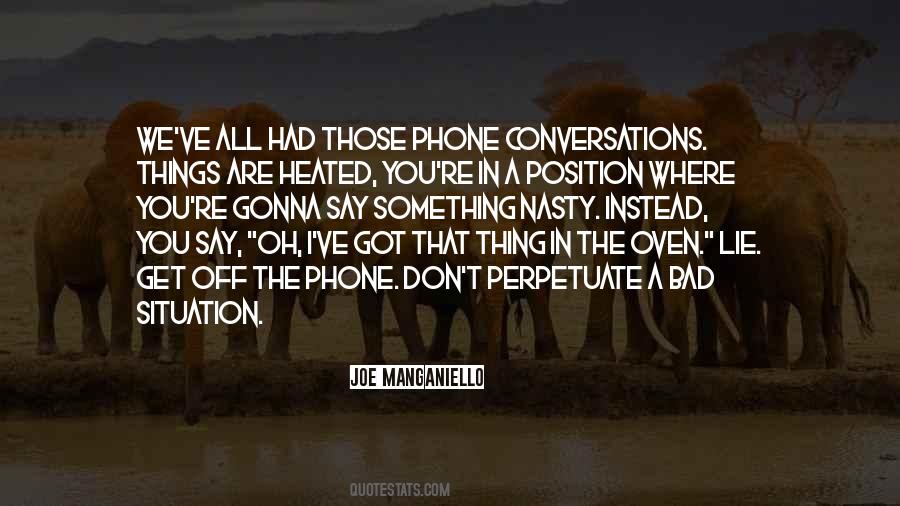 #13. You always have to lie. I've been in plays that people don't enjoy and I pray that they lie to my face when I come outside. - Author: Zoe Lister-Jones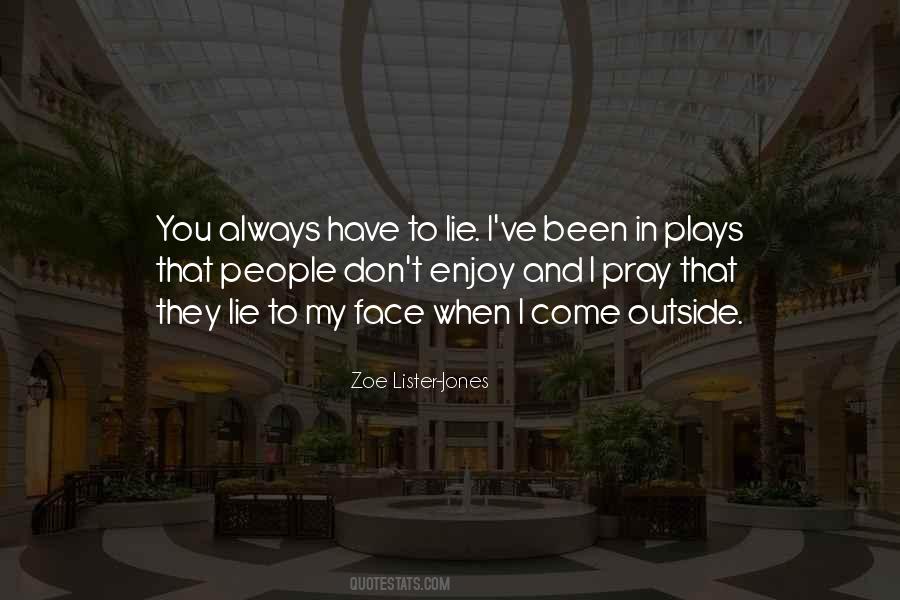 #14. I could have probably gone on and still played the part of the guitar player of Limp Bizkit, but musically I was kind of bored. If I was to continue, it would have been about the money and not about the true music, and I don't want to lie to myself, or to them or to fans of Limp Bizkit. - Author: Wes Borland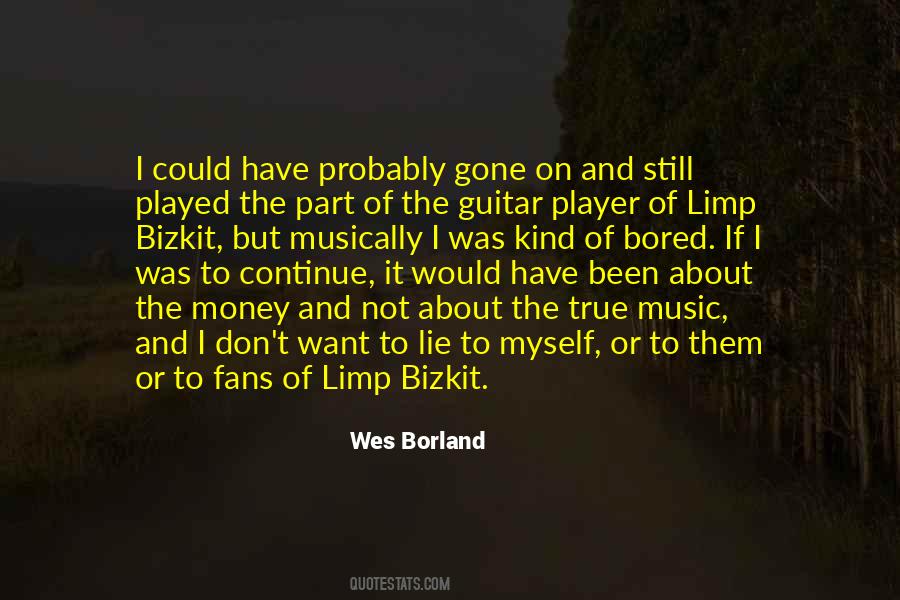 #15. You will continue to read stories of crookedness and corruption - of policemen who lie and steal, doctors who reap where they do not sew, politicians on the take. Don't be misled. They are news because they are the exceptions. - Author: Robert Fulghum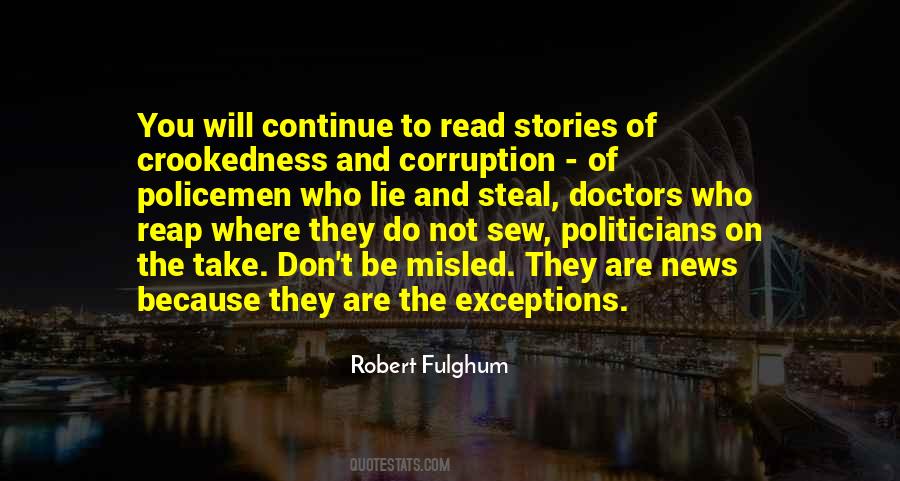 #16. You can lie through your teeth, but your teeth don't lie - Author: Charles Bosworth Jr.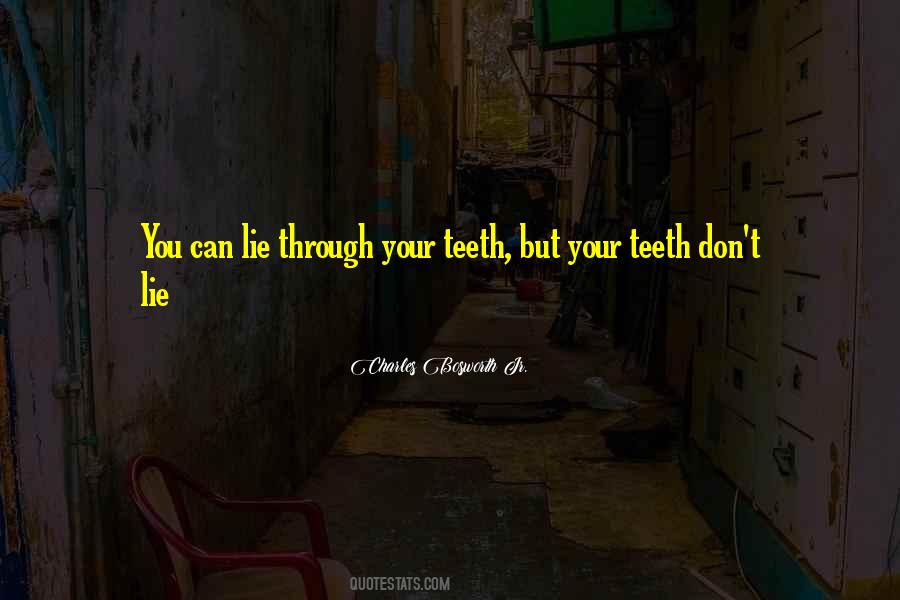 #17. Don't lie to a liar, and Maven is the grandest liar of all. - Author: Victoria Aveyard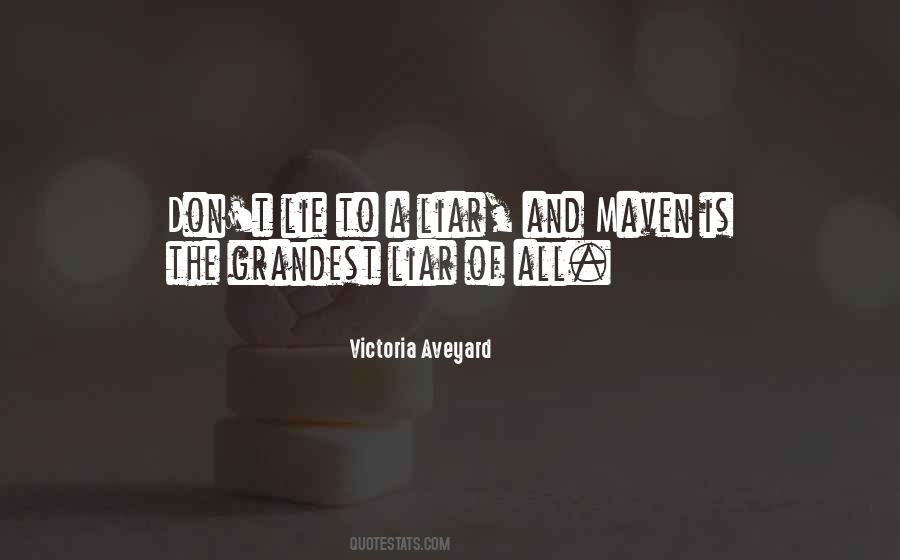 #18. I'm old and the mirrors don't lie. - Author: Leonard Cohen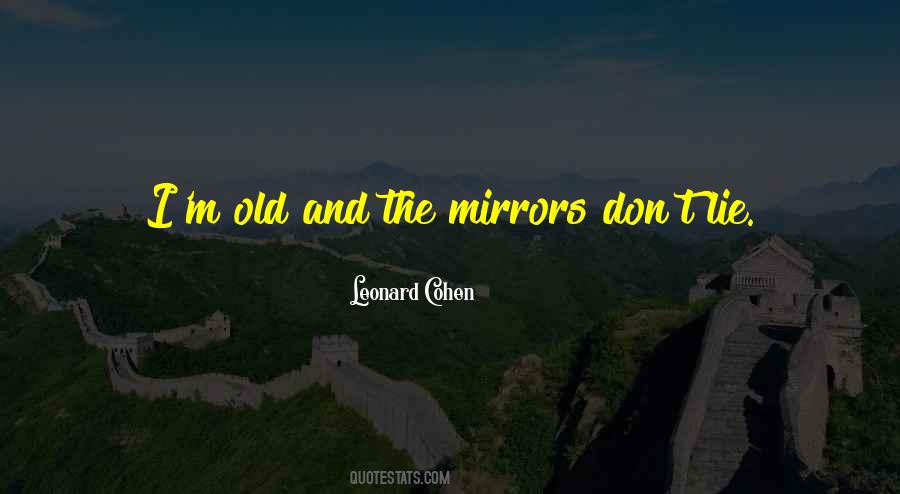 #19. Lies don't fit snugly into disguises. Eventually the cloak falls off and you're left staring at the naked truth which is always an uncomfortable situation. - Author: Richelle E. Goodrich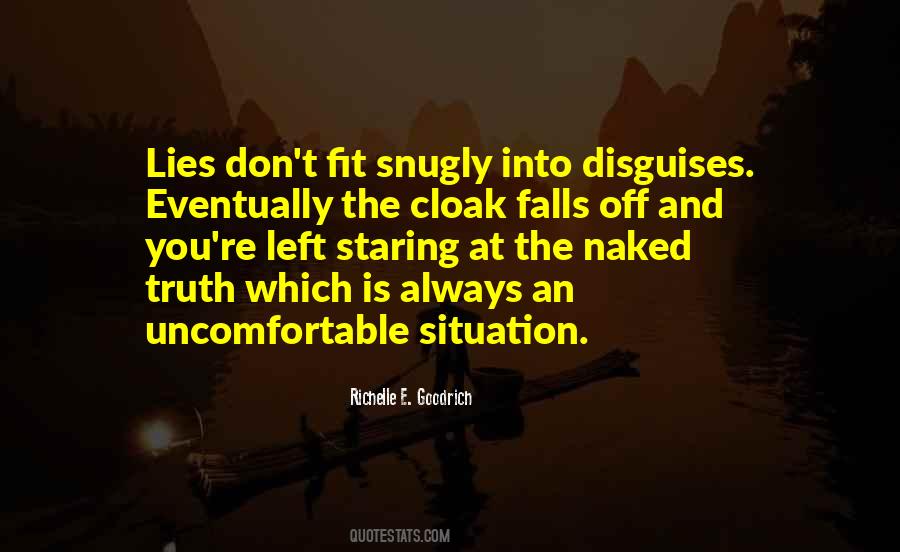 #20. Time doesn't heal all, no matter what they say. And tragedies don't make you stronger. That's another popular lie. They just make you more hardened, less surprised by misfortune. - Author: Kim Hooper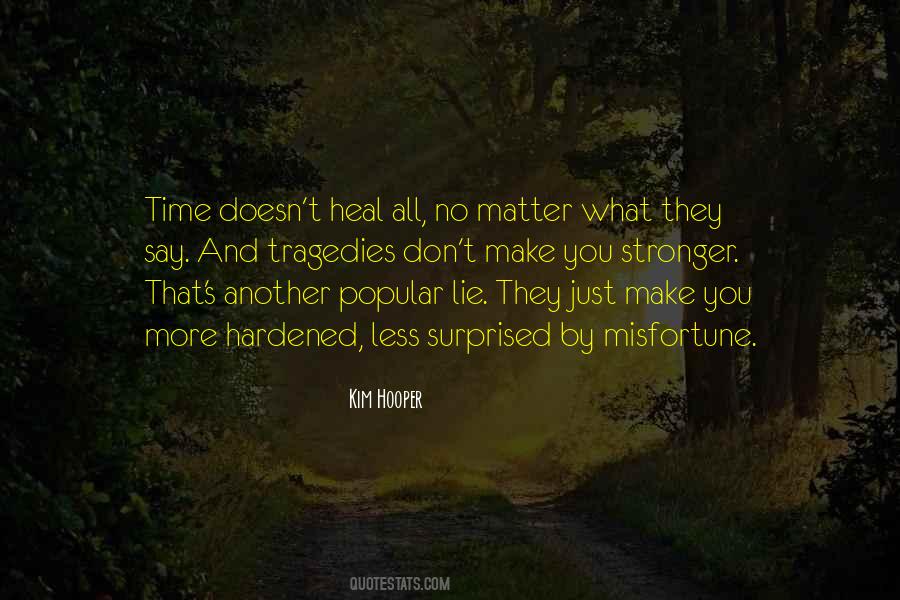 #21. If it's true, does it have to be nice? If you have something true to say, but you don't say it because you just want to be nice, isn't that sort of like a lie? - Author: Megan Hart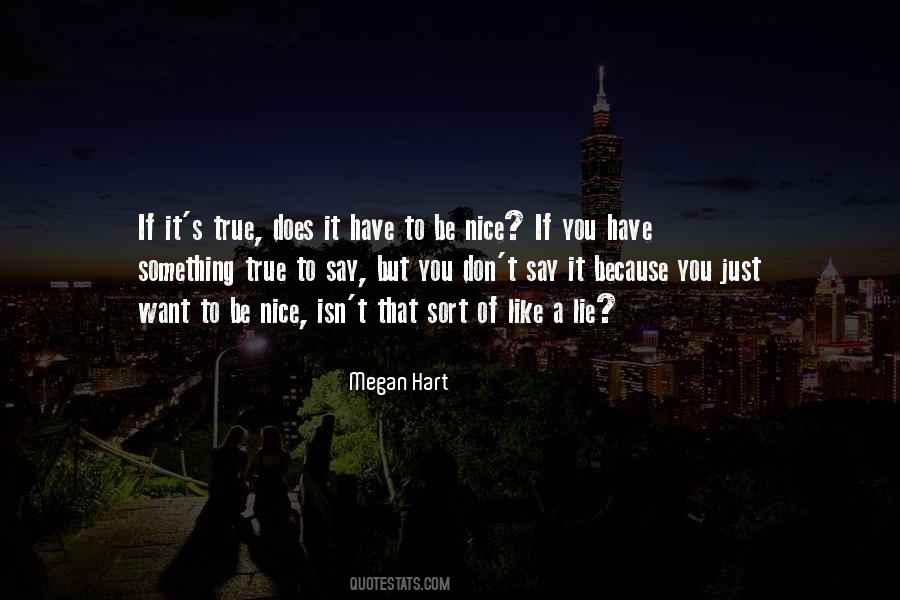 #22. If you want to trust yourself, make decisions that are
grounded in your authentic principles. Don't lie. Don't
cheat. Don't push others down to obtain success. - Author: Richie Norton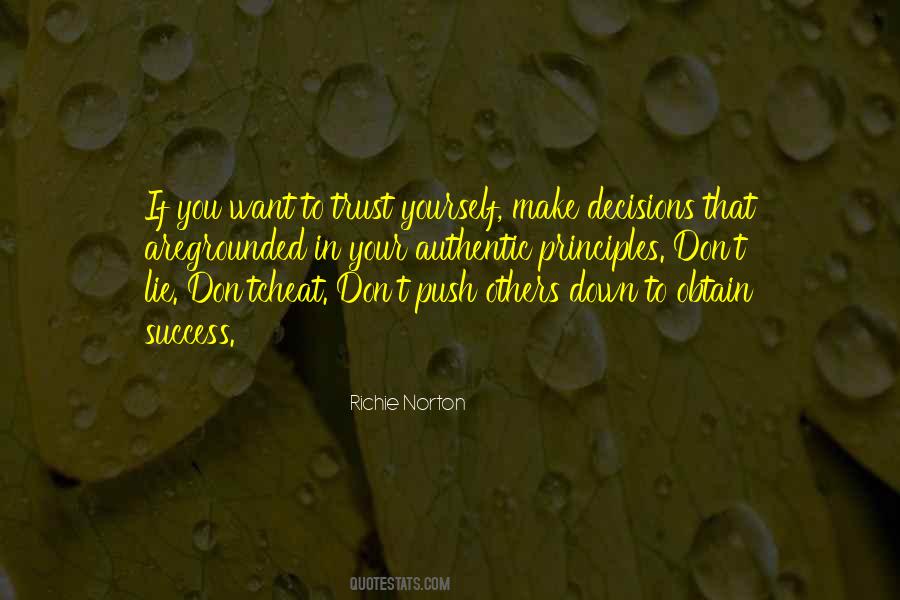 #23. Oh, don't give me none more of that Old Janx Spirit/No, don't you give me none more of that Old Janx Spirit/For my head will fly, my tongue will lie, my eyes will fry and I may die/Won't you pour me one more of that sinful Old Janx Spirit). - Author: Anonymous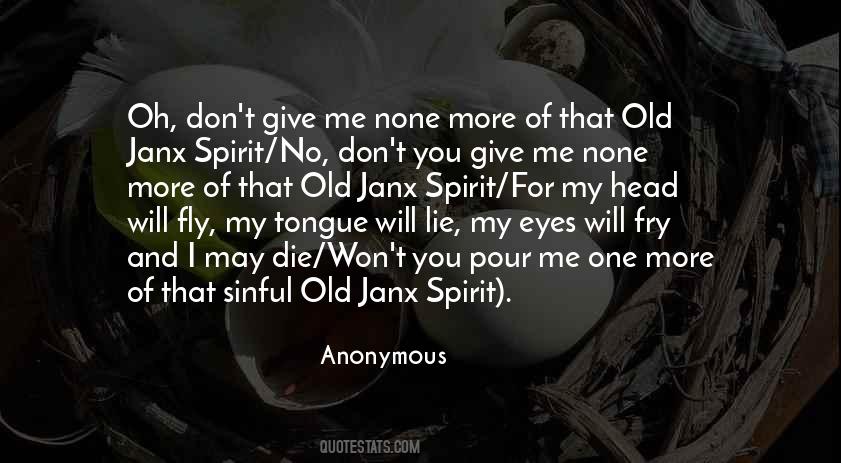 #24. -I would die for you
-You lie
-If I lie, why do I stand here before and beg on my knees to get you back?
-Because you're feeling alone
-If need your love
-You don't need me, you only need a person
-And you're that person
-No I'm not
-But I love you
-That what I do - Author: M..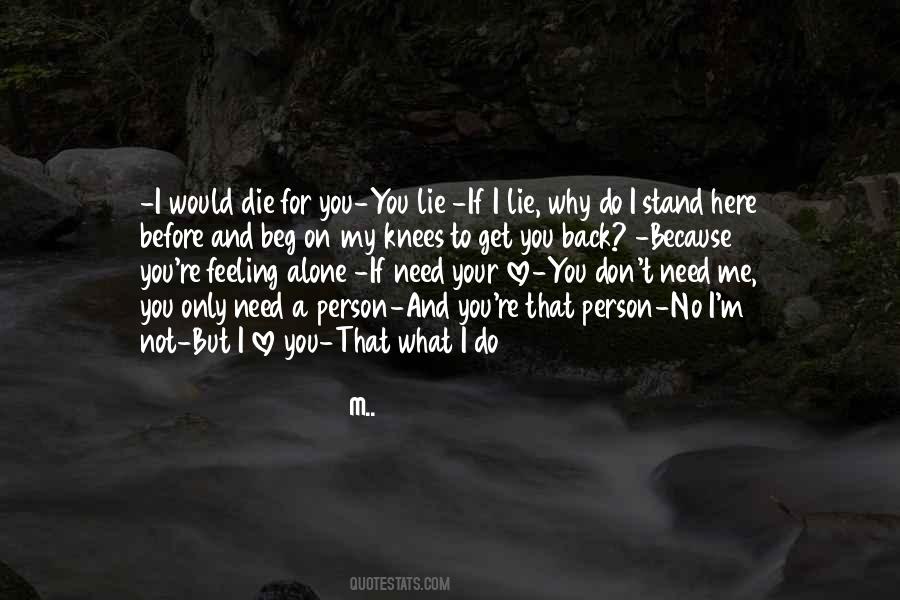 #25. But you have received the Holy Spirit,[*] and he lives within you, so you don't need anyone to teach you what is true. For the Spirit[*] teaches you everything you need to know, and what he teaches is true - it is not a lie. So just as he has taught you, remain in fellowship with Christ. - Author: Anonymous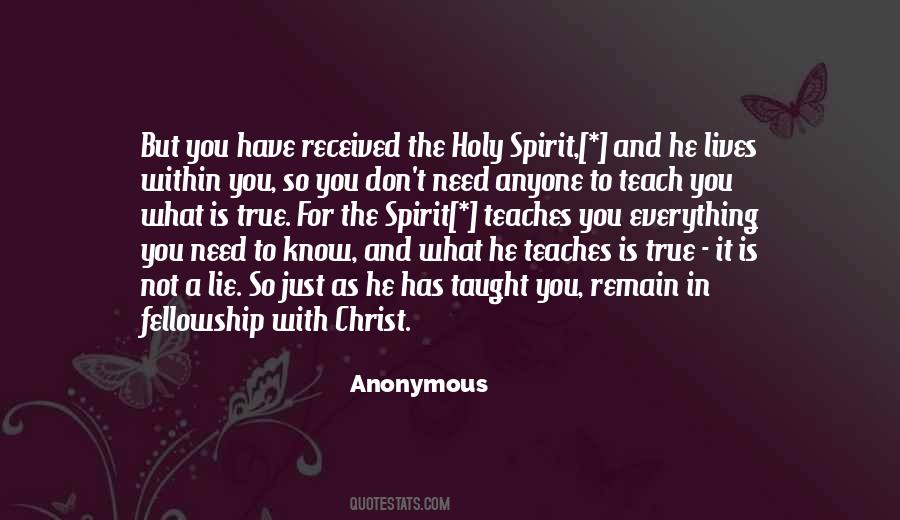 #26. If you talk to the Whites in Mississippi they will tell you, 'You can go to any school you want to; we don't see race.' Biggest lie ever told. - Author: Bennie Thompson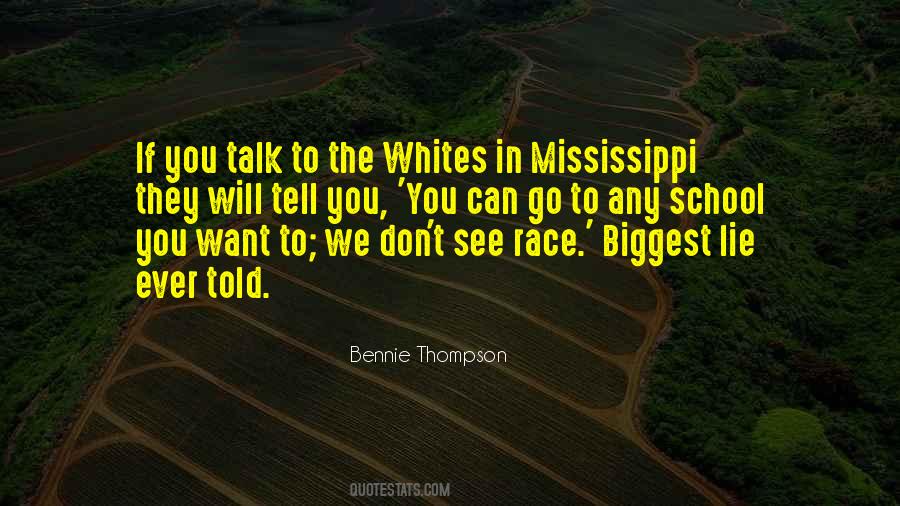 #27. I want to live in my truth. Tell me you don't like me, and I know it. But when you don't tell me, and you work behind my back, it's a lie, and I don't know how to fight that. - Author: Lee Daniels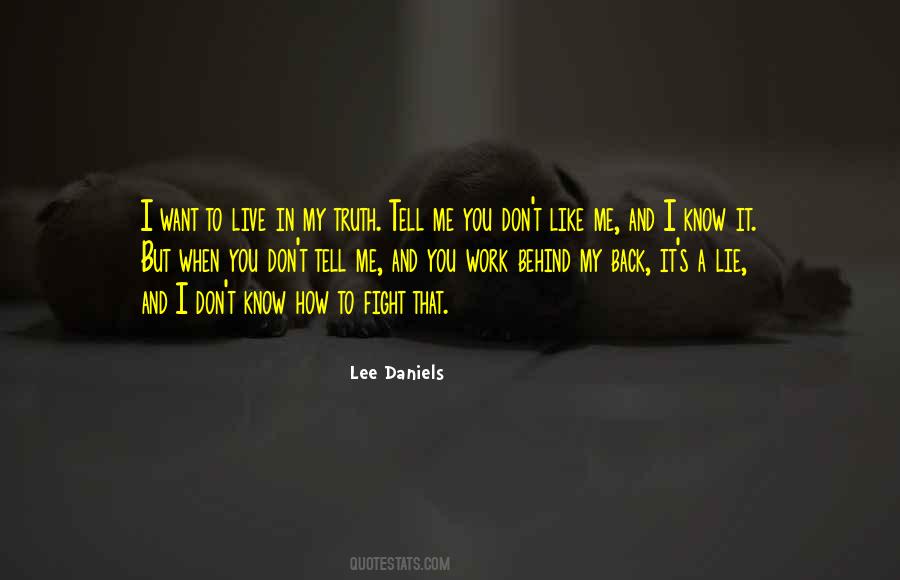 #28. You, Mackenzie Bishop," he says as we hit the landing, "have been a very bad girl."
"How so?"
He rounds the banister at the base of the staircase. "You involved me in a lie! Don't think I didn't catch it. - Author: Victoria Schwab
#29. Never lie; never cheat; never steal. Don't whine; don't complain; don't make excuses. - Author: John Wooden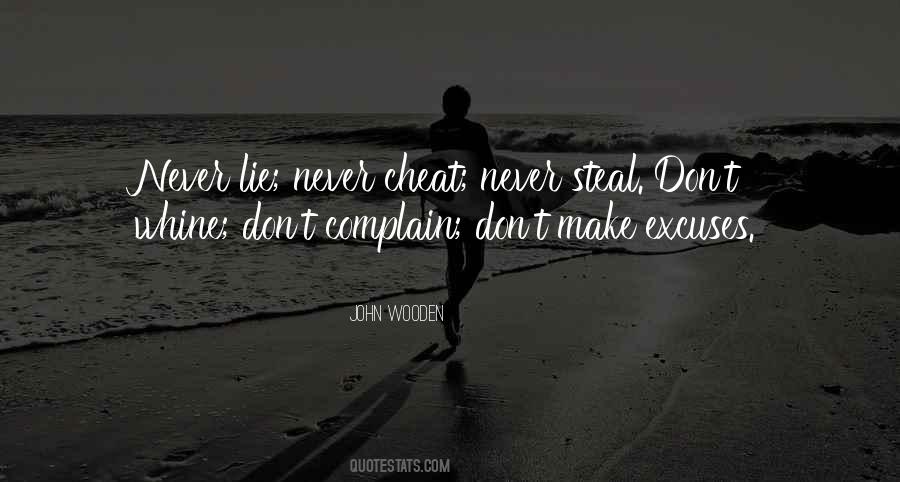 #30. I'm sure you despise me," she sobbed, looking up at him through tearful eyes.
"Despise you?!" Langdon exclaimed. "I don't have the slightest idea who you are! All you've done is lie to me!"
"I know," she said softly. "I'm sorry. I've been trying to do the right thing. - Author: Dan Brown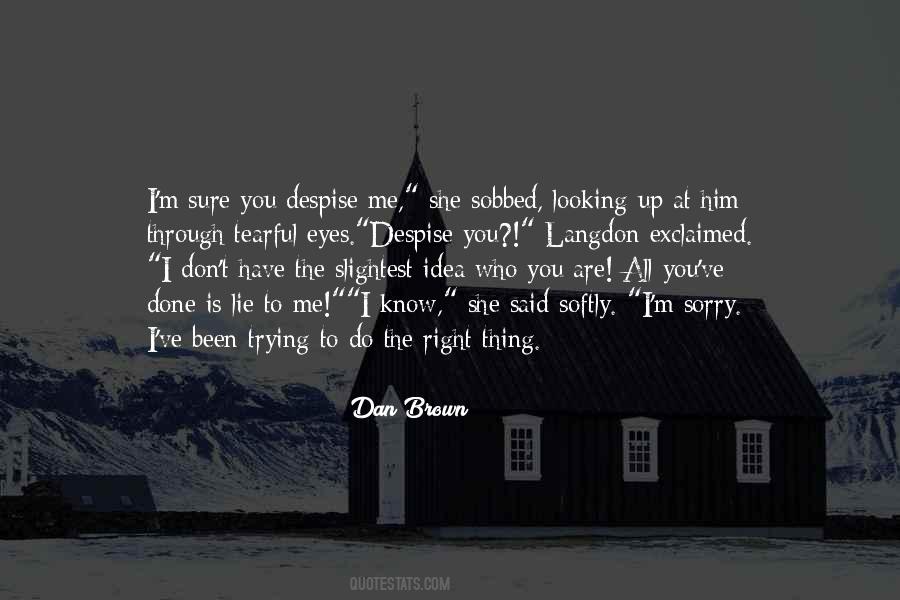 Famous Authors
Popular Topics