Donald Byrd Famous Quotes & Sayings
List of top 24 famous quotes and sayings about donald byrd to read and share with friends on your Facebook, Twitter, blogs.
Top 24 Donald Byrd Quotes
#1. I closed my eyes then but it was too dark to clearly see that vision that my body would conjure out of blood and the inside of skin when light hit it, but I'd seen it so often, examined it so carefully, that it wasn't hard for me to call to mind. - Author: China Mieville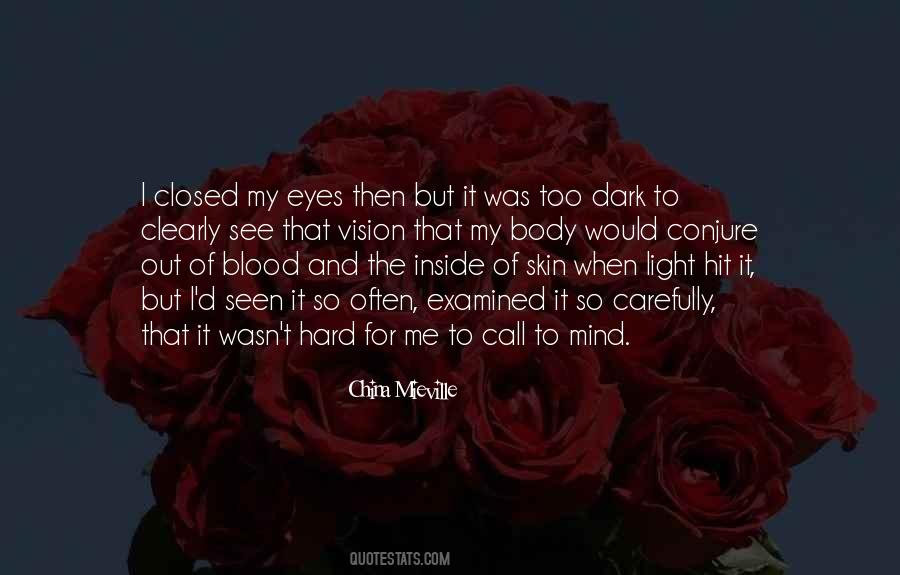 #2. There must be a language that doesn't depend on words. - Author: Paulo Coelho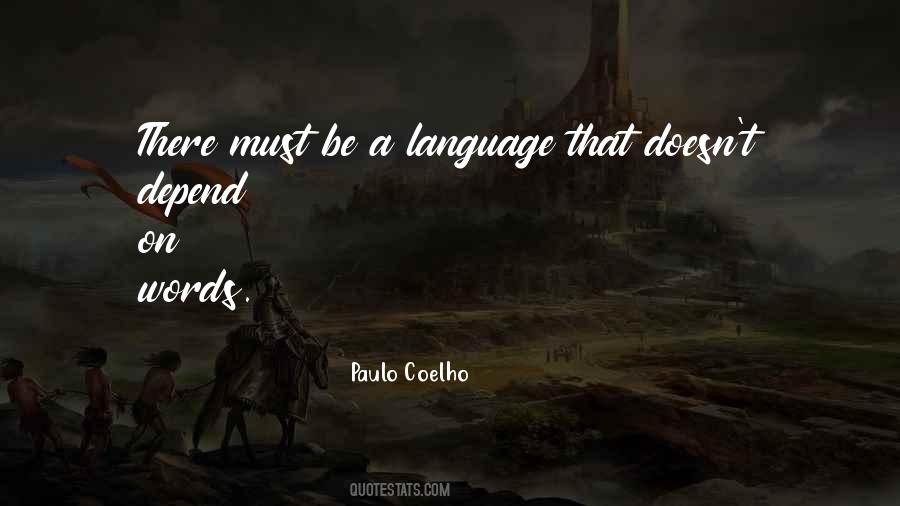 #3. It's an incredible dilemma to be an artist of color and to always be in denial about that, saying, 'I'm a choreographer first and then I'm black,' when in fact, that's not the case. I'm black first and then I'm also a choreographer. - Author: Donald Byrd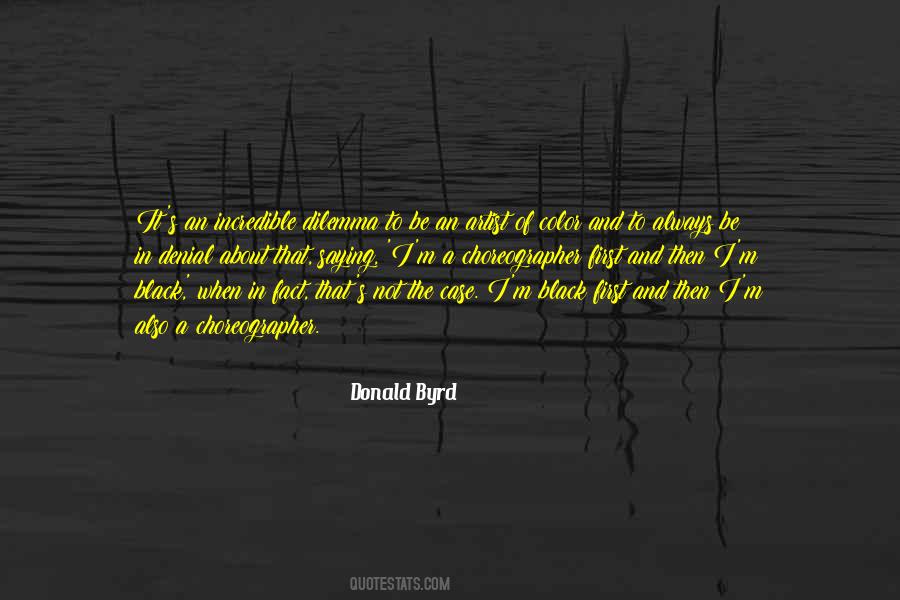 #4. The art of victory is learned in defeat. - Author: Simon Bolivar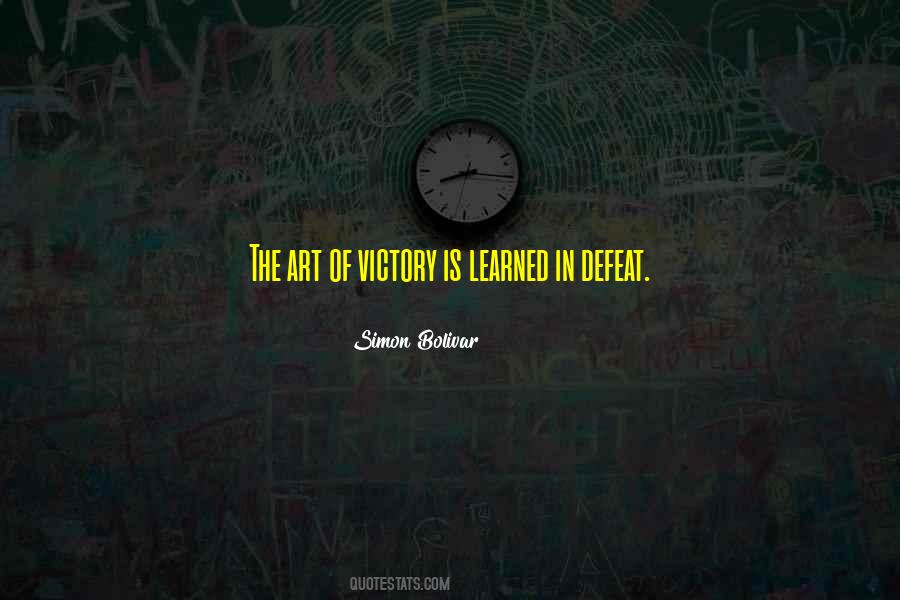 #5. I can take any series of numbers and turn it into music, from Bach to bebop, Herbie Hancock to hip-hop. - Author: Donald Byrd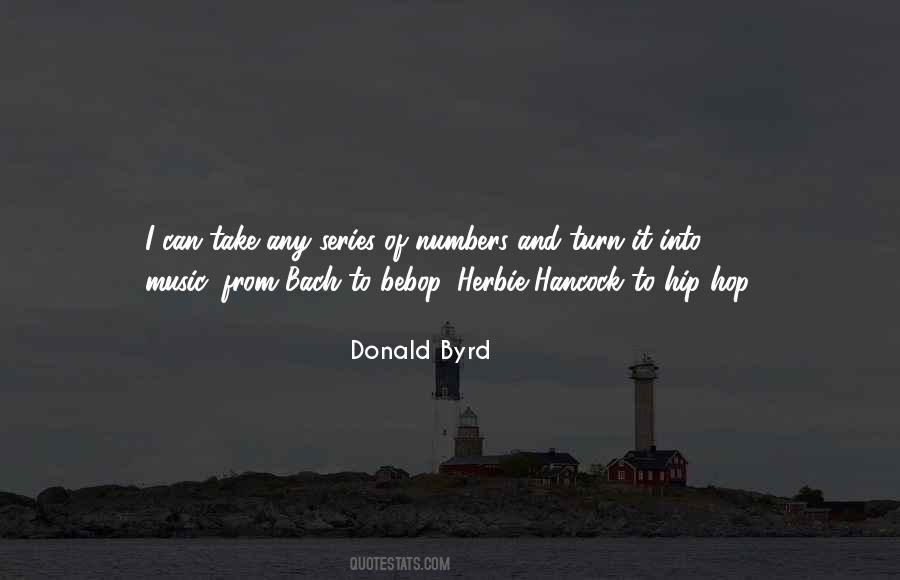 #6. I've concluded that while nobody plans to mess up their life, the problem is that a few of us plan not to. That is, we don't put the necessary safeguards in place to ensure a happy ending. - Author: Andy Stanley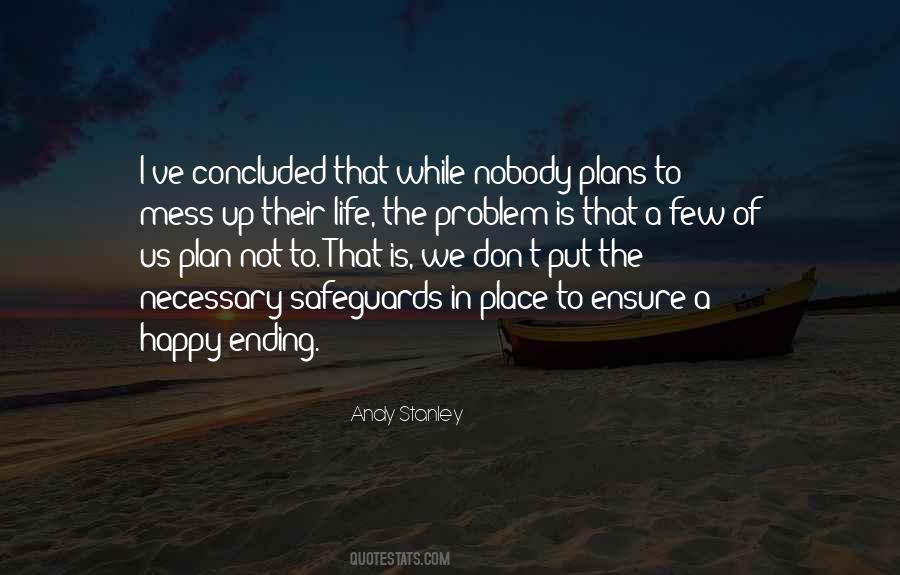 #7. I'm creative; I'm not re-creative. - Author: Donald Byrd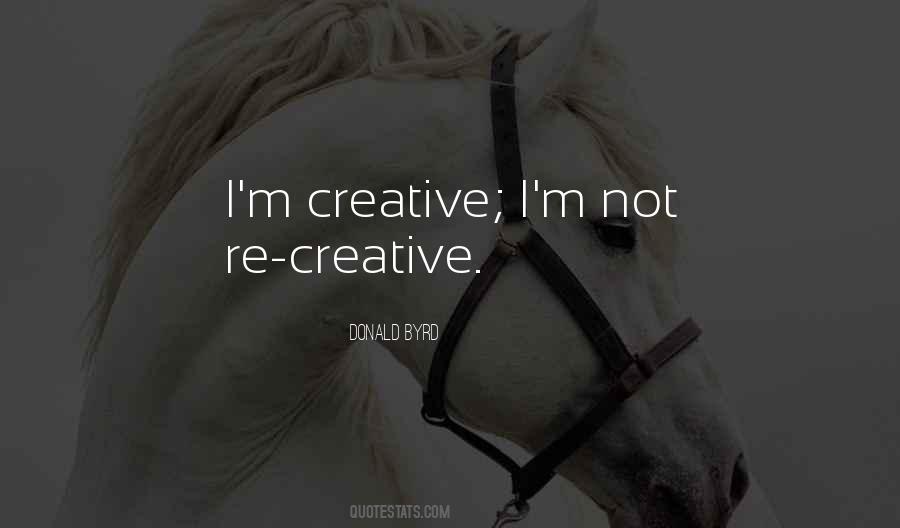 #8. Here in Seattle, I'm the most productive I've ever been. I don't allow myself personal distractions. I'm extremely disciplined here. - Author: Donald Byrd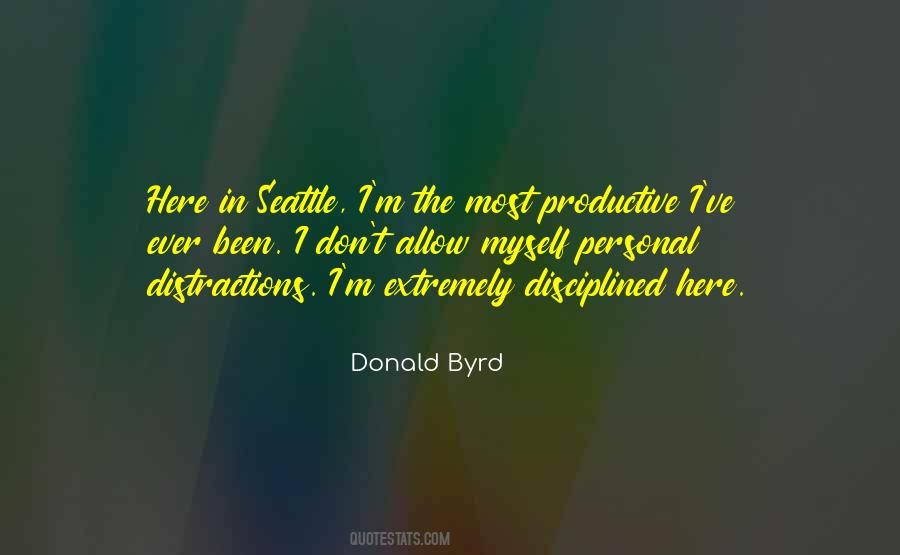 #9. You always have to create the character from the ground up. - Author: Liev Schreiber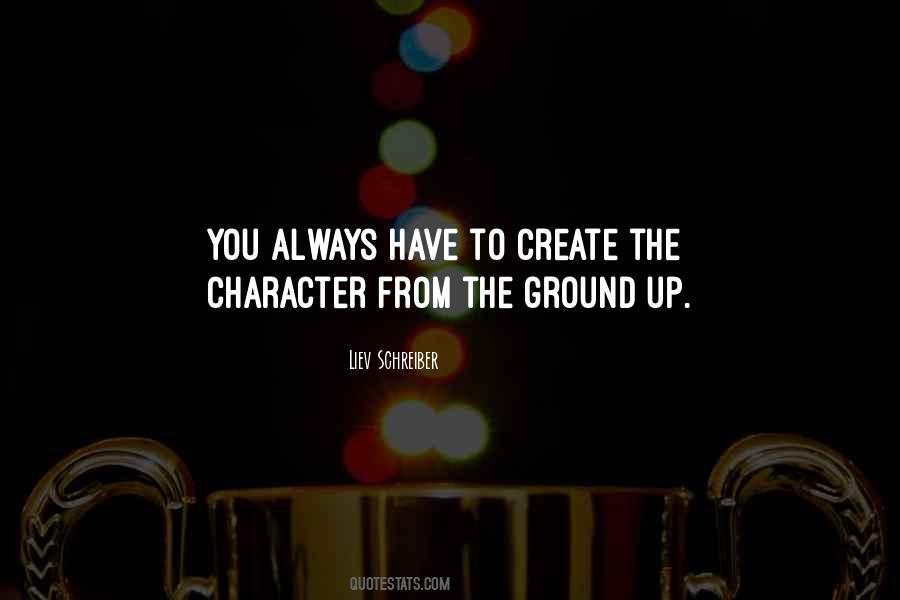 #10. My whole outlook on life is, never judge a book by its cover. - Author: Floyd Mayweather Jr.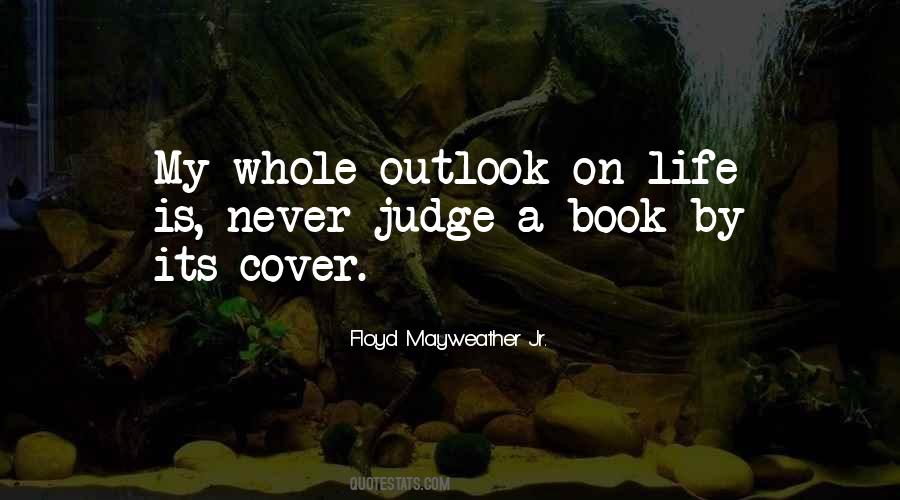 #11. It is the touch of a lover's arms that I so desperately crave, not the memories of a love no longer mine. - Author: D.S. Mixell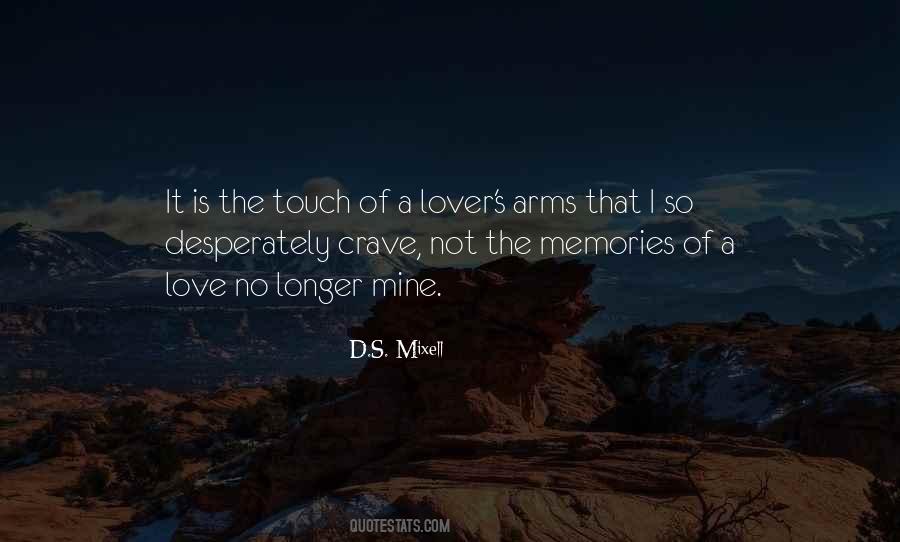 #12. So much of what I create has been due to the influence of Miles Davis and Donald Byrd, and so many of those that have passed on. Their music, their legacy lives on with the rest of us because we are so highly influenced by their experience and what they have given us. - Author: Herbie Hancock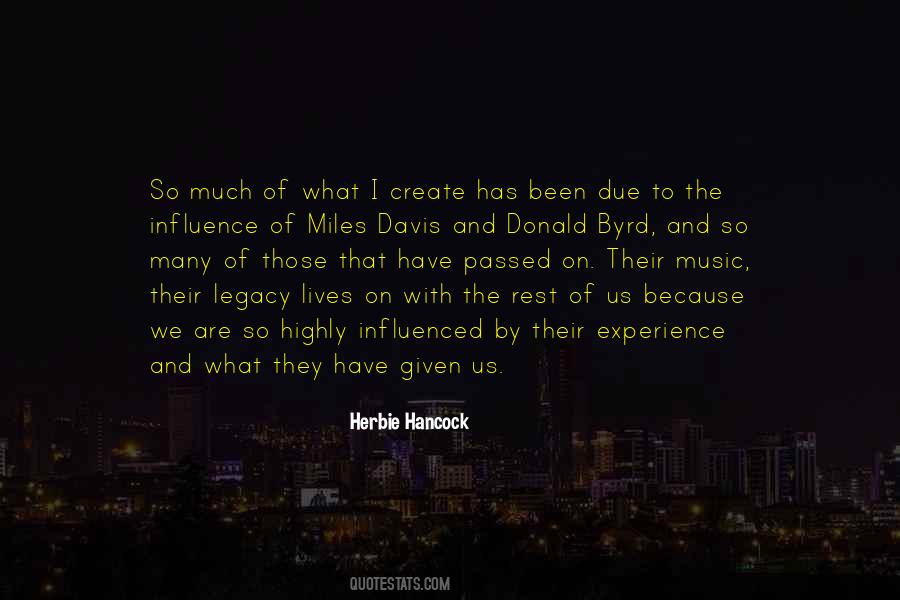 #13. My work sometimes can be abstract and appear not to have a direct relationship to Afro-American concerns, but, in fact, it is based on that. - Author: Donald Byrd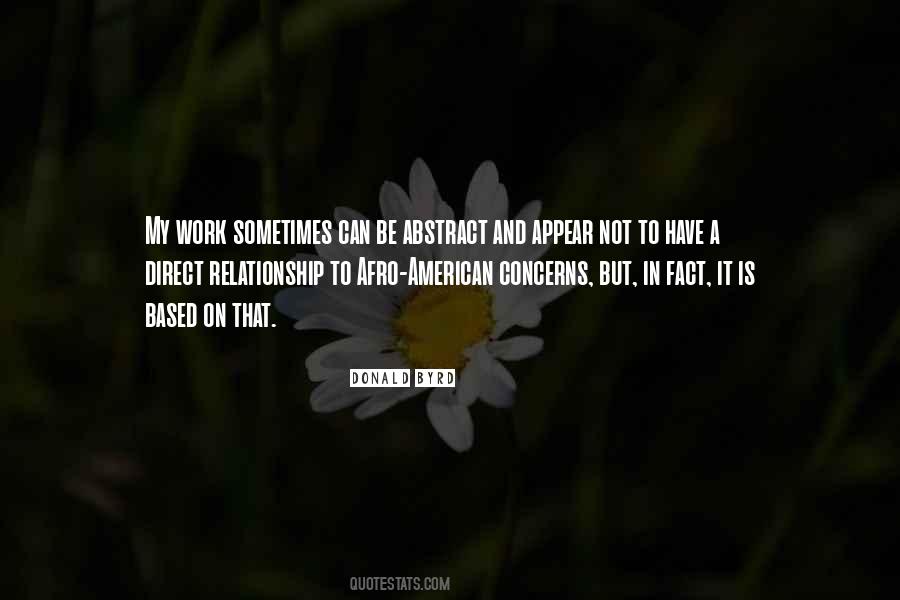 #14. I don't follow what everybody else does. - Author: Donald Byrd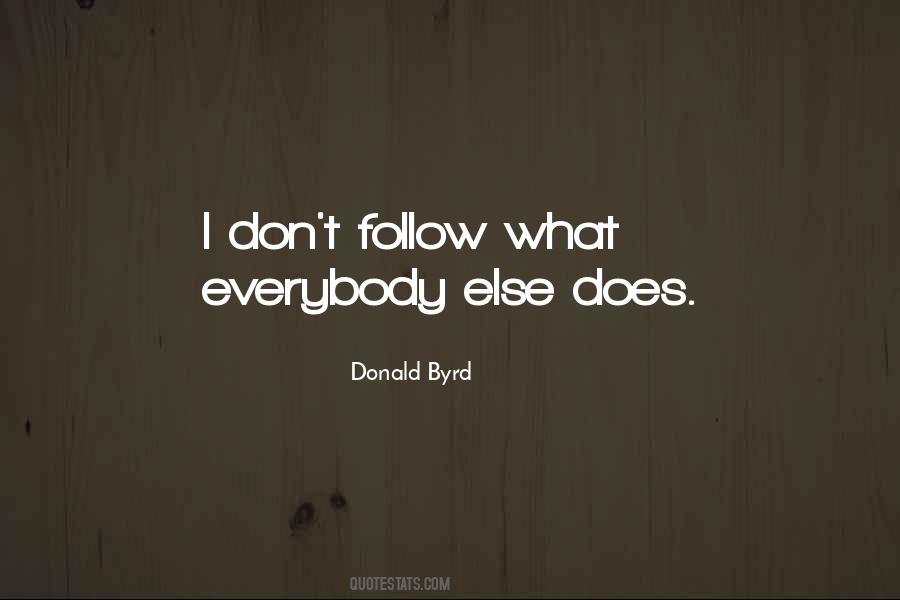 #15. Love is the only thing - I don't want to say that "makes it bearable" - but I feel like without the possibility of love, this place would just devour us. - Author: Junot Diaz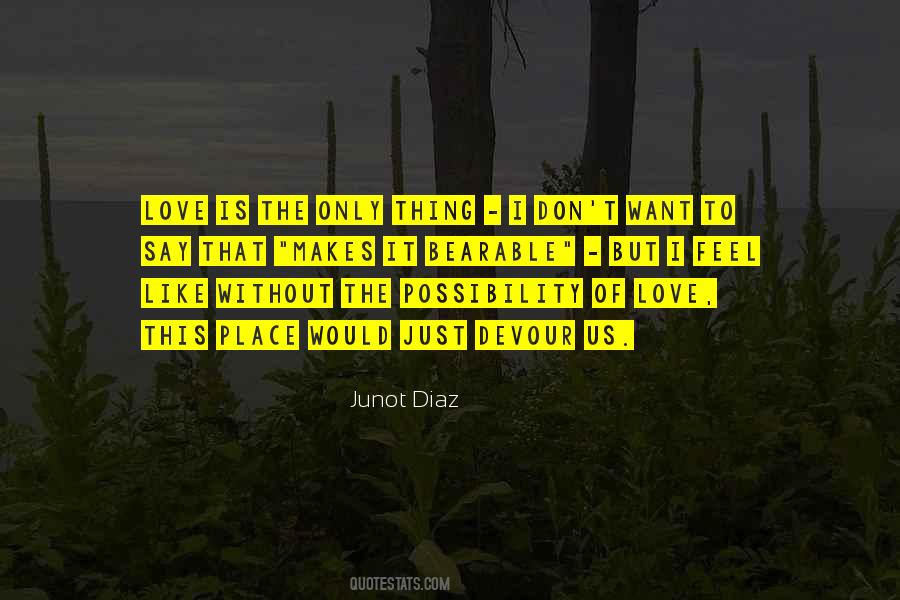 #16. I started in high school with a teacher there. I also took lessons at the Conservatory of Music in Detroit. Detroit was very motivating. There were a lot of local people who inspired me like Kenny Burrell, Paul Chambers, Roy Brooks, Donald Byrd, etc. - Author: Yusef Lateef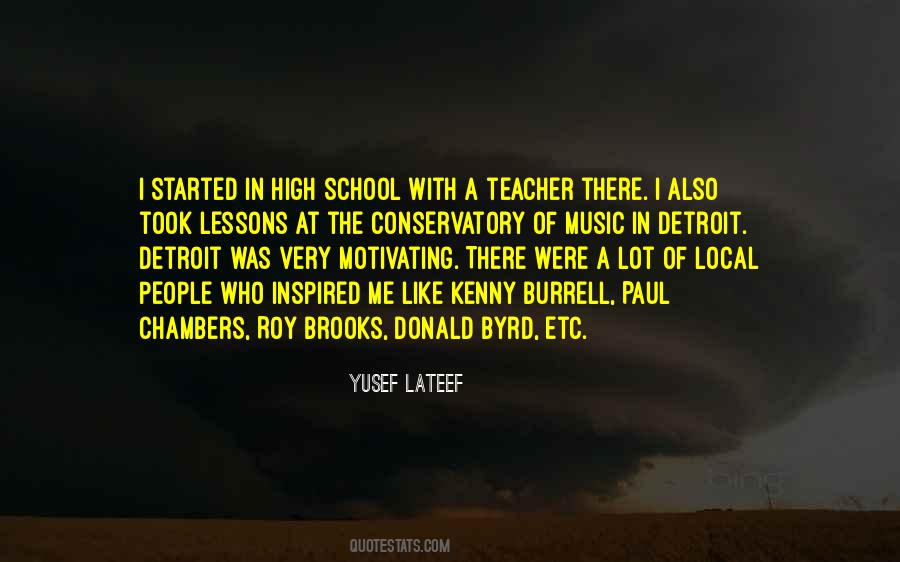 #17. Jazz is the greatest American art form and our greatest export. We don't pay attention to the youth of jazz, don't stoke the fires creatively for the youth coming up. I feel like jazz musicians became too much of purists - with Donald Byrd doing funk jazz in the '70s. - Author: Talib Kweli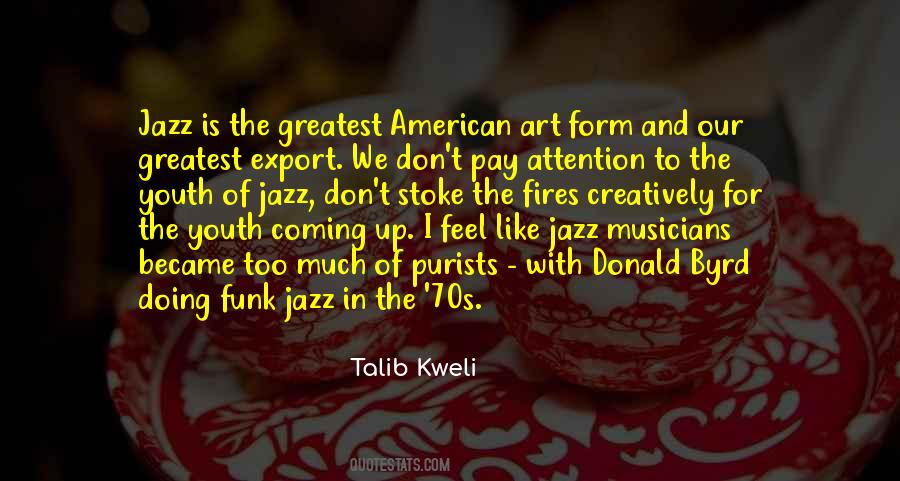 #18. My concerns have been about myself and not about giving something back and putting something in, even though that's been in the back of my head. - Author: Donald Byrd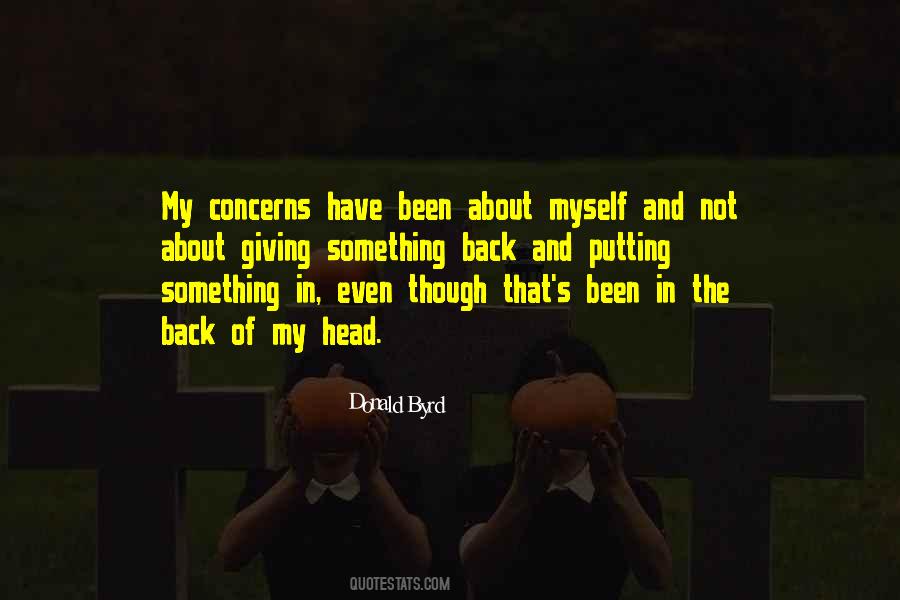 #19. I was being ridiculed for going to school ... But, you see, I had looked hard at the other musicians and the whole show-business scene ... They were doing with jazz musicians what they usually reserved for rock n' roll cats: making them overnight successes, then overnight antiques. - Author: Donald Byrd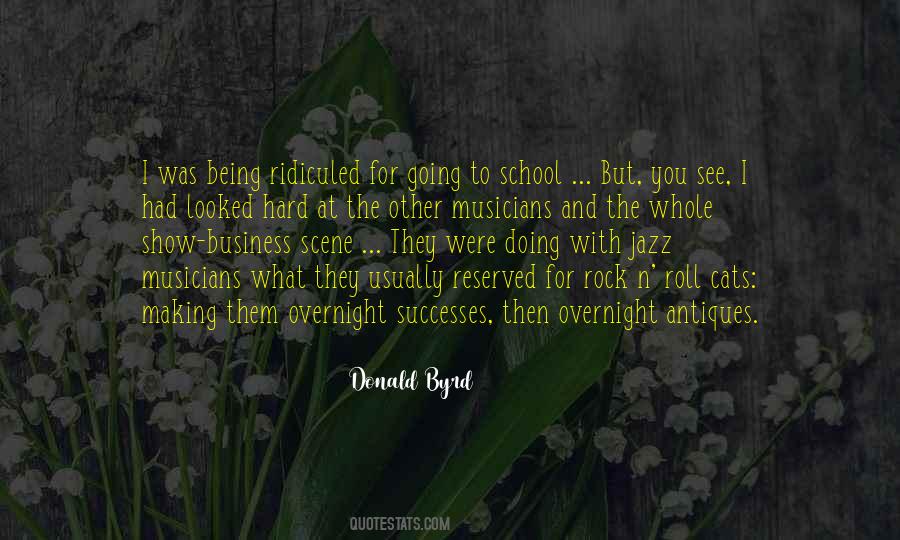 #20. I thought that I would like to be affiliated with some school or institution. As time went on, I also decided on the subject that I wanted to get involved with in addition to music: it was Black Studies. - Author: Donald Byrd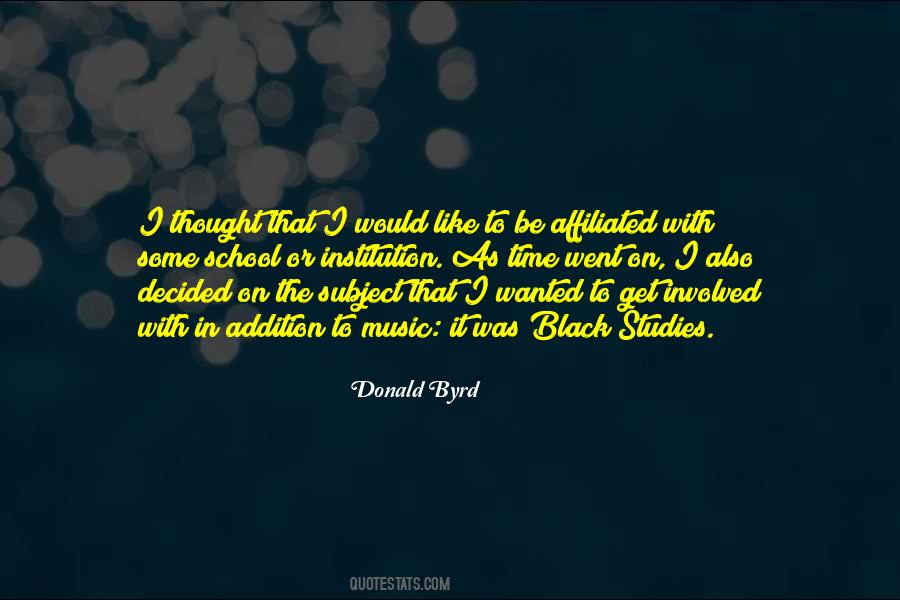 #21. It only went to show what he already knew, which was that there were more dangers in life than even the sharpest training could anticipate. - Author: Larry McMurtry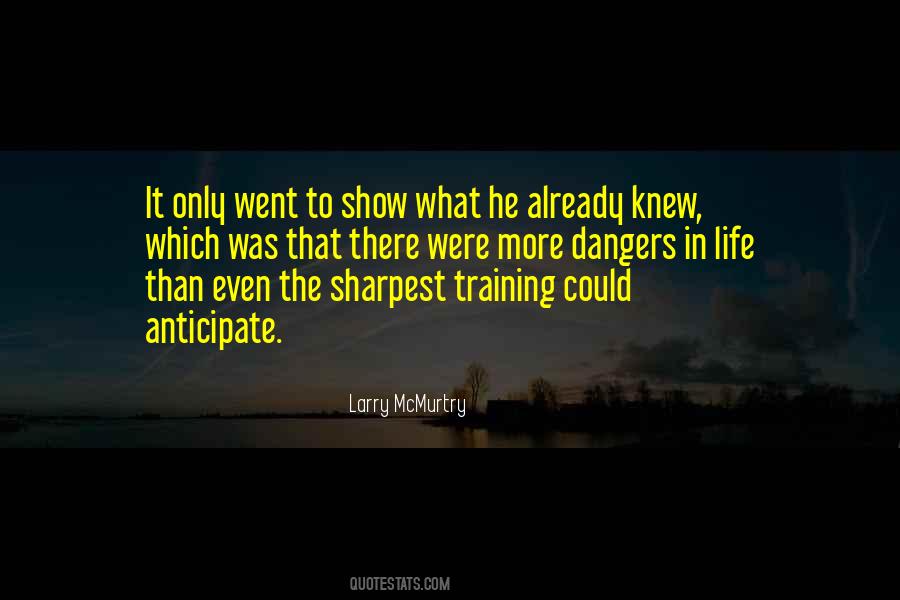 #22. The mind is an activity, not a repository. - Author: Jean-Henri Fabre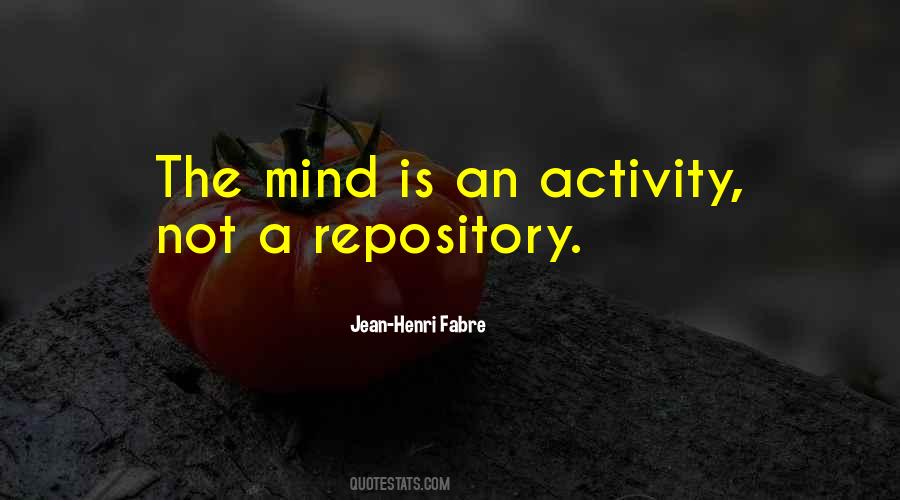 #23. The problem is that so many of them are not getting told. This is a massive problem, not just in the Middle East but for places from Africa to Afghanistan. There are millions of stories out there, millions of potential Booksellers of Kabul or Valentino Achak Dengs. - Author: Annia Ciezadlo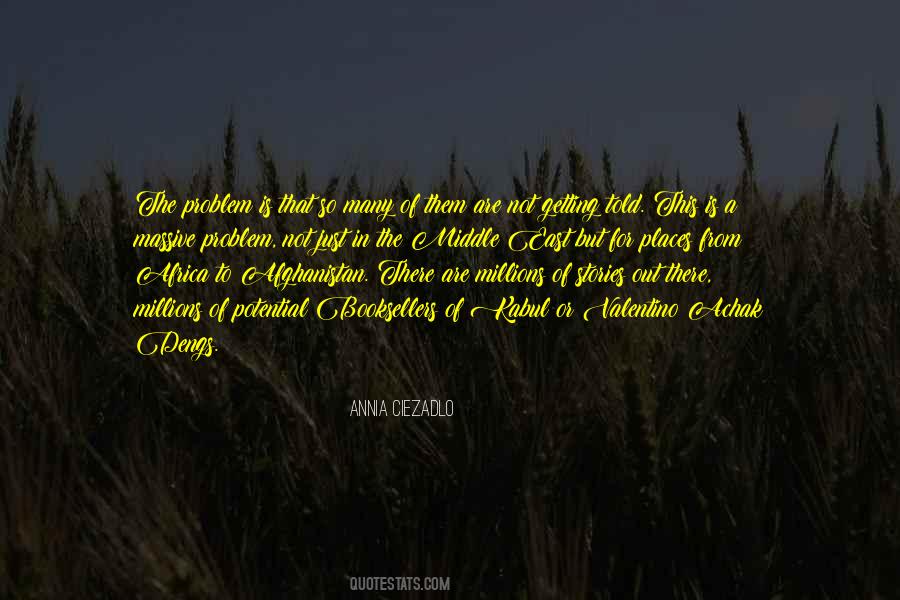 #24. They use all of the music that I did in the '50s, '60s and the '70s behind people like Tupac and LL Cool J. I'm into all that stuff. - Author: Donald Byrd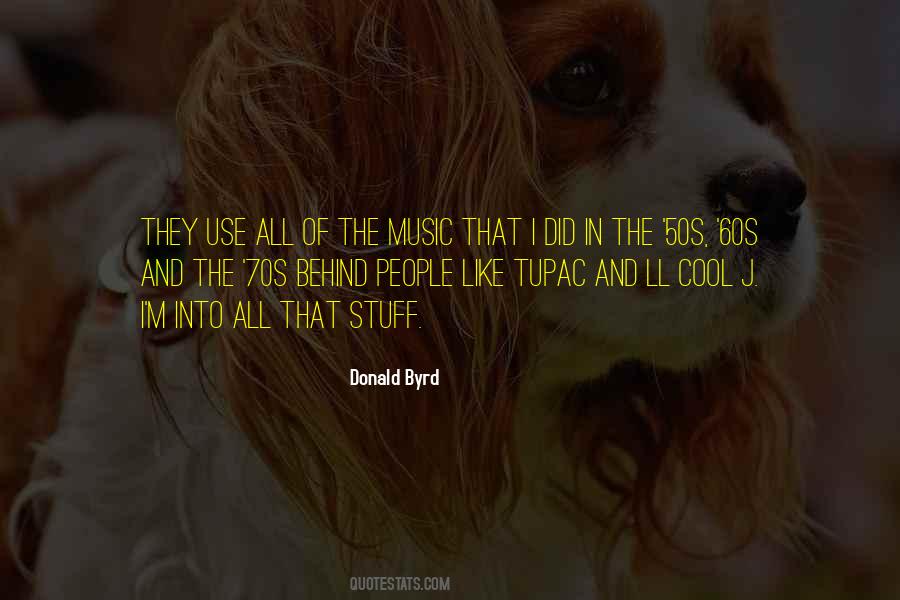 Famous Authors
Popular Topics