List of top 43 famous quotes and sayings about dey's to read and share with friends on your Facebook, Twitter, blogs.
Top 43 Dey's Quotes
#1. White emotions when fell in love turned red...

-The Drenched Writer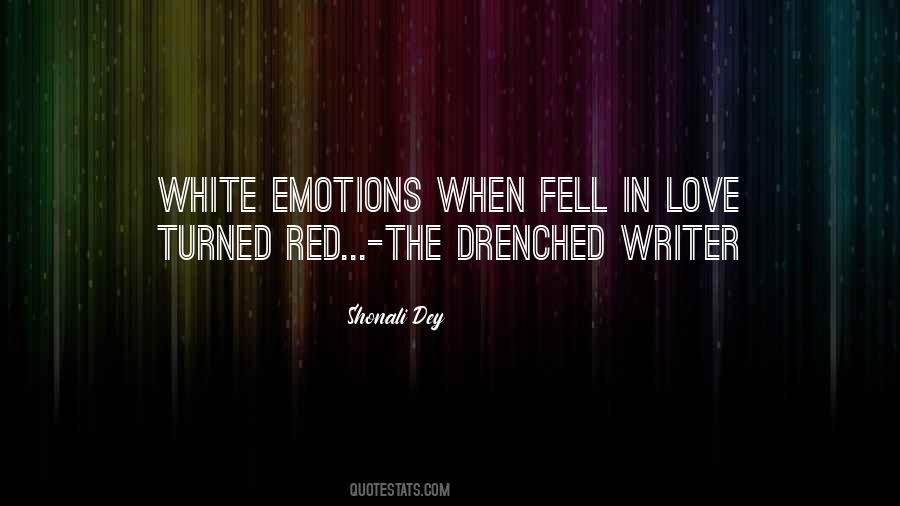 #2. Please God, please suh, don't let him love nobody else but me. Maybe Ah'm is uh fool, Lawd, lak dey say, but Lawd, Ah been so lonesome, and Ah been waitin', Jesus. Ah done waited uh long time.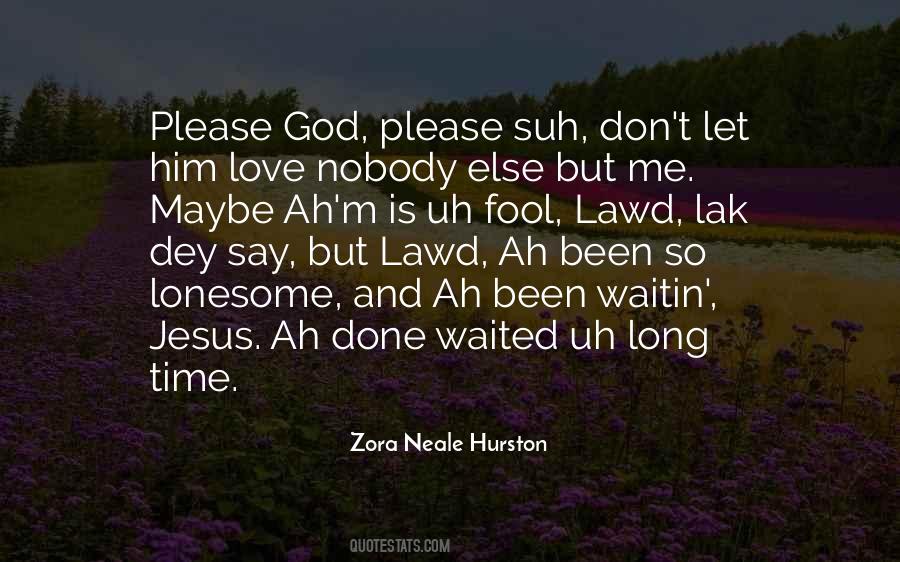 #3. Dose who love deep never grow old ... Dey may die of age, but dey die young.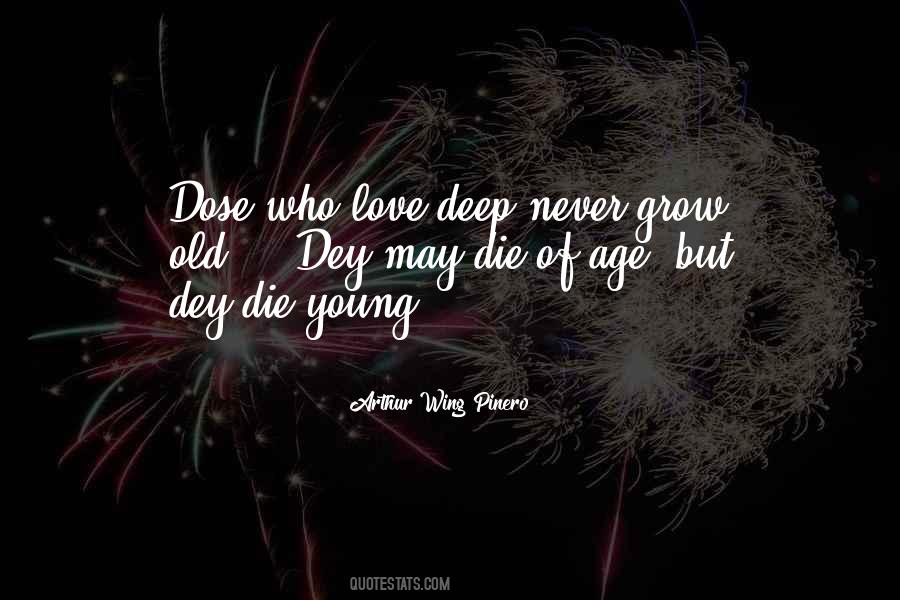 #4. Religion is a medium to reach the Unknown. What is the Unknown? Ask Religion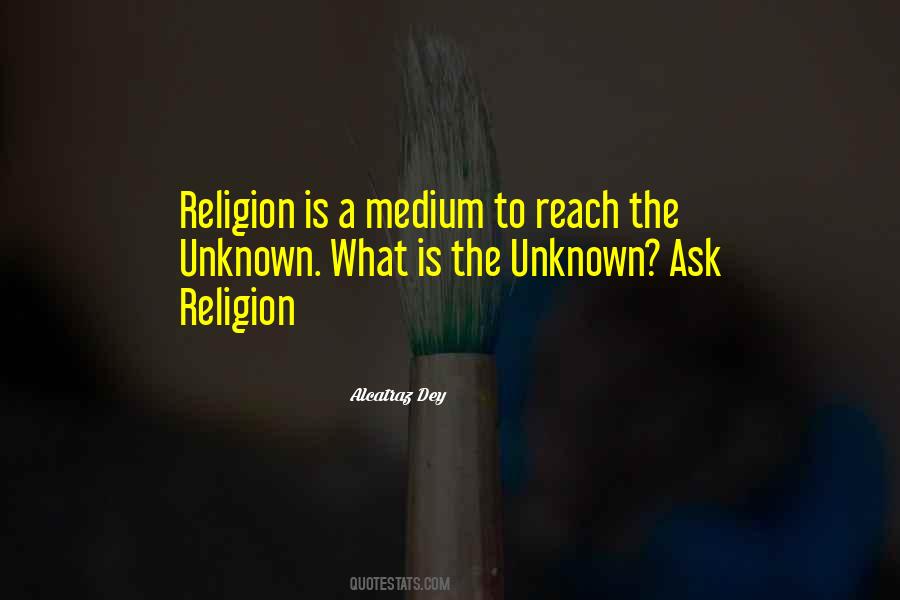 #5. I've had women come up to me and say I was the reason they went to law school.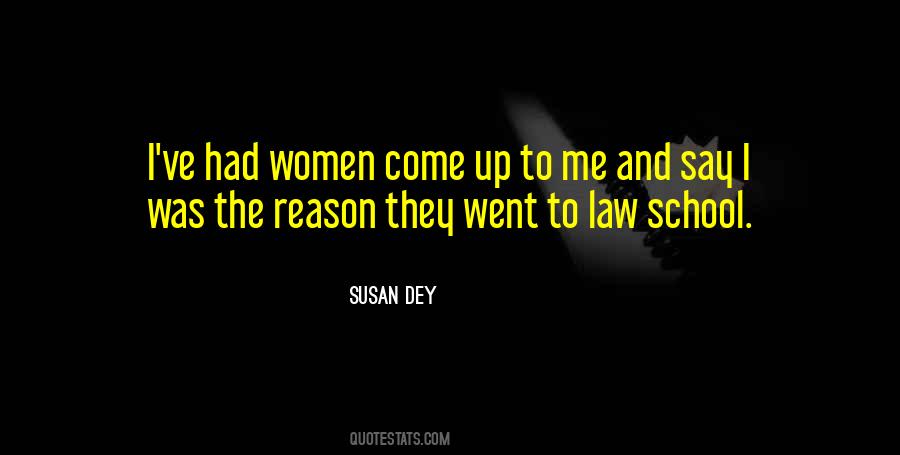 #6. They were both poles apart
One a ready masterpiece
Another an unfinished art...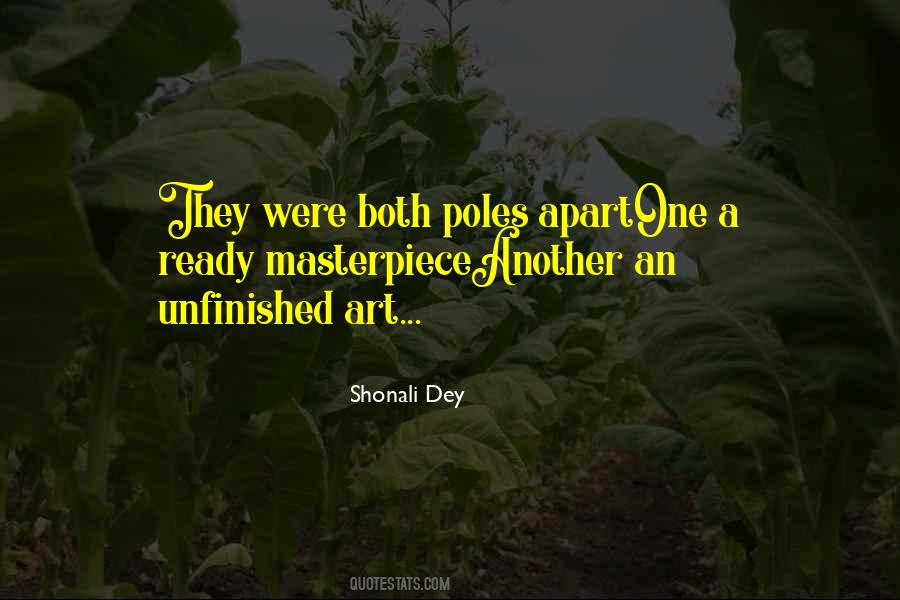 #7. This little kid pointed at me and said, 'You look disgusting!' That was the first time I thought maybe I did. I decided I'd better start eating. I'm just thankful that I made it through with relatively few scars.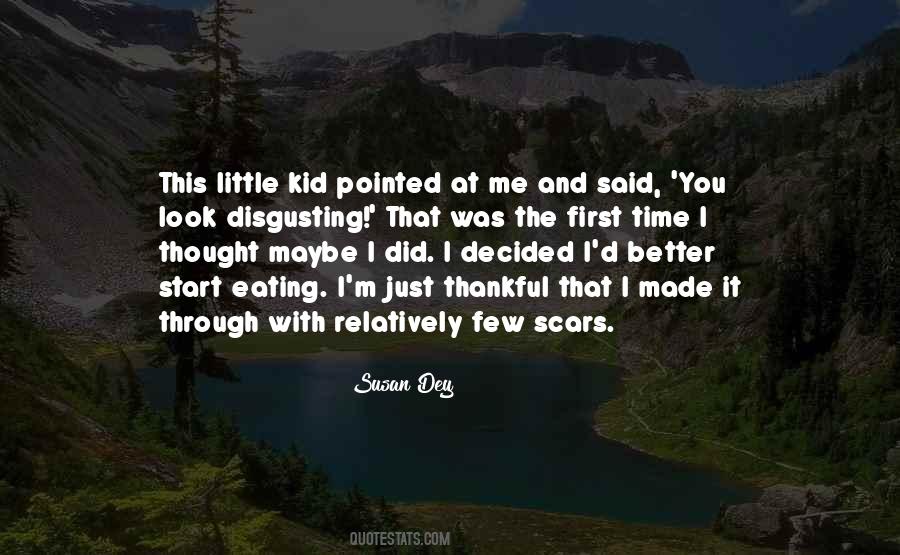 #8. Yeah, man. It's time to let de people get good herbs and smoke. Government's a joke. All dey wan' is ya smoke cigarettes and cigar. Some cigar wickeder den herb. Yeah, man, ya can't smoke cigar. Smoke herb. Some big cigar me see man wit', God bless! Me tell him must smoke herb.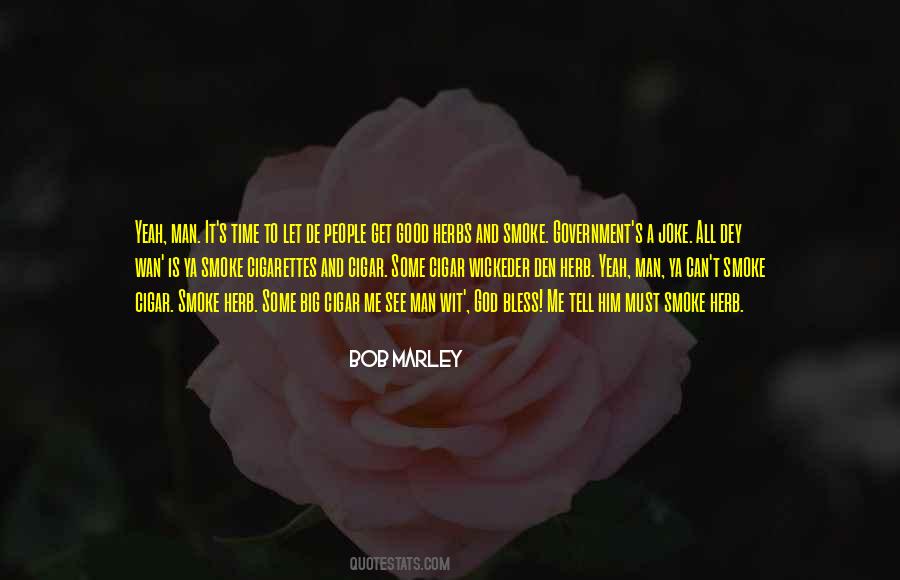 #9. When folks git ole en strucken wid de palsy, dey mus' speck ter be laff'd at.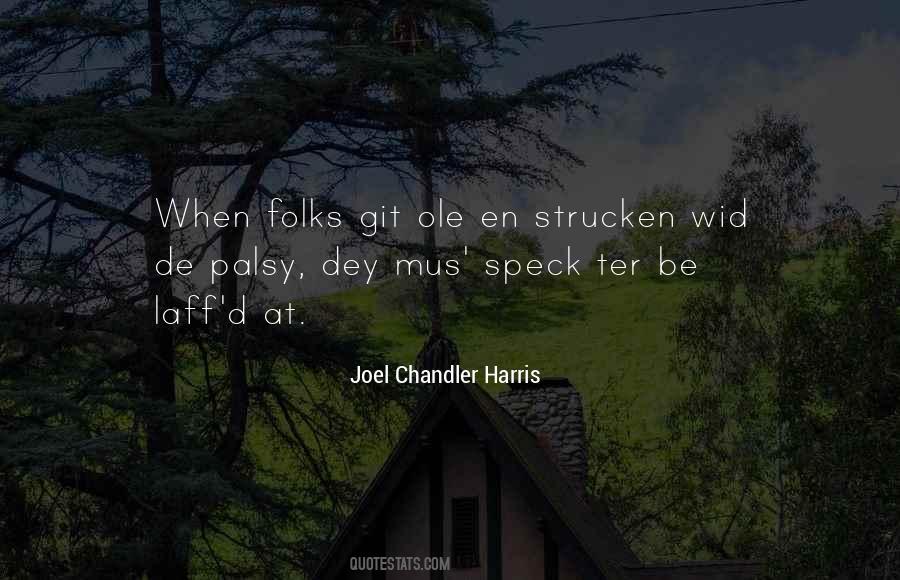 #10. Teachers teaches us the rules, but winners make their own rules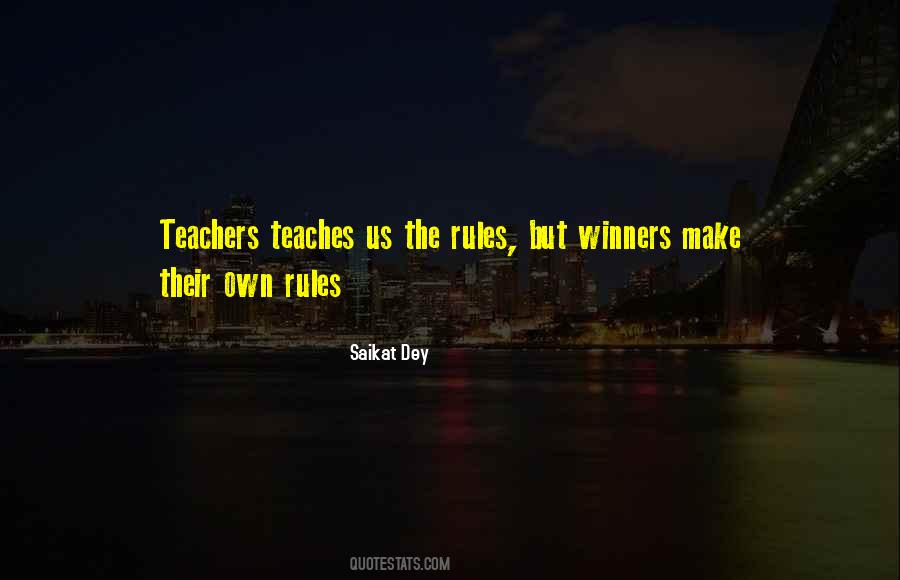 #11. You know how dey say some people "devour" books? Not in da way ME do! Me REALLY devour books!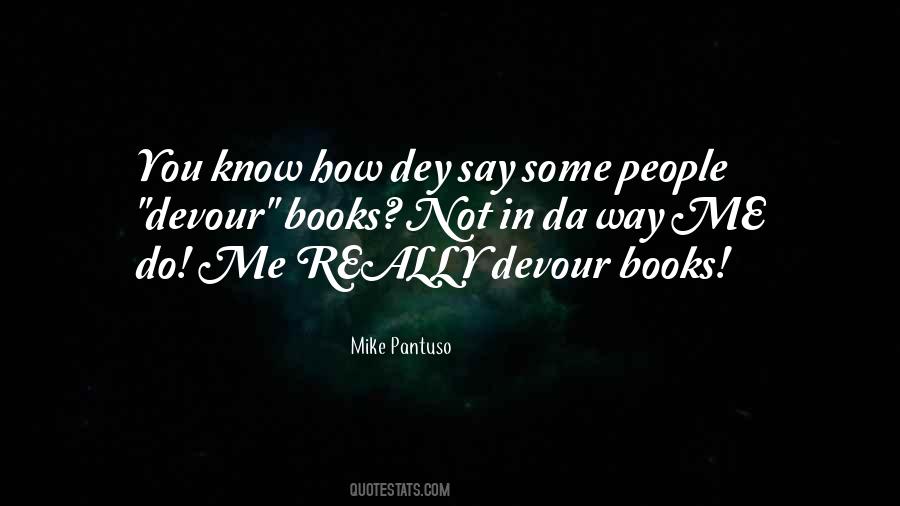 #12. I didn't know zombies could eat demons," admitted Paul.
"Oh, dey can't, really," said the Baron. "But you know, dey just keep trying anyway.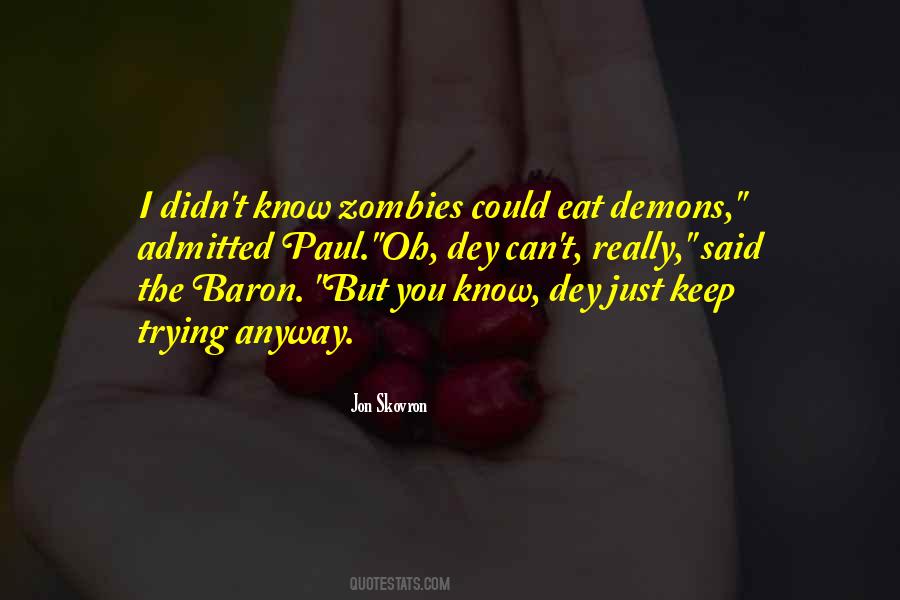 #13. Sun adores the body
Moon romances your soul ...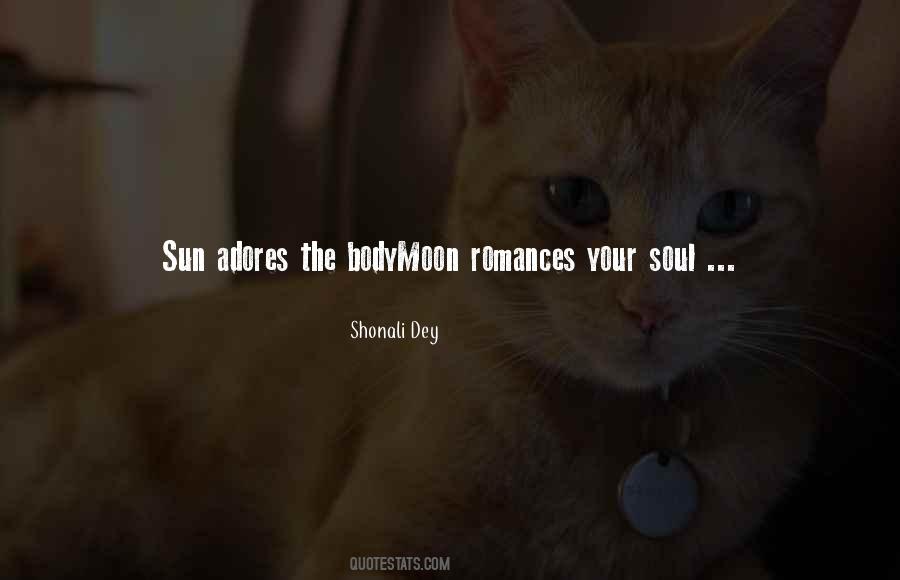 #14. I reck'n I knows sense when I sees it; en dey ain' no sense in sich doin's as dat.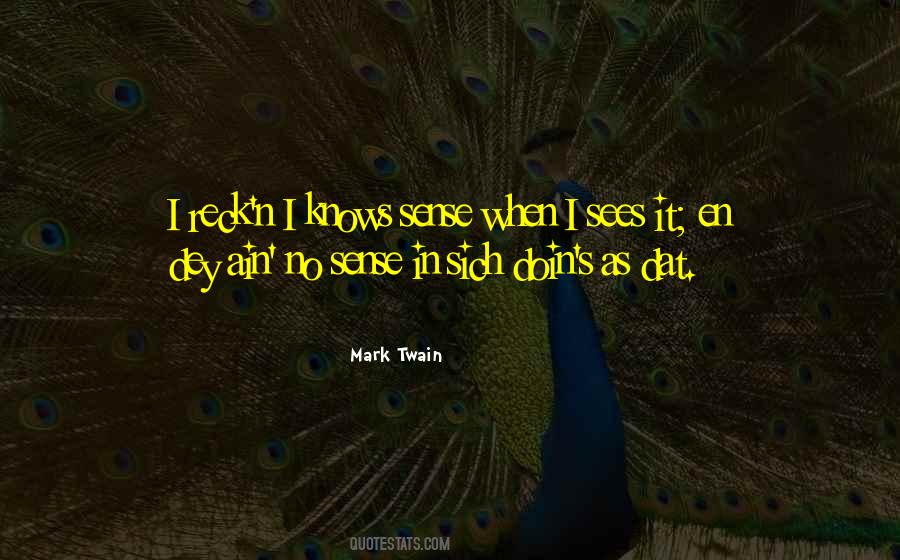 #15. Be the flow.
Don't get carried away...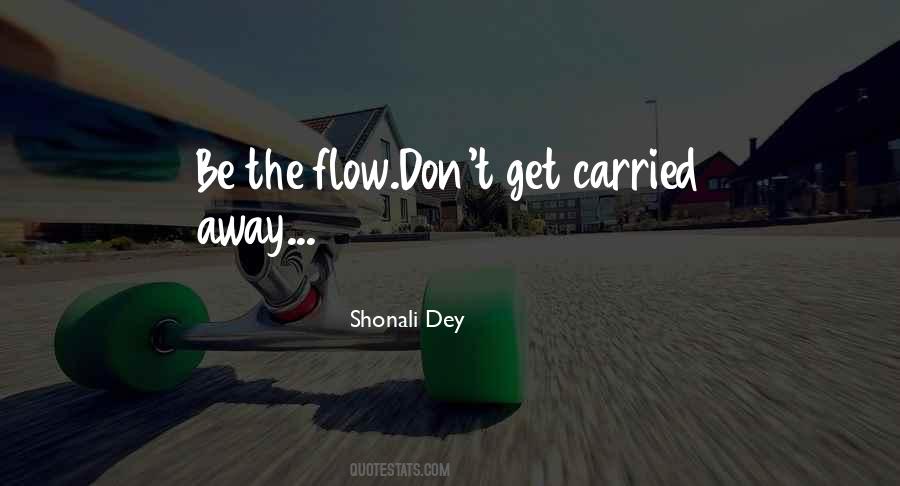 #16. Tain't no use in you cryin' ... But folks is meant to cry 'bout somethin' or other. Better leave things de way dey is. Youse young yet. No tellin' whut mout happen befo' you die.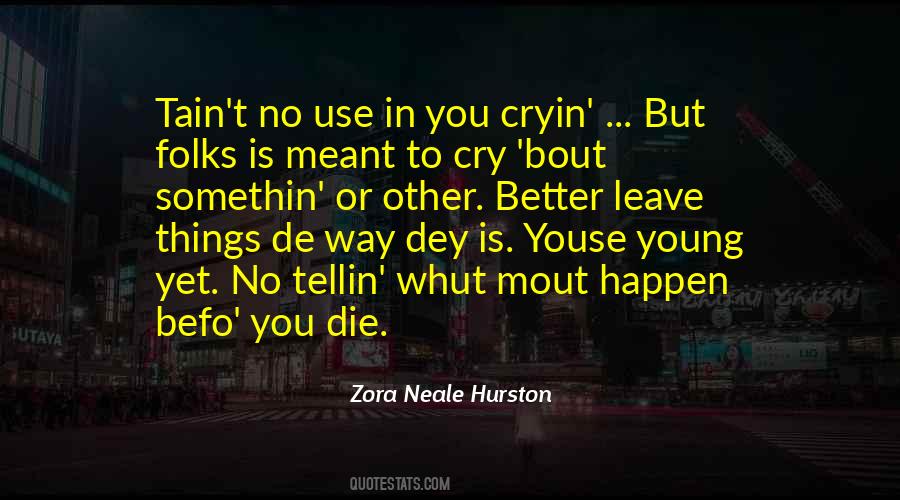 #17. Cussed fellow-critters! Kick up de damndest row as ever you can; fill your dam bellies 'till dey bust - and den die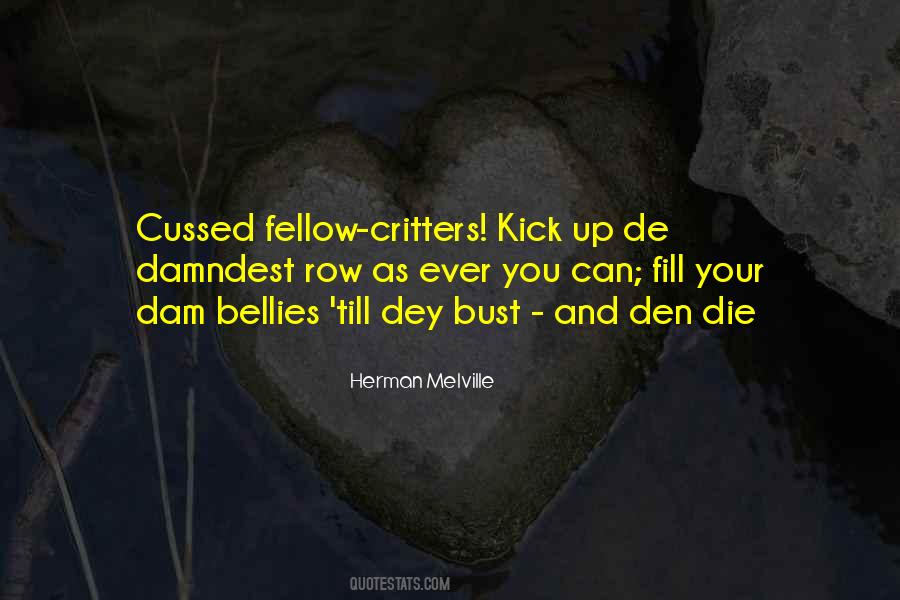 #18. In a world hooked in "Start-ups"
She was his final "Settle-down"

-The Drenched Writer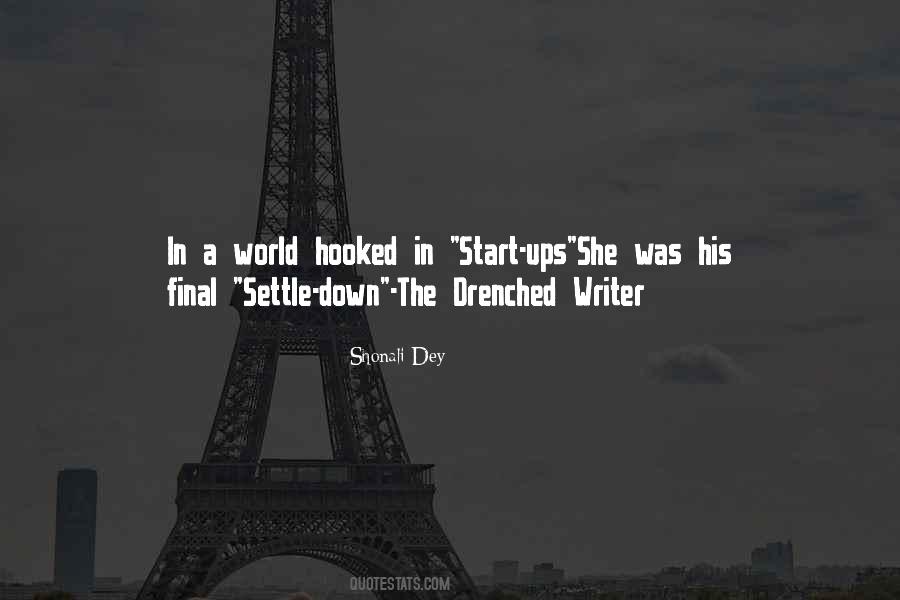 #19. We all are filled up with vacuum.
Just need the right one to burst out.

- The Drenched Writer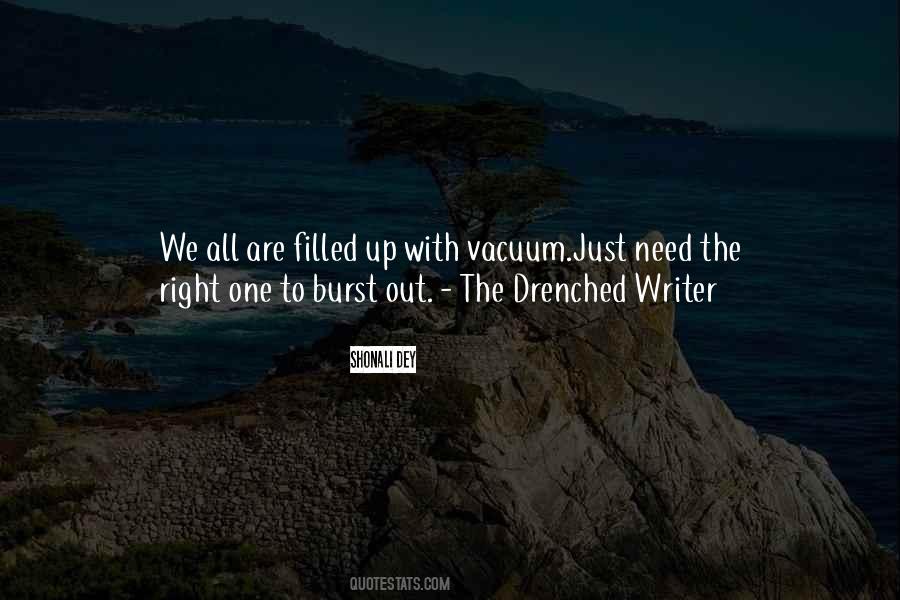 #20. I 'uz mos' to de foot er de islan' b'fo' I found' a good place. I went into de woods en jedged I wouldn' fool wid raffs no mo', long as dey move de lantern roun' so. I had my pipe en a plug er dog-leg, en some matches in my cap, en dey warn't wet, so I 'uz all right.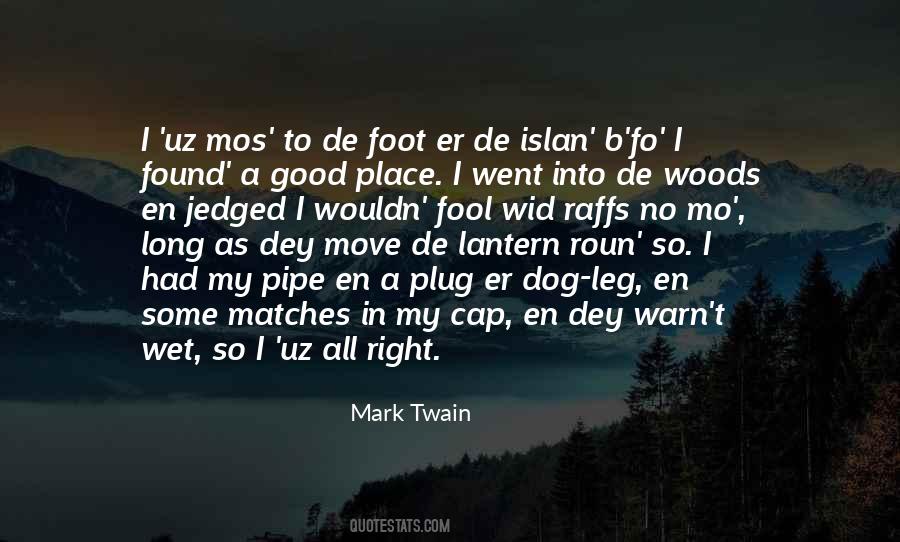 #21. I wish there was some method to transform all the agony in my imprudent heart to an energy source. It would have lit up the world till eternity!!!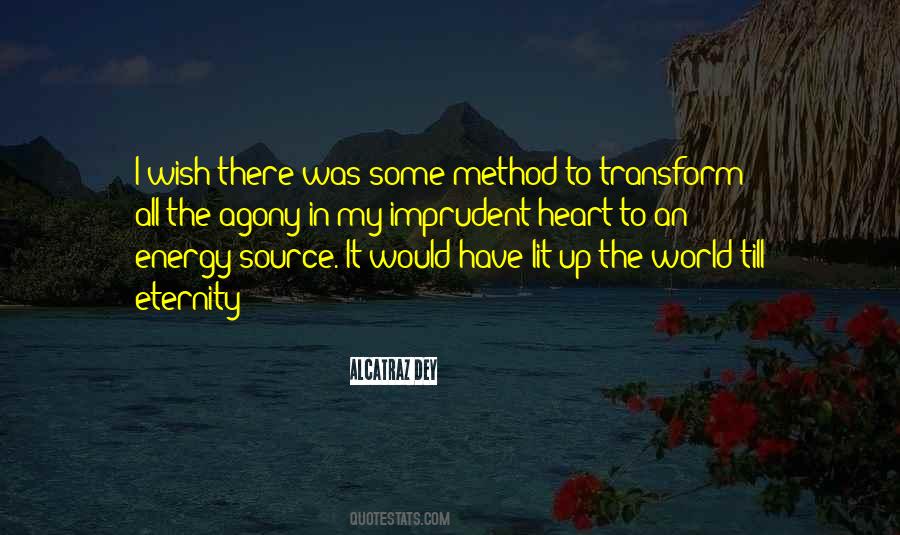 #22. At the time, nobody knew what it was. It had no name. When everything else is out of your control, you can control your eating. You end up cutting a lot of things off. Nothing reaches you. I was very happy then - that was the oddity.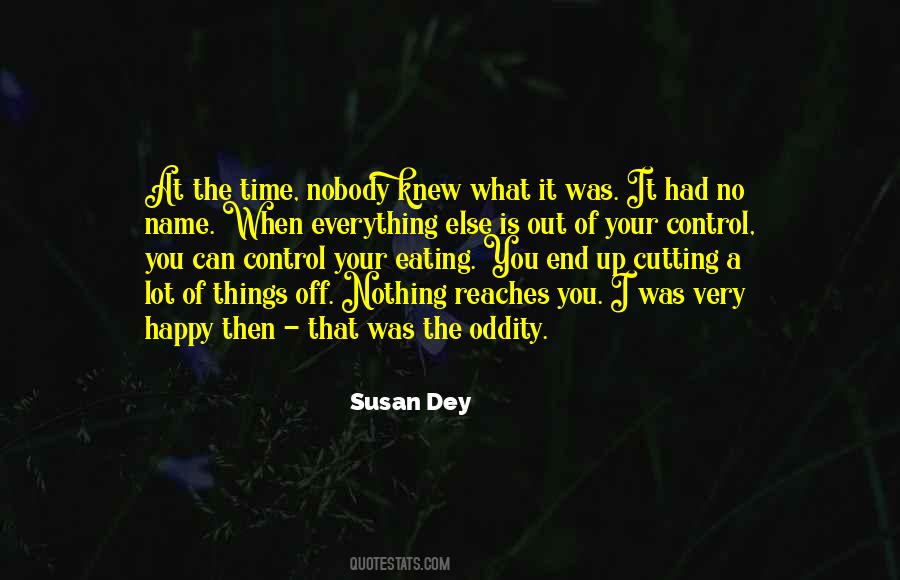 #23. I'm over dey heads like a bulemic on a seesaw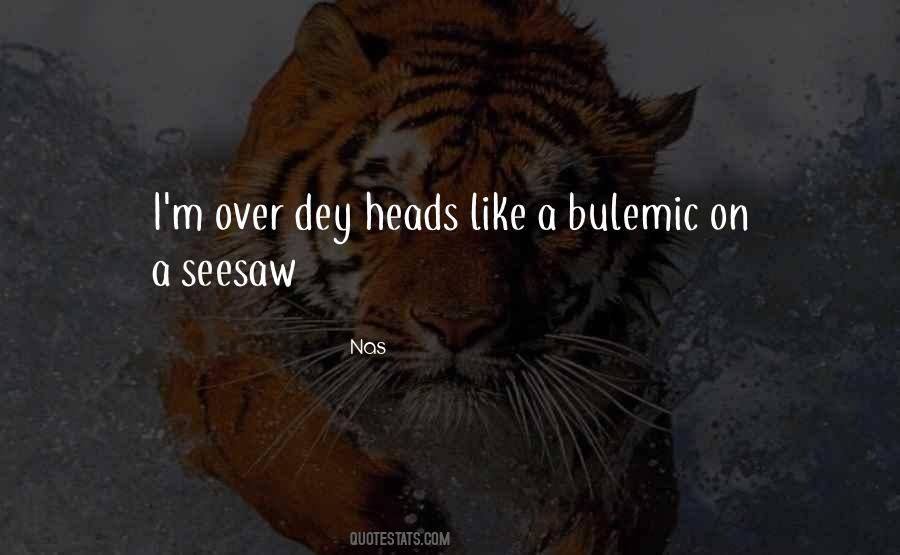 #24. Pairs are made in Heaven
Promises are take on Earth...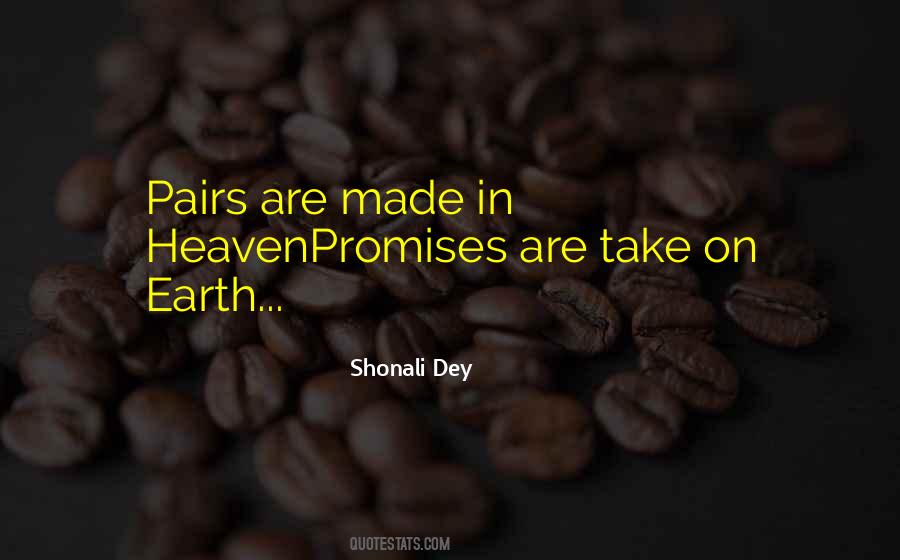 #25. I god, Ah can't see what uh woman uh yo' stability would want tuh be treasurin' all dat gum-grease from folks dat don't even own de house dey sleep in. 'Tain't no earthly use. They's jus' some puny humans playin' round de toes uh Time.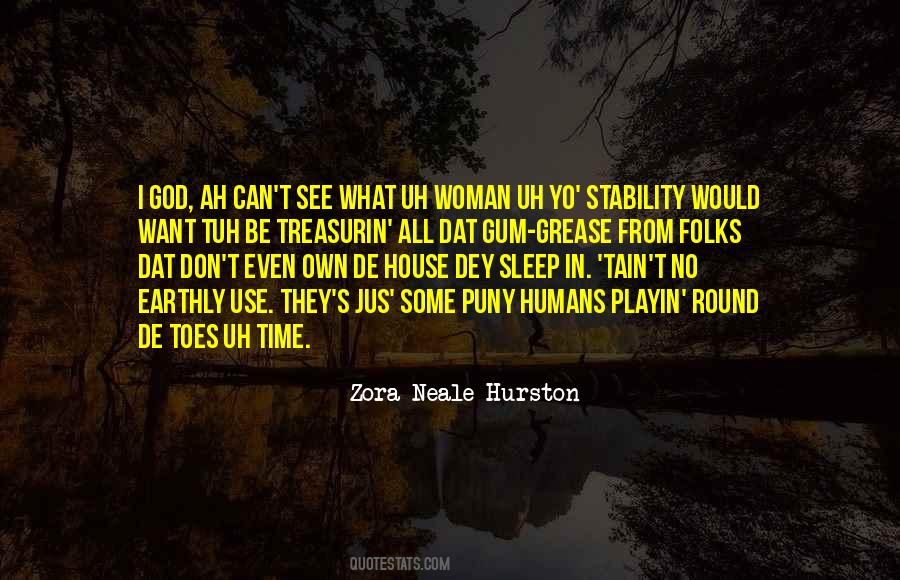 #26. All stories are love stories, and there are numerous kinds of love, from the love of a mother holding her child for the first time to the love of blood that drives a psychopath, so I will always write about love, but not necessarily romance. Let the saner people do that.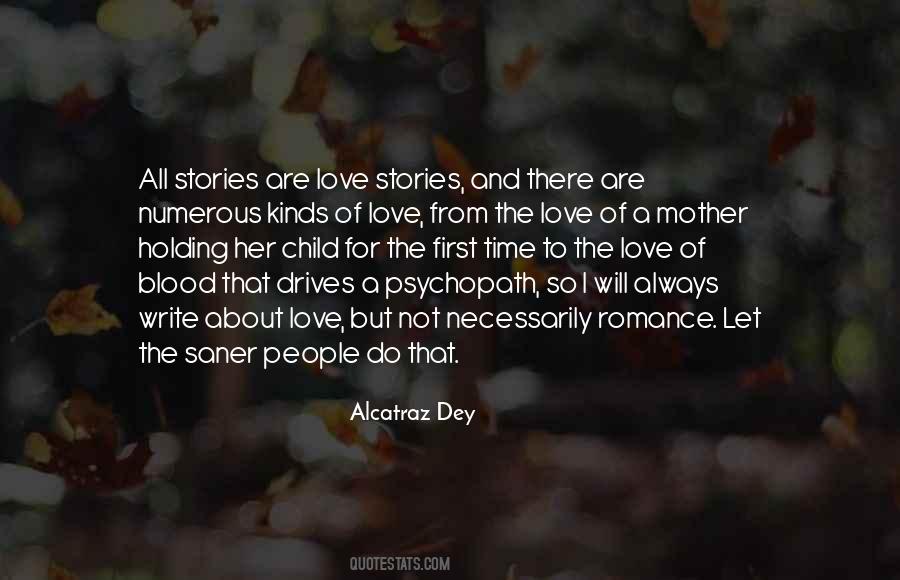 #27. When my ma went off a old woman called Aunt Emmaline kep' me. (She kep' all de orphunt chillun an' dem who's mammas had been sent off to de breedin' quarters. When dem women had chillun dey brung 'em an' let somebody lak Aunt Emmaline raise em.)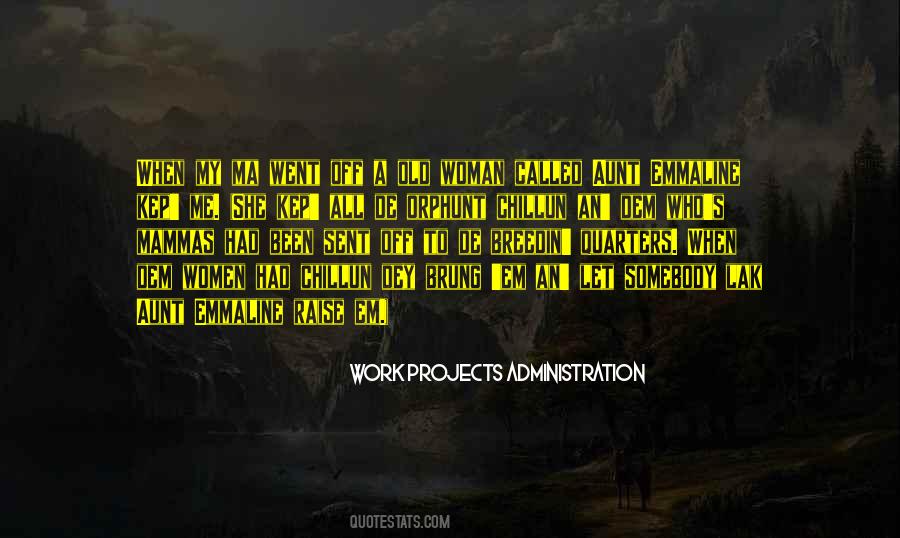 #28. The more you try to enquire, the more it will get intriguing. That is the peculiar thing about mysteries.
You need to prove you can handle the revelations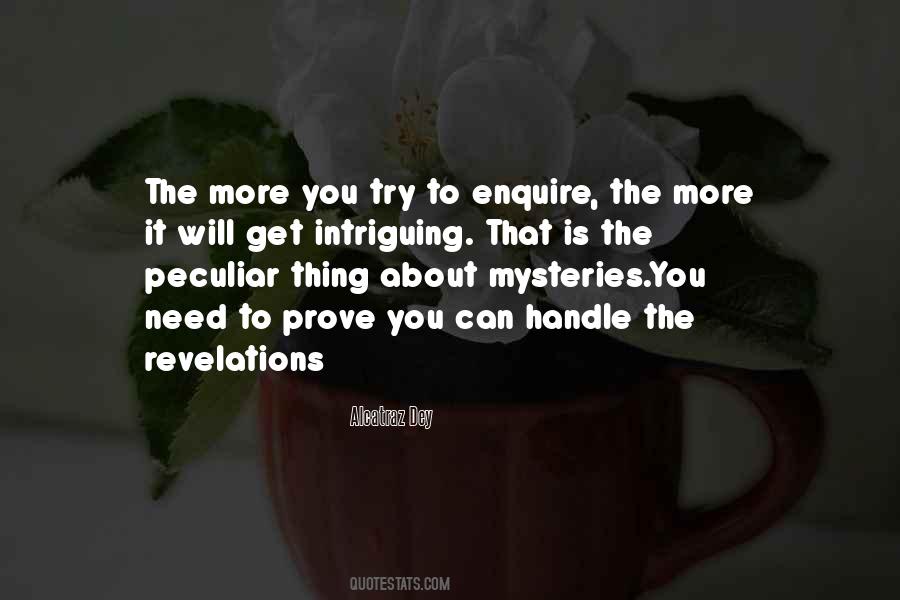 #29. Now, Pheoby, don't feel too mean wid de rest of 'em 'cause dey's parched up from not knowin' things.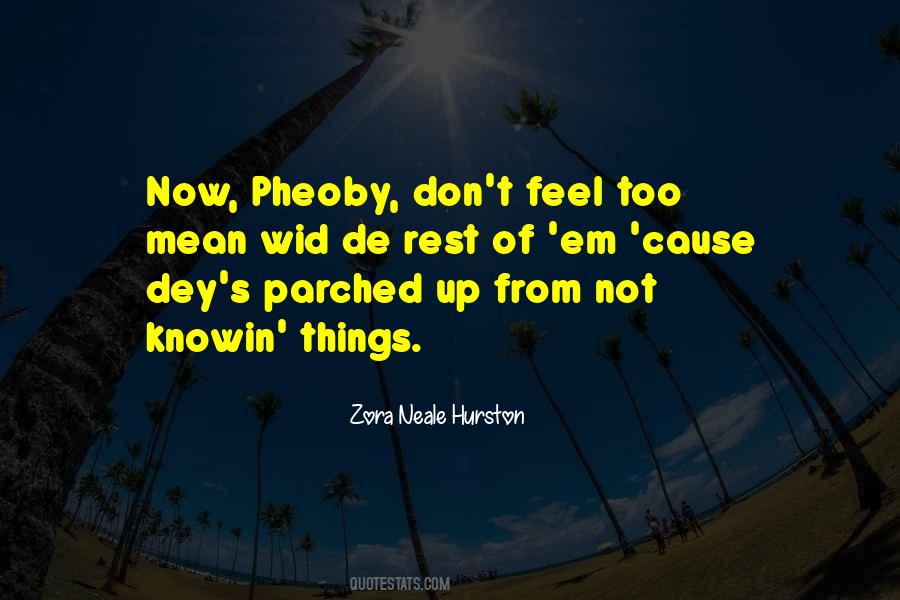 #30. Dey's some things I don't got to be told. I kin read them in folks' eyes.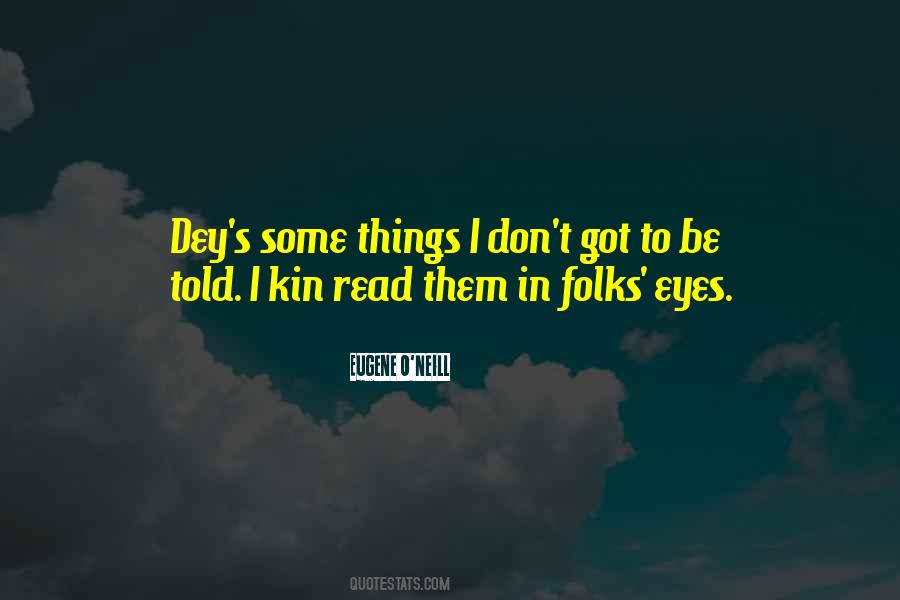 #31. In Nature, things are broken with a purpose - clouds break to pour rains, rivers break to water fields, fields break to yield crops, seeds break to yield plants ... so if ever you feel broken, understand that you must be part of a better and more beautiful purpose ...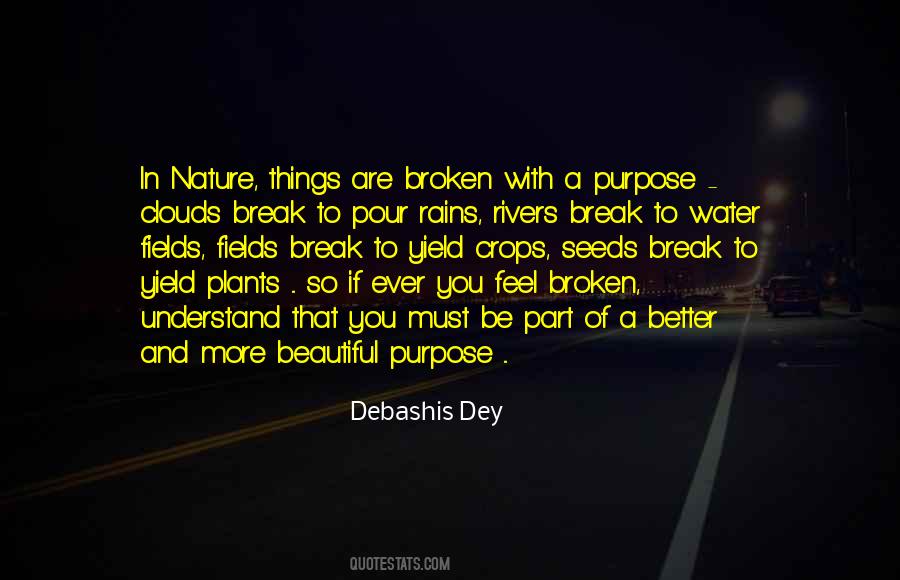 #32. He ain't kissin' yo' mouf when he carry on over yuh lak dat. He's kissin' yo' foot and 'tain't in uh man tuh kiss foot long. Mouf kissin' is on uh equal and dat's natural but when dey got to bow down tuh love, dey soon straightens up.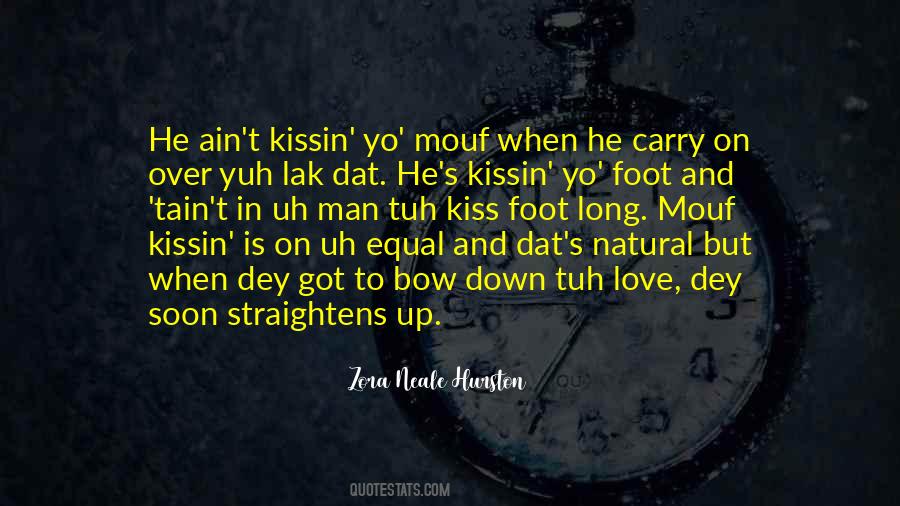 #33. Da problem with today's songwriters is, dey're just ripping off what I did years ago. "Send In da Clowns"? I wrote da same tune back in 1910 under the title "Send Up Some Towels.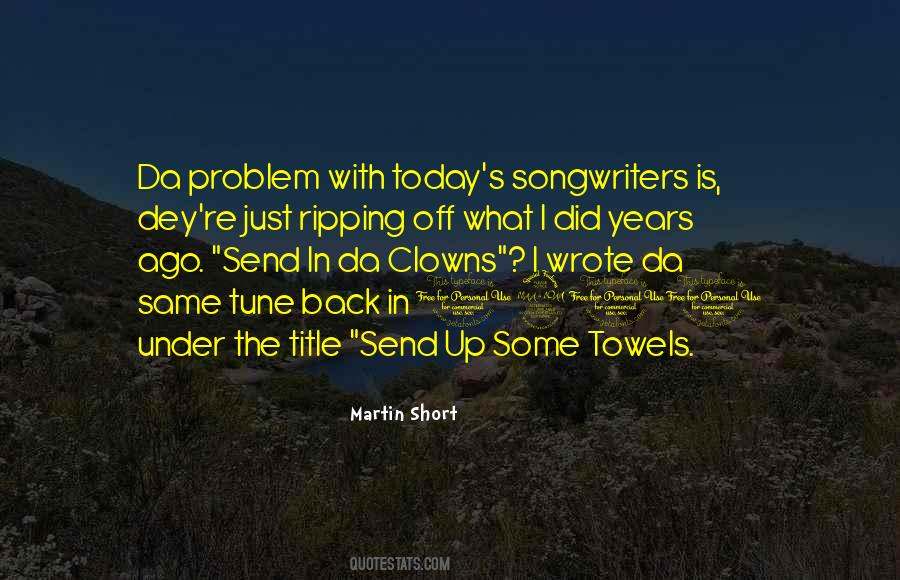 #34. There is nothing to fear but to fear the fear itself
#35. But it's awluz jis' so; people dat's sot, stays sot; dey won't look into noth'n'en fine it out f'r deyselves, en when you fine it out en tell um 'bout it, dey doan' b'lieve you.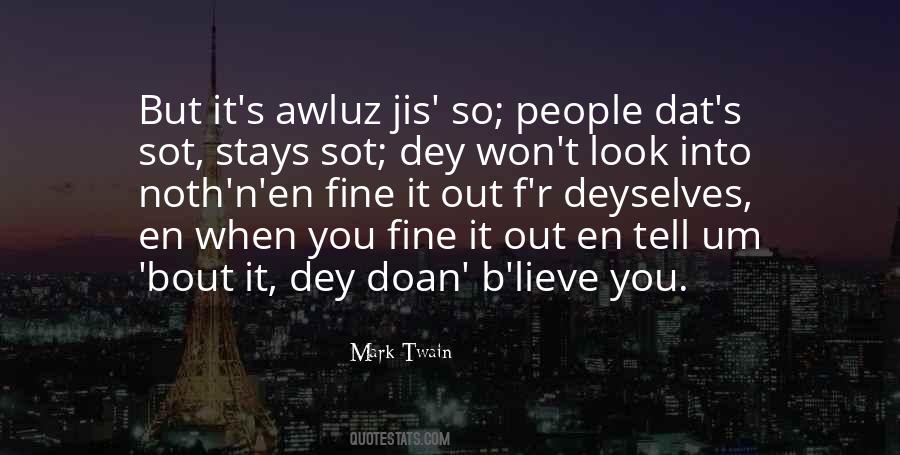 #36. What is blackness? Is it the way you talk? Do you got to say, 'Dey this, dey dat.' Or the way you dress? Or is it the forgiving of certain things? What is black enough?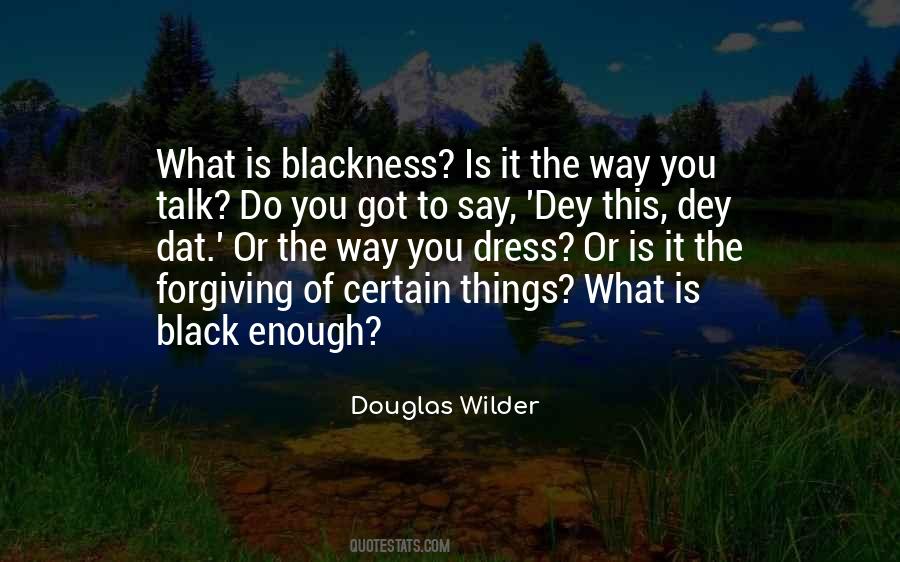 #37. Why, der language down dar in de far South is jus' as different from ours in Maryland, as you can think. Dey laughed when dey heard me talk, an' I could not understand 'dem, no how.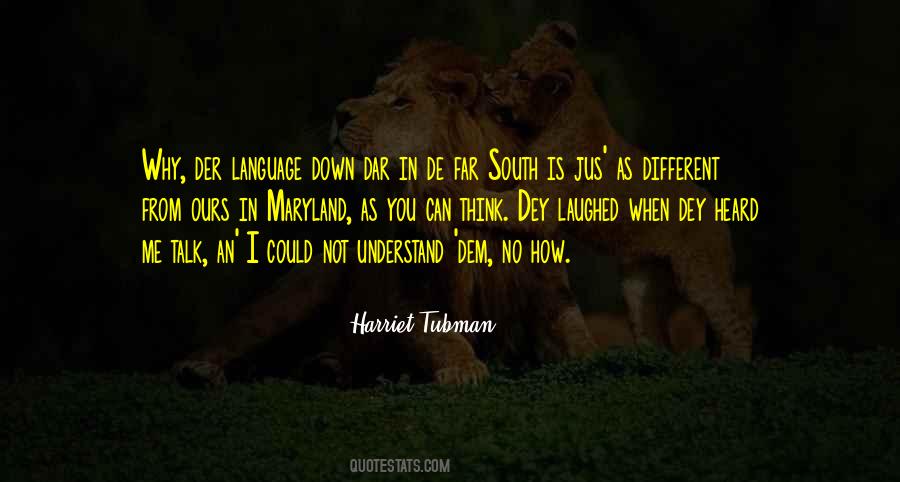 #38. I link dar's many a slaveholder'll git to Heaven. Dey don't know no better. Dey acts up to de light dey hab.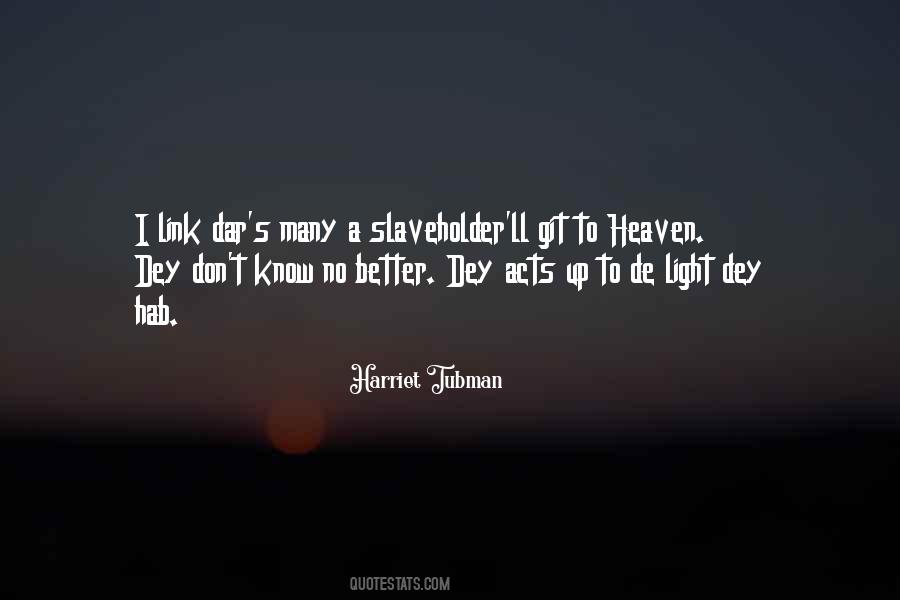 #39. Whut gempmums says an' what dey thinks is two diffunt things.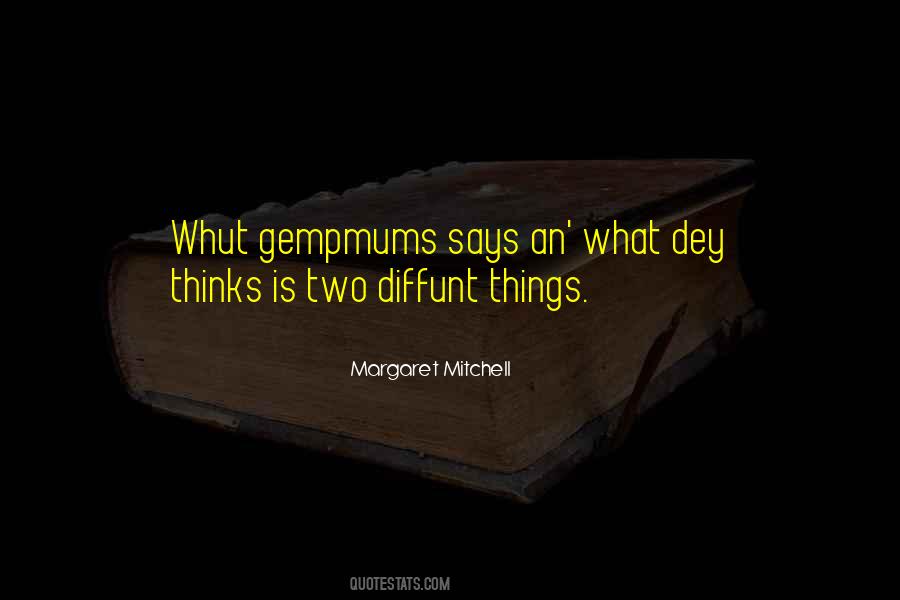 #40. They's mighty particular how dese dead folks goes tuh judgment," Tea Cake observed to the man working next to him. "Look lak dey think God don't know nothin' 'bout de Jim Crow law.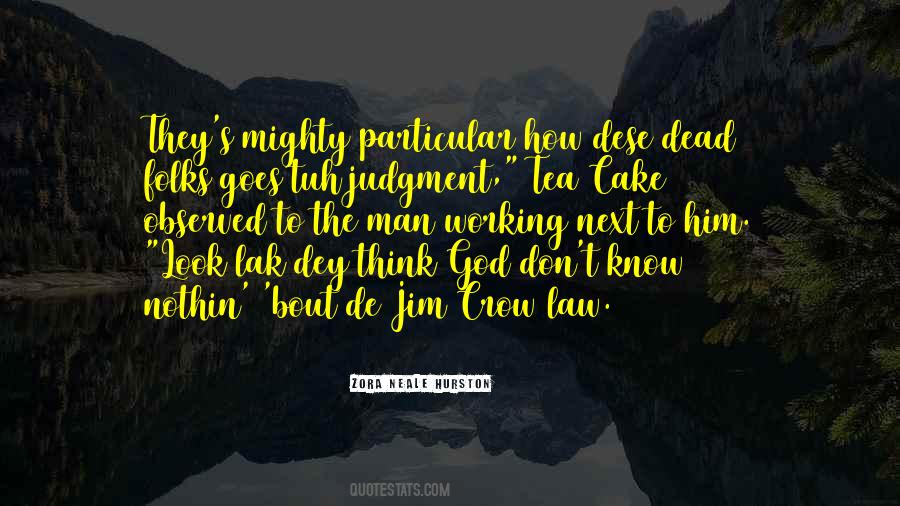 #41. Love makes you crawl out from its hidden place...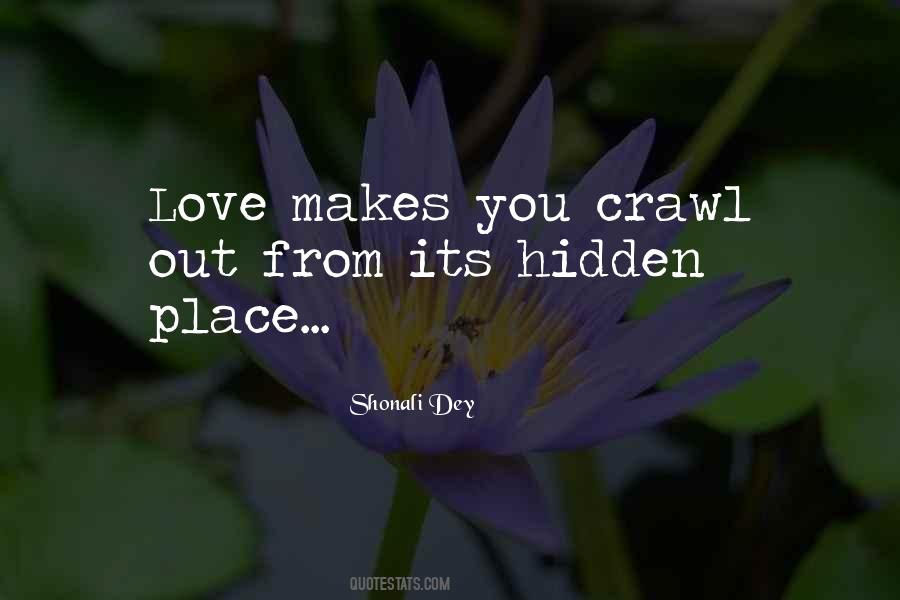 #42. Don't you suppose men get surprised after they're married to find
that their wives do have sense?"
"Well, it's too late den. Dey's already mahied.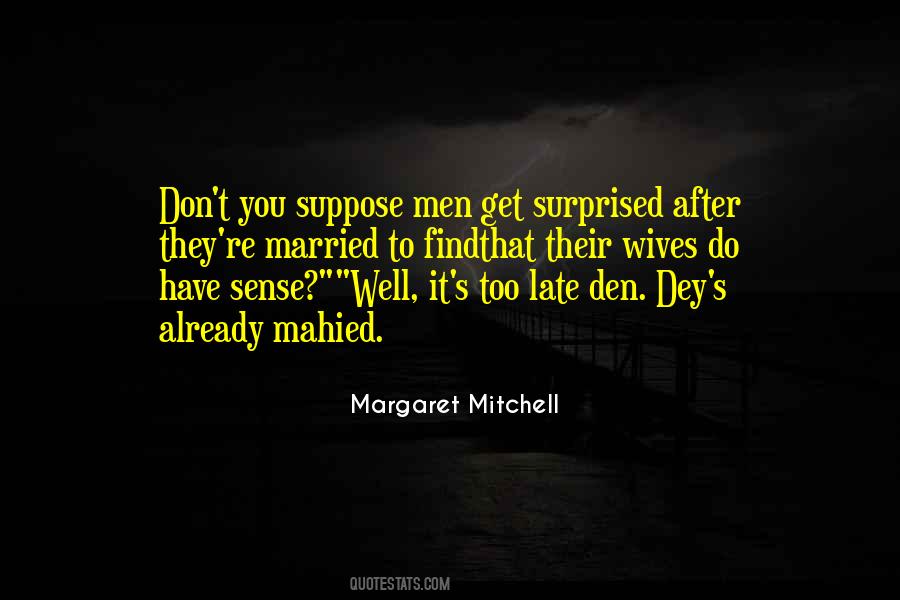 #43. The dey of Algiers took the occasion of the War of 1812 to renege on his treaty obligations with the United States;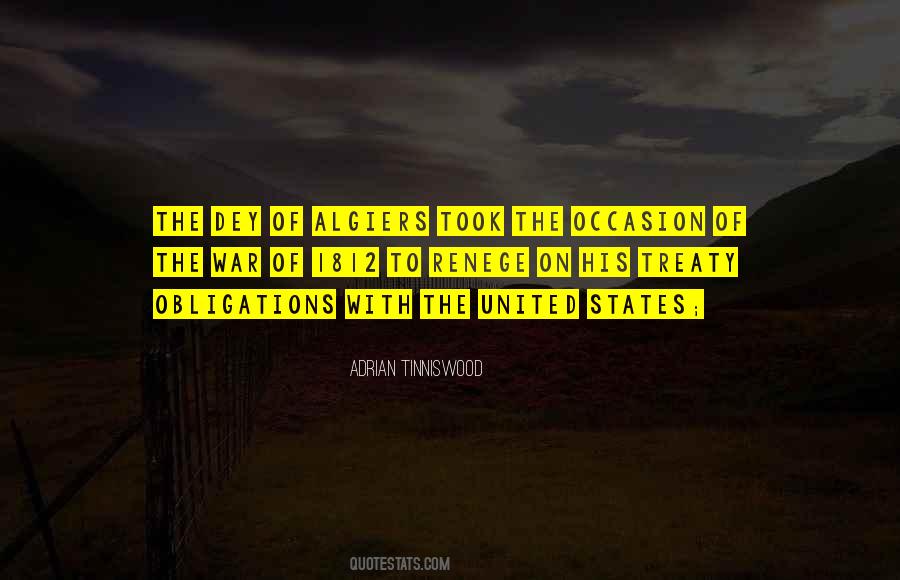 Famous Authors
Popular Topics