Daily Reminder Famous Quotes & Sayings
List of top 28 famous quotes and sayings about daily reminder to read and share with friends on your Facebook, Twitter, blogs.
Top 28 Daily Reminder Quotes
#1. daily visual reminder of the depths drink sunk him to, so Mrs. O. had gone around with her nose bent over flat against her left cheek - Bud O.'d tagged her with a left cross - until U.H.I.D. referred her to Al-Anon, which - Author: David Foster Wallace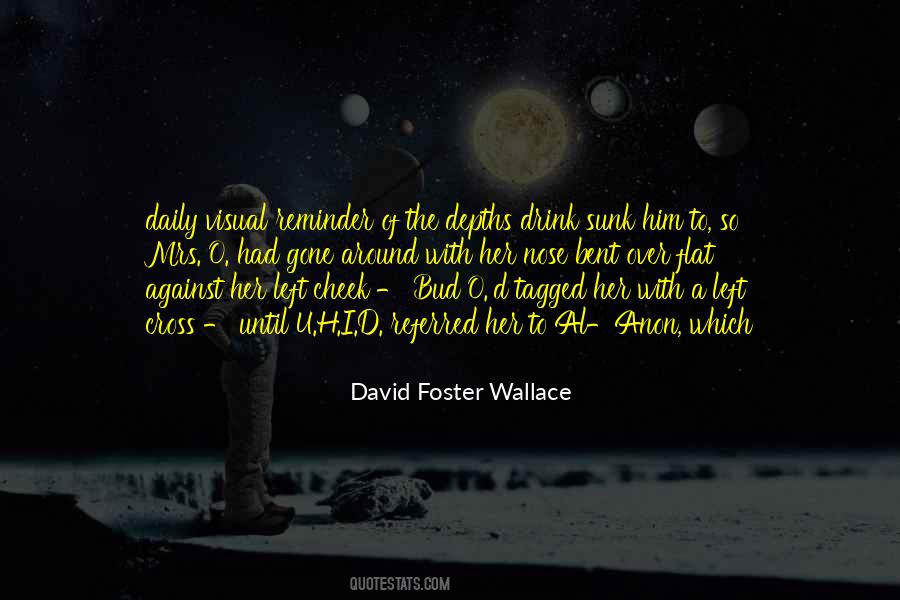 #2. Now, if I even say the wrong thing I make the news. - Author: Muhammad Ali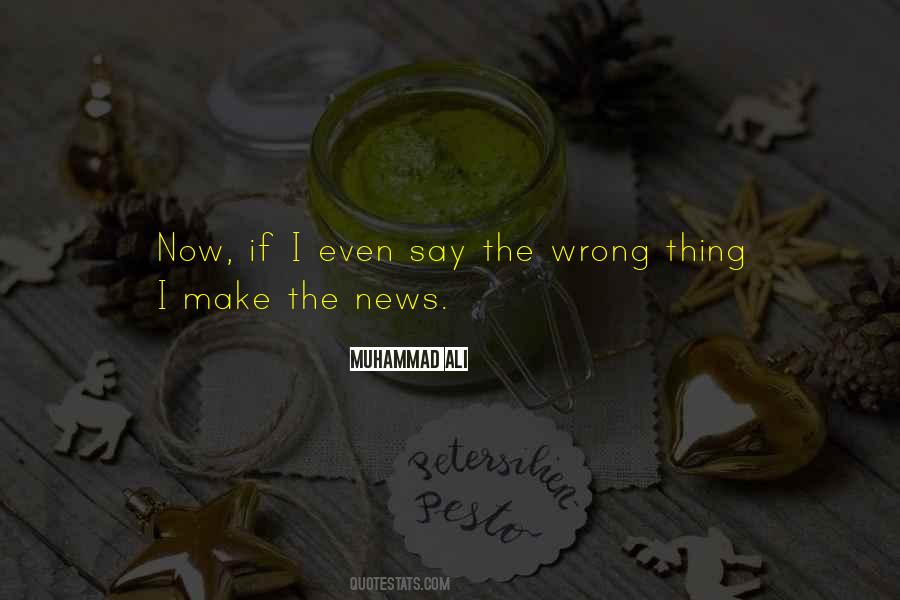 #3. An accepted lover, who deserves to have been accepted, should devote every hour at his command to his mistress. - Author: Anthony Trollope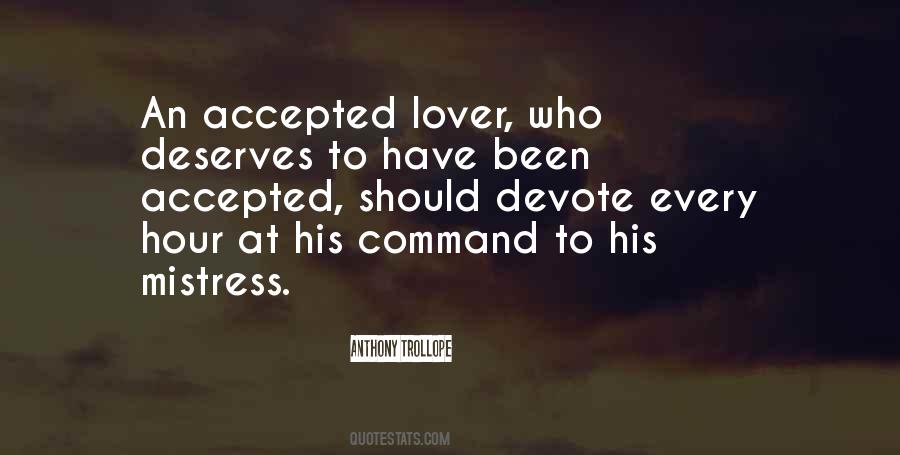 #4. I want to assure your excellency that I am occupying myself permanently and jointly with my team to achieve a solution as soon as possible to this crisis, the principal objective being the safeguarding of the health and life of those who are inside. - Author: Alberto Fujimori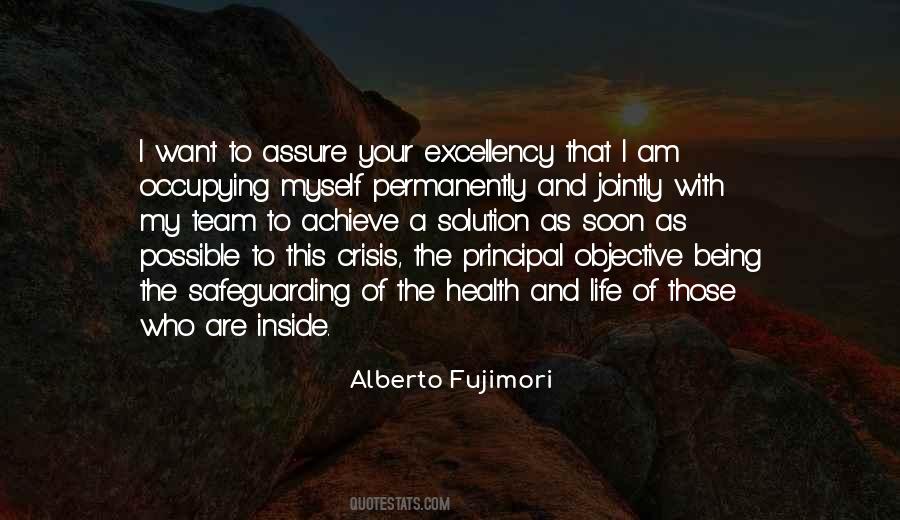 #5. My entire notion of friendship altered when I depended on someone for more than just the pleasant passing of time. - Author: Courtney Milan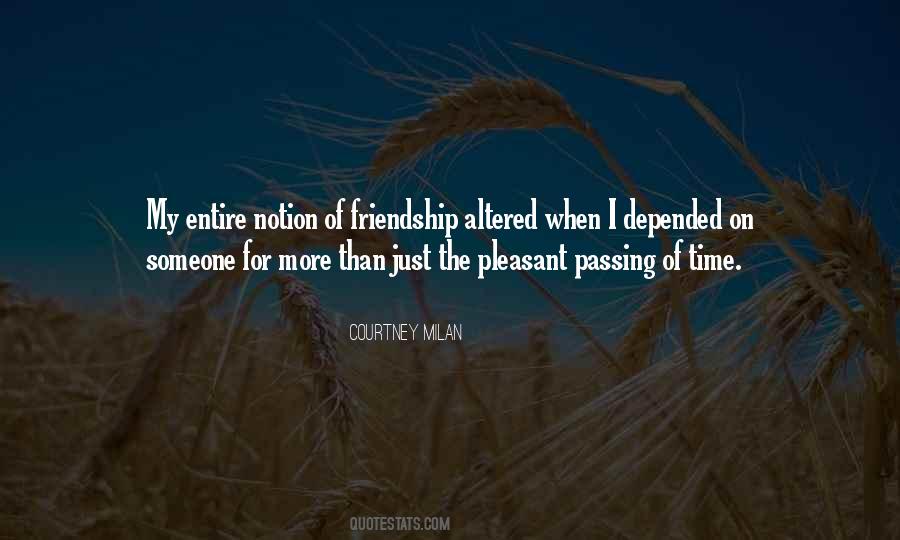 #6. Unfortunately, failure enjoys a natural advantage. Wrong answers to any problem outnumber right ones by a wide margin, and it seems that it will always be easier to break things than to fix them. - Author: Sam Harris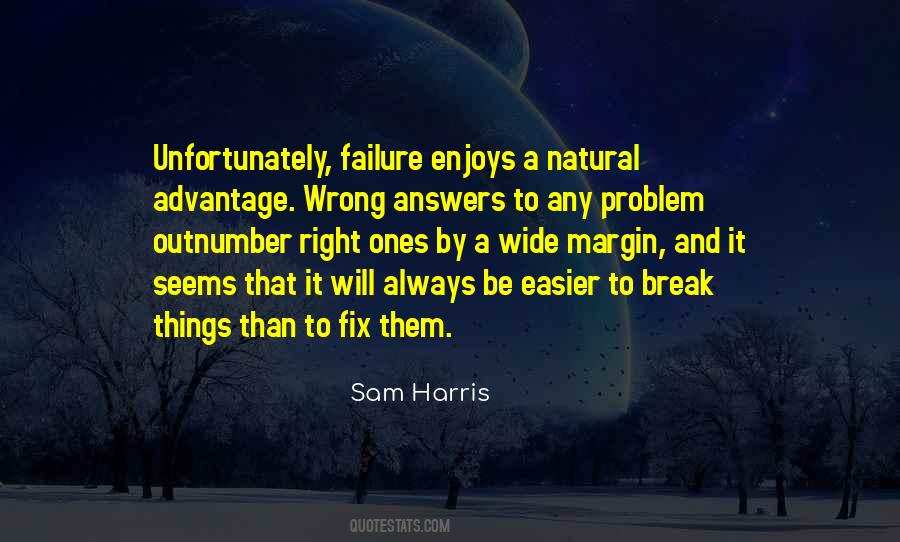 #7. Alcohol-inspired fights ... are a reminder of the price we pay for our daily submission at the altars of prudence and order. - Author: Alain De Botton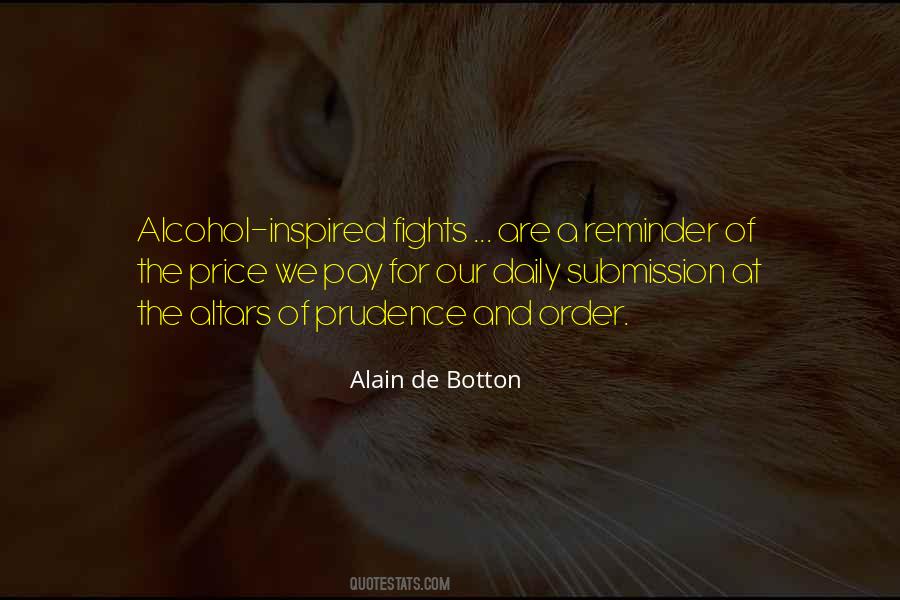 #8. Serving a God who is relentless in His pursuit to save me is my daily reminder that the value I place on my myself or that which others may place on me will always fall short in comparison to the value Jesus places on me. - Author: Diana Rowe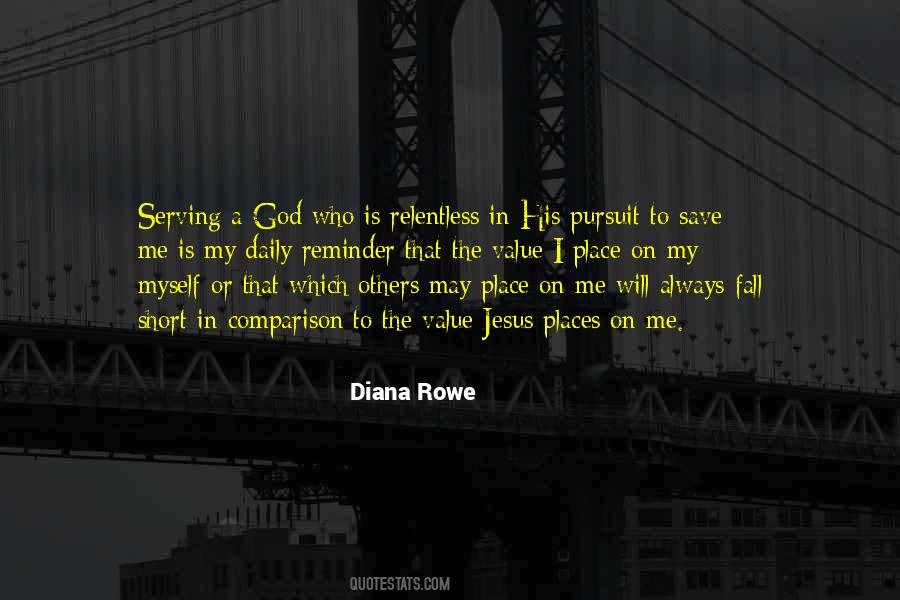 #9. A poster of the massacre at My Lai, picturing women and children lying clumped together in a heap, their bodies riddled with bullets, hung on my wall as a daily reminder of the brutality in the world. - Author: Assata Shakur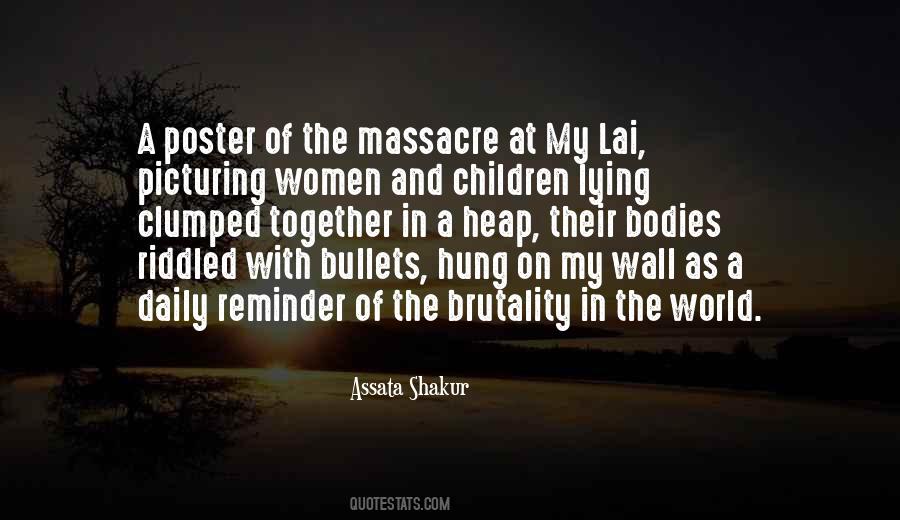 #10. Wanting is the beginning of getting. - Author: Rumer Godden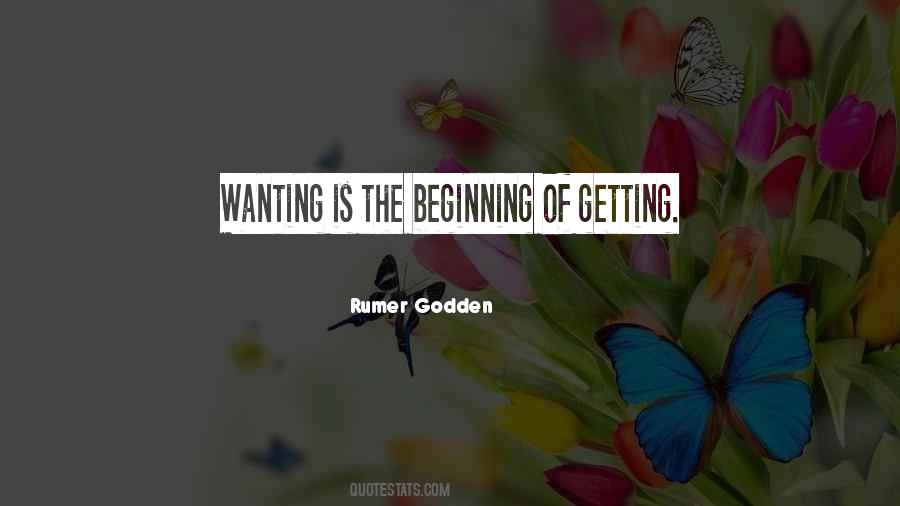 #11. To my mother, I was everything. To my father, nothing at all. To my grandmother, I was a daily reminder of loves long lost. - Author: Leslye Walton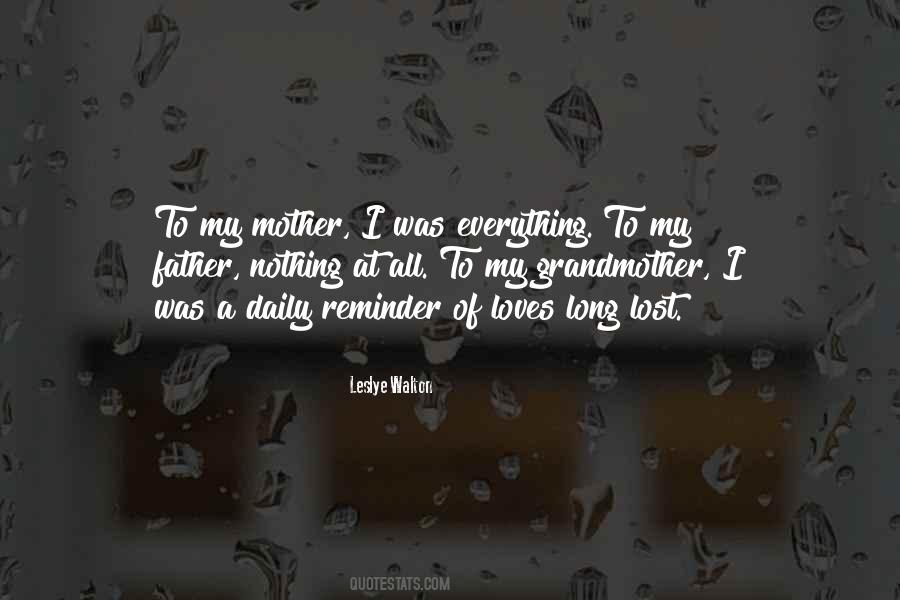 #12. Romance isn't about proving to someone you love them with flowers and greeting cards and chocolate. Or even a lock on a fence. It's a daily reminder. It's saying, I choose you. Today and every day. - Author: Kristen Proby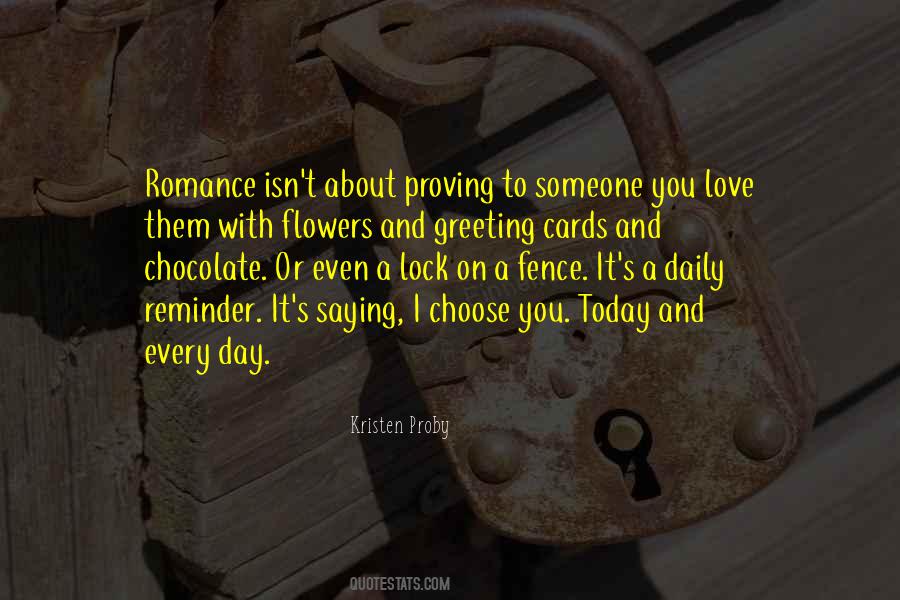 #13. They began their climb, already weary, and the sun tried to steal whatever strength they had left. It was another god, a forgotten god, who gave a daily reminder, and was forgotten again each night. - Author: Dean F. Wilson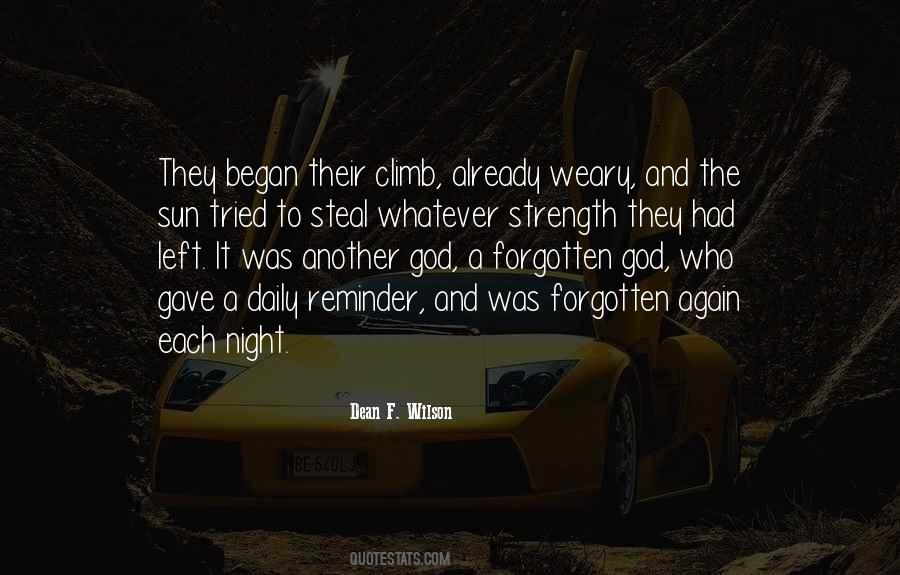 #14. I deny their credentials as whales; and have presented them with their passports to quit the Kingdom of Cetology. - Author: Herman Melville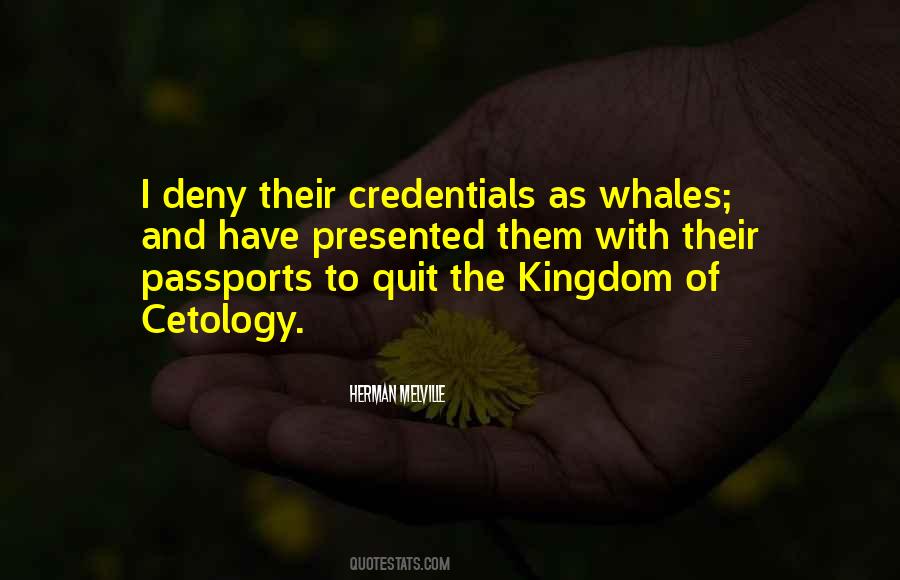 #15. I'd never be unfaithful to my wife for the reason that I love my house very much. - Author: Bob Monkhouse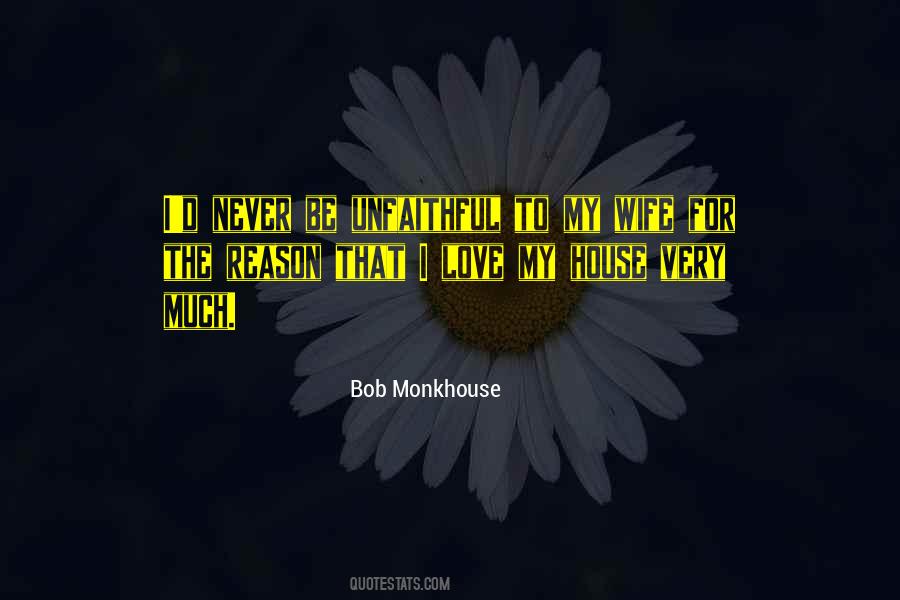 #16. I am a sleeper. When you wake up at 4:30 in the morning to do a workout, you're sleepy at 8 in the evening. By 10 o'clock at the latest, I'm in bed. - Author: Michelle Obama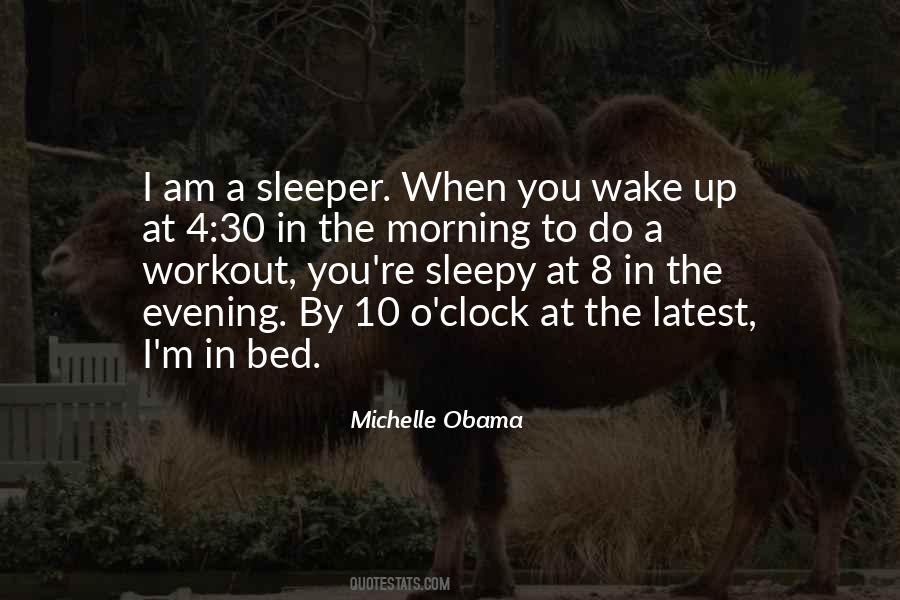 #17. I would rather have a good education and no money, than to have a fortune and be ignorant. - Author: George Armstrong Custer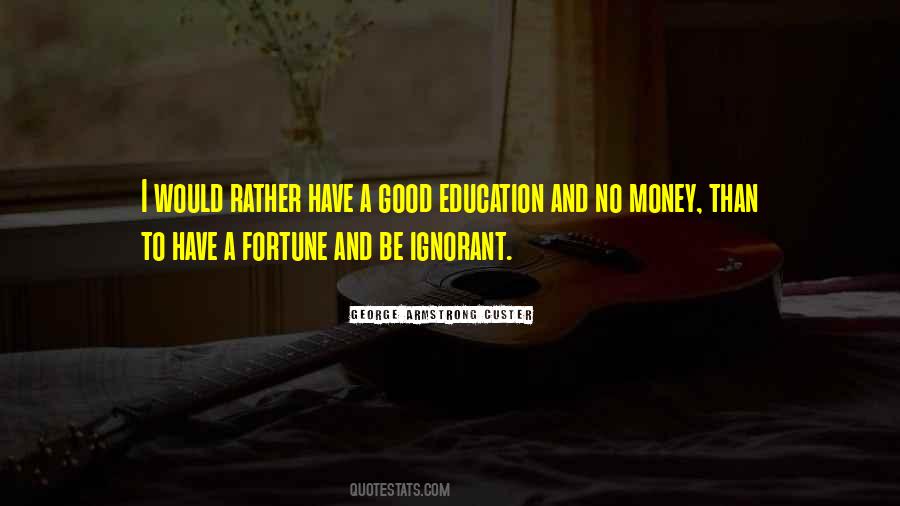 #18. Sleep is a daily reminder from God that we are not God. Once a day God sends us to bed like patients with a sickness. The sickness is a chronic tendency to think we are in control and that our work is indispensable. To cure us of this disease God turns us into helpless sacks of sand once a day. - Author: John Piper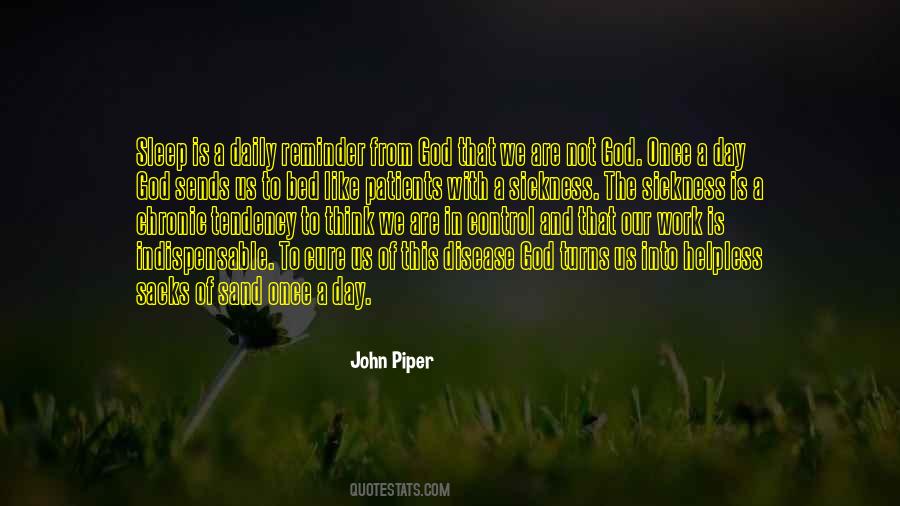 #19. Humility is not a one time lesson that comes when you have lost everything. It is a daily reminder of how far we have come, yet still short of who we can be through HIS guidance. Blessed is the soul that can recognize that he isn't moving mountains, but God is for him. - Author: Shannon L. Alder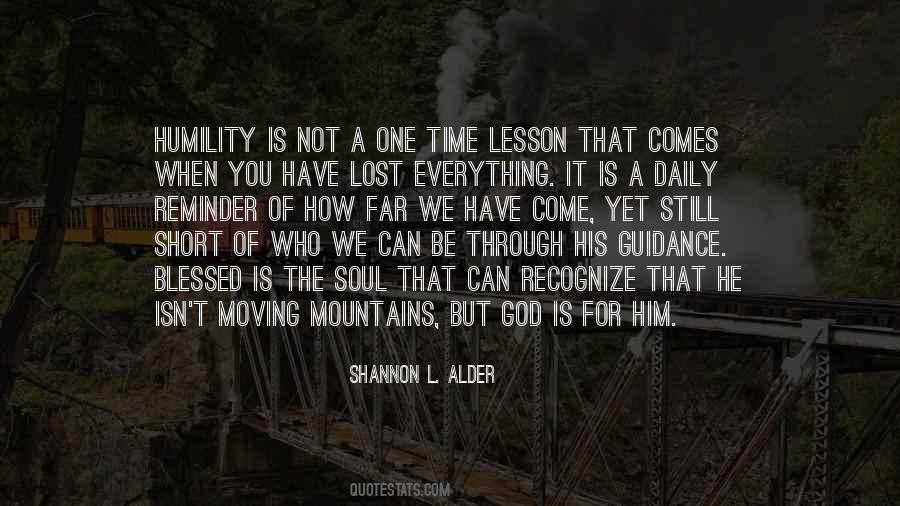 #20. Sackcloth and kelp soup are not required, but the Buddhist reminder of the need to live lightly on the earth is a helpful guide to the daily habits and needs of us all. - Author: Tom Brokaw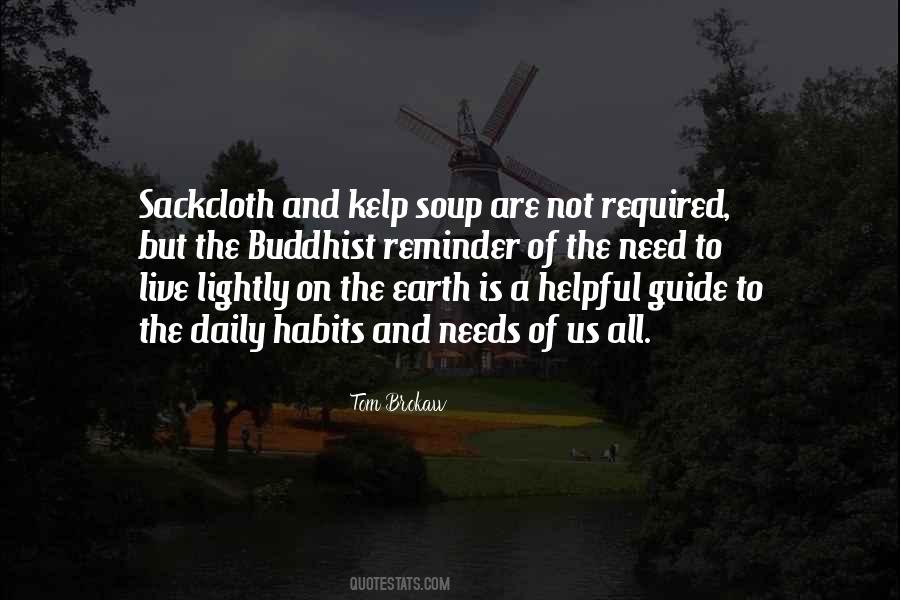 #21. Maybe it's the hair. Maybe it's the teeth. Maybe it's the intellect. No, it's the hair. - Author: Tom Shales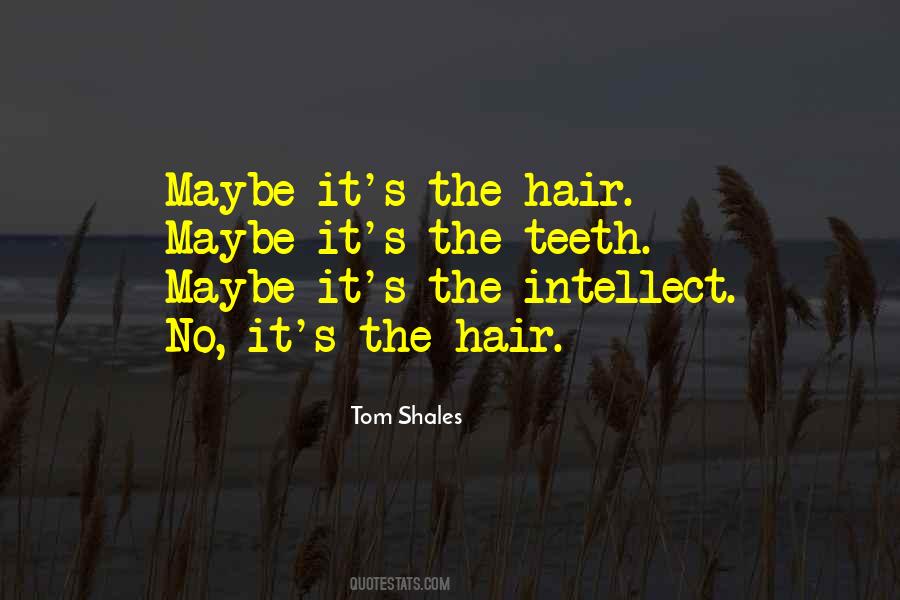 #22. These rainbows are a daily reminder of God's promise of forever. - Author: Naya S.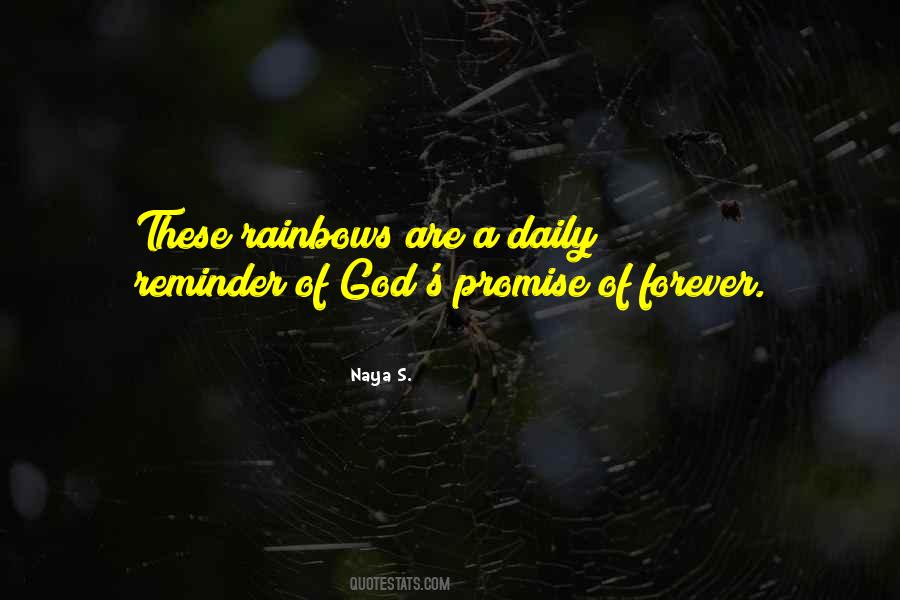 #23. Bearing my mother's face was a daily reminder that I could be as strong as she had been. And fighting for what I wanted most in life was the best way to keep her alive in my heart. - Author: Amy Plum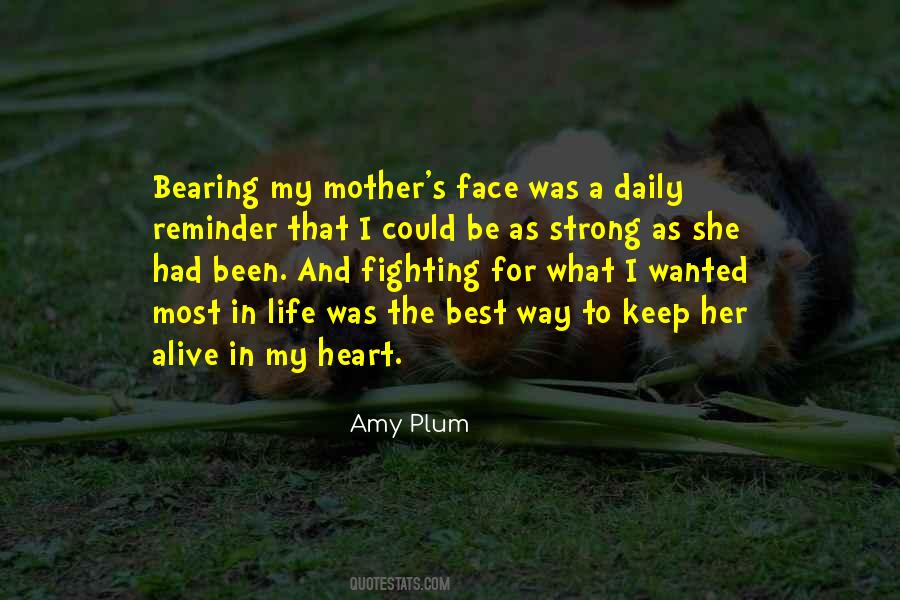 #24. When you're a woman, you have to work harder to get a laugh ... I follow so many hilarious women on Twitter. It's a daily reminder that women get to be funny. - Author: Rainbow Rowell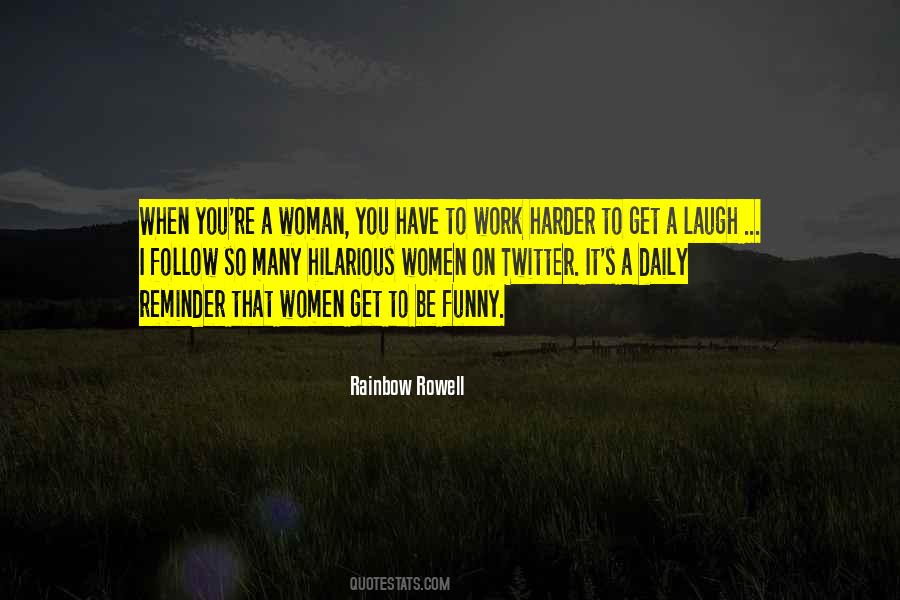 #25. We're going to spend our entire future living in tomorrow-investing now, when it's difficult, is the single best moment. - Author: Seth Godin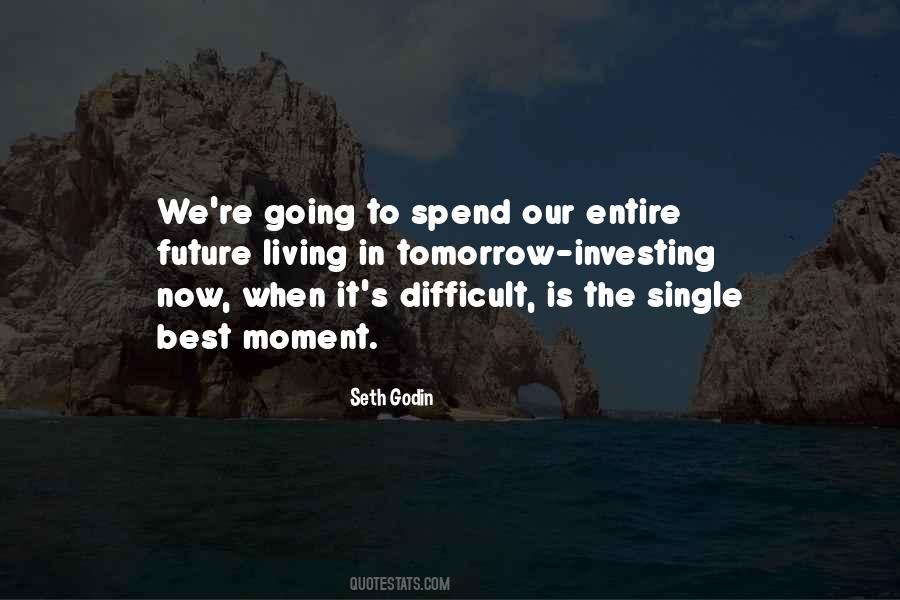 #26. People spend hours constantly checking and tweeting and Facebooking. And it's cool to check up on your friends and see what's going on in the world, but it's not cool to spend five hours of your day on the computer looking at the Internet. - Author: Ty Segall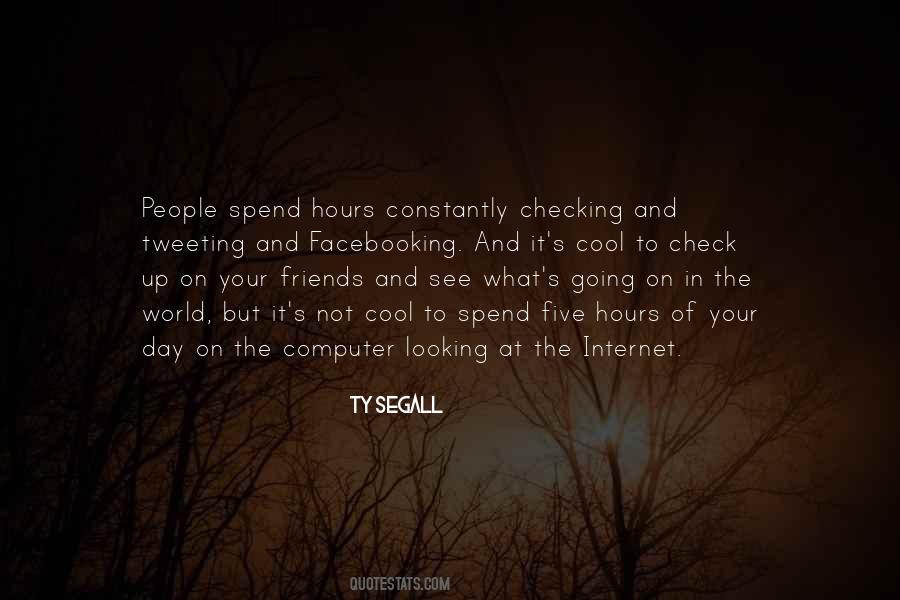 #27. Keep reading books, but remember that a book's only a book, and you should learn to think for yourself. - Author: Maxim Gorky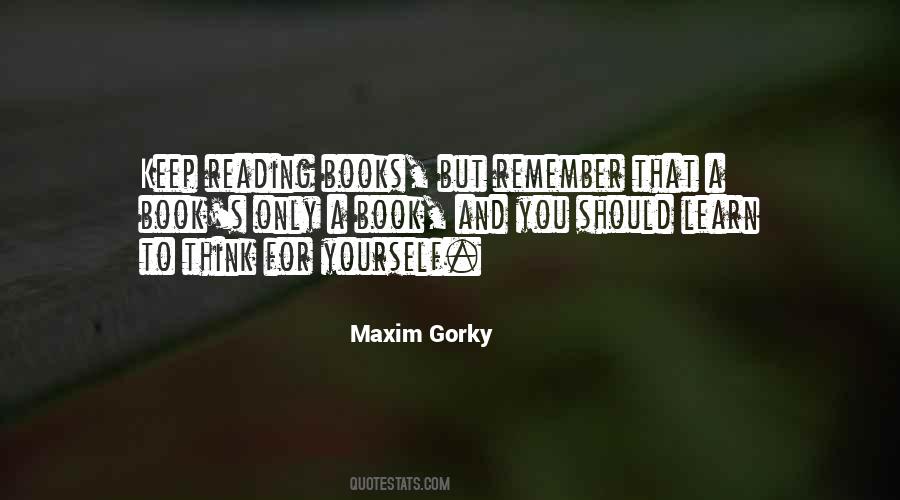 #28. My opinion is that you cannot really blame cinema for the result of what is somebody's mindset. I think it's just entertainment. For me, I've always believed in doing things that I can sit and watch with my family. So far I think I've stuck to that, and I will also in the future. - Author: Sonakshi Sinha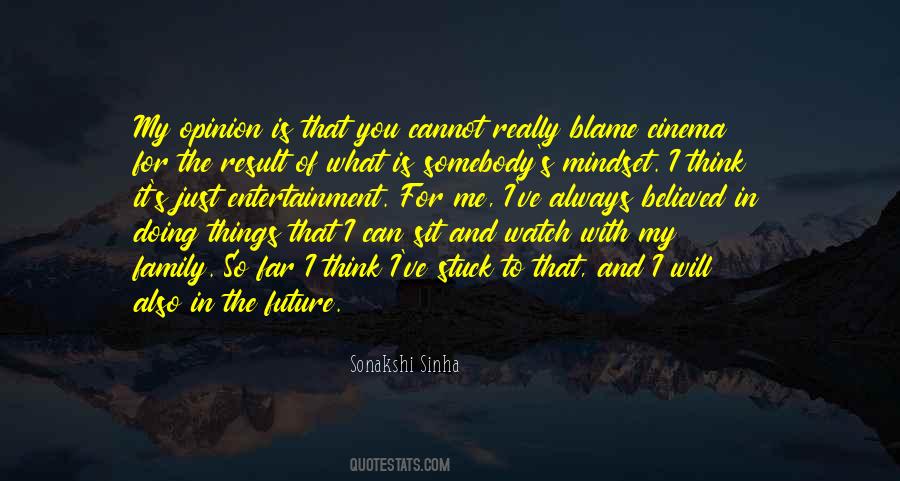 Famous Authors
Popular Topics