Chely Wright Famous Quotes & Sayings
List of top 35 famous quotes and sayings about chely wright to read and share with friends on your Facebook, Twitter, blogs.
Top 35 Chely Wright Quotes
#1. I guess we guess our way through life. How many times do we really know for sure? - Author: Chely Wright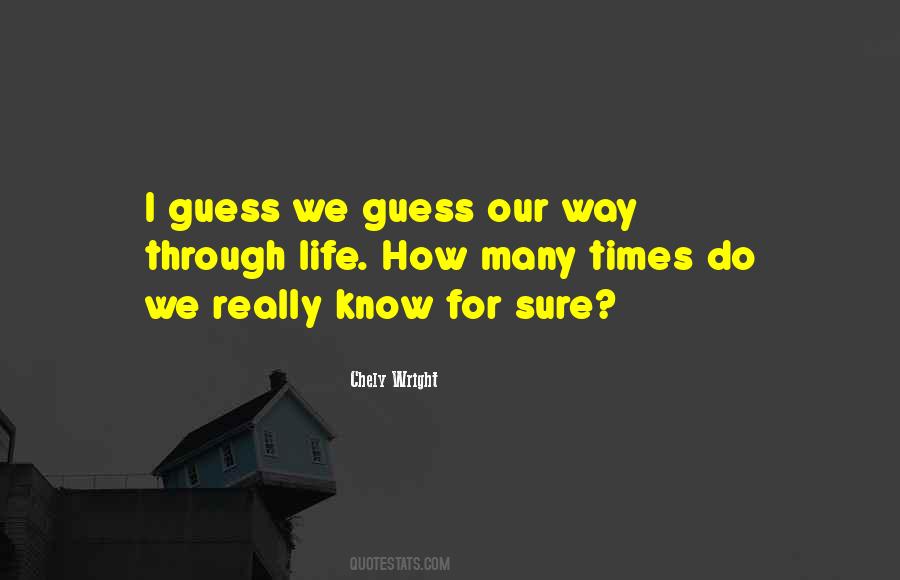 #2. You build a player like you build a house. You start with the foundations. The fundamentals. - Author: Arsene Wenger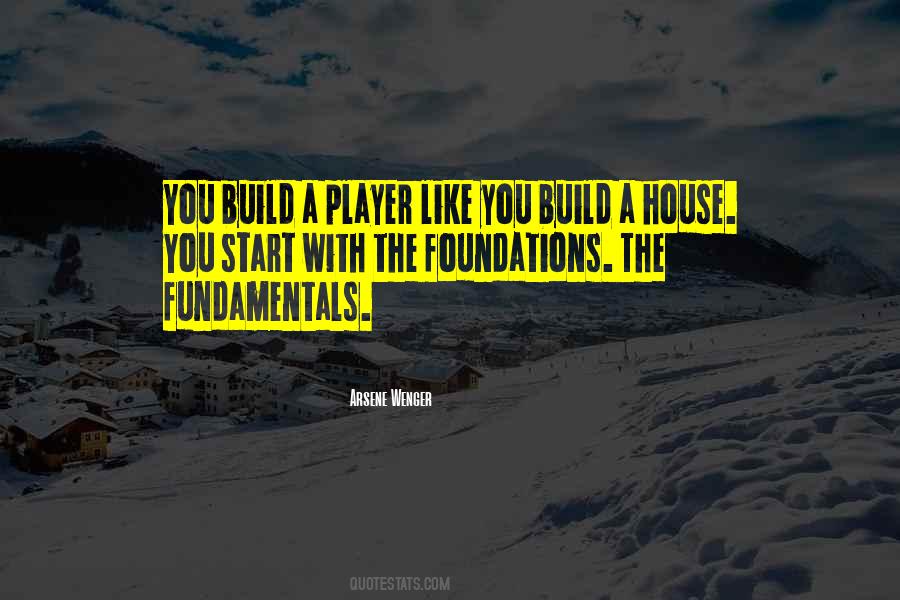 #3. It is such a relief to be told the truth. - Author: Katherine Anne Porter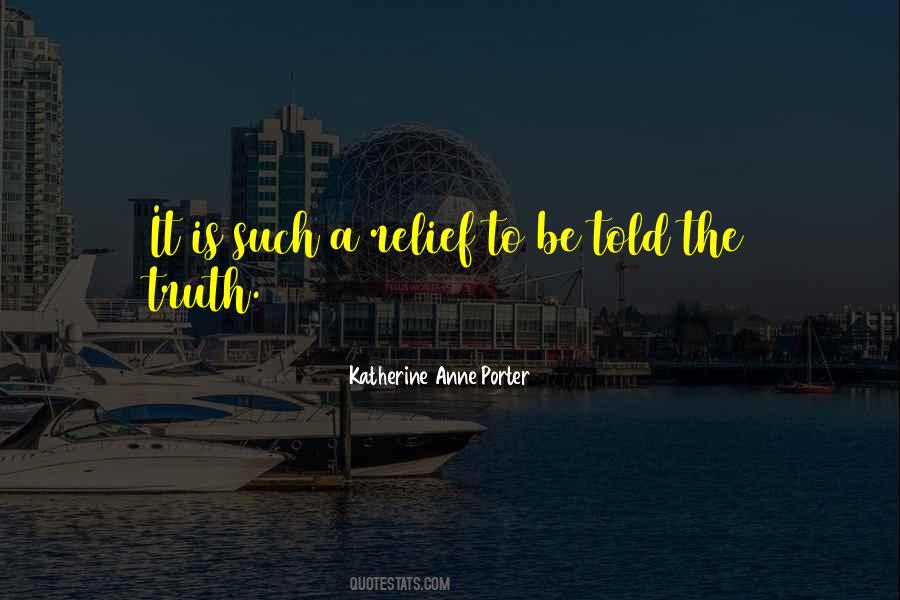 #4. It's a great feeling to be recognized by your peers. It's an even better feeling to be welcomed and accepted by country radio and its listeners. If desire is any part of this equation, then I'm a contender! - Author: Chely Wright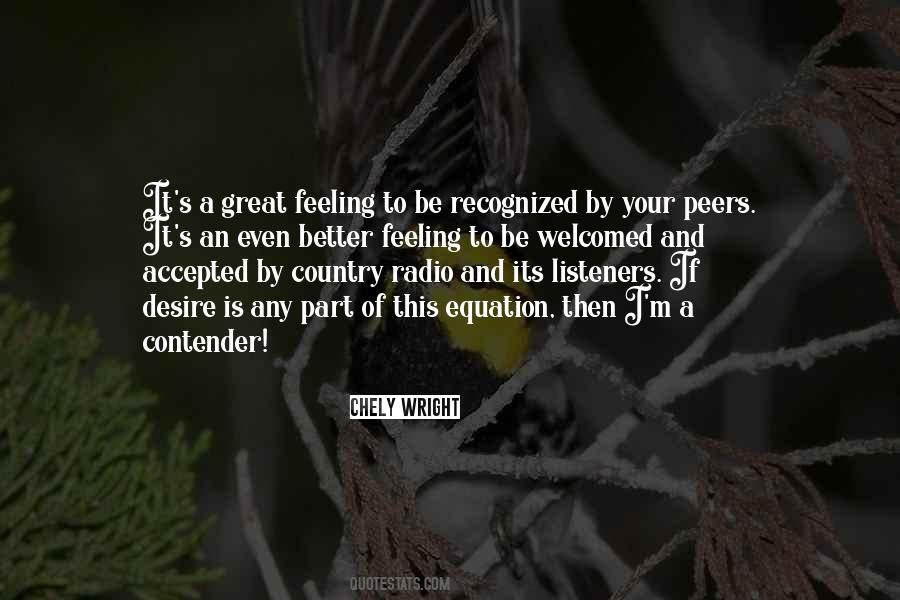 #5. Um, I'm just naturally super-funny. No, not really. I've never been in The Groundlings or anything. - Author: Ryan Hansen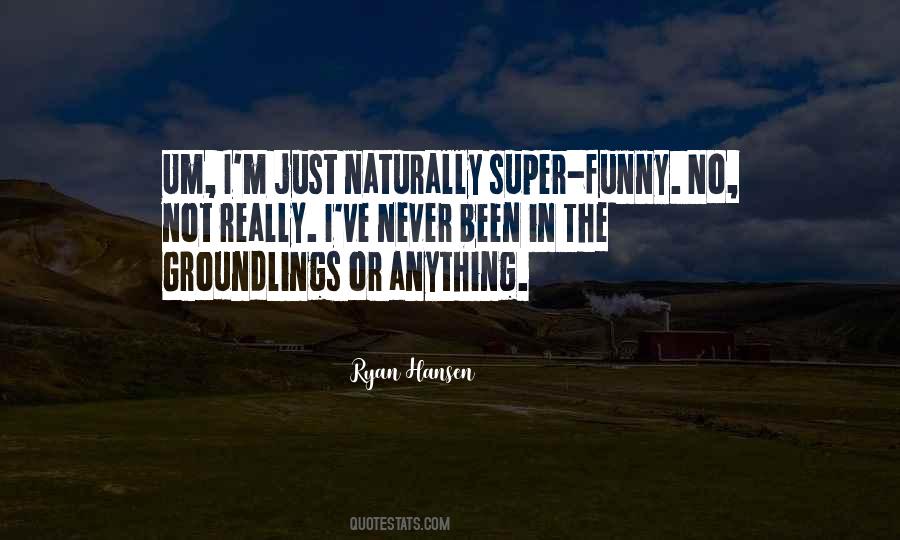 #6. Being born in Kansas City, Missouri and raised in the very rural parts of Kansas led me to believe that everything was simple, everything made sense and that anything was possible. - Author: Chely Wright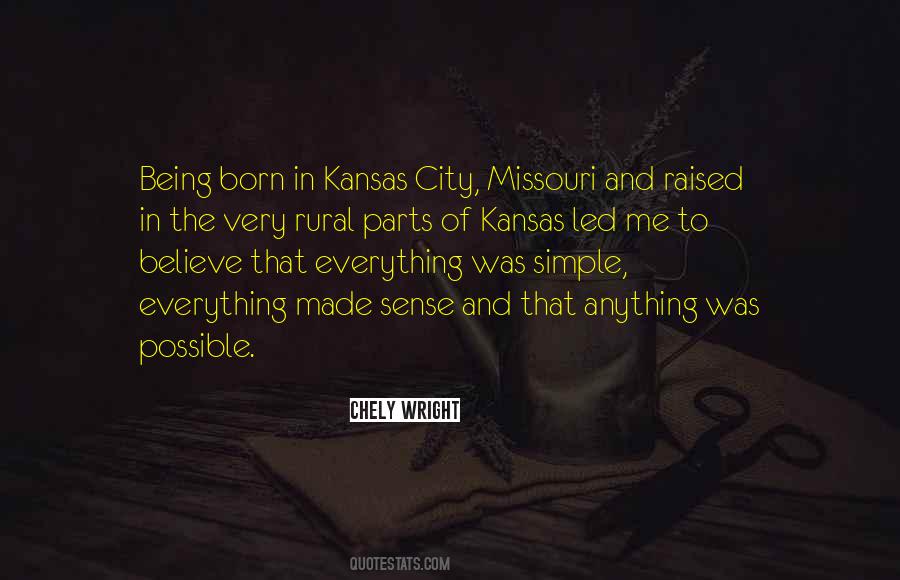 #7. I think I'm no different from any artist in music. At least once, you want to see your name up on the top. - Author: Chely Wright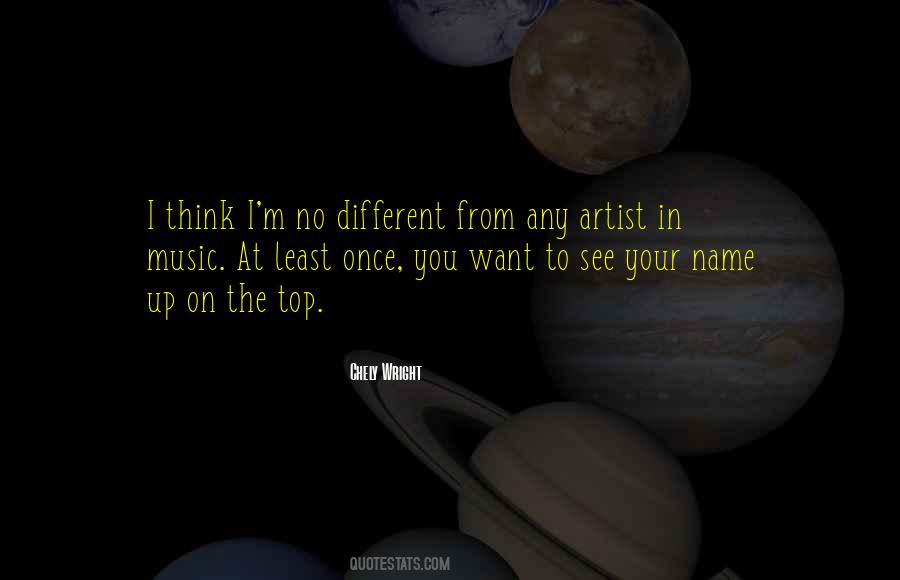 #8. We could have saved it, but we were too doggone cheap. - Author: Kurt Vonnegut Jr.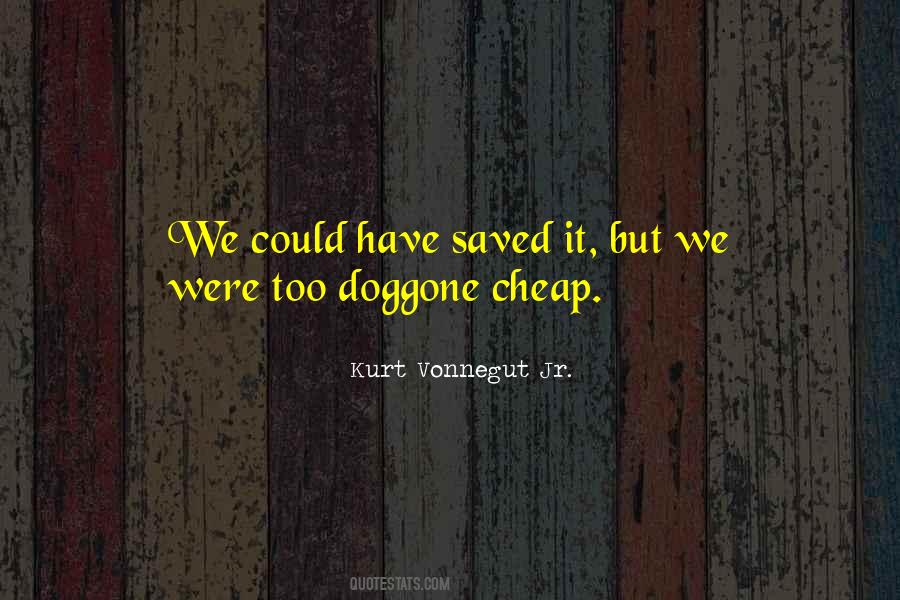 #9. If I wanted to be a pop singer, I would have done that 20 years ago. I love country music. - Author: Chely Wright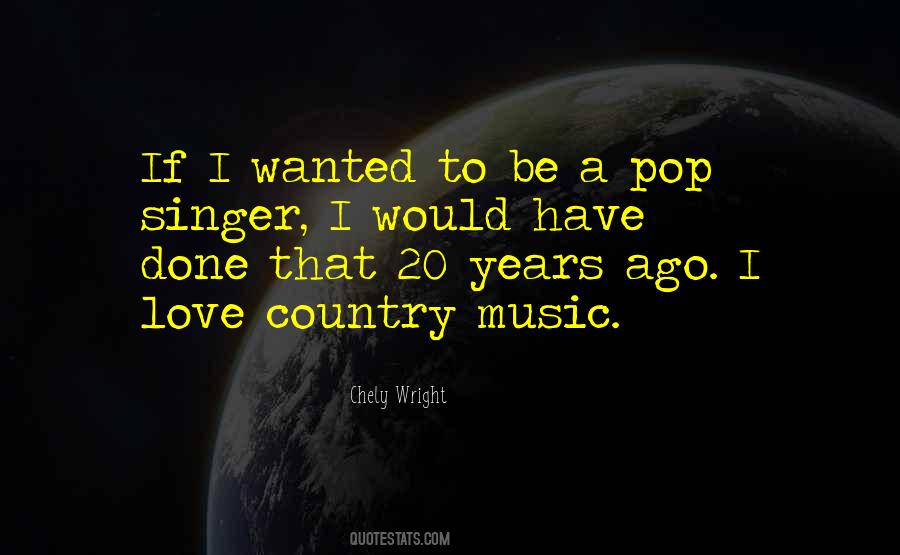 #10. As a young girl, there were the obvious messages about what girls could and couldn't achieve. And to compound the limitations I felt being leveled upon me, I realized at the age of nine, that I was gay. - Author: Chely Wright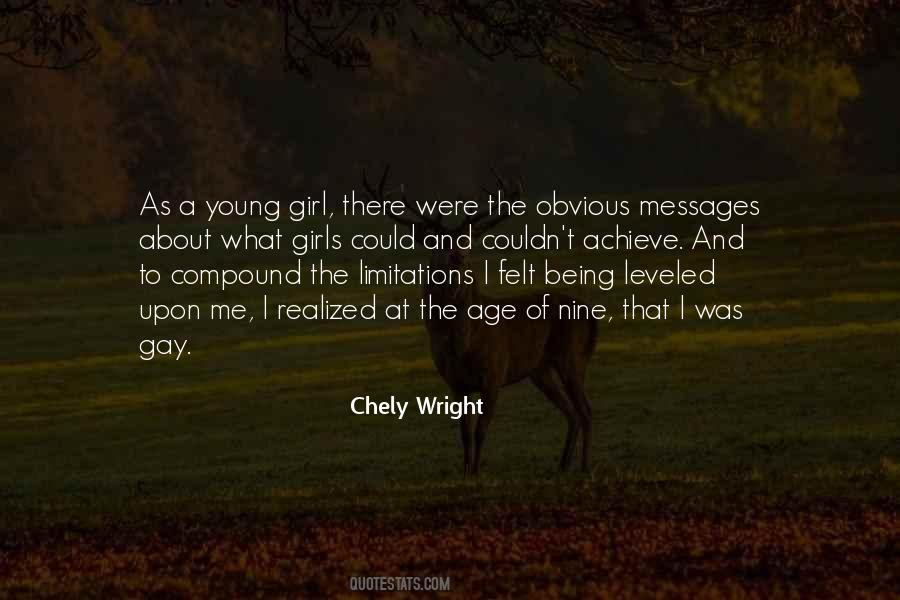 #11. I recruited my dad to be my bass player and fired him on several occasions. He stayed on as a bus driver. - Author: Chely Wright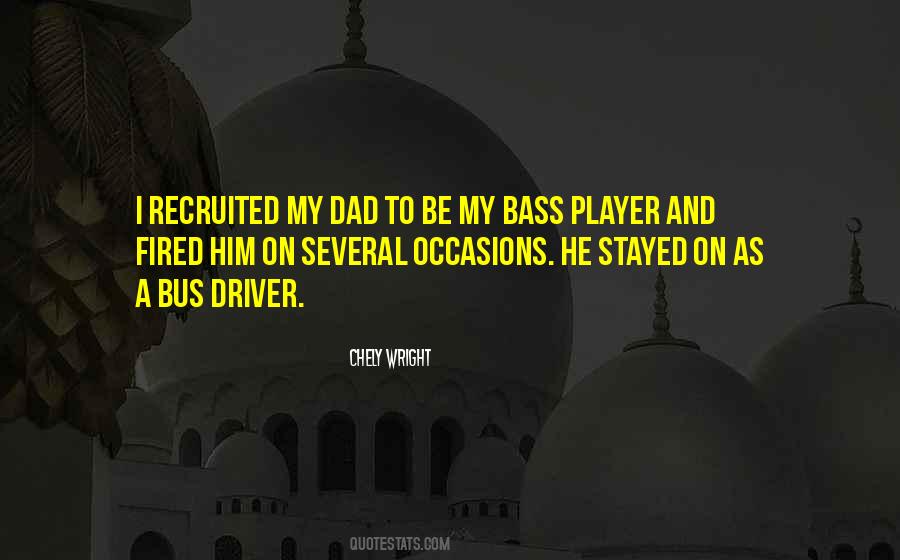 #12. I would like to say when I turn the project over to the label that I have been successful. And that's truly the way I feel. But, in addition to the self-pride in 'making' a good album, to be honest, I'd love to have a hit record. - Author: Chely Wright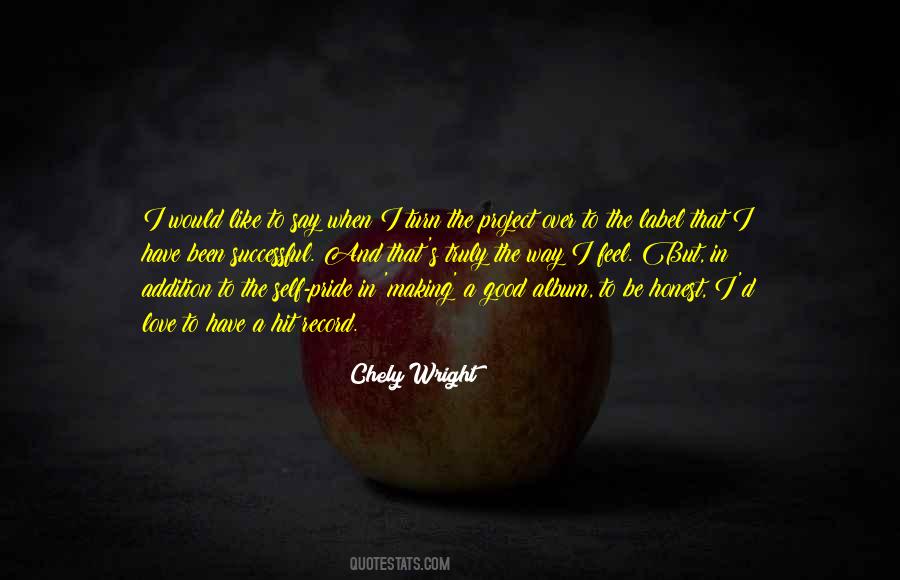 #13. America, where thanks to Congress, there are forty million laws to enforce the Ten Commandments. - Author: Anatole France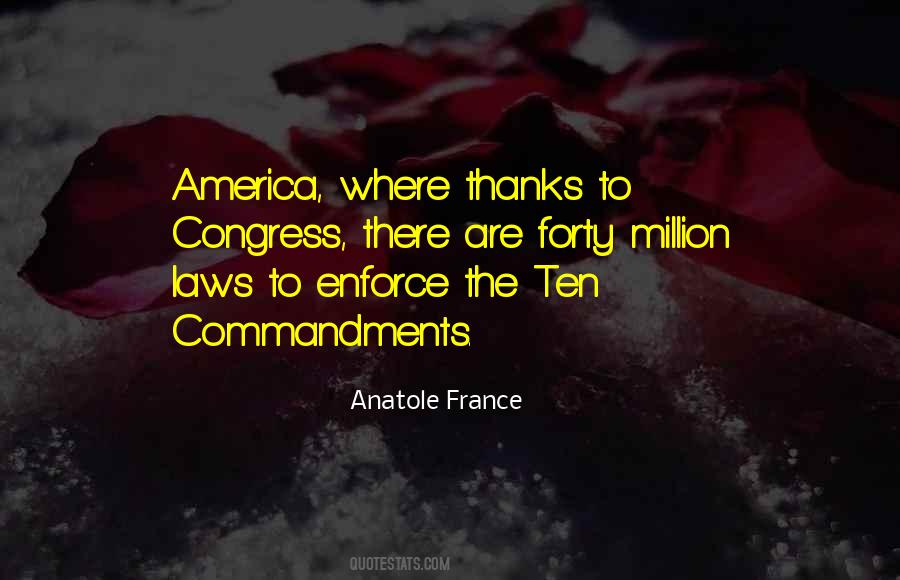 #14. I would love to go and live in the mountains ... and make jam. - Author: Eve Best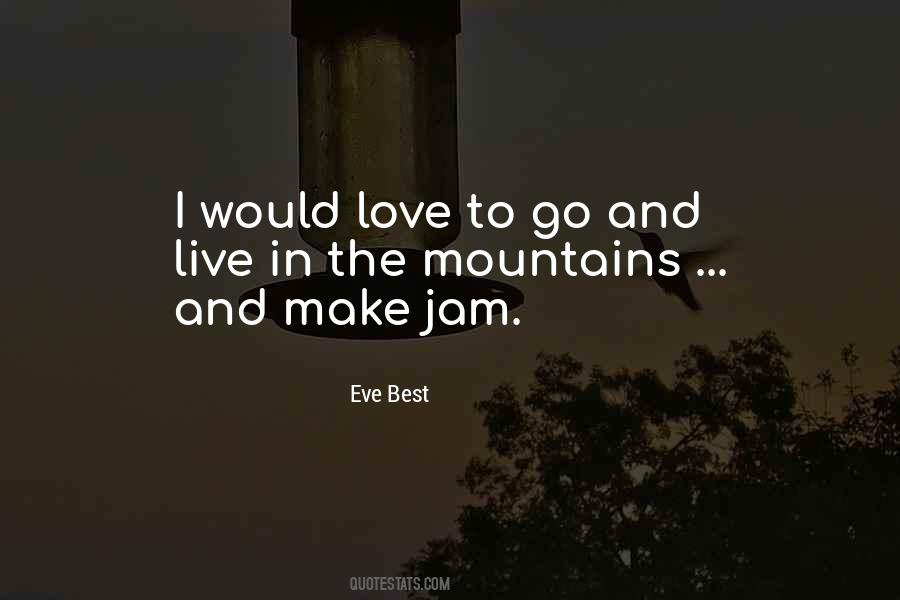 #15. I've learned a lot about my voice, and about things I can do with it. Maybe that's why my sound has become a little more pop. - Author: Chely Wright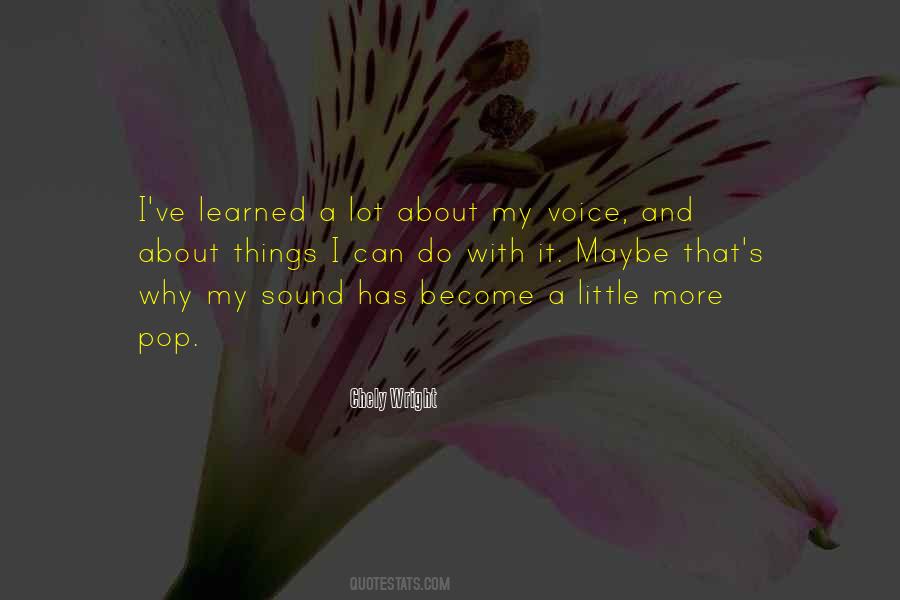 #16. All I ever wanted to do was write songs and get on a bus and go play them for people. - Author: Chely Wright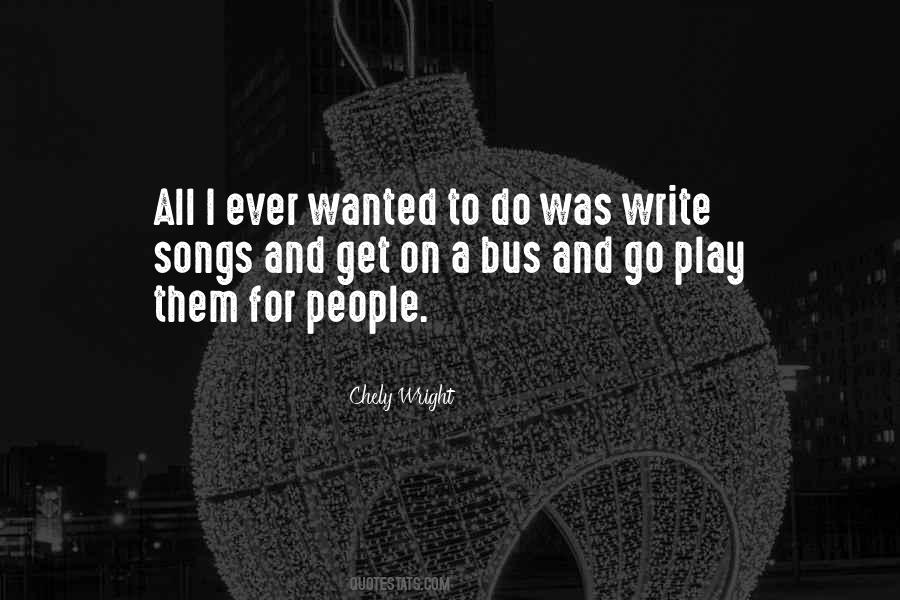 #17. He was also efficient and gave me his four-step formula for success: 1. Get in. 2. Get it done. 3. Get it done right. 4. And get out. - Author: Donald J. Trump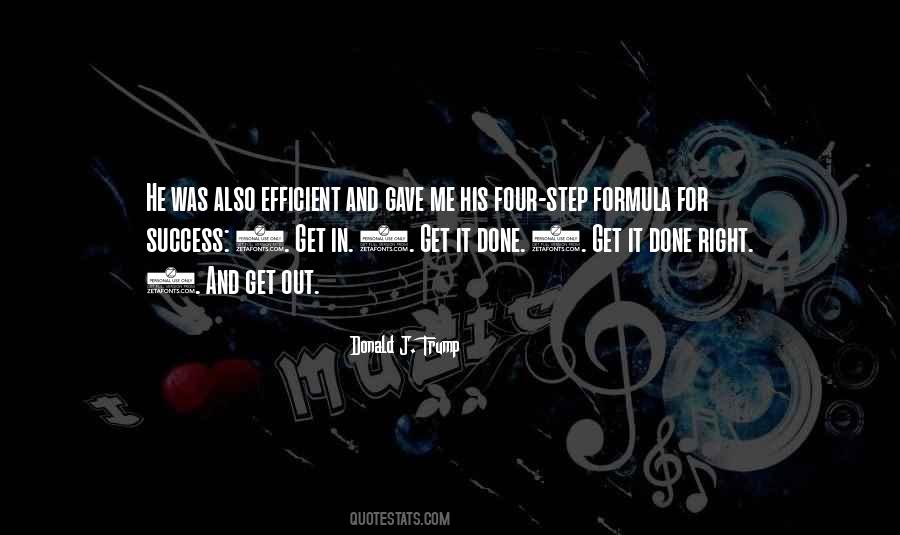 #18. I'm very much a traditionalist, but I think it's important to know about tradition so that you can evolve the music you are deciding to make. - Author: Chely Wright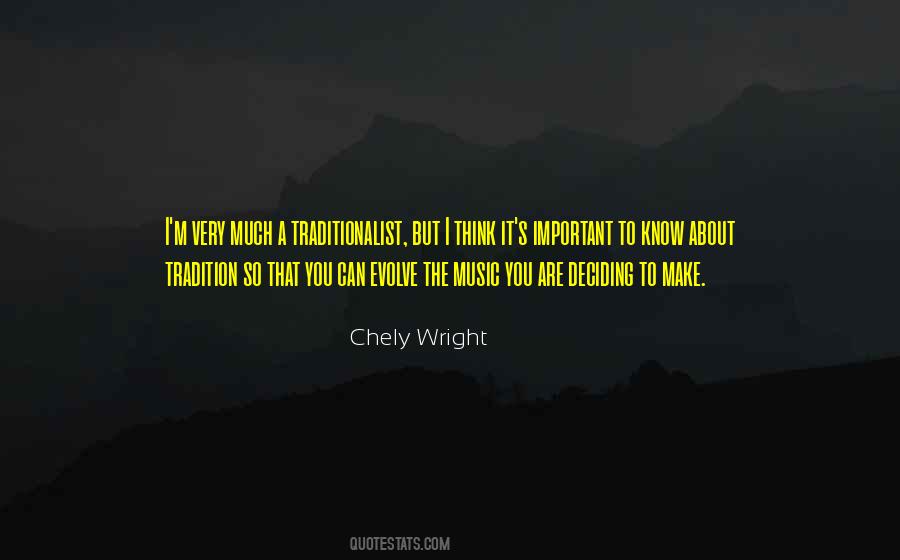 #19. His eyes are somewhere between gray and blue, and his hair is somewhere between brown and blond, and I am somewhere between hostile and attracted. - Author: Emery Lord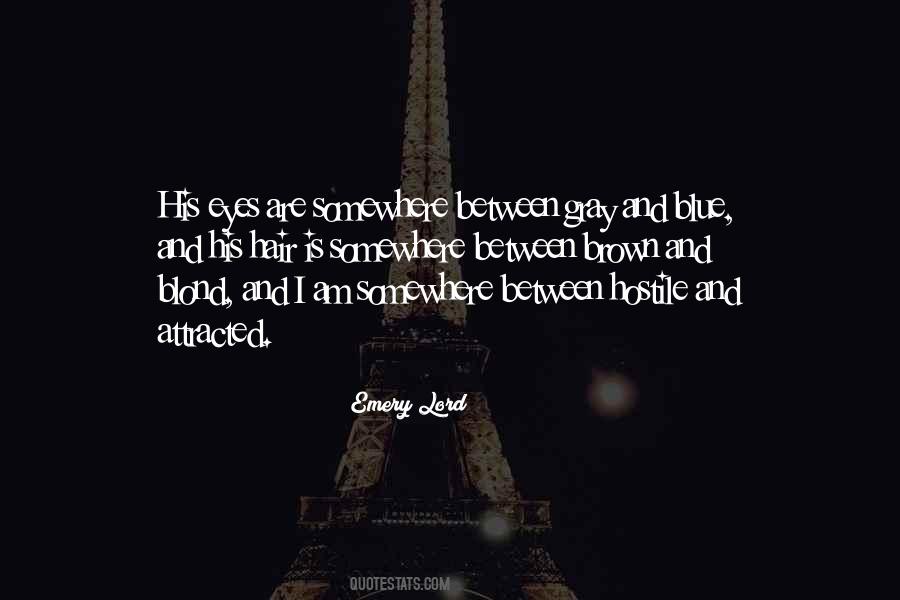 #20. I've saved every dime I've made in my life. - Author: Chely Wright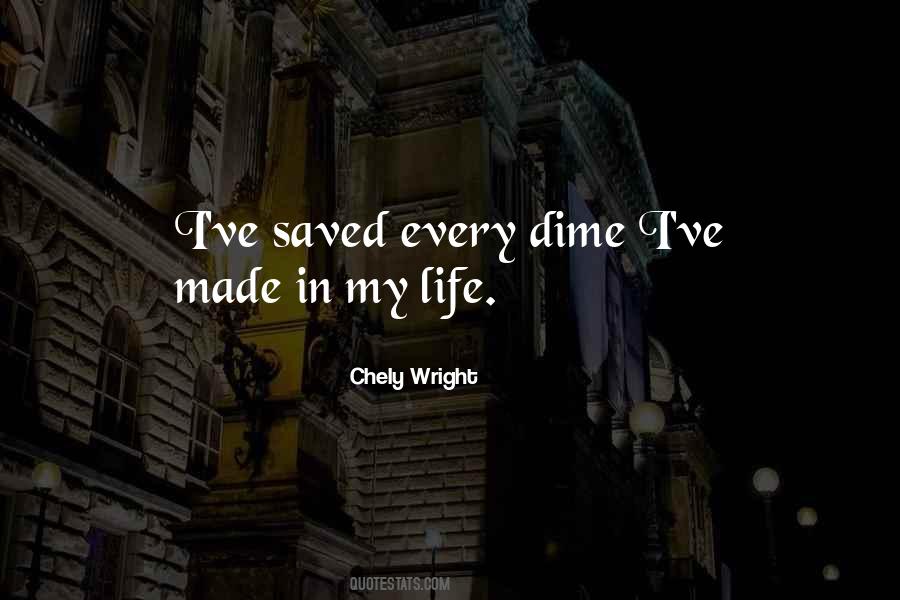 #21. I am a gay, Christian, farm girl from Kansas who sang Country Music and I did the very best I could do
to know God and to share God. - Author: Chely Wright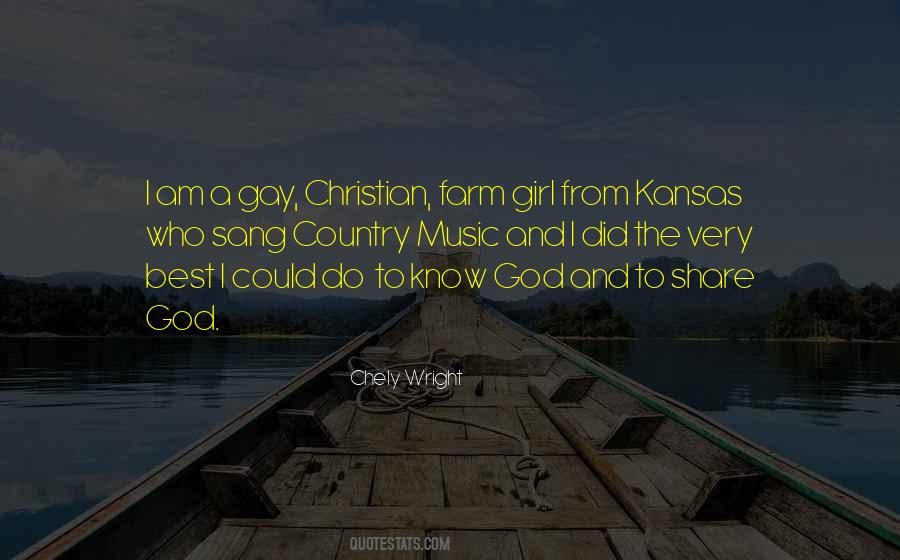 #22. I'd like my writing to be recognized with a Grammy. - Author: Chely Wright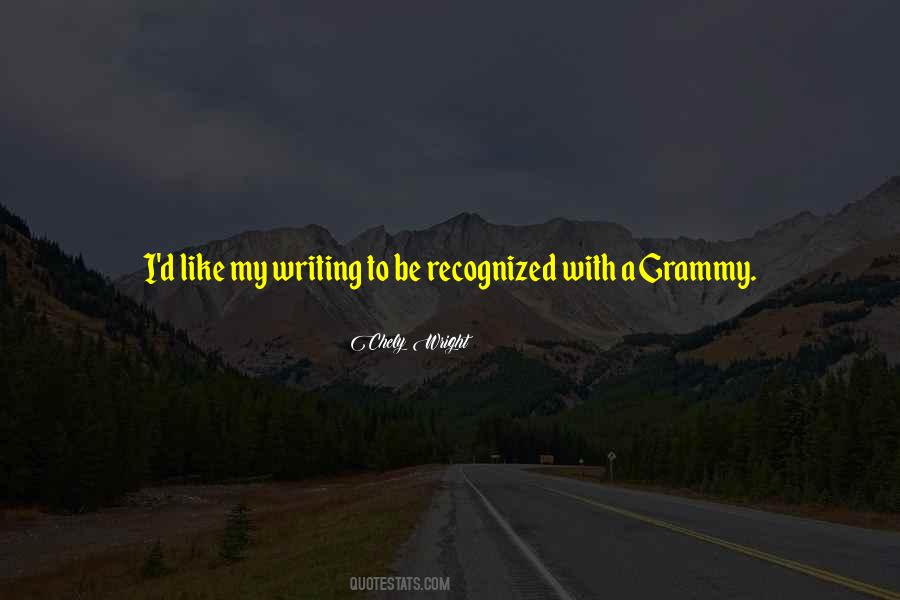 #23. In the first decade of my life, I came to know and love God, as I was raised in a Christian home and community. - Author: Chely Wright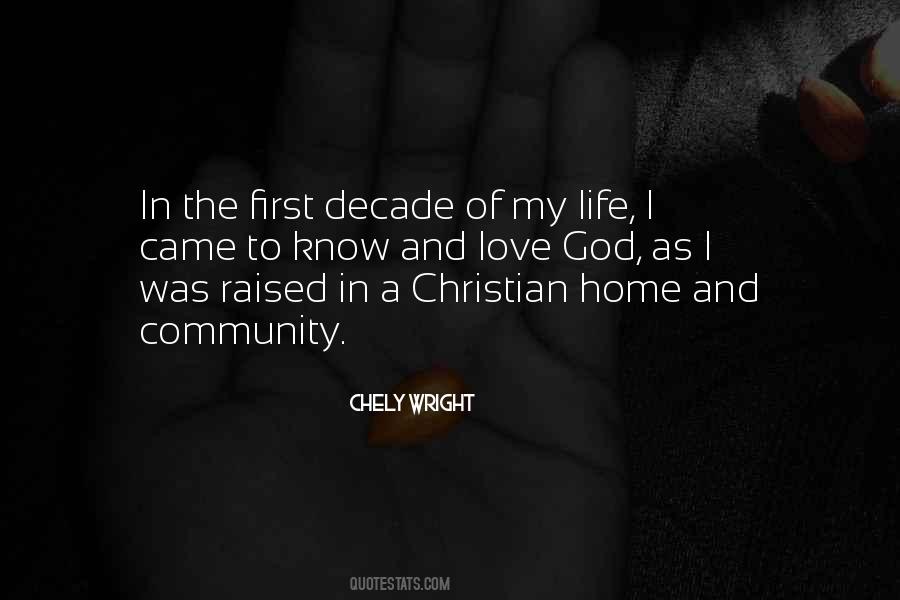 #24. Human beings are not designed to be alone. None of God's creatures are. - Author: Chely Wright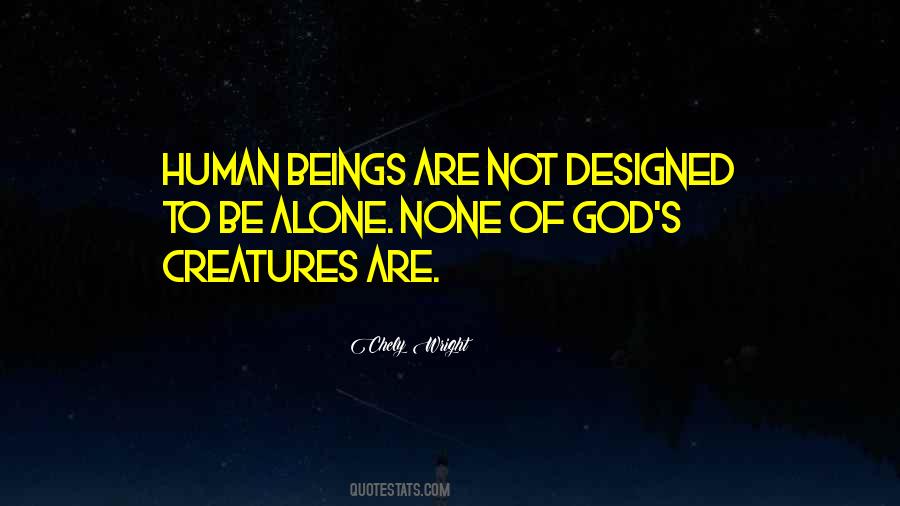 #25. I#pray because the need flows out of me all the time-walking and sleeping. It does not change # God - it changes me. - Author: C.S. Lewis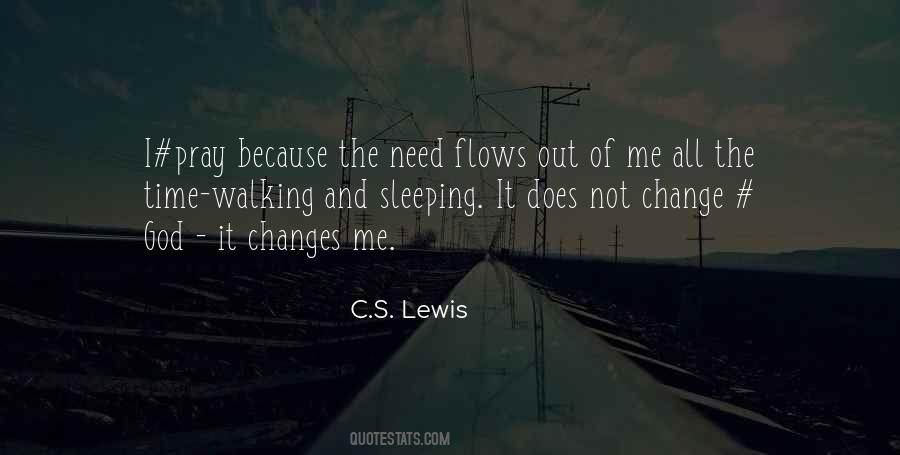 #26. I'm not a Democrat, I'm not a Republican-I'm an American, I'm a human. - Author: Chely Wright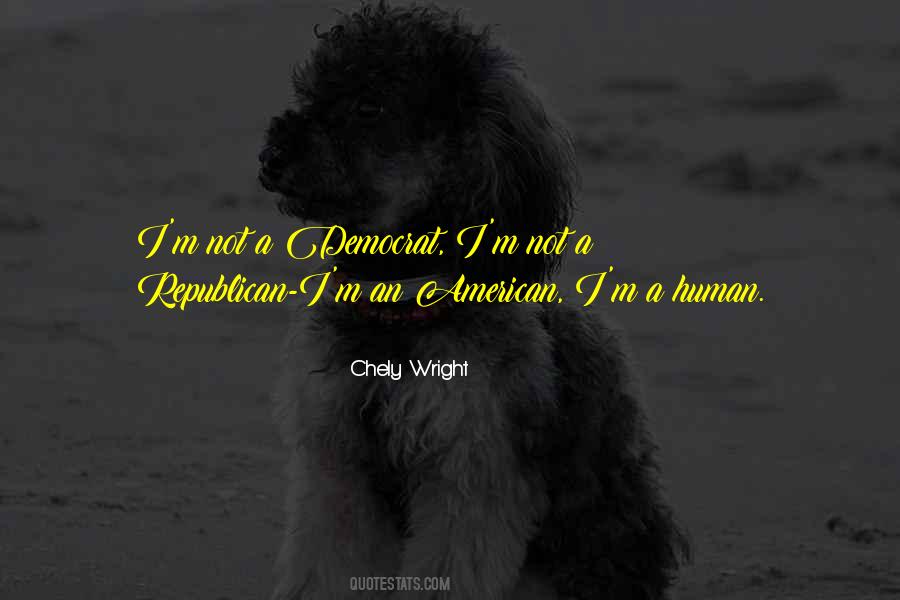 #27. I know this is probably sort of sudden." The boy hesitated. "But I was wodnering if you would care to go to the movies with me tomorrow night. - Author: Beverly Cleary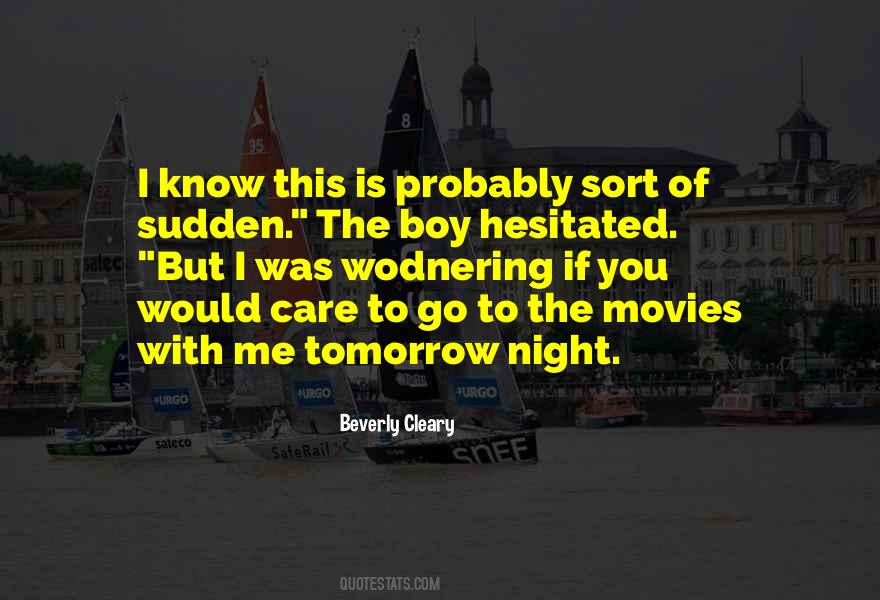 #28. I felt like a sinful person when I dated men and allowed them to feel for me in a way I knew I could never naturally feel for them. That felt wrong and a lie. - Author: Chely Wright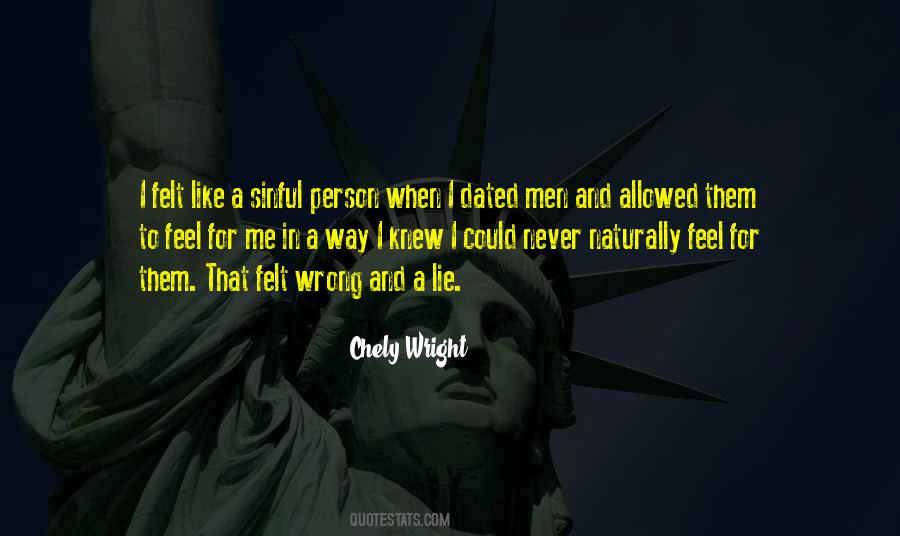 #29. I wish I had a great relationship with my mother. - Author: Chely Wright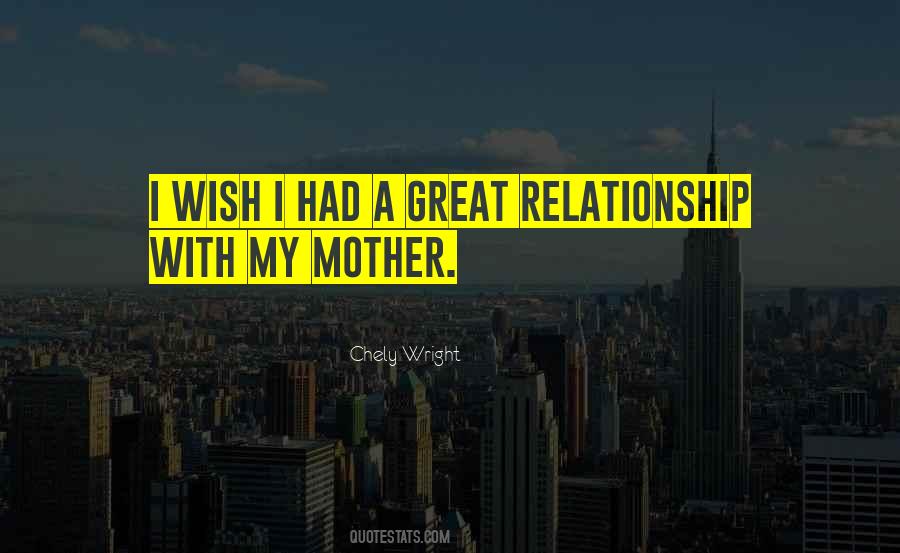 #30. It is only love that has already fallen sick that is killed by absence. - Author: Diane De Poitiers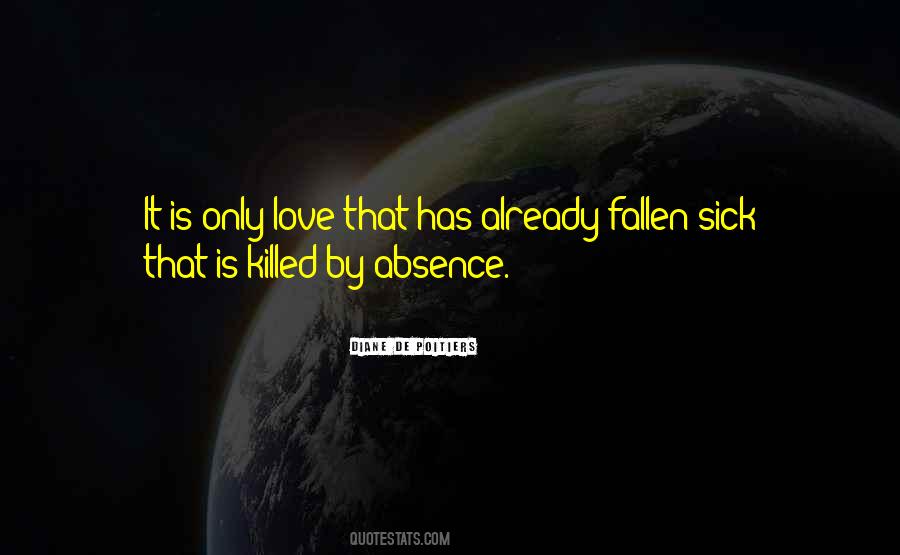 #31. Both my parents are actors, and I saw them struggle with work, waiting for phone calls. - Author: Charlotte Le Bon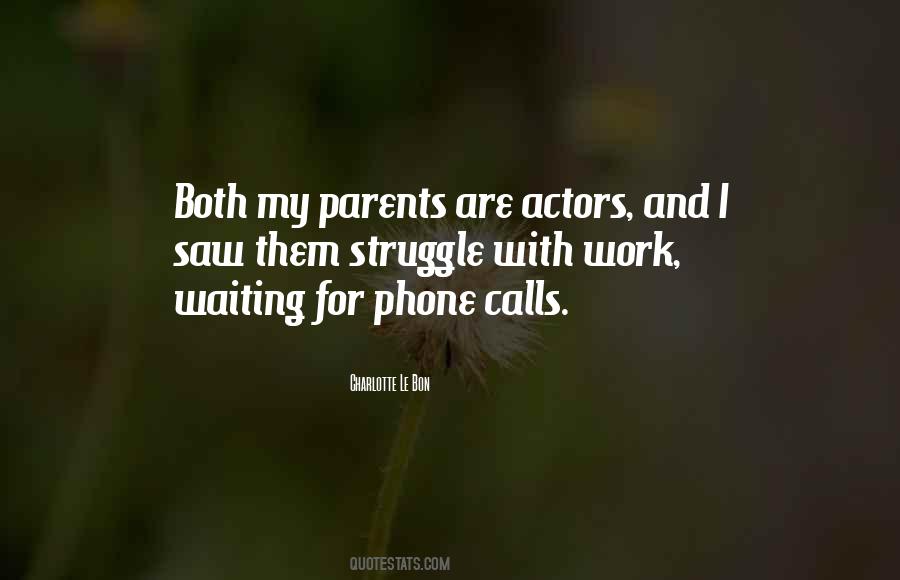 #32. I grew up in a very modest house. We were poor-we lived on the poverty level. We all got jobs as young kids. - Author: Chely Wright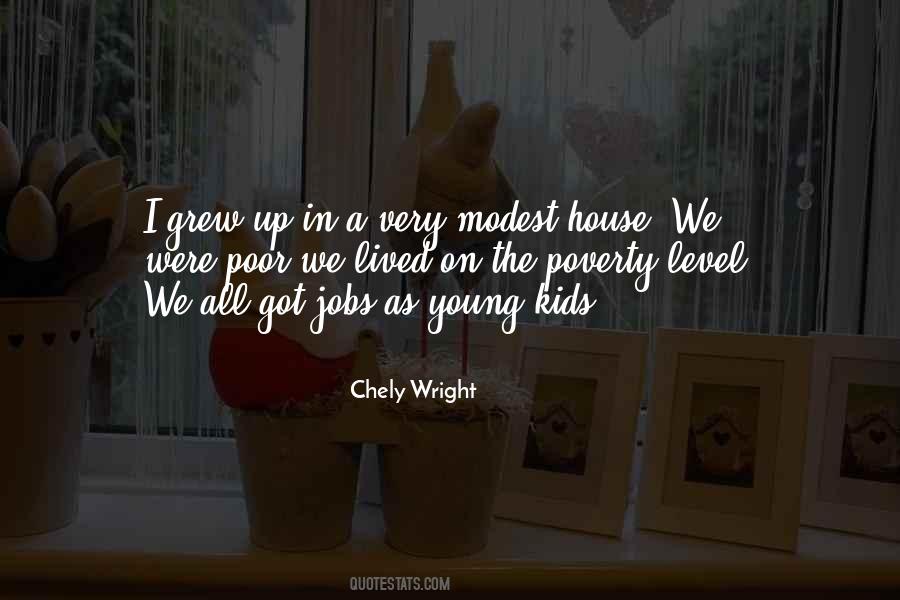 #33. I'm a Scorpio, and who knows if there is any validity to it, but I'm very emotional. I have high highs and low lows. - Author: Chely Wright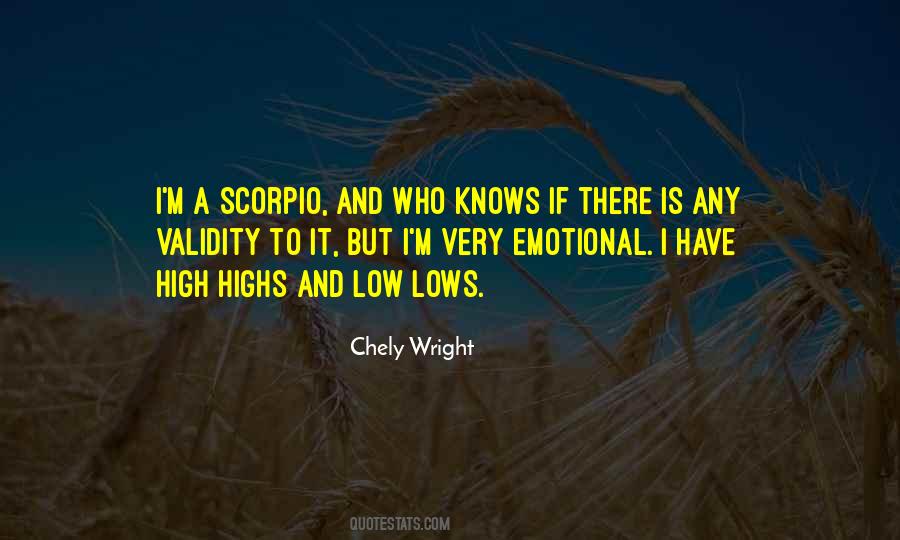 #34. If I have a hit, then I hope the people who like the hit song go out and buy my album so they can hear it all. - Author: Chely Wright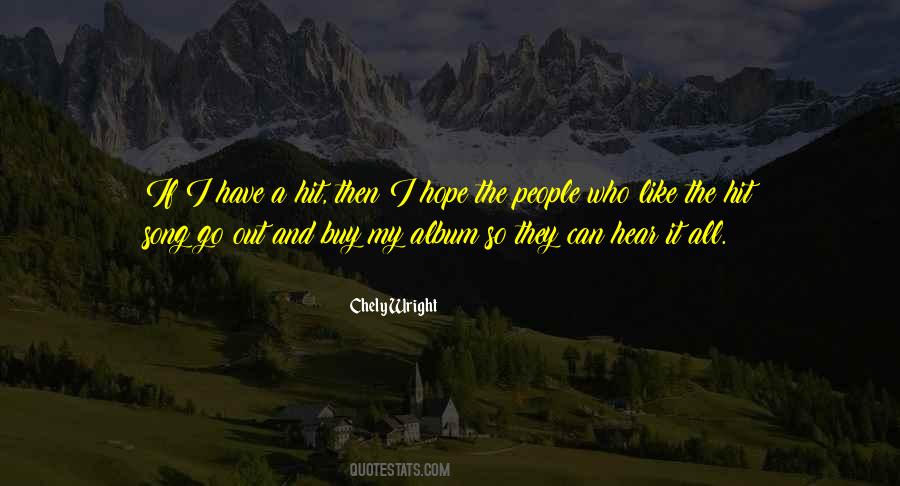 #35. I came along at a time when the industry was eating its young. - Author: Chely Wright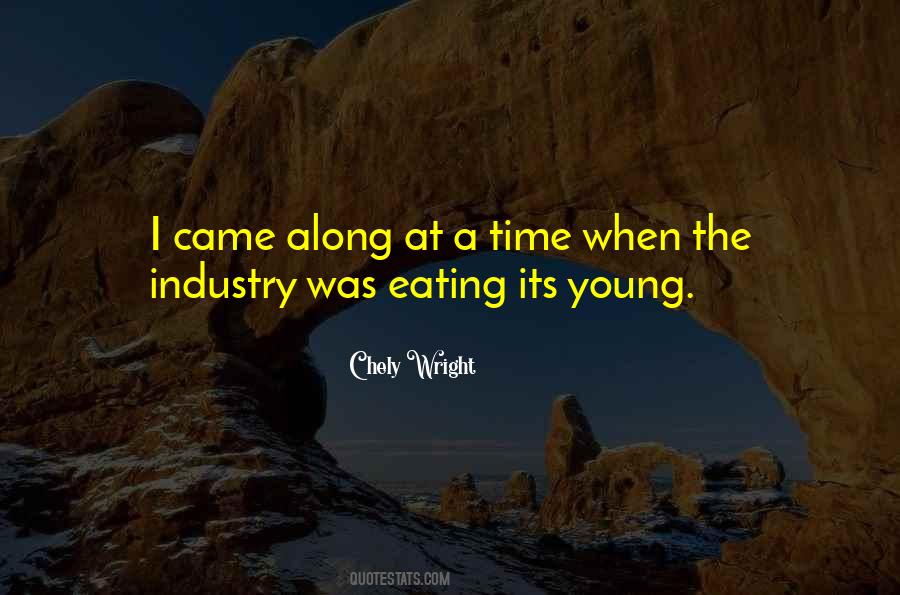 Famous Authors
Popular Topics