List of top 36 famous quotes and sayings about can't stop dancing to read and share with friends on your Facebook, Twitter, blogs.
Top 36 Can't Stop Dancing Quotes
#1. I should've died a hundred thousand times,Teetering stoned off the side of a building.Nobody loved me and nobody even triedYou can't hang on to something that won't stop moving.Singing and dancing to them nighttime songs.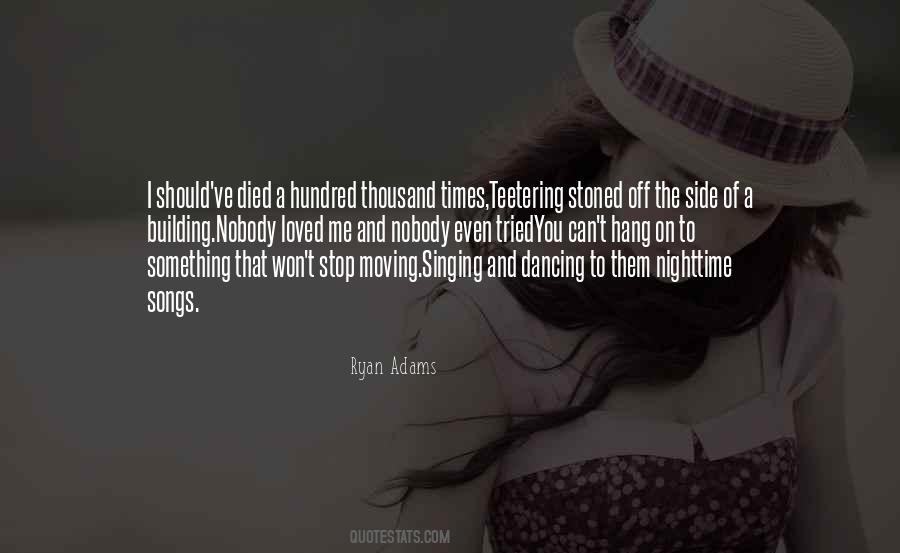 #2. Now stop your dancing; you wouldn't come out and dance when I played to you.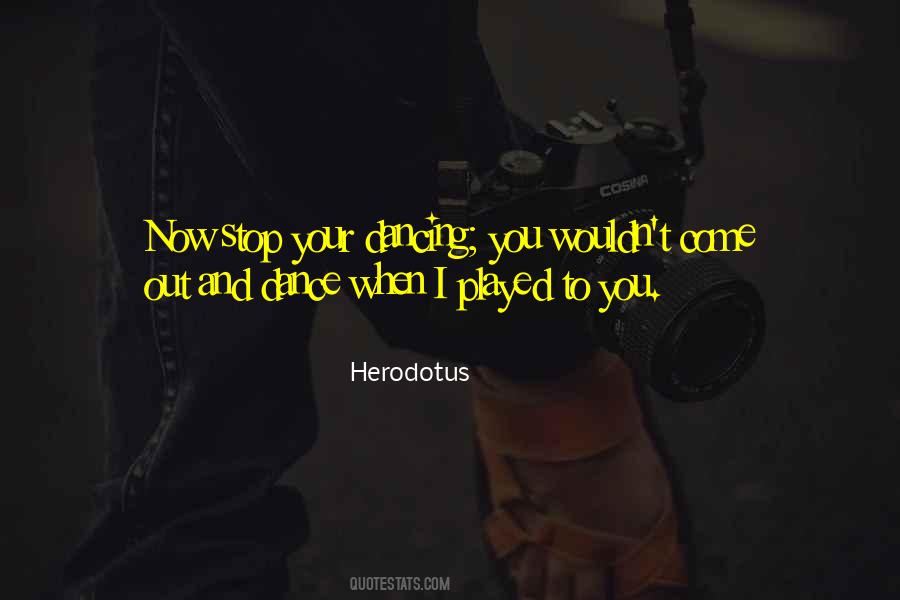 #3. The chicken's still dancing
the chicken won't stop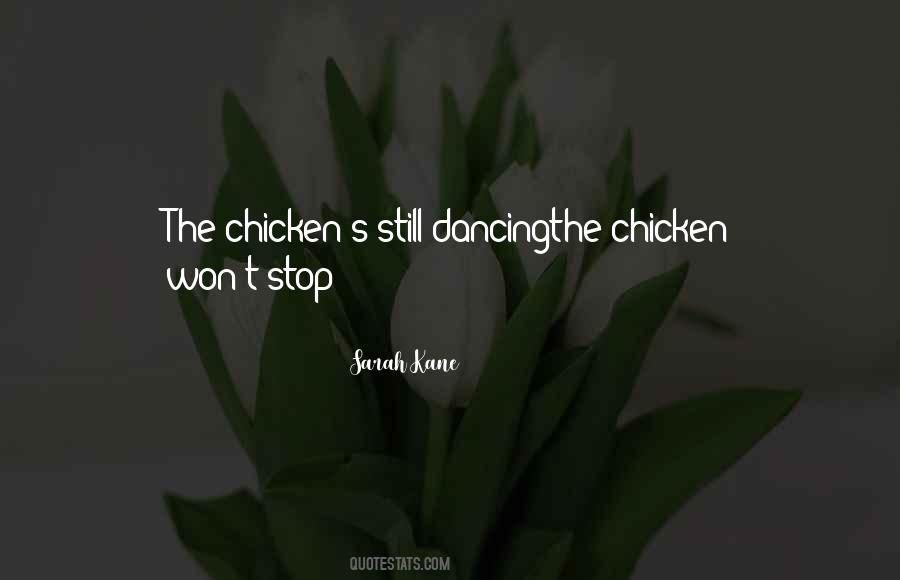 #4. It doesn't matter if I'm off the beat. It doesn't matter if I'm snapping to the rhythm. It doesn't matter if I look like a complete goon when I dance. It is my dance. It is my moment. It is mine. And dance I will. Try and stop me. You'll probably get kicked in the face.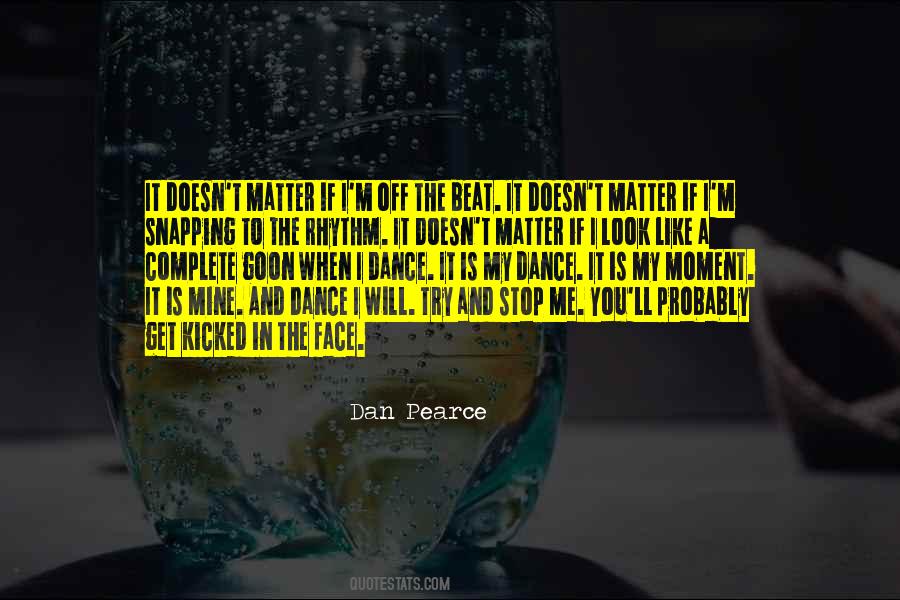 #5. I remember tap-dancing and singing in front of the TV when I was a kid, telling my dad to stop watching Ed Sullivan or Milton Berle and watch me.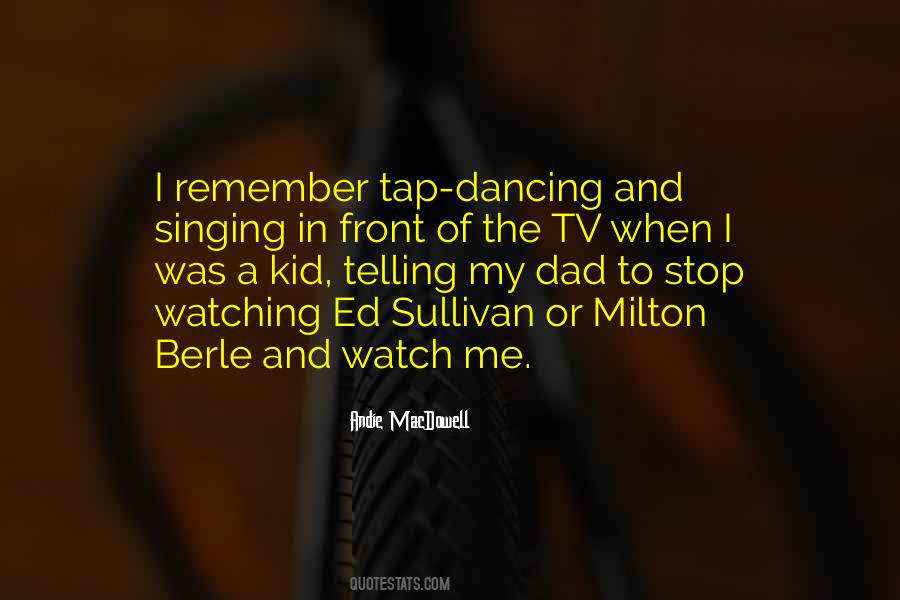 #6. I started performing very young as a salsa dancer, and every time I was on that stage dancing, all I knew was that I wanted to speak. I wanted the music to stop, and I wanted to speak.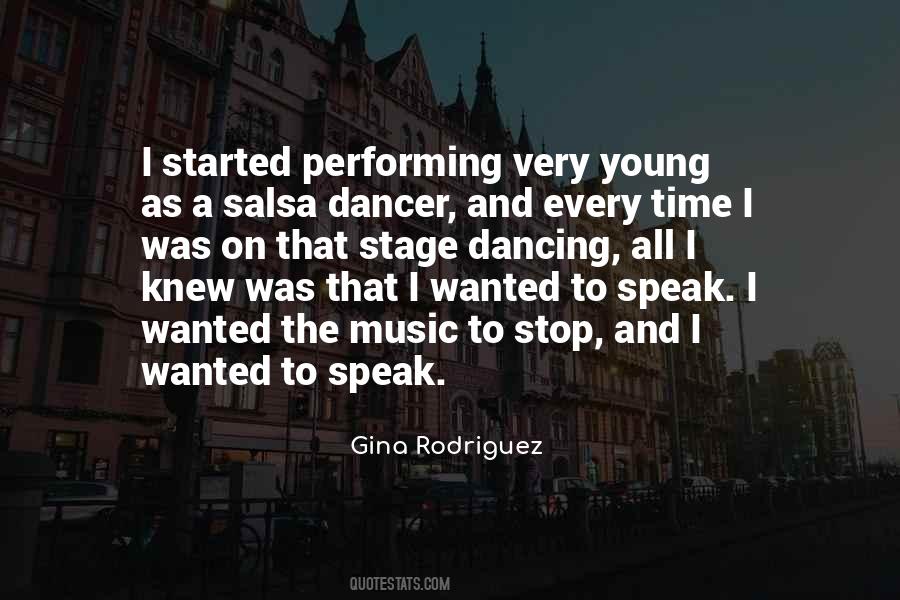 #7. People won't stop painting, just as they won't stop making music or dancing. This is a facility we have. Children don't stop doing it or having it. On the other hand, it seems we don't need painting anymore. Culture is more interested in entertaining people.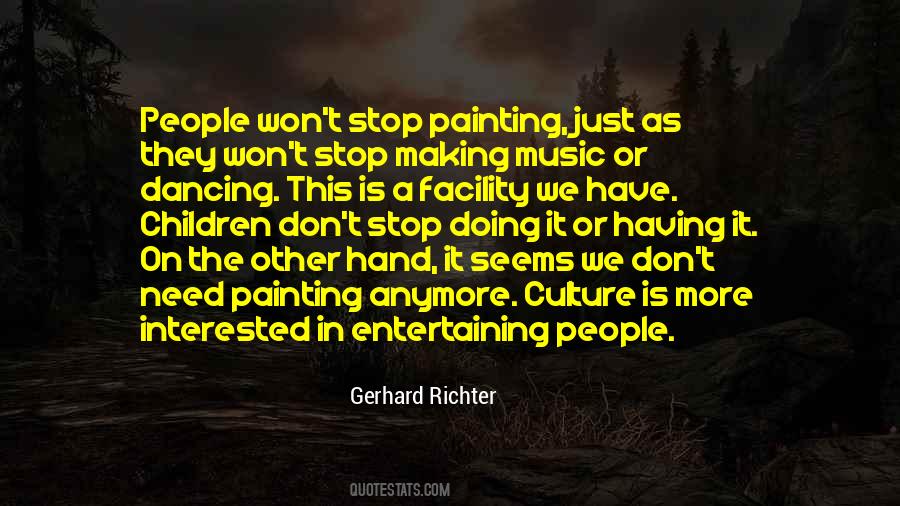 #8. The song and dance didn't stop us dying. It just stopped the fear of death swallowing us up while we were still alive.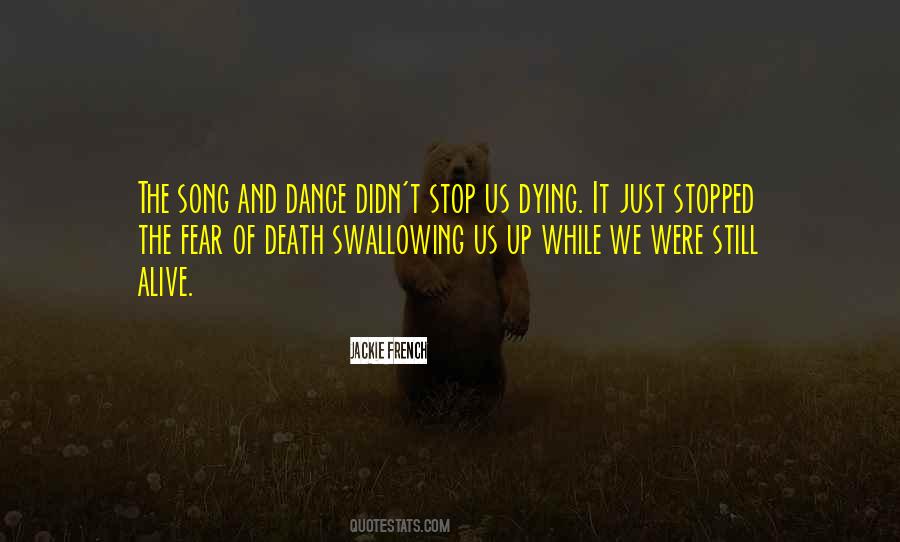 #9. I did not stop dancing; I did take two years off to get myself together.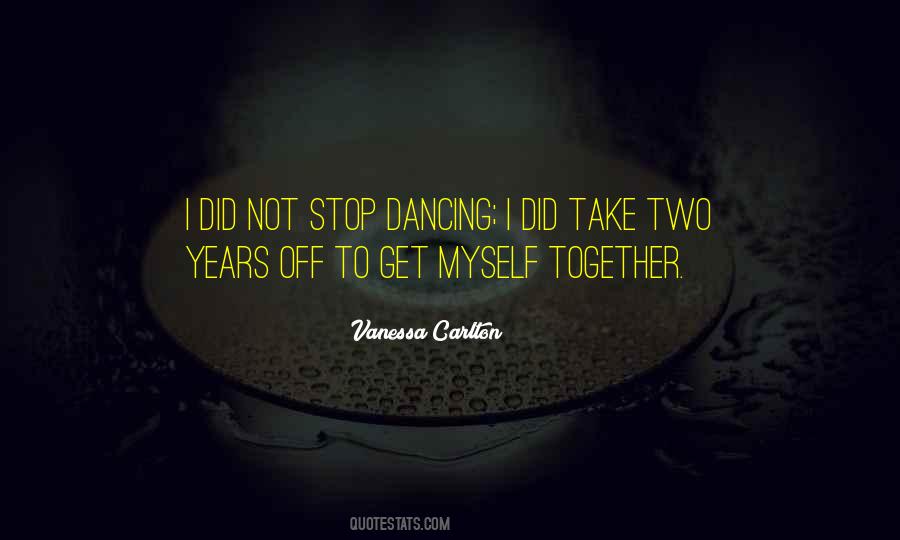 #10. Can I come in?"

I thought that if the moon ever disappeared, the sea would retreat so no one would see it crying. I thought the winds would stop dancing. That the sun would not want to rise again.

Nothing of the kind. The world continues to turn, and meters must be read.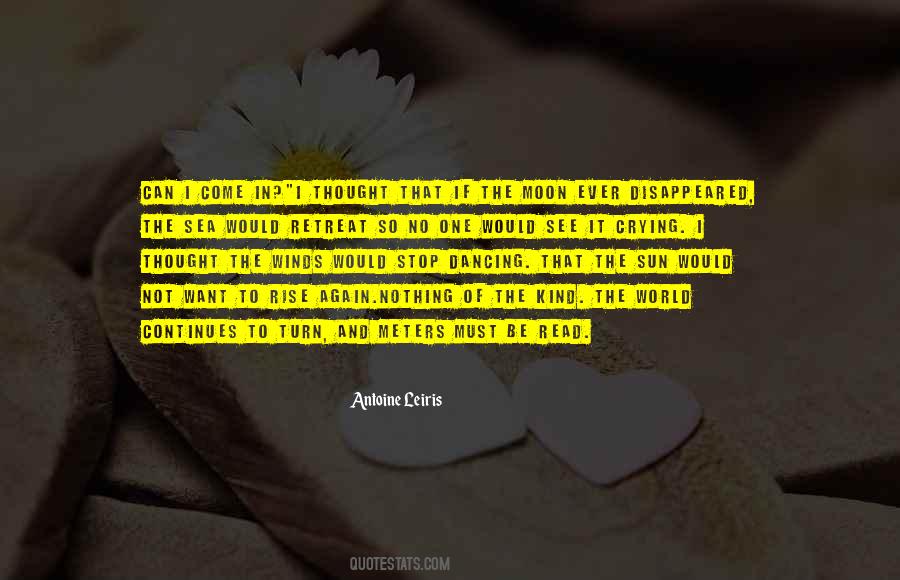 #11. When you dance, your whole body dances, your skin and bones, your soul, The tips of your fingers and the roots of your hair. When you stop dancing you stop living.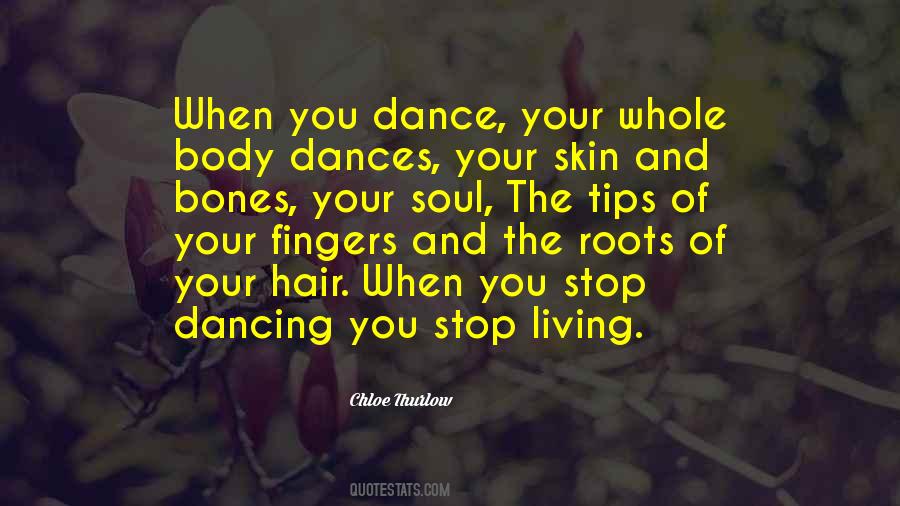 #12. You've got to find ways to breathe while you're dancing so that when it comes time for you to stop and sing again, you have it. To prepare, I do a lot of aerobic activity. Many times at the gym, people will look at me because I'll be on the treadmill humming.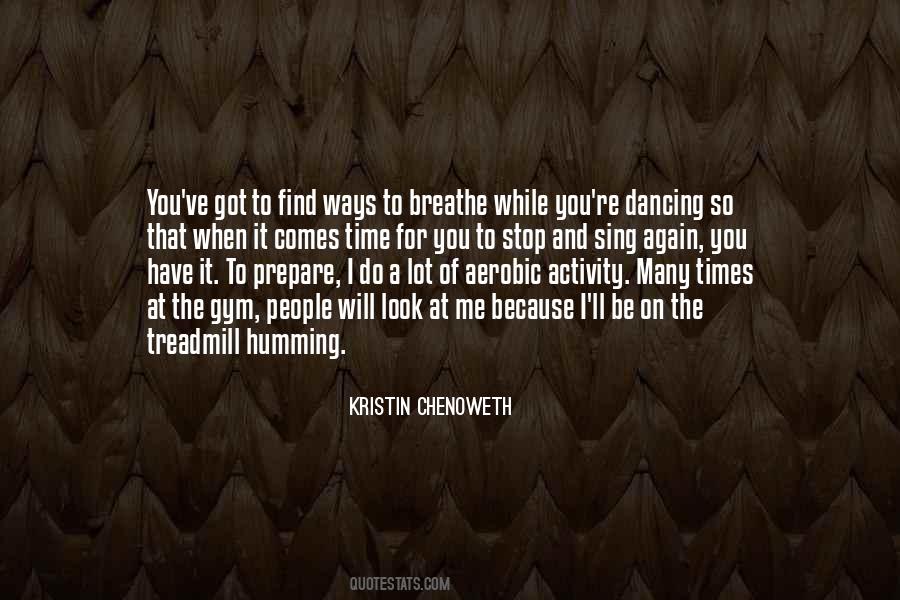 #13. Stop thinking about the steps. There are no moves in blues, only movement. Just listen to the music," Matt whispered into my ear.
I let go, softening into his arms. The sways became steps, and without even realising, I was dancing.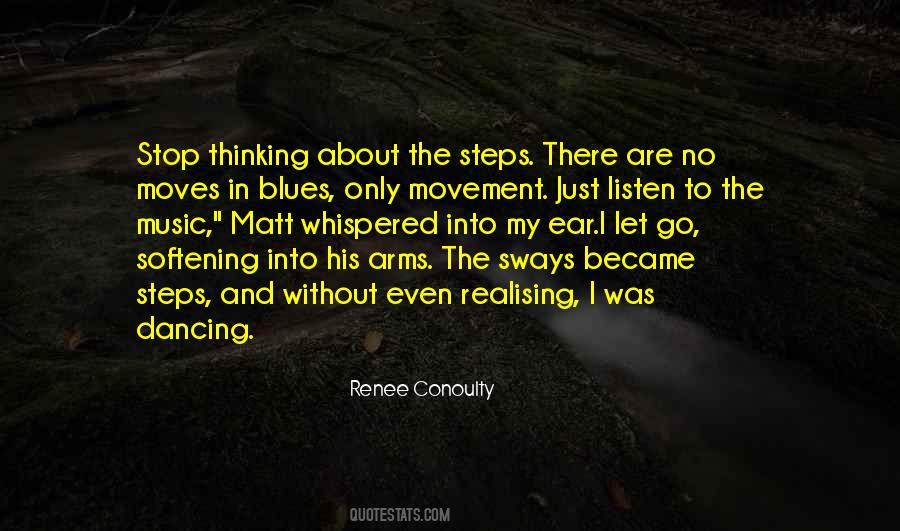 #14. Art is the act of doing work that matters while dancing with the voice in your head that screams for you to stop.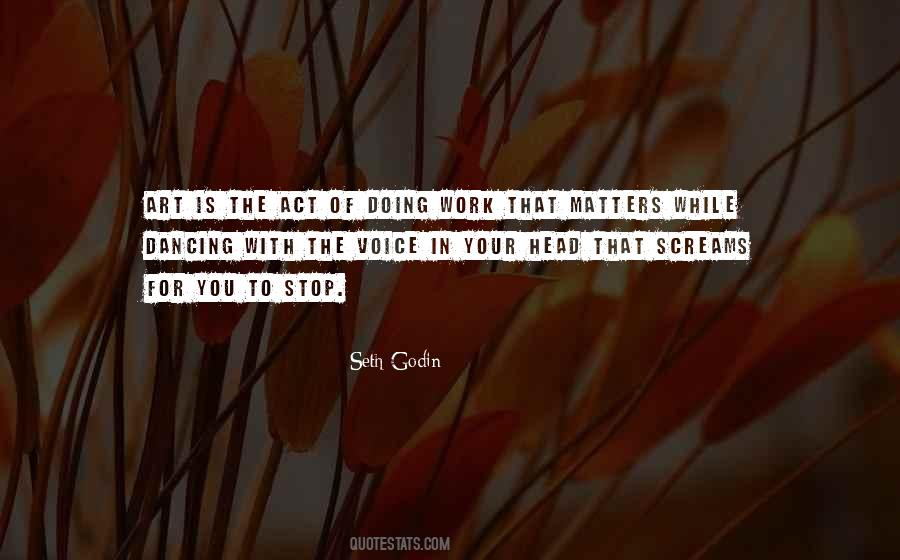 #15. In answer to a question you asked me not a long ago, a question I didn't answer at the time ... it is worth it. Love is a perilous dance too, you see. And if we stop dancing, we'll die.
Don't ever stop dancing.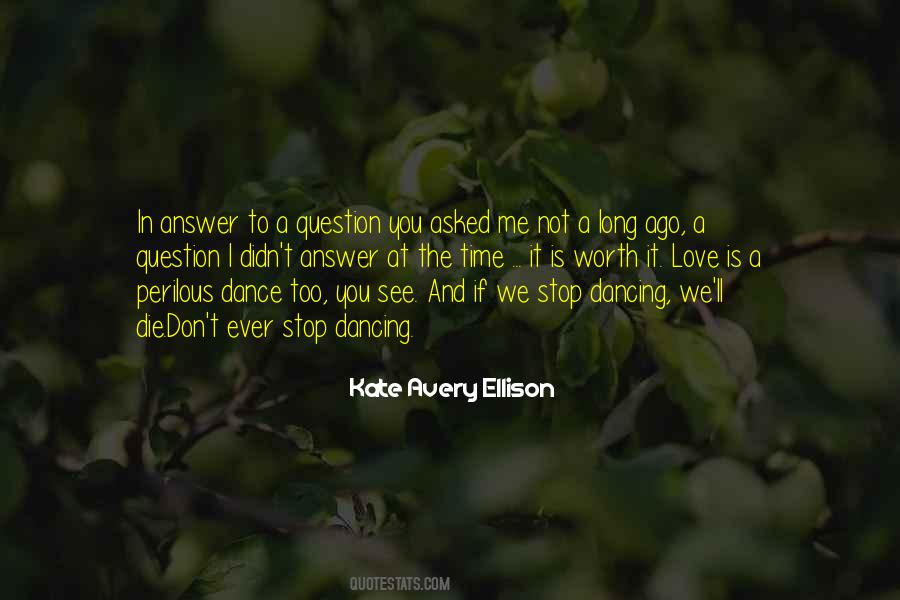 #16. I can't stop being in parades. I just love dancing on floats that move really slowly on the city streets in the early morning.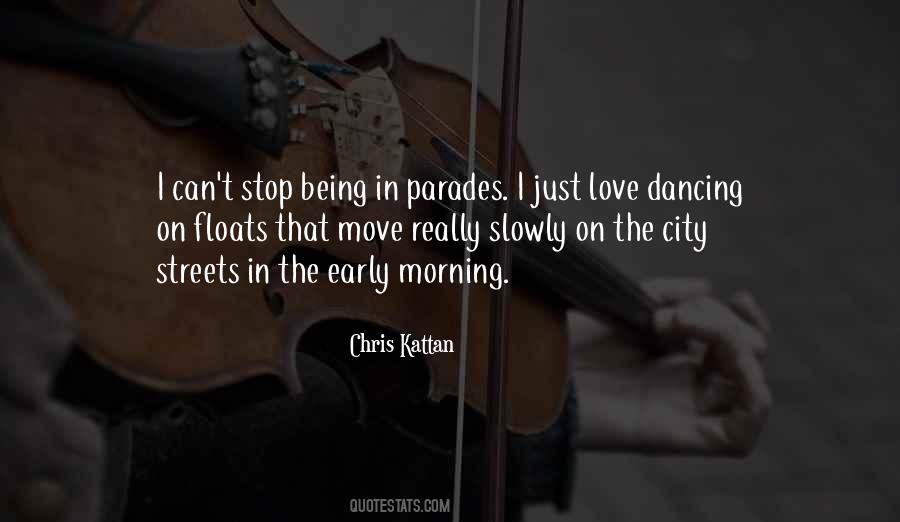 #17. Dancing is bigger than the physical body. Think bigger than that. When you extend your arm, it doesn't stop at the end of your fingers, because you're dancing bigger than that. You're dancing spirit.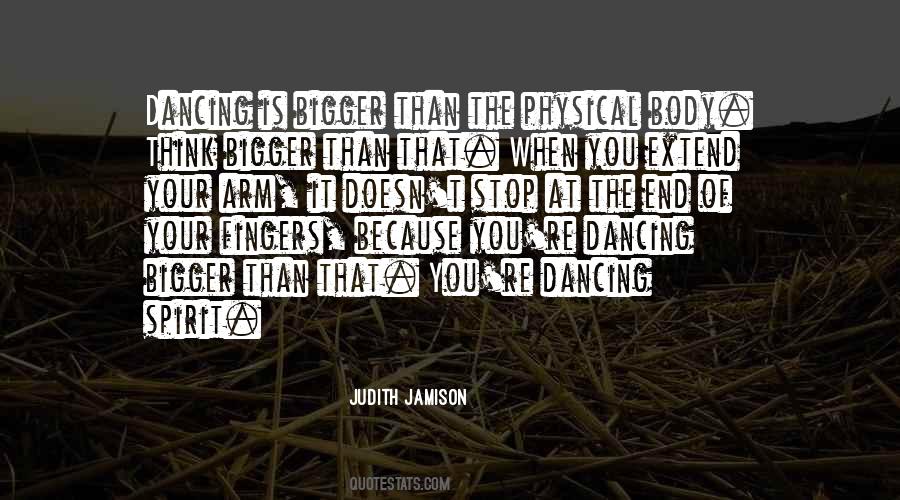 #18. 'Can't Stop Dancing' is this other side of me that I was ready to introduce to my fans, which is like, after you hang out with me, you start to see that I can be chilled and relaxed, and I'm a little bit more mature for my age.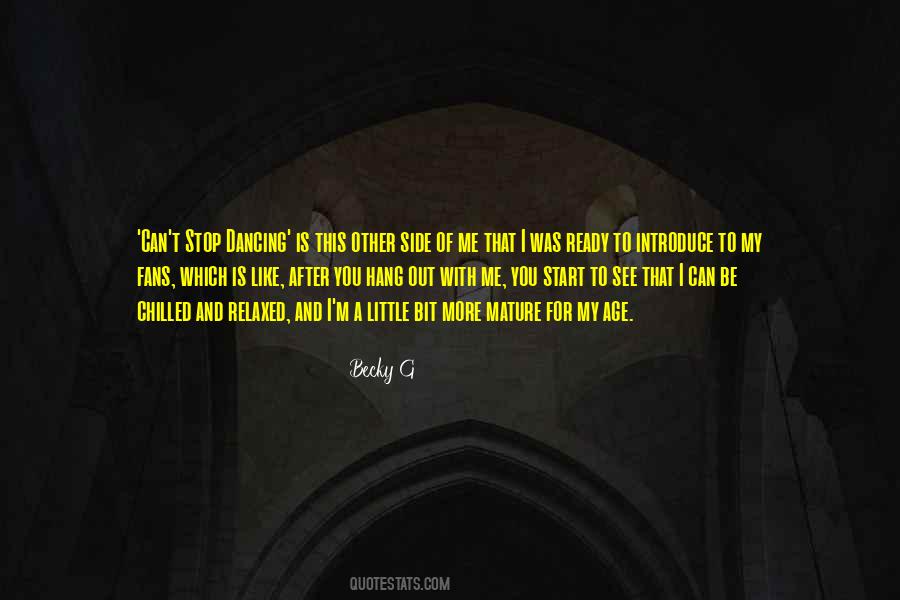 #19. AND STOP BELLY-DANCING WITH BIRDS, NORWAY, IT'S INHUMANE!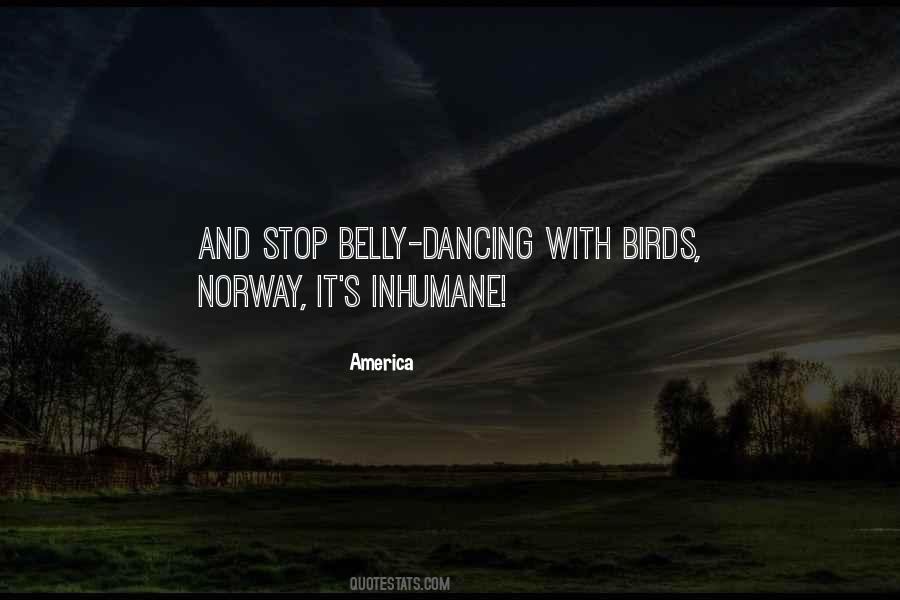 #20. It was the former ballet star Robert Helpmann who famously observed the problem with dancing naked: when you stop on the music, not all parts of your anatomy stop at the same time.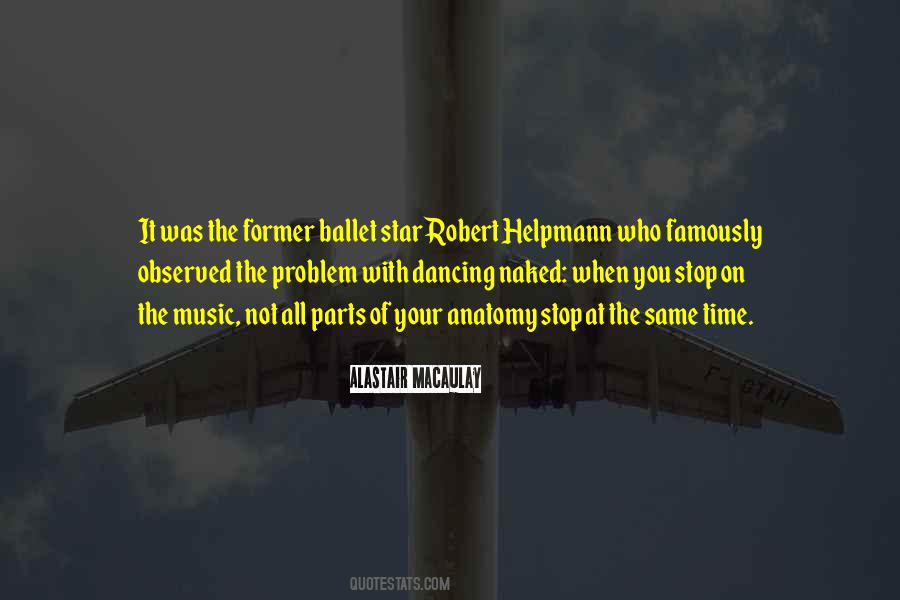 #21. Change is like dancing with a Gorilla - you can't stop when you are tired. You can only stop when the gorilla is ready to stop.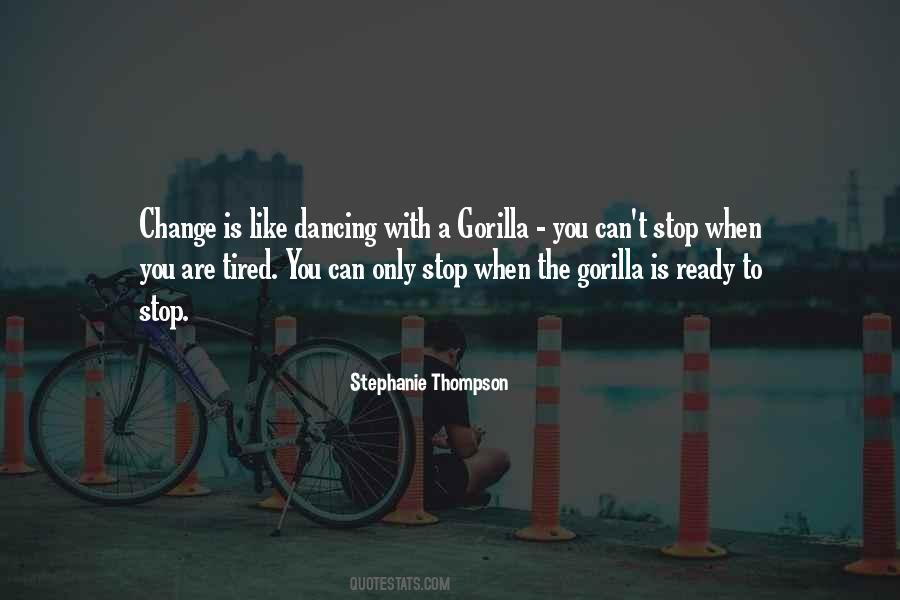 #22. All I can say is what I've always said: If you break your leg, stop thinking about dancing and start decorating the cast.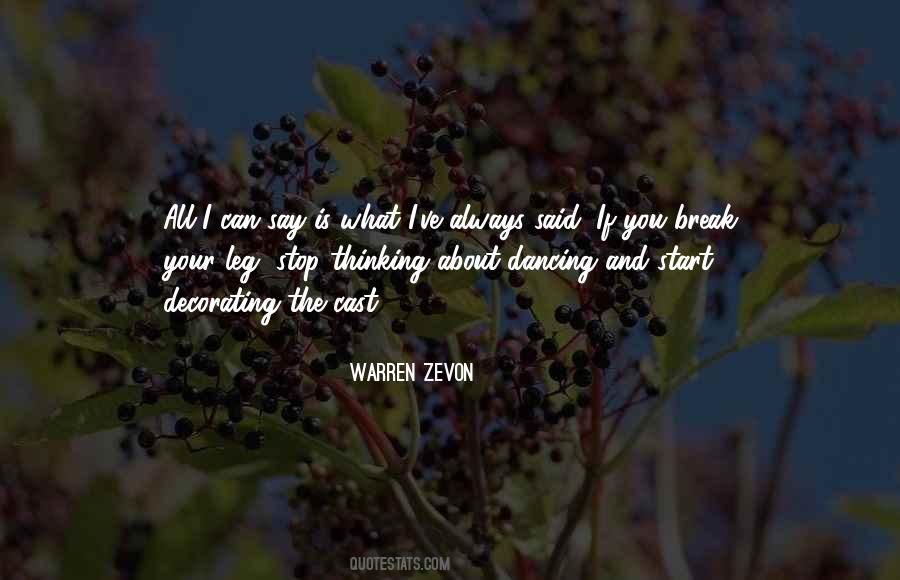 #23. In many shamanic societies, people who complain of being disheartened ... or depressed would be asked, ... When did you stop dancing? ... This is because dancing is a universal healing salve.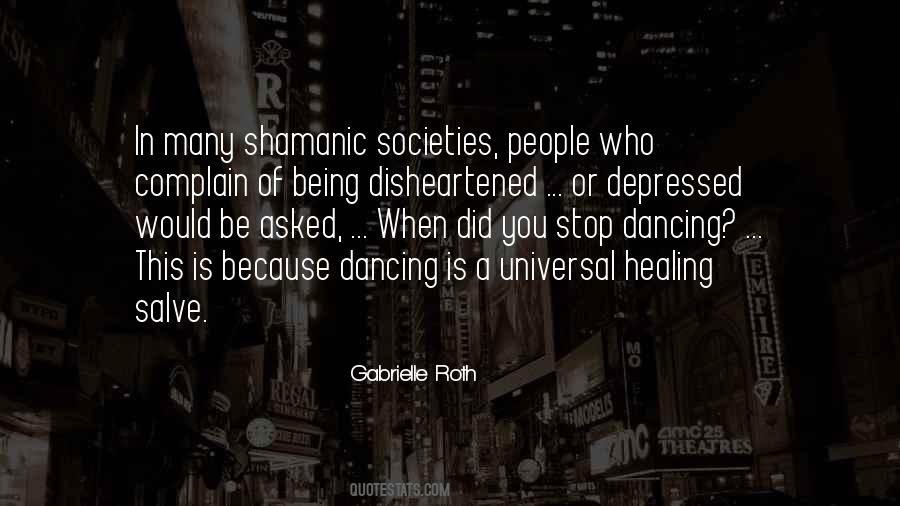 #24. I started salsa dancing with a few different companies and started touring the country. It was fantastic, but I realized that I really wanted to talk every time we were performing. That's a problem because when you're dancing, if you stop to talk, that's not really cool to the other dancers.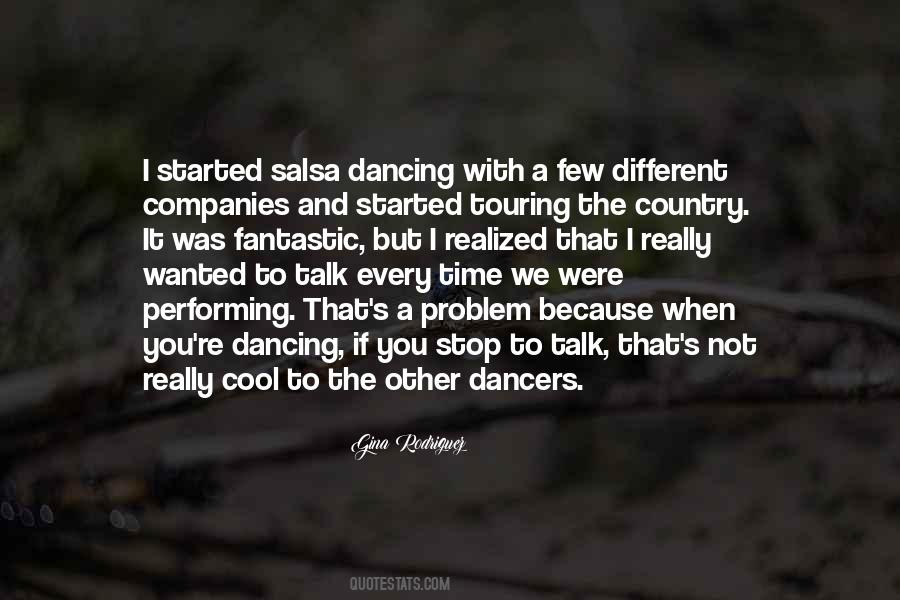 #25. What's your one thing? When you pause long enough to hear its heartbeat, your one thing will take your breath away. When you pause long enough to feel it, your eyes will tear up or you won't be able to stop smiling, dancing and having a blast!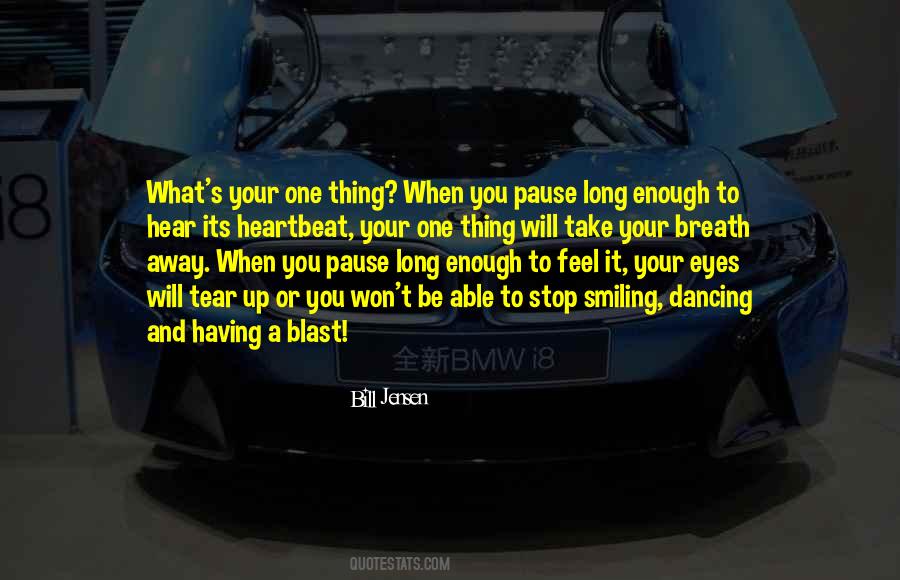 #26. My energy just couldn't stop dancing. I was caught up in the music of struggle, and i wanted to dance.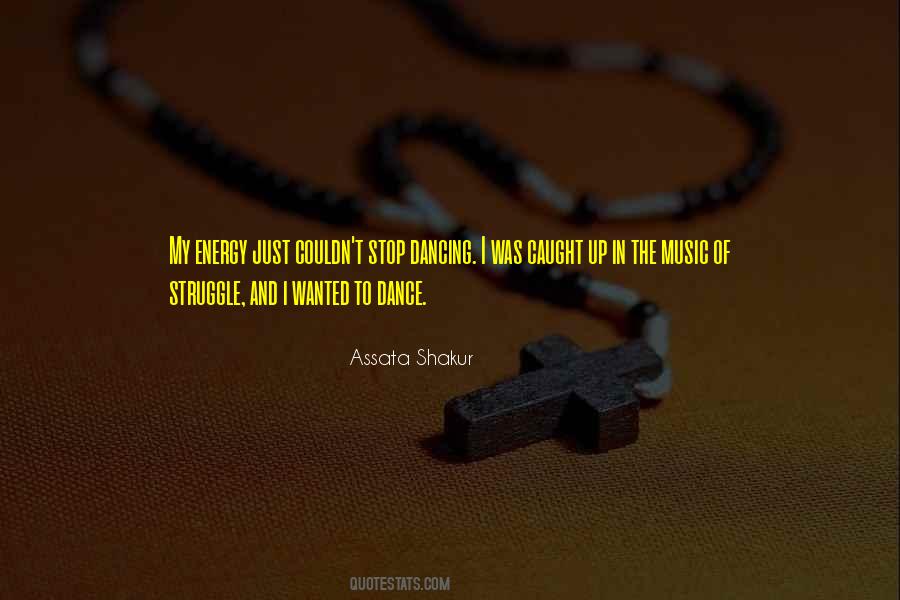 #27. Stop this agony of wishing Play it out Don't think, don't hesitate Curving back within yourself Just create ... Just create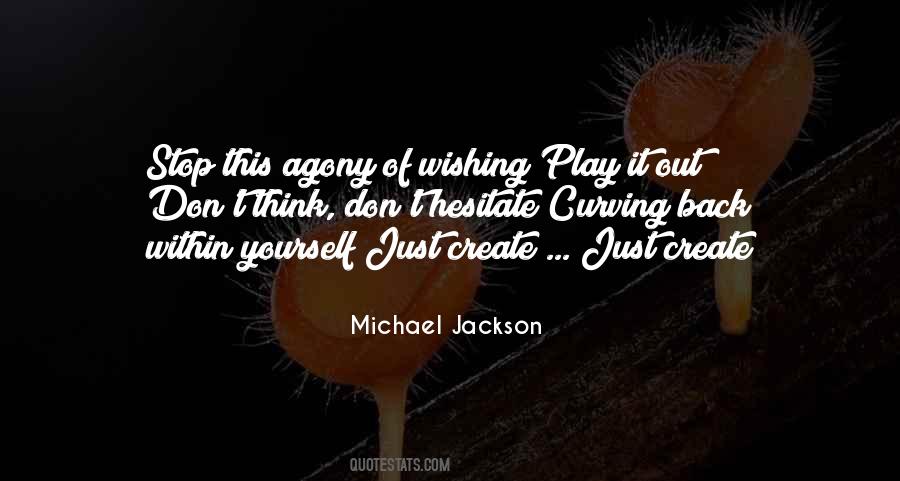 #28. When we're dancing it almost feels the same, I've got to stop myself from whispering your name.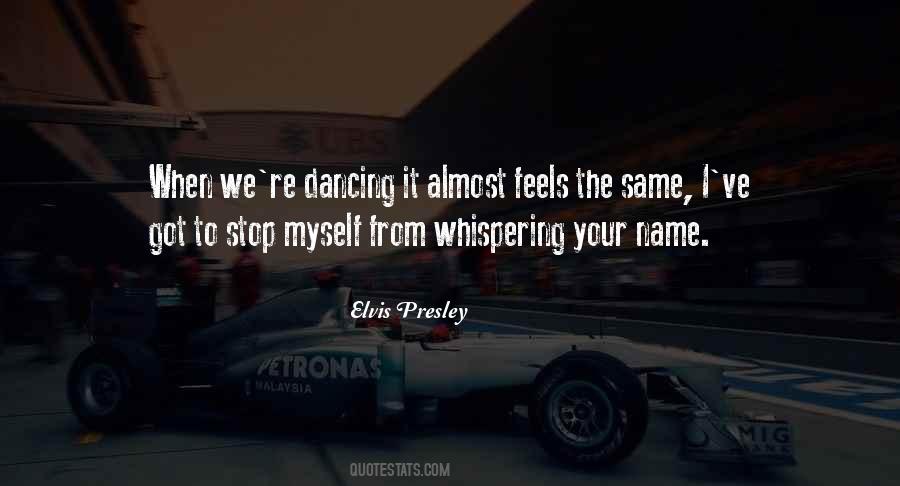 #29. The representational-image urge is actually a kind of heightened perception, and I don't stop to think. I don't freeze up - it's actually a kind of letting-go. It's like dancing. At a certain point it's conscious, unconscious, everything is kind of coming together.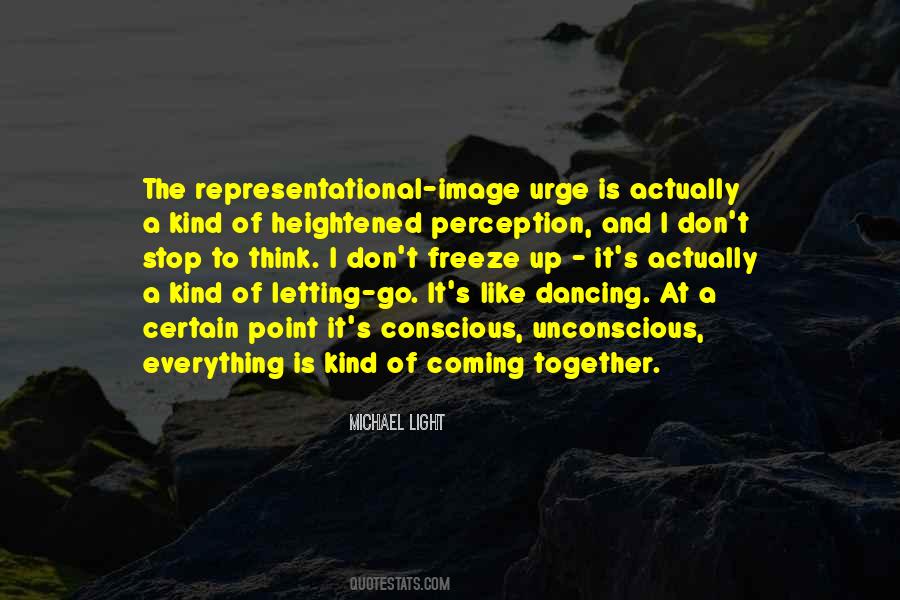 #30. Note to myself - It is time for me to start taking my guitar lessons. One of my neighbor's singing and guitar strumming skills are so cool that I can't stop marveling at the music wafting around here.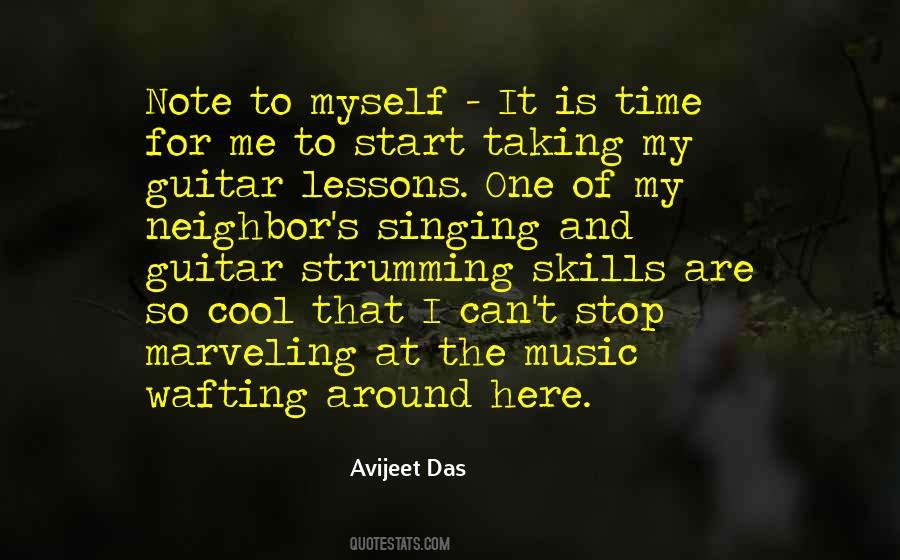 #31. I will not stop singing
the Muses who set me dancing.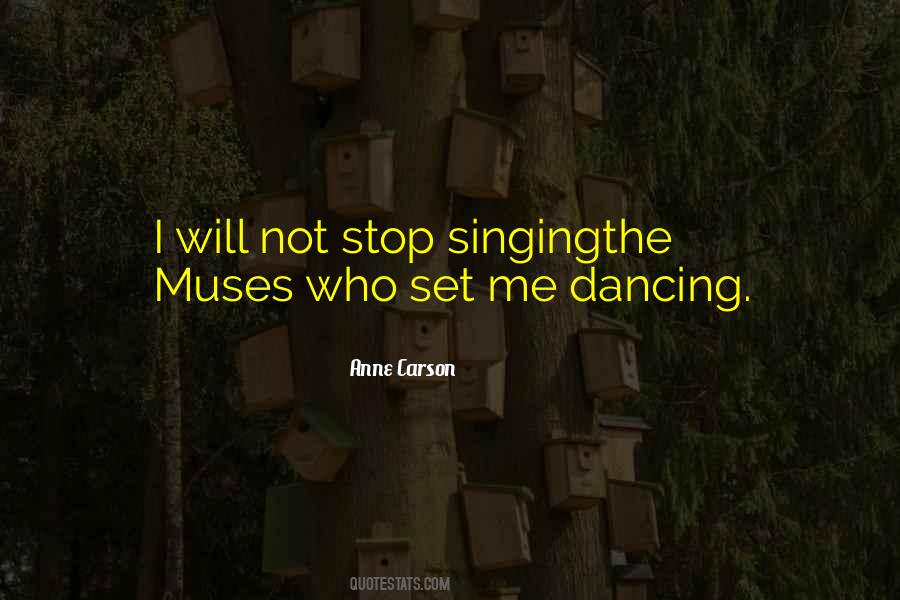 #32. and while he did all the actual dancing, I remember whirling around and around the porch those hot summer days so long ago and never wanting to stop.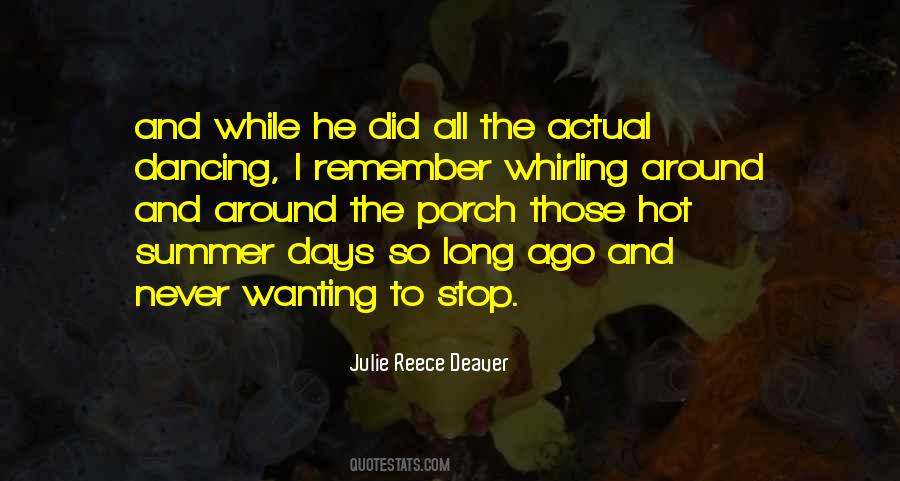 #33. My mum took me to the ballet at three, and that was the only time I sat still, with jaw open, mesmerised. She brought me home, and I wouldn't stop dancing.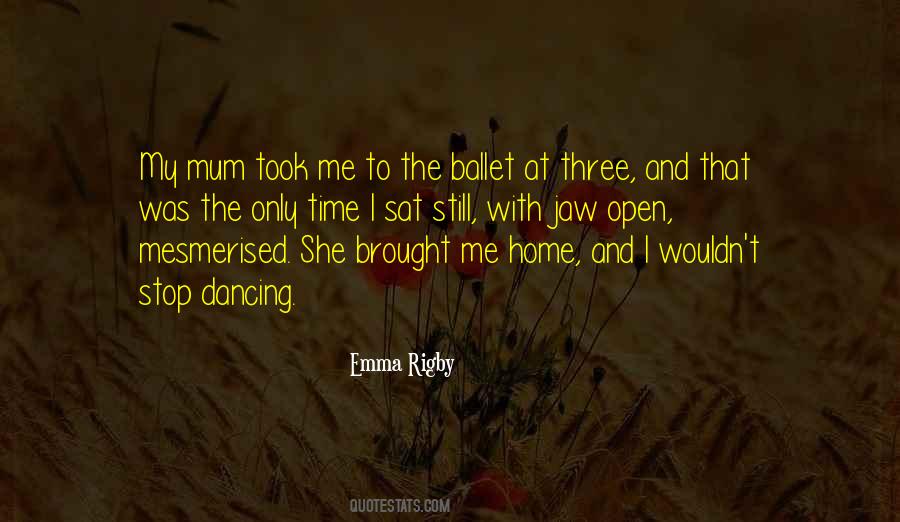 #34. The first rule to living in America is 'Stop tap dancing, you fool!'.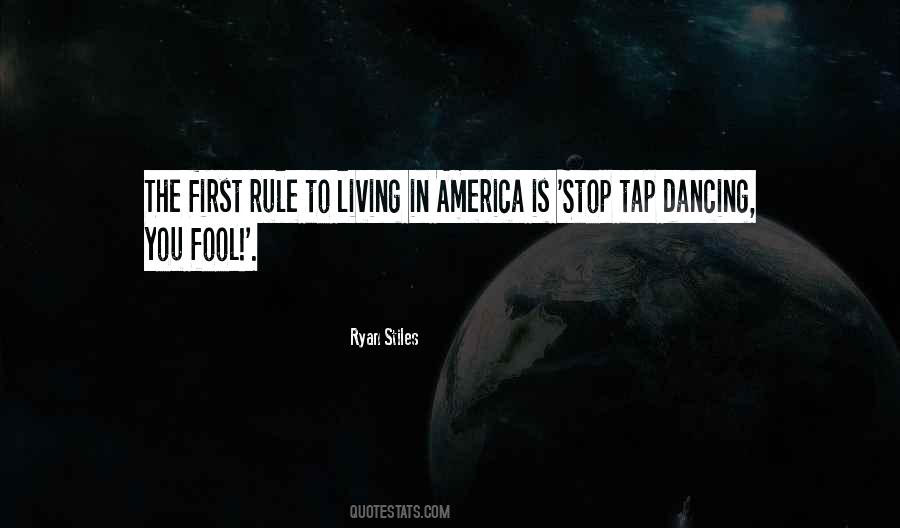 #35. The only way to leave the circle, to stop dancing with the jailer, is to find a way to preserve one's individuality, that unique which evades description but differentiates one human being from the other.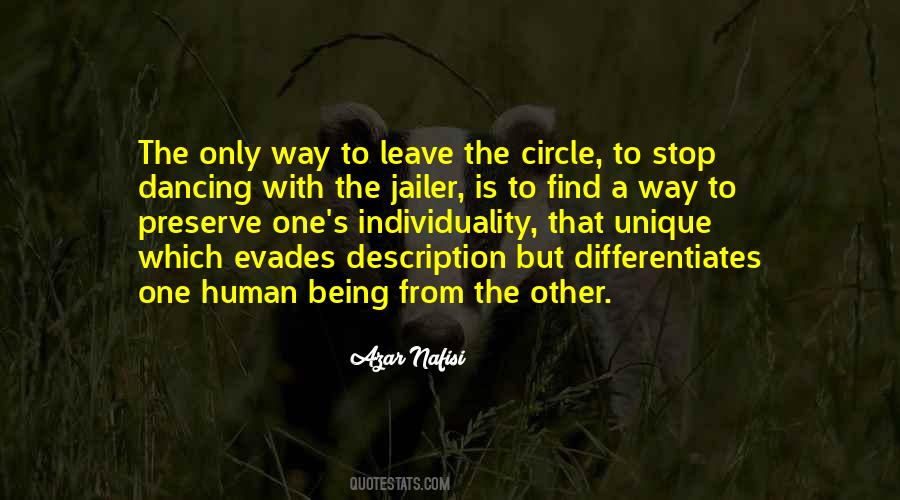 #36. Ask Nureyev to stop dancing, ask Sinatra to stop singing, then you can ask me to stop playing.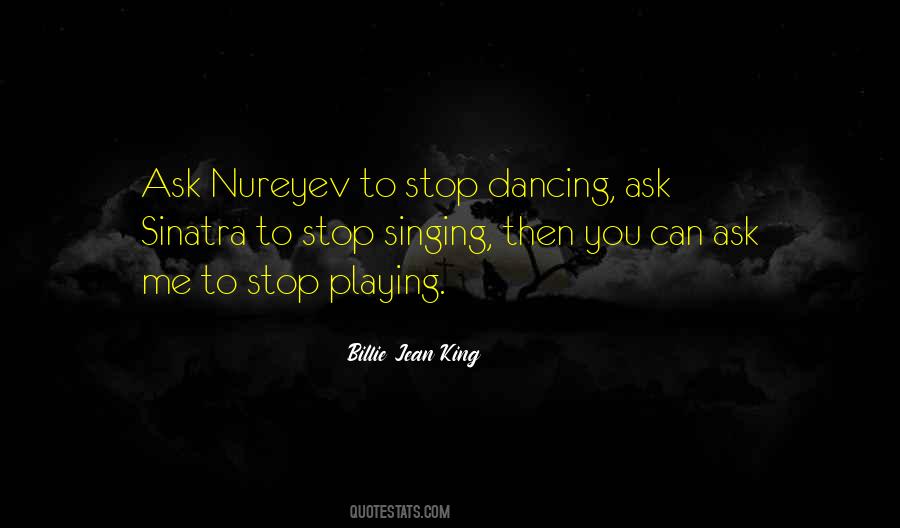 Famous Authors
Popular Topics