Candice Accola Famous Quotes & Sayings
List of top 27 famous quotes and sayings about candice accola to read and share with friends on your Facebook, Twitter, blogs.
Top 27 Candice Accola Quotes
#1. As far as the quote-unquote shipping community goes, I love the passion behind anyone who ships Caroline and Klaus. They are very hardcore shippers ... - Author: Candice Accola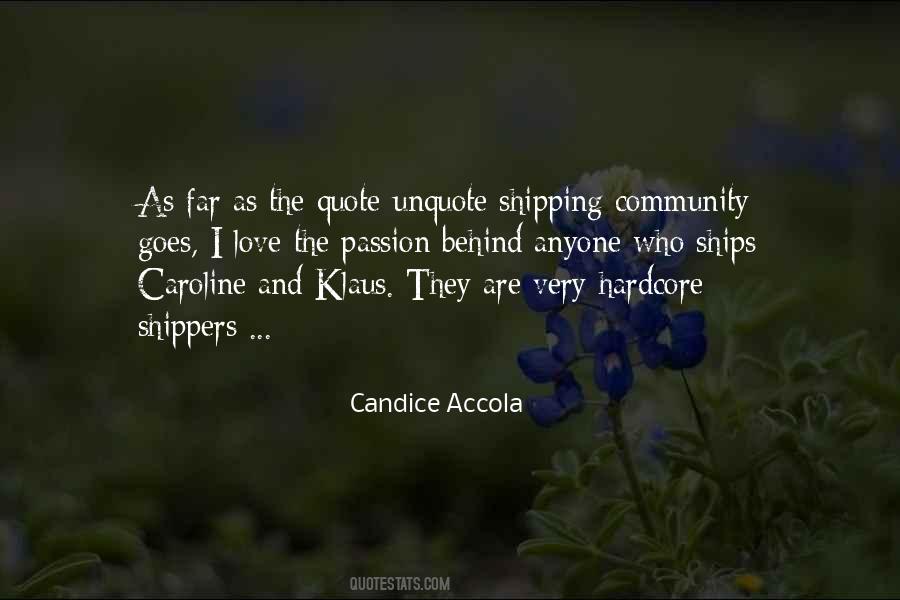 #2. What I want for Christmas is to be a Japanese pop star. [Laughs] Santa can't exactly put that under the tree, but I'm hoping that some magic will happen overseas. - Author: Candice Accola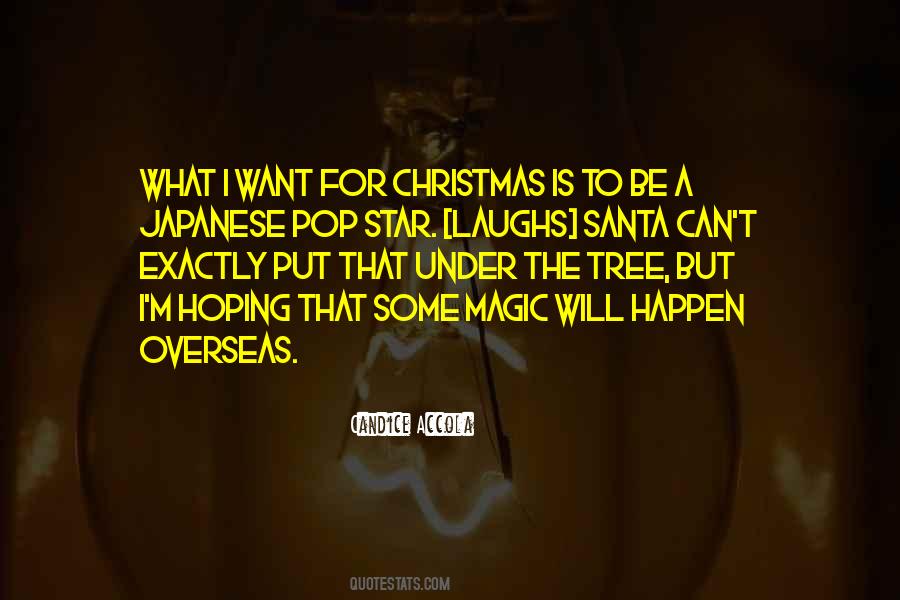 #3. I love to read. And right now I'm on my last hundred pages of 'The Corrections' by Jonathan Franzen, and I really enjoyed it. His writing is just - he's one of those writers where you just go, 'There are people just meant to be novel writers.' - Author: Candice Accola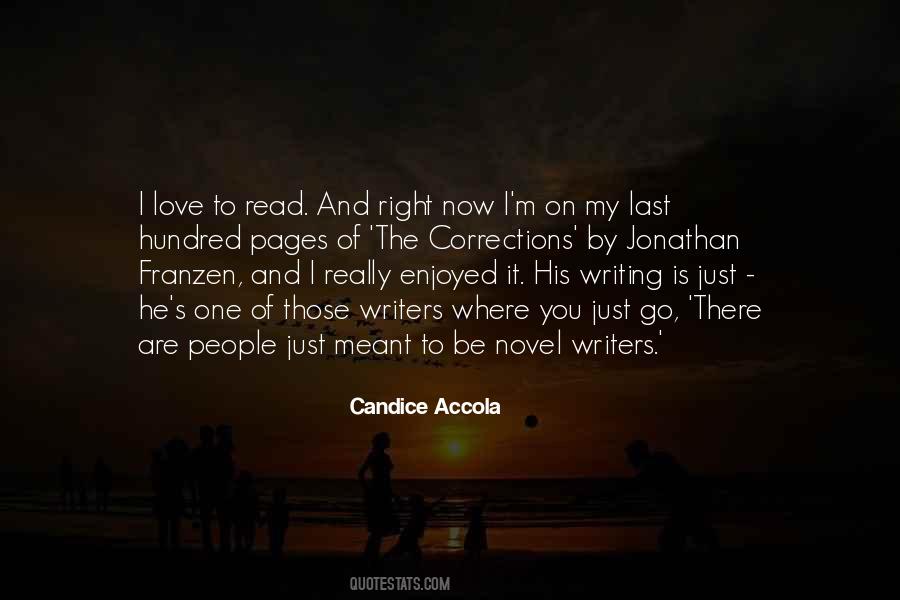 #4. It's always weird when you see a movie, and there's no reason for someone to, like, jump on stage and be a singer, and then they just do that ... But if it came organically, I would grab that mike and jump on stage for sure. - Author: Candice Accola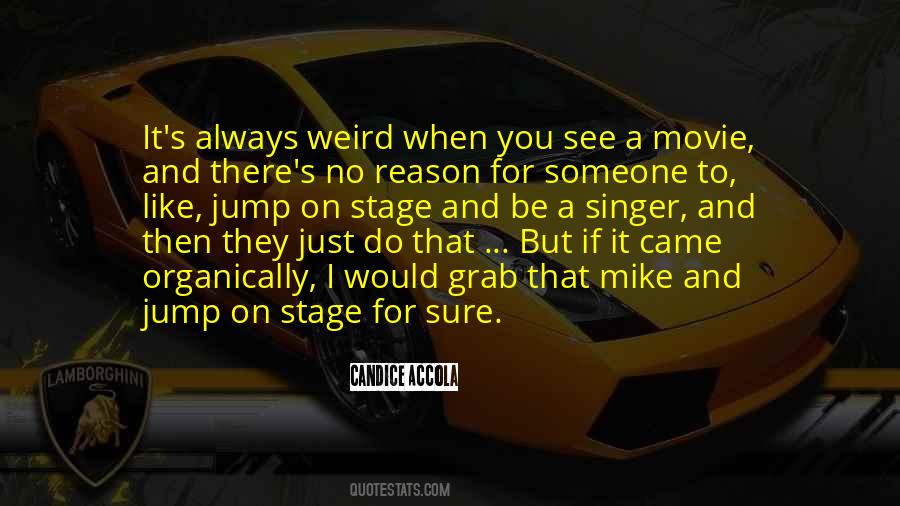 #5. I love a good cliffhanger. I love when big events happen in shows. I love shows that aren't afraid to take risks and to really do what's best for the story line and realistic for the story line. - Author: Candice Accola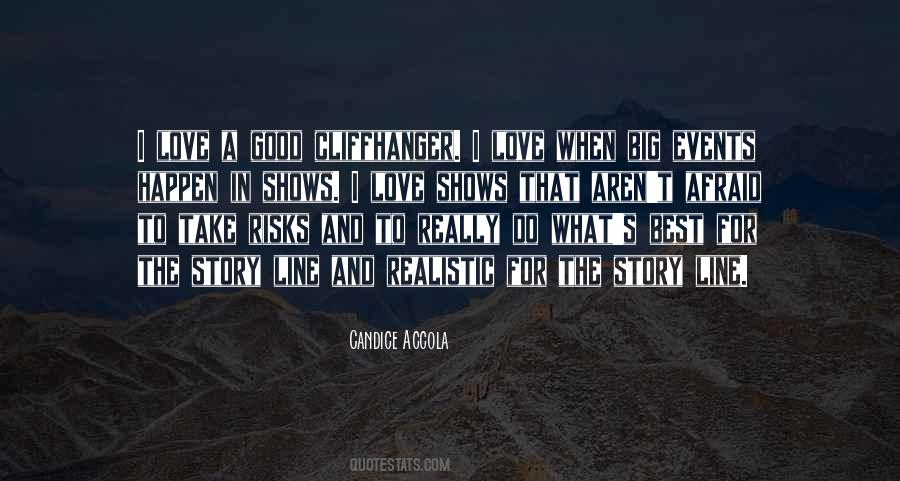 #6. I'm a television junkie. - Author: Candice Accola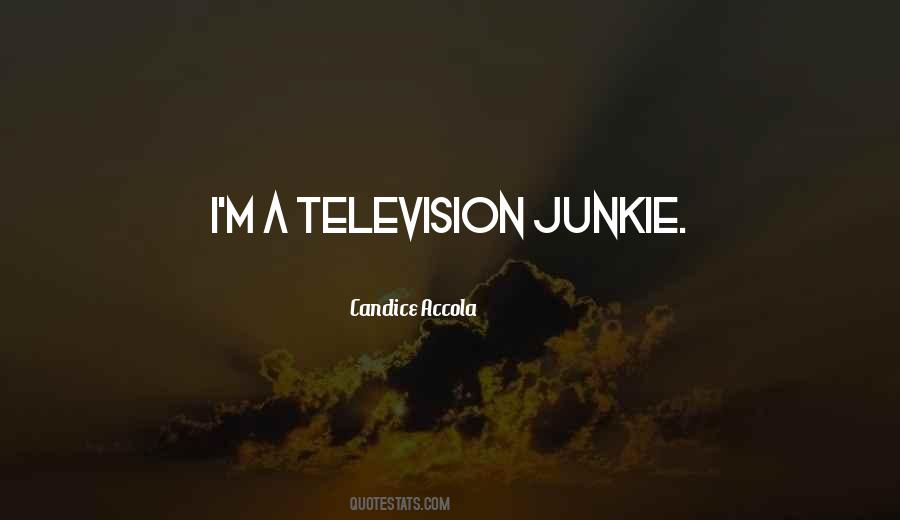 #7. Whenever Allah gives a blessing to a servant, and then takes it back from him, and the servant patiently endures his loss, then He rewards him with a blessing which is better than the one which He took back. - Author: Umar II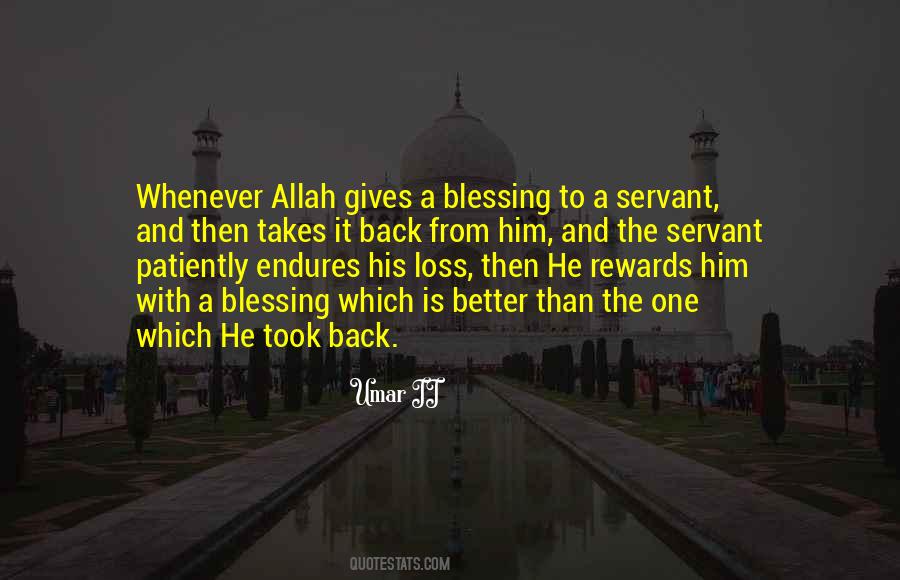 #8. I don't think I could have a genuine relationship with someone who didn't love to travel and appreciate new foods. Traveling is a big part of my life, and I want to share that with the people close to me. - Author: Candice Accola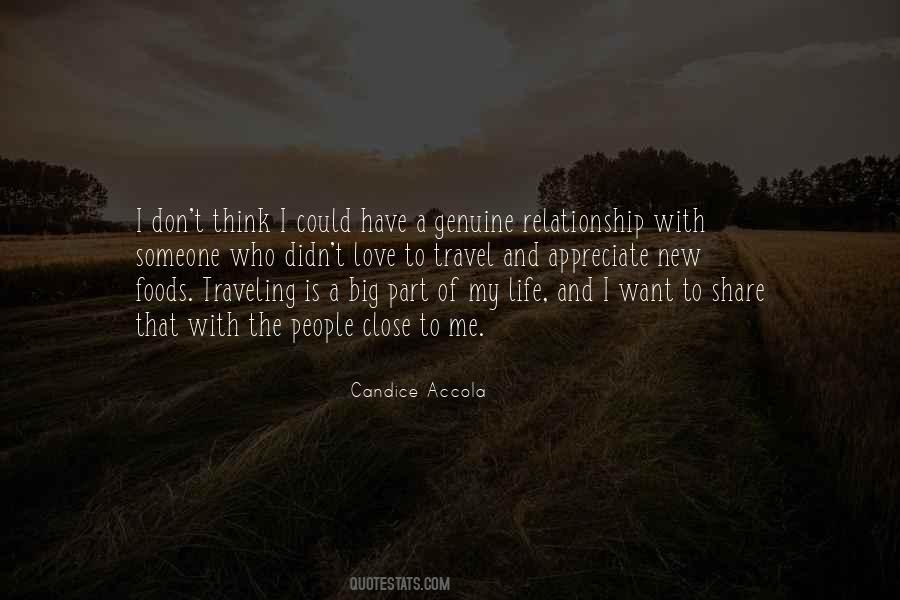 #9. Our live set's become increasingly complex recently; we've been doing stuff that's been vastly too much information for most people to deal with and I think it's quite interesting watching how people behave in those situations, under those circumstances. - Author: Sean Booth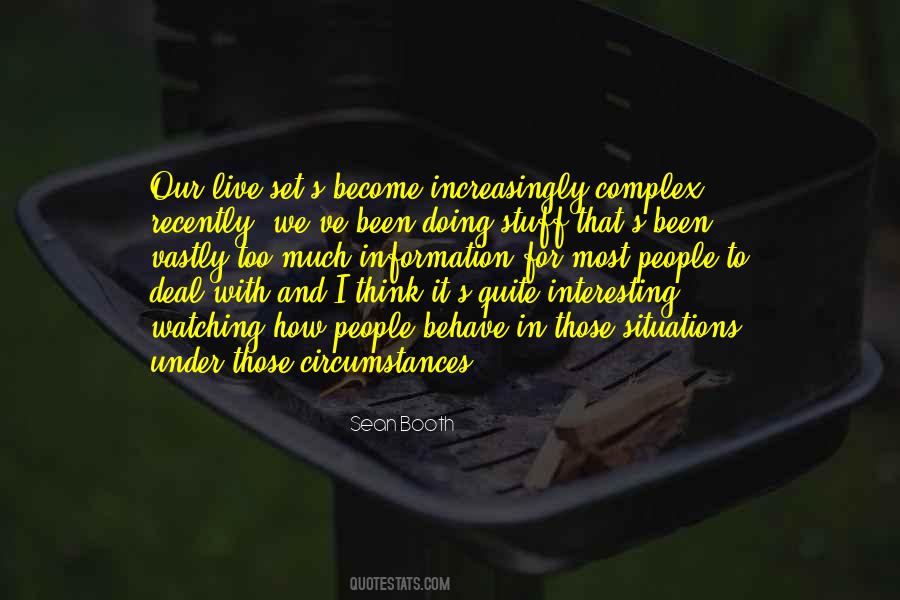 #10. And bear about the mockery of woe To midnight dances and the public show. - Author: Alexander Pope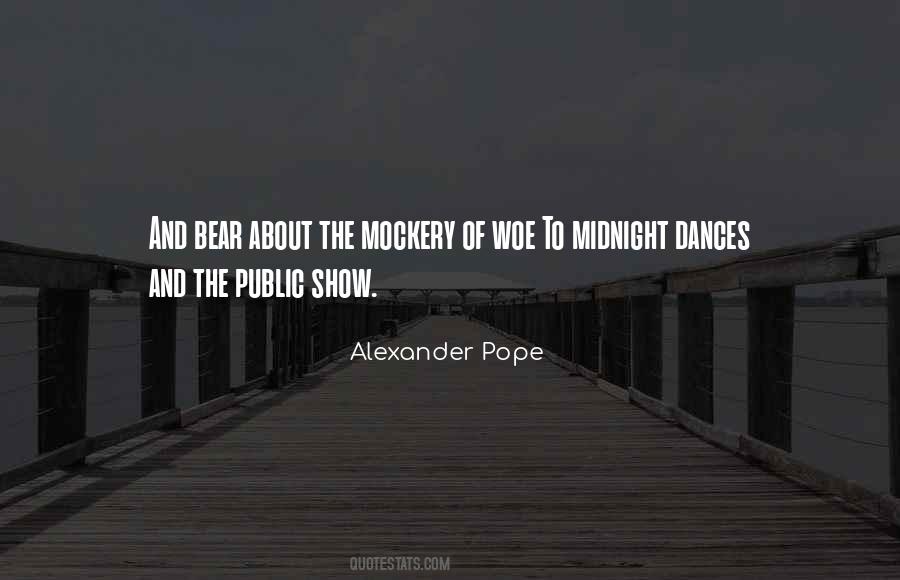 #11. When you're watching television, you don't want to watch a show where everything just works out. You don't want to see a relationship that's just blossoming and everyone's happy and sunshine and roses all the time. That's also not true in life. - Author: Candice Accola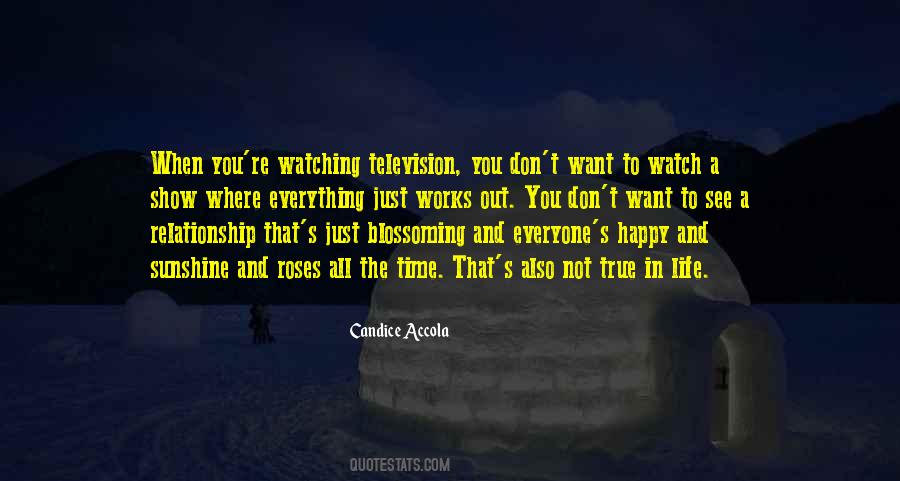 #12. I'm more obsessed with the idea of vacation than any one particular vacation spot. I love to explore new places and cultures. - Author: Candice Accola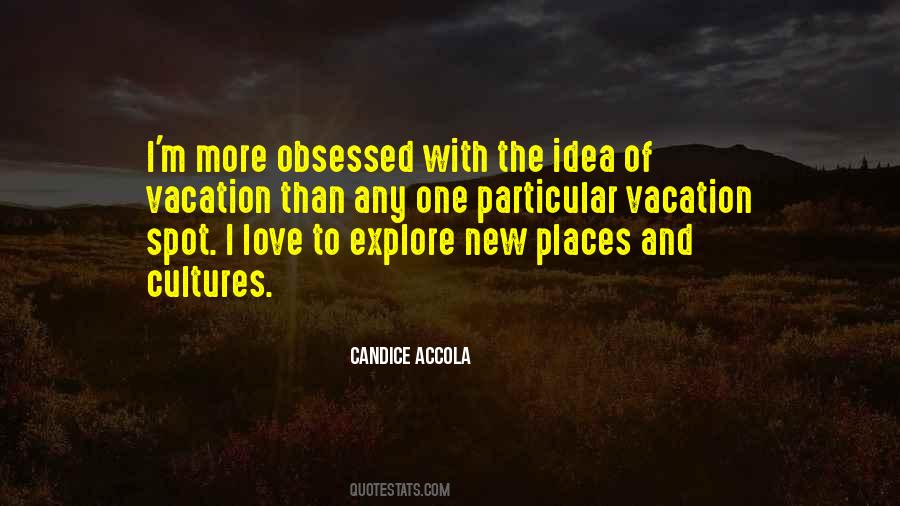 #13. Zachary Roerig who plays Matt, he's just a character. - Author: Candice Accola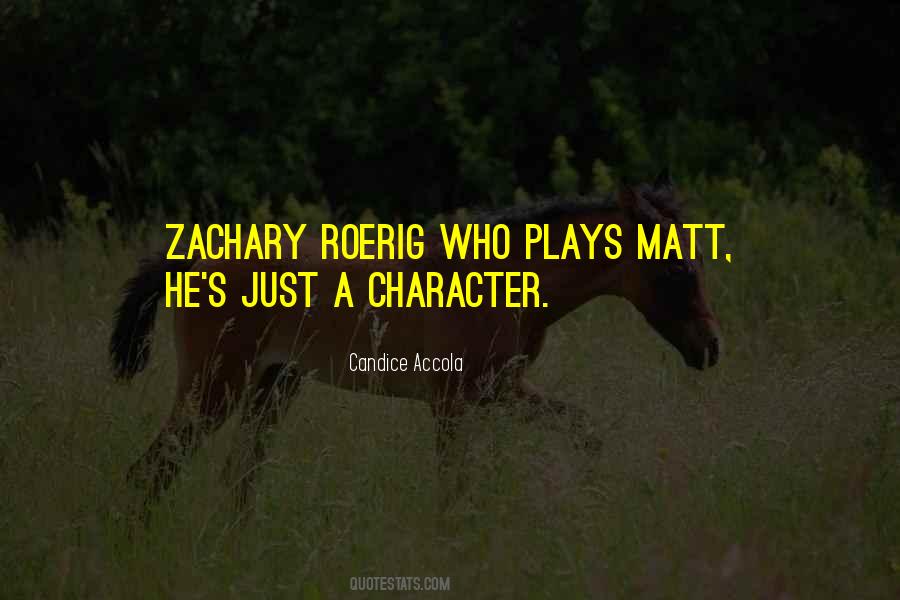 #14. Weezer's 'El Scorcho.' I'm in a '90s cover band called 'Straight 2 Video' with members of the crew from 'The Vampire Diaries,' and we played this song at our wrap party. I grin from ear to ear every time I scream this song in my car. - Author: Candice Accola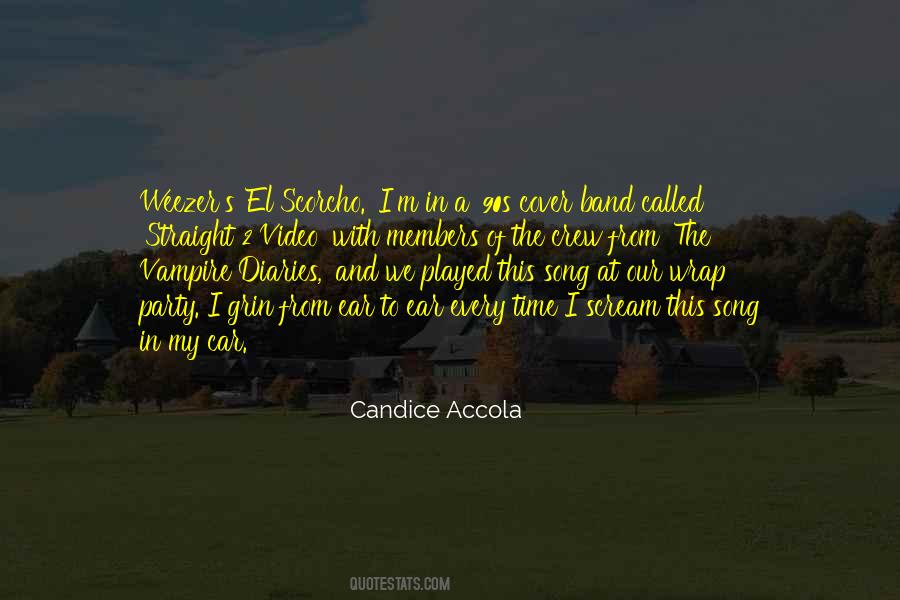 #15. I just want everyone out there to know that I'm super-awesome and a great guy and really cool to talk to and that I appreciate all the support. - Author: Mark Hoppus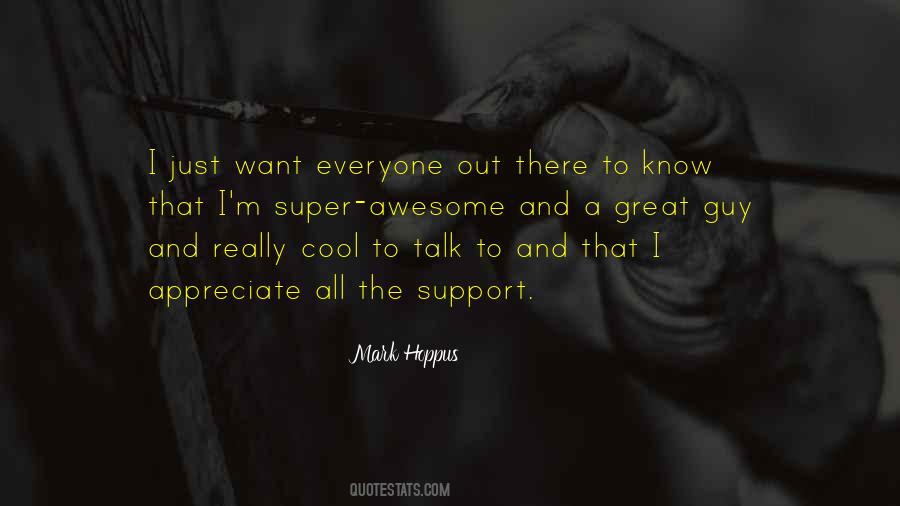 #16. I have a collection of impractical vintage dresses and jackets. I guess I never grew out of the 'playing dress up' faze. It's actually a bit of a problem. - Author: Candice Accola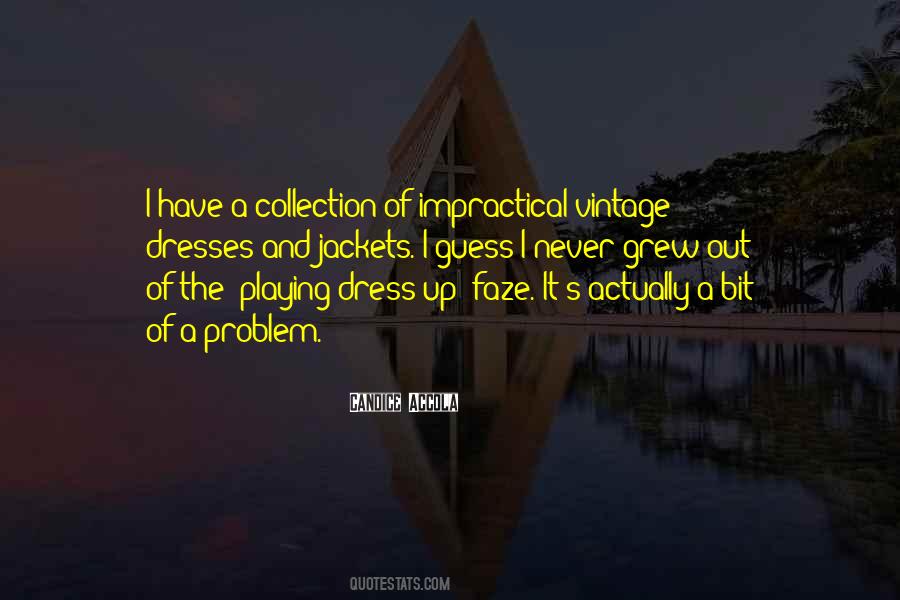 #17. I burn very easily, so if I forget sunscreen, I will be a tomato by the end of the day. I'm very big on sunscreen and hats. I grew up in Florida, and I love the beach, and I think it's healthy to get a little bit of color. - Author: Candice Accola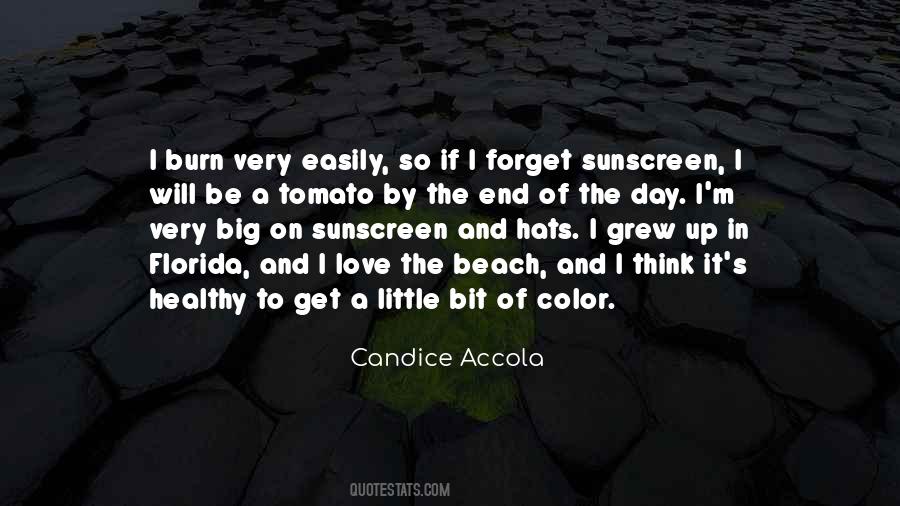 #18. For skincare, I'm a Clean and Clear girl. Especially with the humidity in Georgia, Clean and Clear has been pretty good to me with all of the makeup we have to wear. My skin really responds to that product. I'm also a big fan of Kiehl's under-eye avocado cream. - Author: Candice Accola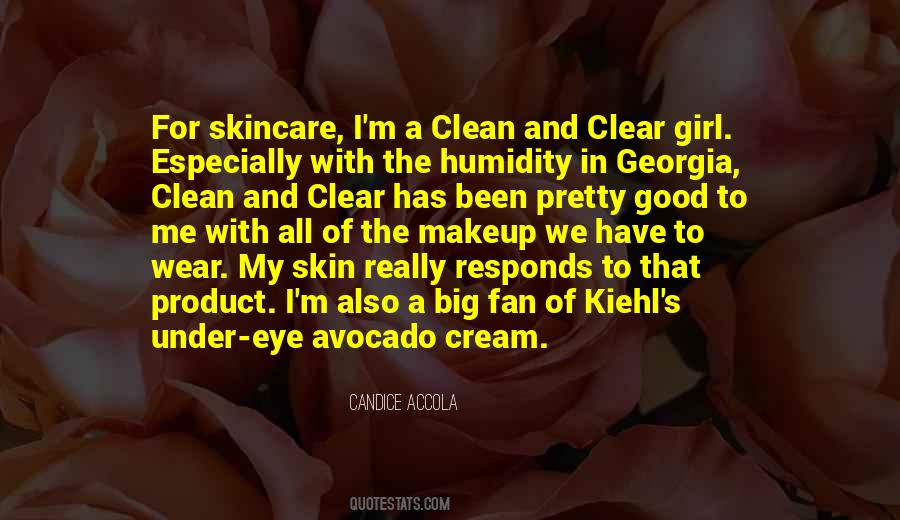 #19. Your passion is your qualification. It's your leading qualification. - Author: Danielle LaPorte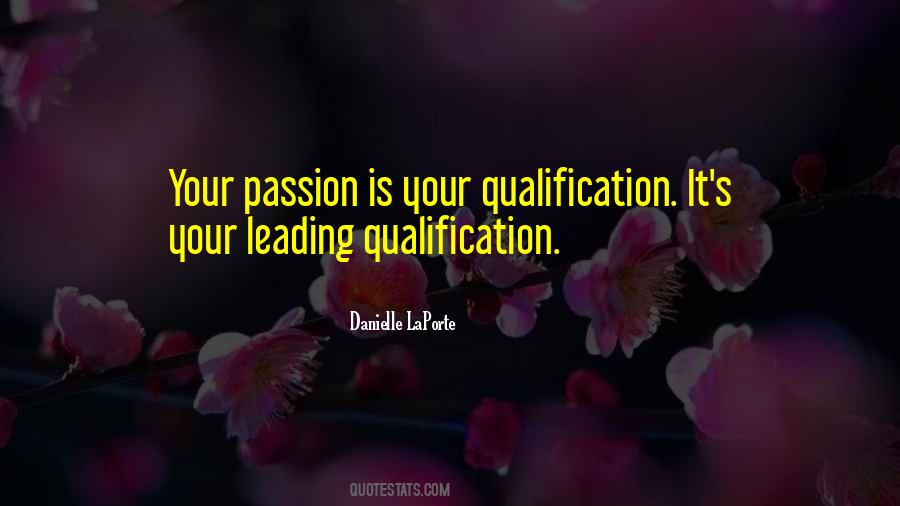 #20. We stumble on, thinks Jaslyn, bring a little noise into the silence, find in others the ongoing of ourselves. It is almost enough. - Author: Colum McCann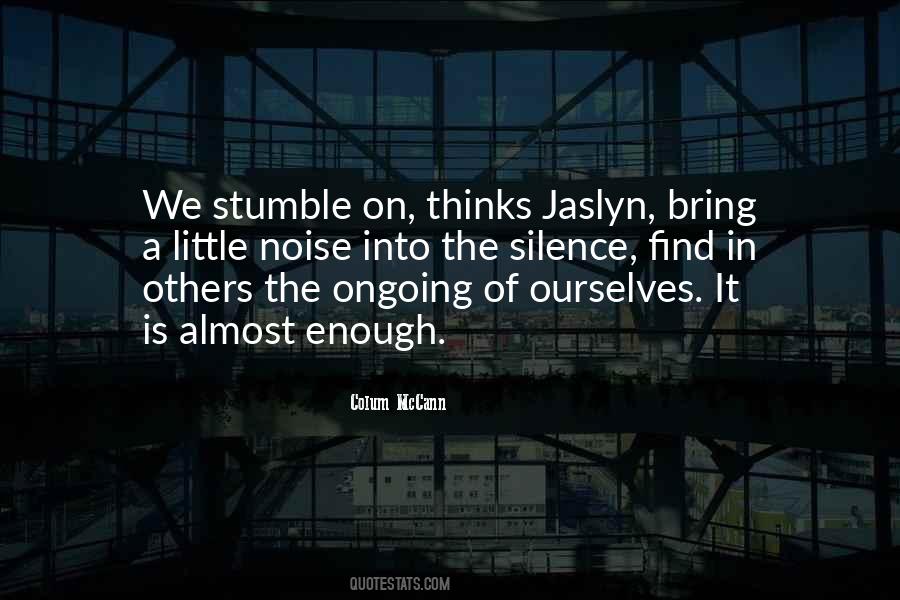 #21. Then she looked at Marius, put on a strange expression and said to him, Do you know, Monsieur Marius, you're a very pretty boy? - Author: Victor Hugo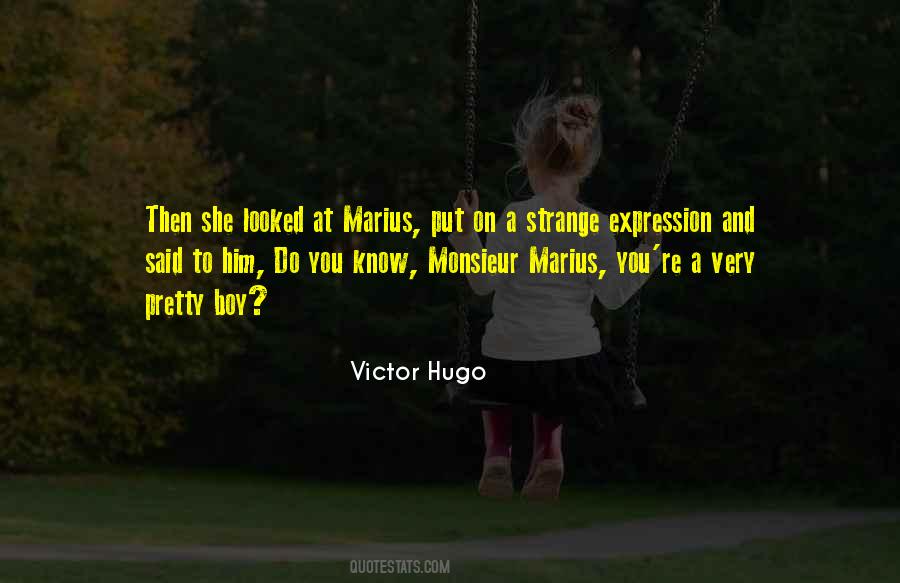 #22. With 'The Vampire Diaries,' it's not just a tease, especially with the relationships. You're not sitting there going, 'God, I wish they'd get it over with and kiss!' There's no teasing, they jump right into the action. - Author: Candice Accola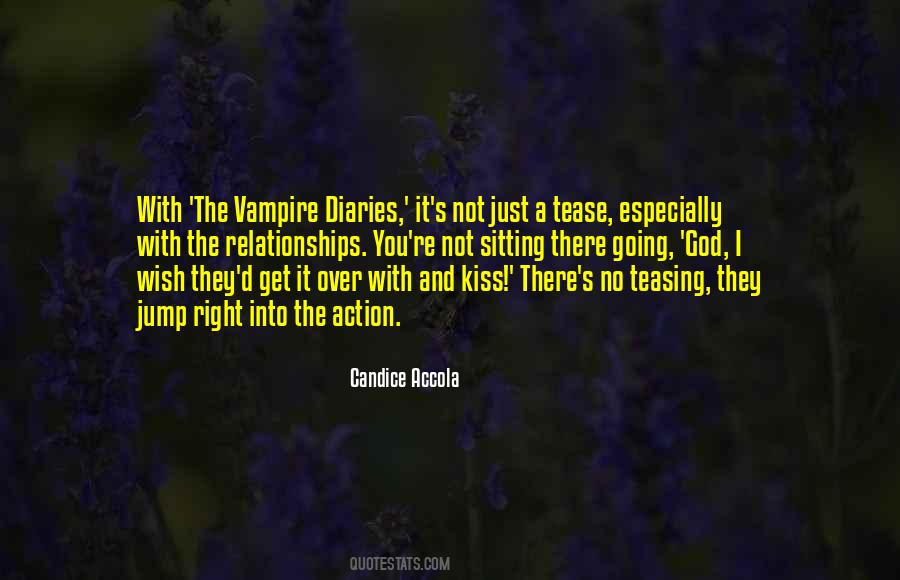 #23. Repentance is not just a turning to something, it's a turning from something. - Author: R.C. Sproul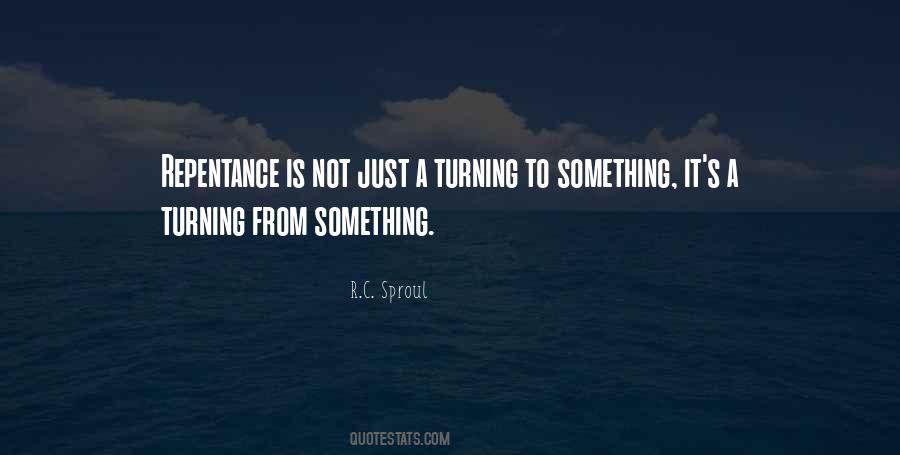 #24. I love Amy Adams. She is wonderful. Evan Rachel Wood is a blast. I am also really excited about Ari Graynor from 'Nick and Norah's Infinite Playlist' and 'American Crime.' I think it is an exciting time for young women in this industry. I am excited to make my own path. - Author: Candice Accola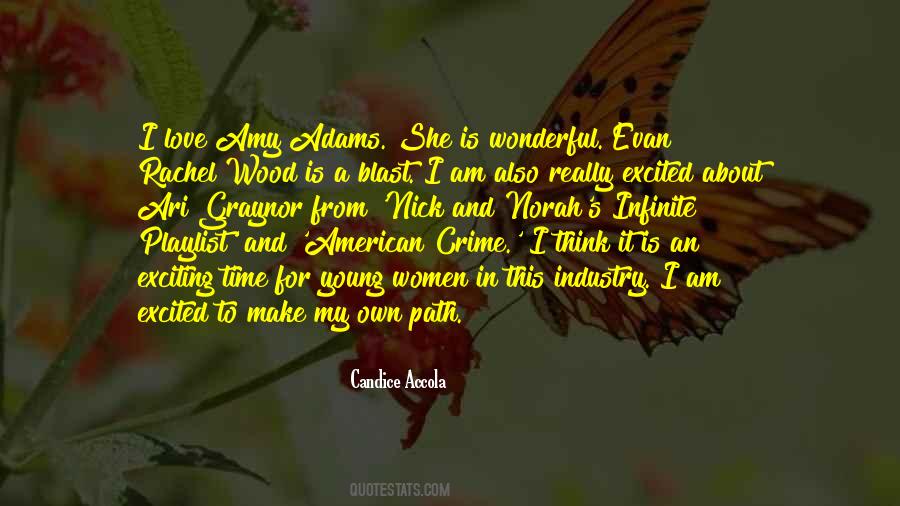 #25. We expect more of ourselves than we have any right to. - Author: Oliver Wendell Holmes Jr.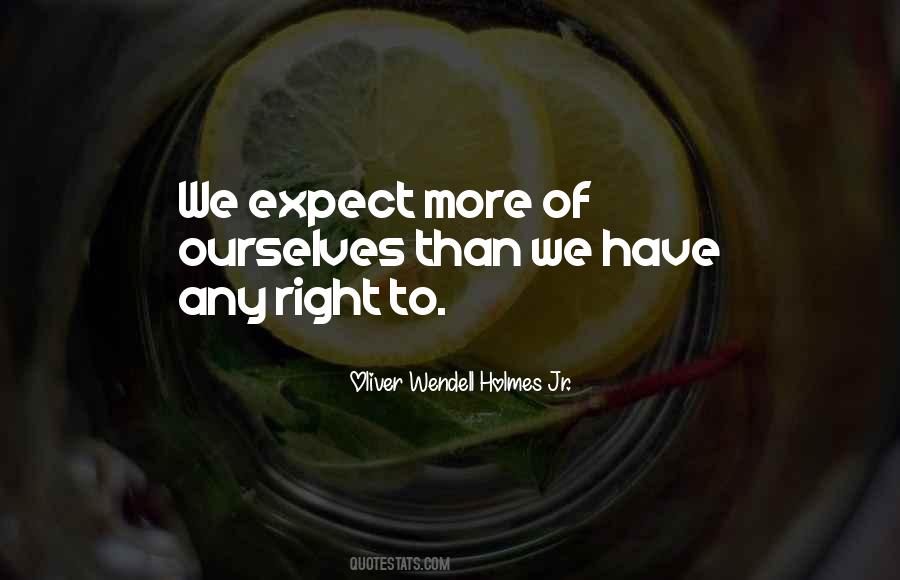 #26. My favorite thing about playing a vampire is the stunts. It's just a new, fun thing to do. Especially as a girl, being able to be all dolled up in heels and little outfits and be able to kick boys' butts, I think it's a really fun, make-believe world to play. - Author: Candice Accola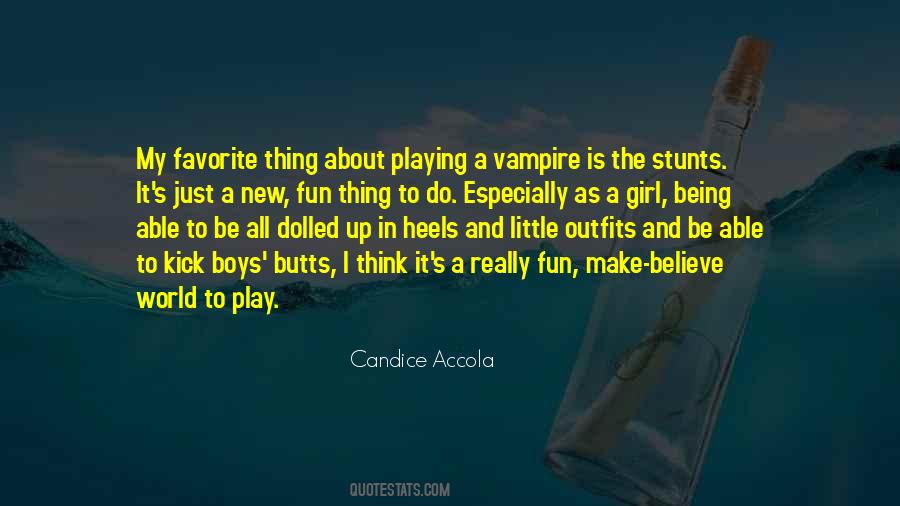 #27. There's so many great designers. I'm a little bit of a vintage junkie when it comes to going out. I like to get unique pieces that you won't see everyone wearing, but at the same time I don't like to break the bank. I like to find great vintage pieces that you can hold on to for a long time. - Author: Candice Accola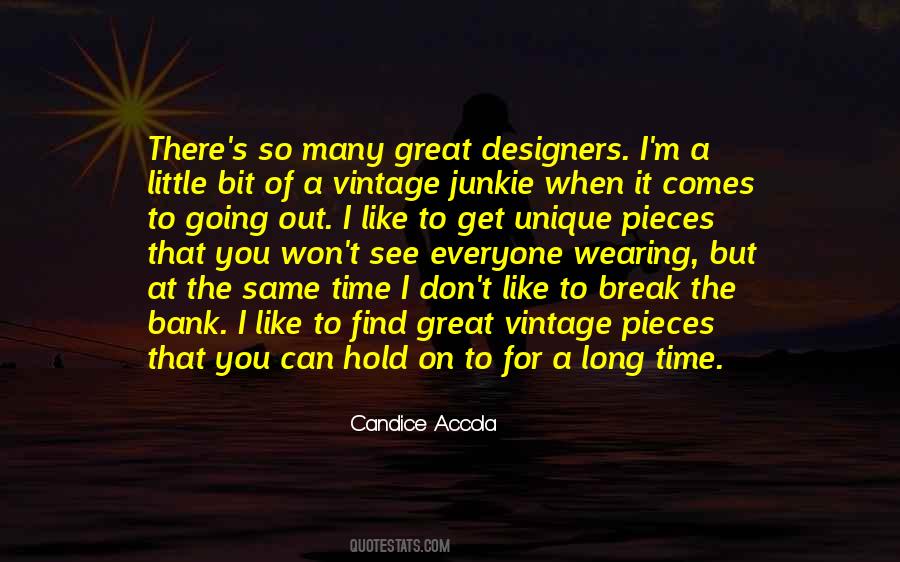 Famous Authors
Popular Topics