List of top 85 famous quotes and sayings about brom's to read and share with friends on your Facebook, Twitter, blogs.
Top 85 Brom's Quotes
#1. Burn? Smite? Punish? Why is your god so intolerant? So jealous? Why must there be only one god? Why is there not room for many?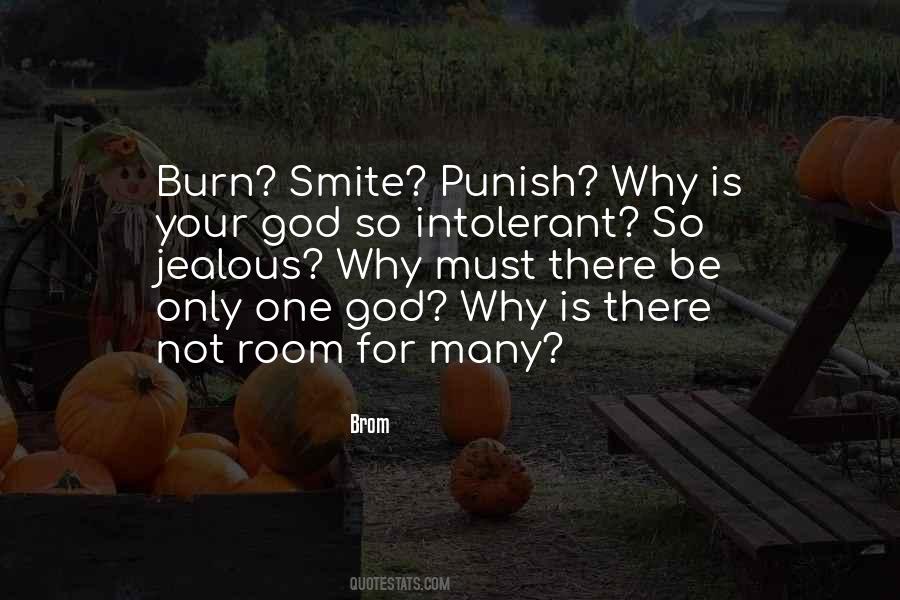 #2. When Peter sets his mind to a thing," Tanngnost thought, "far be it from reason to stop him.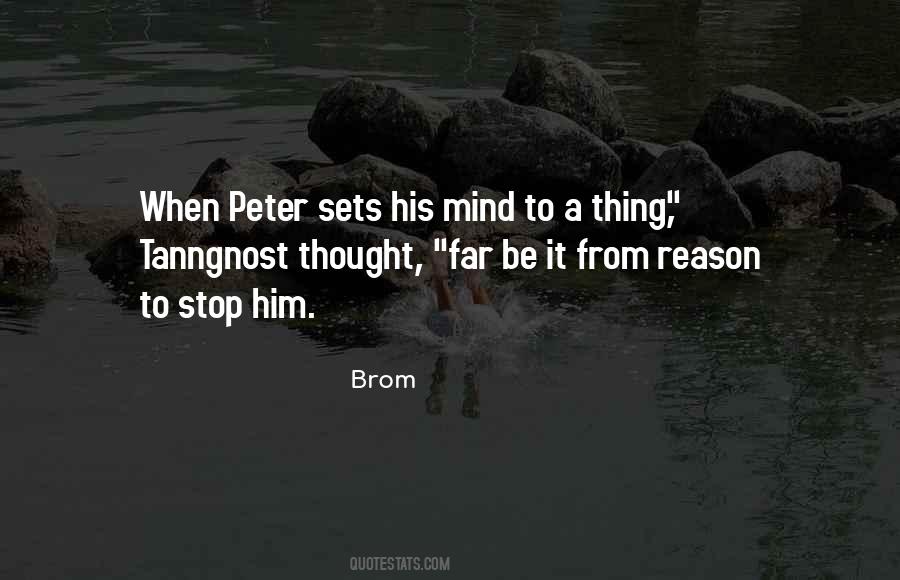 #3. HERE LIES BROM
Who was a Dragon Rider
And like a father
To me.
May his name live on in glory.
#4. Had not enough gone wrong?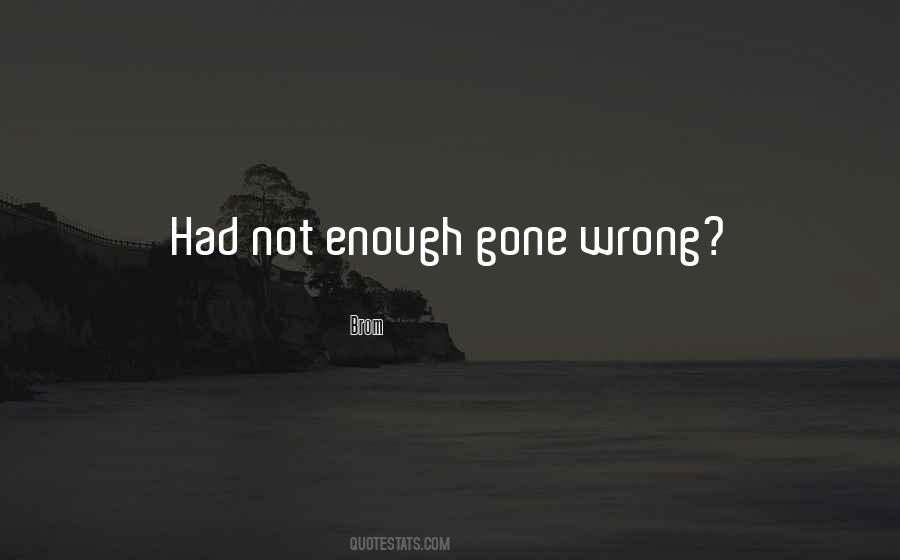 #5. What will happen, will happen.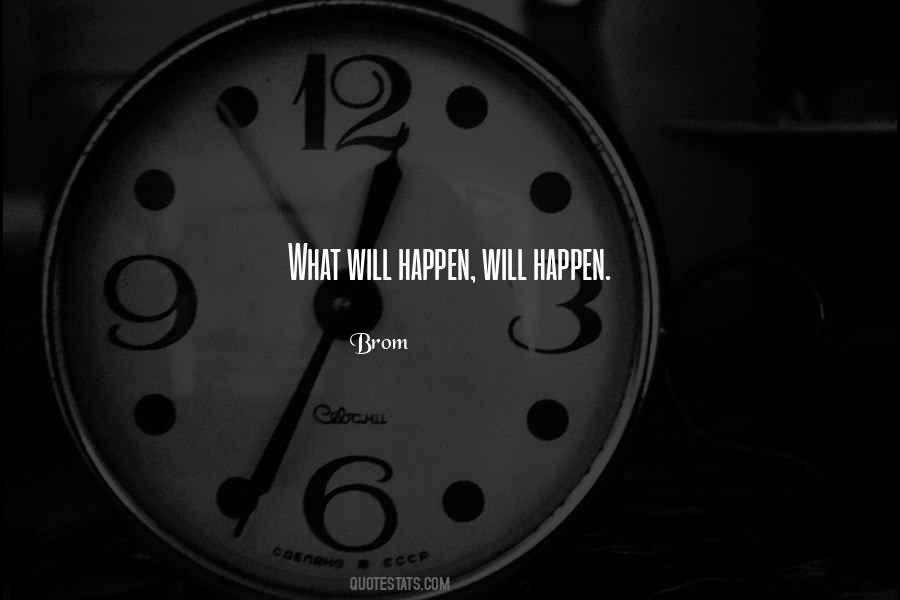 #6. My tale doesn't end there, for the end has yet to be written.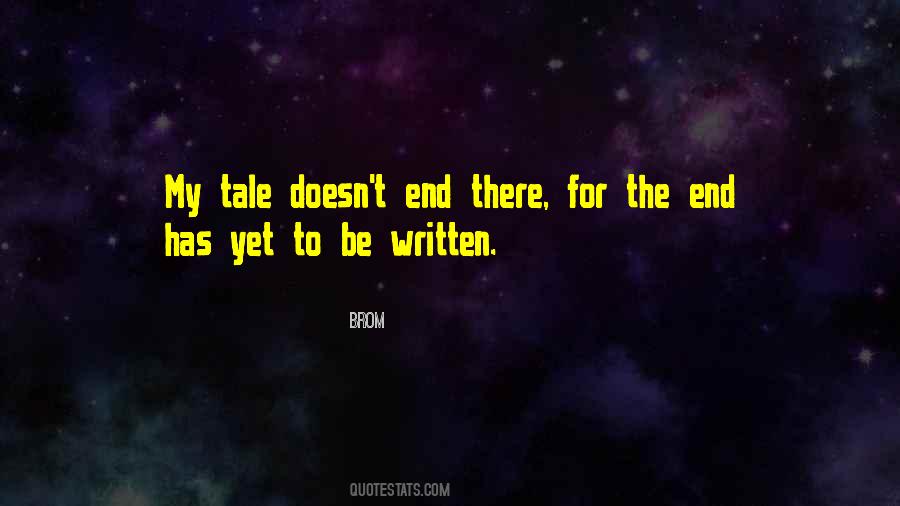 #7. Shit spews from your lips as from the ass of a pig.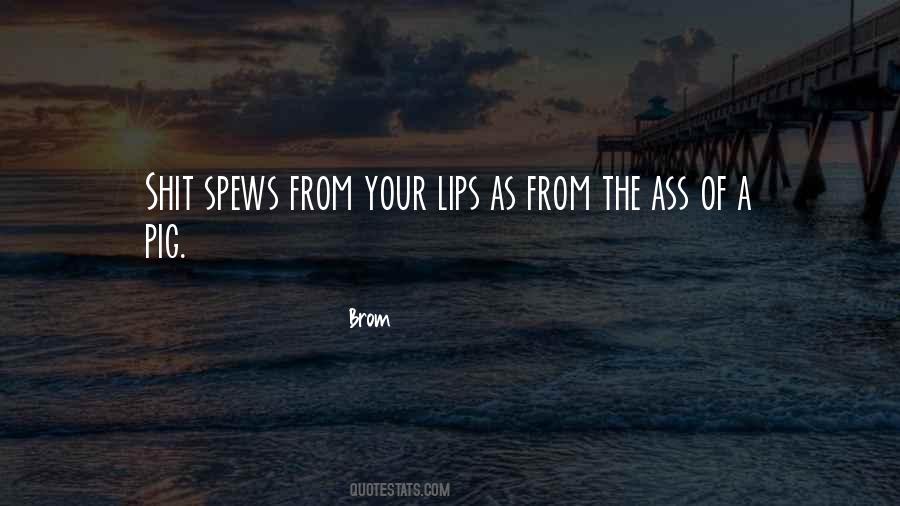 #8. Then let us go and be terrible.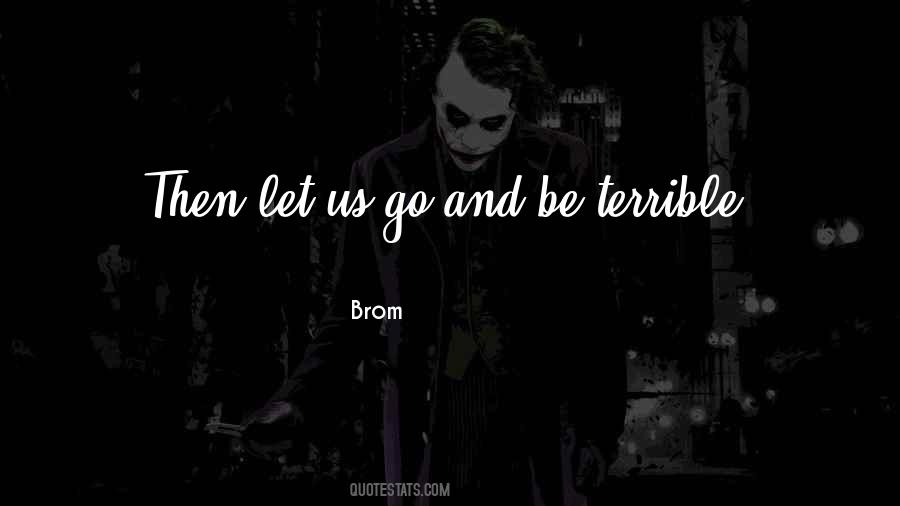 #9. Santa Claus and all his little presents tend to get in the way of God's message."
"As can religion," Santa replied.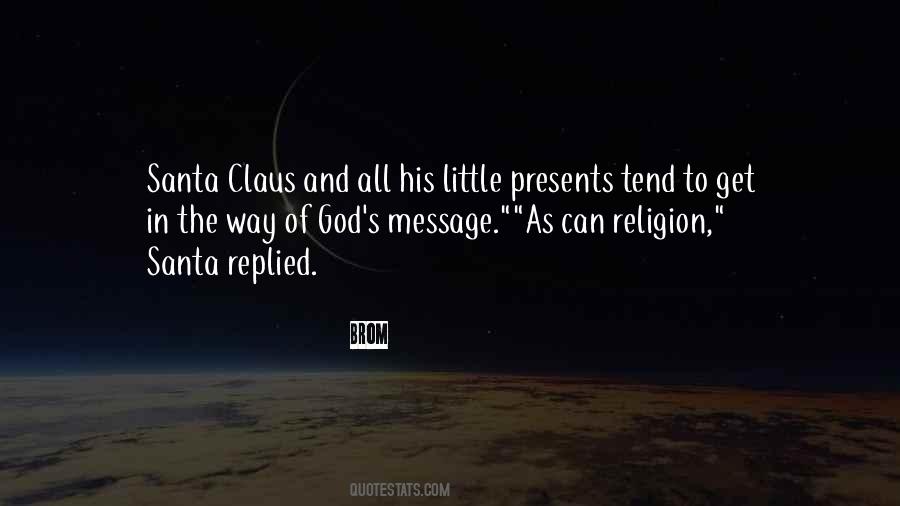 #10. The dead should not speak, for their words smell of rot
#11. Enough talk," Peter said, and his eyes flashed. "It's time to turn you three into killers.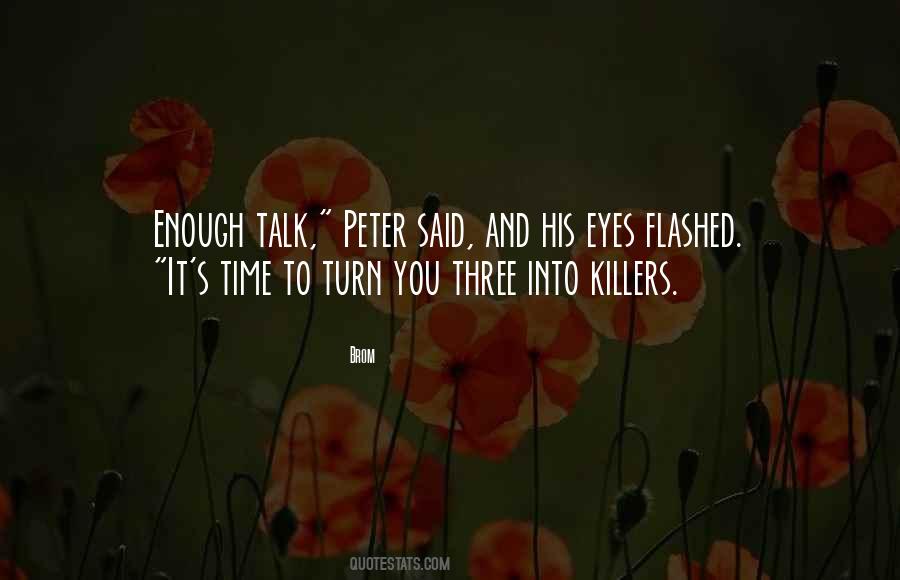 #12. If the girl could only have spoken to the other boys and girls, the ones that had followed the golden-eyed boy before her, she would have known that there is always something left to lose.
#13. Help her," Peter pleaded. "Do something. You have ways. Your potions. Your medicines. Do something.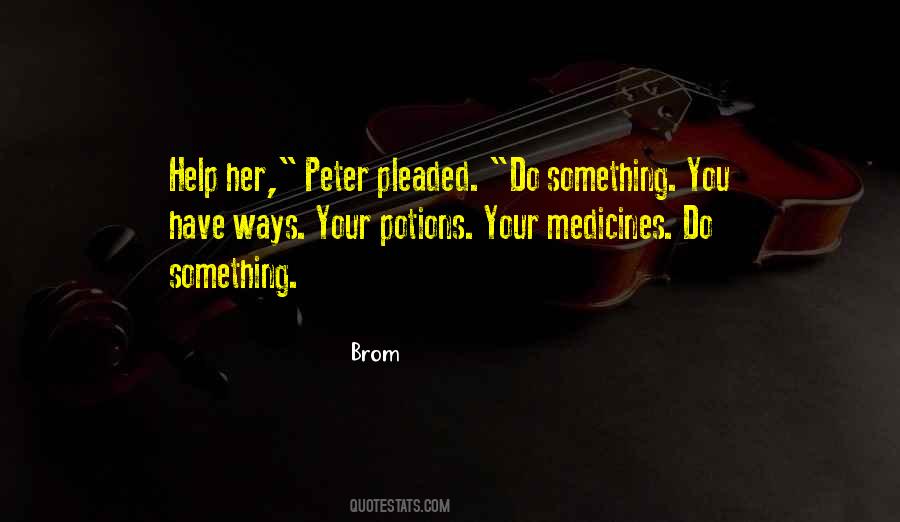 #14. Madness,' Nick called. 'That's all I've found here. Does Avalon breed insanity? Is that the nature of magic, to drive everyone out of their minds?
#15. HERE LIES BROM
Who was
A Rider bonded to the dragon Saphira
Son of Holcomb and Nelda
Beloved of Selena
Father of Eragon Shadeslayer
Founder of the Varden
And Bane of the Forsworn.
May his name live on in glory.
Stydja unin mo'ranr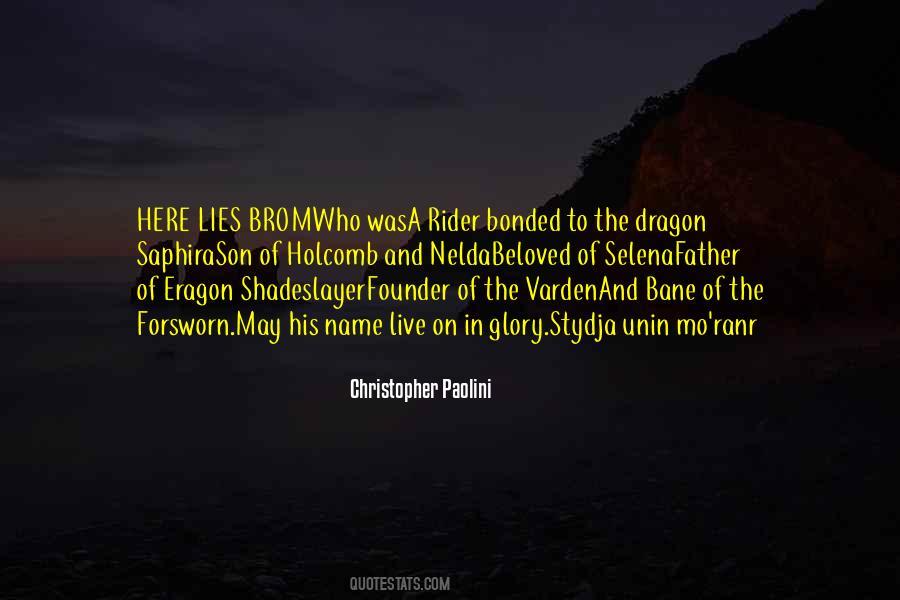 #16. Just be careful what you say. Don't upset him."
"You mean the Grumpus guy?"
"It's Krampus.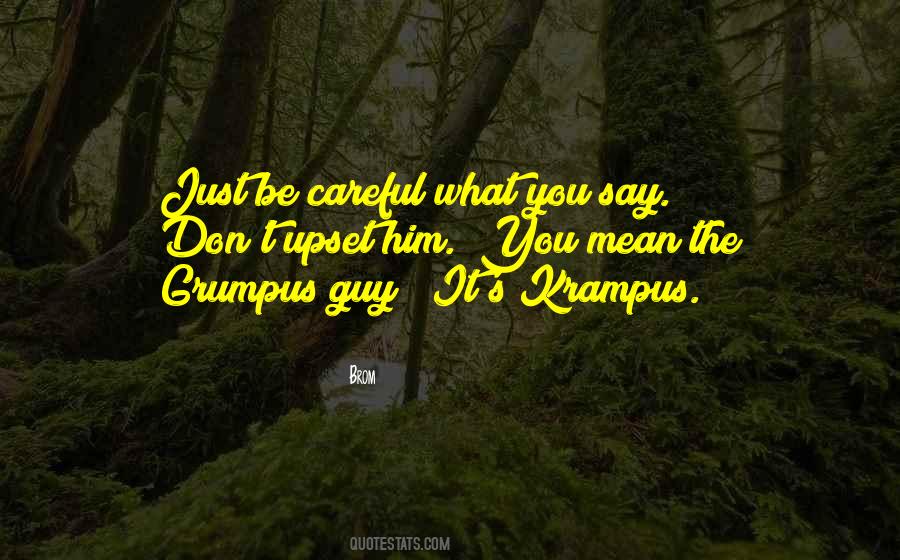 #17. Death has come to cut your throats and drink your blood!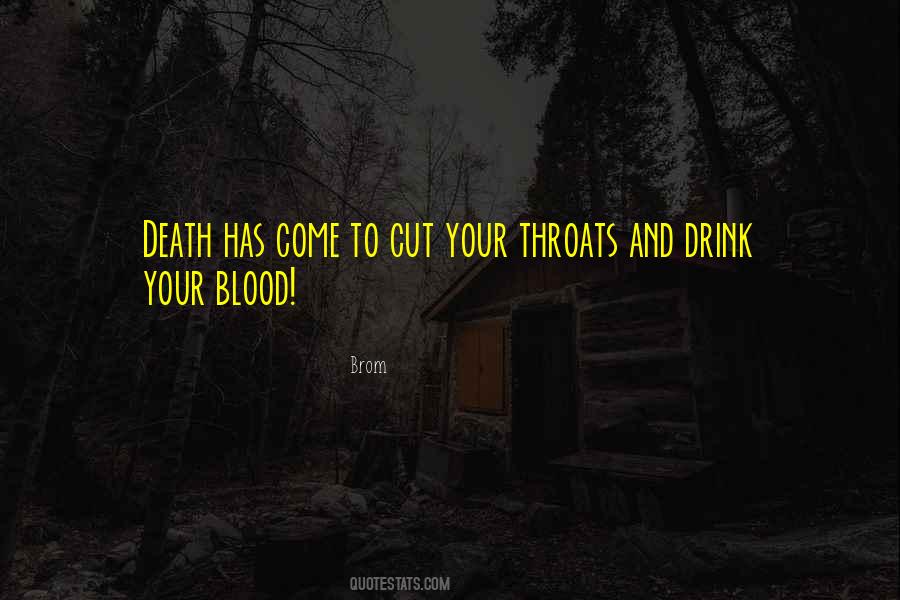 #18. It's a difficult question and not one you can answer until you're faced with it. Keep in mind that many people have died for their beliefs; it's actually quite common. The real courage is in living and suffering for what you believe. -Brom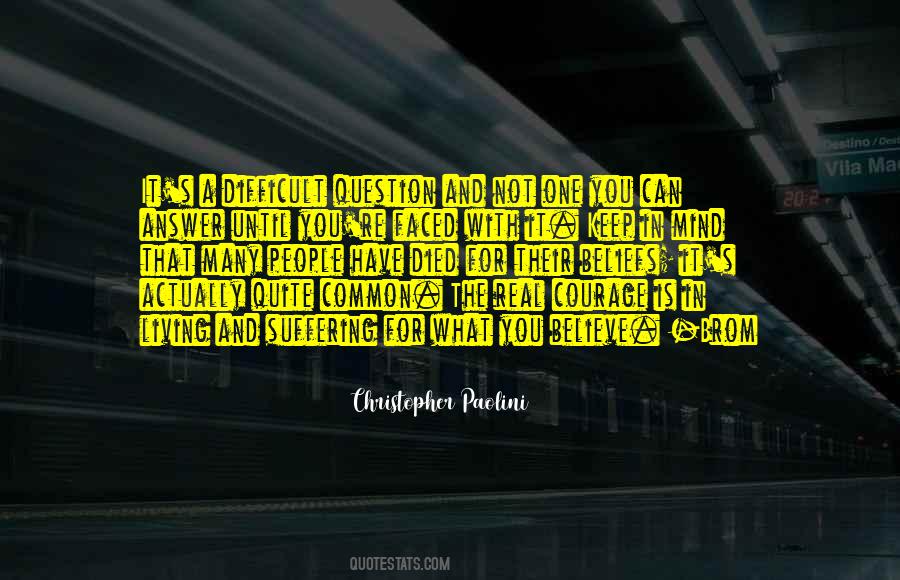 #19. My name's Peter. Can I play too?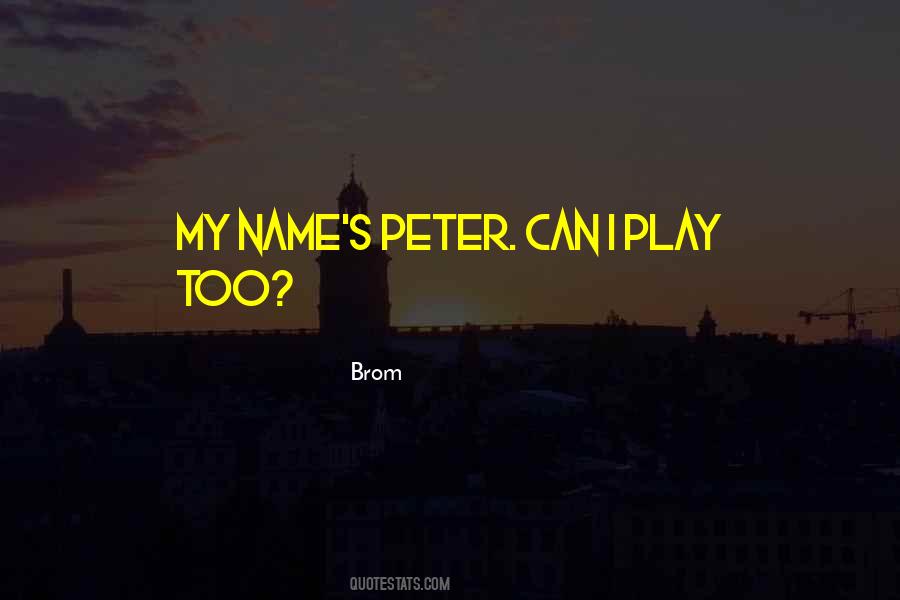 #20. For Peter's smile is a most contagious thing.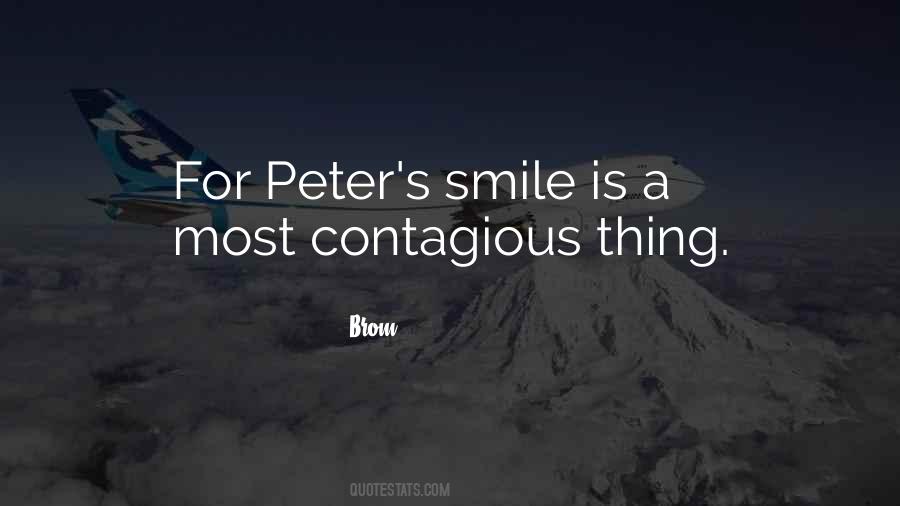 #21. Let's play," Peter said.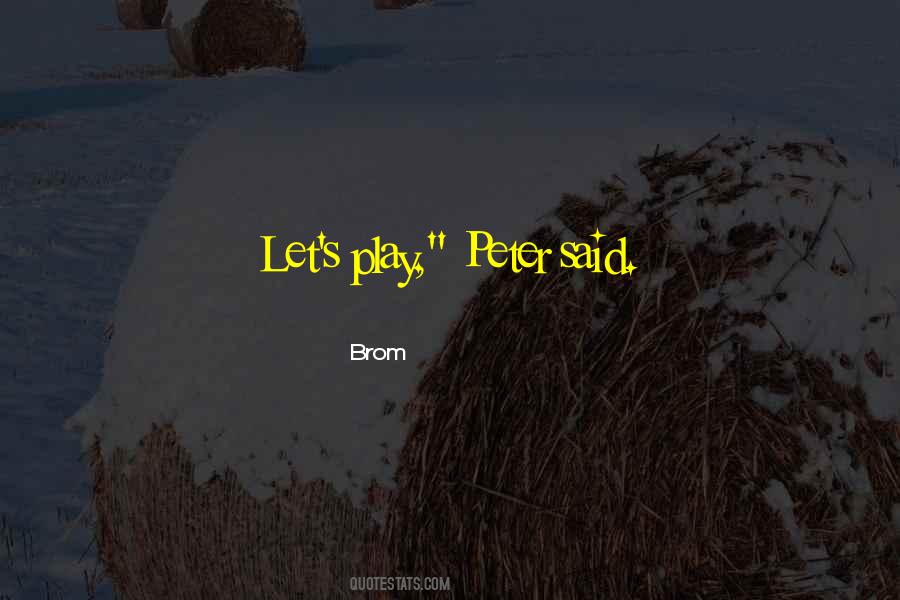 #22. How much blood will it take to make them stop? How many more children must die?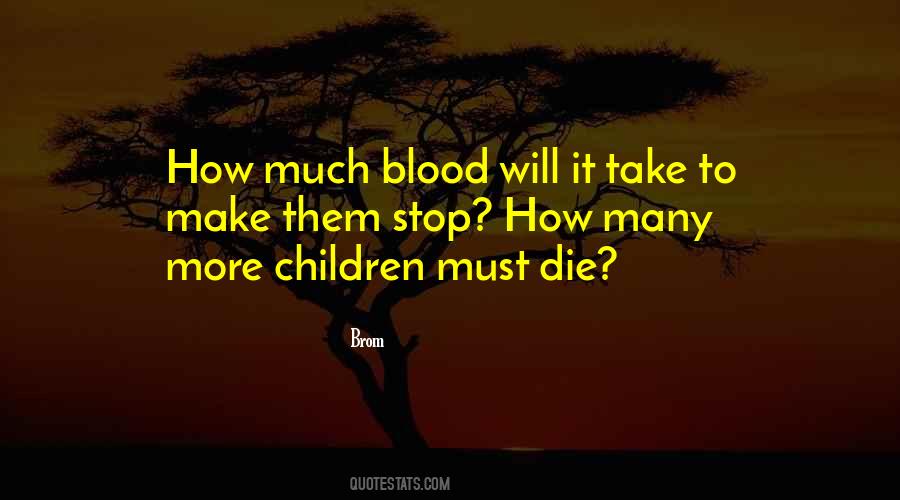 #23. She laughed and said not to confuse pride with nobleness.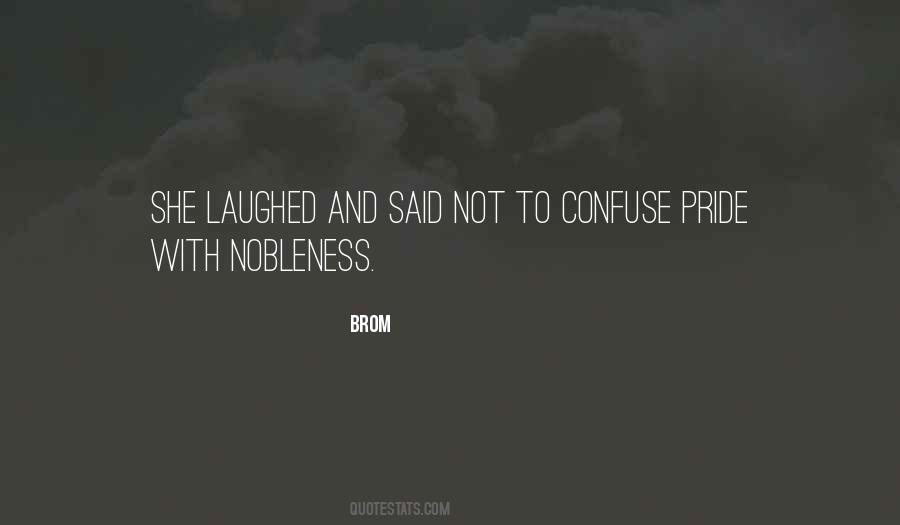 #24. Santa Claus ran his finger across the rough parchment, lightly tracing the inscription below. "Charity unto others brings its own reward," he whispered.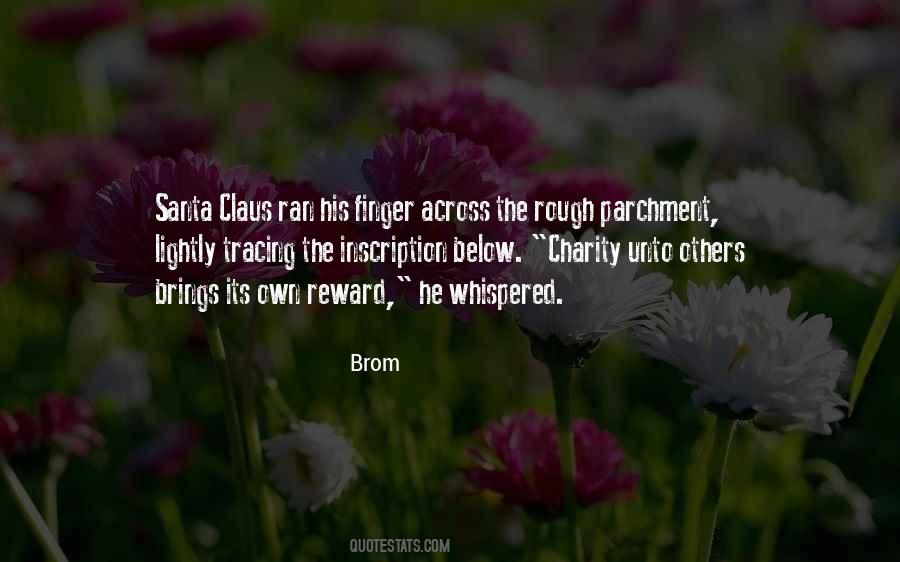 #25. Your dreams are your spirit, your soul and without them your are dead. You must guard your dreams always. Always. Lest someone steal them away from you. I know what it is to have your dreams stolen. I know what it is to be dead. Guard your dreams. Always guard your dreams.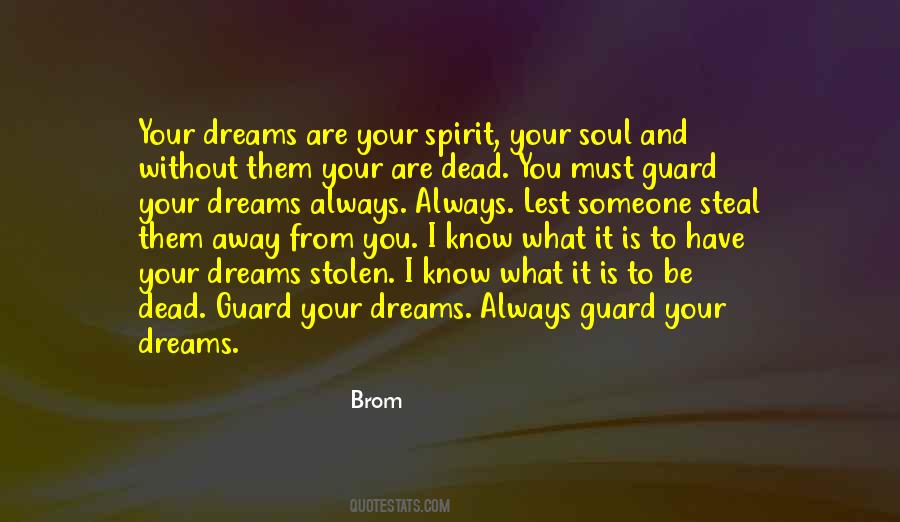 #26. May your swords stay sharp -Brom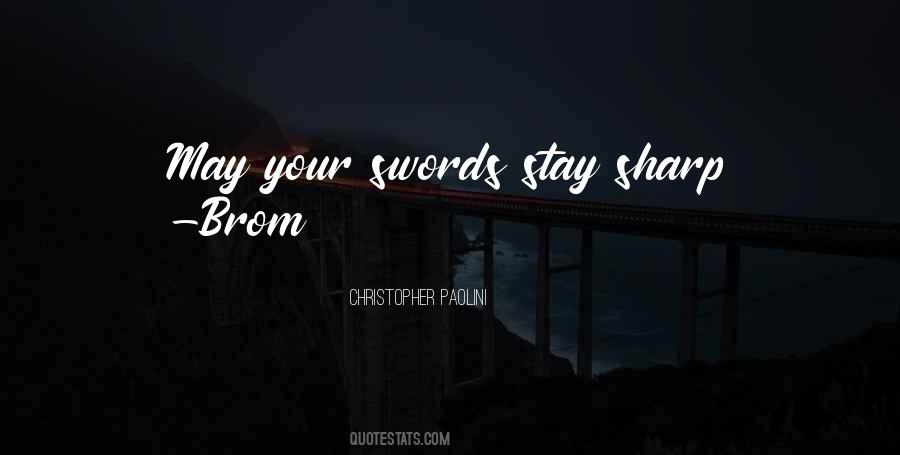 #27. Krampus reached over and wiggled one of the nails protruding from Jesse's leg.
"Ow, fuck!" Jesse cried. "Watch it. Goddamn, what's wrong with you?"
"You still live."
"Yeah ... I still live. Lucky me.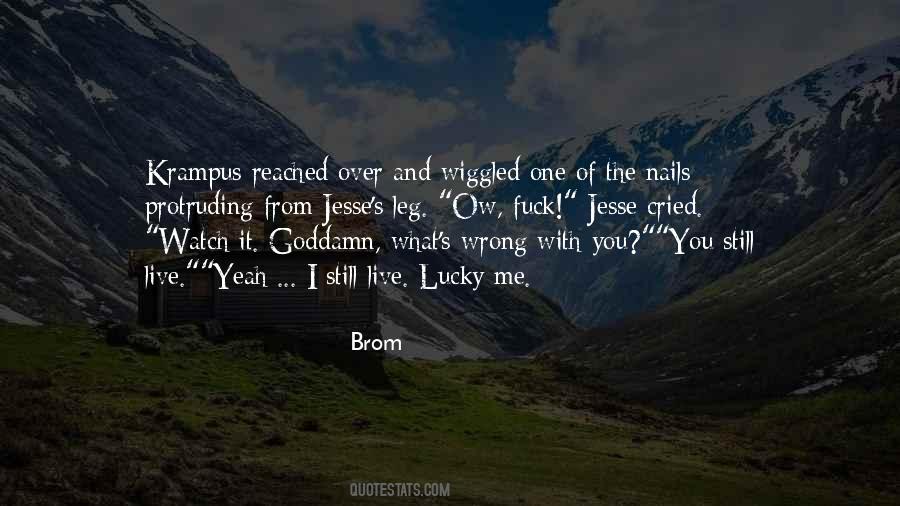 #28. There's a reason why we're born with brains in our heads, not rocks.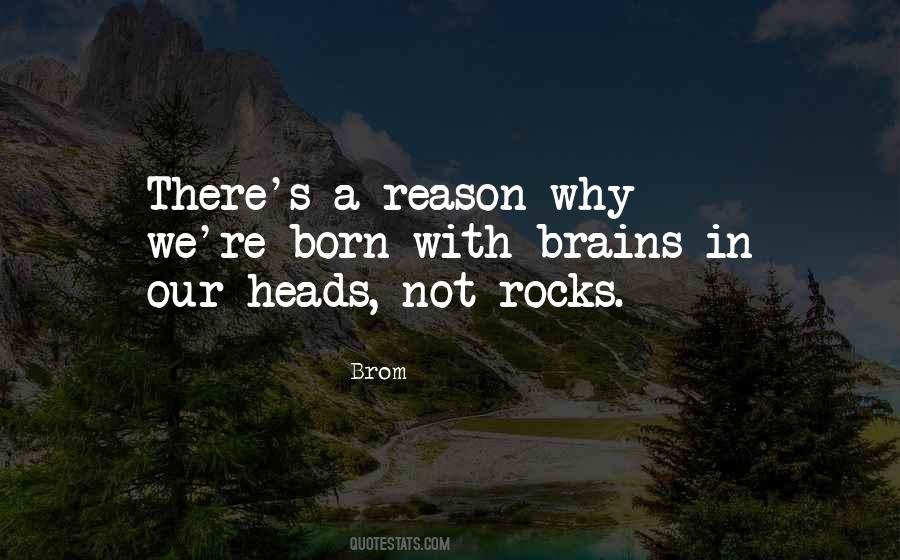 #29. Peter had seen too much, knew too well that men-kind didn't need an excuse to be cruel and murder one another. If it wasn't drugs, then there was always something else.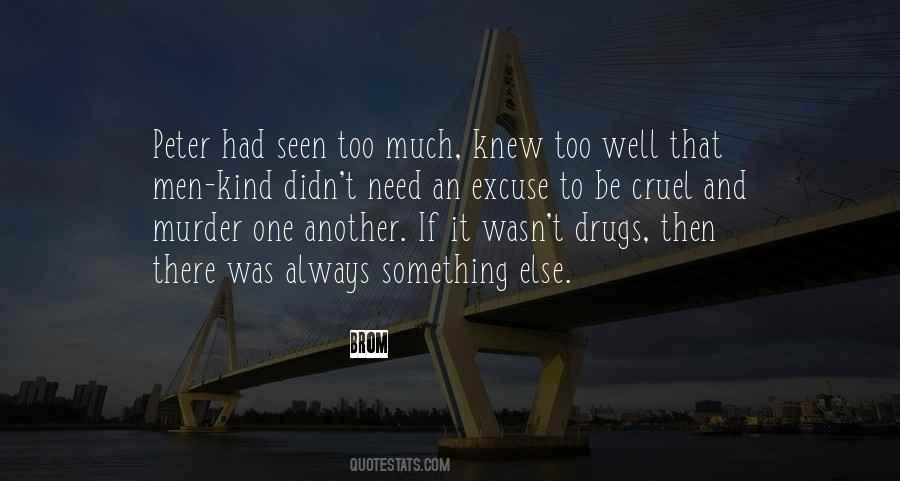 #30. It's better to ask forgiveness than permission.
- Brom
#31. Peter finds the lost, the left-behind, the abused. Is that not why you are here? Did Peter not save you?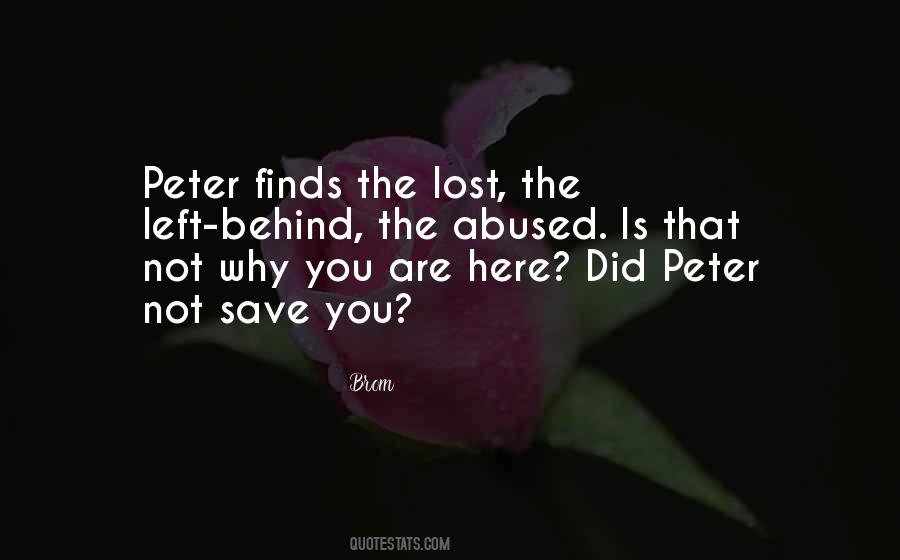 #32. Growing up can really suck, he thought. And bad things sure as shit do happen to good people and for the most part the world just doesn't give a crap.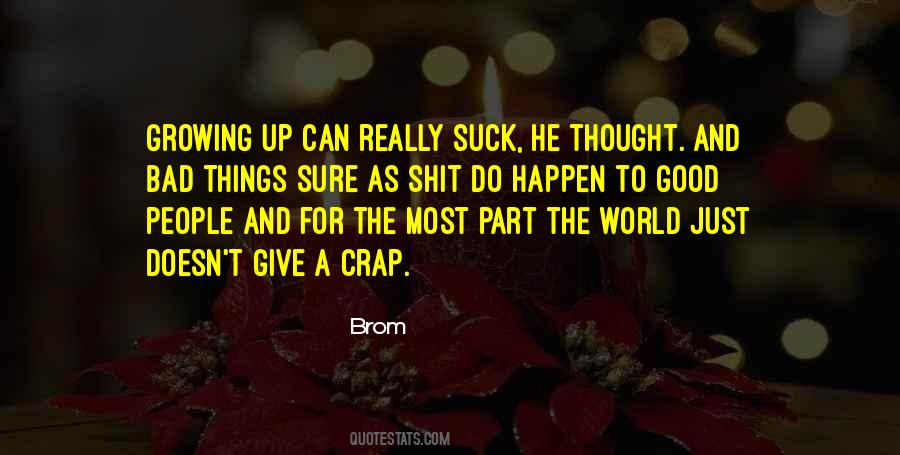 #33. I didn't think I would ever meet a noble who wasn't corrupt. Now that I have, I find that I prefer them when they're greedy bastards. (Brom to Eragon)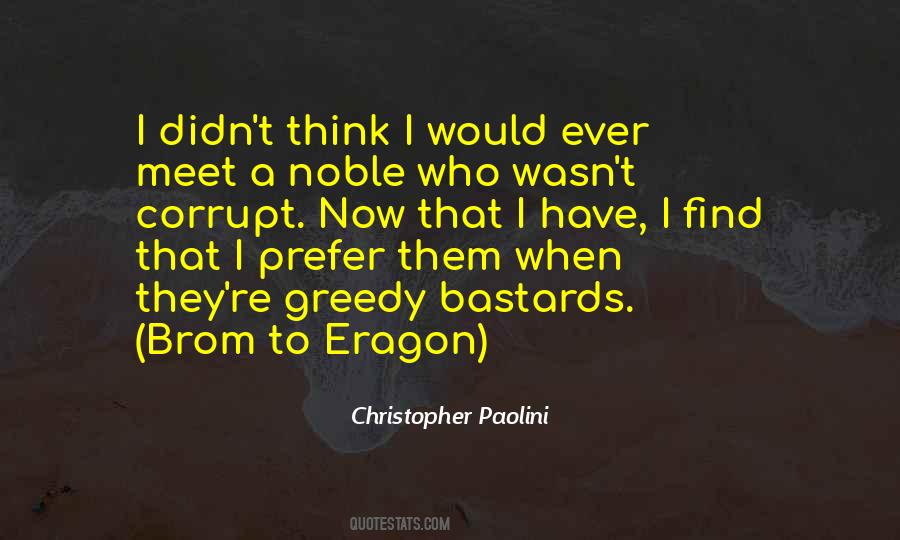 #34. If not so tragic, it would be laughable. Both sides os blinded by their fear and hate of each other that they couldn't see that they were all fighting for the same thing- for the men to leave this island. Insanity!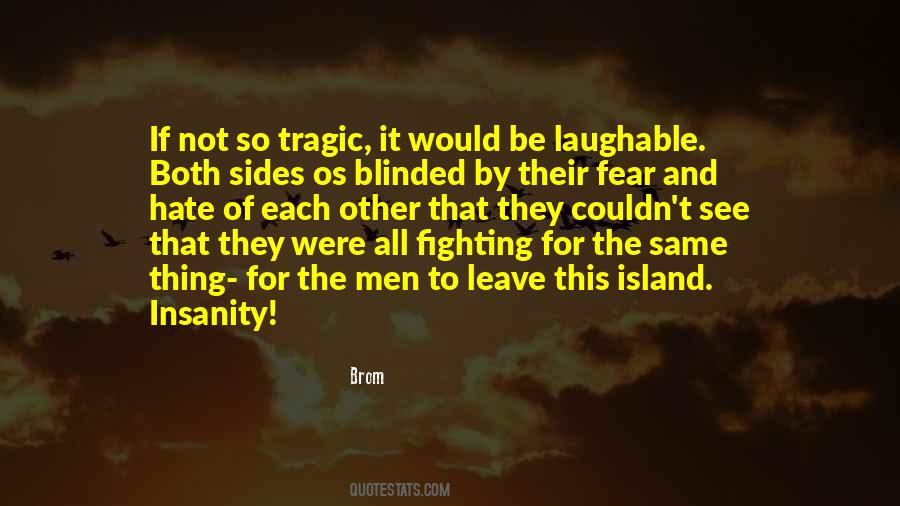 #35. Almost lost you," he thought, surprised to find himself blinking back tears. "Been through too much, me and you. We're going to finish this thing together.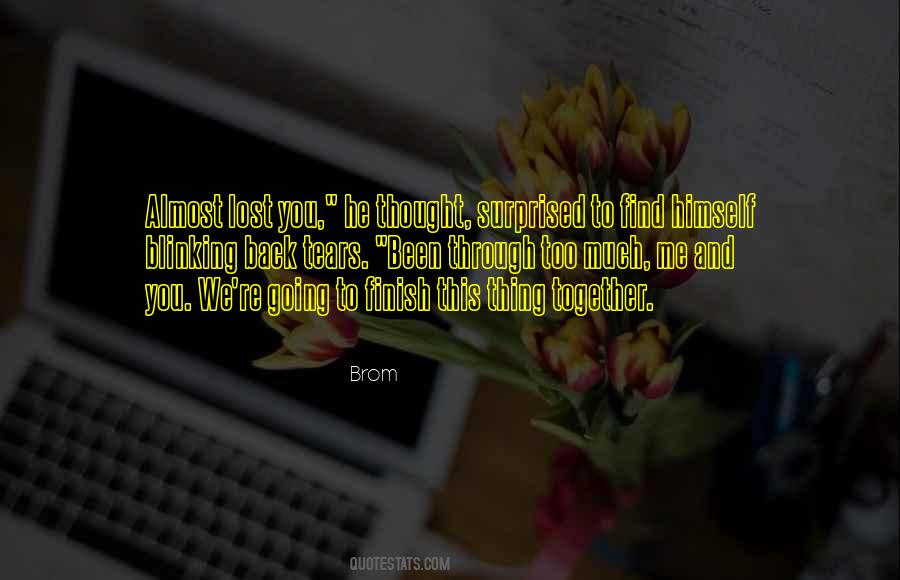 #36. If you don't learn to laugh at life it'll surely kill you, that I know.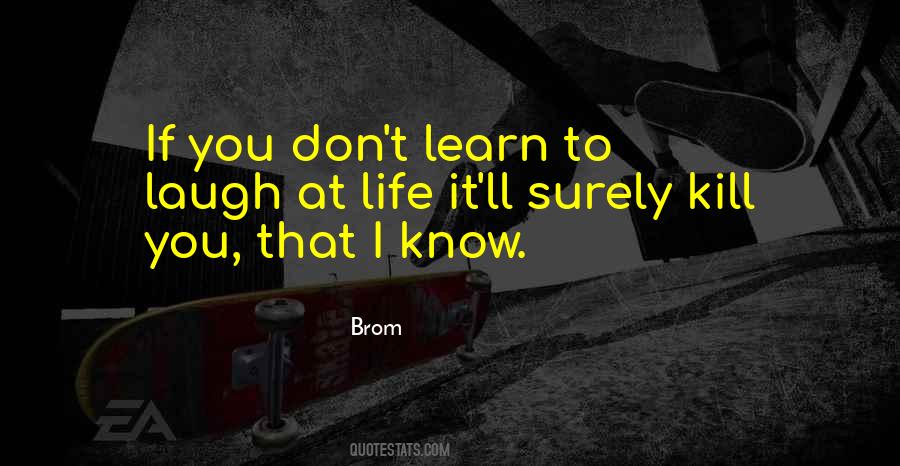 #37. As a person i couldnt say, although i am well apuainted with tales of his atrocities. every time brom and i crossed paths with him, he was trying to kill us. or ratar, capture, torture, and then killus, none of which are productive to establishing a close relationship _ Jeod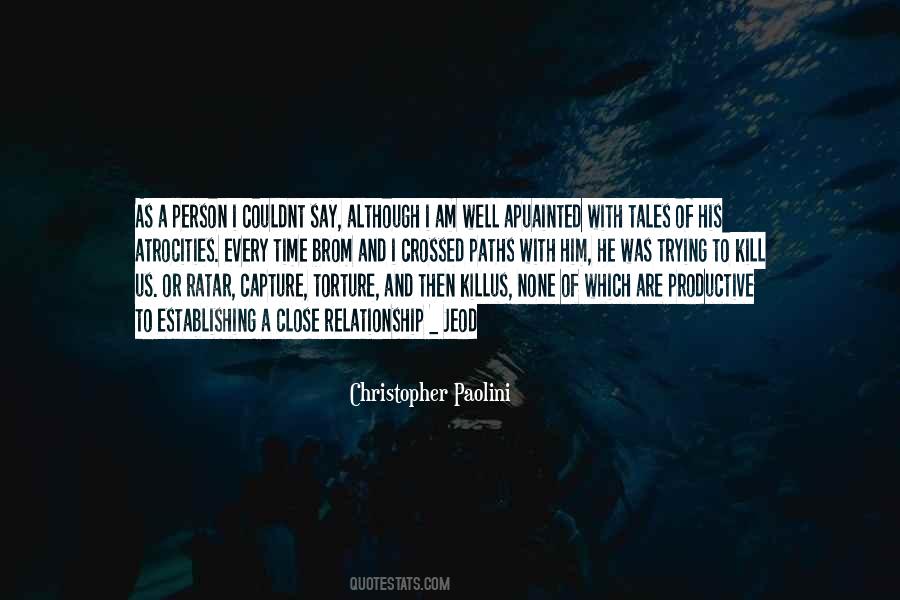 #38. Go and play. Run around. Build something. Break something. Climb a tree. Get dirty. Get in some trouble. Have some fun.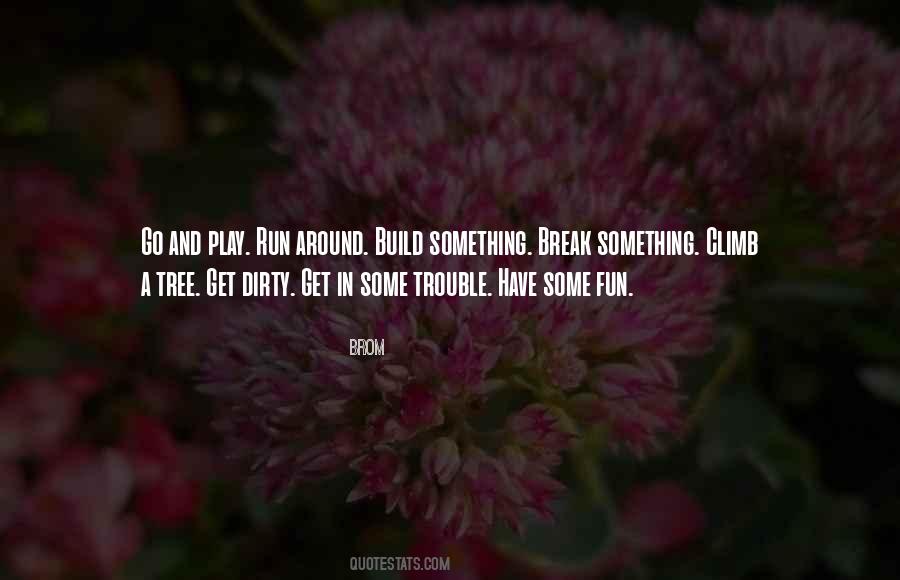 #39. But he was sick of this charade. Sick of watching people lose a little more of their humanity each day, and sick to death of seeing people tortured in the name of God. What had happened to these people?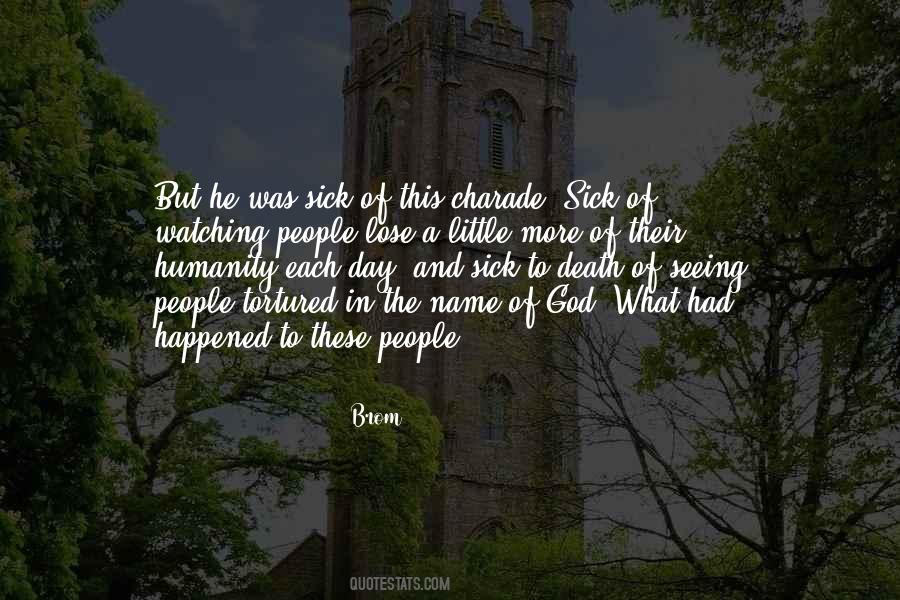 #40. Me, I say too much optimism will get you killed.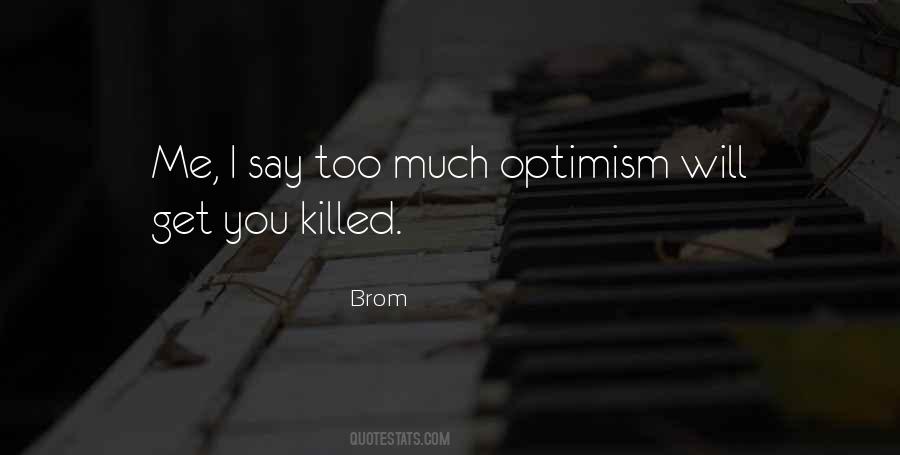 #41. How will I make a people who do not understand the power of belief believe? And without their belief Mother Earth will wither and Yuletide will fade ... and so, too will I ... like all the spirits and gods before me.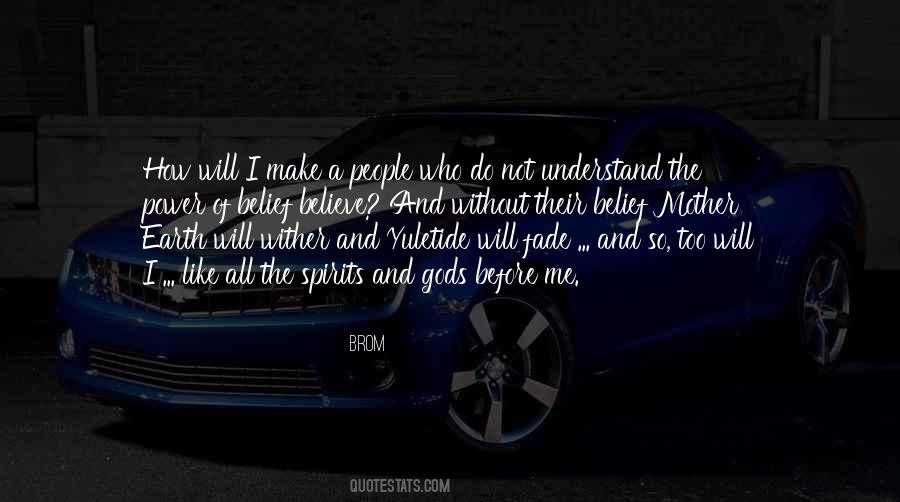 #42. Tully/Ysolde: "Brom?" I asked, releasing his head. He reeled backwards for a moment, his eyes huge. "Are you all right?"
Brom: "I couldn't breathe," he said, giving my boobs a wary glance.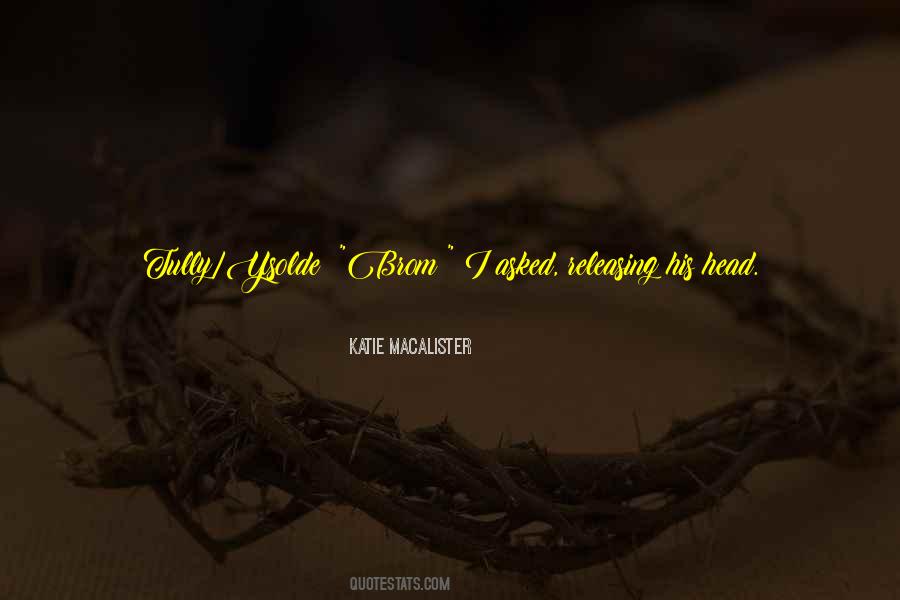 #43. Stop your weeping. Grief is for the dead.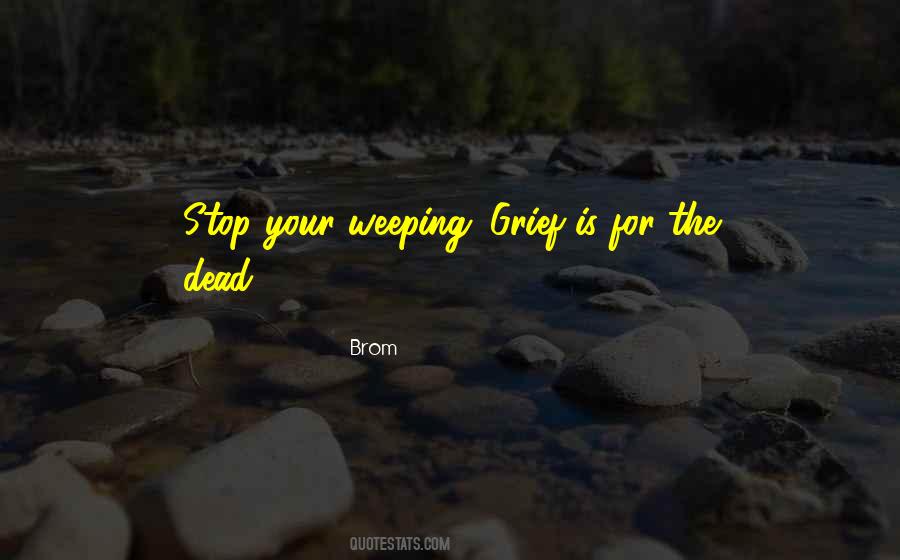 #44. A house built on lies has a weak foundation.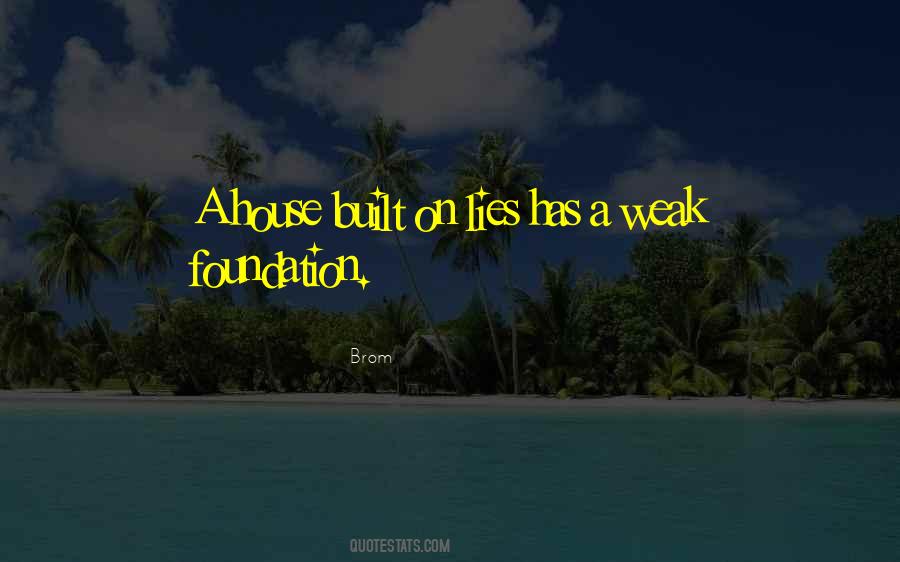 #45. You can never be done with music. No more than you can be done with breathing. The day you quit is the day you die.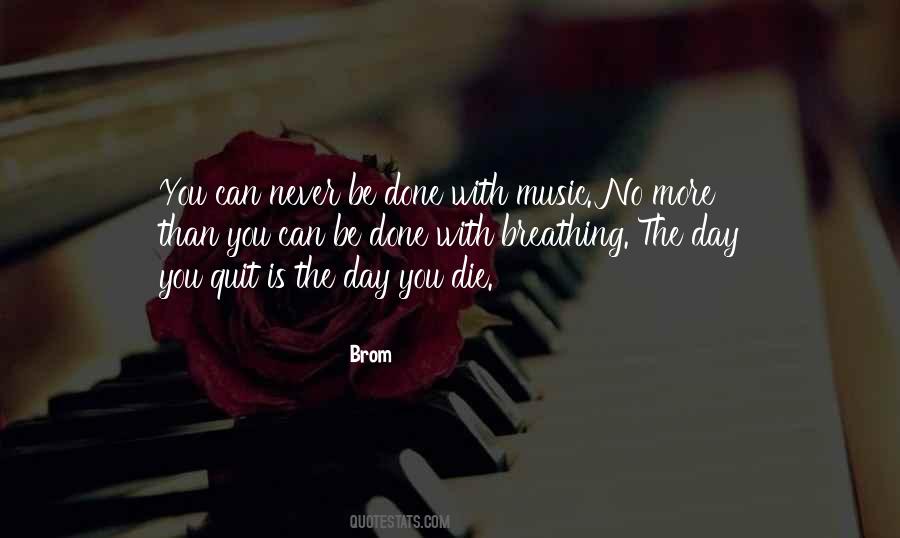 #46. Did he dare trust this insane boy?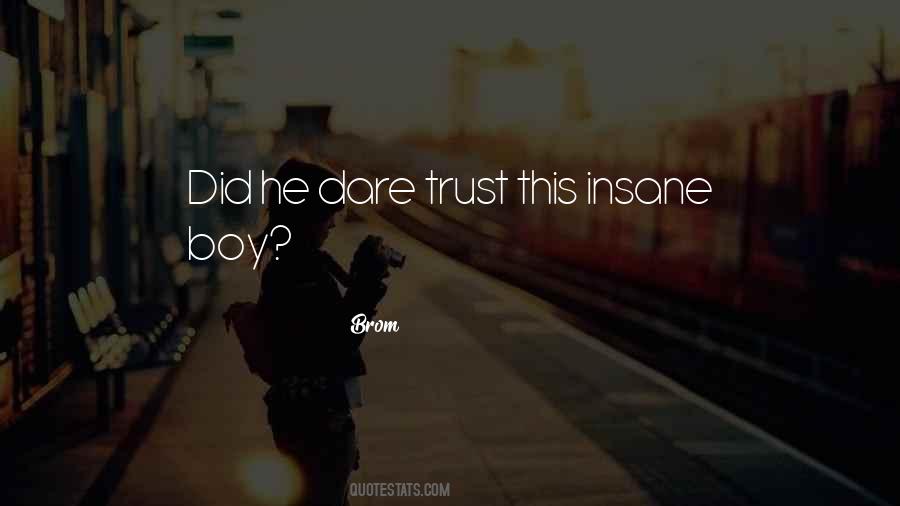 #47. Peter," she whispered and reached out, touching his cheek. "My little Peterbird? You flew back to me.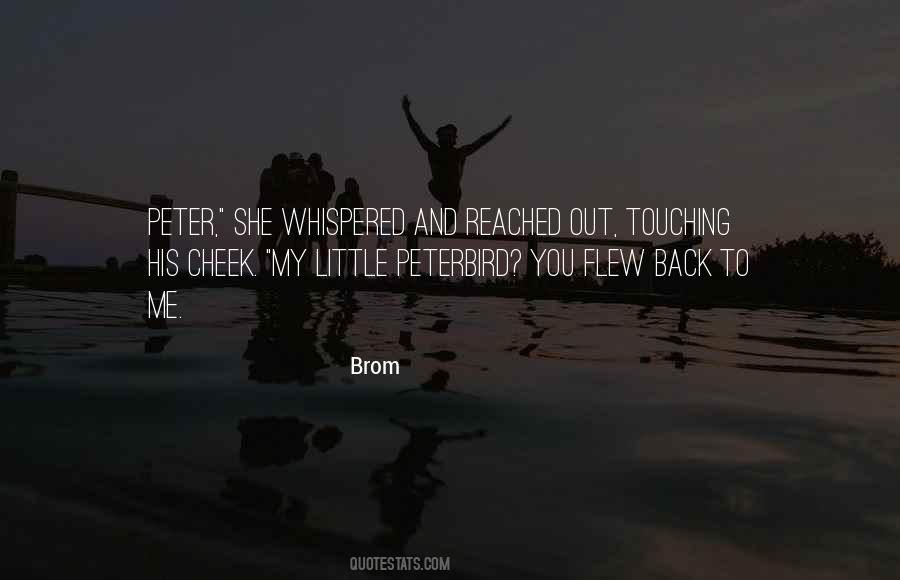 #48. And you didn't get children to trust you by gutting teenagers right in front of them, not even mean, ugly teenagers. That wasn't the way to make new friends.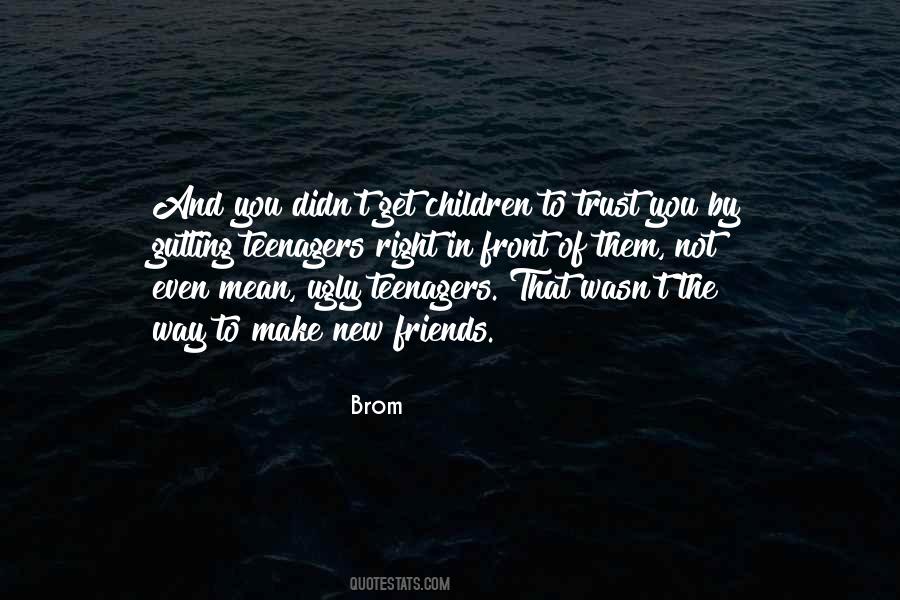 #49. For the world is a hard place and nothing comes without a price.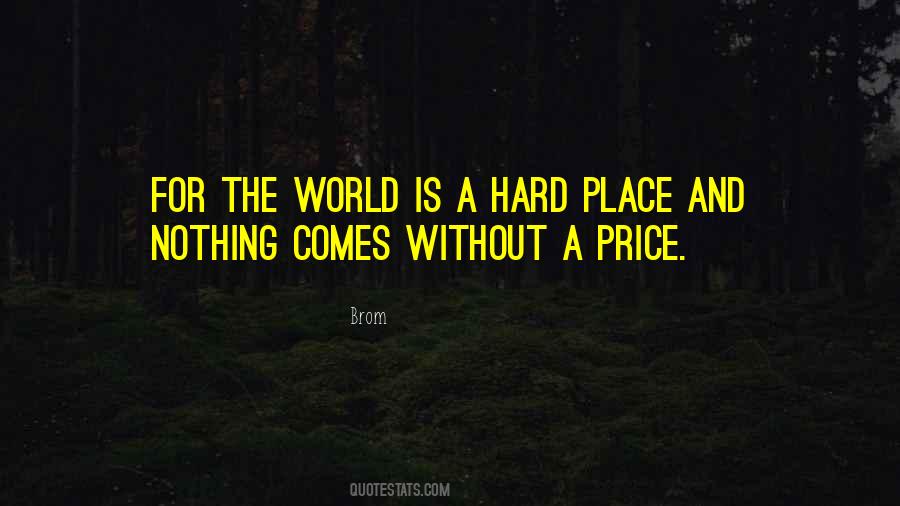 #50. Wanted, a pretty lie, and they believed, because a pretty lie is easier to believe than an ugly truth.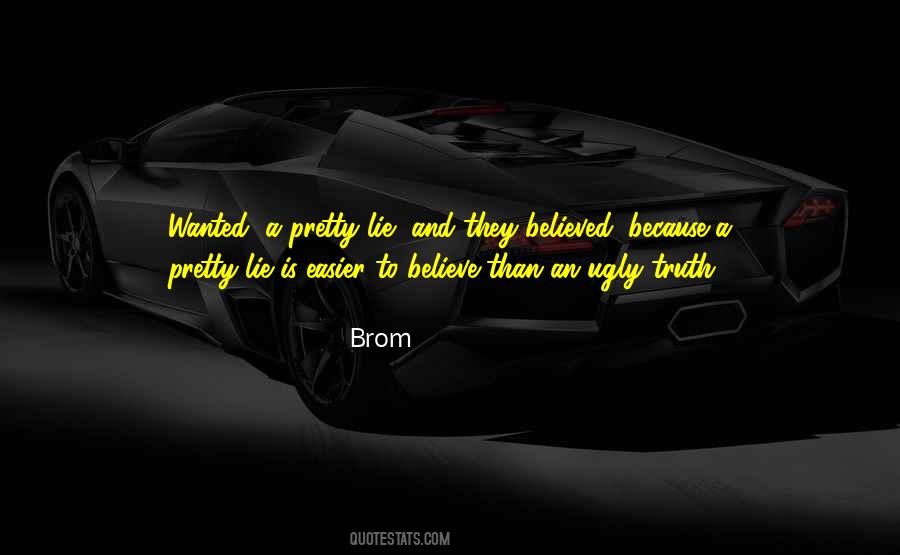 #51. Peter wore a grin from ear to ear. "You did great!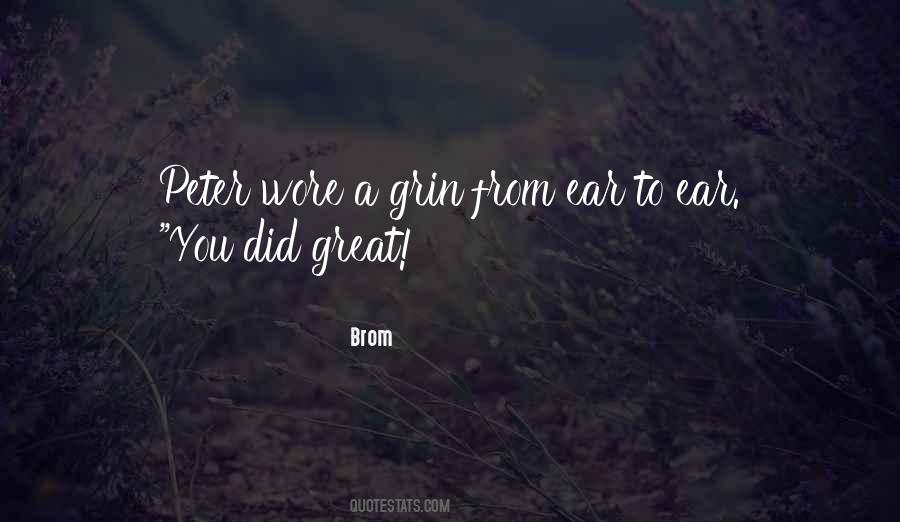 #52. Peter kept walking.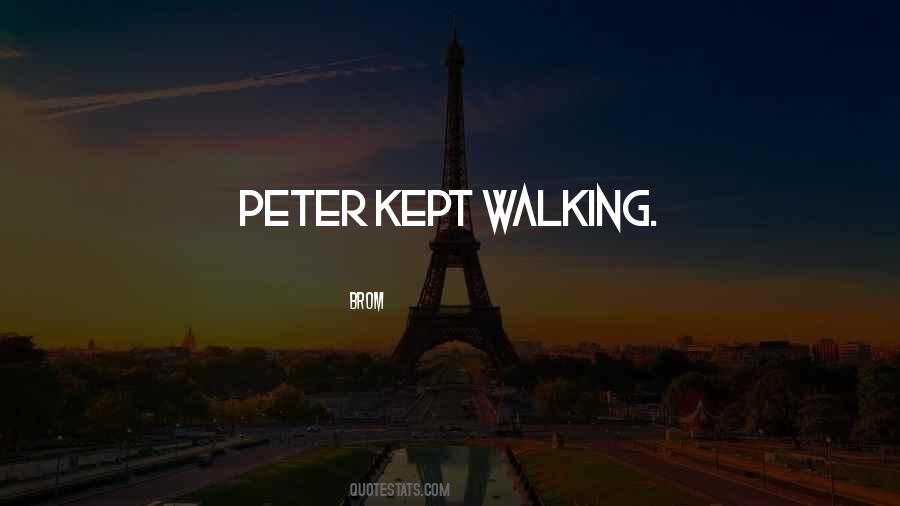 #53. If by weirdo he meant that Nick didn't play grab-ass with the wannabes on the street corner, didn't yank at his crotch and call girls bitches, didn't wear oversized jerseys and pretend to be a gangsta all day, then yeah, Nick had to agree.
#54. We will carry your message. May your swords stay sharp," said Brom.
"And yours.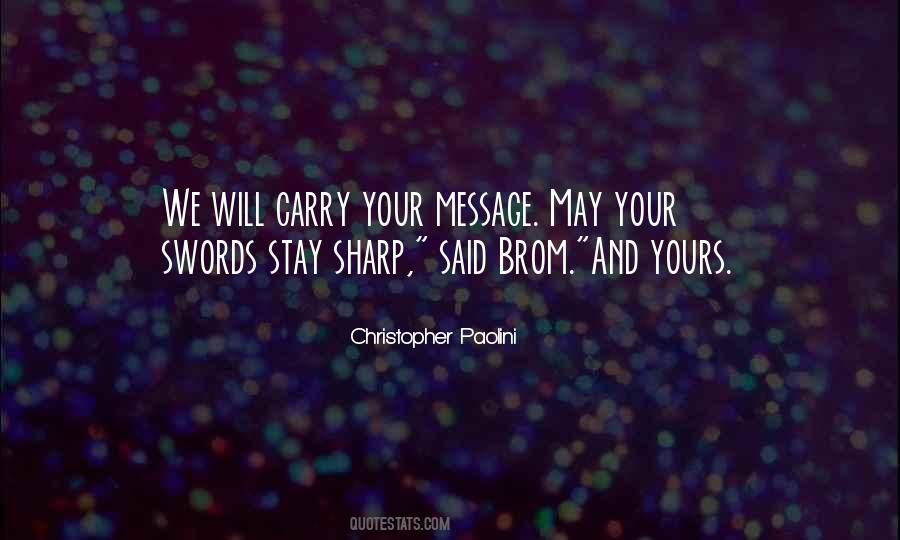 #55. Don't let them win. Don't let them beat you. Don't let them steal your magic.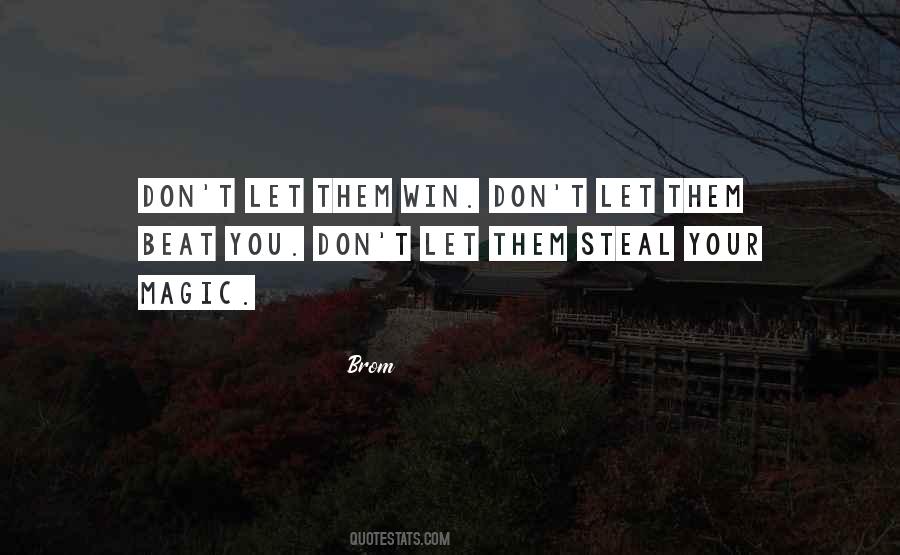 #56. And Peter laughed, and when he did, all the Devils grinned, because Peter's laugh was a most contagious thing.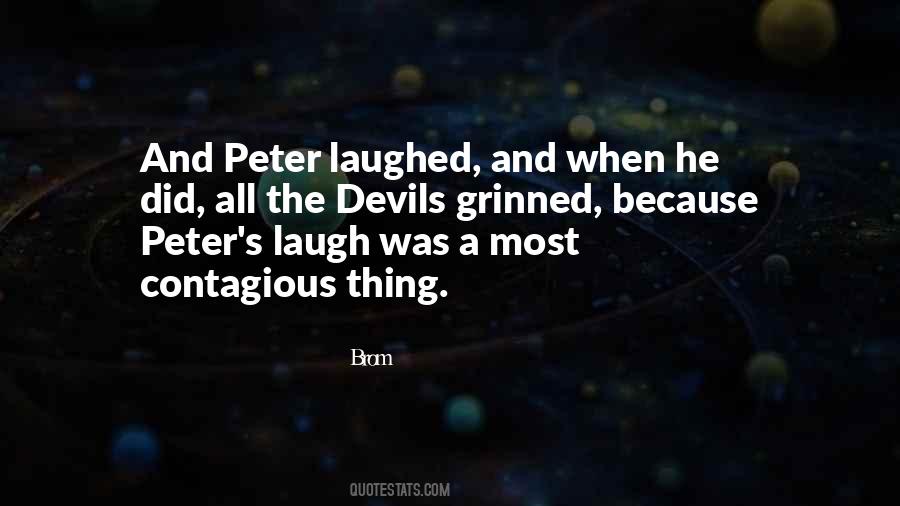 #57. He saw Krampus grinning at him and knew then that the Yule Lord was right, he could no more quit music than breathing, and while he needed air to live, he needed music to truly be alive.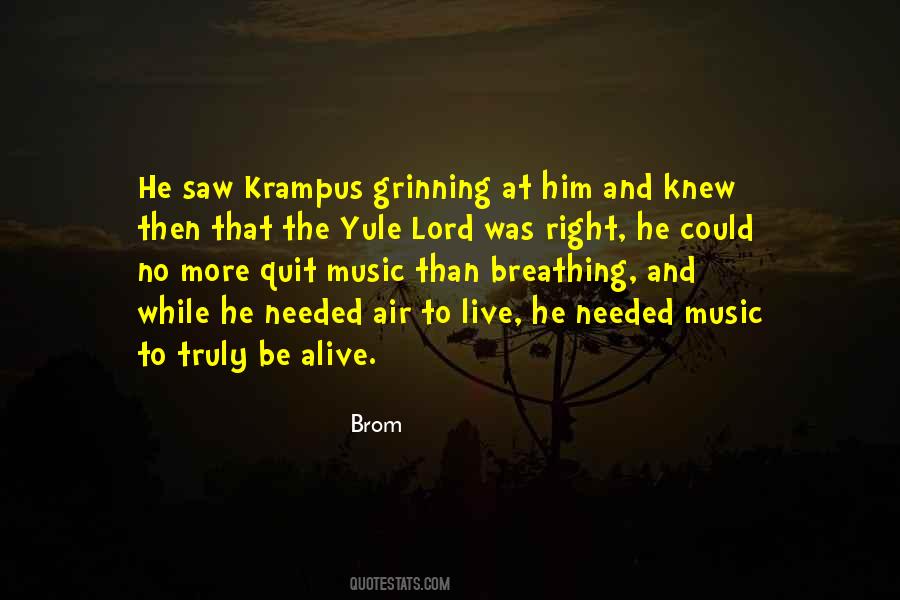 #58. The boy planted his hands on his hips and a broad smile lit his face. My name's Peter. Can I play too?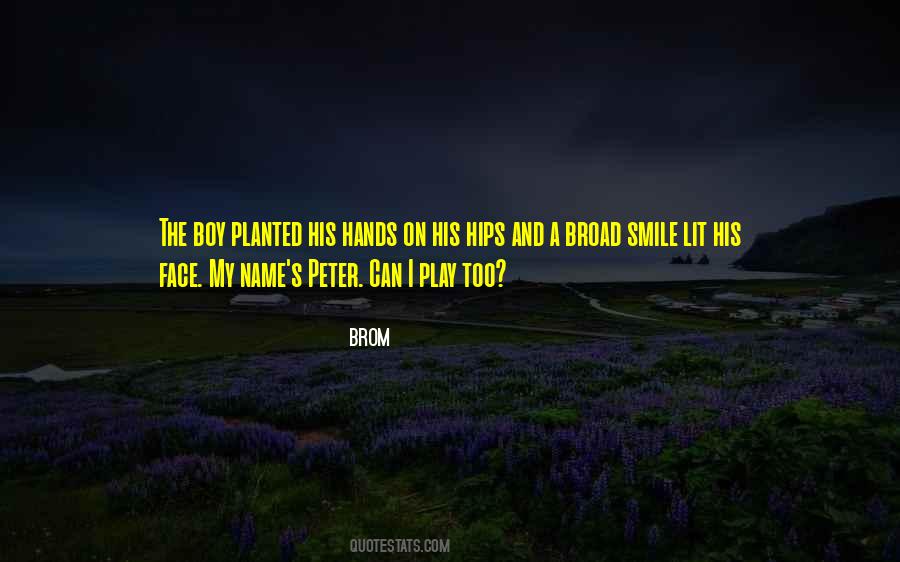 #59. Mama, Peter cried. She didn't look up. The door shut.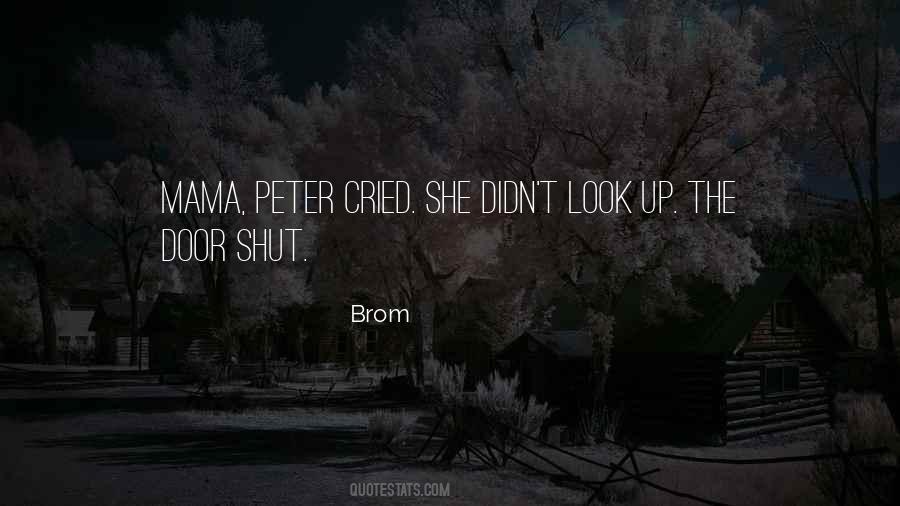 #60. Children like yourselves are full of magic, but the men have turned, they've lost their magic to the fear and hatred they harbor for all that they can't explain, control, or understand.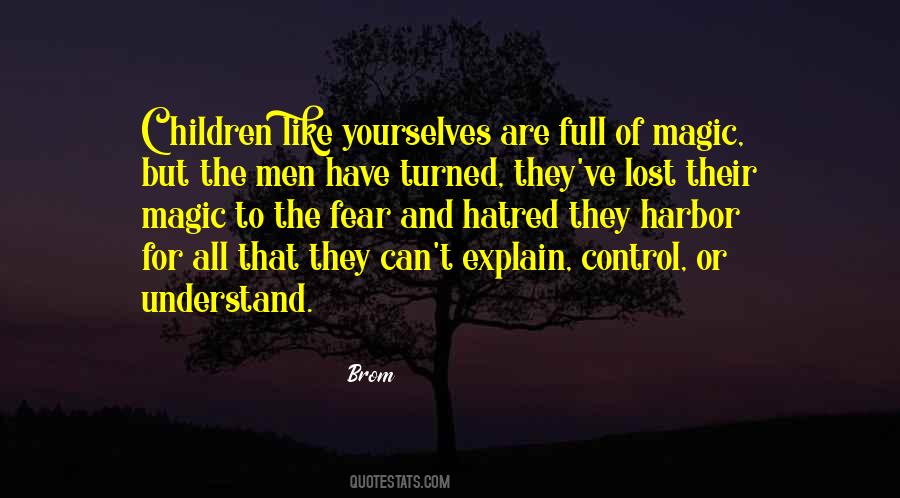 #61. I bring fresh blood," Peter said and grinned.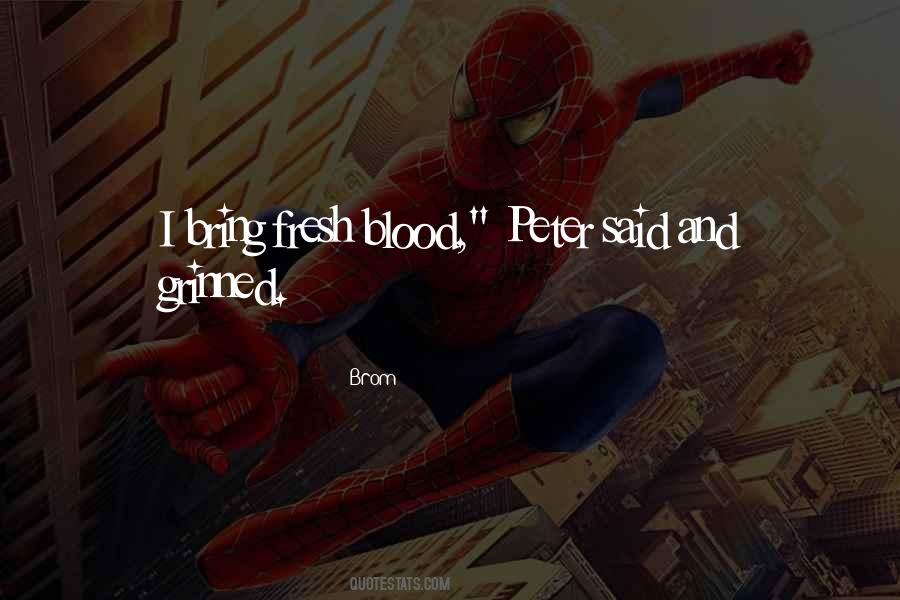 #62. I think he's real," the boy said.
"Me, too," the girl agreed.
"Well," the mom said. "If enough folks believe in a thing, I guess it becomes real enough. Don't it?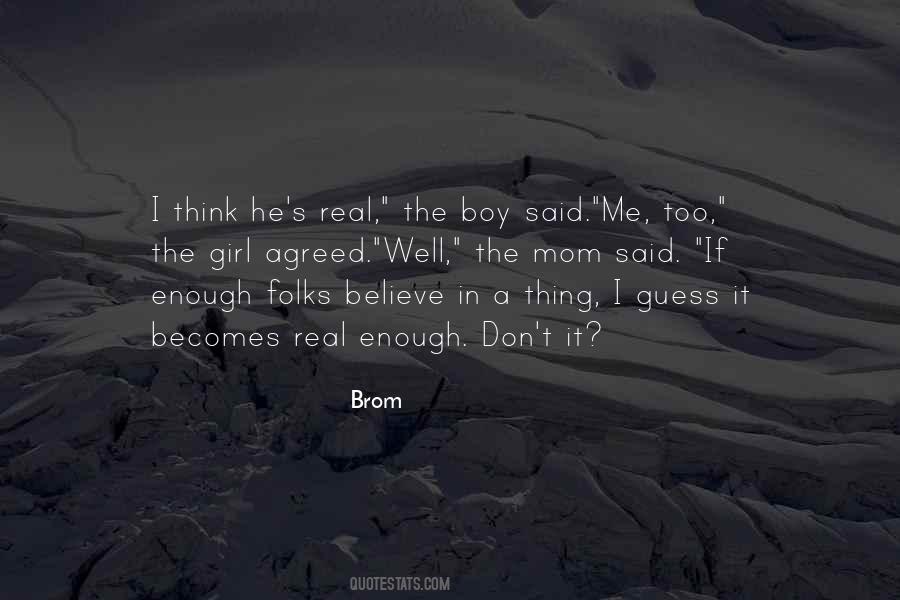 #63. Krampus's voice trailed off, he glanced at Jesse. Jesse's head lay on his shoulder, his eyes closed; there came no sign of breath.
"It appears I am talking to myself." Krampus crossed his arms atop his chest and grunted.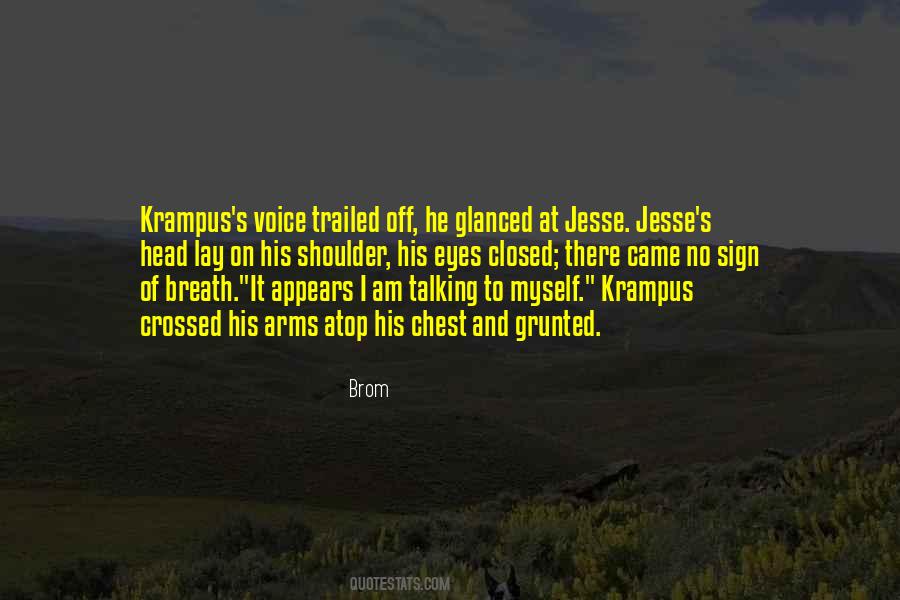 #64. The truth is there is no Devil making you torture, rape, murder, and sodomize one another, or making you destroy the very land that feeds you. There is only you.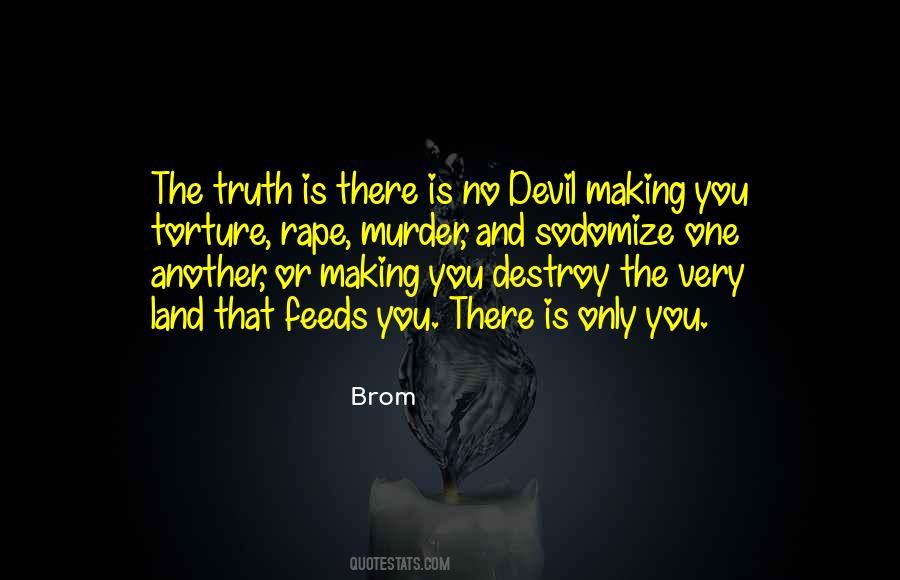 #65. Steady," Peter said, not losing a step. "Have to keep steady or all is lost.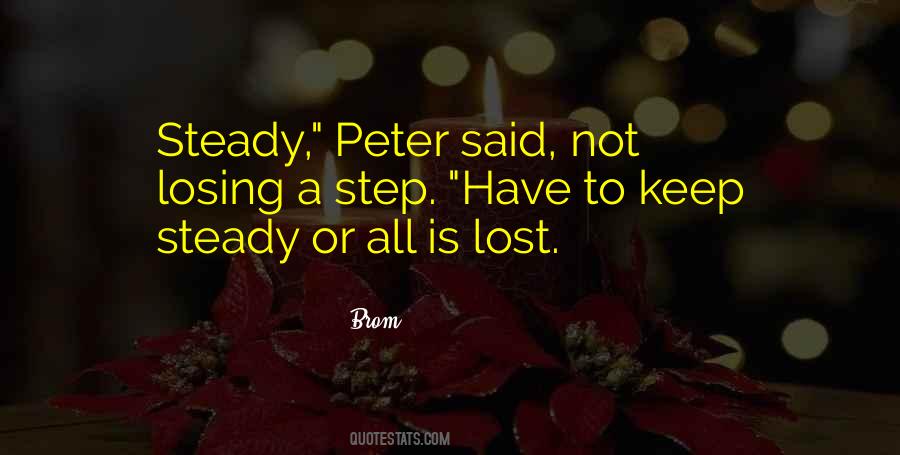 #66. Something's just not right," he said, shaking his head, "not by a long shot.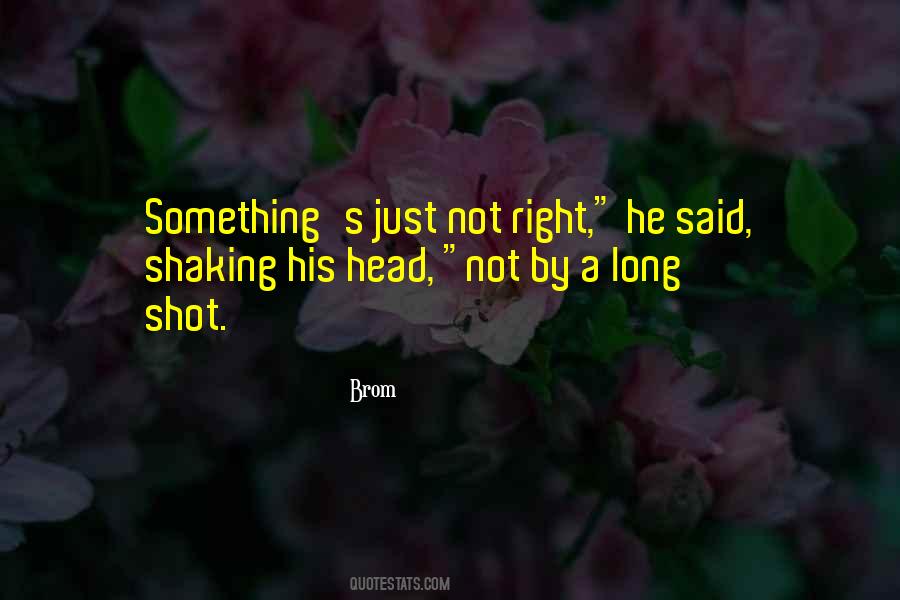 #67. Peter stood up and let a wicked smile slide across his face. Time to play.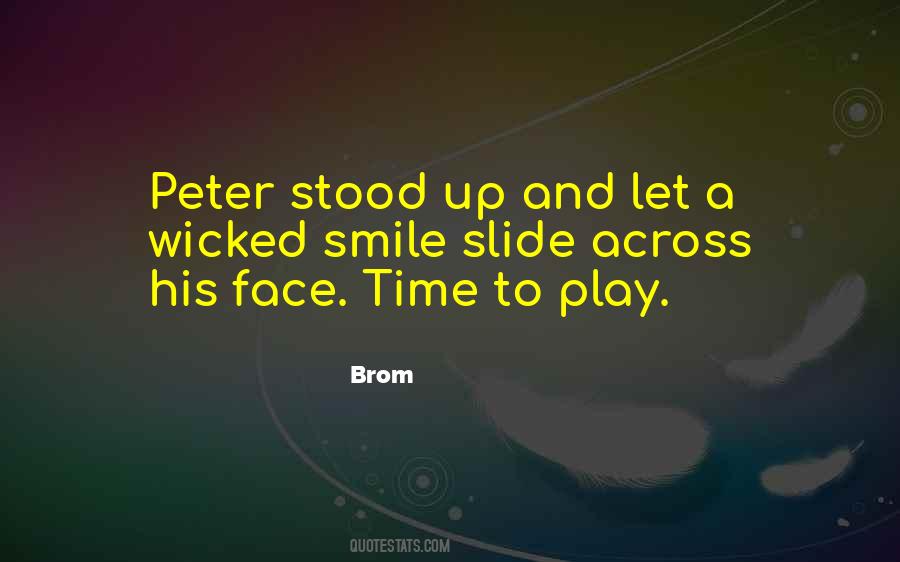 #68. Everything comes with a price. Everything. Some things just cost more than others.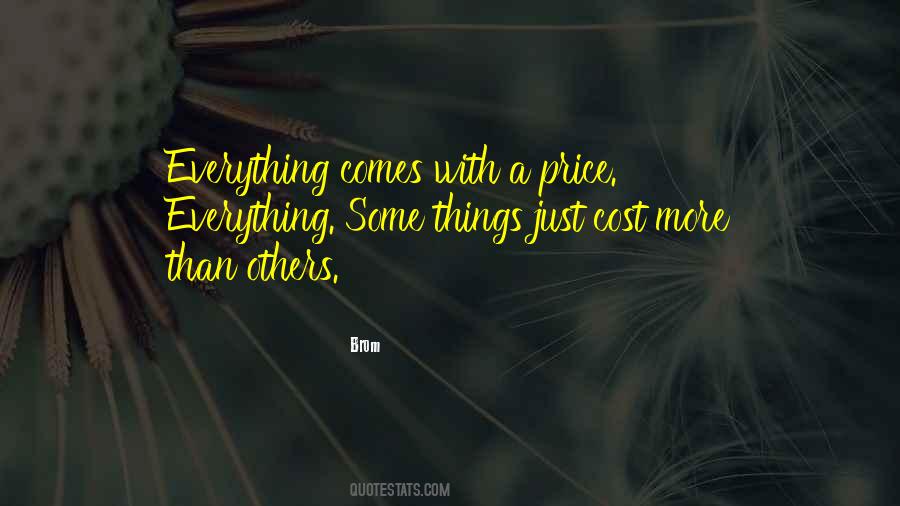 #69. Both sides so blinded by their fear and hate of each other that they couldn't see they were all fighting for the same thing.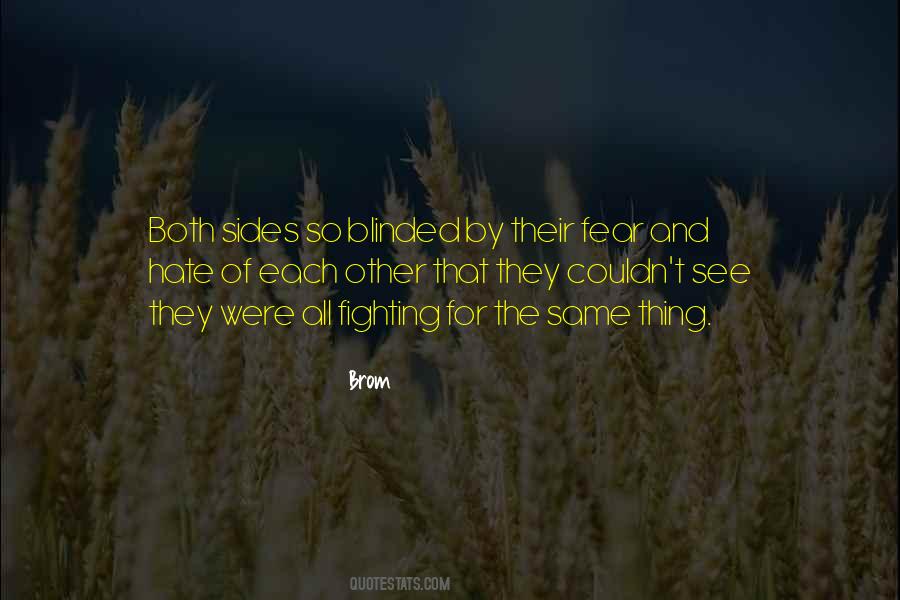 #70. Peter's face clouded. Everything comes at a price. Or have you not learned that yet?
#71. But Peter had seen too much, knew too well that men-kind didn't need an excuse to be cruel and murder one another.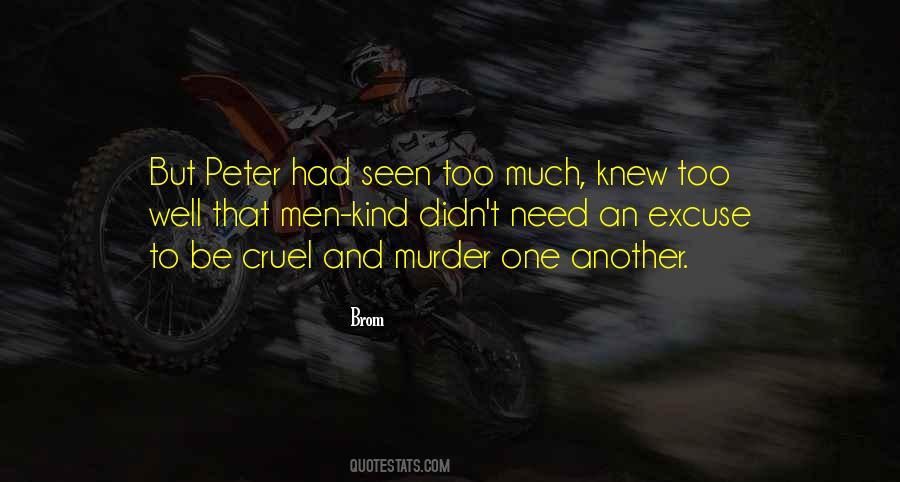 #72. Spain?" Jesse said and glanced about at the others, but they looked equally perplexed. "Spain?" "Yes, to Baldr's castle. Where did you think he lived? The North Pole?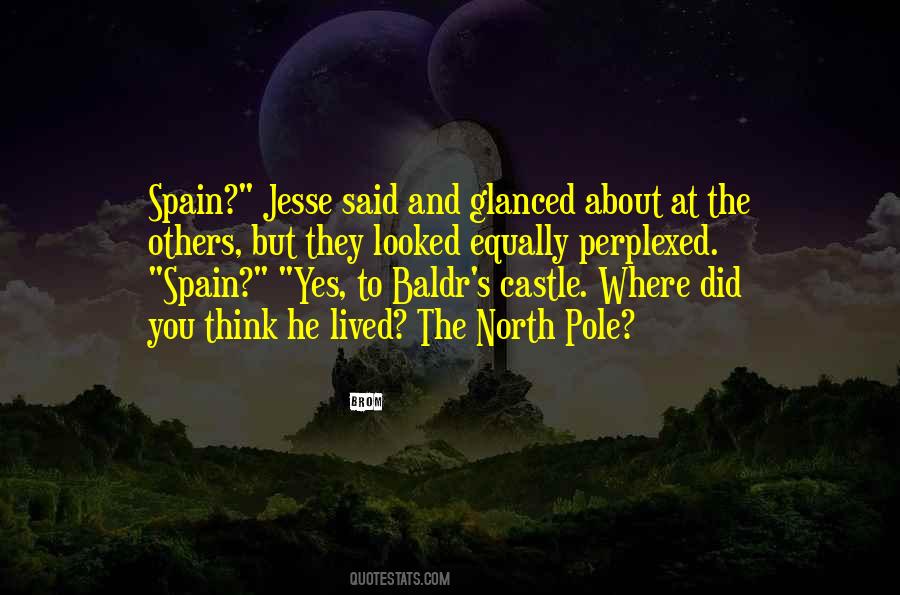 #73. Some things can never be left behind.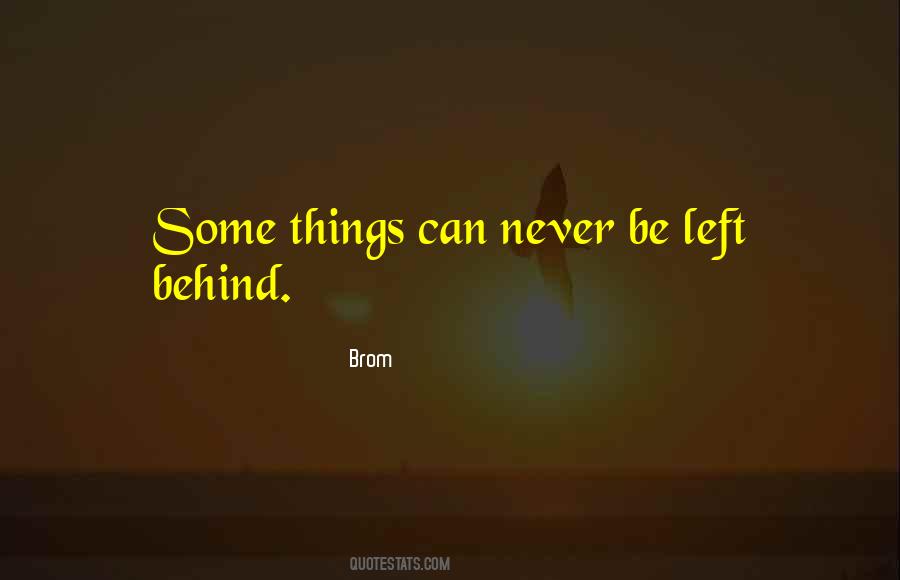 #74. And may God be merciful, because these twisted men will not.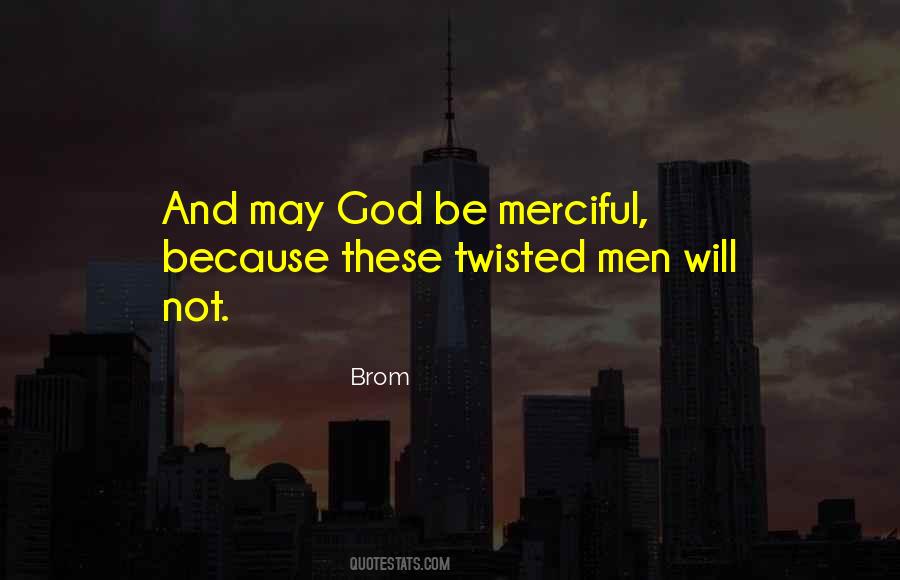 #75. Open your eyes to the magic around you.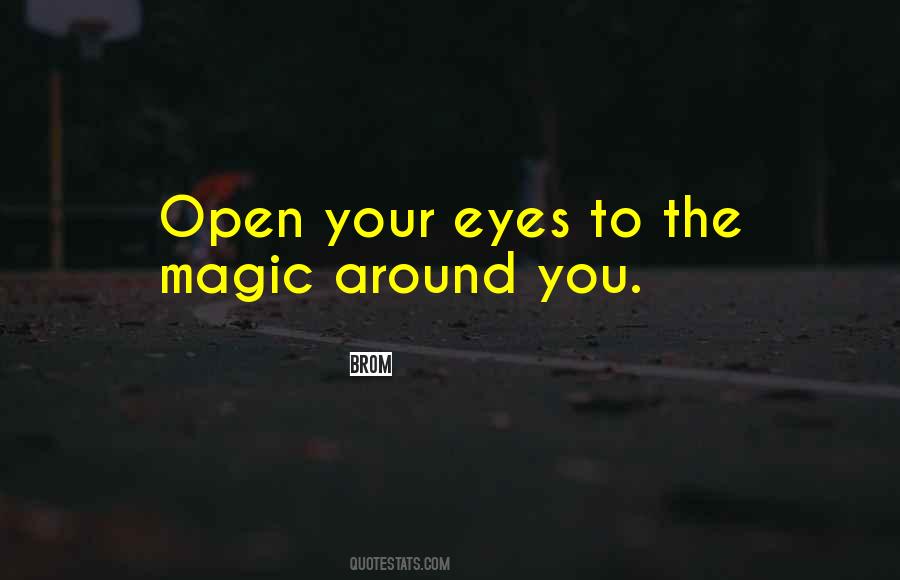 #76. Free your spirit.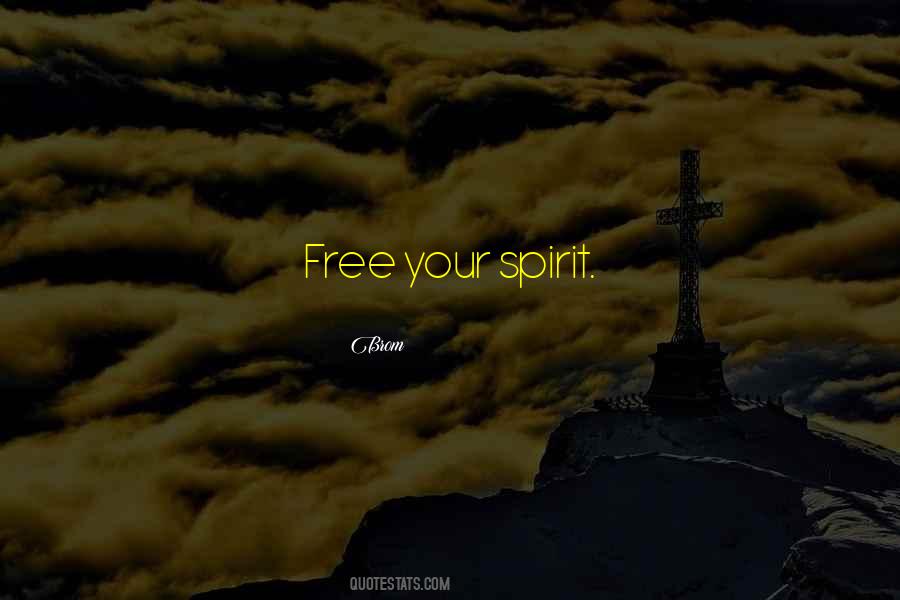 #77. That's the spirit, one part brave, three parts fool.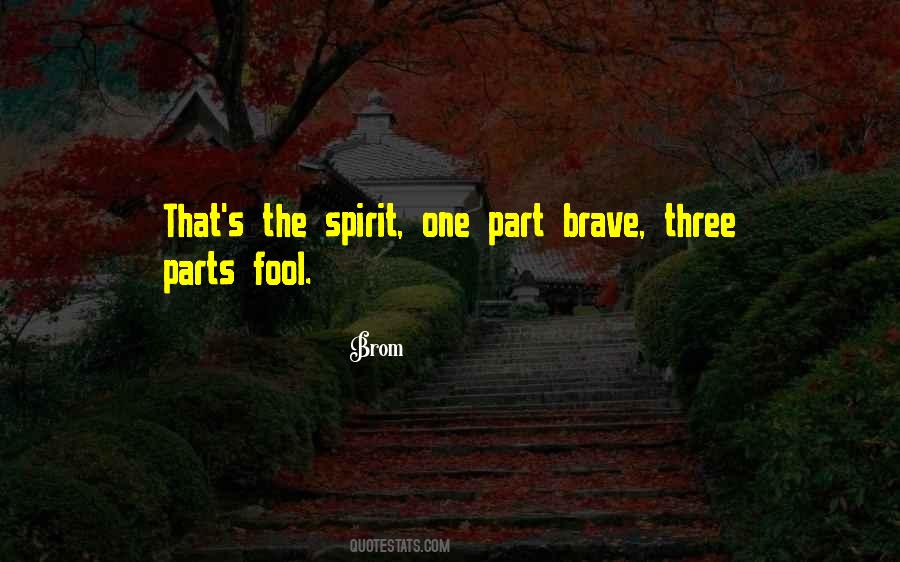 #78. Eragon looked back at him, confused. "I don't understand."
"Of course you don't," said Brom impatiently. "That's why I'm teaching you and not the other way around.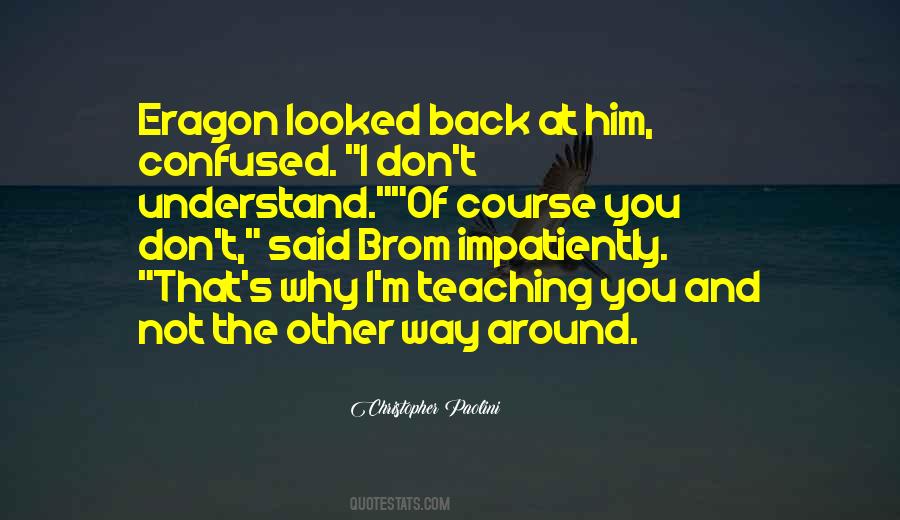 #79. Does mankind truly hate itself? How can one surmount such irreverence?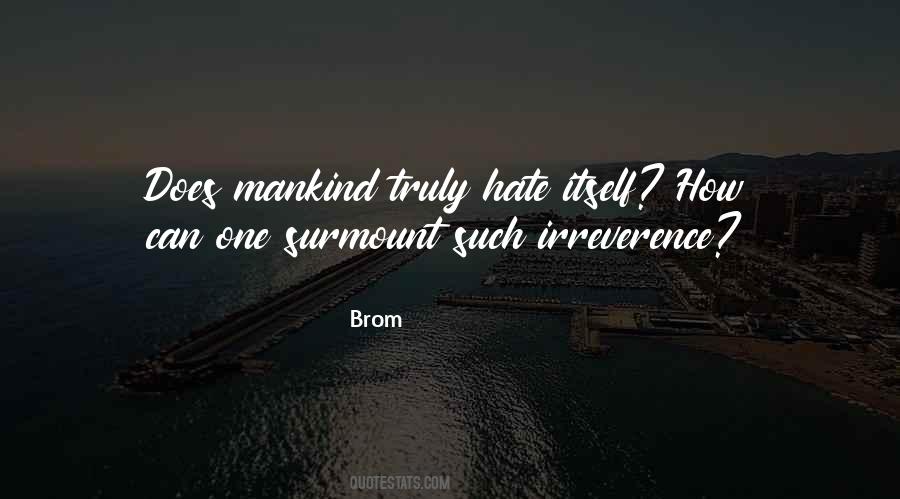 #80. You are free. The world is yours. got take it.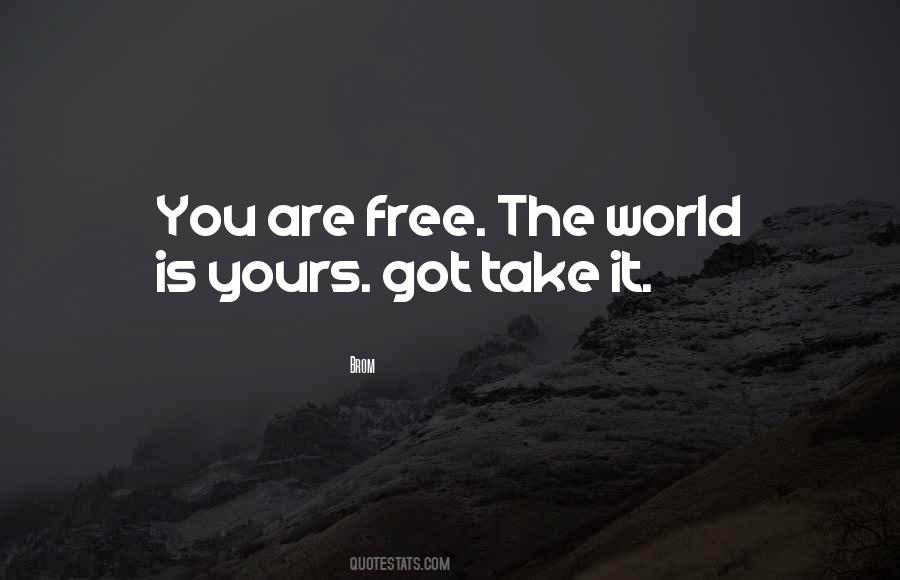 #81. He was rarely happy throughout his life but he was a good Rider and a good man.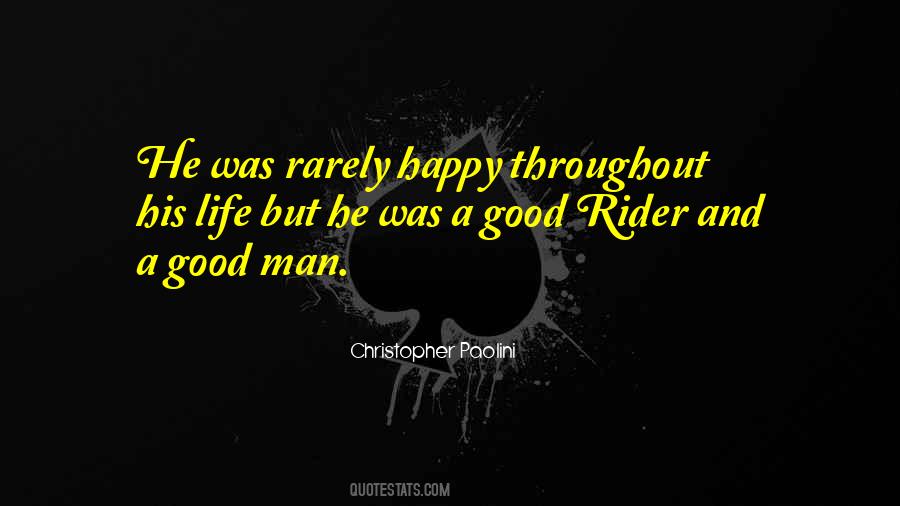 #82. Demon or not, it didn't matter, suffering was everywhere he looked.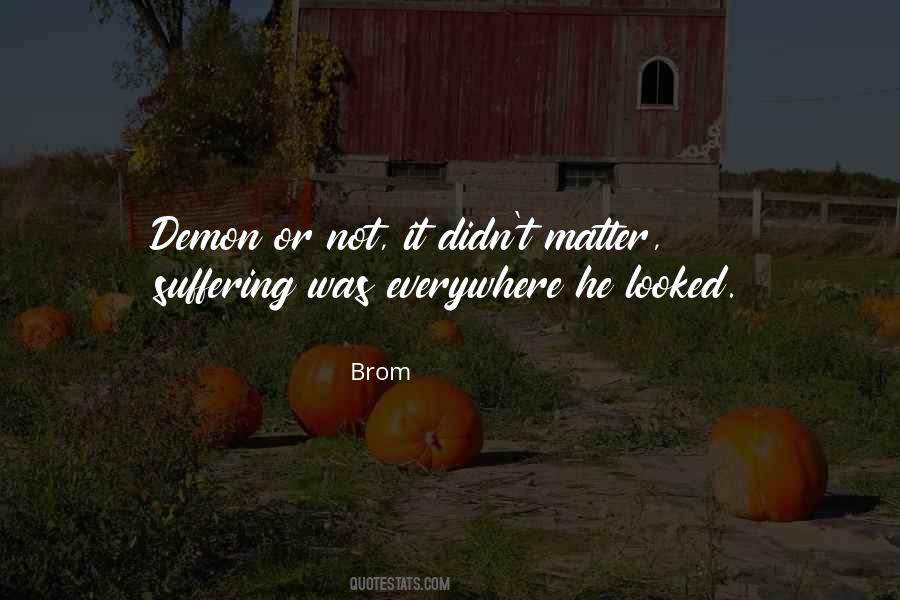 #83. Christians. They're determined to rid the land of any who worship the Horned One. Murdering all the druids, burning the temples, sometimes whole villages, and knocking over the standing stones."
The Lady's face hardened. "This god of peace and love certainly likes to bathe the land in blood.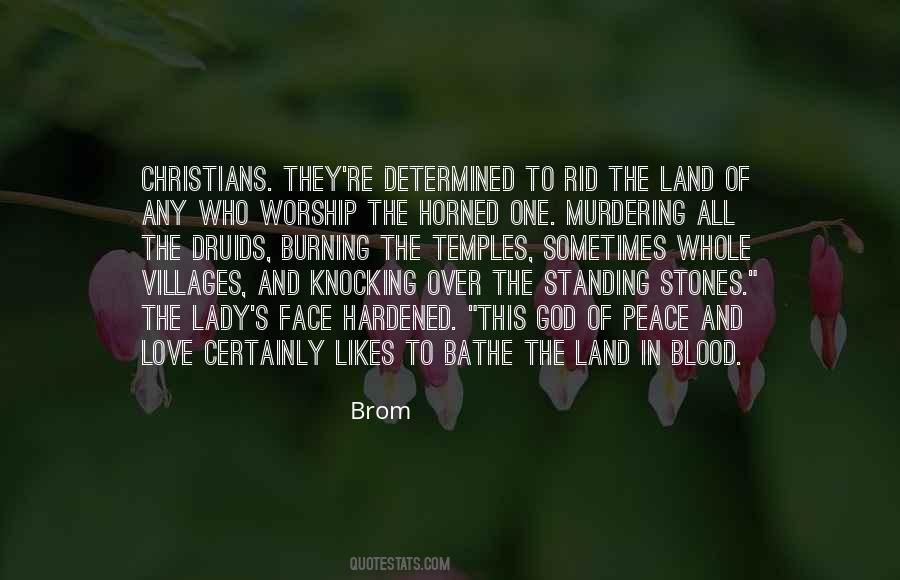 #84. Men who fear demons see demons everywhere.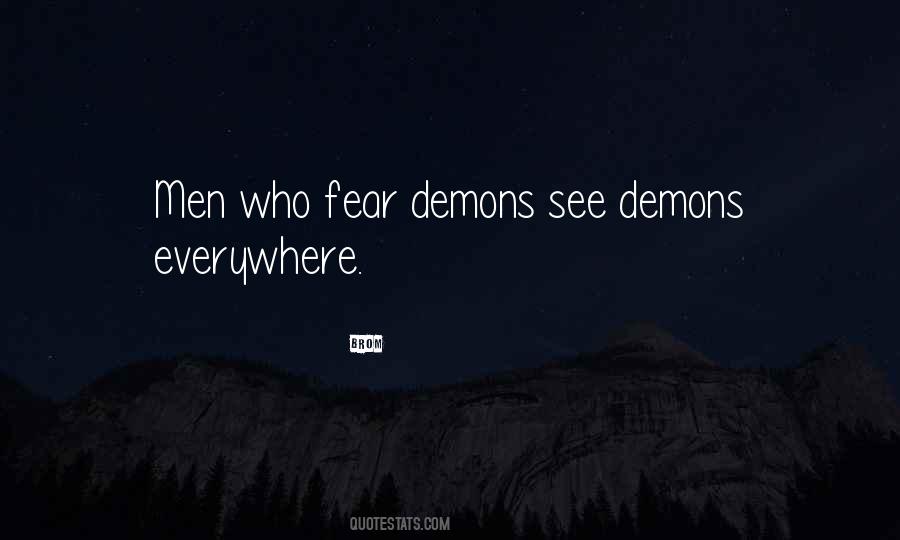 #85. I am your forest, your earth, your eternity. I am your life. I am your death. I am all things forever and always. Love me. Love me. Forever love me.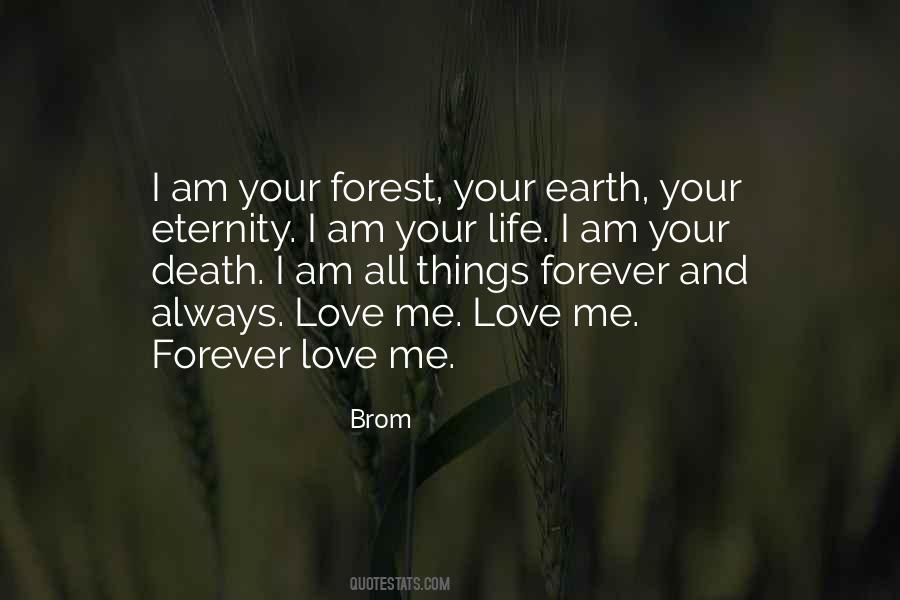 Famous Authors
Popular Topics