List of top 35 famous quotes and sayings about books worth reading to read and share with friends on your Facebook, Twitter, blogs.
Top 35 Books Worth Reading Quotes
#1. If a book isn't self-explanatory, then it isn't worth reading.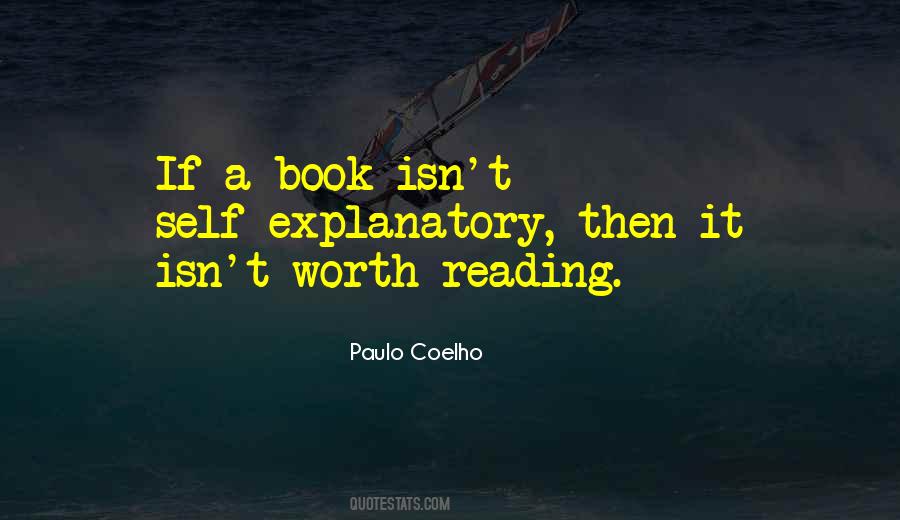 #2. The stories I read gives strength to my spirit.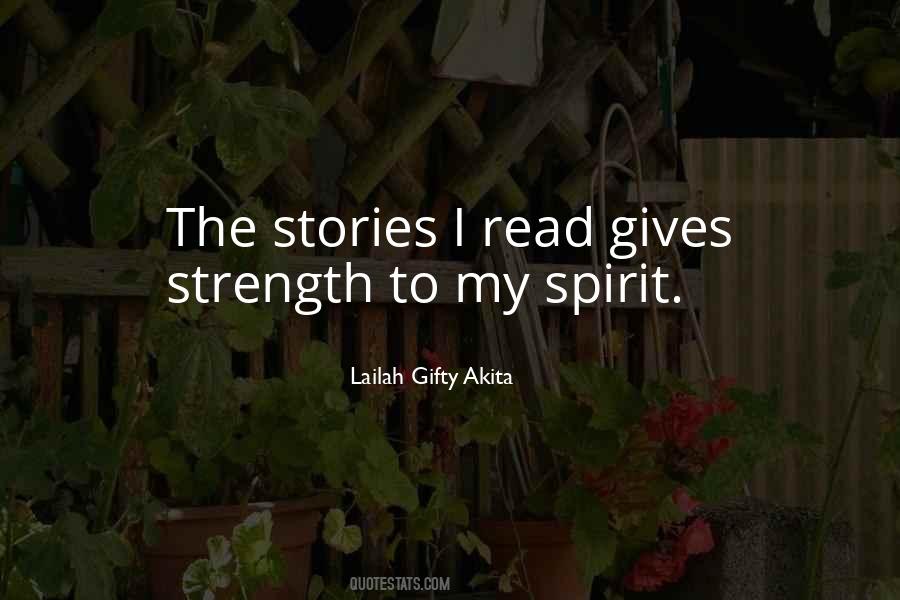 #3. To live in books is cowardly
but people are not worth investigation.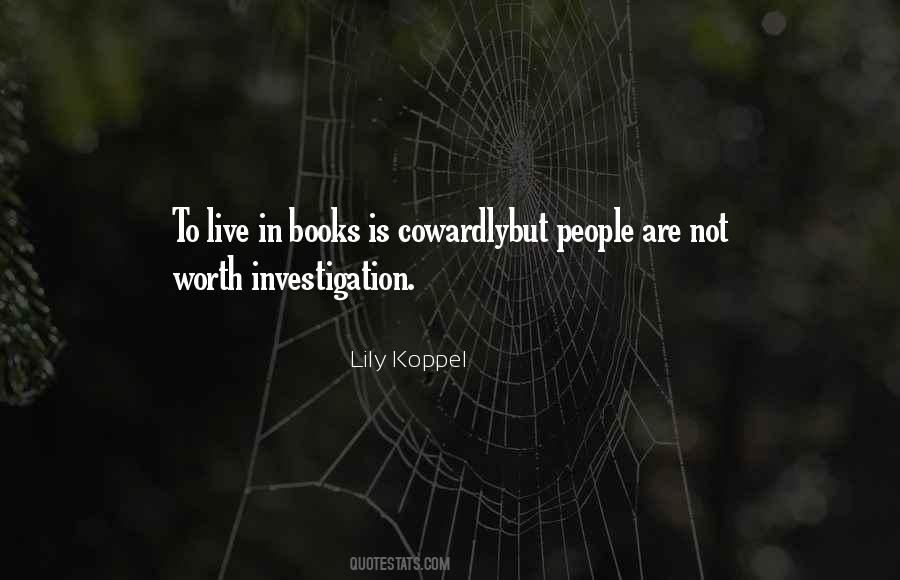 #4. The Snow Leopard's Tale is mesmeric. Tom McIntyre has compressed so many things into so few pages that I can think of only a few other short books that can compare. It was worth the wait for all of us who look forward to reading anything with his name under the title.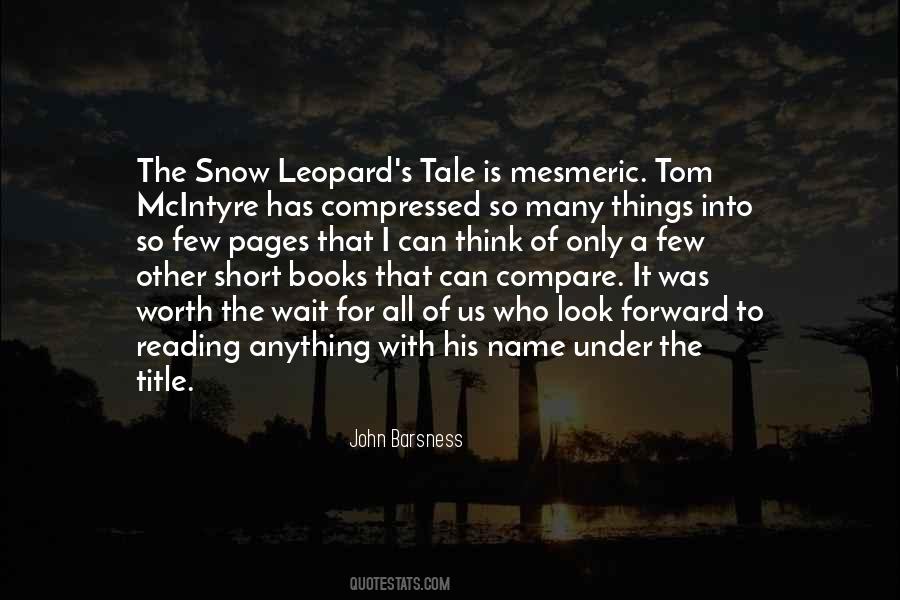 #5. I'm alive. This might be the first time I've ever really been alive in my whole fucking miserable life. This moment is what causes wars to start. The only books worth reading have been written about those lips.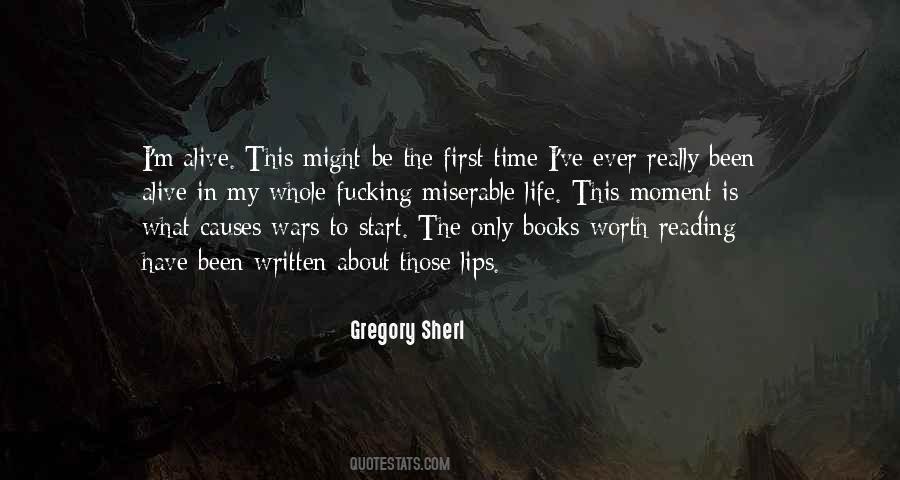 #6. In my high-minded and naive way, I believed the only books worth reading were the classics.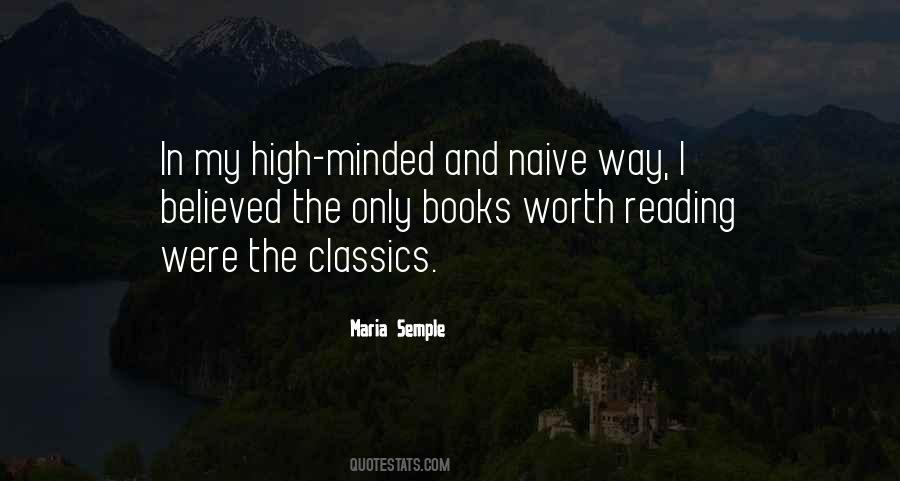 #7. People say that a picture is worth a thousand words, but sometimes a mighty quotation is worth more than a thousand pictures.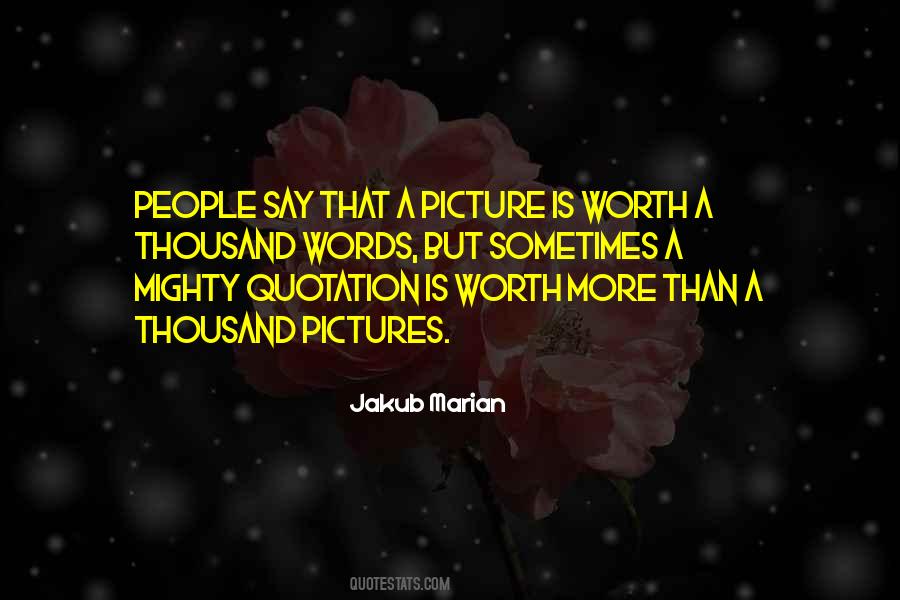 #8. Any book worth banning is a book worth reading.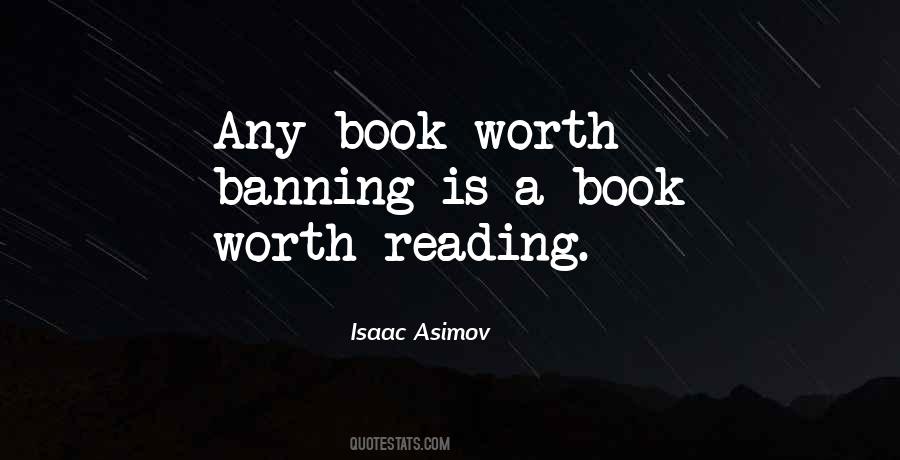 #9. Some of the most famous books are the least worth reading. Their fame was due to their having done something that needed to be doing in their day. The work is done and the virtue of the book has expired.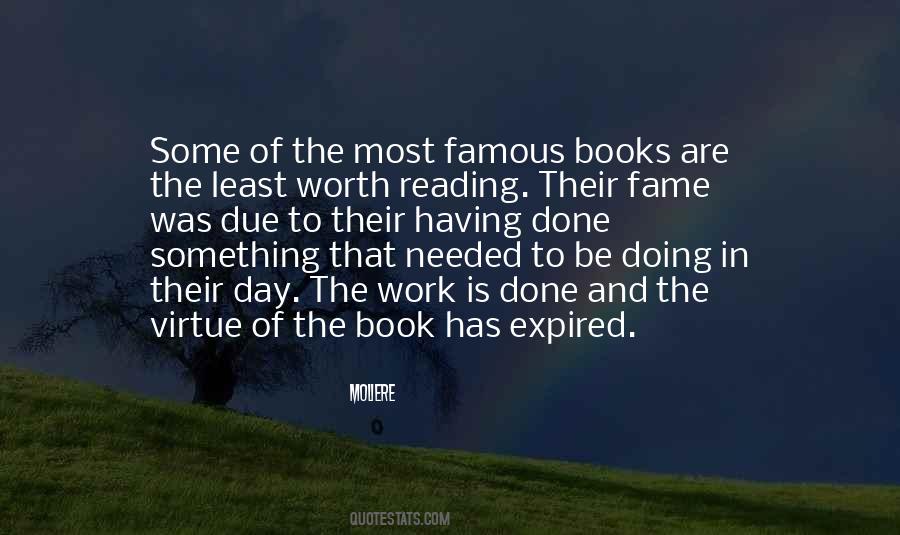 #10. If a book is worth reading, it will most probably be worth reading twice.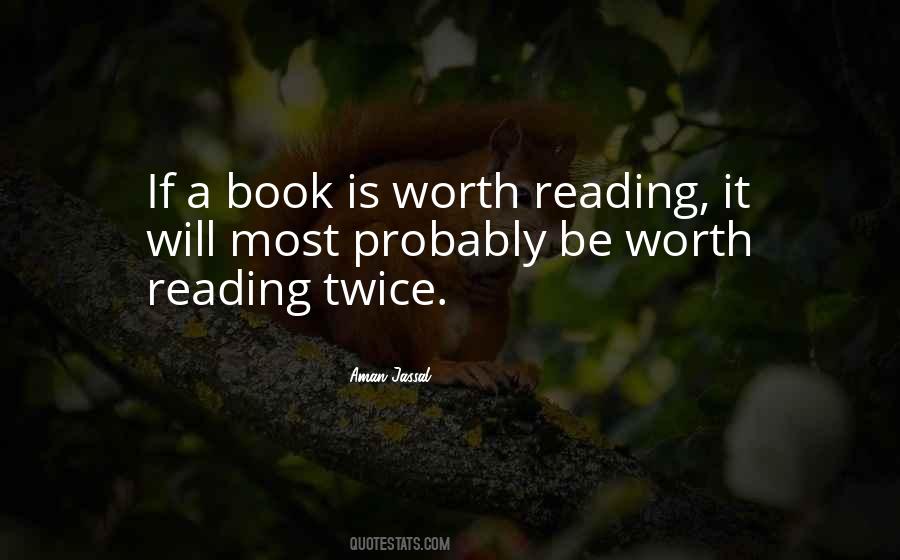 #11. I believe reading books is one of the best ways to gain real empathy for people different from ourselves, and helping boys develop empathy for girls is a cause worth fighting for.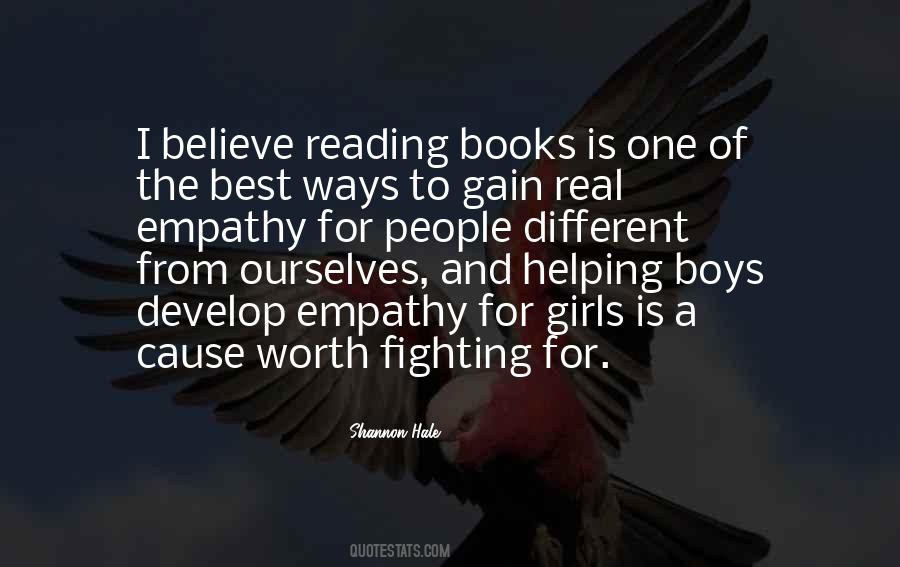 #12. He wished he had never come to London. He wished he had never undertaken to revive English magic. He wished he had stayed at Hurtfew Abbey, reading and doing magic for his own pleasure. None of it, he thought, was worth the loss of forty books.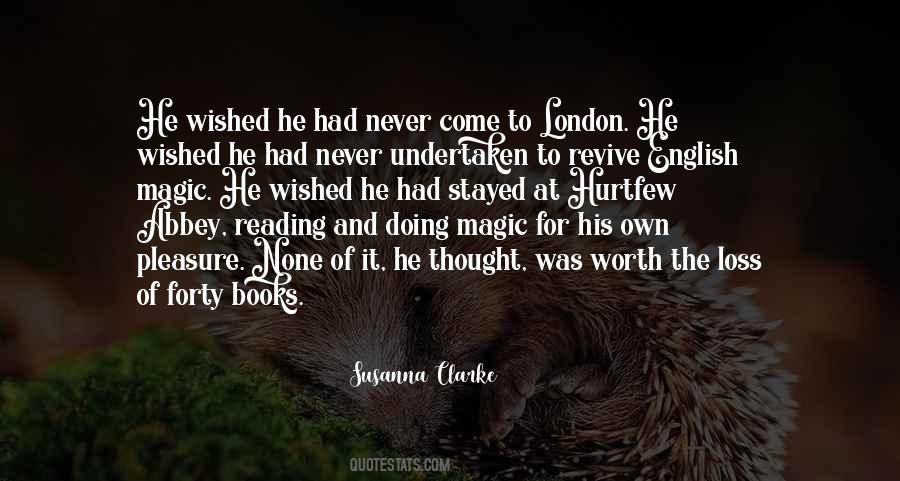 #13. If a book doesn't inspire you to read more, it was not worth read.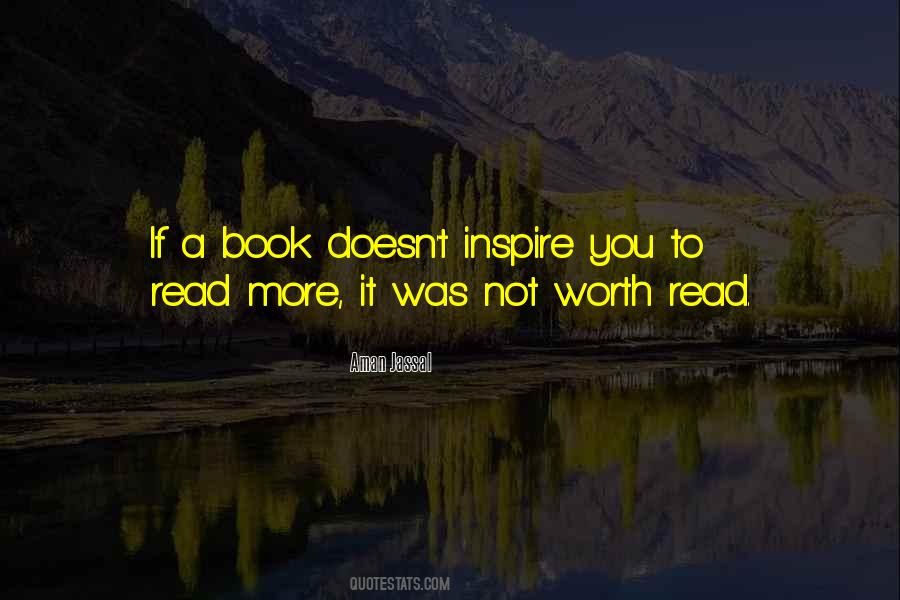 #14. Papa thought that any book worth reading twice was worth owning. So instead of buying desserts, we bought books.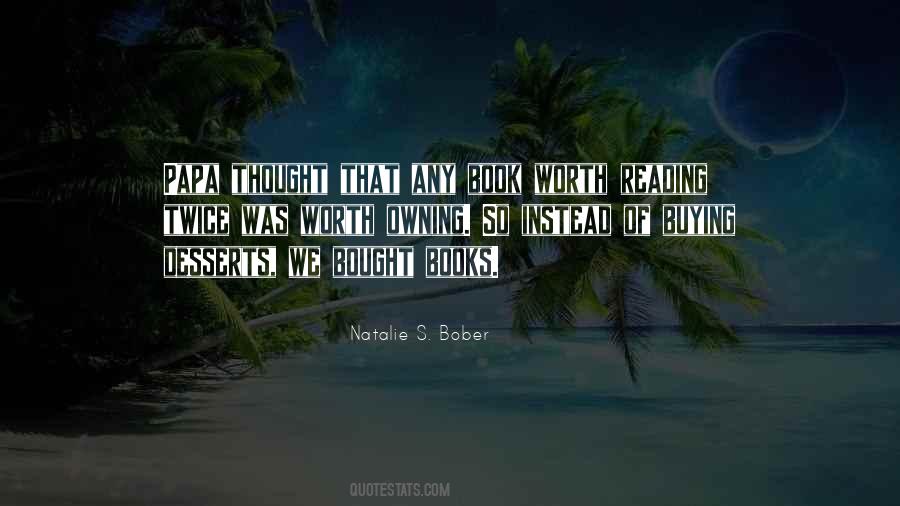 #15. Time is a great teacher, but unfortunately it kills all its pupils ... - Louis Hector Berlioz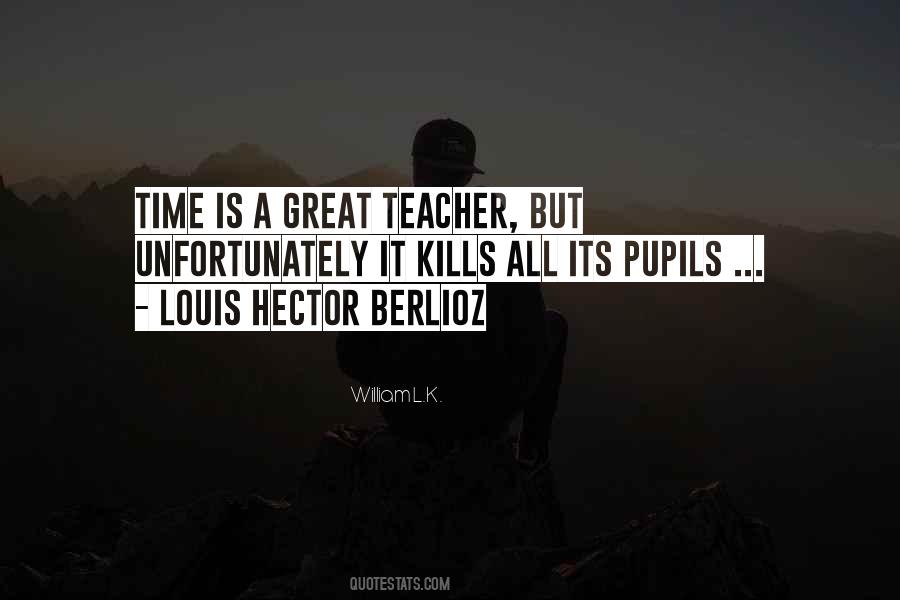 #16. Books can move people, inspire people, change people's lives, and even impact whole societies. They are certainly worth spending an afternoon with.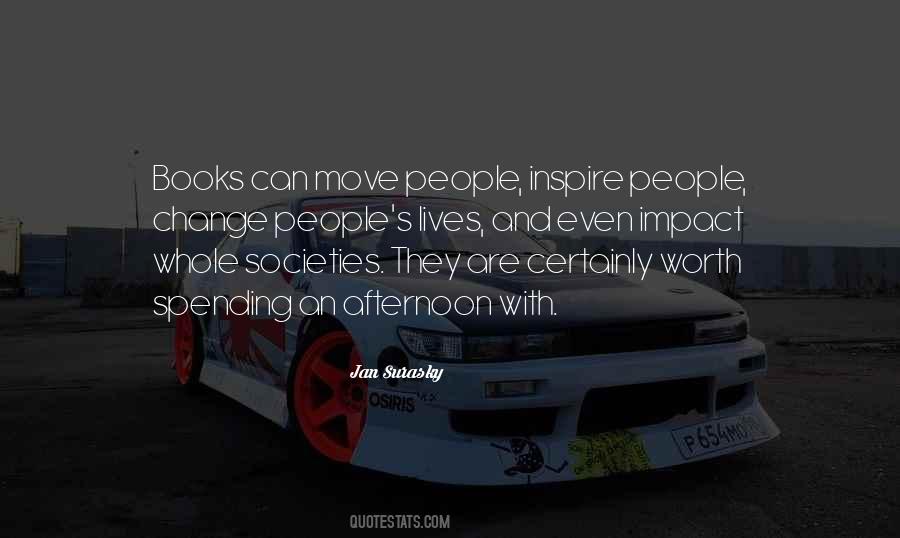 #17. Before you sleep, read something that is exquisite, and worth remembering.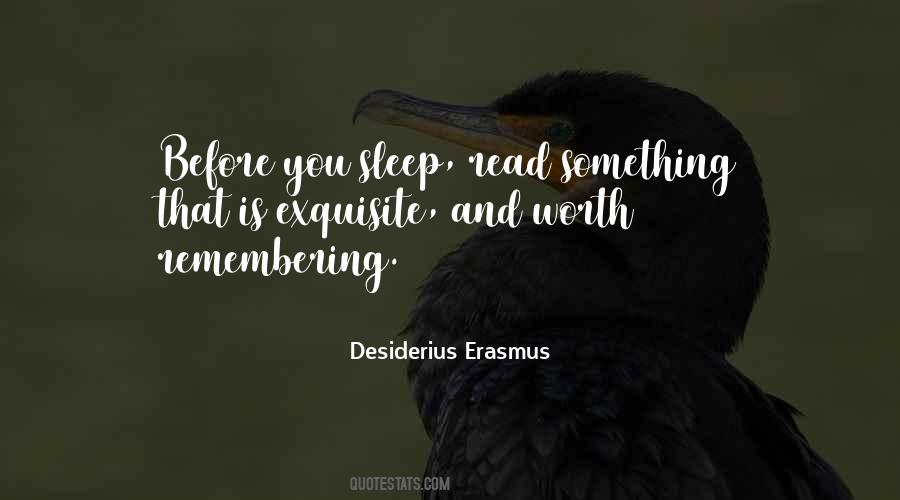 #18. A book worth reading is worth owning.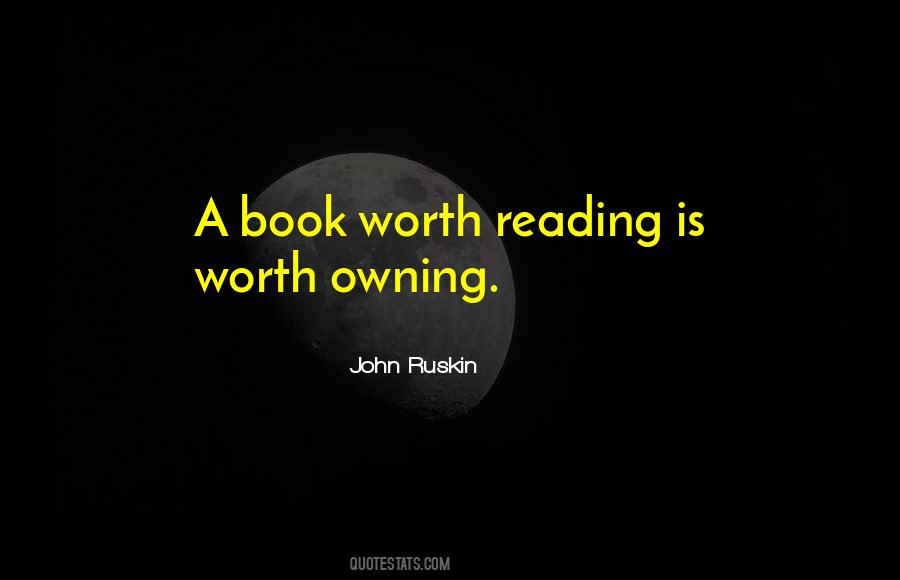 #19. Maybe the one dangerous thing about reading a library's worth of books was the way your imagination got pumped up like a bodybuilder on steroids.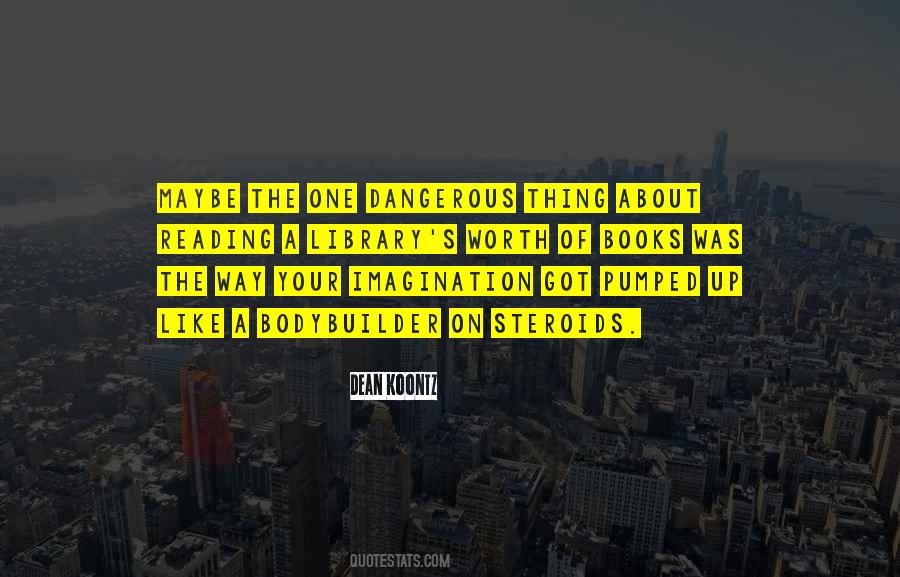 #20. Beware you be not swallowed up in books! An ounce of love is worth a pound of knowledge.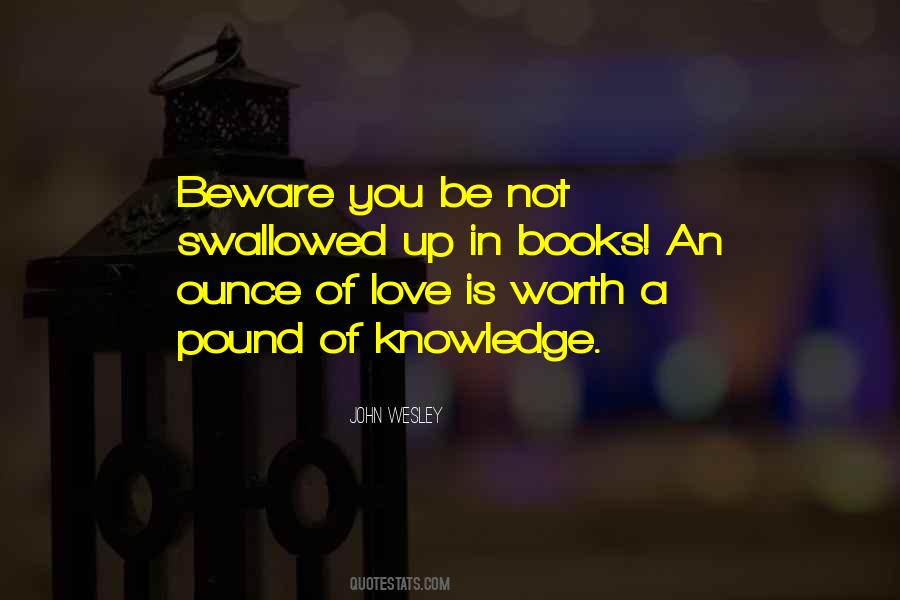 #21. I will spend my life traveling, laughing, drinking all kinds of tea, meeting new people, reading good books, growing things, creating beauty, eating chocolate, doing magic, making love and occasionally I will write something worth reading.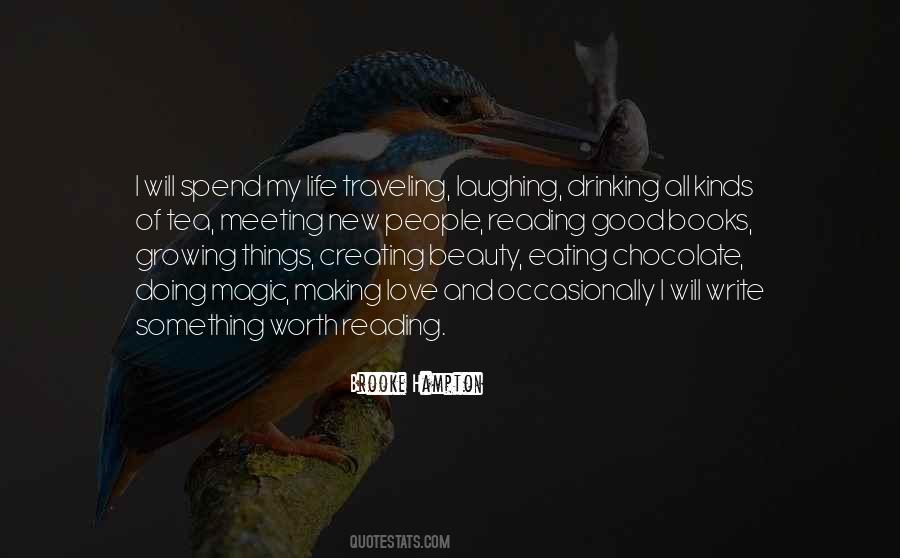 #22. The novels that get praised in the NY Review of Books aren't worth reading. Ninety-seven percent of science fiction is adolescent rubbish, but good science fiction is the best and only literature of our times.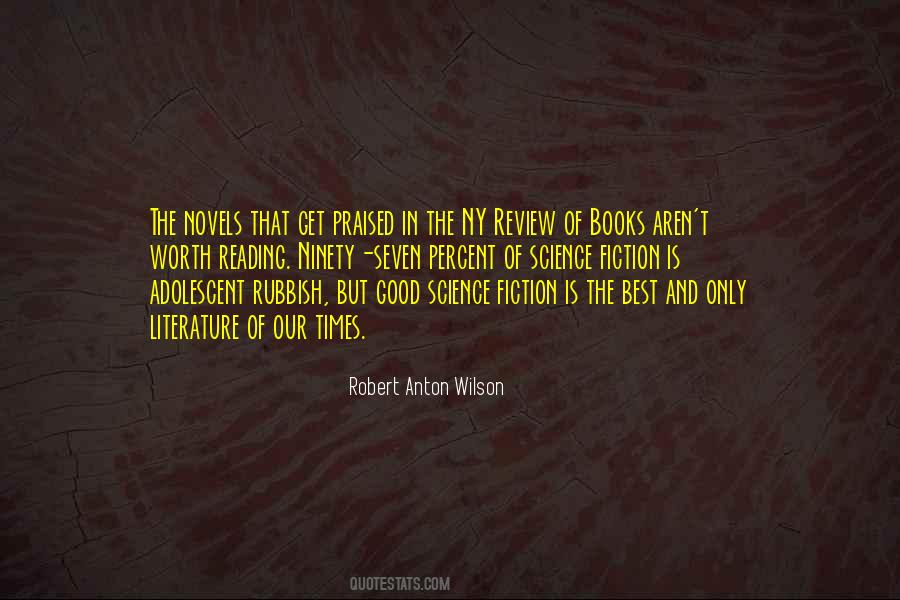 #23. Books worth reading are worth re-reading.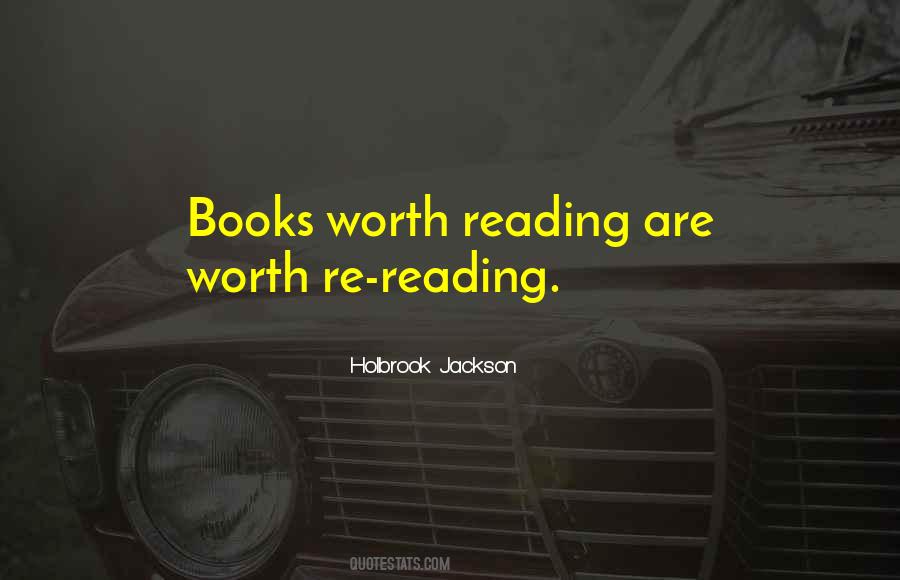 #24. You will find most books worth reading are worth reading twice.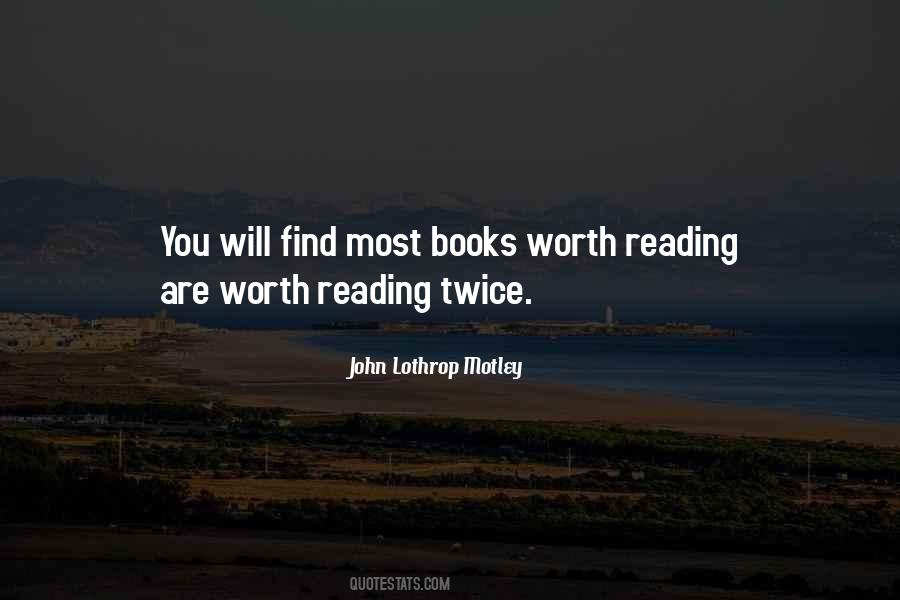 #25. The chief knowledge that a man gets from reading books is the knowledge that very few of them are worth reading.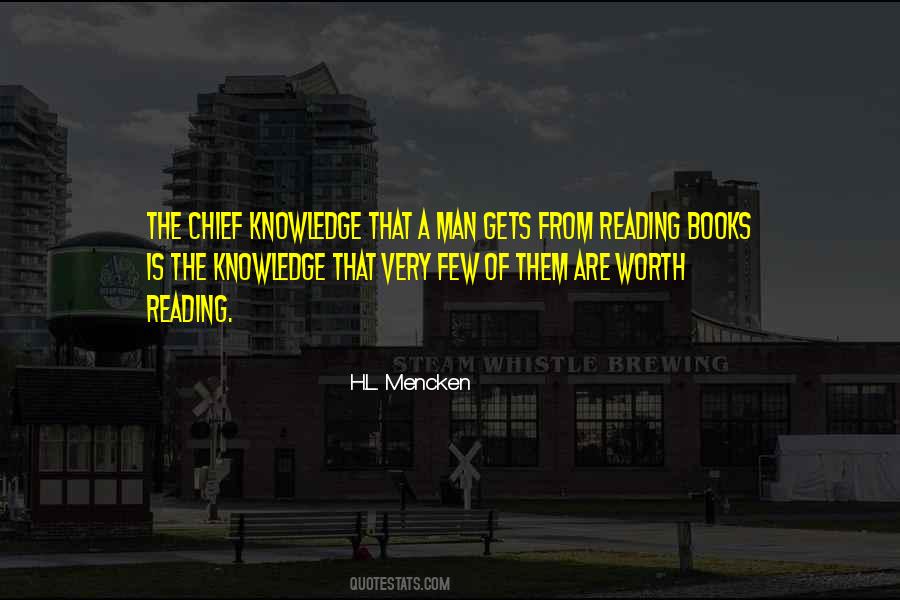 #26. None of [the books are] worth reading. There are no fairy tales, no faerie tails, no sword-swinging princesses or lightning-throwing gods.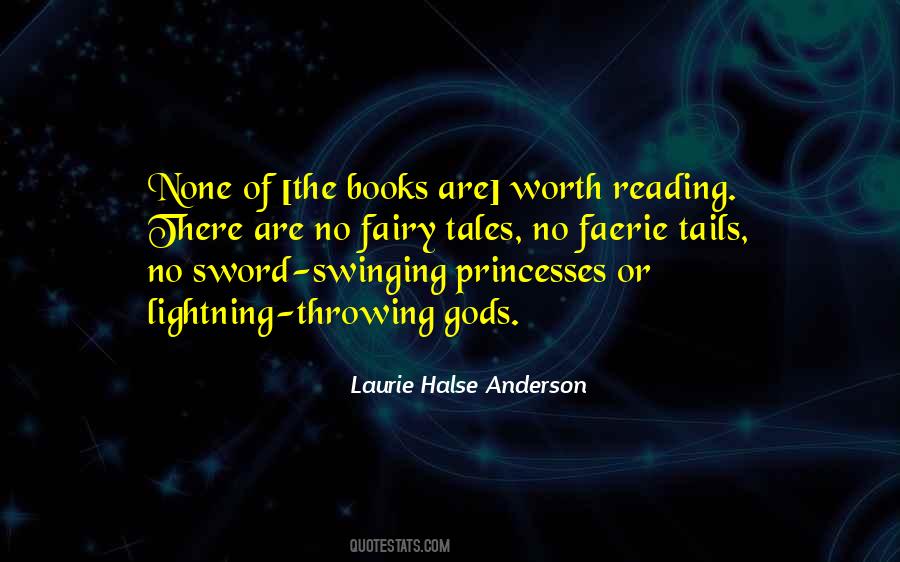 #27. What are books but tangible dreams? What is reading if it is not dreaming? The best books cause us to dream; the rest are not worth reading.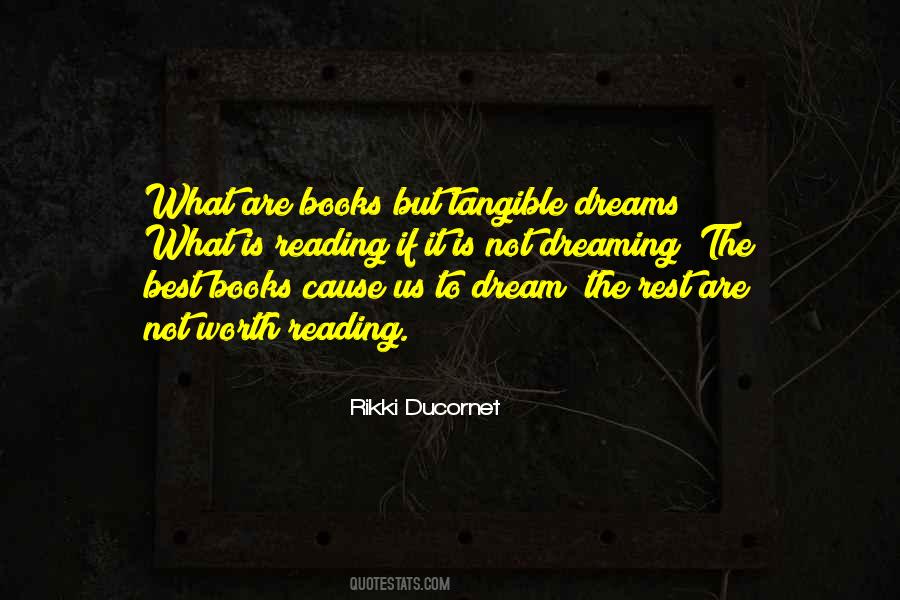 #28. If you grow up in a household where there are books, where you are read to, where parents, siblings, aunts, uncles, and cousins read for their own pleasure, naturally you learn to read. If no one close to you takes joy in reading, where is the evidence that it's worth the effort?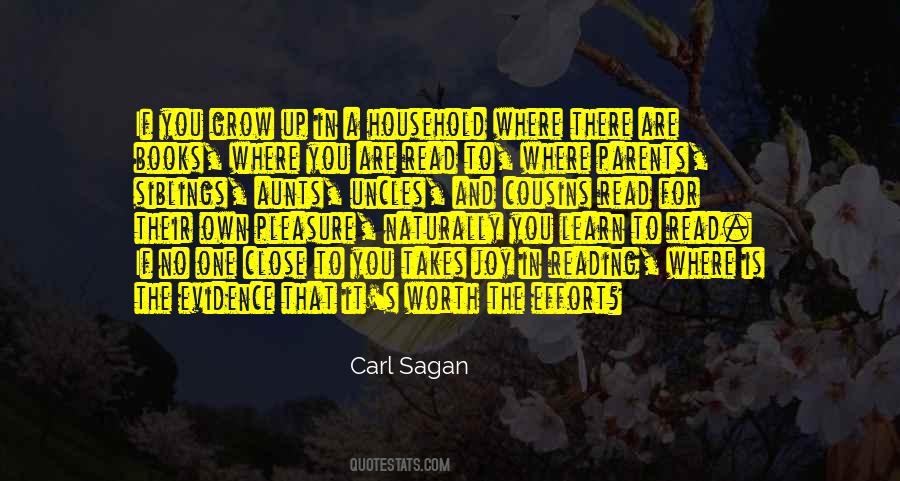 #29. When I am king they shall not have bread and shelter only, but also teachings out of books, for a full belly is little worth where the mind is starved.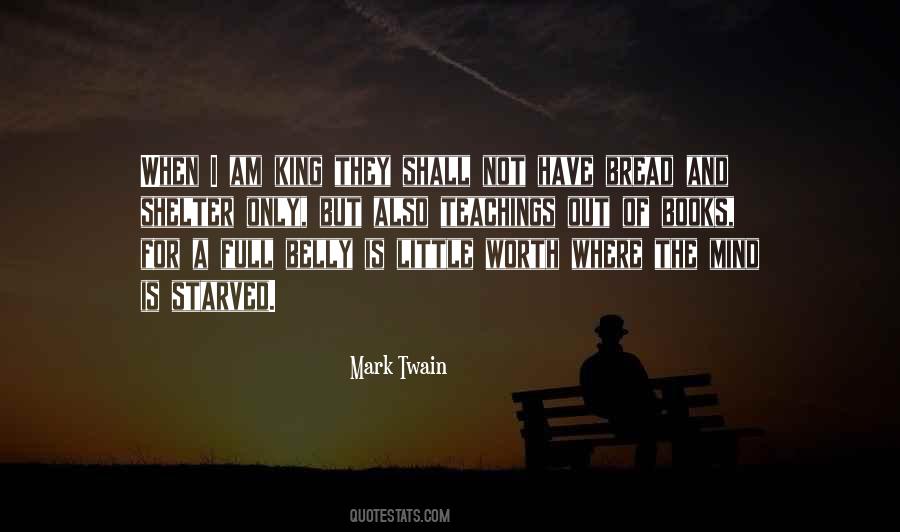 #30. Of books in our time the variety is so voluminous, and they follow so fast from the press, that one must be a swift reader to acquaint himself even with their titles, and wise to discern what are worth reading.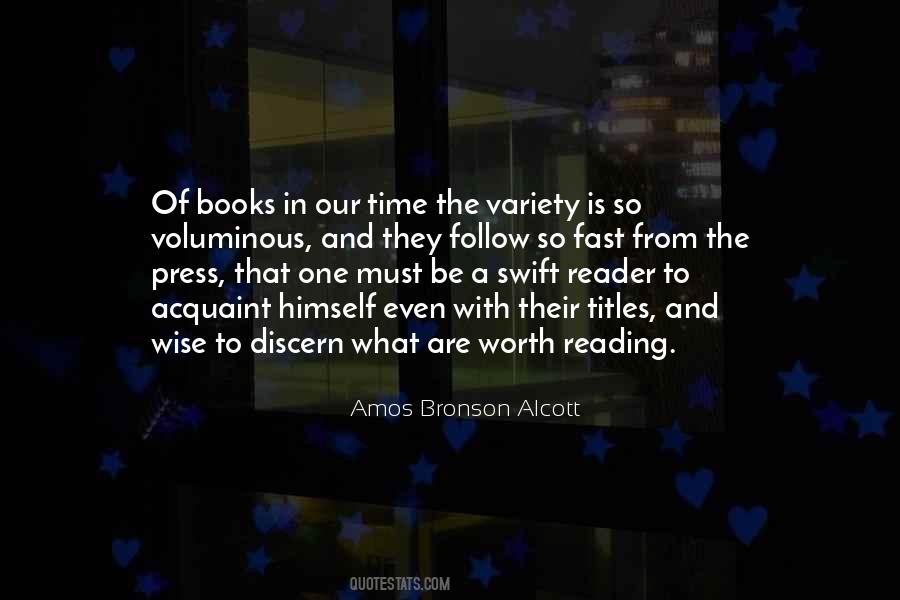 #31. There are so many books left to read. For that reason alone it is worth going on living. Books make me happy, the help me escape from reality.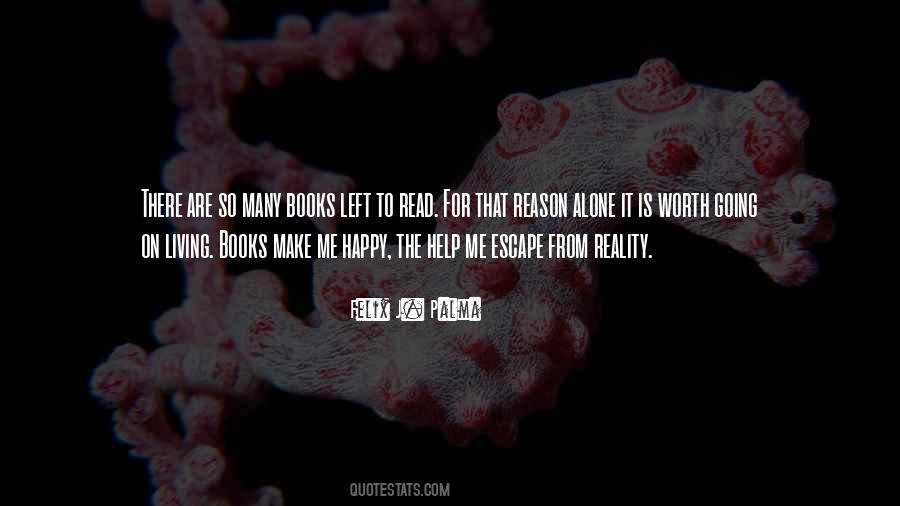 #32. Without a mission and a sense of whom you write for, you aren't worth reading.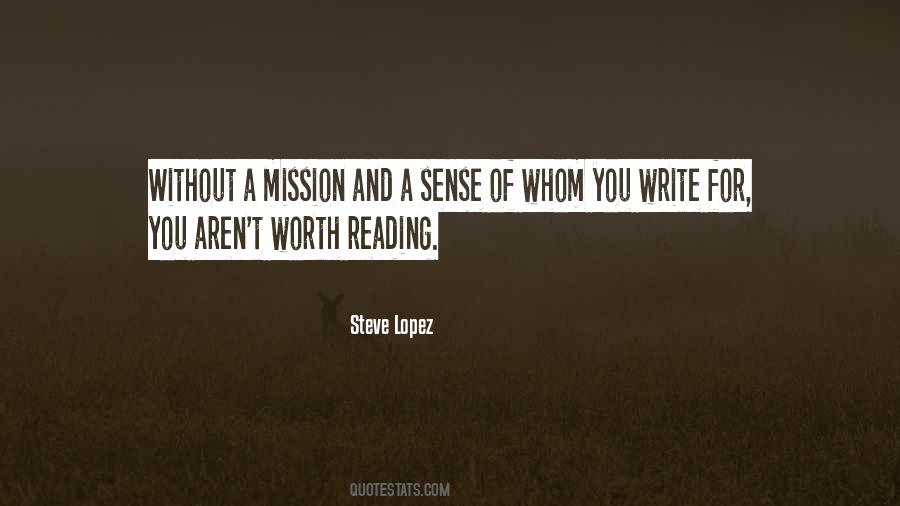 #33. Books are people,' smiled Miss Marks. 'In every book worth reading, the author is there to meet you, to establish contact with you. He takes you into his confidence and reveals his thoughts to you.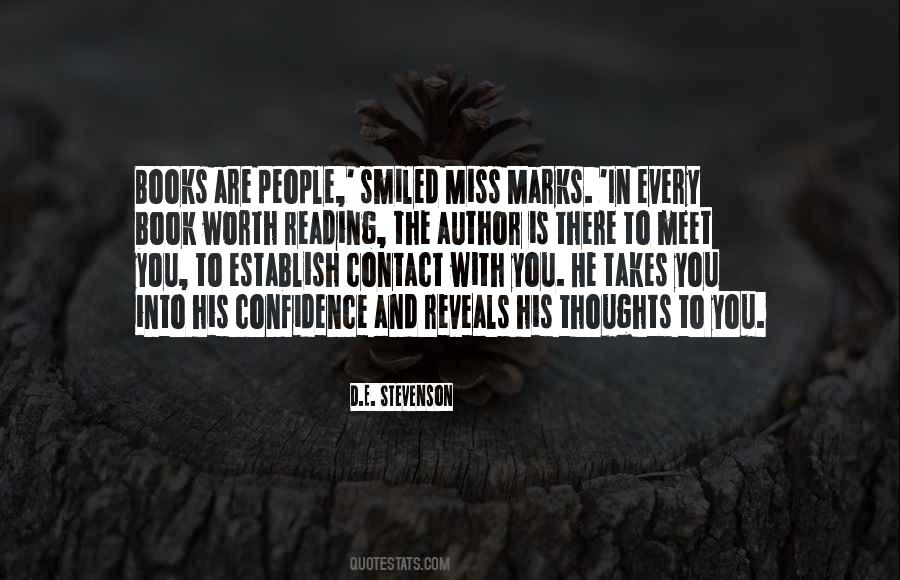 #34. In adolescence students are suddenly turned loose on books worth reading, but generally don't know how to read them.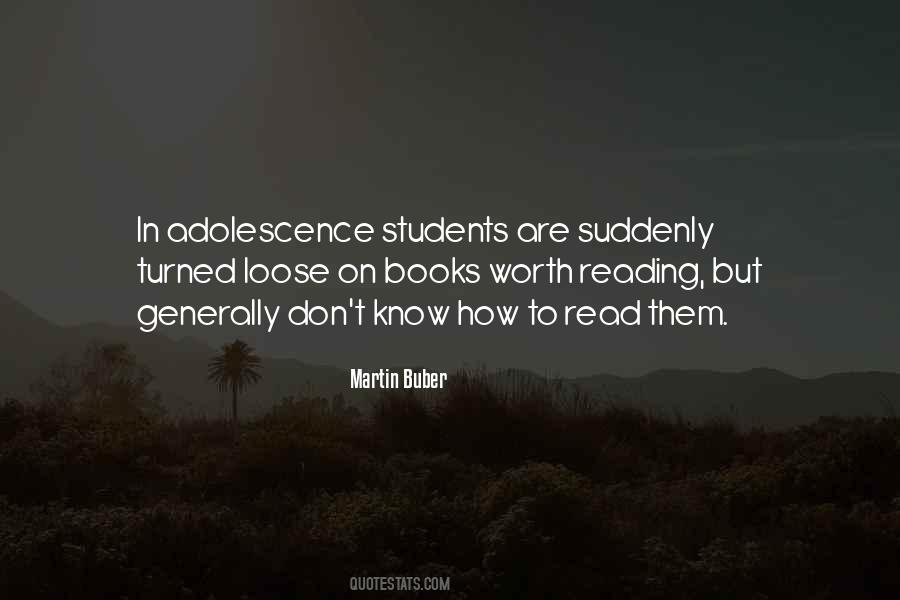 #35. How important my books are or anybody's books are, I don't know. I don't think they are terribly important I think that they make people contented during the period they are reading them and this is worth something is to take care of somebody for a couple of hours.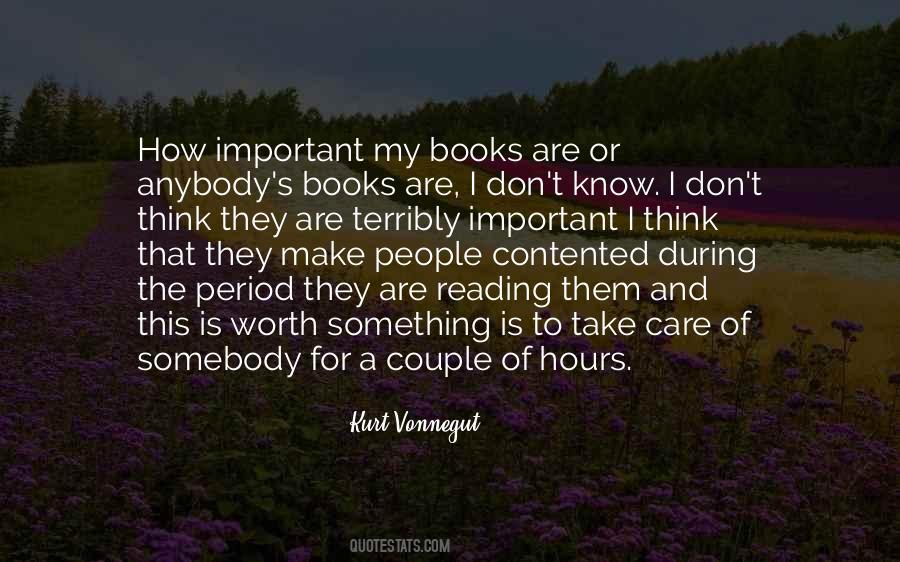 Famous Authors
Popular Topics