Black Ancestry Famous Quotes & Sayings
List of top 12 famous quotes and sayings about black ancestry to read and share with friends on your Facebook, Twitter, blogs.
Top 12 Black Ancestry Quotes
#1. Coming to terms with Donald Trump as the Republican nominee is like being told you have Stage 1 or Stage 2 cancer. You know you'll probably survive, but one way or the other, there's going to be a lot of throwing up. - Author: Christopher Buckley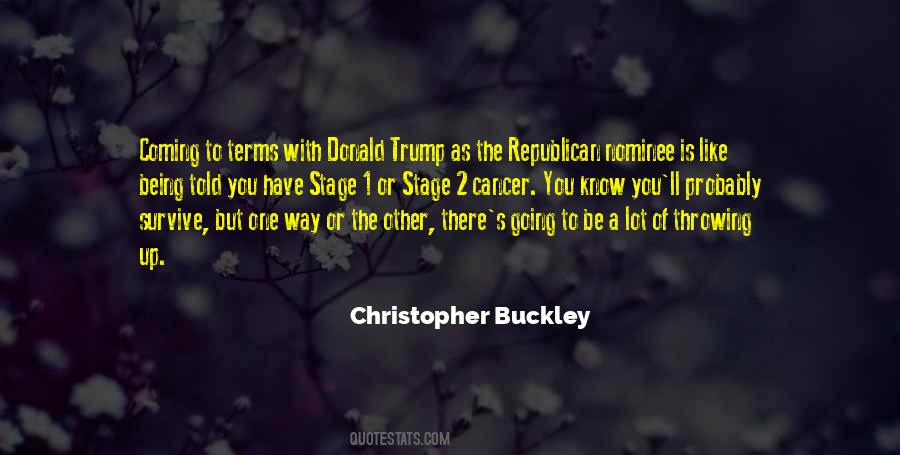 #2. Many people believe that determining who is 'black' is rather easy, a task simplified by the administration of the one-drop rule. Under the one-drop rule, any discernible African ancestry stamps a person as 'black.' - Author: Randall Kennedy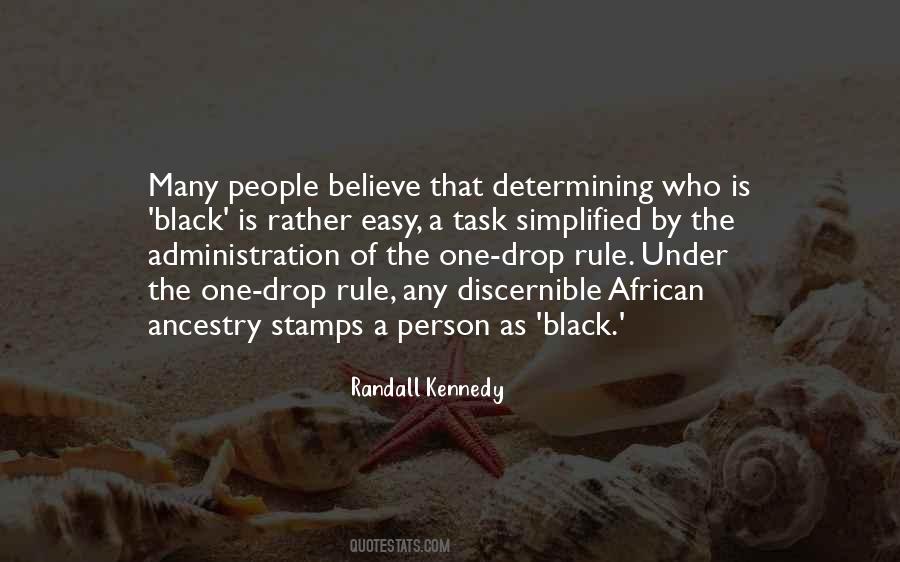 #3. Daddy once told me there's a rage passed down to every black man from his ancestors, born the moment they couldn't stop the slave masters from hurting their families. Daddy also said there's nothing more dangerous than when that rage is activated. - Author: Angie Thomas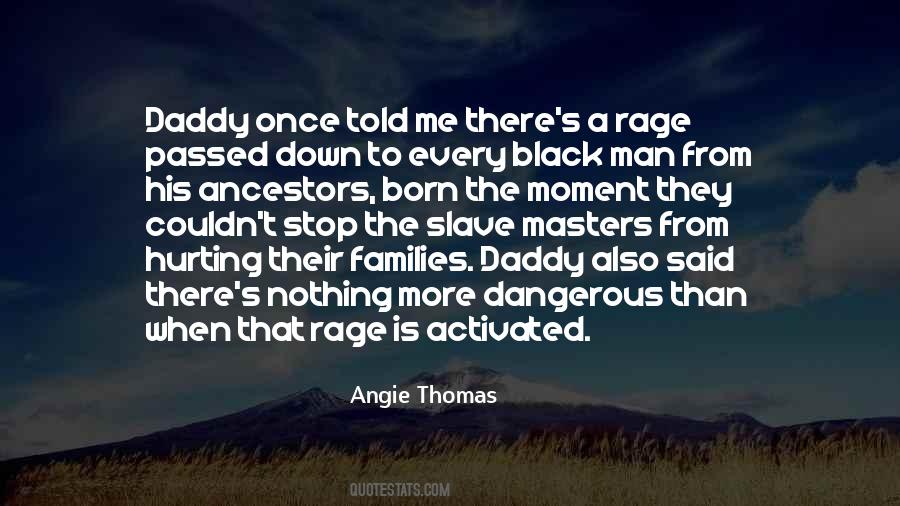 #4. The deeply satisfying aspect of the rediscovery of Zora Neale Hurston is that black women generated it primarily to establish a maternal literary ancestry. - Author: Zora Neale Hurston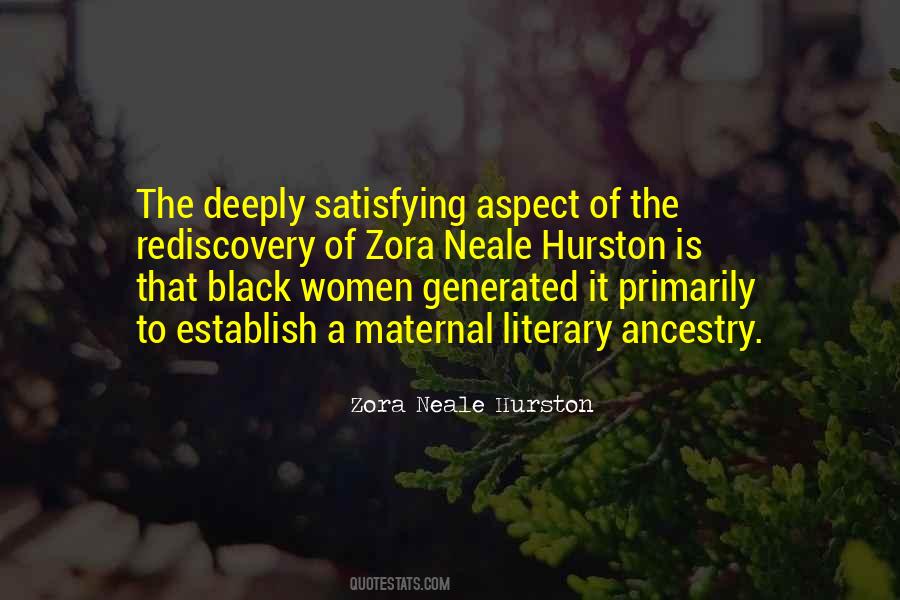 #5. To what lengths would so precocious an ambition not go? - Author: Seneca.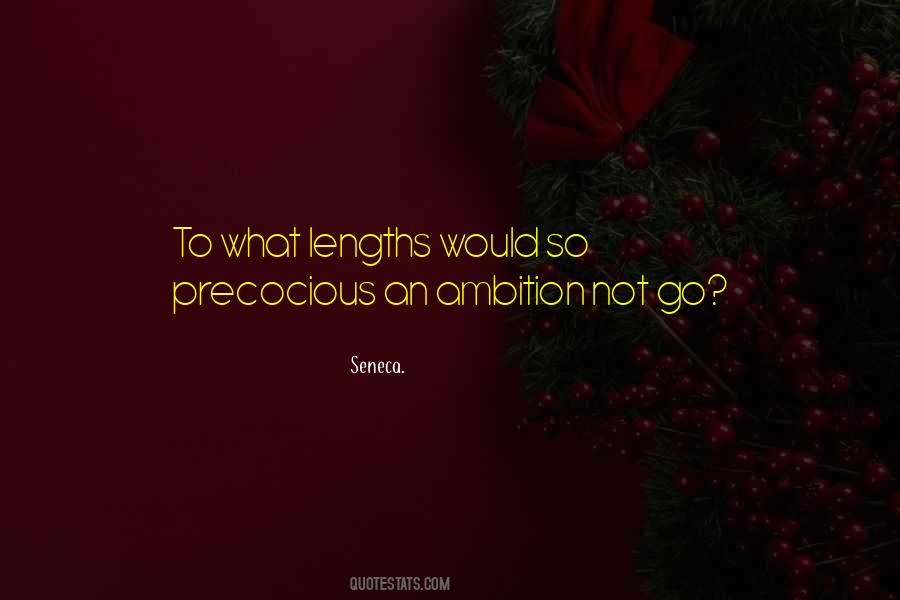 #6. The Afrocentric exploration of the black past only scratches the surface. A full examination of the ancestry of those who are referred to in the newspapers as blacks and African Americans must include Europe and Native America. - Author: Ishmael Reed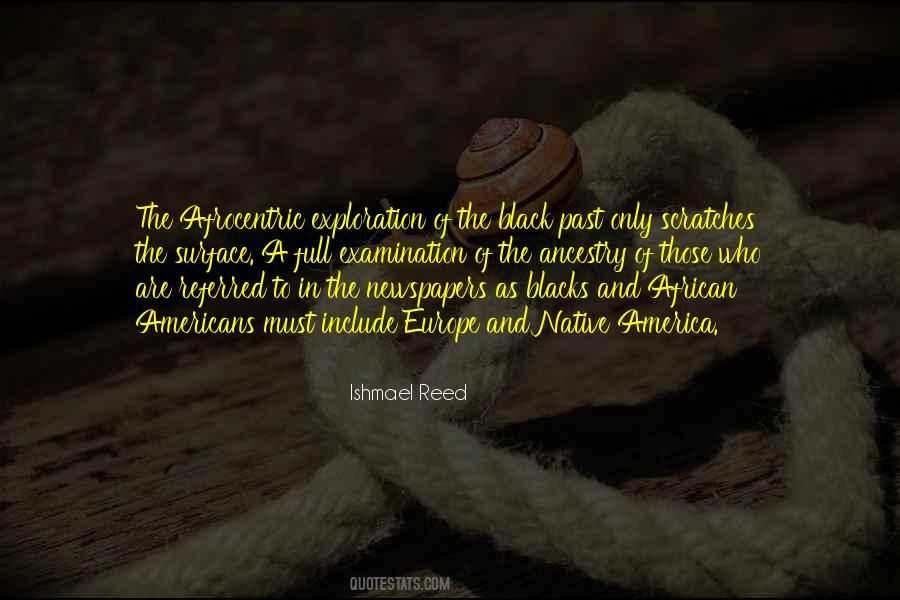 #7. You notice patterns. White guests often are mortified - that word again - when they learn their ancestors owned slaves. But I've never had a black guest who was upset to learn about white ancestry that probably involved forced sexual relations. - Author: Henry Louis Gates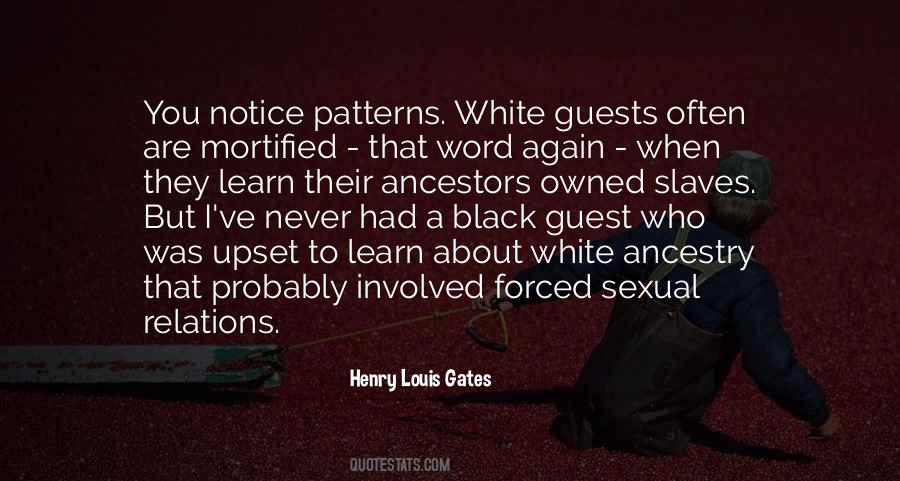 #8. What sorts of people dig up a black grandparent and then demand special privileges? What does it mean when these same people spew racist abuse at the rest of their ancestry? What does it signify when a society rewards them for this type of behavior? - Author: Daniel Greenfield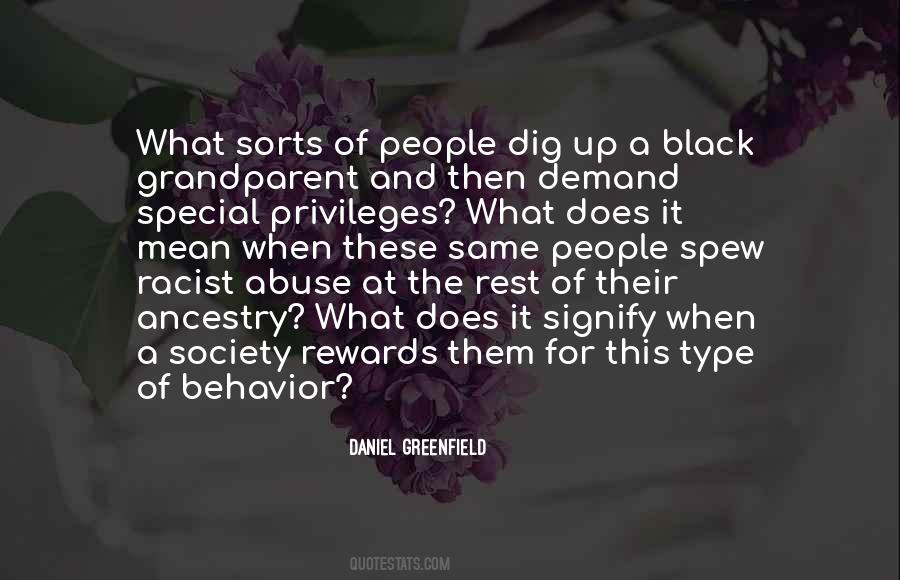 #9. Does it seem sometimes that you are always the one to break an embarrassing silence - and always by saying something more embarrassing than the silence? - Author: Robert Breault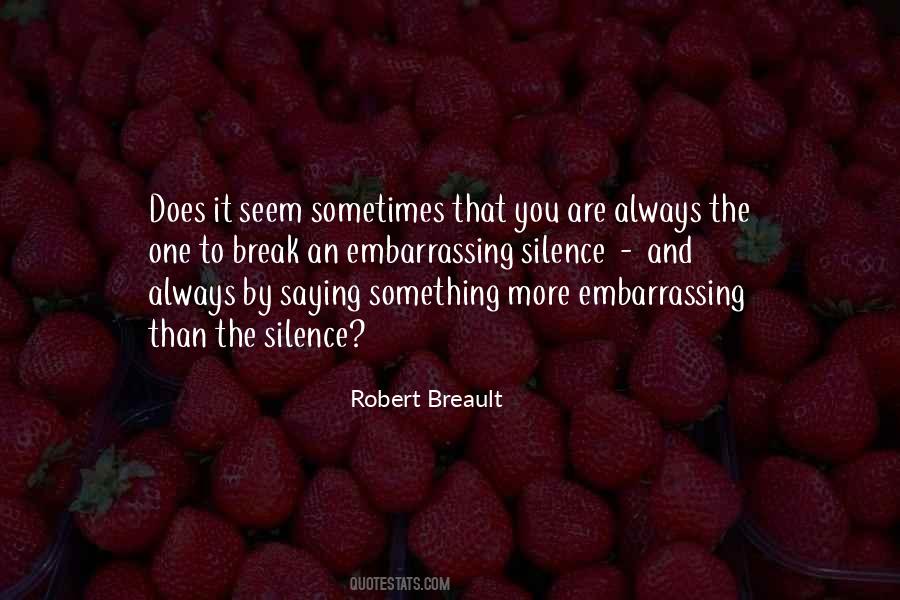 #10. In America one drop of black ancestry makes you black. In Brazil, it's almost as if one drop of white ancestry makes you white. - Author: Henry Louis Gates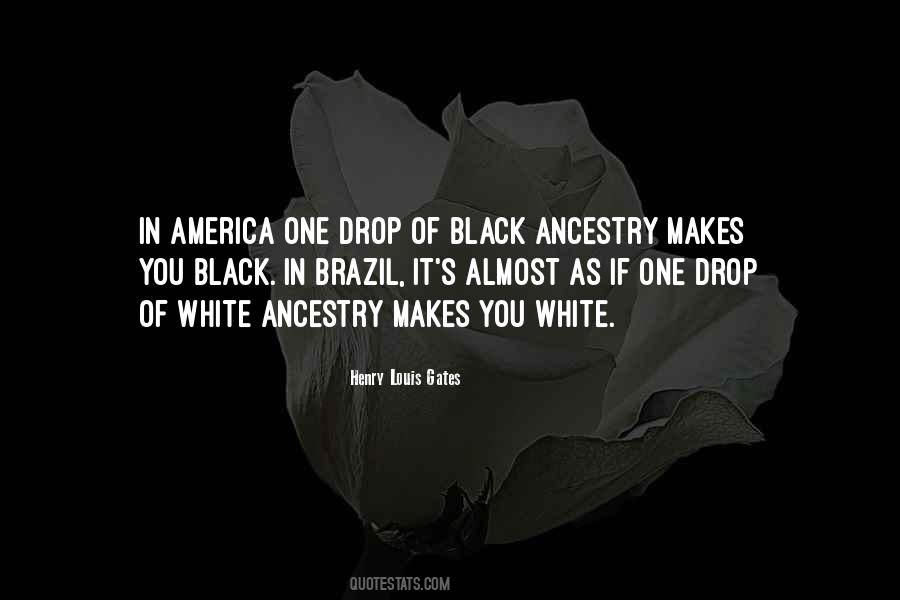 #11. The tender sentiment of the 'one and only' has less to do with constancy of heart than with singleness of opportunity. - Author: B.F. Skinner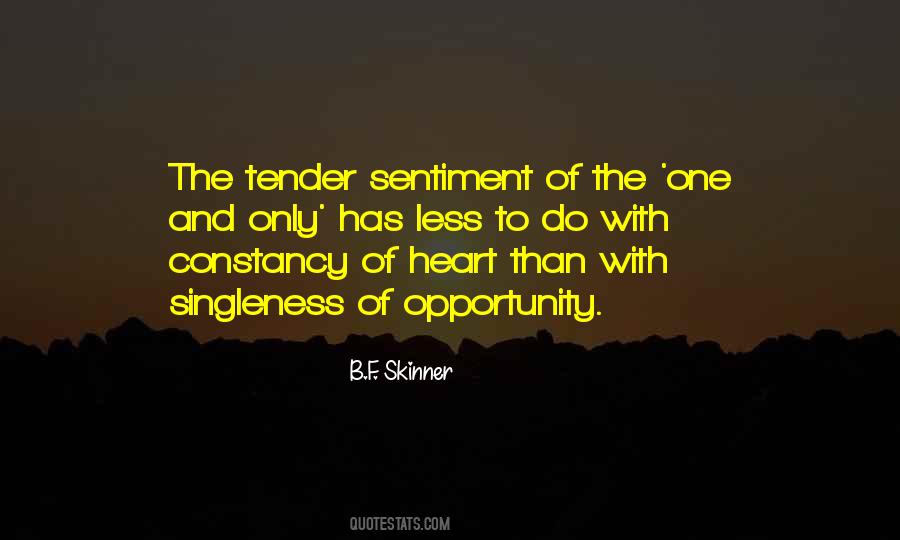 #12. I've always gravitated towards songwriting that happens easily and spontaneously, because those have always been my best songs. - Author: Jane Wiedlin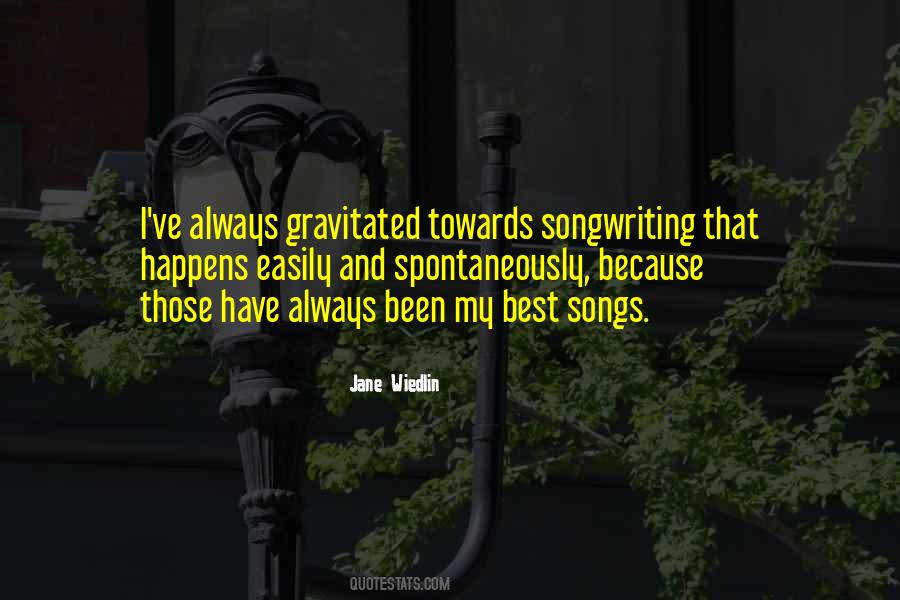 Famous Authors
Popular Topics