Best Military Leaders Famous Quotes & Sayings
List of top 38 famous quotes and sayings about best military leaders to read and share with friends on your Facebook, Twitter, blogs.
Top 38 Best Military Leaders Quotes
#1. Many of our nation's great leaders began their careers at a service academy. I encourage anyone interested in a rewarding college experience or military career to apply as soon as possible. - Author: Chris Cannon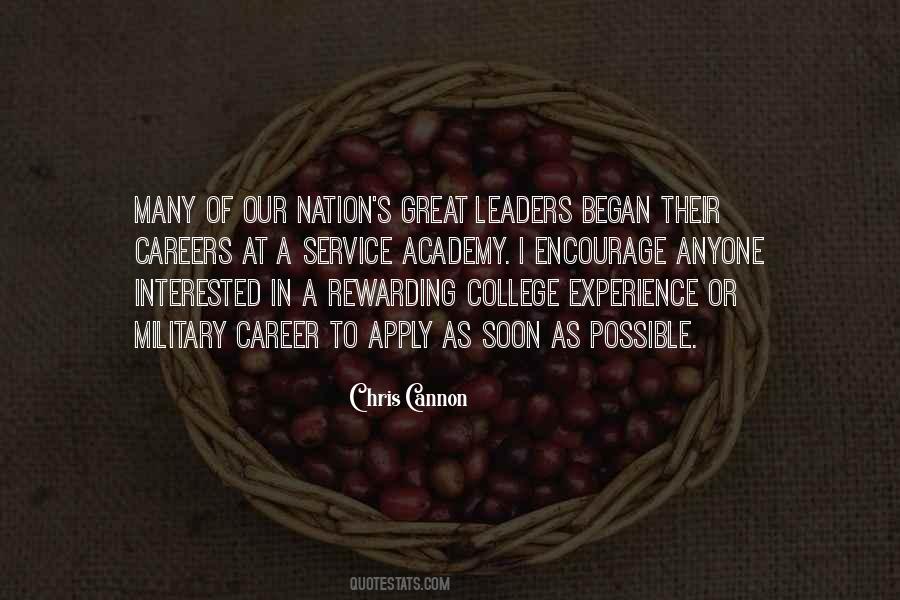 #2. I've traveled with Jack Murtha to Iraq three times to learn more about the region, talk with our diplomats and military leaders, and meet with our troops. Those visits are the main reason that I opposed the War in Iraq since its inception. - Author: John B. Larson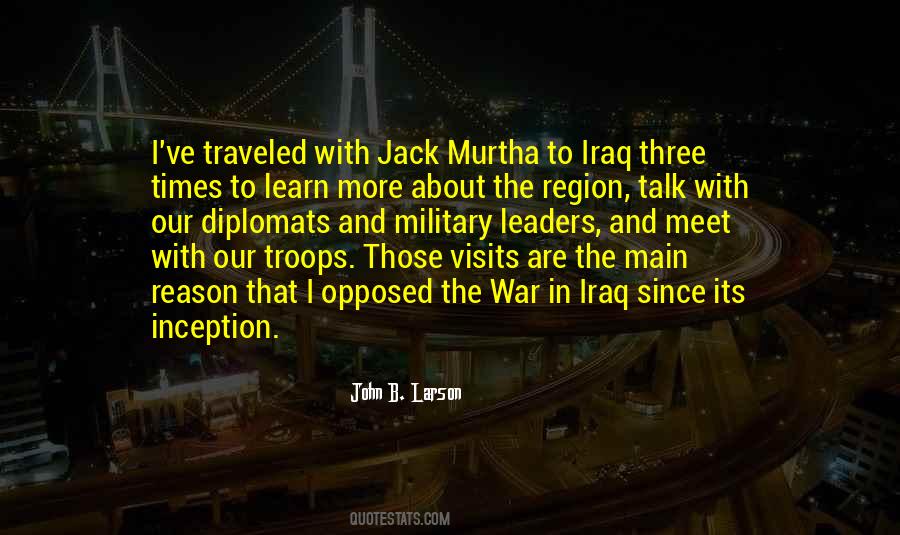 #3. Most of the time, leaders should laugh at themselves rather than others. - Author: Perry M Smith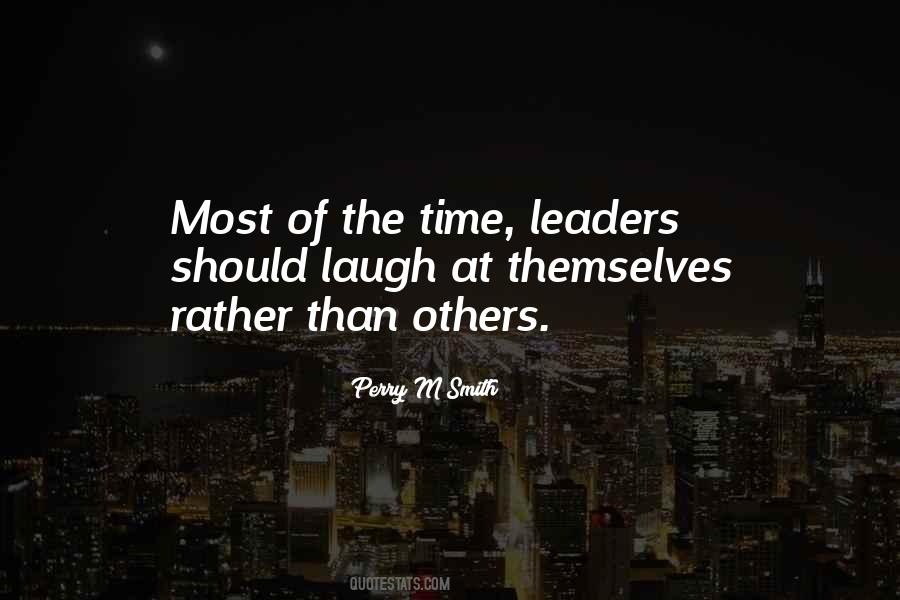 #4. The American people rightly look to their military leaders to be not only skilled in the technical aspects of the profession of arms, but to be men of integrity - Author: J. Lawton Collins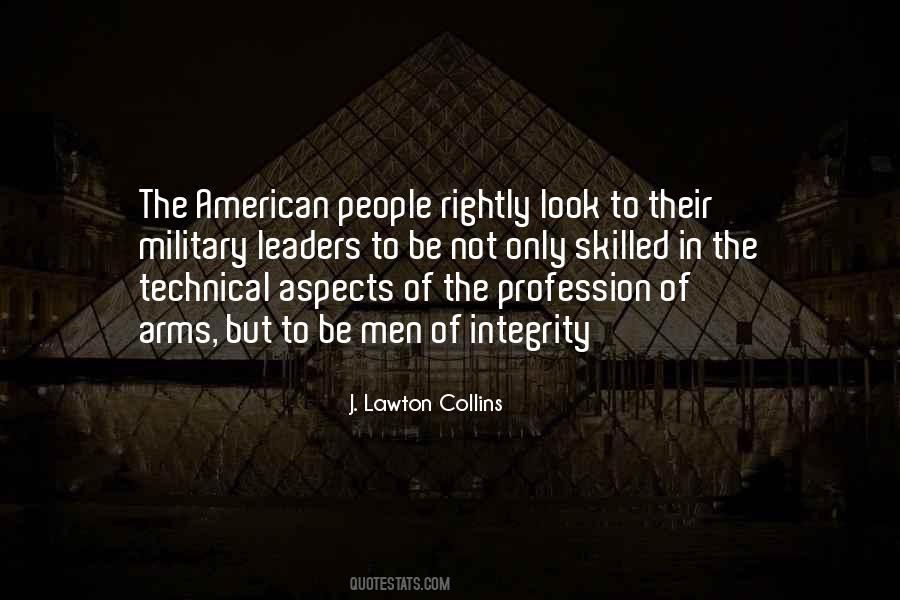 #5. Often times the best military leaders were soldiers. - Author: Jim Caviezel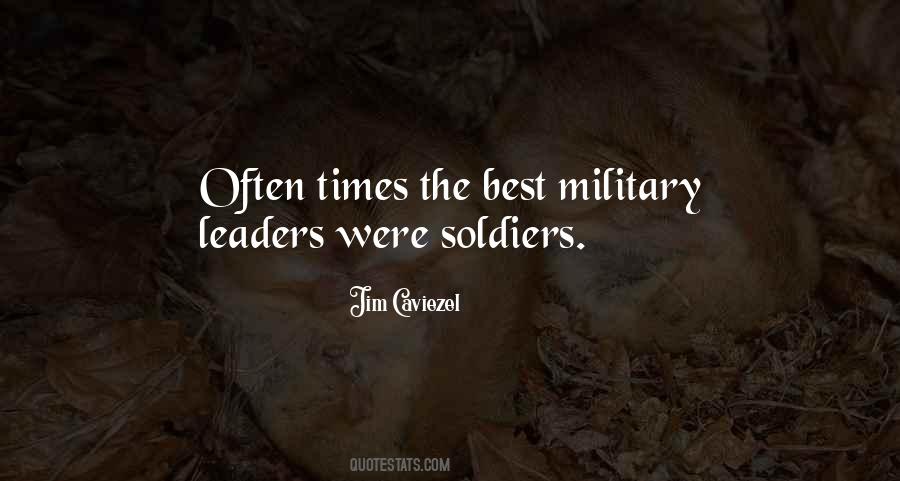 #6. I never imagined working with CEOs, congressmen or the military, yet I make regular visits to the Pentagon, stop by the Capitol now and then and sit down with leaders of all kinds of companies. - Author: Simon Sinek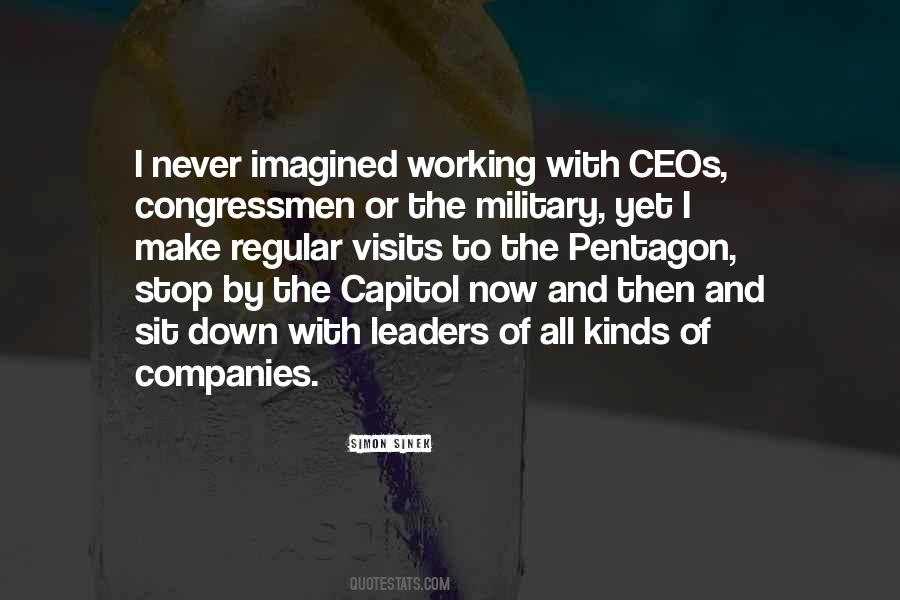 #7. The least likely of military leaders, Joan of Arc changed the course of the Hundred Years' War and of history. - Author: Kathryn Harrison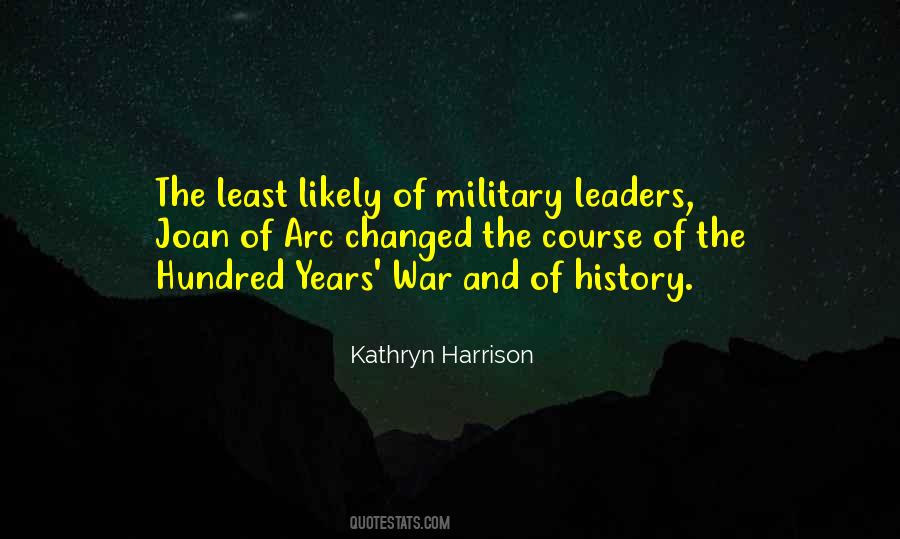 #8. Good teams are committed to the team mission and to each other personally. Good leaders inspire and build this commitment and trust. - Author: Lee Ellis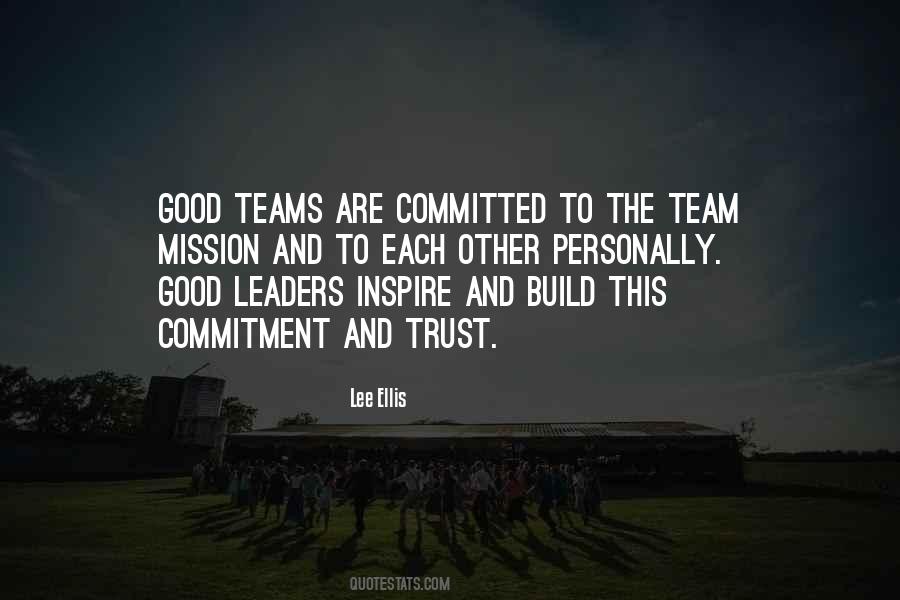 #9. Leaders must be good listeners. It's rule number one, and it's the most powerful thing they can do to build trusted relationships. - Author: Lee Ellis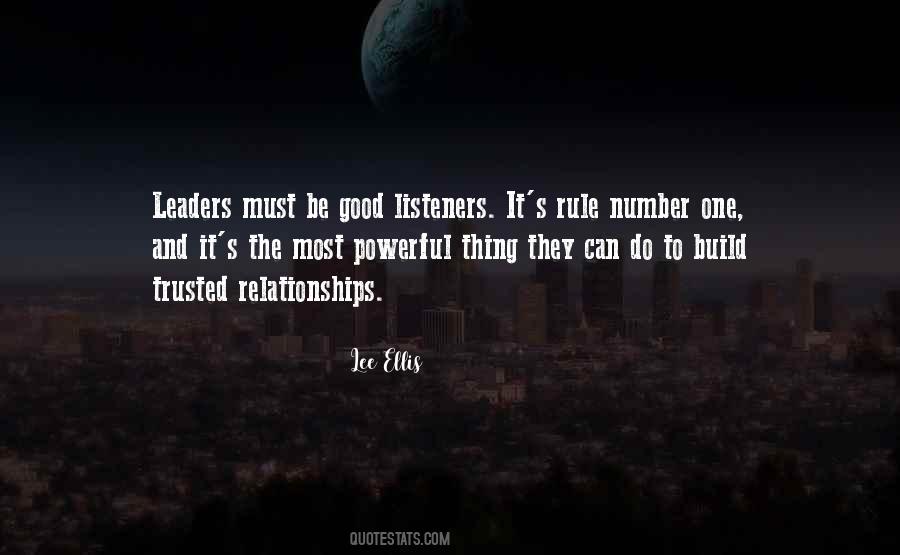 #10. Voters - here's the real challenge: we don't need empty promises made by politicians whose only goal in life is to get elected or re-elected. We need leaders with attributes that qualify them to lead us through the difficult challenges we're facing. - Author: Lee Ellis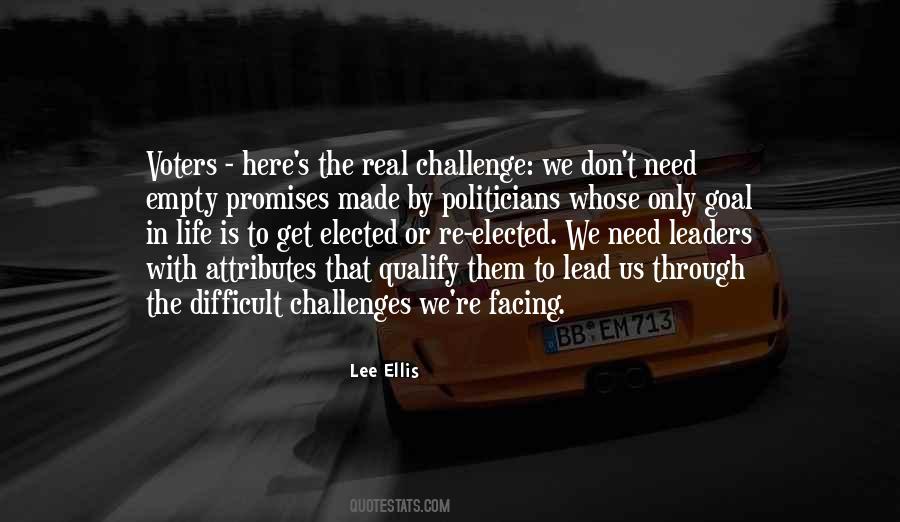 #11. Our profession is built on the bedrock of trust - the trust that must inherently exist among Soldiers, and between Soldiers and their leaders to accomplish their mission in the chaos of war. Recent incidents of sexual assault and sexual harassment demonstrate that we have violated that trust. - Author: Raymond T. Odierno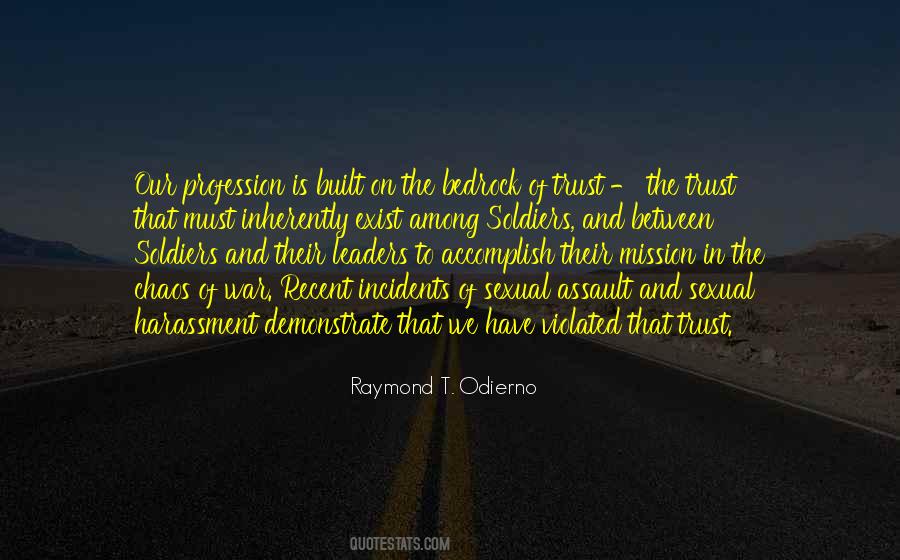 #12. Optimistic people play a disproportionate role in shaping our lives. Their decisions make a difference; they are inventors, entrepreneurs, political and military leaders - not average people. They got to where they are by seeking challenges and taking risks. - Author: Daniel Kahneman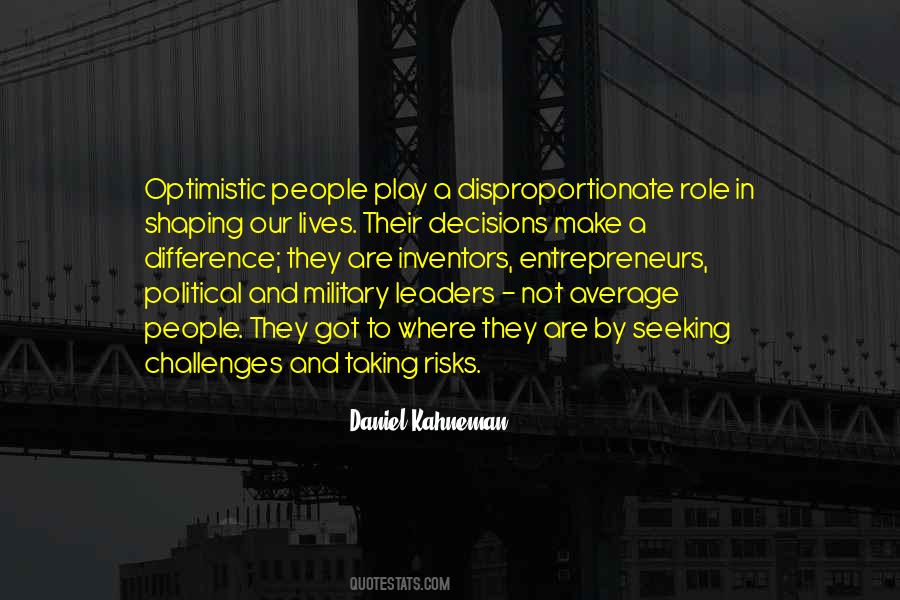 #13. Cities can be rebuilt, industries can be rebuilt, what really matters are strategy forces, military forces and the cadres leaders, political, military and economic. - Author: Richard Pipes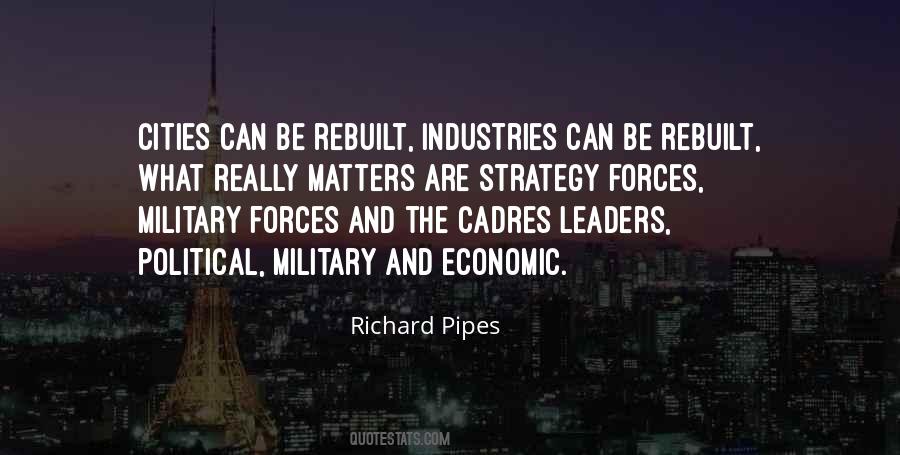 #14. Some of the more sought-after signers are, in no particular order, presidents, military heroes, sports icons, actors, singers, artists, religious and social leaders, scientists, astronauts, authors, and Kardashians. - Author: Carrie Fisher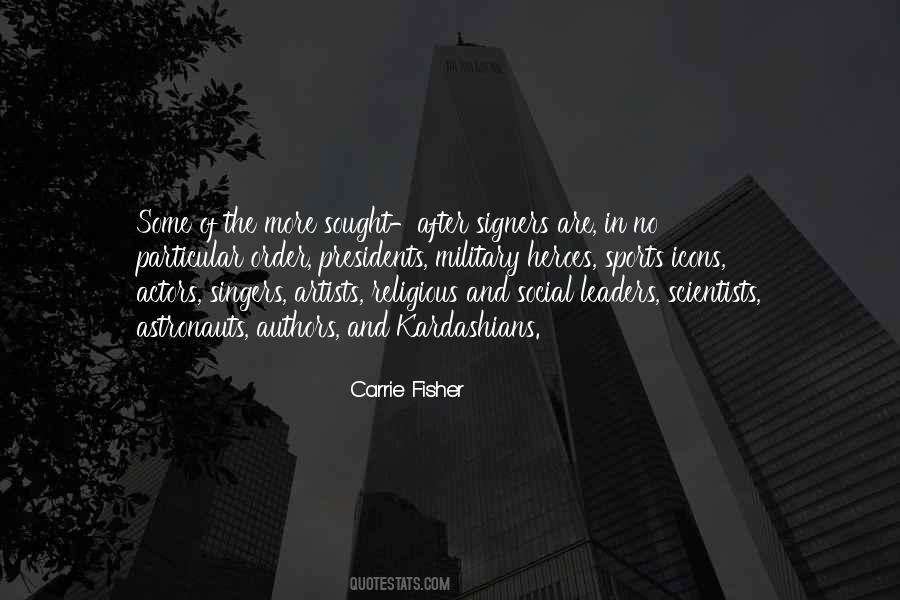 #15. When Princes devote themselves rather to pleasure than to arms, they lose their dominions. - Author: Niccolo Machiavelli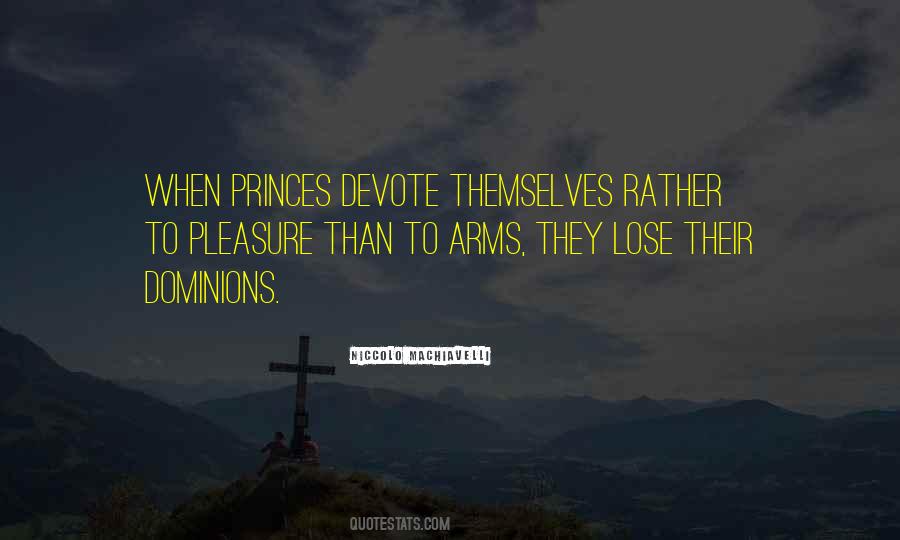 #16. Everywhere that the struggle for national freedom has triumphed, once the authorities agreed, there were military coups d'etat that overthrew their leaders. That is the result time and time again. - Author: Ahmed Ben Bella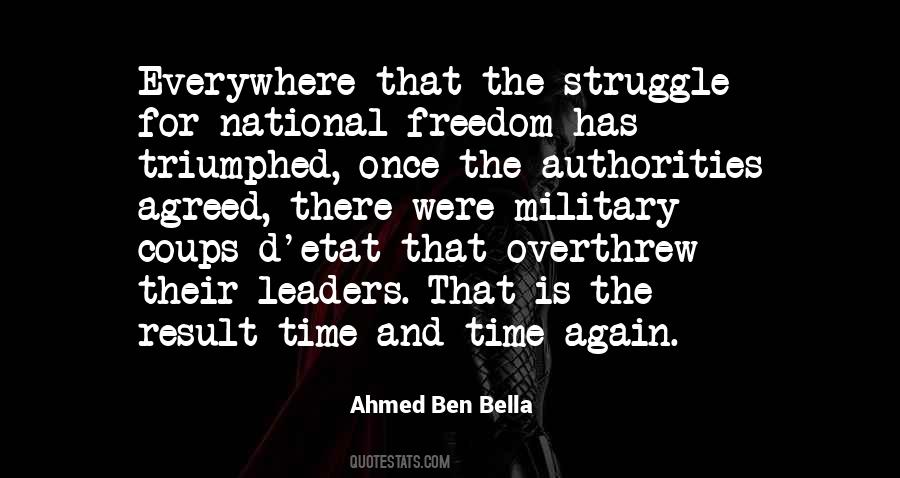 #17. Great military leaders have to sacrifice soldiers; great captains of industry have to sacrifice people. You can't only look after the poor, and the weak, and the disabled. You've got to do what's best for the community, and that often means sacrificing innocent people. - Author: David Nasaw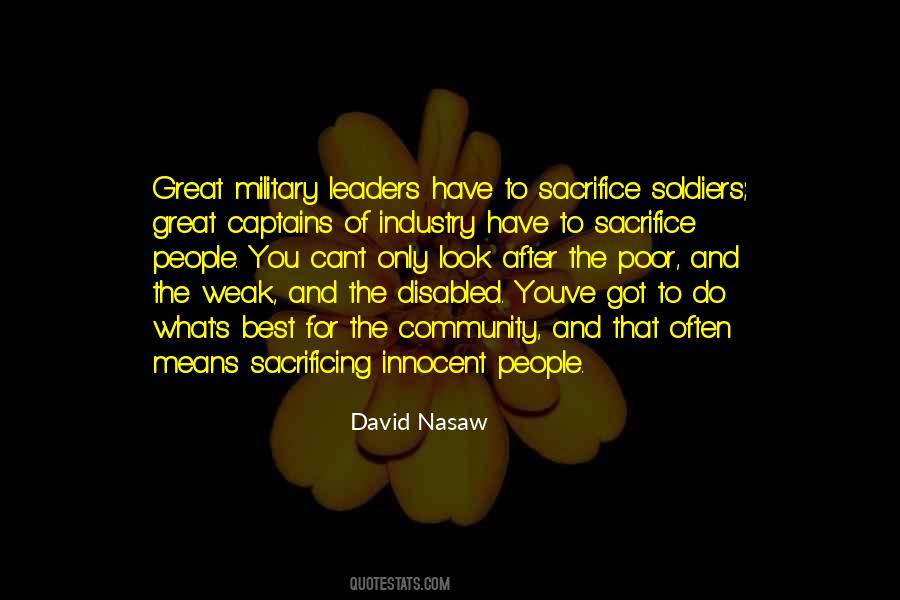 #18. Respected political and military leaders saw the world as a Darwinian battleground, where the fittest race would emerge triumphant from a savage fight to the death. - Author: Paul Ham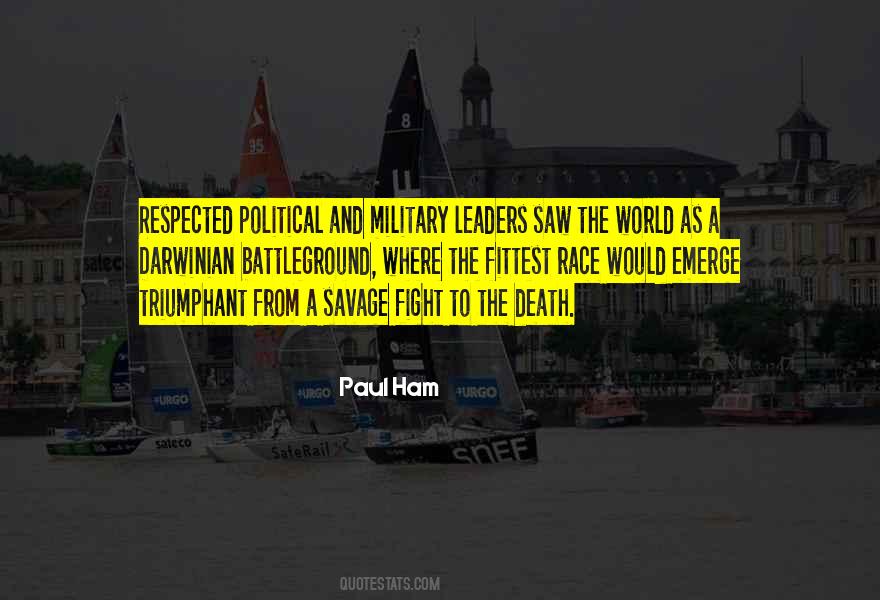 #19. It is possible, reading standard histories, to forget half the population of the country. The explorers were men, the landholders and merchants men, the political leaders men, the military figures men. The very invisibility of women, the overlooking of women, is a sign of their submerged status. - Author: Howard Zinn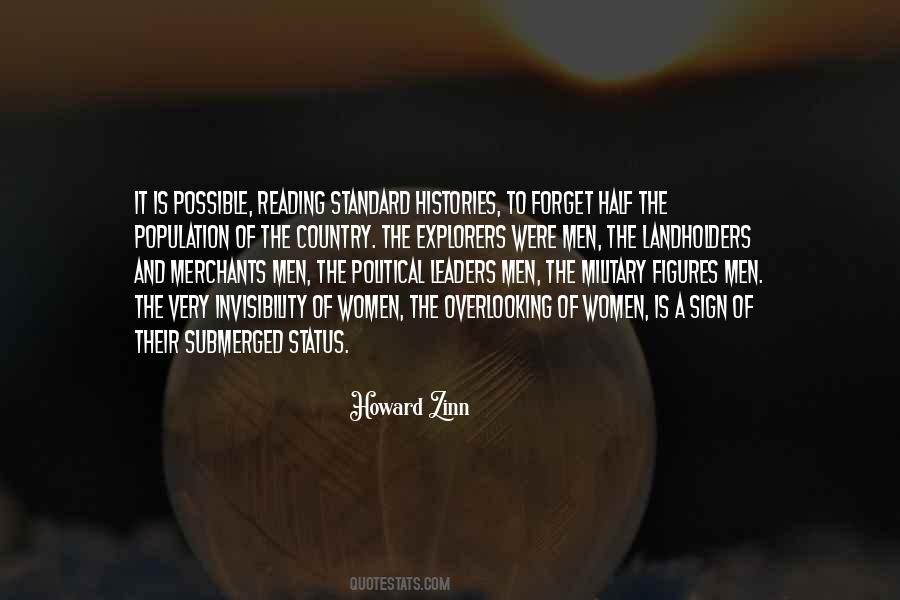 #20. The great military leaders of the past have gone, their empires have crumbled and burned to ashes. But the empire of Jesus, built solidly and majestically on the foundation of love, is still growing. - Author: Martin Luther King Jr.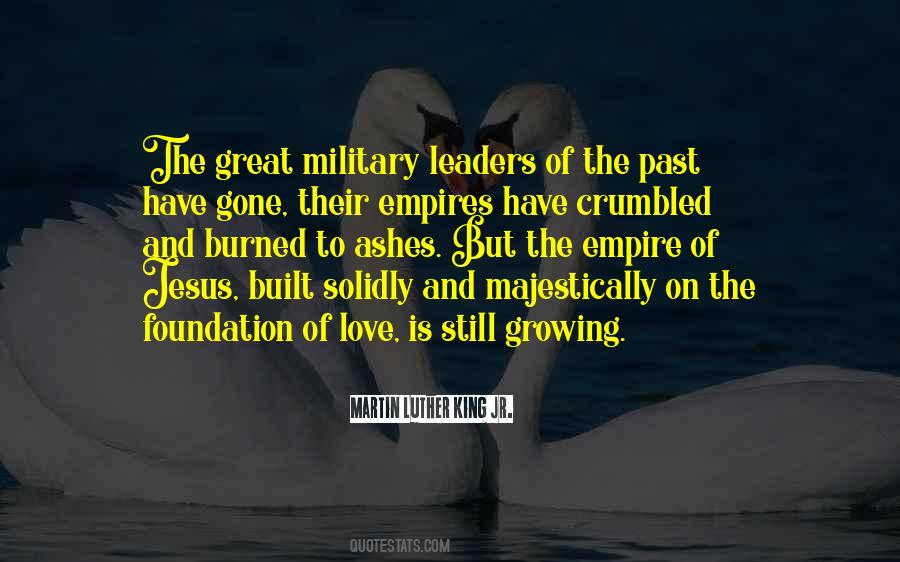 #21. No state, furthermore, unless it has aggressive military designs such as those which consumed Nazi leaders in the thirties, is likely to divert to defense any more of its resources and wealth and energy than seems necessary. - Author: Lester B. Pearson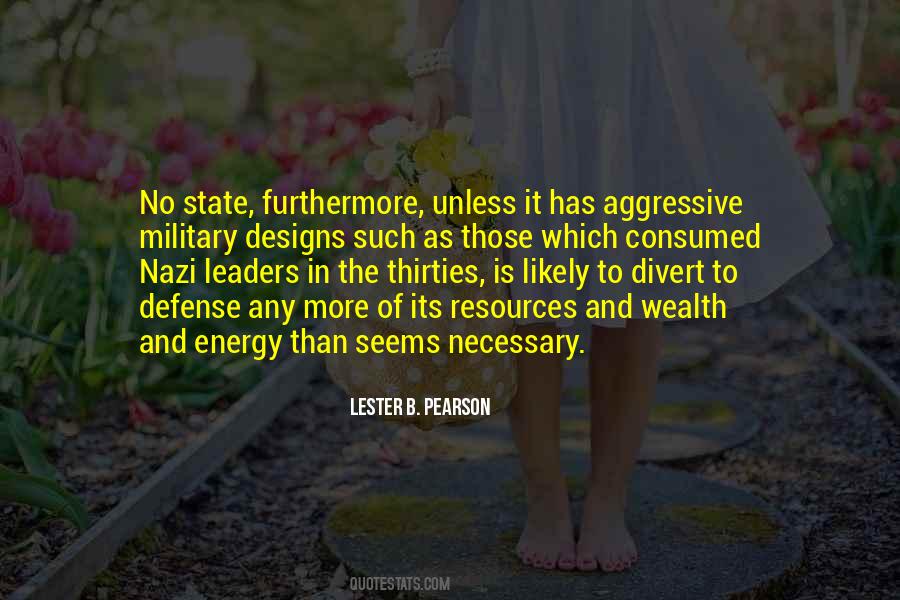 #22. Under our Constitution, military leaders have no choice but to endorse the president's decision after giving him their best advice. - Author: Robert Kagan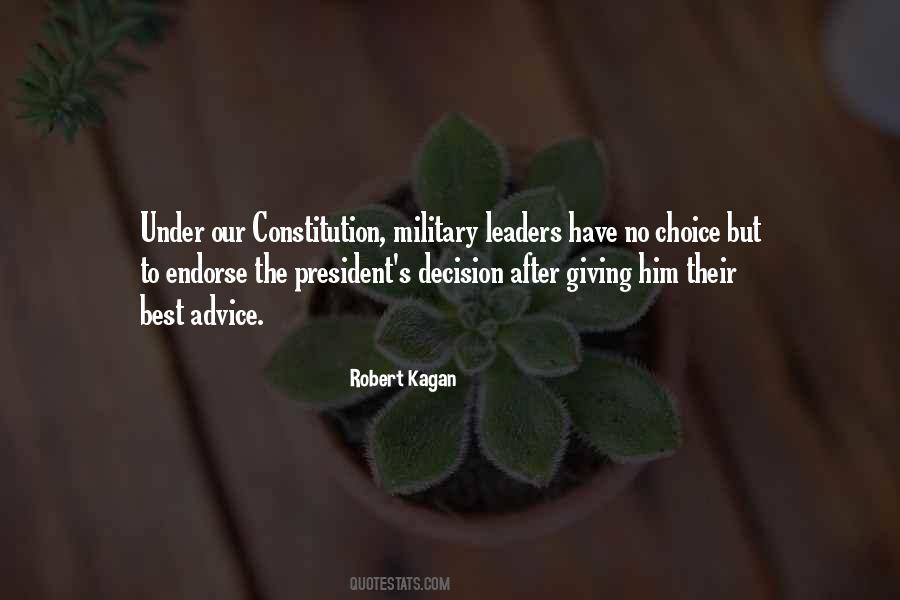 #23. West Virginia is among the nation's leaders in military service, in killed in action, in medals for valor. - Author: Rick Bragg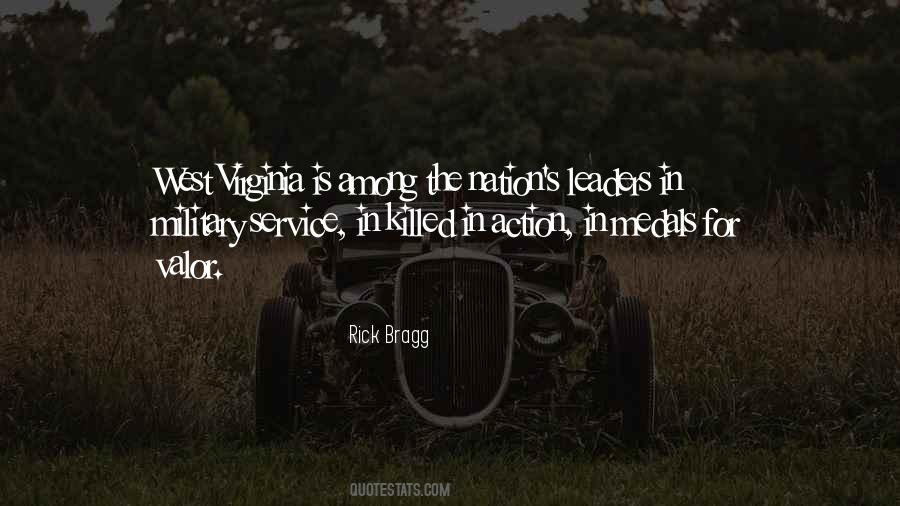 #24. Enter the candidates on horseback: While military leaders can sometimes be dangerous in politics, our best generals and admirals embody the democratic values and leadership skills for which the country is yearning. - Author: David Ignatius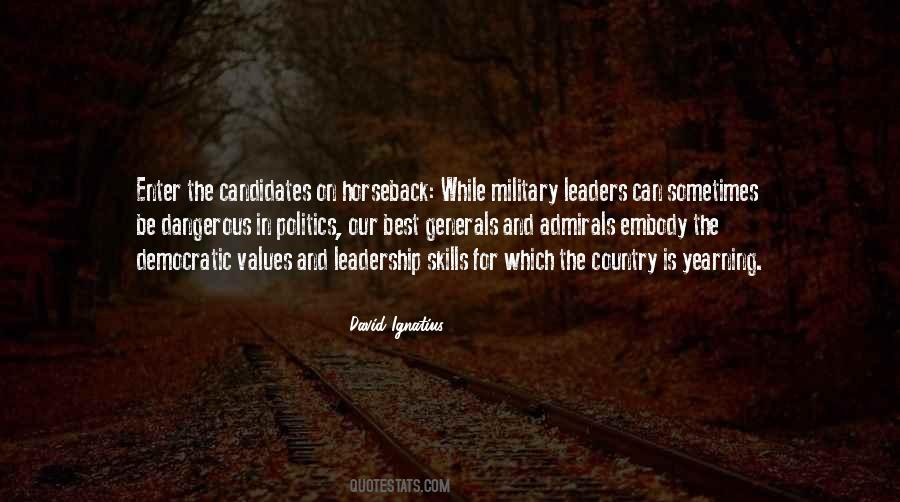 #25. For years, European leaders have pointed out that Europe is an economic giant, but a military pygmy. - Author: Lord Robertson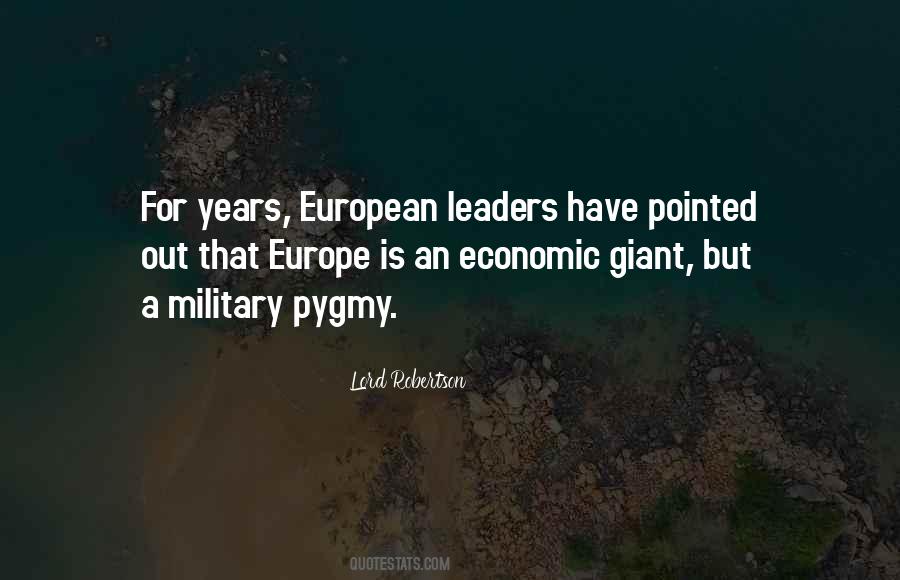 #26. Why don't church leaders forbid Catholics from joining the military with the same fervor they tell Catholics to stay away from abortion clinics? - Author: William Blum
#27. I think in national security, the war in Iraq is troublesome and a difficult challenge, but our troops and the military leaders we have are managing that situation, although it continues to be very risky and very dangerous. - Author: Thad Cochran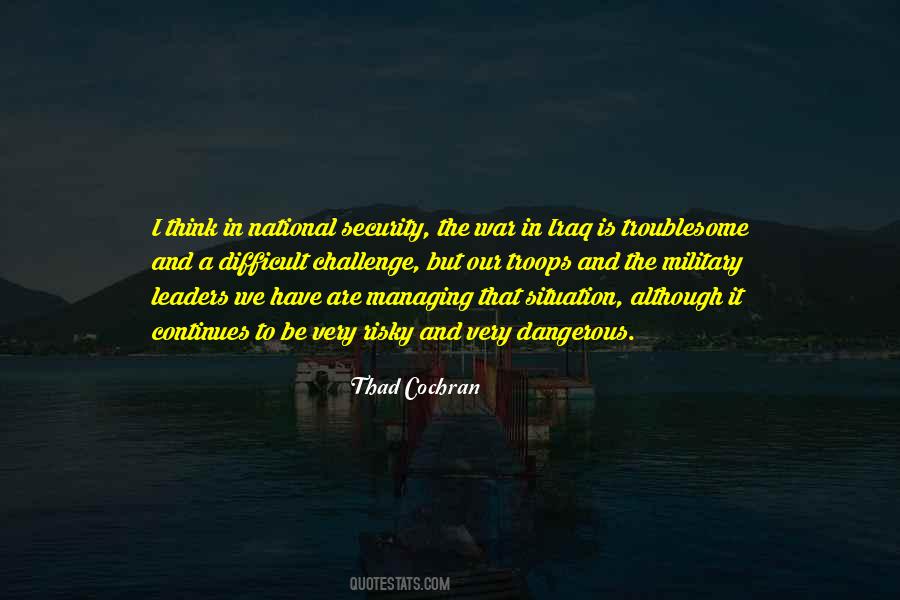 #28. Military leaders aren't made. They are born. To be a good leader, you have to have something in your character to cause people to follow you. - Author: Jimmy Johnson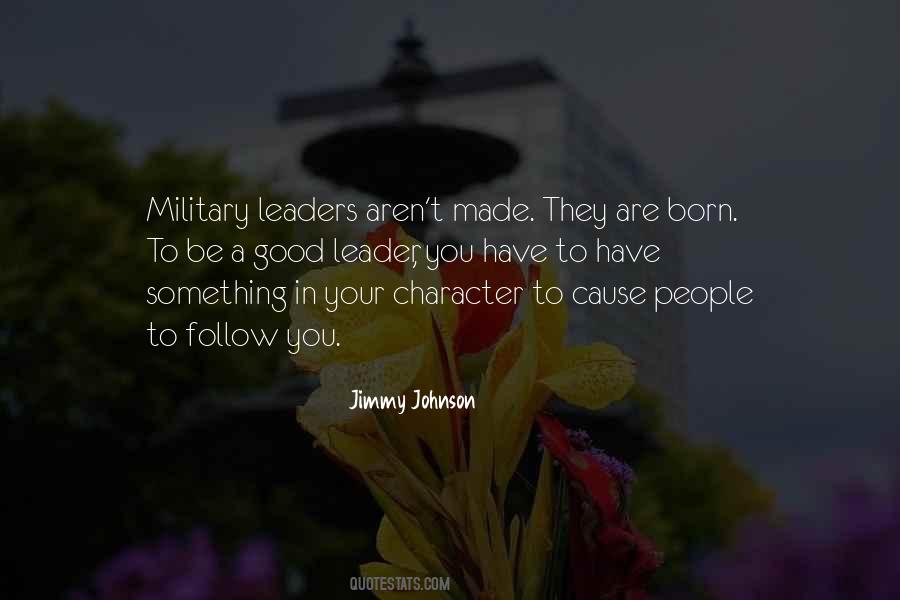 #29. In response to [the Philistine] threat [in the ninth century B.C.], the Hebrews could no longer rely on the leadership of 'judges,' ad hoc military leaders (some of them, peculiarly, women; perhaps reflecting as feminists claim, and earlier matriarchal society). - Author: Norman F. Cantor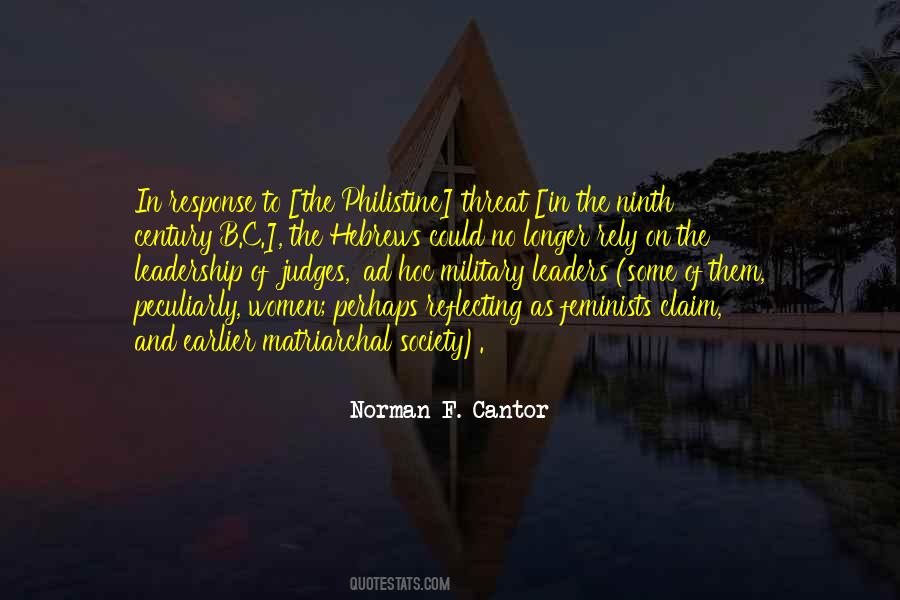 #30. United States military leader General Norman Schwarzkopf stated, "Leaders need two things - character and strategy. If you can do only one, drop strategy. - Author: E. LeBron Fairbanks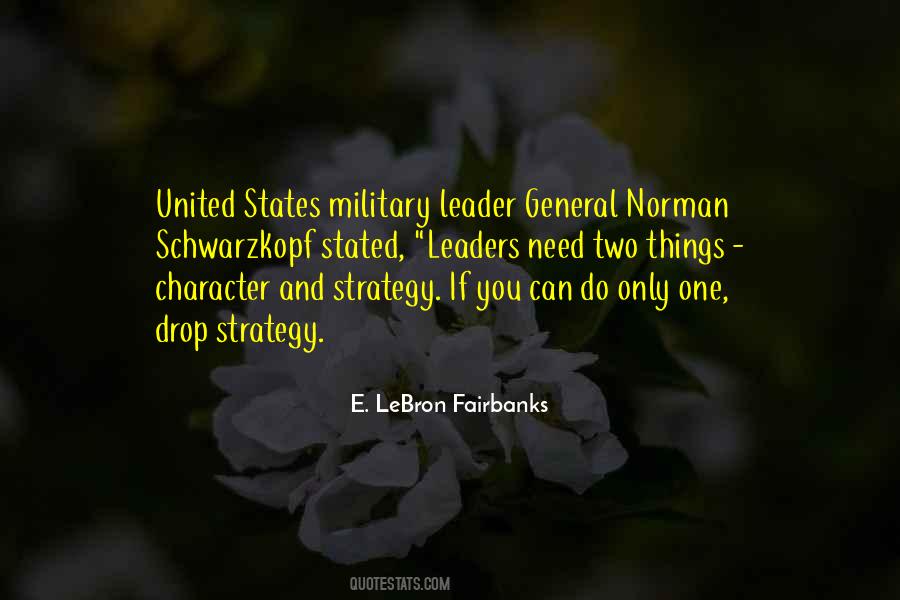 #31. Military cemeteries in every corner of the world are silent testimony to the failure of national leaders to sanctify human life. - Author: Yitzhak Rabin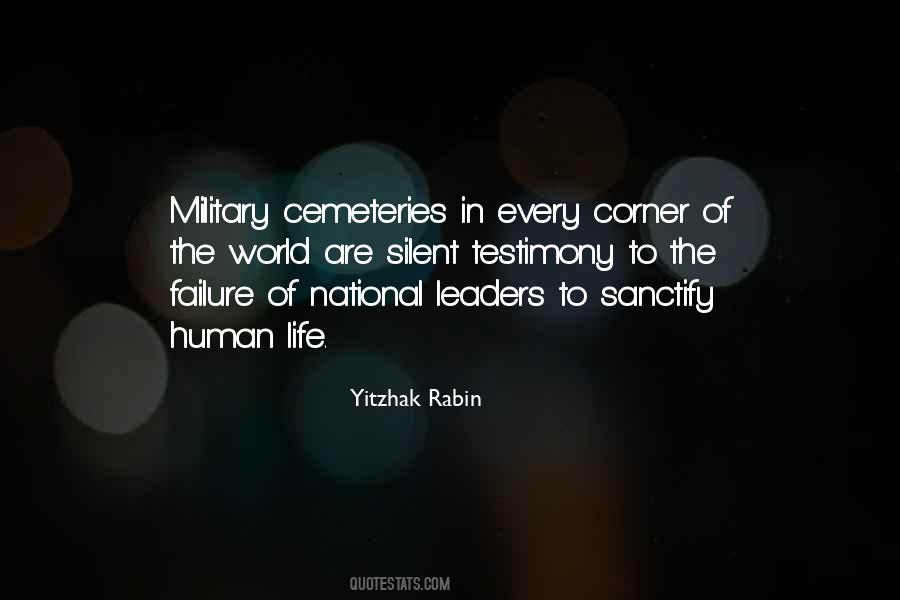 #32. Obama was late to affirm the Egyptian revolution as a democratic movement, and even then he was eager to have installed those military leaders who were known for their practices of torture. - Author: Judith Butler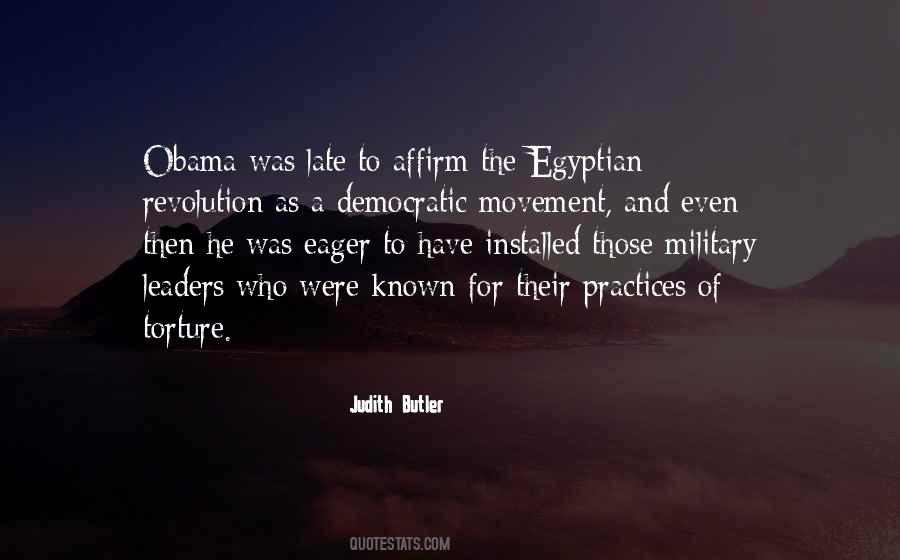 #33. Good leaders know who they are - their strengths, weaknesses, passions, talents, and values. And, developing leaders always starts with self-awareness. - Author: Lee Ellis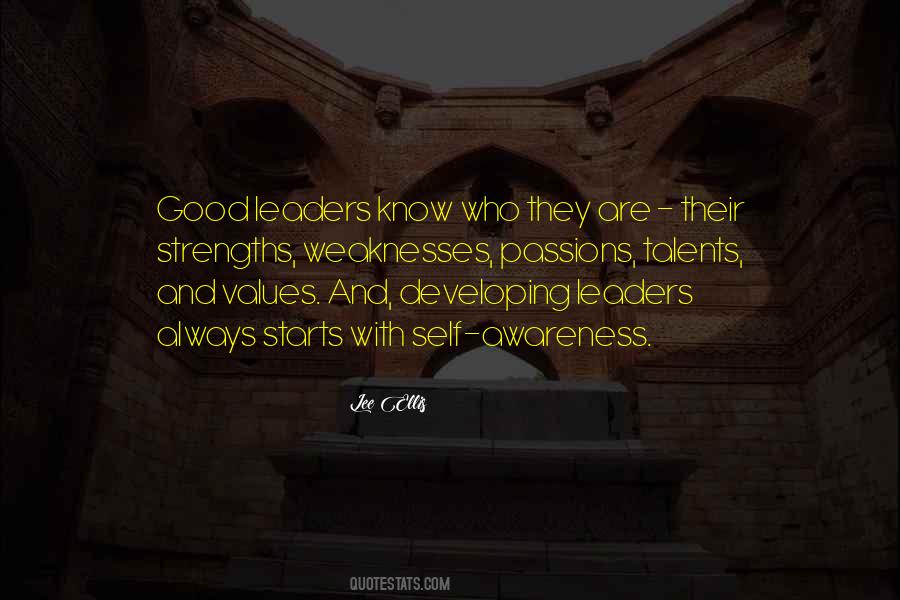 #34. Our military leaders don't seize power in coups; our soldiers and sailors don't go on strike for higher pay or benefits; our armed forces don't weigh in on the political process. In return, Americans have a sacred duty to treat them honorably. - Author: Kathleen Troia McFarland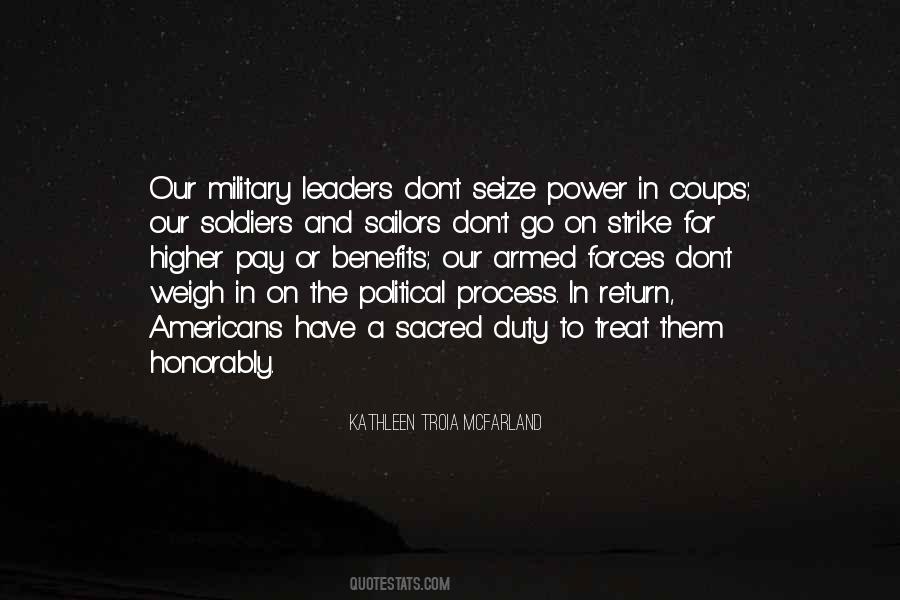 #35. My advice is: 1. Be judicious in the use of military force. 2. When military force is required, use overwhelming force. 3. Do not micromanage military leaders. 4. Ensure your battle plans will win the conflict and win the peace. - Author: Steve Stivers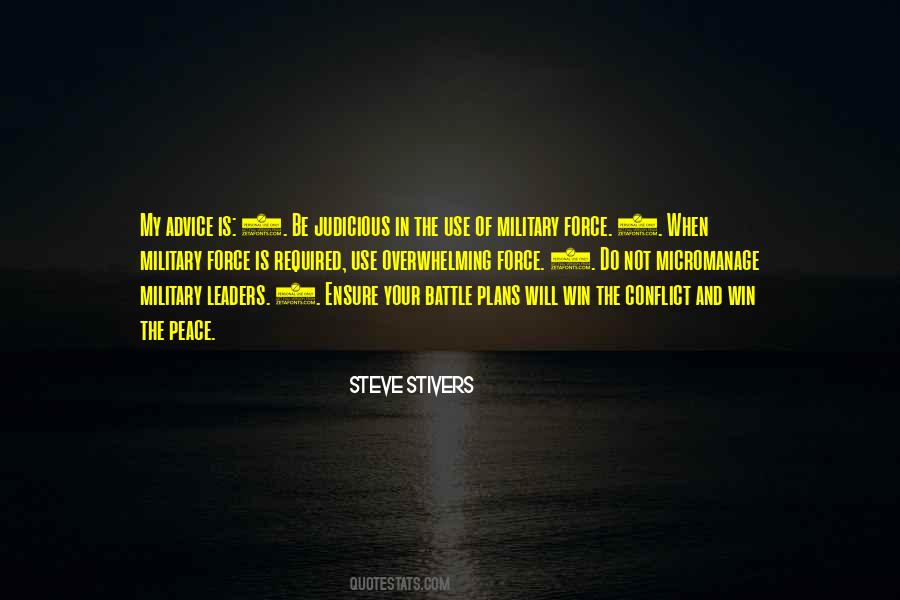 #36. ... some leaders don't want to celebrate with their team because they are afraid - yes, afraid that if they celebrate, people will quit working hard and lower the standards. I say don't let your fear take you out. - Author: Lee Ellis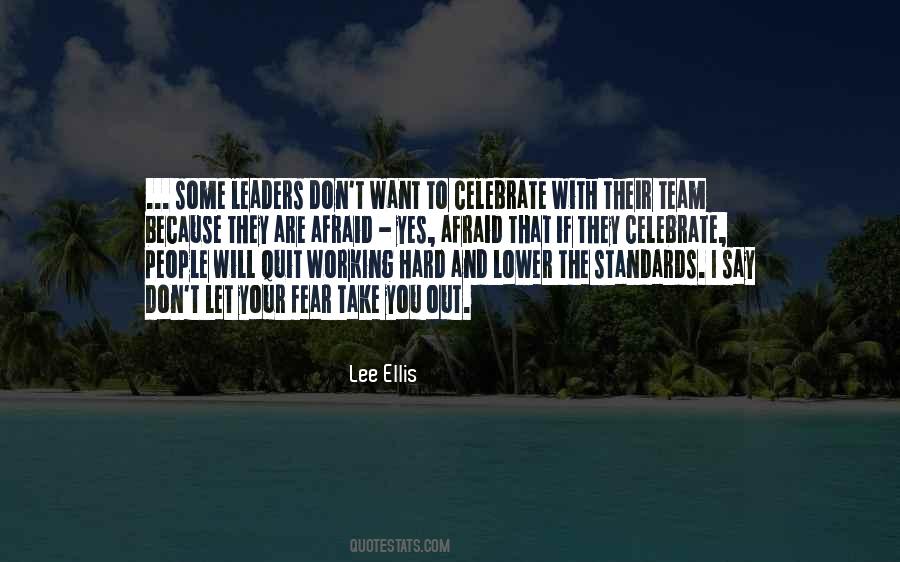 #37. In Leading with Honor, Lee uses gripping stories from the POW camps to engage the reader and teach invaluable principles of leadership. I highly recommend this book for developing leaders at all levels in any organization, military of civilian. - Author: William R. Looney III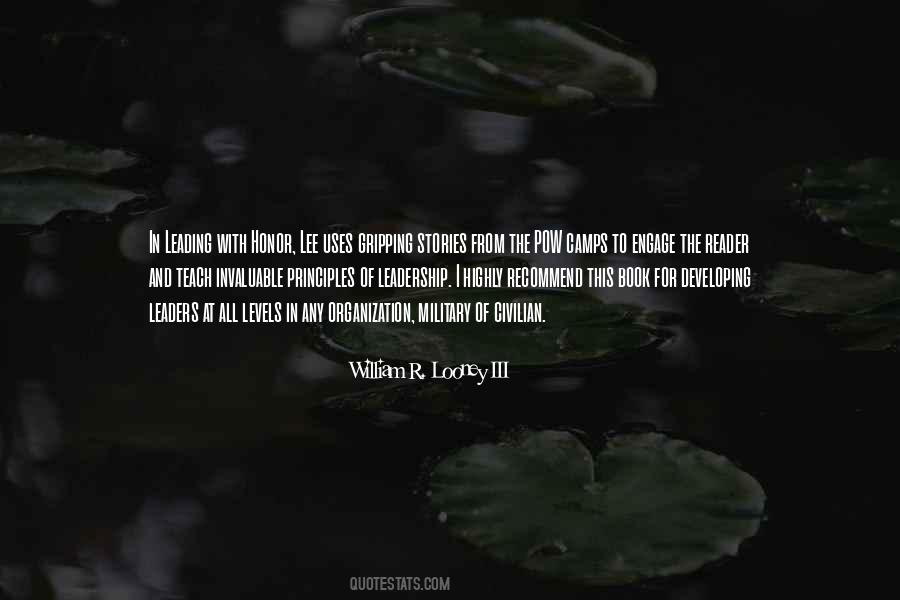 #38. Leaders can choose to grow and change, but generally the most powerful predictor of future performance is past behavior. Evaluate them realistically. - Author: Lee Ellis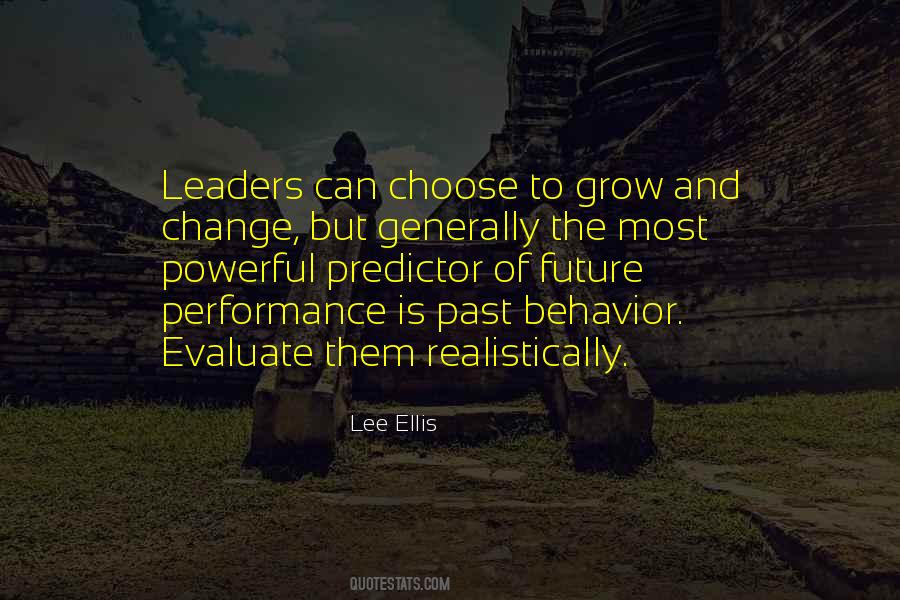 Famous Authors
Popular Topics