Beautiful Mind And Soul Famous Quotes & Sayings
List of top 25 famous quotes and sayings about beautiful mind and soul to read and share with friends on your Facebook, Twitter, blogs.
Top 25 Beautiful Mind And Soul Quotes
#1. I don't know whether it is beautiful or sad, that I find such blissful happiness within the confines of my own mind, more so than I do in the reality that surrounds me. - Author: Kendal Rob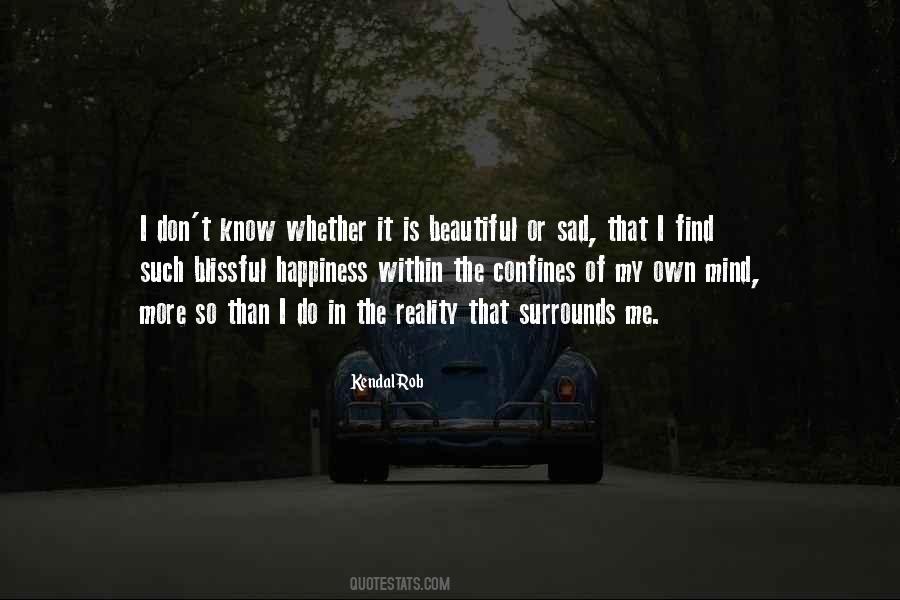 #2. Well, I remember this girl. I am not whole without her. I am not alive without her. When she was with me I was more alive than I have ever been, and not only when she was pleasant either. Even when we were fighting I was whole. - Author: John Steinbeck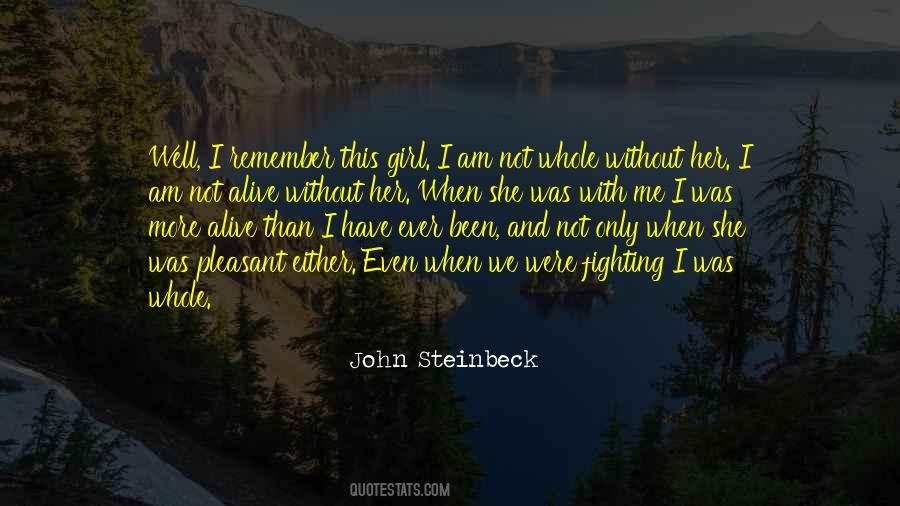 #3. A beautiful soul will take you further than a beautiful mind. - Author: Matshona Dhliwayo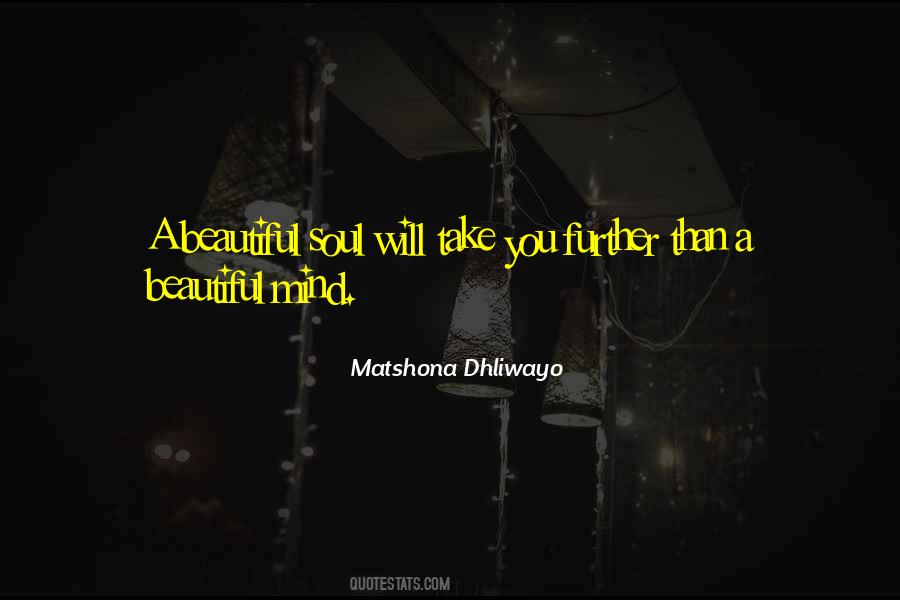 #4. He had the most beautiful soul, more beautiful than his brilliant mind or his incomparable face or his glorious body. - Author: Stephenie Meyer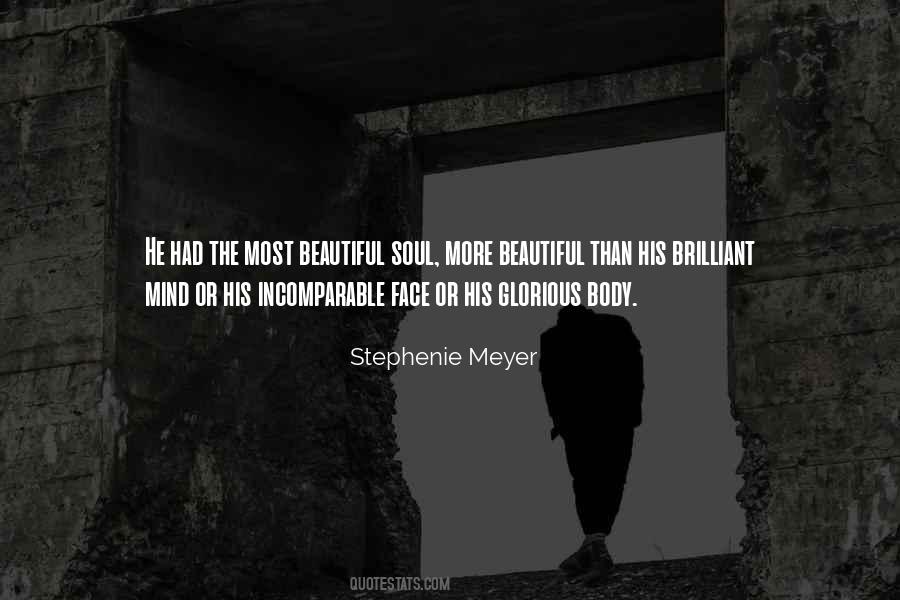 #5. I would love to spend all my time writing to you; I'd love to share with you all that goes through my mind, all that weighs on my heart, all that gives air to my soul; phantoms of art, dreams that would be so beautiful if they could come true. - Author: Luigi Pirandello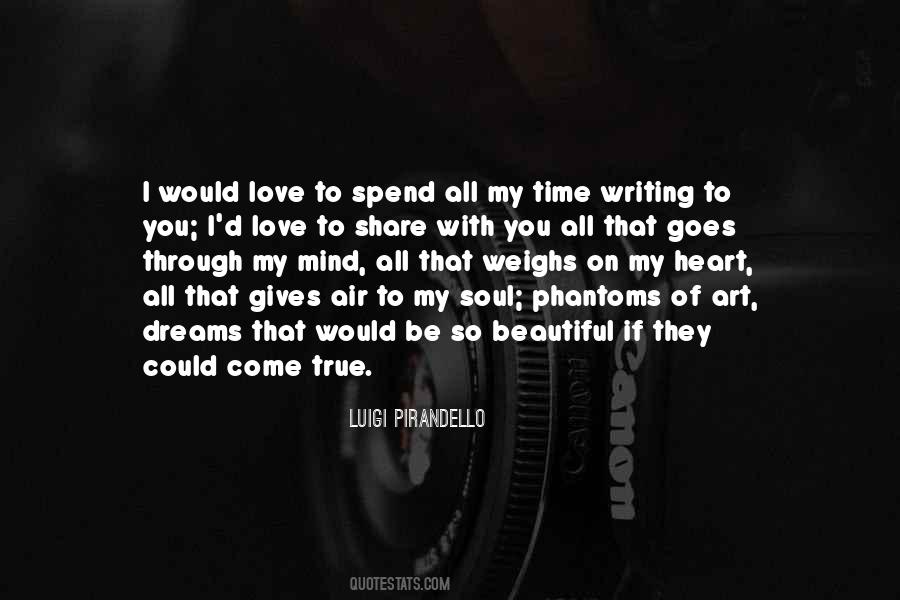 #6. If you put a clock in a bottle,
with time it will crack,
as like money, as like love,
as like a beautiful mind,
empty of a soul. - Author: Anthony Liccione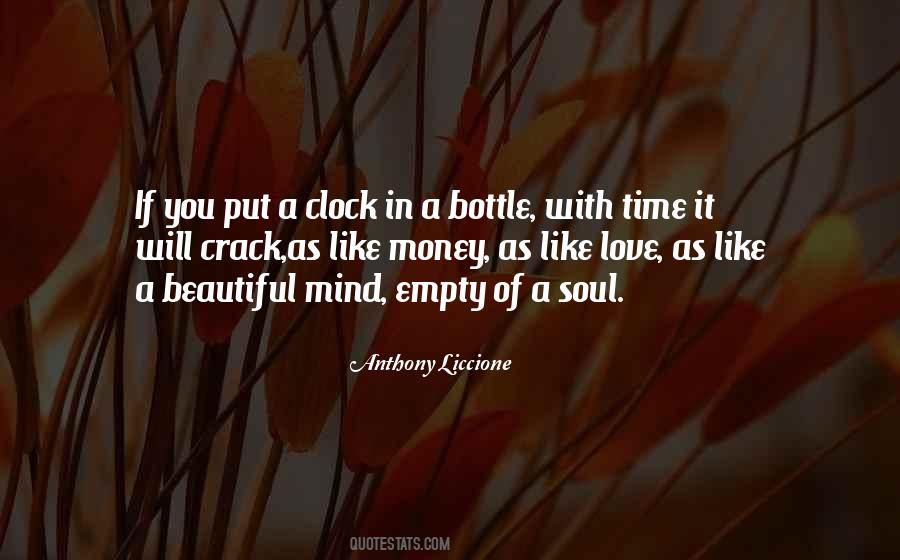 #7. Live in the very soul of expectation of better things, in the conviction that something large, grand, and beautiful will await you if your efforts are intelligent, if your mind is kept in a creative condition and you struggle upward to your goal. - Author: Orison Swett Marden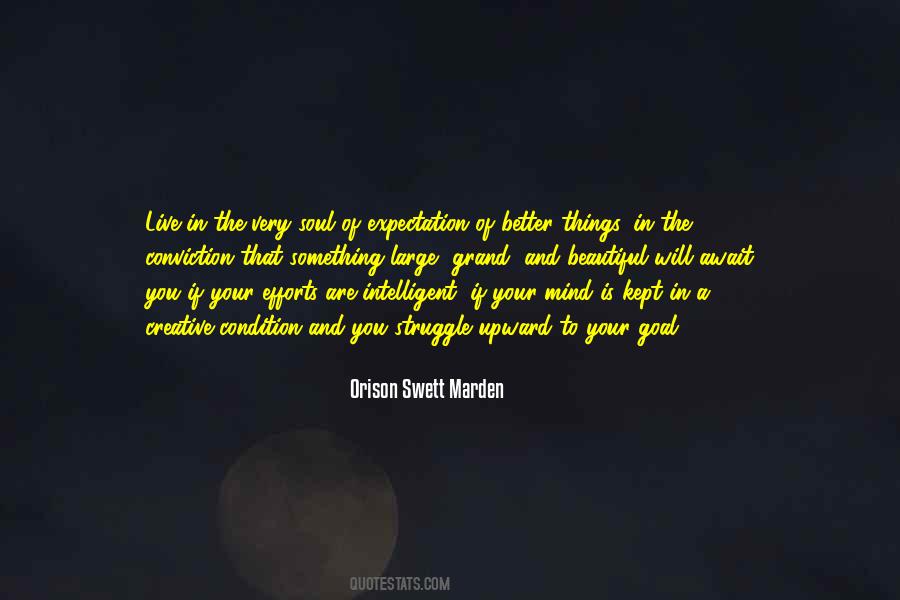 #8. Re-programming your mind, body & spirit is like planting a garden, if the soil isn't right nothing will grow. - Author: Nikki Rowe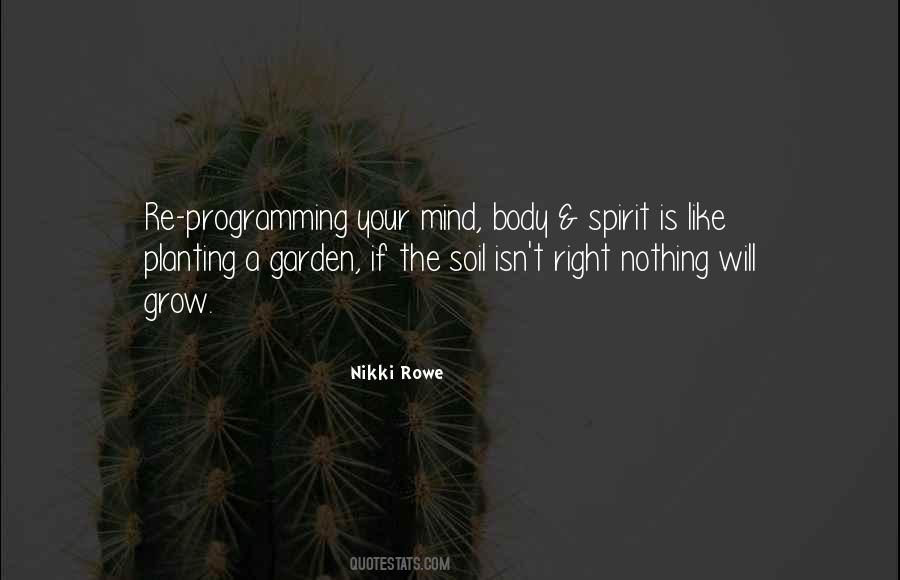 #9. I am beautiful soul with beautiful mind and beautiful body. - Author: Lailah Gifty Akita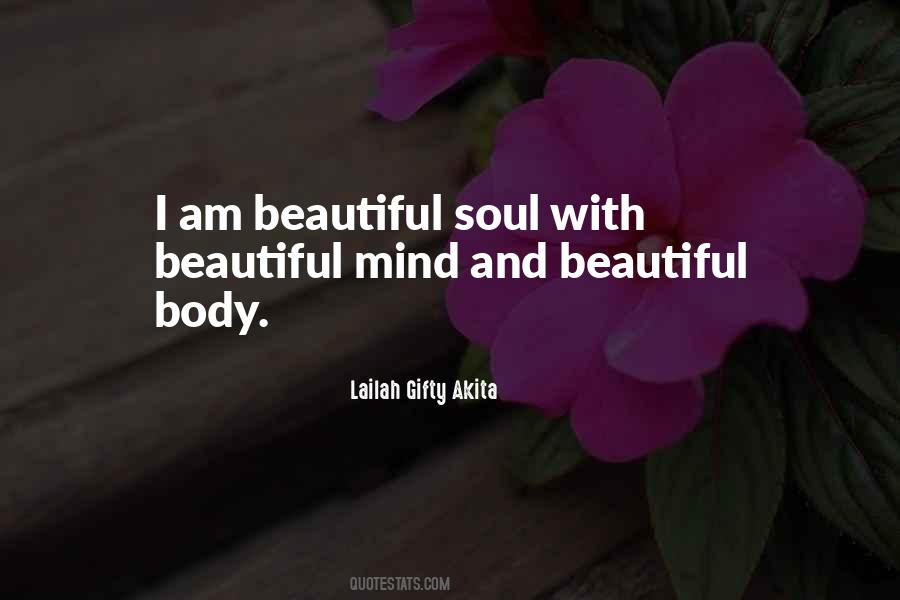 #10. The violence of sorrow is not at the first to be striven withal; being, like a mighty beast, sooner tamed with following than overthrown by withstanding. - Author: Philip Sidney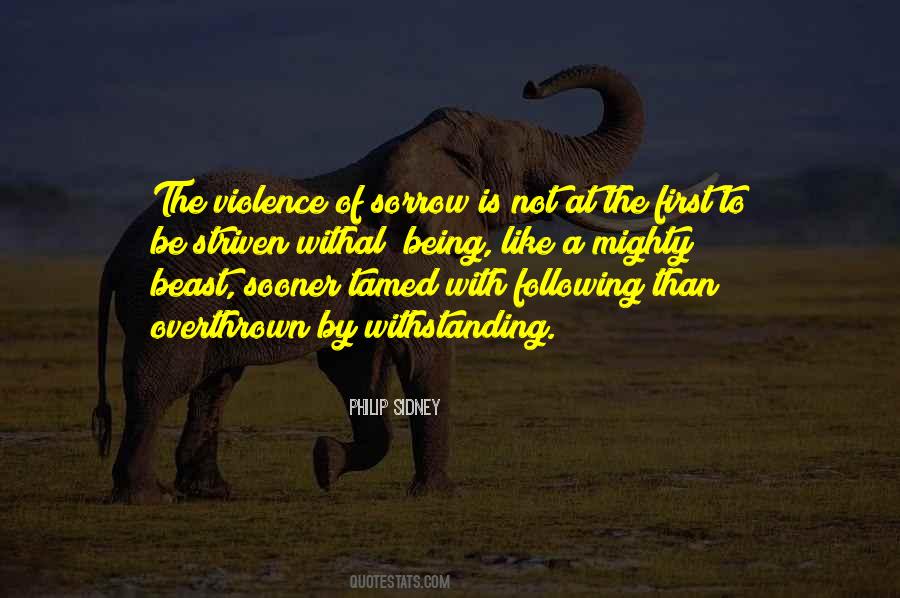 #11. This country life doesn't look so bad from the window. It melts your heart. It warms your soul.lets you think about the possibility of quiet and how quiet is beautiful when seen through the proper lenses and mind-set. - Author: Jason Myers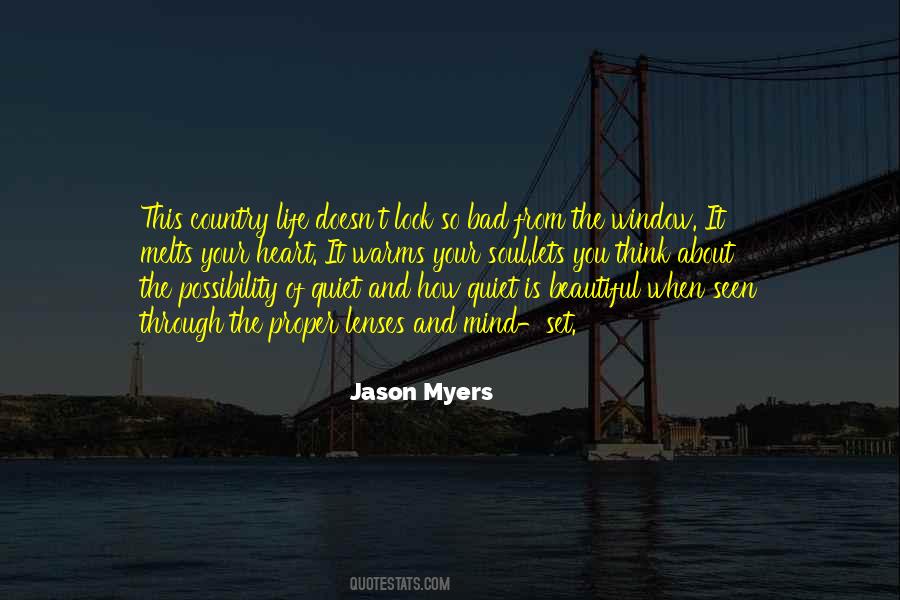 #12. Beauty runs skin deep not on superficial assumptions or criticisms of many people. Live with a beautiful mind and heart. Live with a beautiful soul. - Author: Angelica Hopes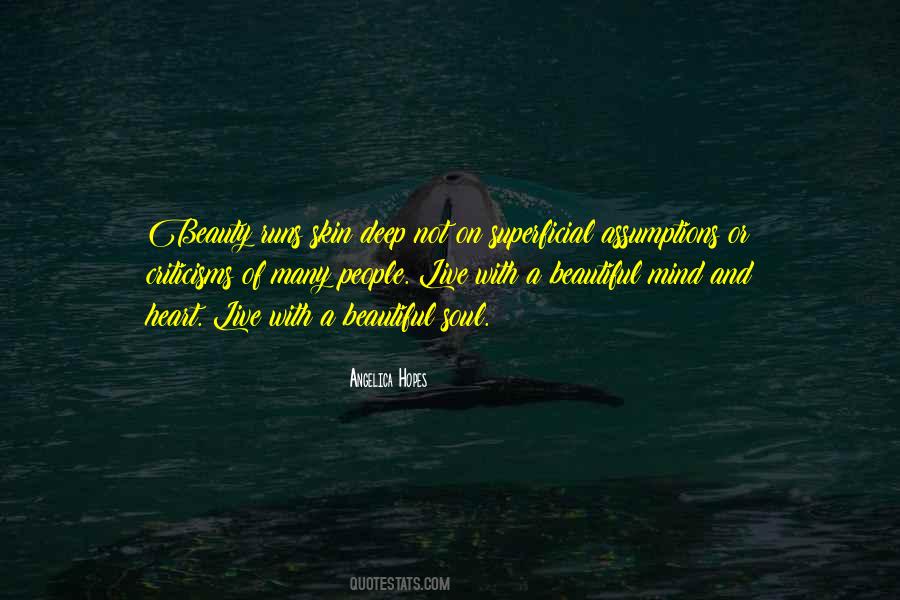 #13. Beautiful mind, tortured soul. I do have to figure out why I am attracted to these broken birds. - Author: Katy Perry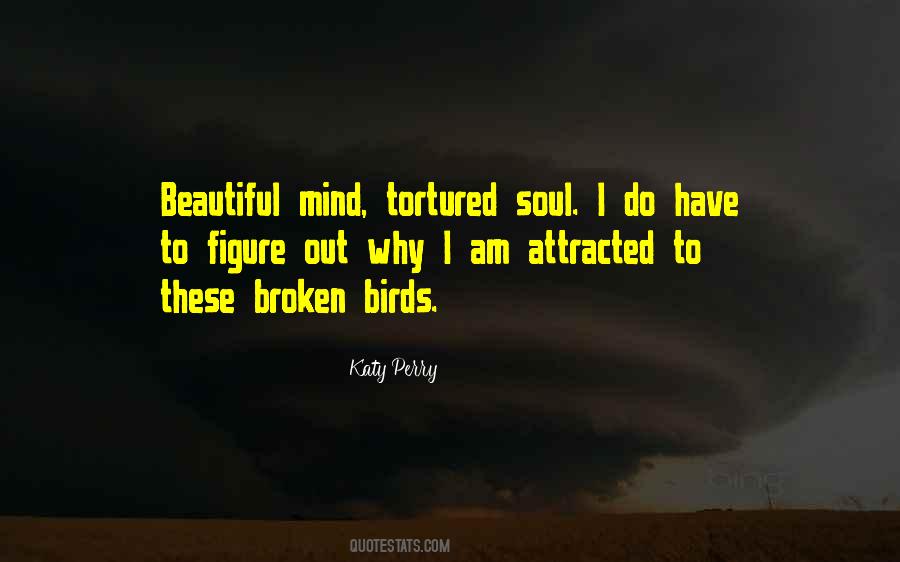 #14. The entire notion of being defined by the crap you bring into your minds, bodies and souls, rather than what you produce with your mind, body and soul is a glaring offense to everything we are here to do on this beautiful blue ball of a planet. - Author: Michael Tallon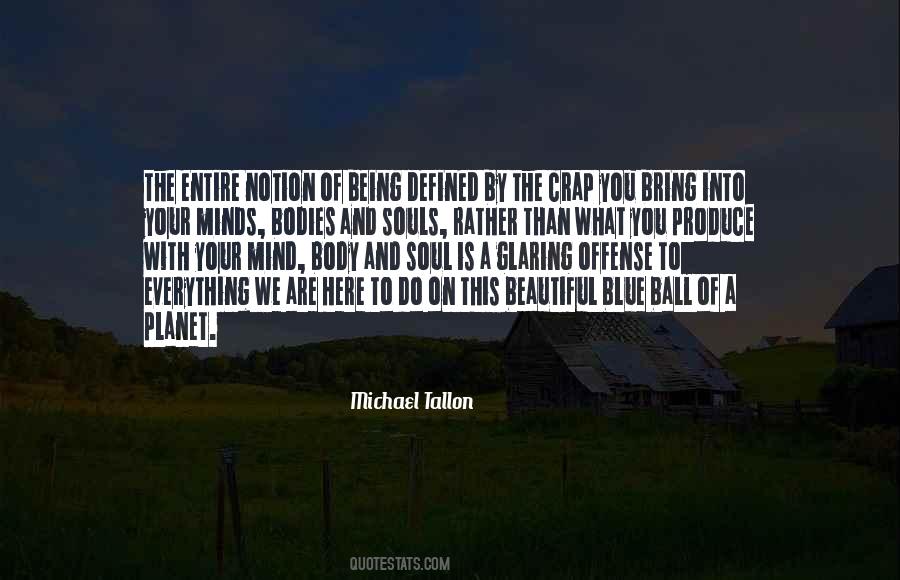 #15. In a superficial world, body image is everything. But in a world filled with substance, a beautiful mind, heart and soul are everything. The second world does not exist because the ego overpowers the heart. And the first world will continue to exist until the heart overpowers the ego. - Author: Suzy Kassem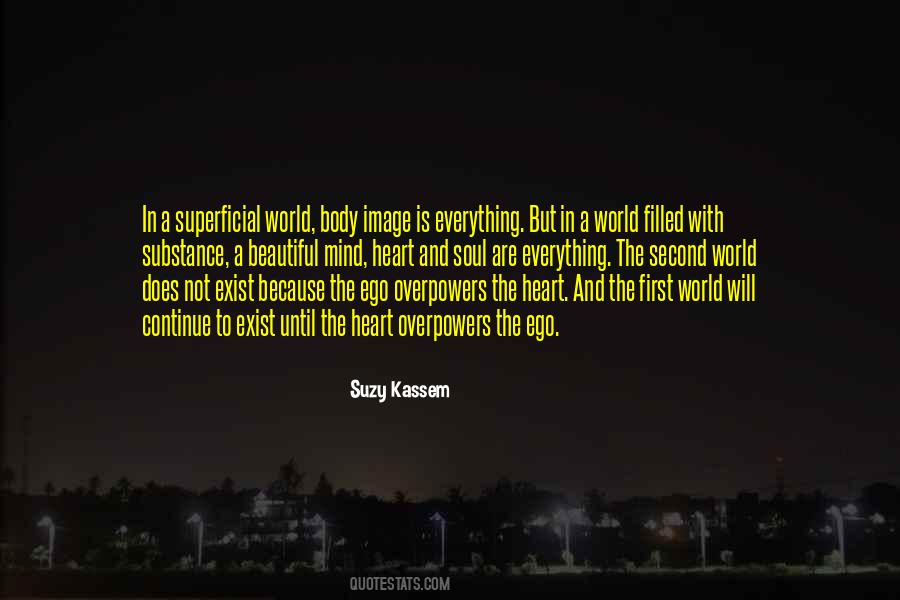 #16. And I myself a Catholic will be,
So far at least, great saint, to pray to thee.
Hail, Bard triumphant! and some care bestow
On us, the Poets militant below. - Author: Abraham Cowley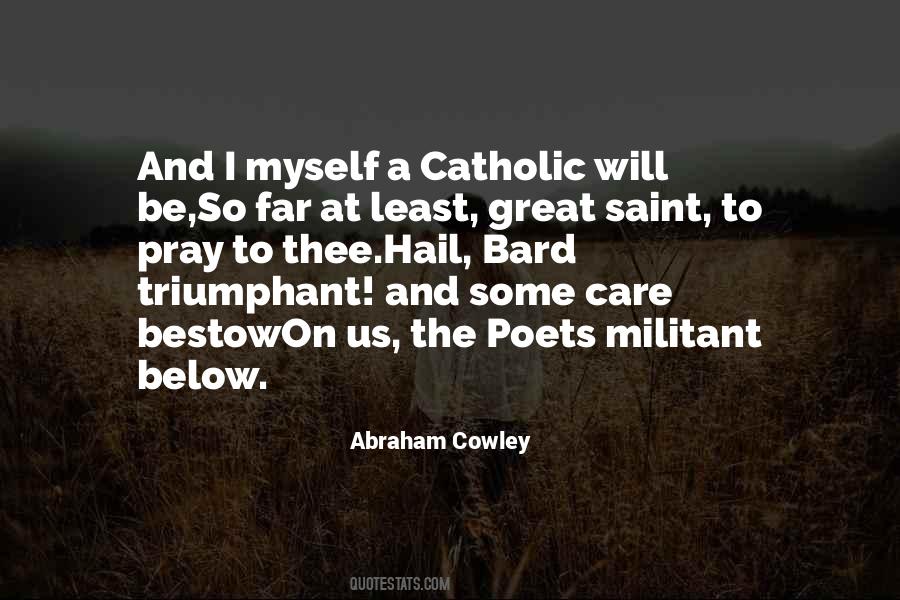 #17. She was lovely with eyes that captivated your heart, a smile that drew your mind, and a presence that captured your soul. She was everything you wanted in a girl, and so much more. - Author: Victoria Sophia A.B.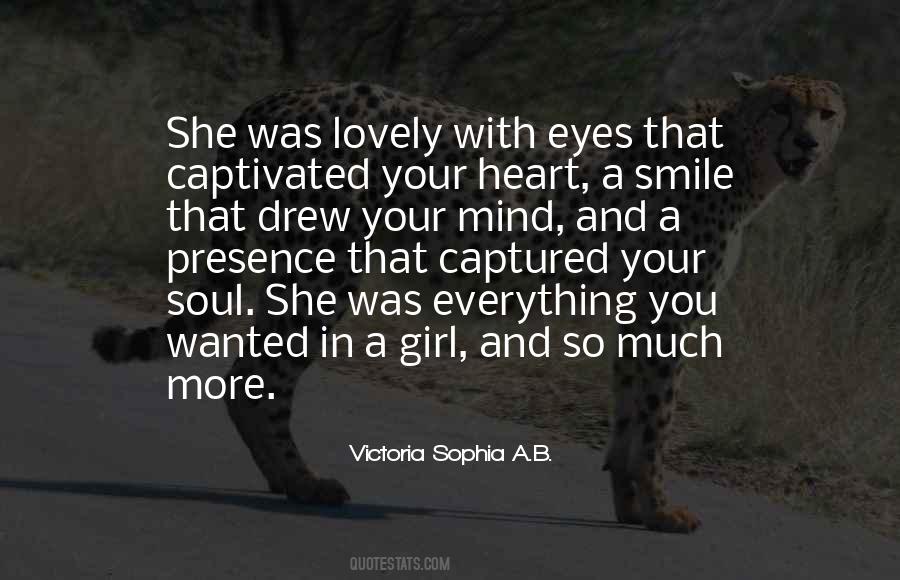 #18. The universal soul is the alone creator of the useful and the beautiful; therefore to make anything useful or beautiful, the individual must be submitted to the universal mind. - Author: Ralph Waldo Emerson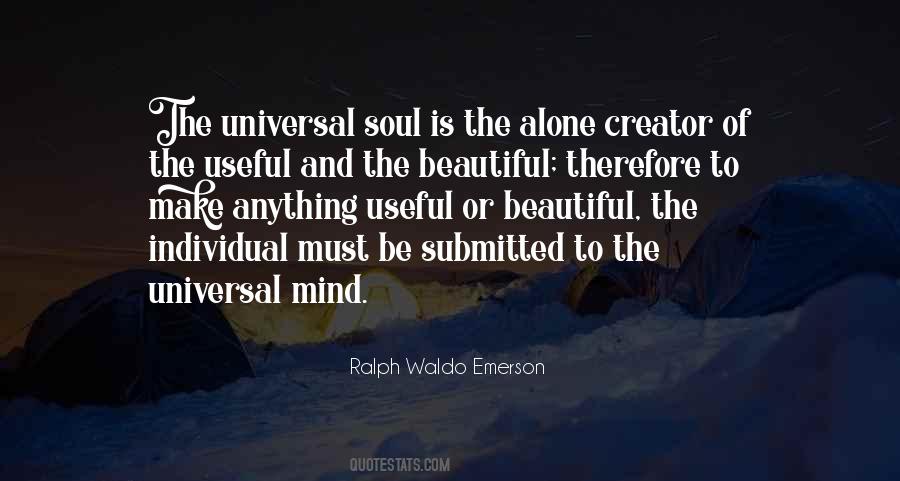 #19. Without meditation, and without a relationship to your mind, you fail to use the power of the mind. You fail to rely on your self. You complicate your approach. You do not use the beautiful designs given to you by birthright in this body, that link the effectiveness of body, mind, soul and you. - Author: Harbhajan Singh Yogi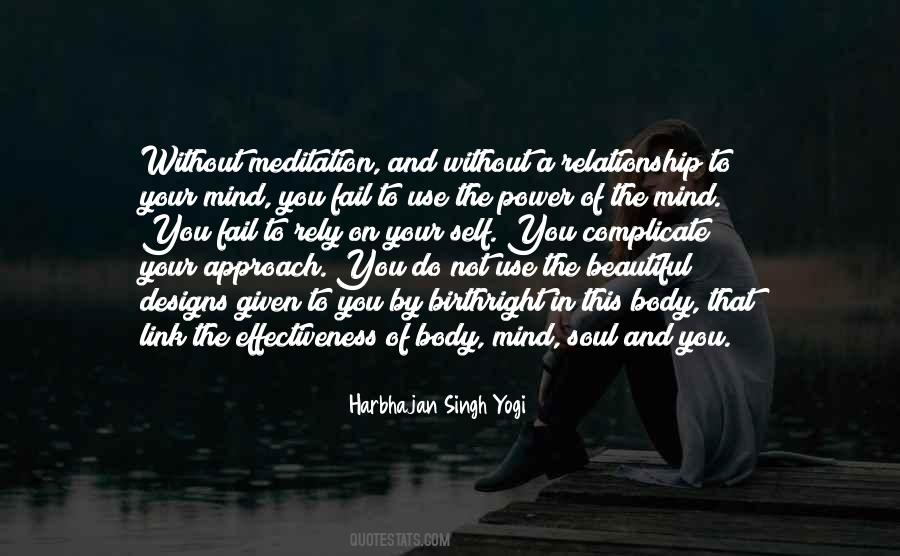 #20. Affirm the body, beautiful and whole,The earth-expression of immortal soul.Affirm the mind, the messenger of the hour,To speed between thee and the source of power.Affirm the spirit, the Eternal I -Of this great trinity no part deny. - Author: Ella Wheeler Wilcox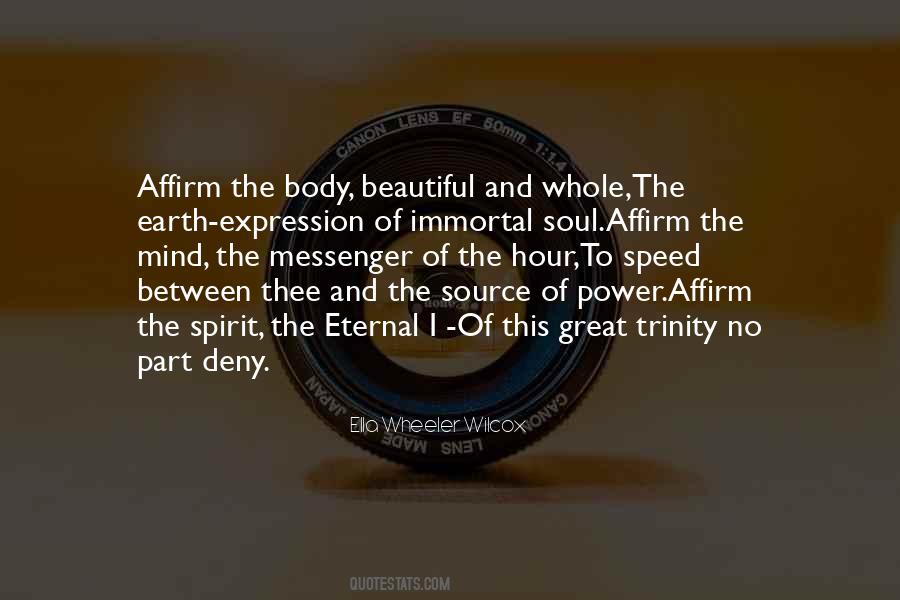 #21. You are so beautiful, he mouthed. But of course she couldn't see his lips. Guess he was going to have to show her. - Author: J.R. Ward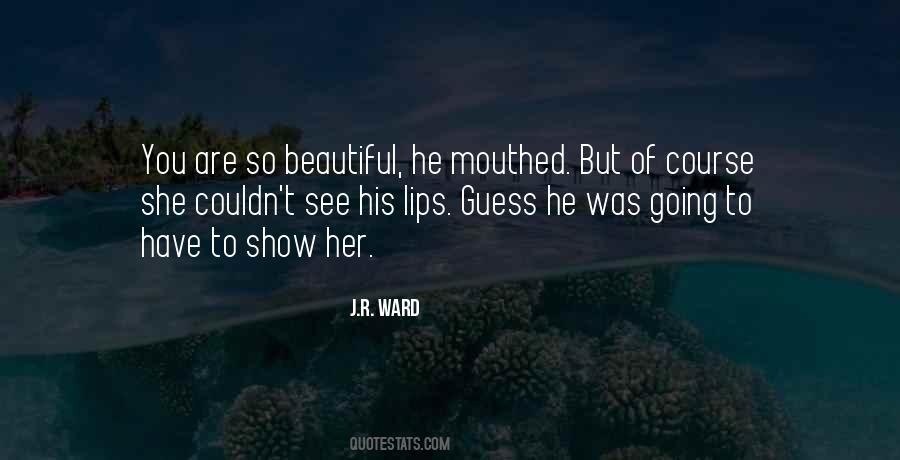 #22. Beauty isn't just a pretty face, a beautiful body or even a cute voice. Beauty arises from your mind, your soul, and most important your personality. But most people don't seem to notice. - Author: Emily Gabriela Vira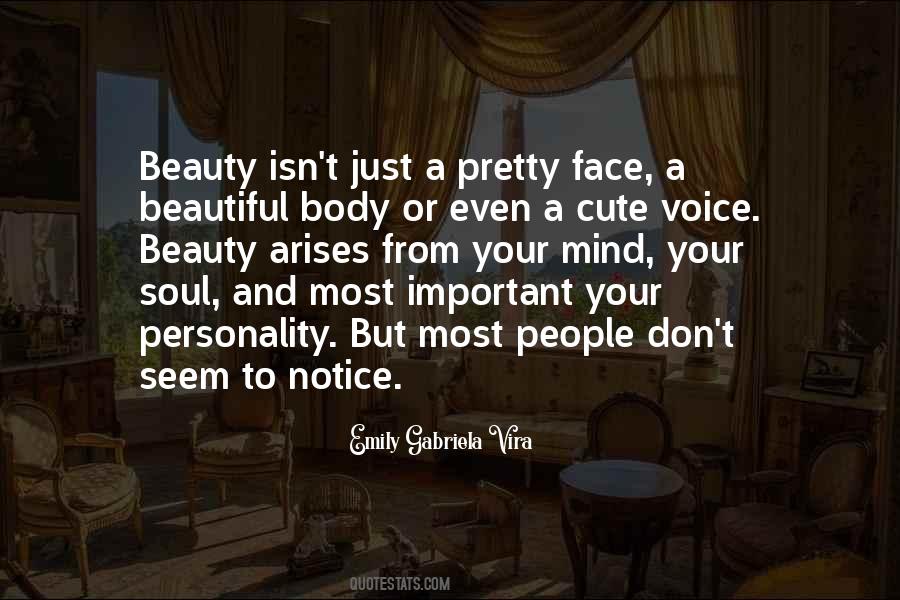 #23. We don't realize what a privilege it is to grow old with someone. - Author: Cecelia Ahern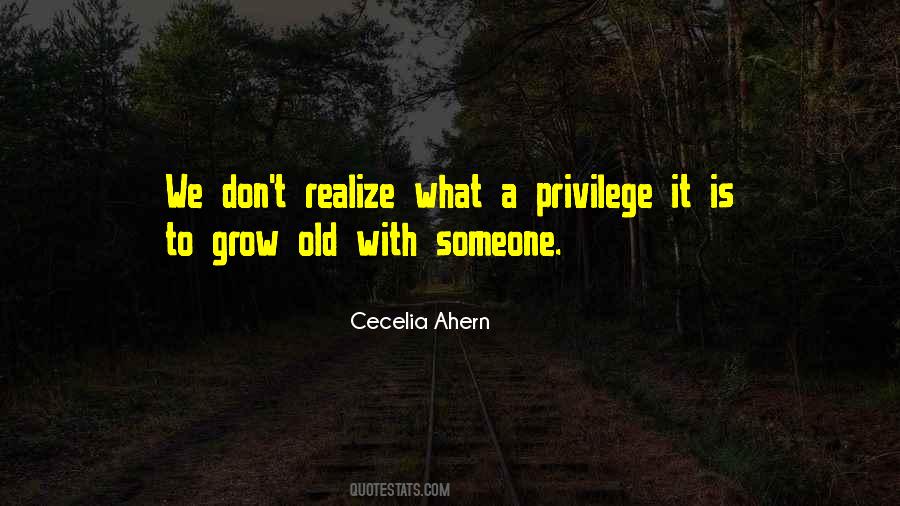 #24. A strong woman with a beautiful smile is attractive, but a strong woman with a beautiful mind is addictive. - Author: Amari Soul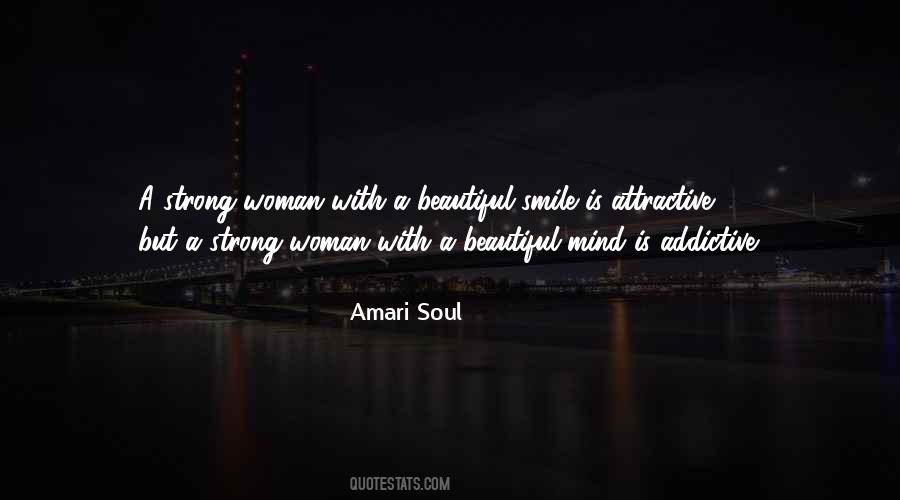 #25. Every time you open up your heart in obedience to God and worship Him with all your heart, all your mind, and all your soul, our beautiful Lord responds with His magnificent presence. - Author: Darlene Zschech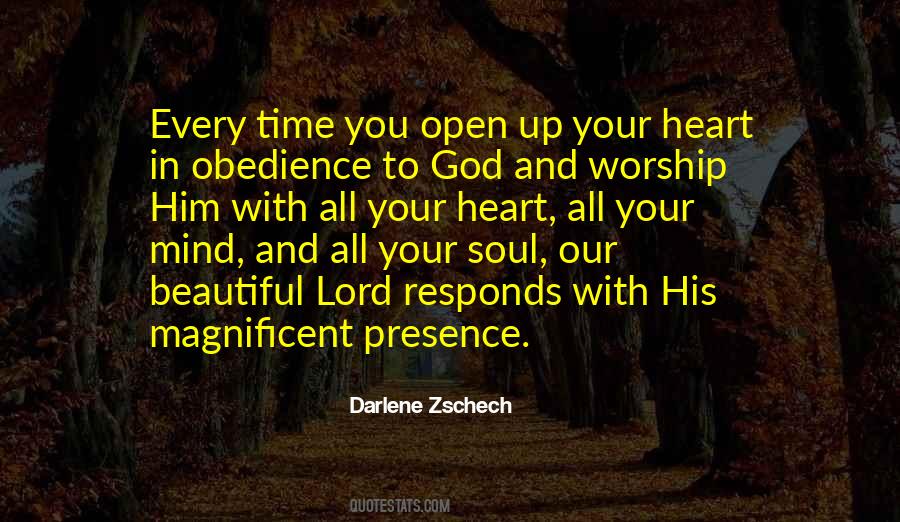 Famous Authors
Popular Topics