Beautiful Heart Soul Famous Quotes & Sayings
List of top 41 famous quotes and sayings about beautiful heart soul to read and share with friends on your Facebook, Twitter, blogs.
Top 41 Beautiful Heart Soul Quotes
#1. You are beautiful inside and outside, through and through, and I love you completely. Desperately. With every inch of my heart and soul, and I always will to my dying day. - Author: Ann H. Gabhart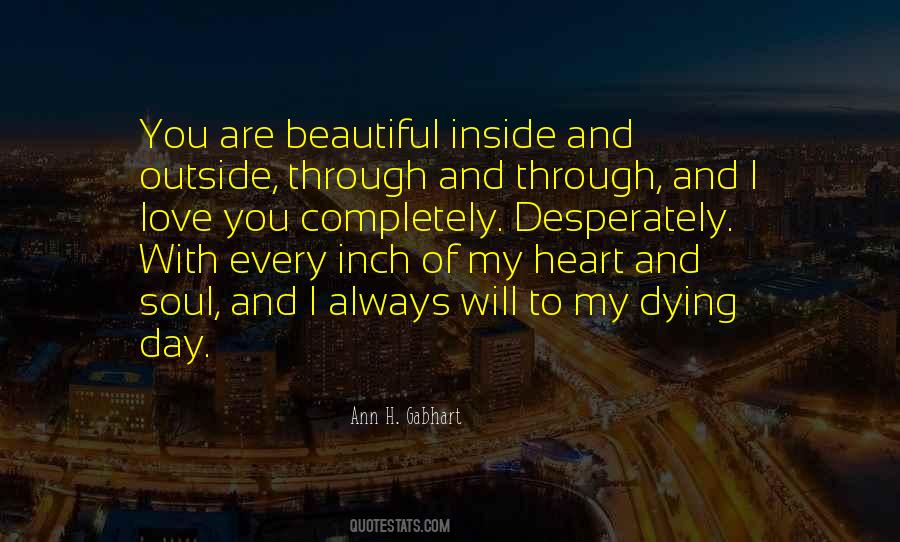 #2. My speak a language my heart knows how to respond to. - Author: Nikki Rowe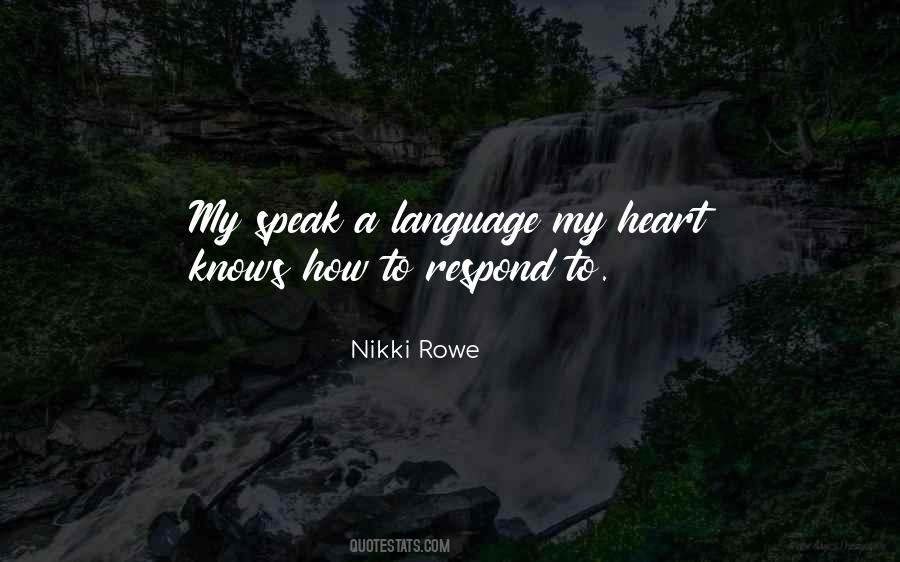 #3. When love dies, the heart's ashes do not leave on the wind - they rest on the mantelpiece of the soul, darkening the sunrise we once saw to be beautiful. - Author: A.M. Hudson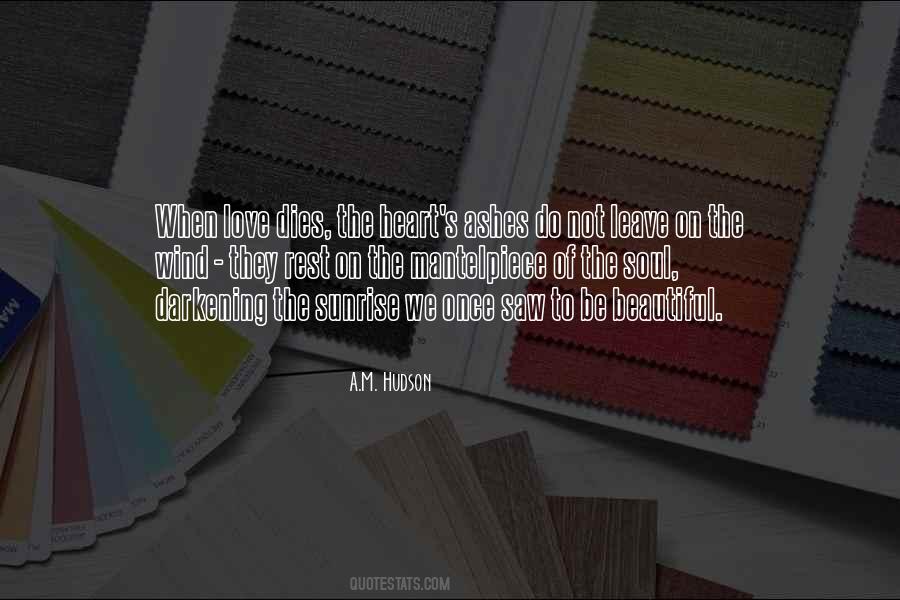 #4. Indomitable soul encompasses a beautiful heart and a beautiful smile. - Author: Lailah Gifty Akita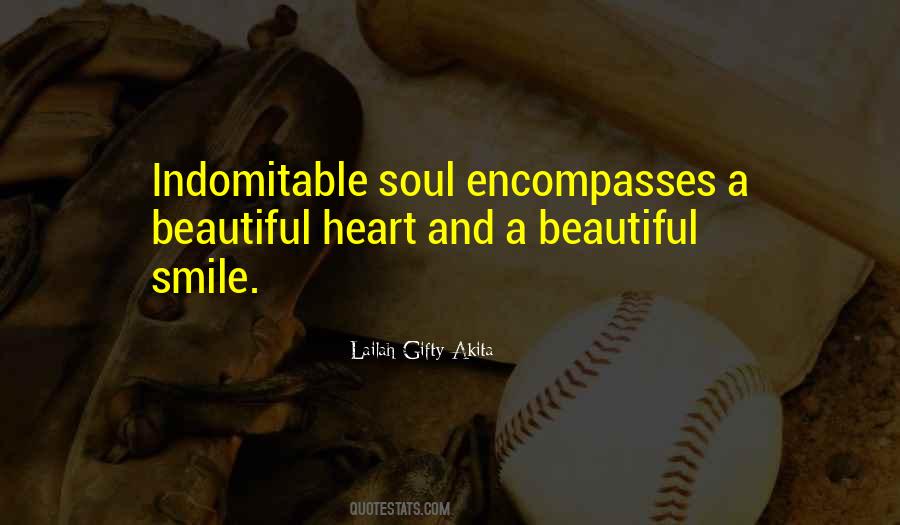 #5. Beauty runs skin deep not on superficial assumptions or criticisms of many people. Live with a beautiful mind and heart. Live with a beautiful soul. - Author: Angelica Hopes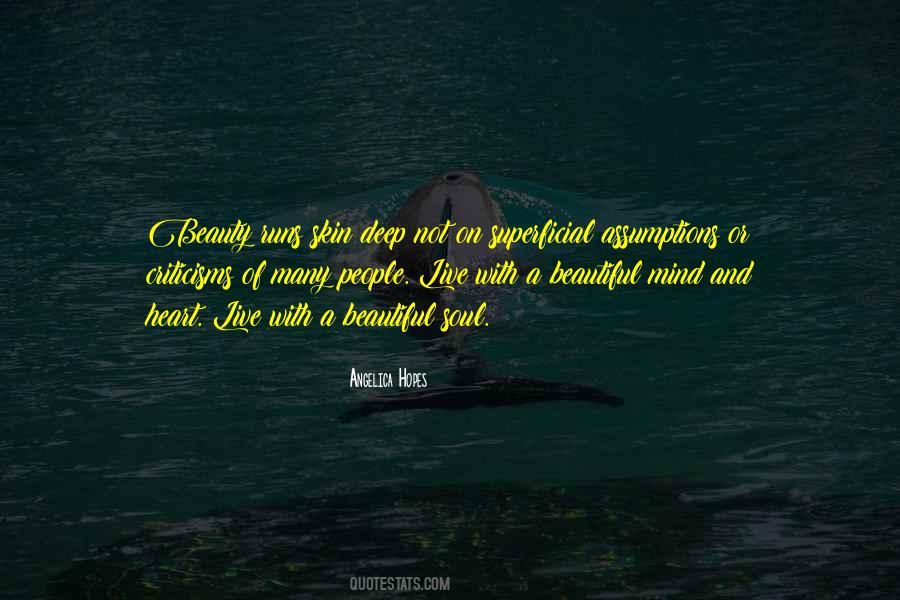 #6. He was so stark and male and beautiful that she hungered for him. Physically, to be sure. But also from someplace even more intimate, someplace where heart and soul melded into a yearning so strong, that she wanted to weep from it. - Author: Dorien Kelly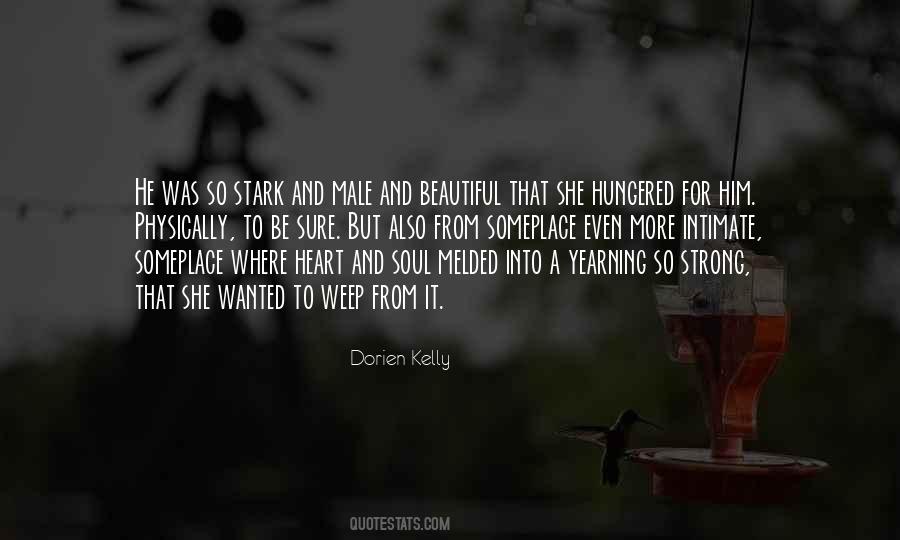 #7. This garden is your soul. This mess is you! Together, you and I, we have been working with a purpose in your heart. And it is wild and beautiful and perfectly in process. To you it seems like a mess, but I see a perfect pattern emerging and growing and alive - a living fractal. - Author: Wm. Paul Young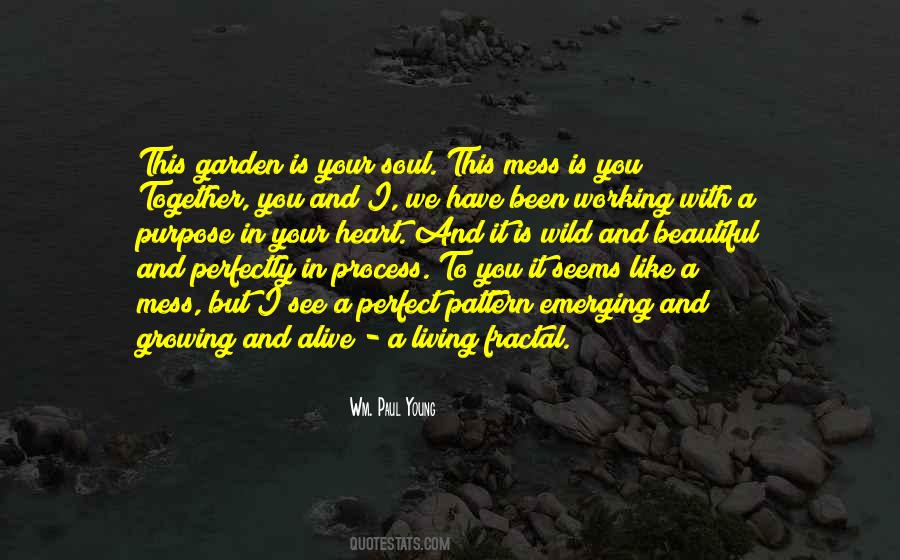 #8. And what my mother meant when she said you can't eat beauty was that you can't rely on how you look to sustain you. What is fundamentally beautiful is compassion for yourself and for those around you. That kind of beauty enflames the heart and enchants the soul. - Author: Lupita Nyong'o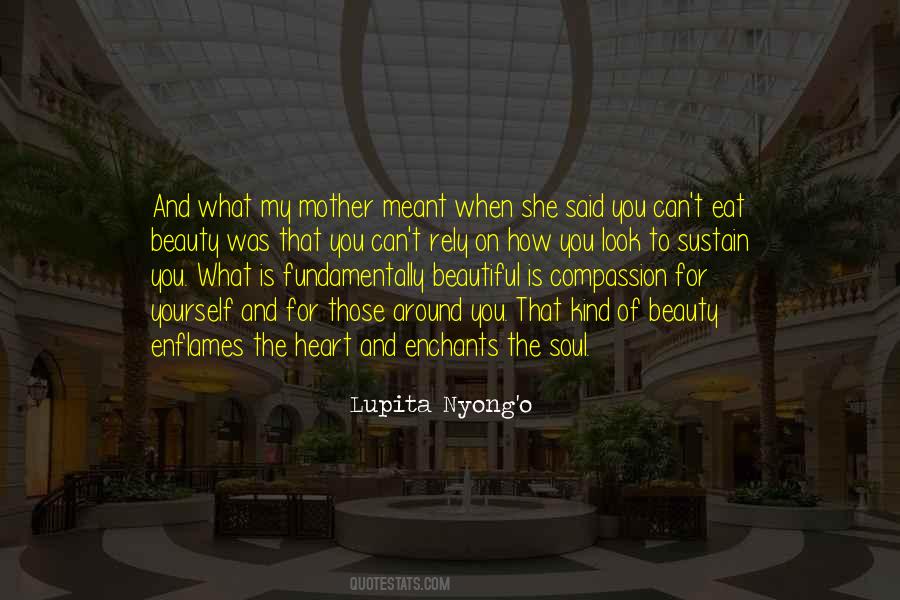 #9. This country life doesn't look so bad from the window. It melts your heart. It warms your soul.lets you think about the possibility of quiet and how quiet is beautiful when seen through the proper lenses and mind-set. - Author: Jason Myers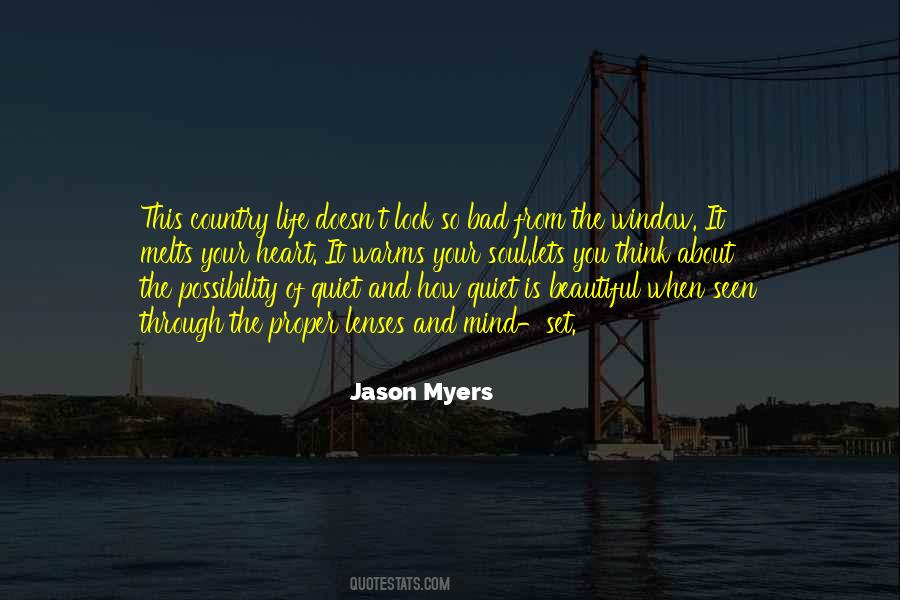 #10. She was so beautiful and seemed so unaware of it. The wisps of blonde hair danced around her pink-tinted cheeks just as he had captured them in his painting. But even more devastating than her physical beauty were the glimpses he had seen of her heart and soul. God help him. - Author: Melanie Dickerson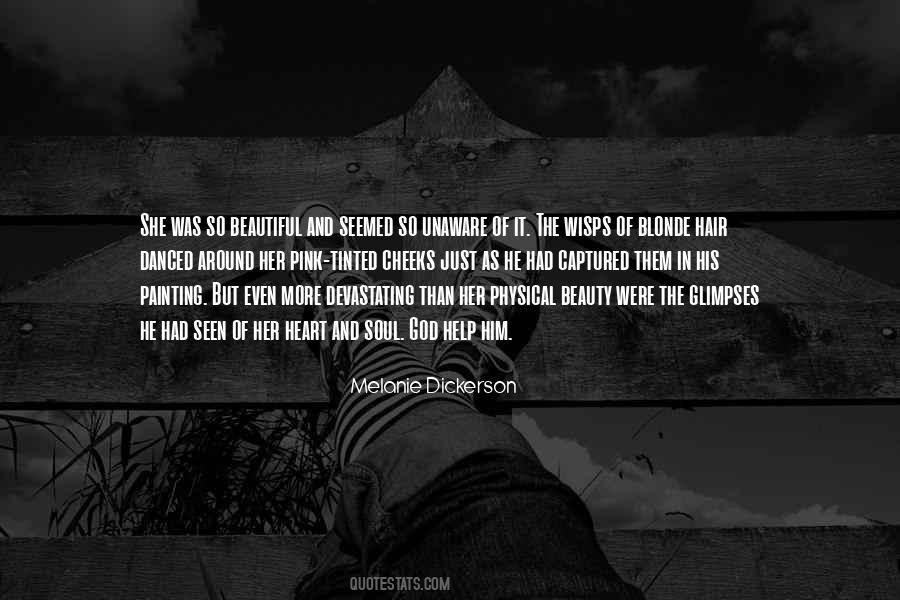 #11. Golf courses are beautiful, it's good for the soul and it gets out the anger ... well, if you don't care about the score then you won't have a heart attack. - Author: Matthew Goode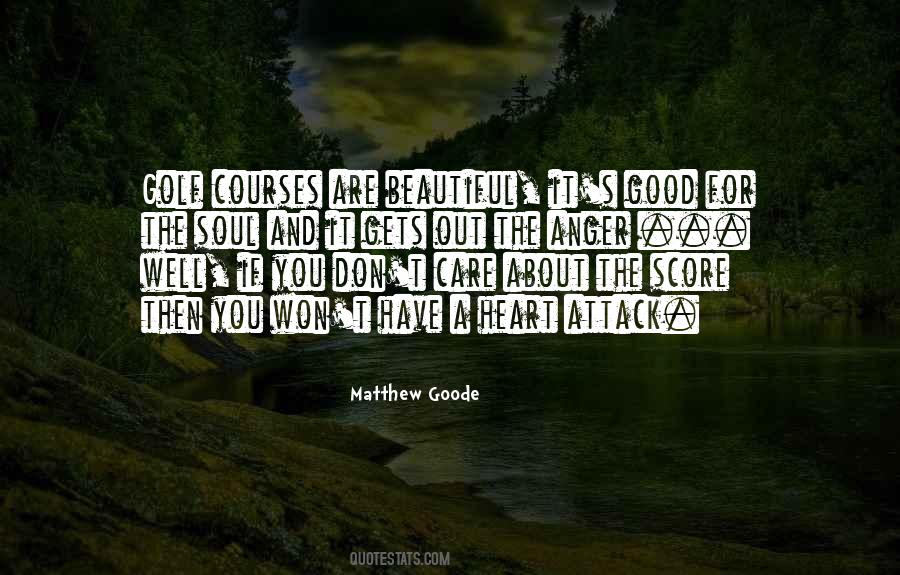 #12. Beautiful heart, beautiful soul. - Author: Lailah Gifty Akita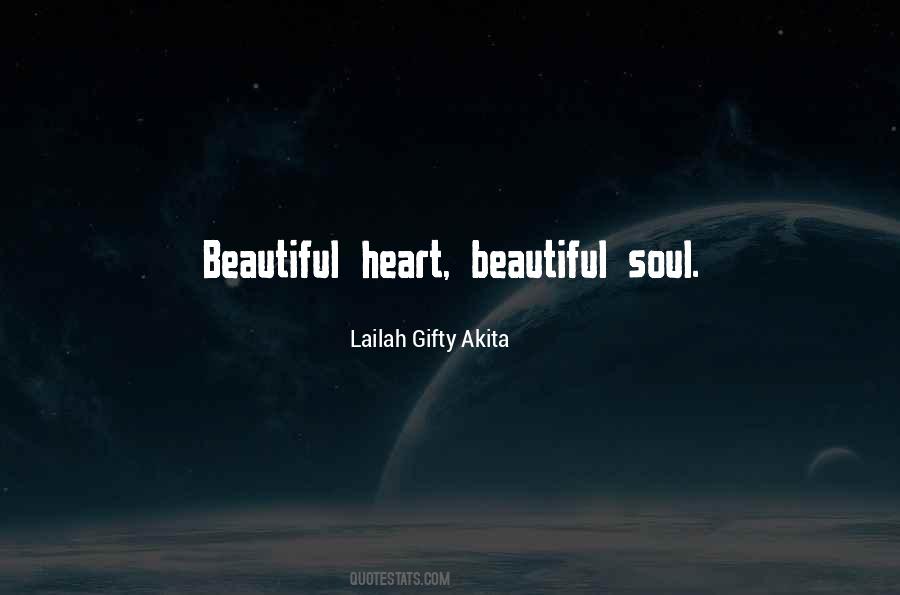 #13. The most beautiful person is a person with kind heart and loving soul. - Author: Debasish Mridha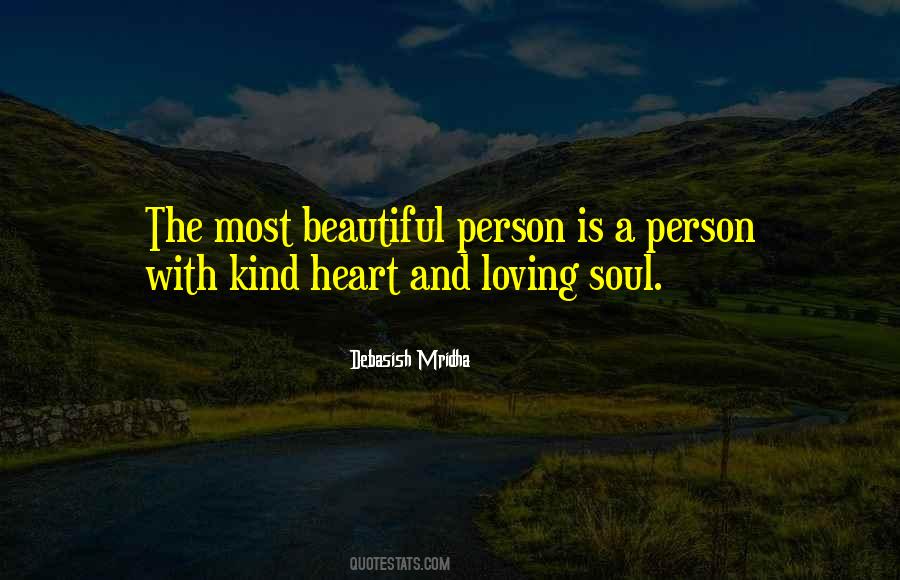 #14. Praise and worship is not about how talented you are or what a wonderful and beautiful voice you have. It's all about denying yourself, let God to be God in your life and praise Him with all your heart and soul. - Author: Euginia Herlihy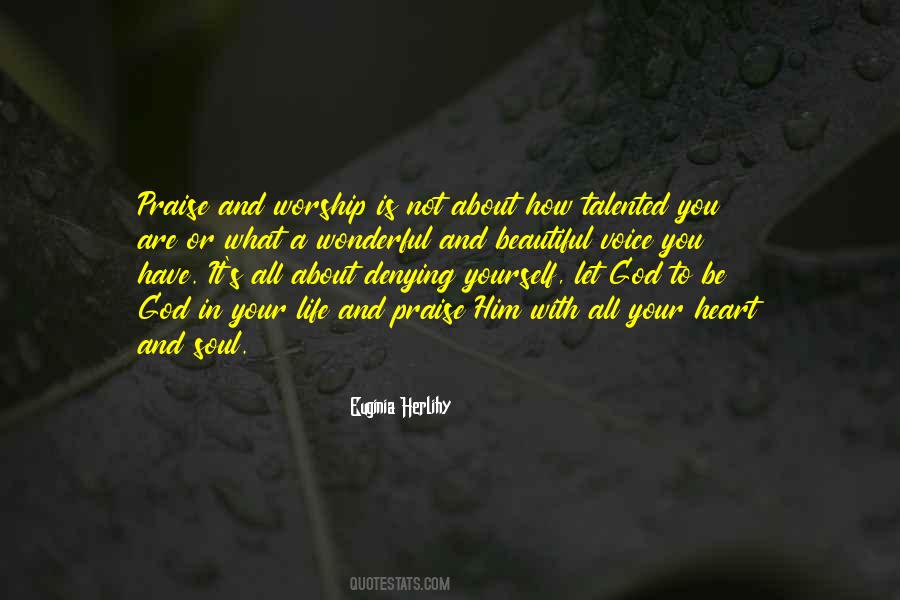 #15. A hat is an expression of a woman's soul. It is something that she wears on her head, but it belongs to her heart. It is the keynote of her personality, the finishing touch that makes her look beautiful, smart, and sure of herself. - Author: Lilly Dache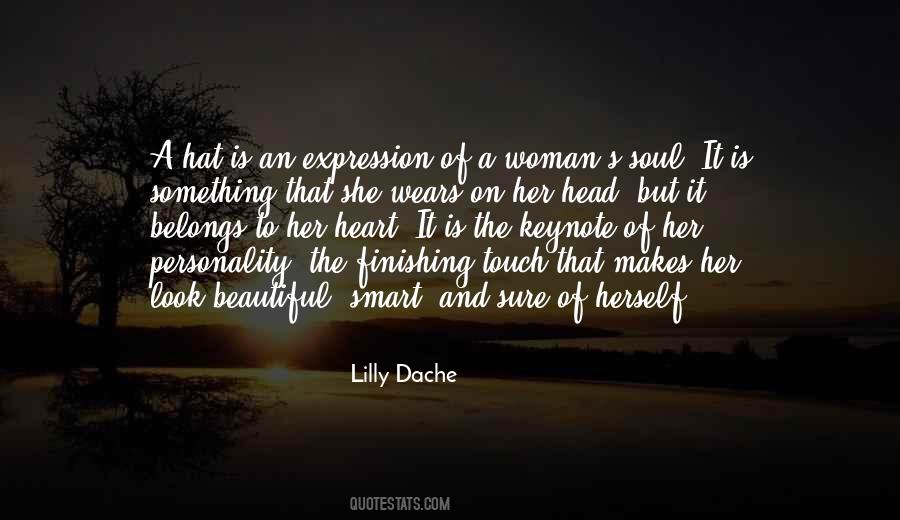 #16. We can try and push eachother away, we can try and deny what we feel but when two hearts have connected and two souls have been reminded of love there is simply no way fate can keep us apart. - Author: Nikki Rowe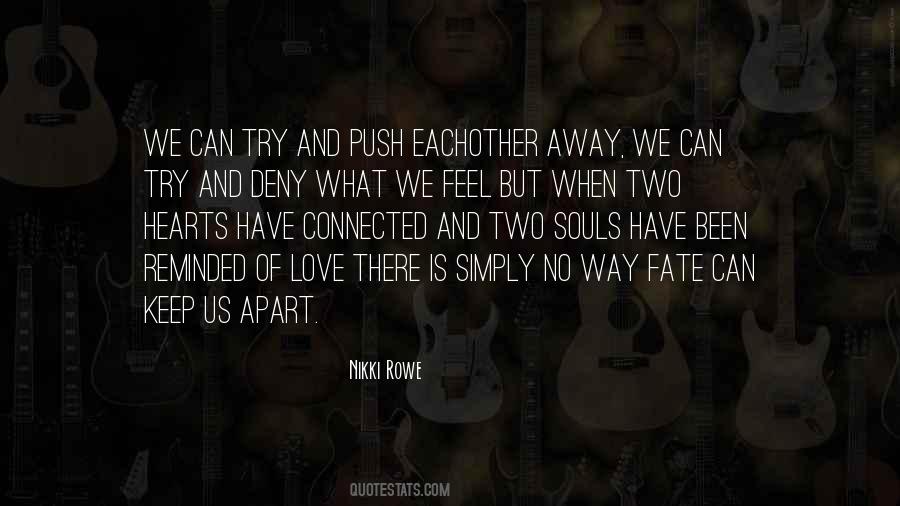 #17. Birds are everywhere in our literature, a part, it seems, of our collective poetic imagination. If writing a beautiful line of poetry fills a poet's heart with joy, imagine how that same poet's soul must take flight at the sight of swallows soaring through the evening sky! - Author: Lynn Thomson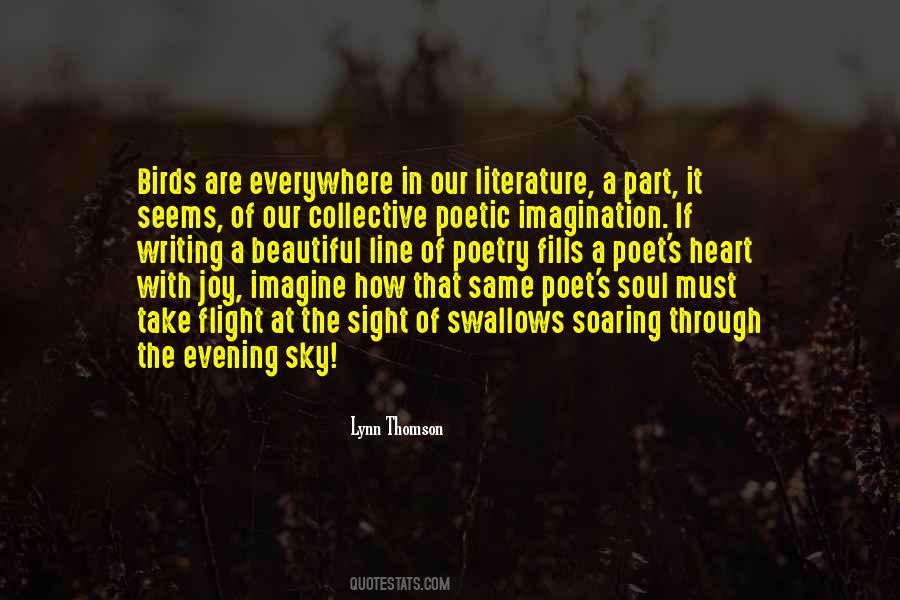 #18. She has a beautiful heart that plays a euphonious symphony. She is the Zahir that touches your Soul. - Author: Avijeet Das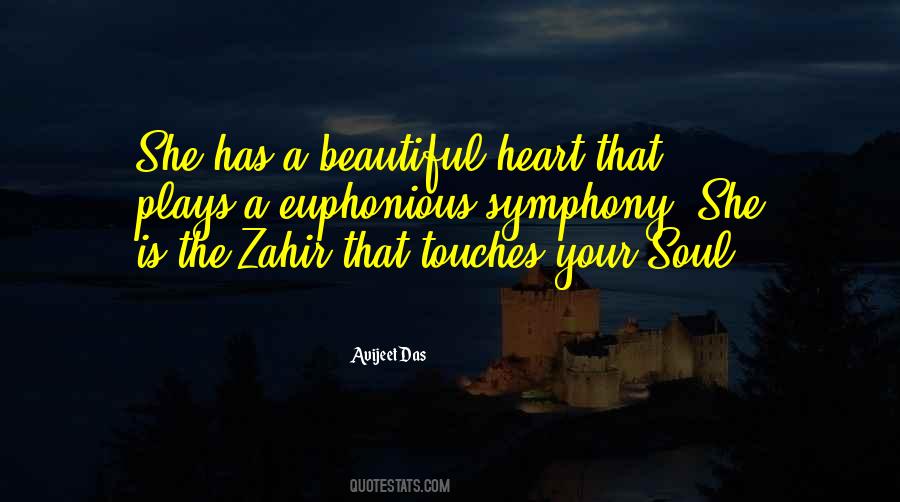 #19. To you, it's a book to read - a nicely printed stack of paper with a beautiful cover. To me, it's a living, breathing thing that I have invested my heart and soul in. It's much more than a stack of paper to me. It's my imagination - come alive in your hand. - Author: Jason P. Stadtlander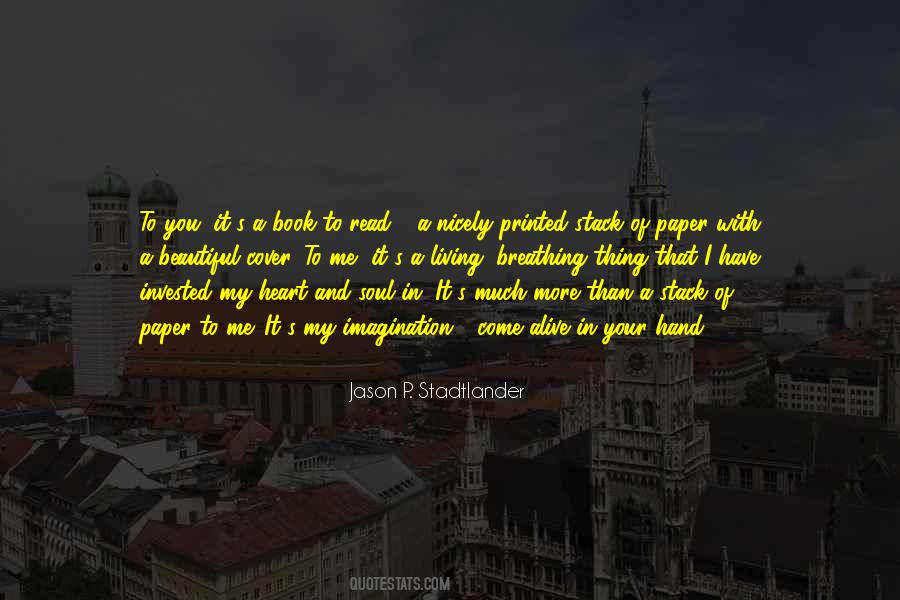 #20. I would love to spend all my time writing to you; I'd love to share with you all that goes through my mind, all that weighs on my heart, all that gives air to my soul; phantoms of art, dreams that would be so beautiful if they could come true. - Author: Luigi Pirandello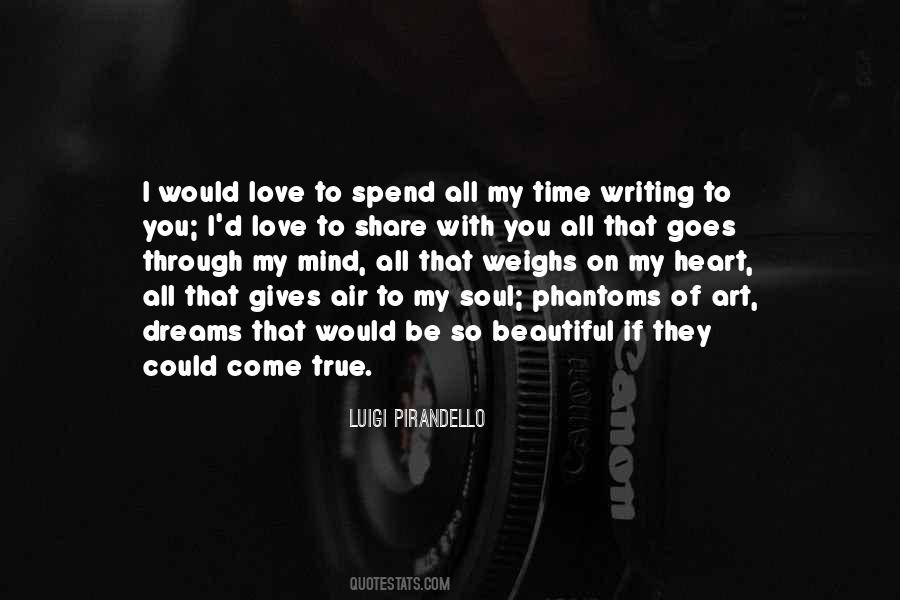 #21. Friends are hard to find. In a lifetime you only get a few. And when you find them, you always know them by sight and heart alone, you always grow a little bit taller in your soul, and you know you have been blessed just to know them. - Author: Ashley Rice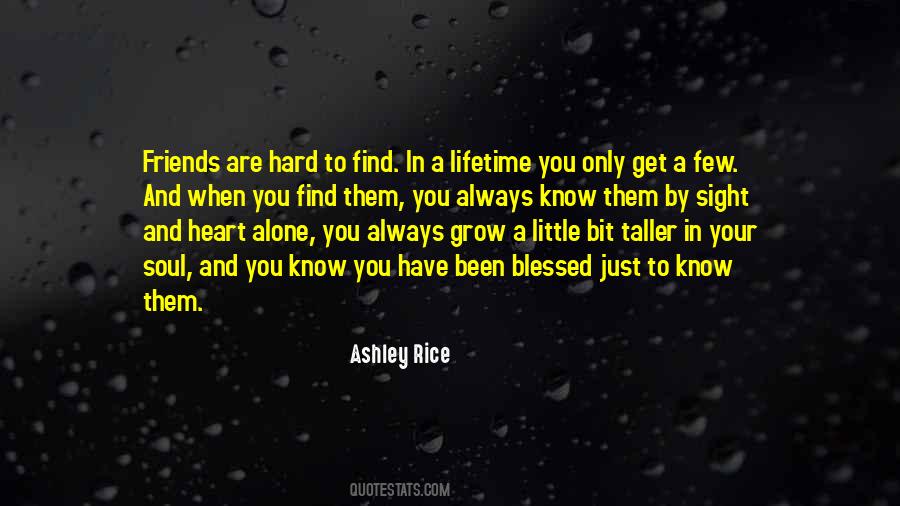 #22. I think that's what's really beautiful about music, that it is little pieces of your heart and soul. - Author: Darren Hayes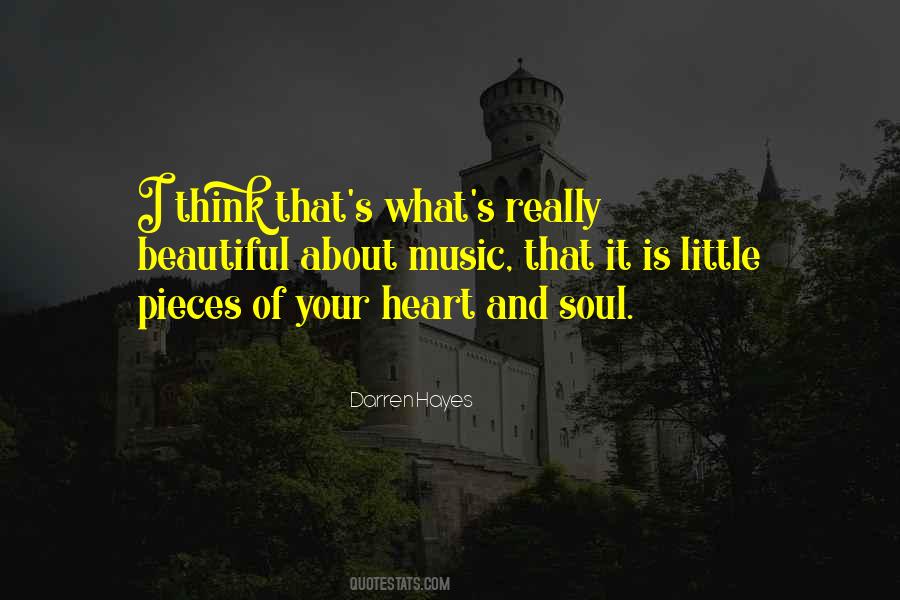 #23. The sweet reverence that emanated from his beautiful irises warmed the chilled chambers of my heart. Looking into Hunter's eyes felt like seeing into my own soul. - Author: Adriane Leigh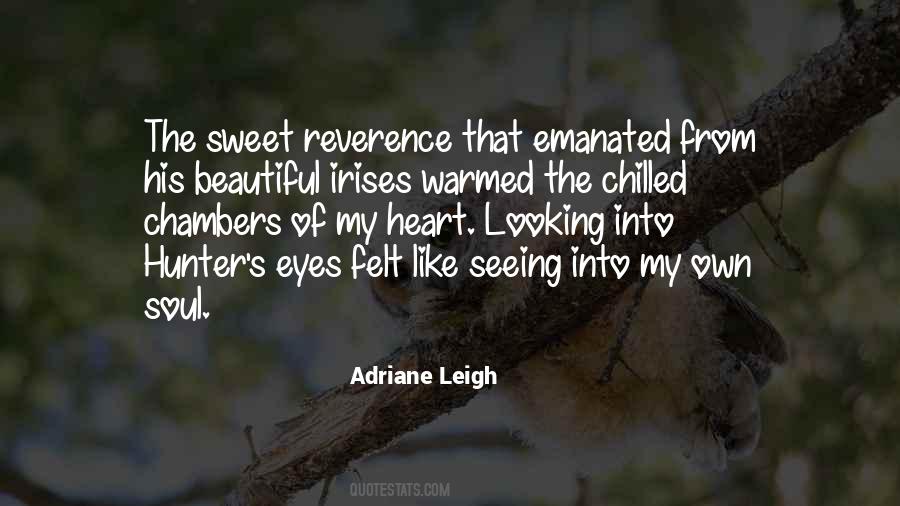 #24. Write it on your heart you are the most beautiful soul of the Universe. Realize it, honor it and celebrate the life. - Author: Amit Ray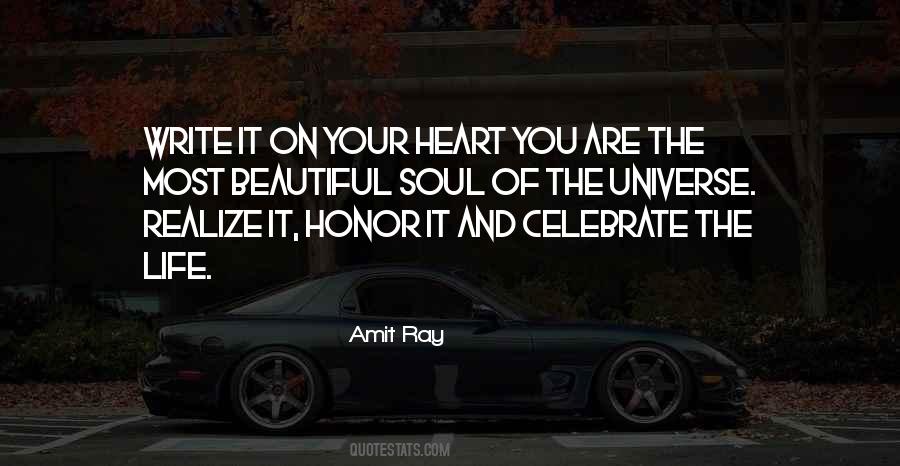 #25. A blissful heart is a beautiful soul. - Author: Lailah Gifty Akita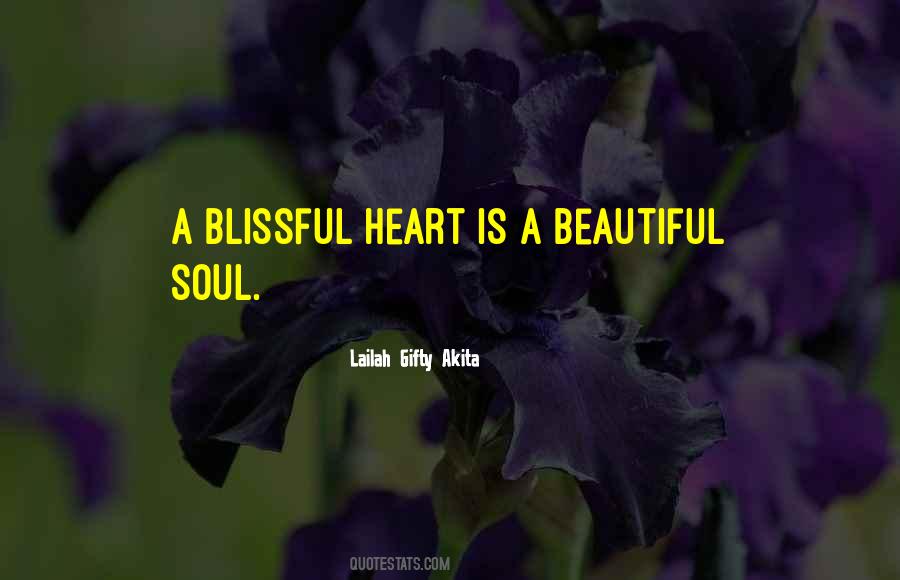 #26. Every time you open up your heart in obedience to God and worship Him with all your heart, all your mind, and all your soul, our beautiful Lord responds with His magnificent presence. - Author: Darlene Zschech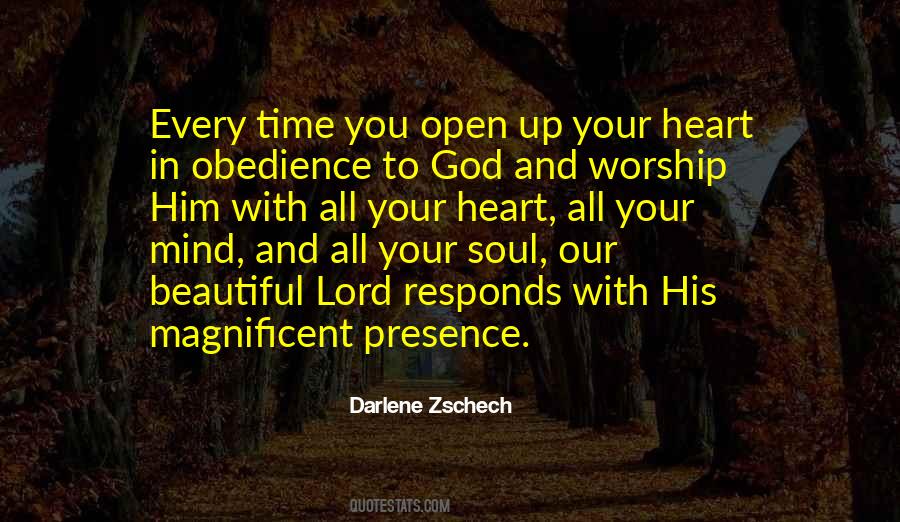 #27. The beautiful man-boy that held my heart in his memories, who claimed my soul with his smile. I knew that if I kept looking in those deadly eyes, I'd sink into their infinite depths, lost forever. And something in my brain, in my heart, allowed that to be okay. - Author: T. Torrest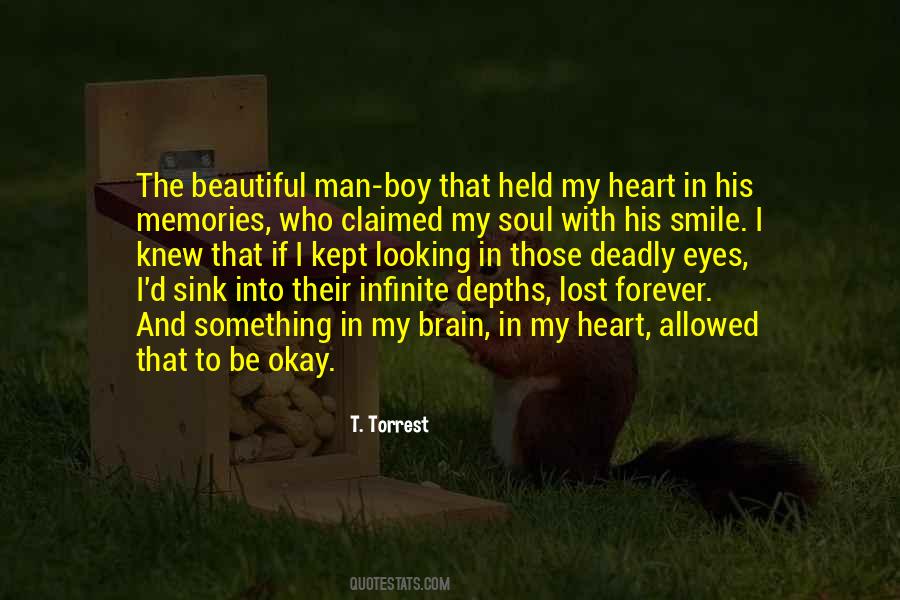 #28. True beauty is a warm heart, a kind soul, and an attentive ear. - Author: Ken Poirot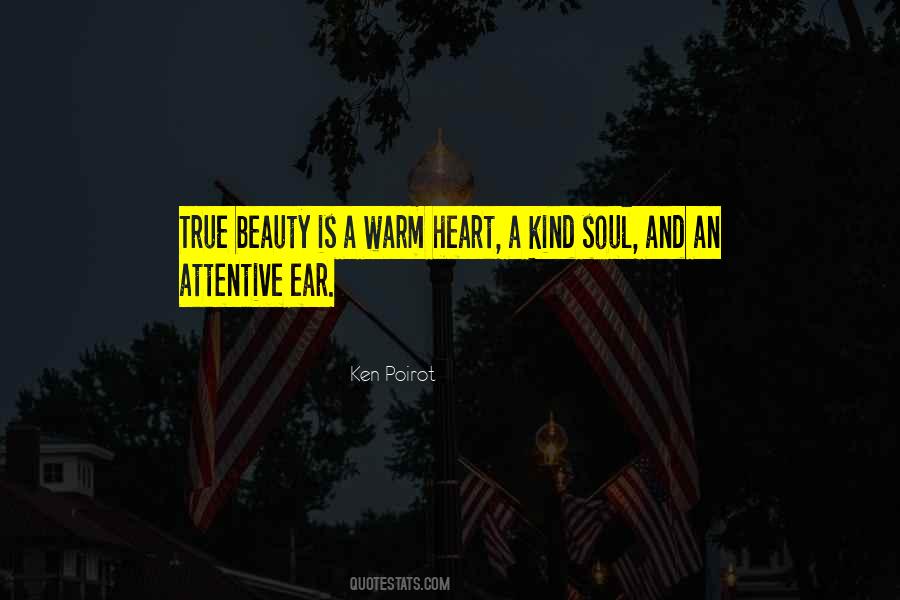 #29. Her hair gives dawn it's fire, her eyes give dusk her soul"
He knew how to use his voice to melt a girl's heart, to make a girl want to believe. I steeled myself against the seductive words. "Excuse me?"
"It's a line of poetry describing a beautiful girl, one who doesn't seem to know it. - Author: Elizabeth Chandler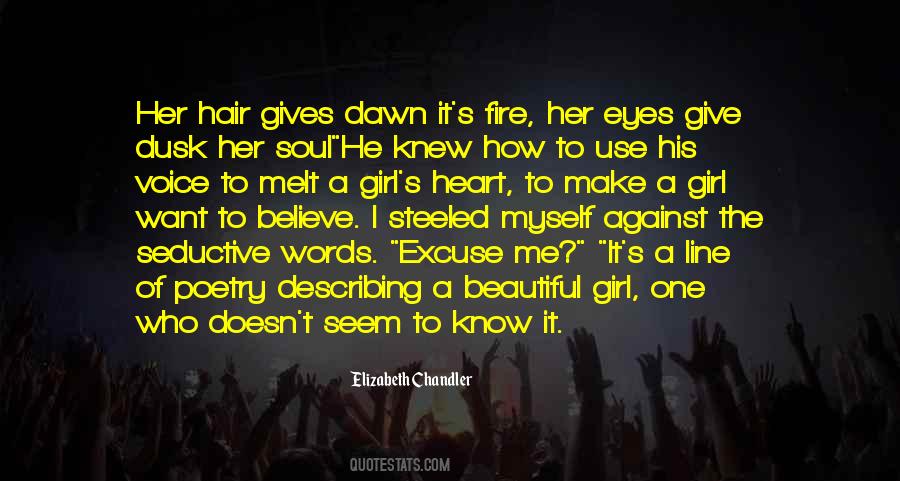 #30. A song, a beautiful song sings in my soul and heart.
Religious Leader Petra Cecilia Maria Hermans
The Religion Of The Blue Circle - Author: Petra Hermans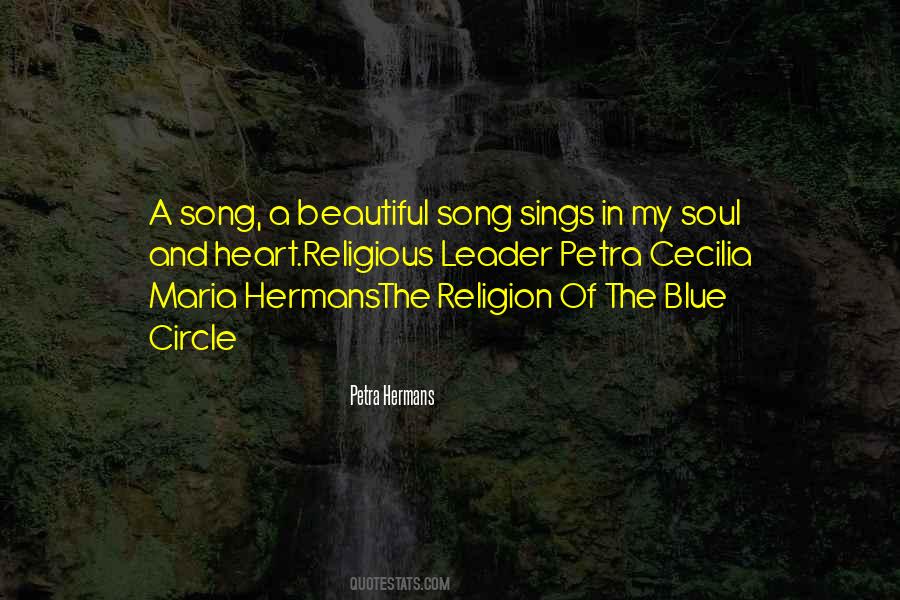 #31. You can't eat beauty, it doesn't sustain you. What is fundamentally beautiful is compassion, for yourself and those around you. That kind of beauty inflamed the heart and merchants the soul. - Author: Lupita Nyong'o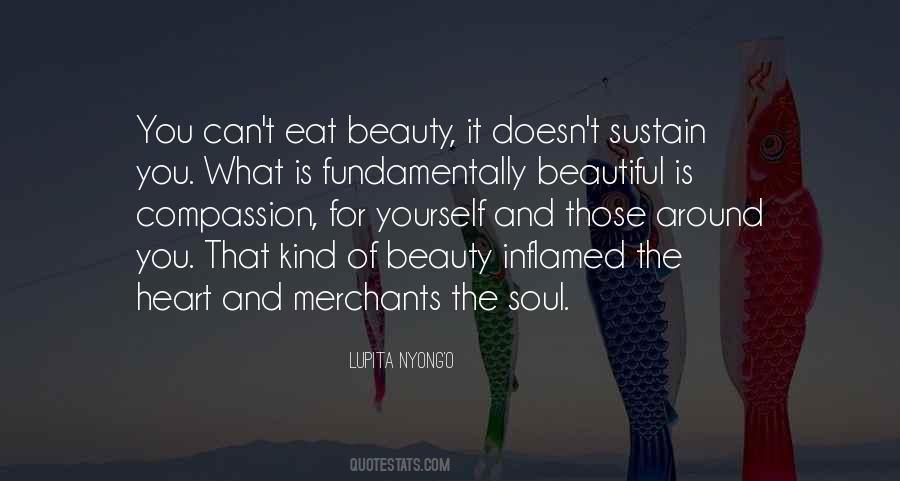 #32. Making one object, in outward or inward nature, more holy to a single heart is reward enough for a life; for the more sympathies we gain or awaken for what is beautiful, by so much deeper will be our sympathy for that which is most beautiful,
the human soul! - Author: James Russell Lowell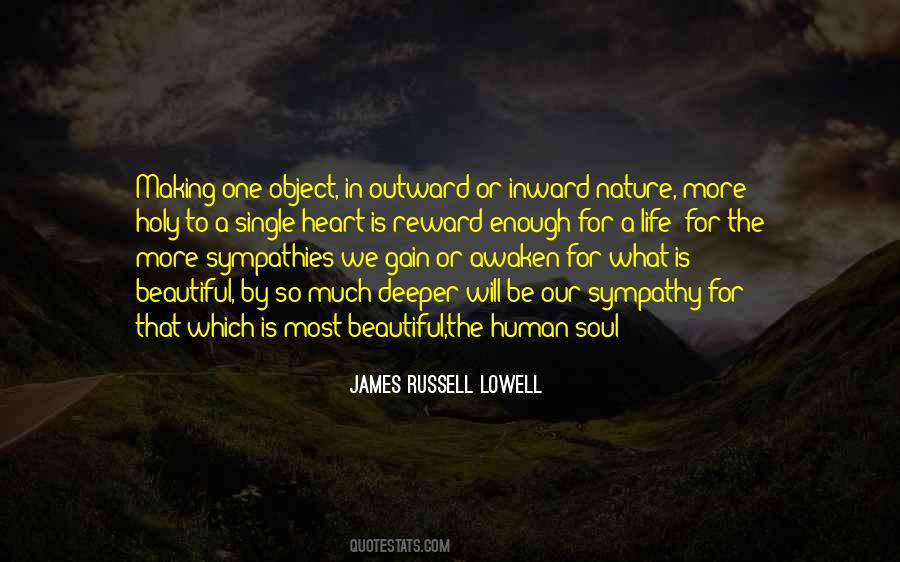 #33. She has a charm that is incomparable. She has a beautiful heart that flows with love. And she has a sensitive soul that enthralls with magic. She was the spark I had been waiting for all my life. - Author: Avijeet Das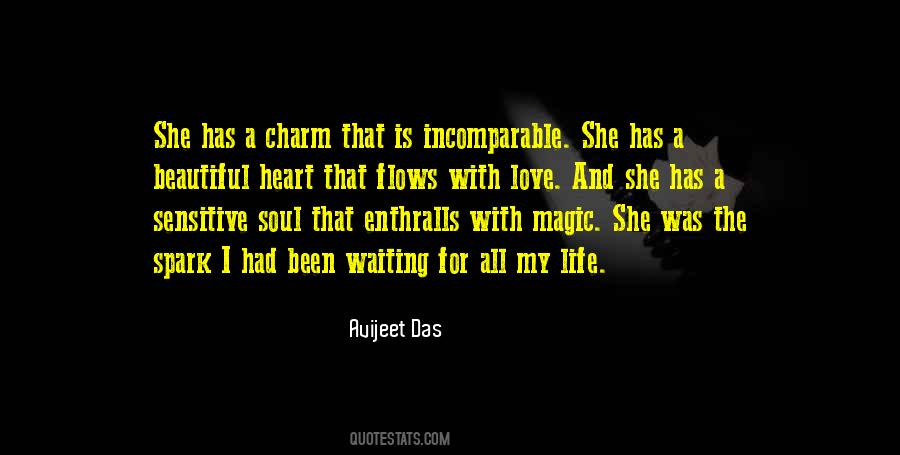 #34. Of Course you can attract someone by Beautiful body ,but if you don't have beautiful soul than they will be with you only until they enjoy your body in Bed - Author: Mohammed Zaki Ansari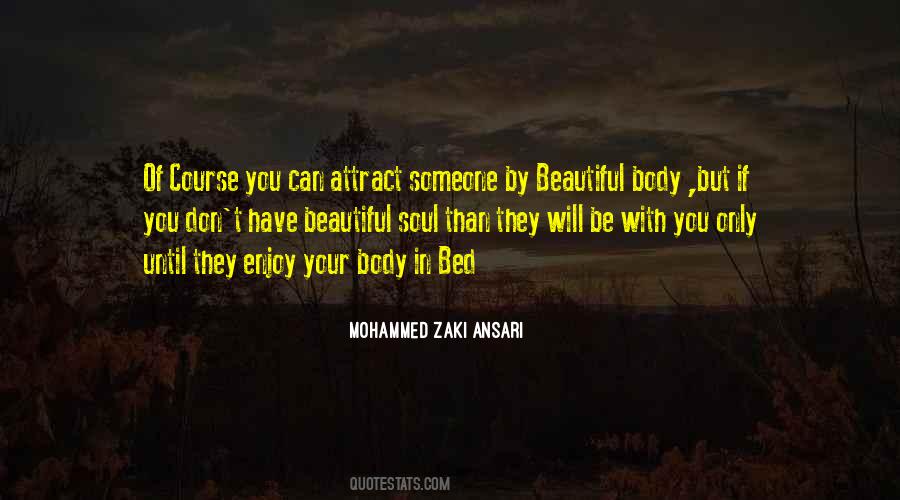 #35. Ari is beautiful beyond comparison, and she has my heart and my soul for eternity. I thought I made that abundantly clear last night, but it appears I have further work to do. - Author: Siobhan Davis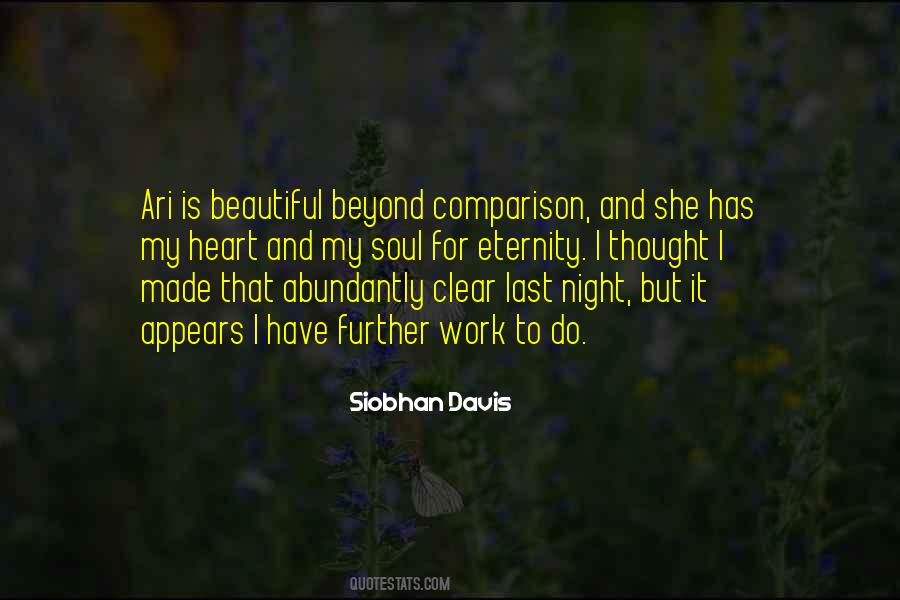 #36. Ecstasy is orchestrating the body, into a beautiful song, that sings the praises of the heart and soul. - Author: Jaeda DeWalt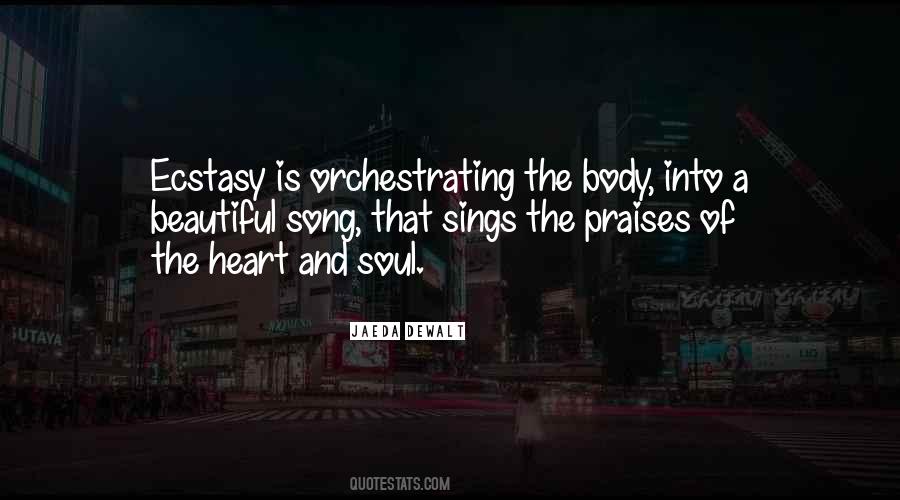 #37. She was lovely with eyes that captivated your heart, a smile that drew your mind, and a presence that captured your soul. She was everything you wanted in a girl, and so much more. - Author: Victoria Sophia A.B.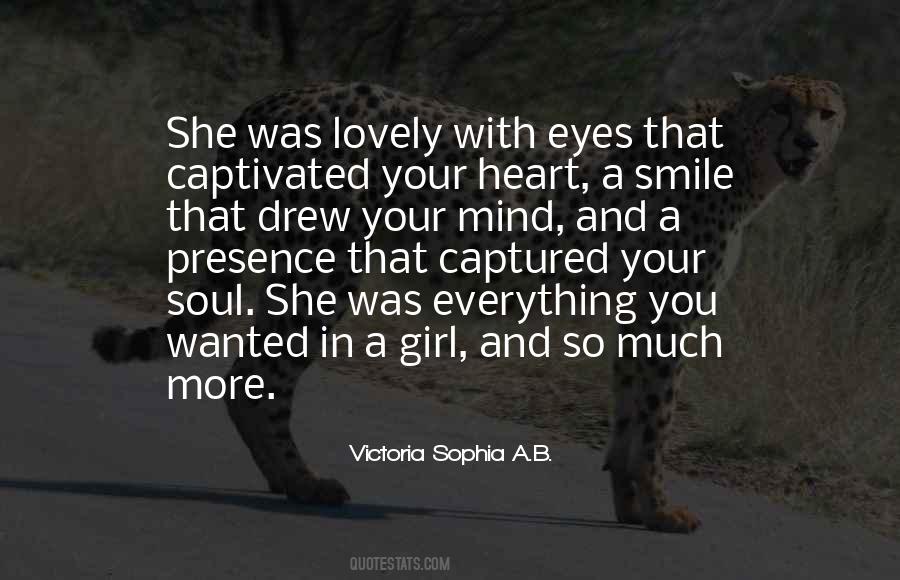 #38. Those who serve and those who rule
Lepers, kings and mindless fools
Empire leaders, tyrant's tools
All will fade with time
Hail the cowards, brave at heart
The ugly and the beautiful
Those who never felt their souls
All live transient lives - Author: Kreator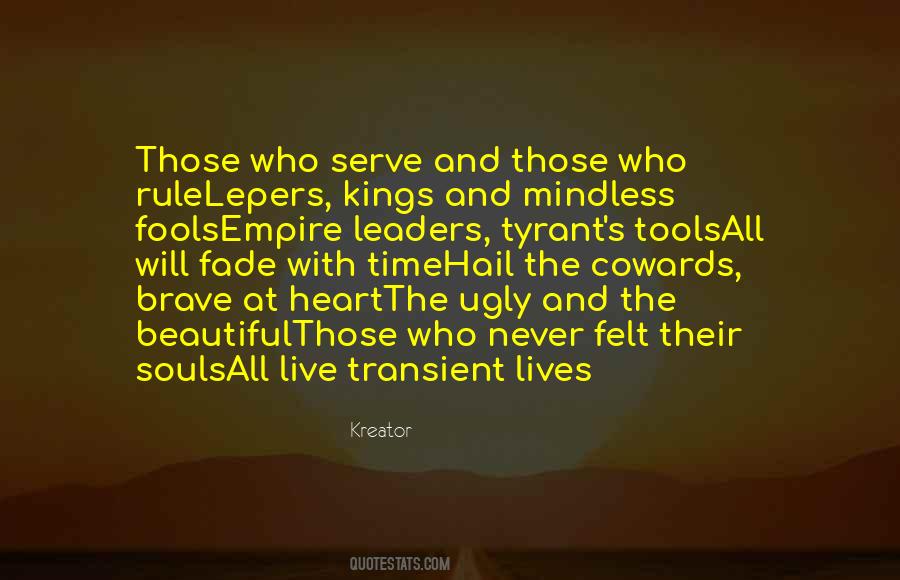 #39. Amidst of all these darkness, soul wrenching pain and disappointments, you have a heart that still believes in love, trust and second chances. And that my dear, is what makes you so beautiful. - Author: Akshay Vasu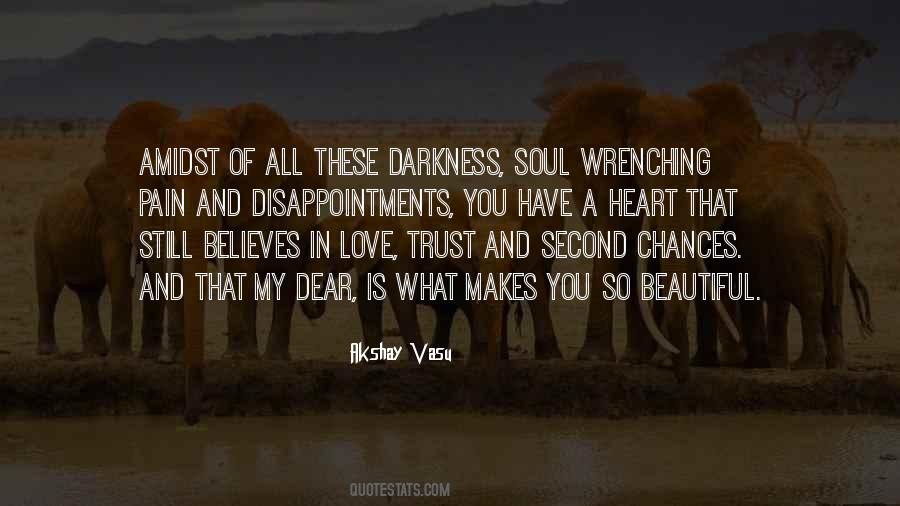 #40. His lips hovered near my ear as he sang to me in that beautiful gravel of a voice, In my arms I hold the only thing that matters ... in my arms I hold the entire world ... in my arms is my heart and soul. - Author: Cassandra Giovanni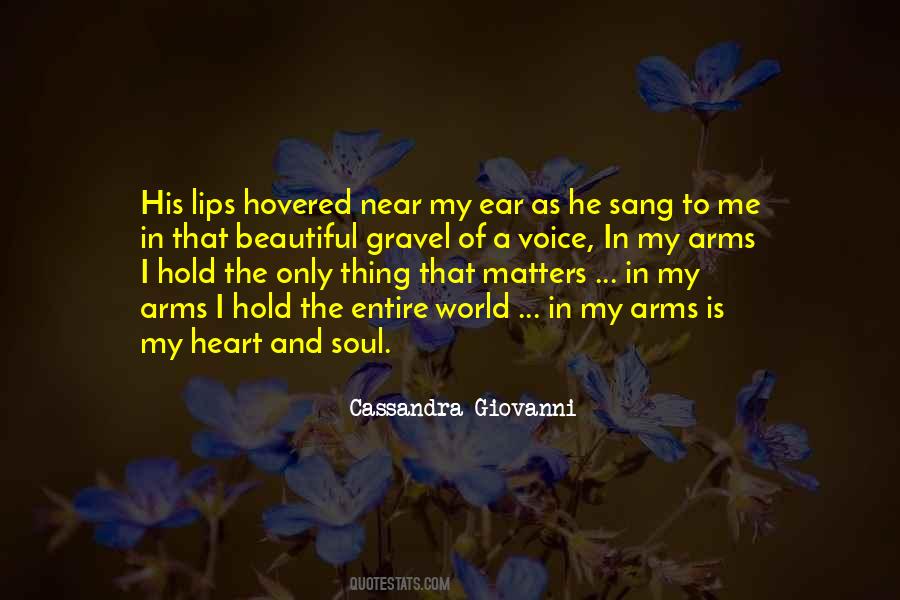 #41. In a superficial world, body image is everything. But in a world filled with substance, a beautiful mind, heart and soul are everything. The second world does not exist because the ego overpowers the heart. And the first world will continue to exist until the heart overpowers the ego. - Author: Suzy Kassem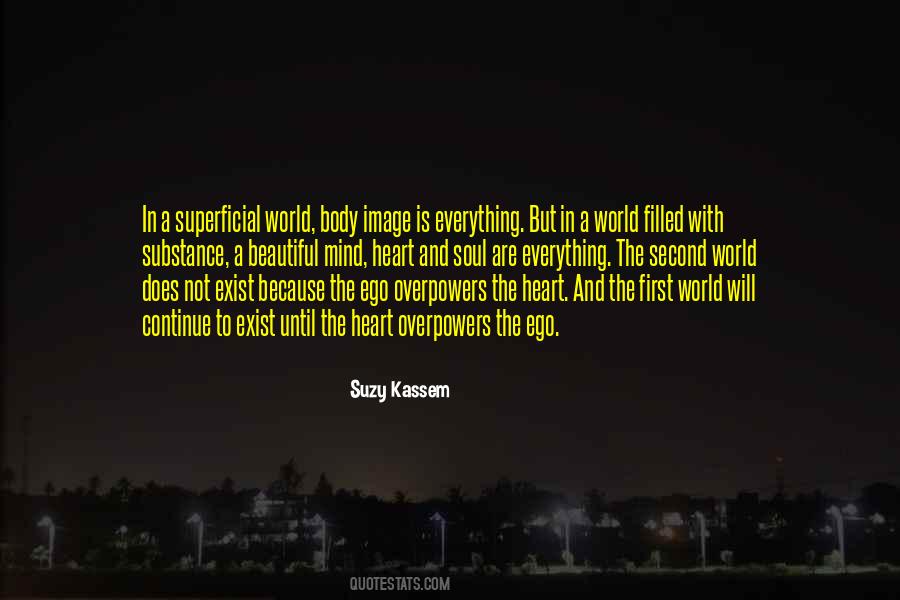 Famous Authors
Popular Topics