Baseball Pitcher Famous Quotes & Sayings
List of top 49 famous quotes and sayings about baseball pitcher to read and share with friends on your Facebook, Twitter, blogs.
Top 49 Baseball Pitcher Sayings
#1. How soon do you think it is? Time will tell me. When it's autumn, the leaves fall. When the time comes, I'll know it.
[Responding to a question about when he will start throwing his slider in his attempt to comeback from a career-ending stroke.] - Author: J.R. Richard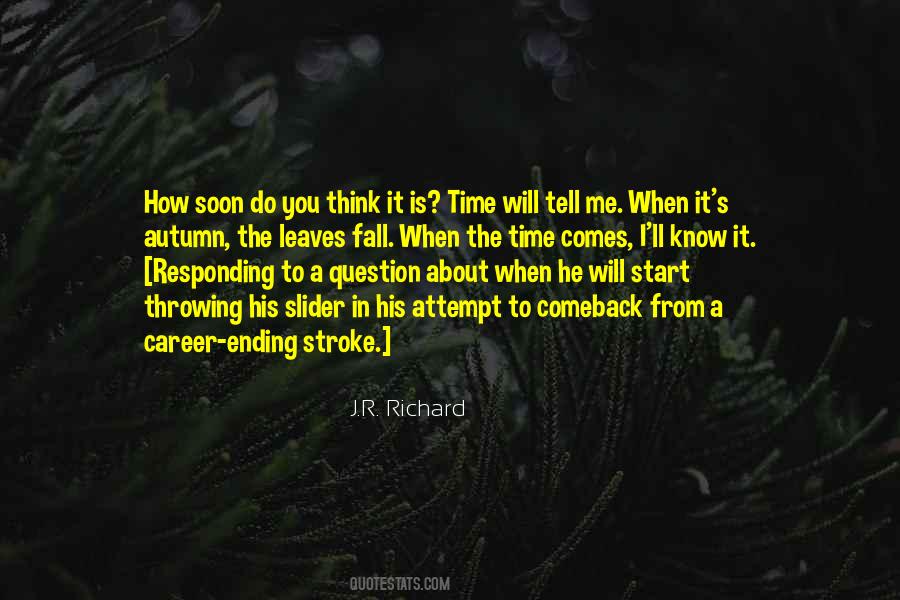 #2. In baseball, I was a pitcher, which I hated because there was no action there. - Author: Bo Jackson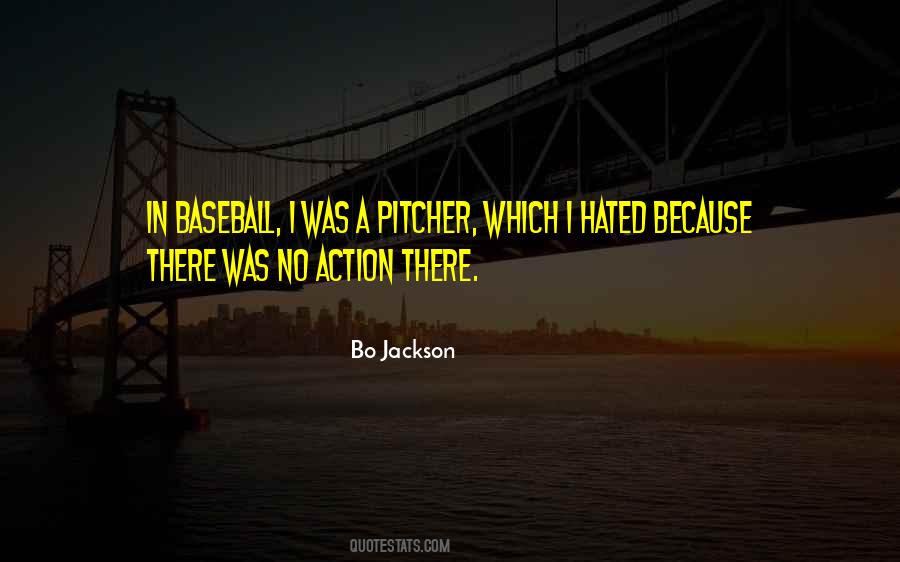 #3. Taking the best left-handed pitcher in baseball and converting him into a right fielder is one of the dumbest things I ever heard. - Author: Tris Speaker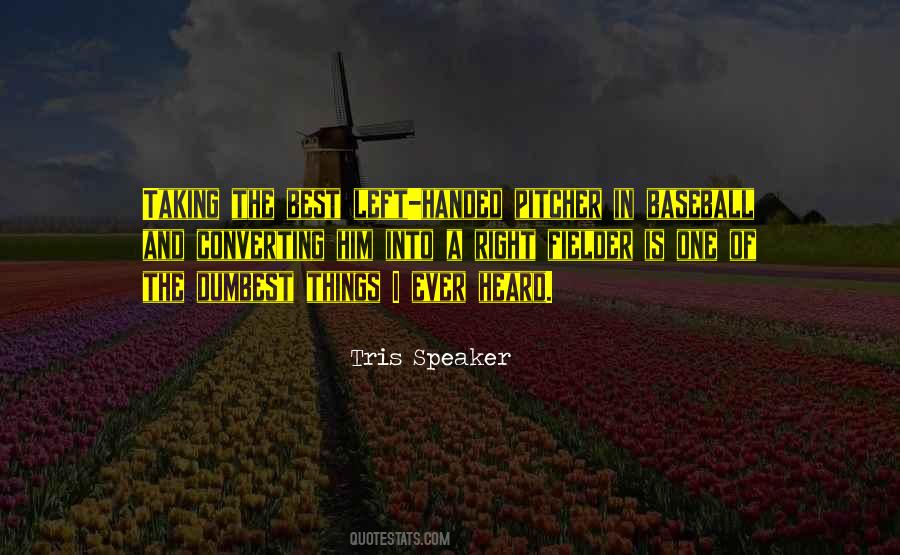 #4. If you had a pill that would guarantee a pitcher 20 wins, but might take five years off his life, he'd take it. - Author: Jim Bouton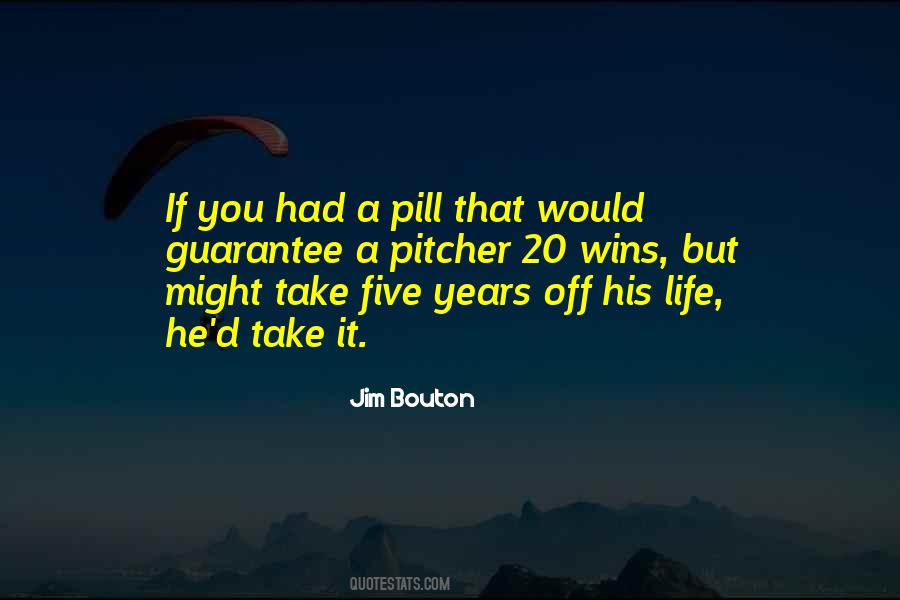 #5. The game of baseball between pitcher and hitter sets up like a game of chess in that you have to anticipate several moves ahead to set up your opponent. - Author: Brad Lidge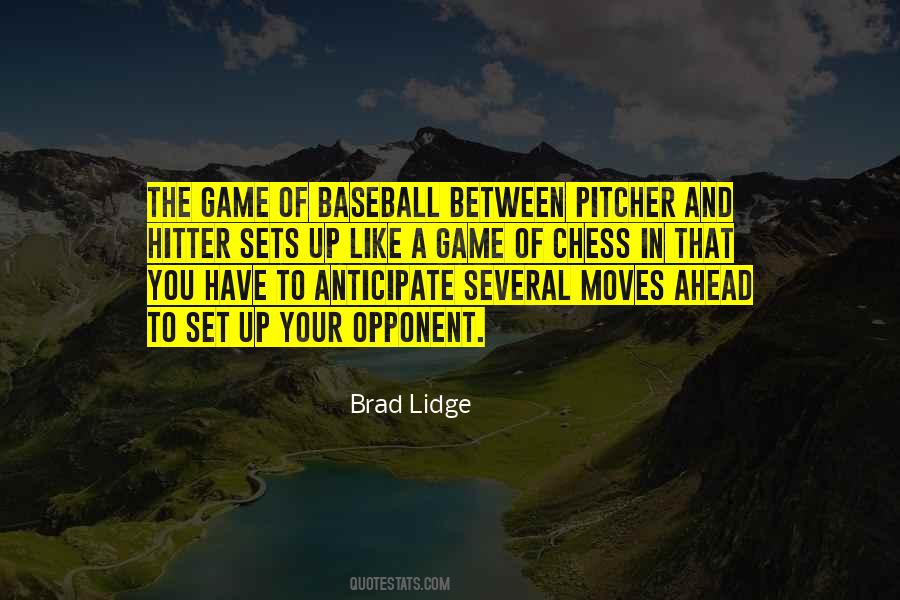 #6. Give me five players like Robinson and a pitcher and I'll beat any nine-man team in baseball. - Author: Chuck Dressen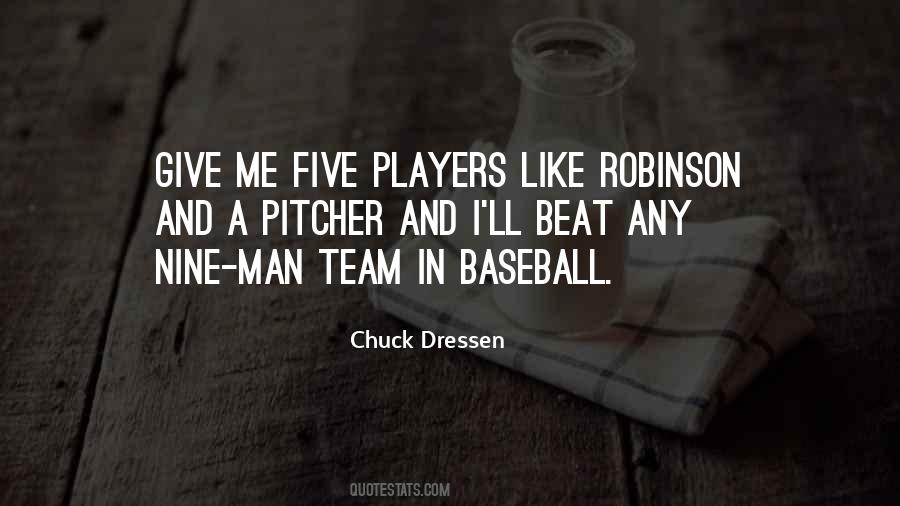 #7. A good base stealer should make the whole infield jumpy. Whether you steal or not, you're changing the rhythm of the game. If the pitcher is concerned about you, he isn't concentrating enough on the batter. - Author: Joe Morgan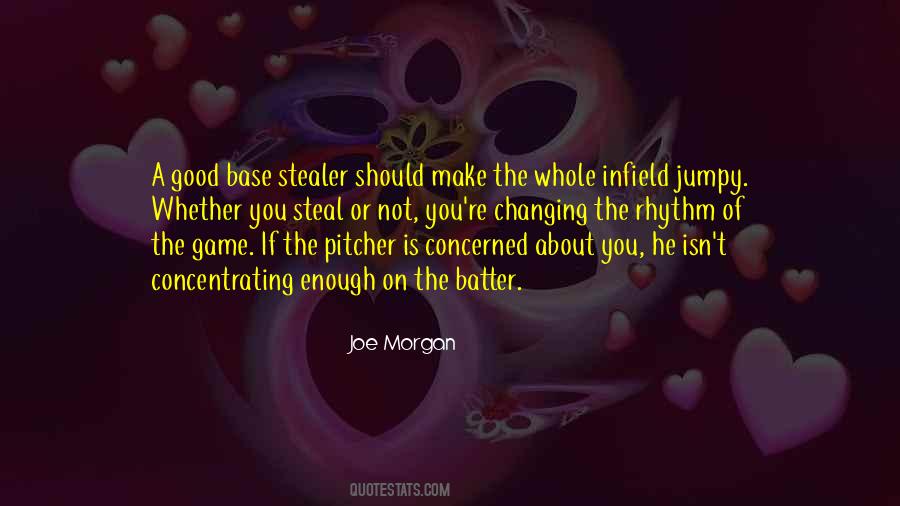 #8. To a pitcher, a base hit is the perfect example of negative feedback. - Author: Steve Hovley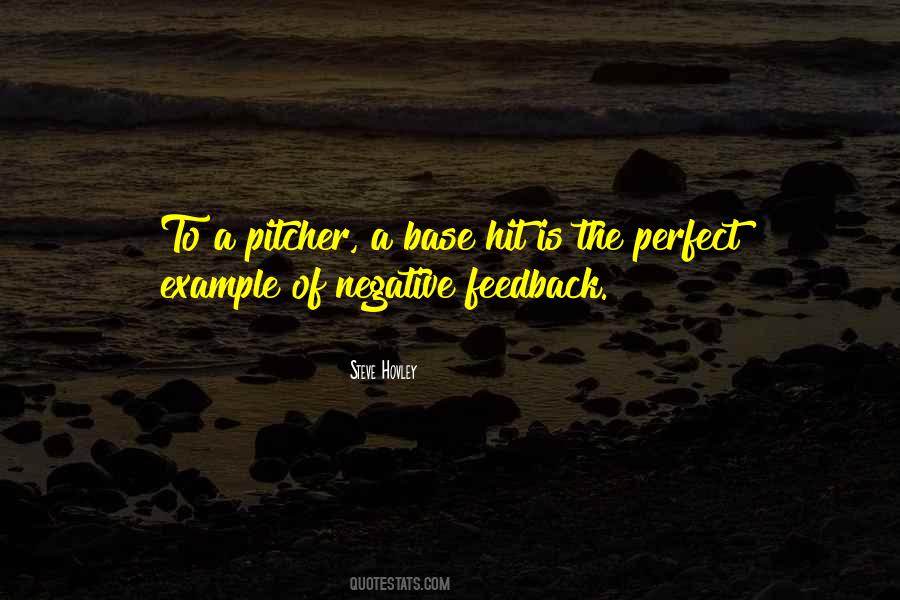 #9. The difference between winning nineteen games and winning twenty for a pitcher is bigger than anyone out of baseball realizes. It's the same for hitters - someone who hits .300 looks back on the guy who batted .295 and says 'tough luck buddy. - Author: Warren Spahn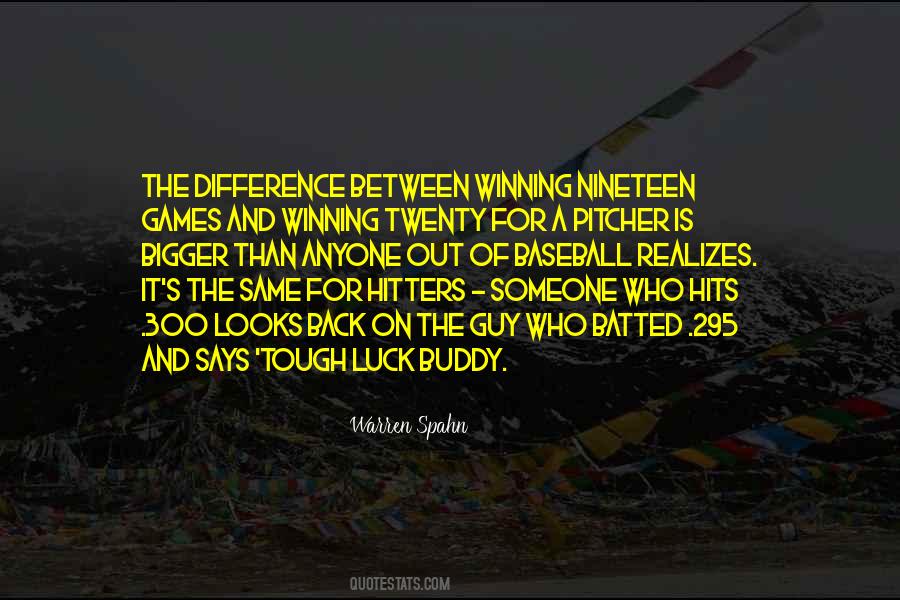 #10. Greg Maddux is probably the best pitcher in all of baseball along with Roger Clemens. He's much more intelligent than I am because he doesn't have a 95 or 98 mph fastball. I would tell any pitcher who wants to be successful to watch him, because he's the true definition of a pitcher. - Author: Randy Johnson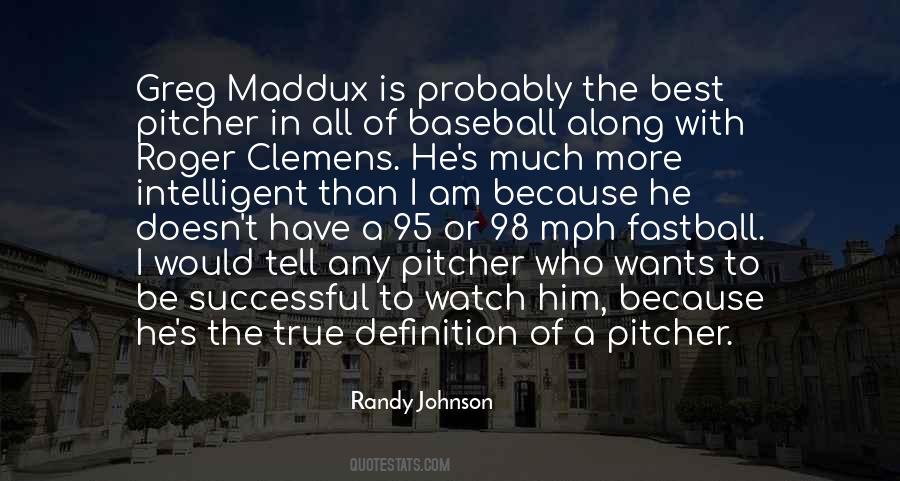 #11. For hitter or pitcher, rookie or veteran, baseball has long been defined by failure rather than success, the old a-.300-hitter-gets-out-7-times-in-10-at-bats truism. Dealing with and managing failure is an essential - some would say the essential - part of the job description. - Author: Barry Svrluga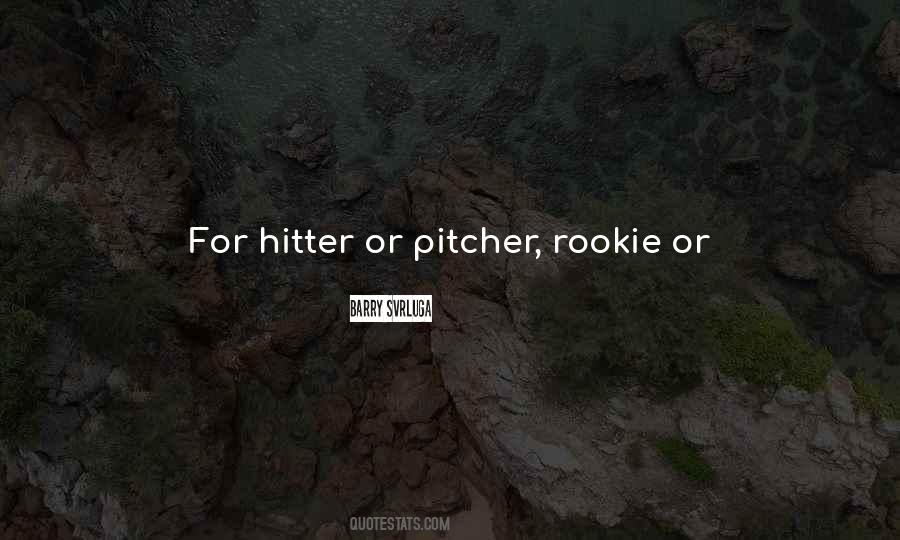 #12. Balls and strikes are the basic tenet to everything in baseball. From the perspective of hitting, pitching, offense and defense, it's all about the strike zone and how the battle is waged there between the pitcher and hitter. - Author: Doug Harvey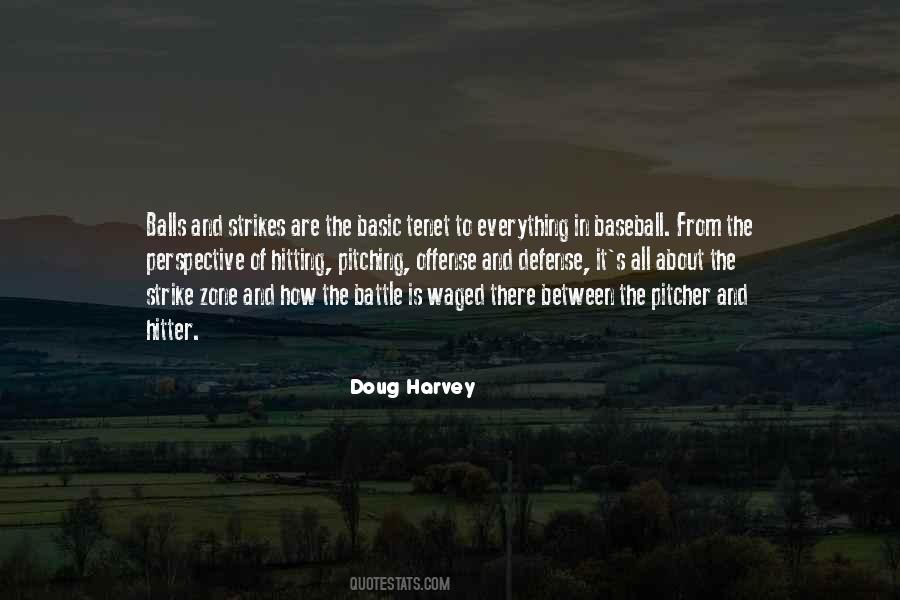 #13. I think that's why I like baseball. There's something great about it - you're young, the pitcher's young and he's got this great arm, and he doesn't really realize anything about strategy. - Author: Bruce McCulloch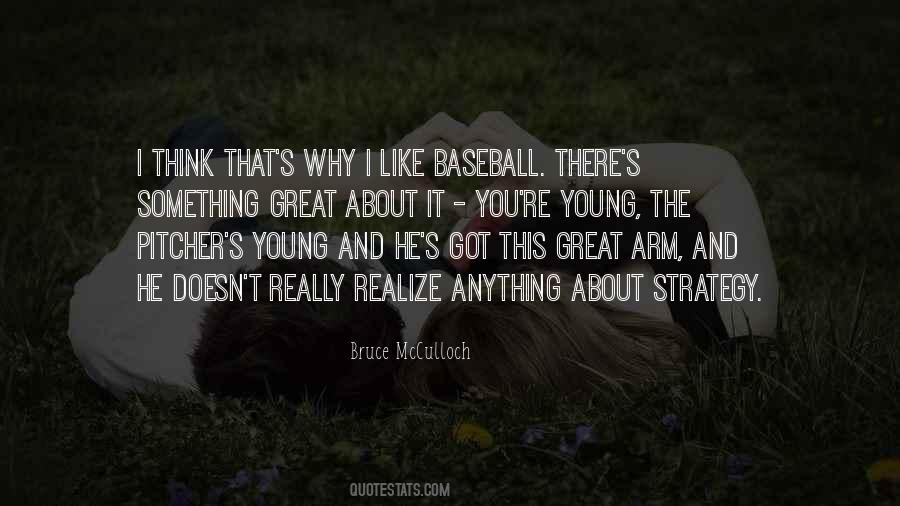 #14. Only one person can own any plate at a time. It belongs to the pitcher, or it belongs to the batter, Aiken, but not to both. You understand. - Author: Allan Dare Pearce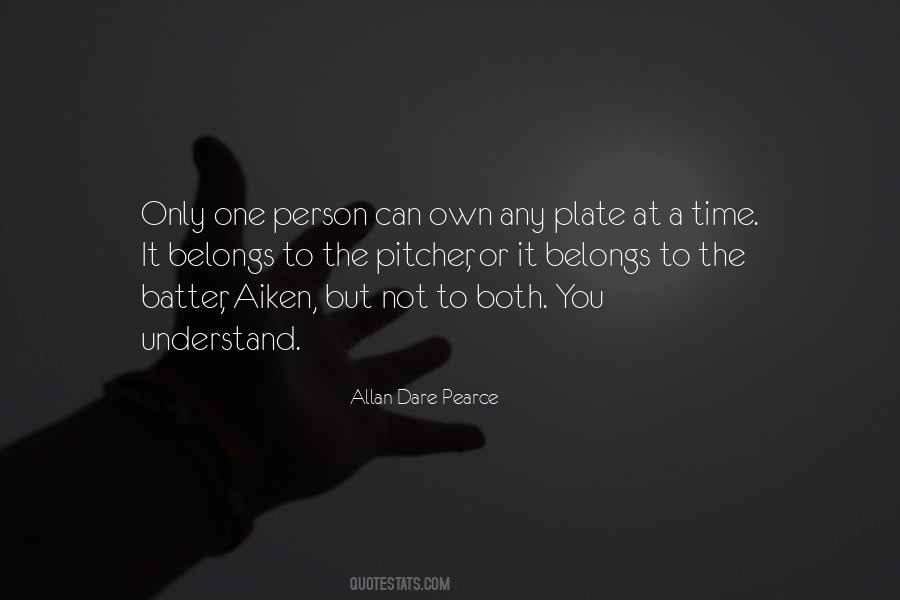 #15. When I was young, I was so interested in baseball that my family was afraid I'd waste my life and be a pitcher. Later they were afraid I'd waste my life and be a poet. They were right. - Author: Robert Frost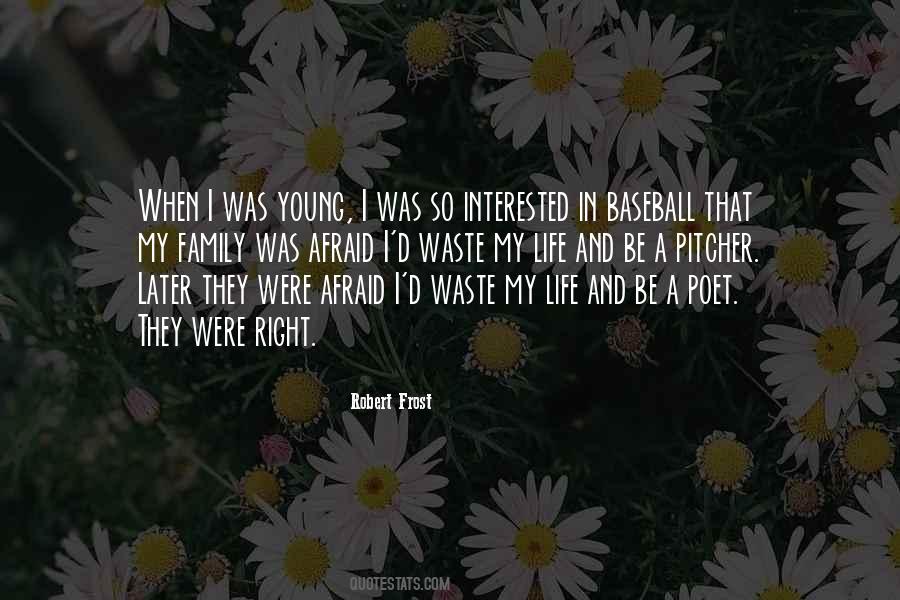 #16. A no-hitter secures a pitcher's spot on an elite yet diverse list that embraces Hall of Famers, struggling journeymen, and wide-eyed rookies. - Author: Dirk Lammers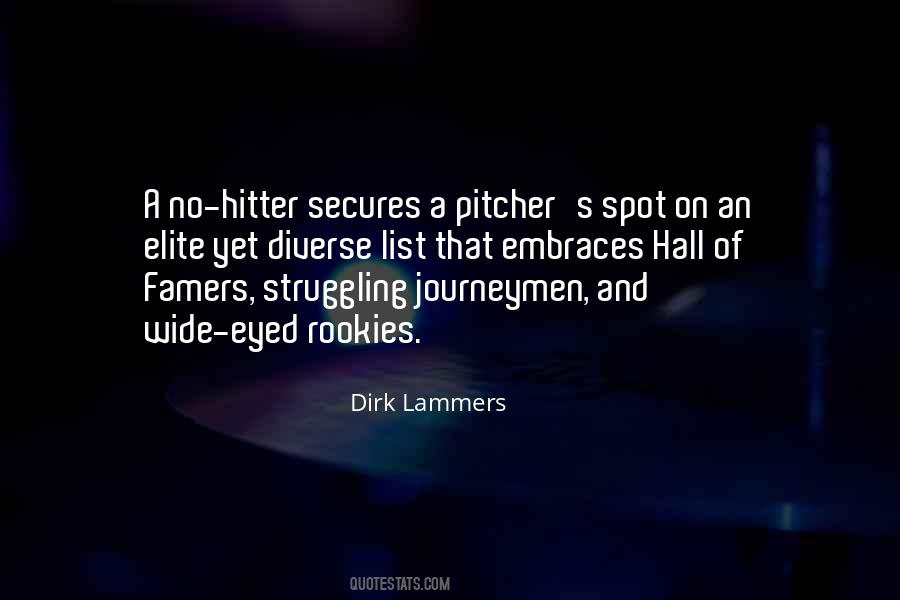 #17. Bob Gibson is the luckiest pitcher I ever saw. He always pitches when the other team doesn't score any runs. - Author: Tim McCarver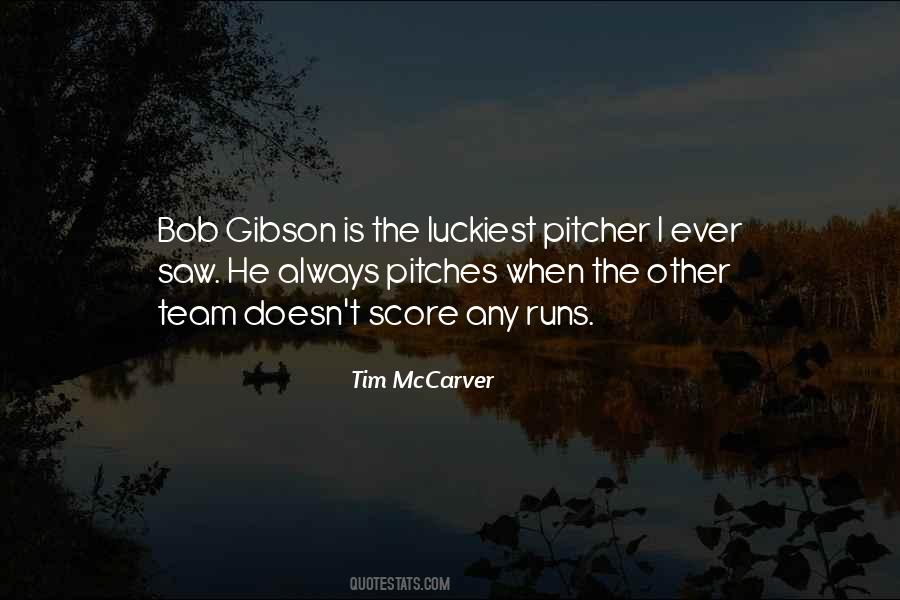 #18. Think. Don't just swing. Think about the pitcher, what he threw you last time up, his best pitch, who's up next. Think. - Author: Ted Williams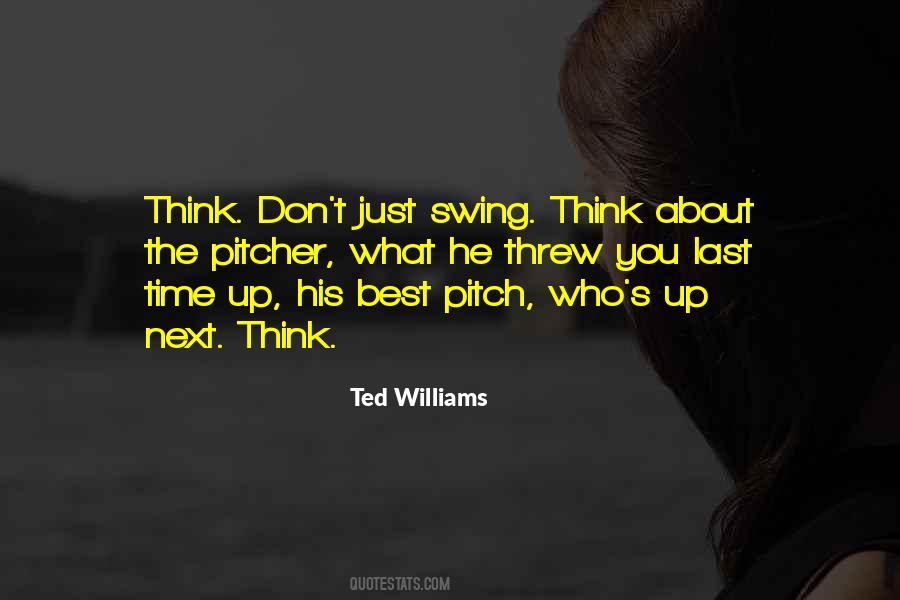 #19. For a while I wanted to be a professional baseball pitcher, and then I wanted to be a musician and then sometimes I think I'd like to start a store for gift-wrapping Christmas presents ... But I feel I could do most things I set my mind to, except mechanical things, I'm not very good at that. - Author: John Malkovich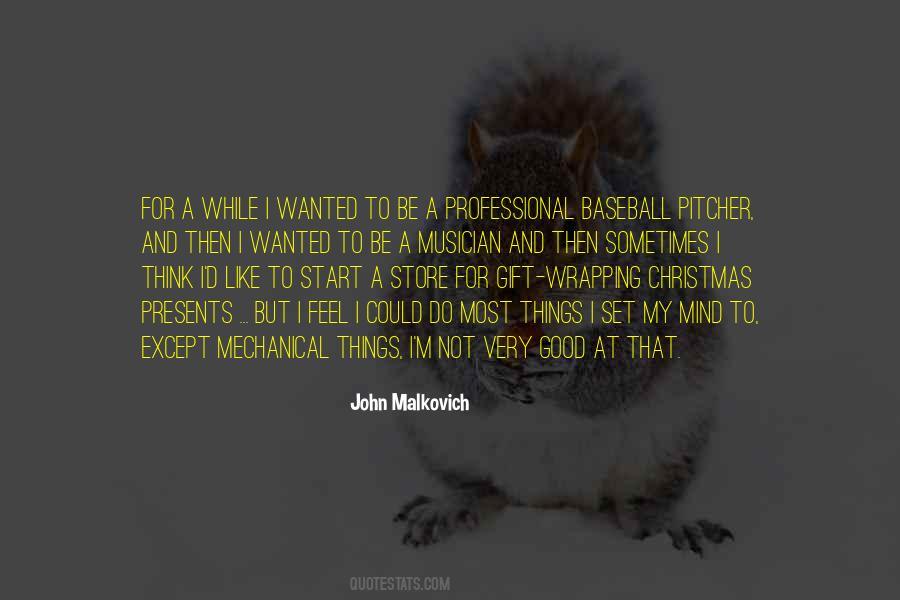 #20. Researchers measure that the average major-league pitcher puts 40 pounds of pressure on his shoulder by cocking and releasing the baseball. Curious how much more the body could take, those same researchers tested cadavers. The shoulder broke apart at just beyond 40 pounds. - Author: Tom Verducci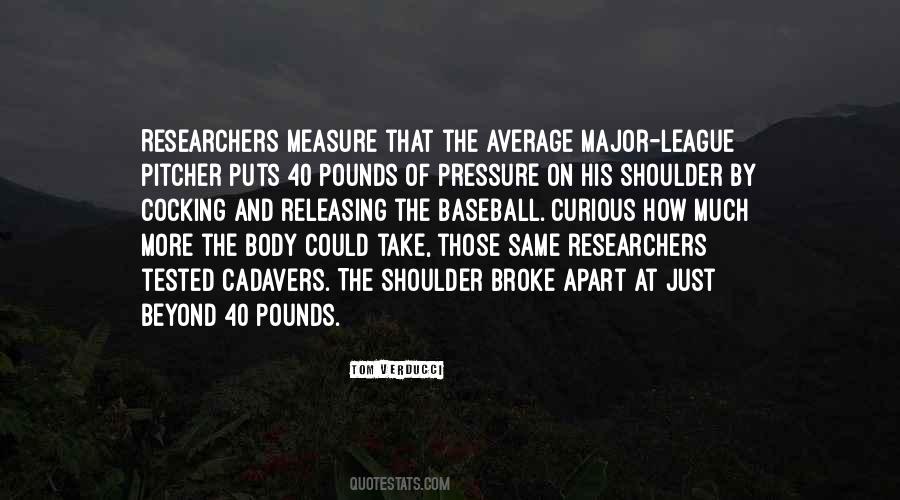 #21. In the sixties, dear Bill, we did not say 'top' and 'bottom' - we said 'pitcher' and 'catcher' ... - Author: John Irving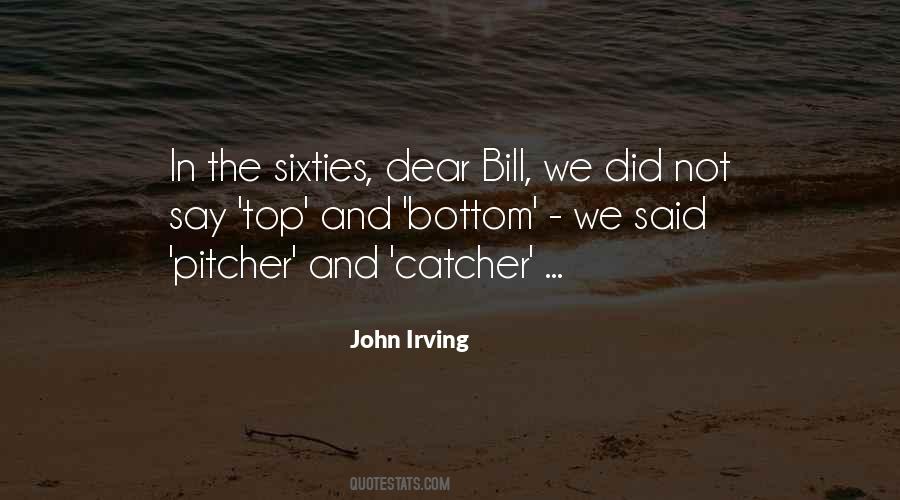 #22. I like football. I like baseball. When the pitcher and the batter start fighting, that's the best. - Author: Pablo Francisco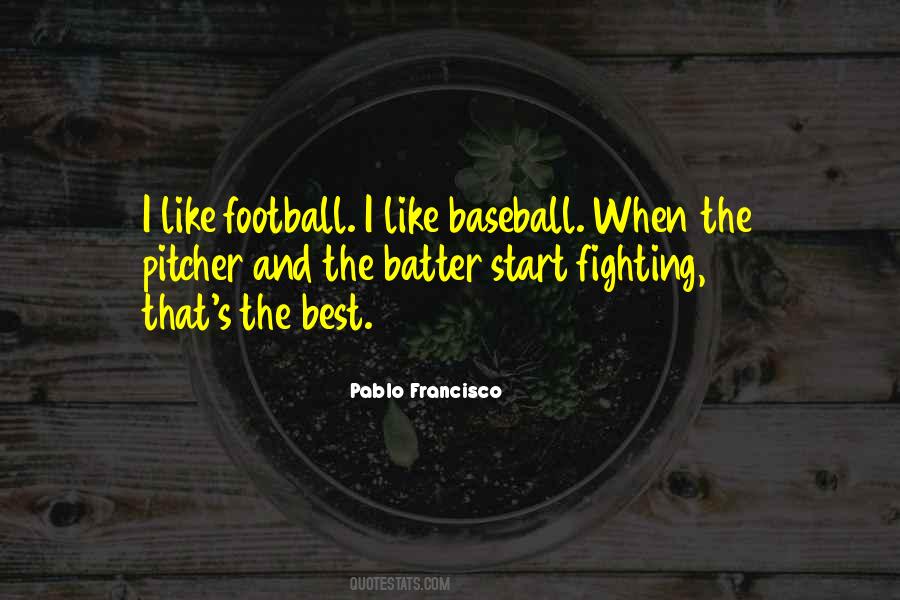 #23. In baseball, even the best hitters fail seven of ten times, and of those seven failures there are different reasons why. Some are personal failures, others are losses to the pitcher. You just get beat. In those personal failures, I felt I could have done better. - Author: Ichiro Suzuki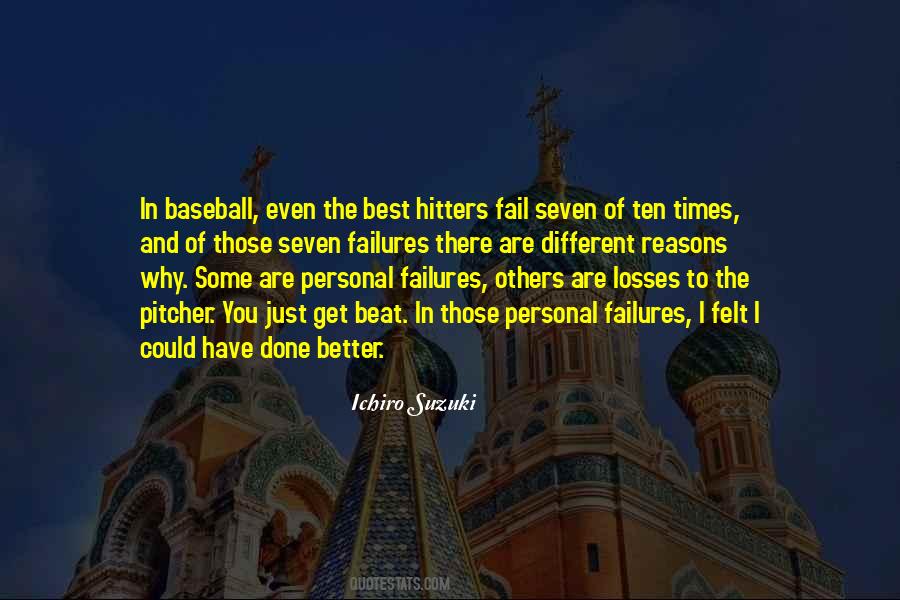 #24. When I started in professional baseball, I had what you might call a rude awakening. See this scar right next to my left ear? That's where the pitcher hit me the very first time I came to bat as a pro. I was out cold for about 10 minutes. - Author: Billy Herman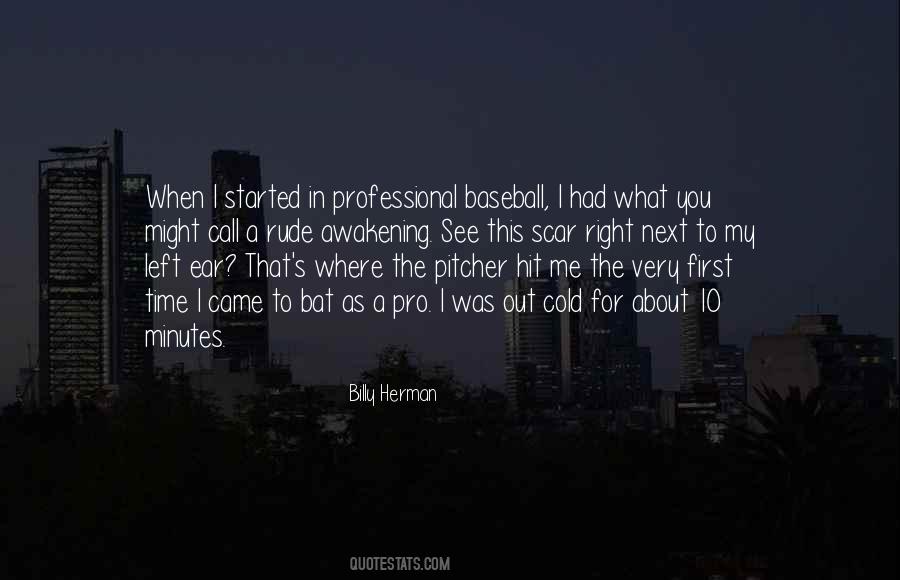 #25. I have an Alka-Seltzer bat. You know-plop, plop, fizz, fizz, when the pitcher sees me walking up there he says, 'Oh, what a relief it is'. - Author: Andy Van Slyke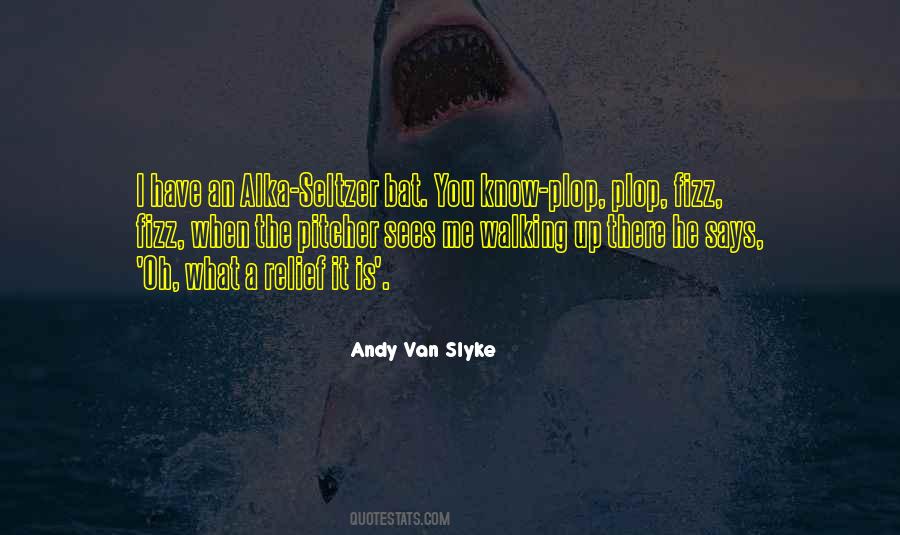 #26. The beanball is one of the meanest things on Earth and no decent fellow would use it. The beanball is a potential murderer. If I were a batter and thought the pitcher really tried to bean me, I'd be inclined to wait for him outside the park with a baseball bat. - Author: Walter Johnson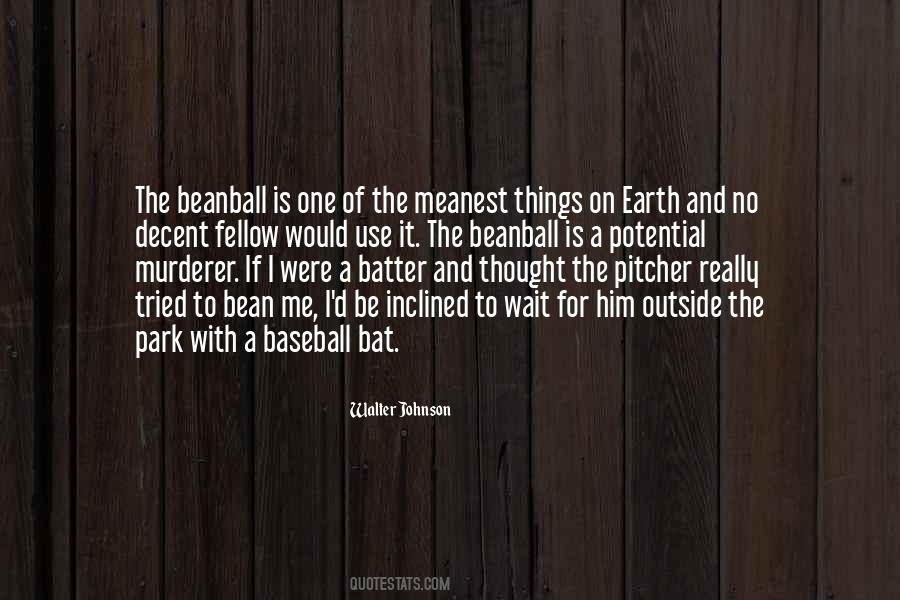 #27. I consider myself as a character actor. I like the sports analogy, which I do all the time; I'm an avid sports guy. I'm a golfer, but I grew up as sort of an avid fan and participant in baseball, and I'm like a relief pitcher. My job is to come in and throw strikes. - Author: Clint Howard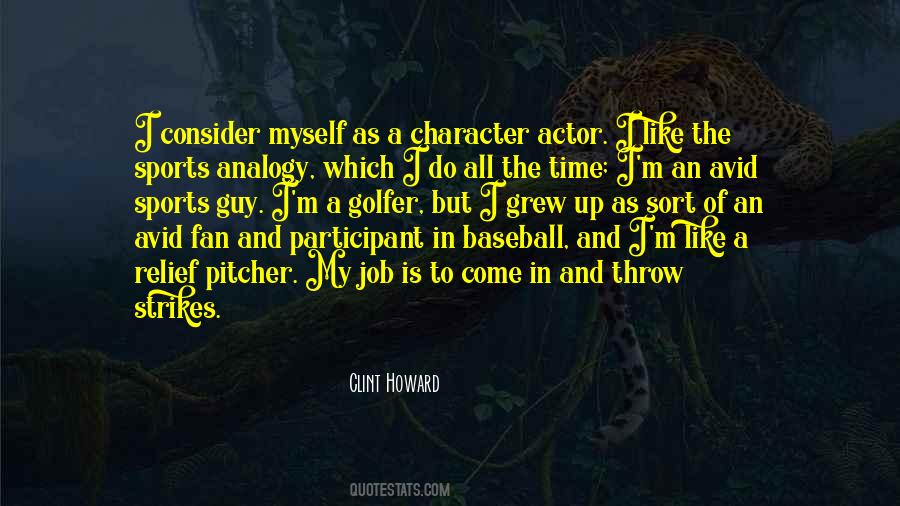 #28. My favorite sport is baseball; my cousin is pitcher Heath Bell. - Author: Drake Bell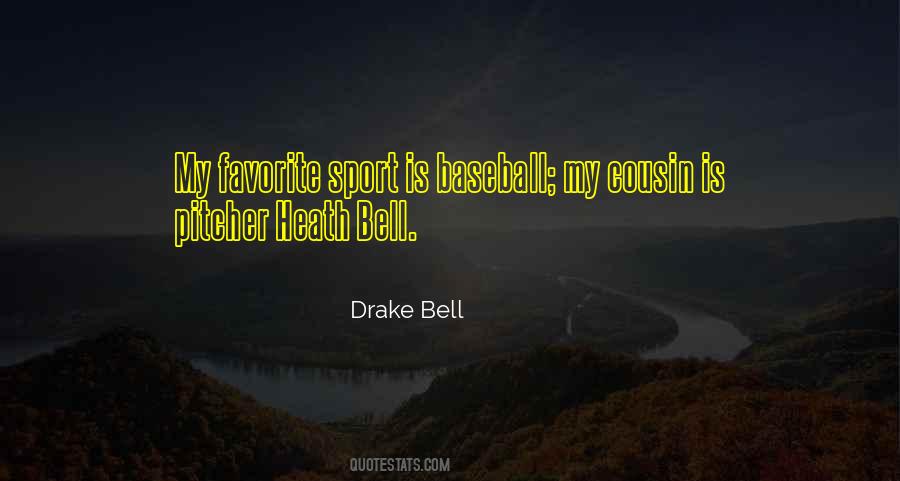 #29. When you come [to a baseball game] in person, you direct your own focus, you know? The TV or the radio men, they might focus on the pitcher when you want to see what first base is doing; and you don't have any choice but to accept it. - Author: Anne Tyler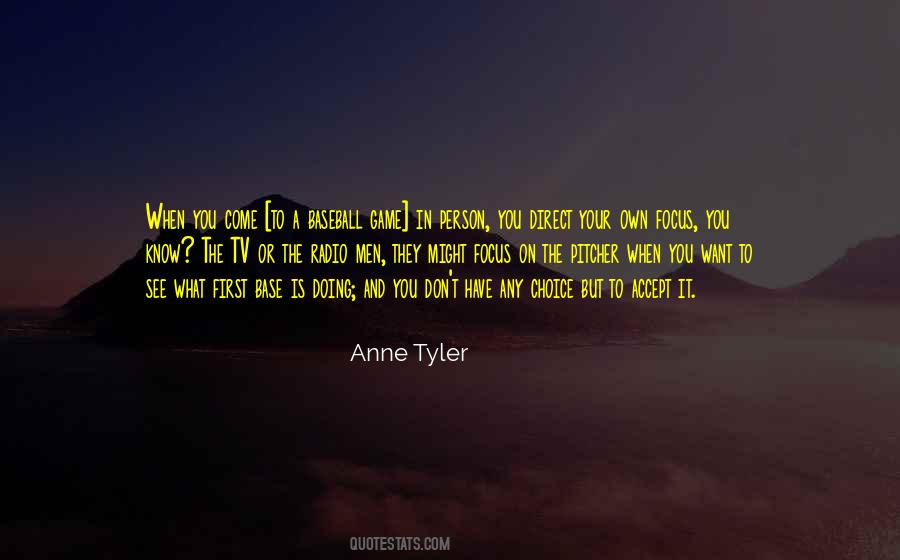 #30. When you hear from other players and they're telling you you're the best pitcher in baseball, that makes you feel really good. - Author: Johan Santana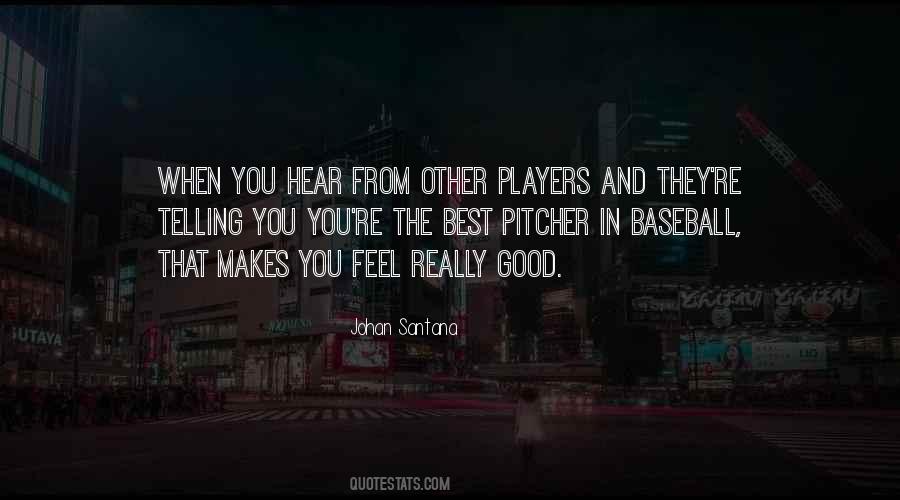 #31. I may not be the bestest pitcher in the world, but I sure out-cutes 'em. - Author: Satchel Paige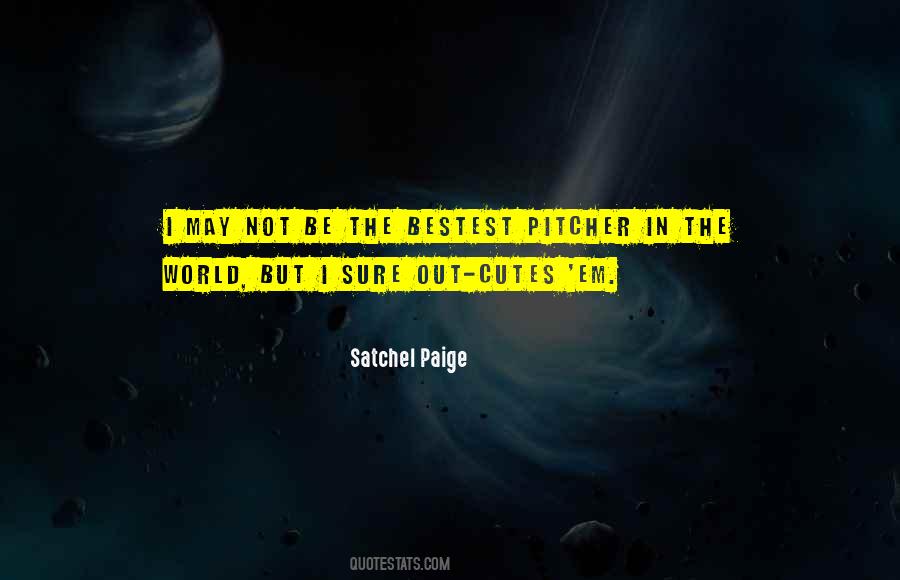 #32. I eye Chuy like a pitcher in baseball does when a guy leads too far off base. - Author: Simone Elkeles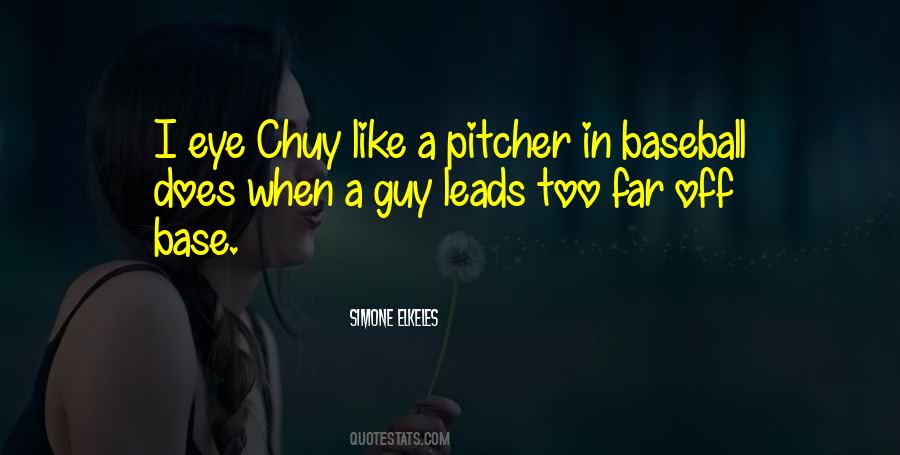 #33. Baseball has traditionally possessed a wonderful lack of seriousness. The game's best player, Babe Ruth, was a Rabelaisian fat man, and its most loved manager, Casey Stengel, spoke gibberish. In this lazy sport, only the pitcher pours sweat. Then he takes three days off. - Author: Thomas Boswell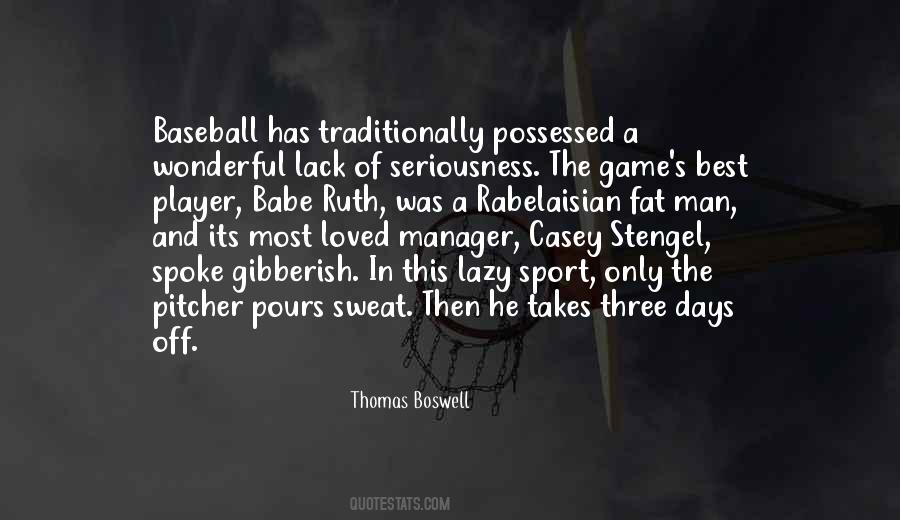 #34. A team of giants needs giant pitchers who throw good ideas but every pitcher needs an outstanding catcher. Without giant catchers, the ideas of the giant pitchers may eventually disappear. - Author: Max De Pree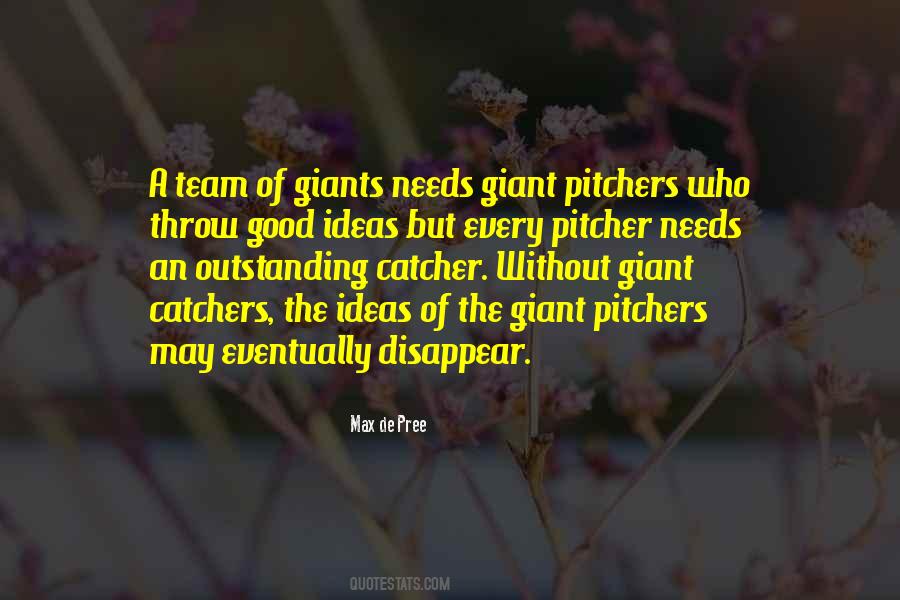 #35. Baseball can be slow in many ways. The action starts with when the pitcher delivers the ball. But the action really starts when the crack of the bat happens. - Author: Cal Ripken Jr.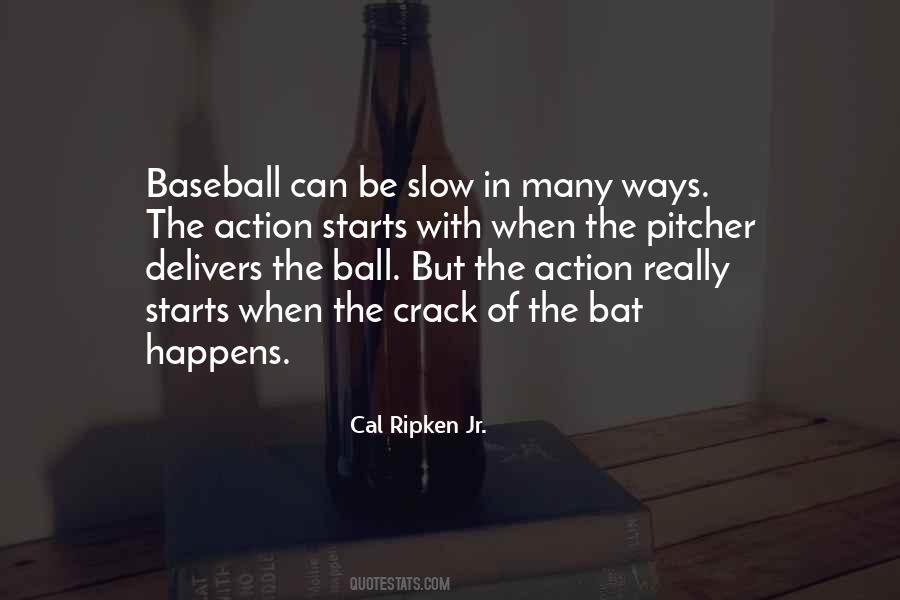 #36. A hitter's impatience is the pitcher's biggest advantage. - Author: Pete Rose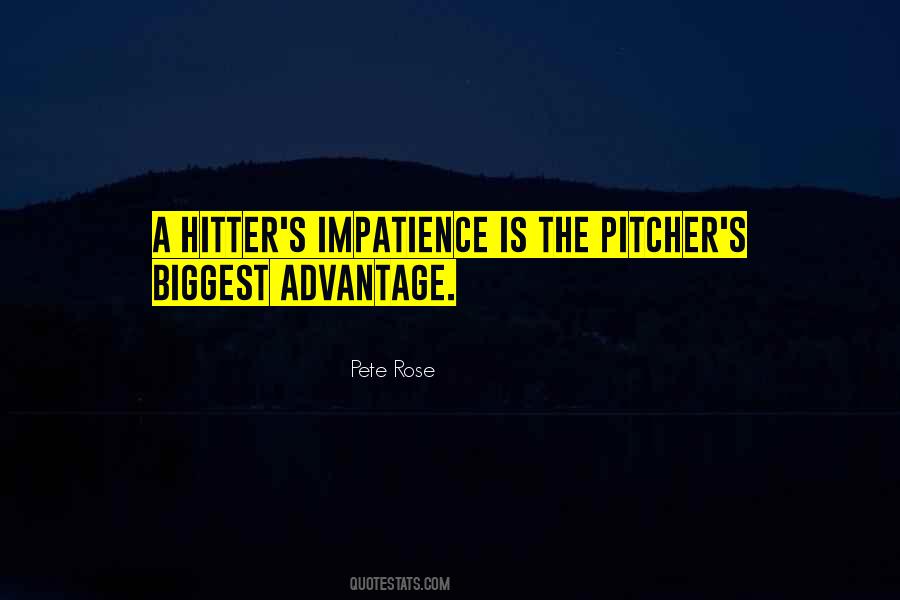 #37. I would say I was jock. I went to Sierra College. I was a big baseball player. Getting into the MLB was my dream - to become a left-handed pitcher for the Yankees. That's what I was hoping, but life kind of went the other way. - Author: Ryan Guzman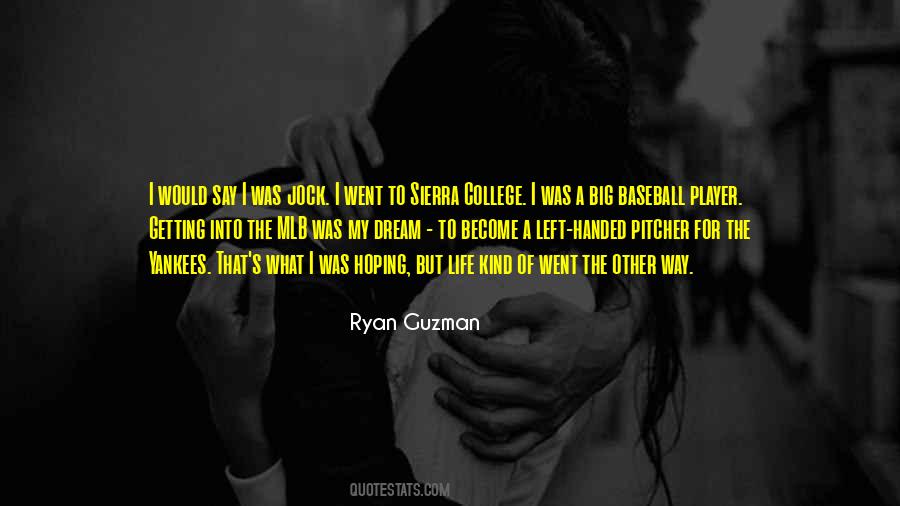 #38. I love both sports, but the deciding factor was, being a left-handed pitcher, I had a huge advantage in baseball because of that, and I didn't have that type of advantage in hockey. - Author: Tom Glavine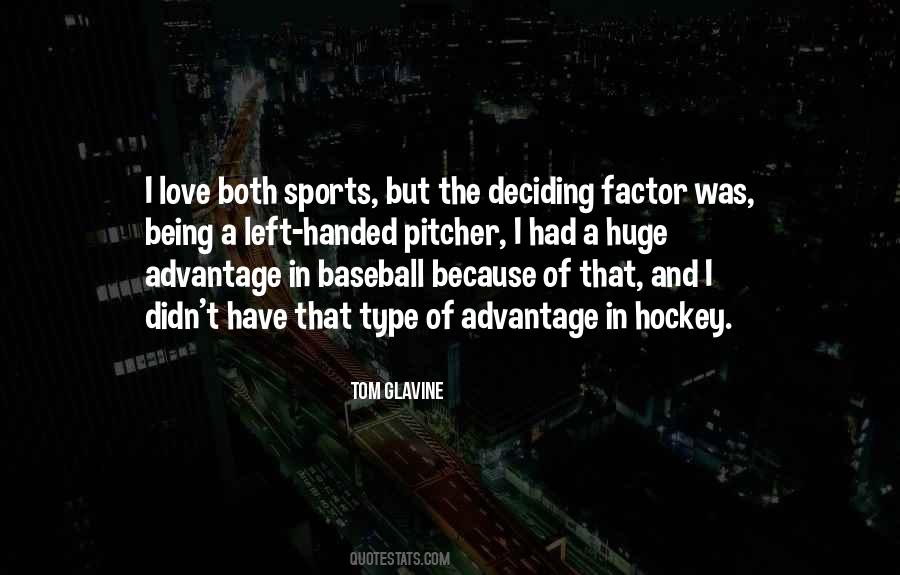 #39. Baseball's Opening Day is full of time-honored traditions: the President throws out the first ball, the Cubs' starting pitcher walks away with a 54.00 ERA, the Royals get mathematically eliminated from the pennant race. - Author: Rob Sheffield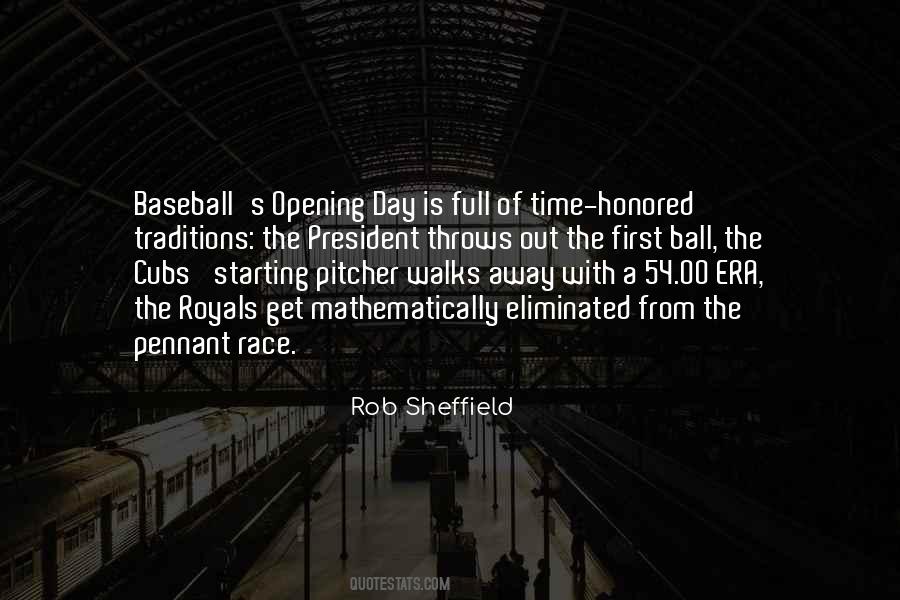 #40. Baseball is a movable conversation across nine innings. It is eye contact with the person seated next to you in a park where the pitcher is separated from the batter by 60 feet, six inches or in a family room where a 60-inch TV screen hangs on the wall. - Author: Mike Barnicle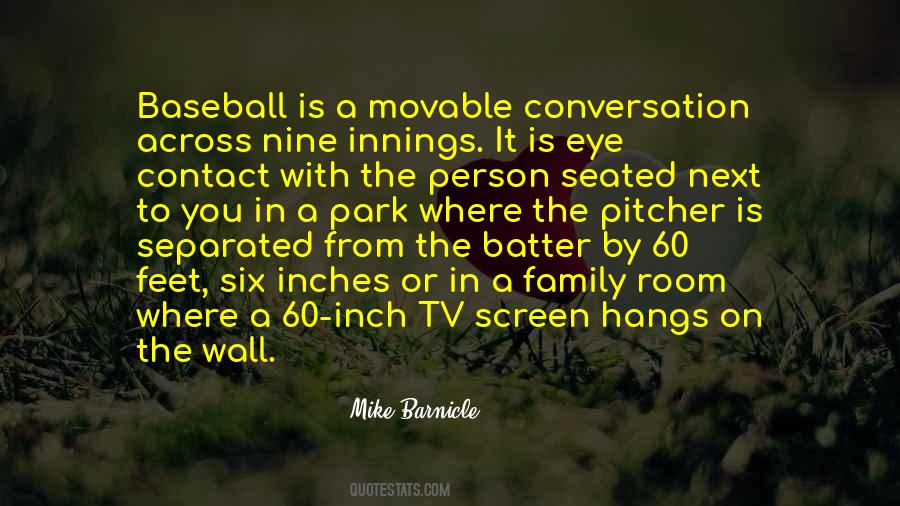 #41. I believe it is a tradition in baseball that when a pitcher has a no-hitter going, no one reminds him of it. - Author: Dwight D. Eisenhower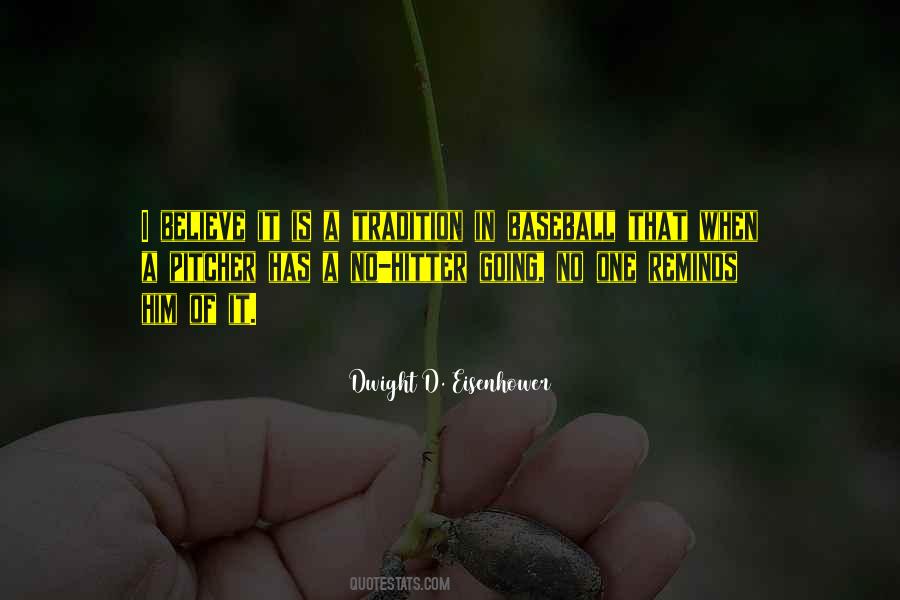 #42. Today a pitcher gets fined if the umpire thinks he threw at a batter. In the olden days, the umpire didn't have to take any courses in mind reading. The pitcher told you he was going to throw at you. - Author: Leo Durocher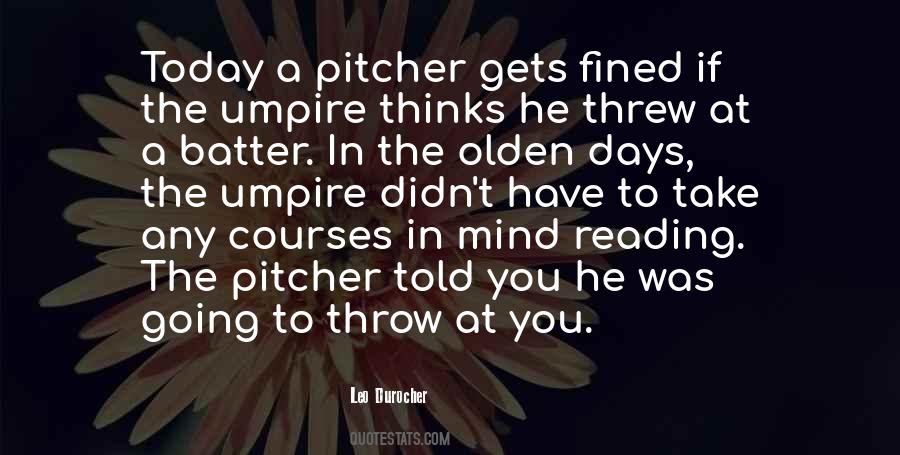 #43. Baseball skills schizophrenically encompass a pitcher's, a batter's and a fielder's. - Author: John Updike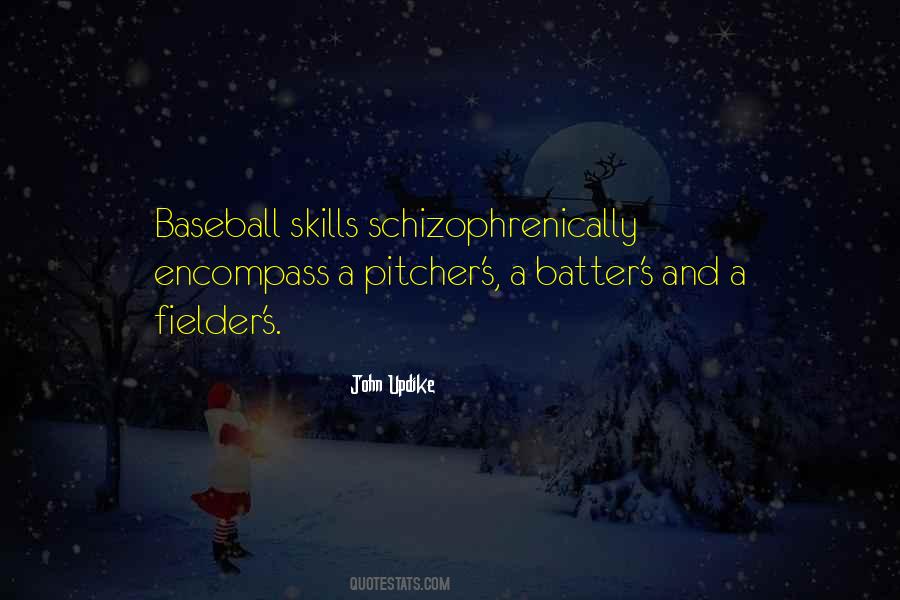 #44. Plausible that a professional pitcher with some time to practice could throw a golf ball faster than a baseball. - Author: Randall Munroe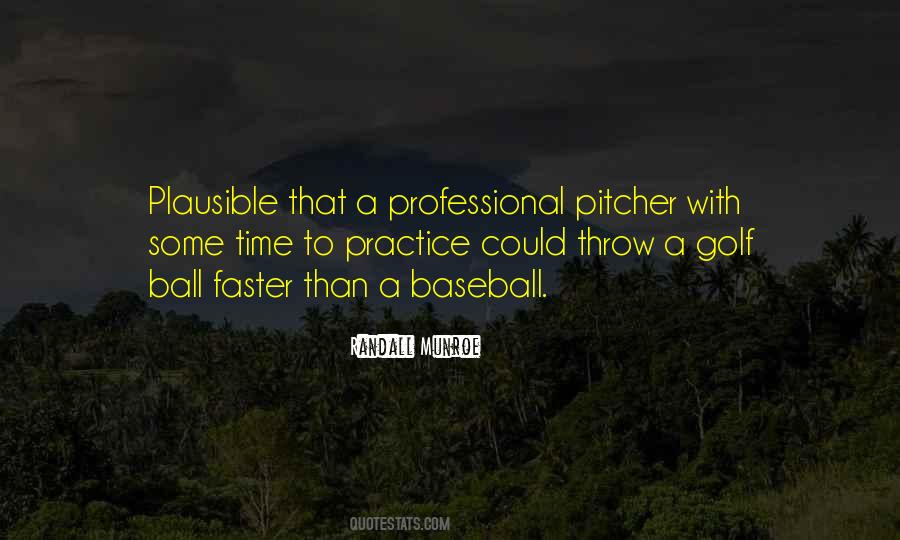 #45. I am so happy and proud to learn of Hideo Nomo's election to the Japanese Baseball Hall of Fame. He was quite a pitcher and competitor, but he is also a very special and caring person. - Author: Tommy Lasorda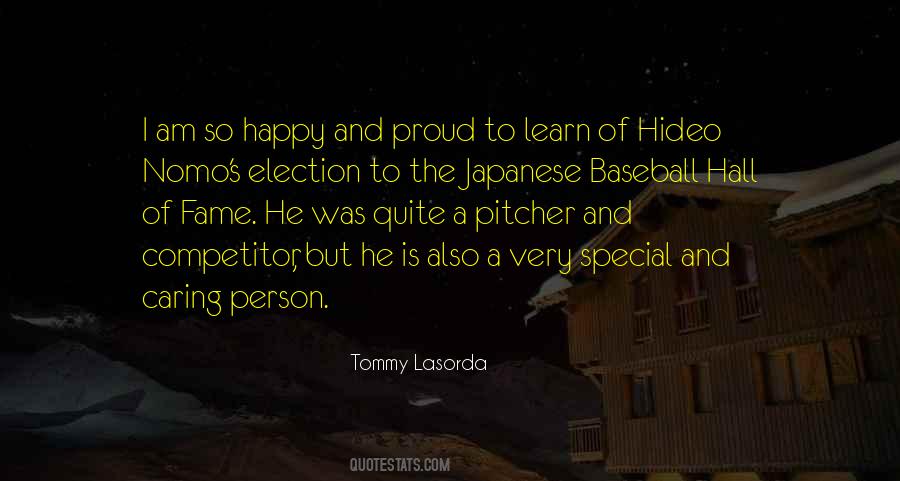 #46. You don't understand the power of loss when it first hits you like a baseball coming fast from an out-of-control pitcher....It's the third day after an injury when the pain really starts to throb. - Author: Joan Bauer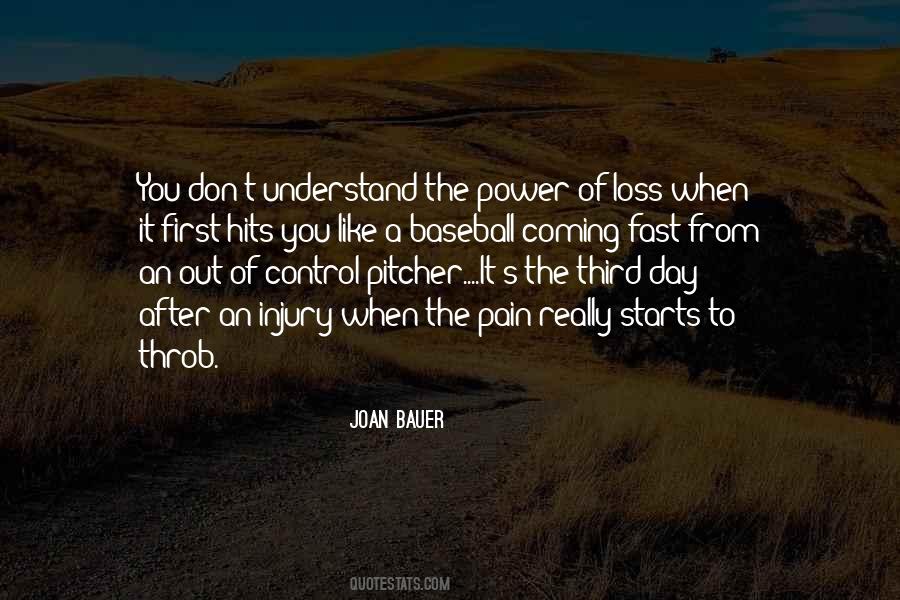 #47. No baseball pitcher would be worth a darn without a catcher who could handle the hot fastball. - Author: Casey Stengel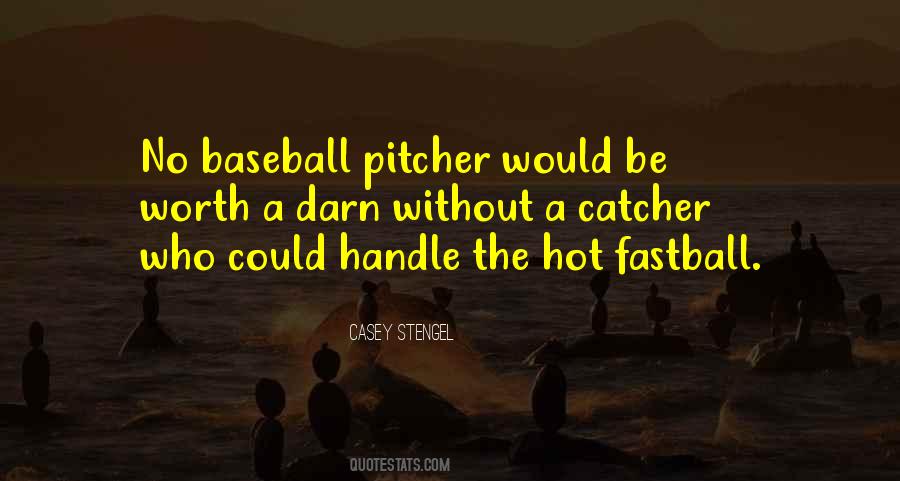 #48. The man on the rock had pitched five outs in the losing game, and had given up two runs on a single. But he'd inherited loaded bases. The story of his life. The story of all our lives. - Author: David James Duncan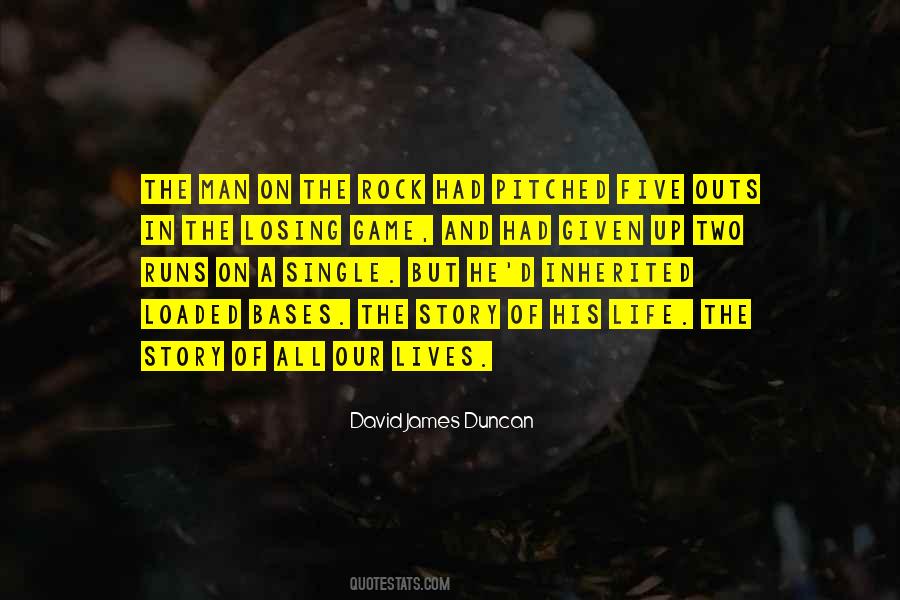 #49. I gave (pitcher) Mike Cuellar more chances than I gave my first wife. - Author: Earl Weaver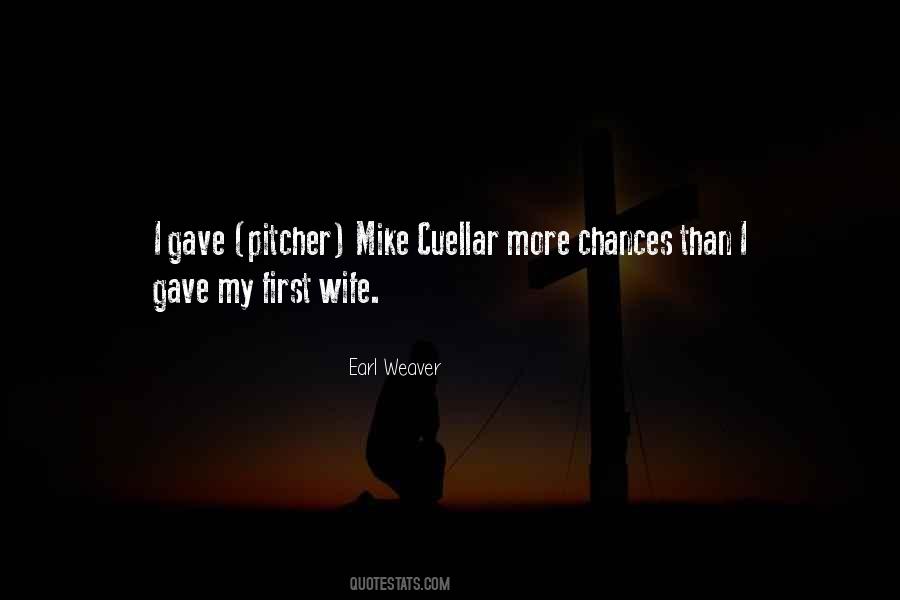 Famous Authors
Popular Topics