At Some Point Of Life Famous Quotes & Sayings
List of top 83 famous quotes and sayings about at some point of life to read and share with friends on your Facebook, Twitter, blogs.
Top 83 At Some Point Of Life Quotes
#1. At some point of our life, we will lose control of everything surrounds us and we will be controlled by the fate. That is the world's biggest lie. - Author: Paulo Coelho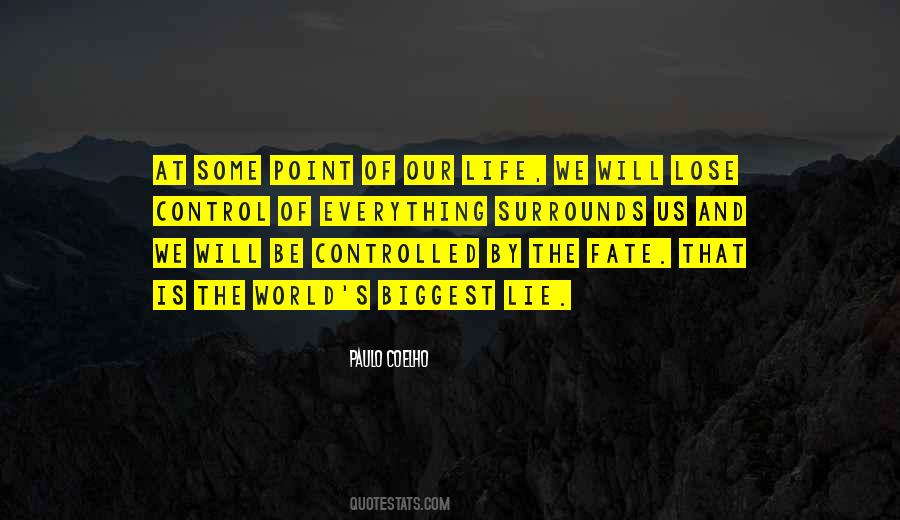 #2. I think a lot of people want to, at some point in their life, be someone else, run away and escape, in some way. We [actors] do get to do it. We have a job that allows for that. We have an outlet for it. - Author: Emily Blunt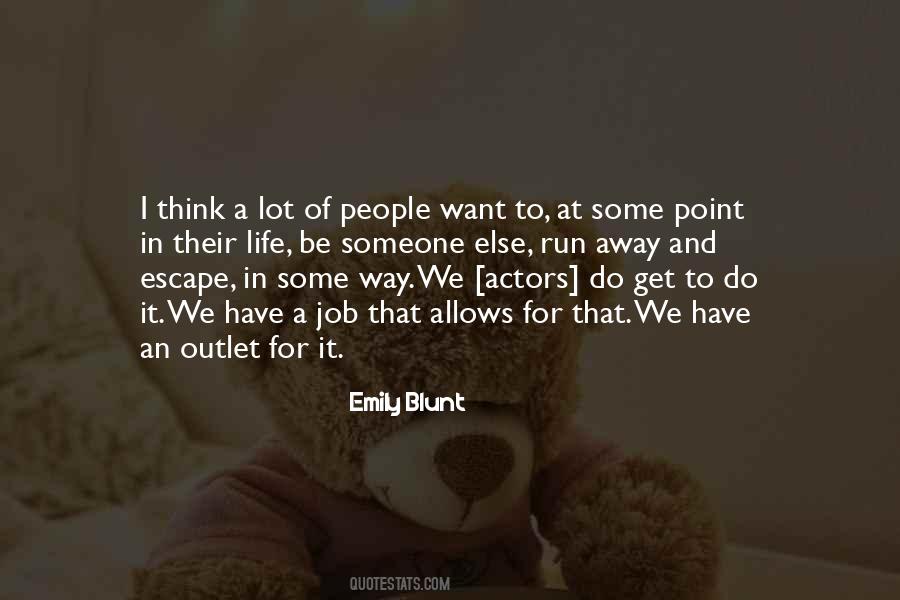 #3. My spiritual high naturally dissipated. At some point you've got to come out of the clouds and live real life. Again, it's just like falling in love. The feeling of euphoria is only temporary. - Author: Pattie Mallette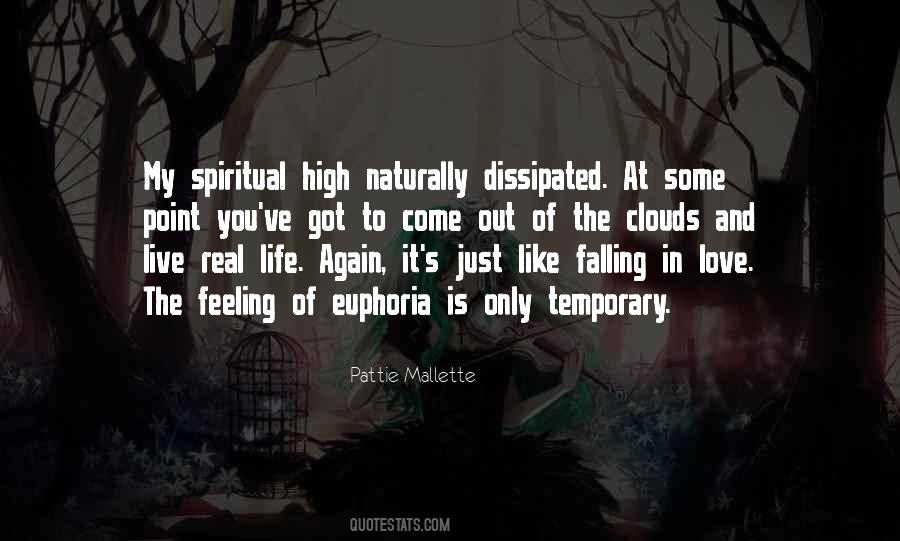 #4. You see that the people who are drawn to alternative medicine are often fairly healthy and they go to alternative medicine for what I call the 'symptoms of life.' Fatigue, joint pains, inability to concentrate, perhaps, the kinds of things that anyone over twenty-five gets at some point. - Author: Marcia Angell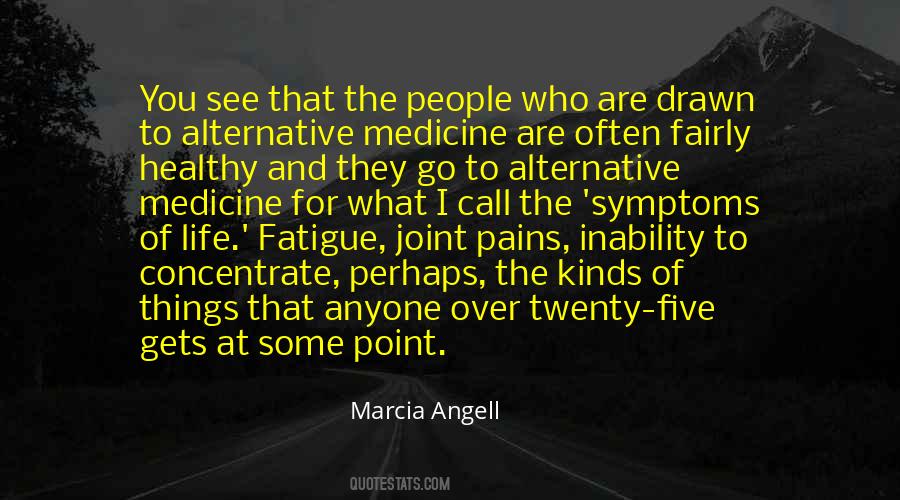 #5. I suspect political fiction is at its best precisely when it doesn't preach, but restricts itself to showing the reader a different way of life or thought, and merely makes it clear that this is an end-point or outcome for some kind of political creed. - Author: Charles Stross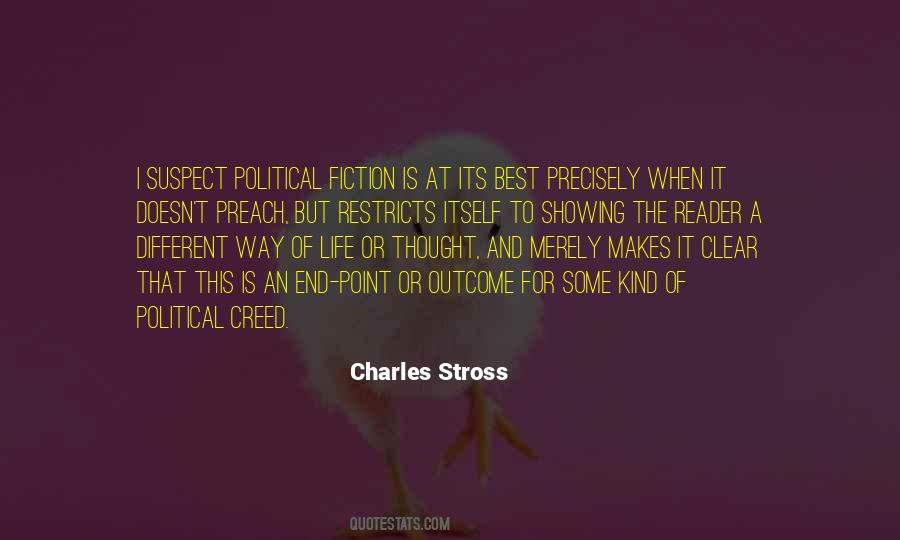 #6. I think of myself as being a relatively intelligent man who is open to a lot of different things and I think that questioning our purpose in life and the meaning of existence is something that we all go through at some point. - Author: Laurence Fishburne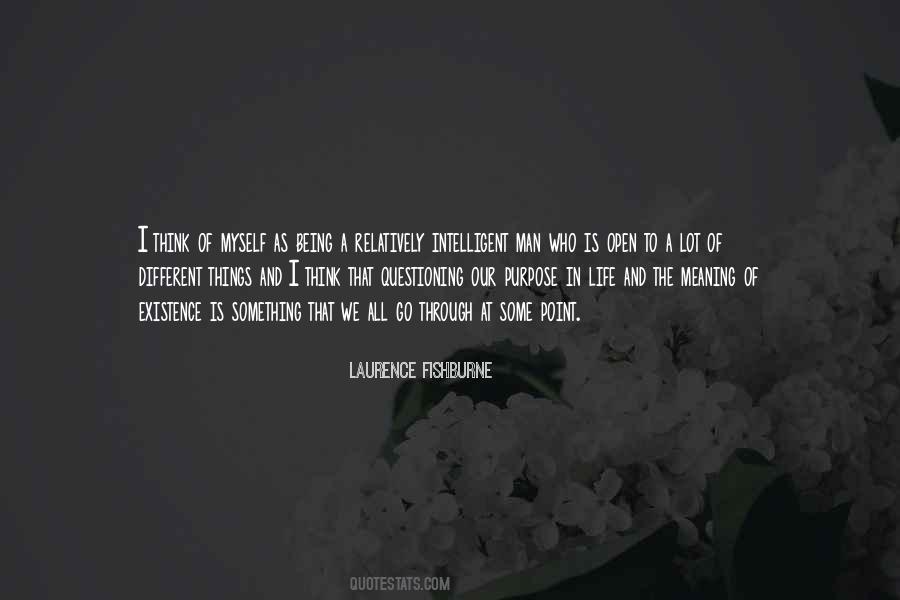 #7. Every man at some point in his life is gonna lose a battle. He's gonna fight and he's gonna lose. But what makes him a man is that in the midst of that battle, he does not lose himself. - Author: Eric Taylor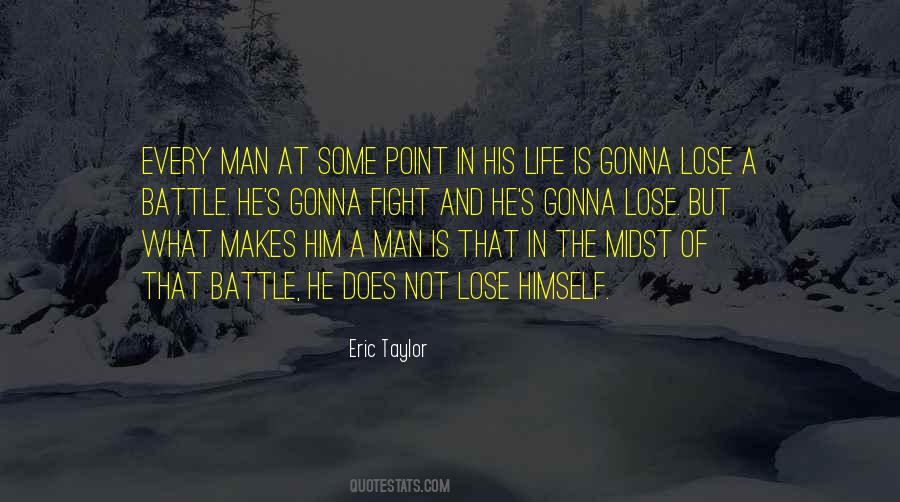 #8. Because I'd only done theater, that's really what I thought most of my life would be. I always figured that movies would be a part of it at some point. I didn't know how or when. - Author: David Morse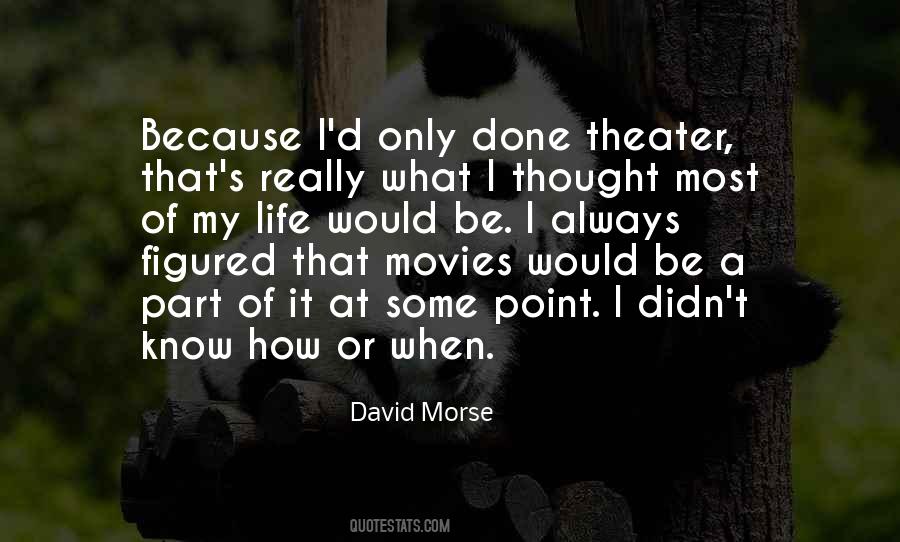 #9. At some point it dawned on me that I might actually be in big, big trouble. The thought was immediately followed by the staggering realization that despite years of slowly killing myself, all I wanted, with more passion and ferocity than I'd ever wanted anything else in my entire life, was to live. - Author: Kristen Johnston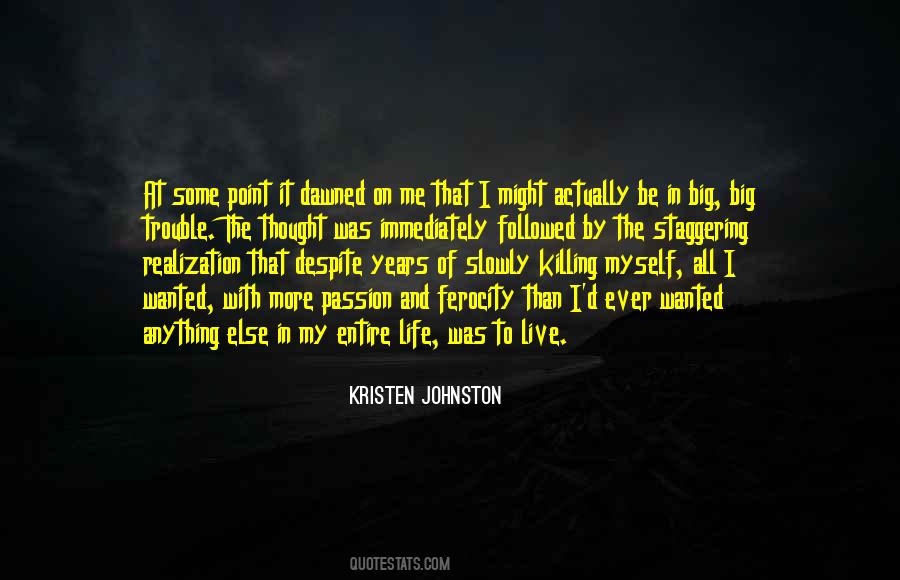 #10. When I started 'This American Life', one of the reactions I got was, 'When is the adult going to show up who will host the show?' At some point, people just got used to it. - Author: Ira Glass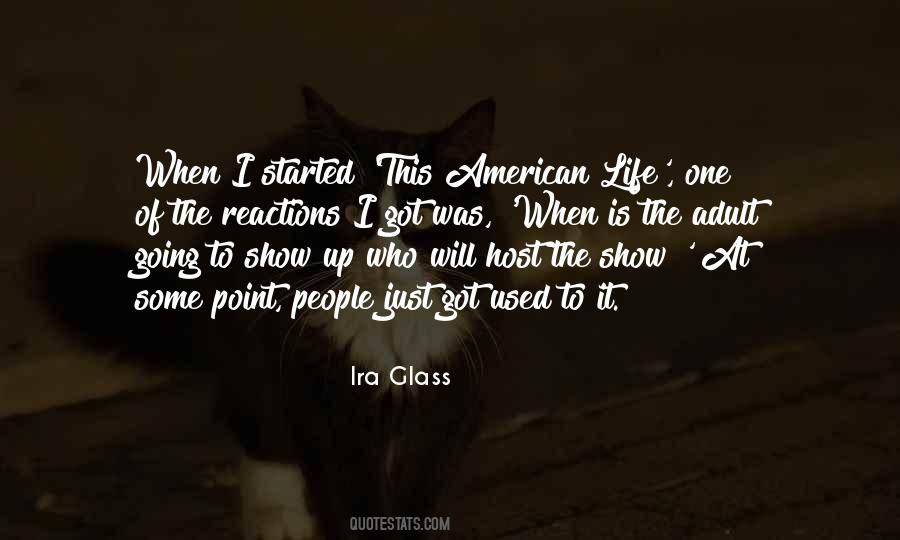 #11. I guess we're all guilty at some point of failing to appreciate the small things, because when we use a broad brush to paint our exemplary lives, we splatter ourselves with ignorance. - Author: Danielle Esplin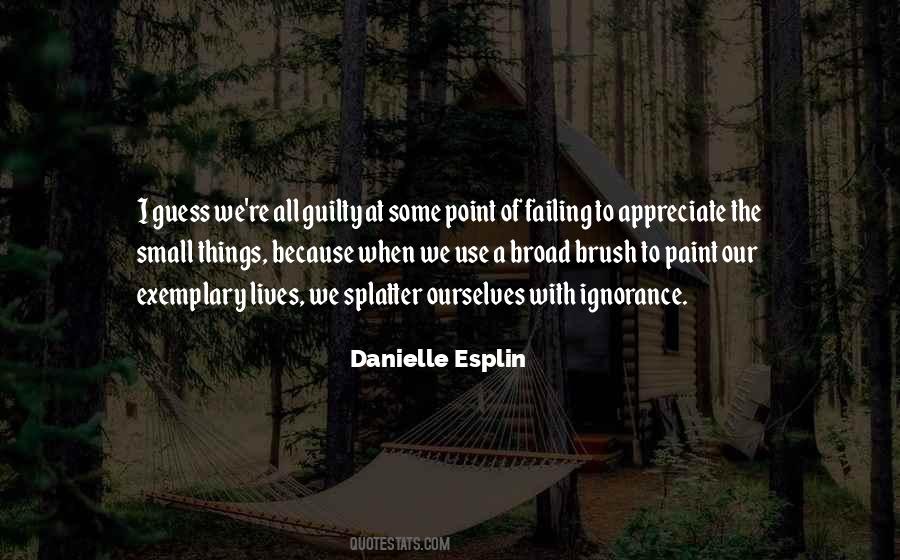 #12. Marriage is made out to be so important for girls but the focus has to shift at some point from marriage to the real challenges of life which are the same for women and men, so we have to prepare our girls just the way we prepare our boys. - Author: Kangana Ranaut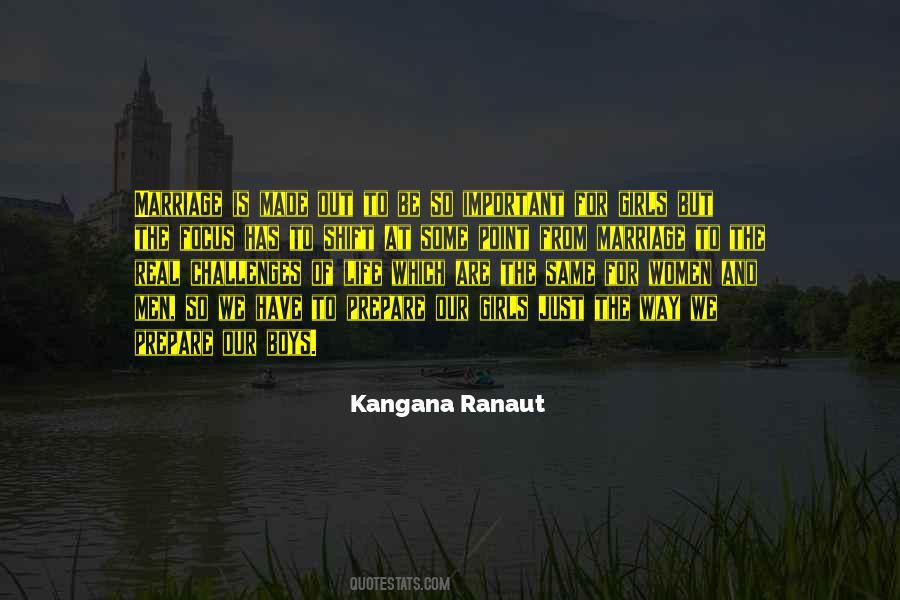 #13. At some point we all play by the rules, whether it's the rules of all mankind, the rules of Father who is time, or the rules of nature who is Mother - Author: Johnnie Dent Jr.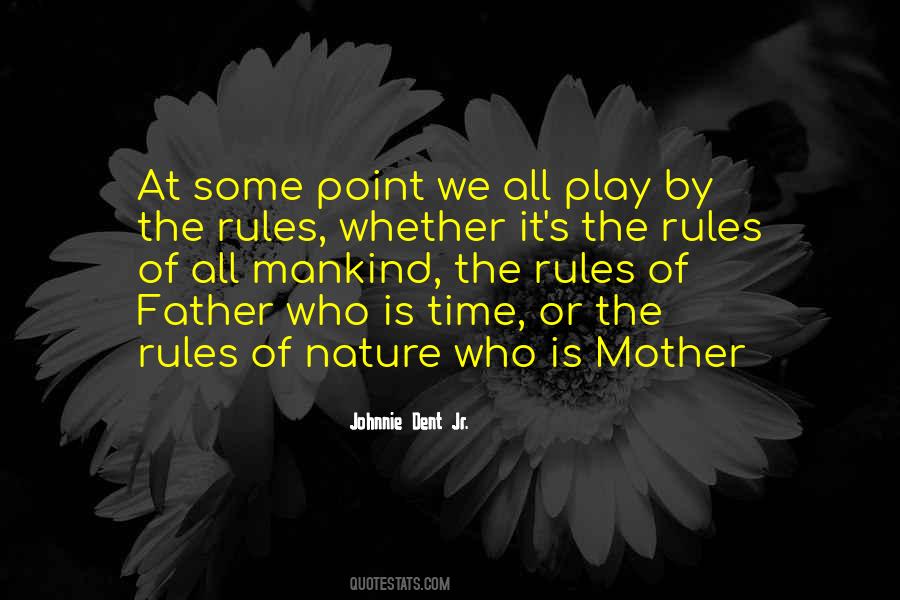 #14. In life there might be rules. In love there are no exceptions to those rules. No one is spared from heartbreak. We all suffer it at some point or another. You simply can't control who you love and in particular, you can't control what kind of person they are. - Author: J.C. Reed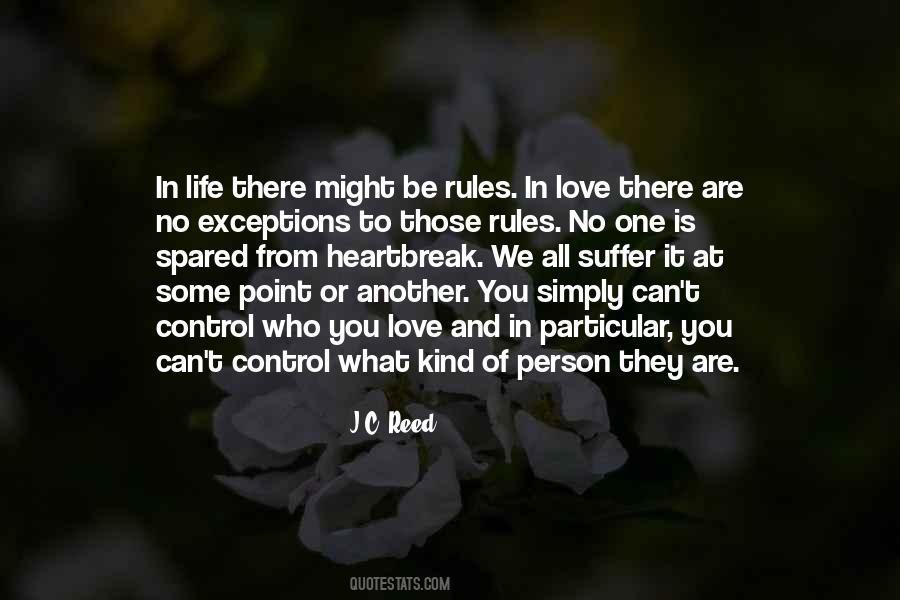 #15. Bottles of wine aren't like paintings. At some point you have to consume them. The object in life is to die with no bottles of wine in your cellar. To drink your last bottle of wine and go to sleep that night and not wake up. - Author: Jay McInerney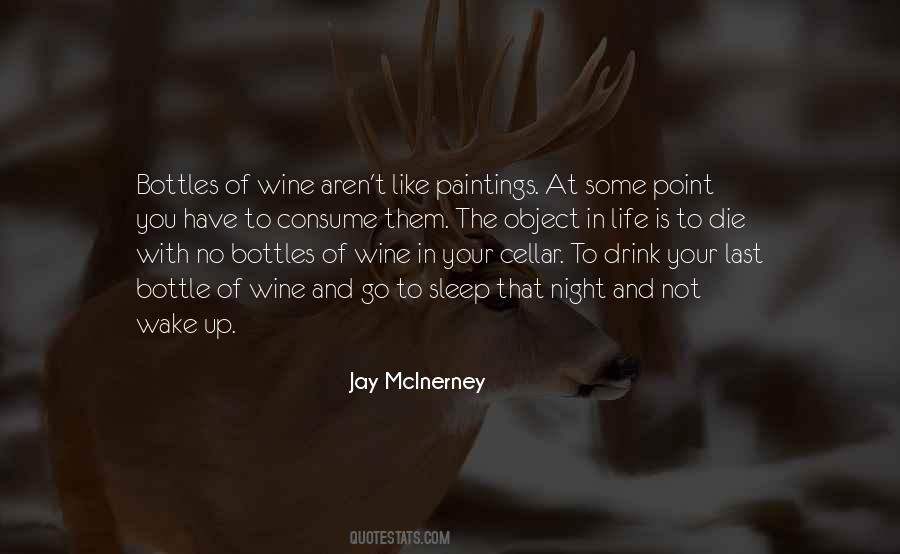 #16. As while other passions in your life may, at some point, begin to bank their fires, the shared happiness of good homemade food can last as long as we do. - Author: Jenni Ferrari-Adler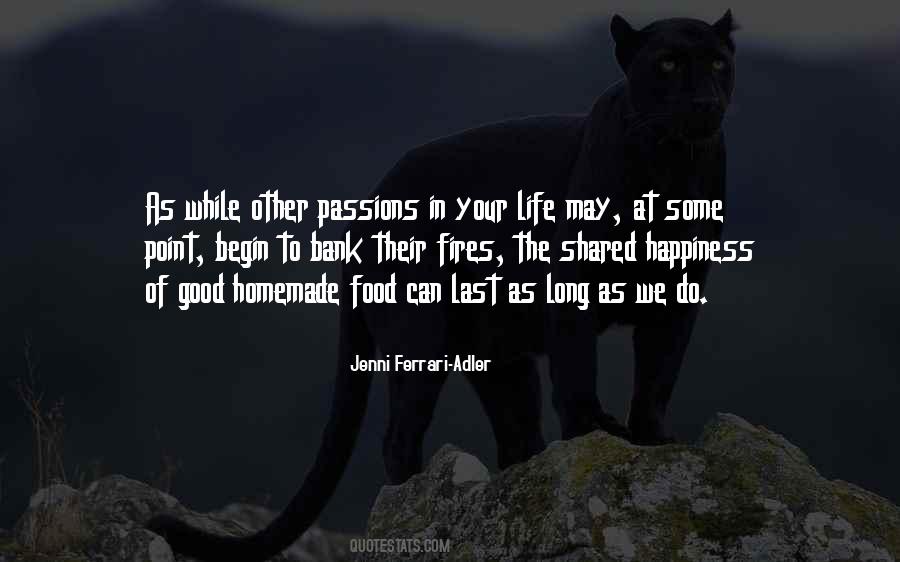 #17. At some point you have to stop acting as though life is happening to you and acknowledge the ways you are happening to it. Once you take responsibility for your side of the street, you grant yourself the power to improve every aspect of your life by simply acting and behaving differently. - Author: Jillian Michaels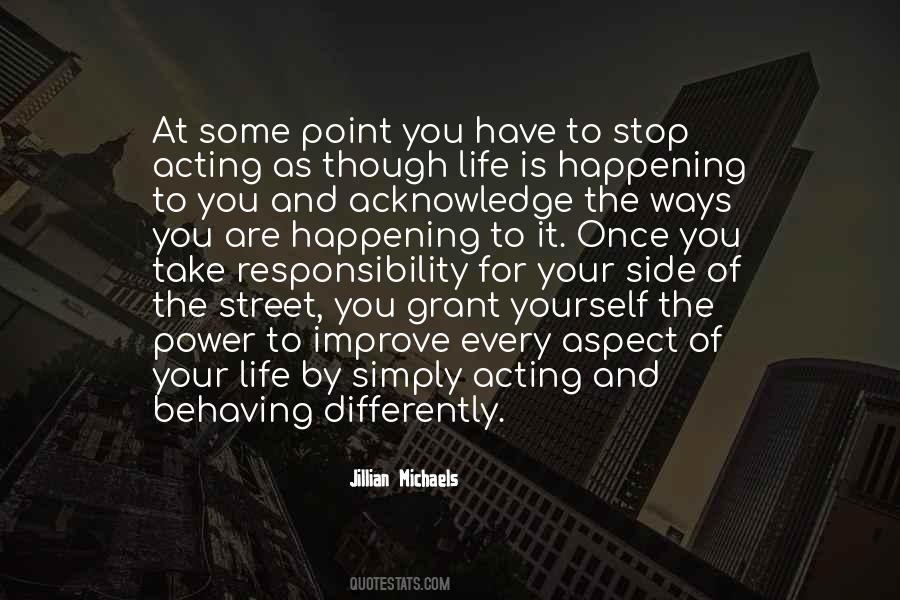 #18. I felt very isolated with my identity virtually my entire life, that nobody really got it and that I really didn't have the personal agency to express it, i kind of imagined that maybe at some point (I'd have to) own it publicly and discuss this kind of complexity. - Author: Rachel Dolezal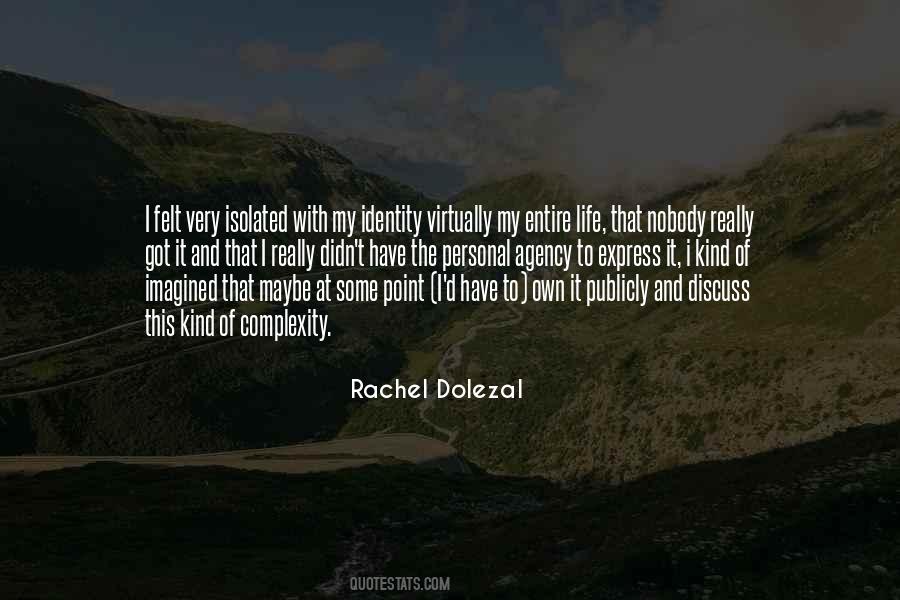 #19. I did a bunch of blue-collar jobs, because I knew I'd wind up with a white-collar job at some point, and I wanted to, I don't know, I just wanted to taste life. I dug graves for a while, I worked as a stock boy in a big department store, I worked in a bank. - Author: Graydon Carter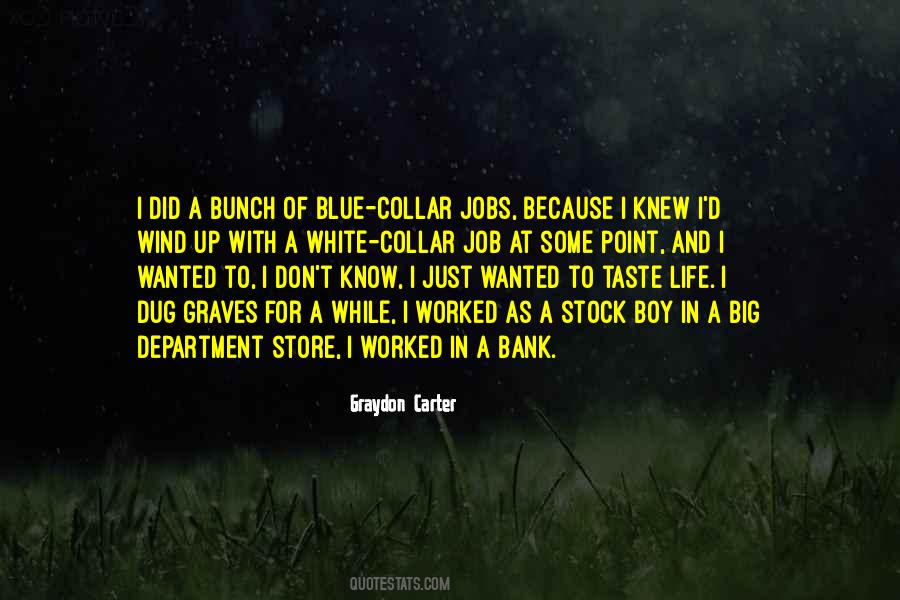 #20. The money buys the drugs, the drugs work harder and harder to trick your blackened dopamine receptors into giving a damn about living. At some point you make a choice: fight your need the rest of your goddamned long-suffering life, or fill your need until it disappears into the grave with you. - Author: Jeremy Robert Johnson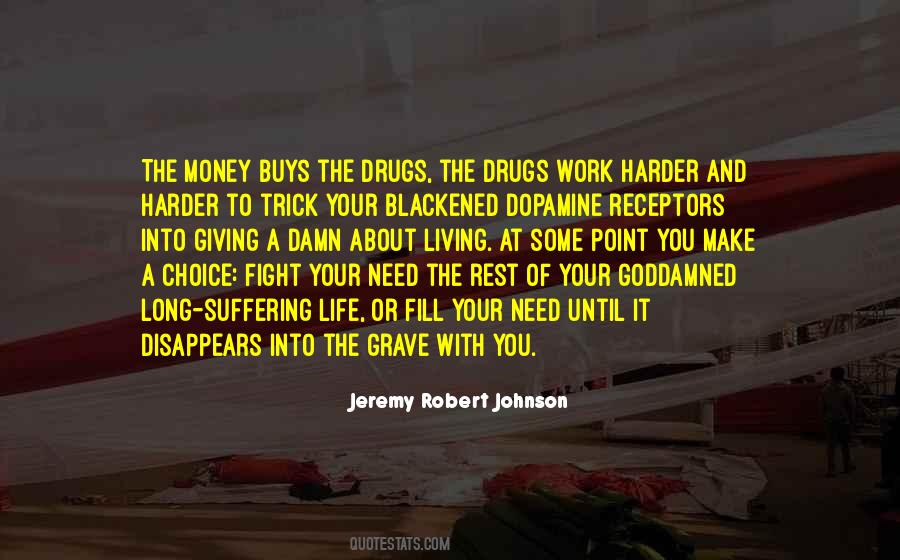 #21. The journey of life is like a man riding a bicycle. We know he got on the bicycle and started to move. We know that at some point he will stop and get off. We know that if he stops moving and does not get off he will fall off. - Author: William Golding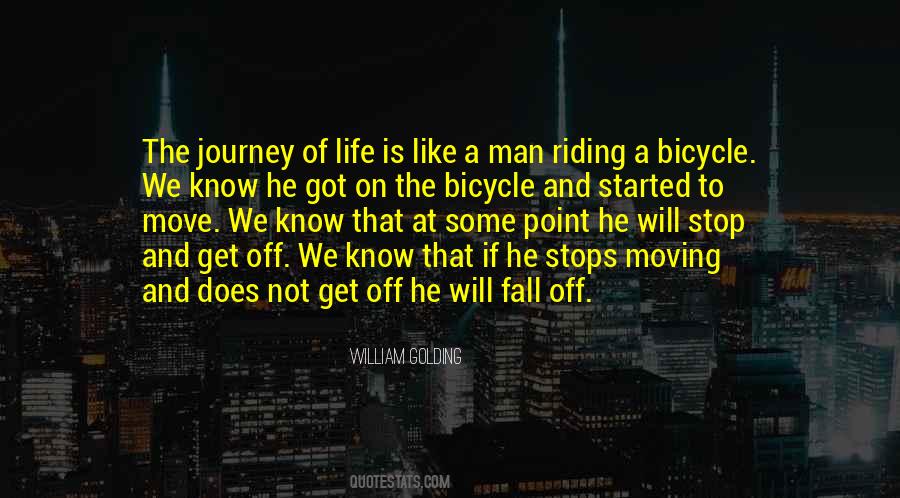 #22. We all started off this way - small little bundles of joy. Me, Aires, Noah, Lila, Isaiah and even Beth. At some point, someone held us and loved us, but somewhere along the way, it all got screwed up. - Author: Katie McGarry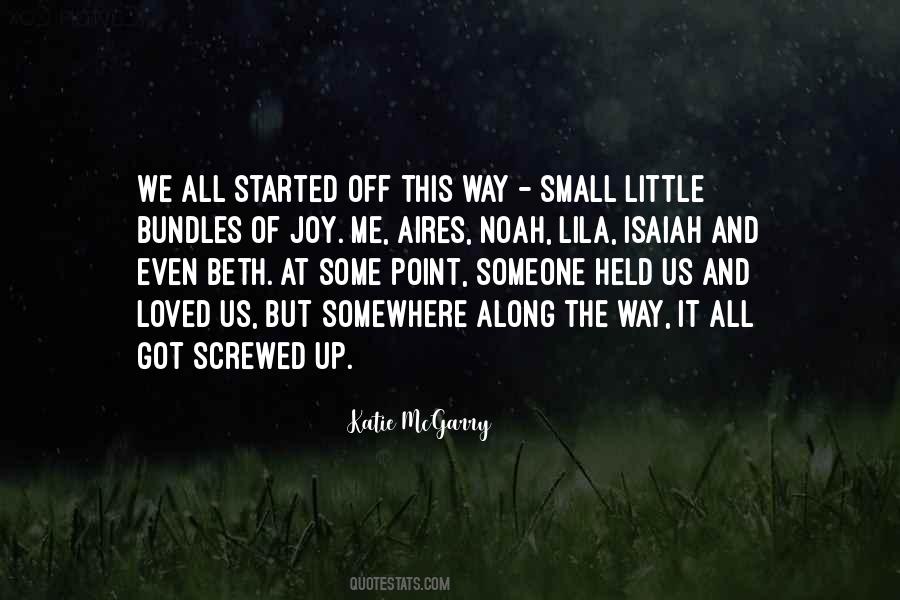 #23. Alone with my wine and my misery, I was convinced that life was composed of a string of "if only's" leading from one self-inflicted bungle to the next until at some point, one's final iteration of the excuse became one's final utterance, and one expired. - Author: Andrew Levkoff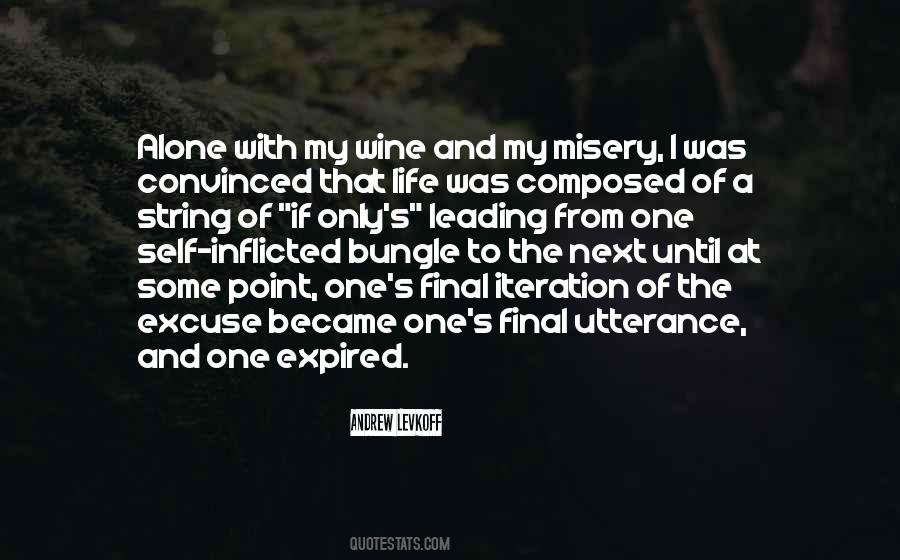 #24. What is clear is that at some point my father determined he would write the story of his life himself, rather than let it be written for him by his tortured past. And this resolve was the greatest gift he bequeathed to his children. - Author: Doris Kearns Goodwin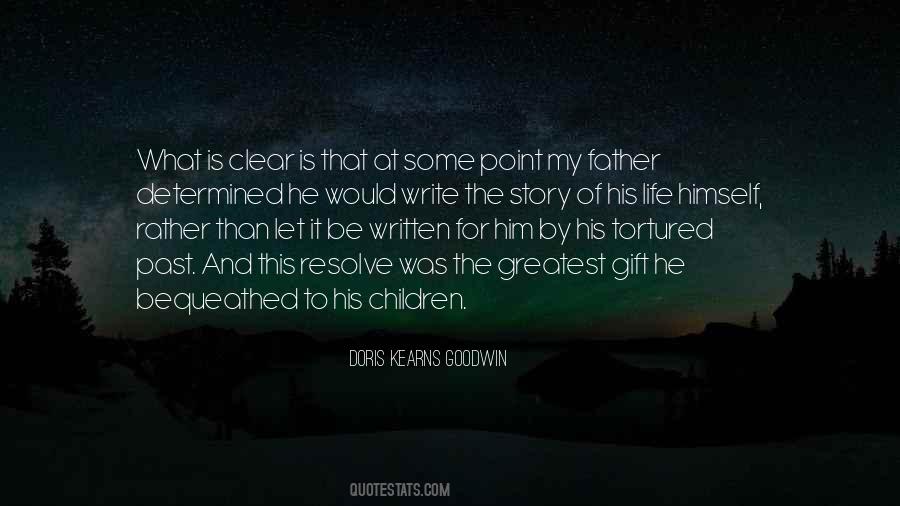 #25. At some point, I realized that you don't get a full human life if you try to cut off one end of it; that you need to agree to the entire experience, to the full spectrum of what happens. - Author: Jane Hirshfield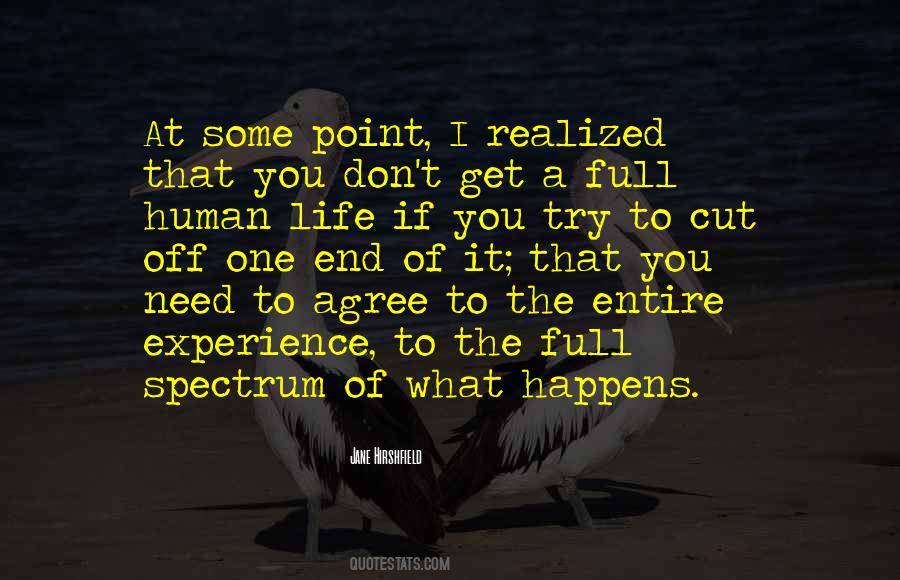 #26. At some point in this death-penalty debate, the sanctity of innocent life demands that men and women of conservative conscience have to say: Enough. - Author: Rod Dreher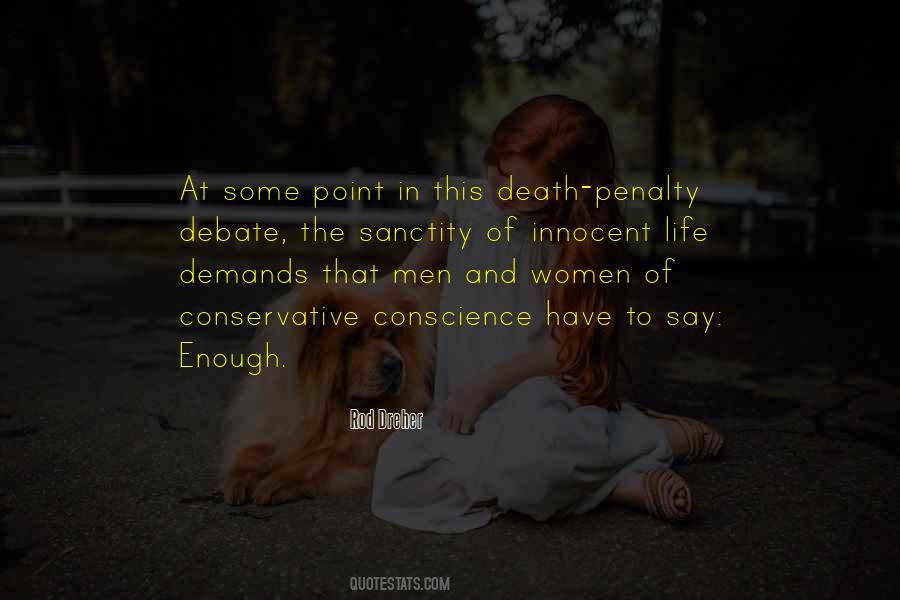 #27. Life is given to us to be lived...Most of us spend an entire lifetime preparing to live." What is it that you are doing ...LIVING or PREPARING TO LIVE at some point ! Are you waiting for the IF AND WHEN THAT HAPPENS or Are you living NOW ! A thought that changed my life forever !! - Author: Abha Maryada Banerjee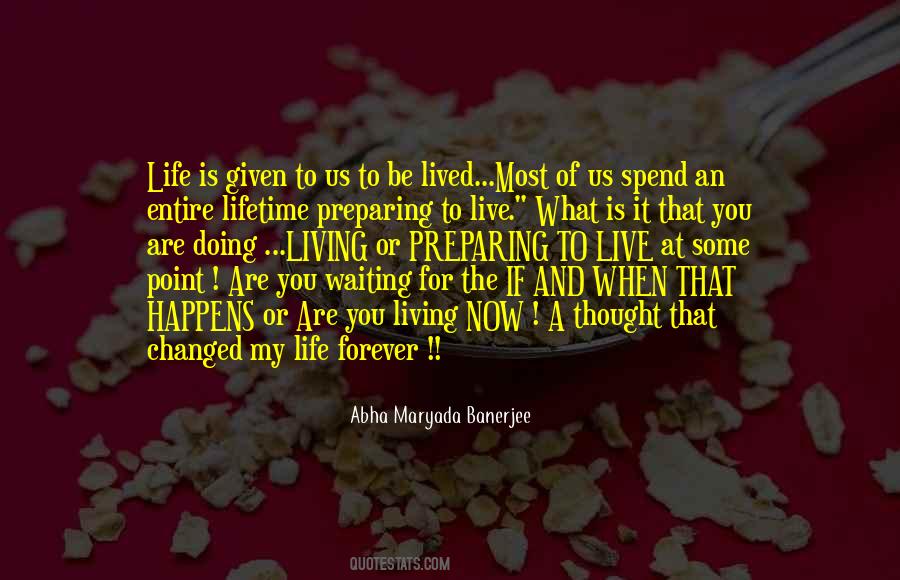 #28. How often do the poor daydream of a better life? Plenty, no doubt, and where does it get them? It is the poor who begin with a daydream and realize at some point that they have to get up, roll their sleeves, and start doing something about those day dreams who succeed. And there are many who have. - Author: Stephen Richards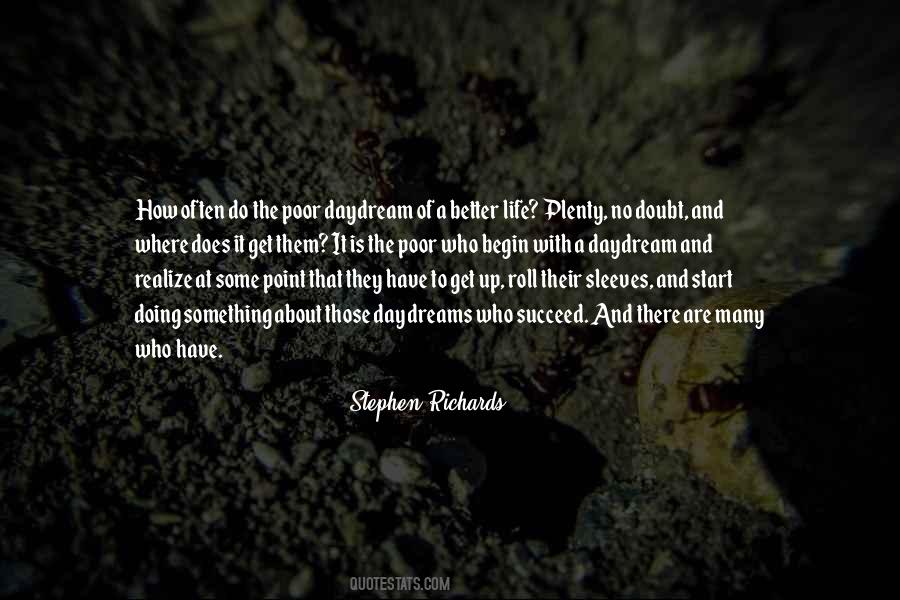 #29. At some point your candle will go out, so make use of the light. - Author: Shaun Hick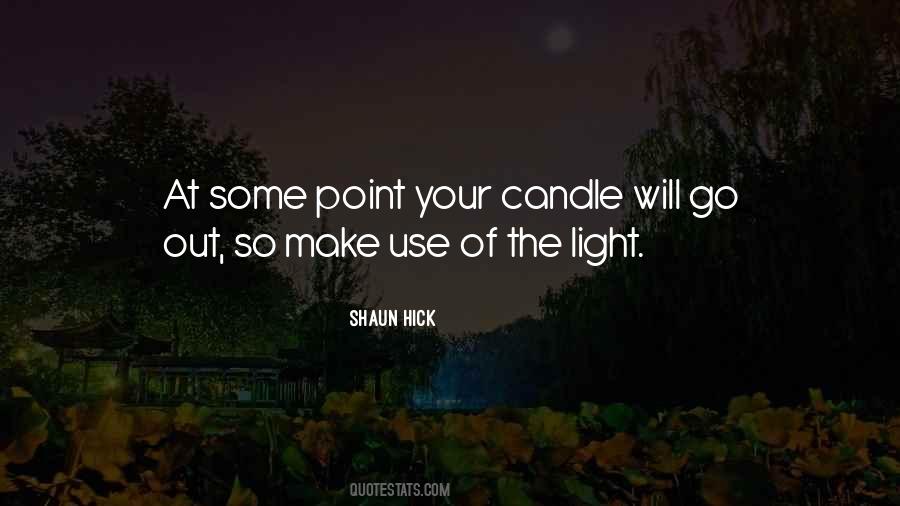 #30. Where hard life makes some maudlin to the point of weeping at mere memory, it grants others a curious immunity to suffering. Like the slaves who work the charcoal pits, their skin grows hardened to the pinch of fire and coals, insensible to burning things. - Author: R. Scott Bakker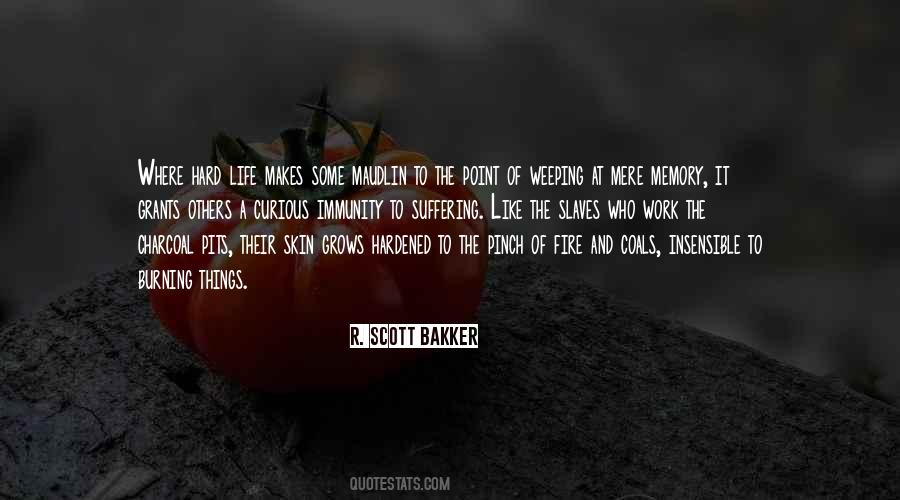 #31. All of us, at some point in life, get brilliant ideas ... only a few of us have the courage to take the next step. - Author: Manoj Arora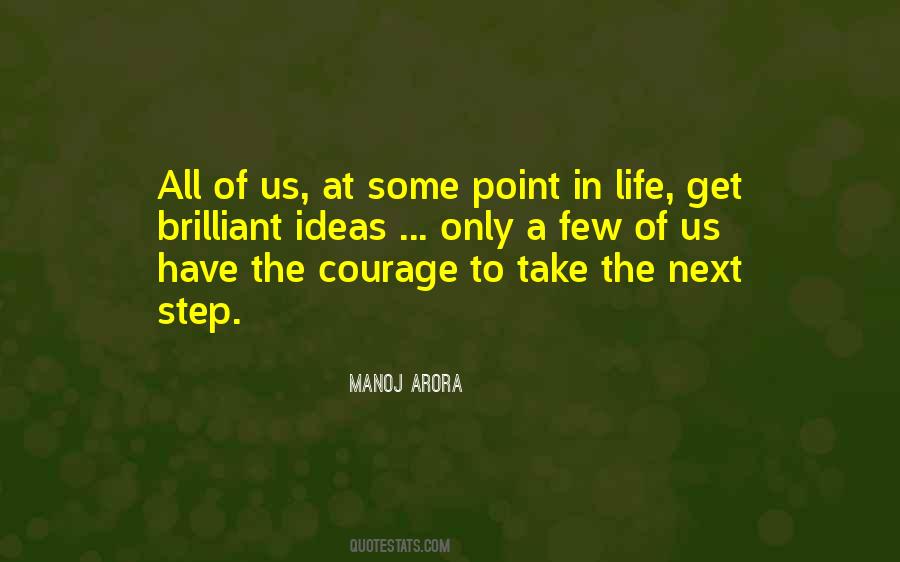 #32. At some time in my life I'd honestly hoped love would rescue me from the cold, drafty castle I lived in. But at another point, much earlier I think, I'd quietly begun to hope for nothing at all in the way of love, so as not to be disappointed. - Author: Barbara Kingsolver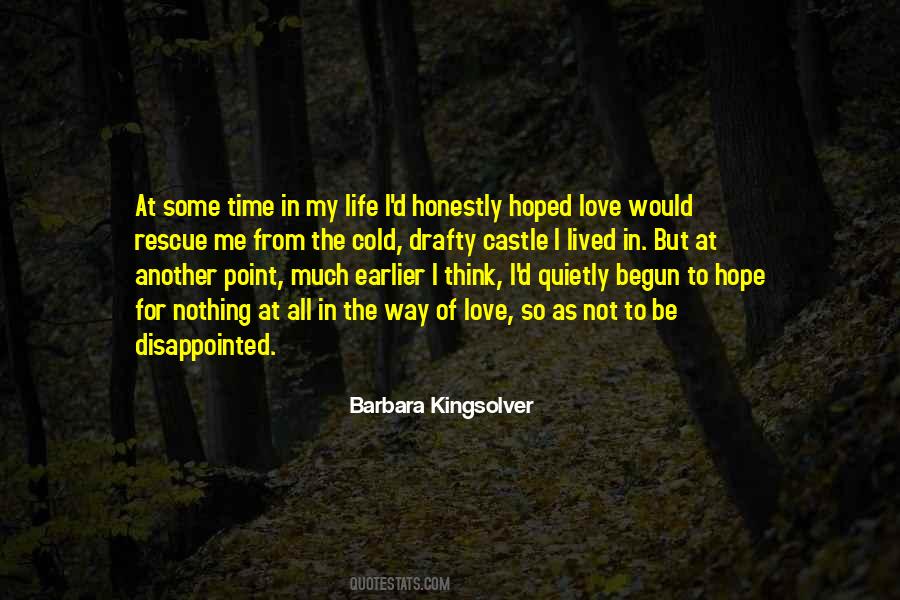 #33. I think that idea of alienation, for whatever reason, is still very prevalent within our society and a lot of people deal with it - most people deal with it at some point in their life unless they're sort of the golden child. I think that's something that we all need to address. - Author: Michael Fassbender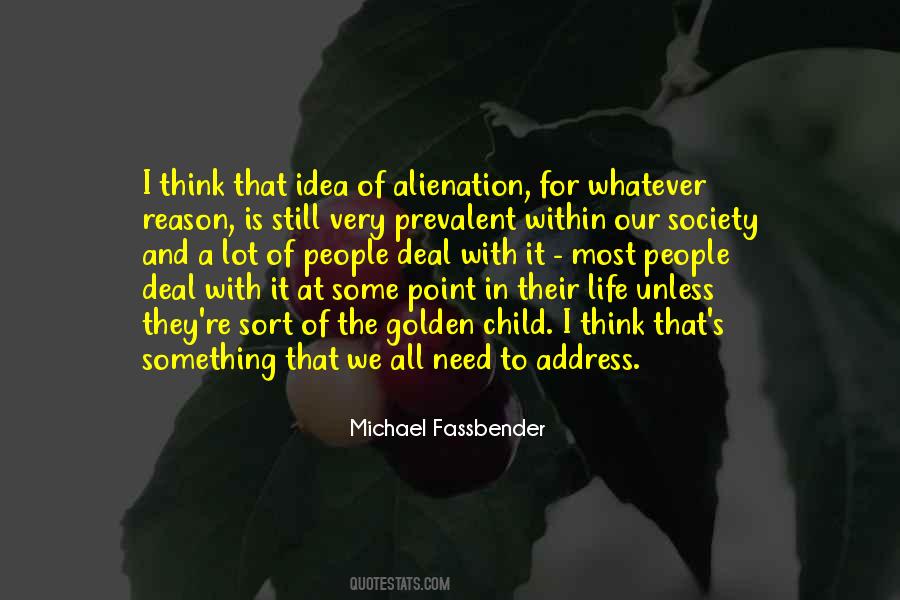 #34. I find that I've tried to become a better hockey player every year and not just hold on. At the same time, I've also made it a point to increase or grow in some other area of my life. If I were just playing hockey, I would probably be done with the sport. - Author: Angela Ruggiero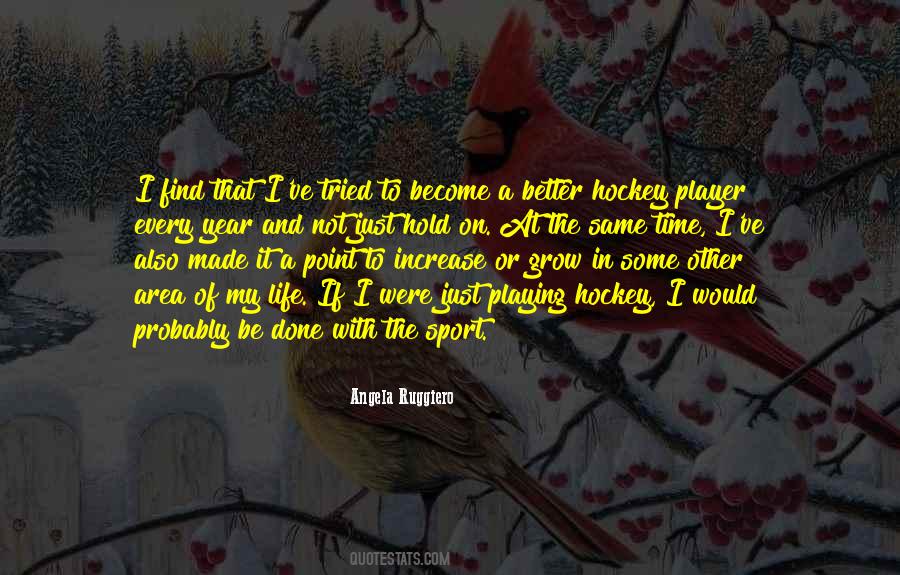 #35. I spent most of my life watching HBO series wishing that at some point in my career I might be able to work with them. - Author: Emilia Clarke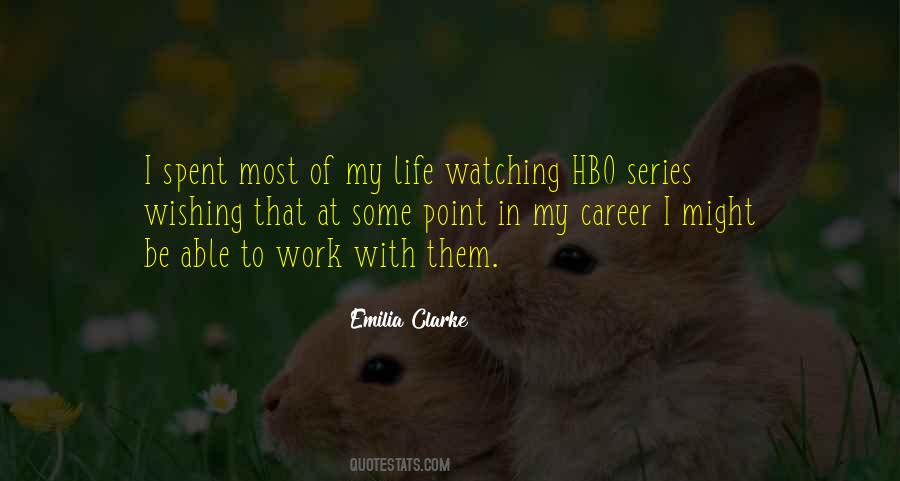 #36. At some point, you have to accept that your life as you knew it is completely over. And now you need to make the most out of your new one. - Author: H.T. Night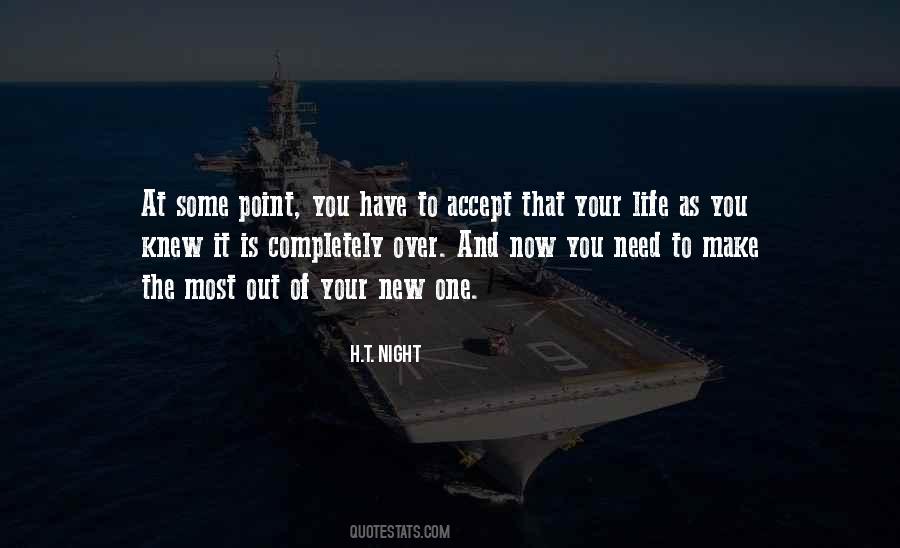 #37. No matter what grief or loss takes place, most of life flows on all around us, as though nothing's changed. At some point in our sorrow, we each make a choice to sink or swim. There's no alternative. - Author: Tammara Webber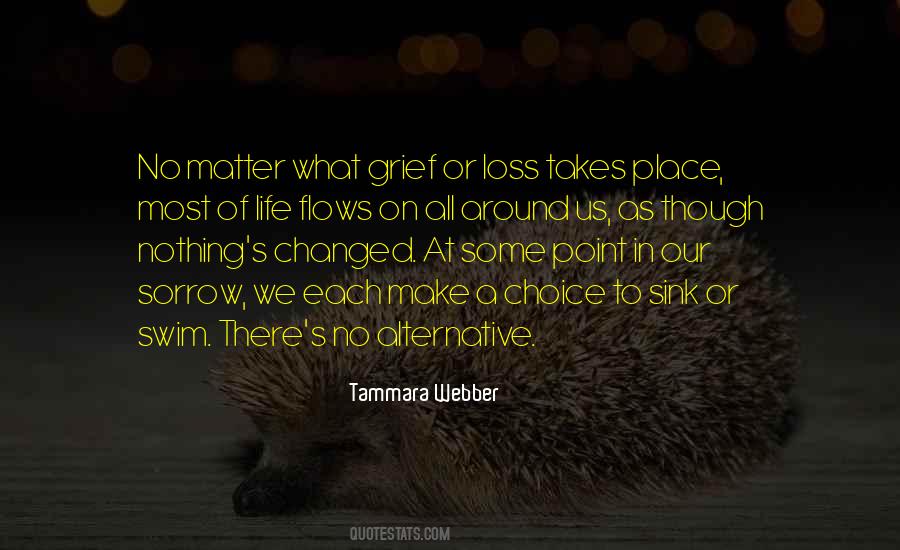 #38. I think every young girl at some point in her early life wonders what it's like to be a princess. They like the idea of dressing up and the fun of it. - Author: Julie Andrews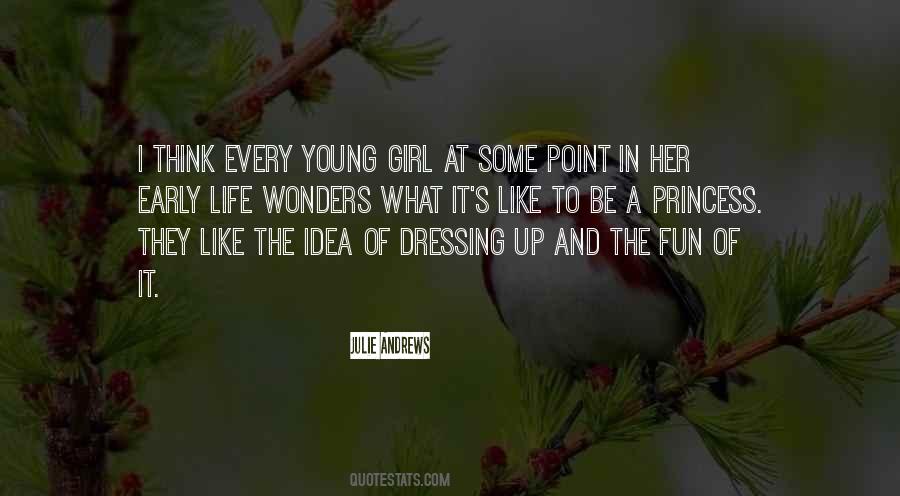 #39. No thinking being lives who, at some luminous point of his life of thought, has not felt himself lost amid the surges of futile efforts at understanding, or believing, that anything exists greater than his own soul. - Author: Edgar Allan Poe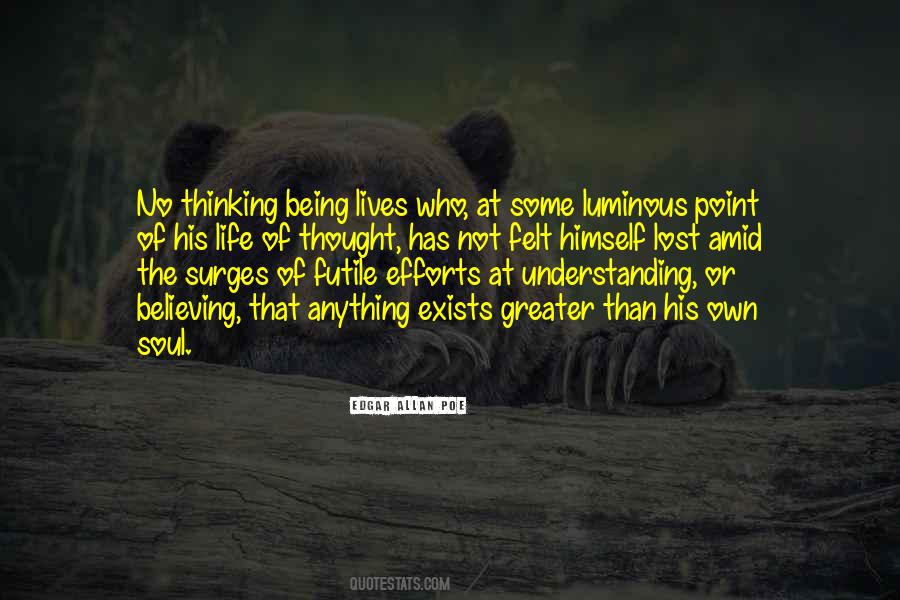 #40. At some point in my life I'd honestly hoped love would rescue me from the cold, drafty castle I lived in. But at another point, much earlier I think, I'd quietly begun to hope for nothing at all in the way of love, so as not to be disappointed. It works. It gets to be a habit. - Author: Barbara Kingsolver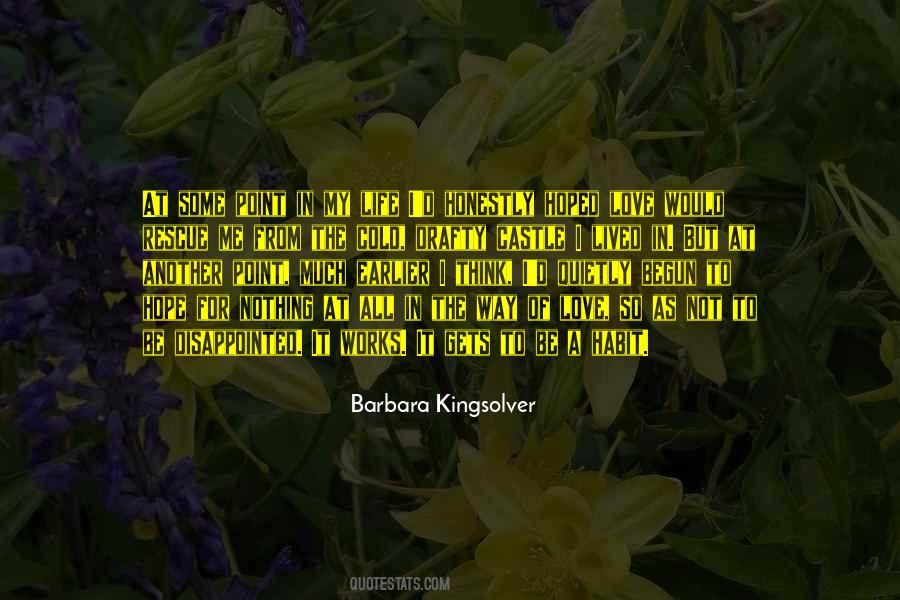 #41. It's an opportunity that's there for all of us, like a life raft or preserver to hang onto when there's nothing else or no one else around because man, we're human and no matter what, one way or another, everyone of us in our lives, at some point in time, are going to feel alone. - Author: Chuck Ragan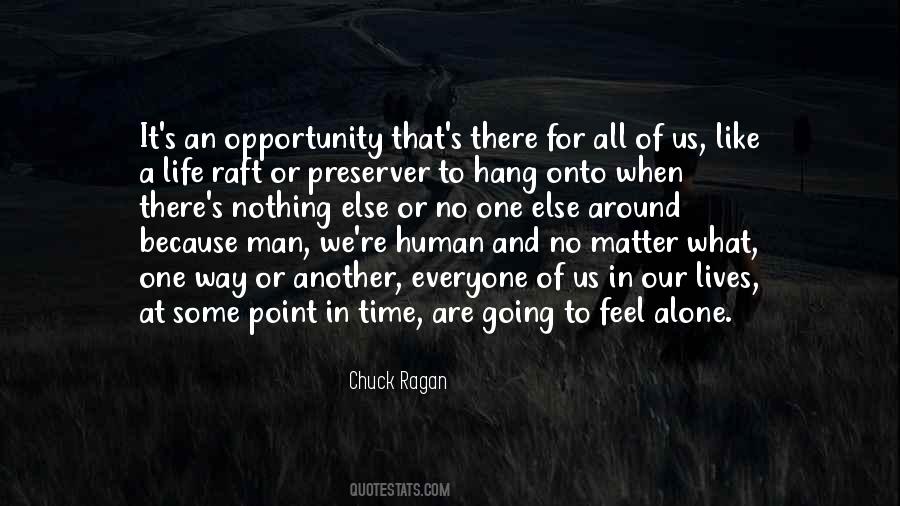 #42. Somewhere along the line, between the idealisms of youth and the realities of adulthood, we become pacified by our jobs; we tolerate how we hurt the world so that we can sustain our lives. At some point, blurred in the past, we traded the greater good for ourselves. - Author: Richard Beckham II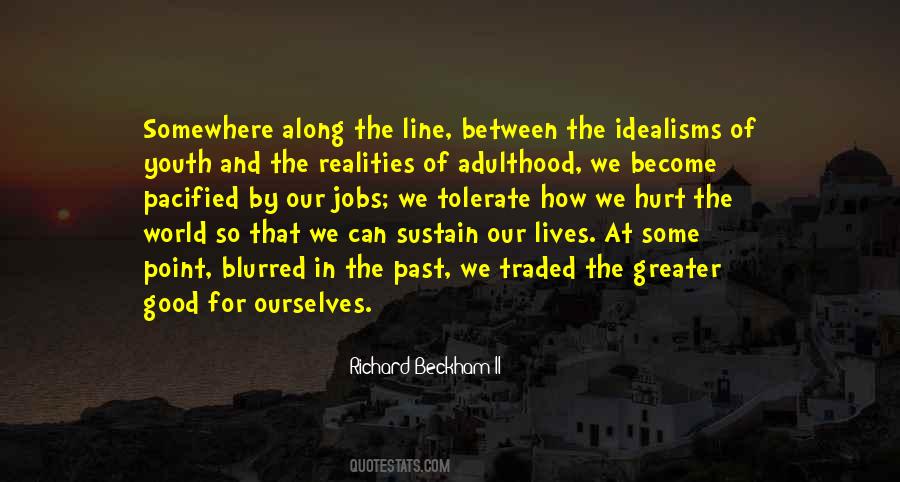 #43. I just wanted to be a good comic and had no sense of show business, but at some point you want the opportunity to write a show about your life. - Author: Marc Maron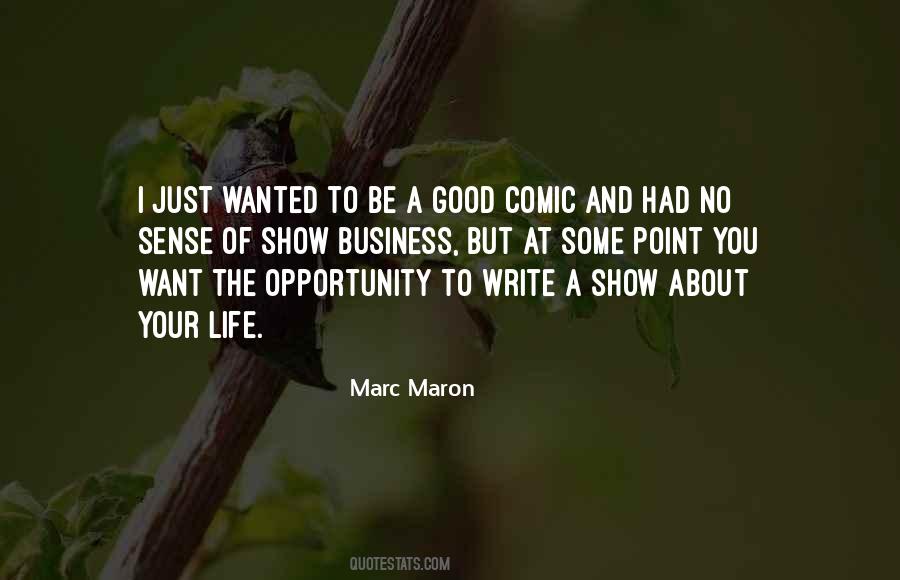 #44. The turning point in the life of those who succeed usually comes at the moment of some crisis. - Author: Napoleon Hill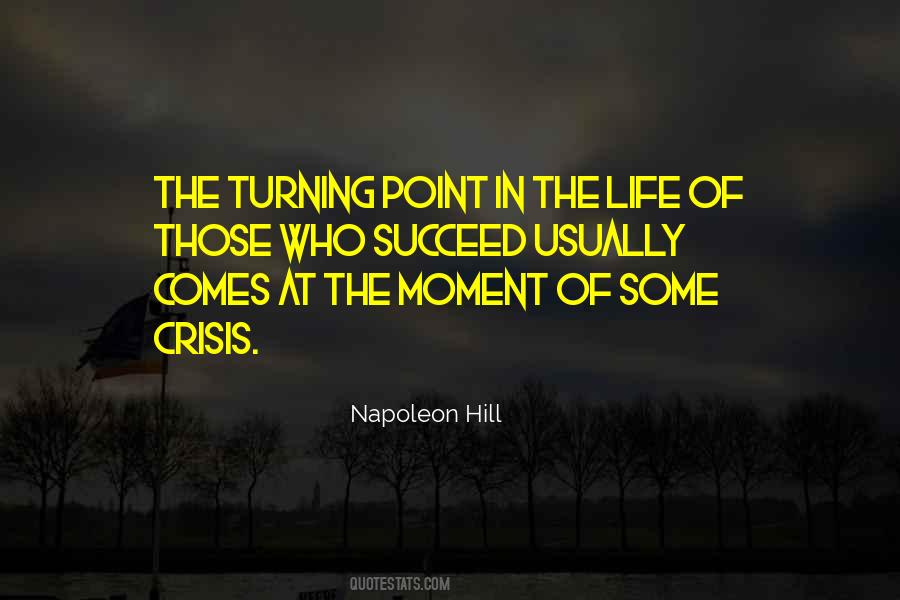 #45. At some point in an unimaginably distant past some little bag of chemicals fidgeted to life. It absorbed some nutrients, gently pulsed, had a brief existence. - Author: Bill Bryson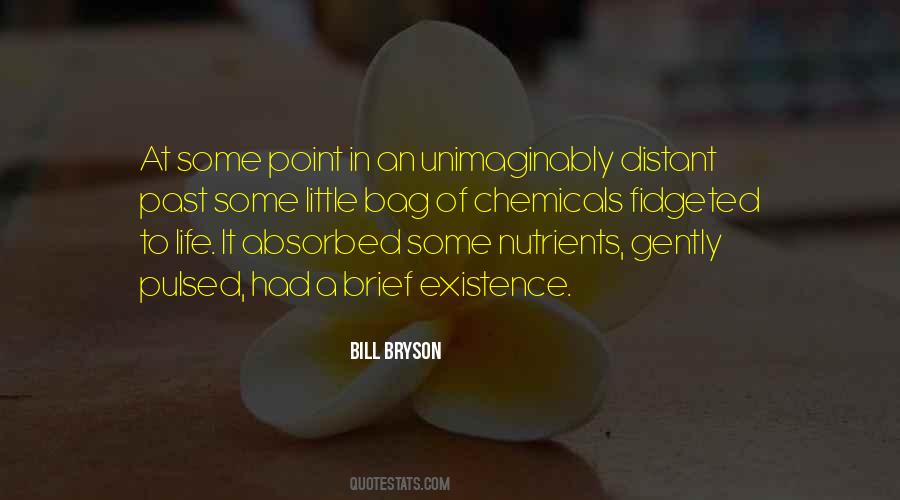 #46. There isn't any questioning the fact that some people enter your life, at the exact point of need, want or desire - it's sometimes a coincendence and most times fate, but whatever it is, I am certain it came to make me smile. - Author: Nikki Rowe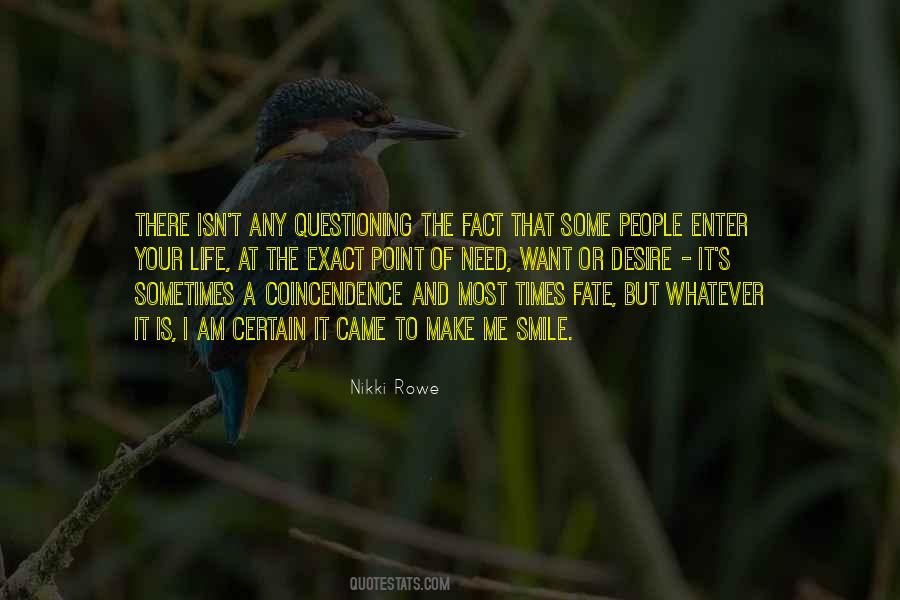 #47. There's the physical life and the voice, but at some point you abandon all of that, you know what the spirit of the person is and you let it descend and just get on with it. - Author: Stephen Frears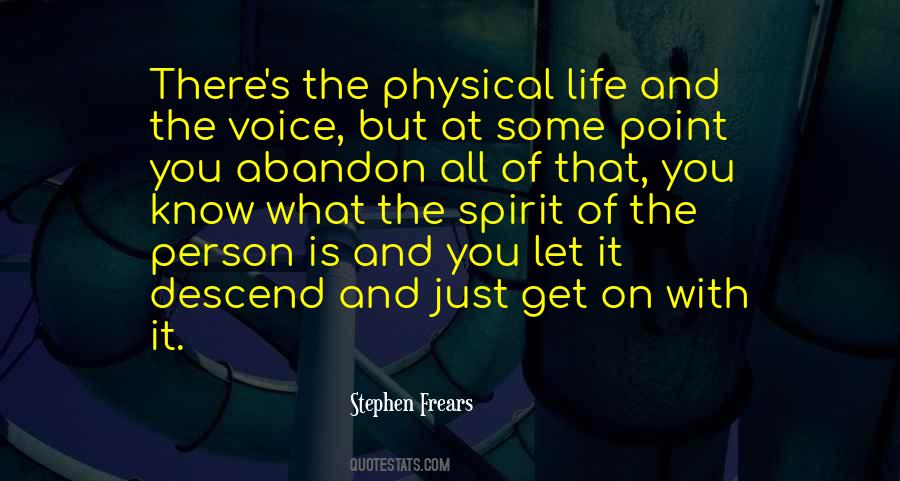 #48. Who hadn't at some point in his life wanted to climb to the top of a sailing ship in full flight? - Author: Lev Grossman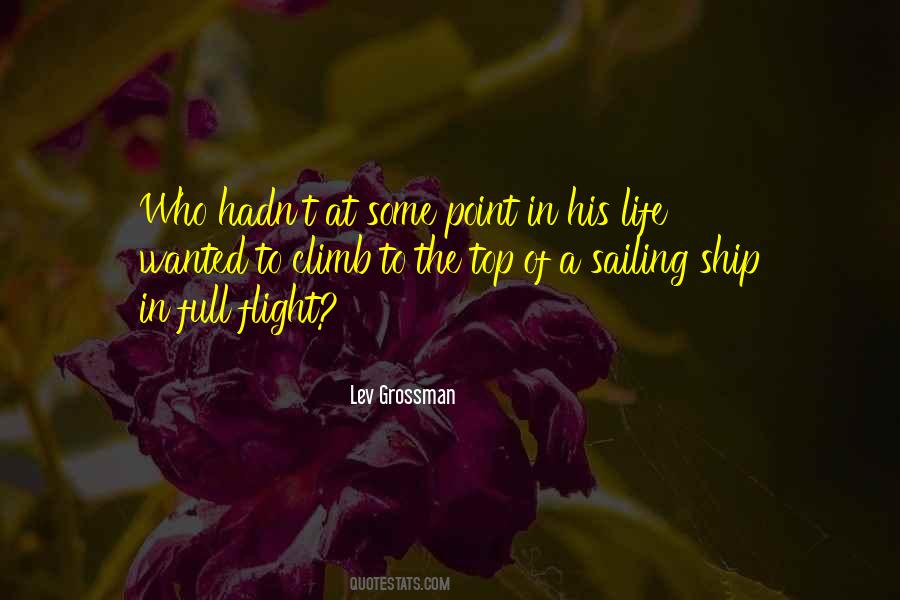 #49. That's the way it is at some point in life. An inevitable consequence of living. A lot of things begin falling away. - Author: Charles Frazier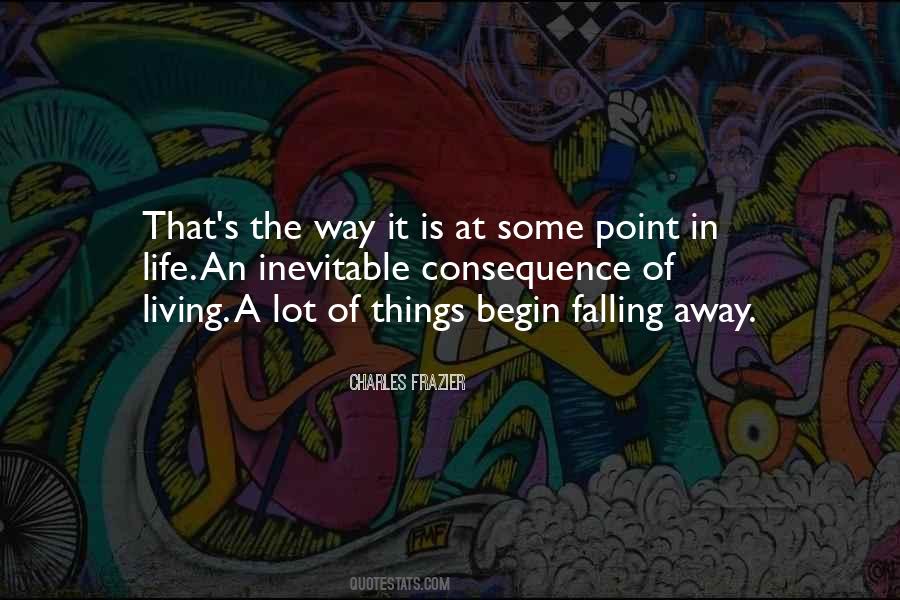 #50. Surely every one realizes, at some point along the way, that he is capable of living a far better life than the one he has chosen. - Author: Henry Miller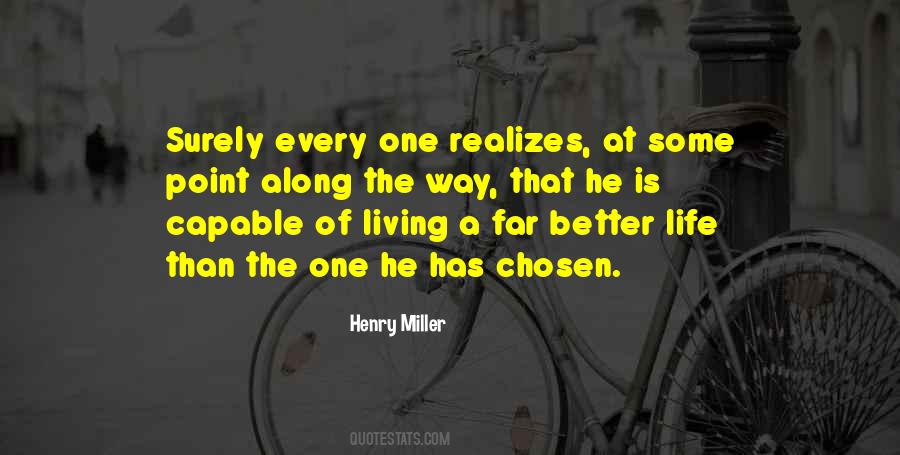 #51. As for the journey of life; at some point you will realize that YOU are the driver and you will drive! - Author: Steve Maraboli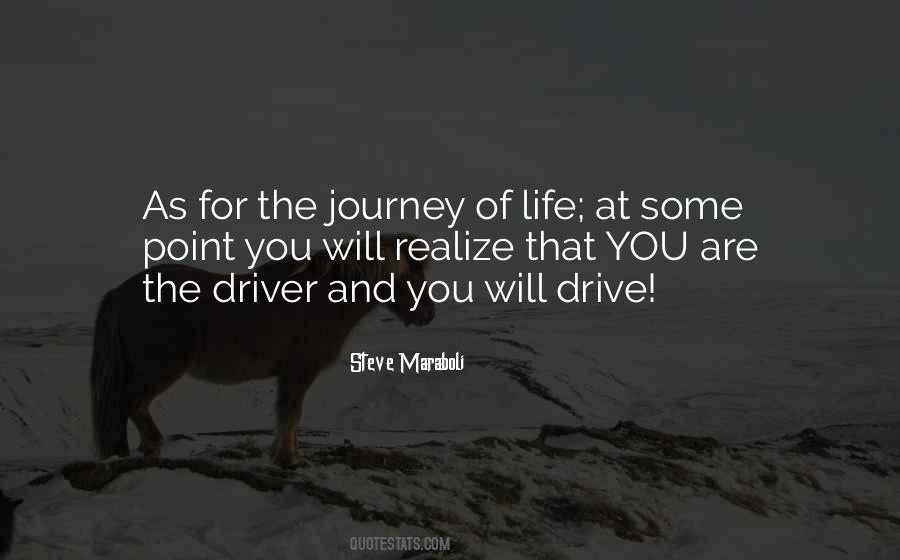 #52. Perhaps it was inevitable that all learning, whether born of good or bad intention, whether used to give life or to take life away, must come to light at some point in time. Perhaps - Author: Terry Brooks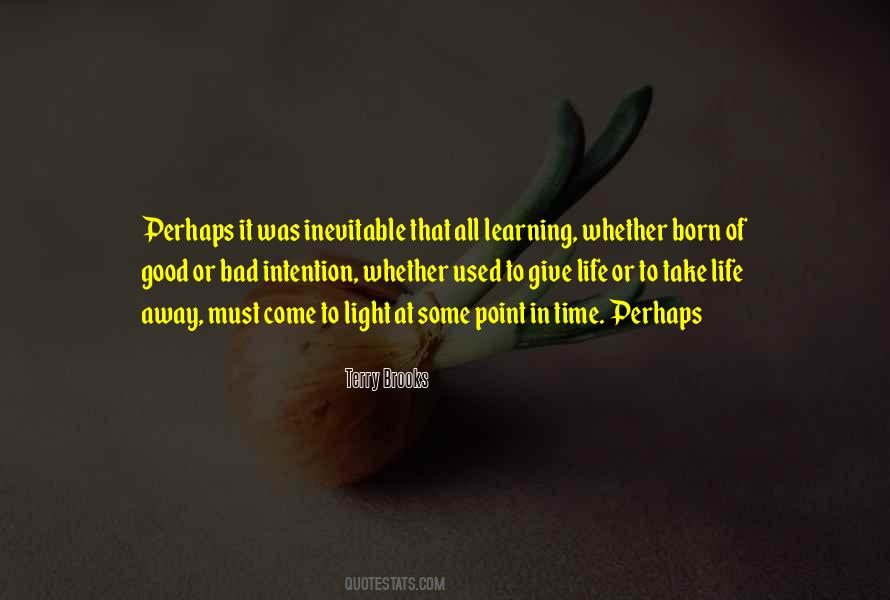 #53. Remember,too,that all who succeed in life get off to a bad start,and pass through many heartbreaking struggles before they "arrive". The turning point in the lives of those who succeed usually comes at some moment of crisis,through which they are introduced to their "other selves". - Author: Napoleon Hill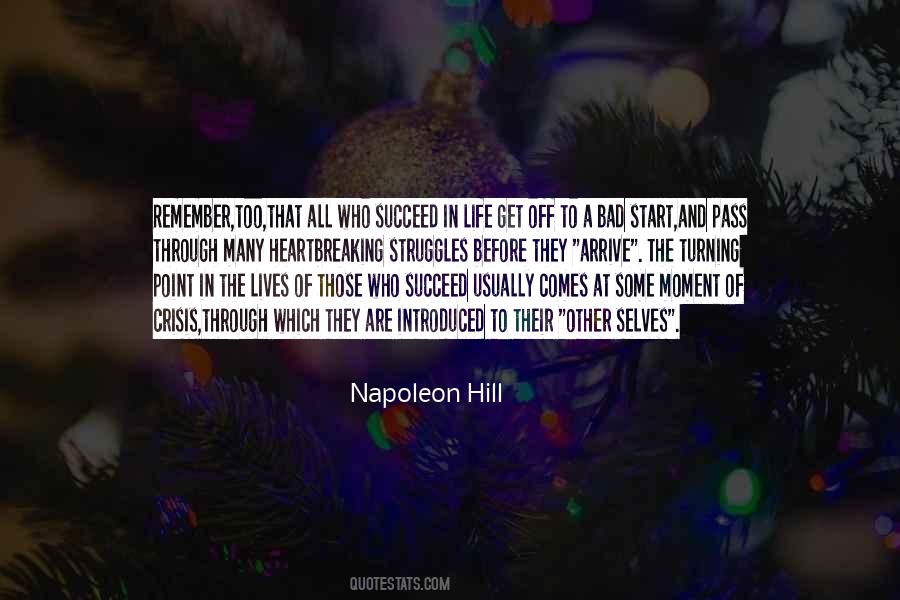 #54. There's a great charm in theatre; I enjoyed doing it for twelve years and did lots of plays. At this chapter of my life, I am a cinema actor, and I would like to continue to be so, and at some point I would return to the theatre. - Author: Boman Irani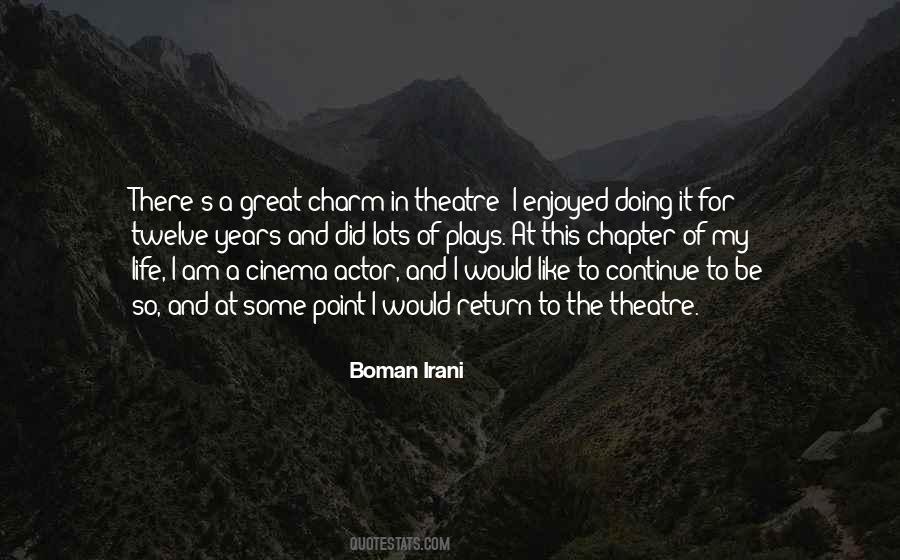 #55. We will, at some point, reflect back at our rampant acceptance of speciesism with profound regret. Our journey to understanding that all demonstrations of life possess equal value is a slow and harrowing one. - Author: Ian Somerhalder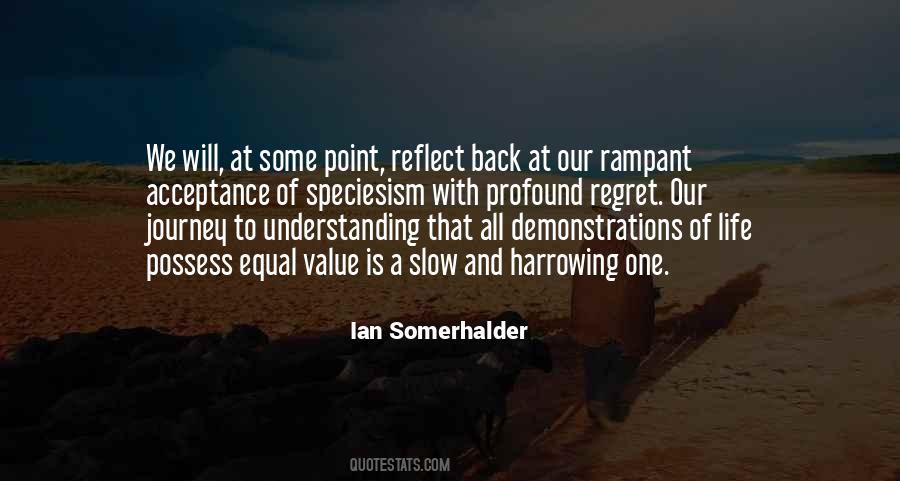 #56. What we want in students is creativity and a willingness to fail. I always say to students, 'If you've never at some point stayed up all night talking to your new boyfriend about the meaning of life instead of preparing for the test, then you're not really an intellectual.' - Author: Alison Gopnik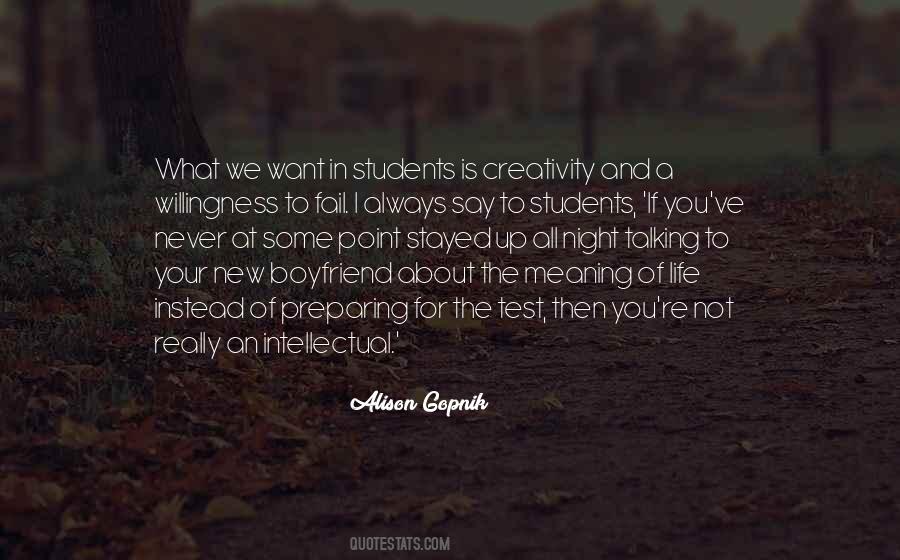 #57. At some point, don't voters start to see all of public life as one big polluted river? And if they do, don't they stop saying things like "That's a busted tire floating by" and "That's an old shoe"? - Author: Peggy Noonan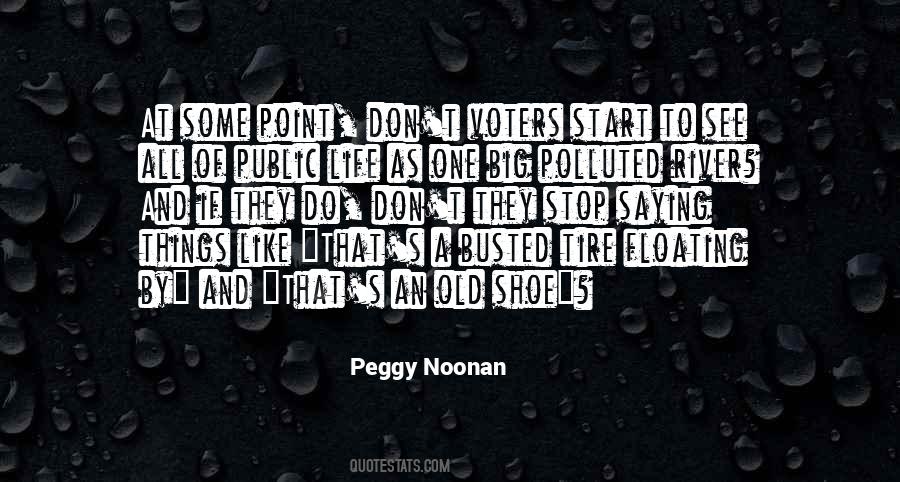 #58. I don't understand how everything changes, how the layers of your life get buried. Impossible. At some point, at some time, we must all explode. - Author: Lauren Oliver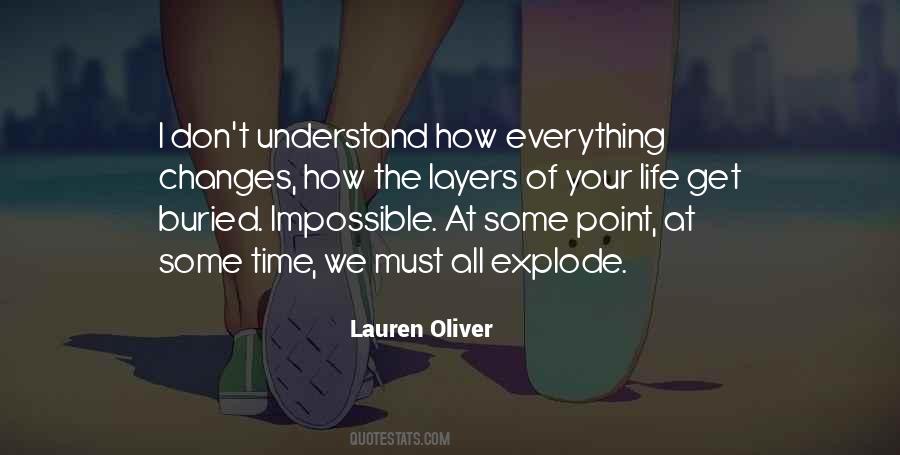 #59. Gotta take life by the balls at some point and squeeze those fuckers with the skill of a whore. - Author: Tillie Cole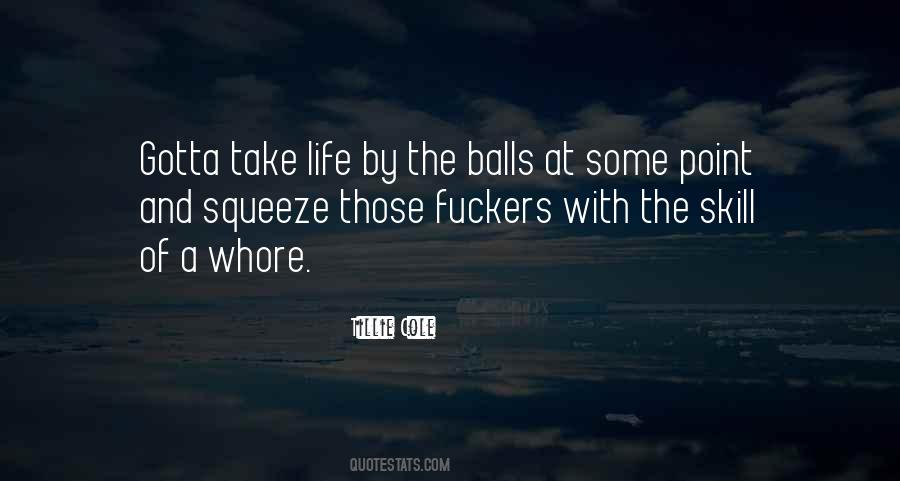 #60. I've always believed in God. I also think that's the sort of thing that either comes as part of the equipment, the capacity to believe, or at some point in your life, when you're in a position where you actually need help from a power greater than yourself, you simply make an agreement. - Author: Stephen King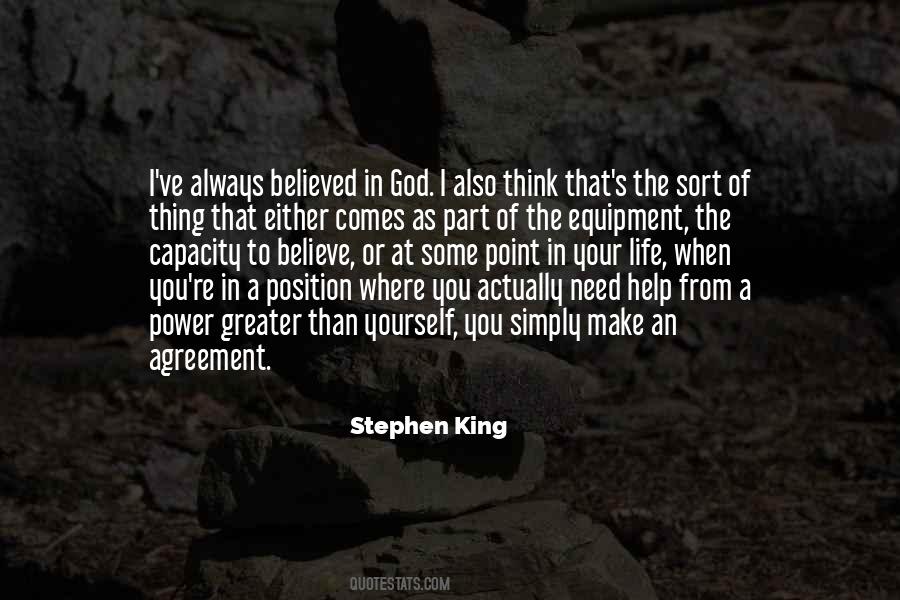 #61. In the history of mankind, no single person yet has learned to swim by having the strokes explained. At some point, they dive in. - Author: Charles Martin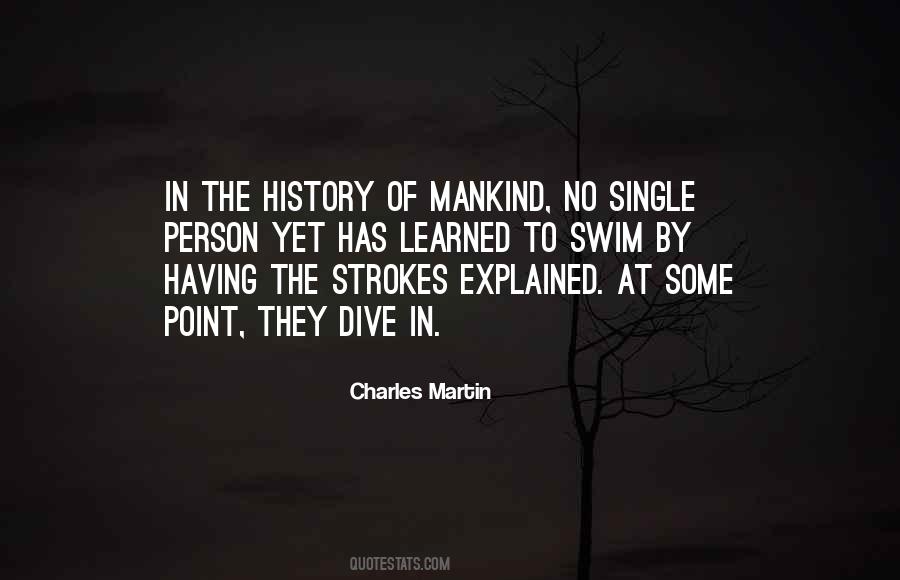 #62. Mere existence is already the result of incredible luck. Such was the case on Earth in the past, and such has always been the case in this cruel universe. But at some point, humanity began to develop the illusion that they're entitled to life, that life can be taken for granted. - Author: Liu Cixin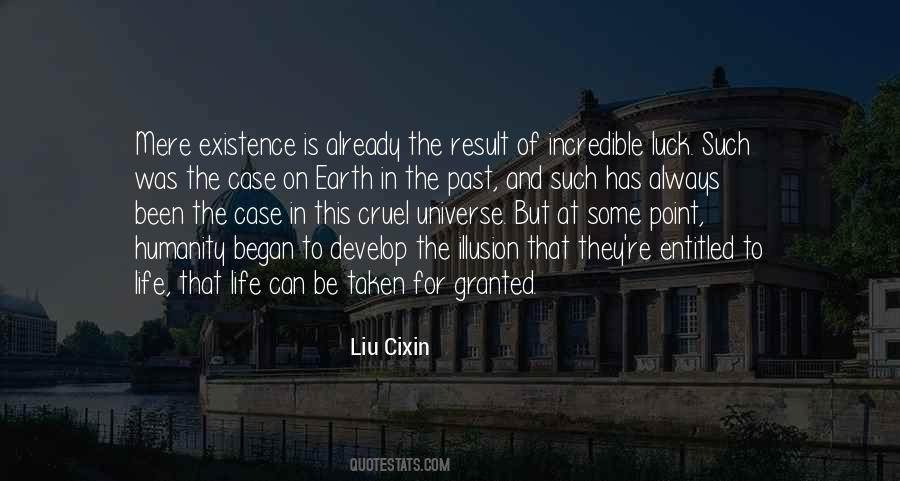 #63. When we live the 21st-century good life, almost every aspect of it is predicated on not looking at the implications of what we're up to. Happiness at this point has a lot to do with not looking, so you don't feel complicit in some vast and awful enterprise. - Author: Paolo Bacigalupi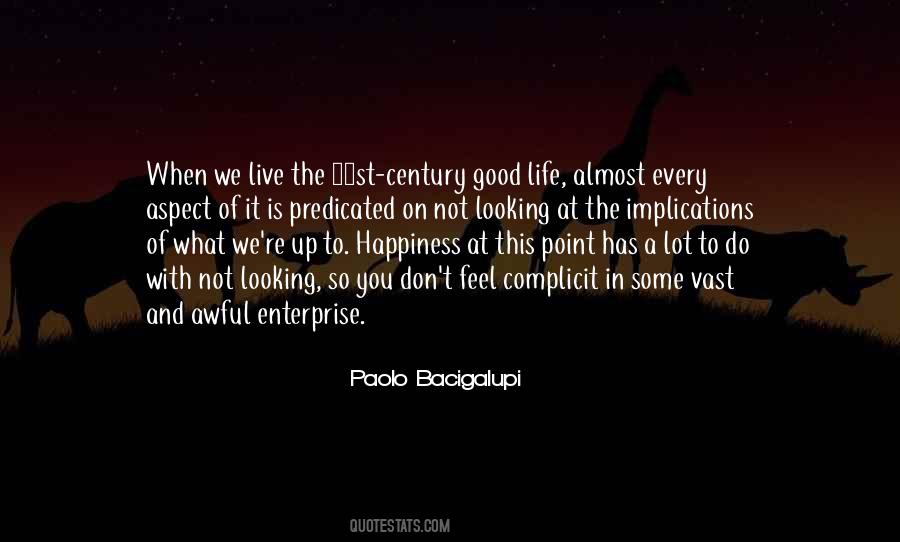 #64. I kind of had my life planned out for me. I'd be married at some point, have, you know, 1.5 children, and be a principal possibly one day. But I think that that was kind of my problem. I allowed myself to plan out my life and didn't let provident direction guide my life. - Author: Clay Aiken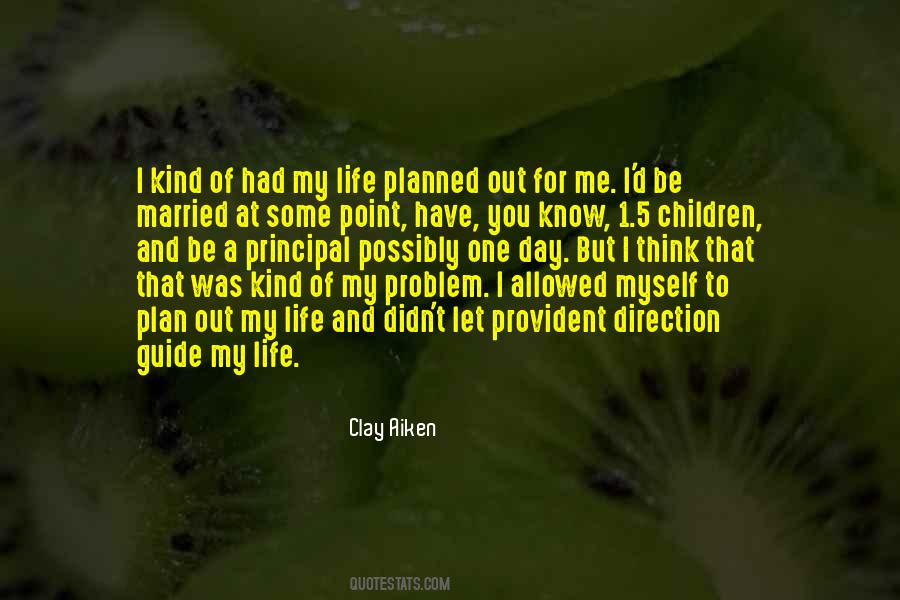 #65. You're supposed to take a second if life is going well, to enjoy it and not just move on with the rest of your day worrying about the next thing. And it's a really trite point in some ways. But it's bizarre how little I had done it at various points in my life. - Author: Domhnall Gleeson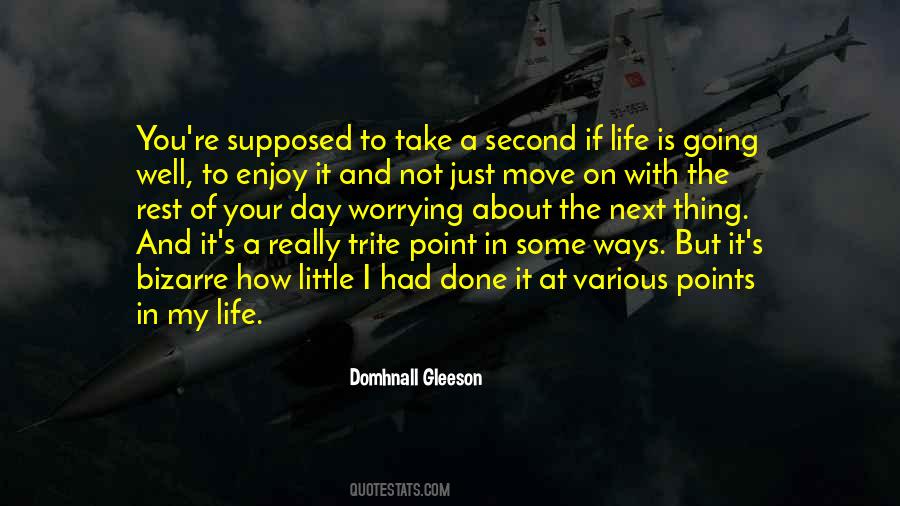 #66. The last best hope of life is that at some point during living it, all that you did wrong will suddenly teach you to do right. - Author: Thomas H. Cook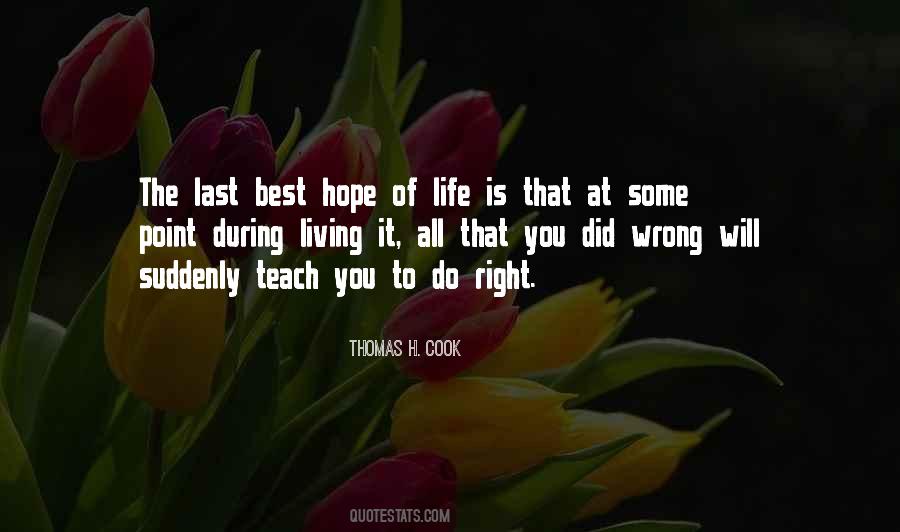 #67. You cannot afford to live in potential for the rest of your life; at some point, you have to unleash the potential and make your move(ment). - Author: Eric Thomas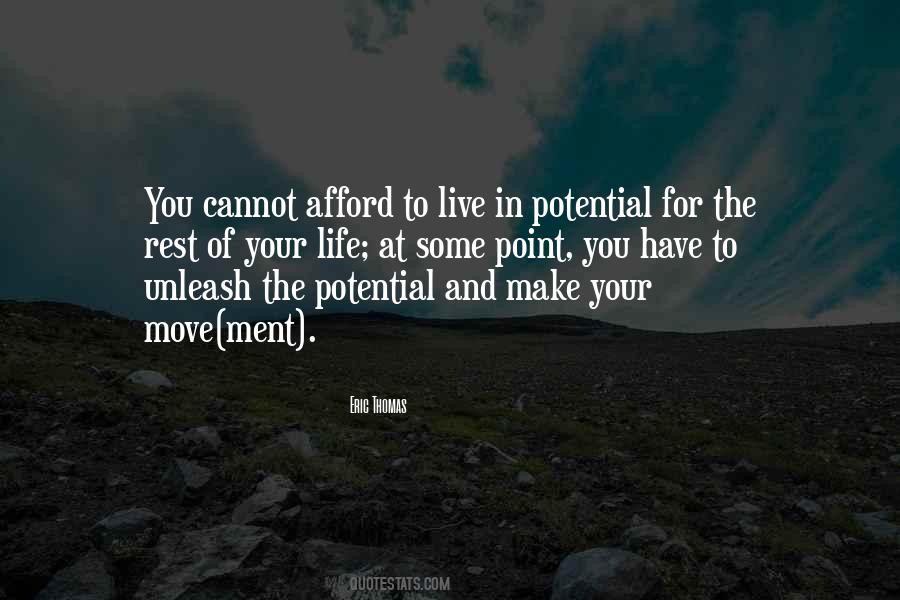 #68. I usually feel like the role comes to you to sort of illuminate some piece of where you are in your life. I feel like I myself am a single woman and I'm childless - by choice - at this point, and I don't know what will happen. - Author: Sarah Paulson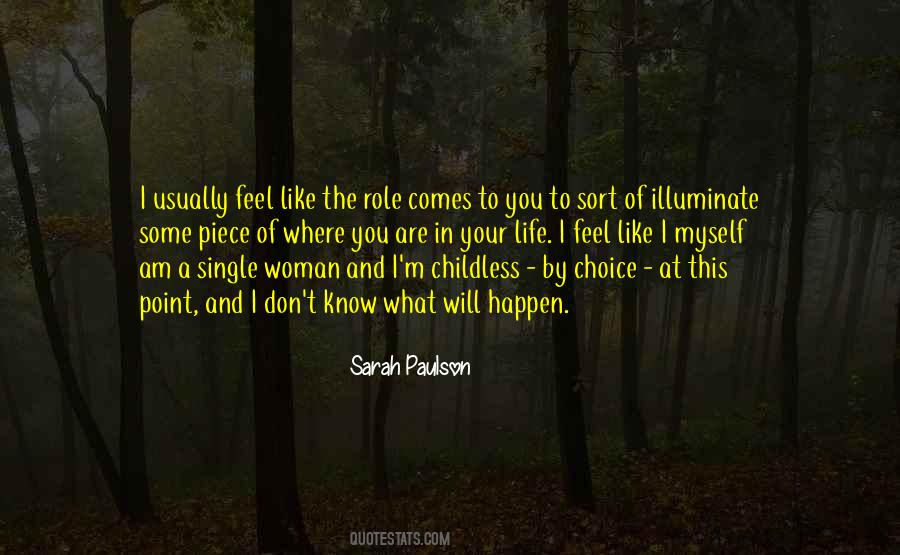 #69. When I was still drinking, I thought I was kind of in control of everything in my life and other people's lives and realized at some point that that just wasn't the case at all. - Author: Jason Isbell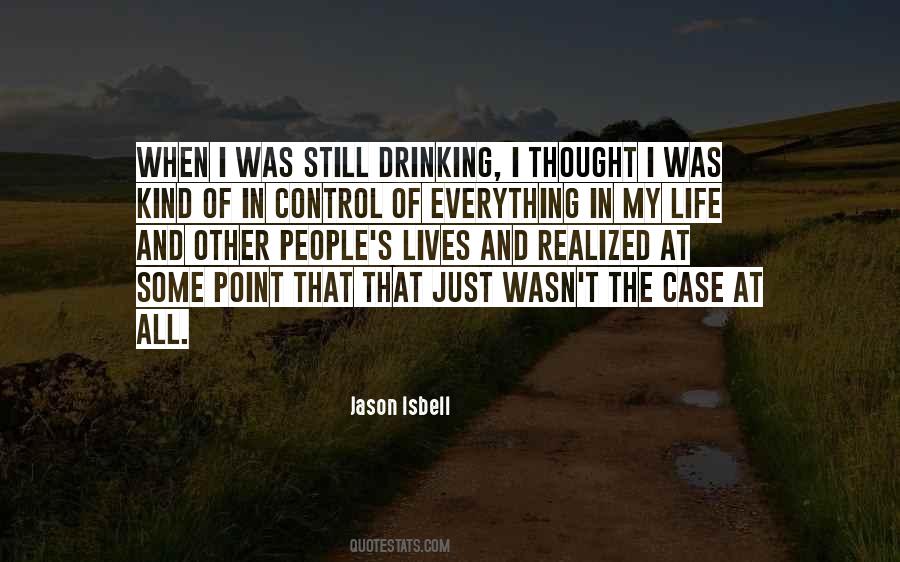 #70. At some point people either had to throw off the wounds of their childhood or go through life permanently crippled - Author: Susan Elizabeth Phillips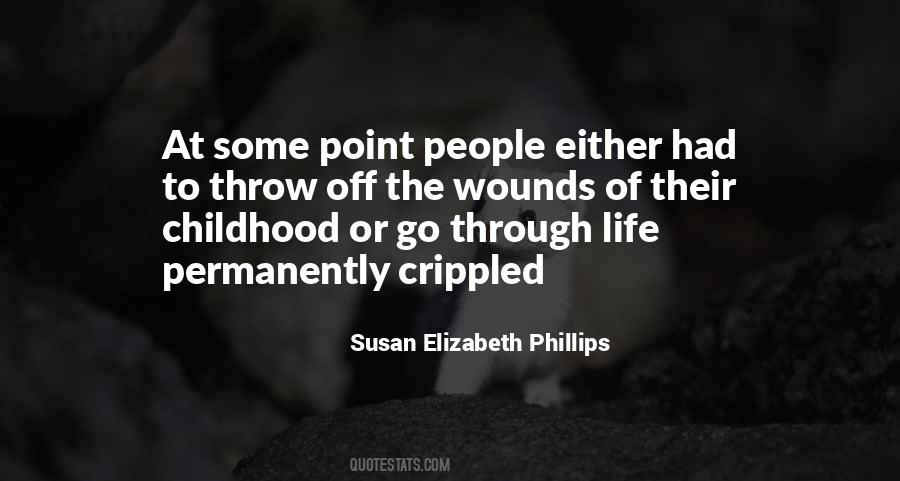 #71. There are just some things that are outside of comprehension, even if we can quantify them. At some point, science becomes magic. - Author: Jay Hosking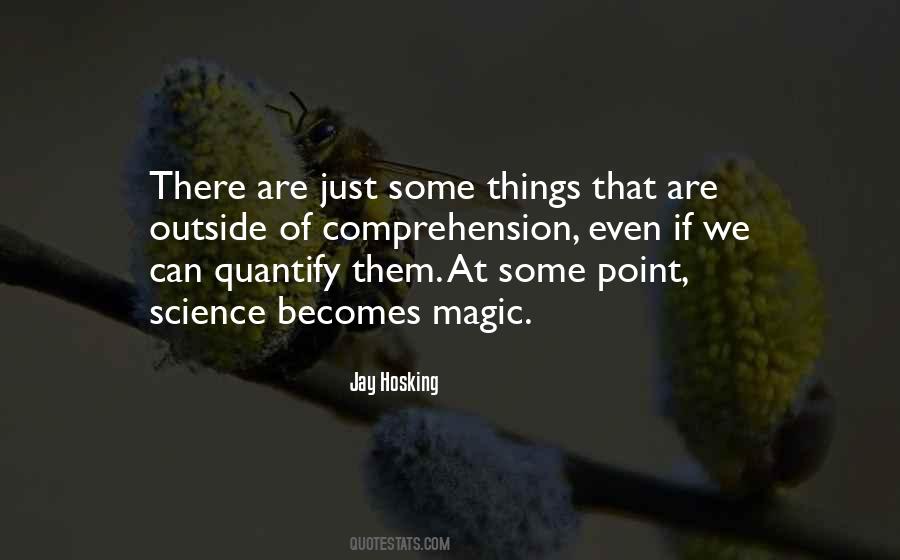 #72. It's fascinating how all of us, everyday, rely - at some point, to some extent, for some reason - on faith in our life. Whether it's God or not, or "Please help me!" - Author: Kathleen Turner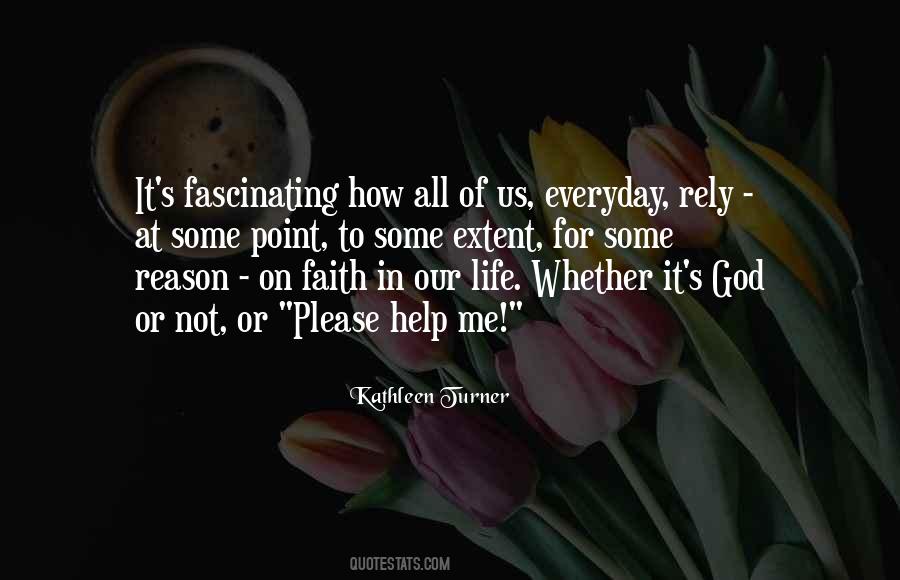 #73. All of us are subjected to somebody else's power at some point. So once in a while you kiss ass. So what? Either you make your peace with that early, or you end up living your life as a crank and a misfit. - Author: Sue Grafton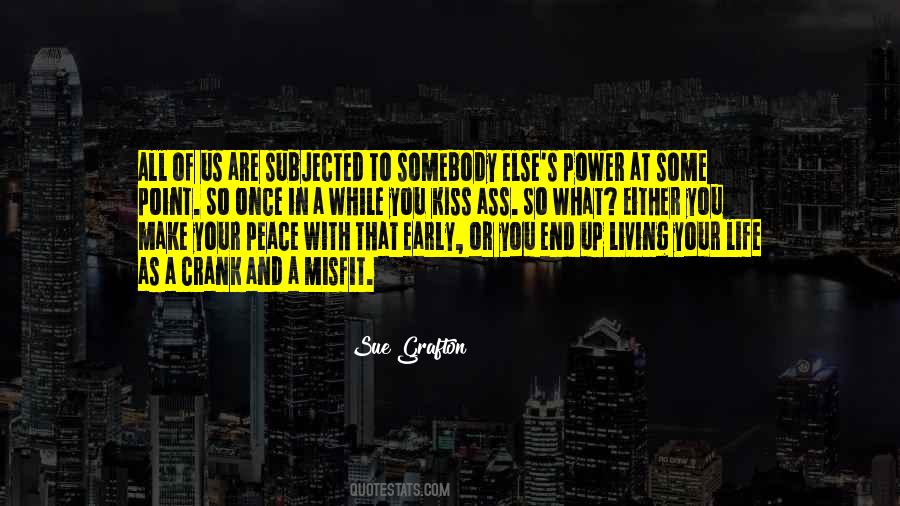 #74. If we want to truly live, at some point, we find the dark facts of psychic life demand our full attention. - Author: Sandra Lee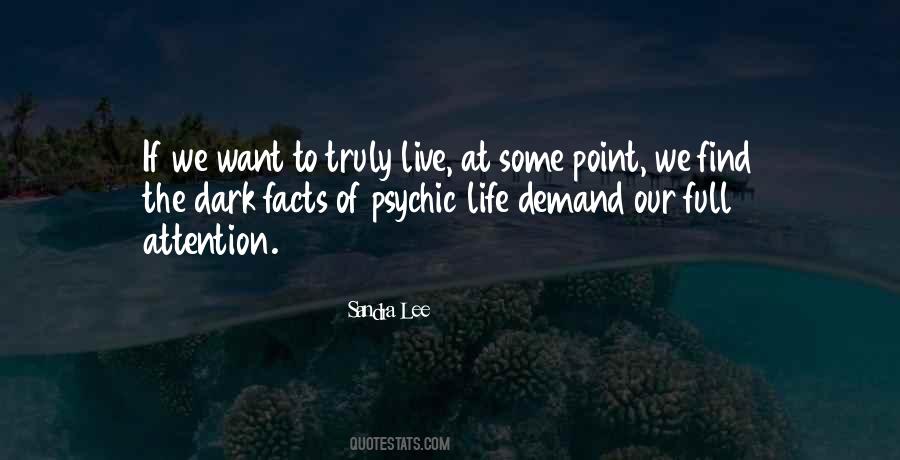 #75. At some point, the world is going to have to bite the bullet and accept a huge downsizing in its way of life to bring the assets-to-debt ratio back in touch with reality. - Author: John L. Casti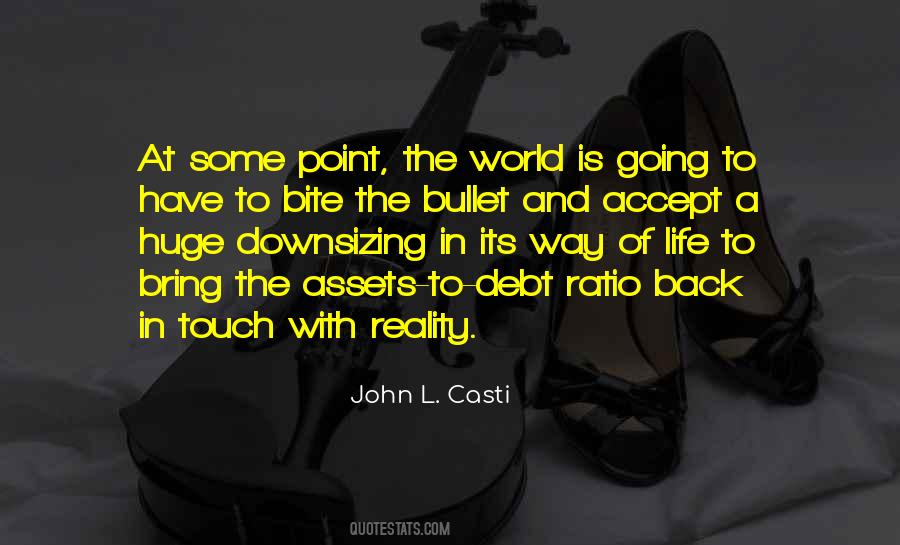 #76. I think anger is a normal response to something horrible that someone has done, another human being has done, and to rob people of life, and that's actually healthy to have, to feel that. At some point you have to figure out, 'How do I let that go?' - Author: Adam Hamilton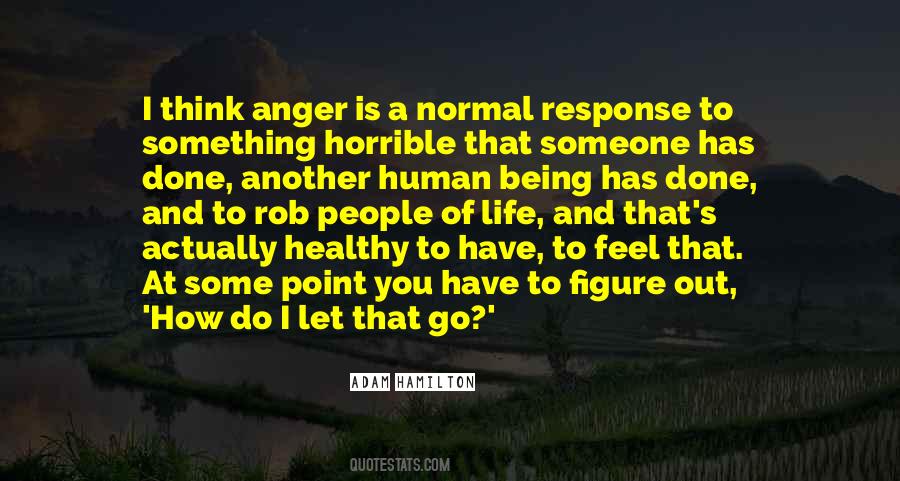 #77. Don't struggle about the struggle. In other words, life's full of ups and downs. So if you're struggling, don't worry, everyone else has or will at some point. - Author: Sean Covey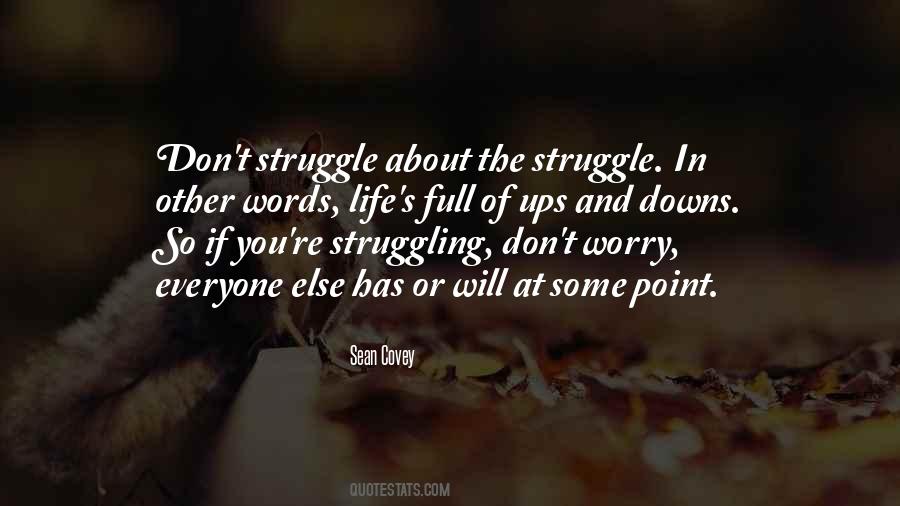 #78. Because at some point you have to realize that some people can stay in your heart but not in your life and this is my way of keeping you in my heart. - Author: Sandi Lynn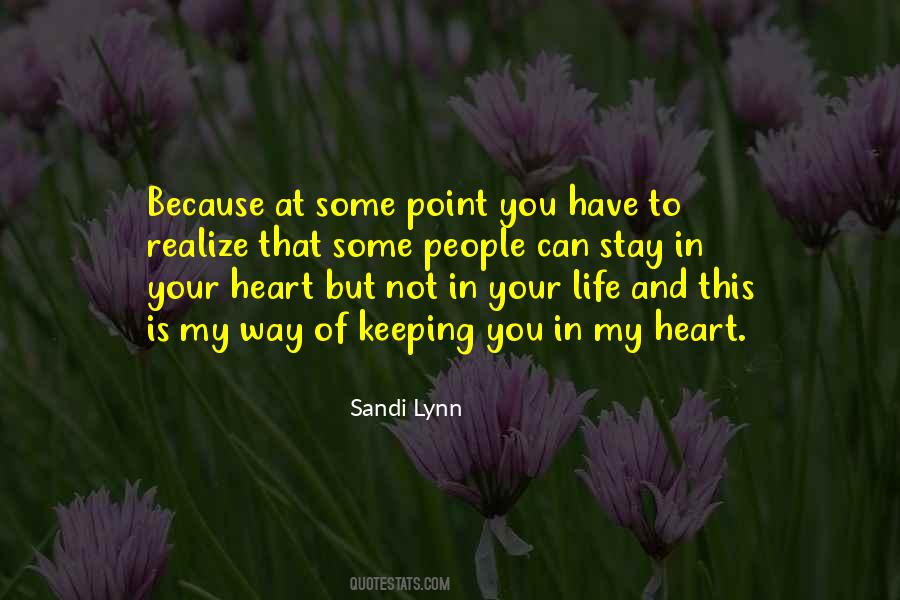 #79. At some point, when we have been blessed with profoundly moving, touching and special moments, it is important to stop questioning and to begin accepting the gift of the experience. Such moments add only richness and great joy to this journey called life. - Author: Susan Barbara Apollon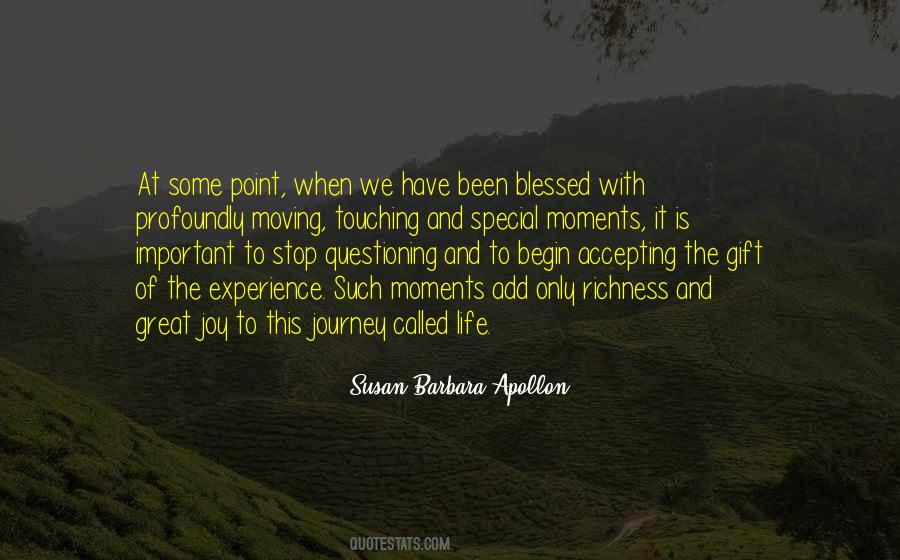 #80. At some point on the morning of the second day she came to a terrifying realisation. She had no idea how it had happened or how she was supposed to cope with it. She was in love for the first time in her life. - Author: Stieg Larsson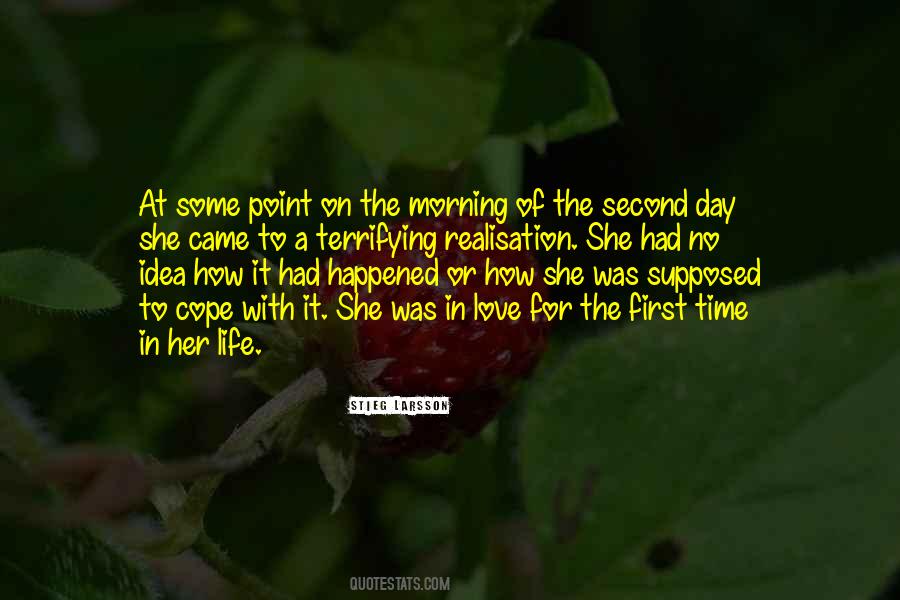 #81. So all of these things are going on that make you wake up and realize you are a mortal person. You can choose to cruise through your life, but if you do, you're going to open your eyes at some point, and it's gone. - Author: Kathy Mattea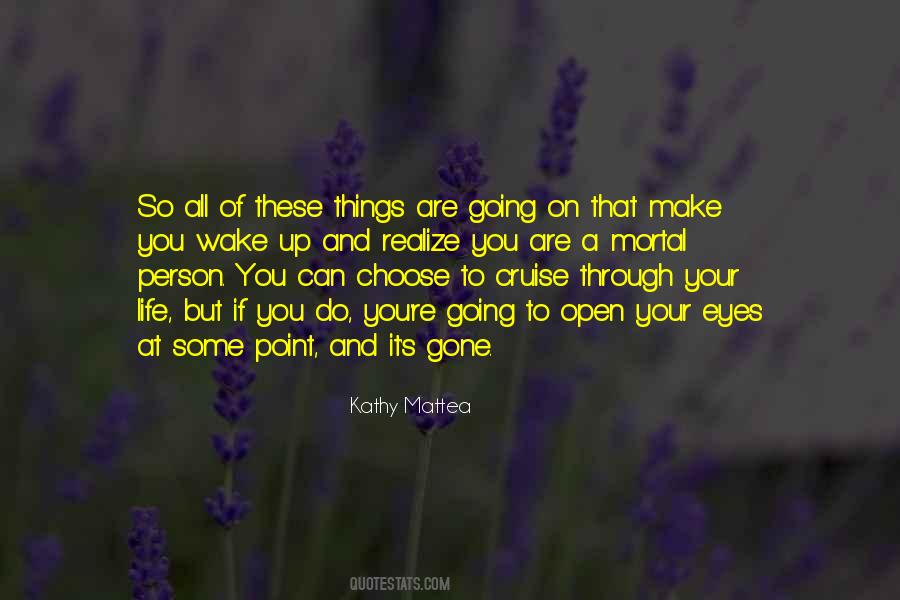 #82. To not be self-conscious of your appearance is huge, and something that I desperately hope to carry into film at some point in my useless life - to not be thinking, 'My ear looks weird from this angle, why is the camera over there?' - Author: Anna Kendrick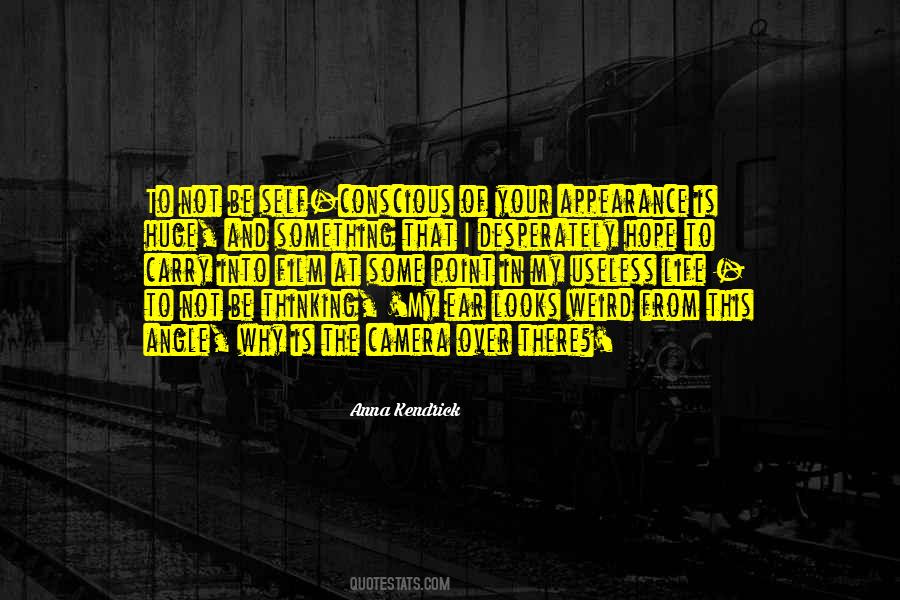 #83. Something can only become an illusion after disillusionment. before that, it is something real. what caused the disillusionment? no one told me the print on the wall was just ink and paper and had no life of its own. at some point the cat stopped blinking, and i stopped thinking it could. - Author: Lynda Barry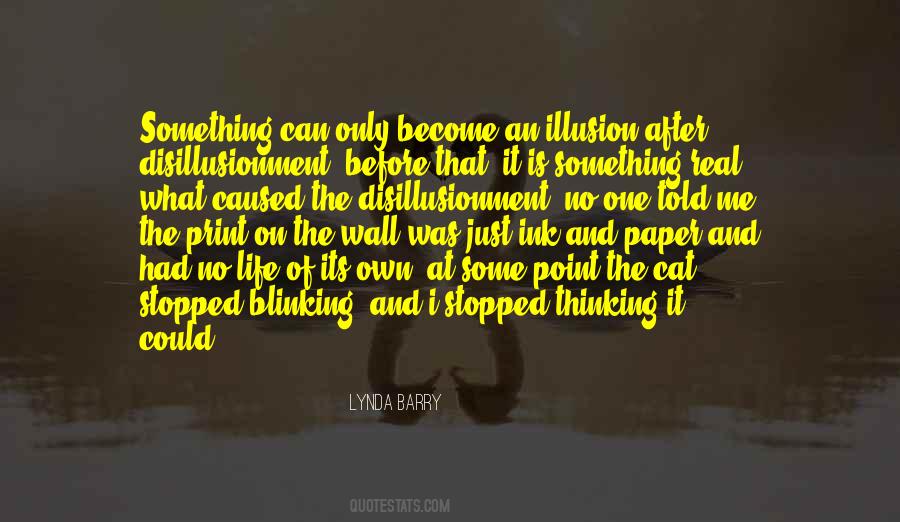 Famous Authors
Popular Topics