Addiction And Substance Abuse Famous Quotes & Sayings
List of top 27 famous quotes and sayings about addiction and substance abuse to read and share with friends on your Facebook, Twitter, blogs.
Top 27 Addiction And Substance Abuse Quotes
#1. Another California study counted 30,000 substance abusers who are pregnant are White woman. So, The Wire paints the picture of drug addiction, drug dealing, and drug abuse as being a specifically a Black issue. - Author: Ishmael Reed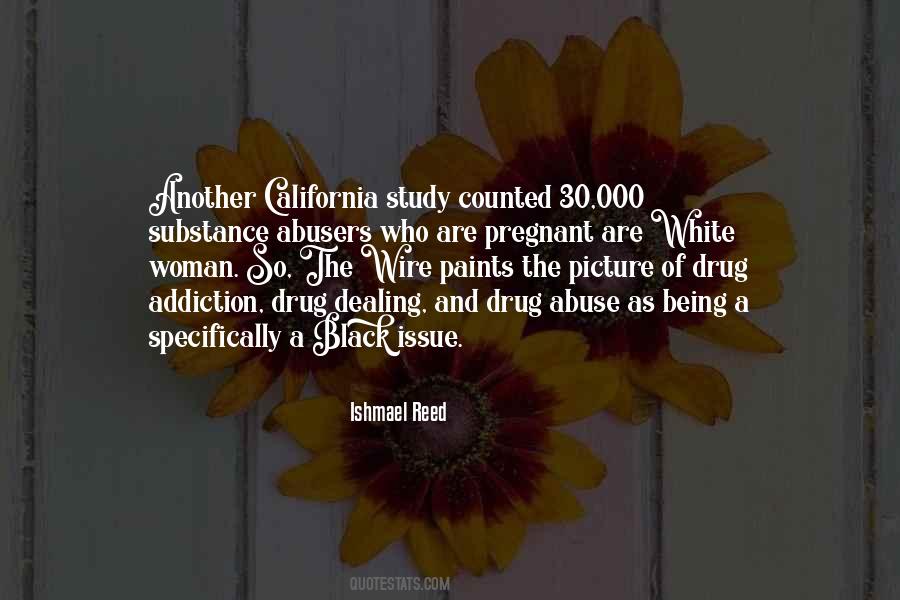 #2. Preconceived notions and rules are antithetical to the creative process. - Author: Scott Kahn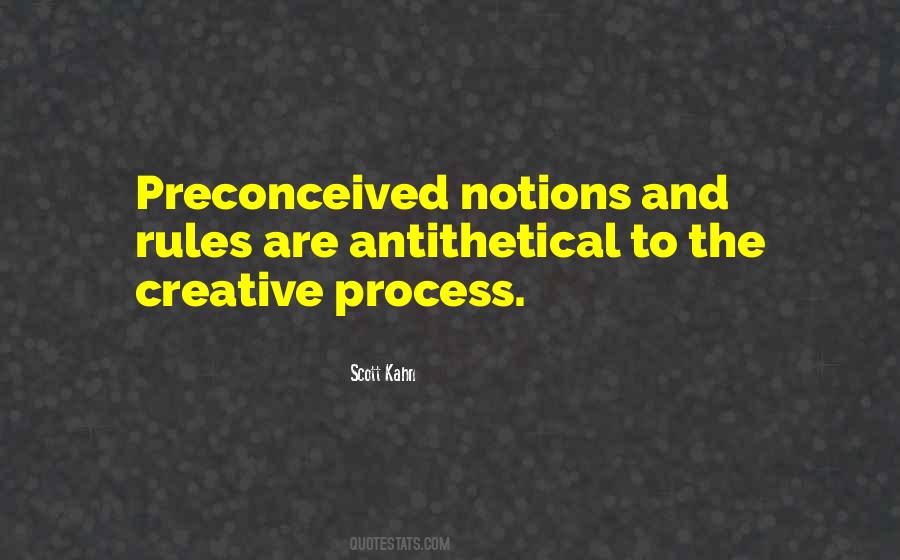 #3. Addiction does not cause partner abuse, and recovery from addiction does not "cure" partner abuse. - Author: Lundy Bancroft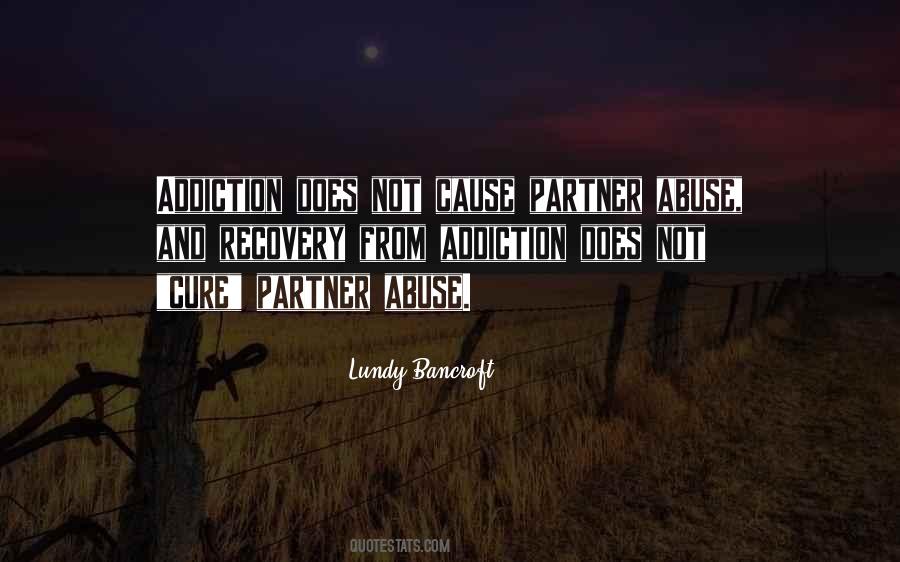 #4. The punishment approach and bad consequences approach to treatment is the kind of thinking that is prevalent in every residential substance abuse treatment center in the United States of which I'm aware. - Author: Chris Prentiss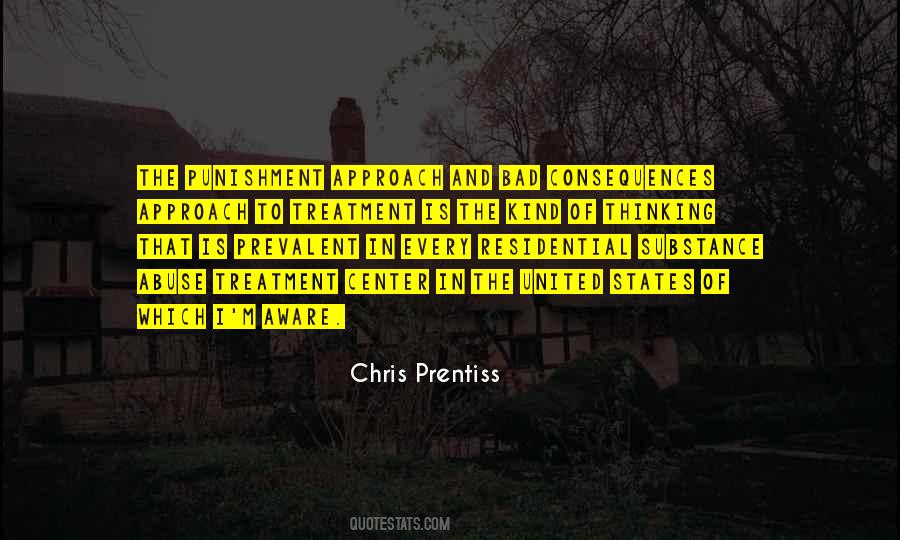 #5. I don't need you to slay my dragons. I can perfectly do it on my own. - Author: Paige Gray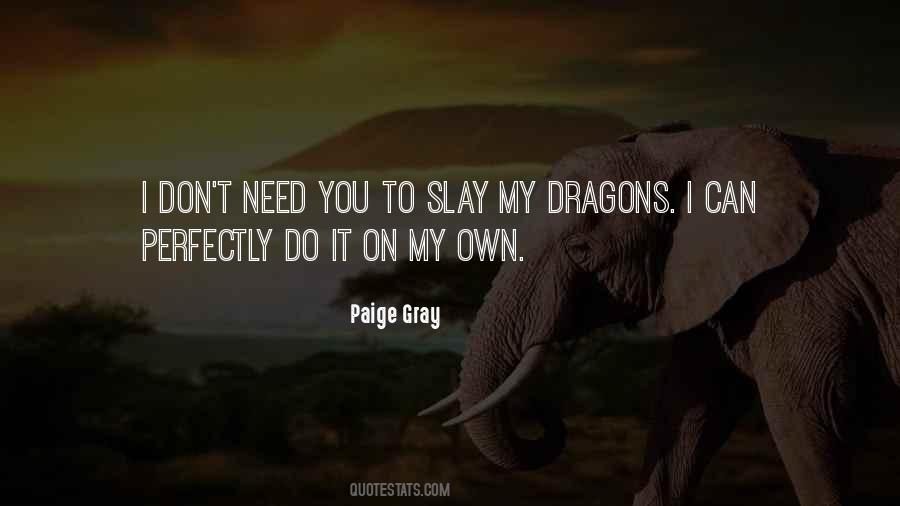 #6. People are the biggest drug addiction in the world, and I mean that quite literally. Take any single substance abuse problem in the world, and it's dwarfed in comparison to the addiction to feelings and people. - Author: Chad Eastham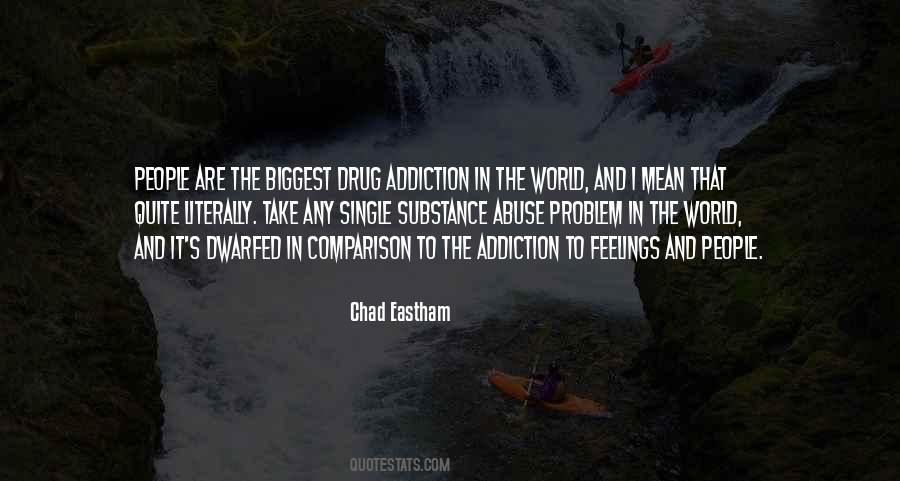 #7. Not everyone is bound for a life of substance abuse and addiction - but the moment you think you're untouchable is the moment you're most likely headed for trouble. If you're going to be obsessed with something, make God your choice. That's a habit worth keeping. - Author: Max Lucado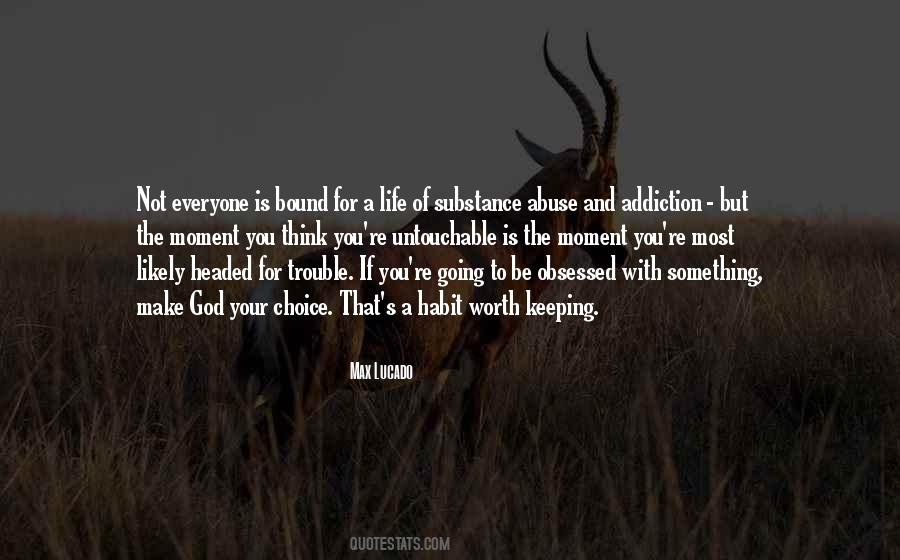 #8. Honey, I usually get $300, but I like you, so I'll just take $200. - Author: Dianne Harman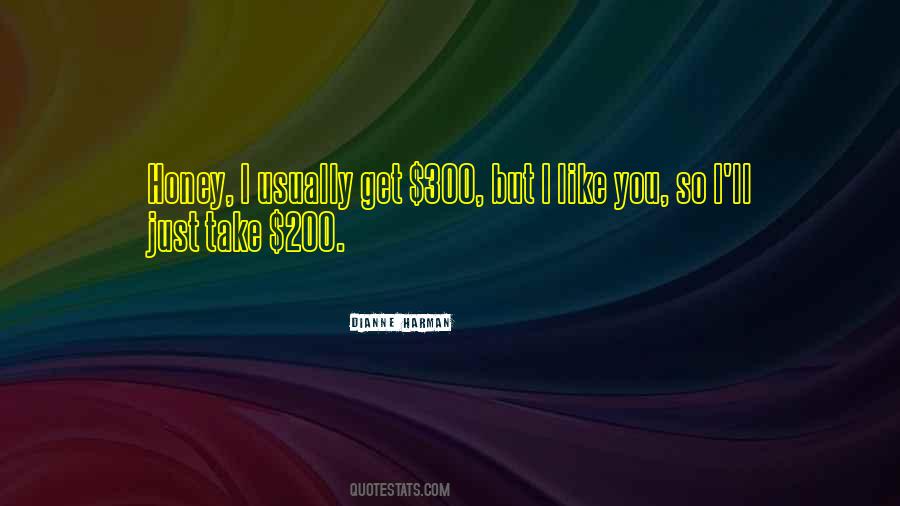 #9. Sorry has got to be the most over-used cliched get-out clause in the history of mankind. Tossed out flippantly without any real meaning or substance. - Author: Siobhan Davis
#10. I work with The National Center on Addiction and Substance Abuse at Columbia University. I sit proudly as one of only two recovering addicts on their board. - Author: Jamie Lee Curtis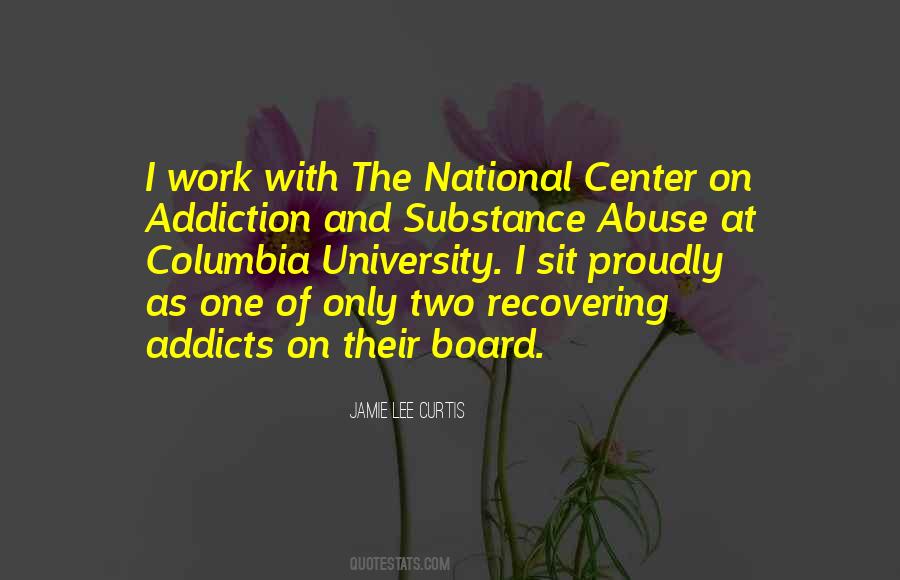 #11. An over-indulgence of anything, even something as pure as water, can intoxicate. - Author: Criss Jami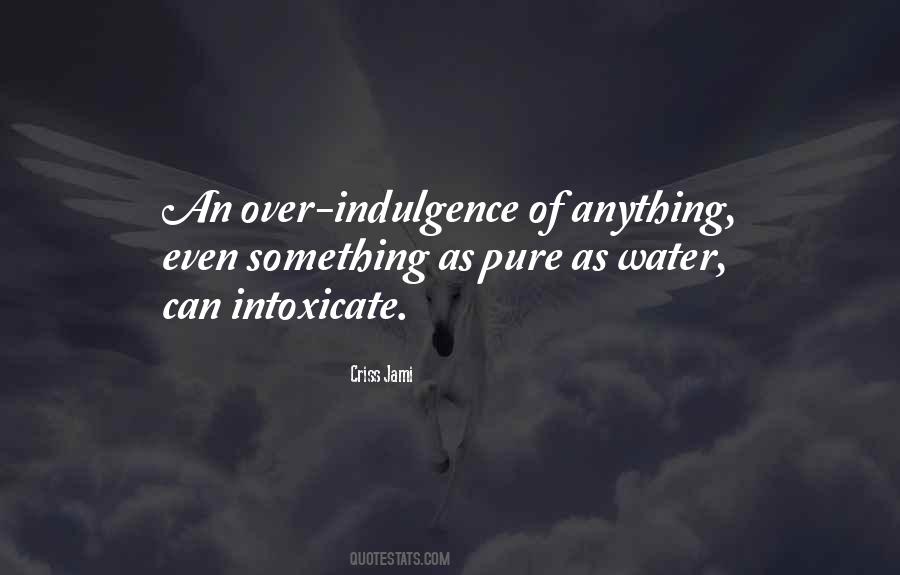 #12. God creates each soul differently, so that when all the mud is finally cleared away, His light will shine through it in a beautiful, colorful, totally new pattern. - Author: M. Scott Peck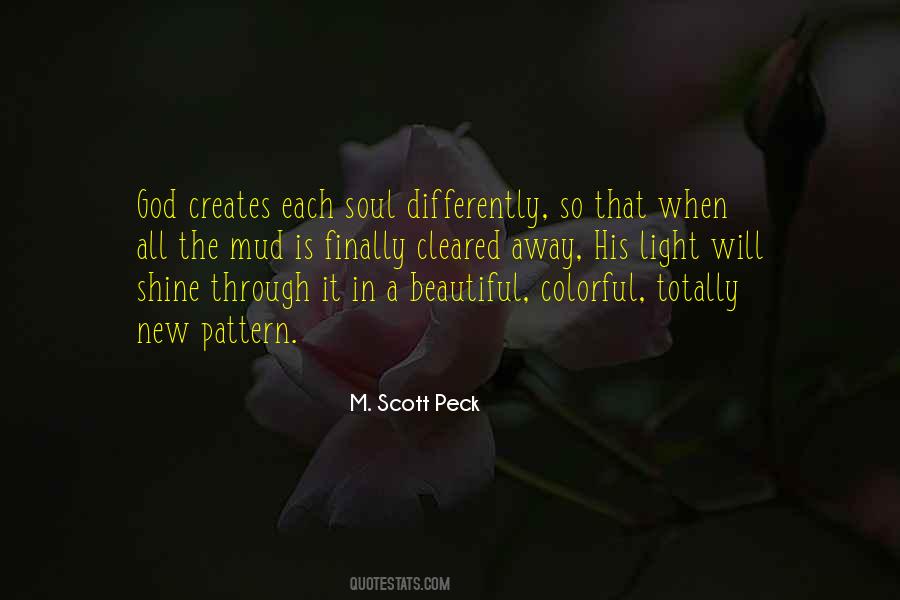 #13. In the debate over opioid addiction, there's one group we aren't hearing from: chronic pain patients, many of whom need to use the drugs on a long-term basis. - Author: S. E. Smith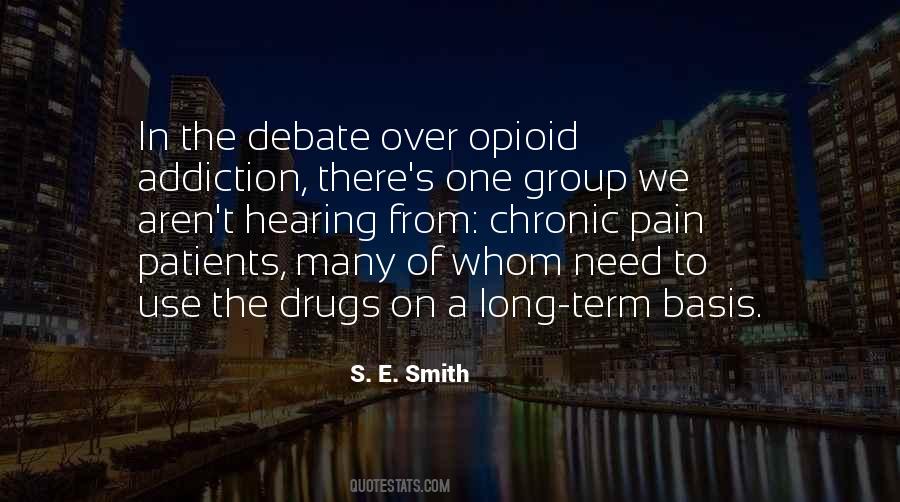 #14. How easy it was, she thought unhappily as she did it, for men and women. They could stand in a street and argue, flirt - they could kiss, make love, do anything at all - and the world indulged them. - Author: Sarah Waters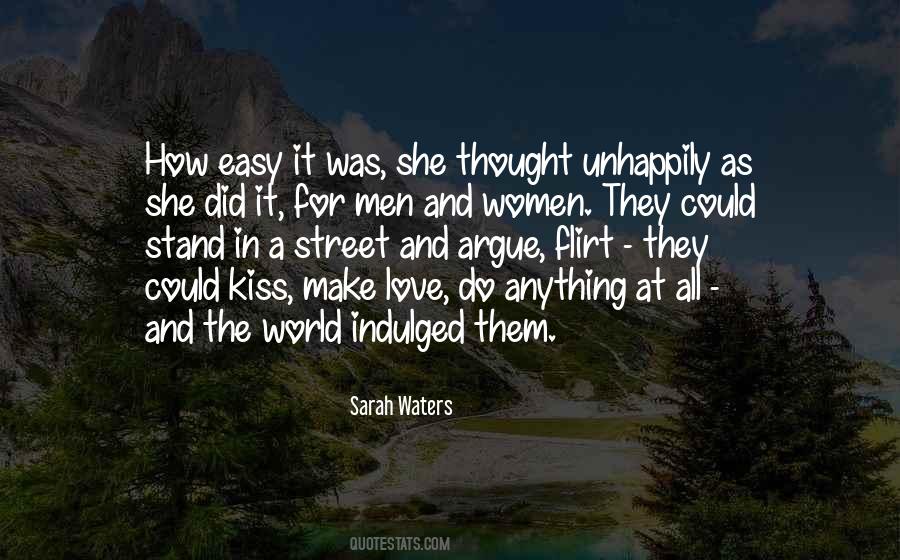 #15. Women have come a long way over the past 20 years, but in substance abuse and addiction, women have come the wrong way. - Author: Joseph A. Califano Jr.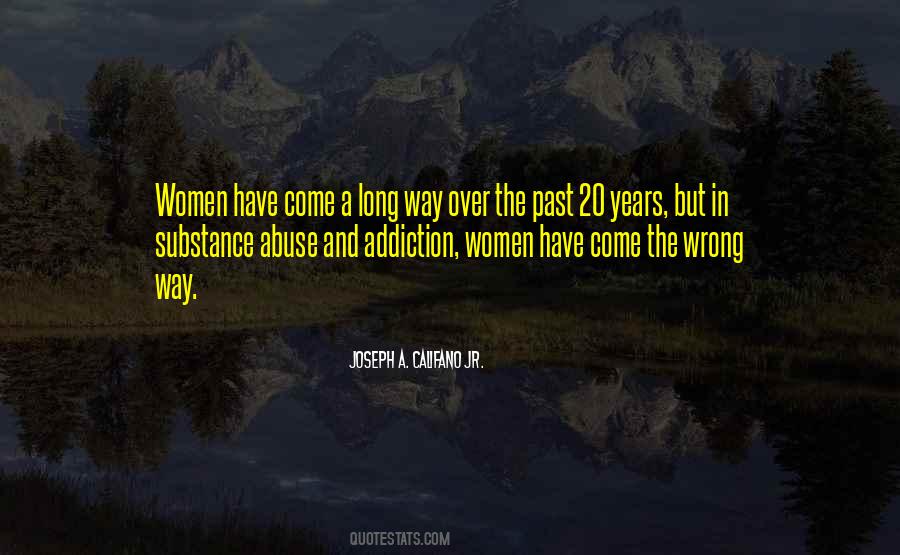 #16. A lot of women don't like when they're sort of fat, but a fat foot is as beautiful as a skinny foot. Think of Greek statues. Look how many people love the foot of the baby! There is something super-charming about the baby foot. - Author: Christian Louboutin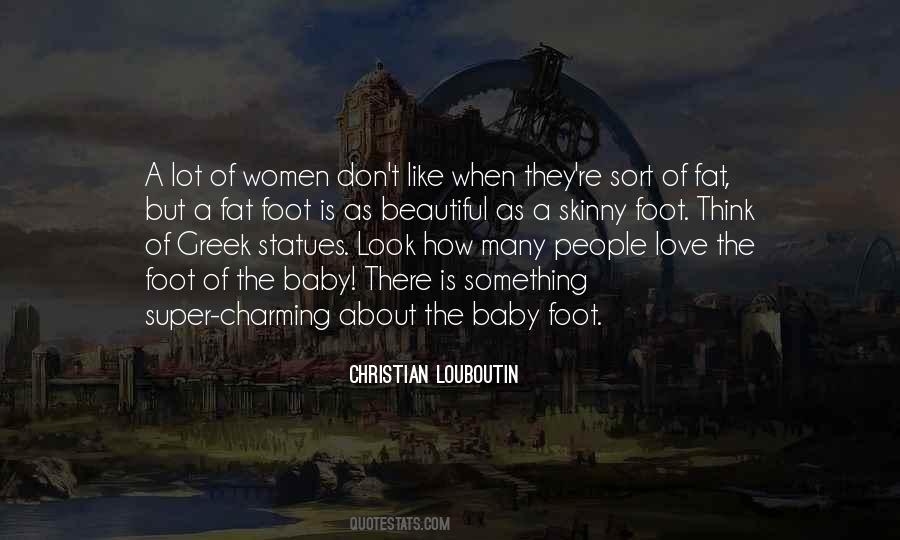 #17. My understanding is, the fans are so ravenous in Canada, they gnaw on the stars. - Author: William Shatner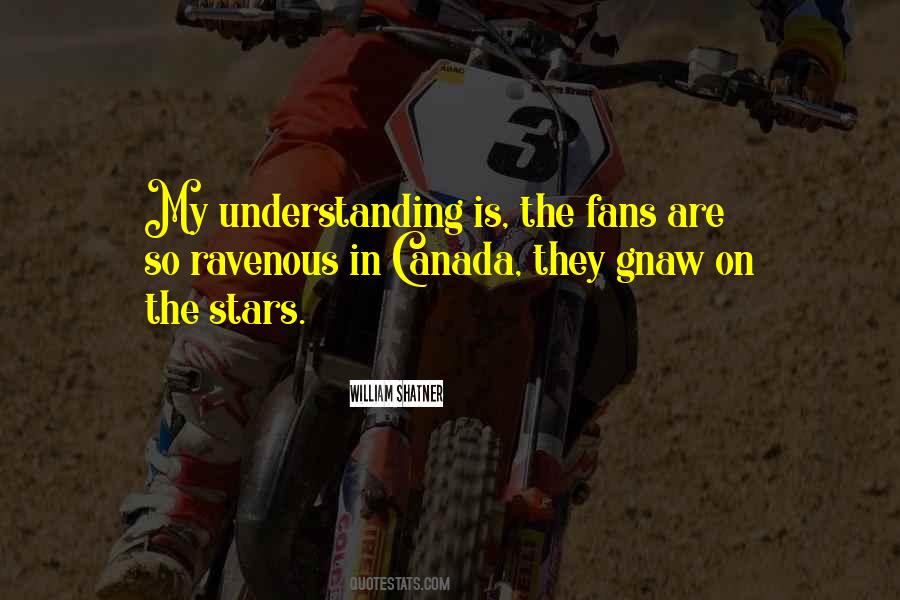 #18. If the last to know he's an addict is the addict, then maybe the last to know when a man means what he says is the man himself, he reflected. - Author: Philip K. Dick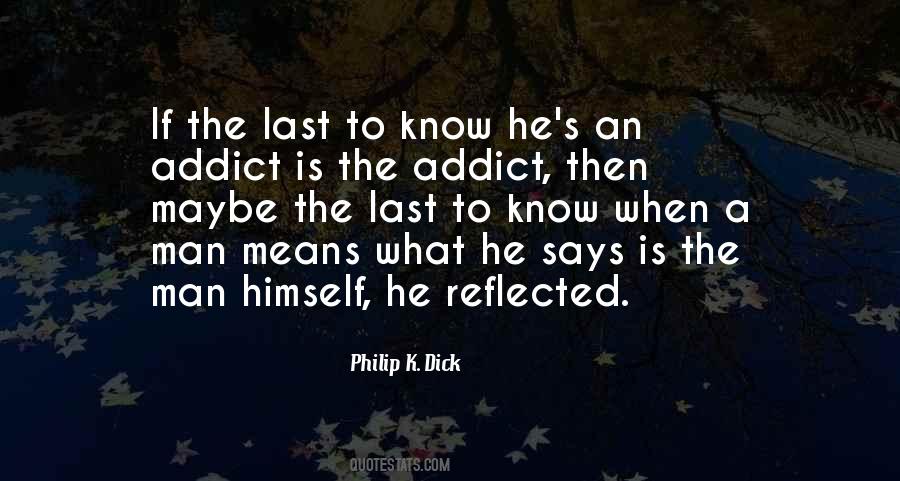 #19. It is time to embrace mental health and substance use/abuse as illnesses. Addiction is a disease. - Author: Steven Kassels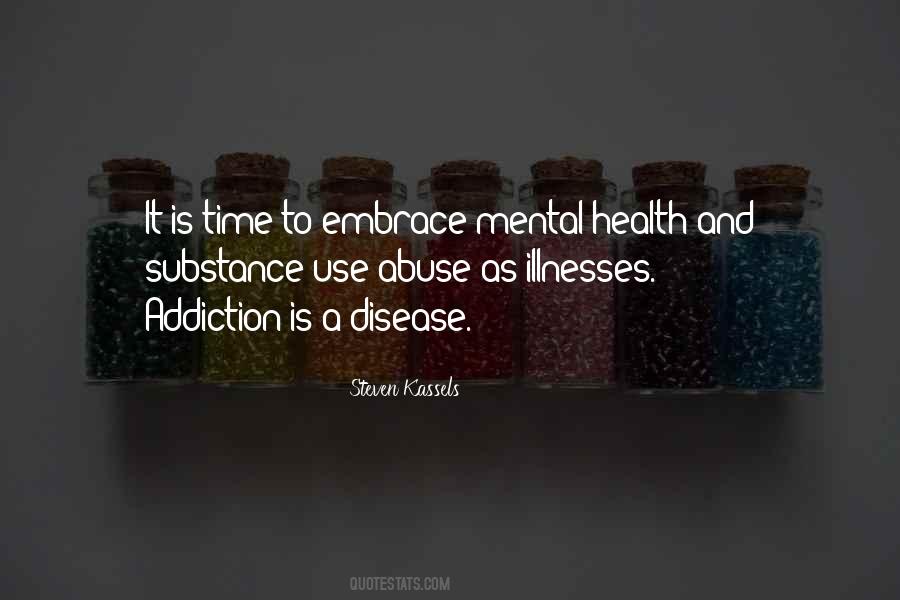 #20. Margaret Benton; creative marketing director - Author: Alice Schroeder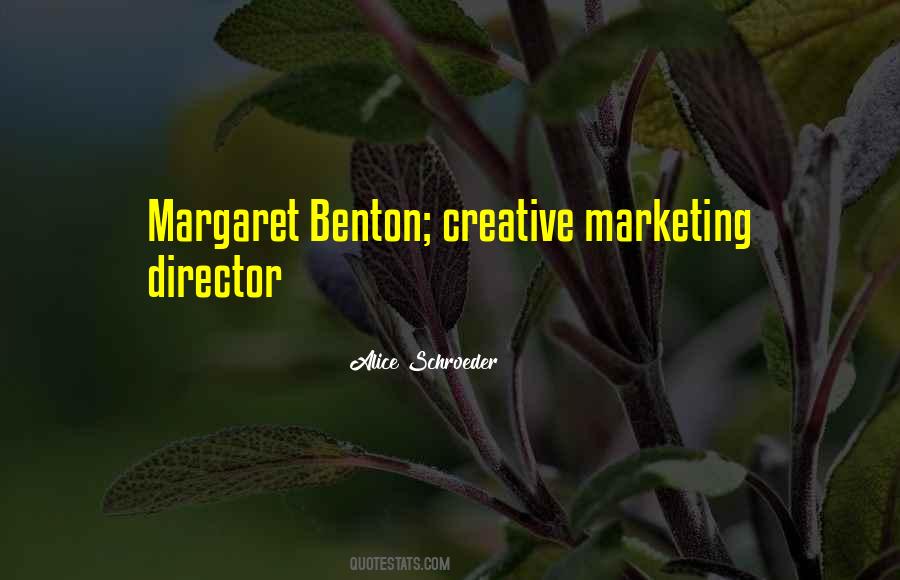 #21. I take opioids to treat chronic pain. Stigmatizing them will harm me. - Author: Sonya Huber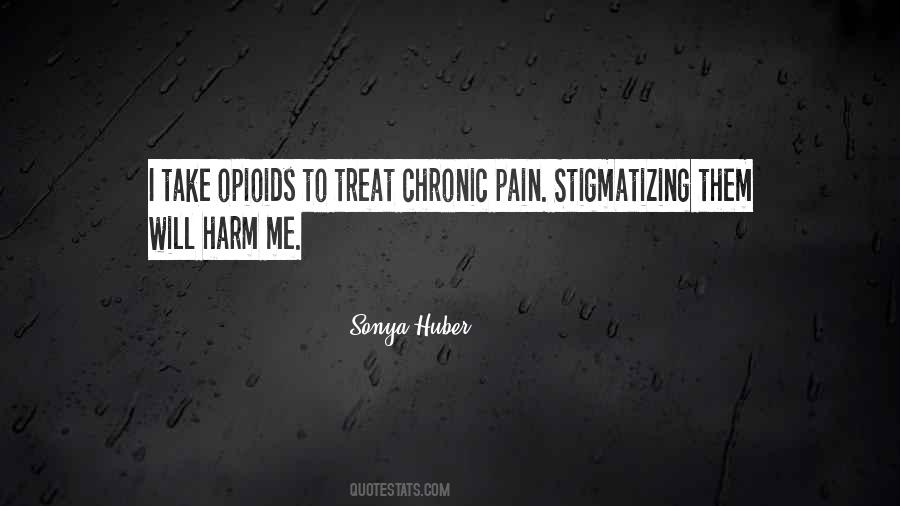 #22. Love is the best drug, bar none. - Author: Crystal Woods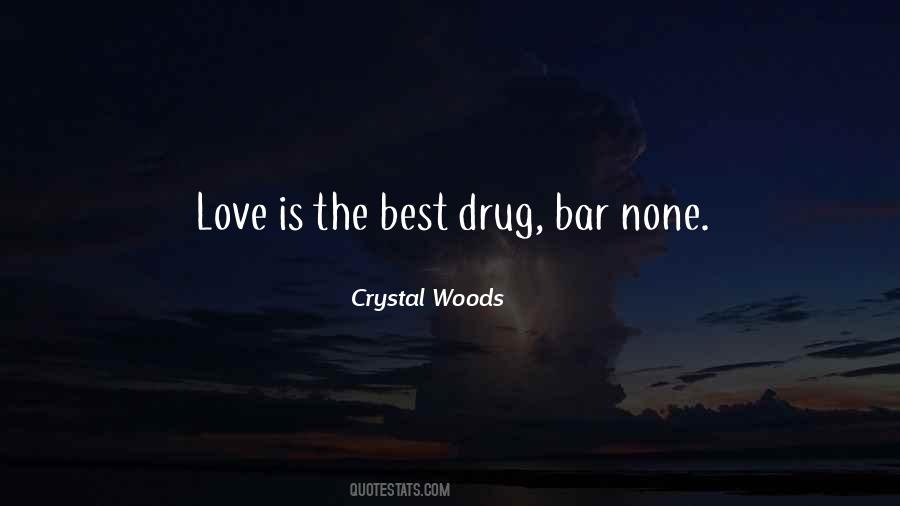 #23. Too many codeine pills,
Too many nights of cold chills
Too many weak-handed deals
Too many lives, the addict steals - Author: Phil Volatile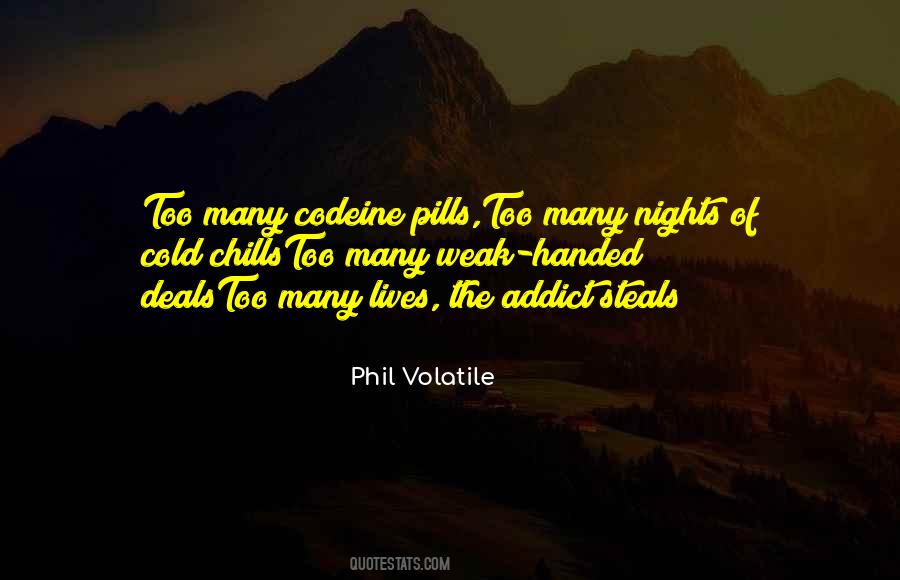 #24. There's talk he's become emotionally unhinged. - Author: Dianne Harman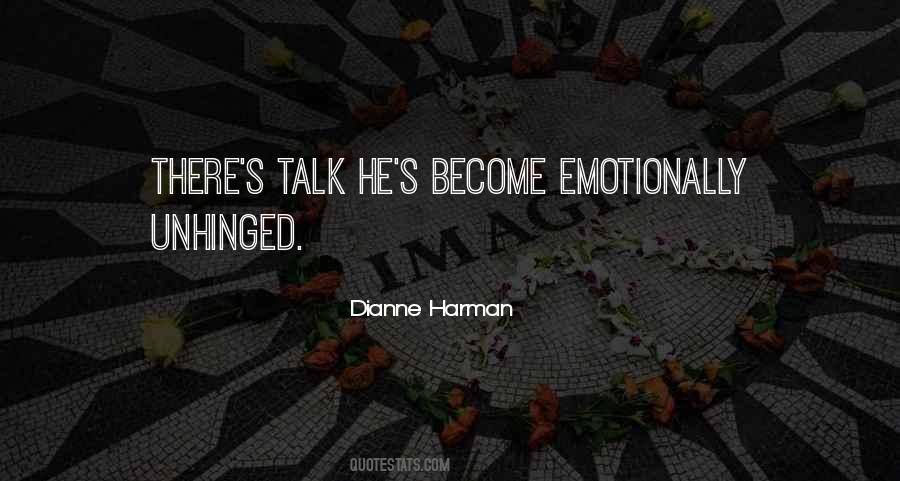 #25. I wanted to meet the monster.
Why go down if you can go up? - Author: Ellen Hopkins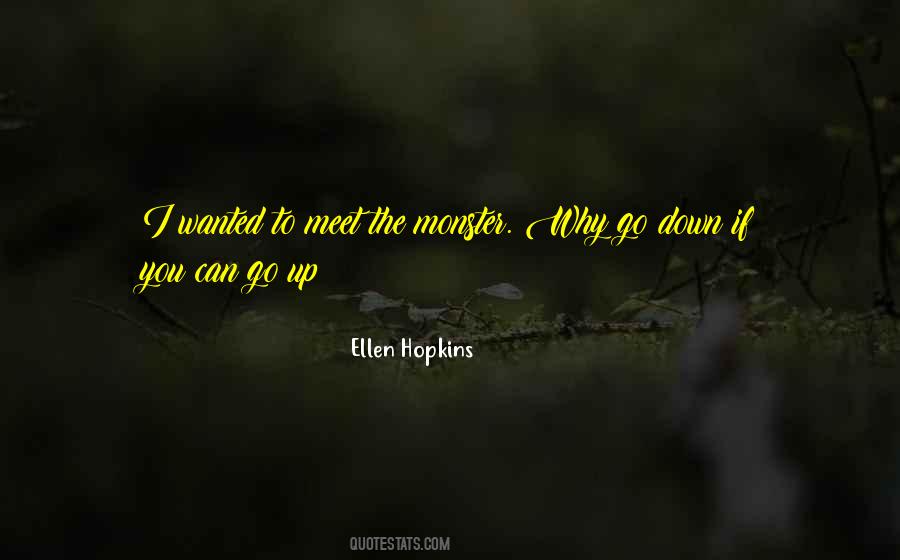 #26. Research does reveal a genetic disposition to substance abuse, but those who believe their addiction is a disease show less of an inclination to resist it. - Author: J.D. Vance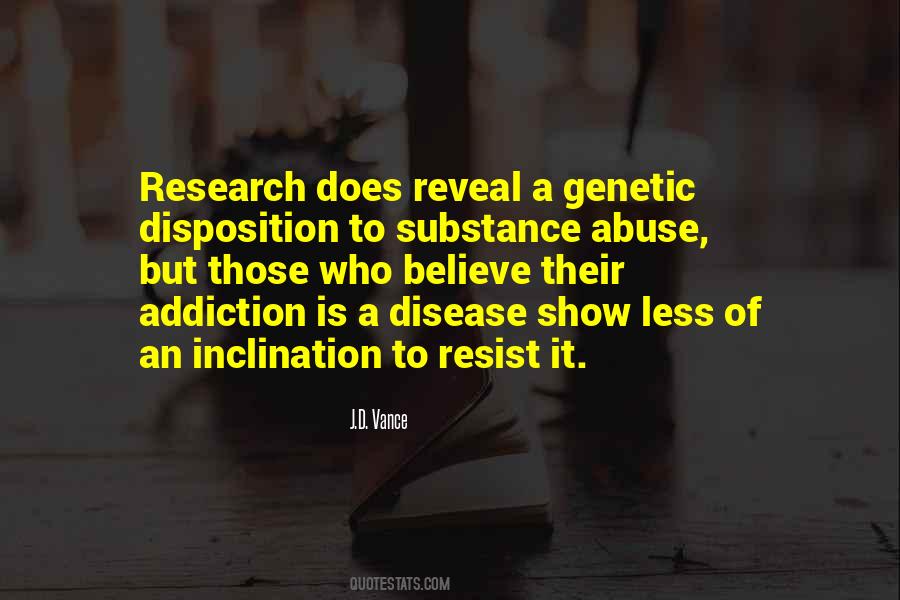 #27. If love is a form of substance abuse, I hope to die high. - Author: Crystal Woods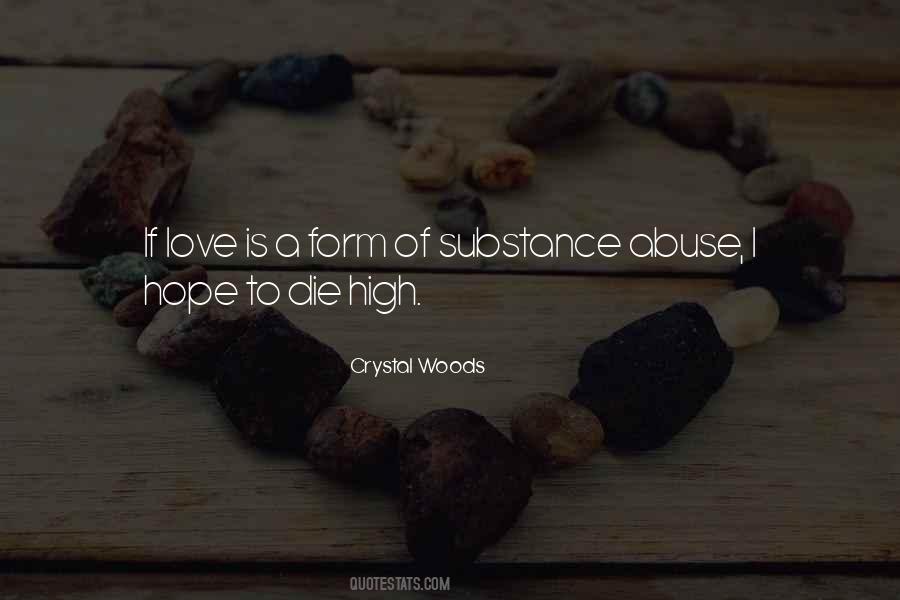 Famous Authors
Popular Topics